Souls In Heaven Quotes
Collection of top 36 famous quotes about Souls In Heaven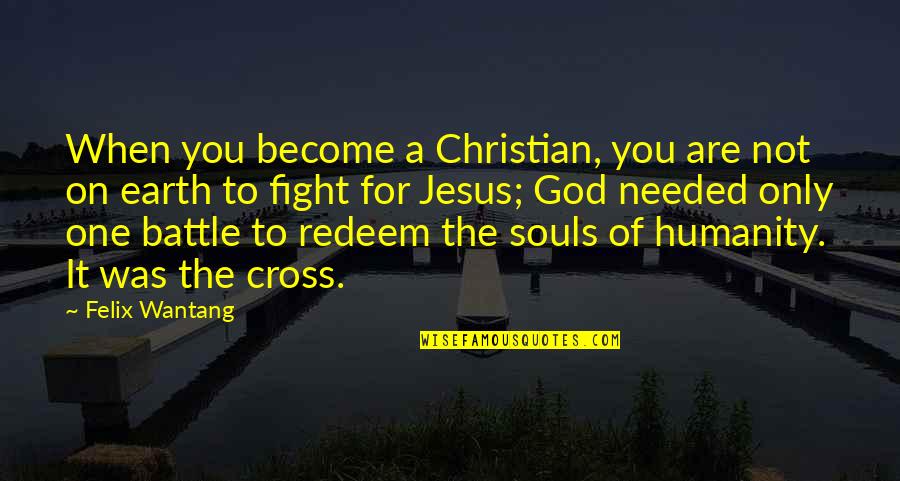 When you become a Christian, you are not on earth to fight for Jesus; God needed only one battle to redeem the souls of humanity. It was the cross.
—
Felix Wantang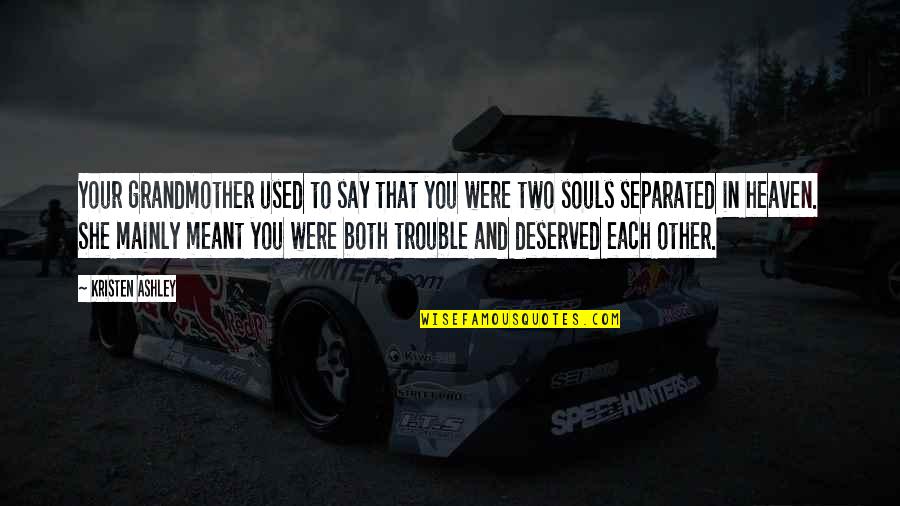 Your grandmother used to say that you were two souls separated in heaven. She mainly meant you were both trouble and deserved each other.
—
Kristen Ashley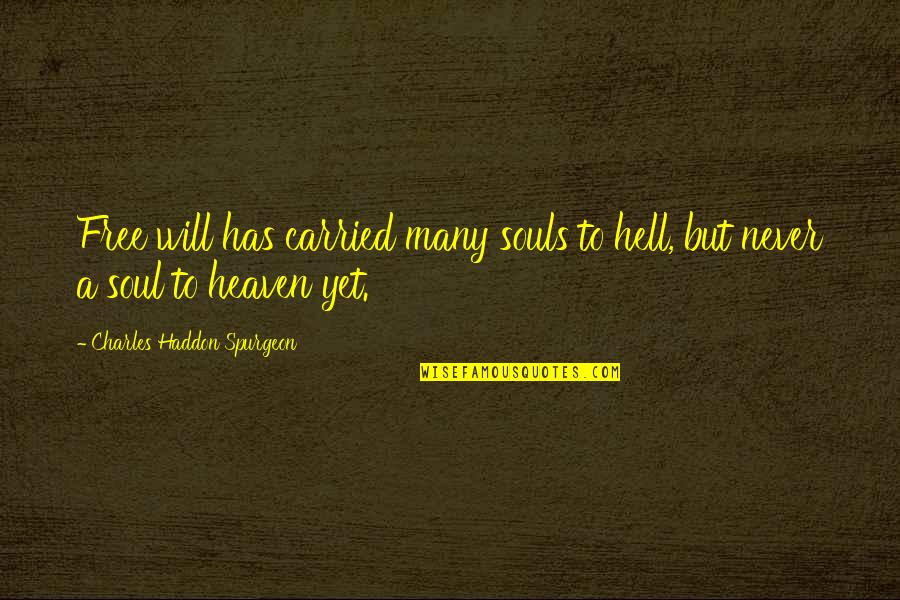 Free will has carried many souls to hell, but never a soul to heaven yet.
—
Charles Haddon Spurgeon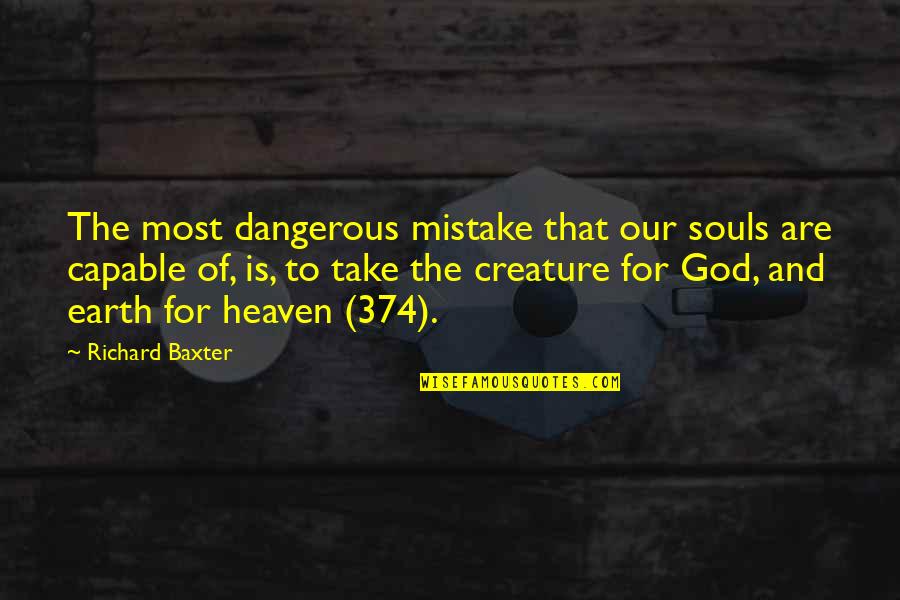 The most dangerous mistake that our souls are capable of, is, to take the creature for God, and earth for heaven (374).
—
Richard Baxter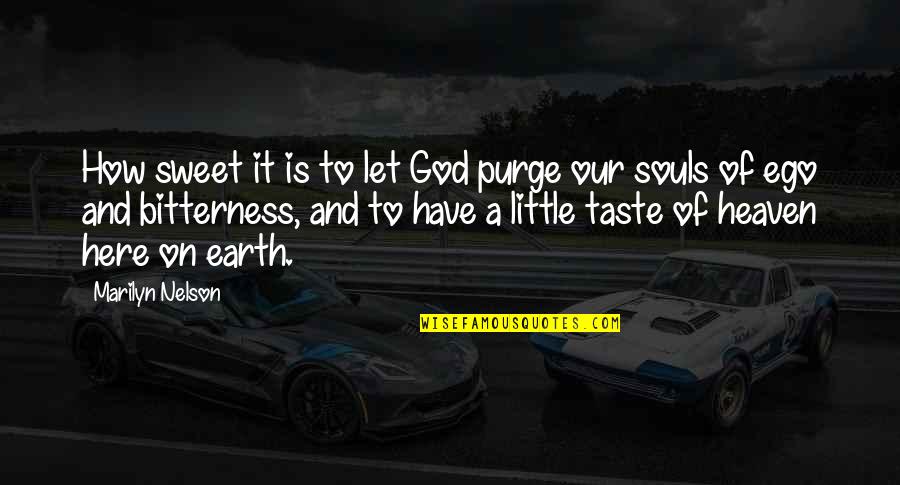 How sweet it is to let God purge our souls of ego and bitterness, and to have a little taste of heaven here on earth.
—
Marilyn Nelson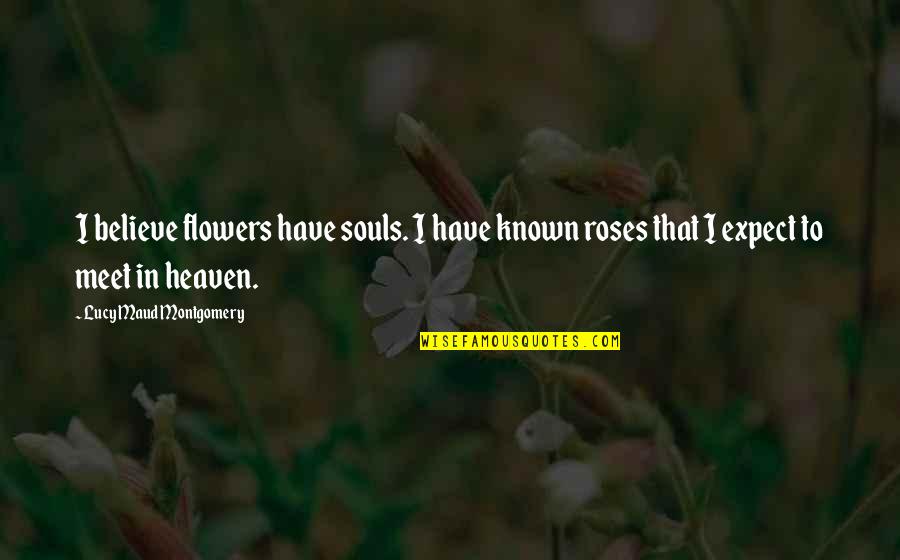 I believe flowers have souls. I have known roses that I expect to meet in heaven.
—
Lucy Maud Montgomery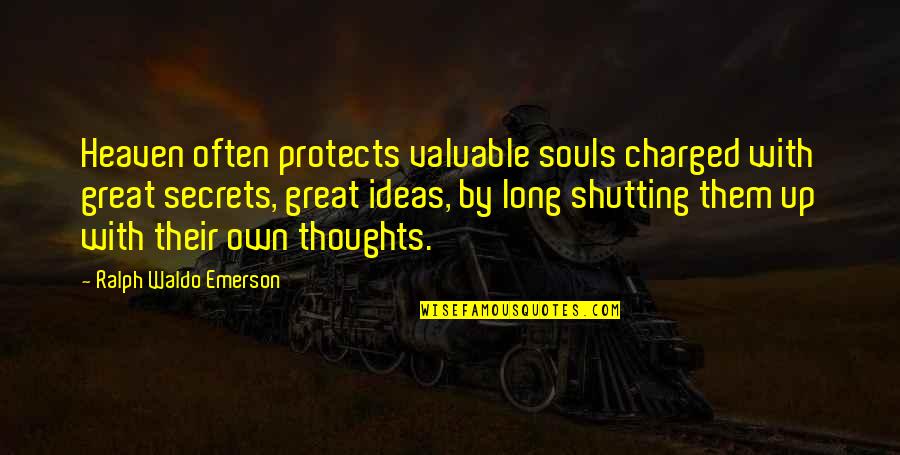 Heaven often protects valuable souls charged with great secrets, great ideas, by long shutting them up with their own thoughts.
—
Ralph Waldo Emerson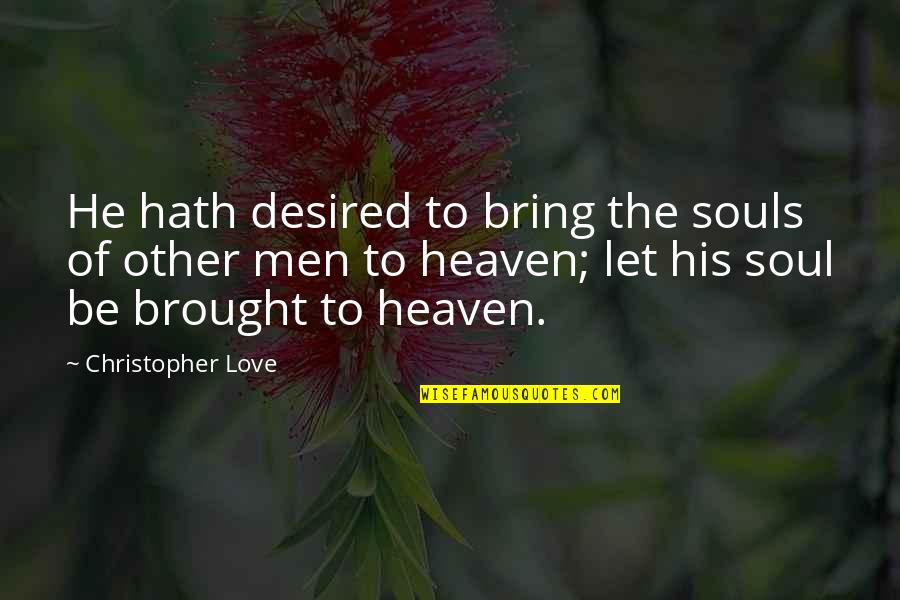 He hath desired to bring the souls of other men to heaven; let his soul be brought to heaven.
—
Christopher Love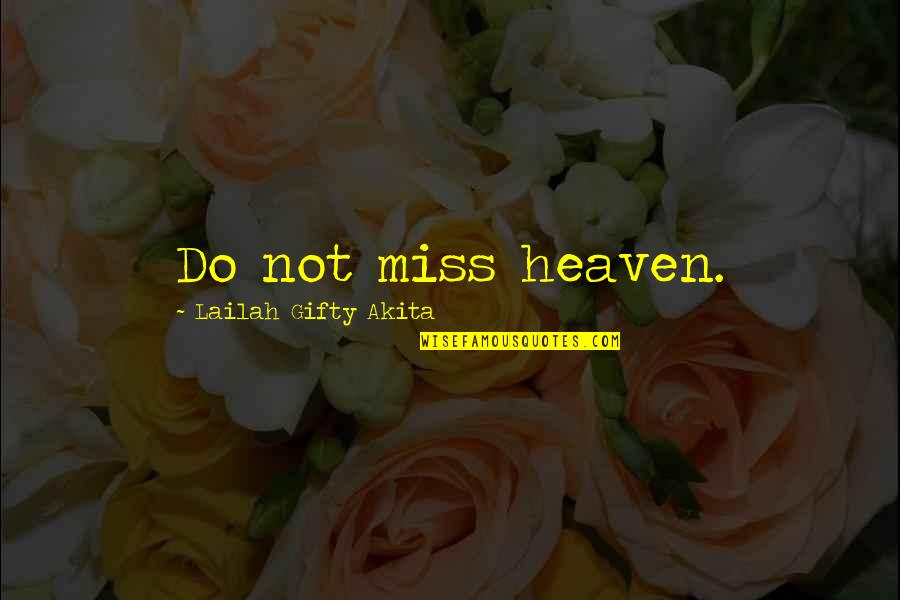 Do not miss heaven.
—
Lailah Gifty Akita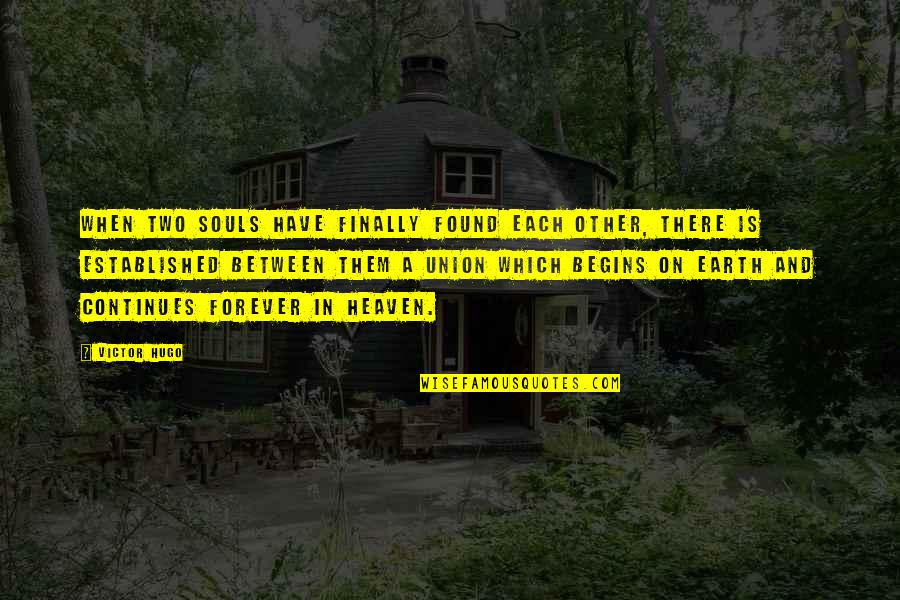 When two souls have finally found each other, there is established between them a union which begins on earth and continues forever in heaven. —
Victor Hugo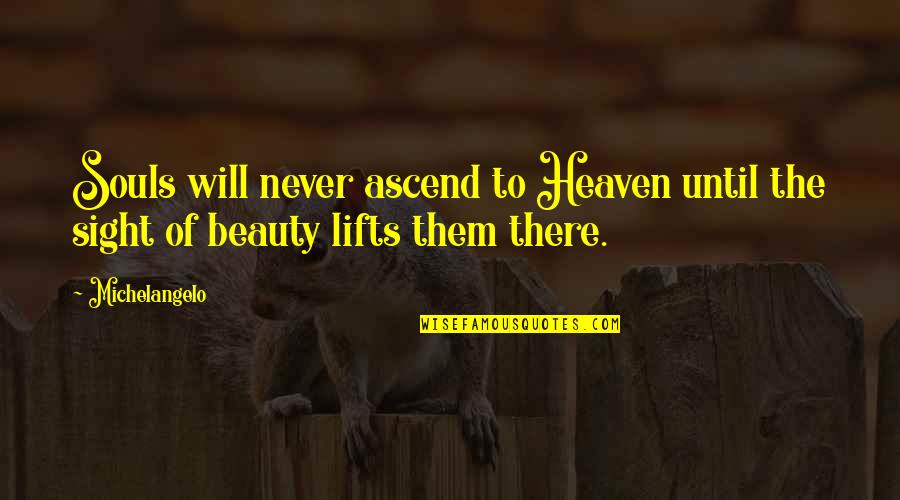 Souls will never ascend to Heaven until the sight of beauty lifts them there. —
Michelangelo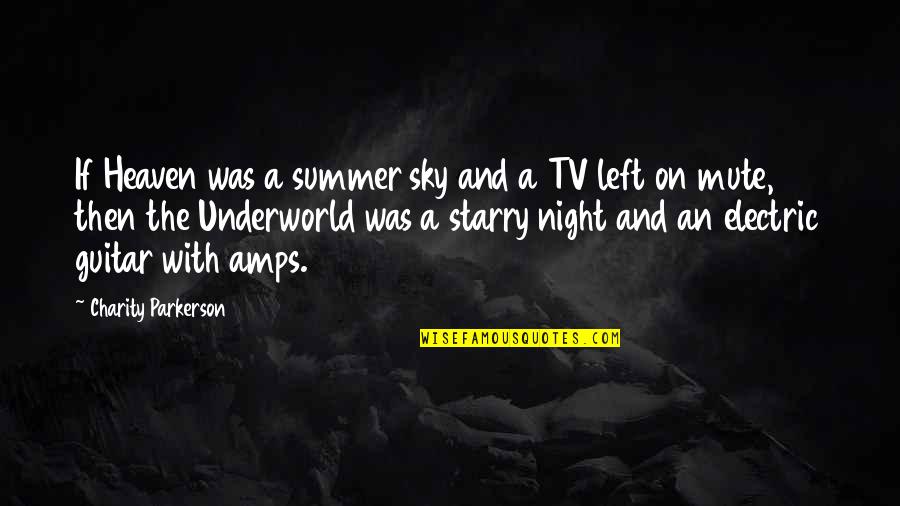 If Heaven was a summer sky and a TV left on mute, then the Underworld was a starry night and an electric guitar with amps. —
Charity Parkerson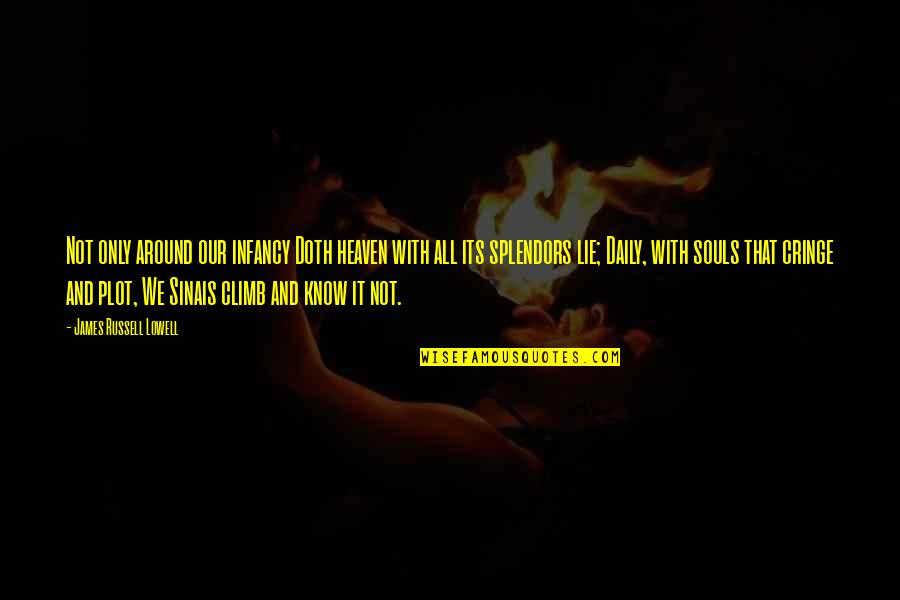 Not only around our infancy Doth heaven with all its splendors lie; Daily, with souls that cringe and plot, We Sinais climb and know it not. —
James Russell Lowell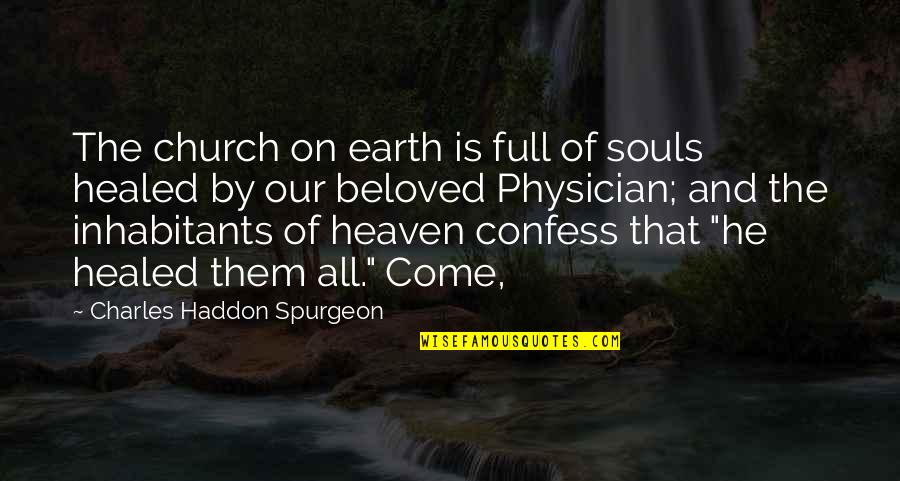 The church on earth is full of souls healed by our beloved Physician; and the inhabitants of heaven confess that "he healed them all." Come, —
Charles Haddon Spurgeon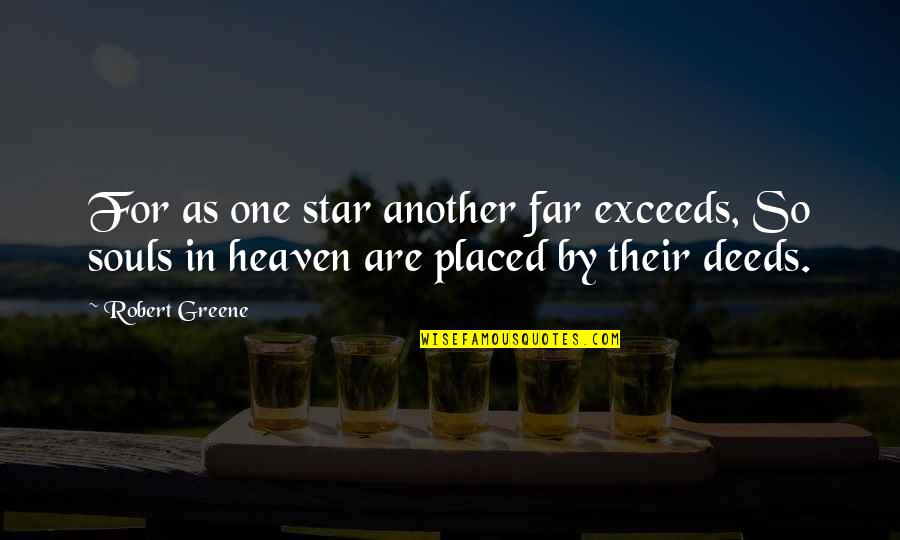 For as one star another far exceeds, So
souls in heaven
are placed by their deeds. —
Robert Greene
Verse hath a middle nature: heaven keeps souls, The grave keeps bodies, verse the fame enrols. —
John Donne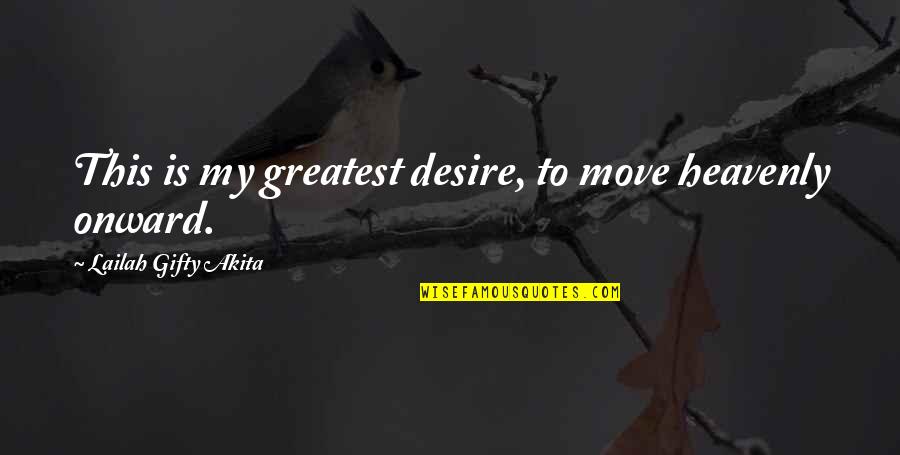 This is my greatest desire, to move heavenly onward. —
Lailah Gifty Akita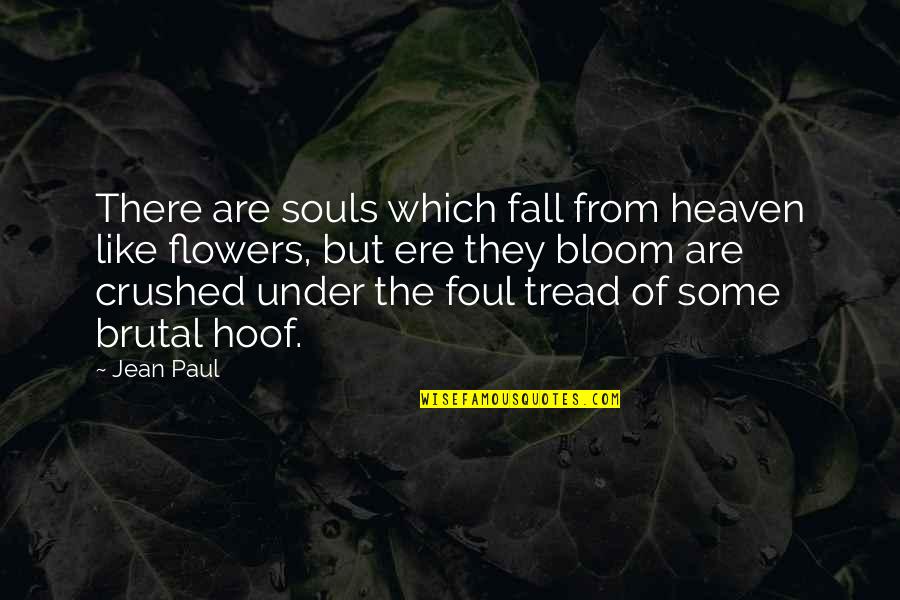 There are souls which fall from heaven like flowers, but ere they bloom are crushed under the foul tread of some brutal hoof. —
Jean Paul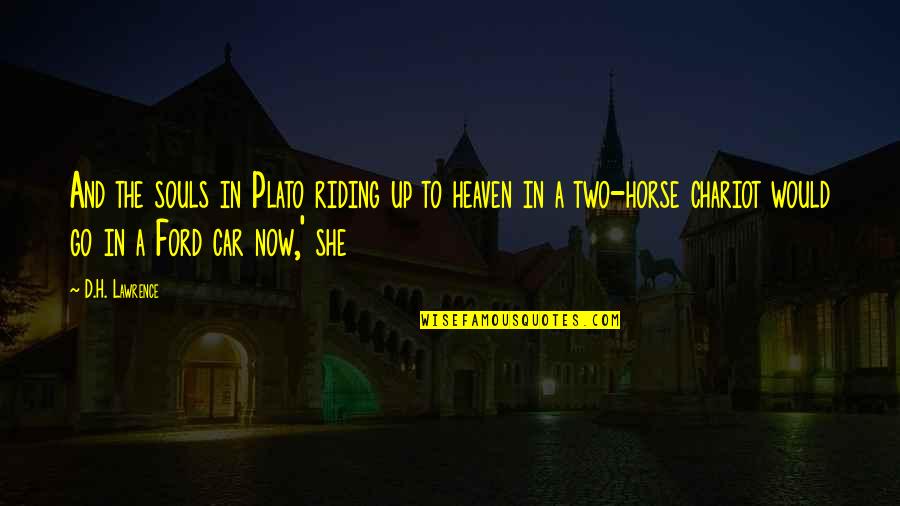 And the souls in Plato riding up to heaven in a two-horse chariot would go in a Ford car now,' she —
D.H. Lawrence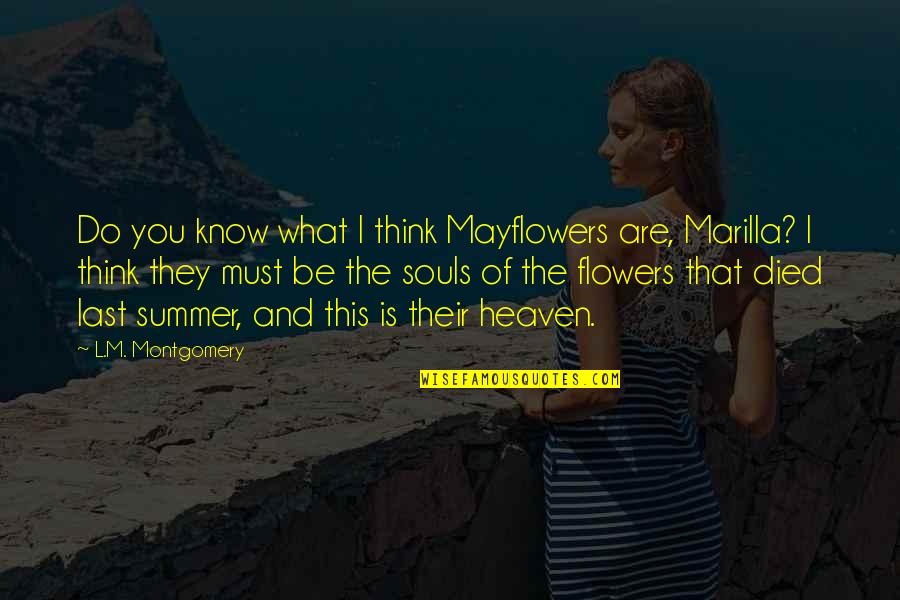 Do you know what I think Mayflowers are, Marilla? I think they must be the souls of the flowers that died last summer, and this is their heaven. —
L.M. Montgomery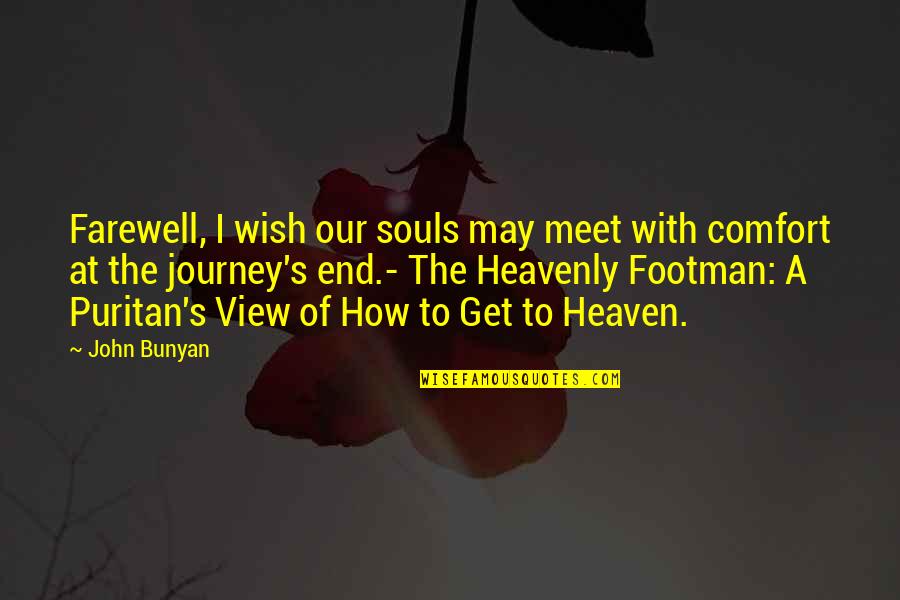 Farewell, I wish our souls may meet with comfort at the journey's end.-
The Heavenly Footman: A Puritan's View of How to Get to Heaven. —
John Bunyan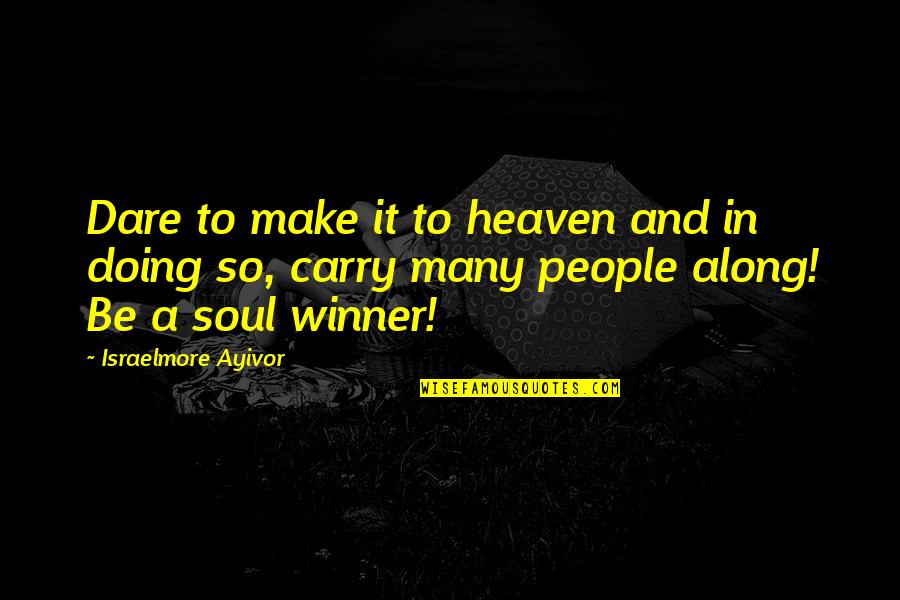 Dare to make it to heaven and in doing so, carry many people along! Be a soul winner! —
Israelmore Ayivor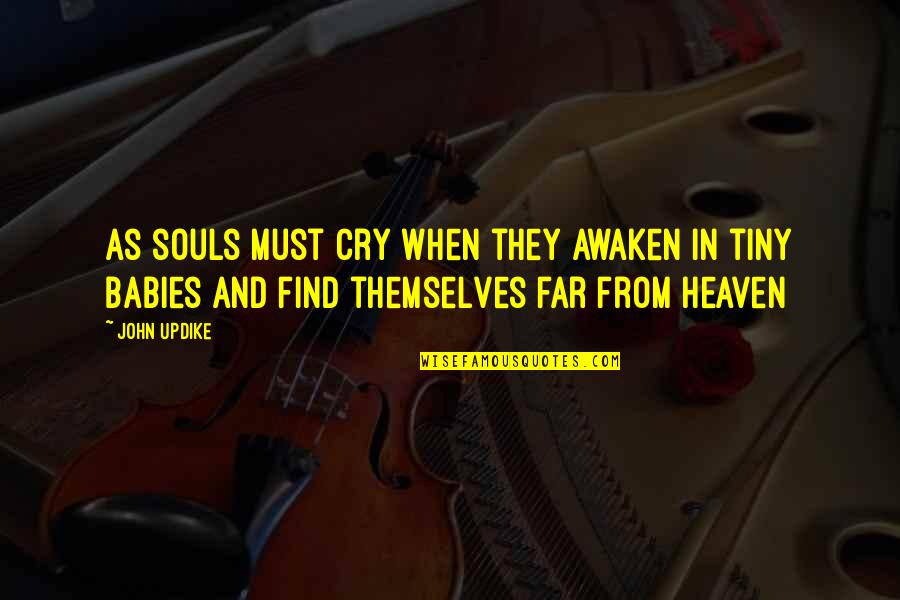 As souls must cry when they awaken in tiny babies and find themselves far from heaven —
John Updike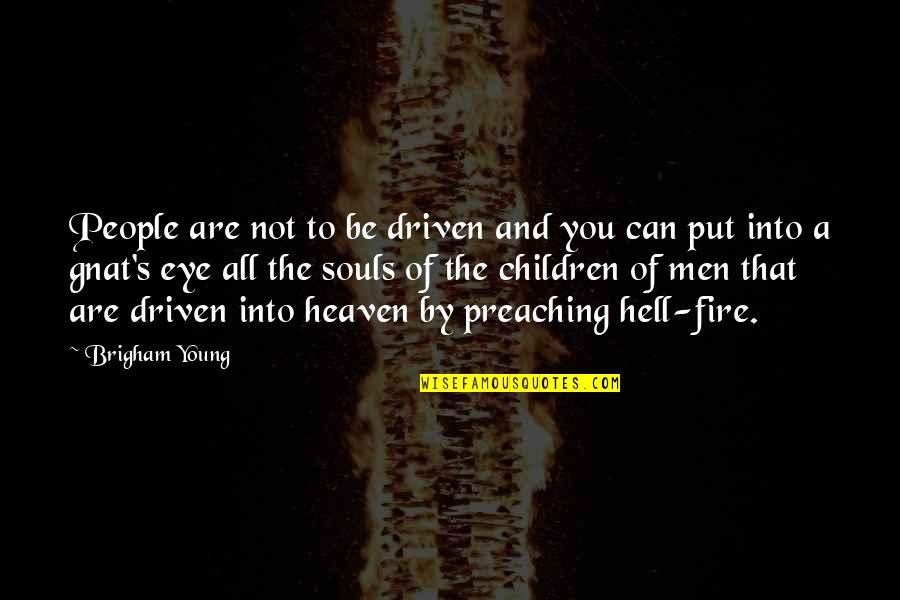 People are not to be driven and you can put into a gnat's eye all the souls of the children of men that are driven into heaven by preaching hell-fire. —
Brigham Young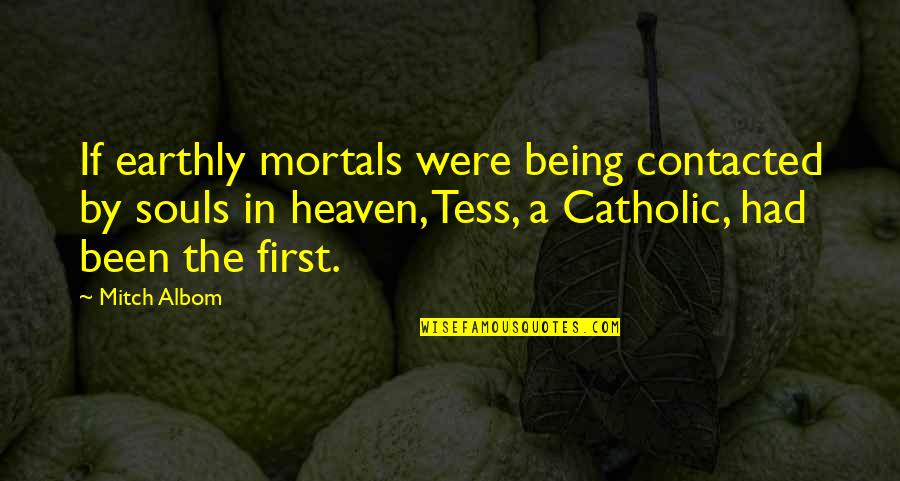 If earthly mortals were being contacted by
souls in heaven
, Tess, a Catholic, had been the first. —
Mitch Albom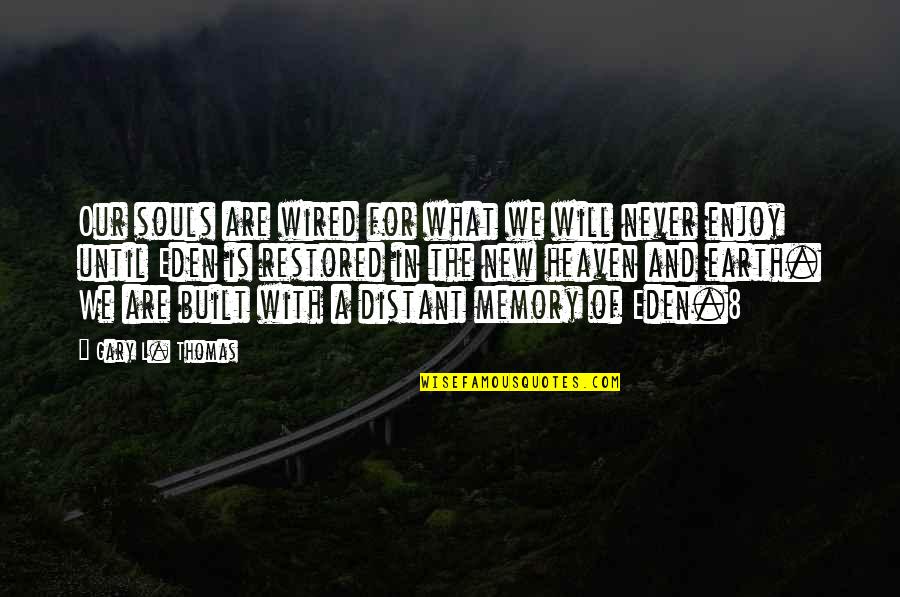 Our souls are wired for what we will never enjoy until Eden is restored in the new heaven and earth. We are built with a distant memory of Eden.8 —
Gary L. Thomas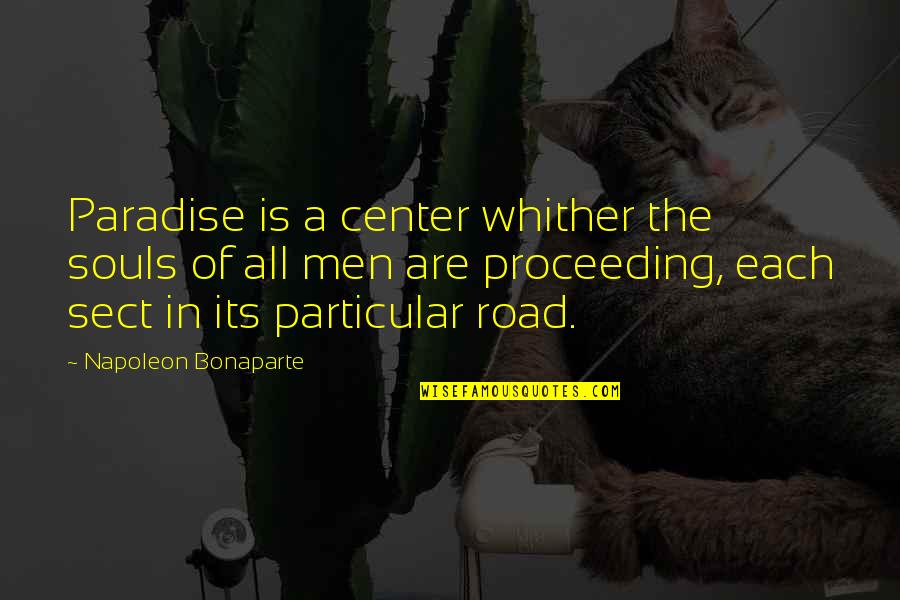 Paradise is a center whither the souls of all men are proceeding, each sect in its particular road. —
Napoleon Bonaparte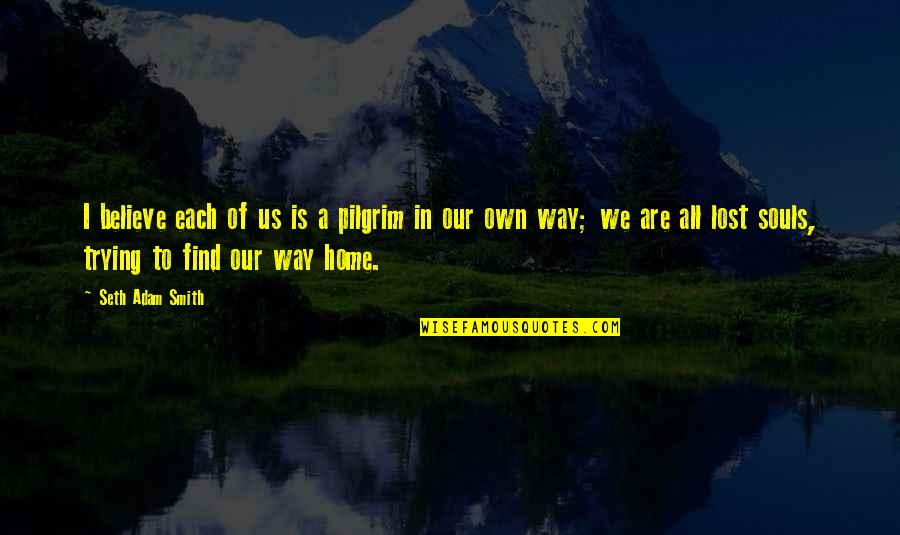 I believe each of us is a pilgrim in our own way; we are all lost souls, trying to find our way home. —
Seth Adam Smith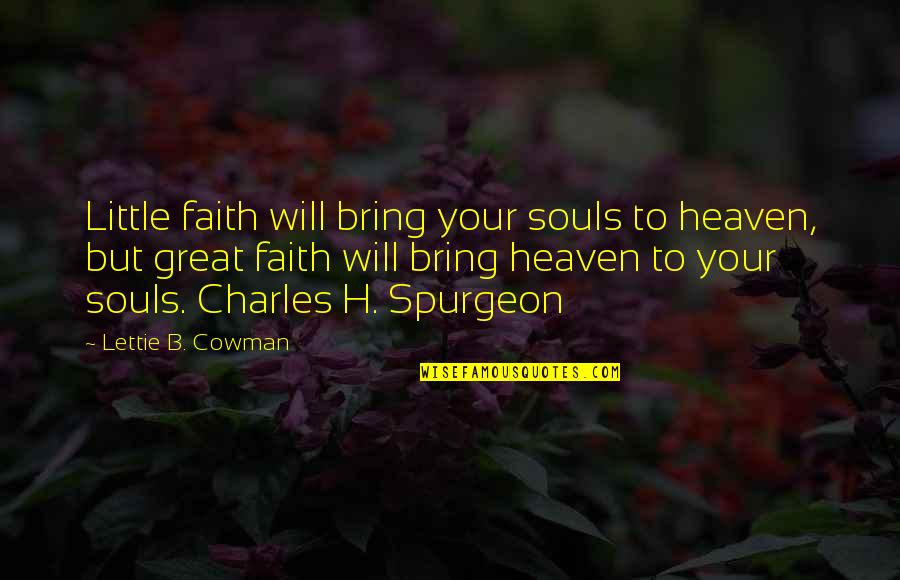 Little faith will bring your souls to heaven, but great faith will bring heaven to your souls. Charles H. Spurgeon —
Lettie B. Cowman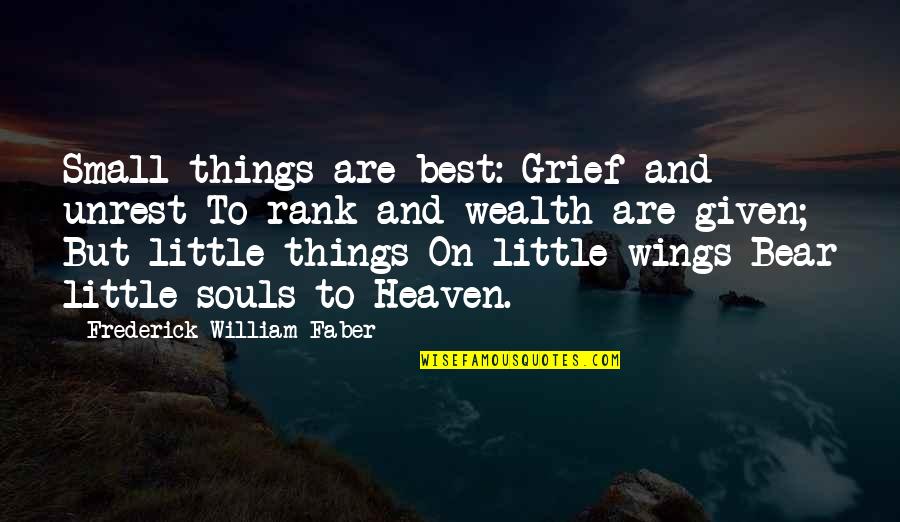 Small things are best: Grief and unrest To rank and wealth are given; But little things On little wings Bear little souls to Heaven. —
Frederick William Faber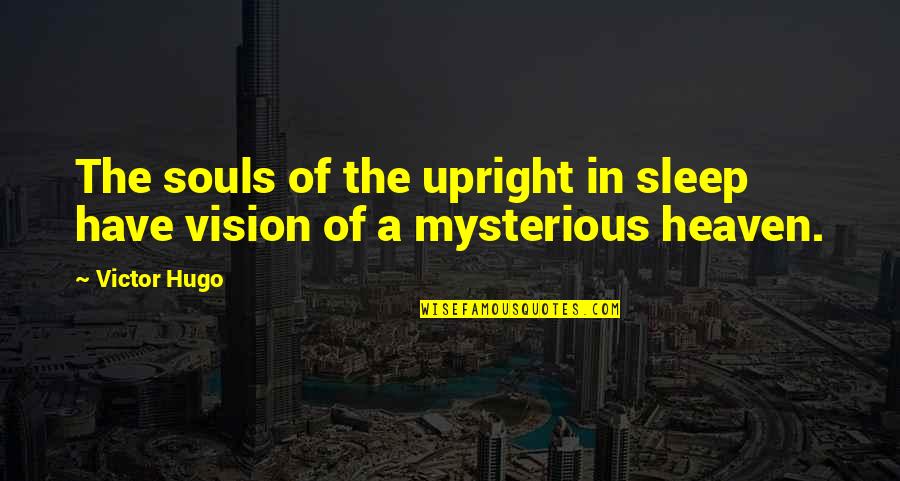 The souls of the upright in sleep have vision of a mysterious heaven. —
Victor Hugo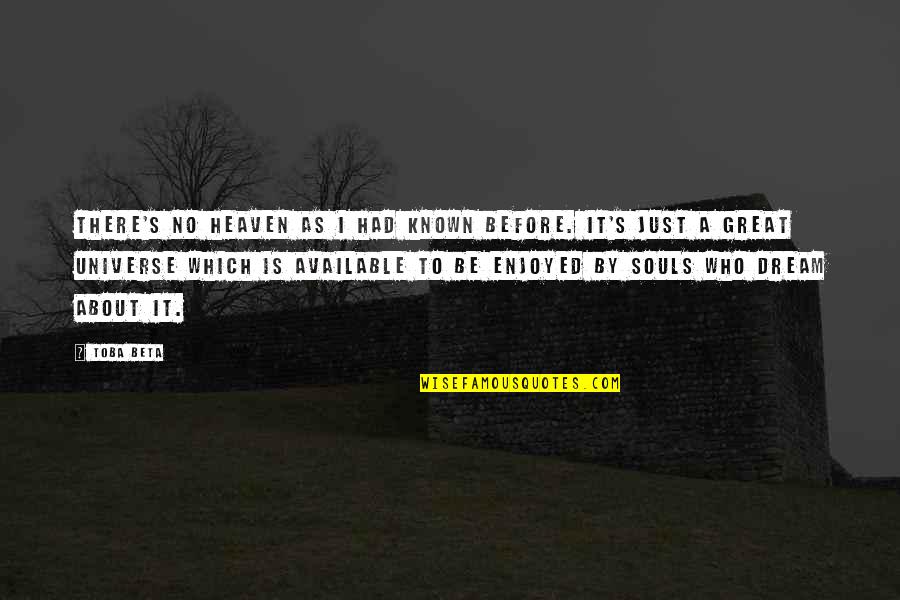 There's no heaven as I had known before.
It's just a great universe which is available
to be enjoyed by souls who dream about it. —
Toba Beta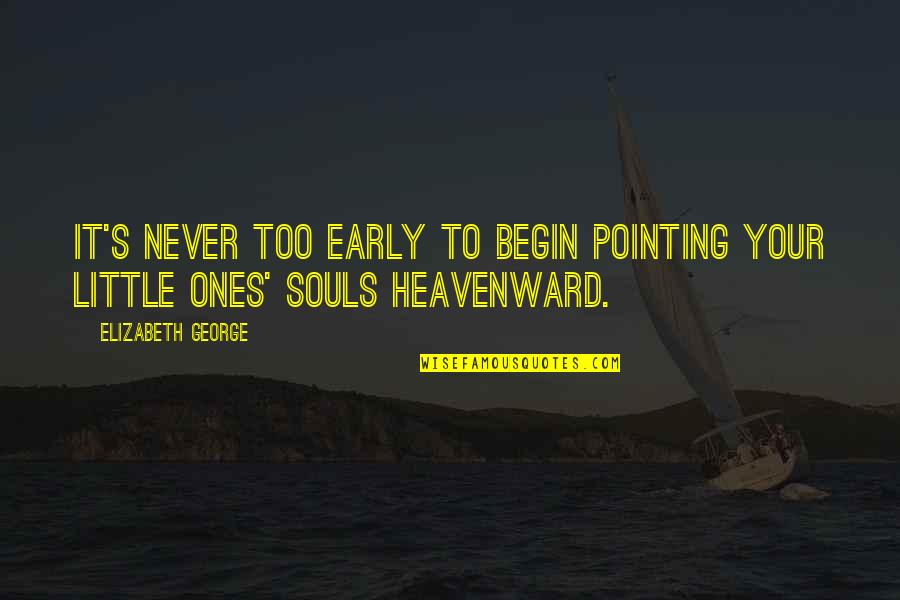 It's never too early to begin pointing your little ones' souls heavenward. —
Elizabeth George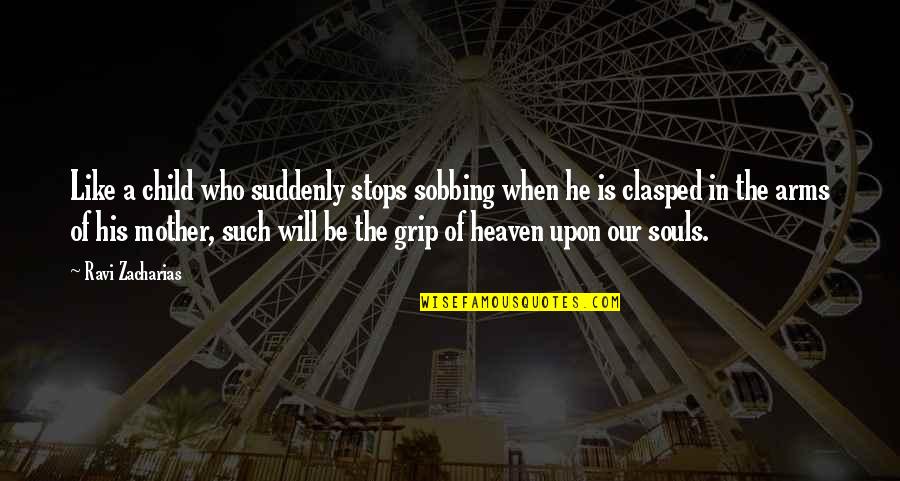 Like a child who suddenly stops sobbing when he is clasped in the arms of his mother, such will be the grip of heaven upon our souls. —
Ravi Zacharias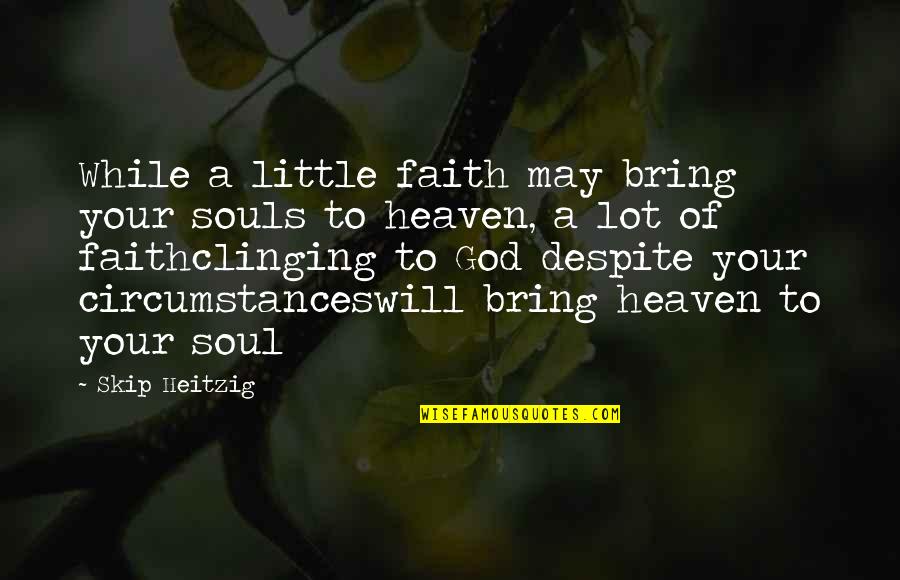 While a little faith may bring your souls to heaven, a lot of faith
clinging to God despite your circumstances
will bring heaven to your soul —
Skip Heitzig