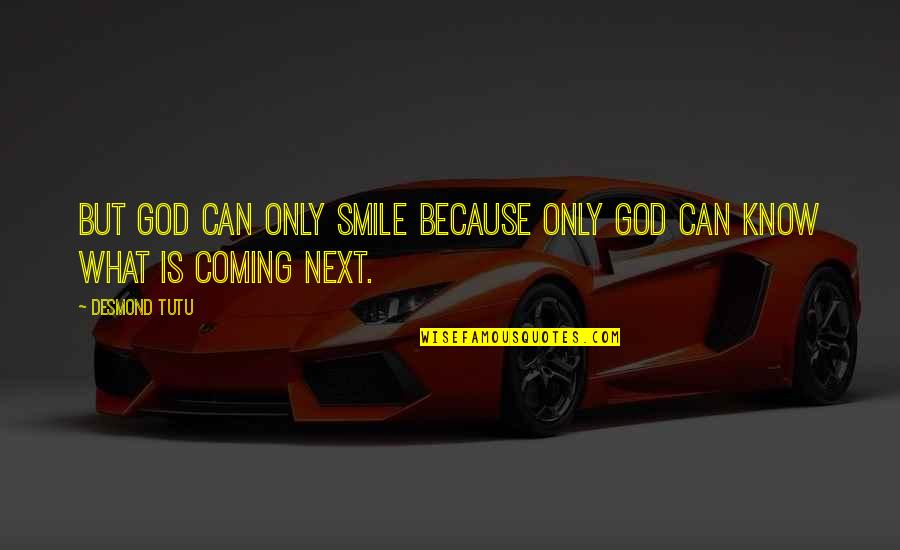 But God can only smile because only God can know what is coming next.
—
Desmond Tutu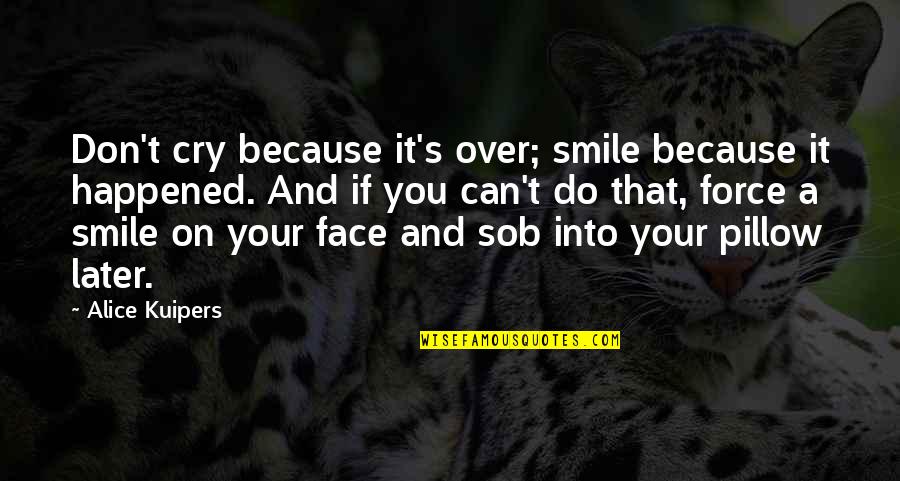 Don't cry because it's over; smile because it happened. And if you can't do that, force a smile on your face and sob into your pillow later.
—
Alice Kuipers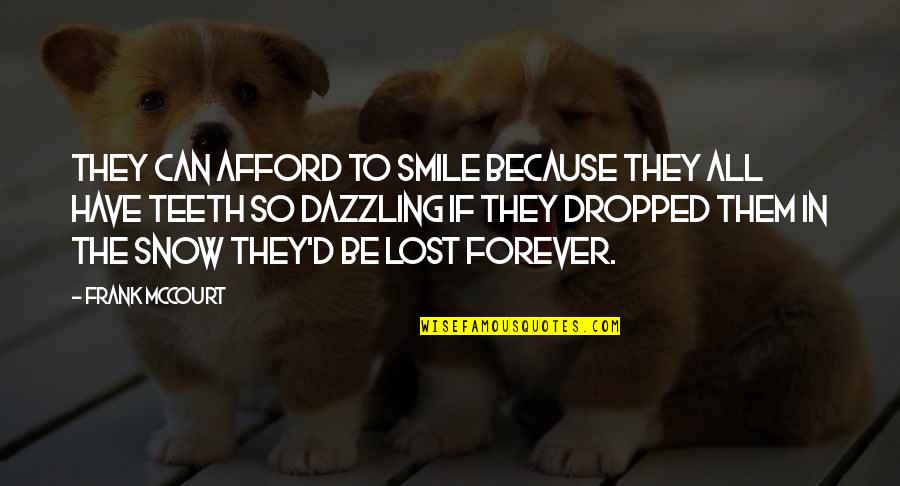 They can afford to smile because they all have teeth so dazzling if they dropped them in the snow they'd be lost forever.
—
Frank McCourt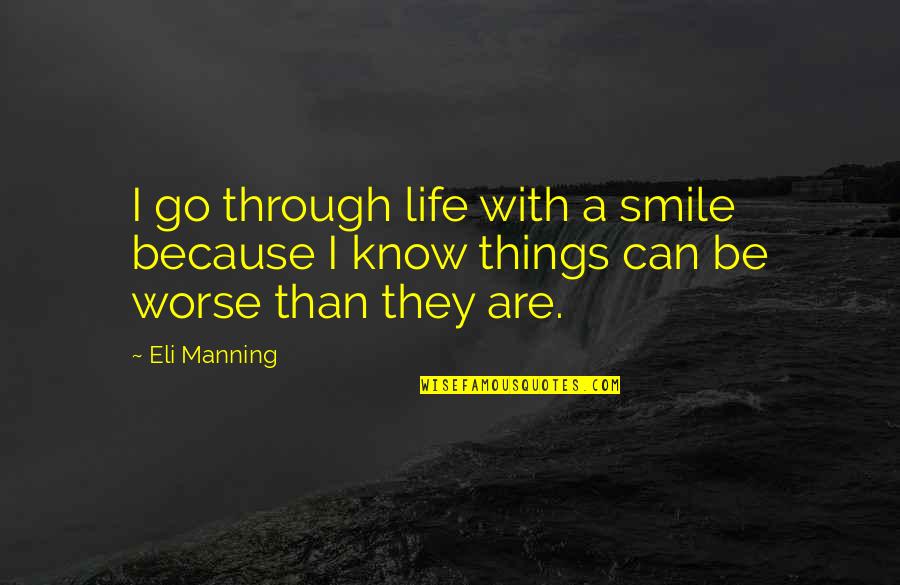 I go through life with a smile because I know things can be worse than they are.
—
Eli Manning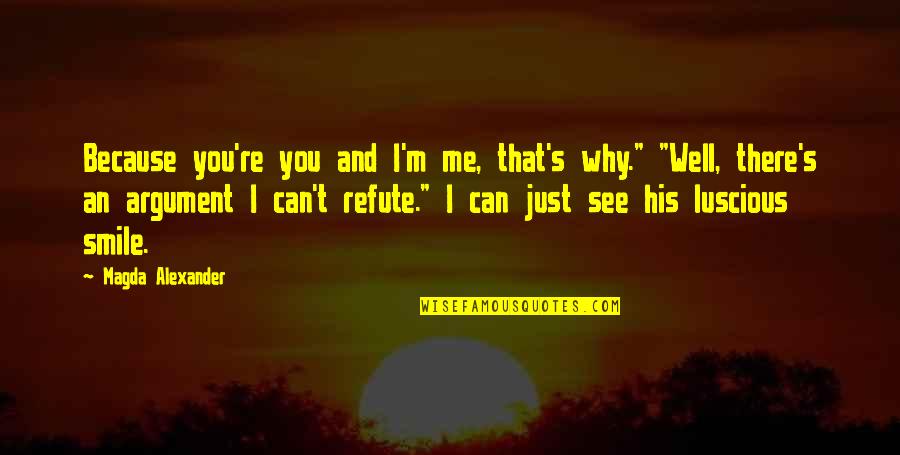 Because you're you and I'm me, that's why." "Well, there's an argument I can't refute." I can just see his luscious smile.
—
Magda Alexander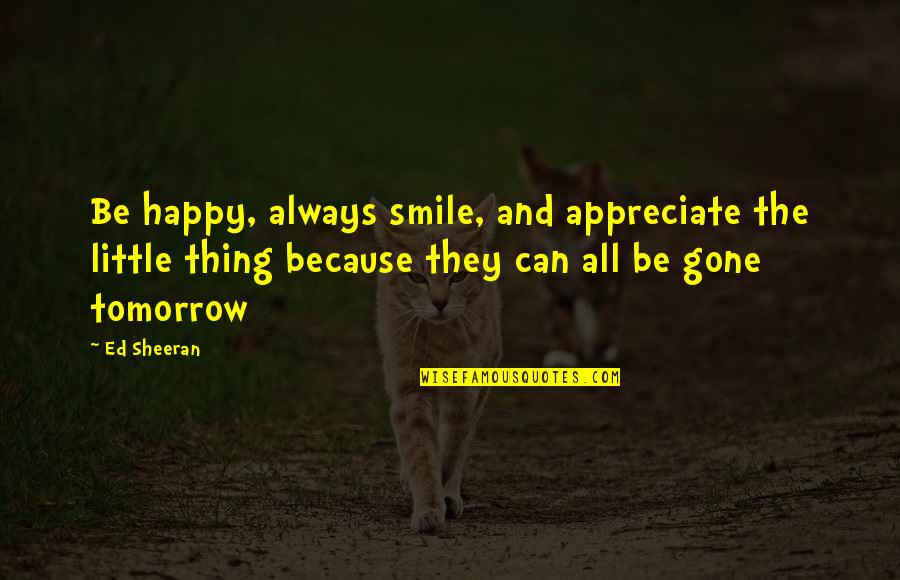 Be happy, always smile, and appreciate the little thing because they can all be gone tomorrow
—
Ed Sheeran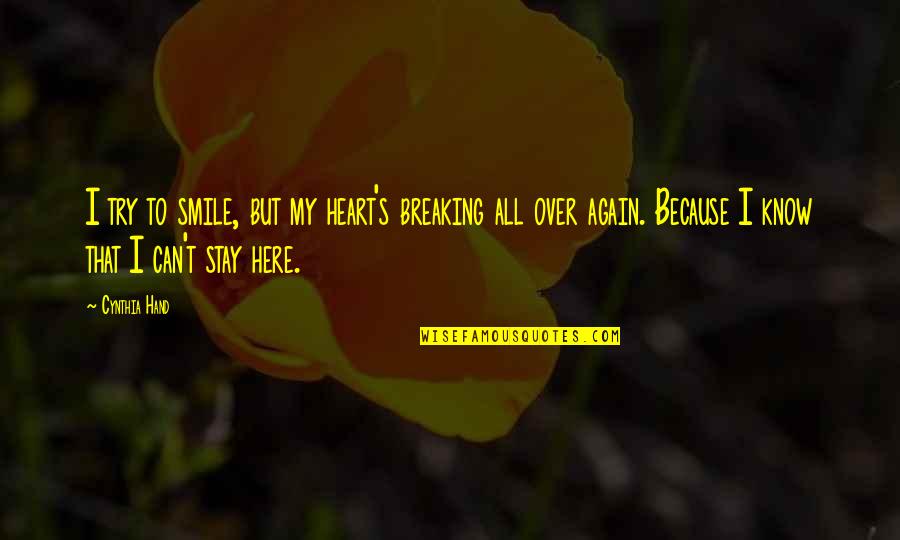 I try to smile, but my heart's breaking all over again. Because I know that I can't stay here. —
Cynthia Hand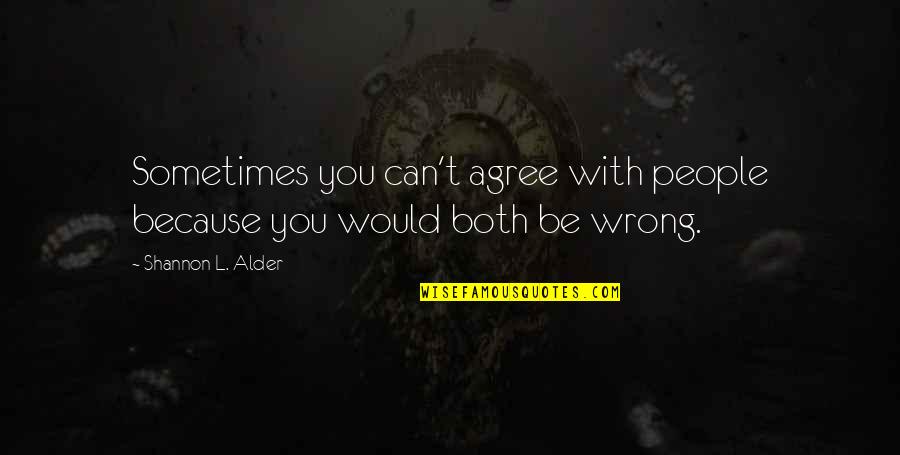 Sometimes you can't agree with people because you would both be wrong. —
Shannon L. Alder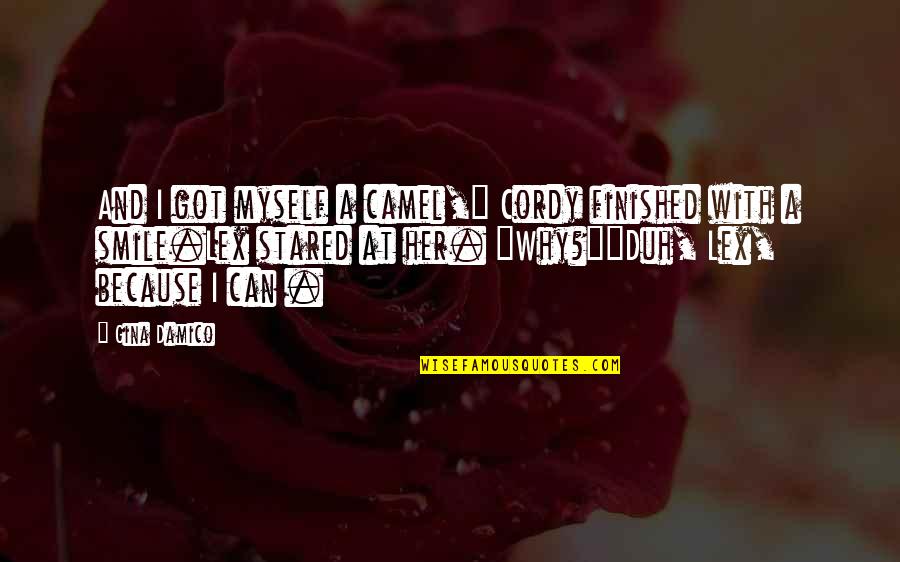 And I got myself a camel," Cordy finished with a smile.
Lex stared at her. "Why?"
"Duh, Lex, because I can . —
Gina Damico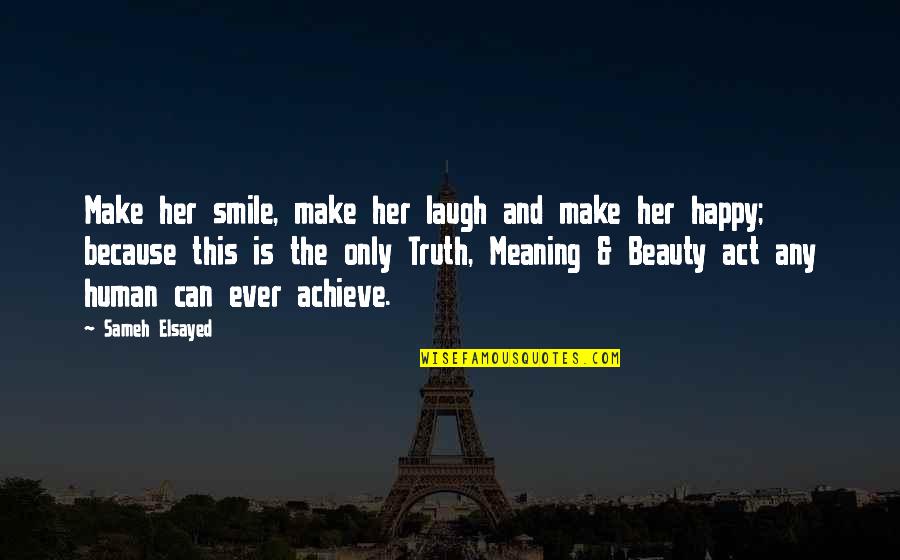 Make her smile, make her laugh and make her happy; because this is the only Truth, Meaning & Beauty act any human can ever achieve. —
Sameh Elsayed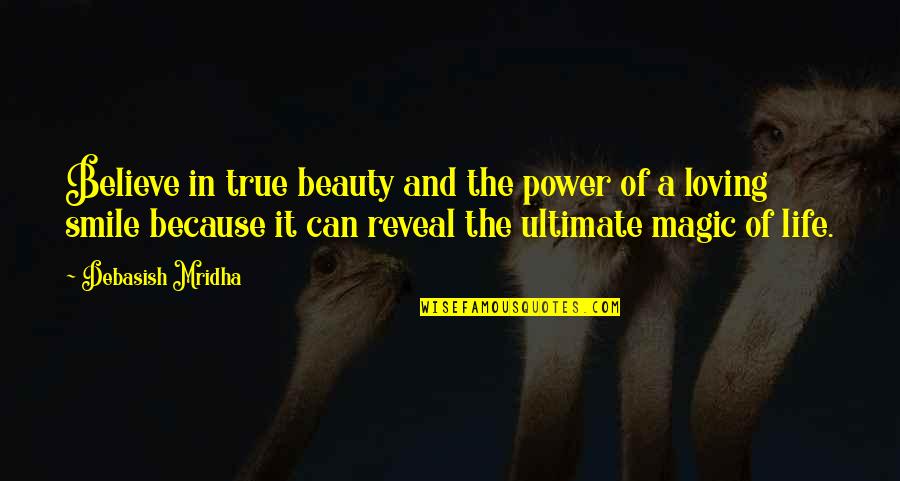 Believe in true beauty and the power of a loving smile because it can reveal the ultimate magic of life. —
Debasish Mridha
Never promise things you can't deliver," I whisper.
"I can try," he whispers back, and I hate myself because I smile. —
Amanda Bouchet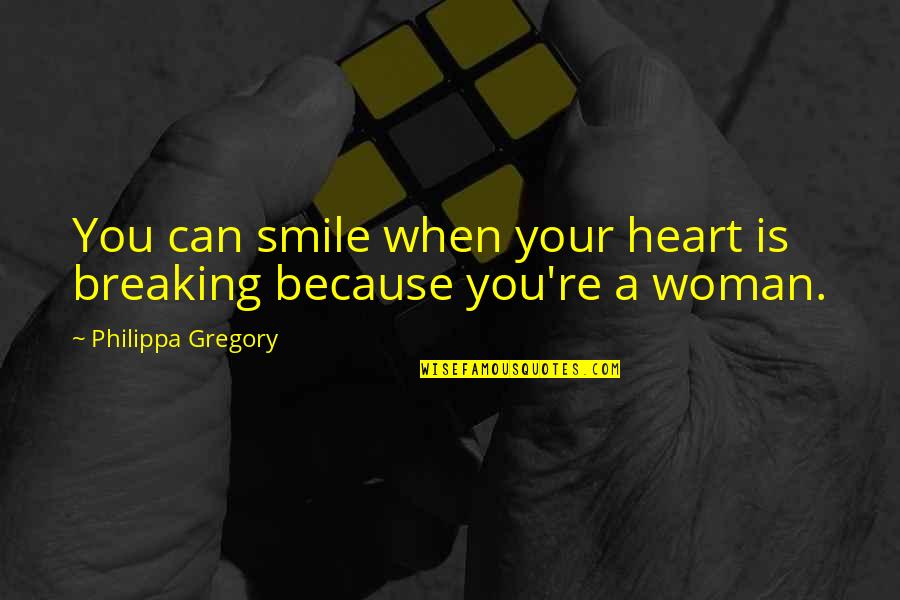 You can smile when your heart is breaking because you're a woman. —
Philippa Gregory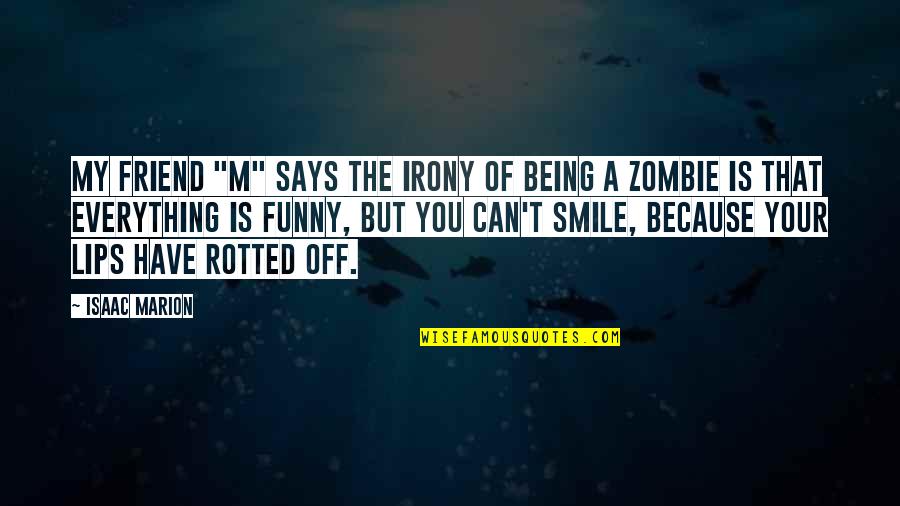 My friend "M" says the irony of being a zombie is that everything is funny, but you can't smile, because your lips have rotted off. —
Isaac Marion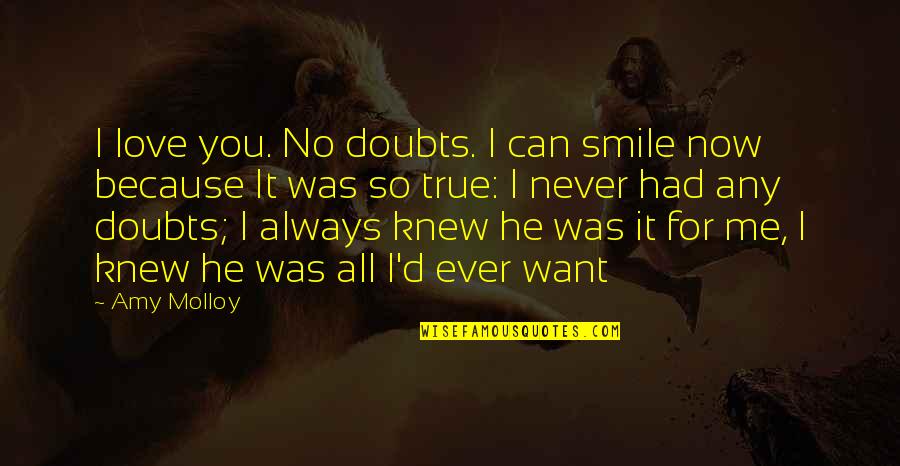 I love you. No doubts. I can smile now because It was so true: I never had any doubts; I always knew he was it for me, I knew he was all I'd ever want —
Amy Molloy