Domashita Romero Quotes
Top 3 wise famous quotes and sayings by Domashita Romero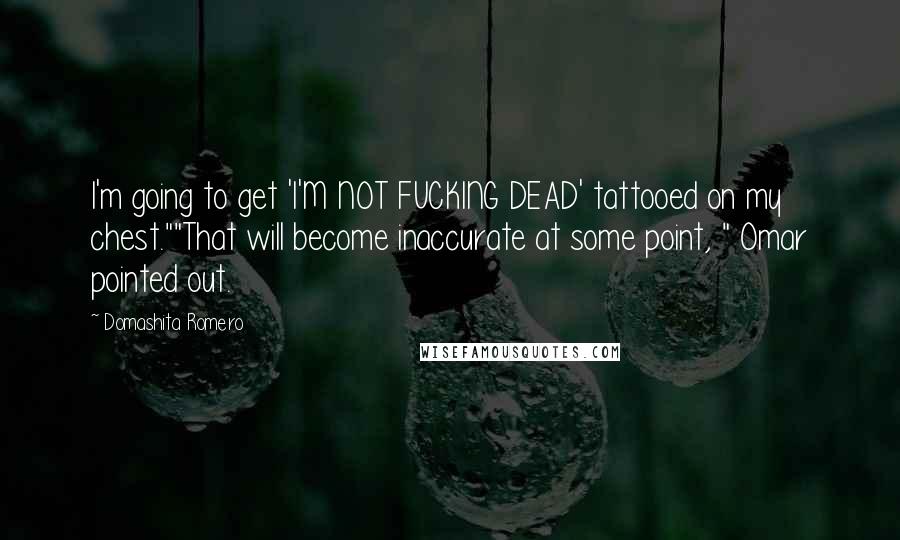 I'm going to get 'I'M NOT FUCKING DEAD' tattooed on my chest."
"That will become inaccurate at some point, " Omar pointed out.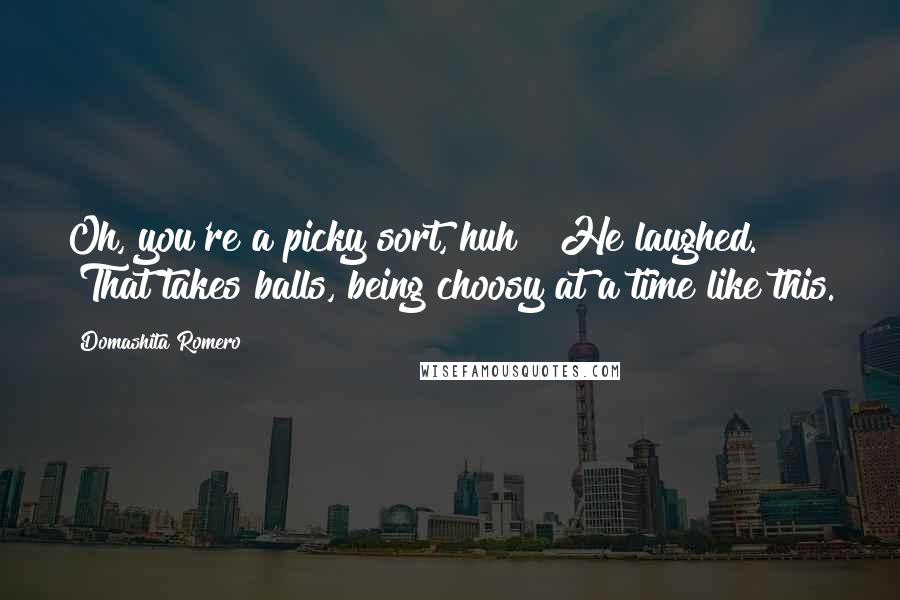 Oh, you're a picky sort, huh?" He laughed. "That takes balls, being choosy at a time like this.
Here I'd thought that the end of the world might have meant I got to stop having incredibly awkward conversations.