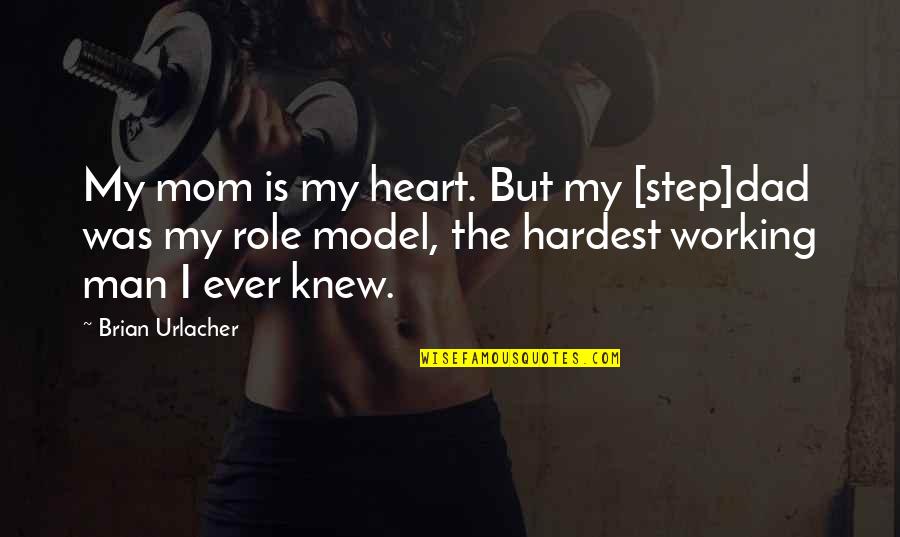 My mom is my heart. But my [step]dad was my role model, the hardest working man I ever knew.
—
Brian Urlacher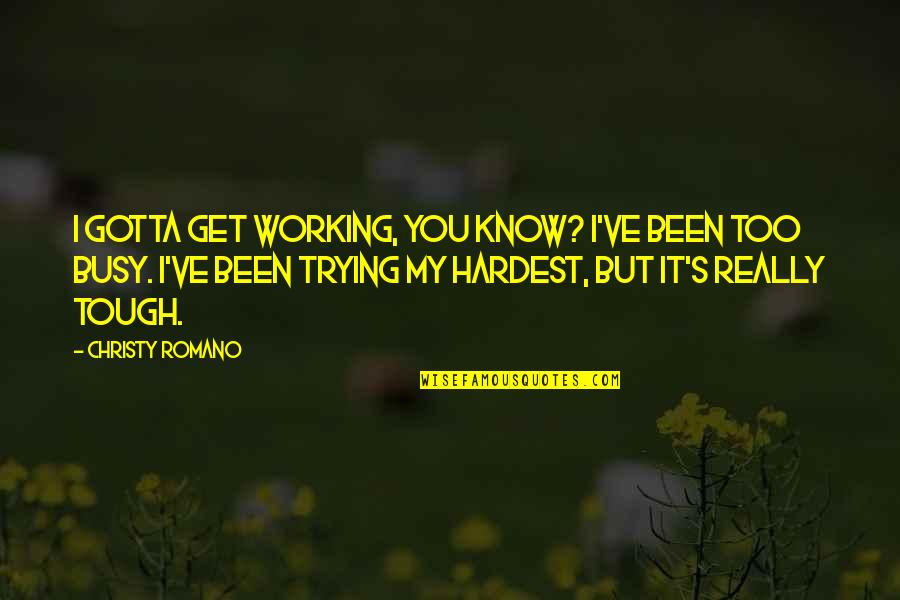 I gotta get working, you know? I've been too busy. I've been trying my hardest, but it's really tough.
—
Christy Romano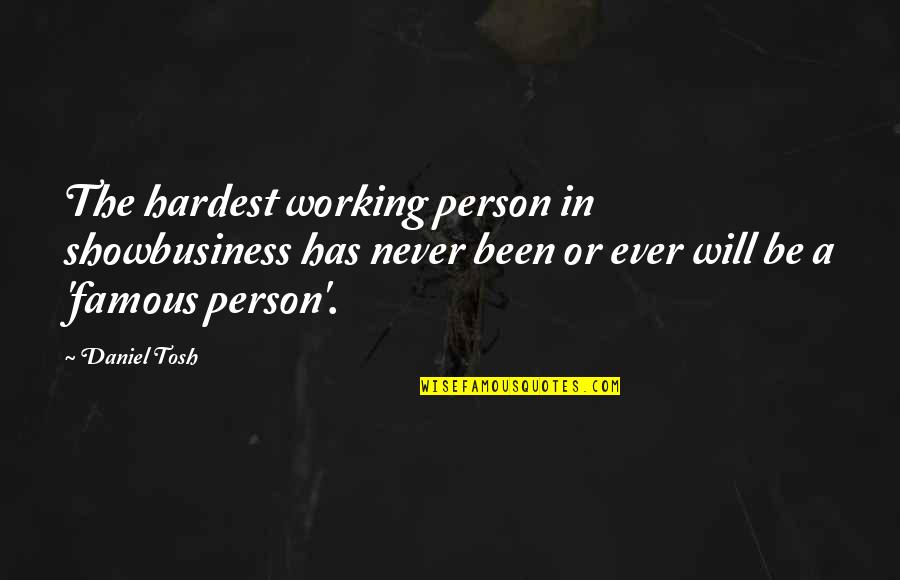 The hardest working person in showbusiness has never been or ever will be a 'famous person'.
—
Daniel Tosh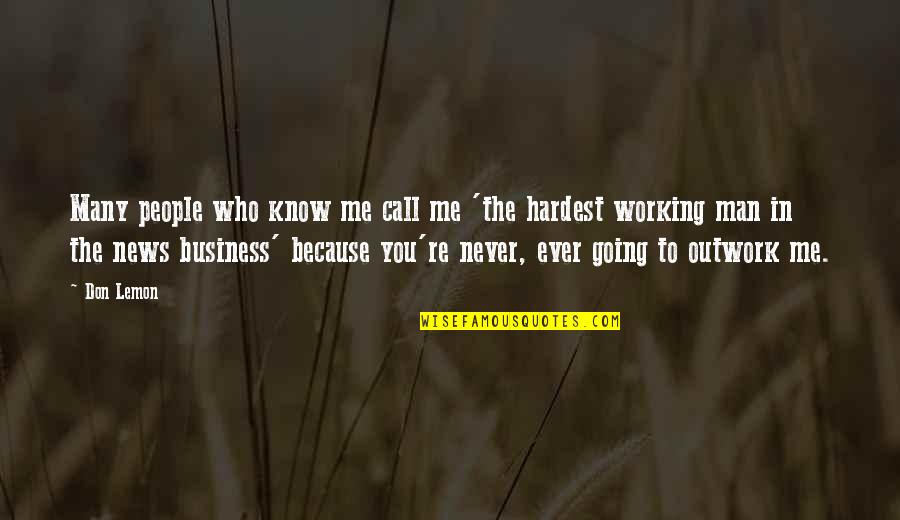 Many people who know me call me 'the hardest working man in the news business' because you're never, ever going to outwork me.
—
Don Lemon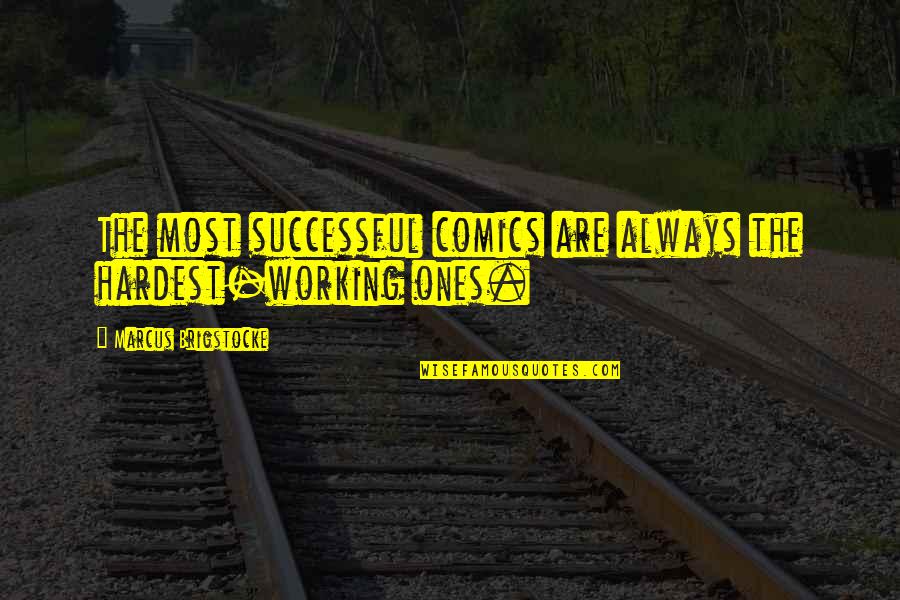 The most successful comics are always the hardest-working ones.
—
Marcus Brigstocke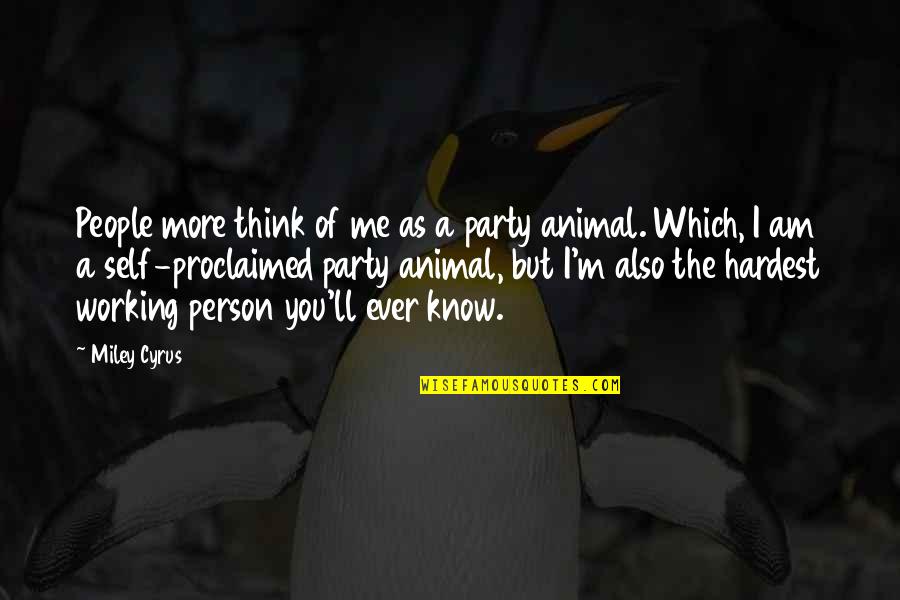 People more think of me as a party animal. Which, I am a self-proclaimed party animal, but I'm also the hardest working person you'll ever know.
—
Miley Cyrus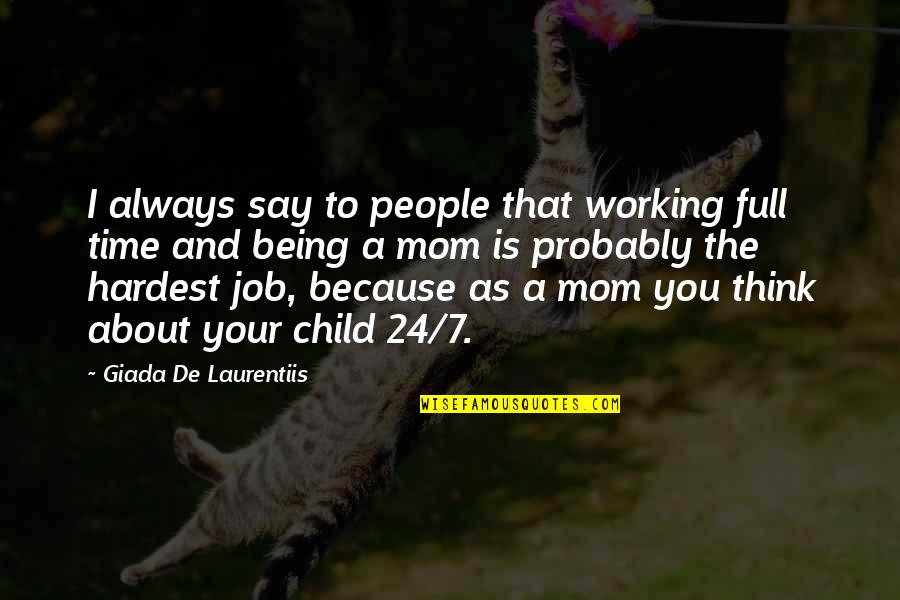 I always say to people that working full time and being a mom is probably the hardest job, because as a mom you think about your child 24/7.
—
Giada De Laurentiis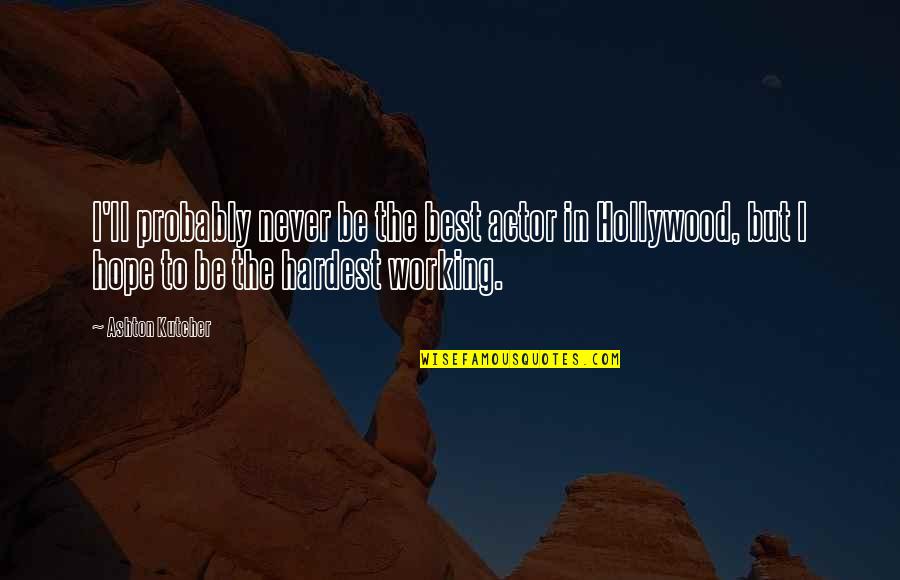 I'll probably never be the best actor in Hollywood, but I hope to be the hardest working. —
Ashton Kutcher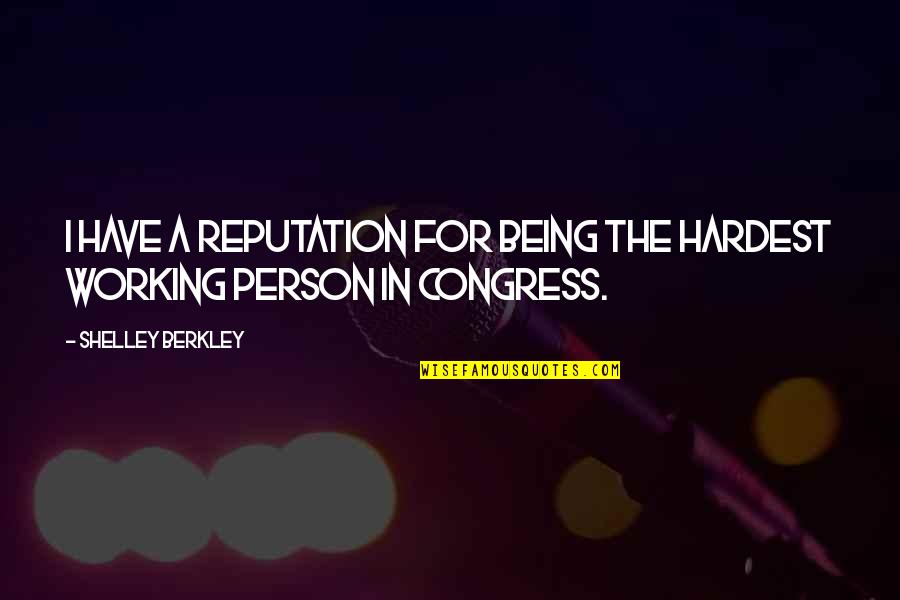 I have a reputation for being the hardest working person in Congress. —
Shelley Berkley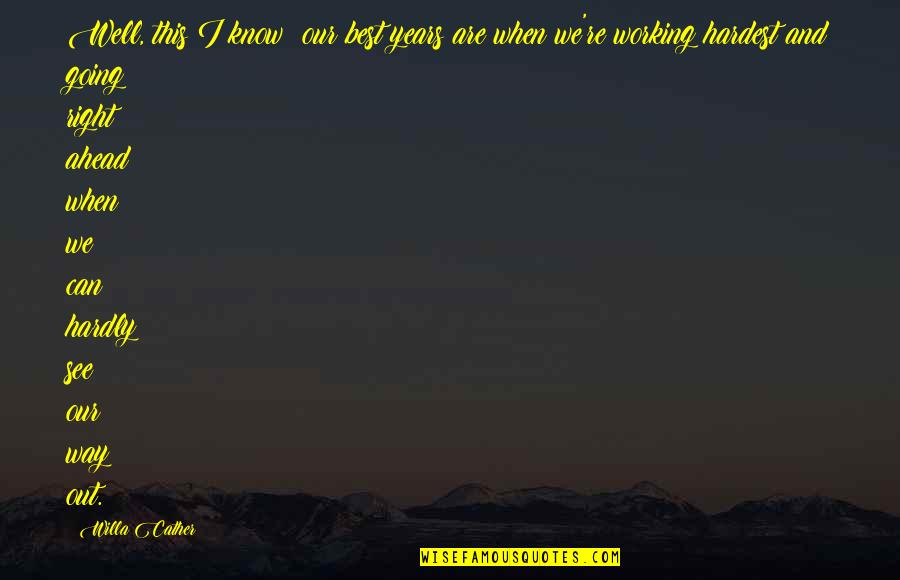 Well, this I know: our best years are when we're working hardest and going right ahead when we can hardly see our way out. —
Willa Cather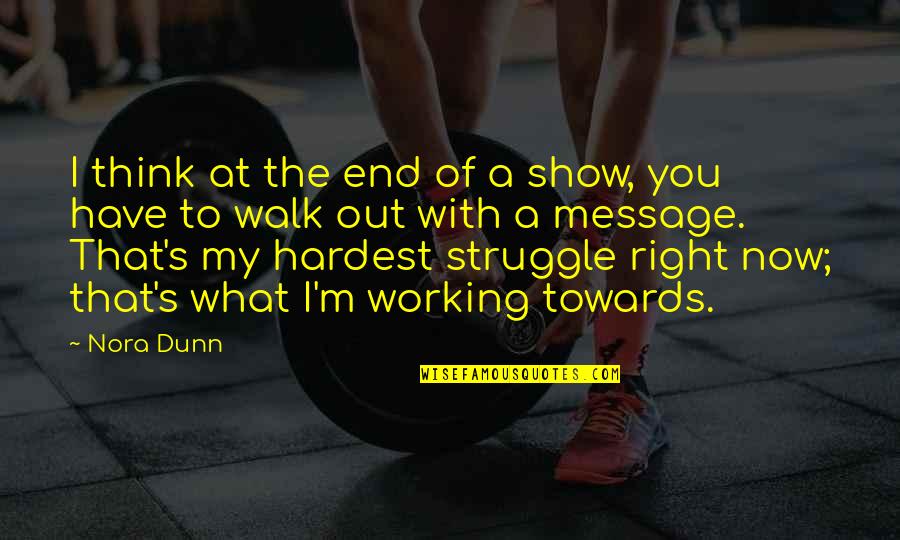 I think at the end of a show, you have to walk out with a message. That's my hardest struggle right now; that's what I'm working towards. —
Nora Dunn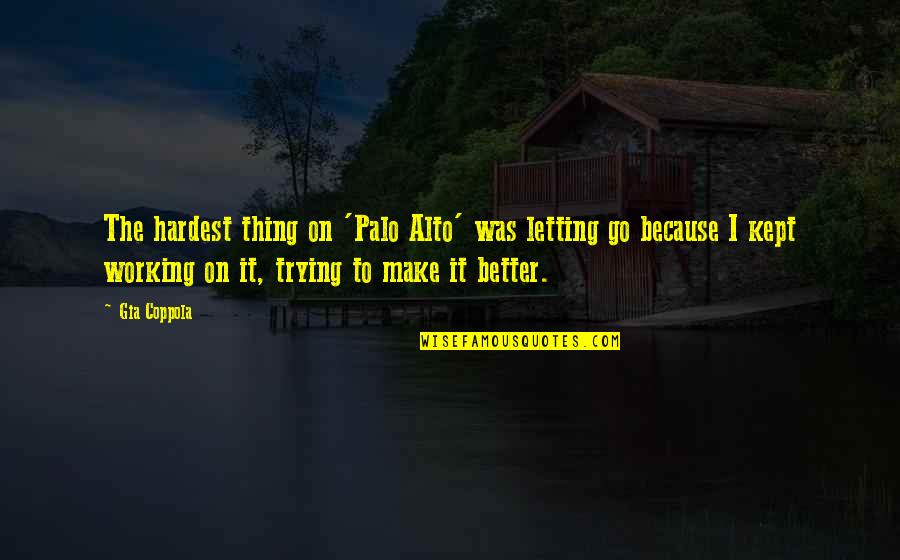 The hardest thing on 'Palo Alto' was letting go because I kept working on it, trying to make it better. —
Gia Coppola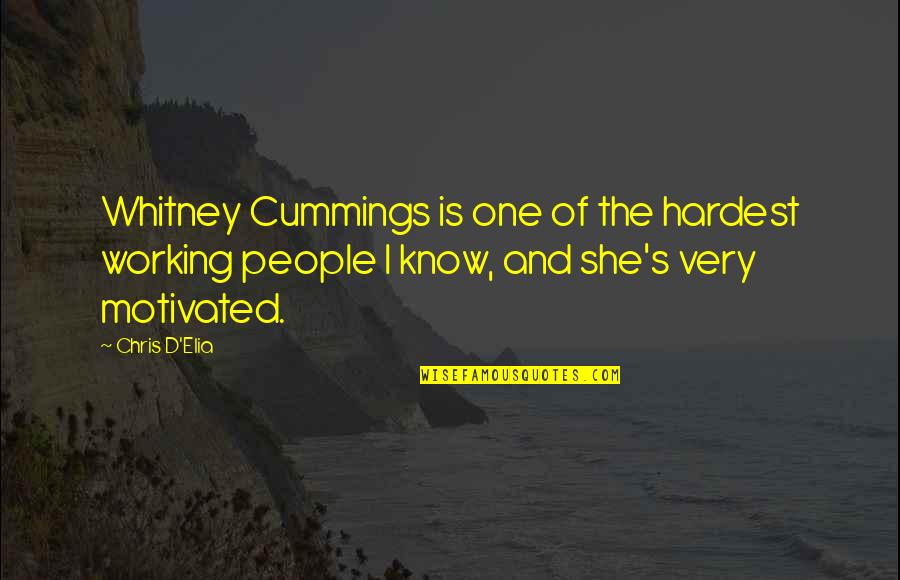 Whitney Cummings is one of the hardest working people I know, and she's very motivated. —
Chris D'Elia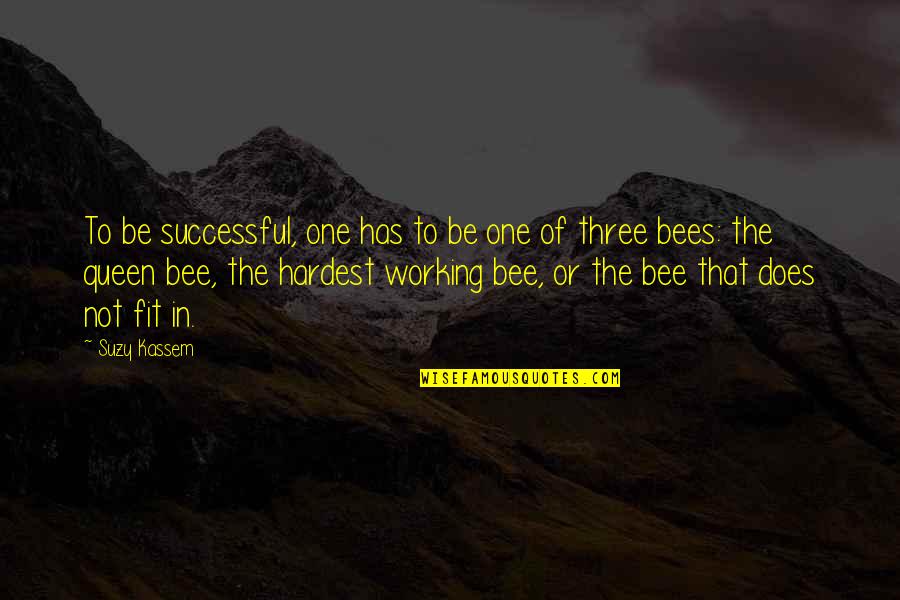 To be successful, one has to be one of three bees: the queen bee, the hardest working bee, or the bee that does not fit in. —
Suzy Kassem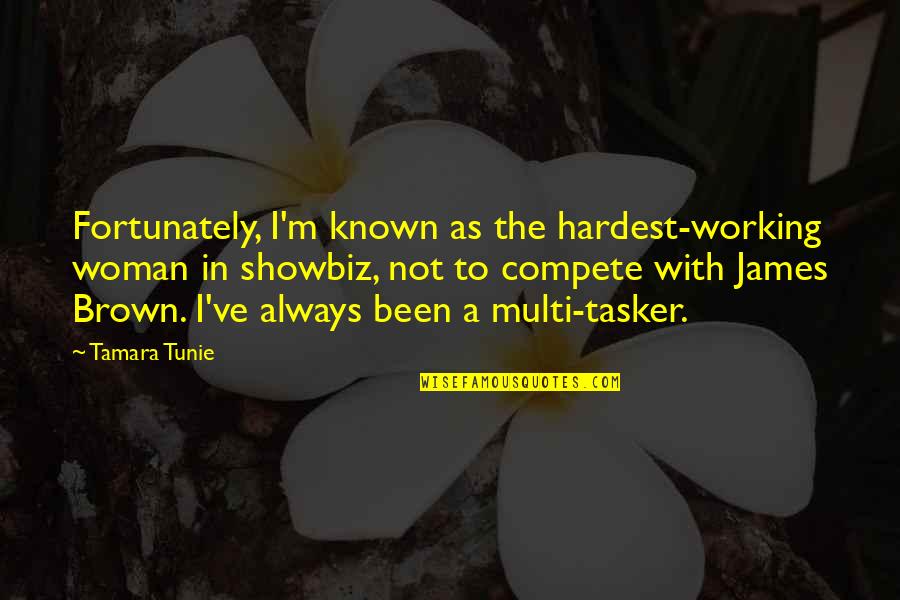 Fortunately, I'm known as the hardest-working woman in showbiz, not to compete with James Brown. I've always been a multi-tasker. —
Tamara Tunie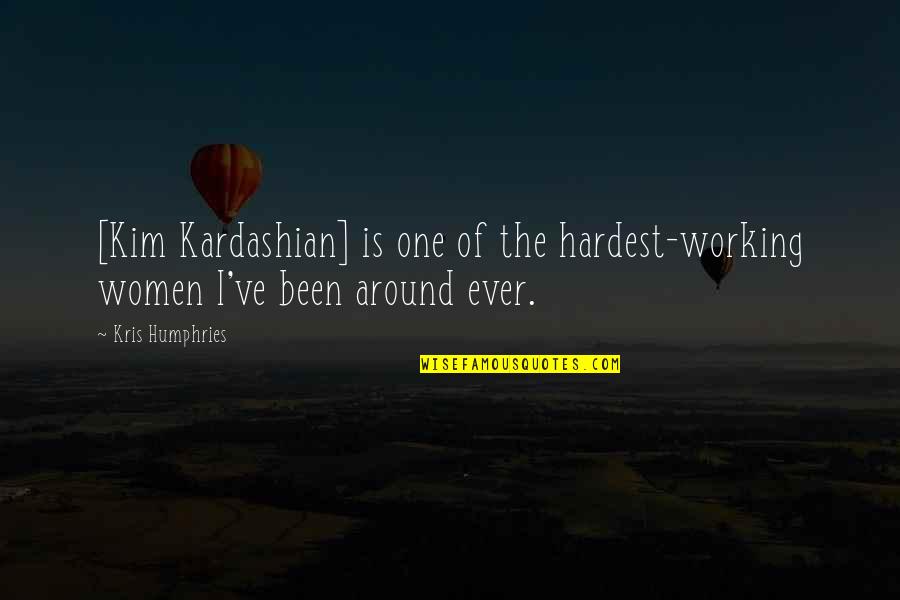 [Kim Kardashian] is one of the hardest-working women I've been around ever. —
Kris Humphries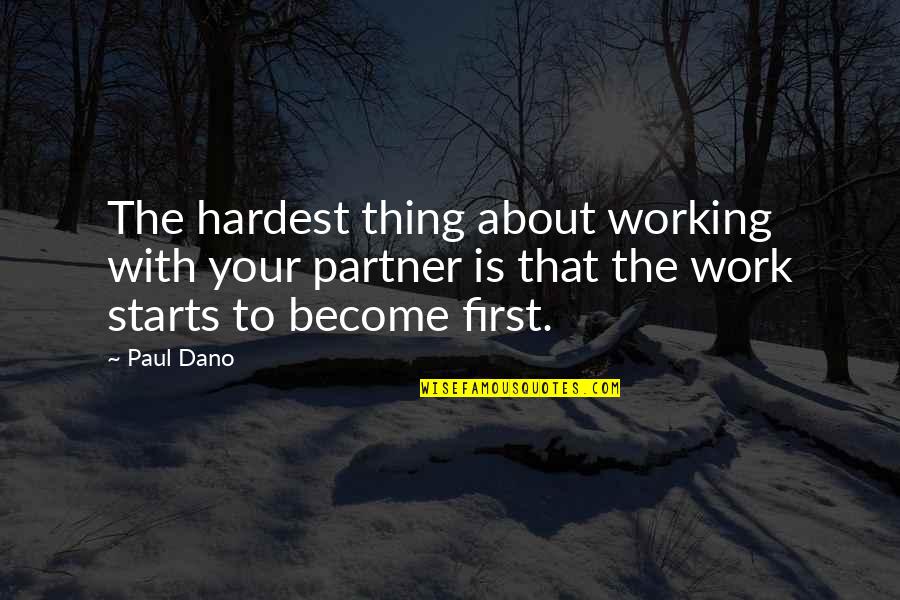 The hardest thing about working with your partner is that the work starts to become first. —
Paul Dano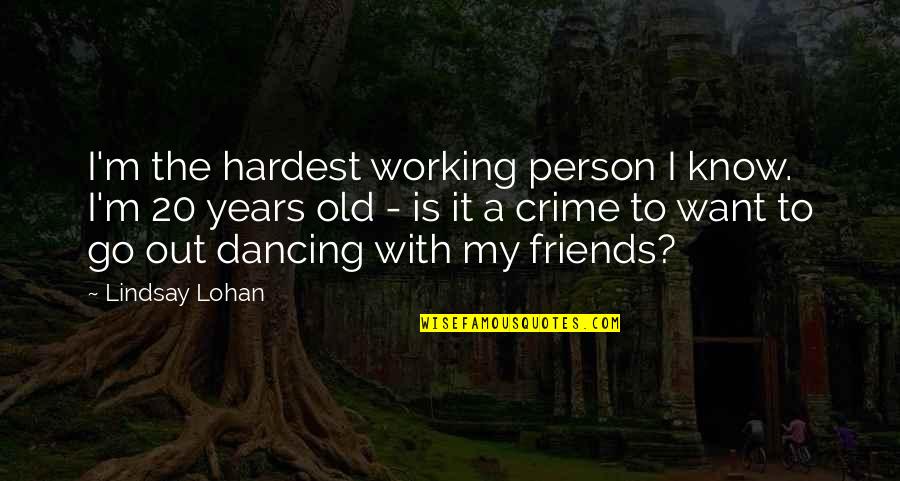 I'm the hardest working person I know. I'm 20 years old - is it a crime to want to go out dancing with my friends? —
Lindsay Lohan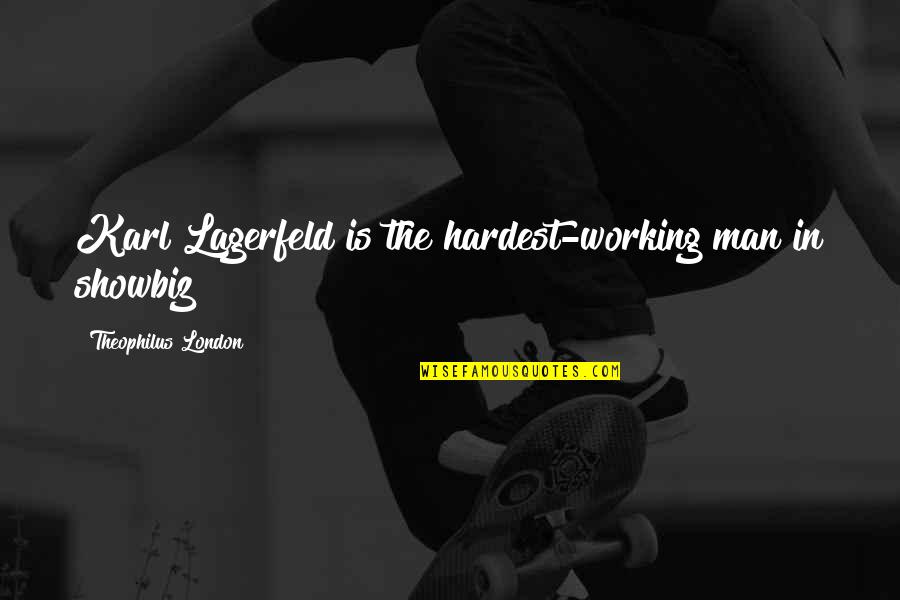 Karl Lagerfeld is the hardest-working man in showbiz! —
Theophilus London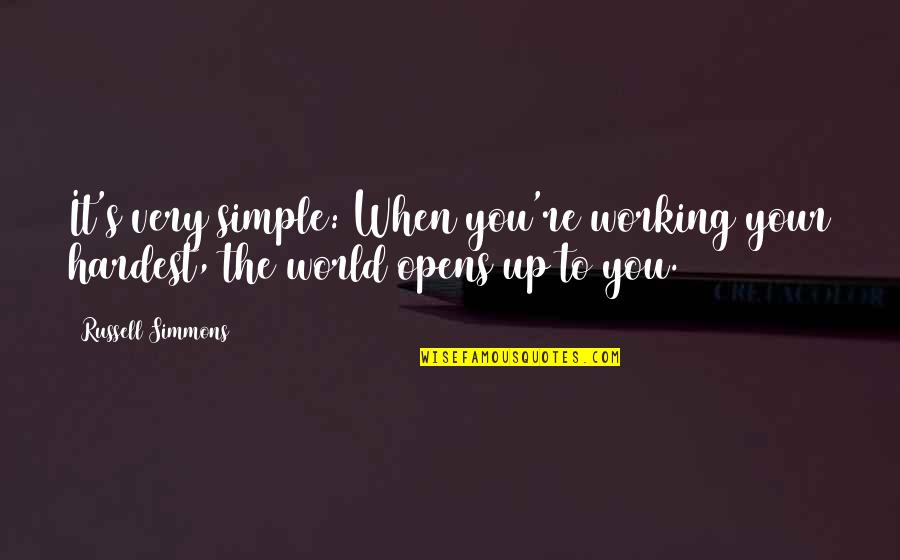 It's very simple: When you're
working your hardest
, the world opens up to you. —
Russell Simmons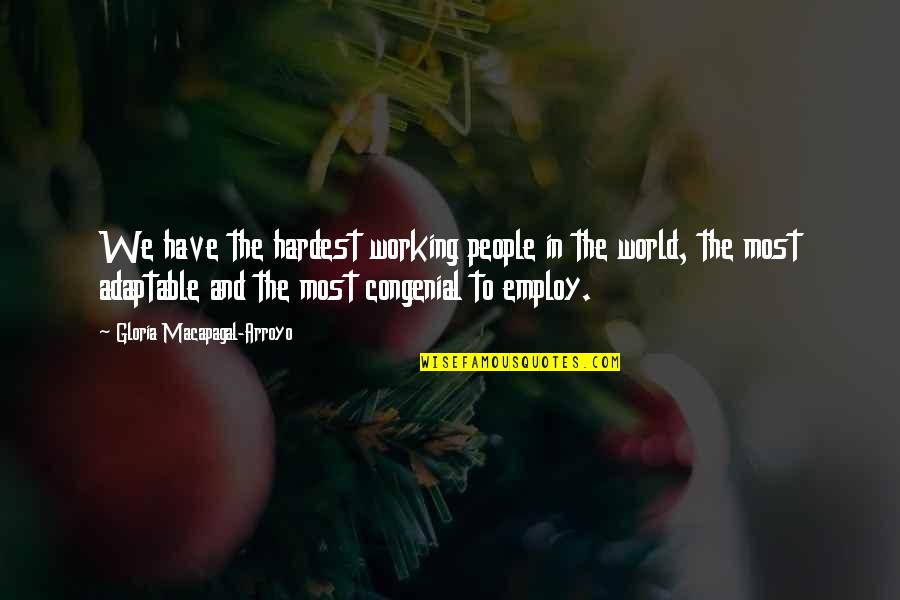 We have the hardest working people in the world, the most adaptable and the most congenial to employ. —
Gloria Macapagal-Arroyo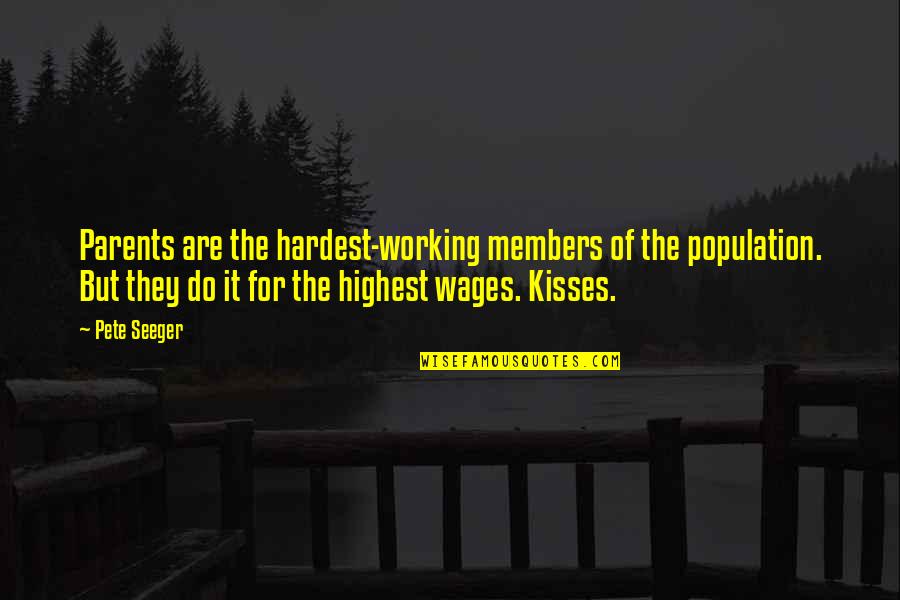 Parents are the hardest-working members of the population. But they do it for the highest wages. Kisses. —
Pete Seeger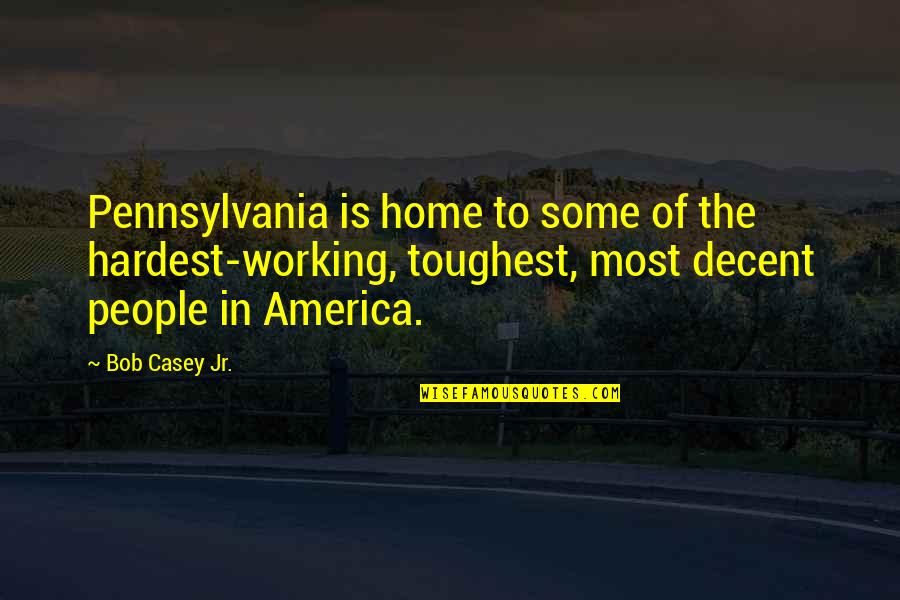 Pennsylvania is home to some of the hardest-working, toughest, most decent people in America. —
Bob Casey Jr.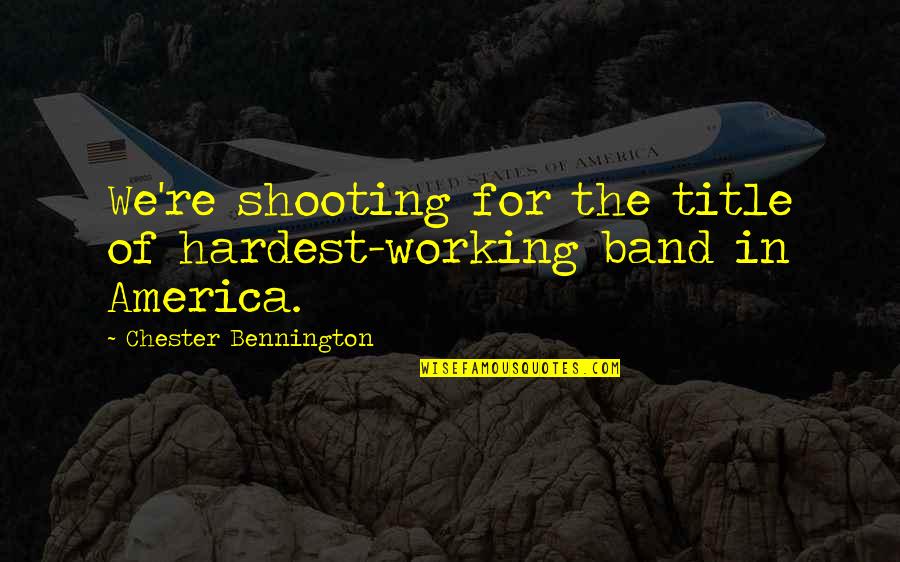 We're shooting for the title of hardest-working band in America. —
Chester Bennington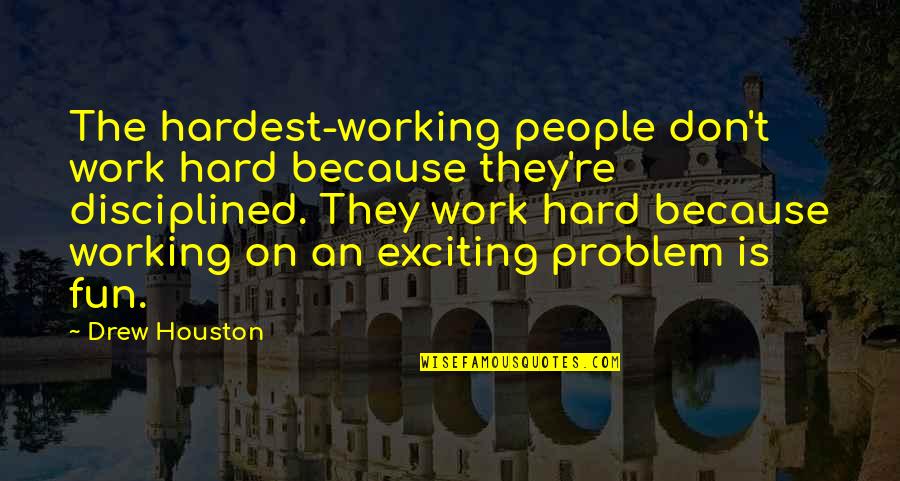 The hardest-working people don't work hard because they're disciplined. They work hard because working on an exciting problem is fun. —
Drew Houston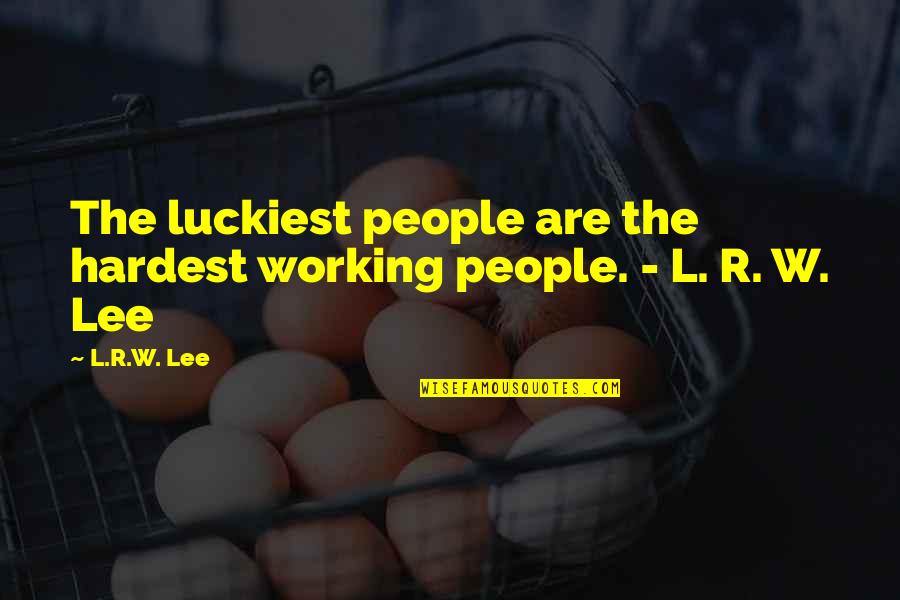 The luckiest people are the hardest working people. - L. R. W. Lee —
L.R.W. Lee