Rahim Moore Quotes
Top 8 wise famous quotes and sayings by Rahim Moore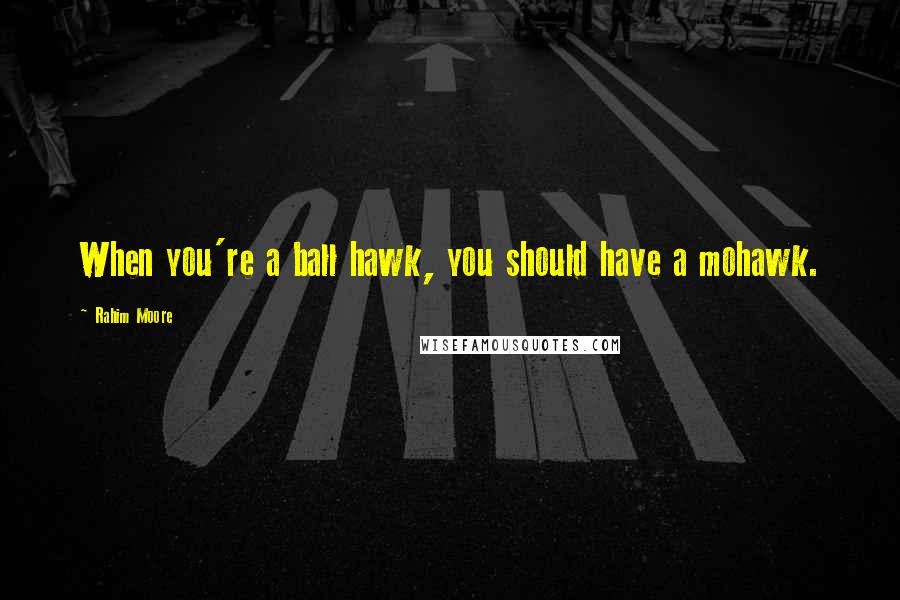 When you're a ball hawk, you should have a mohawk.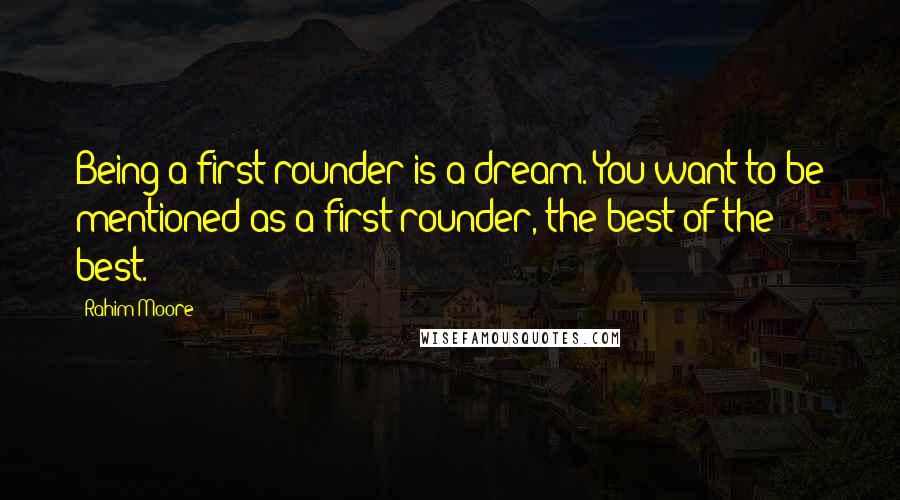 Being a first-rounder is a dream. You want to be mentioned as a first-rounder, the best of the best.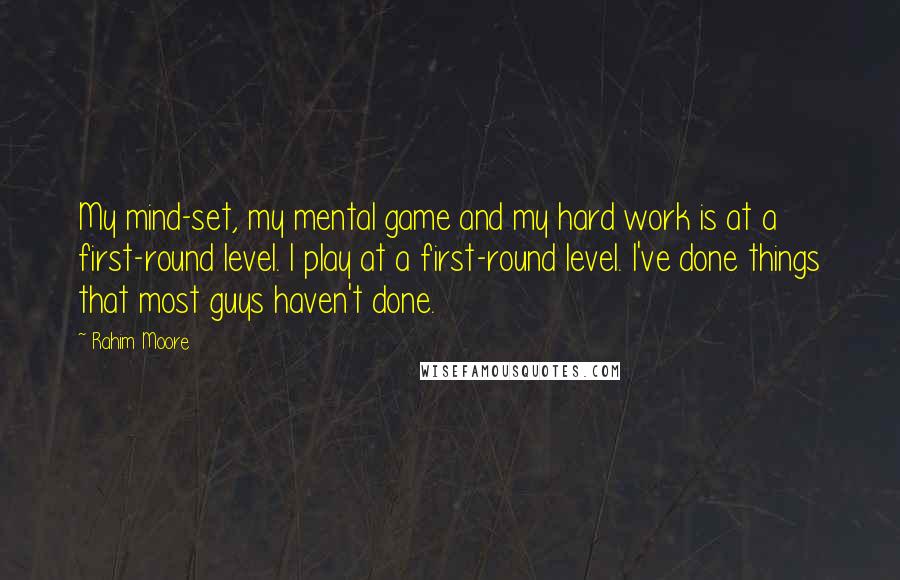 My mind-set, my mental game and my hard work is at a first-round level. I play at a first-round level. I've done things that most guys haven't done.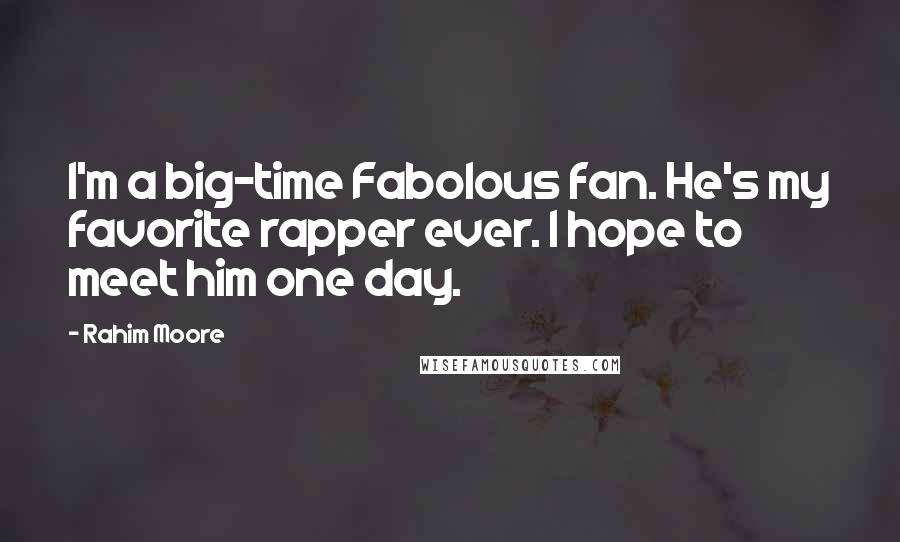 I'm a big-time Fabolous fan. He's my favorite rapper ever. I hope to meet him one day.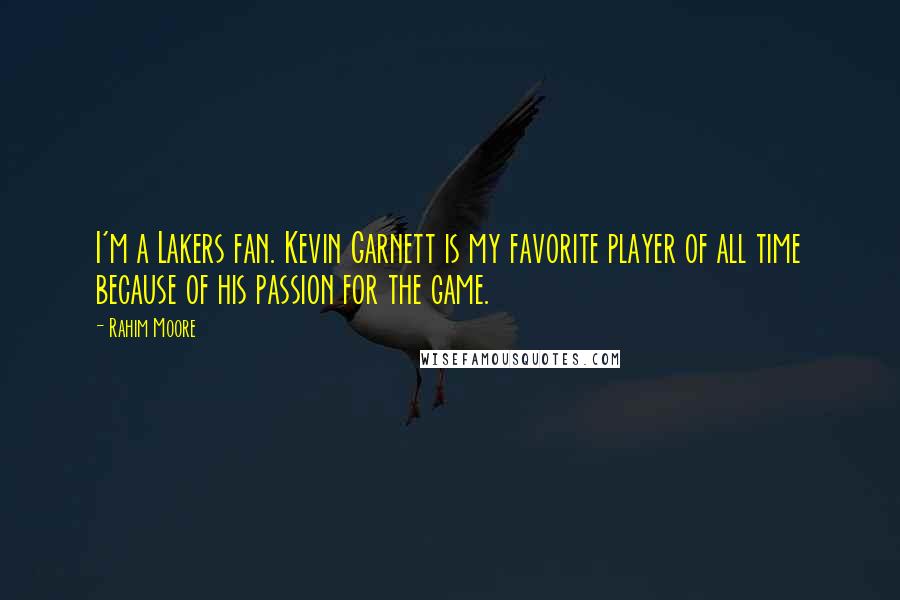 I'm a Lakers fan. Kevin Garnett is my favorite player of all time because of his passion for the game.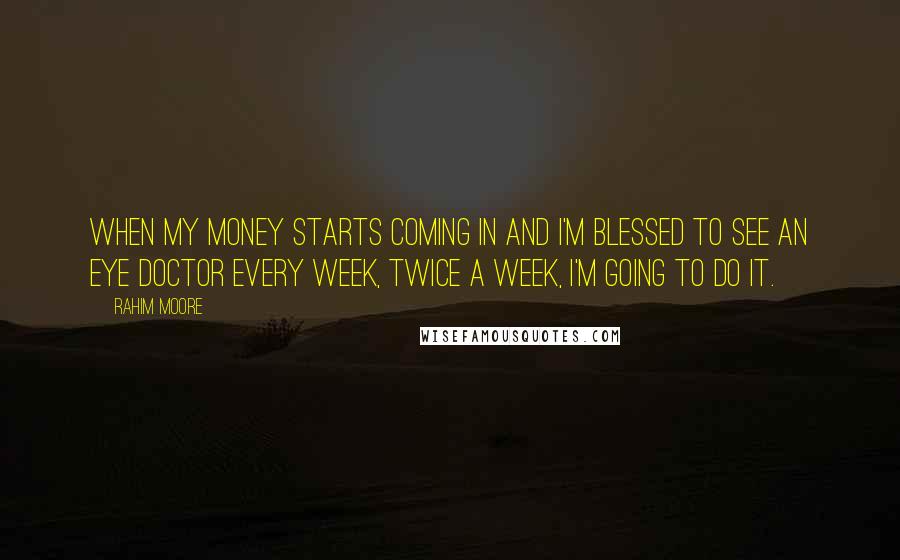 When my money starts coming in and I'm blessed to see an eye doctor every week, twice a week, I'm going to do it.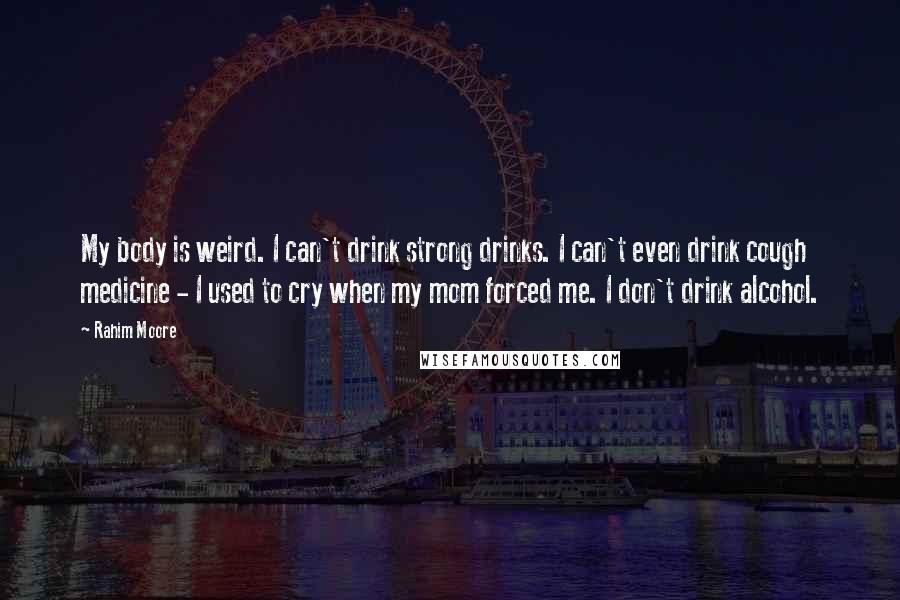 My body is weird. I can't drink strong drinks. I can't even drink cough medicine - I used to cry when my mom forced me. I don't drink alcohol.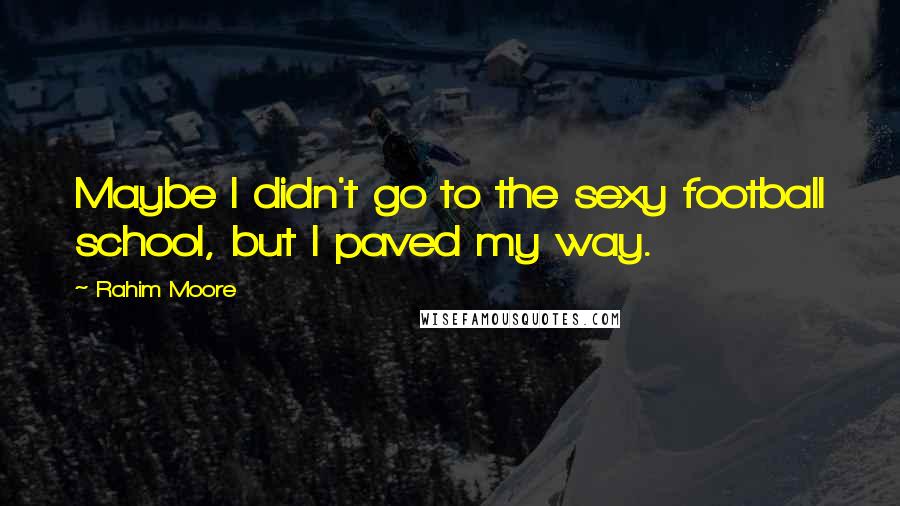 Maybe I didn't go to the sexy football school, but I paved my way.