She's Like My Sister Quotes
Collection of top 24 famous quotes about She's Like My Sister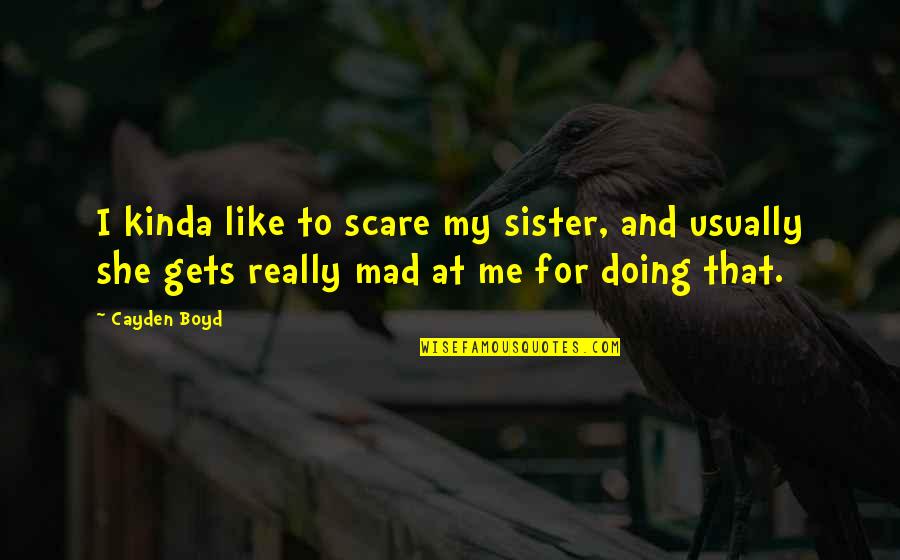 I kinda like to scare my sister, and usually she gets really mad at me for doing that.
—
Cayden Boyd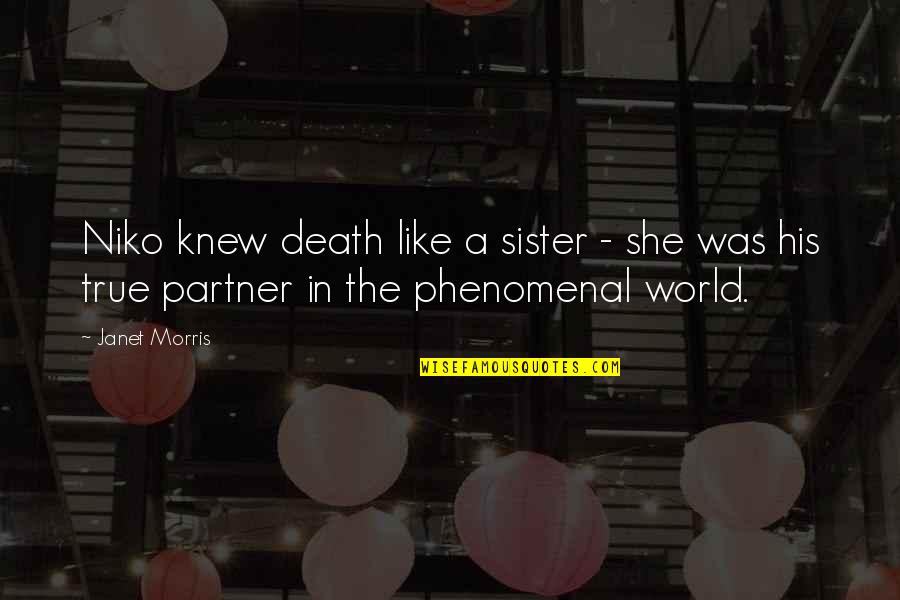 Niko knew death like a sister - she was his true partner in the phenomenal world.
—
Janet Morris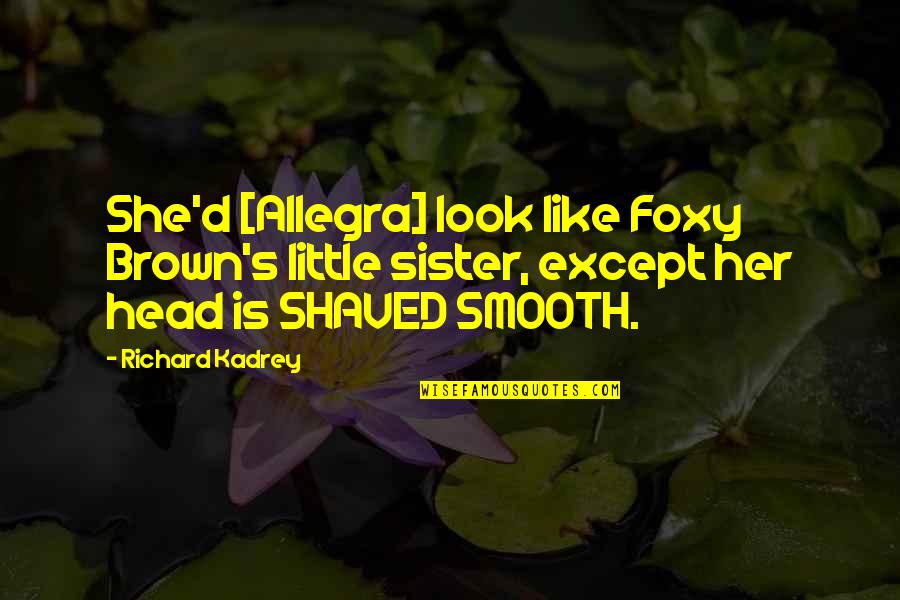 She'd [Allegra] look like Foxy Brown's little sister, except her head is SHAVED SMOOTH.
—
Richard Kadrey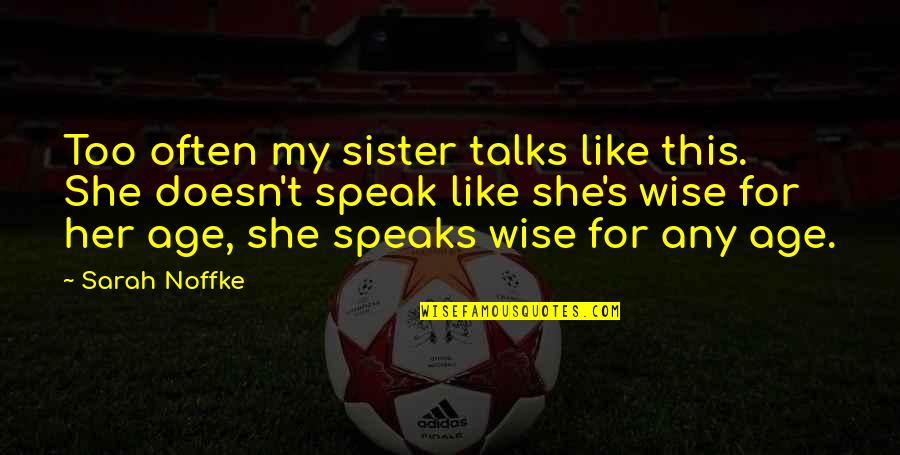 Too often my sister talks like this. She doesn't speak like she's wise for her age, she speaks wise for any age.
—
Sarah Noffke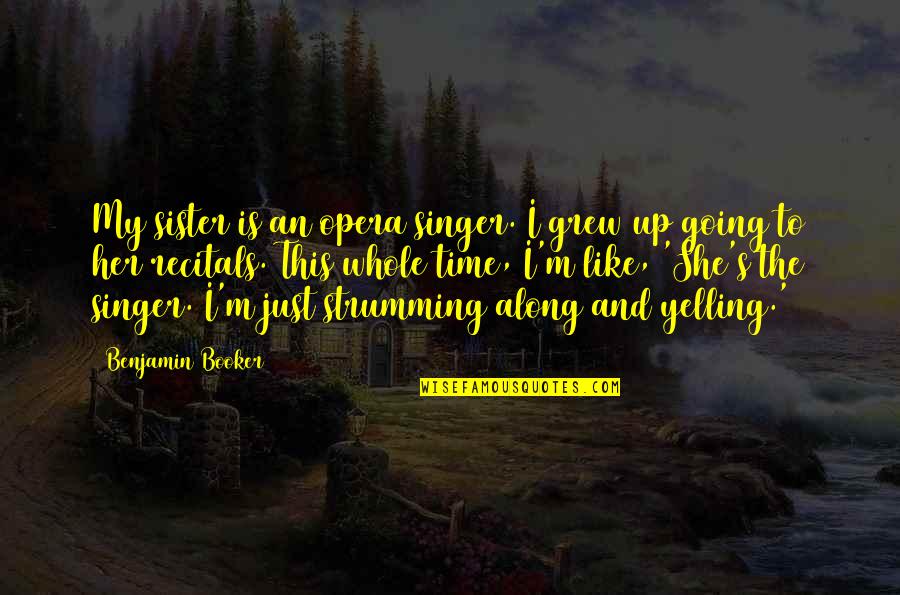 My sister is an opera singer. I grew up going to her recitals. This whole time, I'm like, 'She's the singer. I'm just strumming along and yelling.'
—
Benjamin Booker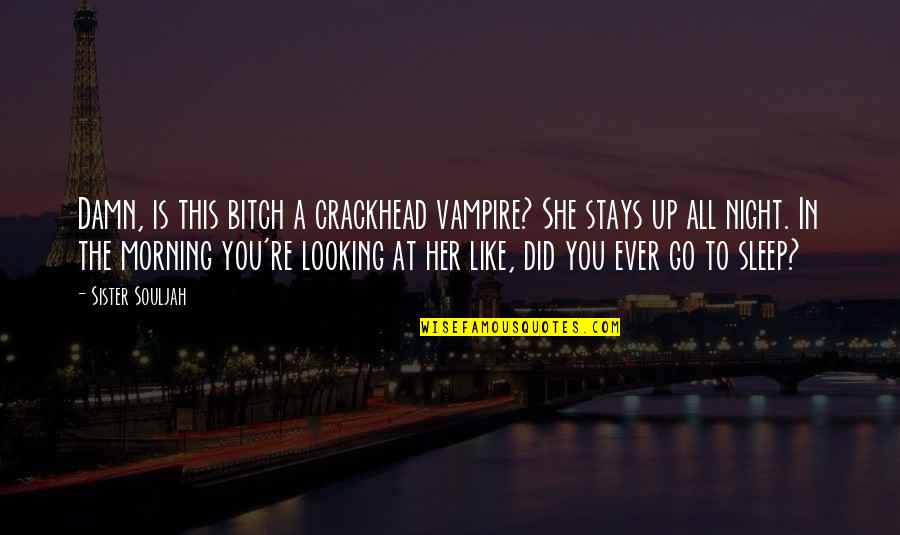 Damn, is this bitch a crackhead vampire? She stays up all night. In the morning you're looking at her like, did you ever go to sleep?
—
Sister Souljah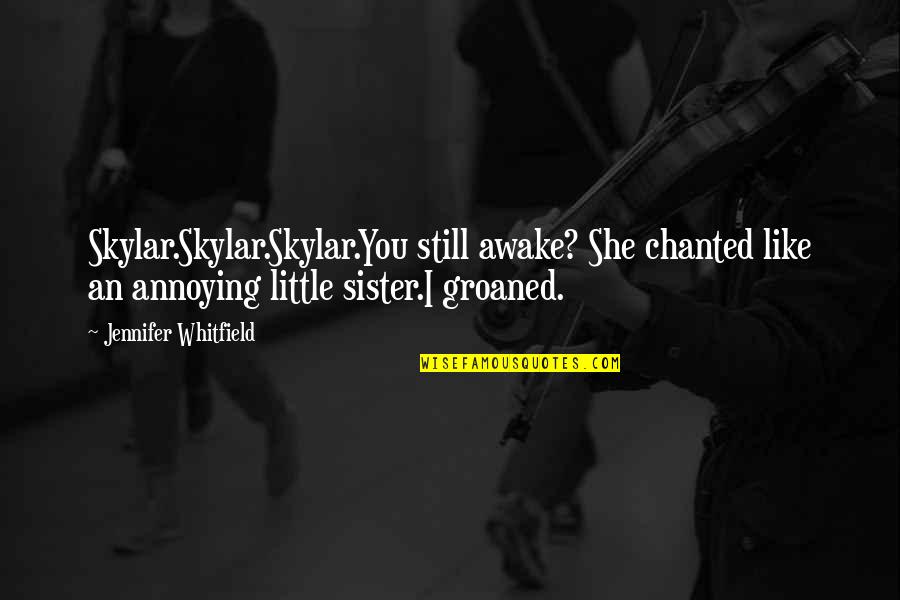 Skylar.
Skylar.
Skylar.
You still awake? She chanted like an annoying little sister.
I groaned.
—
Jennifer Whitfield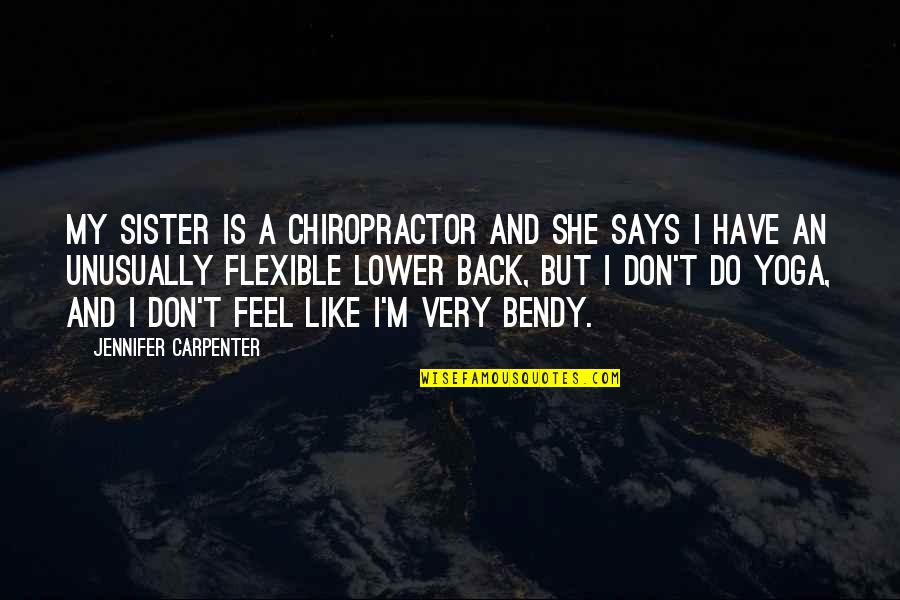 My sister is a chiropractor and she says I have an unusually flexible lower back, but I don't do yoga, and I don't feel like I'm very bendy.
—
Jennifer Carpenter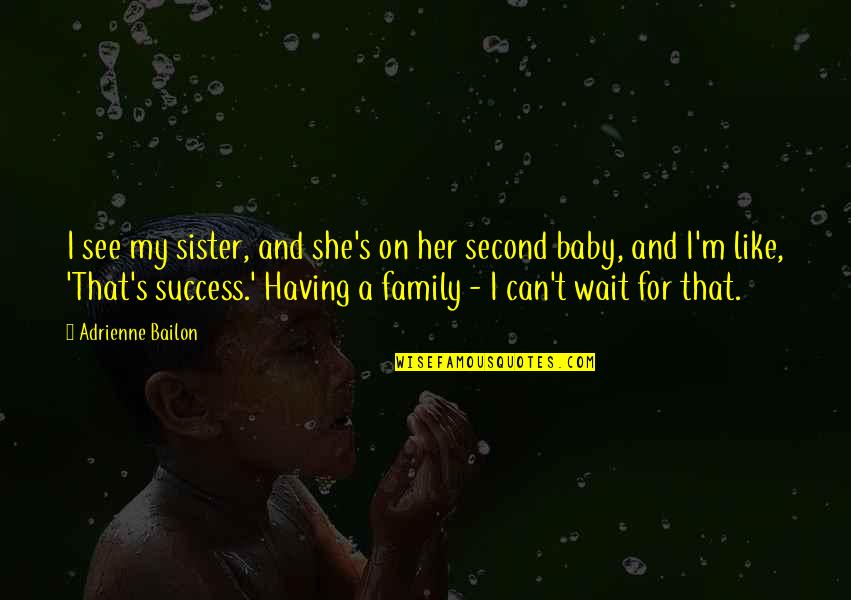 I see my sister, and she's on her second baby, and I'm like, 'That's success.' Having a family - I can't wait for that.
—
Adrienne Bailon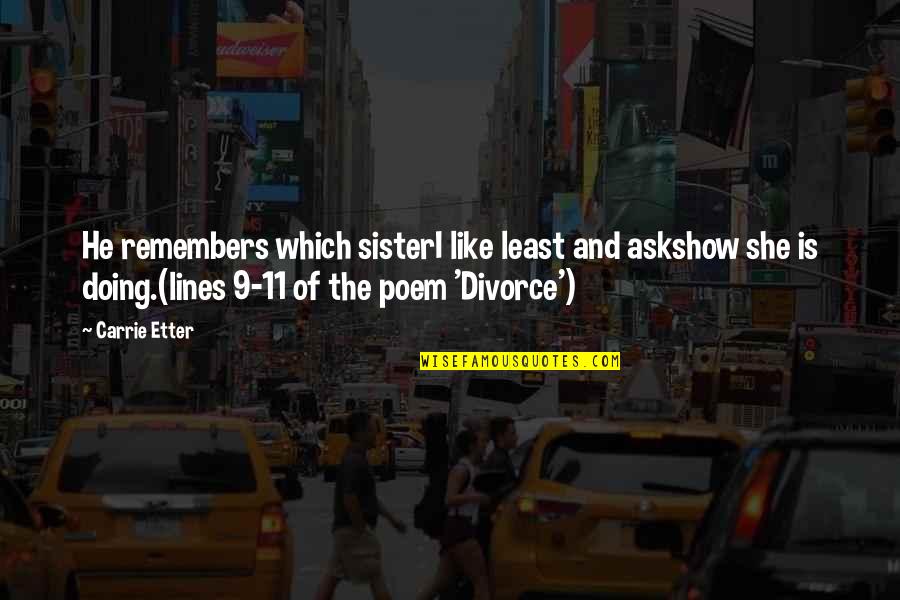 He remembers which sister
I like least and asks
how she is doing.
(lines 9-11 of the poem 'Divorce') —
Carrie Etter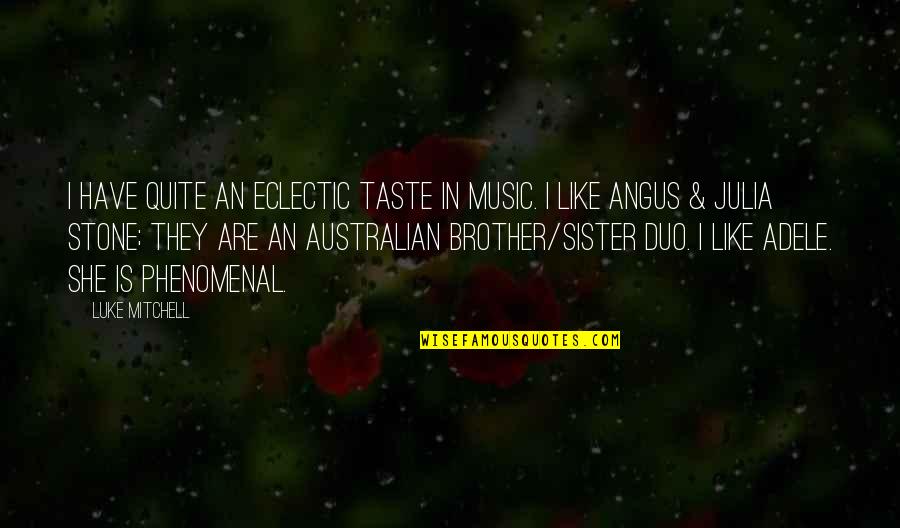 I have quite an eclectic taste in music. I like Angus & Julia Stone; they are an Australian brother/sister duo. I like Adele. She is phenomenal. —
Luke Mitchell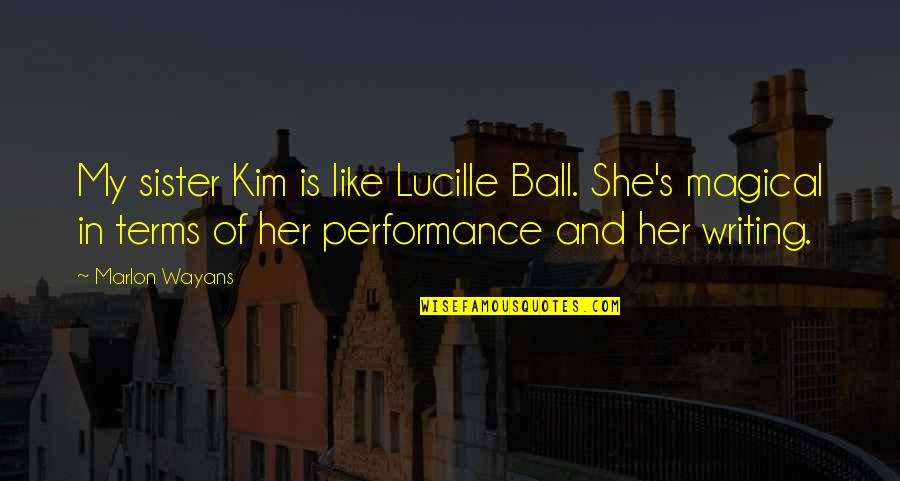 My sister Kim is like Lucille Ball. She's magical in terms of her performance and her writing. —
Marlon Wayans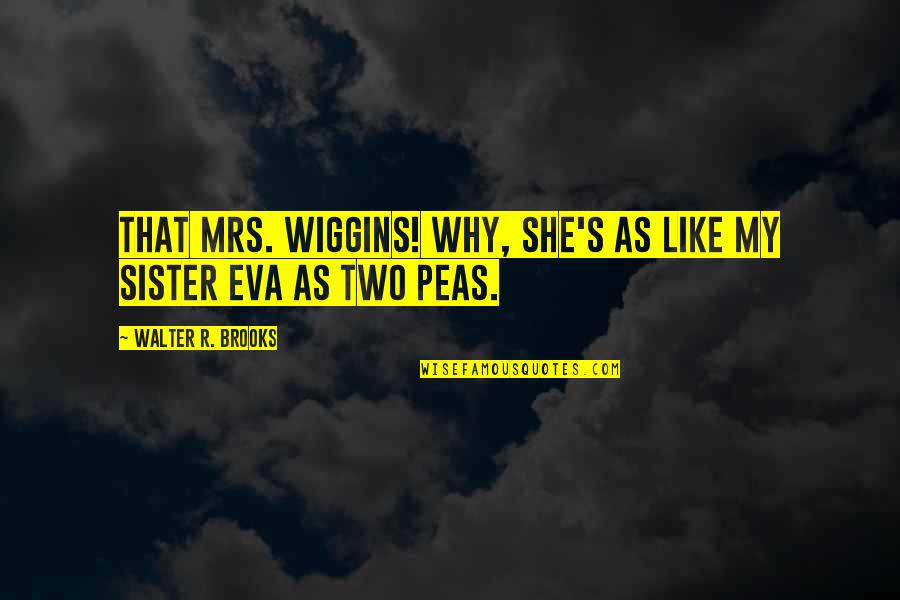 That Mrs. Wiggins! Why, she's as like my sister Eva as two peas. —
Walter R. Brooks
Rachel had been worried she couldn't remember what Sam looked like; now she worried he wouldn't recognize her. —
Kim Van Alkemade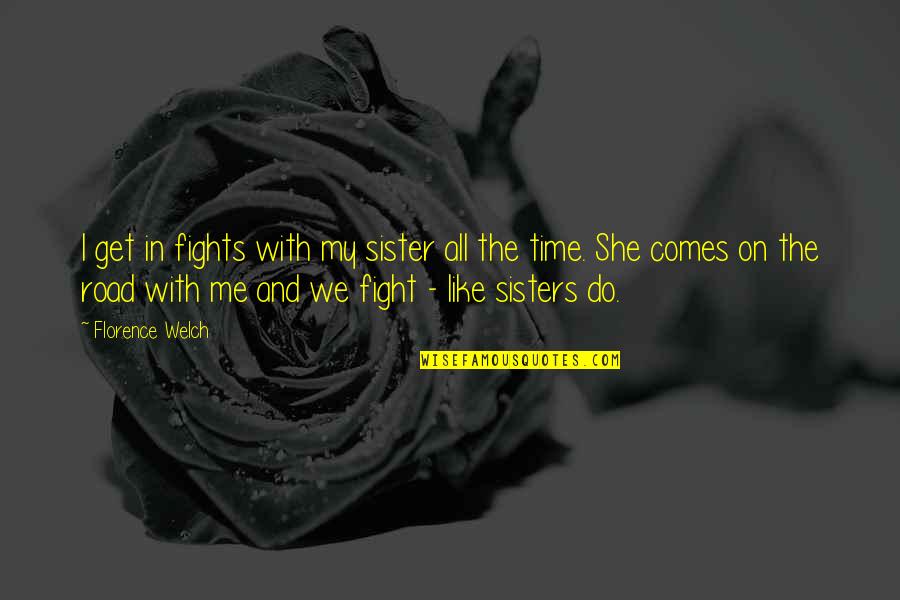 I get in fights with my sister all the time. She comes on the road with me and we fight - like sisters do. —
Florence Welch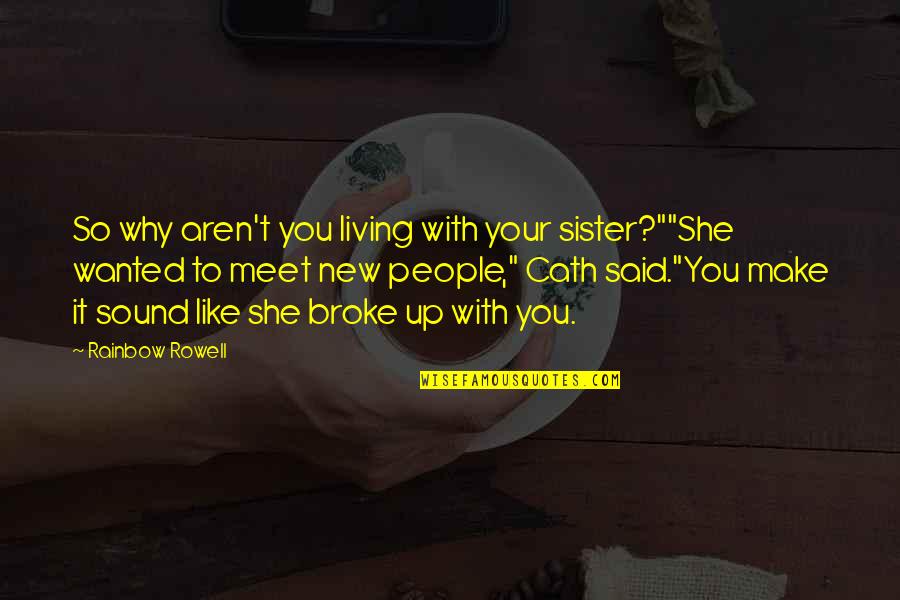 So why aren't you living with your sister?"
"She wanted to meet new people," Cath said.
"You make it sound like she broke up with you. —
Rainbow Rowell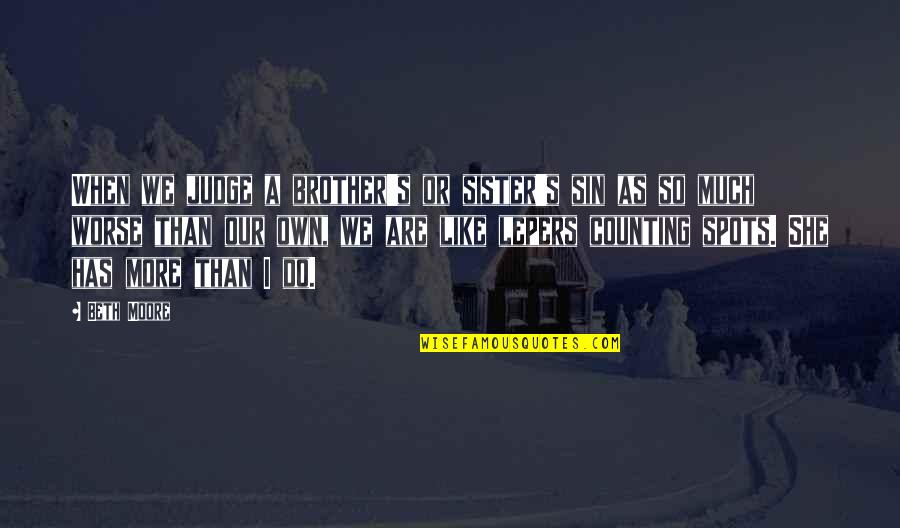 When we judge a brother's or sister's sin as so much worse than our own, we are like lepers counting spots. She has more than I do. —
Beth Moore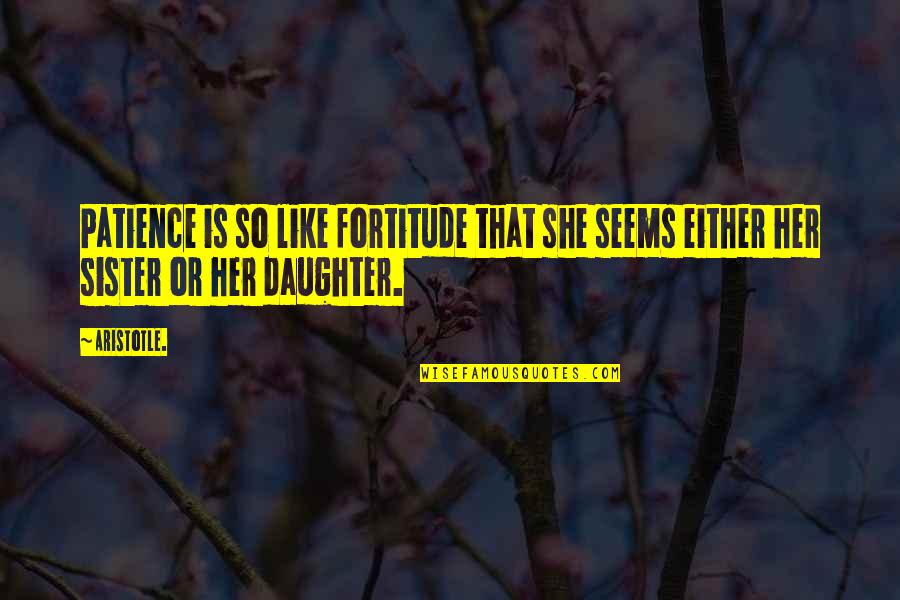 Patience is so like fortitude that she seems either her sister or her daughter. —
Aristotle.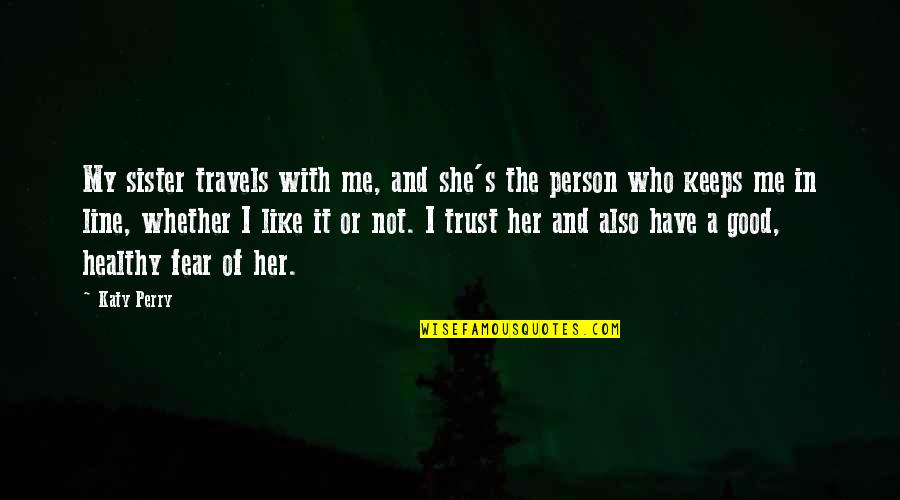 My sister travels with me, and she's the person who keeps me in line, whether I like it or not. I trust her and also have a good, healthy fear of her. —
Katy Perry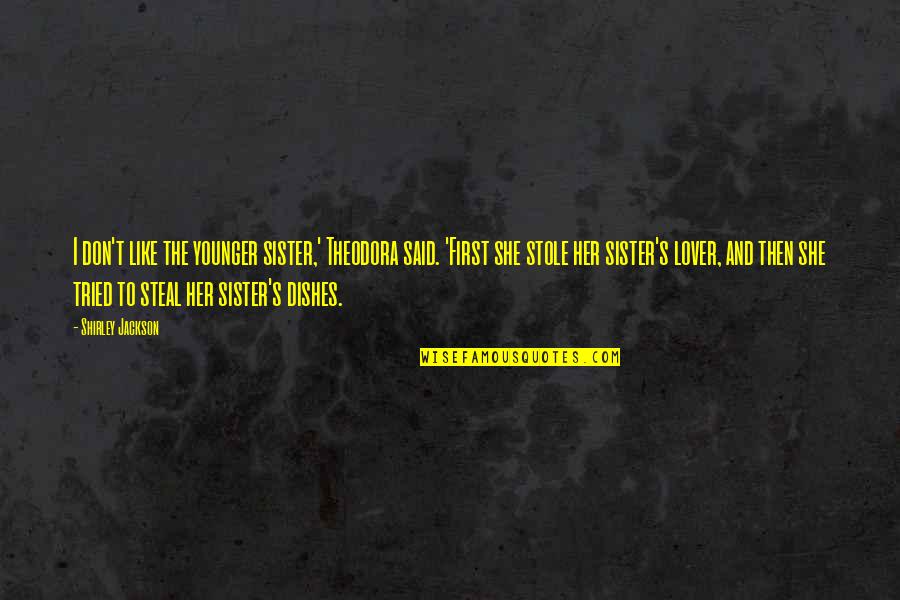 I don't like the younger sister,' Theodora said. 'First she stole her sister's lover, and then she tried to steal her sister's dishes. —
Shirley Jackson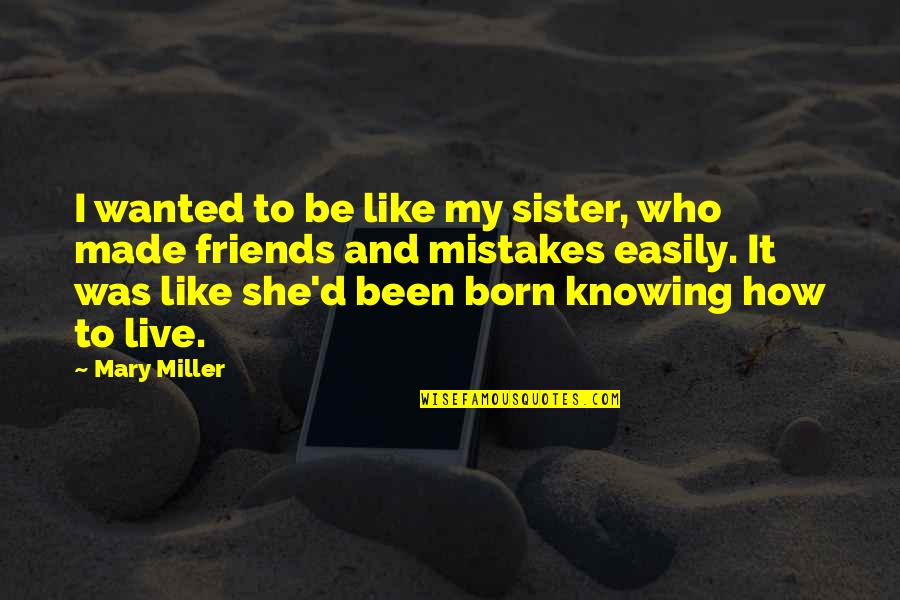 I wanted to be like my sister, who made friends and mistakes easily. It was like she'd been born knowing how to live. —
Mary Miller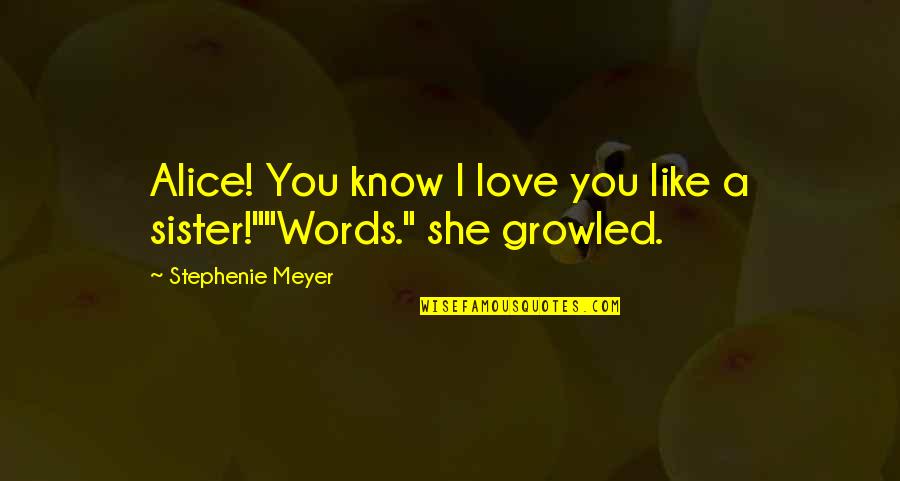 Alice! You know I love you like a sister!"
"Words." she growled. —
Stephenie Meyer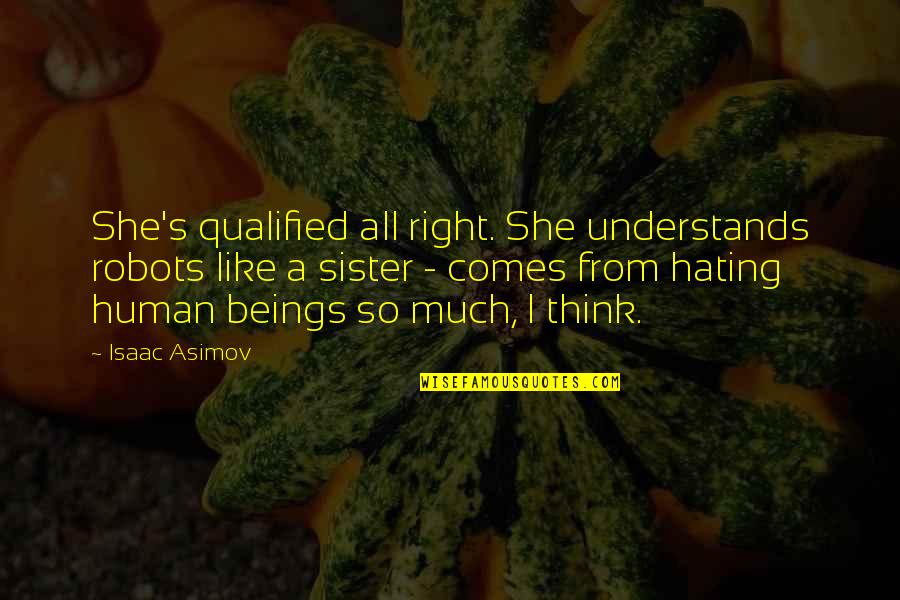 She's qualified all right. She understands robots like a sister - comes from hating human beings so much, I think. —
Isaac Asimov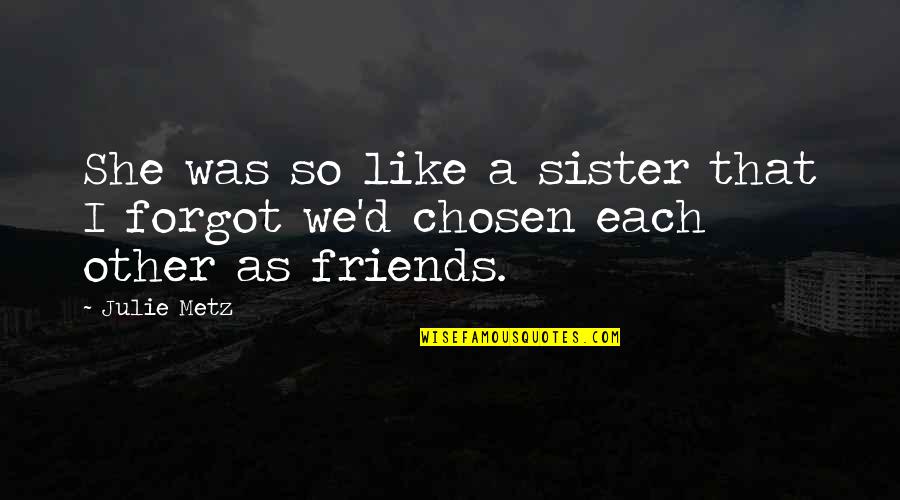 She was so like a sister that I forgot we'd chosen each other as friends. —
Julie Metz