Sherry Argov Best Quotes
Collection of top 32 famous quotes about Sherry Argov Best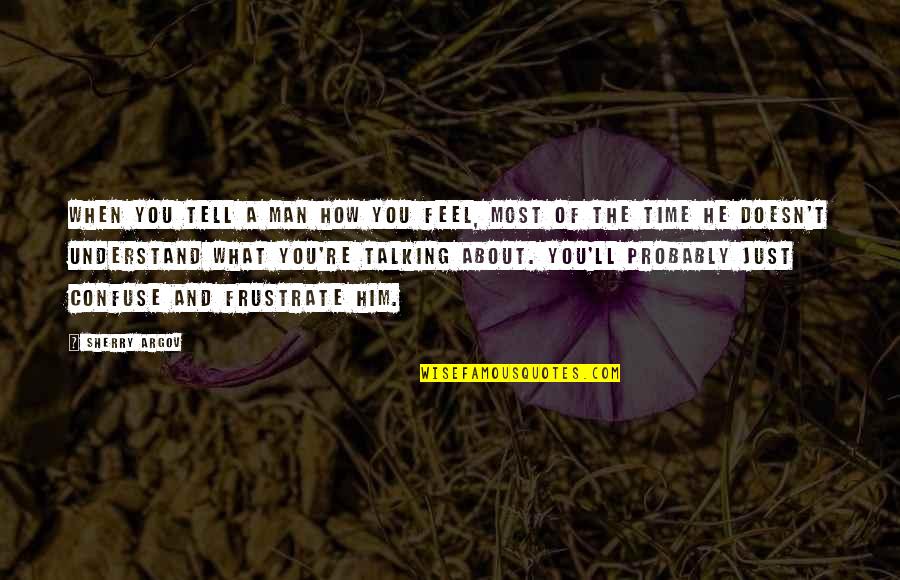 When you tell a man how you feel, most of the time he doesn't understand what you're talking about. You'll probably just confuse and frustrate him.
—
Sherry Argov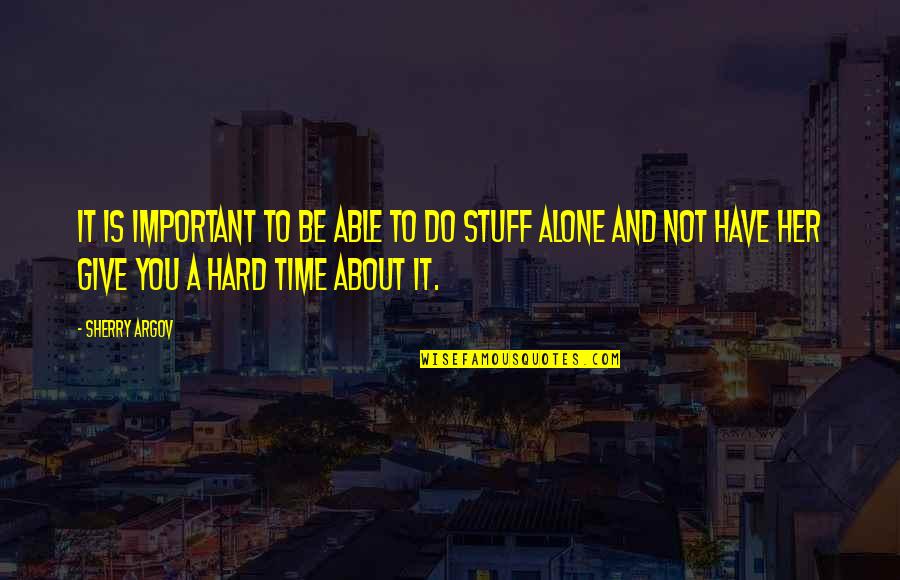 It is important to be able to do stuff alone and not have her give you a hard time about it.
—
Sherry Argov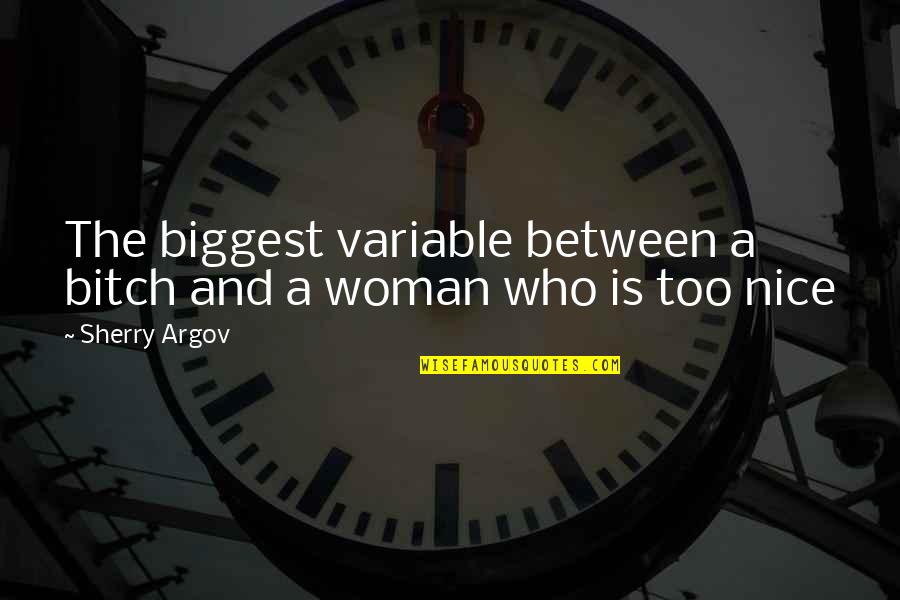 The biggest variable between a bitch and a woman who is too nice
—
Sherry Argov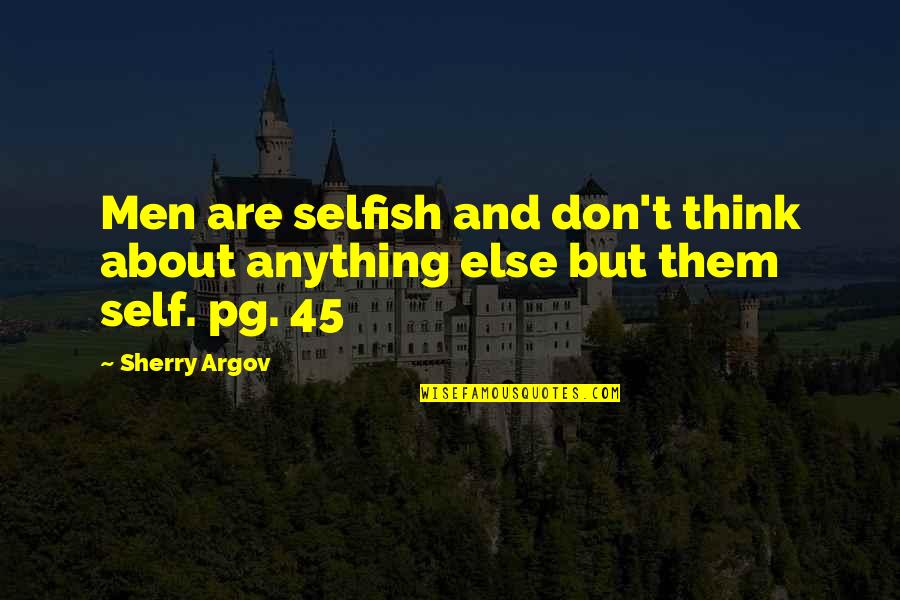 Men are selfish and don't think about anything else but them self. pg. 45
—
Sherry Argov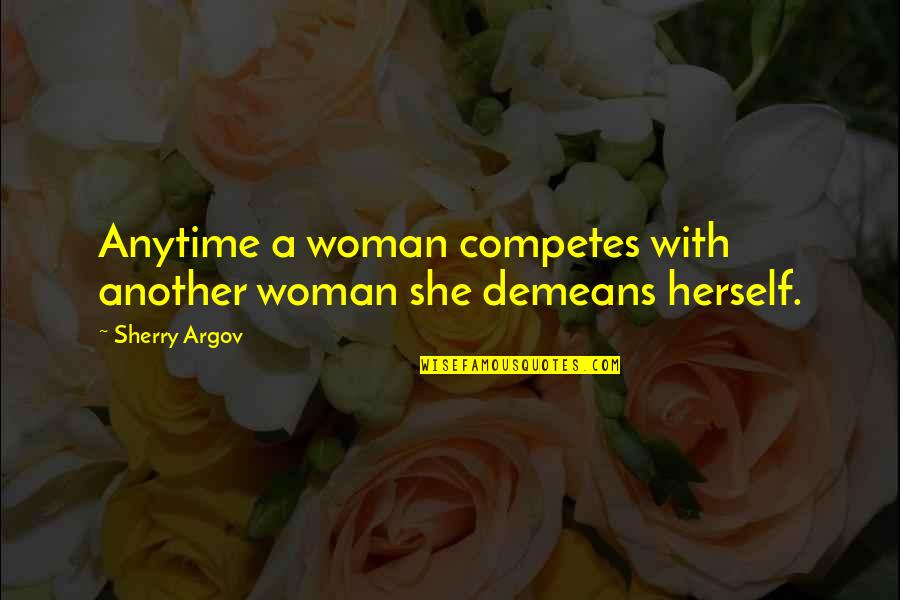 Anytime a woman competes with another woman she demeans herself.
—
Sherry Argov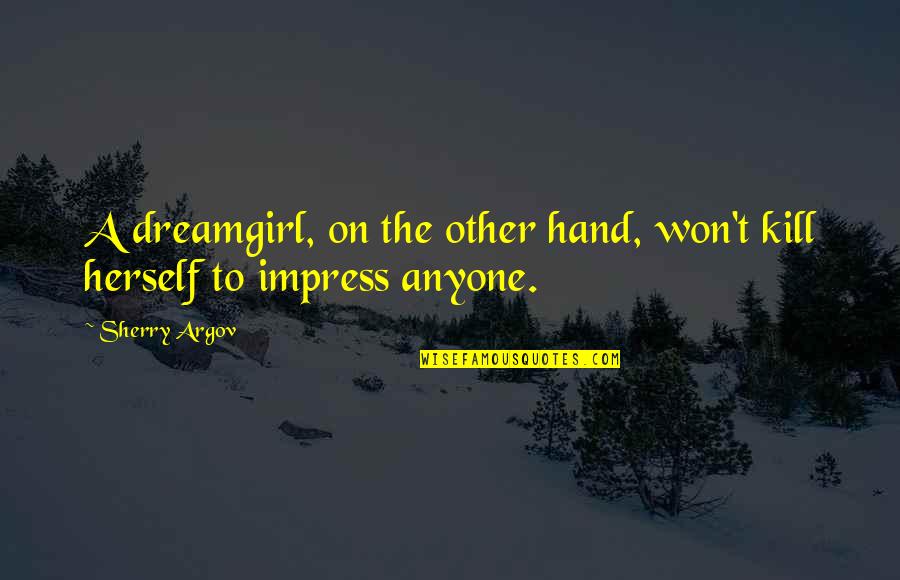 A dreamgirl, on the other hand, won't kill herself to impress anyone. —
Sherry Argov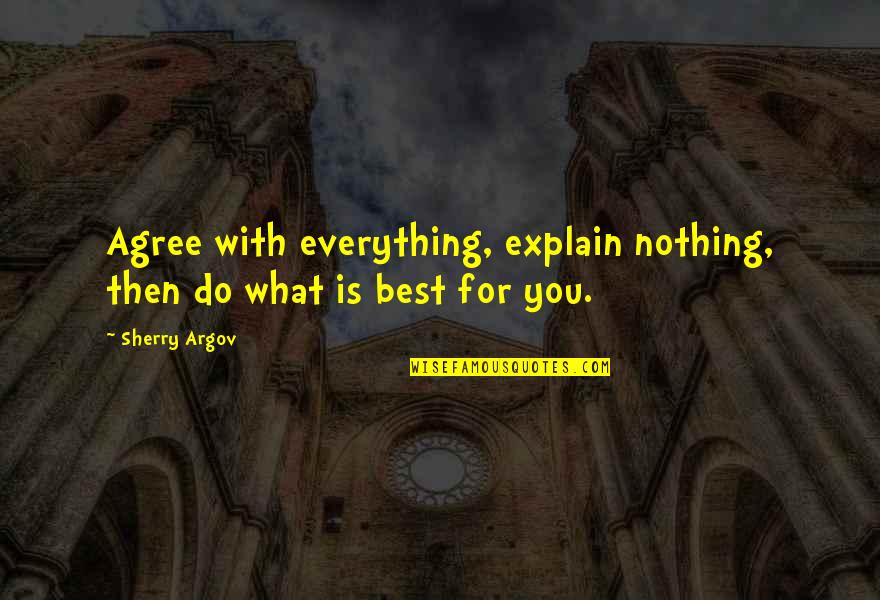 Agree with everything, explain nothing, then do what is best for you. —
Sherry Argov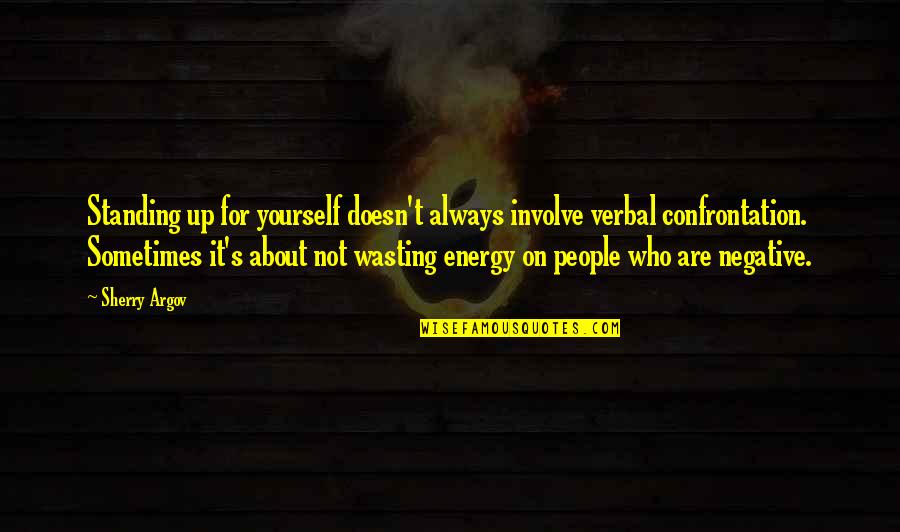 Standing up for yourself doesn't always involve verbal confrontation. Sometimes it's about not wasting energy on people who are negative. —
Sherry Argov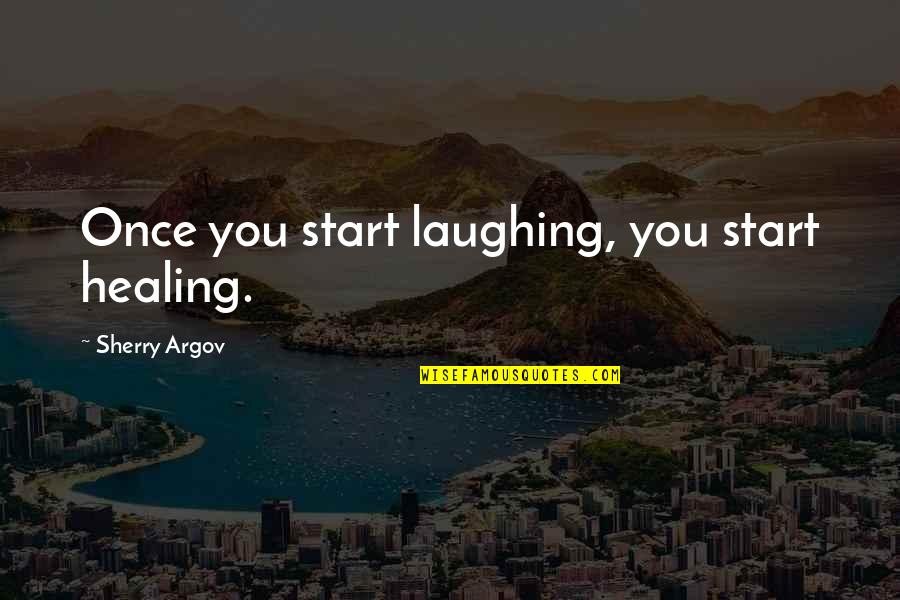 Once you start laughing, you start healing. —
Sherry Argov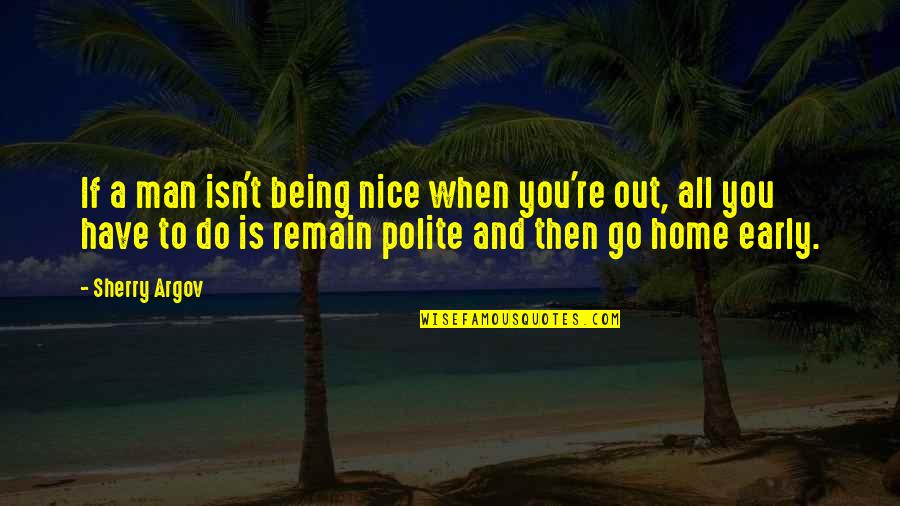 If a man isn't being nice when you're out, all you have to do is remain polite and then go home early. —
Sherry Argov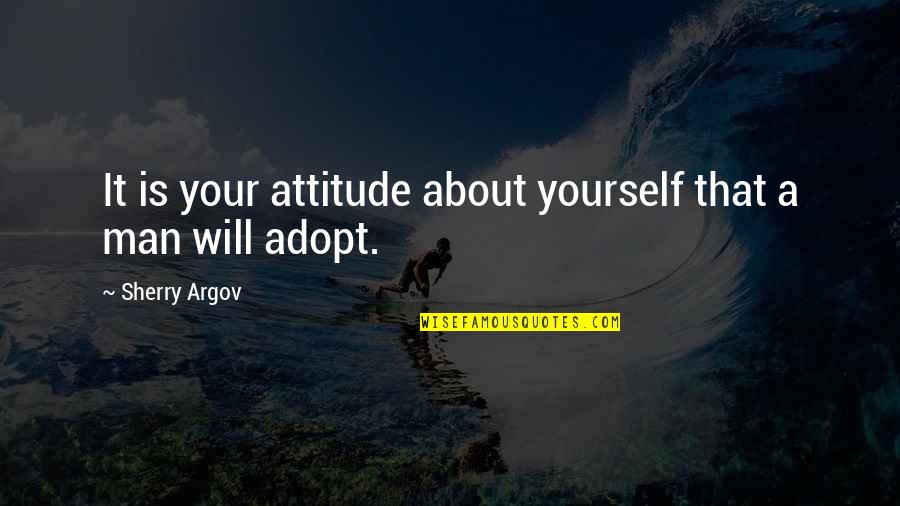 It is your attitude about yourself that a man will adopt. —
Sherry Argov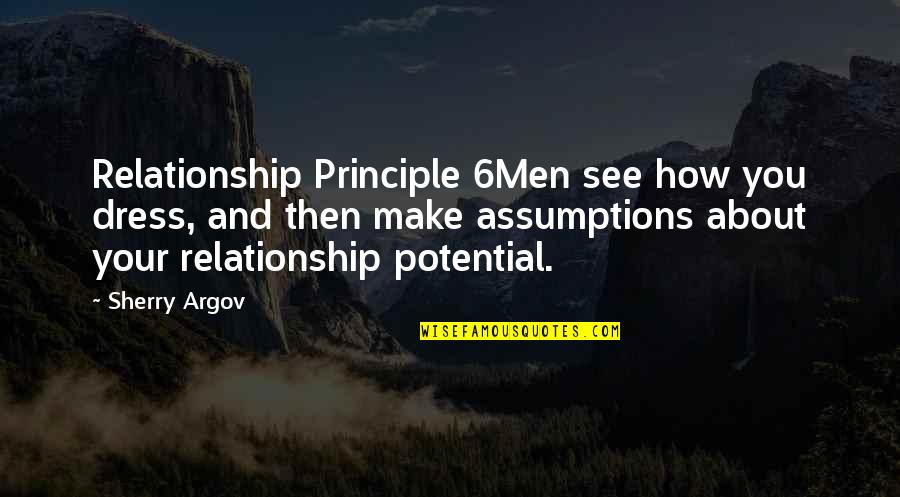 Relationship Principle 6
Men see how you dress, and then make assumptions about your relationship potential. —
Sherry Argov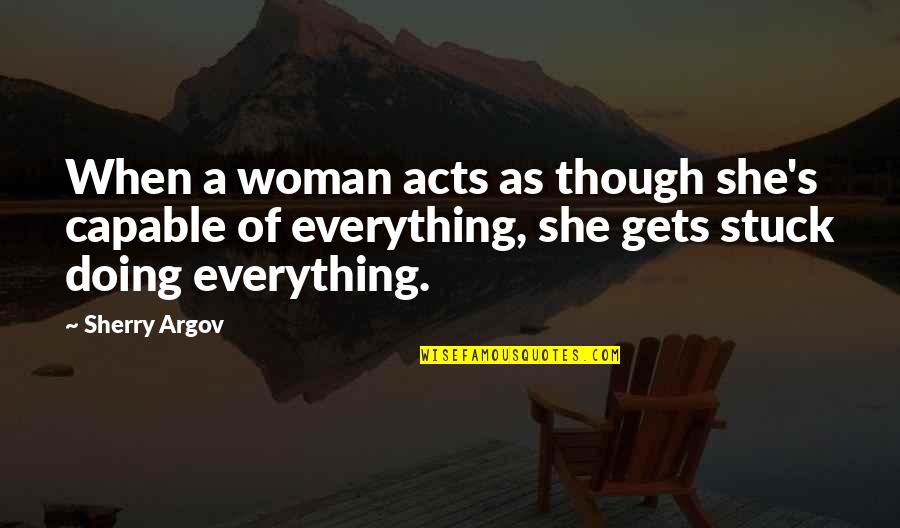 When a woman acts as though she's capable of everything, she gets stuck doing everything. —
Sherry Argov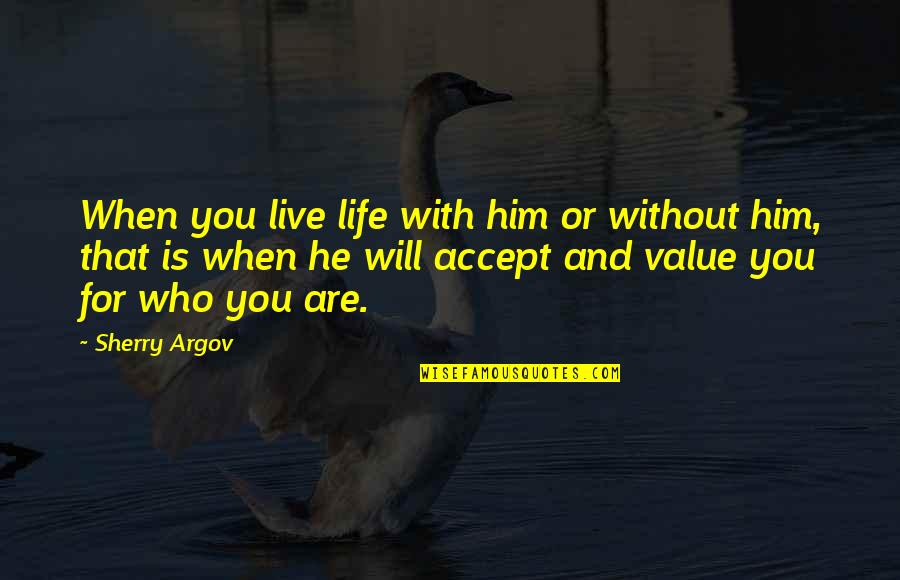 When you live life with him or without him, that is when he will accept and value you for who you are. —
Sherry Argov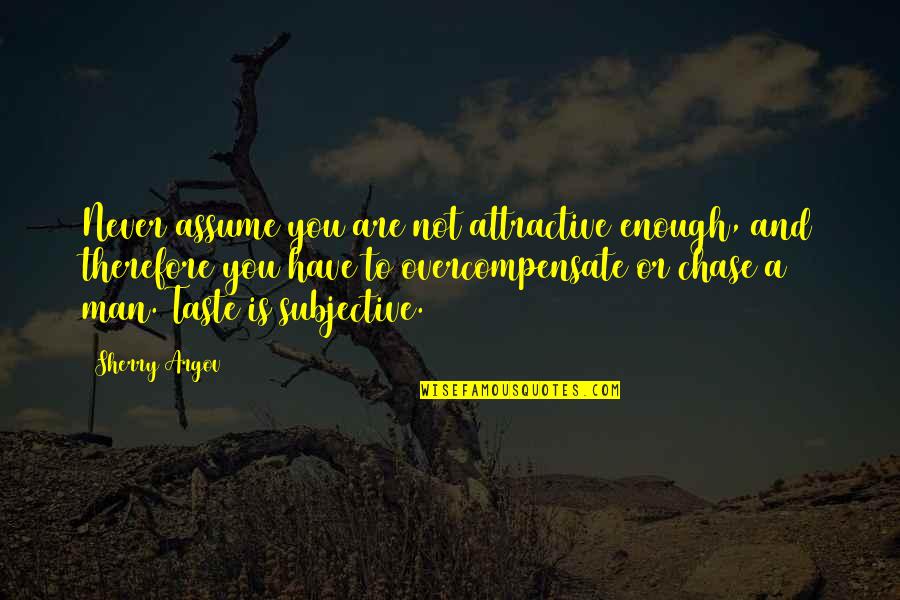 Never assume you are not attractive enough, and therefore you have to overcompensate or chase a man. Taste is subjective. —
Sherry Argov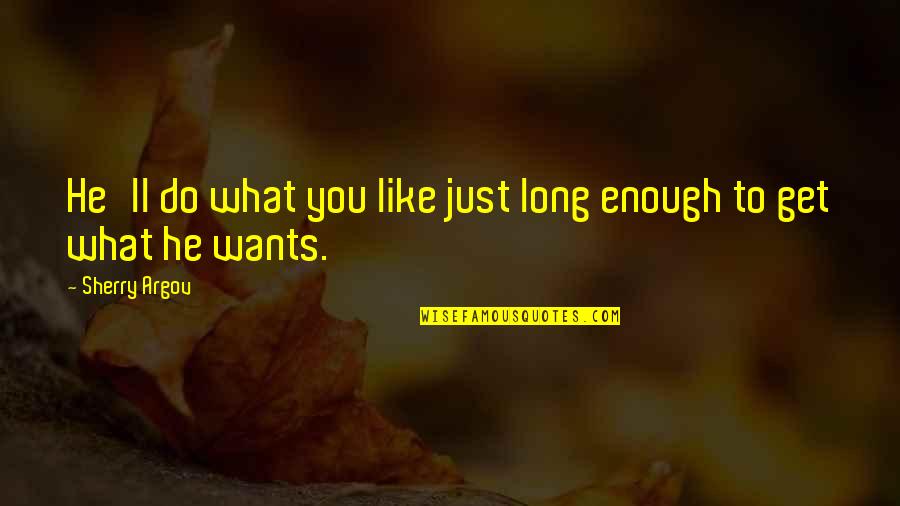 He'll do what you like just long enough to get what he wants. —
Sherry Argov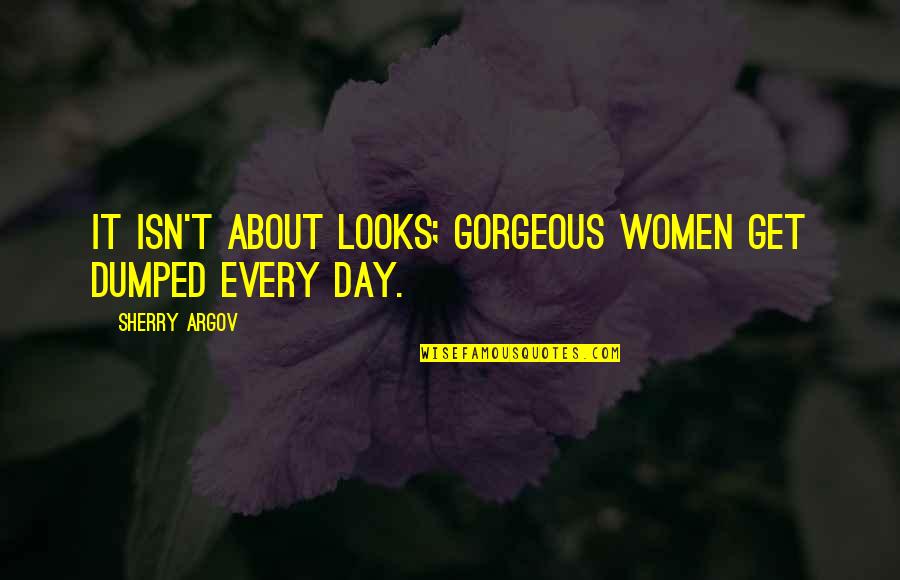 It isn't about looks; gorgeous women get dumped every day. —
Sherry Argov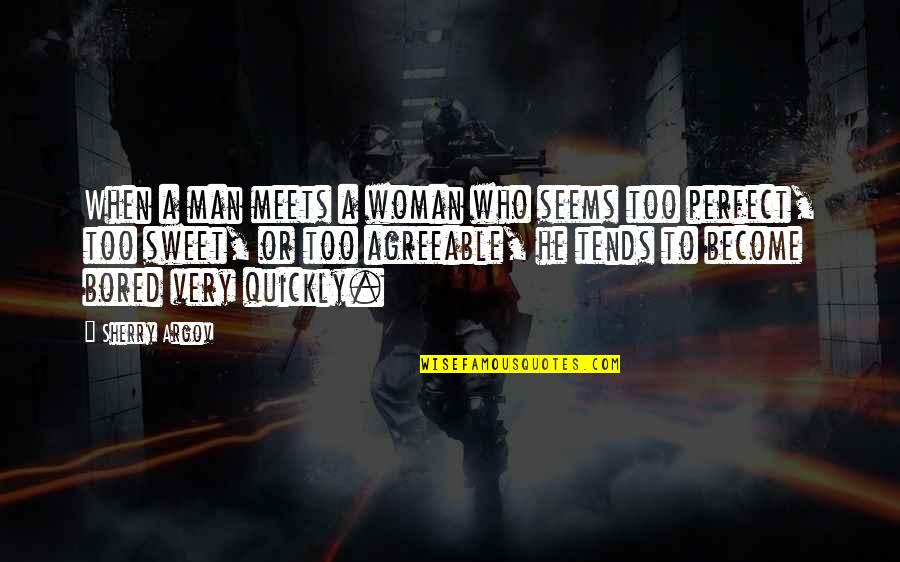 When a man meets a woman who seems too perfect, too sweet, or too agreeable, he tends to become bored very quickly. —
Sherry Argov
He perceives an emotional woman as more of a pushover. —
Sherry Argov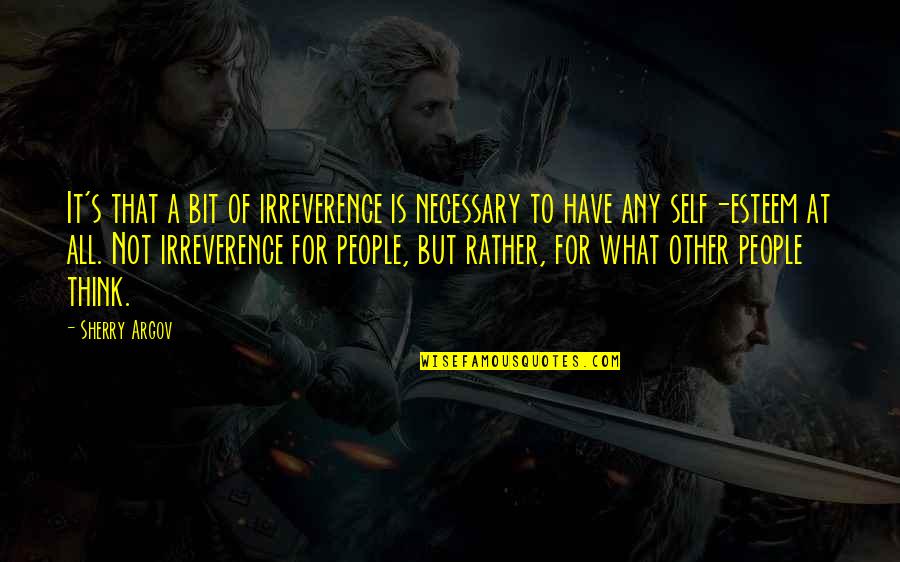 It's that a bit of irreverence is necessary to have any self-esteem at all. Not irreverence for people, but rather, for what other people think. —
Sherry Argov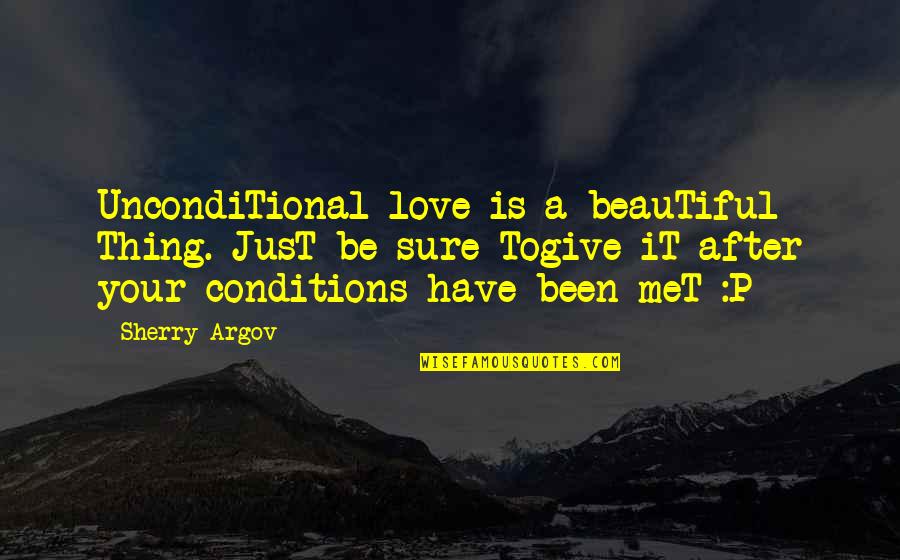 UncondiTional love is a beauTiful Thing. JusT be sure To
give iT after your conditions have been meT :P —
Sherry Argov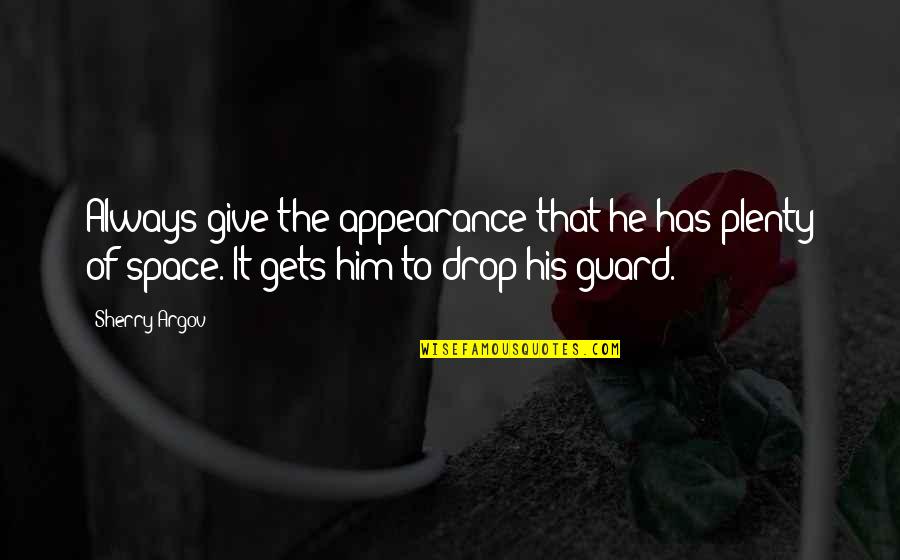 Always give the appearance that he has plenty of space. It gets him to drop his guard. —
Sherry Argov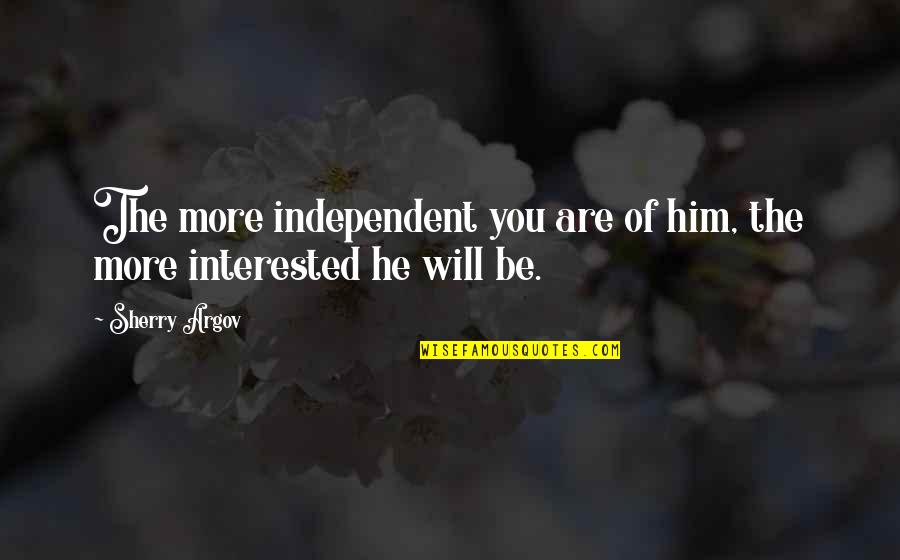 The more independent you are of him, the more interested he will be. —
Sherry Argov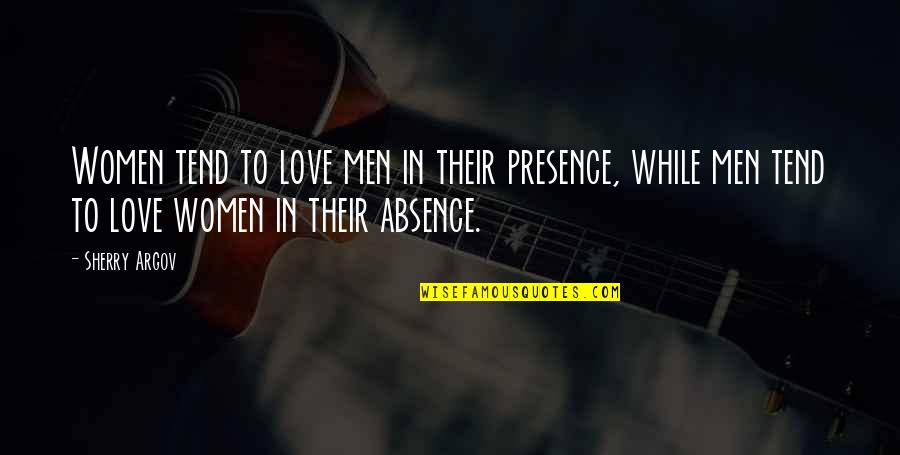 Women tend to love men in their presence, while men tend to love women in their absence. —
Sherry Argov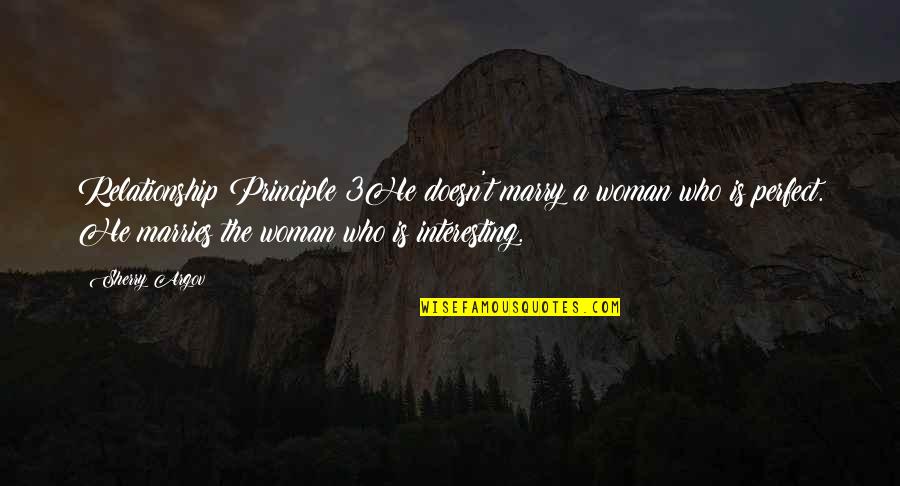 Relationship Principle 3
He doesn't marry a woman who is perfect. He marries the woman who is interesting. —
Sherry Argov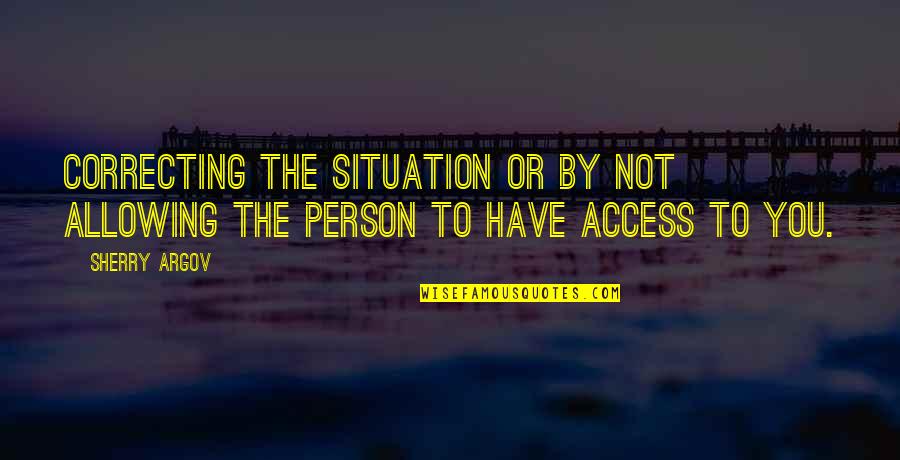 Correcting the situation or by not allowing the person to have access to you. —
Sherry Argov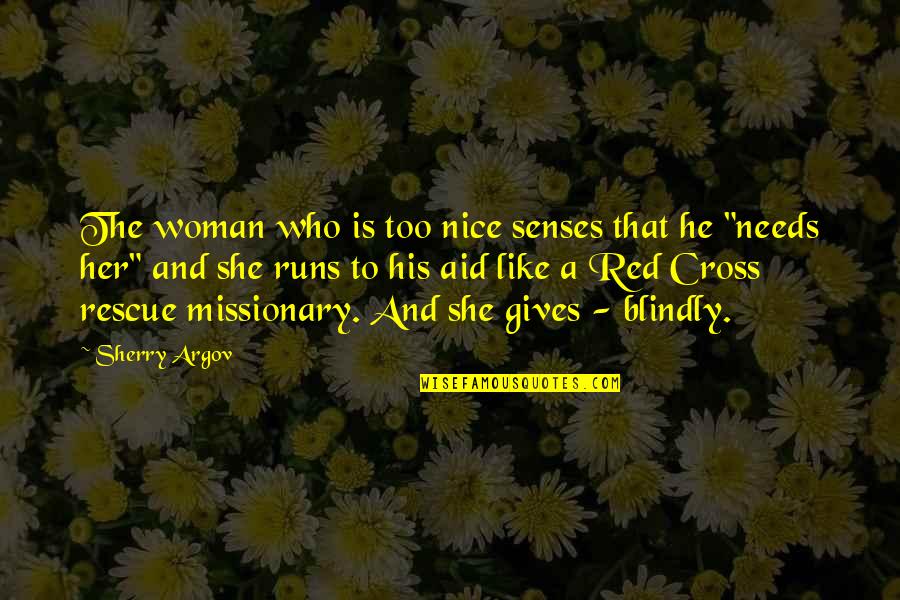 The woman who is too nice senses that he "needs her" and she runs to his aid like a Red Cross rescue missionary. And she gives - blindly. —
Sherry Argov