Nature Lover Quotes
Collection of top 24 famous quotes about Nature Lover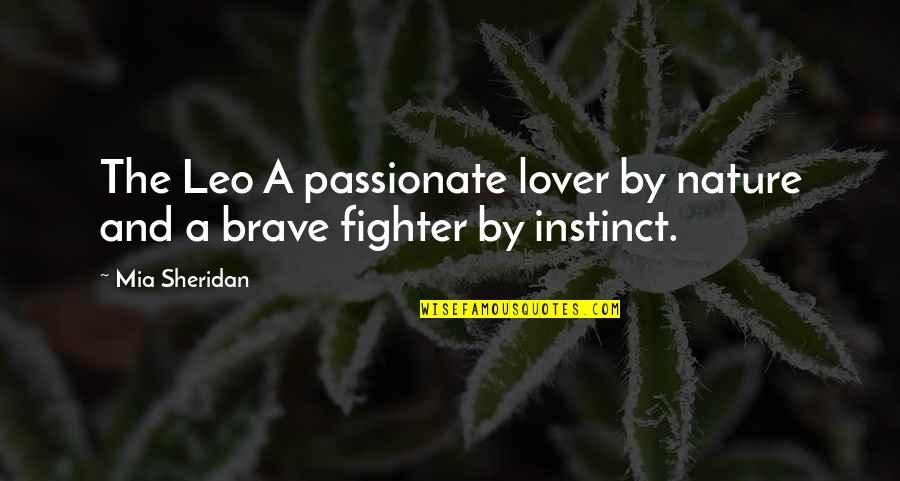 The Leo A passionate lover by nature and a brave fighter by instinct.
—
Mia Sheridan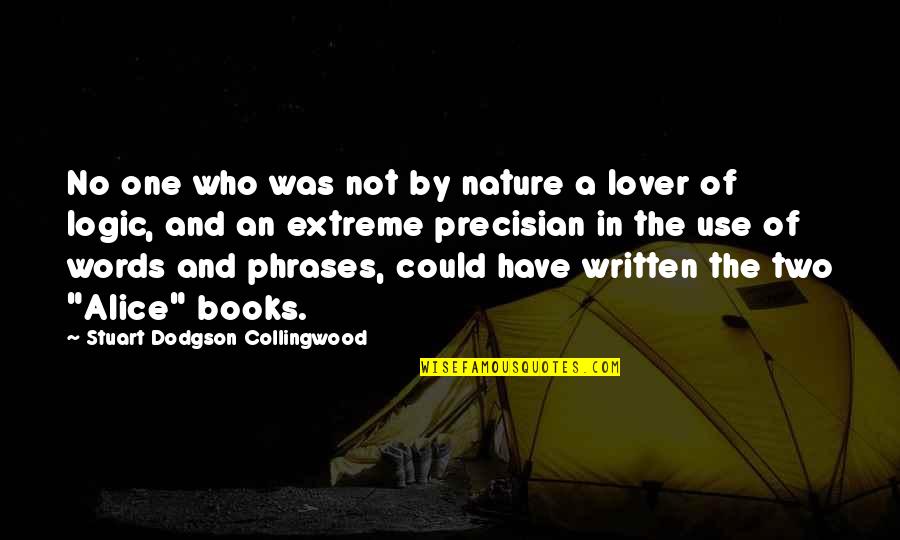 No one who was not by nature a lover of logic, and an extreme precisian in the use of words and phrases, could have written the two "Alice" books.
—
Stuart Dodgson Collingwood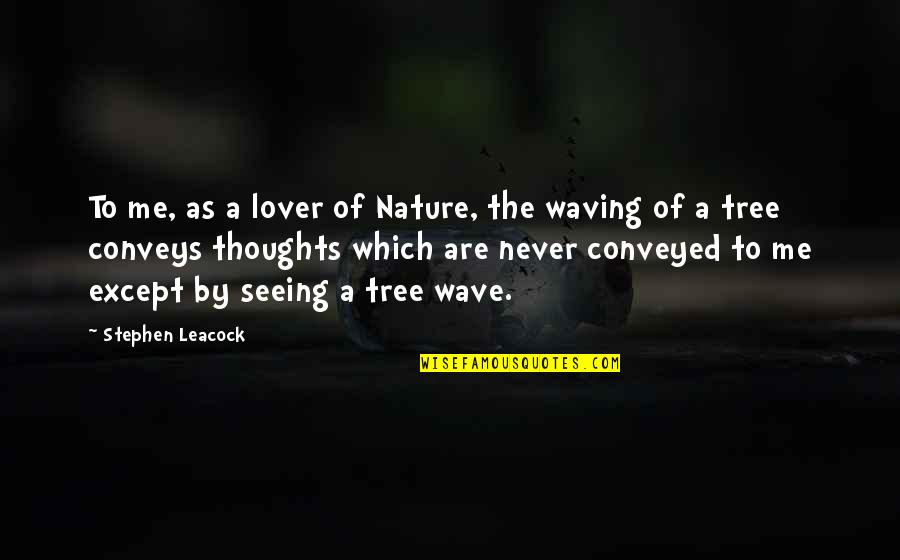 To me, as a lover of Nature, the waving of a tree conveys thoughts which are never conveyed to me except by seeing a tree wave.
—
Stephen Leacock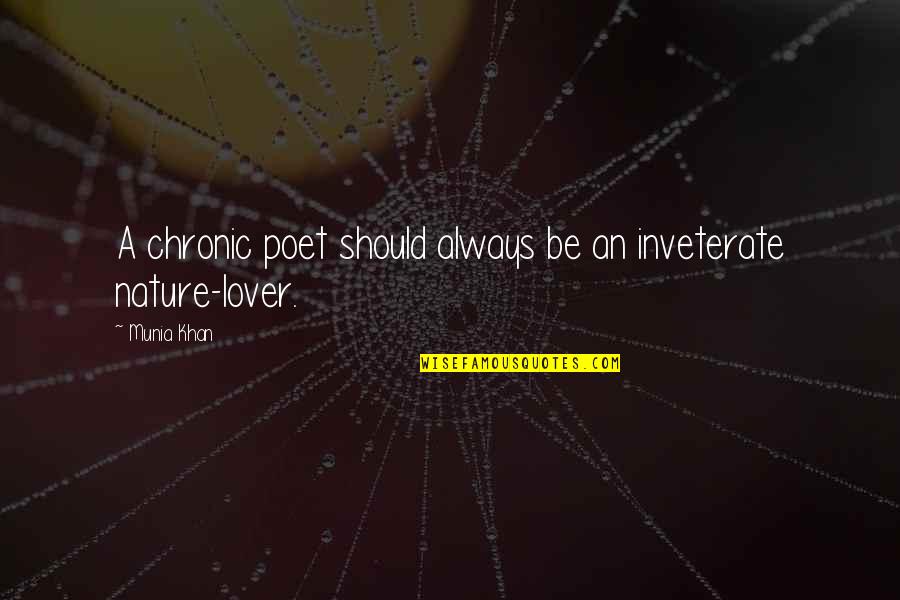 A chronic poet should always be an inveterate nature-lover.
—
Munia Khan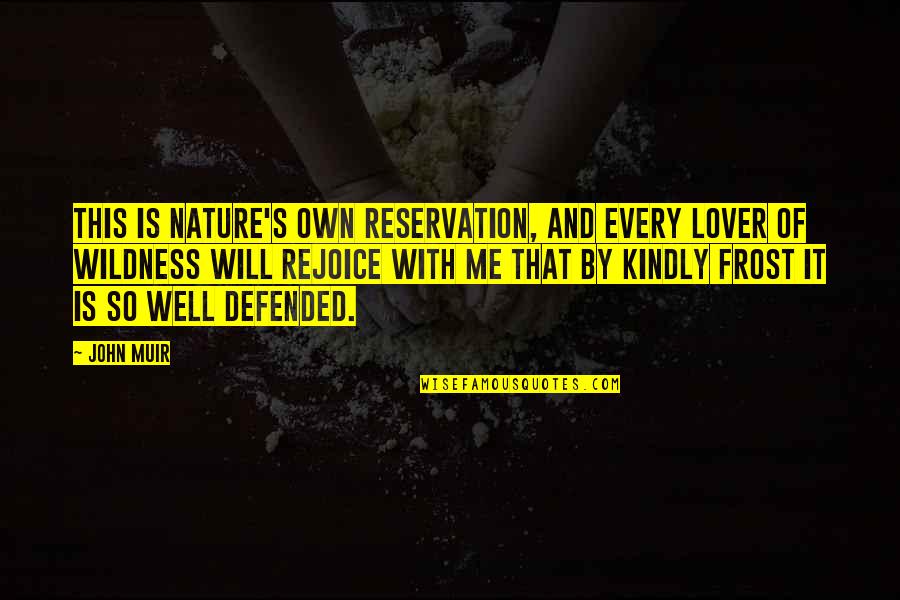 This is Nature's own reservation, and every lover of wildness will rejoice with me that by kindly frost it is so well defended.
—
John Muir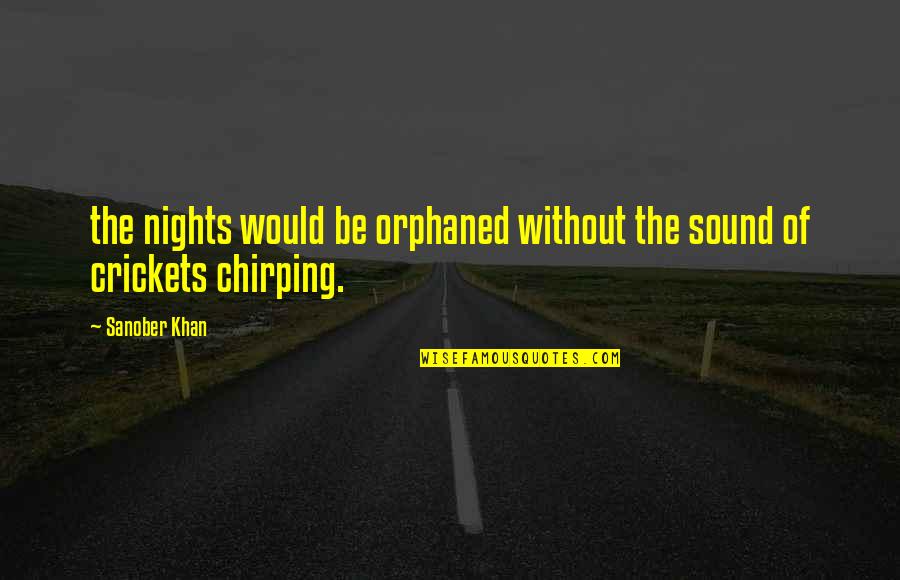 the nights would be orphaned
without the sound of crickets chirping. —
Sanober Khan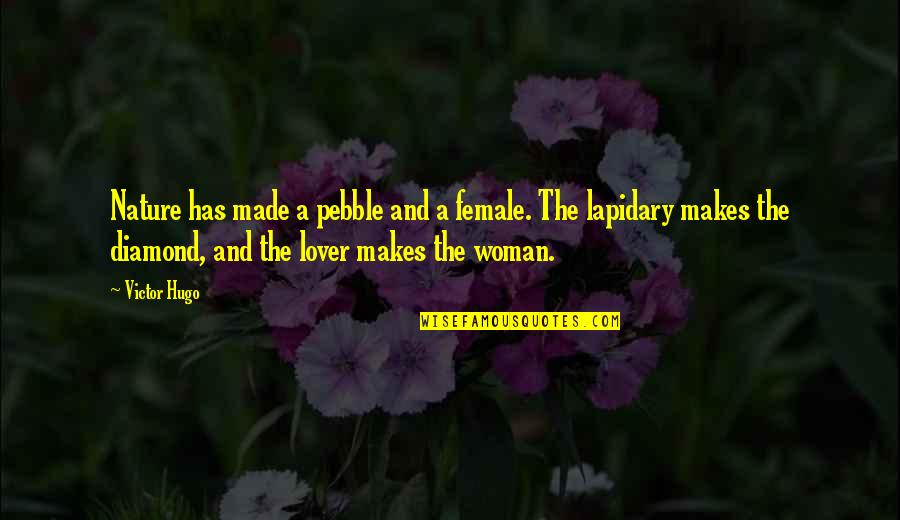 Nature has made a pebble and a female. The lapidary makes the diamond, and the lover makes the woman. —
Victor Hugo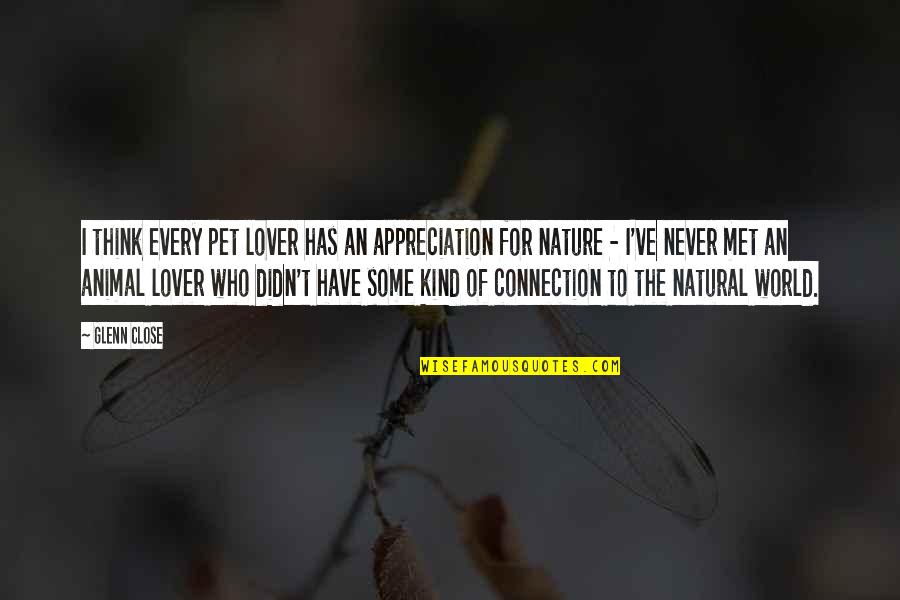 I think every pet lover has an appreciation for nature - I've never met an animal lover who didn't have some kind of connection to the natural world. —
Glenn Close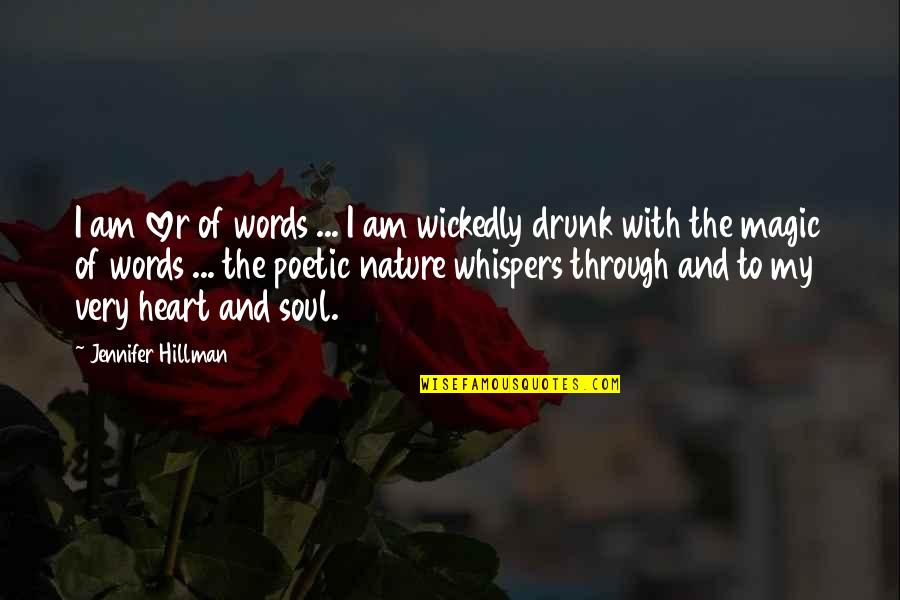 I am lover of words ... I am wickedly drunk with the magic of words ... the poetic nature whispers through and to my very heart and soul. —
Jennifer Hillman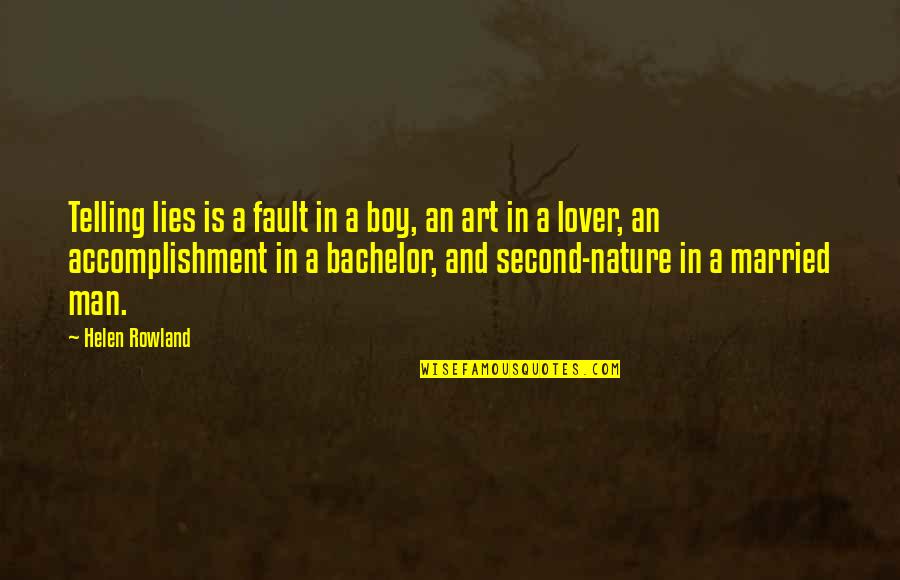 Telling lies is a fault in a boy, an art in a lover, an accomplishment in a bachelor, and second-nature in a married man. —
Helen Rowland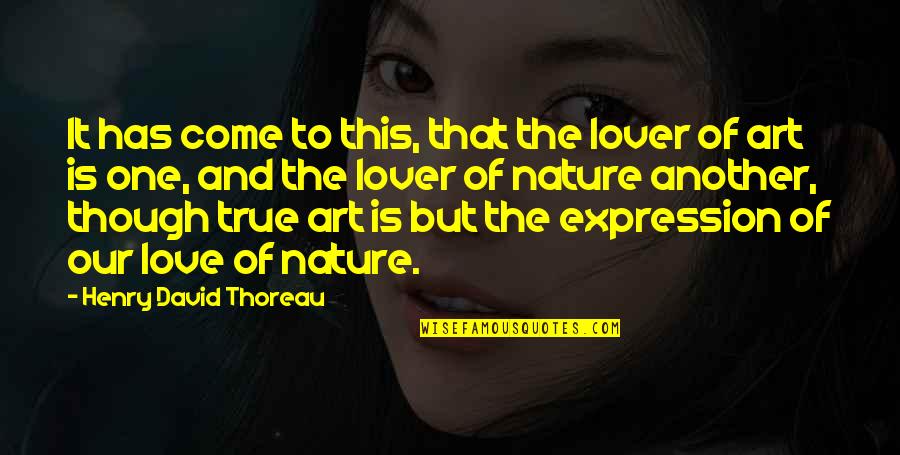 It has come to this, that the lover of art is one, and the lover of nature another, though true art is but the expression of our love of nature. —
Henry David Thoreau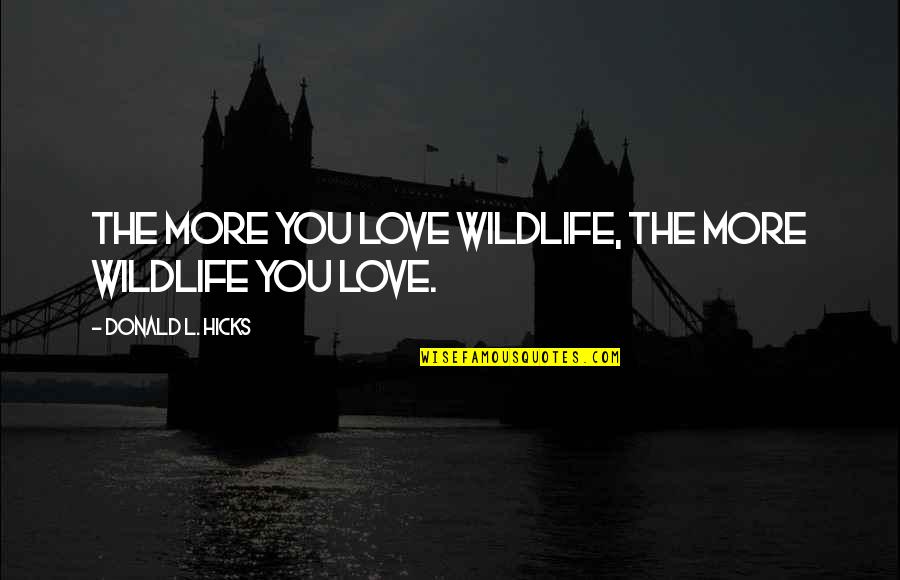 The more you love wildlife, the more wildlife you love. —
Donald L. Hicks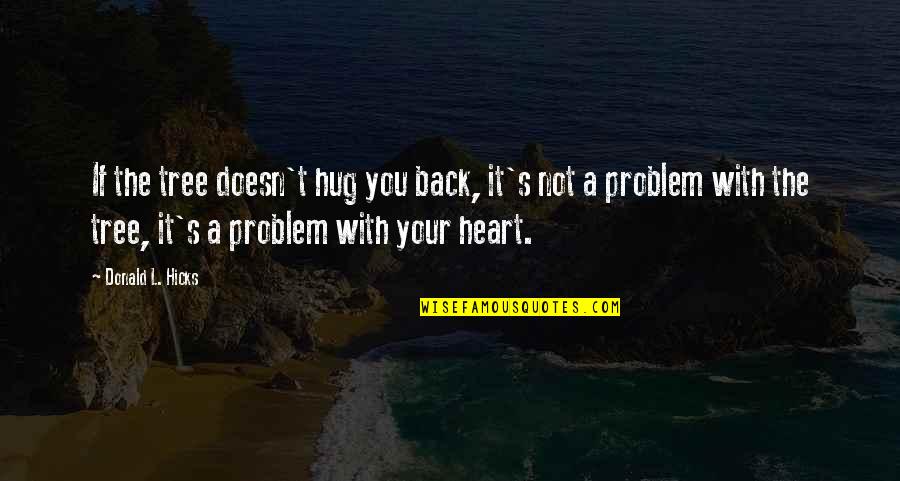 If the tree doesn't hug you back, it's not a problem with the tree, it's a problem with your heart. —
Donald L. Hicks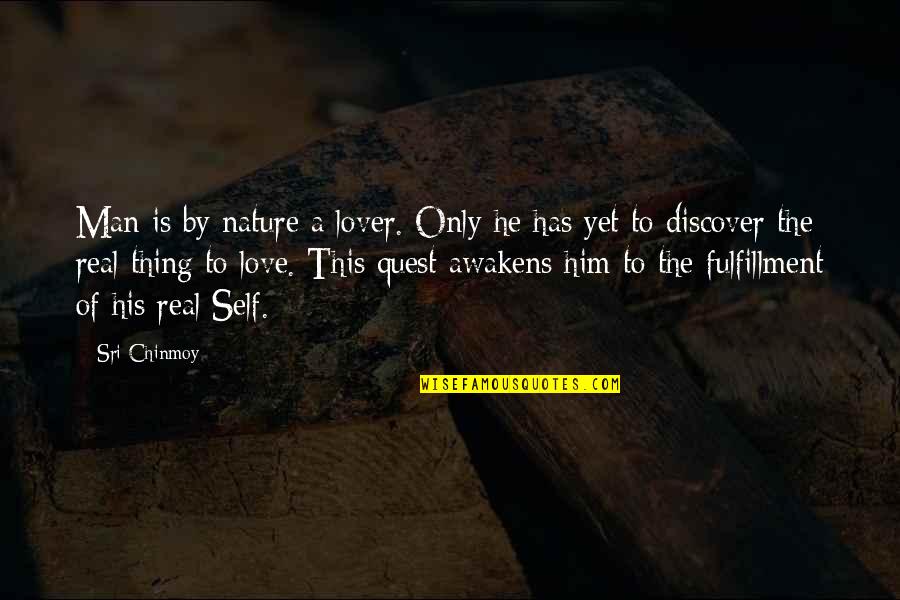 Man is by nature a lover. Only he has yet to discover the real thing to love. This quest awakens him to the fulfillment of his real Self. —
Sri Chinmoy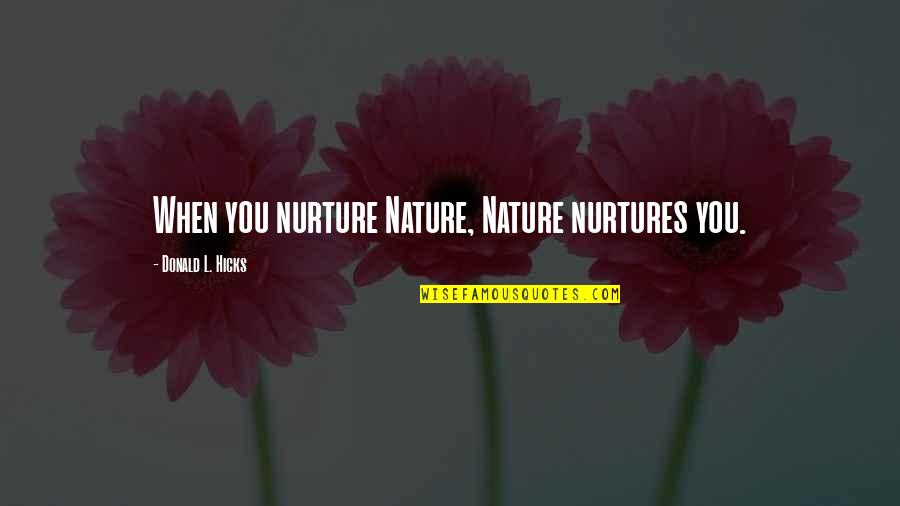 When you nurture Nature, Nature nurtures you. —
Donald L. Hicks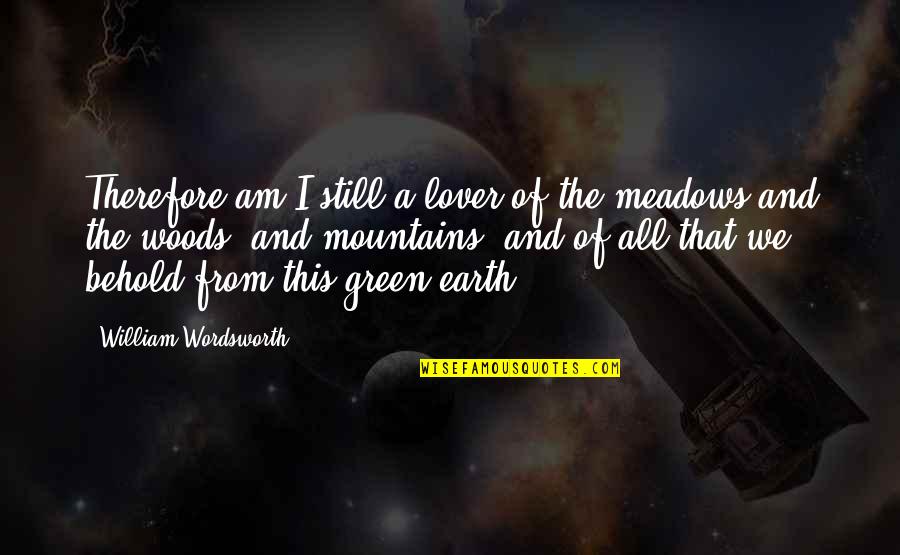 Therefore am I still a lover of the meadows and the woods, and mountains; and of all that we behold from this green earth. —
William Wordsworth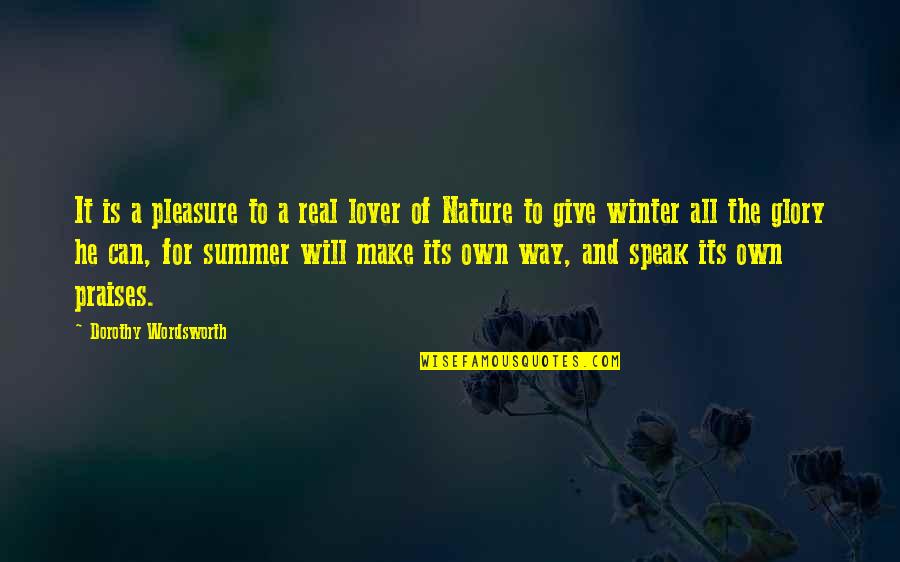 It is a pleasure to a real lover of Nature to give winter all the glory he can, for summer will make its own way, and speak its own praises. —
Dorothy Wordsworth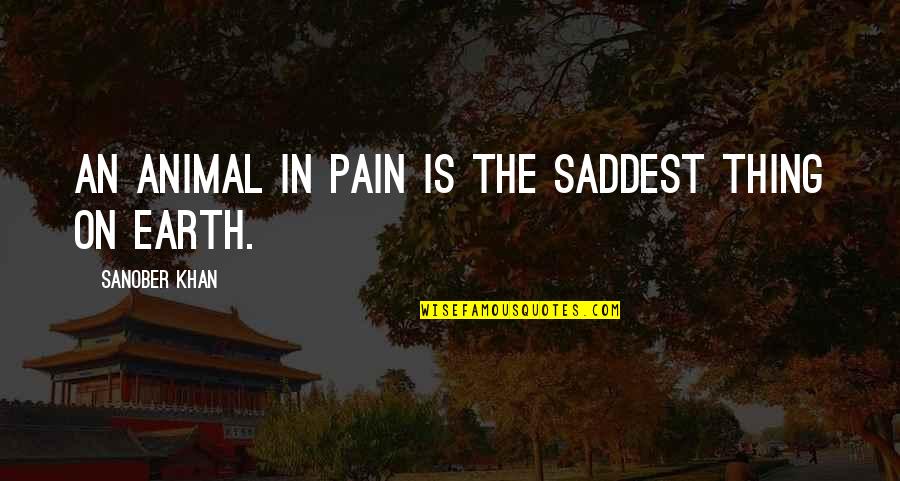 An animal in pain is the saddest thing on Earth. —
Sanober Khan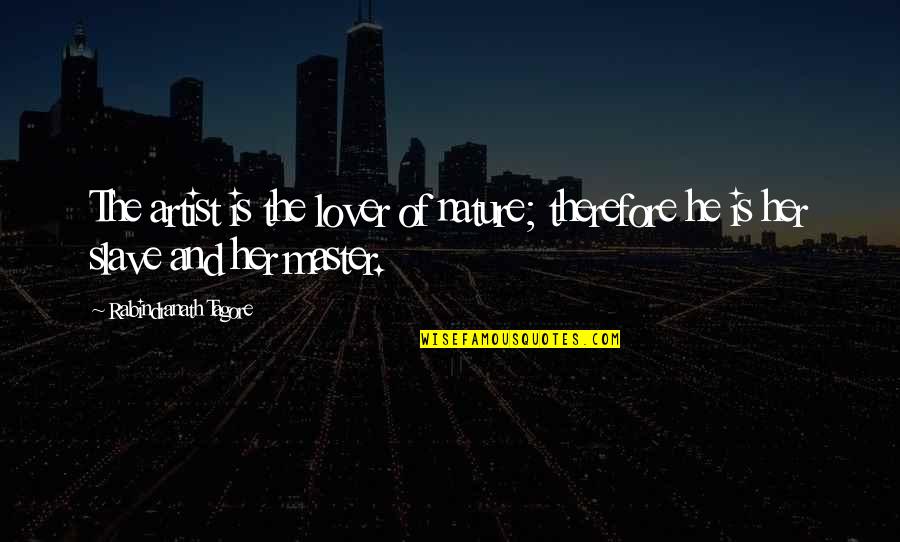 The artist is the lover of nature; therefore he is her slave and her master. —
Rabindranath Tagore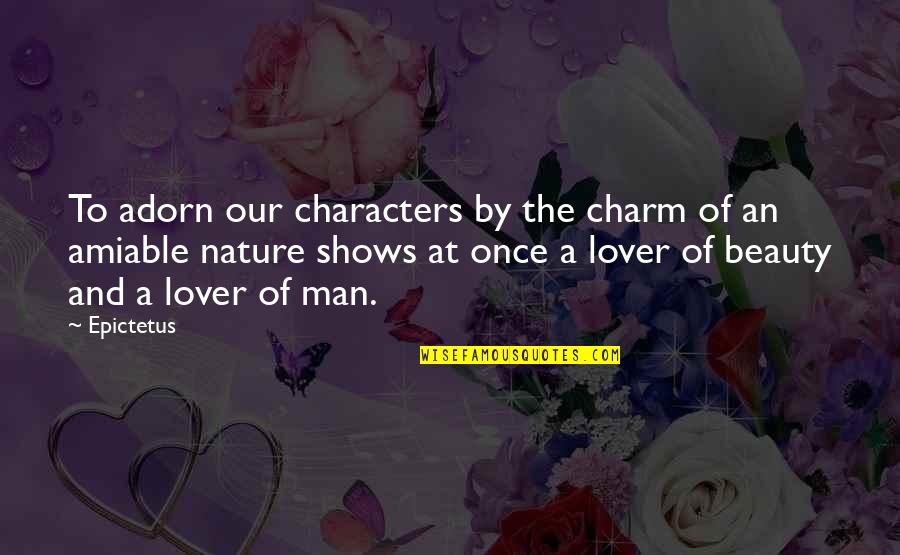 To adorn our characters by the charm of an amiable nature shows at once a lover of beauty and a lover of man. —
Epictetus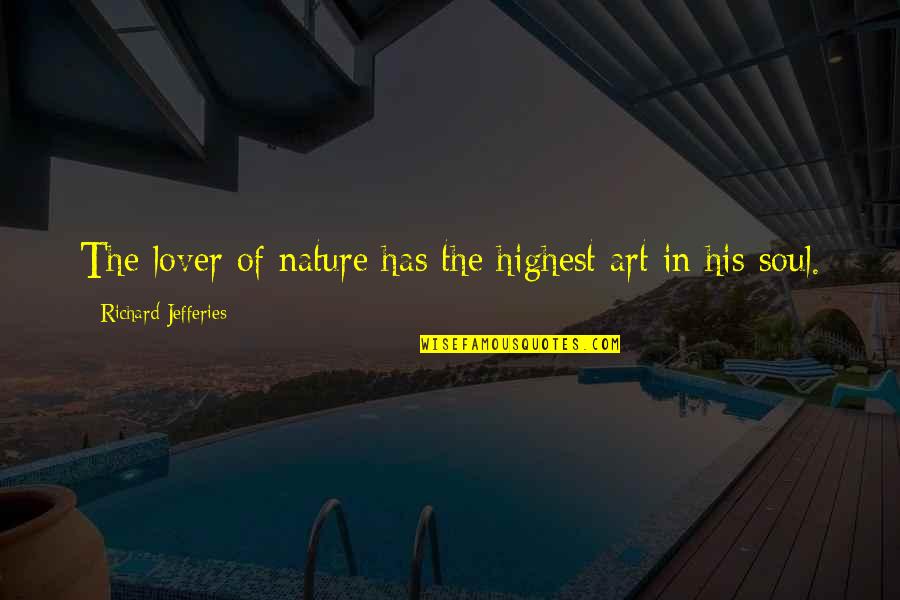 The lover of nature has the highest art in his soul. —
Richard Jefferies