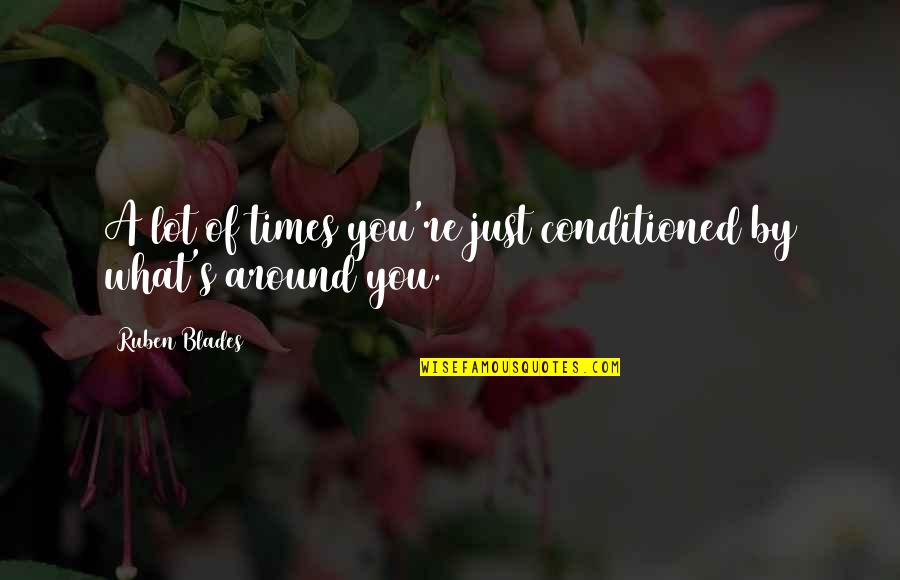 A lot of times you're just conditioned by what's around you.
—
Ruben Blades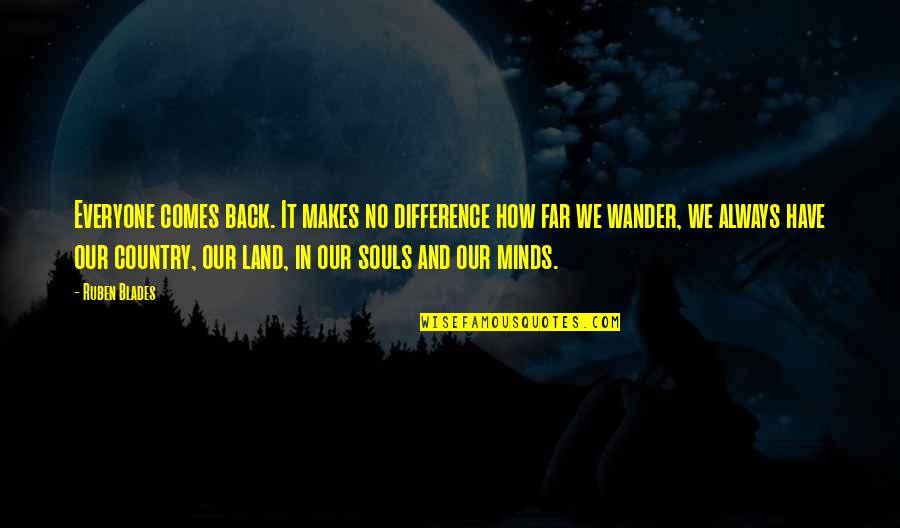 Everyone comes back. It makes no difference how far we wander, we always have our country, our land, in our souls and our minds.
—
Ruben Blades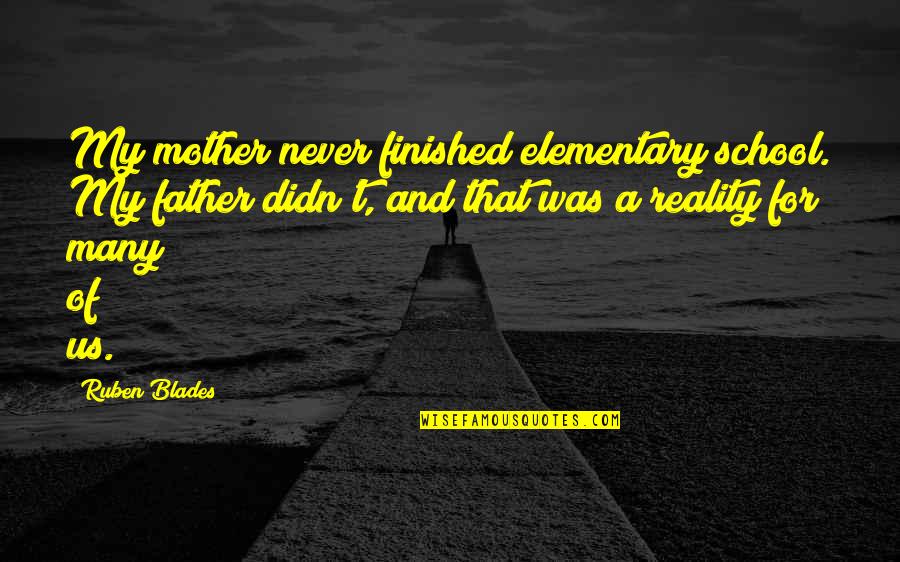 My mother never finished elementary school. My father didn't, and that was a reality for many of us.
—
Ruben Blades
There was a lot of stuff happening in Havana that was being heard and appreciated by New Orleans musicians because of this situation. And vice versa.
—
Ruben Blades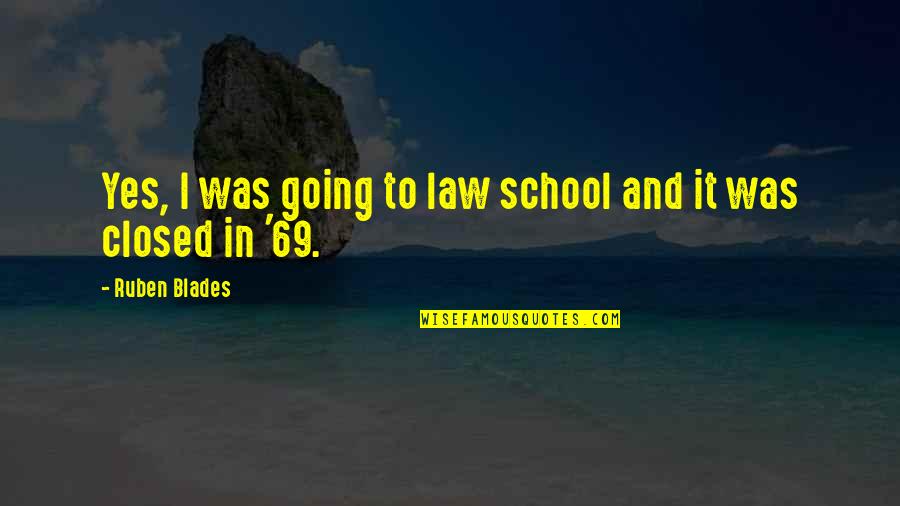 Yes, I was going to law school and it was closed in '69. —
Ruben Blades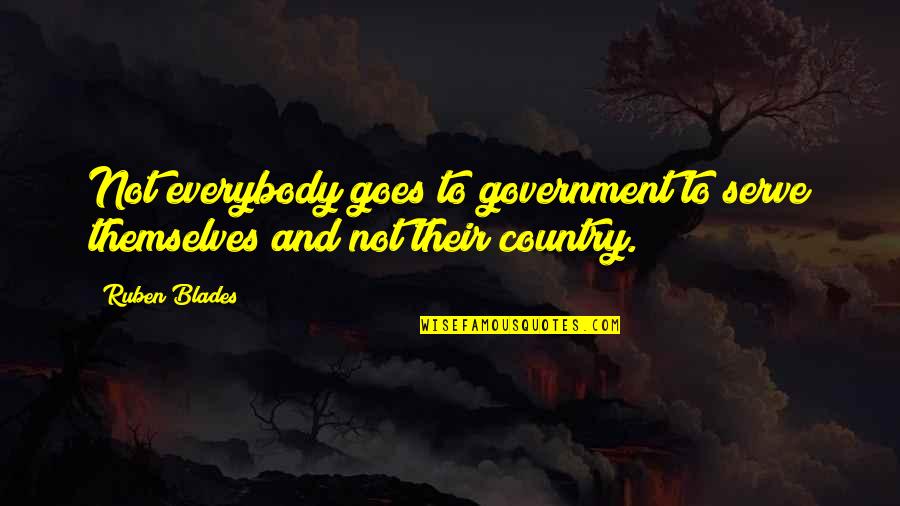 Not everybody goes to government to serve themselves and not their country. —
Ruben Blades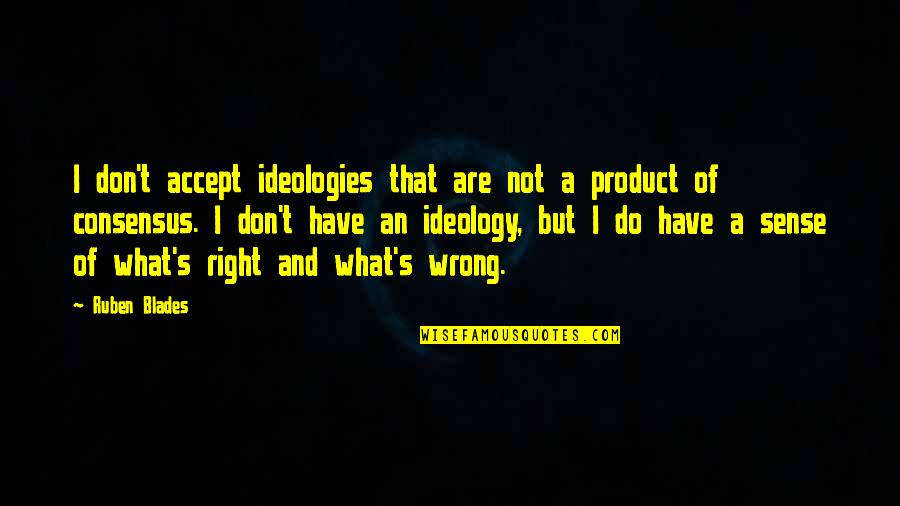 I don't accept ideologies that are not a product of consensus. I don't have an ideology, but I do have a sense of what's right and what's wrong. —
Ruben Blades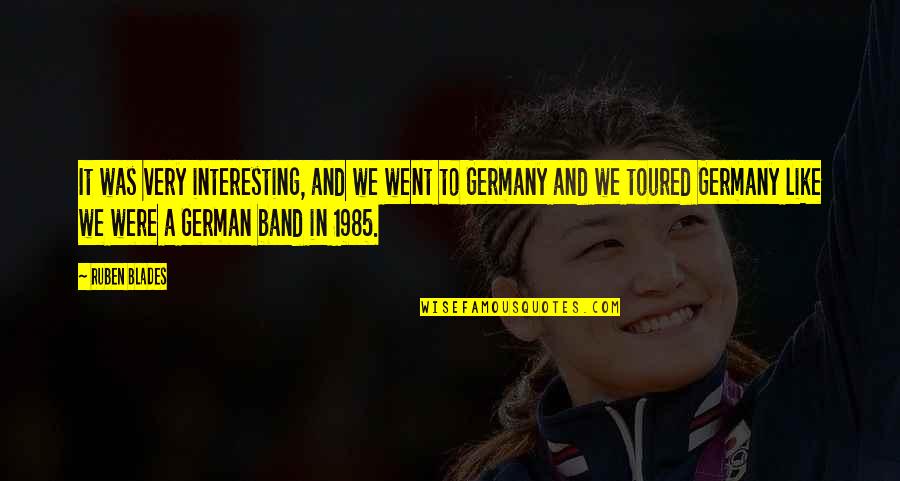 It was very interesting, and we went to Germany and we toured Germany like we were a German band in 1985. —
Ruben Blades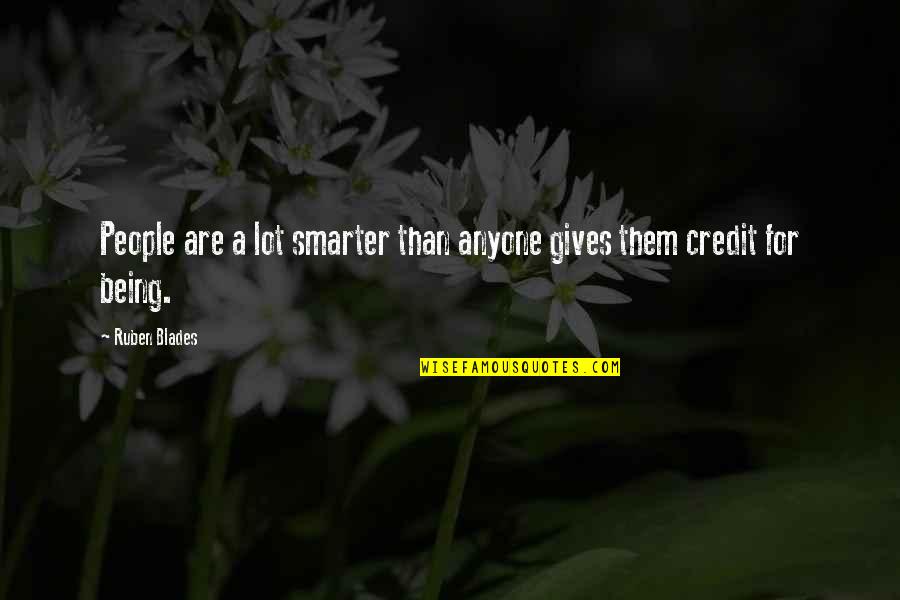 People are a lot smarter than anyone gives them credit for being. —
Ruben Blades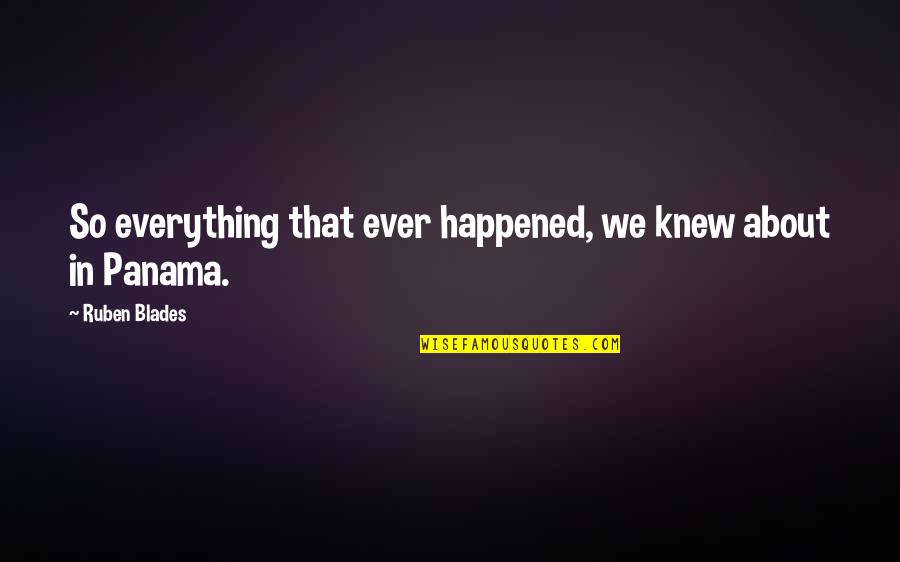 So everything that ever happened, we knew about in Panama. —
Ruben Blades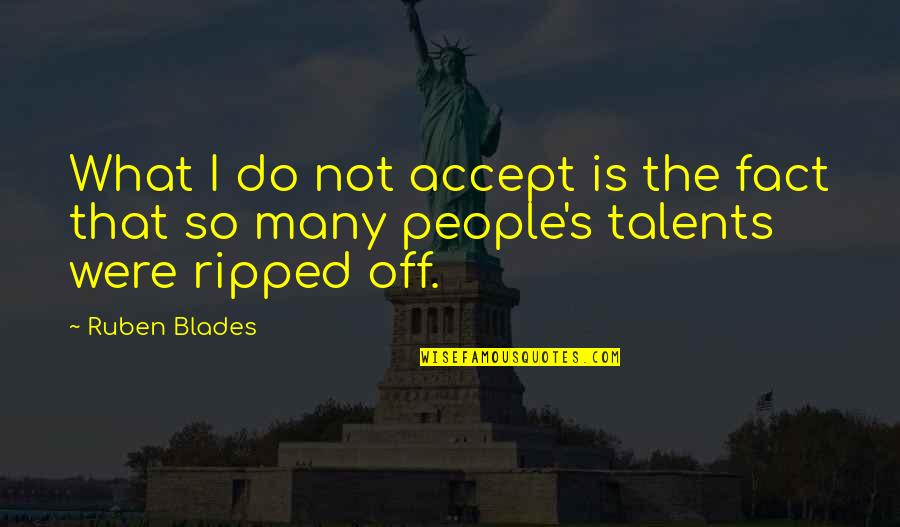 What I do not accept is the fact that so many people's talents were ripped off. —
Ruben Blades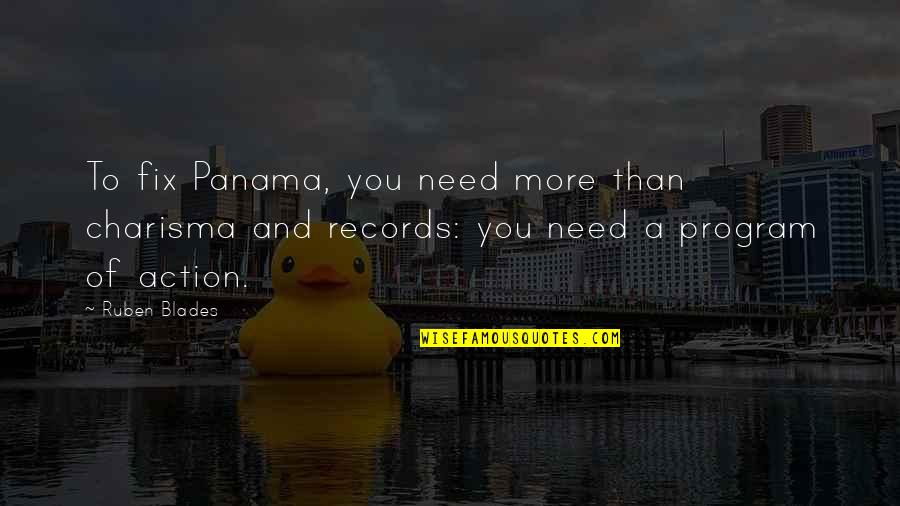 To fix Panama, you need more than charisma and records: you need a program of action. —
Ruben Blades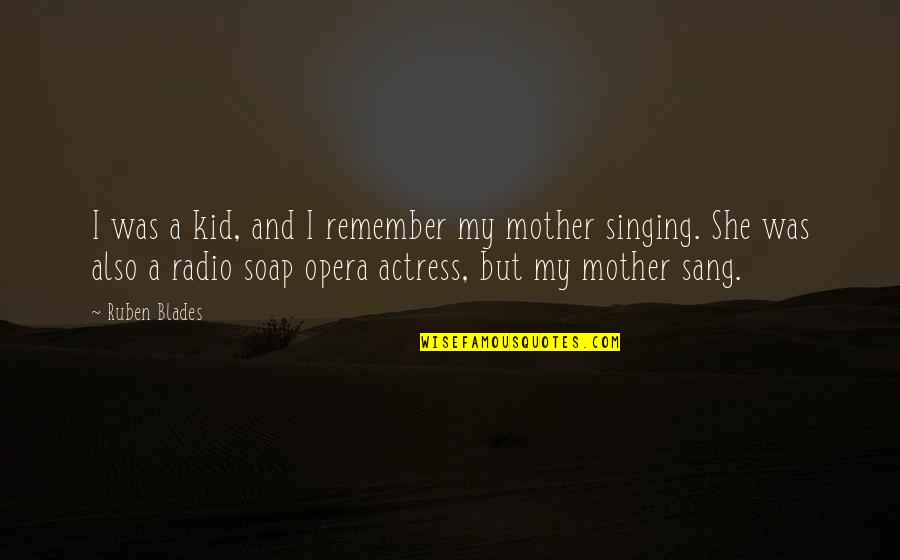 I was a kid, and I remember my mother singing. She was also a radio soap opera actress, but my mother sang. —
Ruben Blades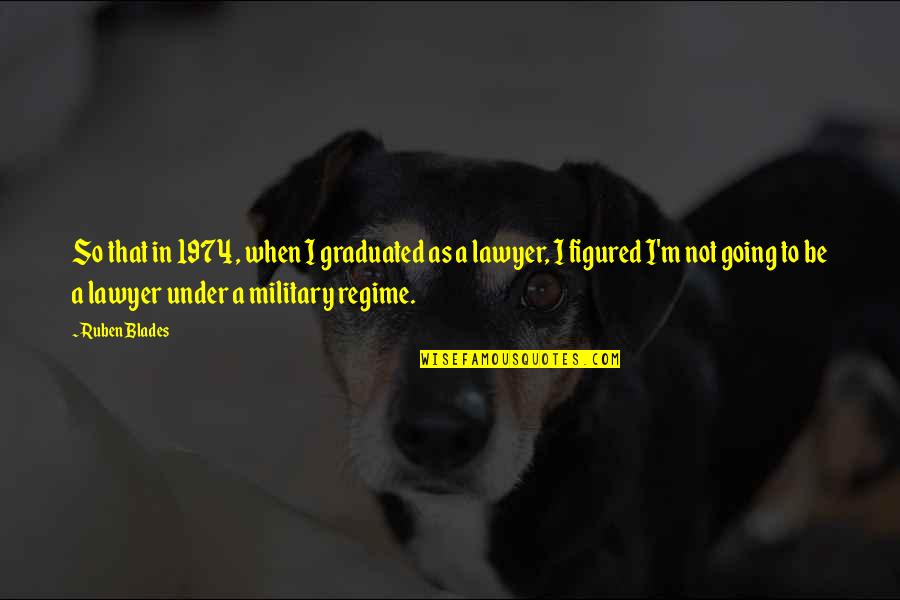 So that in 1974, when I graduated as a lawyer, I figured I'm not going to be a lawyer under a military regime. —
Ruben Blades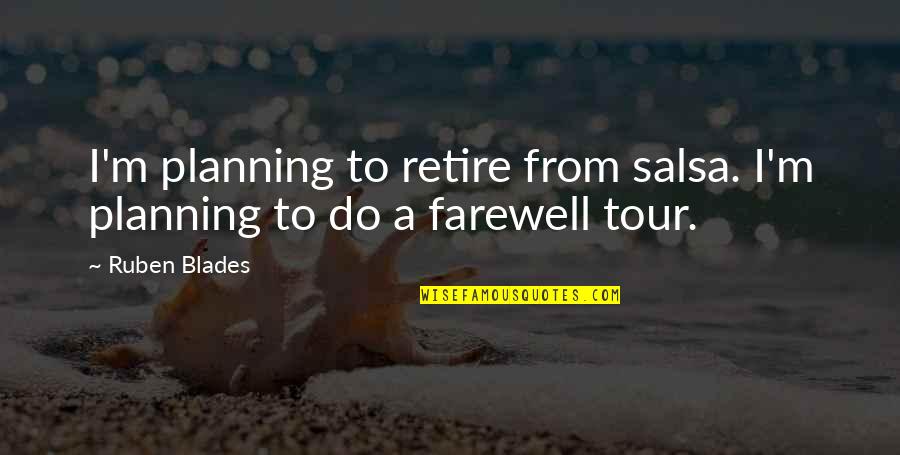 I'm planning to retire from salsa. I'm planning to do a farewell tour. —
Ruben Blades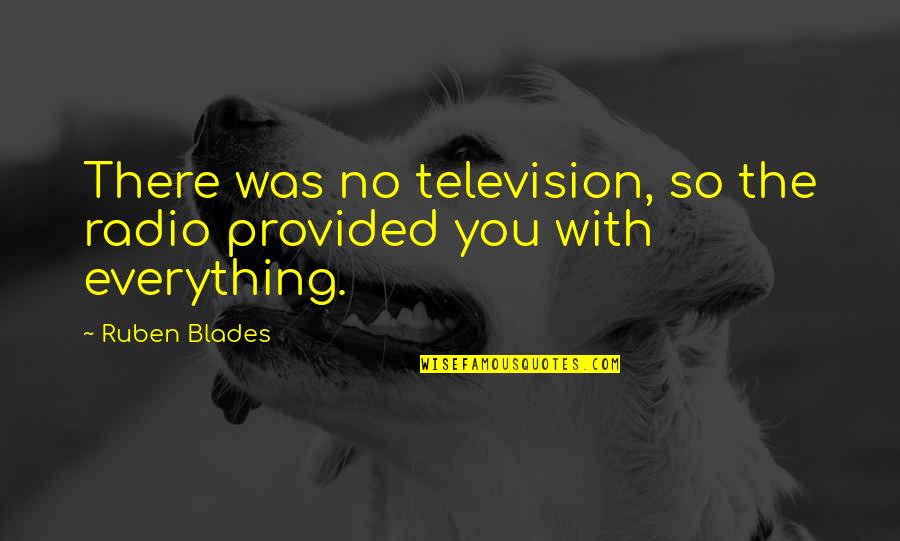 There was no television, so the radio provided you with everything. —
Ruben Blades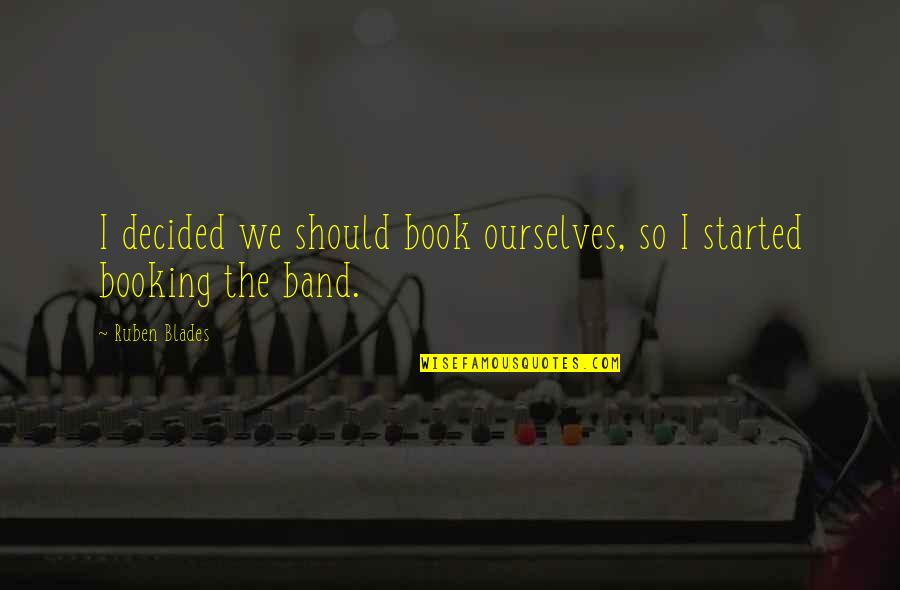 I decided we should book ourselves, so I started booking the band. —
Ruben Blades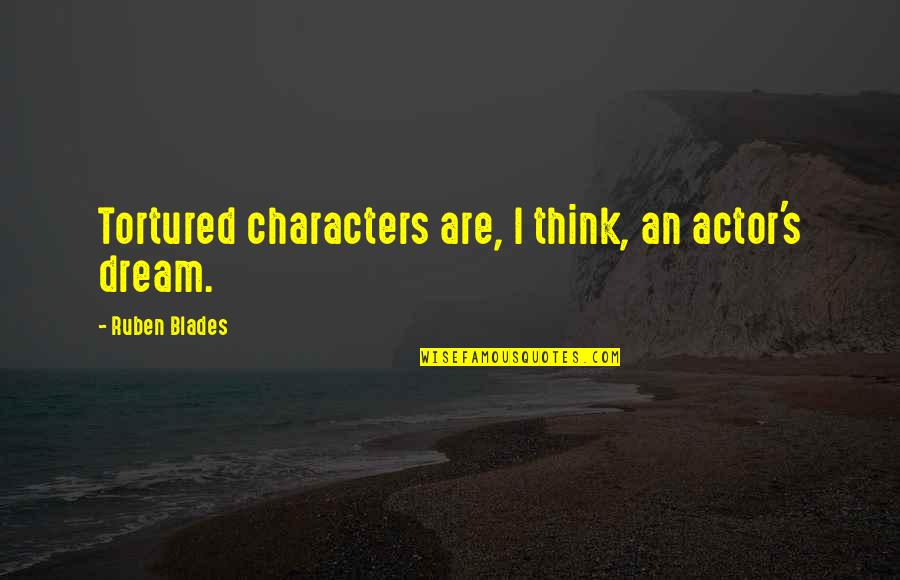 Tortured characters are, I think, an actor's dream. —
Ruben Blades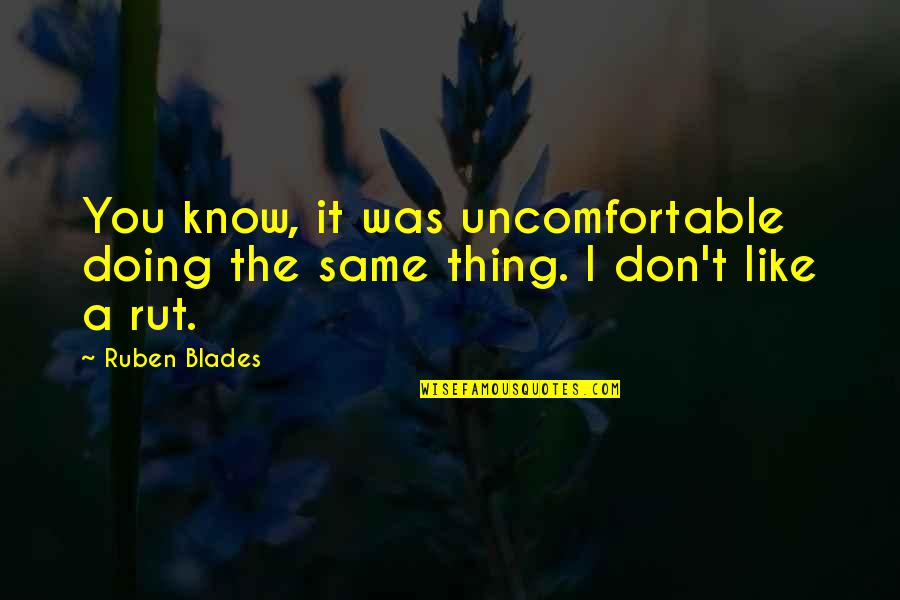 You know, it was uncomfortable doing the same thing. I don't like a rut. —
Ruben Blades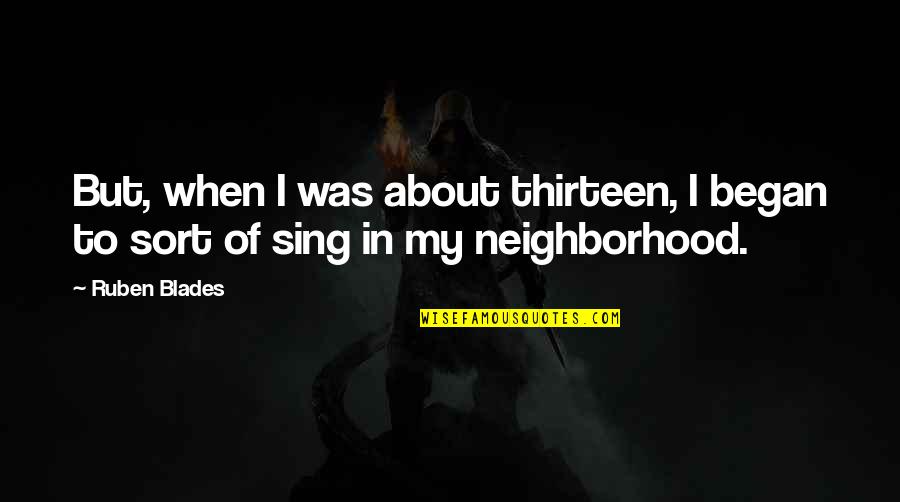 But, when I was about thirteen, I began to sort of sing in my neighborhood. —
Ruben Blades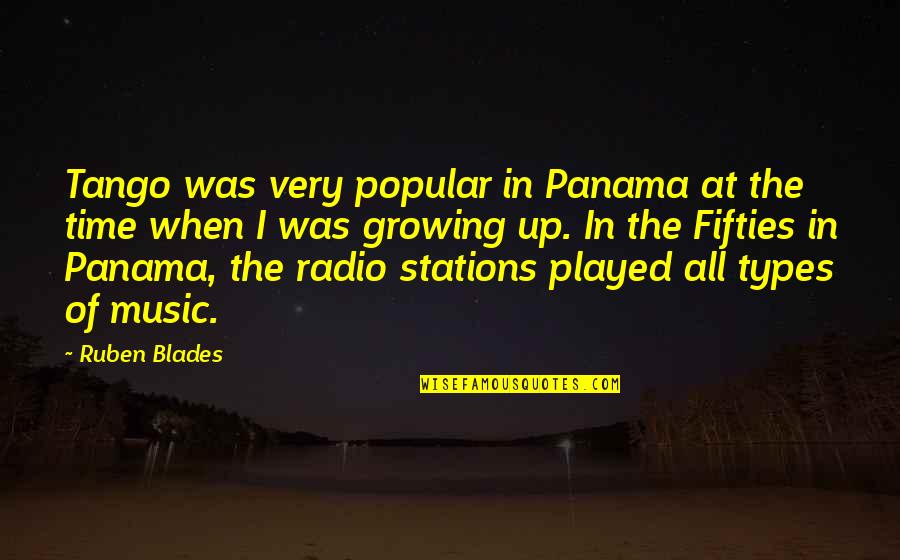 Tango was very popular in Panama at the time when I was growing up. In the Fifties in Panama, the radio stations played all types of music. —
Ruben Blades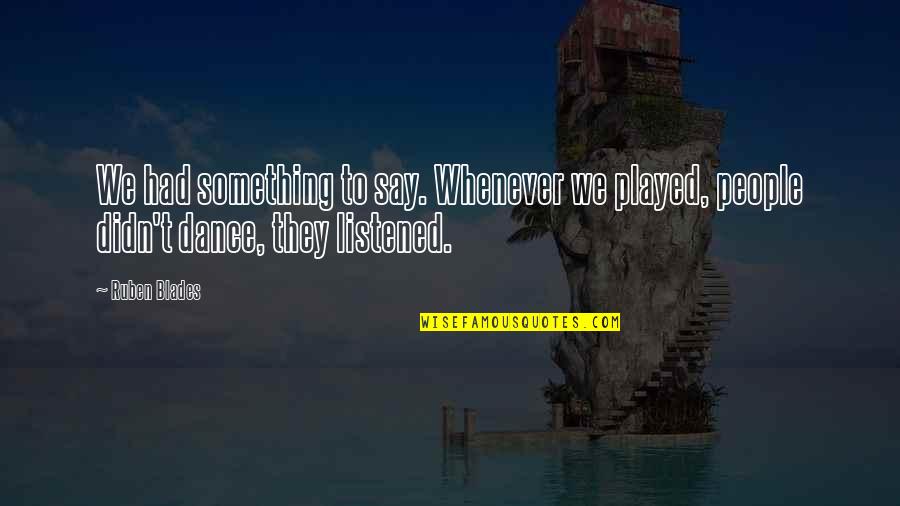 We had something to say. Whenever we played, people didn't dance, they listened. —
Ruben Blades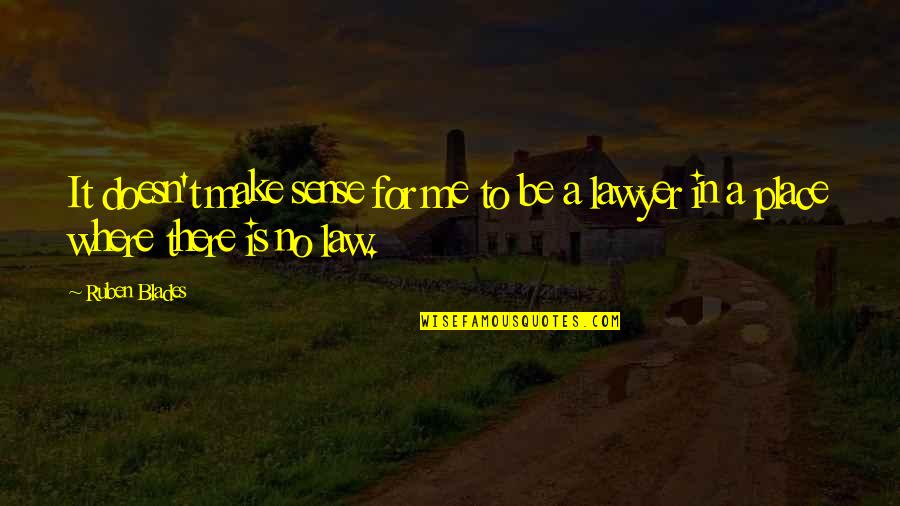 It doesn't make sense for me to be a lawyer in a place where there is no law. —
Ruben Blades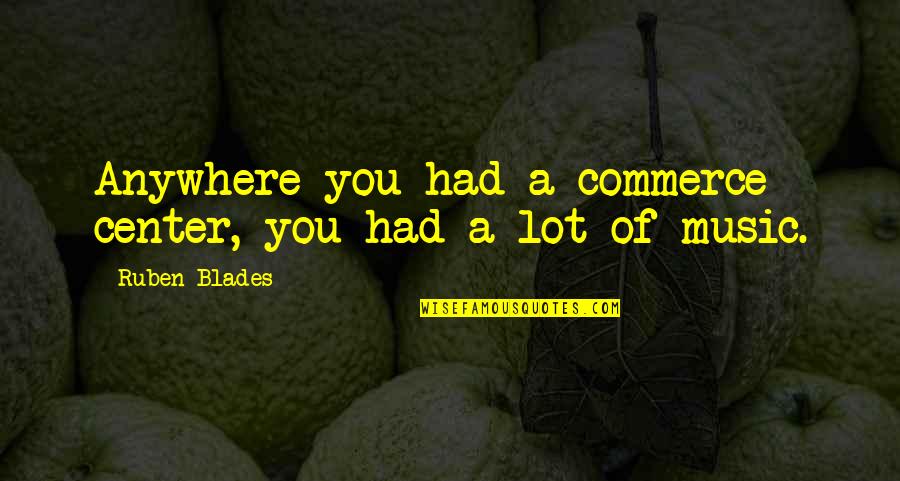 Anywhere you had a commerce center, you had a lot of music. —
Ruben Blades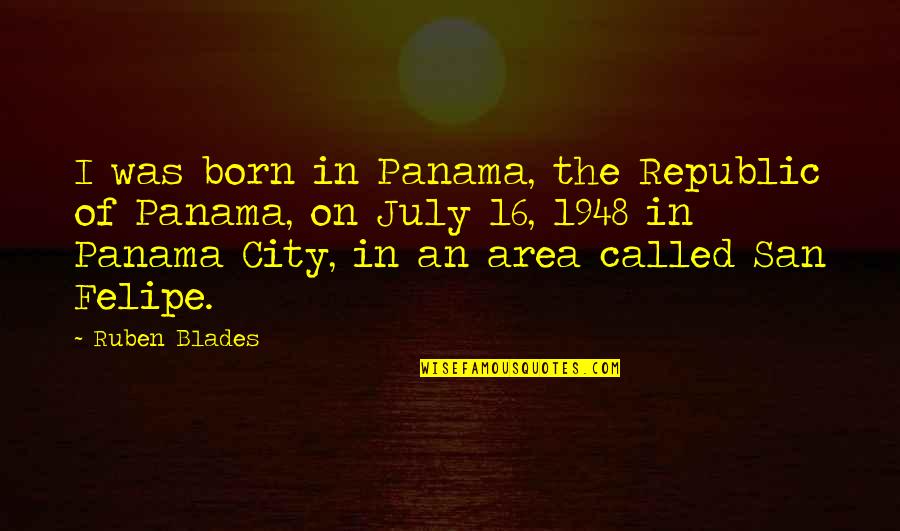 I was born in Panama, the Republic of Panama, on July 16, 1948 in Panama City, in an area called San Felipe. —
Ruben Blades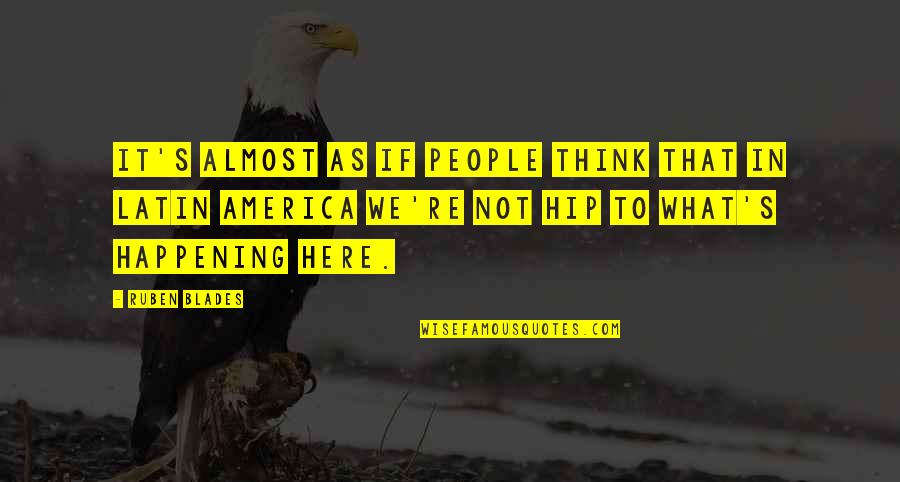 It's almost as if people think that in Latin America we're not hip to what's happening here. —
Ruben Blades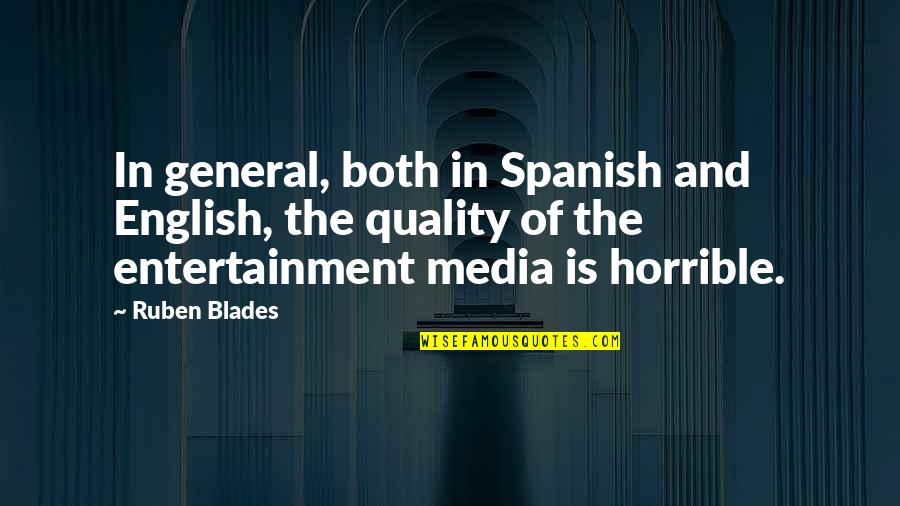 In general, both in Spanish and English, the quality of the entertainment media is horrible. —
Ruben Blades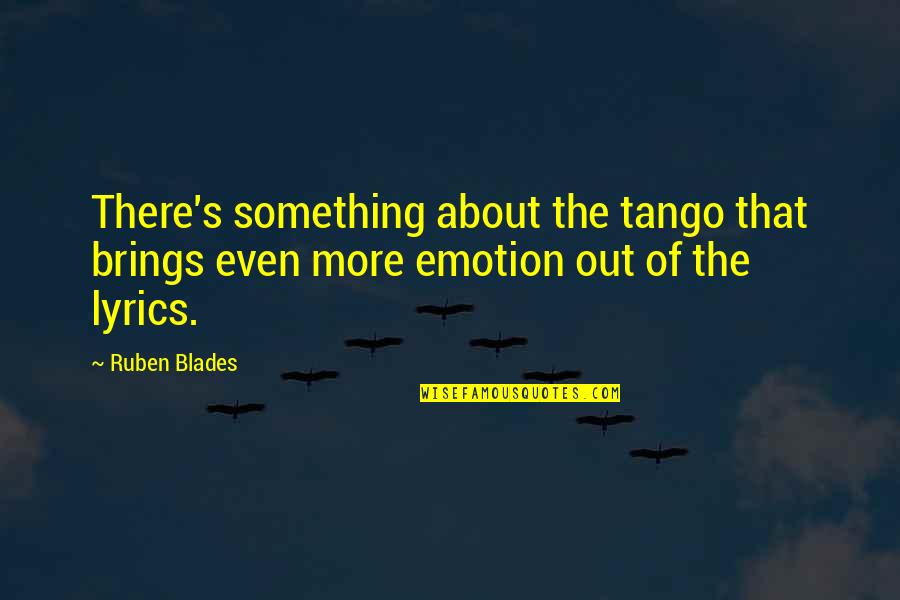 There's something about the tango that brings even more emotion out of the lyrics. —
Ruben Blades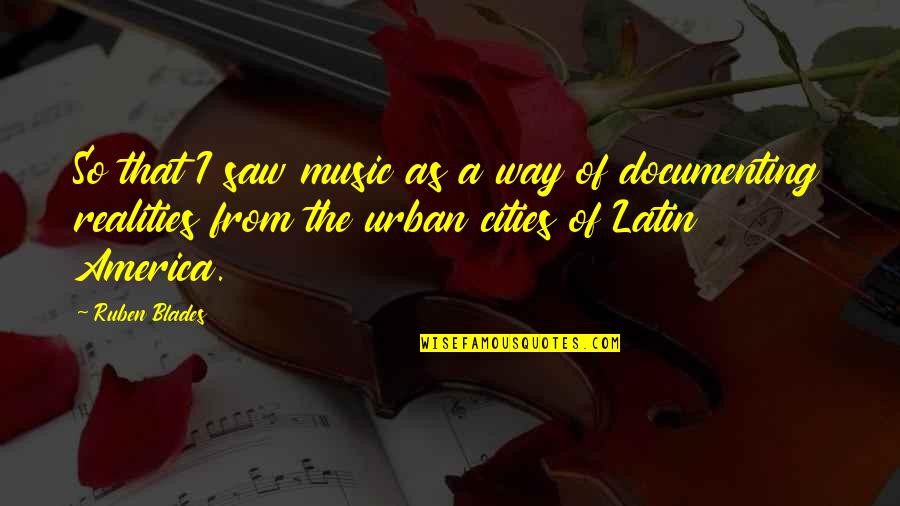 So that I saw music as a way of documenting realities from the urban cities of Latin America. —
Ruben Blades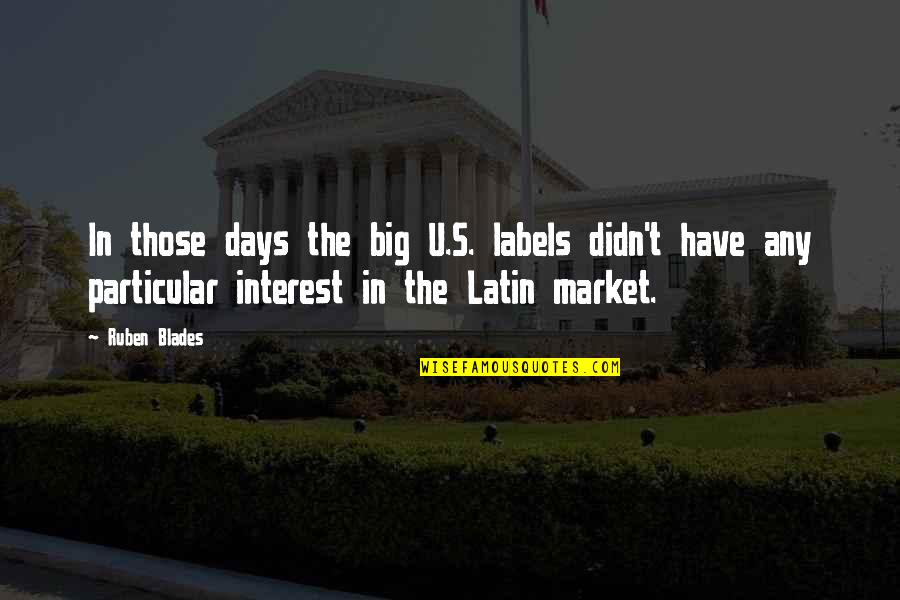 In those days the big U.S. labels didn't have any particular interest in the Latin market. —
Ruben Blades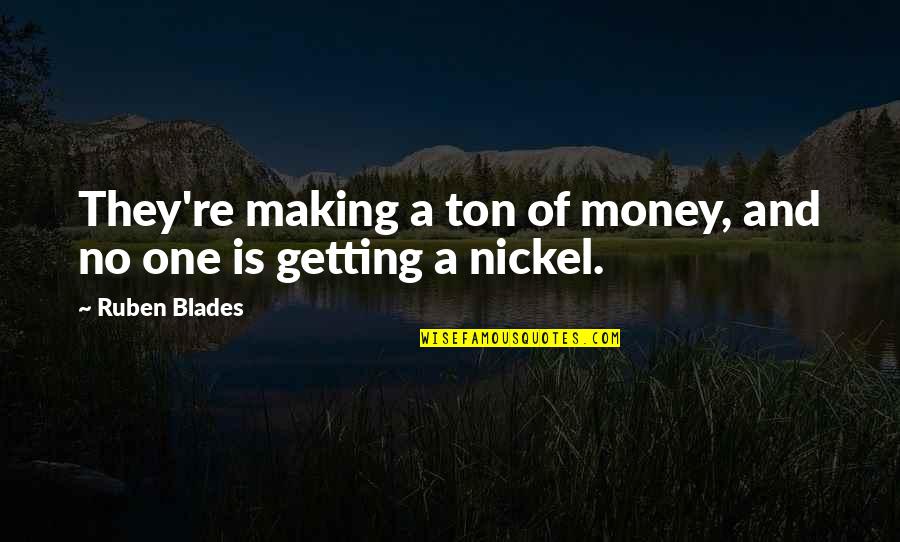 They're making a ton of money, and no one is getting a nickel. —
Ruben Blades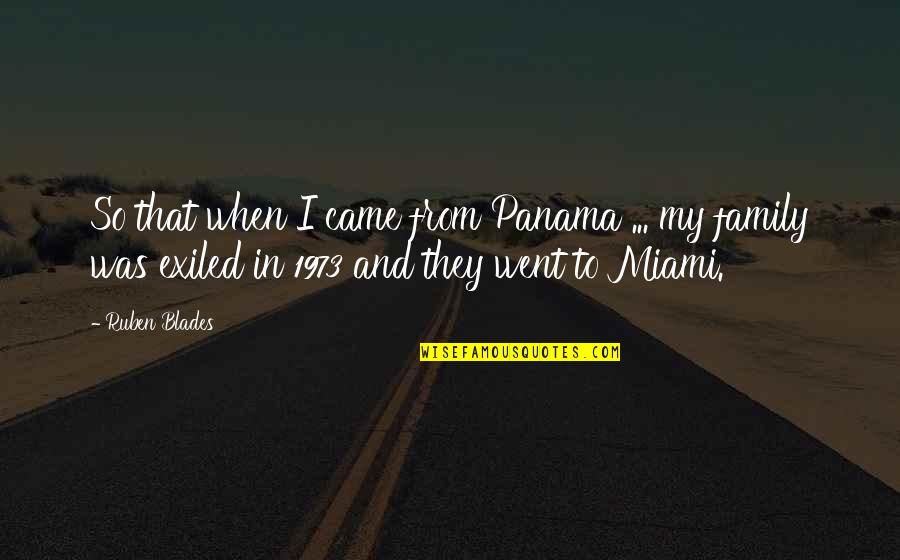 So that when I came from Panama ... my family was exiled in 1973 and they went to Miami. —
Ruben Blades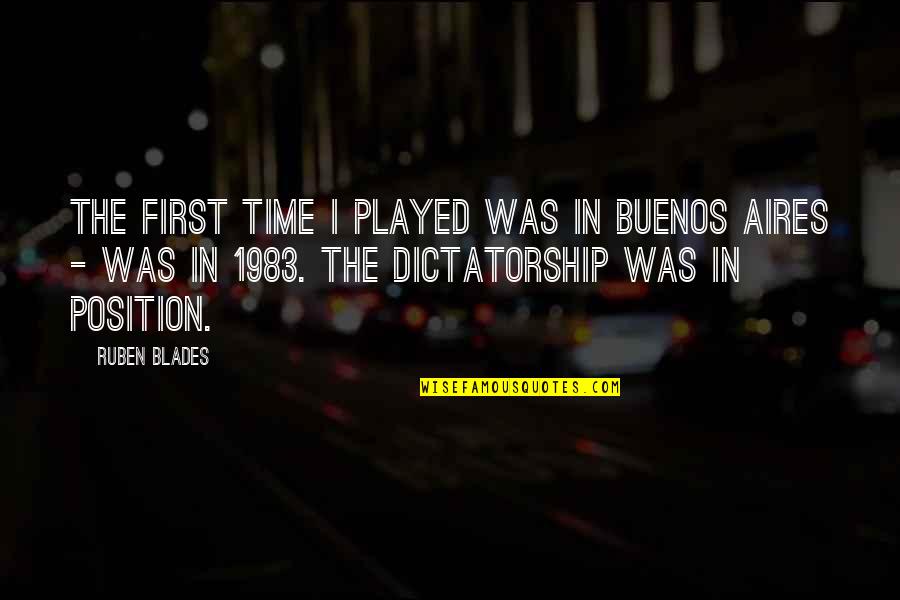 The first time I played was in Buenos Aires - was in 1983. The dictatorship was in position. —
Ruben Blades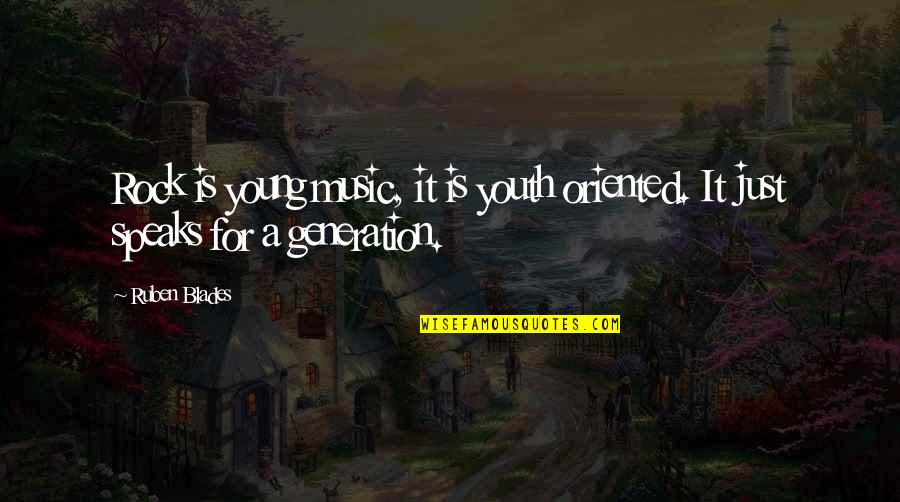 Rock is young music, it is youth oriented. It just speaks for a generation. —
Ruben Blades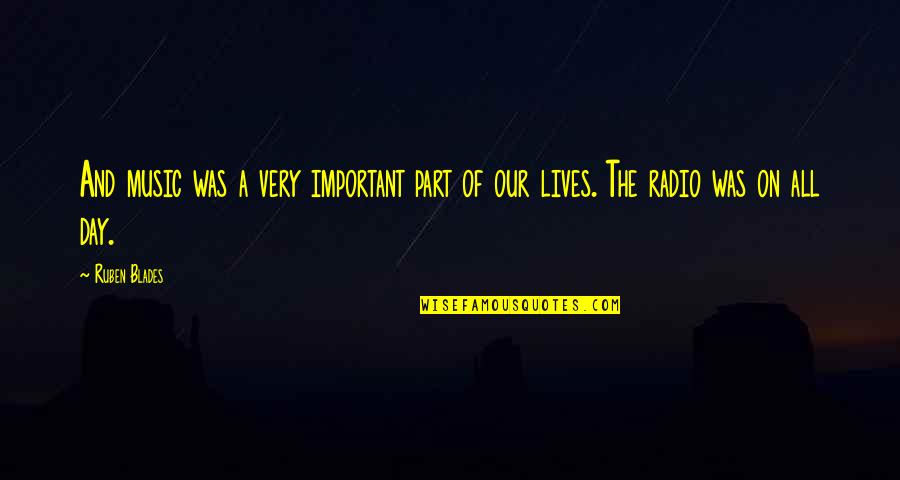 And music was a very important part of our lives. The radio was on all day. —
Ruben Blades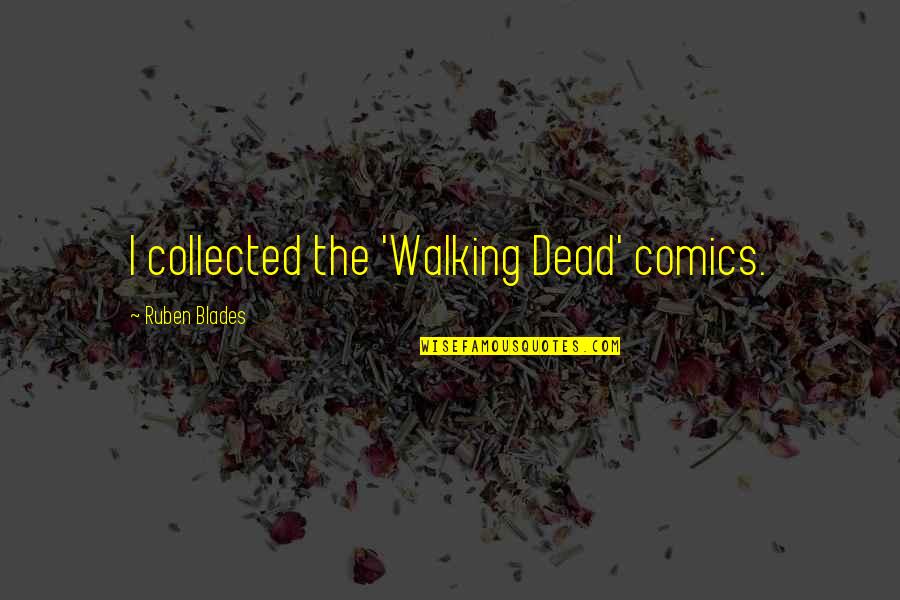 I collected the 'Walking Dead' comics. —
Ruben Blades