Changes In Time Quotes
Collection of top 34 famous quotes about Changes In Time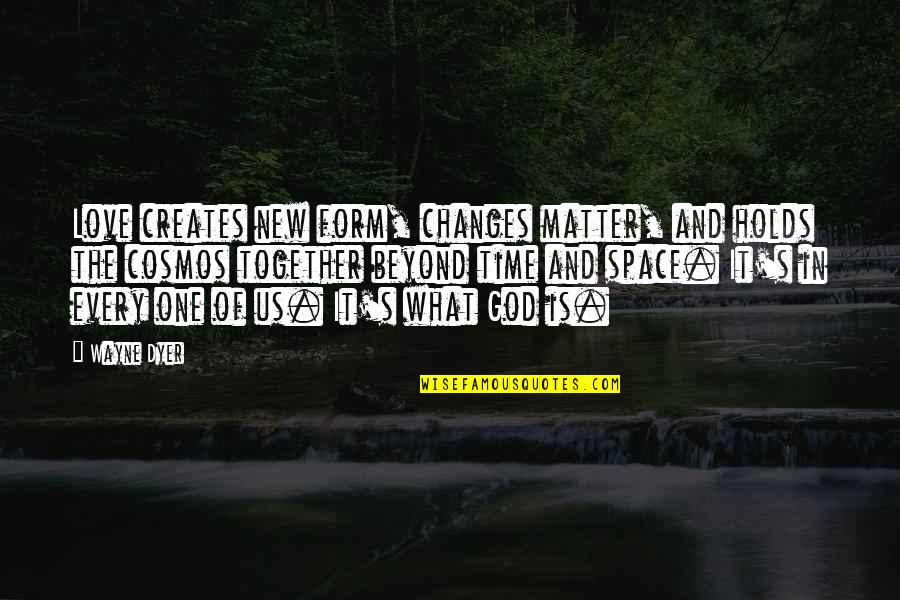 Love creates new form, changes matter, and holds the cosmos together beyond time and space. It's in every one of us. It's what God is.
—
Wayne Dyer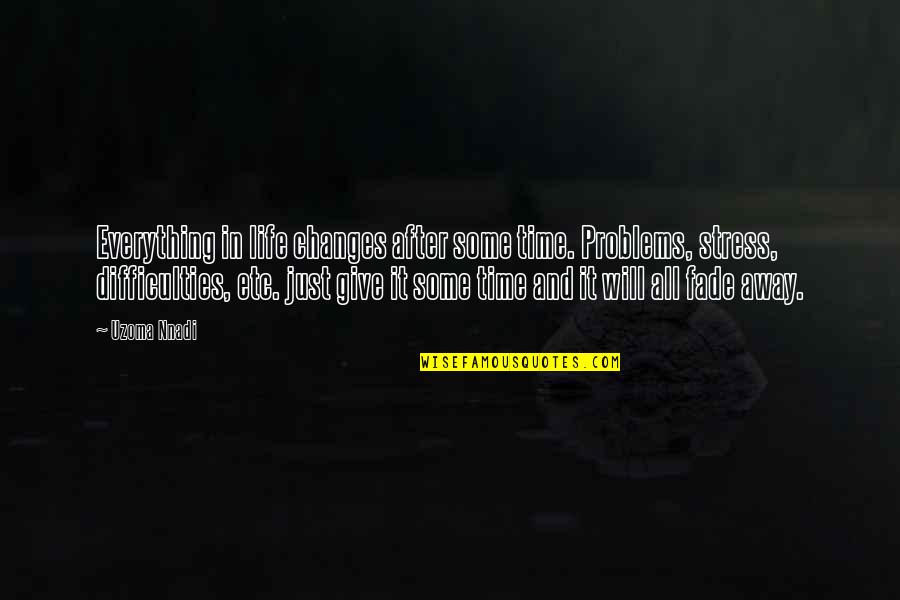 Everything in life changes after some time. Problems, stress, difficulties, etc. just give it some time and it will all fade away.
—
Uzoma Nnadi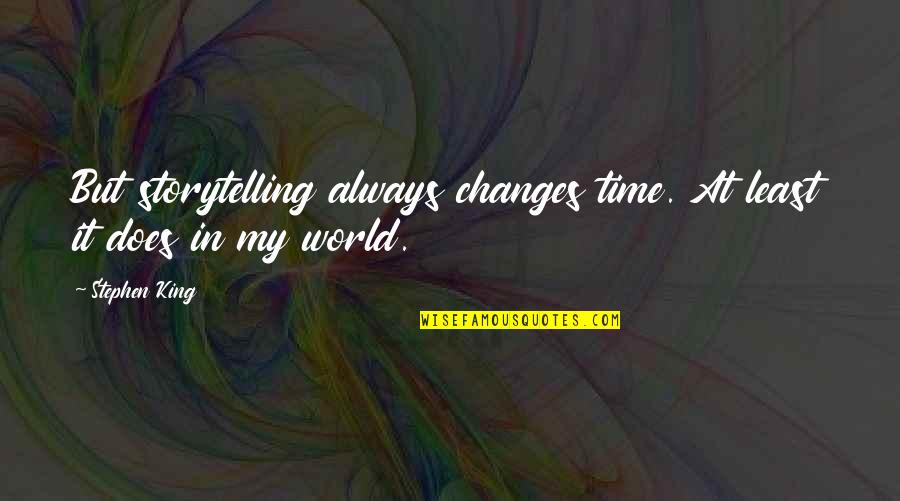 But storytelling always changes time. At least it does in my world.
—
Stephen King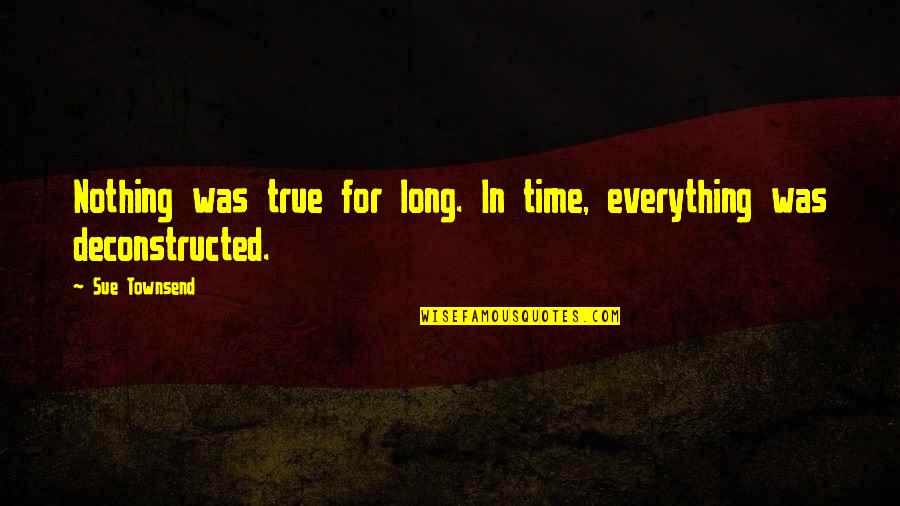 Nothing was true for long. In time, everything was deconstructed.
—
Sue Townsend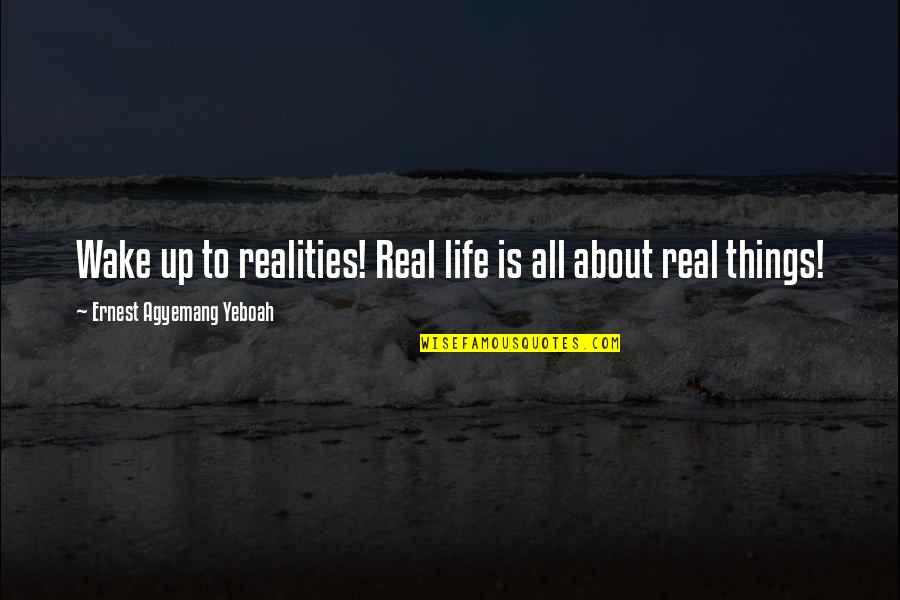 Wake up to realities! Real life is all about real things!
—
Ernest Agyemang Yeboah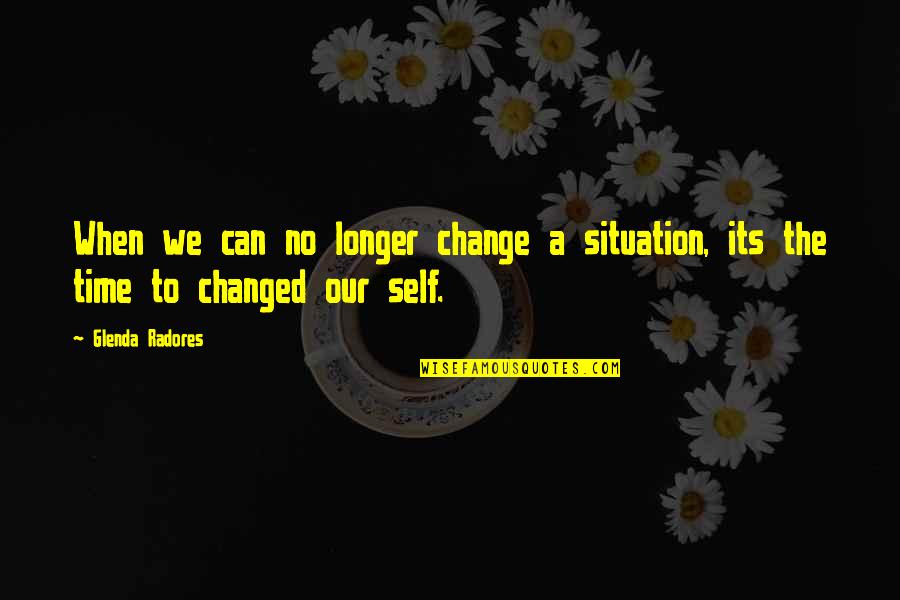 When we can no longer change a situation, its the time to changed our self. —
Glenda Radores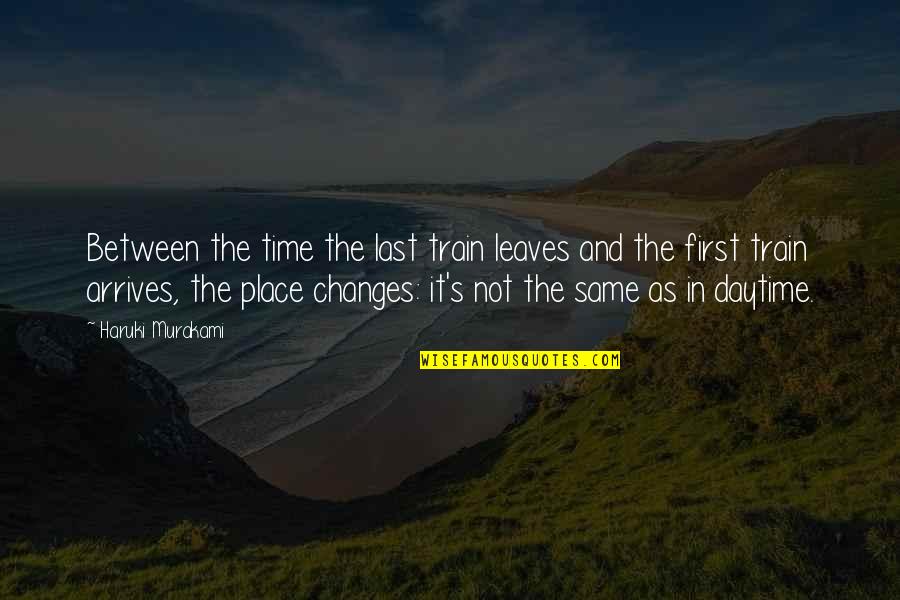 Between the time the last train leaves and the first train arrives, the place changes: it's not the same as in daytime. —
Haruki Murakami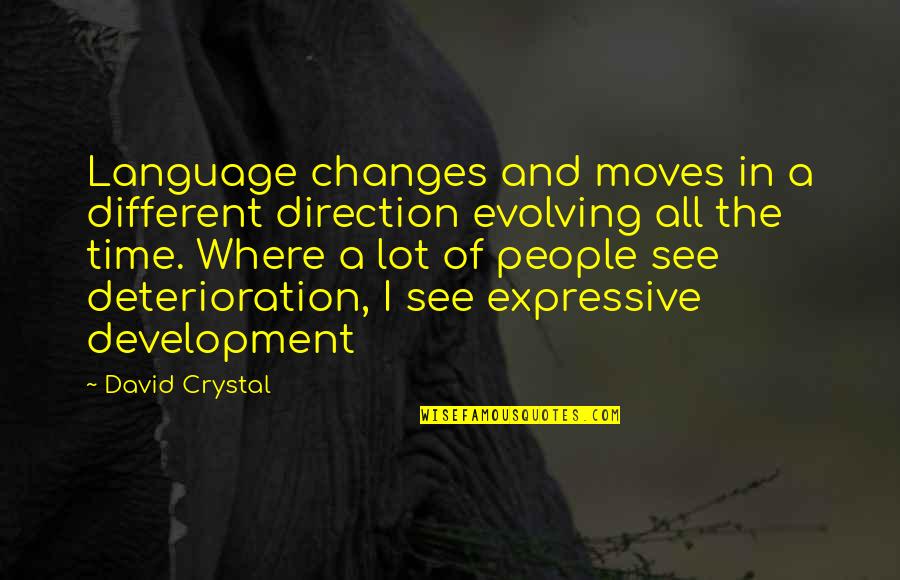 Language changes and moves in a different direction evolving all the time. Where a lot of people see deterioration, I see expressive development —
David Crystal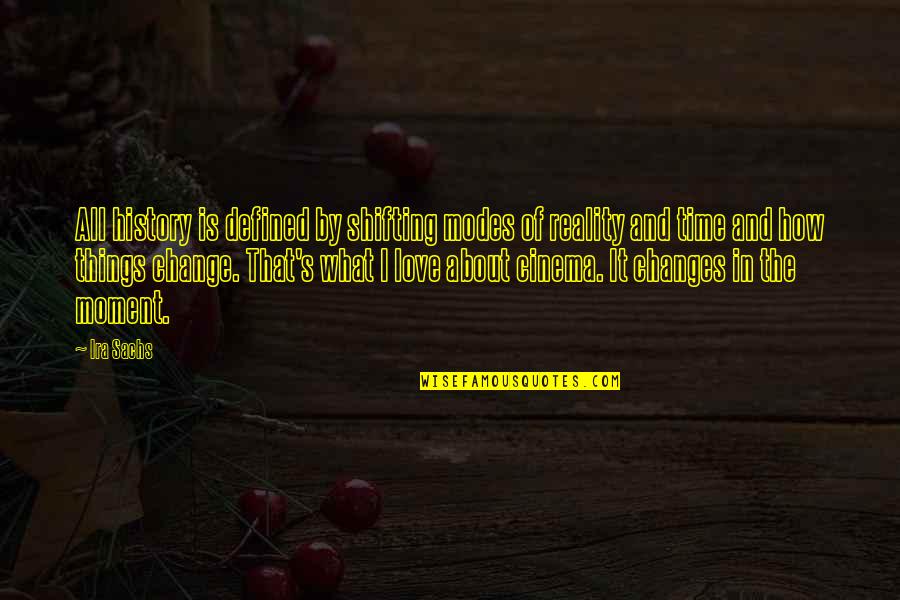 All history is defined by shifting modes of reality and time and how things change. That's what I love about cinema. It changes in the moment. —
Ira Sachs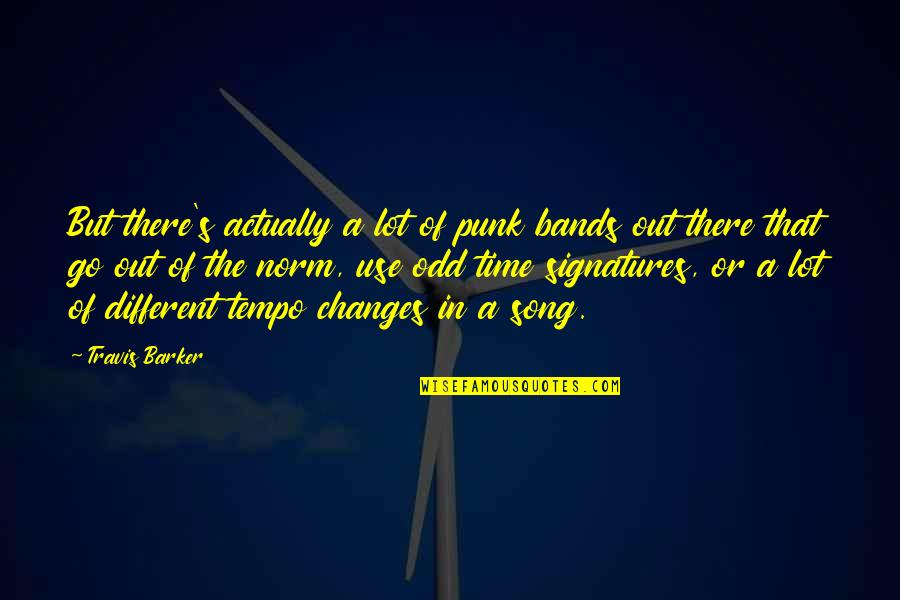 But there's actually a lot of punk bands out there that go out of the norm, use odd time signatures, or a lot of different tempo changes in a song. —
Travis Barker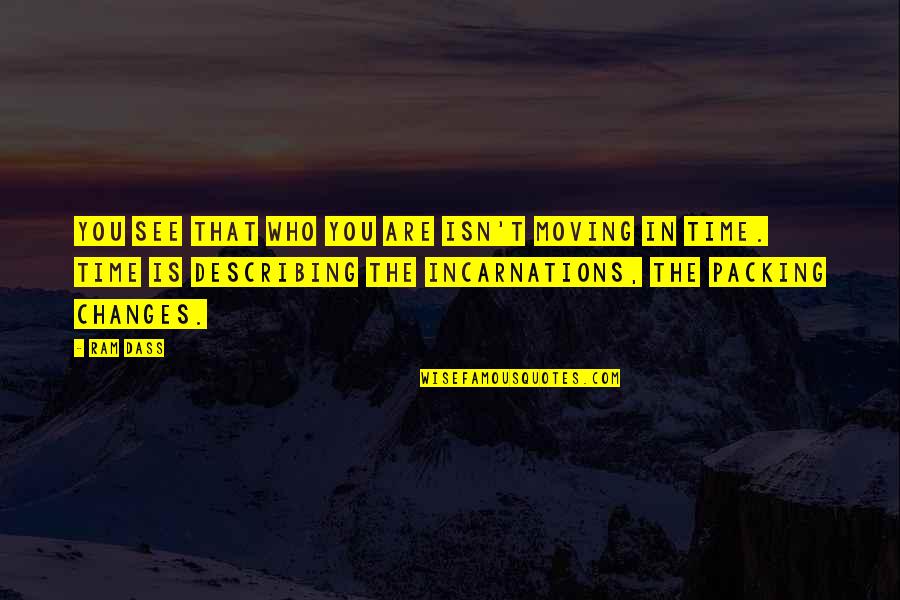 You see that who you are isn't moving in time. Time is describing the incarnations, the packing changes. —
Ram Dass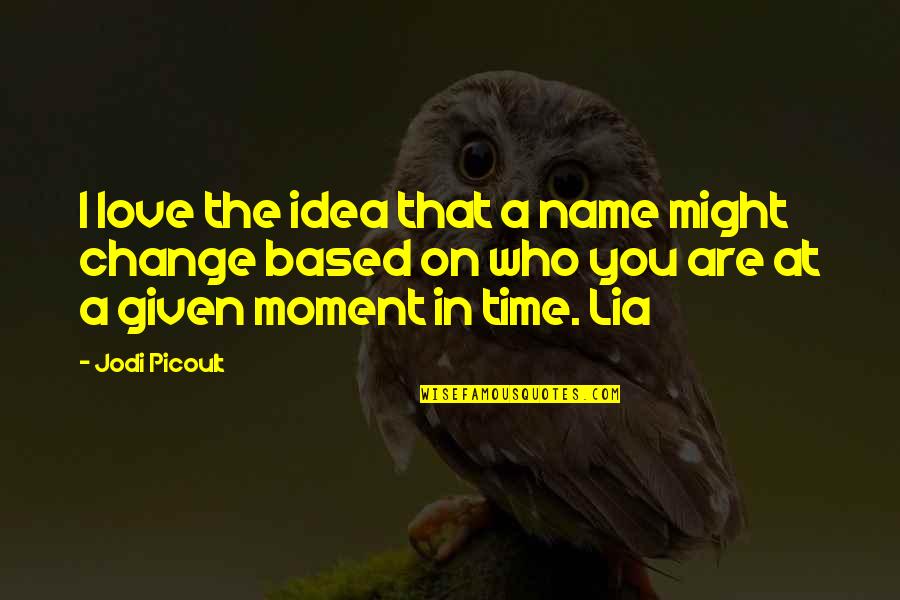 I love the idea that a name might change based on who you are at a given moment in time.
Lia —
Jodi Picoult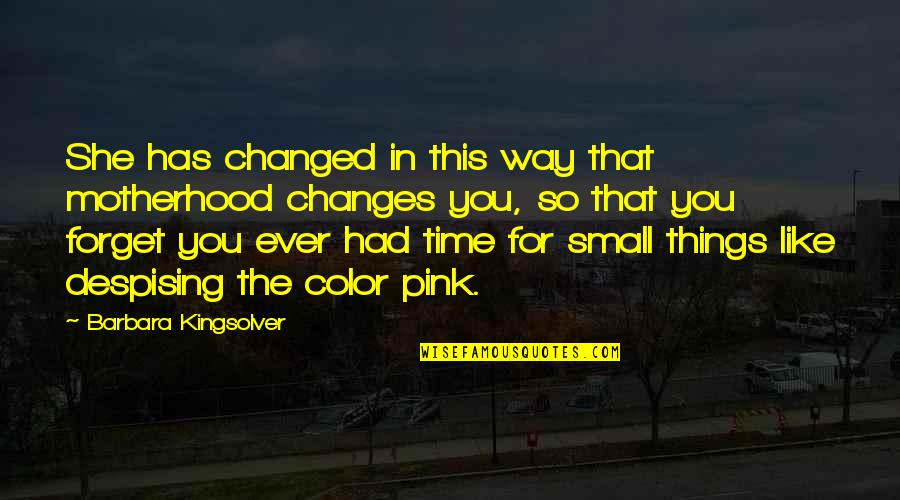 She has changed in this way that motherhood changes you, so that you forget you ever had time for small things like despising the color pink. —
Barbara Kingsolver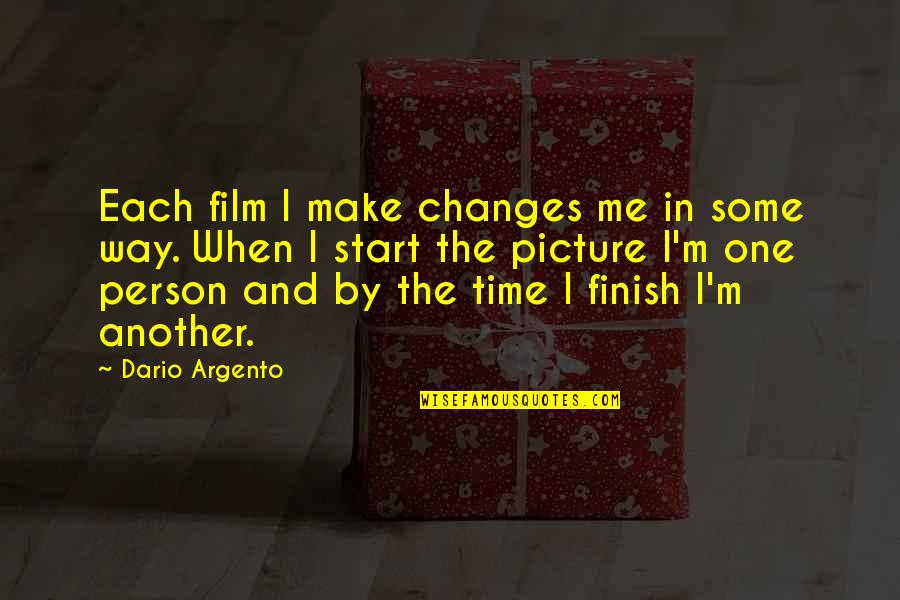 Each film I make changes me in some way. When I start the picture I'm one person and by the time I finish I'm another. —
Dario Argento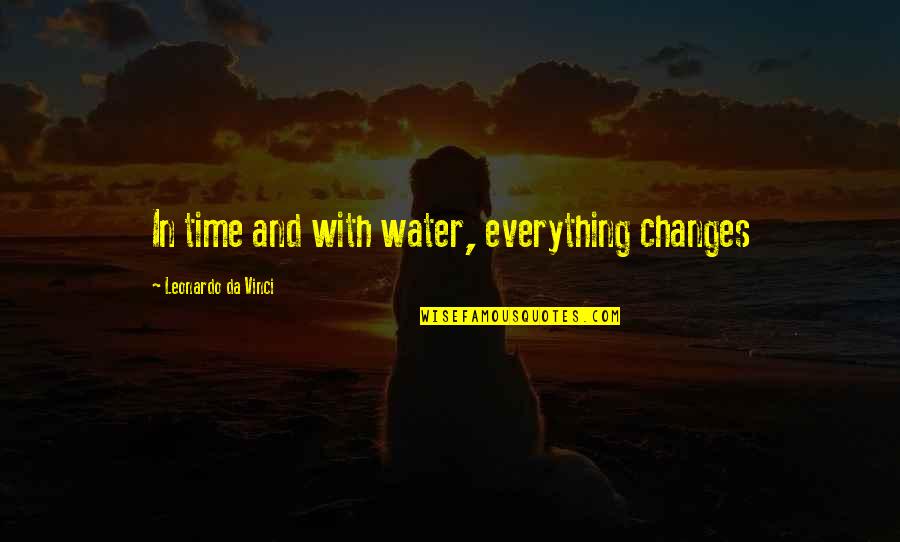 In time and with water, everything changes —
Leonardo Da Vinci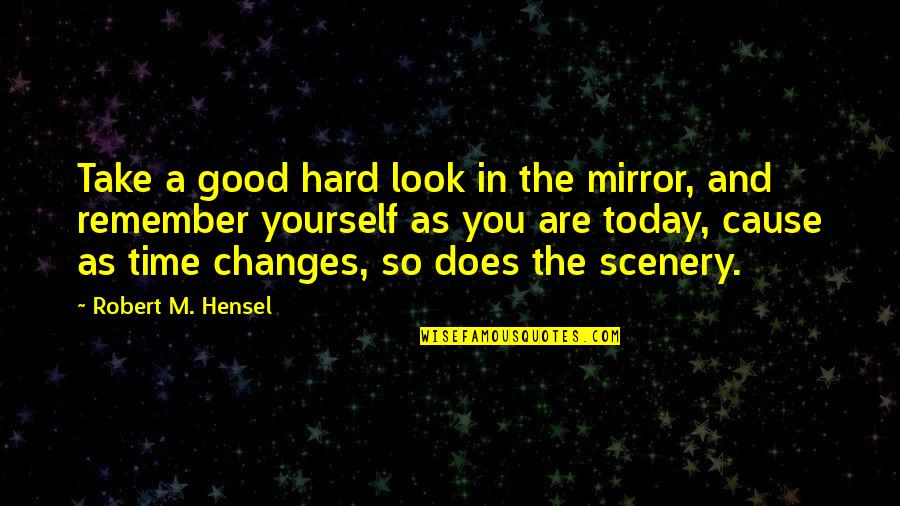 Take a good hard look in the mirror, and remember yourself as you are today, cause as time changes, so does the scenery. —
Robert M. Hensel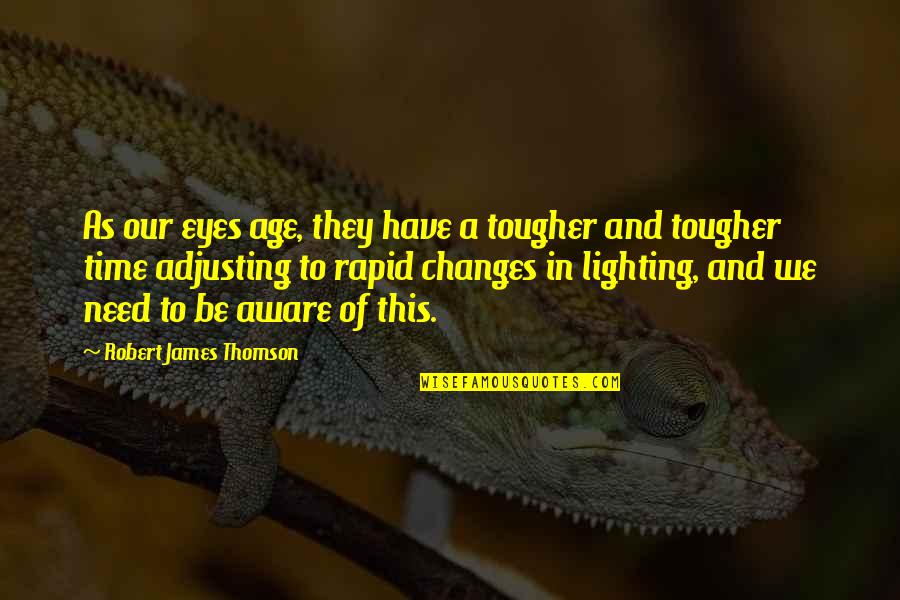 As our eyes age, they have a tougher and tougher time adjusting to rapid changes in lighting, and we need to be aware of this. —
Robert James Thomson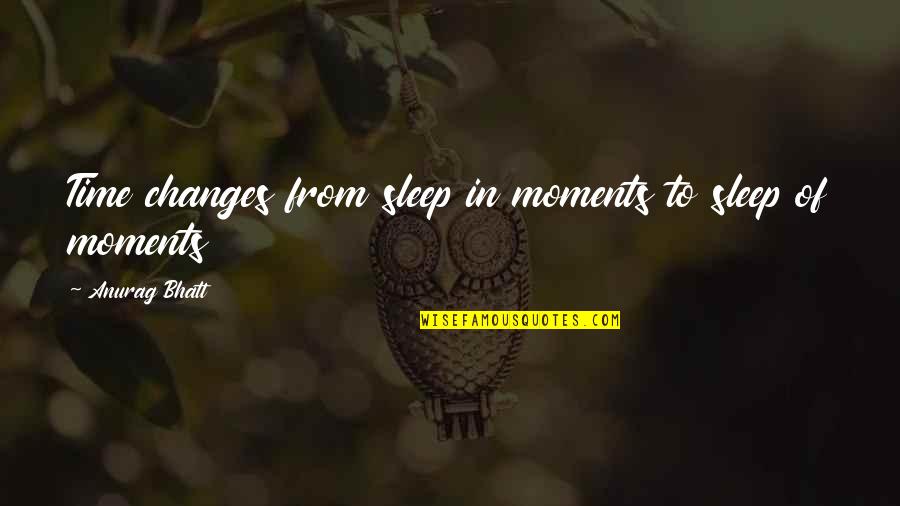 Time changes from sleep in moments to sleep of moments —
Anurag Bhatt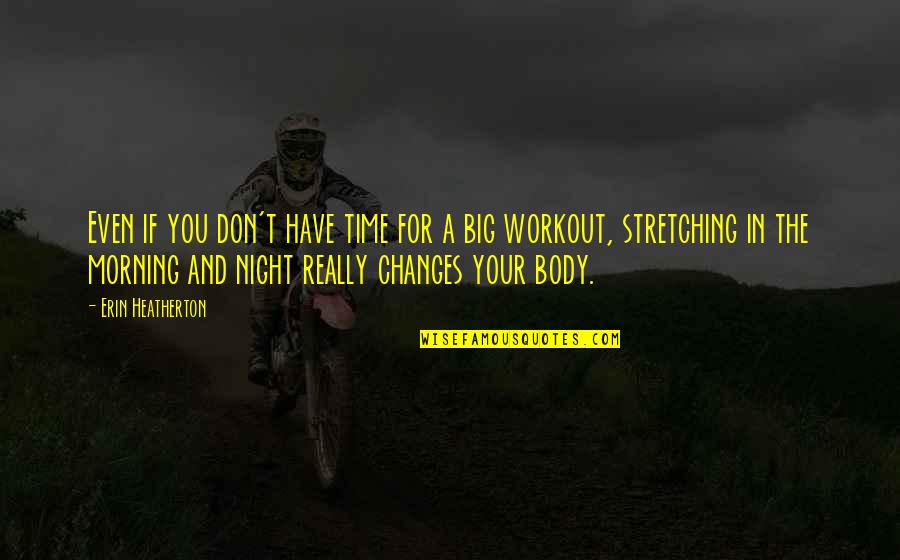 Even if you don't have time for a big workout, stretching in the morning and night really changes your body. —
Erin Heatherton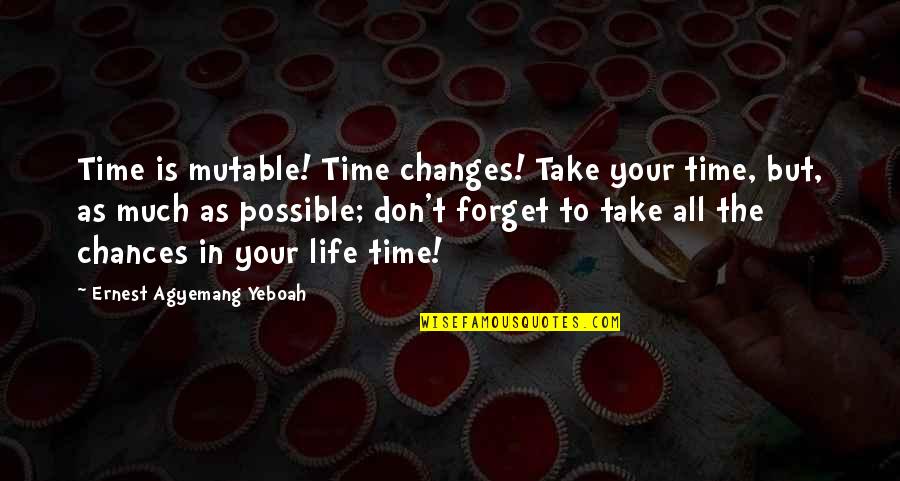 Time is mutable! Time changes! Take your time, but, as much as possible; don't forget to take all the chances in your life time! —
Ernest Agyemang Yeboah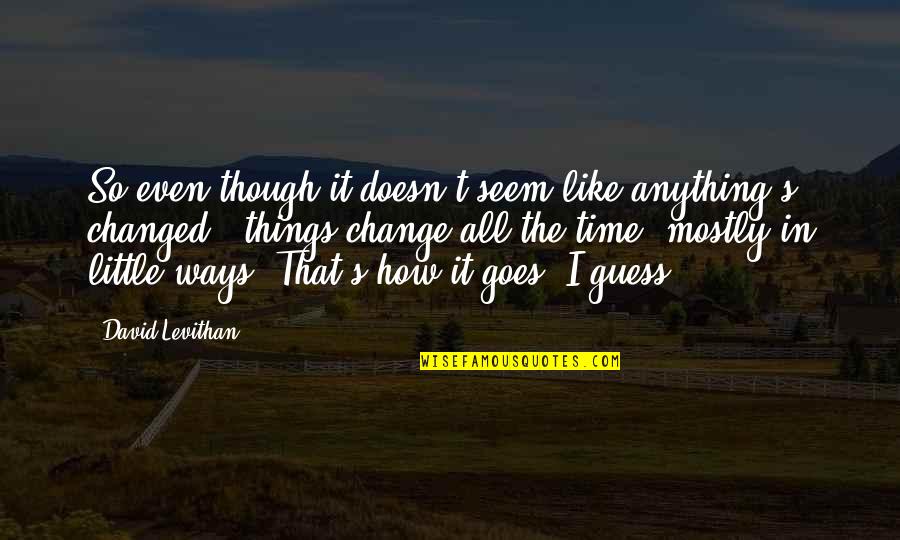 So even though it doesn't seem like anything's changed-"
"things change all the time, mostly in little ways. That's how it goes, I guess. —
David Levithan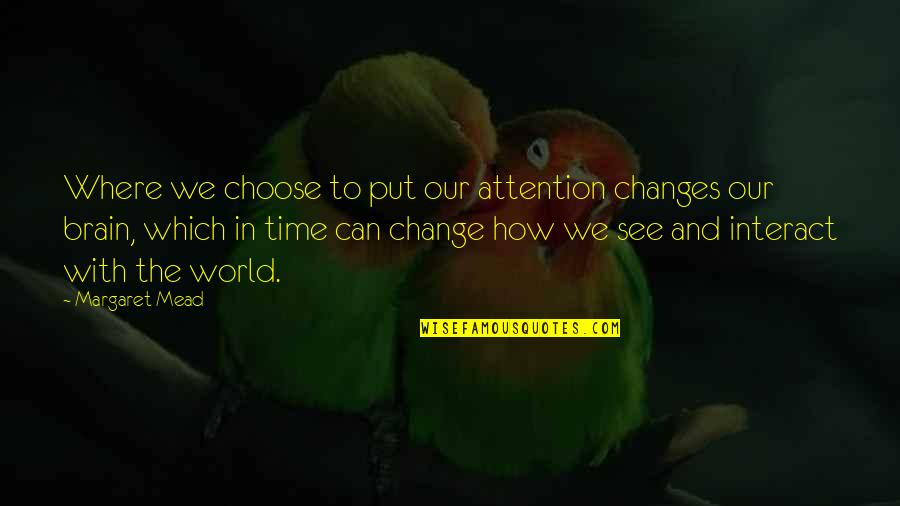 Where we choose to put our attention changes our brain, which in time can change how we see and interact with the world. —
Margaret Mead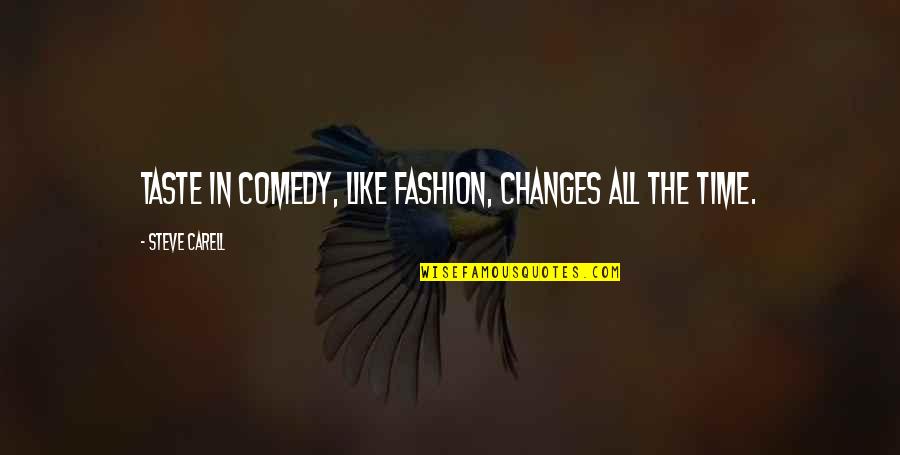 Taste in comedy, like fashion, changes all the time. —
Steve Carell
My daddy said, that the first time you fall in love, it changes you forever and no matter how hard you try, that feeling just never goes away. —
Nicholas Sparks
Other nations merely change governments as a lady changes dancing partners: Canada contrives to fall in a dead faint every time the music stops. —
Gordon Donaldson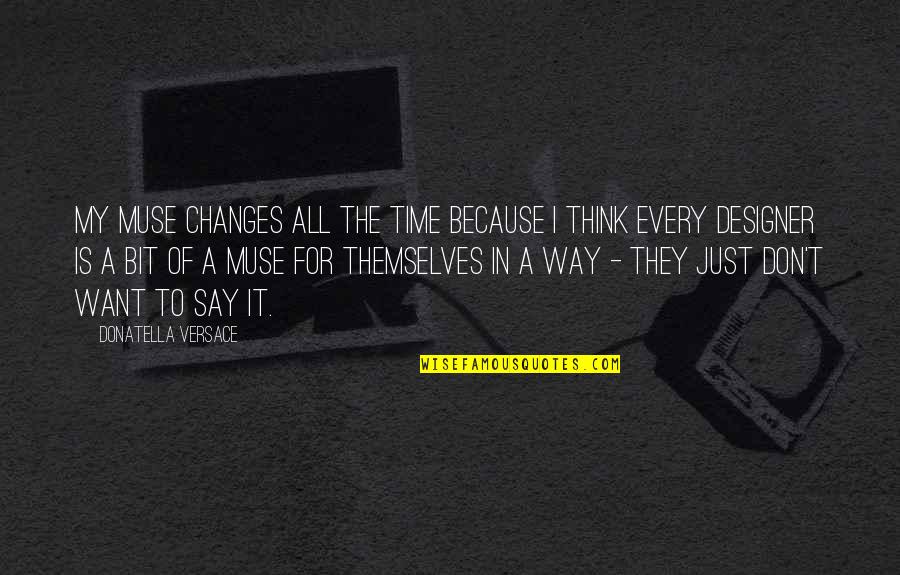 My muse changes all the time because I think every designer is a bit of a muse for themselves in a way - they just don't want to say it. —
Donatella Versace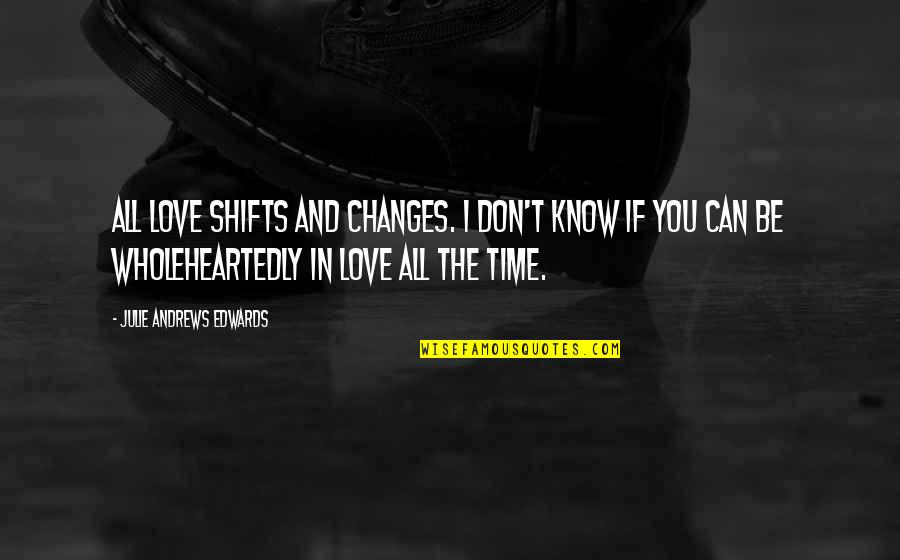 All love shifts and changes. I don't know if you can be wholeheartedly in love all the time. —
Julie Andrews Edwards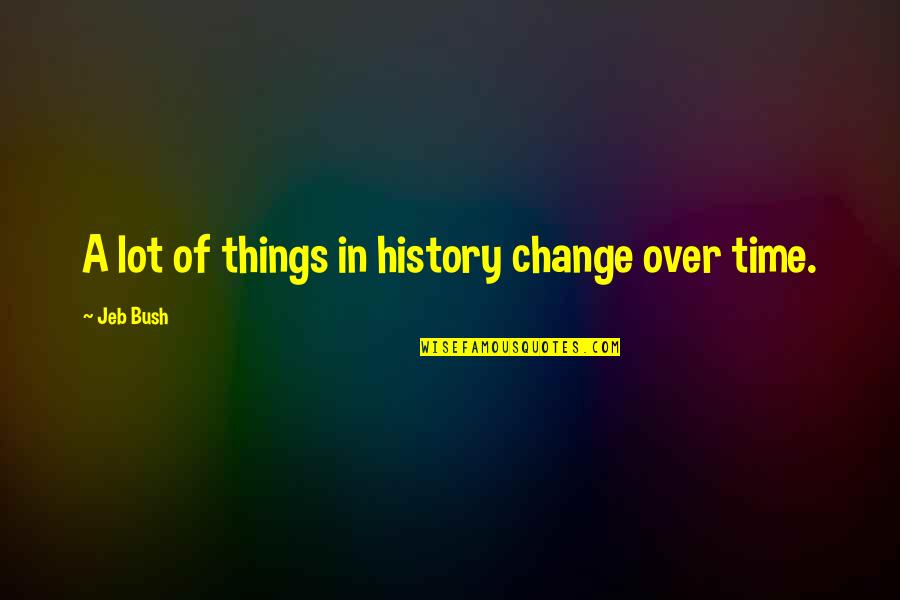 A lot of things in history change over time. —
Jeb Bush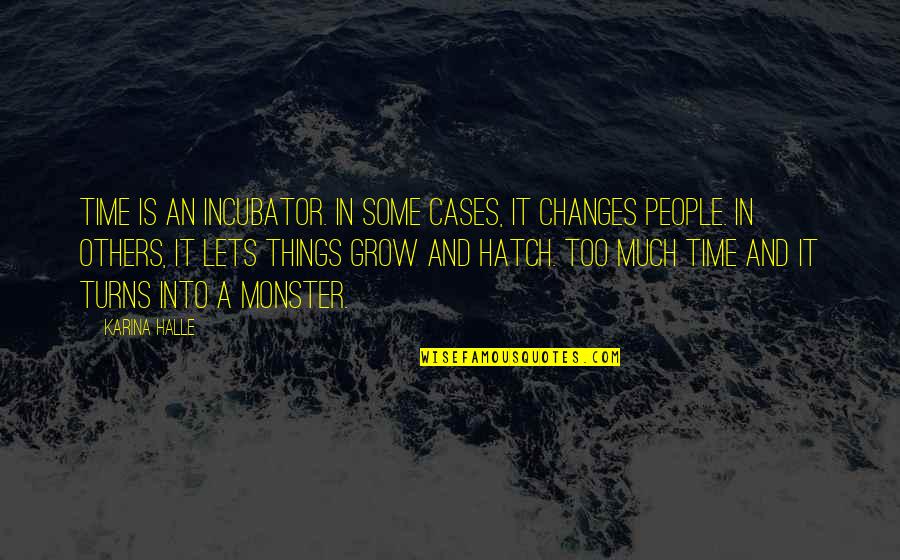 Time is an incubator. In some cases, it changes people. In others, it lets things grow and hatch. Too much time and it turns into a monster. —
Karina Halle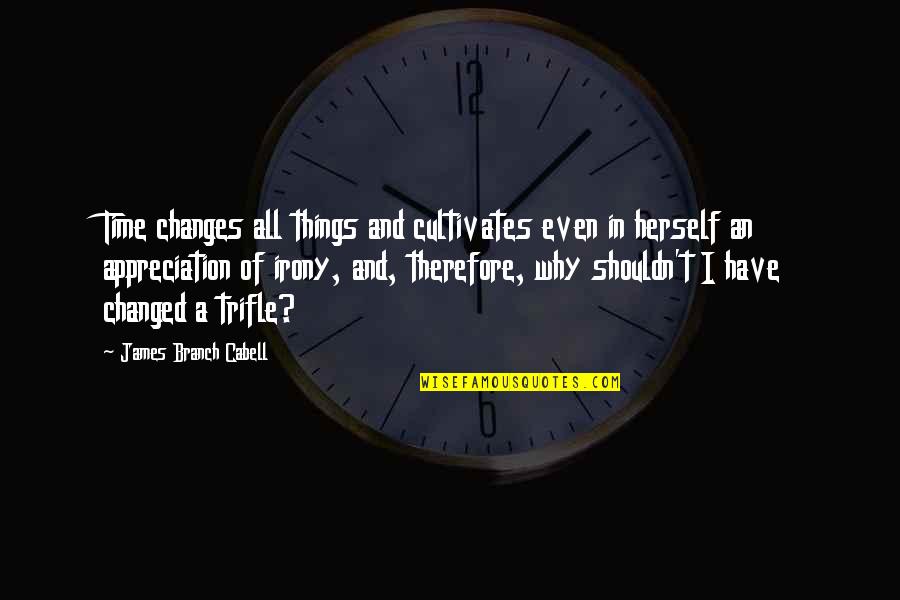 Time changes all things and cultivates even in herself an appreciation of irony, and, therefore, why shouldn't I have changed a trifle? —
James Branch Cabell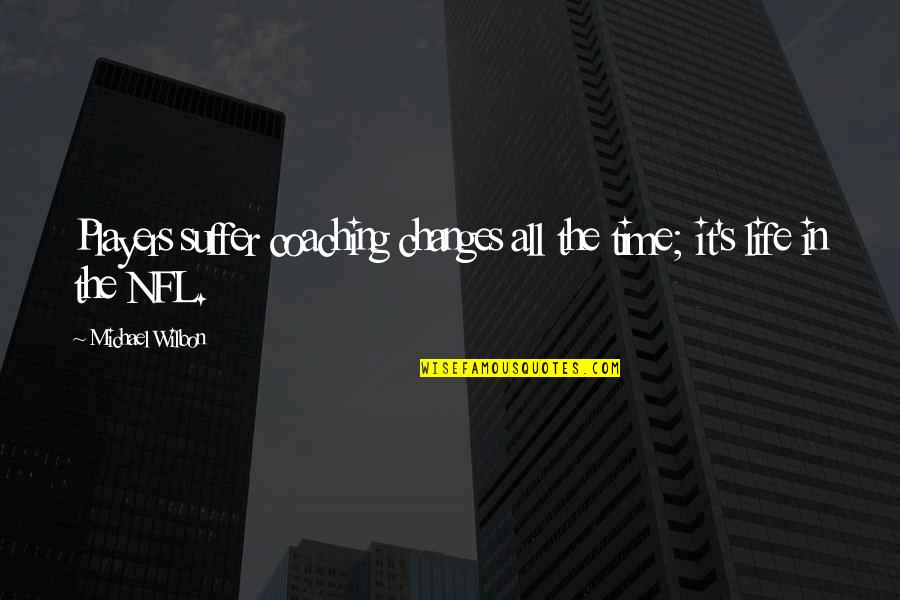 Players suffer coaching changes all the time; it's life in the NFL. —
Michael Wilbon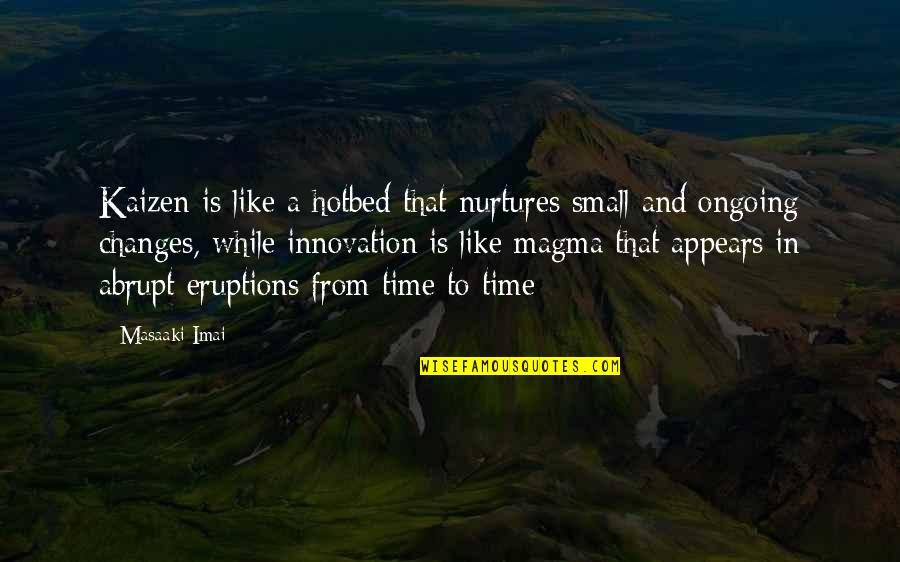 Kaizen is like a hotbed that nurtures small and ongoing changes, while innovation is like magma that appears in abrupt eruptions from time to time —
Masaaki Imai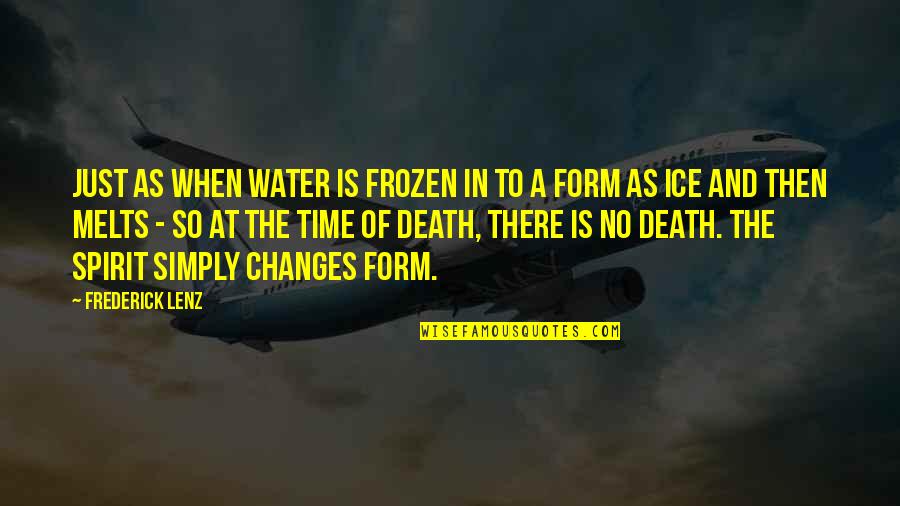 Just as when water is frozen in to a form as ice and then melts - so at the time of death, there is no death. The spirit simply changes form. —
Frederick Lenz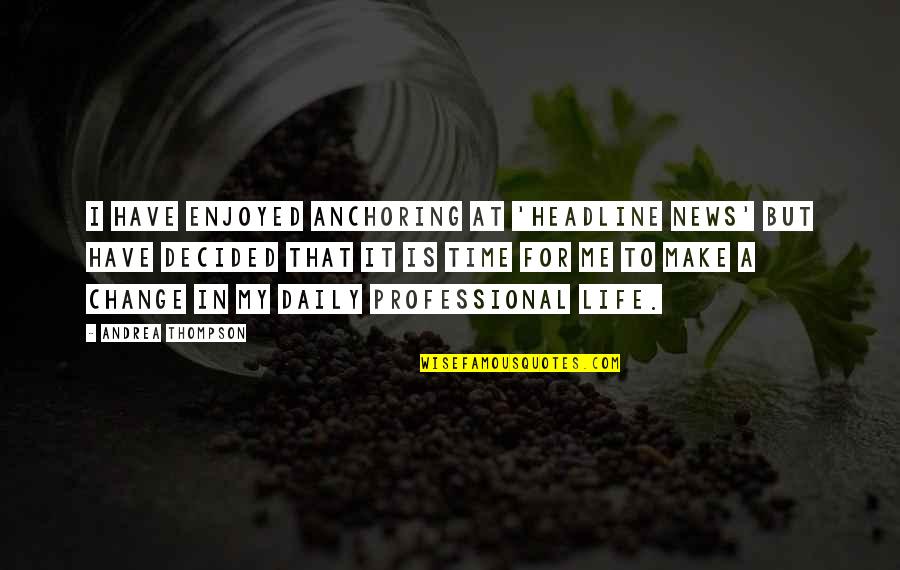 I have enjoyed anchoring at 'Headline News' but have decided that it is time for me to make a change in my daily professional life. —
Andrea Thompson