Role Of Government Quotes
Collection of top 34 famous quotes about Role Of Government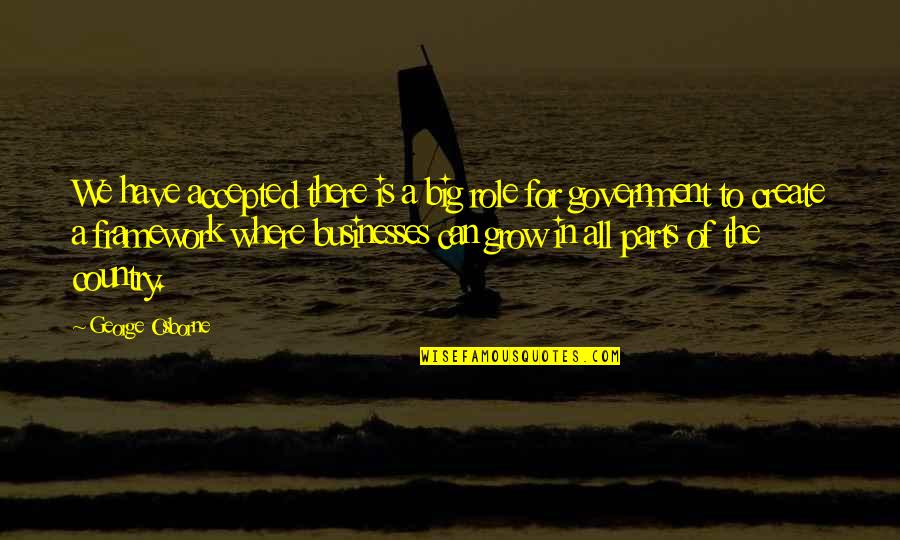 We have accepted there is a big role for government to create a framework where businesses can grow in all parts of the country.
—
George Osborne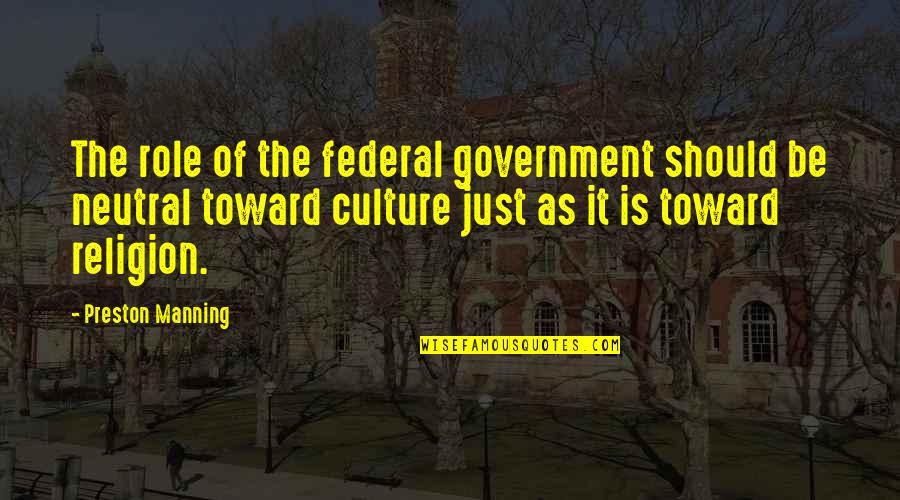 The role of the federal government should be neutral toward culture just as it is toward religion.
—
Preston Manning
My concept of government's role in people's lives is that it is limited but legitimate, and essential when people have nowhere else to turn.
—
Olympia Snowe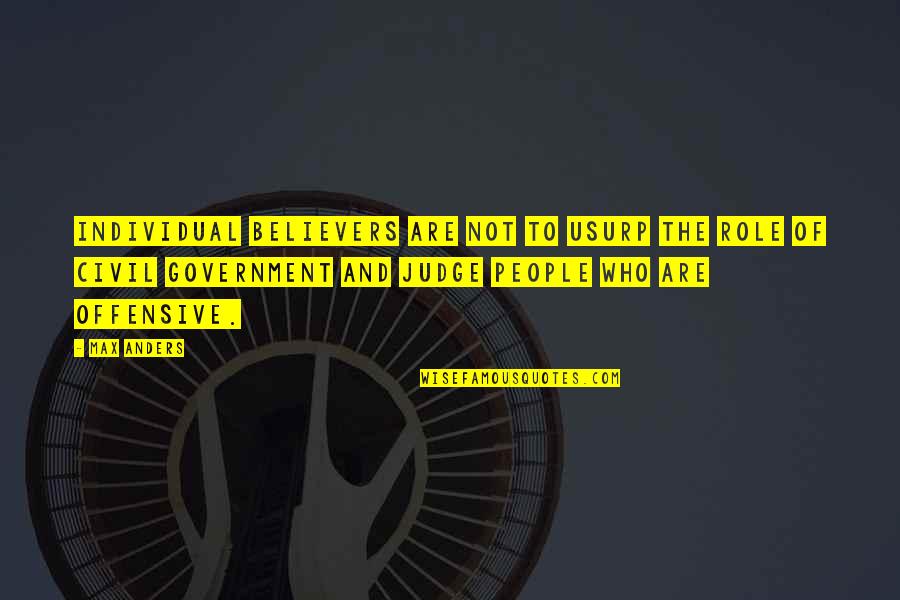 Individual believers are not to usurp the role of civil government and judge people who are offensive.
—
Max Anders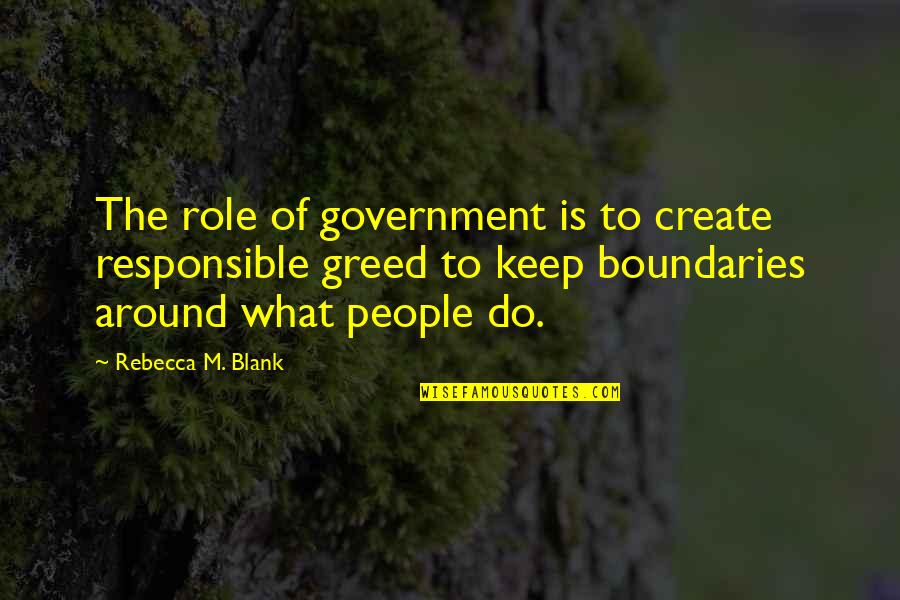 The role of government is to create responsible greed to keep boundaries around what people do.
—
Rebecca M. Blank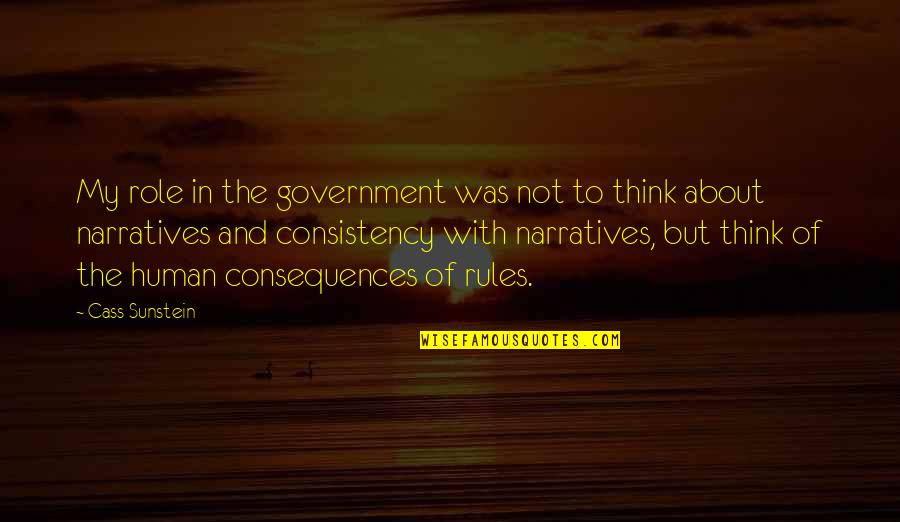 My role in the government was not to think about narratives and consistency with narratives, but think of the human consequences of rules.
—
Cass Sunstein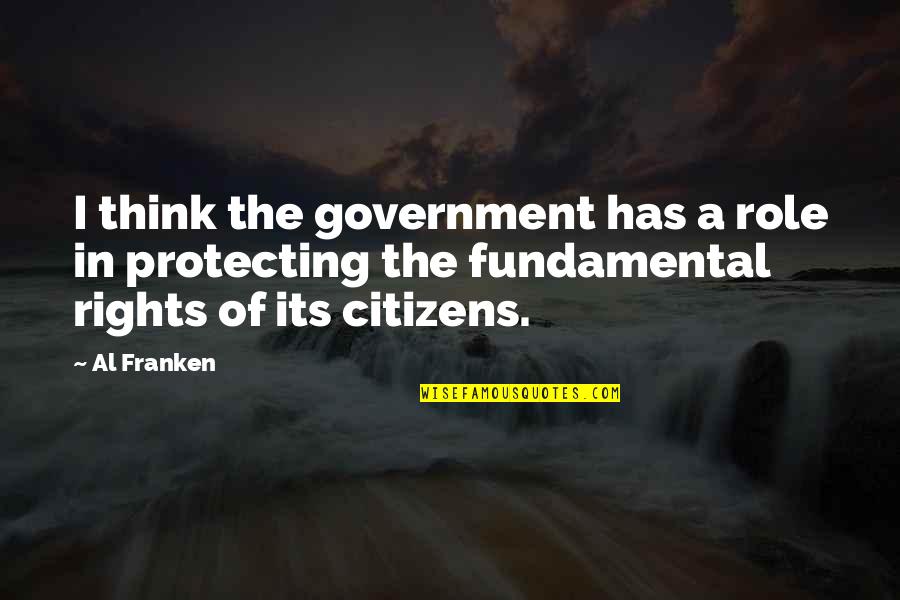 I think the government has a role in protecting the fundamental rights of its citizens.
—
Al Franken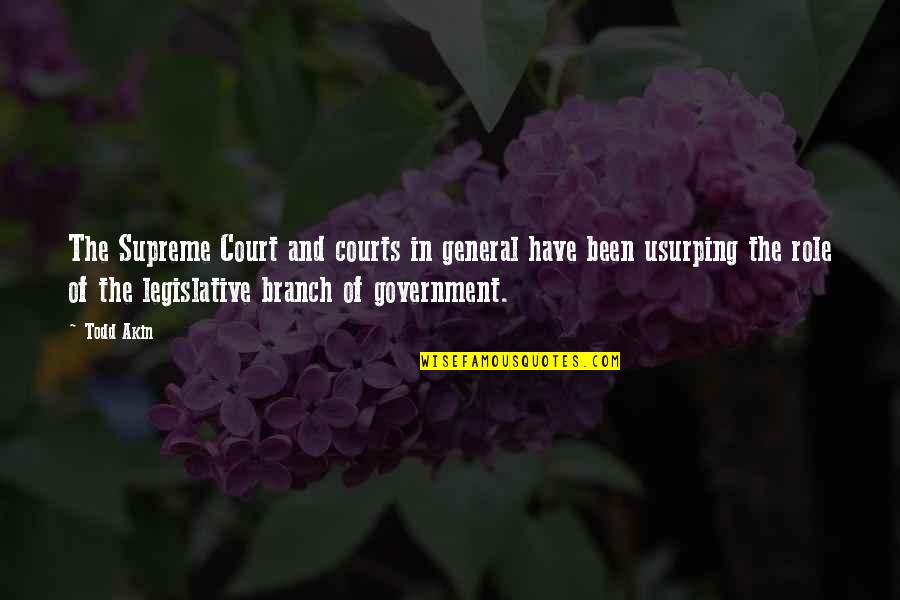 The Supreme Court and courts in general have been usurping the role of the legislative branch of government.
—
Todd Akin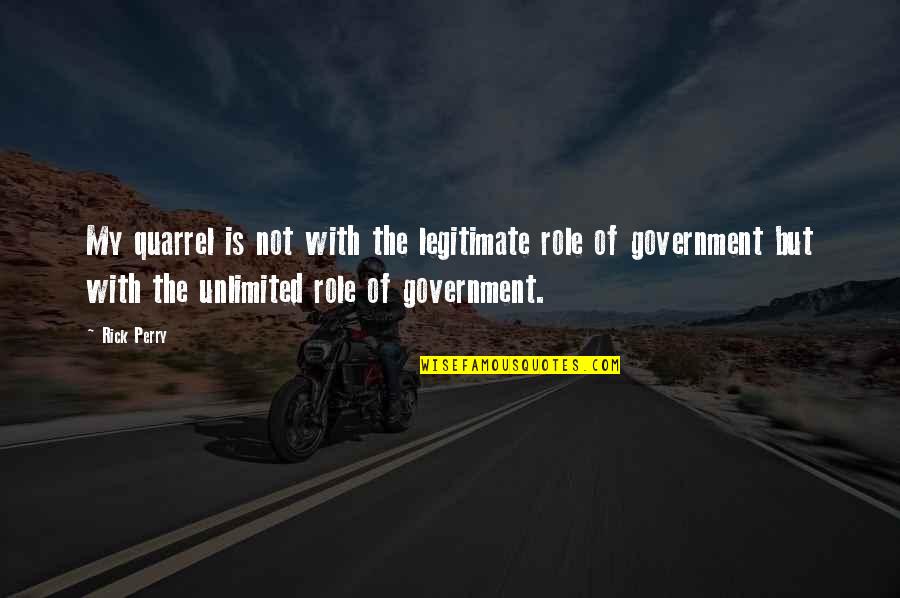 My quarrel is not with the legitimate
role of government
but with the unlimited
role of government
. —
Rick Perry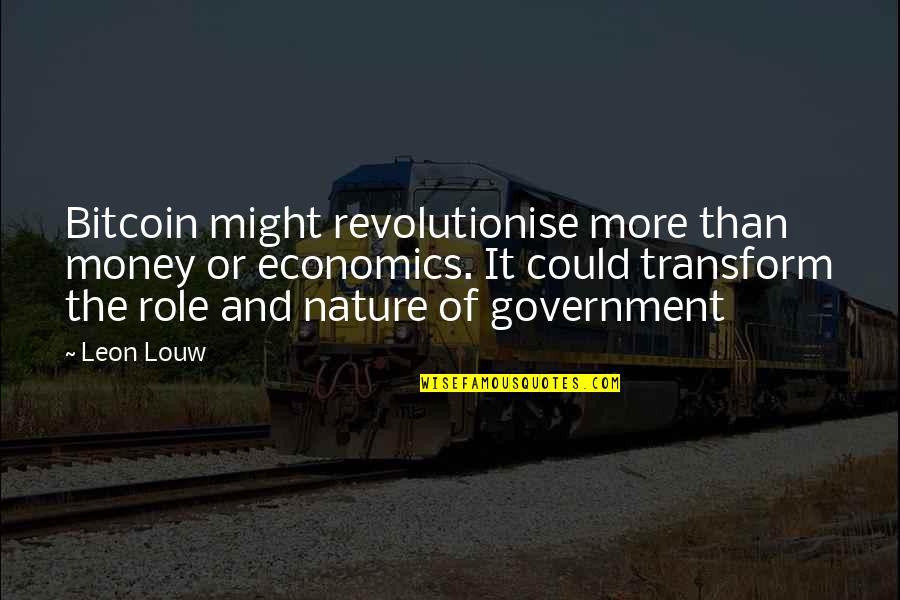 Bitcoin might revolutionise more than money or economics. It could transform the role and nature of government —
Leon Louw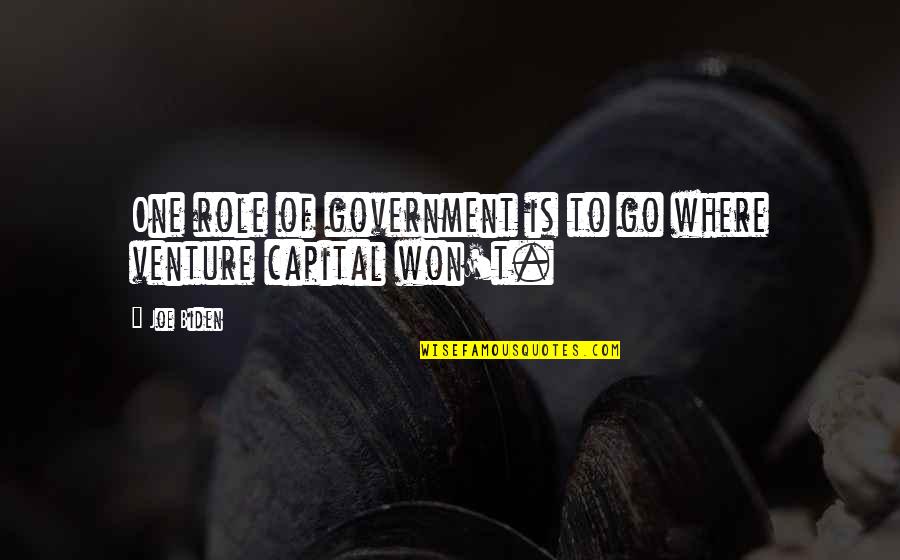 One
role of government
is to go where venture capital won't. —
Joe Biden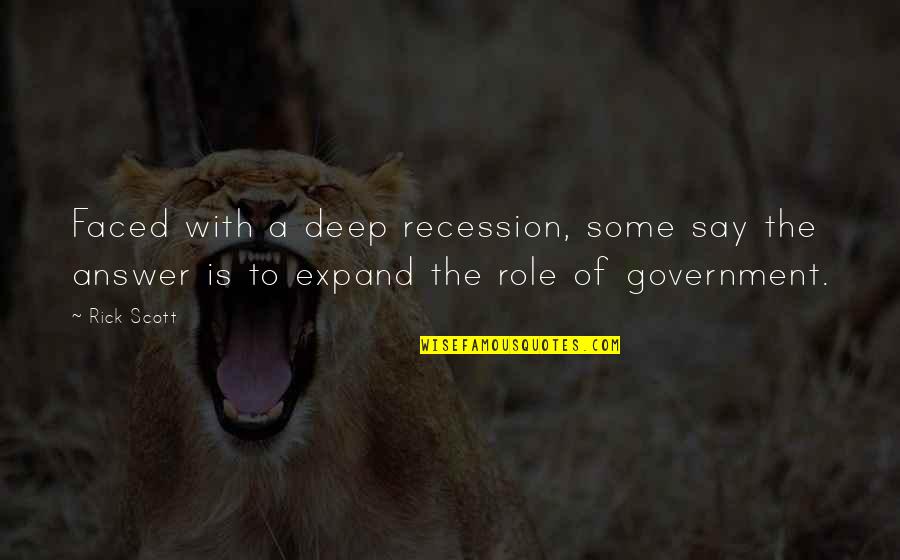 Faced with a deep recession, some say the answer is to expand the
role of government
. —
Rick Scott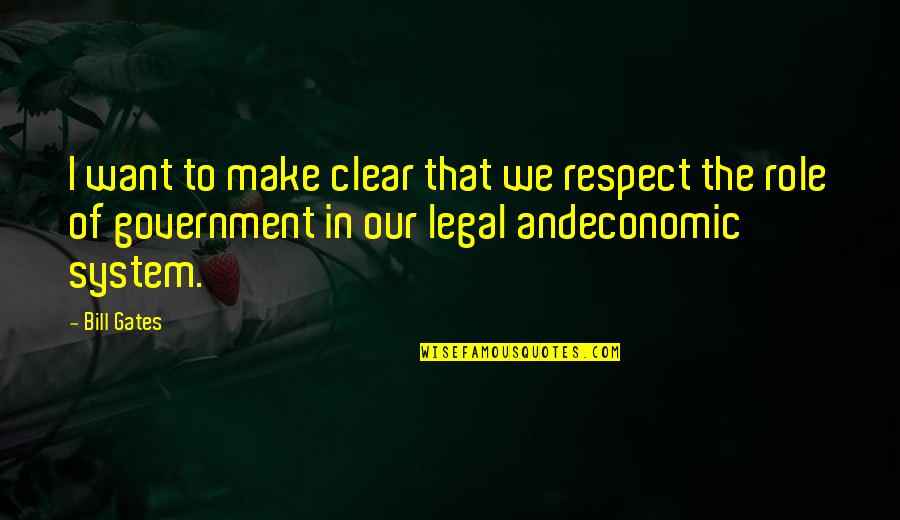 I want to make clear that we respect the
role of government
in our legal andeconomic system. —
Bill Gates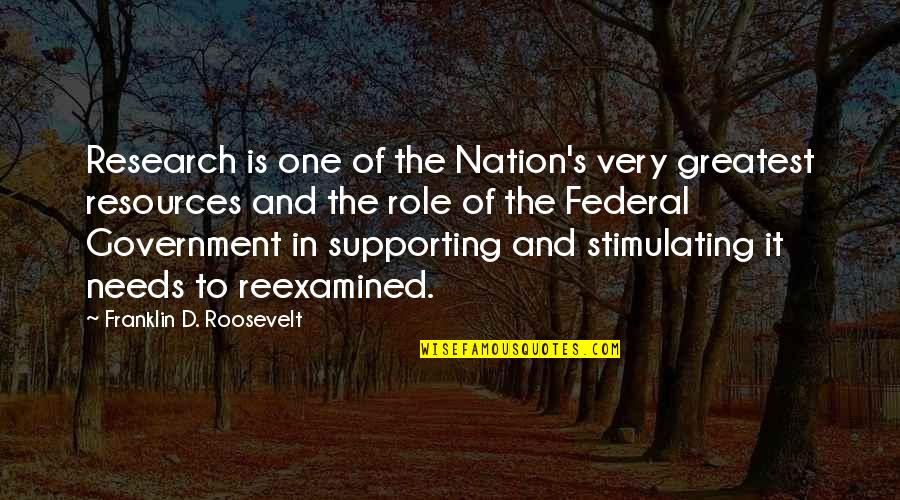 Research is one of the Nation's very greatest resources and the role of the Federal Government in supporting and stimulating it needs to reexamined. —
Franklin D. Roosevelt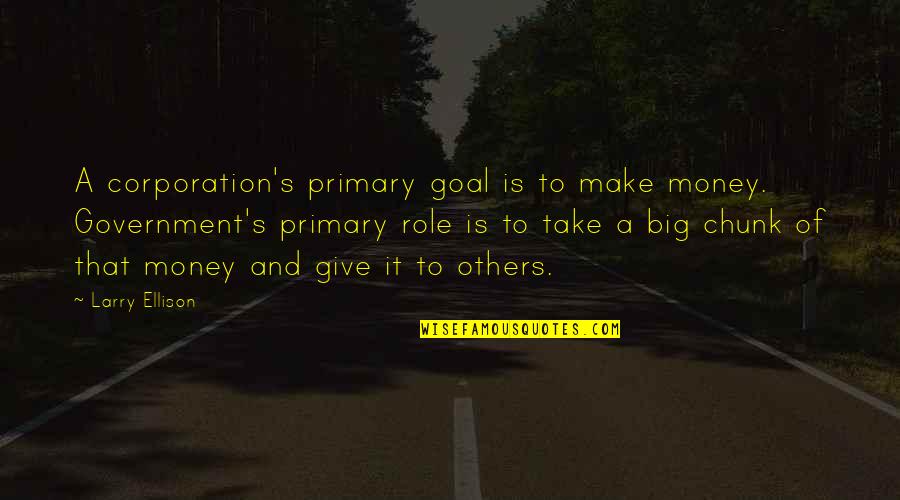 A corporation's primary goal is to make money. Government's primary role is to take a big chunk of that money and give it to others. —
Larry Ellison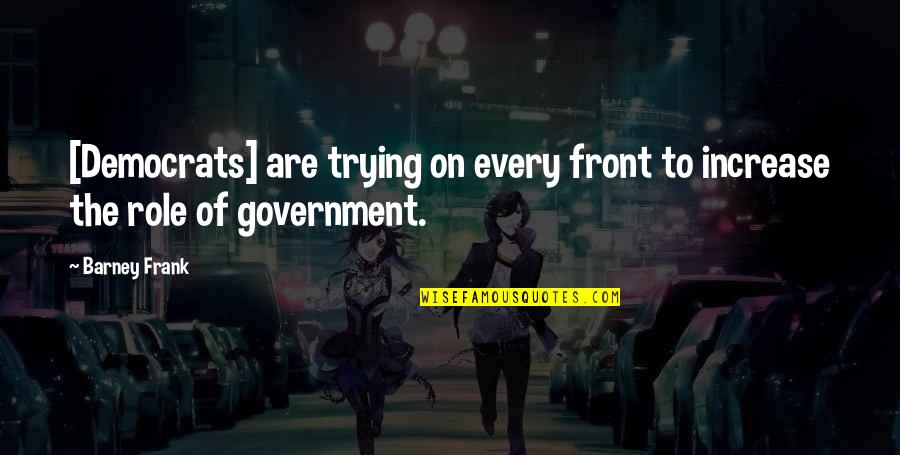 [Democrats] are trying on every front to increase the
role of government
. —
Barney Frank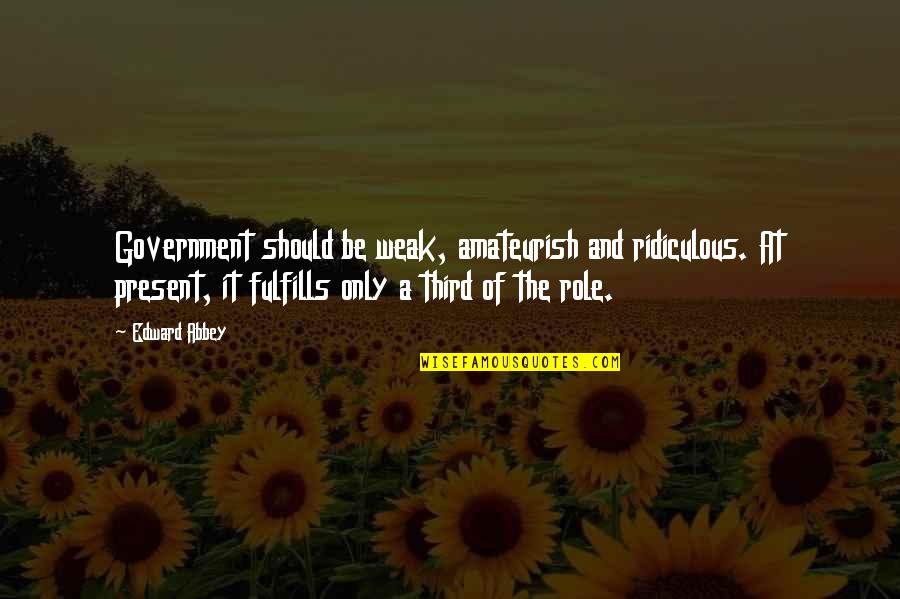 Government should be weak, amateurish and ridiculous. At present, it fulfills only a third of the role. —
Edward Abbey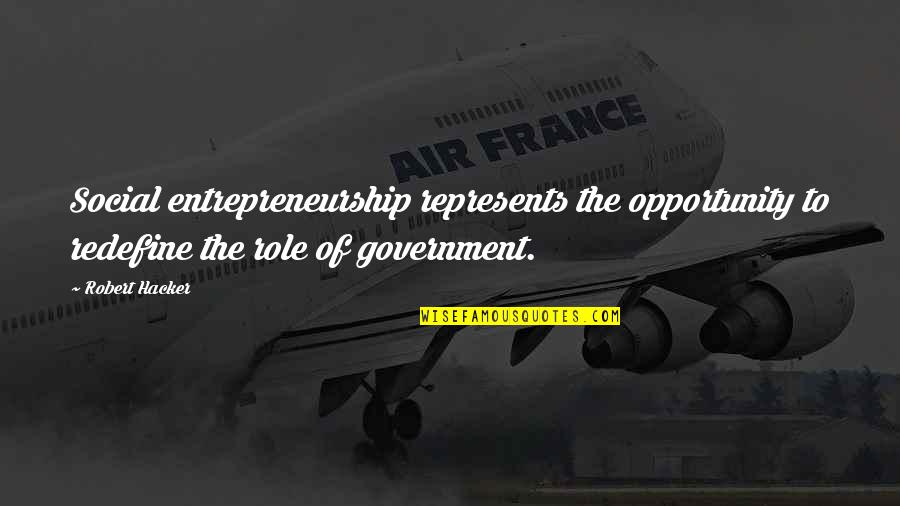 Social entrepreneurship represents the opportunity to redefine the
role of government
. —
Robert Hacker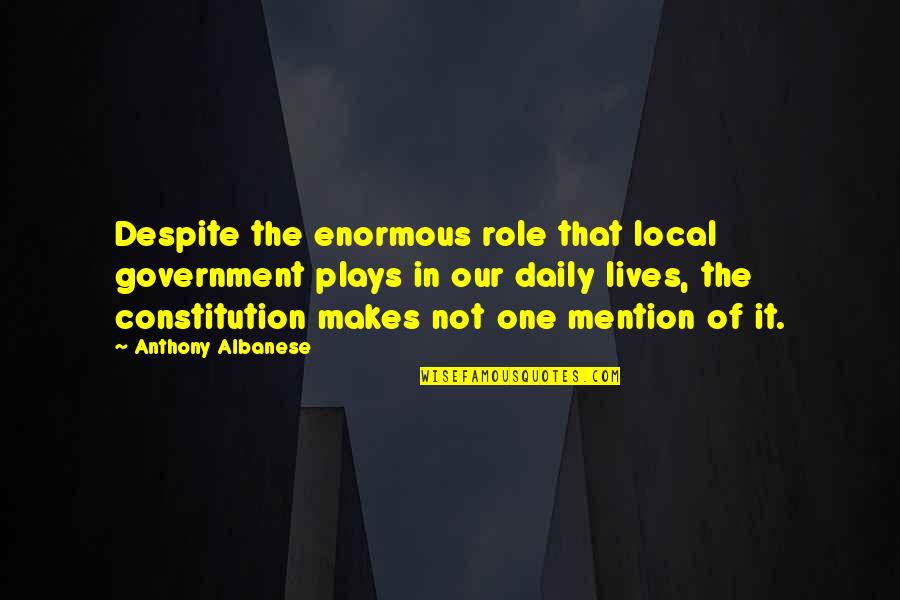 Despite the enormous role that local government plays in our daily lives, the constitution makes not one mention of it. —
Anthony Albanese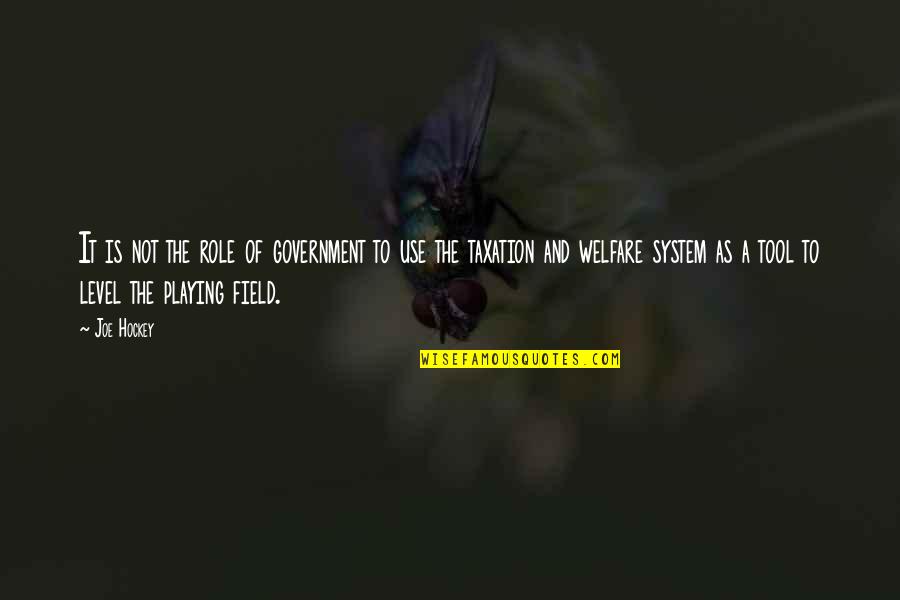 It is not the
role of government
to use the taxation and welfare system as a tool to level the playing field. —
Joe Hockey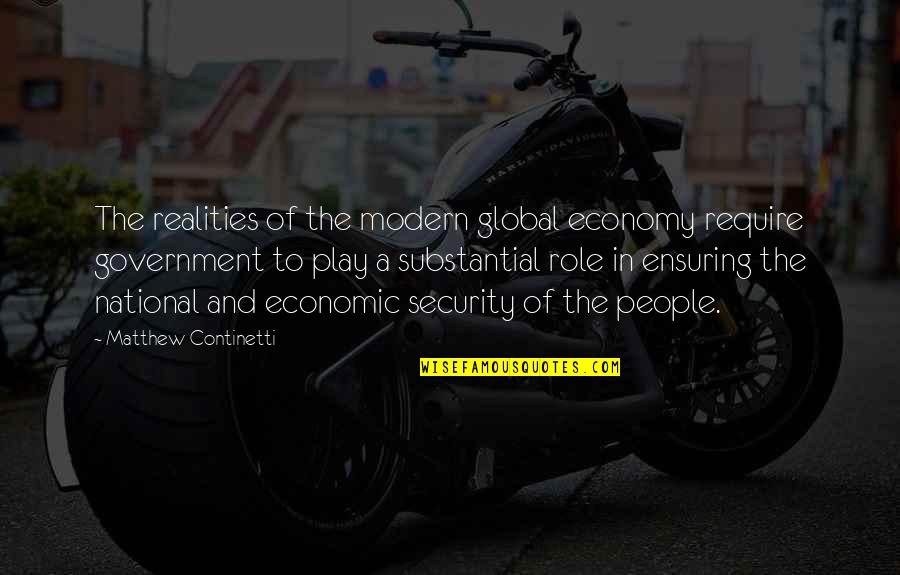 The realities of the modern global economy require government to play a substantial role in ensuring the national and economic security of the people. —
Matthew Continetti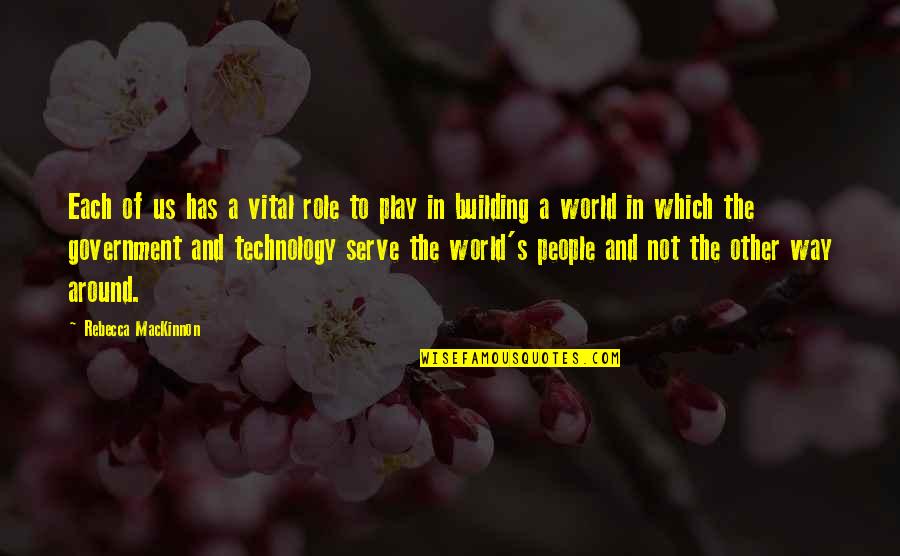 Each of us has a vital role to play in building a world in which the government and technology serve the world's people and not the other way around. —
Rebecca MacKinnon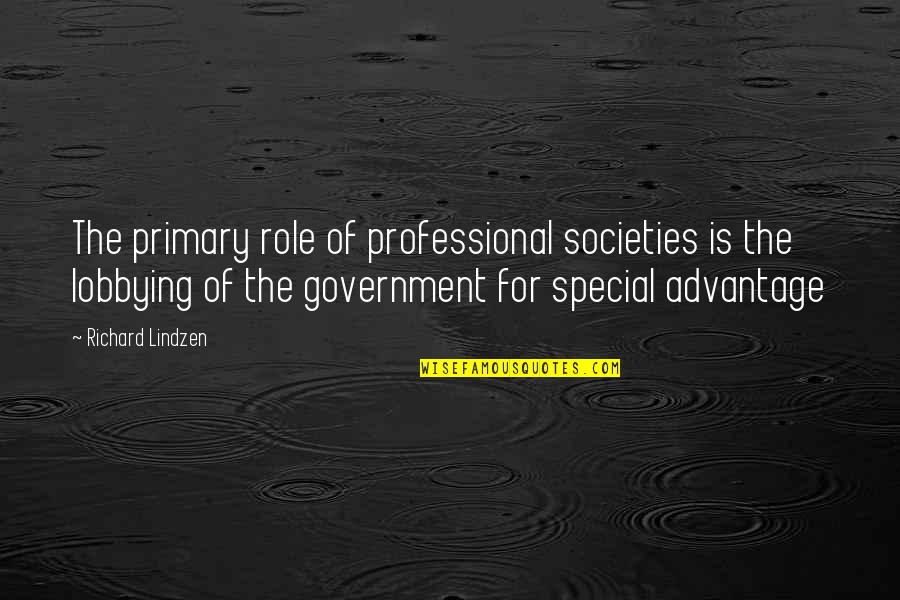 The primary role of professional societies is the lobbying of the government for special advantage —
Richard Lindzen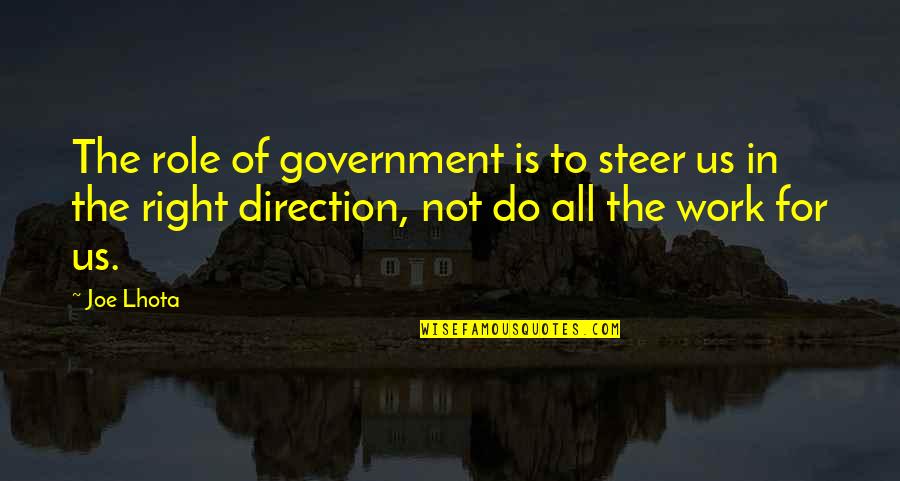 The
role of government
is to steer us in the right direction, not do all the work for us. —
Joe Lhota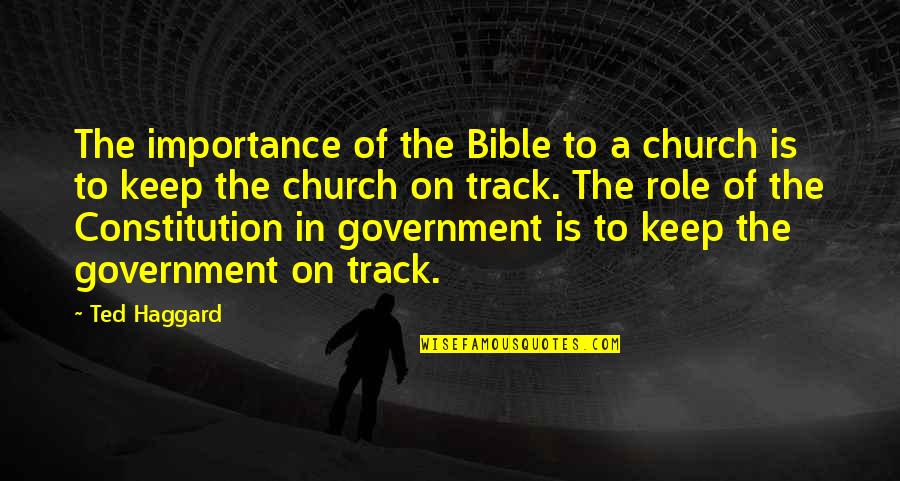 The importance of the Bible to a church is to keep the church on track. The role of the Constitution in government is to keep the government on track. —
Ted Haggard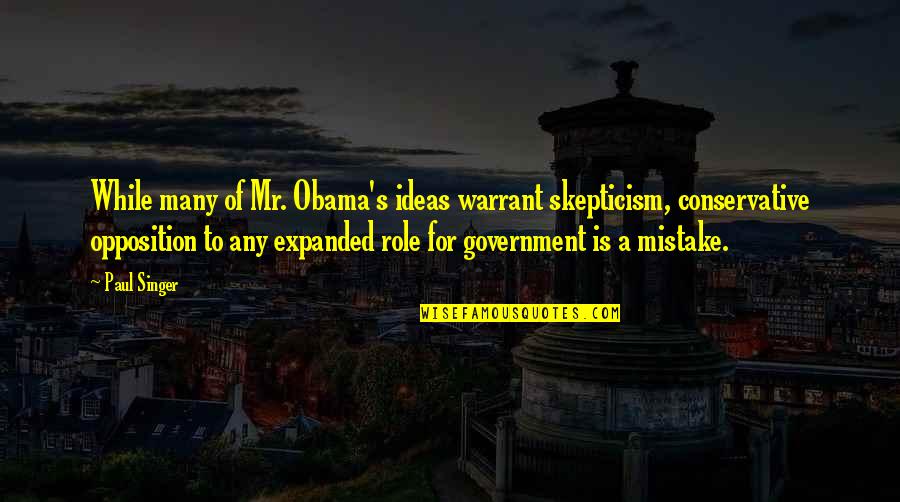 While many of Mr. Obama's ideas warrant skepticism, conservative opposition to any expanded role for government is a mistake. —
Paul Singer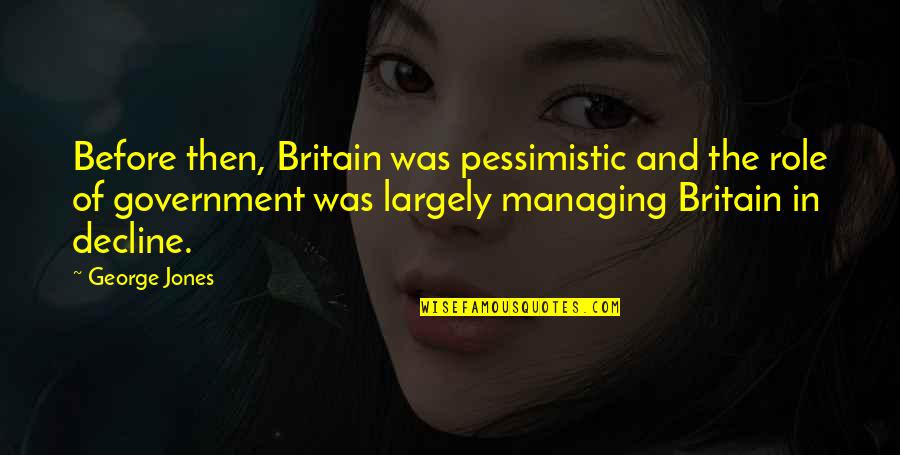 Before then, Britain was pessimistic and the
role of government
was largely managing Britain in decline. —
George Jones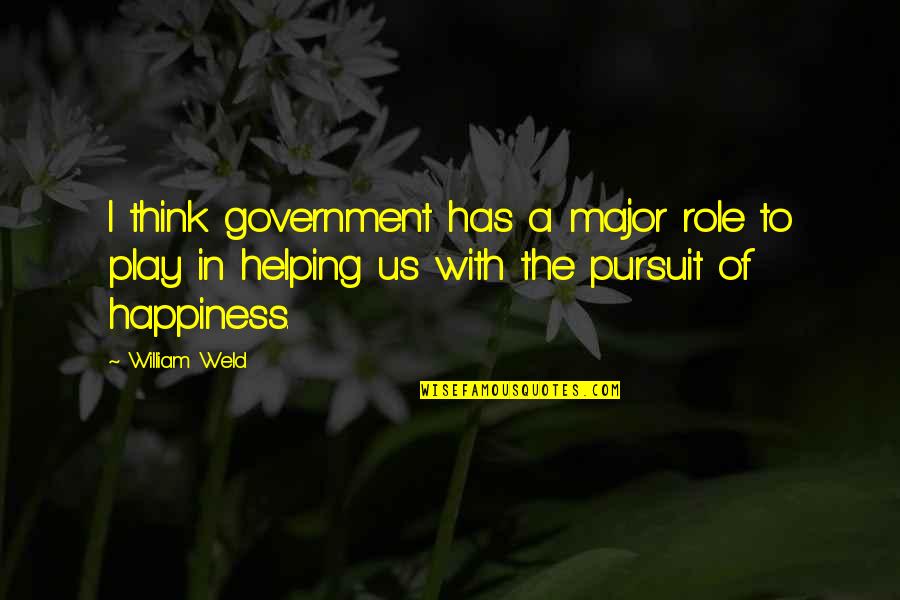 I think government has a major role to play in helping us with the pursuit of happiness. —
William Weld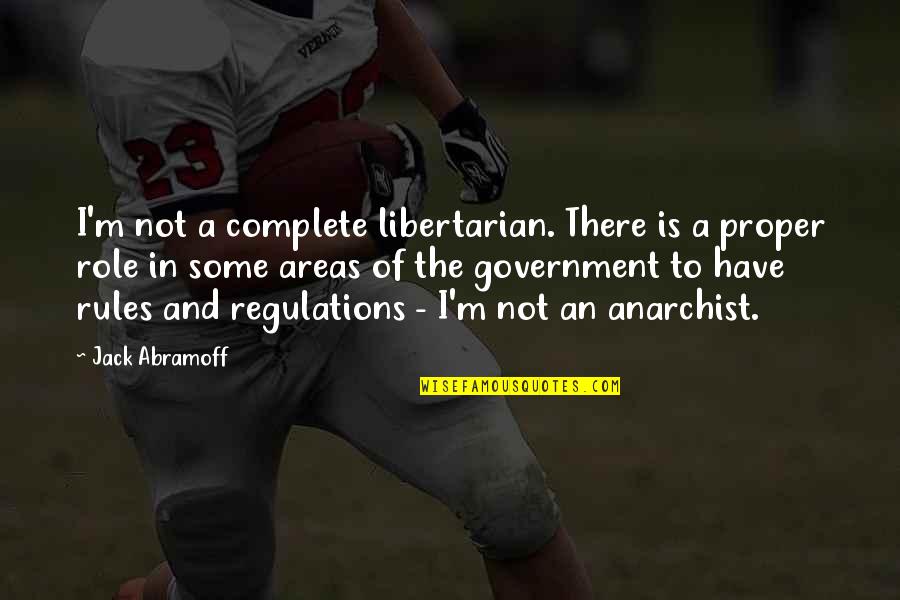 I'm not a complete libertarian. There is a proper role in some areas of the government to have rules and regulations - I'm not an anarchist. —
Jack Abramoff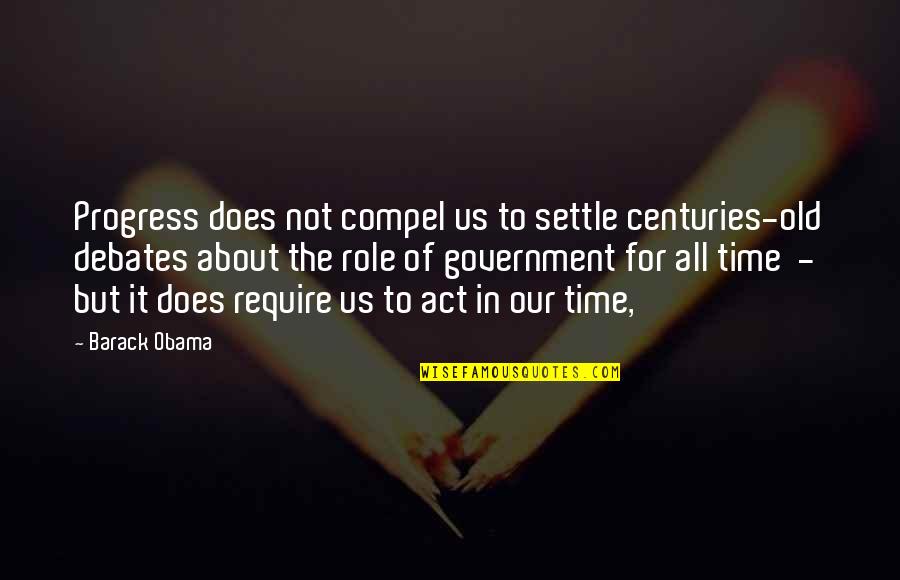 Progress does not compel us to settle centuries-old debates about the
role of government
for all time - but it does require us to act in our time, —
Barack Obama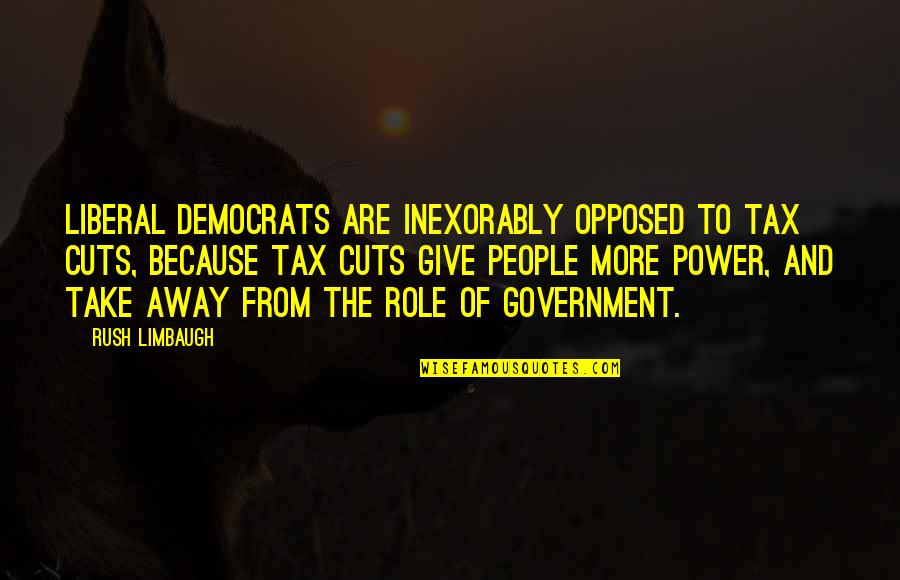 Liberal Democrats are inexorably opposed to tax cuts, because tax cuts give people more power, and take away from the
role of government
. —
Rush Limbaugh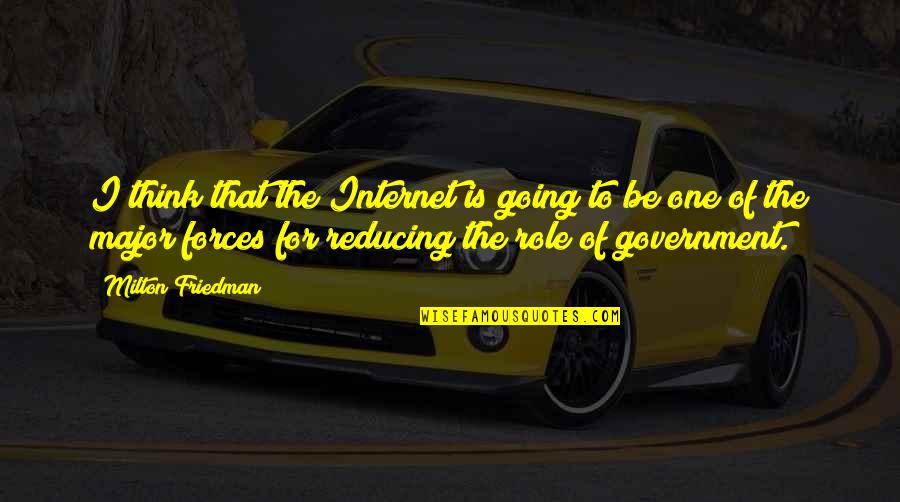 I think that the Internet is going to be one of the major forces for reducing the
role of government
. —
Milton Friedman