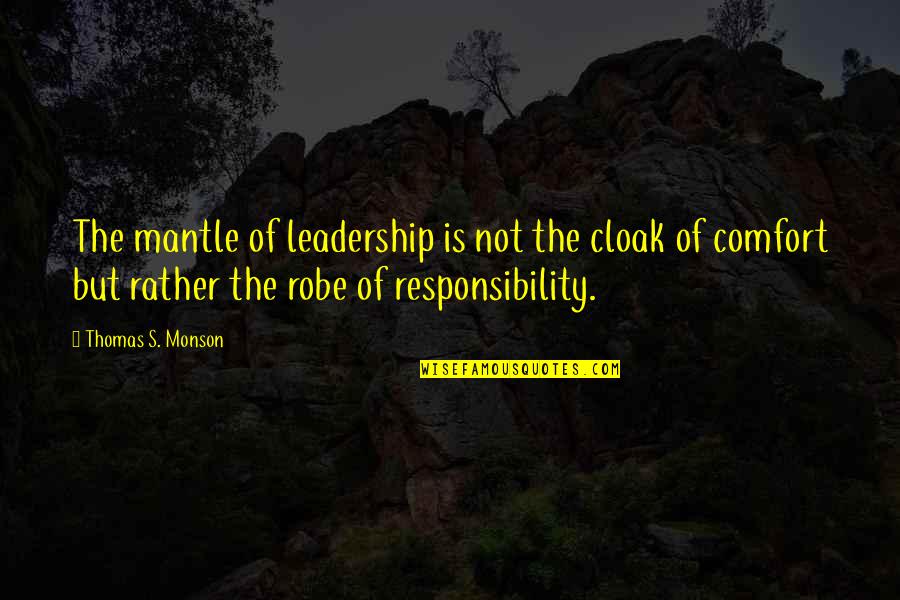 The mantle of leadership is not the cloak of comfort but rather the robe of responsibility.
—
Thomas S. Monson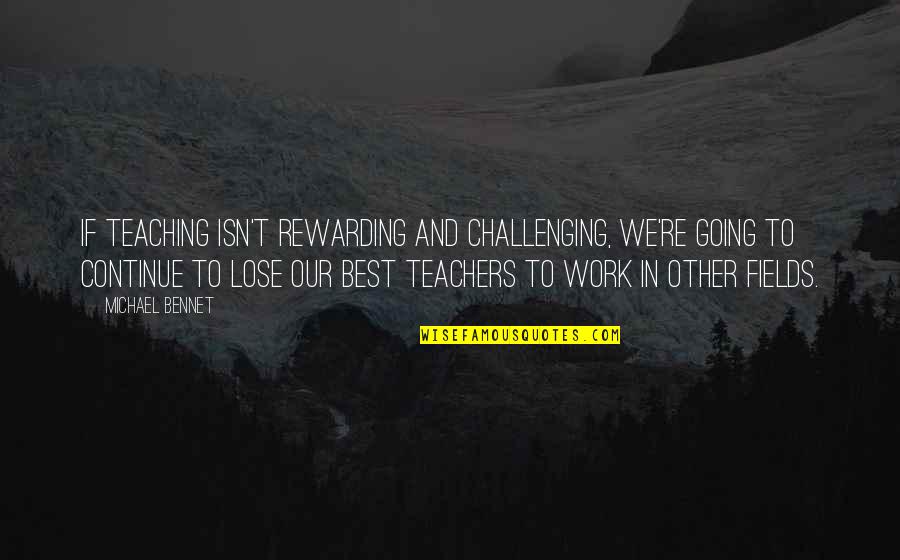 If teaching isn't rewarding and challenging, we're going to continue to lose our best teachers to work in other fields.
—
Michael Bennet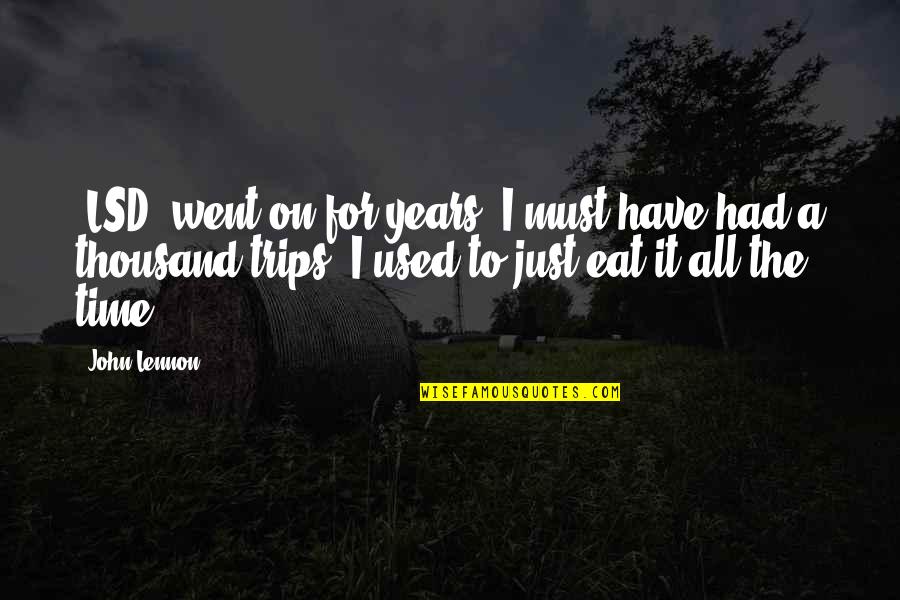 [LSD] went on for years. I must have had a thousand trips. I used to just eat it all the time.
—
John Lennon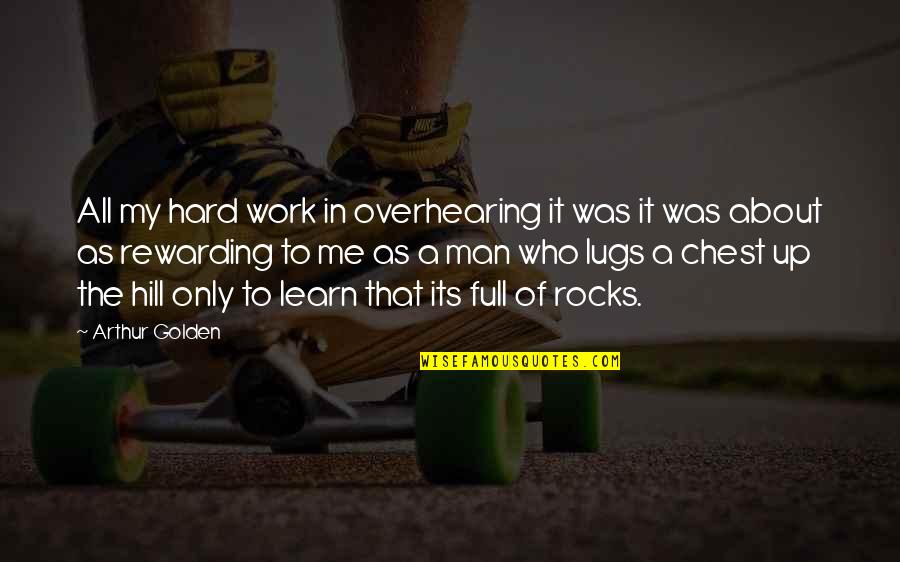 All my hard work in overhearing it was it was about as rewarding to me as a man who lugs a chest up the hill only to learn that its full of rocks.
—
Arthur Golden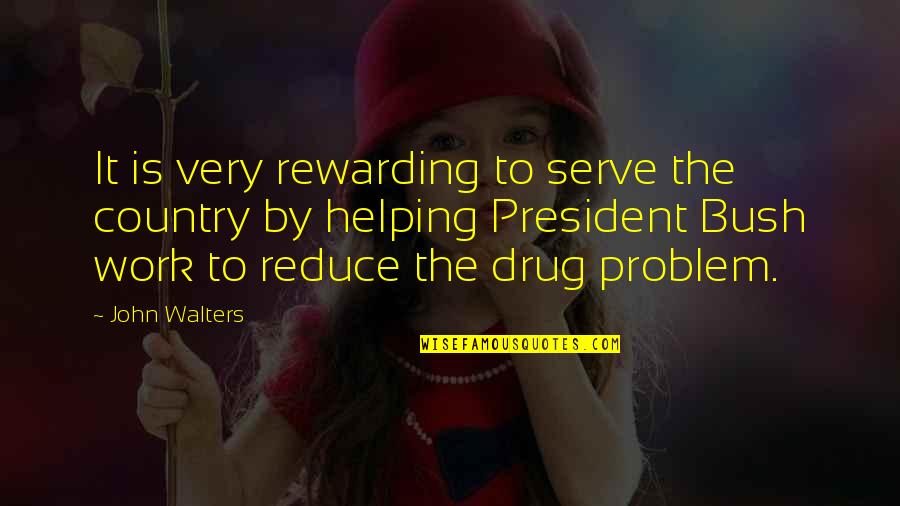 It is very rewarding to serve the country by helping President Bush work to reduce the drug problem.
—
John Walters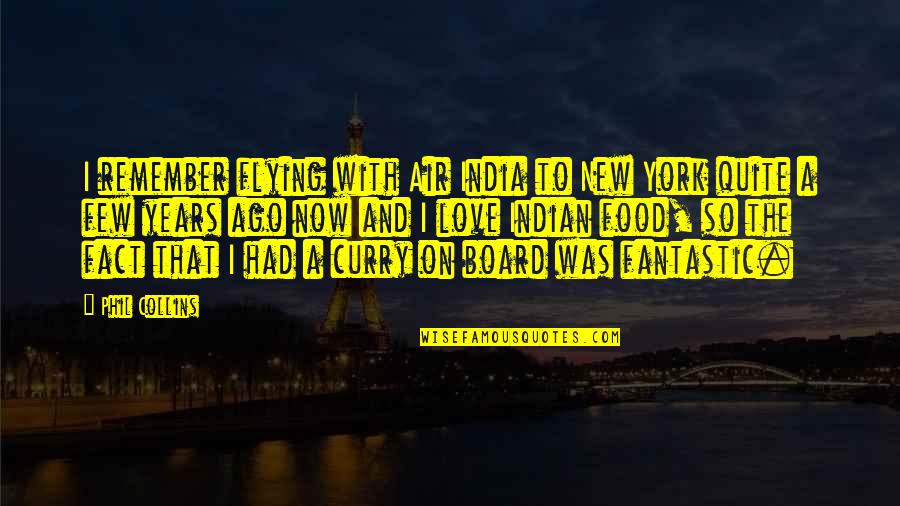 I remember flying with Air India to New York quite a few years ago now and I love Indian food, so the fact that I had a curry on board was fantastic.
—
Phil Collins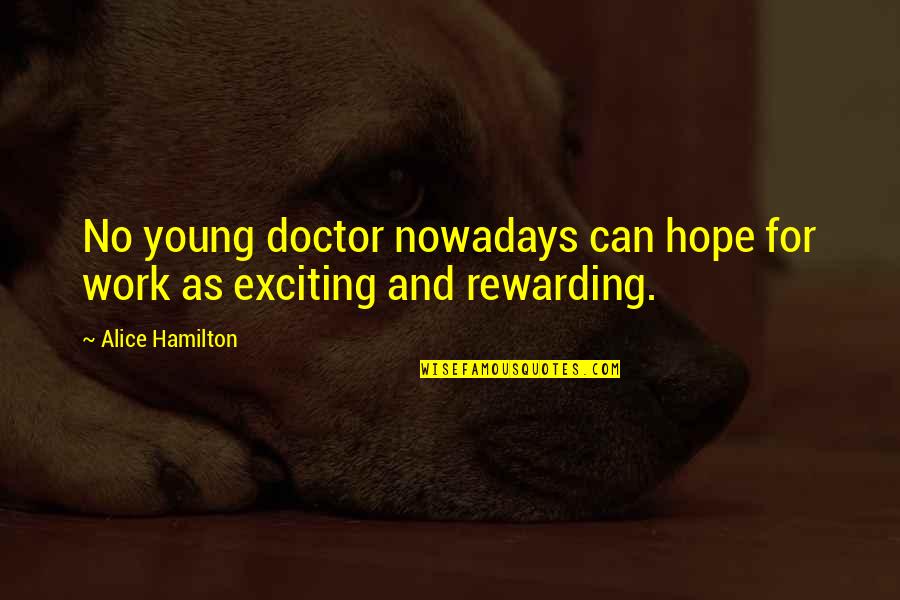 No young doctor nowadays can hope for work as exciting and rewarding.
—
Alice Hamilton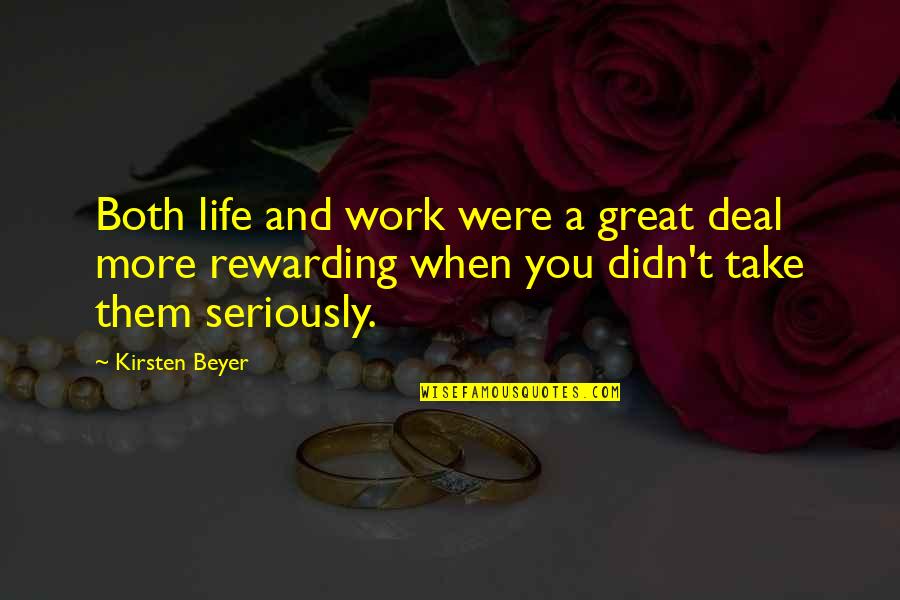 Both life and work were a great deal more rewarding when you didn't take them seriously.
—
Kirsten Beyer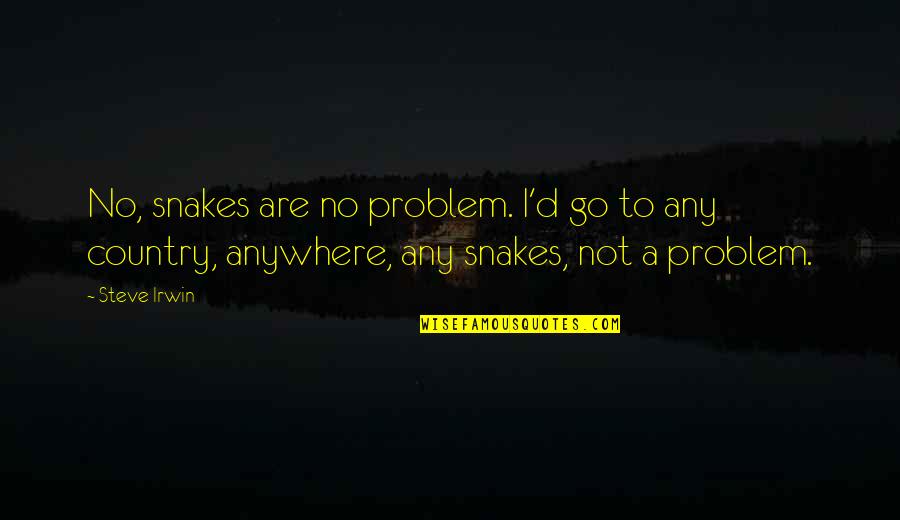 No, snakes are no problem. I'd go to any country, anywhere, any snakes, not a problem.
—
Steve Irwin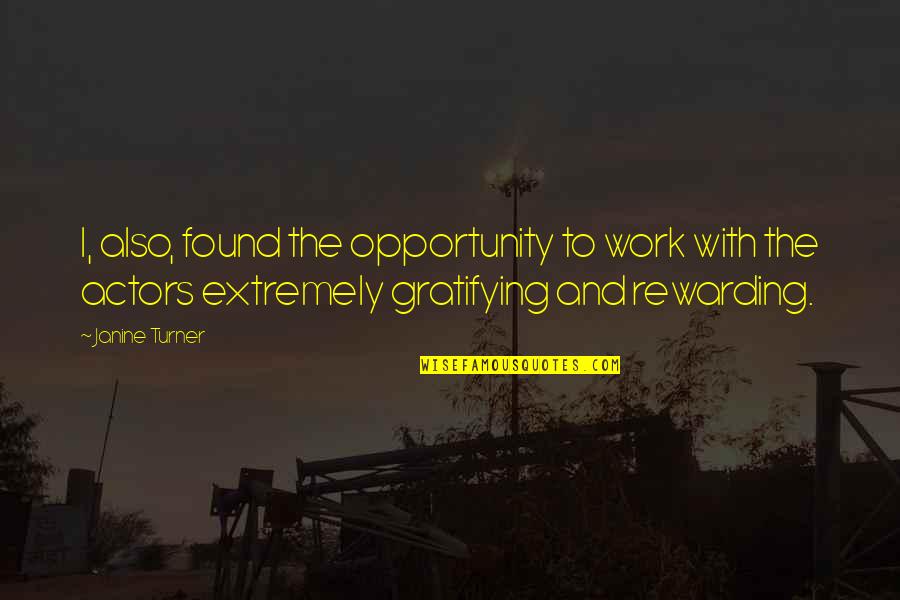 I, also, found the opportunity to work with the actors extremely gratifying and rewarding.
—
Janine Turner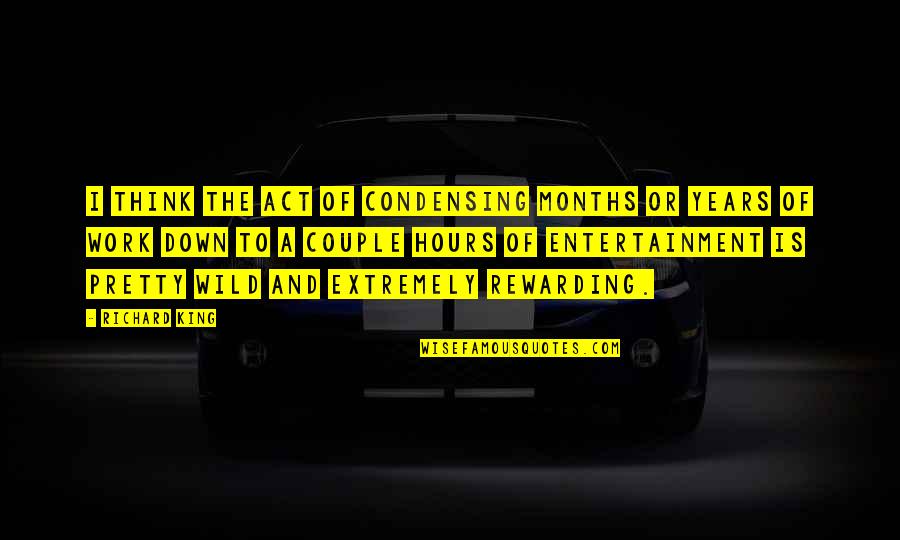 I think the act of condensing months or years of work down to a couple hours of entertainment is pretty wild and extremely rewarding.
—
Richard King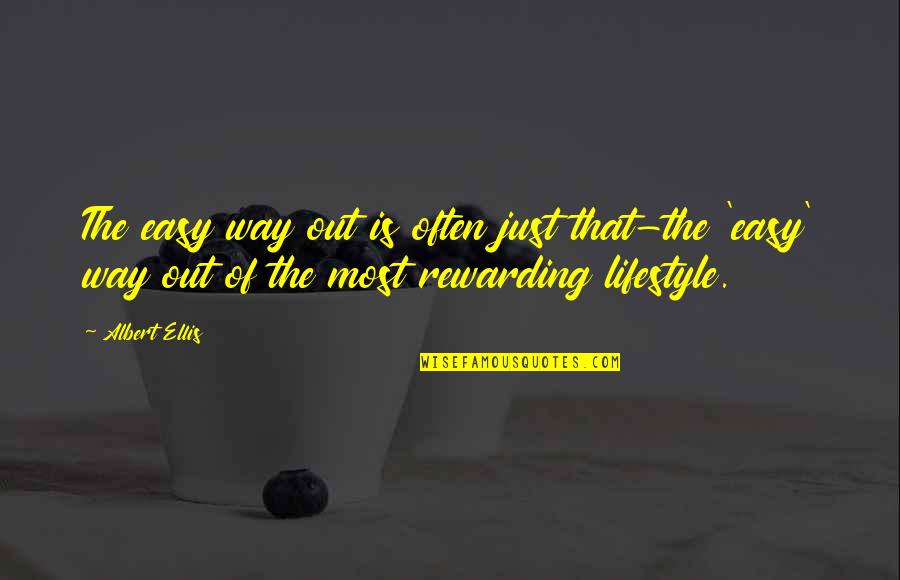 The easy way out is often just that-the 'easy' way out of the most rewarding lifestyle.
—
Albert Ellis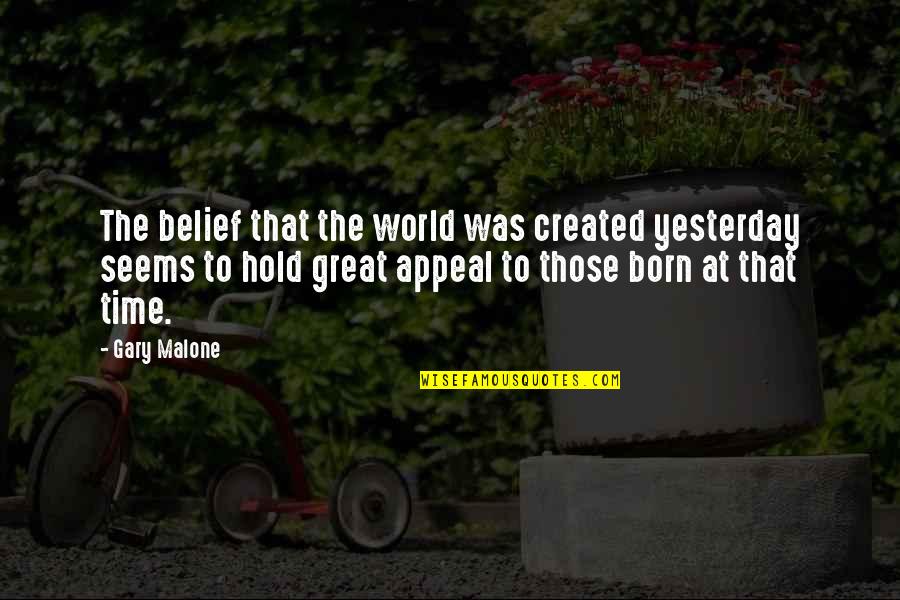 The belief that the world was created yesterday seems to hold great appeal to those born at that time.
—
Gary Malone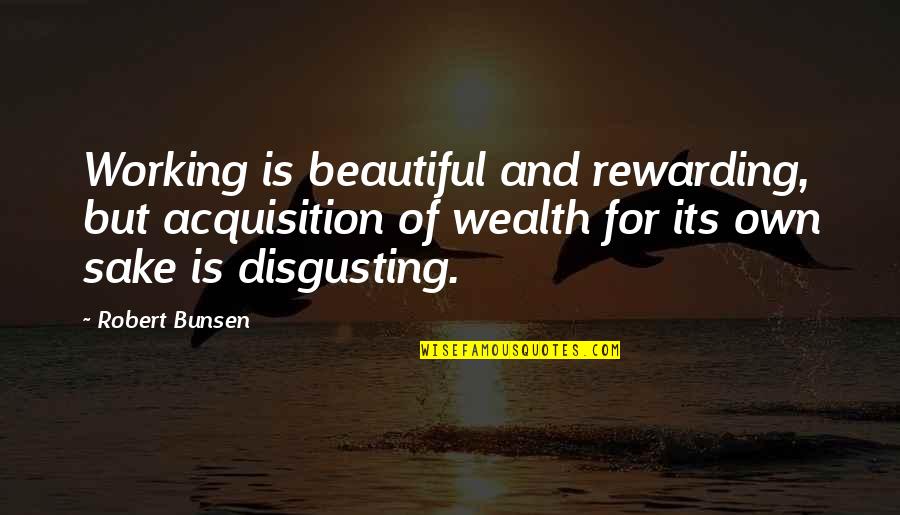 Working is beautiful and rewarding, but acquisition of wealth for its own sake is disgusting.
—
Robert Bunsen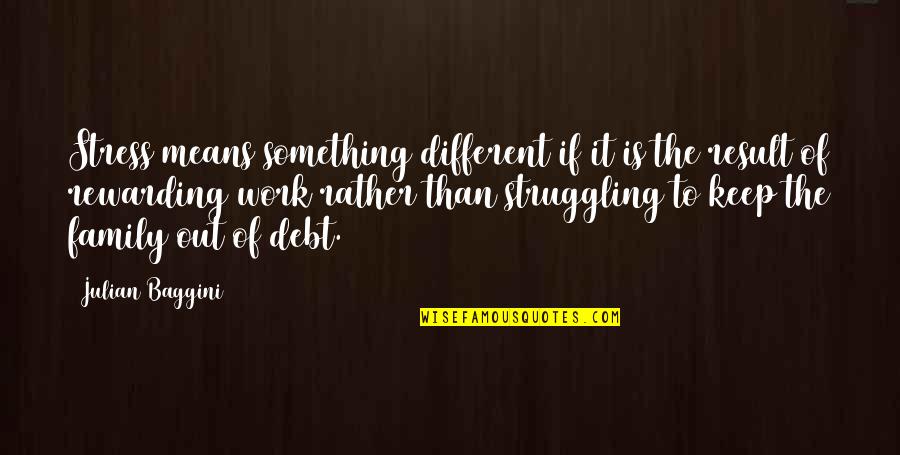 Stress means something different if it is the result of
rewarding work
rather than struggling to keep the family out of debt. —
Julian Baggini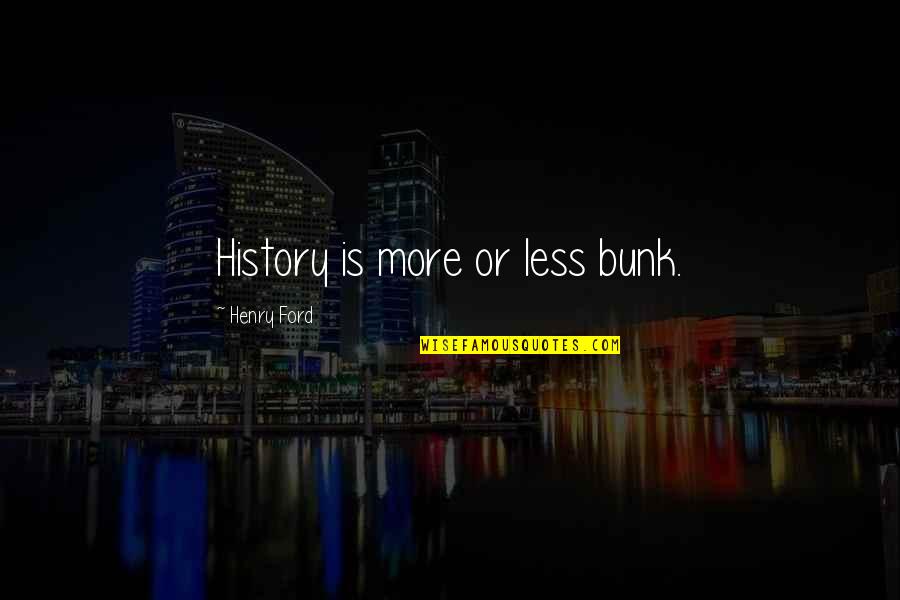 History is more or less bunk. —
Henry Ford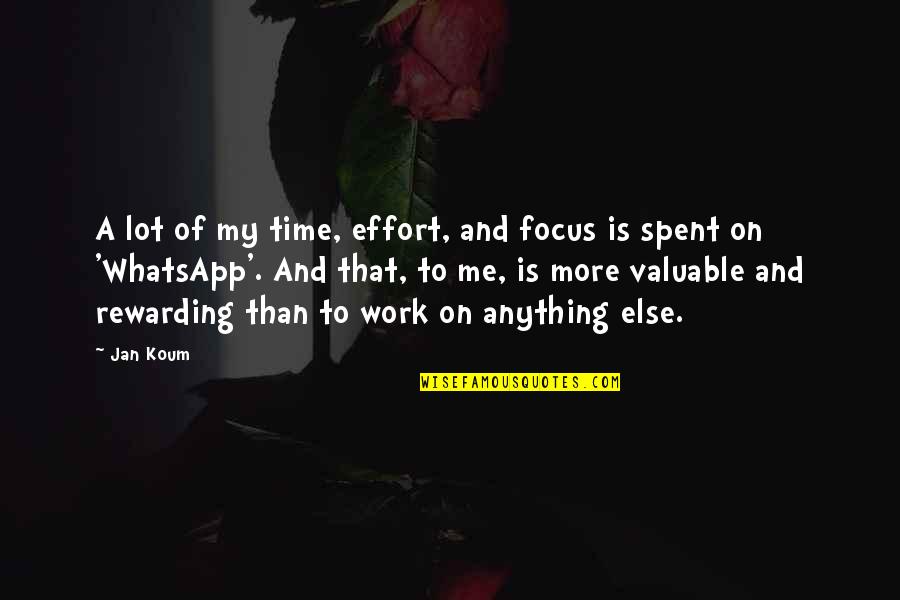 A lot of my time, effort, and focus is spent on 'WhatsApp'. And that, to me, is more valuable and rewarding than to work on anything else. —
Jan Koum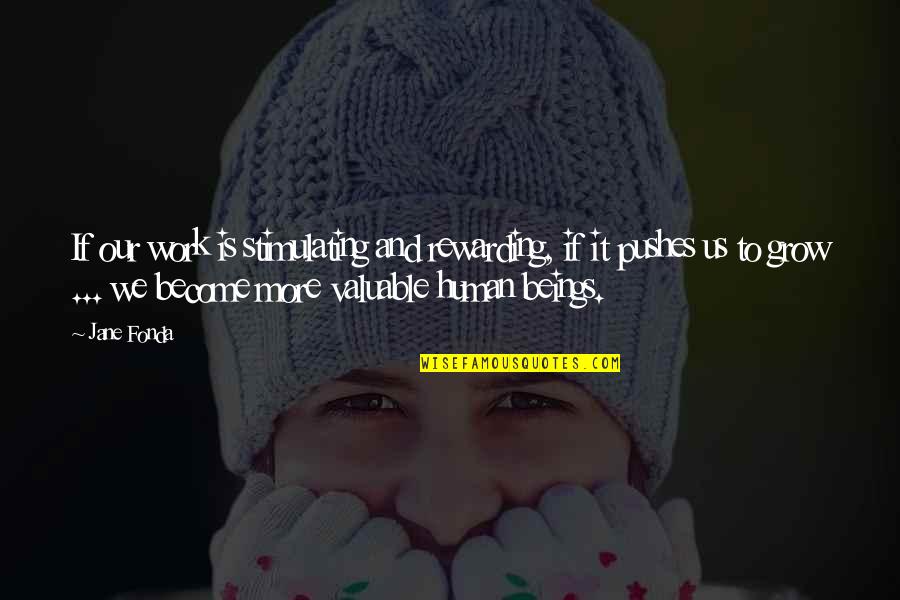 If our work is stimulating and rewarding, if it pushes us to grow ... we become more valuable human beings. —
Jane Fonda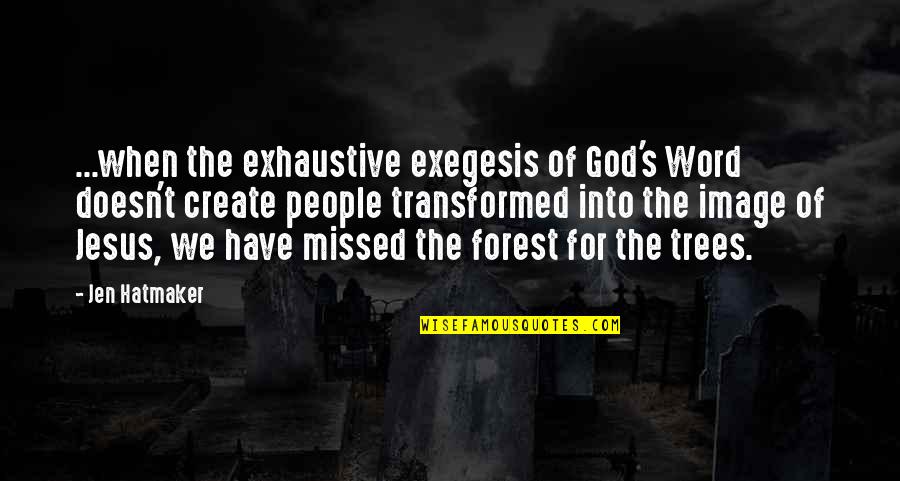 ...when the exhaustive exegesis of God's Word doesn't create people transformed into the image of Jesus, we have missed the forest for the trees. —
Jen Hatmaker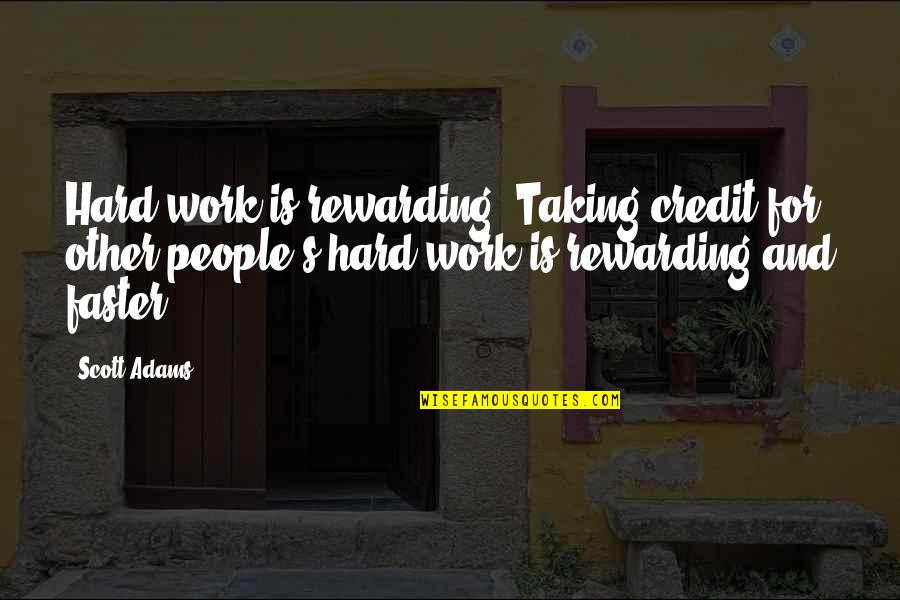 Hard work is rewarding. Taking credit for other people's hard work is rewarding and faster. —
Scott Adams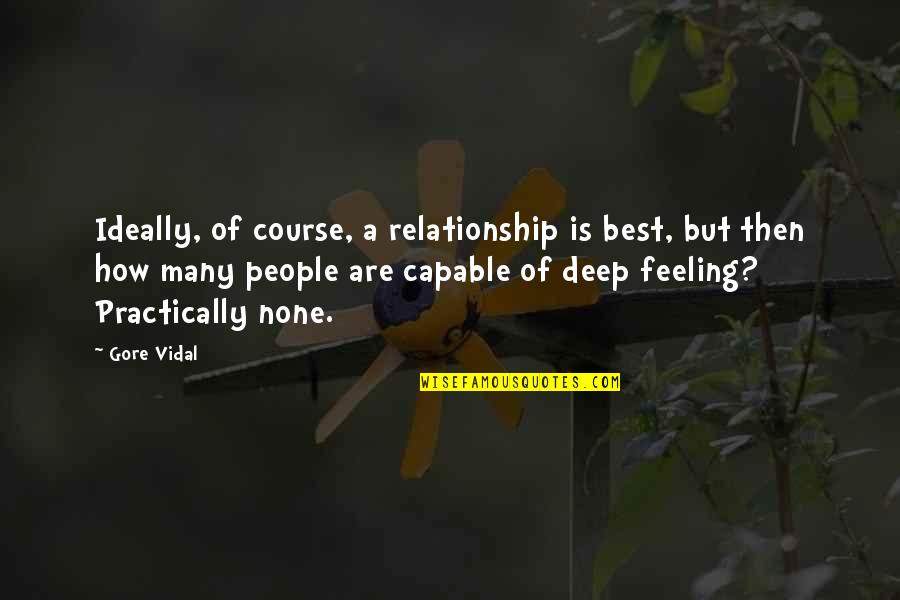 Ideally, of course, a relationship is best, but then how many people are capable of deep feeling? Practically none. —
Gore Vidal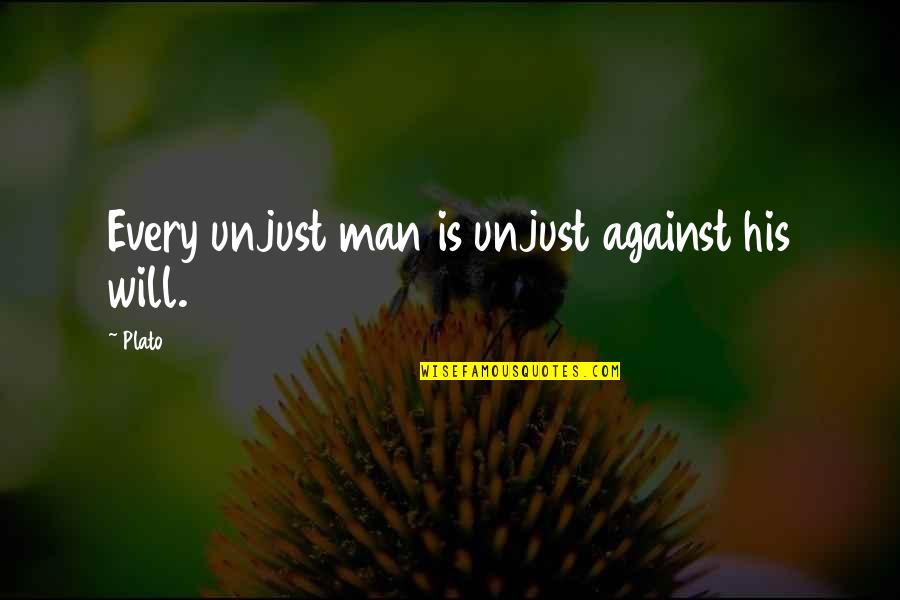 Every unjust man is unjust against his will. —
Plato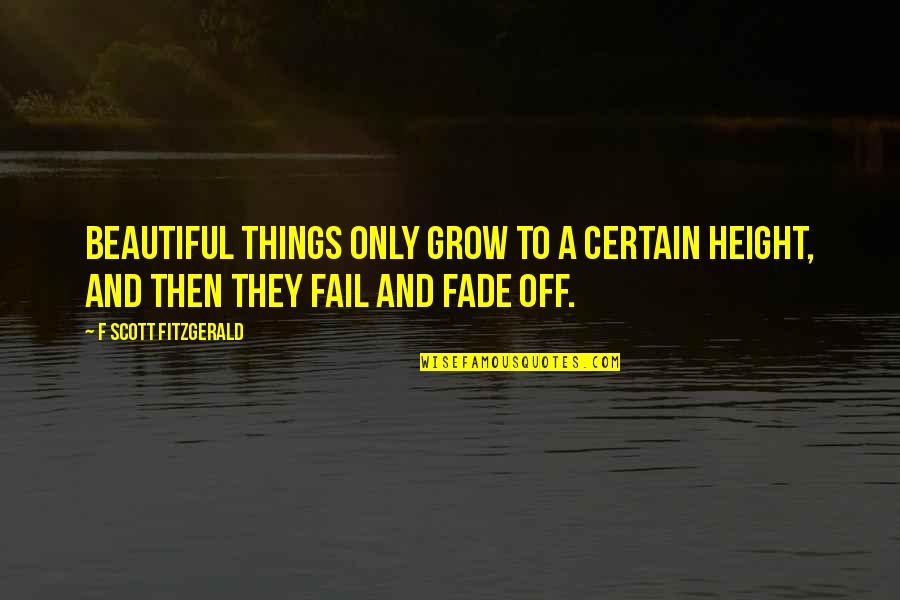 Beautiful things only grow to a certain height, and then they fail and fade off. —
F Scott Fitzgerald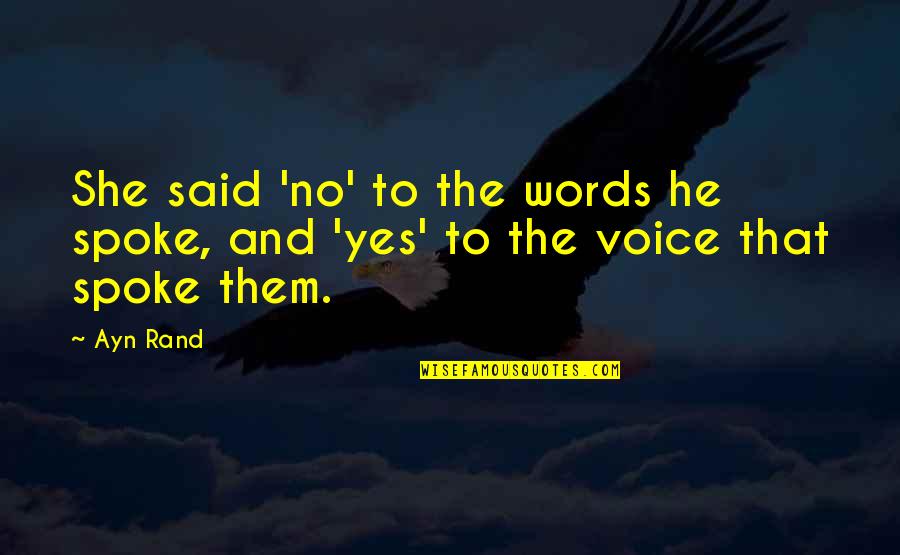 She said 'no' to the words he spoke, and 'yes' to the voice that spoke them. —
Ayn Rand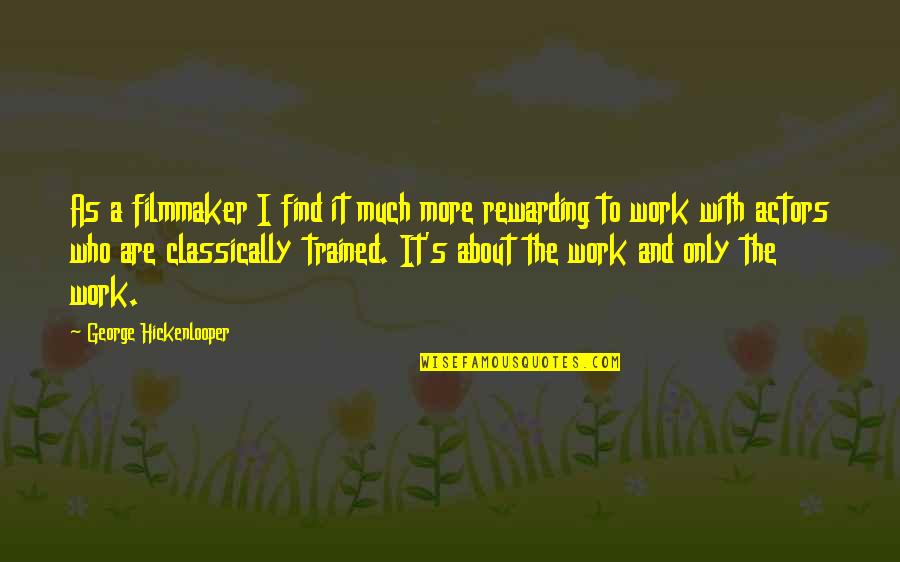 As a filmmaker I find it much more rewarding to work with actors who are classically trained. It's about the work and only the work. —
George Hickenlooper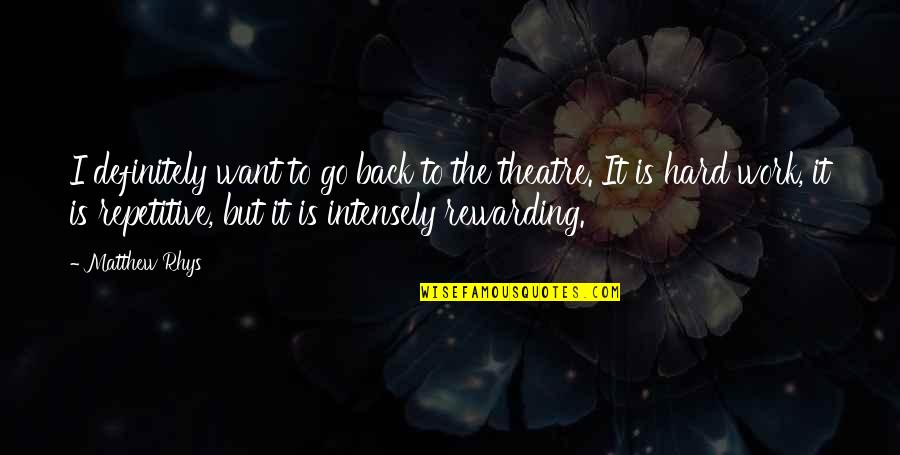 I definitely want to go back to the theatre. It is hard work, it is repetitive, but it is intensely rewarding. —
Matthew Rhys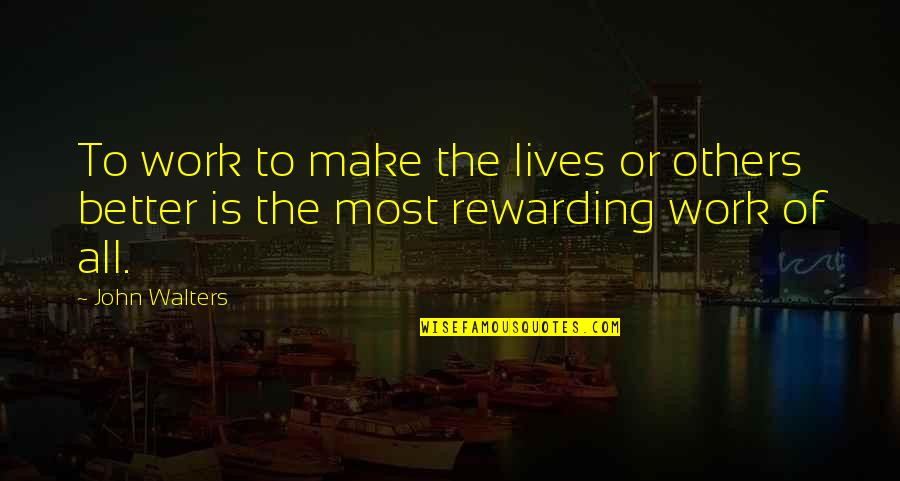 To work to make the lives or others better is the most
rewarding work
of all. —
John Walters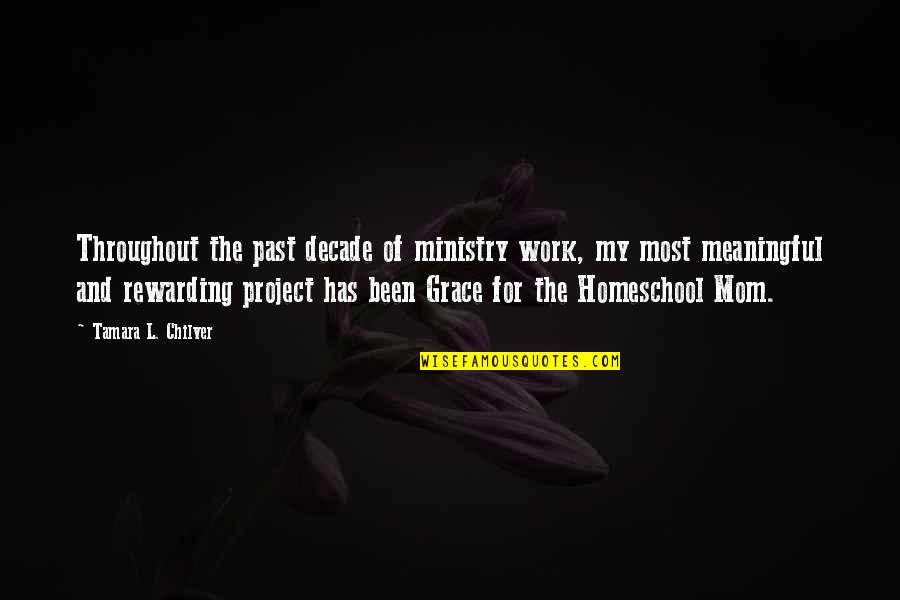 Throughout the past decade of ministry work, my most meaningful and rewarding project has been Grace for the Homeschool Mom. —
Tamara L. Chilver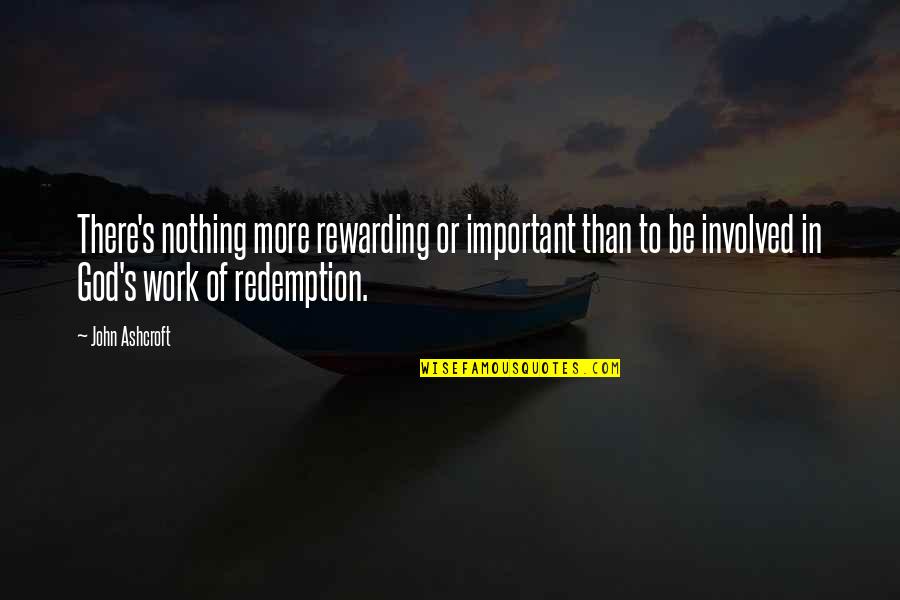 There's nothing more rewarding or important than to be involved in God's work of redemption. —
John Ashcroft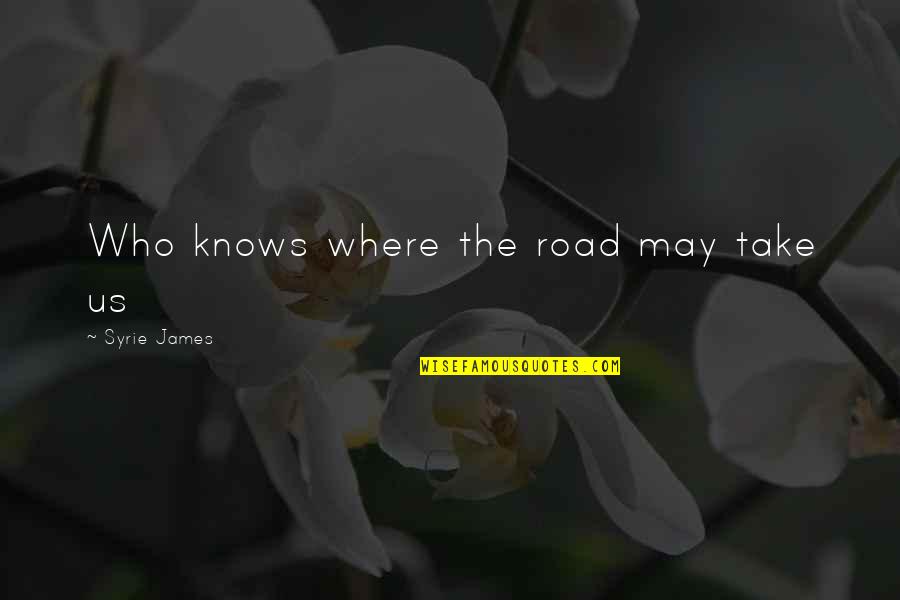 Who knows where the road may take us —
Syrie James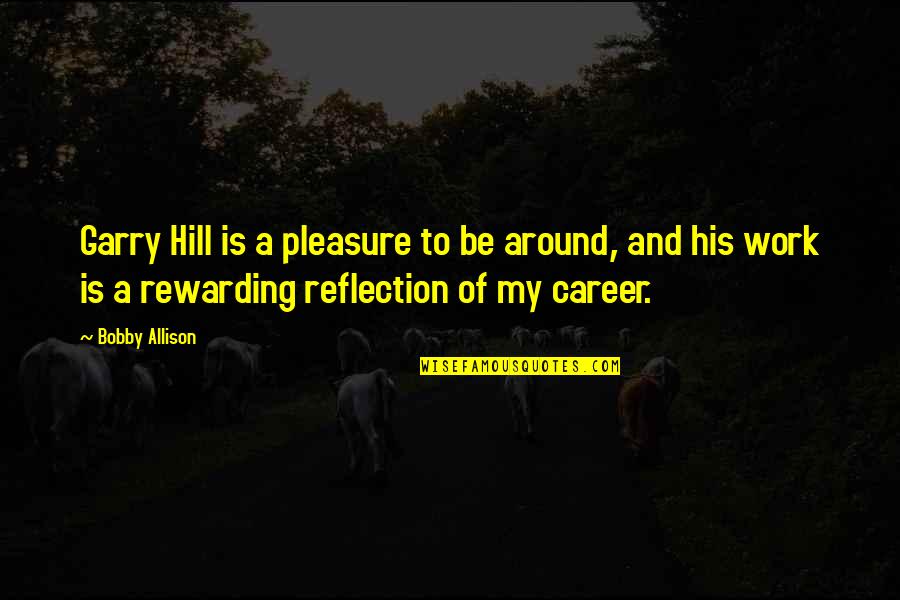 Garry Hill is a pleasure to be around, and his work is a rewarding reflection of my career. —
Bobby Allison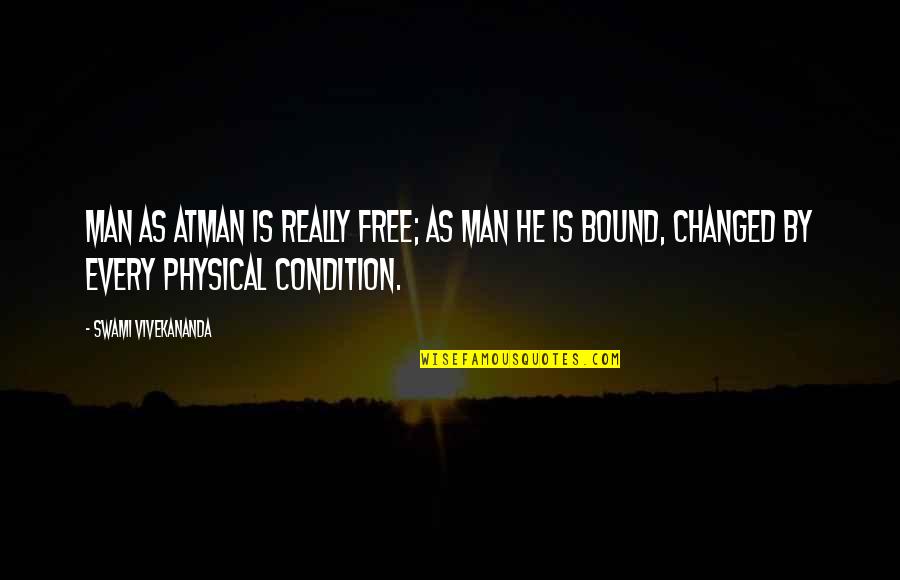 Man as Atman is really free; as man he is bound, changed by every physical condition. —
Swami Vivekananda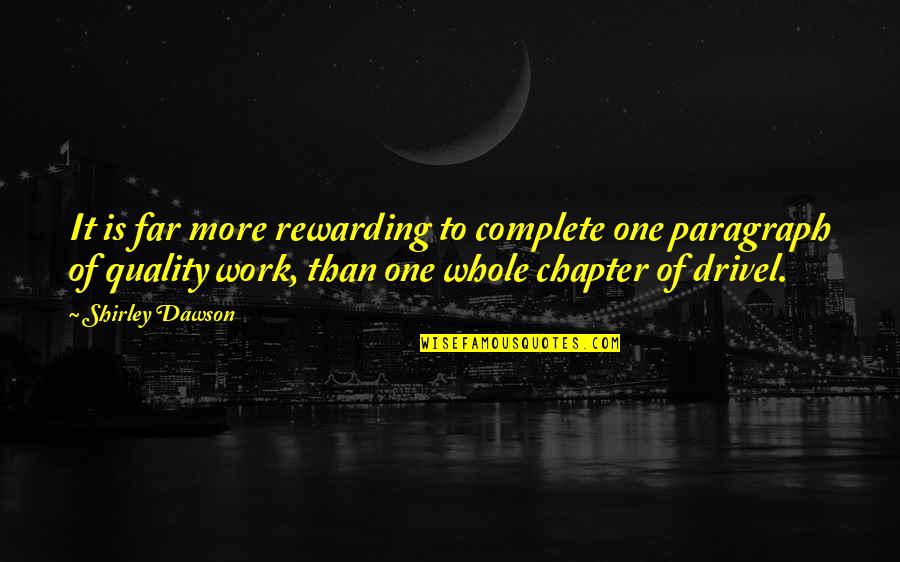 It is far more rewarding to complete one paragraph of quality work, than one whole chapter of drivel. —
Shirley Dawson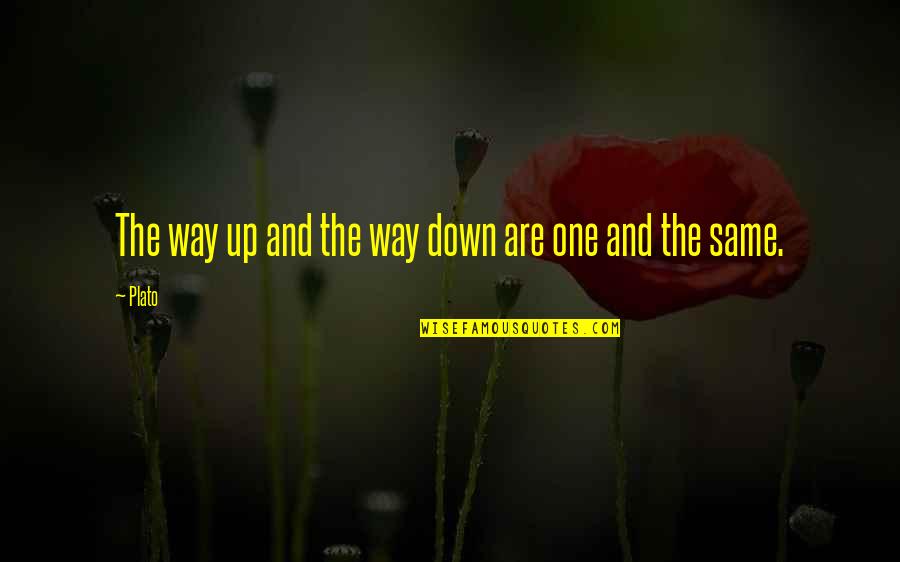 The way up and the way down are one and the same. —
Plato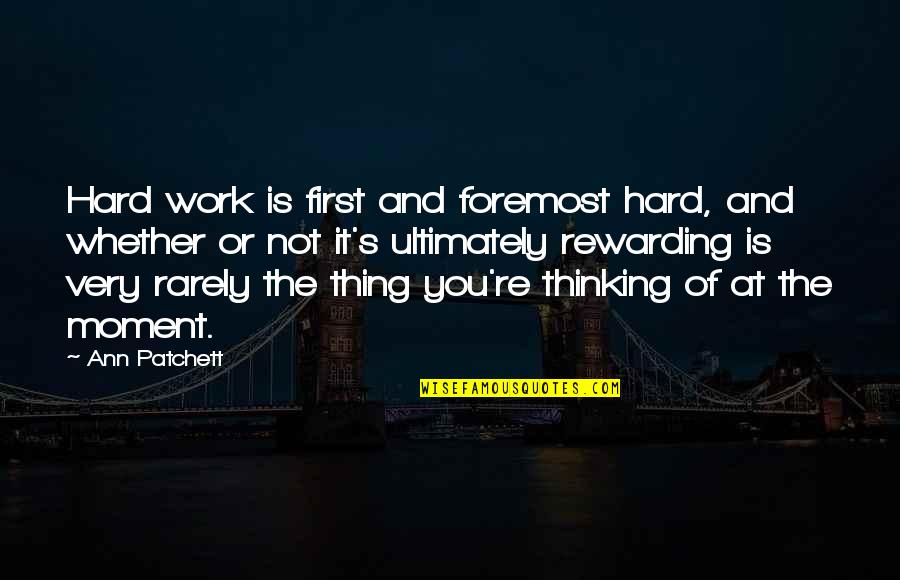 Hard work is first and foremost hard, and whether or not it's ultimately rewarding is very rarely the thing you're thinking of at the moment. —
Ann Patchett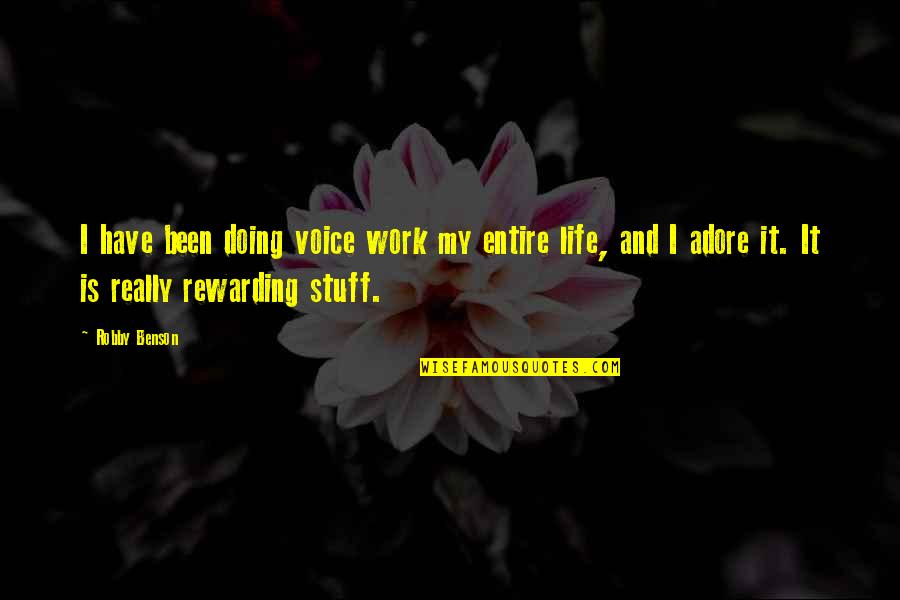 I have been doing voice work my entire life, and I adore it. It is really rewarding stuff. —
Robby Benson