Proud Of Your Man Quotes
Collection of top 34 famous quotes about Proud Of Your Man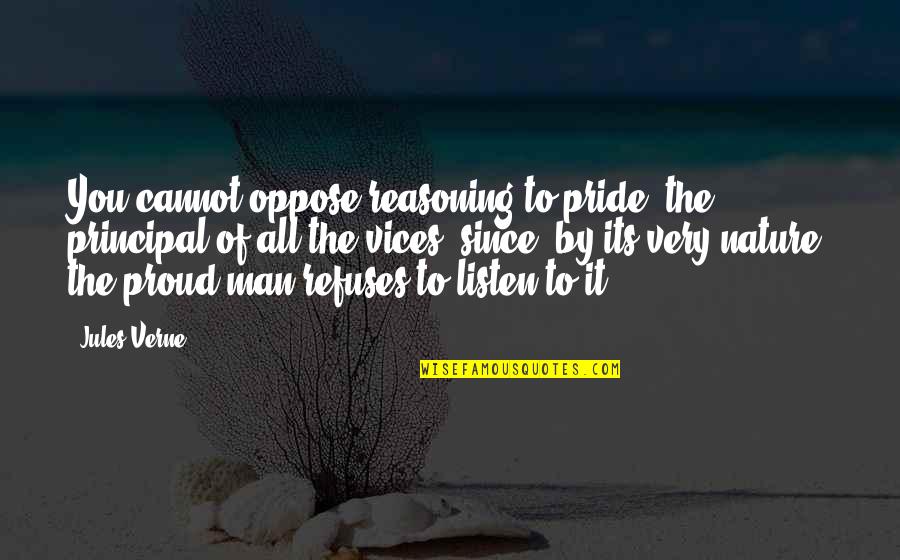 You cannot oppose reasoning to pride, the principal of all the vices, since, by its very nature, the proud man refuses to listen to it.
—
Jules Verne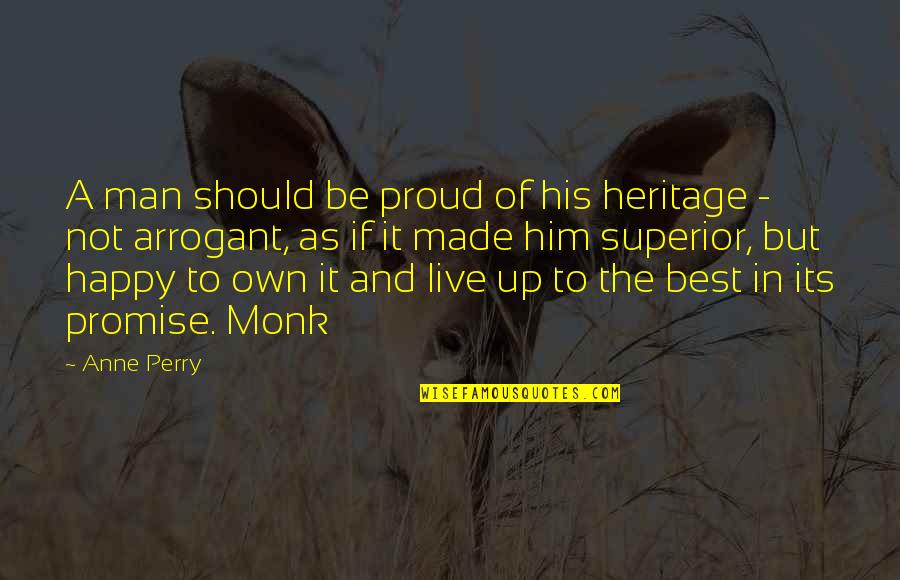 A man should be proud of his heritage - not arrogant, as if it made him superior, but happy to own it and live up to the best in its promise. Monk
—
Anne Perry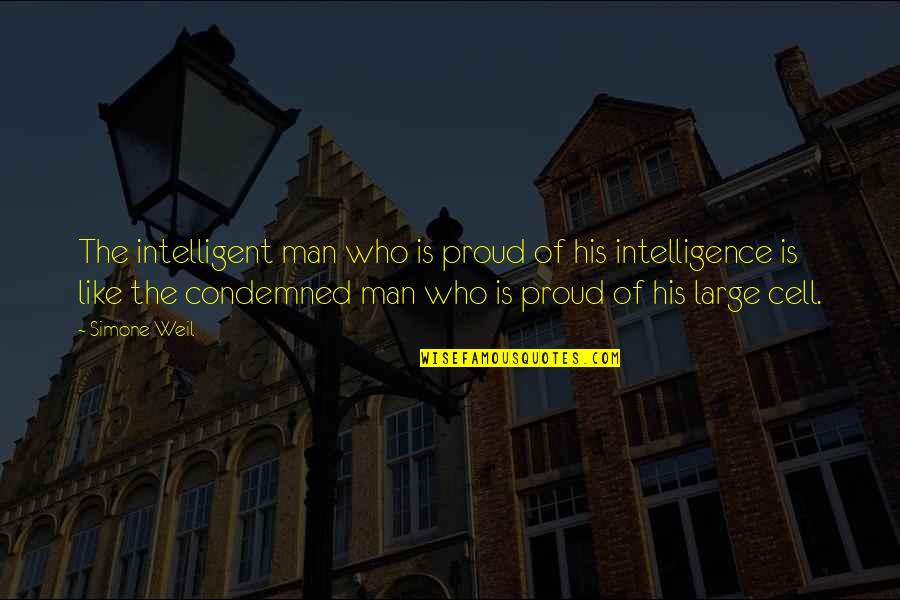 The intelligent man who is proud of his intelligence is like the condemned man who is proud of his large cell.
—
Simone Weil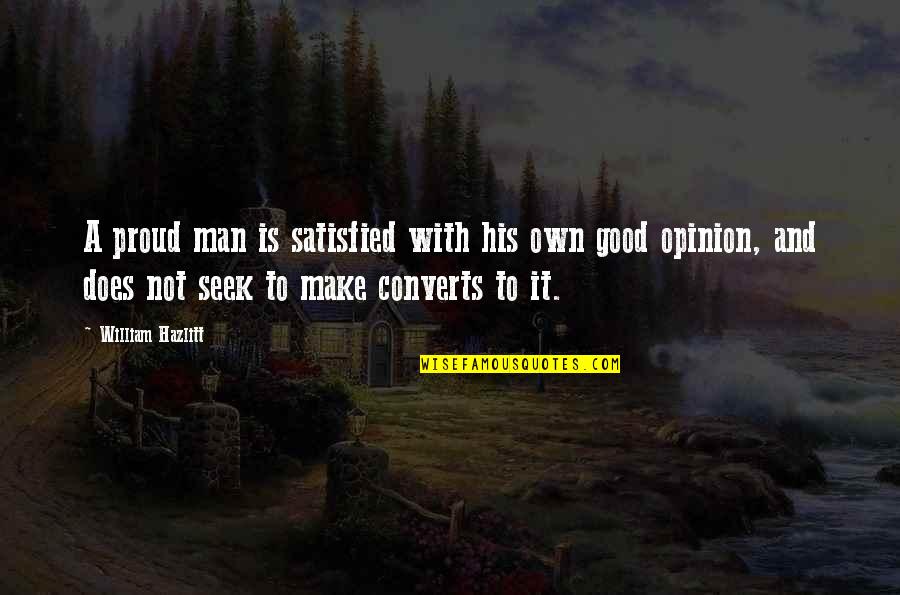 A proud man is satisfied with his own good opinion, and does not seek to make converts to it.
—
William Hazlitt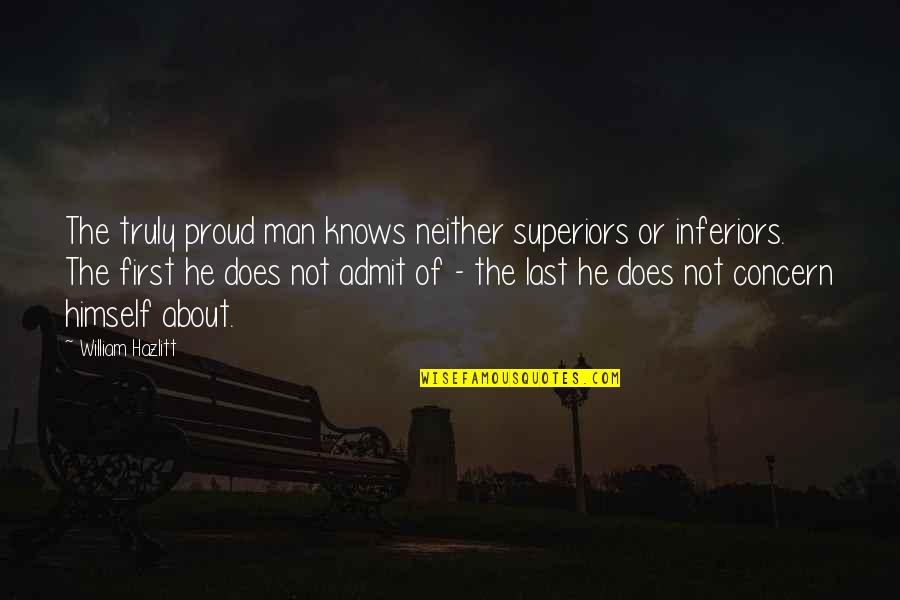 The truly proud man knows neither superiors or inferiors. The first he does not admit of - the last he does not concern himself about.
—
William Hazlitt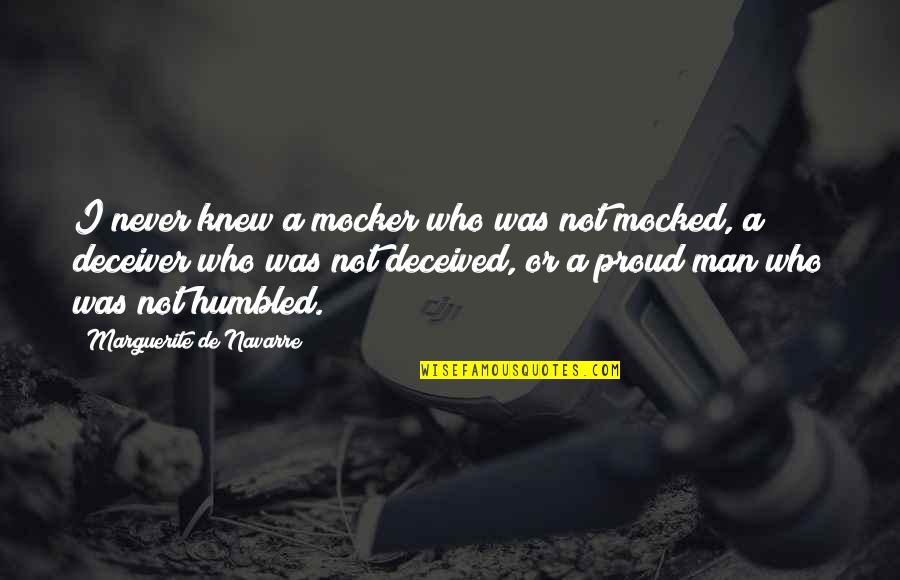 I never knew a mocker who was not mocked, a deceiver who was not deceived, or a proud man who was not humbled. —
Marguerite De Navarre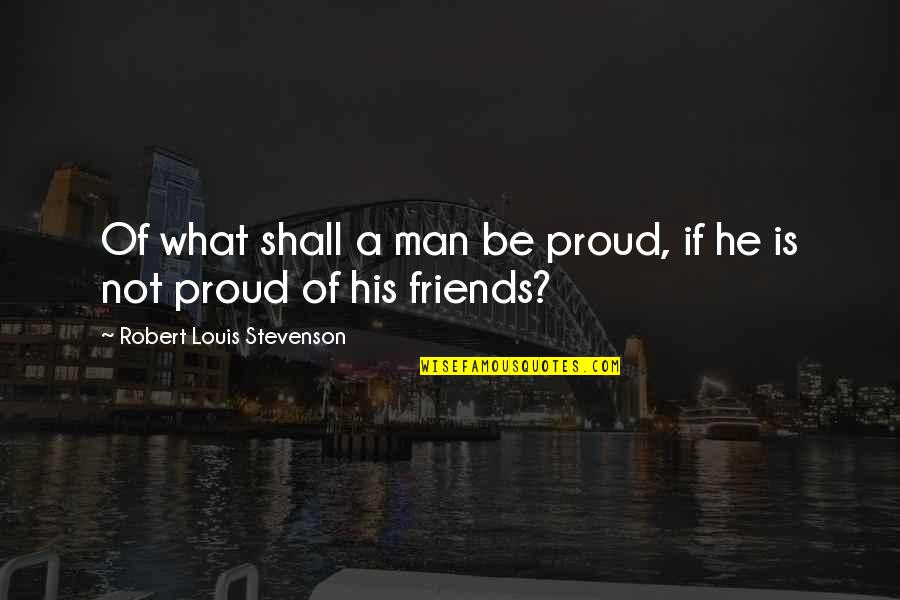 Of what shall a man be proud, if he is not proud of his friends? —
Robert Louis Stevenson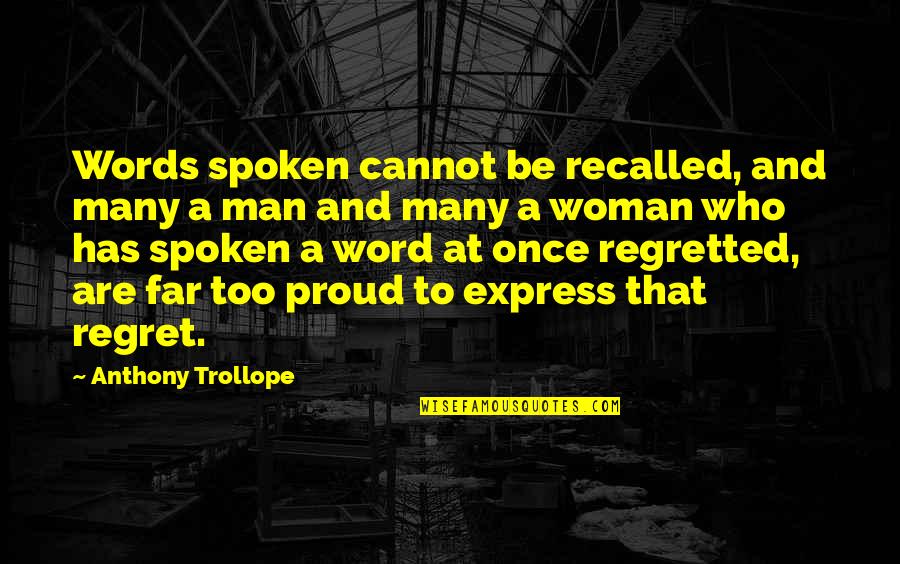 Words spoken cannot be recalled, and many a man and many a woman who has spoken a word at once regretted, are far too proud to express that regret. —
Anthony Trollope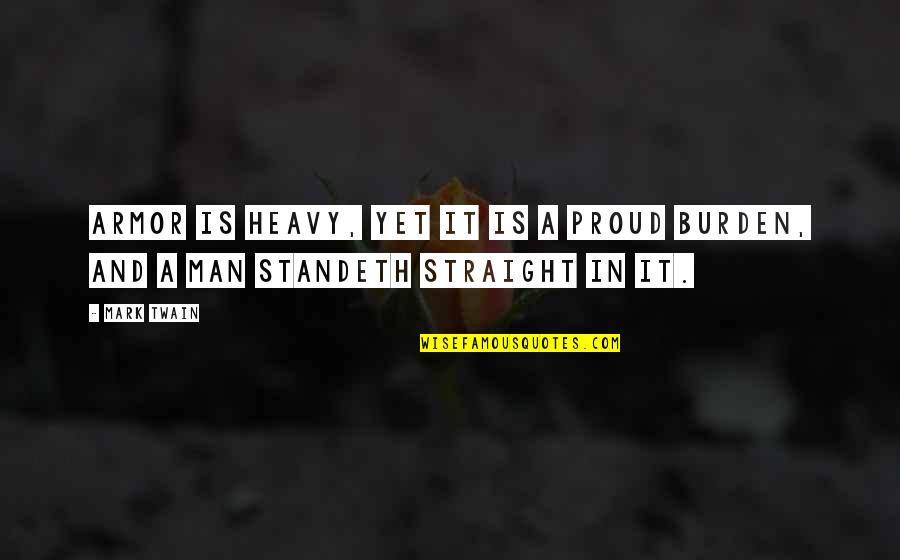 Armor is heavy, yet it is a proud burden, and a man standeth straight in it. —
Mark Twain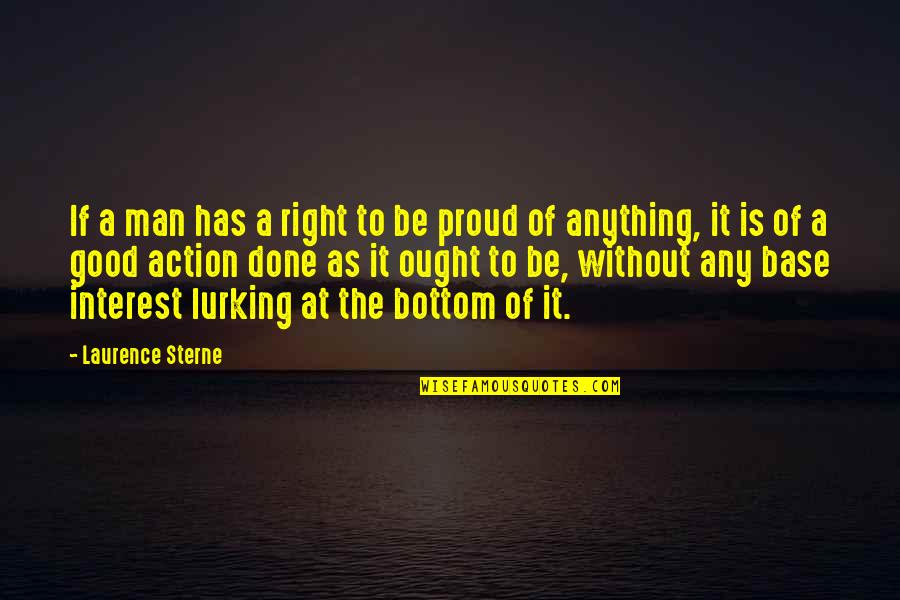 If a man has a right to be proud of anything, it is of a good action done as it ought to be, without any base interest lurking at the bottom of it. —
Laurence Sterne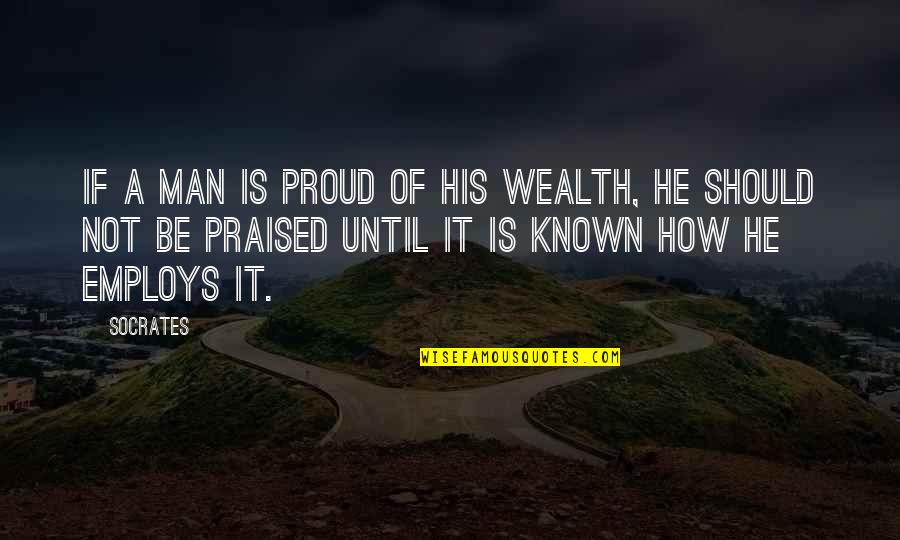 If a man is proud of his wealth, he should not be praised until it is known how he employs it. —
Socrates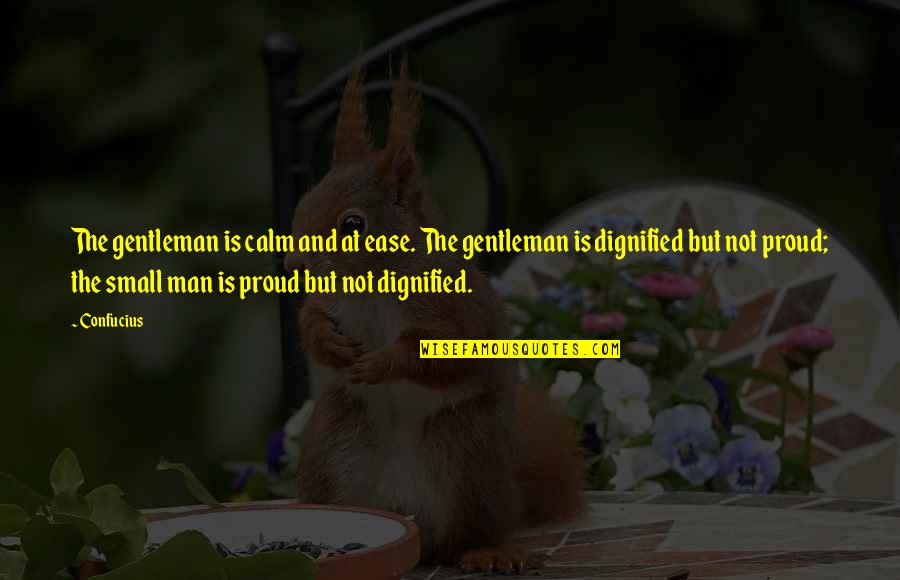 The gentleman is calm and at ease. The gentleman is dignified but not proud; the small man is proud but not dignified. —
Confucius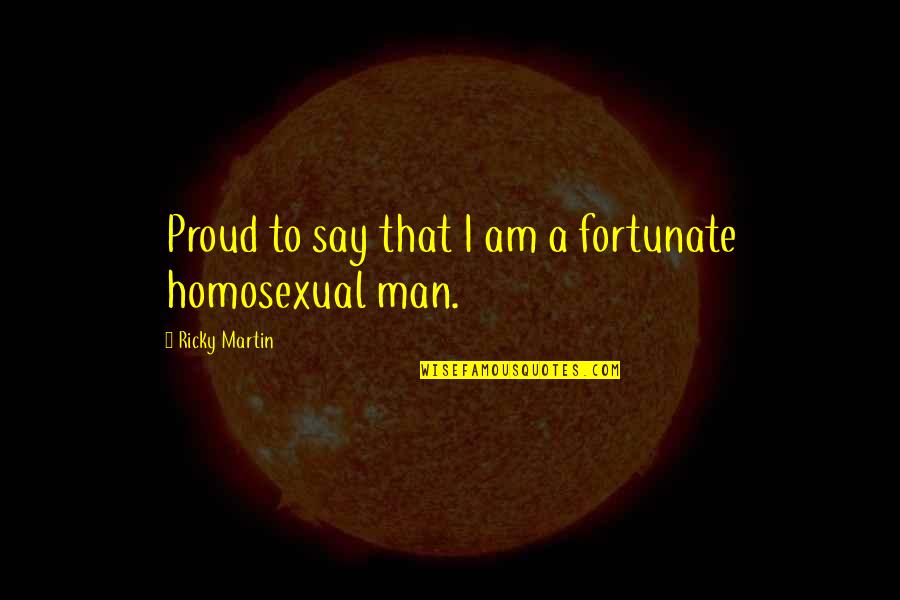 Proud to say that I am a fortunate homosexual man. —
Ricky Martin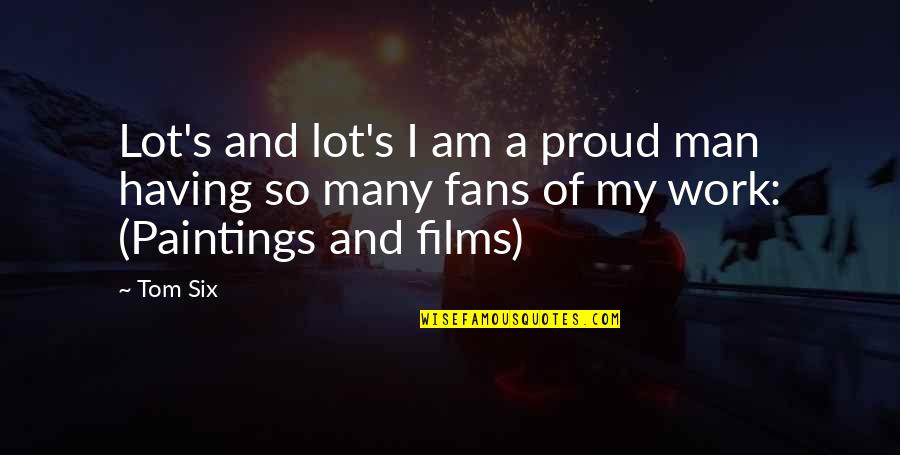 Lot's and lot's I am a proud man having so many fans of my work: (Paintings and films) —
Tom Six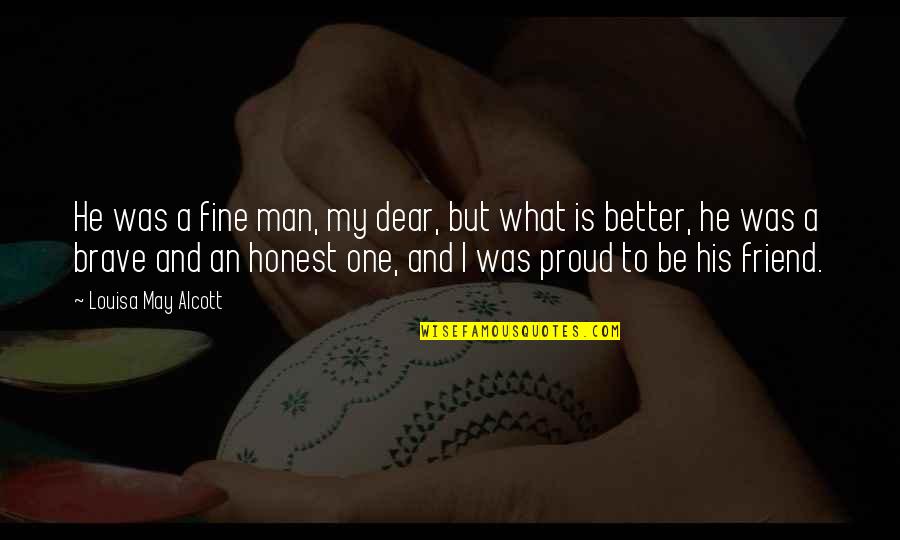 He was a fine man, my dear, but what is better, he was a brave and an honest one, and I was proud to be his friend. —
Louisa May Alcott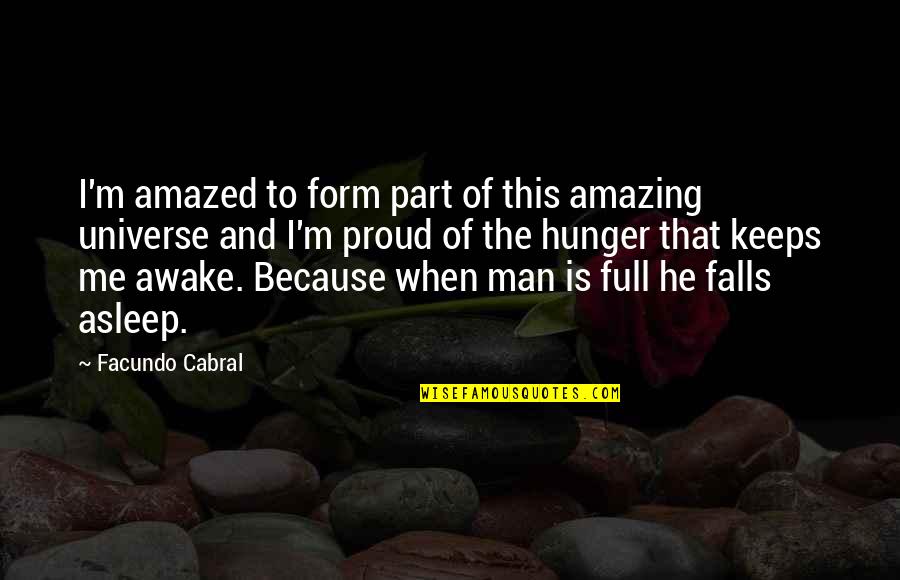 I'm amazed to form part of this amazing universe and I'm proud of the hunger that keeps me awake. Because when man is full he falls asleep. —
Facundo Cabral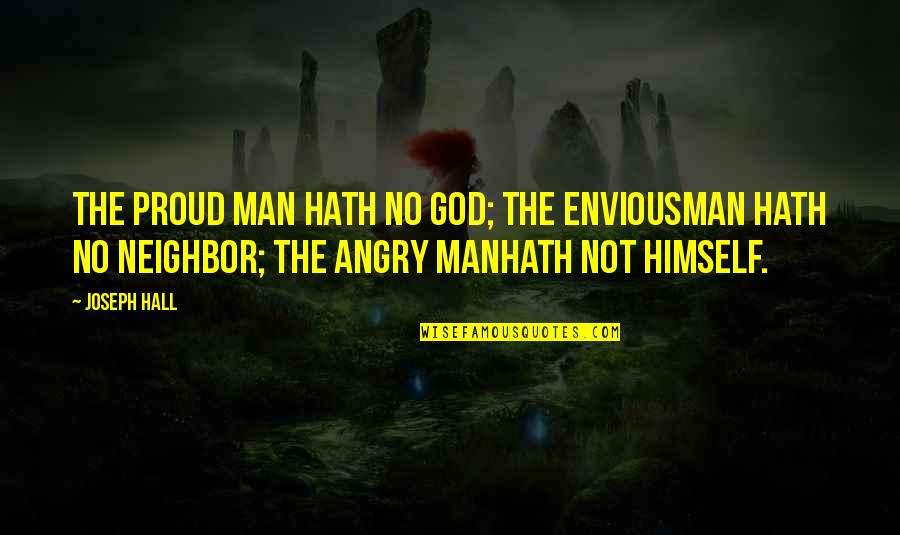 The proud man hath no God; the envious
man hath no neighbor; the angry man
hath not himself. —
Joseph Hall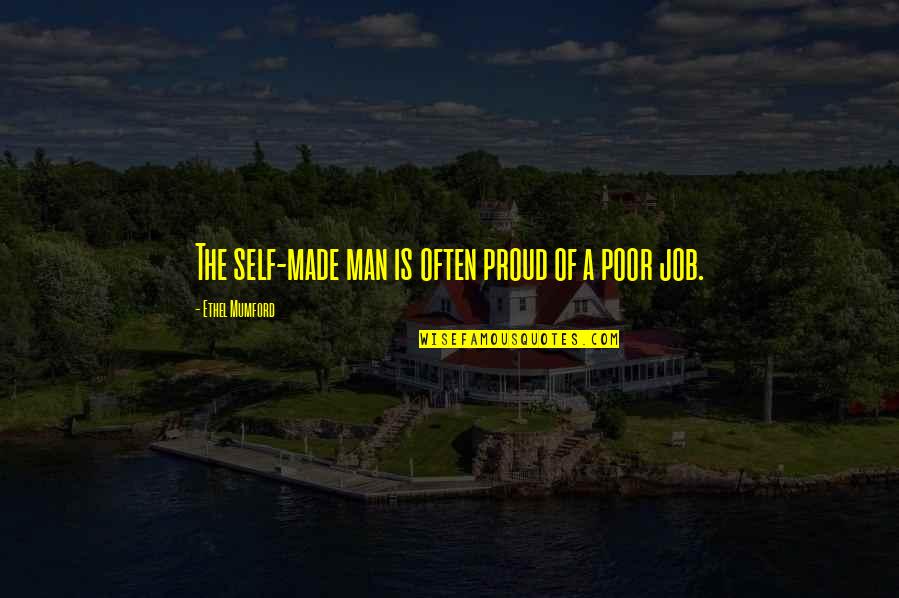 The self-made man is often proud of a poor job. —
Ethel Mumford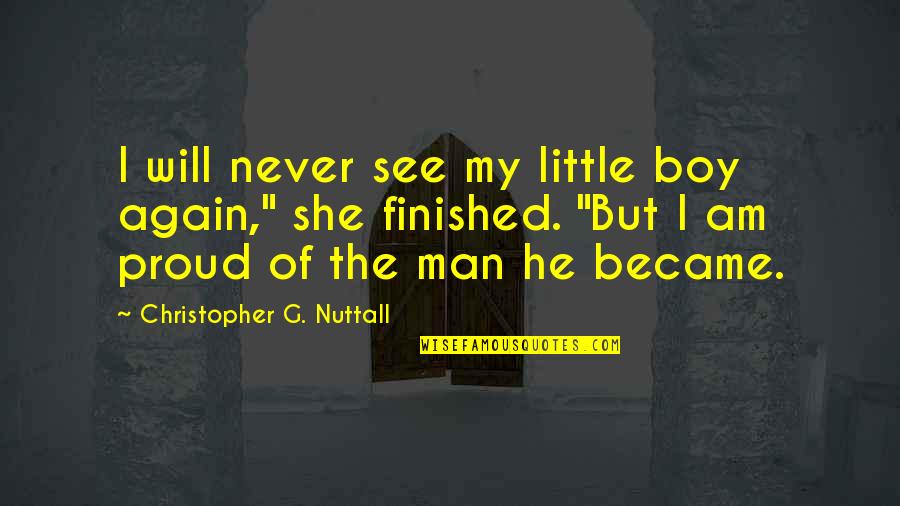 I will never see my little boy again," she finished. "But I am proud of the man he became. —
Christopher G. Nuttall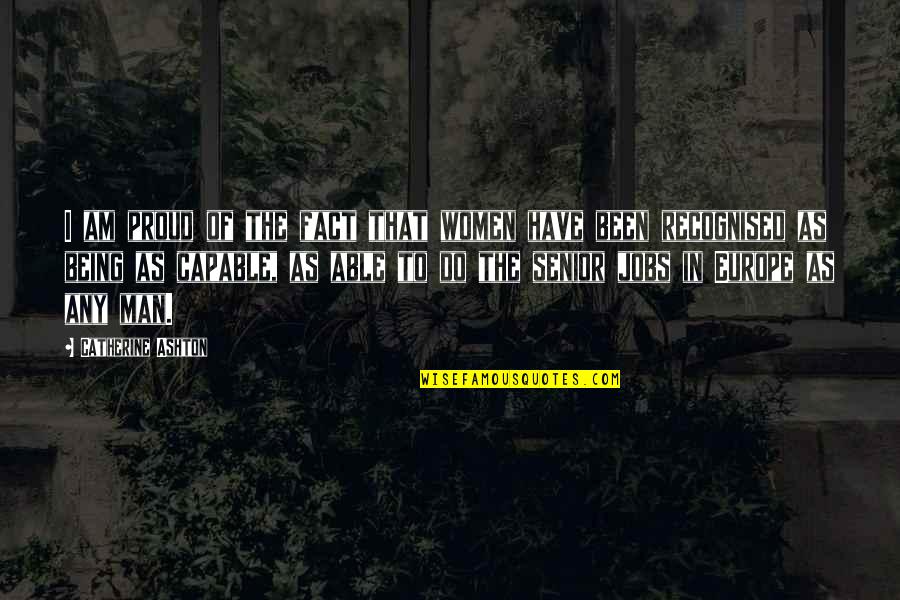 I am proud of the fact that women have been recognised as being as capable, as able to do the senior jobs in Europe as any man. —
Catherine Ashton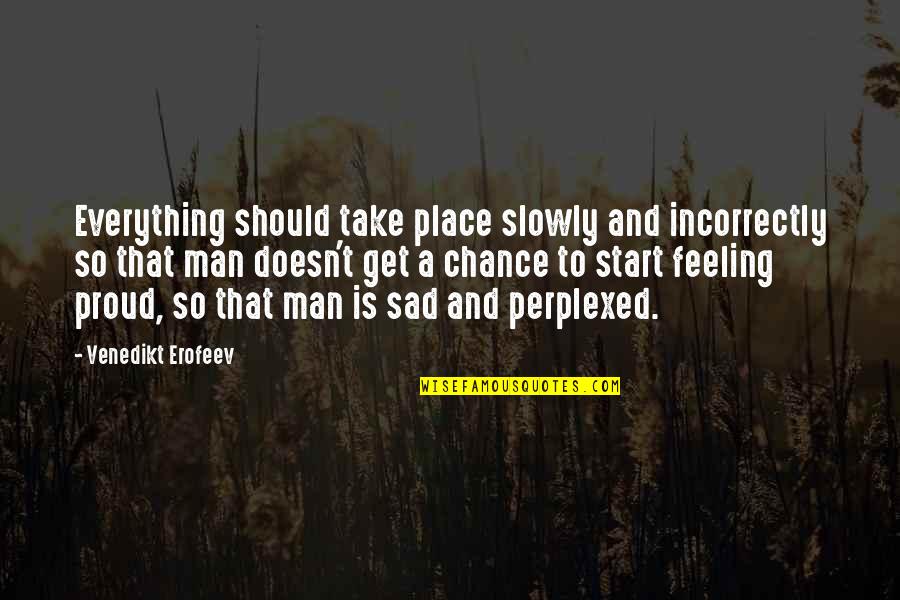 Everything should take place slowly and incorrectly so that man doesn't get a chance to start feeling proud, so that man is sad and perplexed. —
Venedikt Erofeev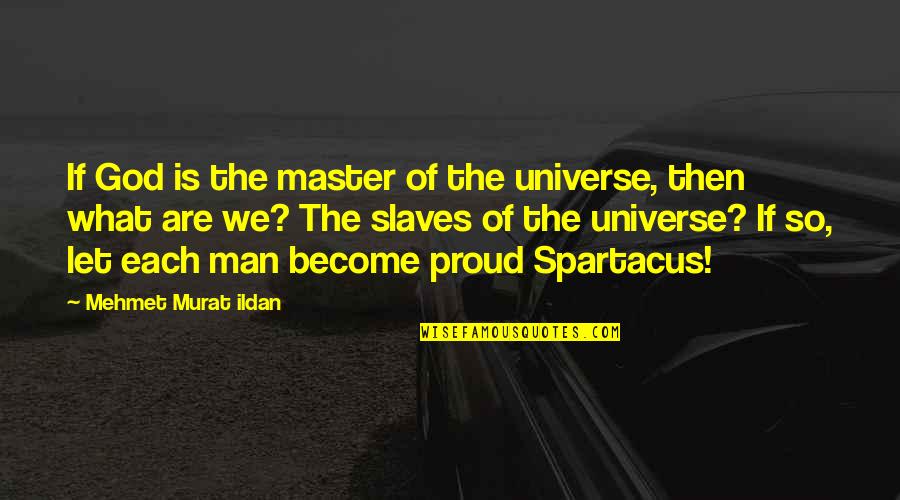 If God is the master of the universe, then what are we? The slaves of the universe? If so, let each man become proud Spartacus! —
Mehmet Murat Ildan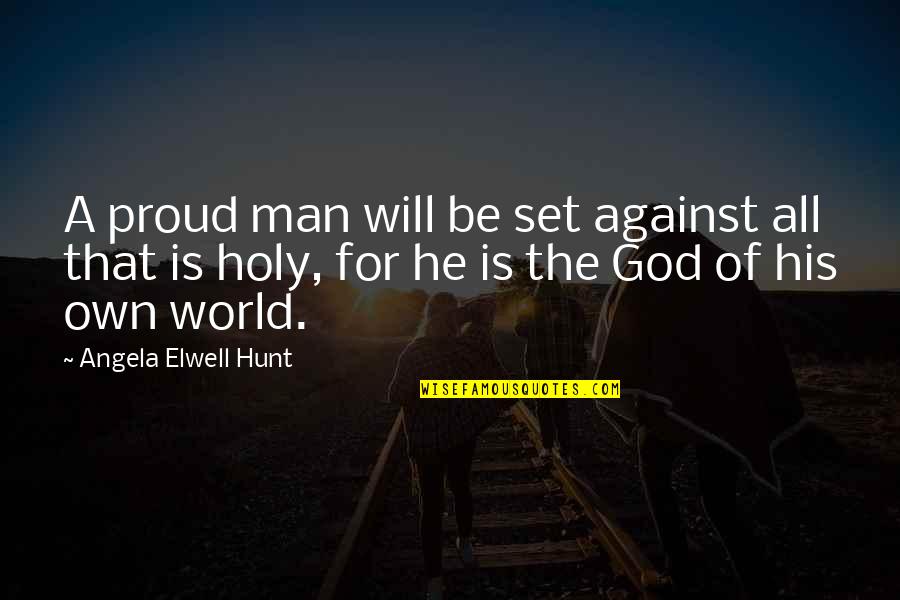 A proud man will be set against all that is holy, for he is the God of his own world. —
Angela Elwell Hunt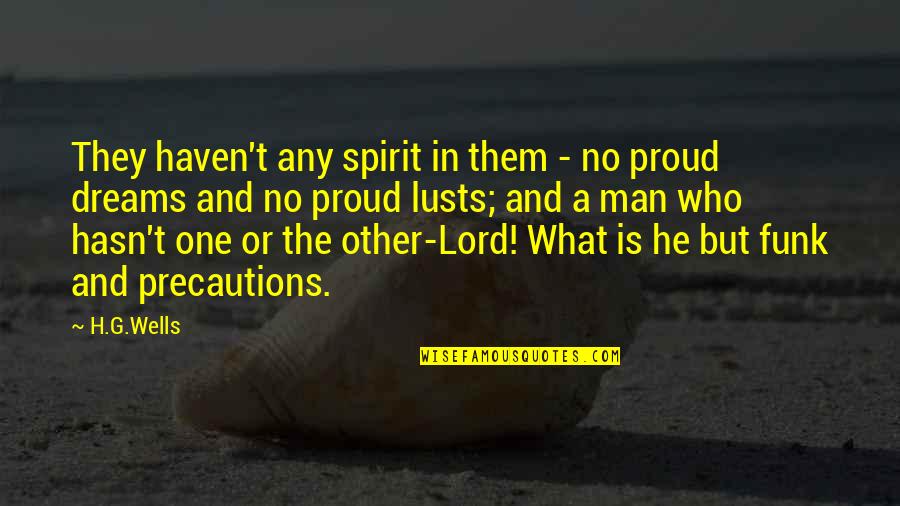 They haven't any spirit in them - no proud dreams and no proud lusts; and a man who hasn't one or the other-Lord! What is he but funk and precautions. —
H.G.Wells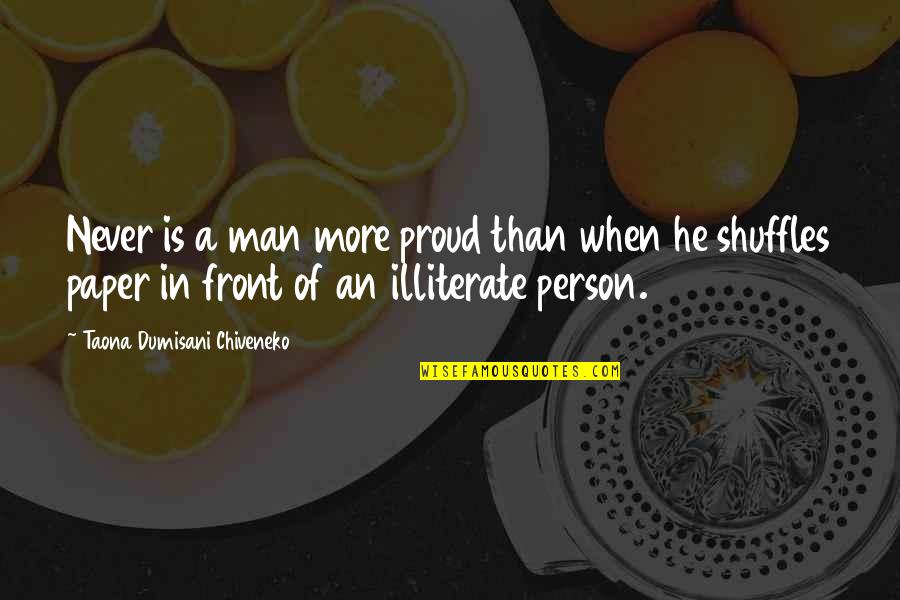 Never is a man more proud than when he shuffles paper in front of an illiterate person. —
Taona Dumisani Chiveneko
If a man is proud of you in public, he will always be proud of you. —
M.F. Moonzajer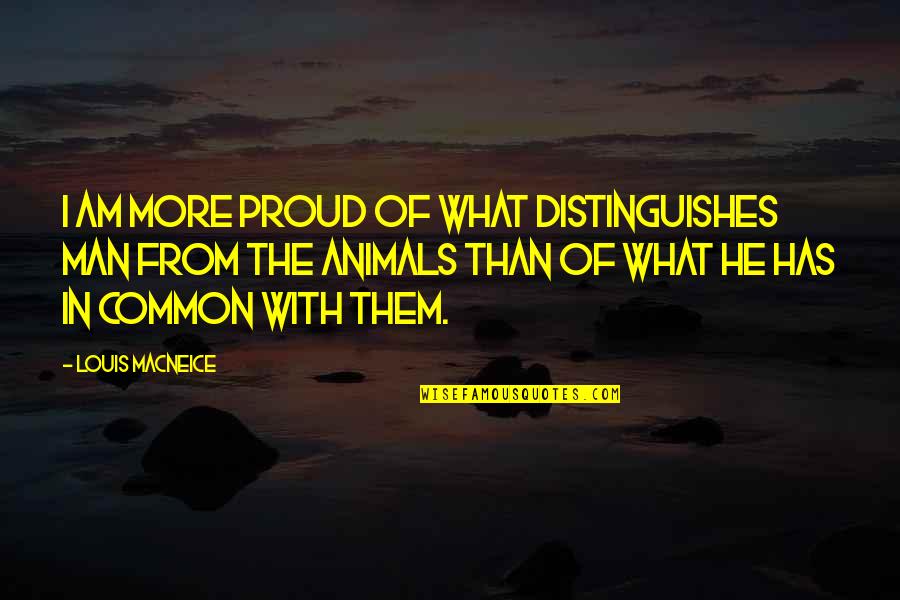 I am more proud of what distinguishes man from the animals than of what he has in common with them. —
Louis MacNeice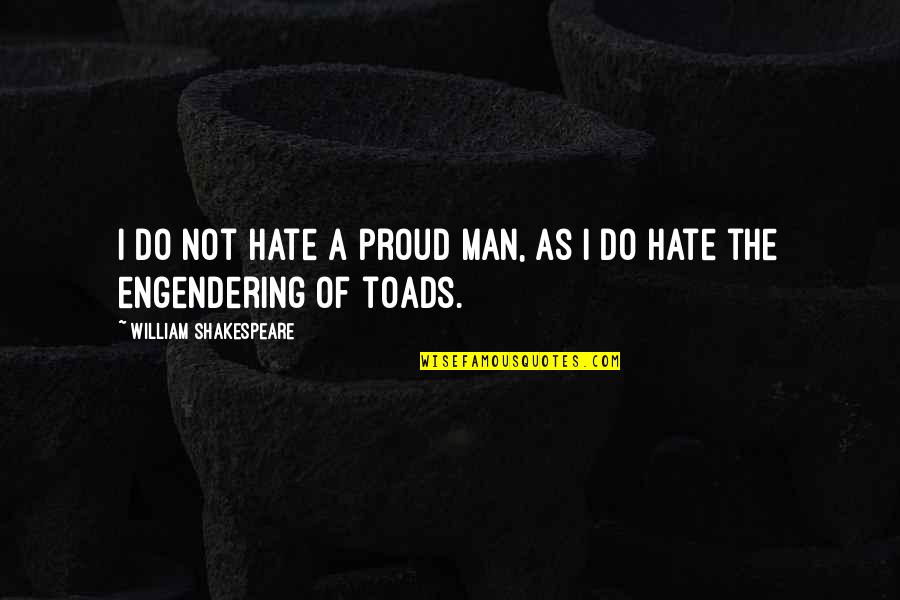 I do not hate a proud man, as I do hate the engendering of toads. —
William Shakespeare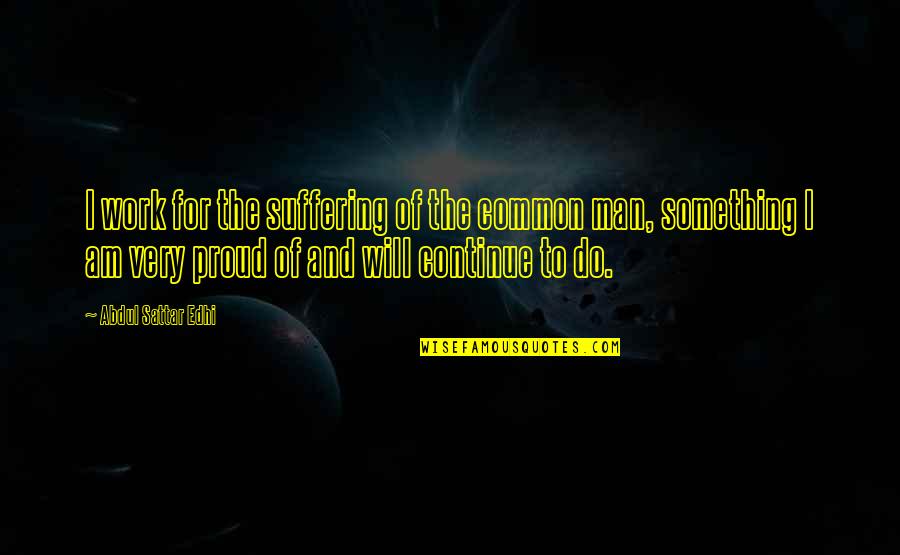 I work for the suffering of the common man, something I am very proud of and will continue to do. —
Abdul Sattar Edhi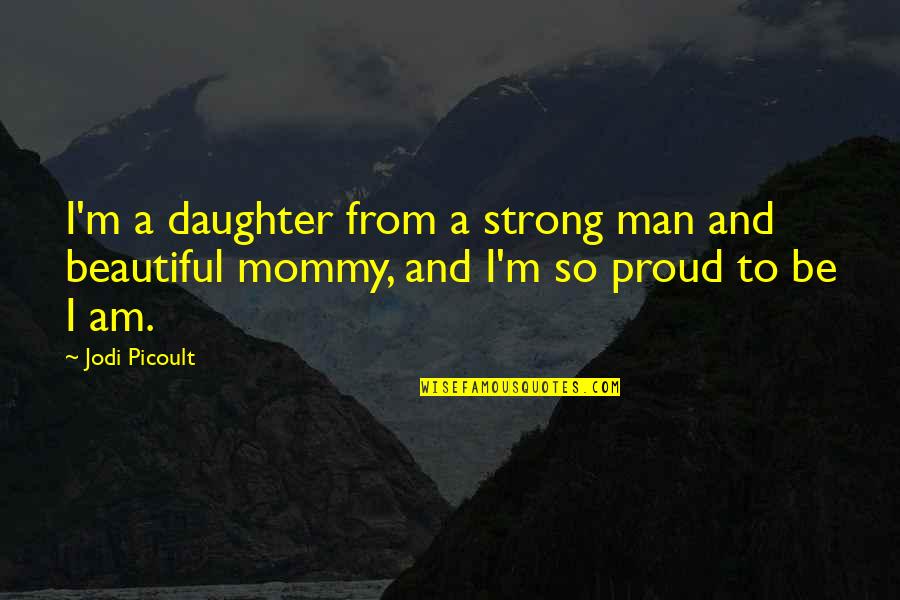 I'm a daughter from a strong man and beautiful mommy, and I'm so proud to be I am. —
Jodi Picoult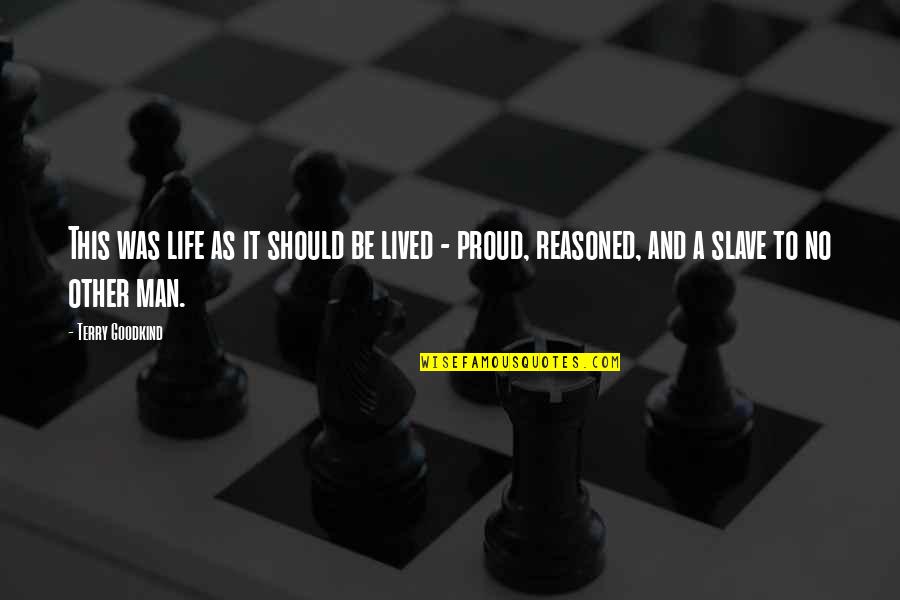 This was life as it should be lived - proud, reasoned, and a slave to no other man. —
Terry Goodkind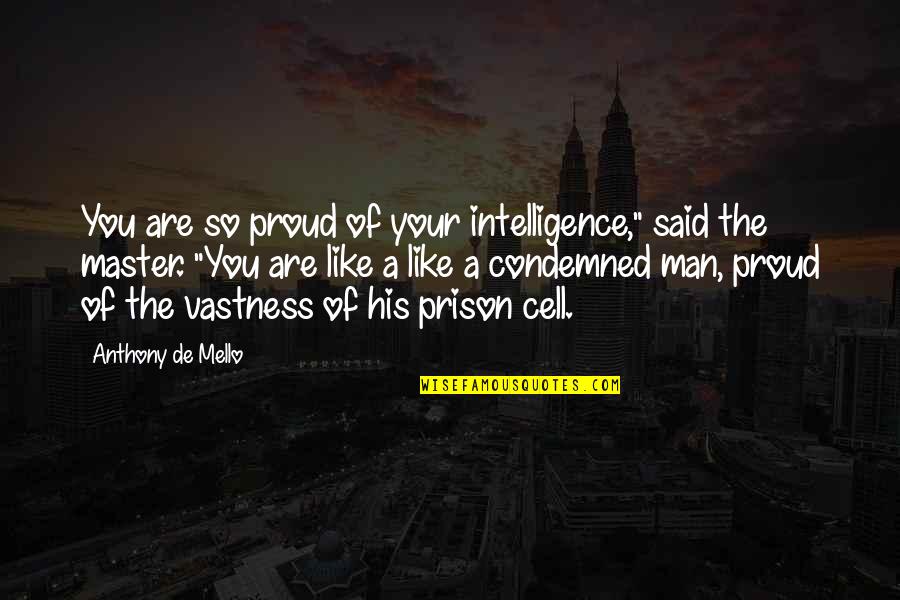 You are so proud of your intelligence," said the master. "You are like a like a condemned man, proud of the vastness of his prison cell. —
Anthony De Mello