Praise From Others Quotes
Collection of top 35 famous quotes about Praise From Others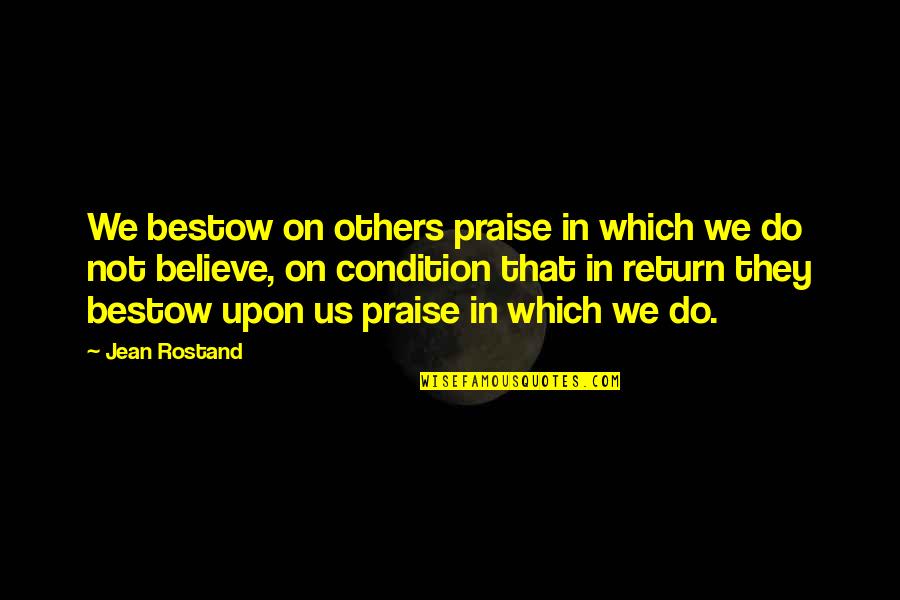 We bestow on others praise in which we do not believe, on condition that in return they bestow upon us praise in which we do.
—
Jean Rostand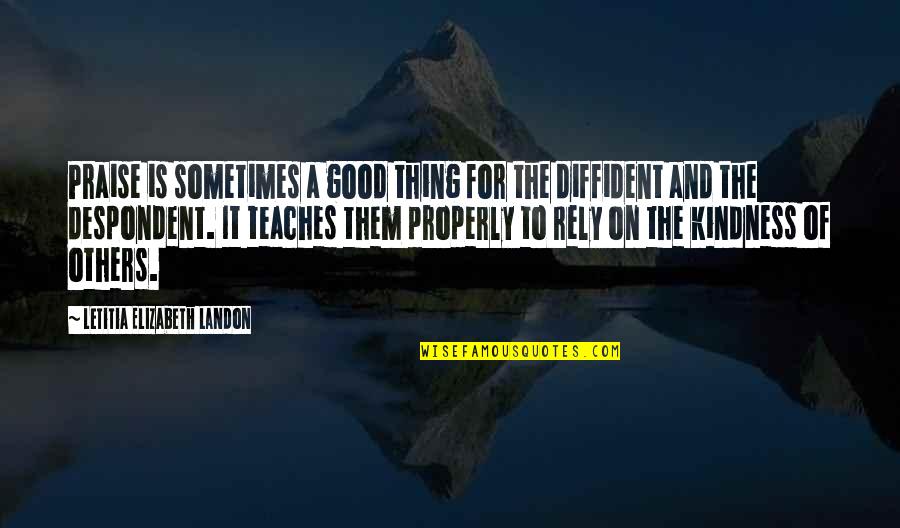 Praise is sometimes a good thing for the diffident and the despondent. It teaches them properly to rely on the kindness of others.
—
Letitia Elizabeth Landon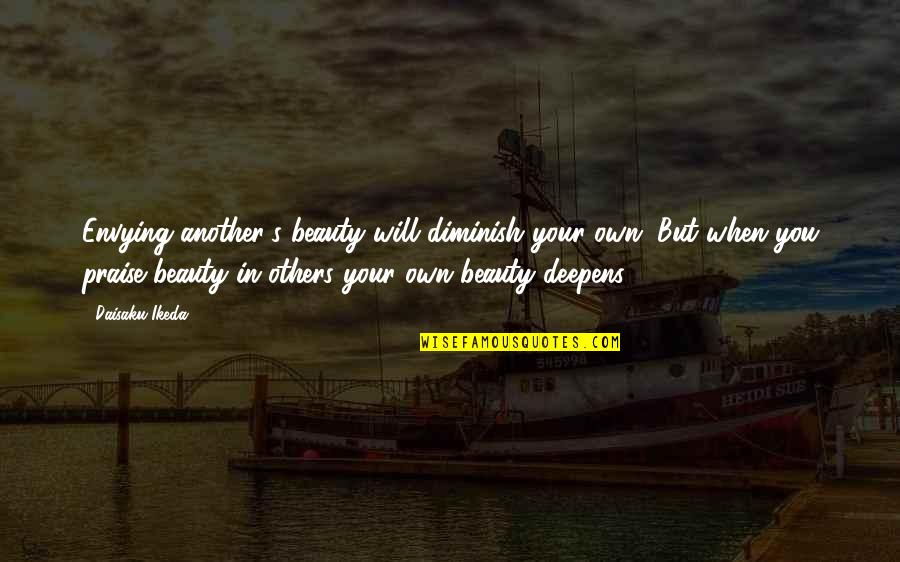 Envying another's beauty will diminish your own. But when you praise beauty in others your own beauty deepens.
—
Daisaku Ikeda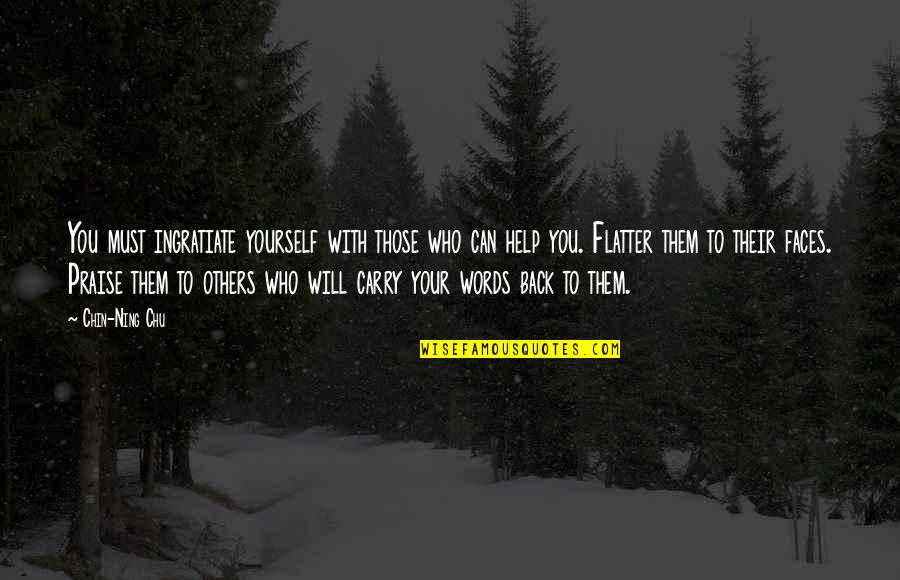 You must ingratiate yourself with those who can help you. Flatter them to their faces. Praise them to others who will carry your words back to them.
—
Chin-Ning Chu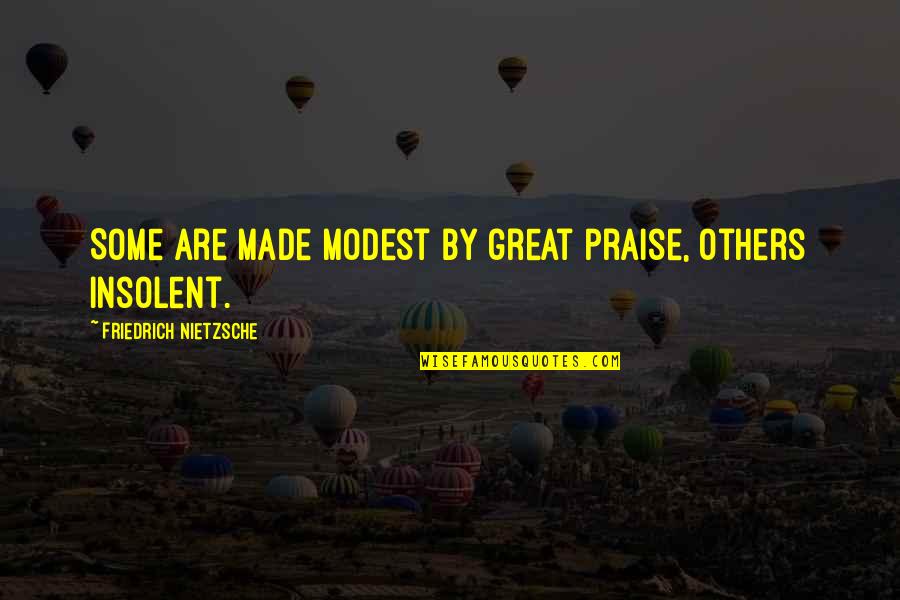 Some are made modest by great praise, others insolent.
—
Friedrich Nietzsche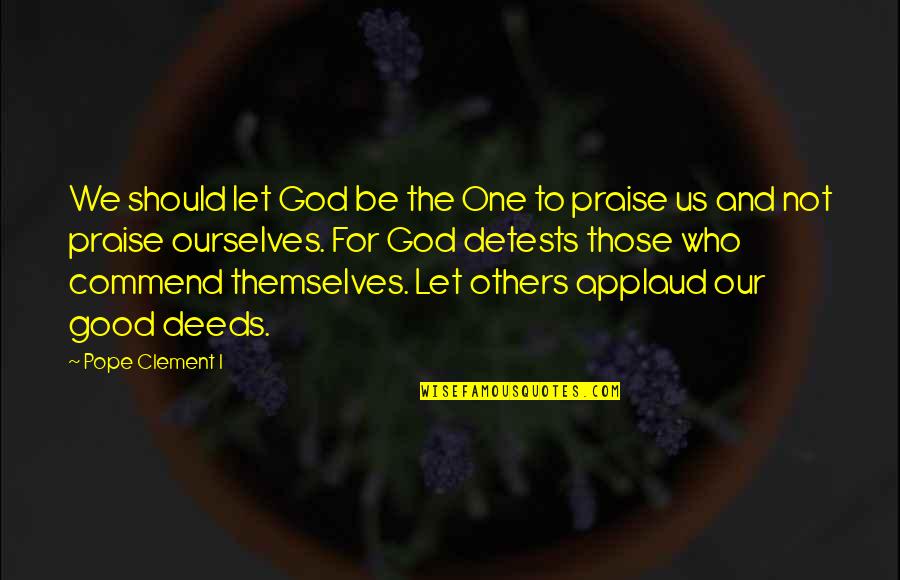 We should let God be the One to praise us and not praise ourselves. For God detests those who commend themselves. Let others applaud our good deeds.
—
Pope Clement I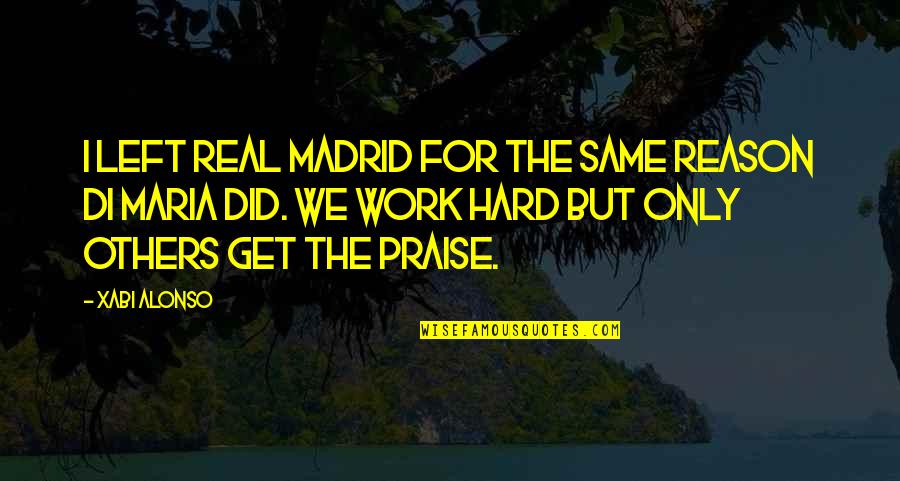 I left Real Madrid for the same reason Di Maria did. We work hard but only others get the praise.
—
Xabi Alonso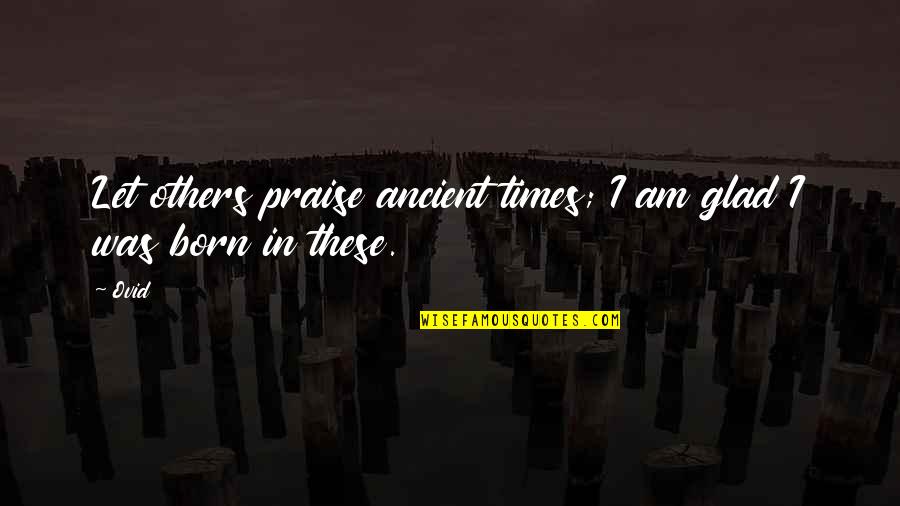 Let others praise ancient times; I am glad I was born in these.
—
Ovid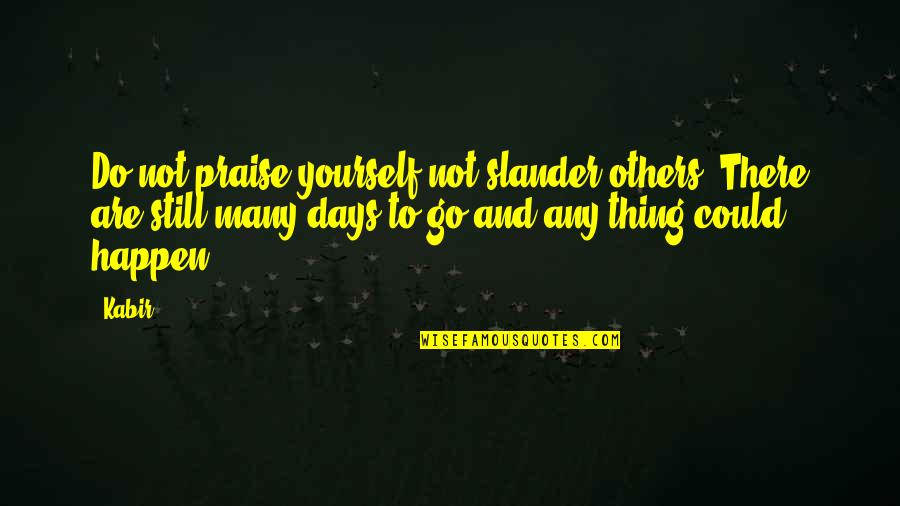 Do not praise yourself not slander others: There are still many days to go and any thing could happen.
—
Kabir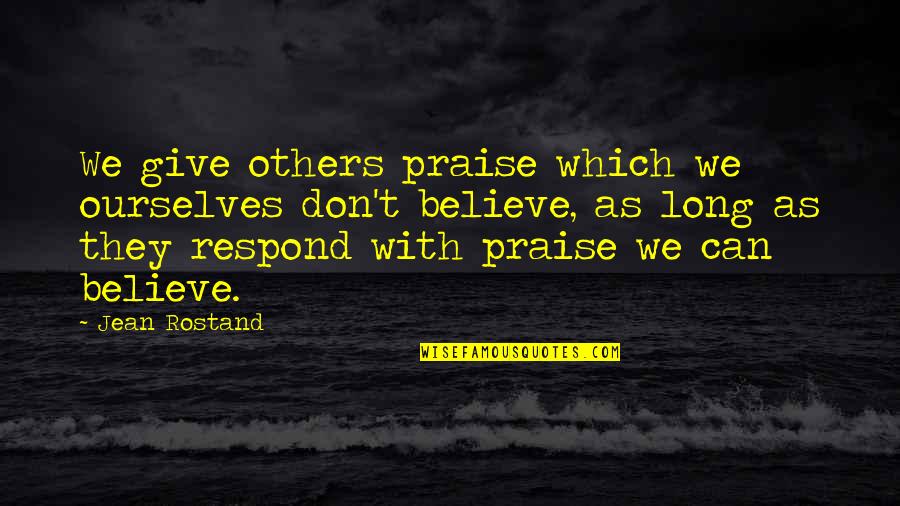 We give others praise which we ourselves don't believe, as long as they respond with praise we can believe.
—
Jean Rostand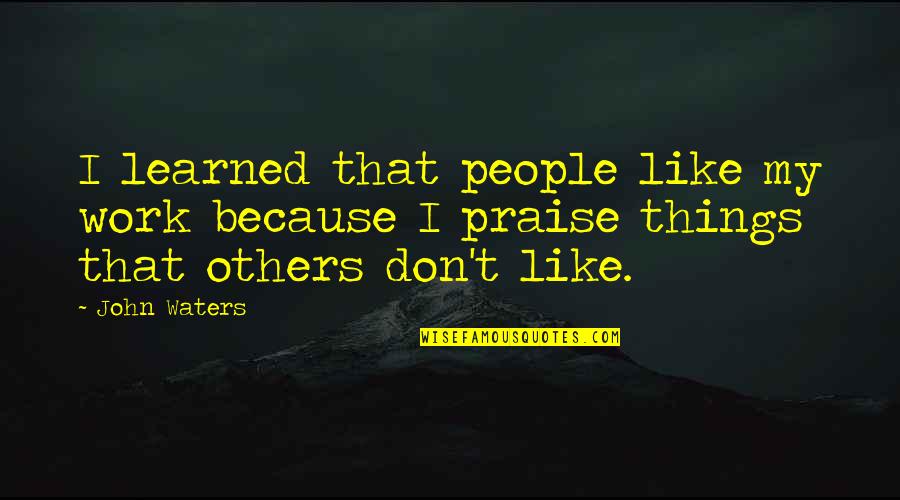 I learned that people like my work because I praise things that others don't like.
—
John Waters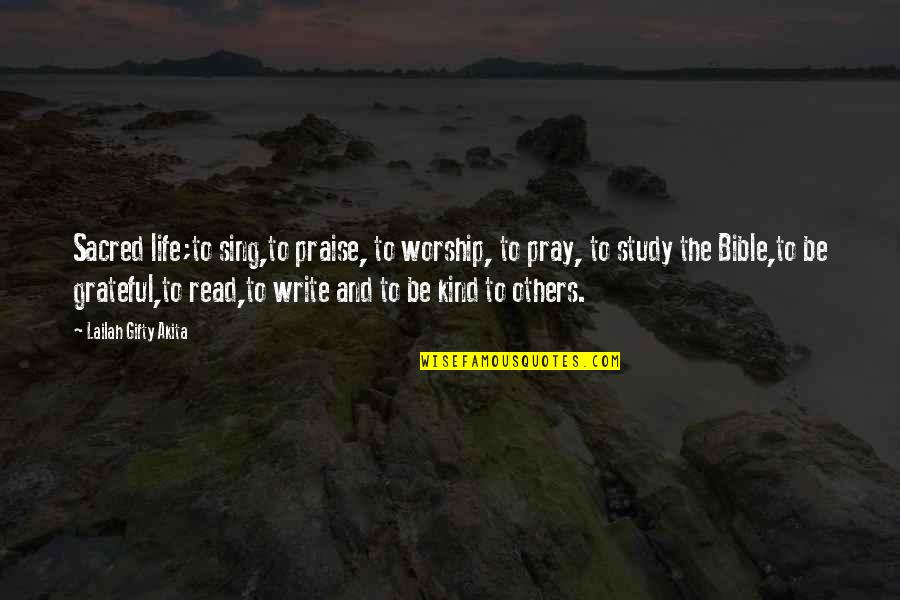 Sacred life;to sing,to praise, to worship, to pray, to study the Bible,to be grateful,to read,to write and to be kind to others.
—
Lailah Gifty Akita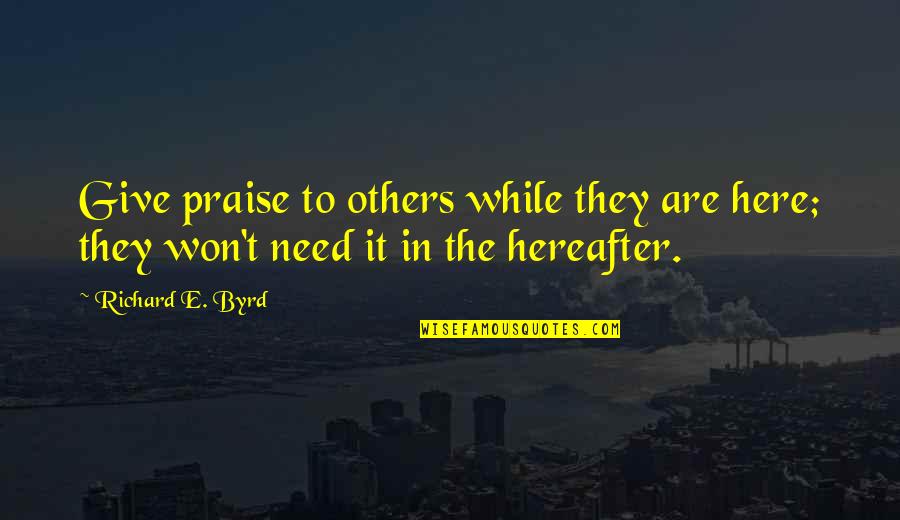 Give praise to others while they are here; they won't need it in the hereafter.
—
Richard E. Byrd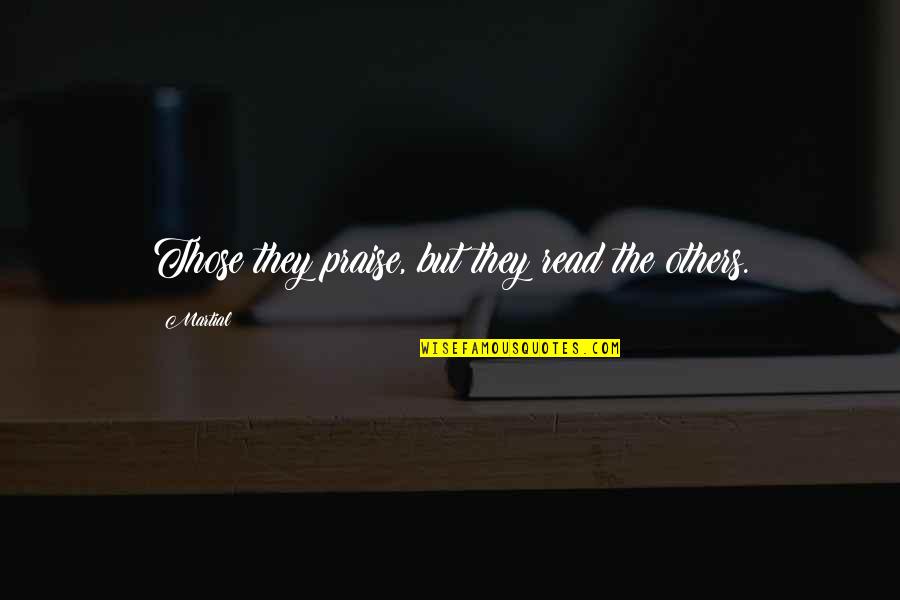 Those they praise, but they read the others.
—
Martial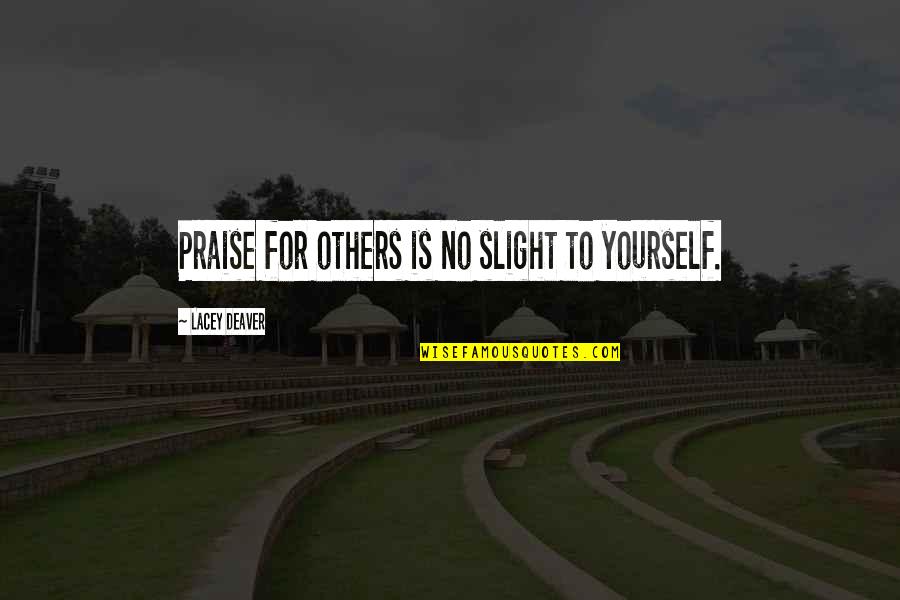 Praise for others is no slight to yourself. —
Lacey Deaver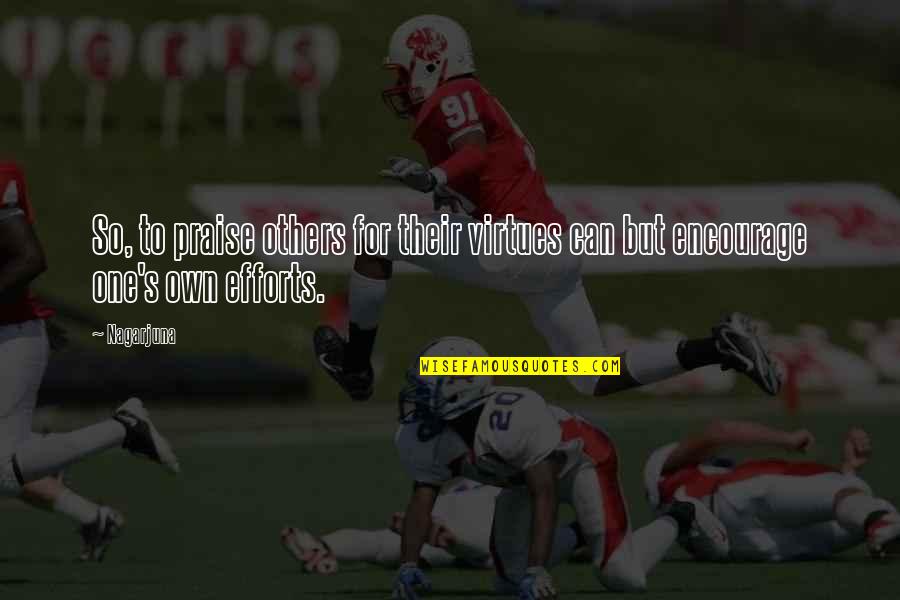 So, to praise others for their virtues can but encourage one's own efforts. —
Nagarjuna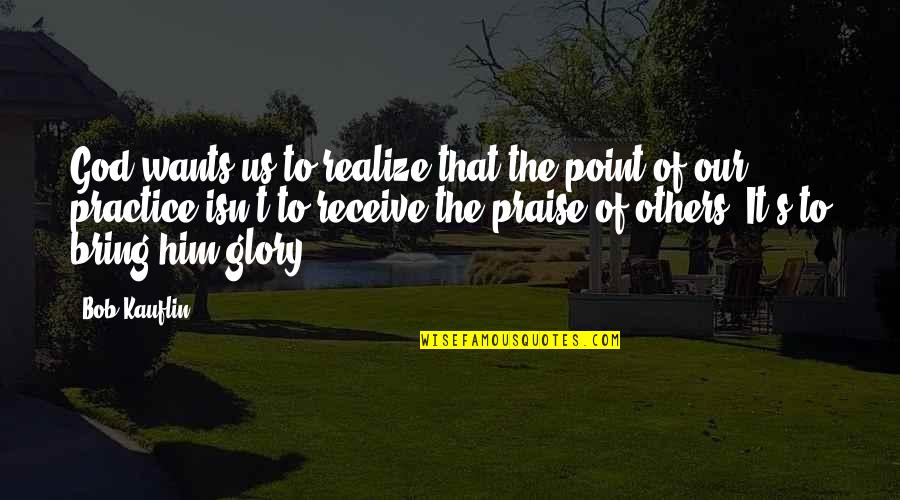 God wants us to realize that the point of our practice isn't to receive the praise of others. It's to bring him glory. —
Bob Kauflin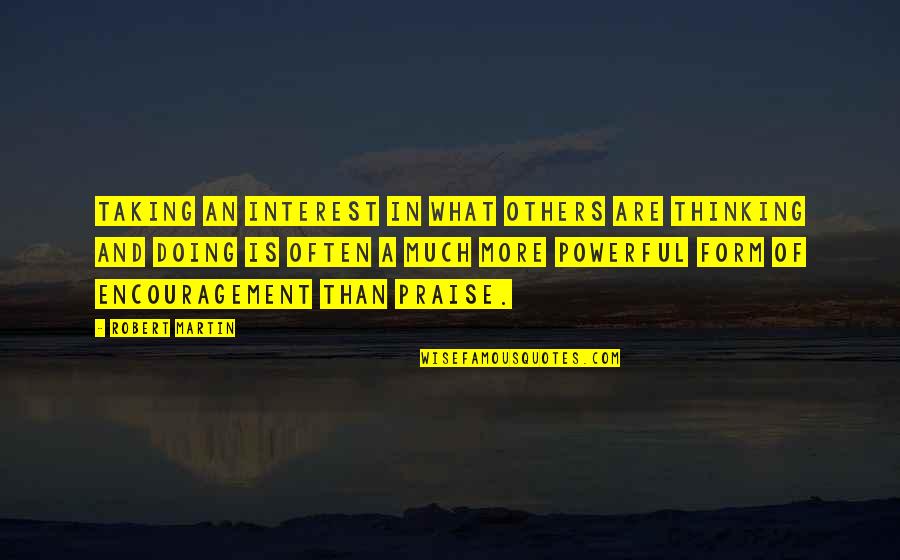 Taking an interest in what others are thinking and doing is often a much more powerful form of encouragement than praise. —
Robert Martin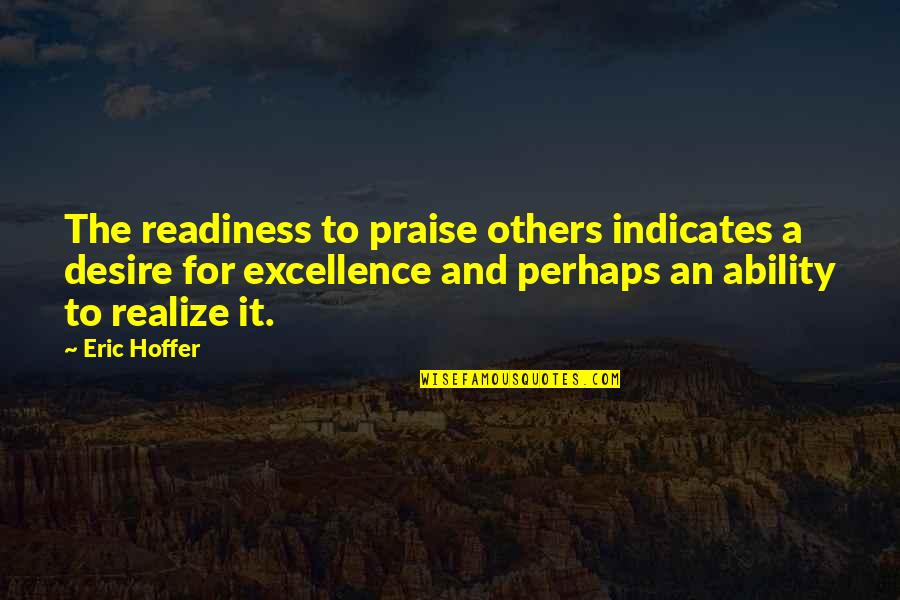 The readiness to praise others indicates a desire for excellence and perhaps an ability to realize it. —
Eric Hoffer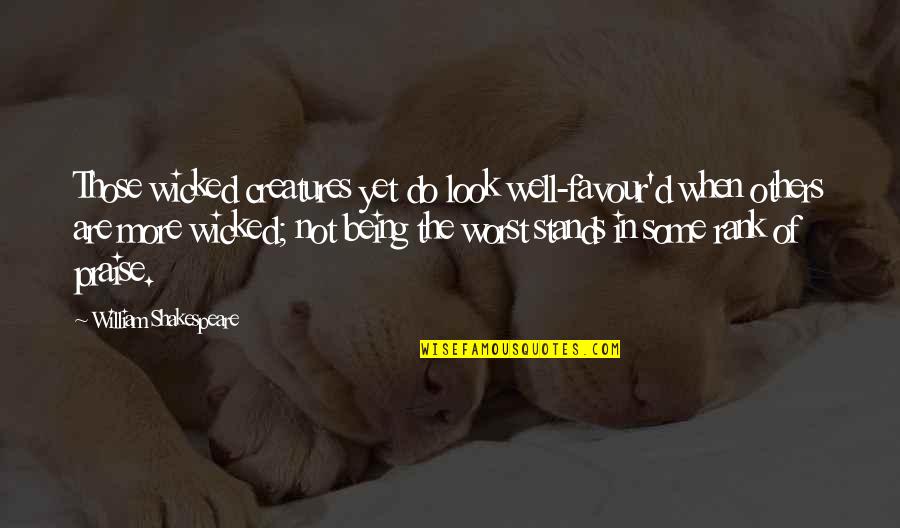 Those wicked creatures yet do look well-favour'd when others are more wicked; not being the worst stands in some rank of praise. —
William Shakespeare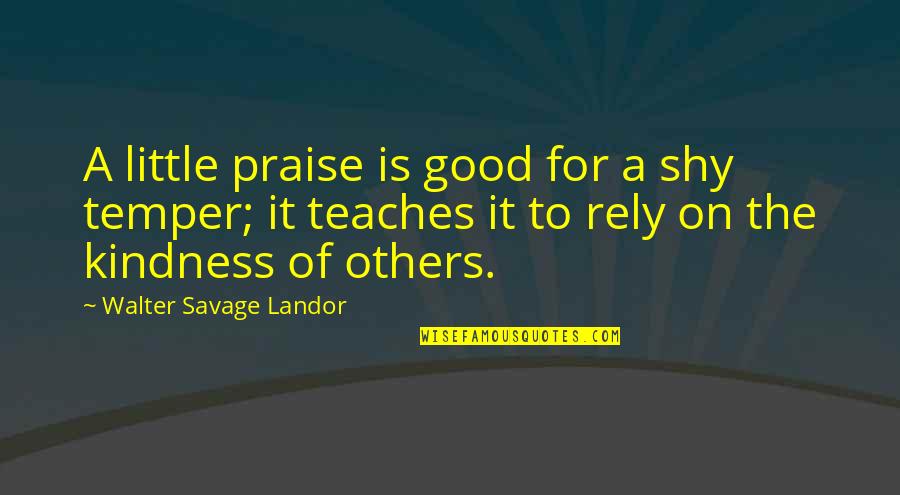 A little praise is good for a shy temper; it teaches it to rely on the kindness of others. —
Walter Savage Landor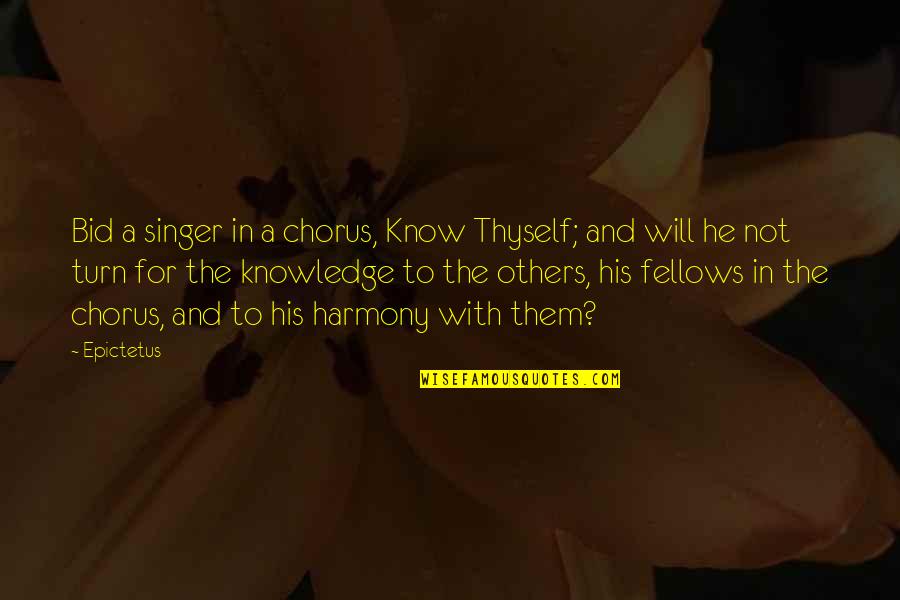 Bid a singer in a chorus, Know Thyself; and will he not turn for the knowledge to the others, his fellows in the chorus, and to his harmony with them? —
Epictetus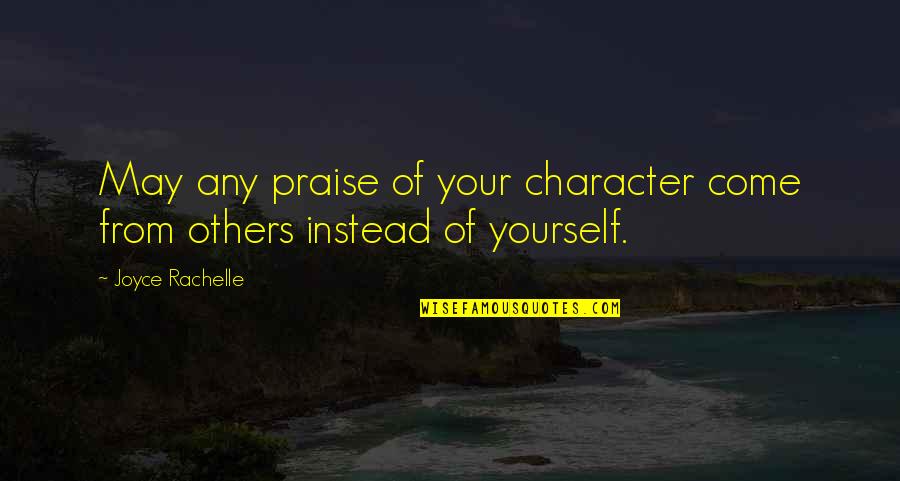 May any praise of your character come from others instead of yourself. —
Joyce Rachelle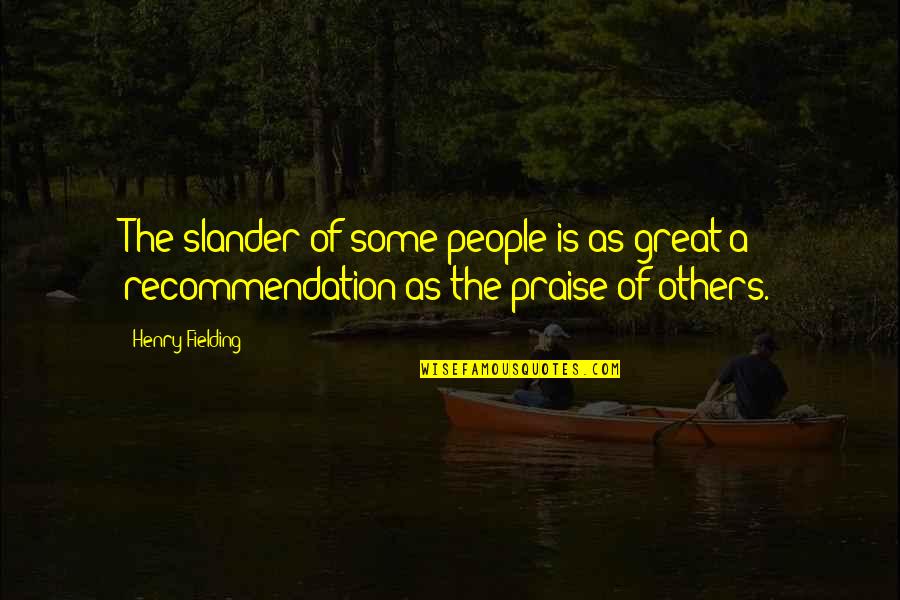 The slander of some people is as great a recommendation as the praise of others. —
Henry Fielding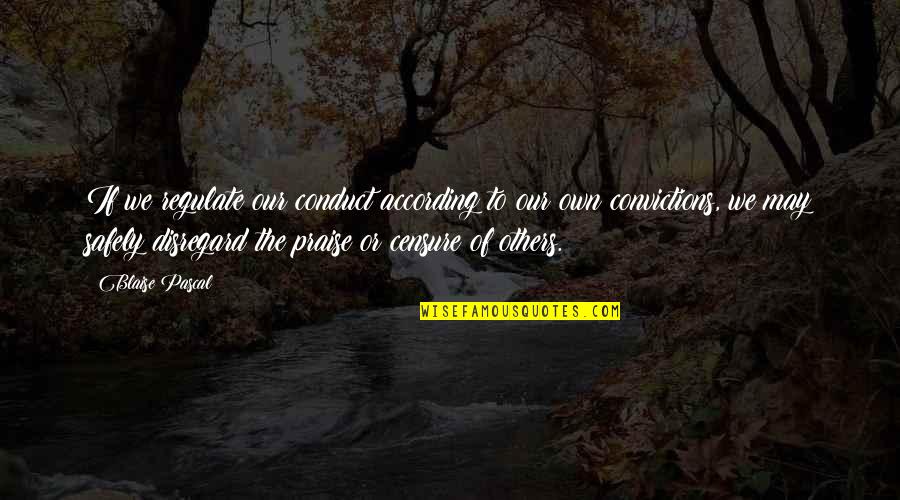 If we regulate our conduct according to our own convictions, we may safely disregard the praise or censure of others. —
Blaise Pascal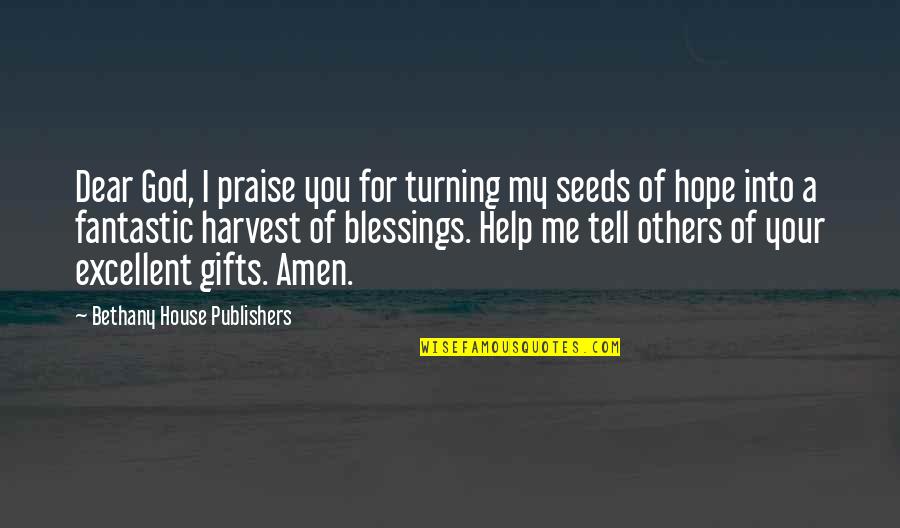 Dear God, I praise you for turning my seeds of hope into a fantastic harvest of blessings. Help me tell others of your excellent gifts. Amen. —
Bethany House Publishers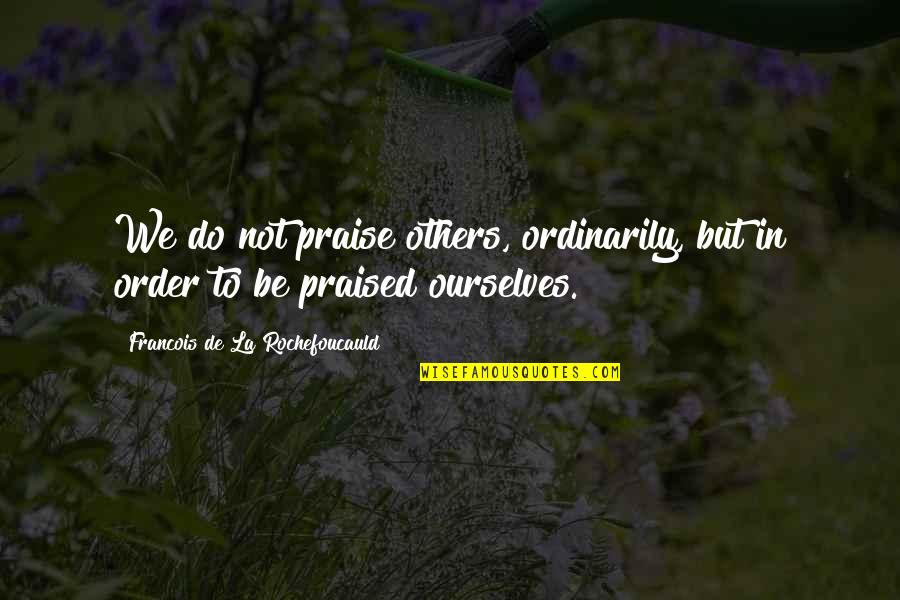 We do not praise others, ordinarily, but in order to be praised ourselves. —
Francois De La Rochefoucauld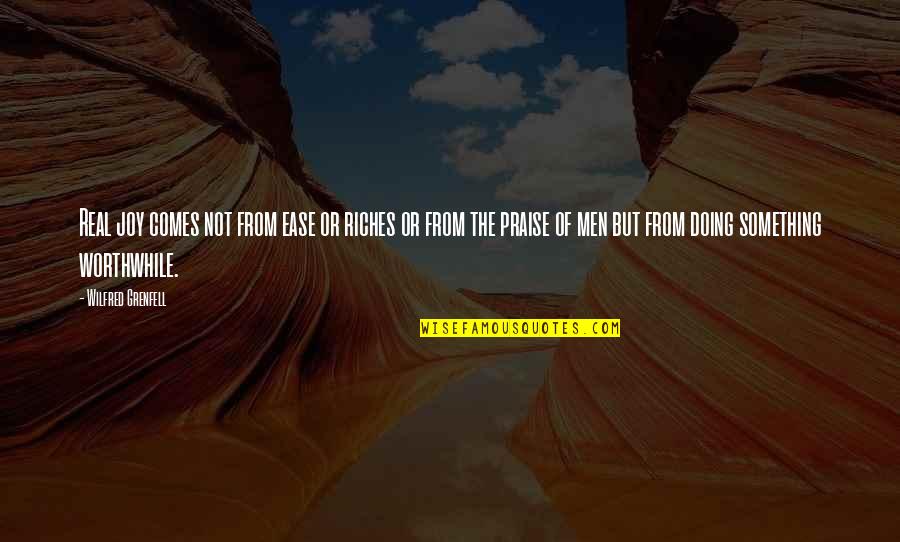 Real joy comes not from ease or riches or from the praise of men but from doing something worthwhile. —
Wilfred Grenfell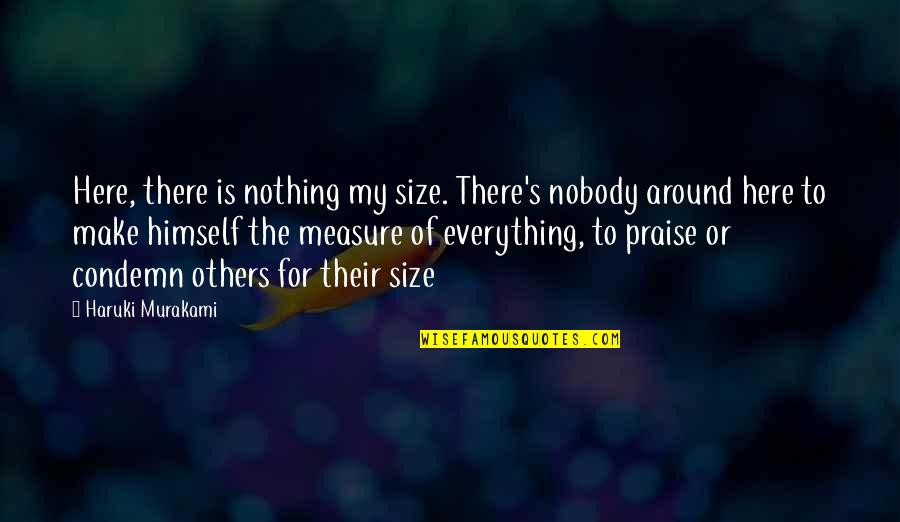 Here, there is nothing my size. There's nobody around here to make himself the measure of everything, to praise or condemn others for their size —
Haruki Murakami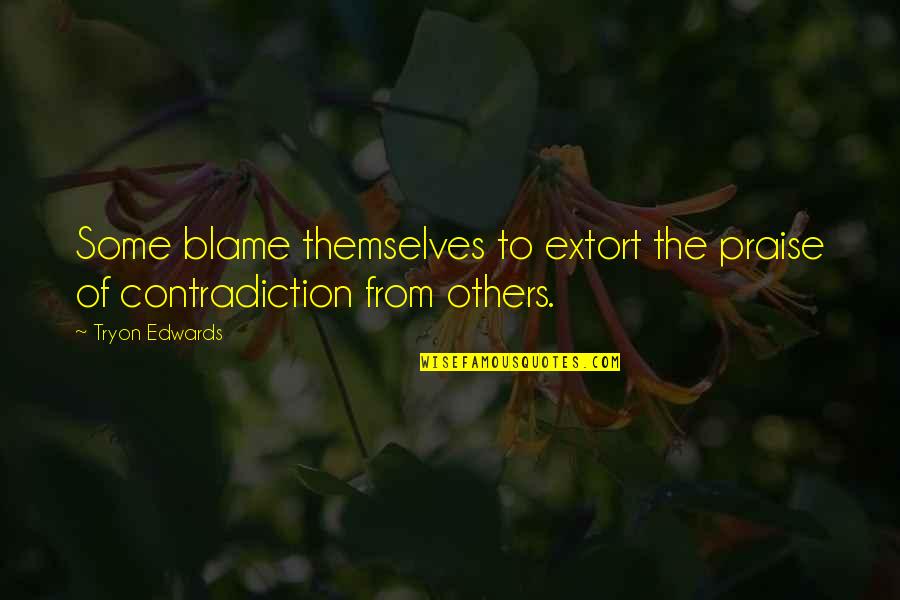 Some blame themselves to extort the praise of contradiction from others. —
Tryon Edwards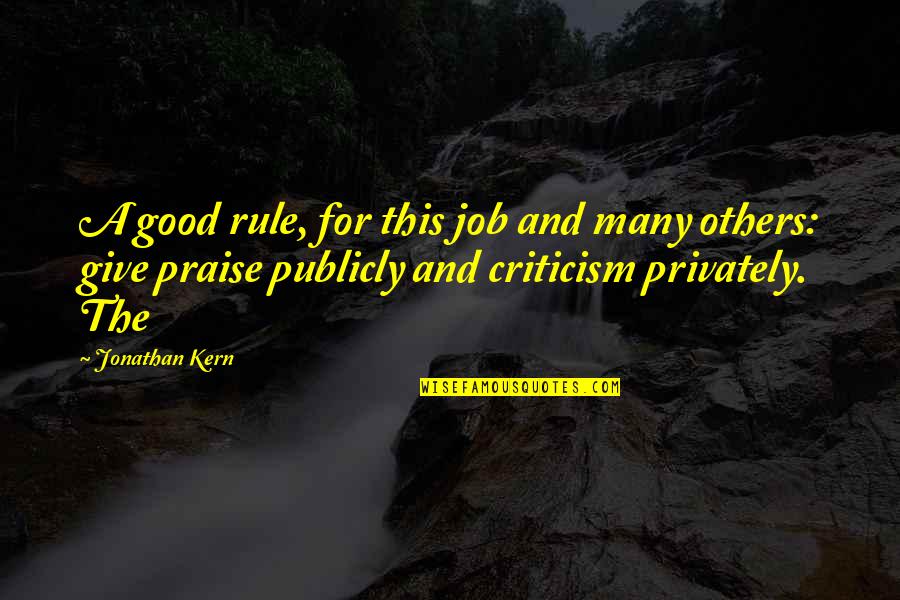 A good rule, for this job and many others: give praise publicly and criticism privately. The —
Jonathan Kern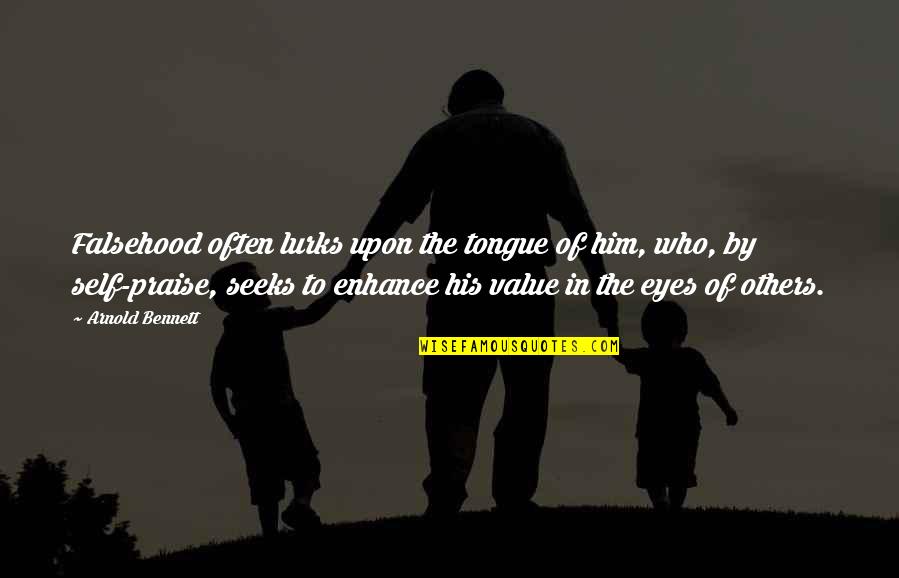 Falsehood often lurks upon the tongue of him, who, by self-praise, seeks to enhance his value in the eyes of others. —
Arnold Bennett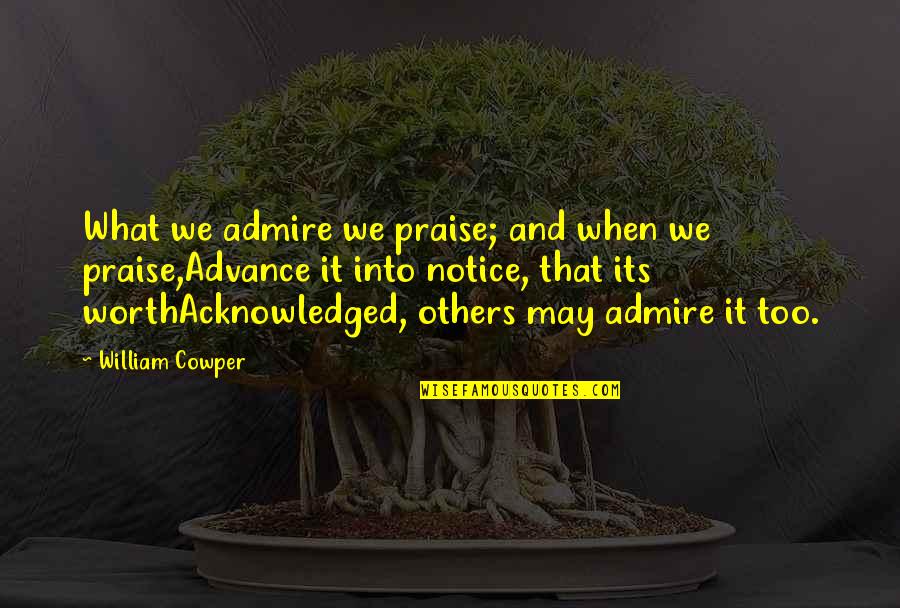 What we admire we praise; and when we praise,
Advance it into notice, that its worth
Acknowledged, others may admire it too. —
William Cowper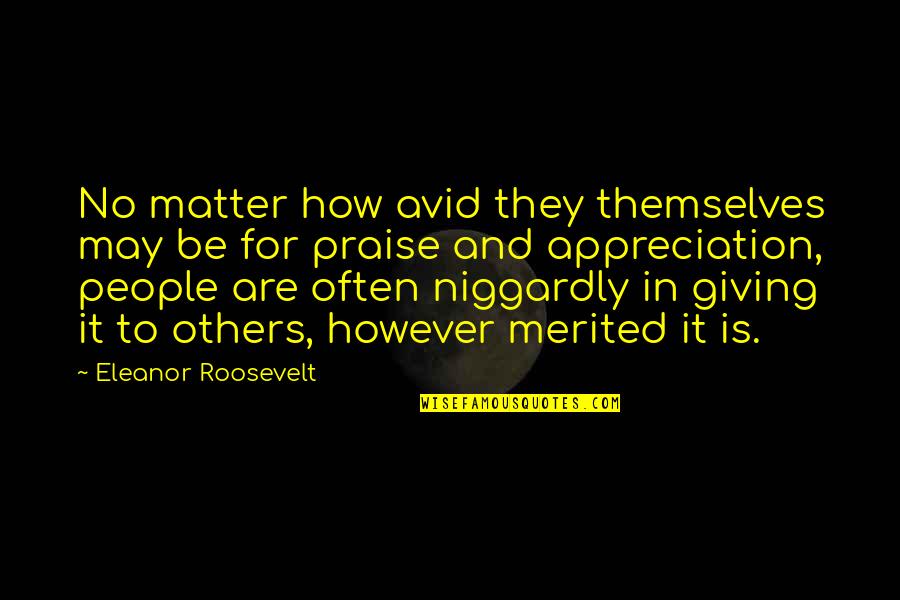 No matter how avid they themselves may be for praise and appreciation, people are often niggardly in giving it to others, however merited it is. —
Eleanor Roosevelt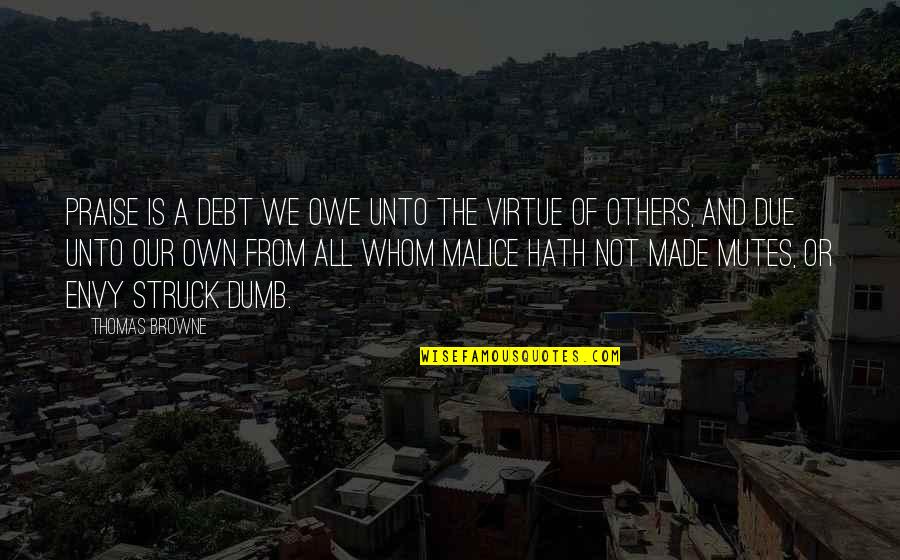 Praise is a debt we owe unto the virtue of others, and due unto our own from all whom malice hath not made mutes, or envy struck dumb. —
Thomas Browne