Power To Resist Quotes
Collection of top 27 famous quotes about Power To Resist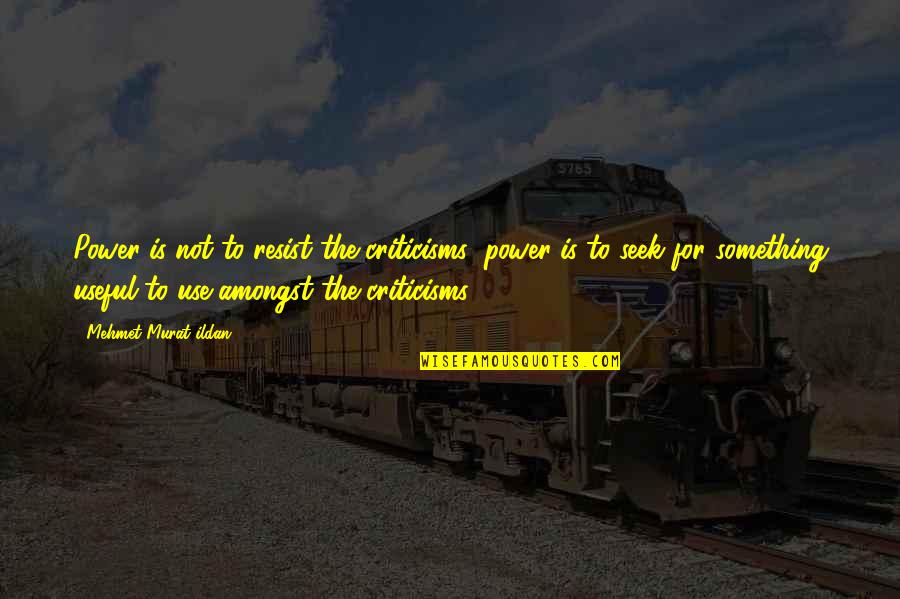 Power is not to resist the criticisms; power is to seek for something useful to use amongst the criticisms!
—
Mehmet Murat Ildan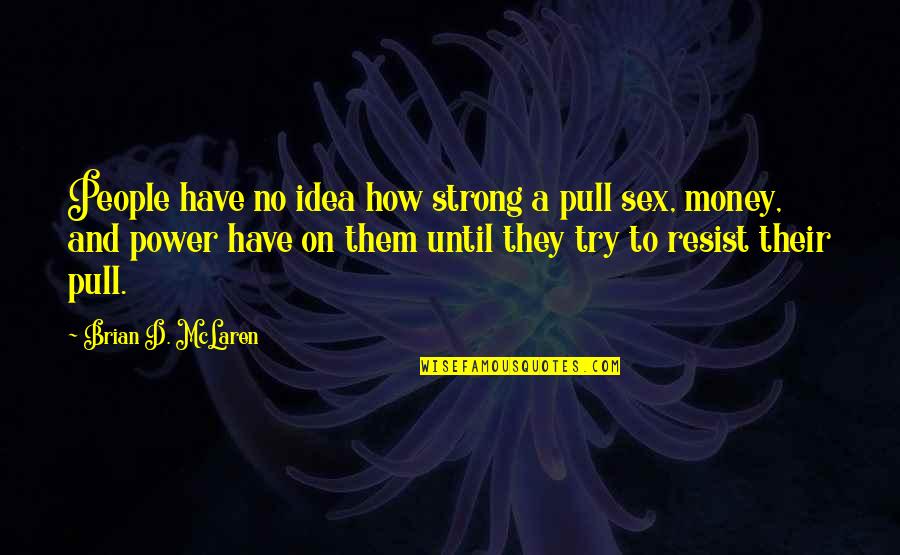 People have no idea how strong a pull sex, money, and power have on them until they try to resist their pull.
—
Brian D. McLaren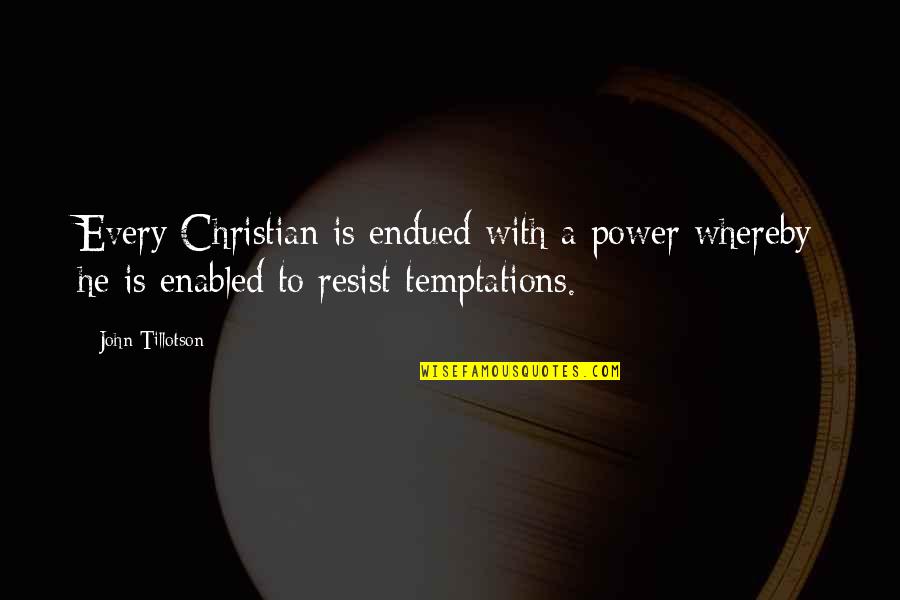 Every Christian is endued with a power whereby he is enabled to resist temptations.
—
John Tillotson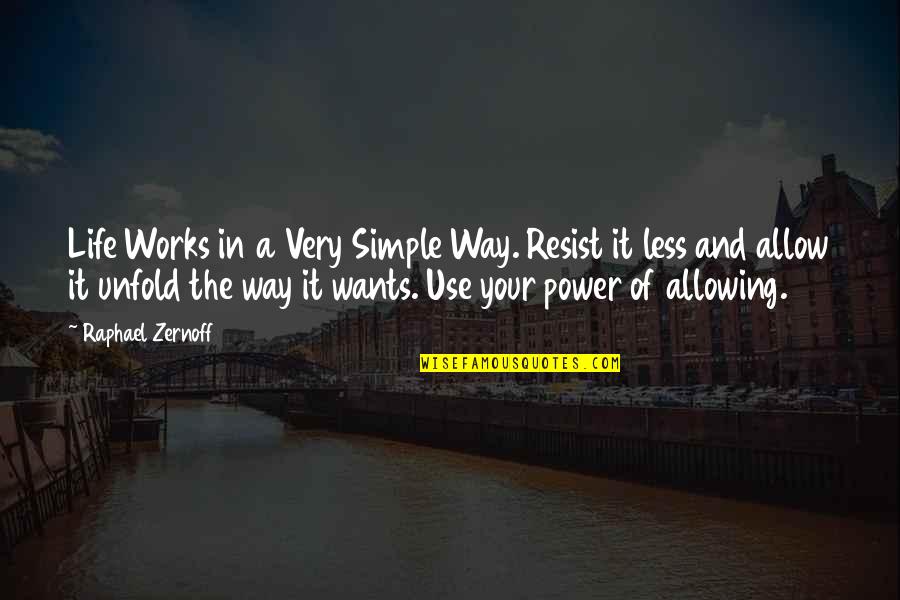 Life Works in a Very Simple Way. Resist it less and allow it unfold the way it wants. Use your power of allowing.
—
Raphael Zernoff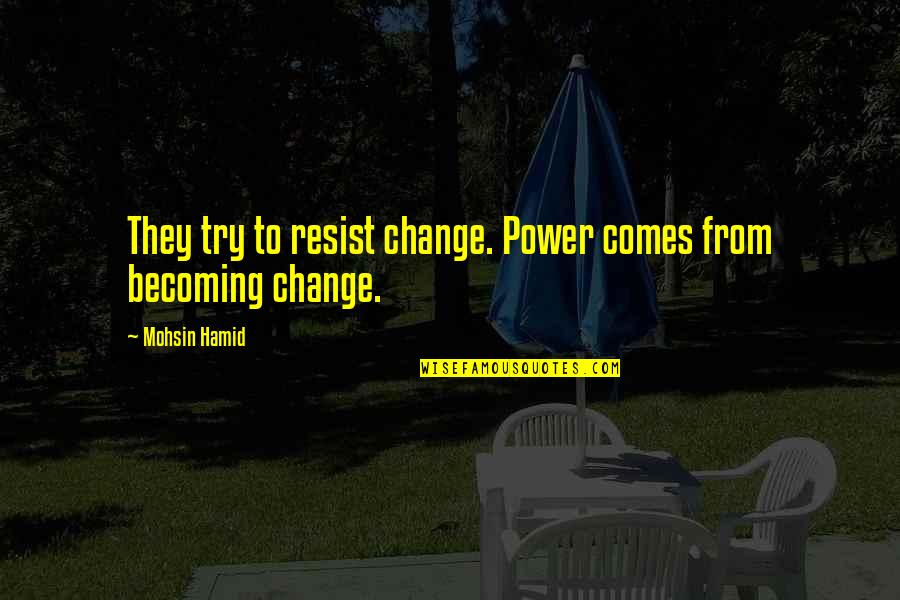 They try to resist change. Power comes from becoming change.
—
Mohsin Hamid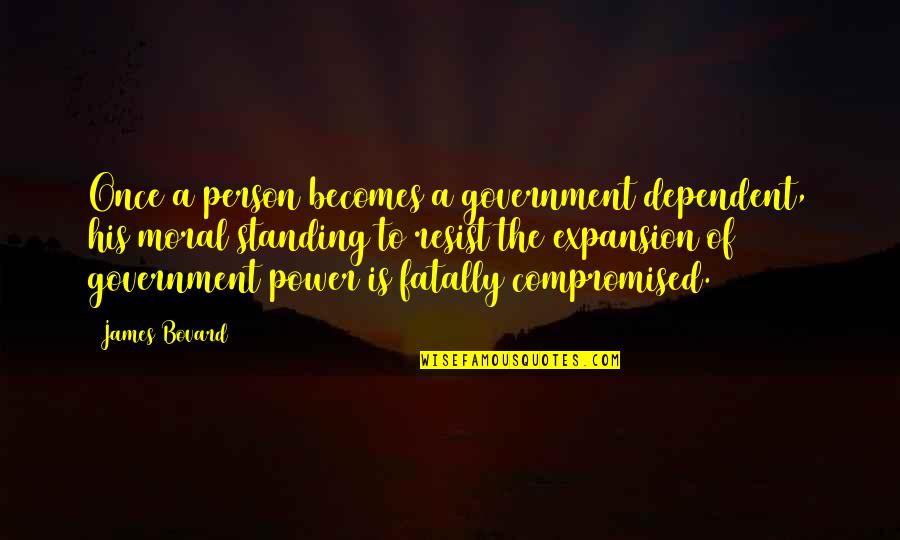 Once a person becomes a government dependent, his moral standing to resist the expansion of government power is fatally compromised.
—
James Bovard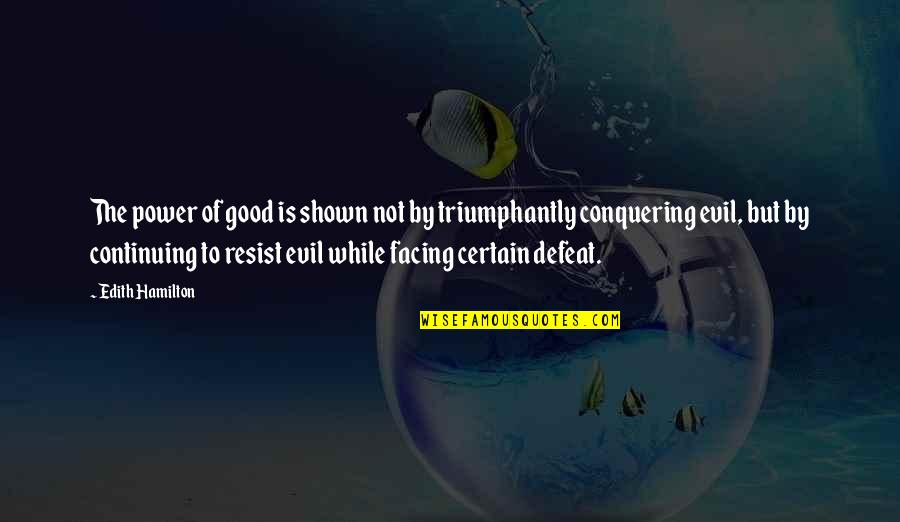 The power of good is shown not by triumphantly conquering evil, but by continuing to resist evil while facing certain defeat.
—
Edith Hamilton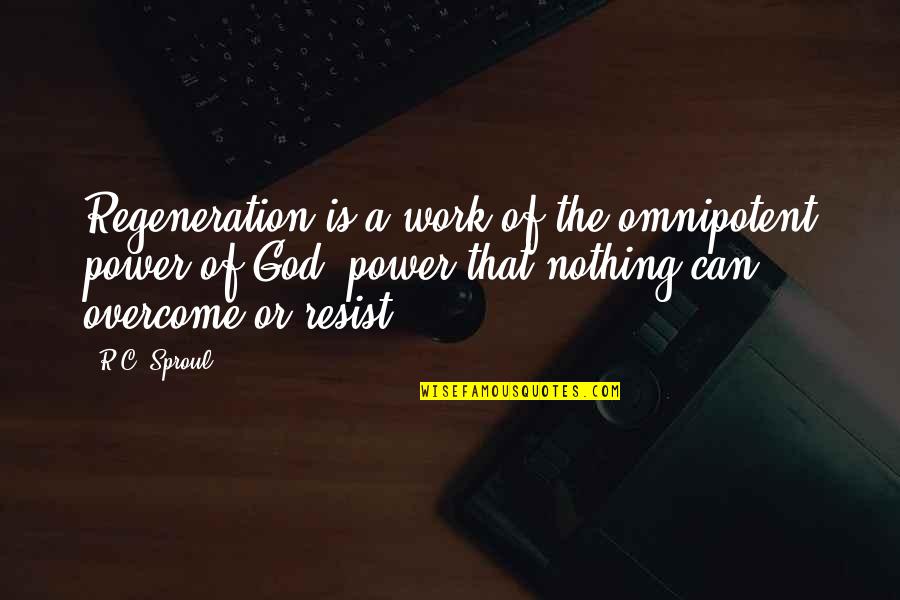 Regeneration is a work of the omnipotent power of God, power that nothing can overcome or resist.
—
R.C. Sproul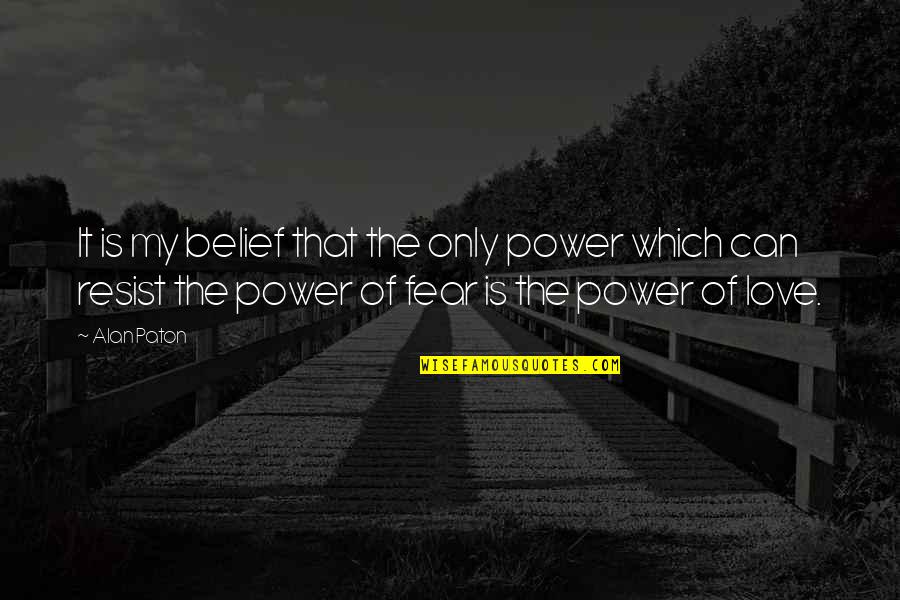 It is my belief that the only power which can resist the power of fear is the power of love.
—
Alan Paton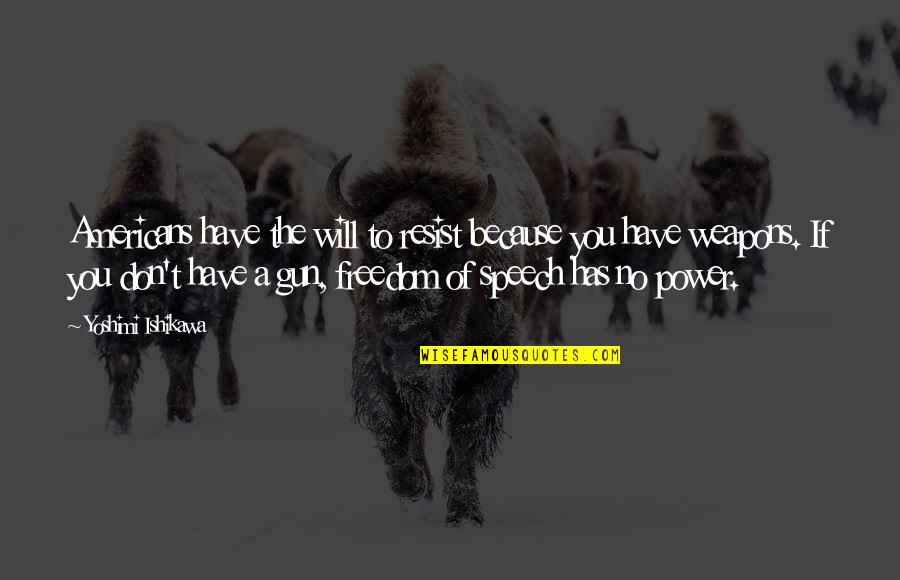 Americans have the will to resist because you have weapons. If you don't have a gun, freedom of speech has no power. —
Yoshimi Ishikawa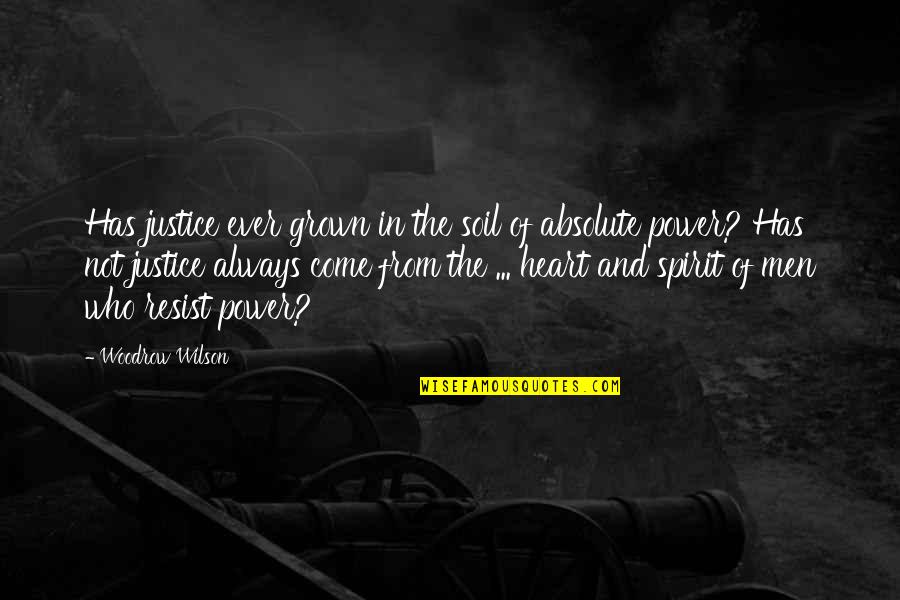 Has justice ever grown in the soil of absolute power? Has not justice always come from the ... heart and spirit of men who resist power? —
Woodrow Wilson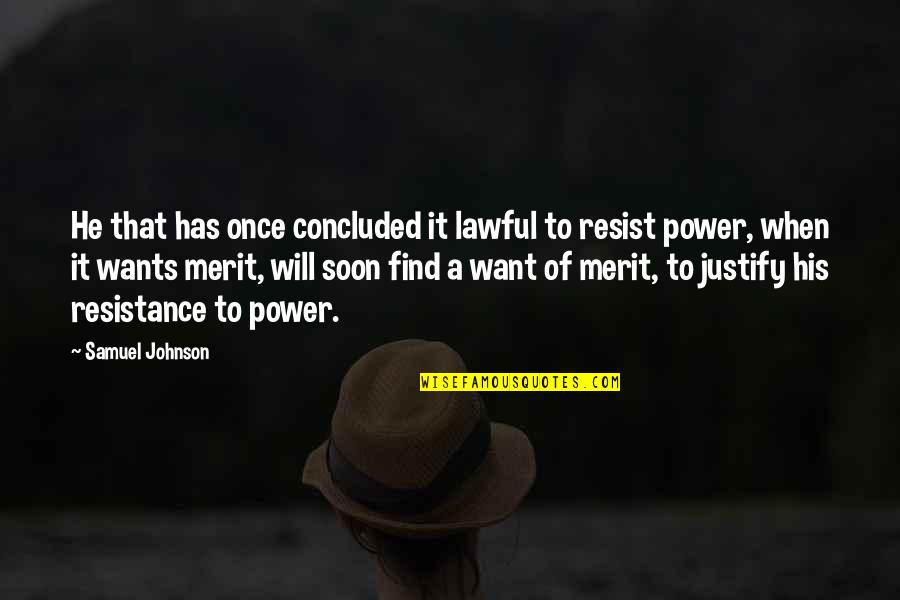 He that has once concluded it lawful to resist power, when it wants merit, will soon find a want of merit, to justify his resistance to power. —
Samuel Johnson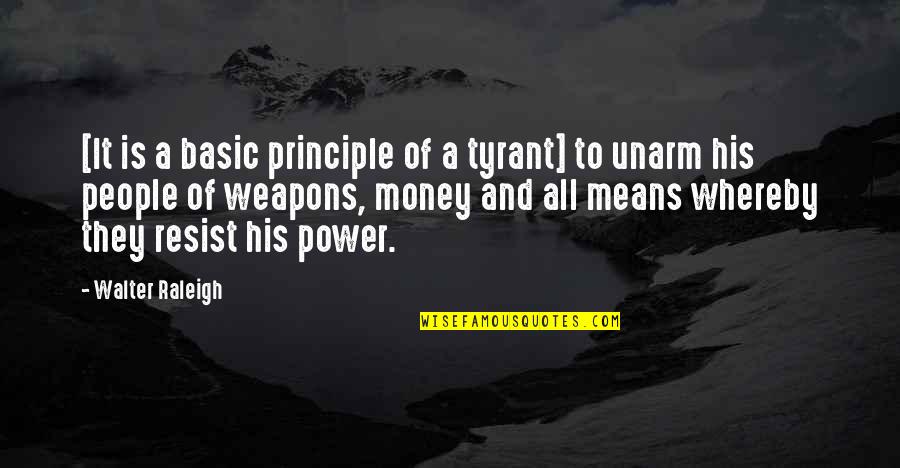 [It is a basic principle of a tyrant] to unarm his people of weapons, money and all means whereby they resist his power. —
Walter Raleigh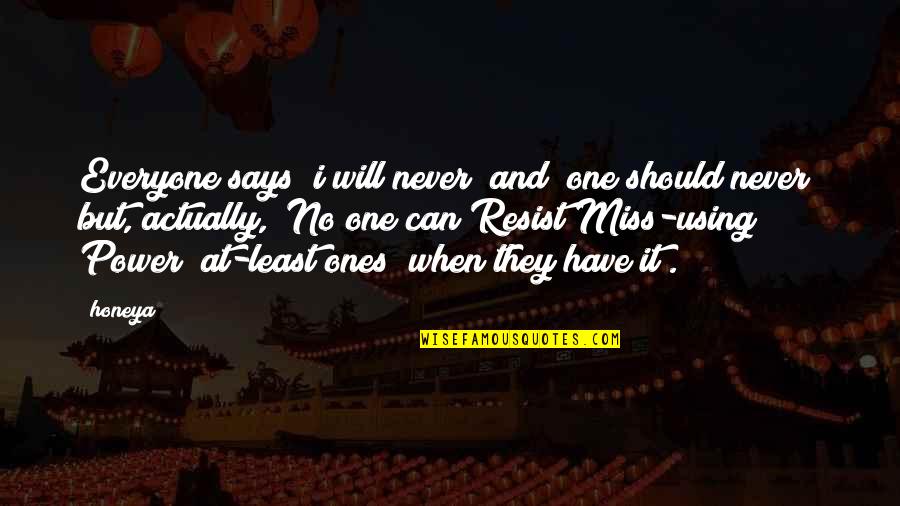 Everyone says "i will never" and "one should never" but, actually, "No one can Resist Miss-using Power (at-least ones) when they have it". —
Honeya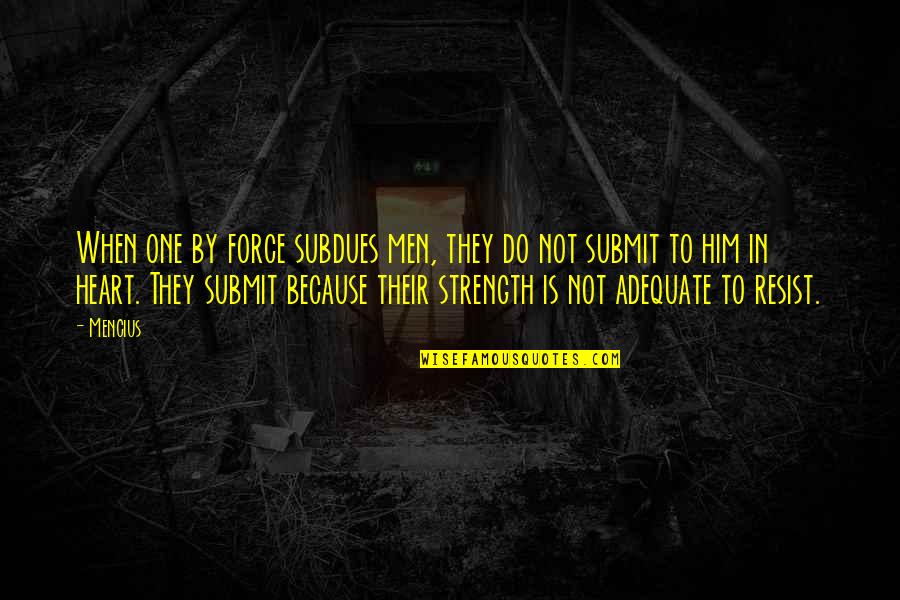 When one by force subdues men, they do not submit to him in heart. They submit because their strength is not adequate to resist. —
Mencius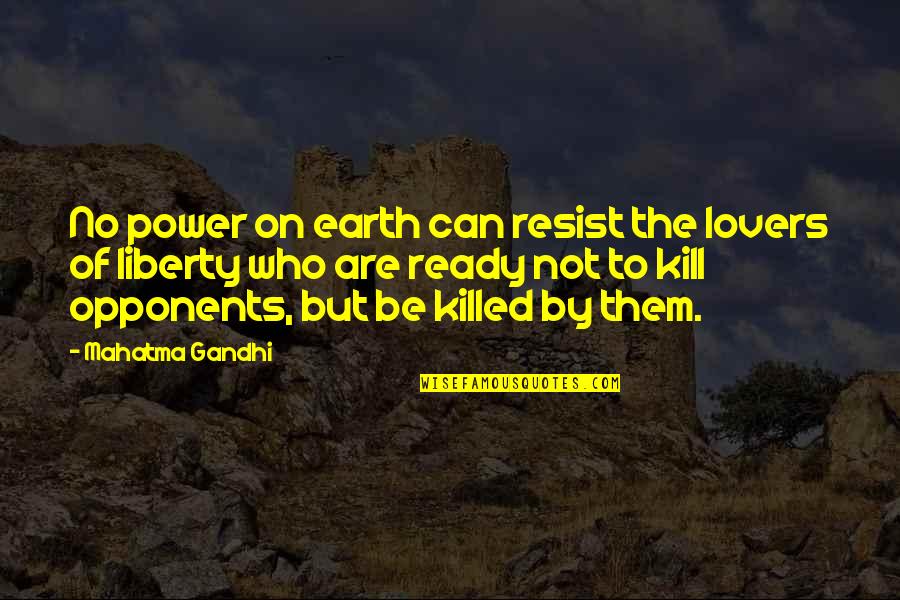 No power on earth can resist the lovers of liberty who are ready not to kill opponents, but be killed by them. —
Mahatma Gandhi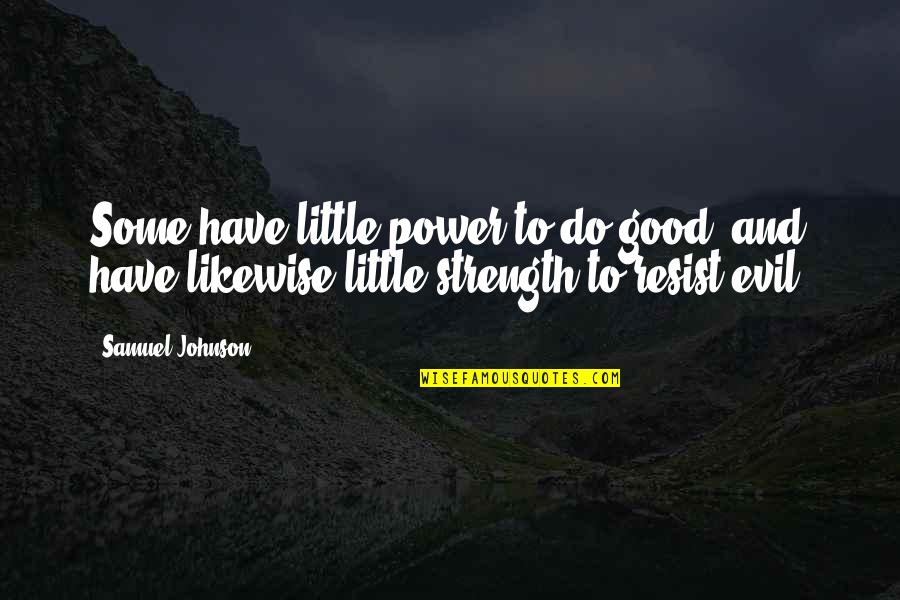 Some have little power to do good, and have likewise little strength to resist evil. —
Samuel Johnson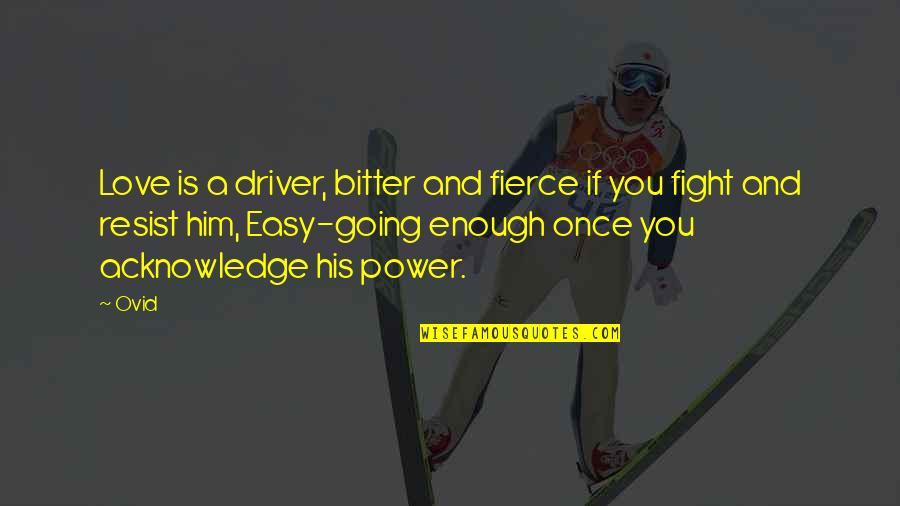 Love is a driver, bitter and fierce if you fight and resist him,
Easy-going enough once you acknowledge his power. —
Ovid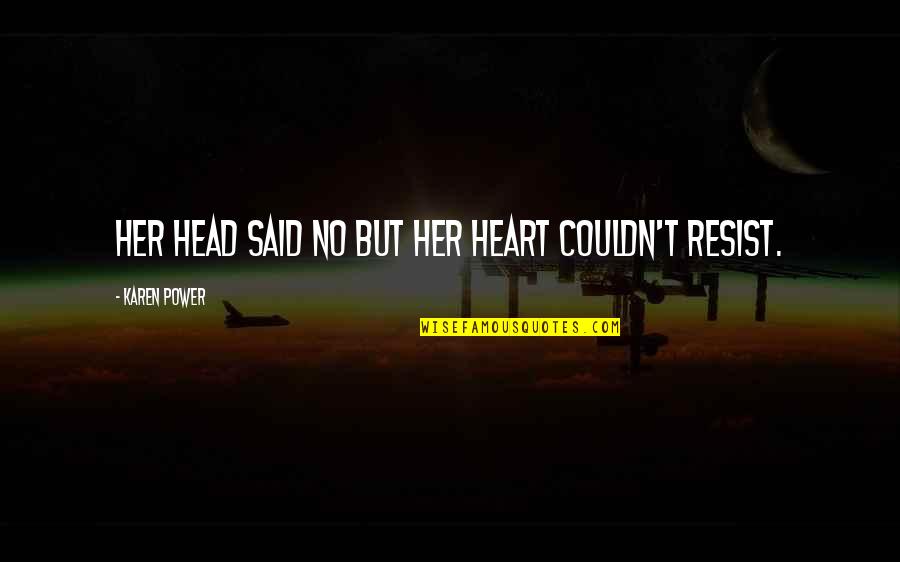 Her head said no but her heart couldn't resist. —
Karen Power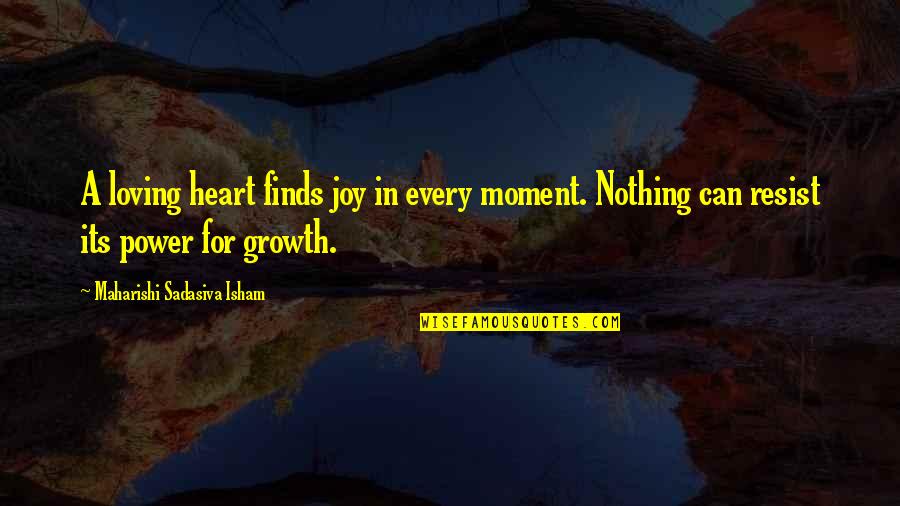 A loving heart finds joy in every moment. Nothing can resist its power for growth. —
Maharishi Sadasiva Isham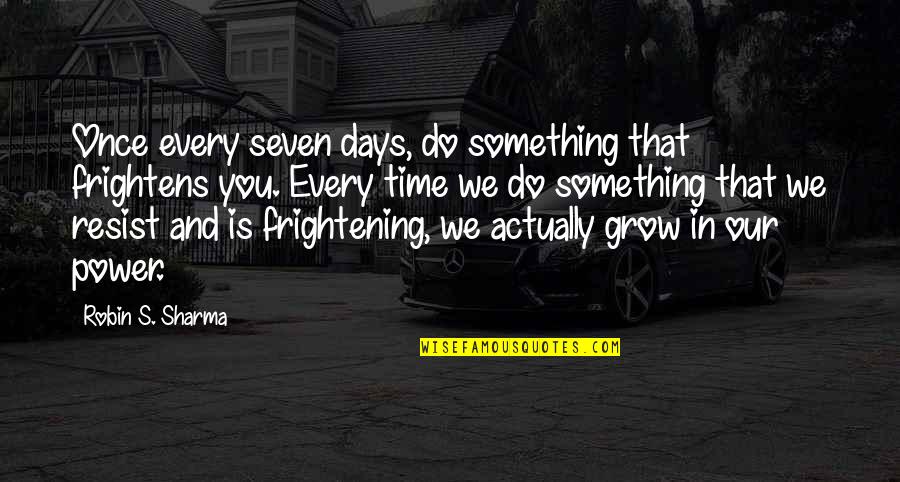 Once every seven days, do something that frightens you. Every time we do something that we resist and is frightening, we actually grow in our power. —
Robin S. Sharma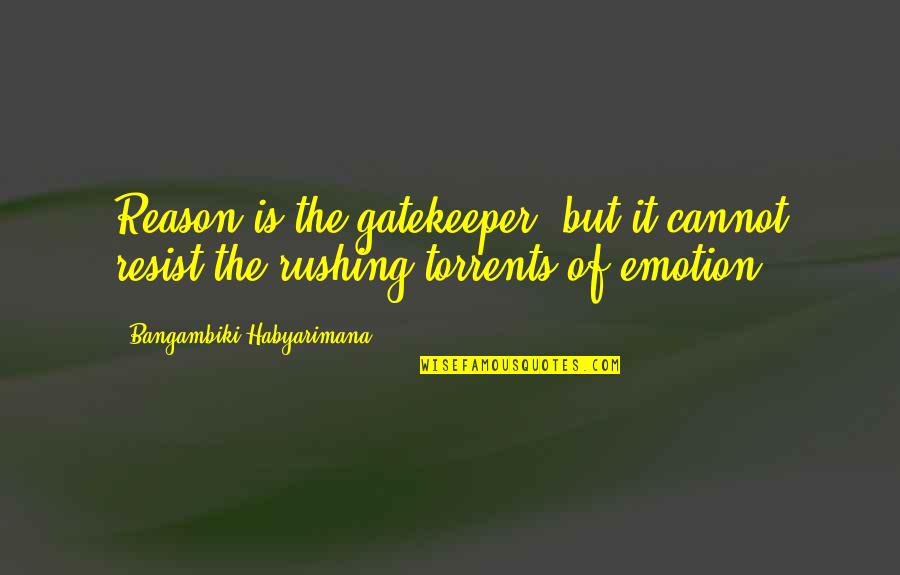 Reason is the gatekeeper, but it cannot resist the rushing torrents of emotion —
Bangambiki Habyarimana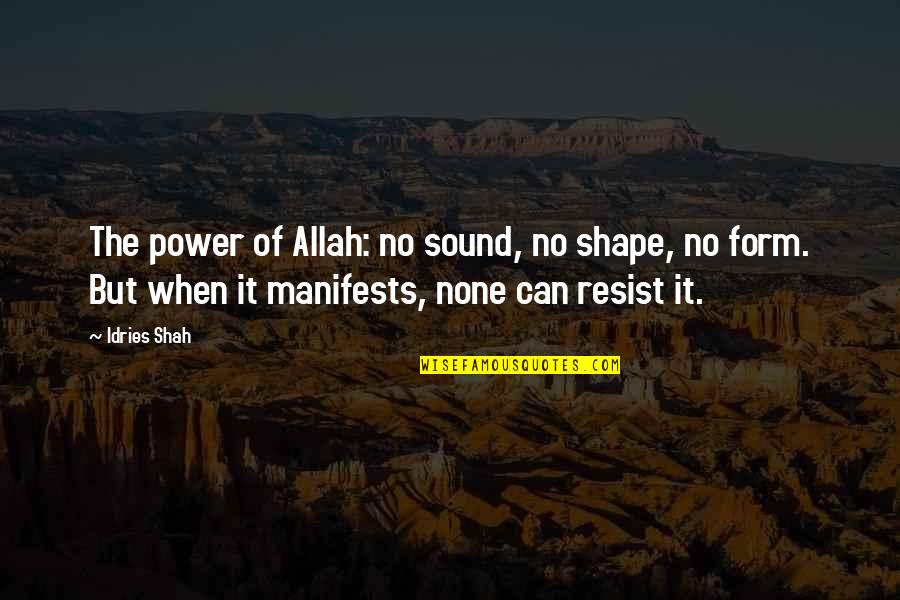 The power of Allah: no sound, no shape, no form. But when it manifests, none can resist it. —
Idries Shah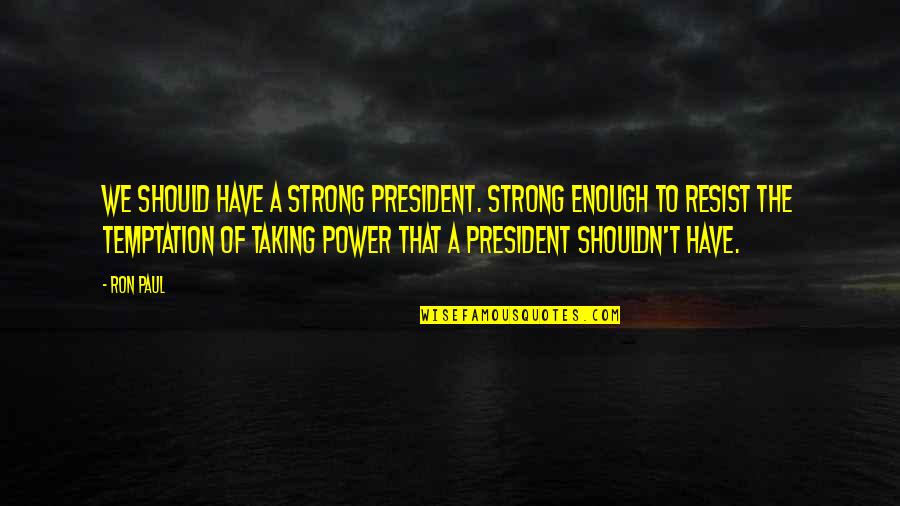 We should have a strong president. Strong enough to resist the temptation of taking power that a president shouldn't have. —
Ron Paul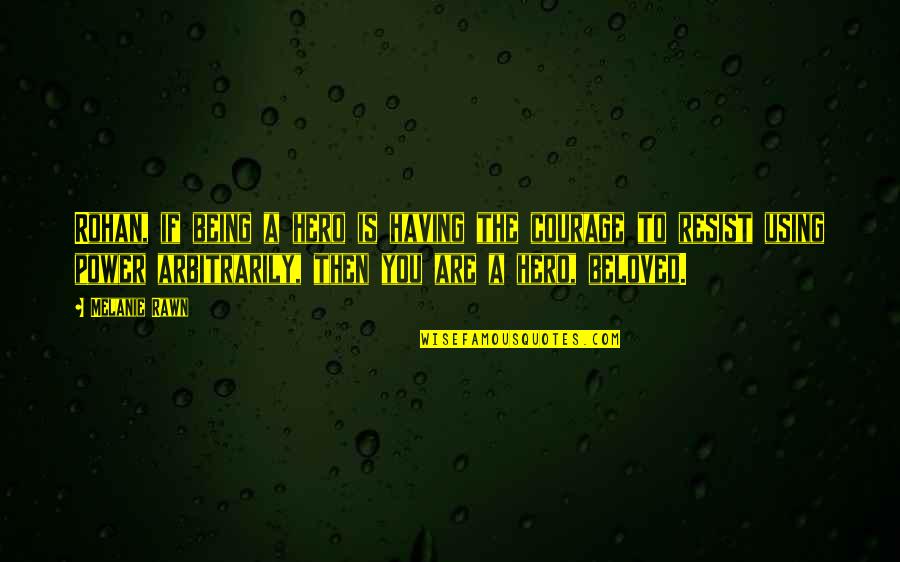 Rohan, if being a hero is having the courage to resist using power arbitrarily, then you are a hero, beloved. —
Melanie Rawn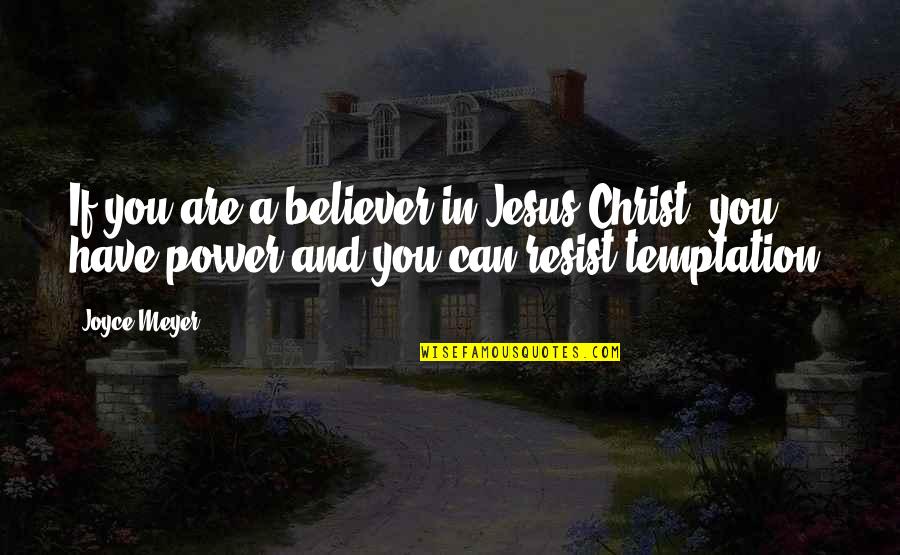 If you are a believer in Jesus Christ, you have power and you can resist temptation! —
Joyce Meyer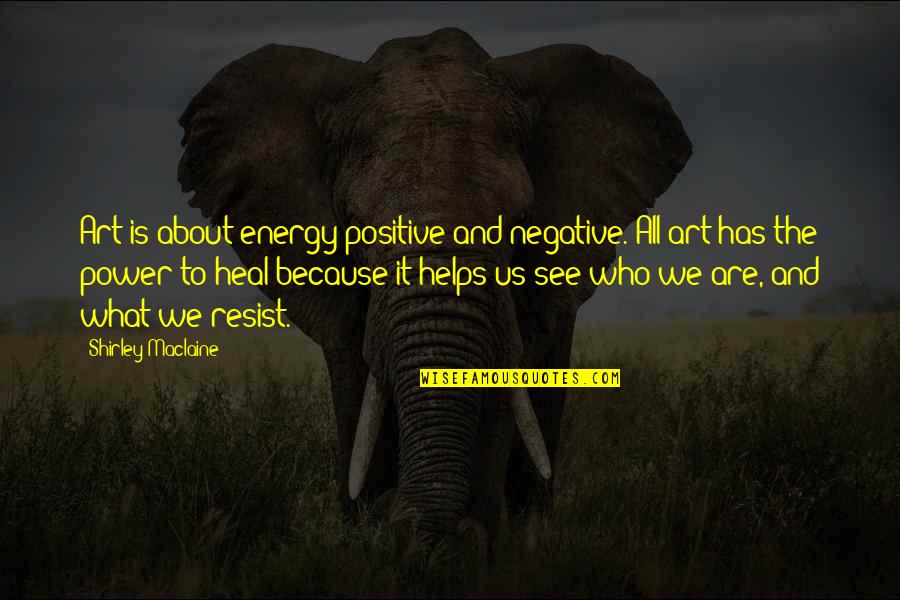 Art is about energy positive and negative. All art has the power to heal because it helps us see who we are, and what we resist. —
Shirley Maclaine