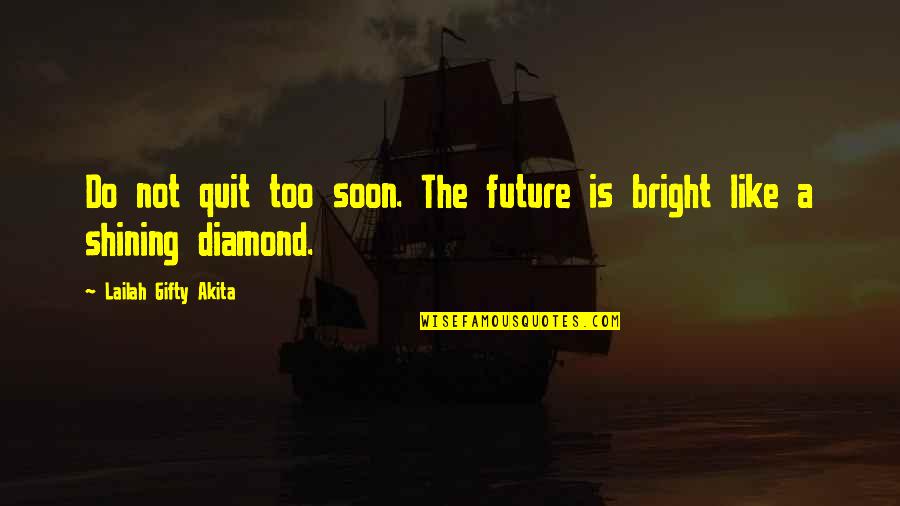 Do not quit too soon. The future is bright like a shining diamond.
—
Lailah Gifty Akita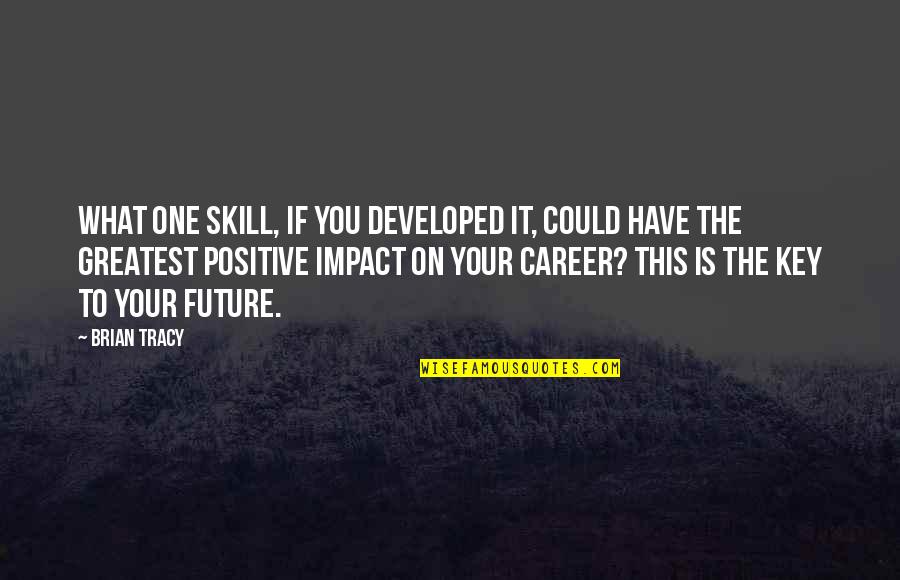 What one skill, if you developed it, could have the greatest positive impact on your career? This is the key to your future.
—
Brian Tracy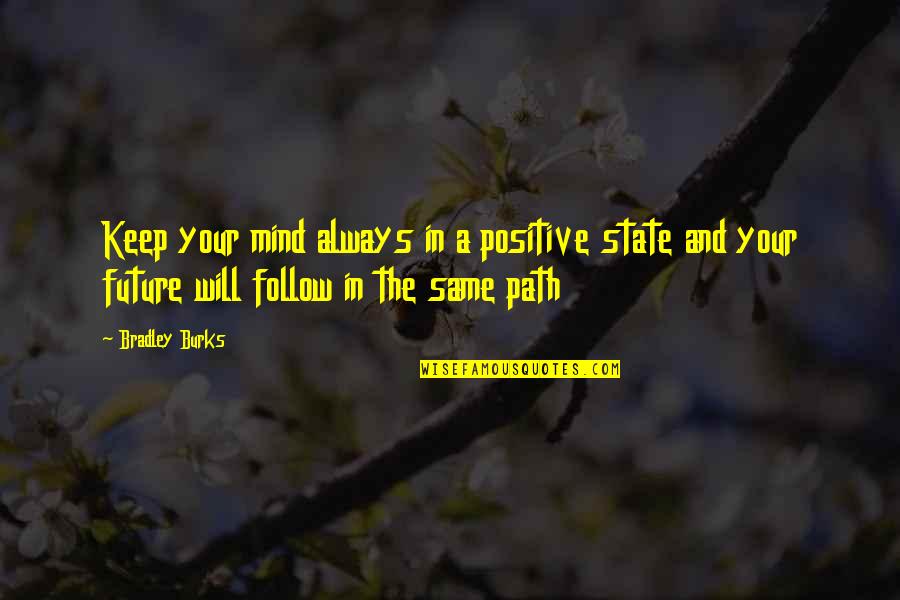 Keep your mind always in a positive state and your future will follow in the same path
—
Bradley Burks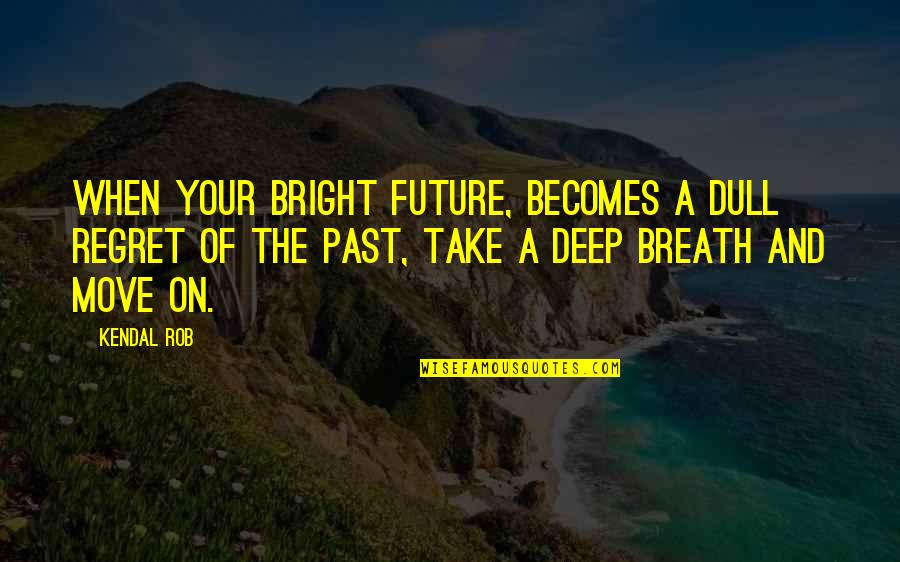 When your bright future, becomes a dull regret of the past, take a deep breath and move on.
—
Kendal Rob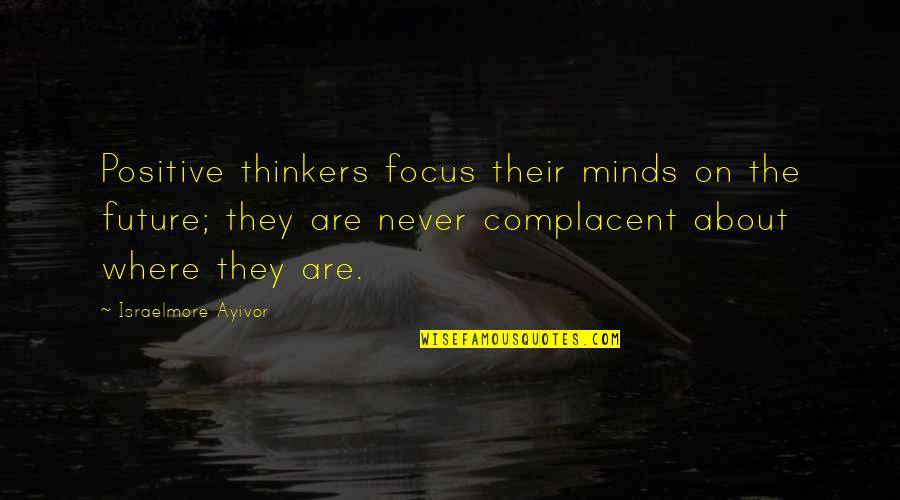 Positive thinkers focus their minds on the future; they are never complacent about where they are.
—
Israelmore Ayivor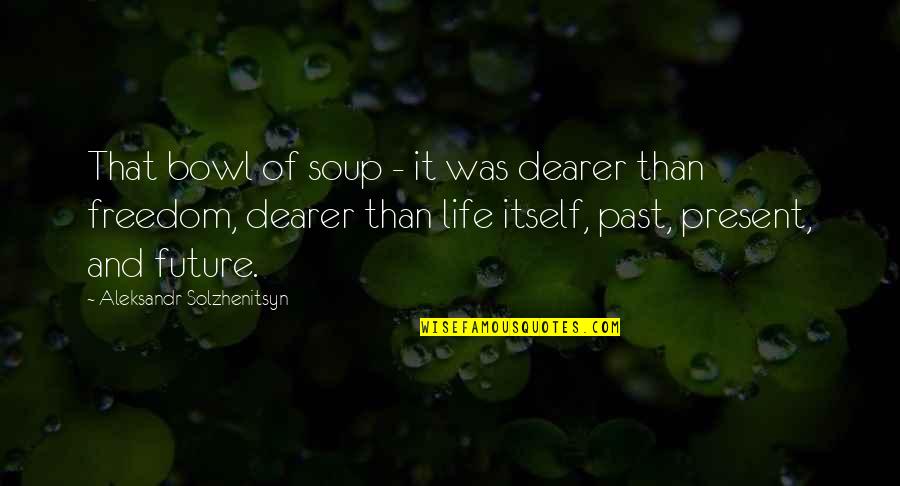 That bowl of soup - it was dearer than freedom, dearer than life itself, past, present, and future.
—
Aleksandr Solzhenitsyn
The pleasant life: a life that successfully pursues the positive emotions about the present, past, and future.
—
Martin Seligman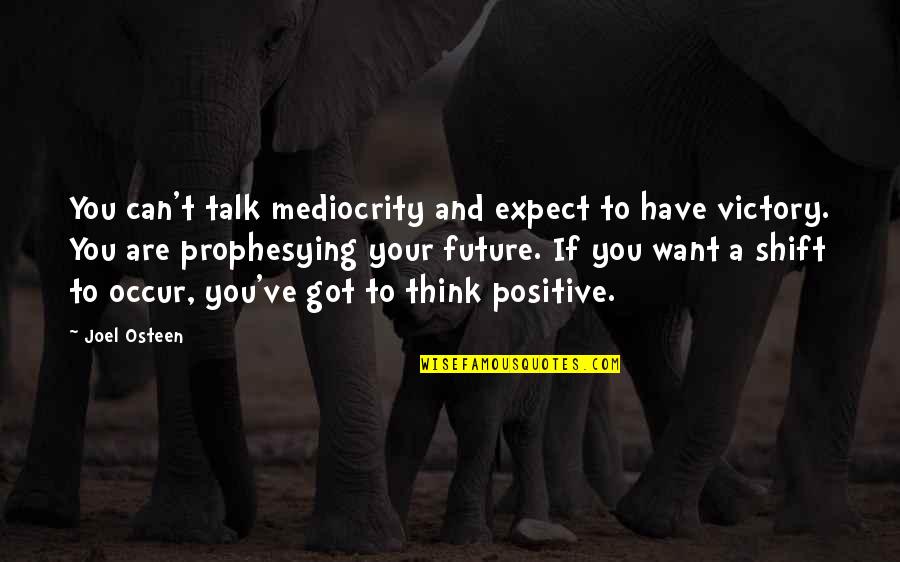 You can't talk mediocrity and expect to have victory. You are prophesying your future. If you want a shift to occur, you've got to think positive.
—
Joel Osteen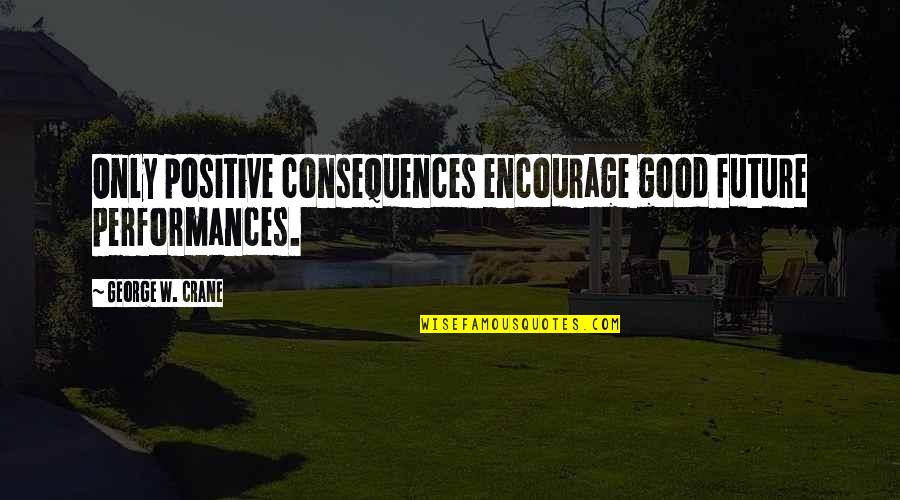 Only positive consequences encourage good future performances.
—
George W. Crane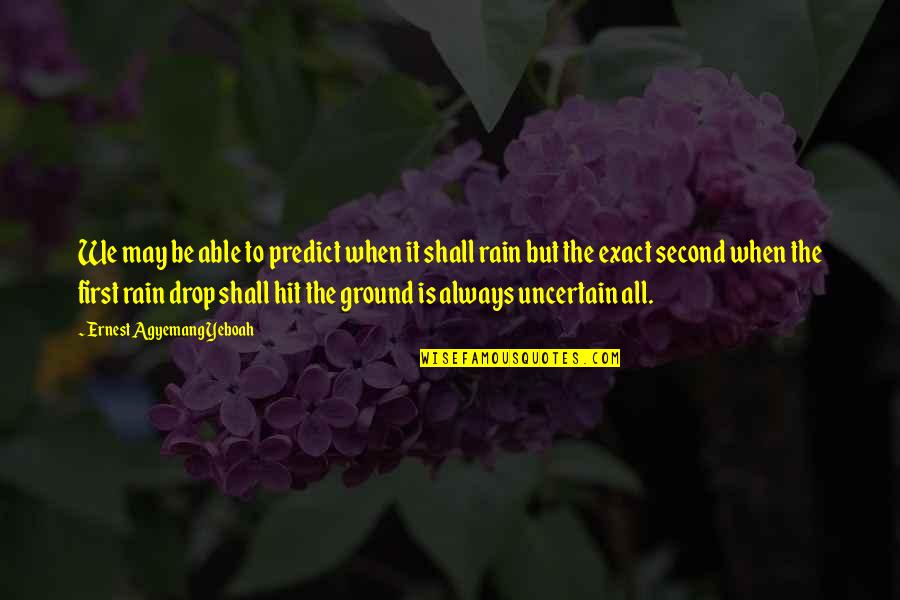 We may be able to predict when it shall rain but the exact second when the first rain drop shall hit the ground is always uncertain all.
—
Ernest Agyemang Yeboah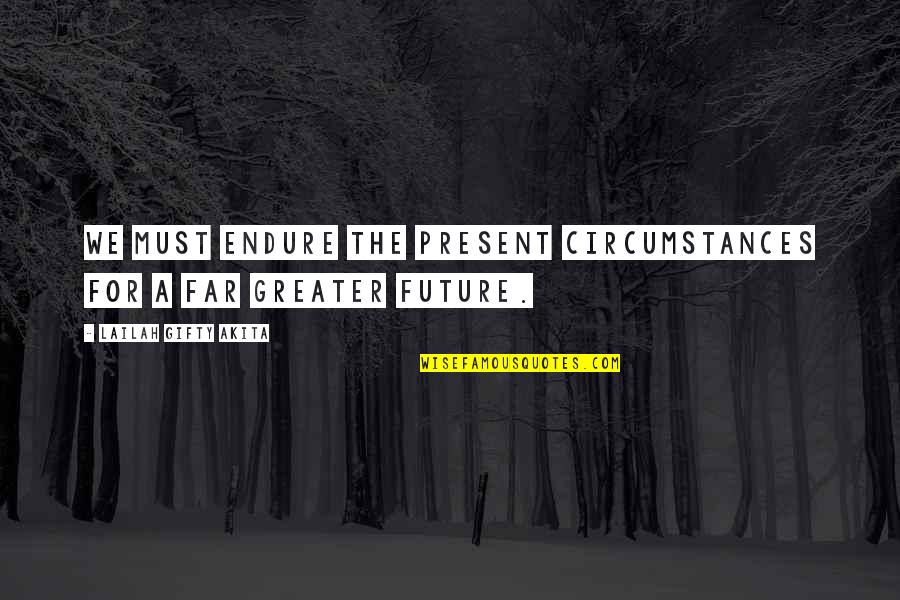 We must endure the present circumstances for a far greater future.
—
Lailah Gifty Akita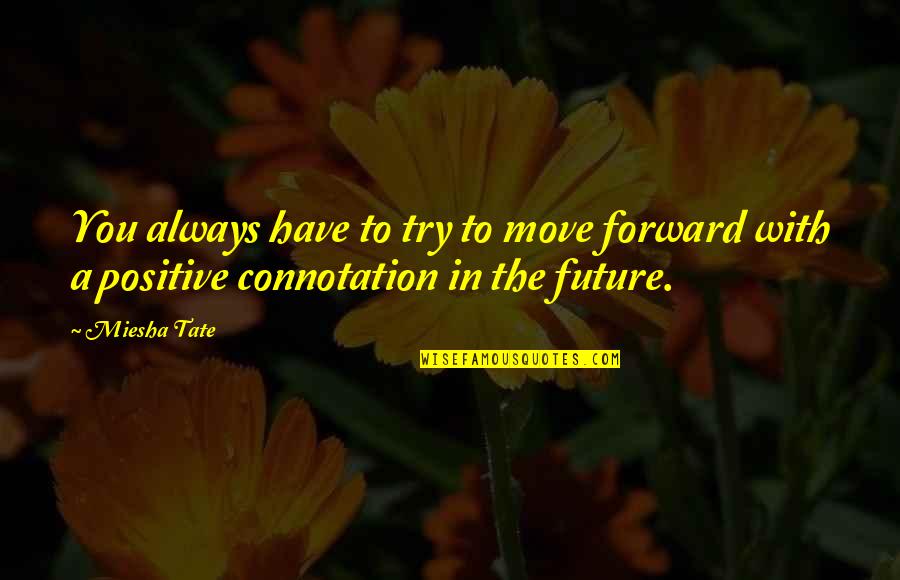 You always have to try to move forward with a positive connotation in the future.
—
Miesha Tate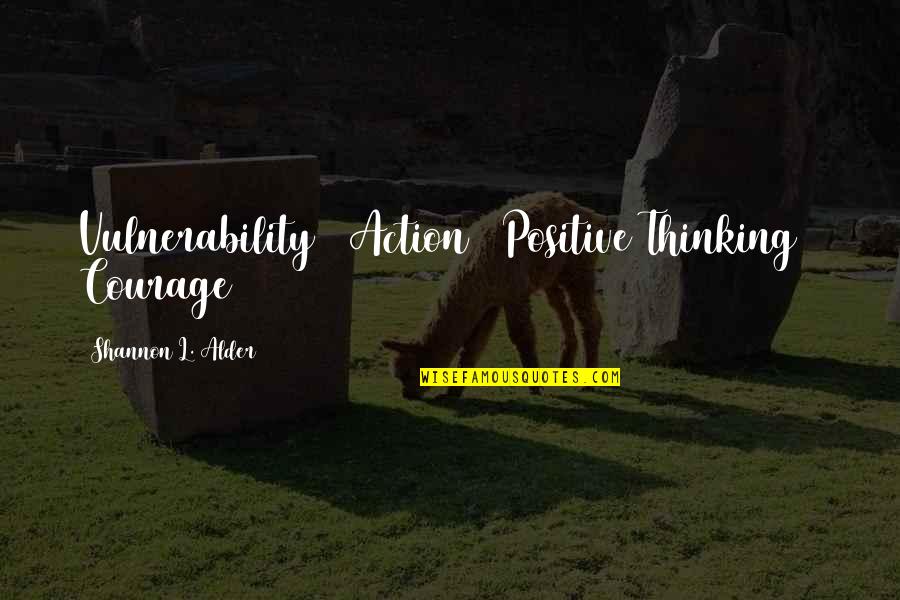 Vulnerability + Action + Positive Thinking = Courage
—
Shannon L. Alder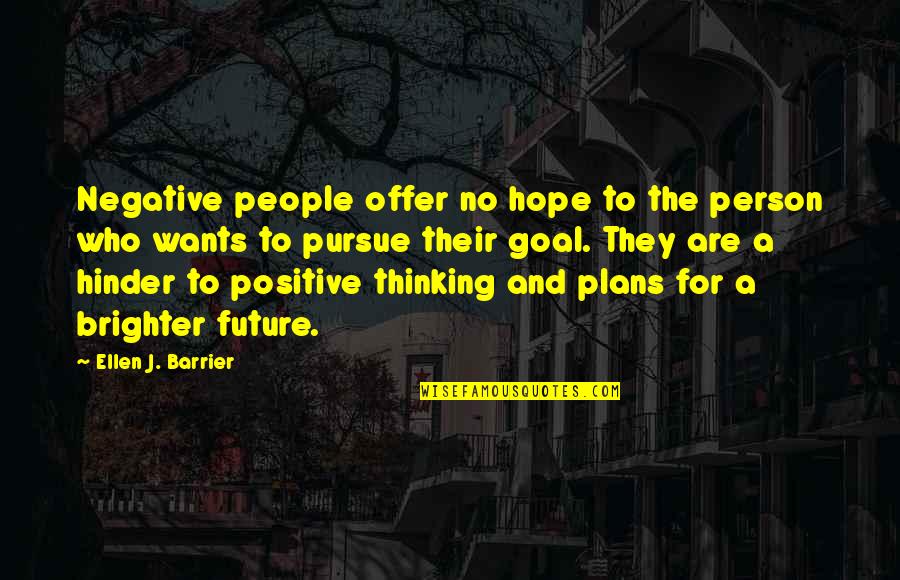 Negative people offer no hope to the person who wants to pursue their goal. They are a hinder to positive thinking and plans for a brighter future.
—
Ellen J. Barrier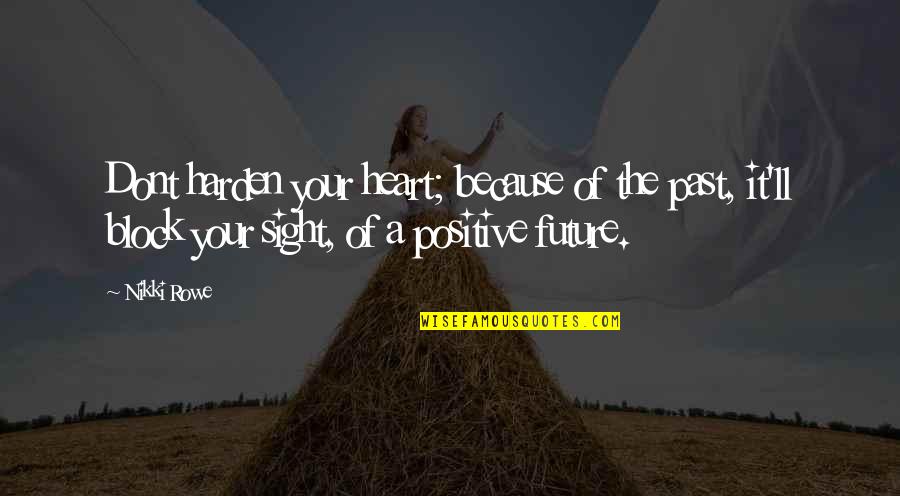 Dont harden your heart; because of the past,
it'll block your sight, of a
positive future
. —
Nikki Rowe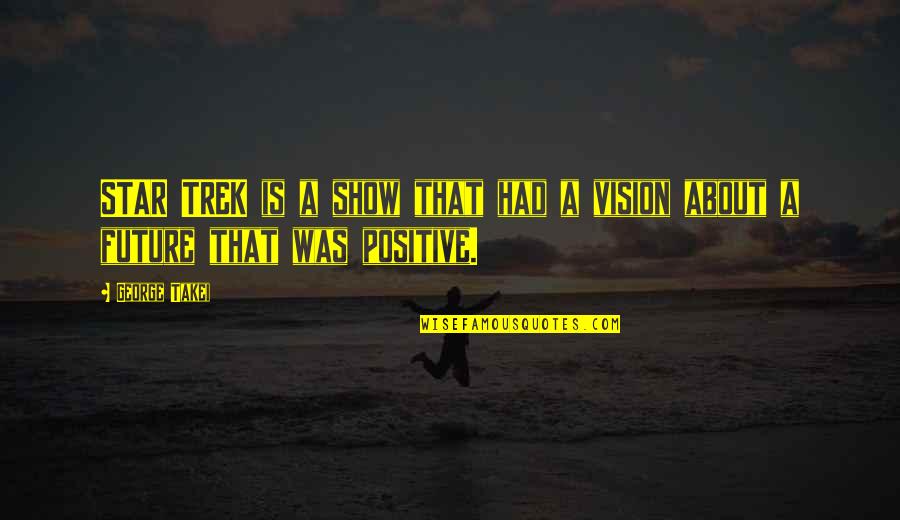 STAR TREK is a show that had a vision about a future that was positive. —
George Takei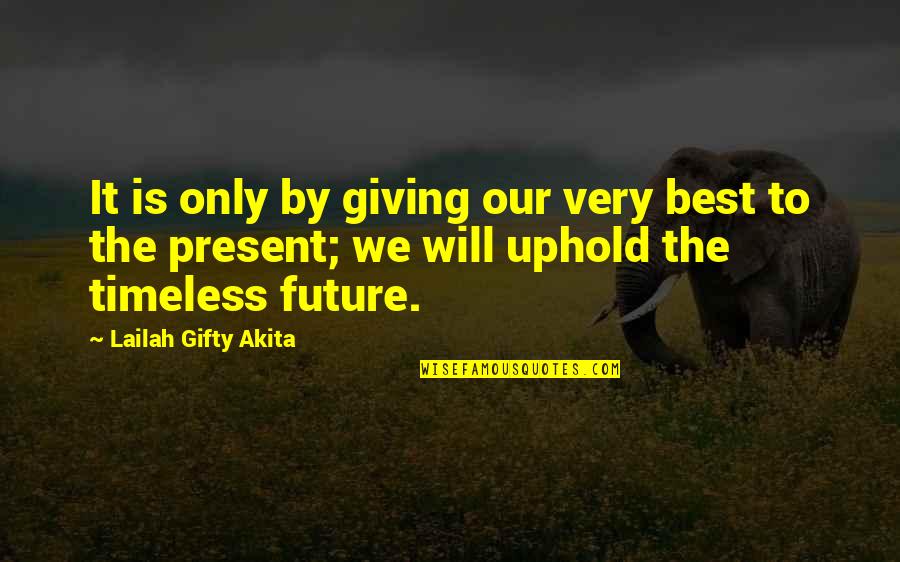 It is only by giving our very best to the present; we will uphold the timeless future. —
Lailah Gifty Akita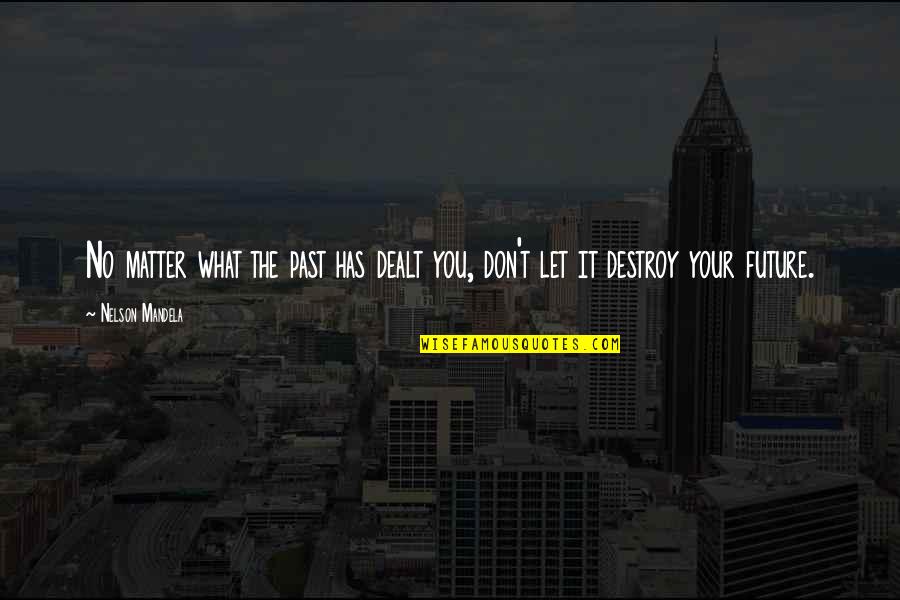 No matter what the past has dealt you, don't let it destroy your future. —
Nelson Mandela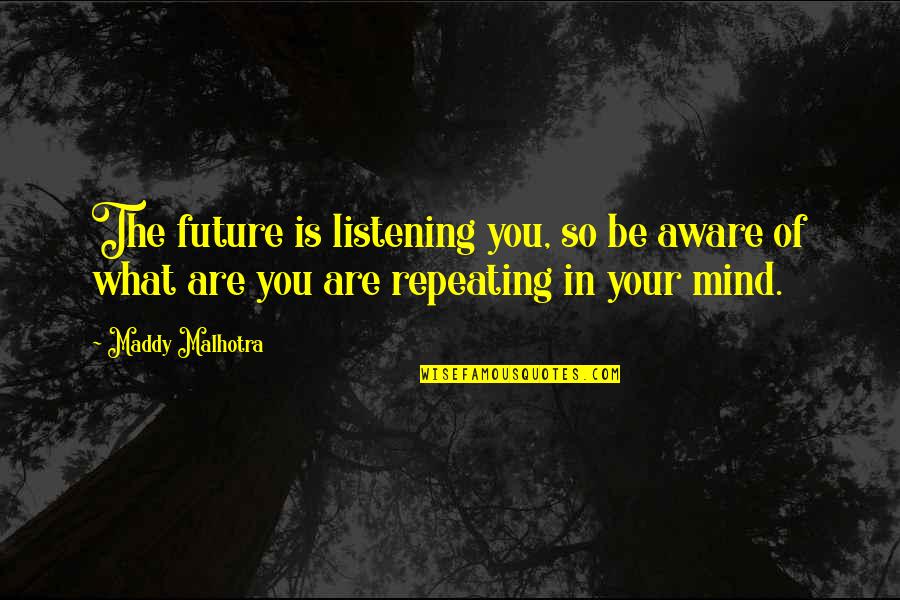 The future is listening you, so be aware of what are you are repeating in your mind. —
Maddy Malhotra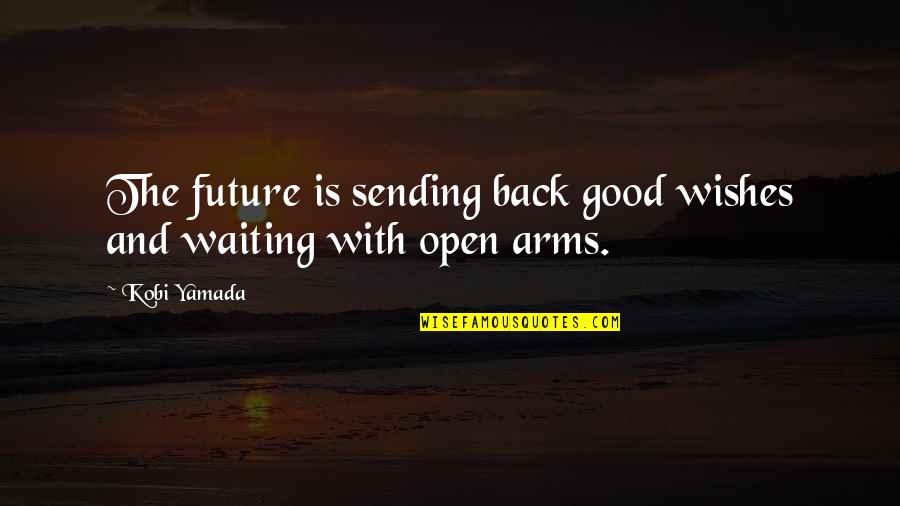 The future is sending back good wishes and waiting with open arms. —
Kobi Yamada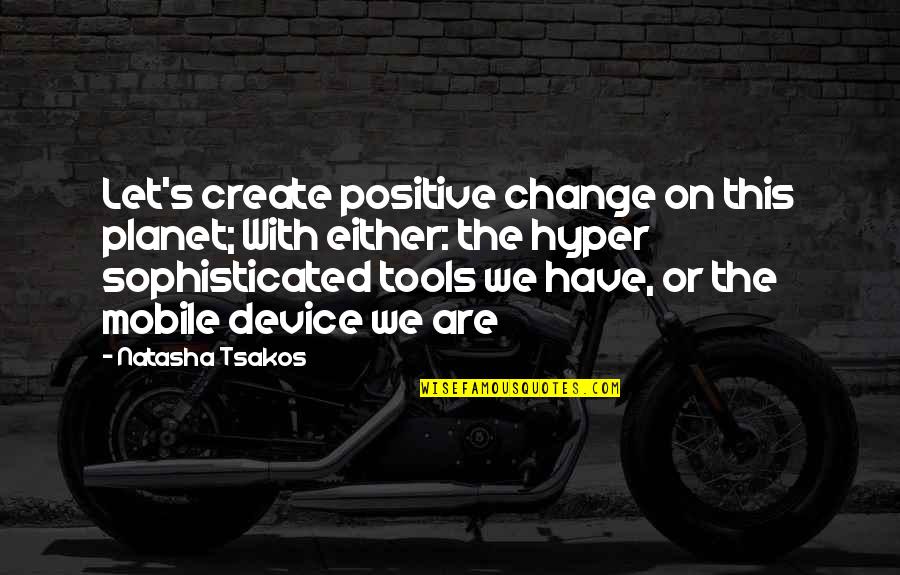 Let's create positive change on this planet; With either: the hyper sophisticated tools we have, or the mobile device we are —
Natasha Tsakos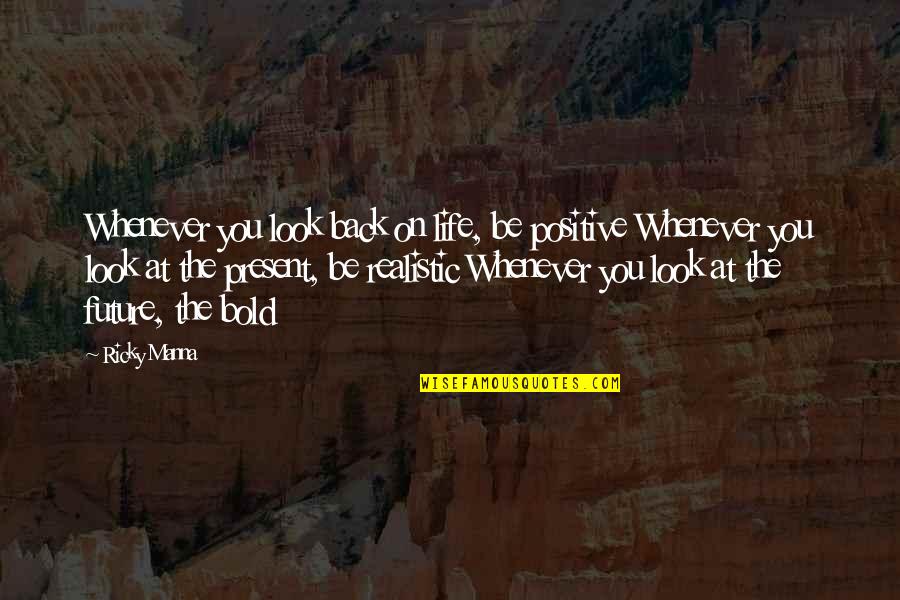 Whenever you look back on life, be positive Whenever you look at the present, be realistic Whenever you look at the future, the bold —
Ricky Manna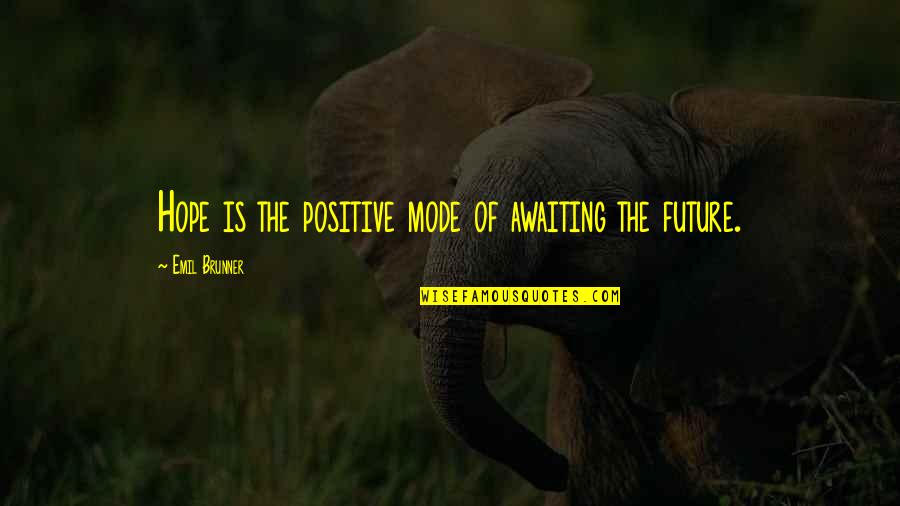 Hope is the positive mode of awaiting the future. —
Emil Brunner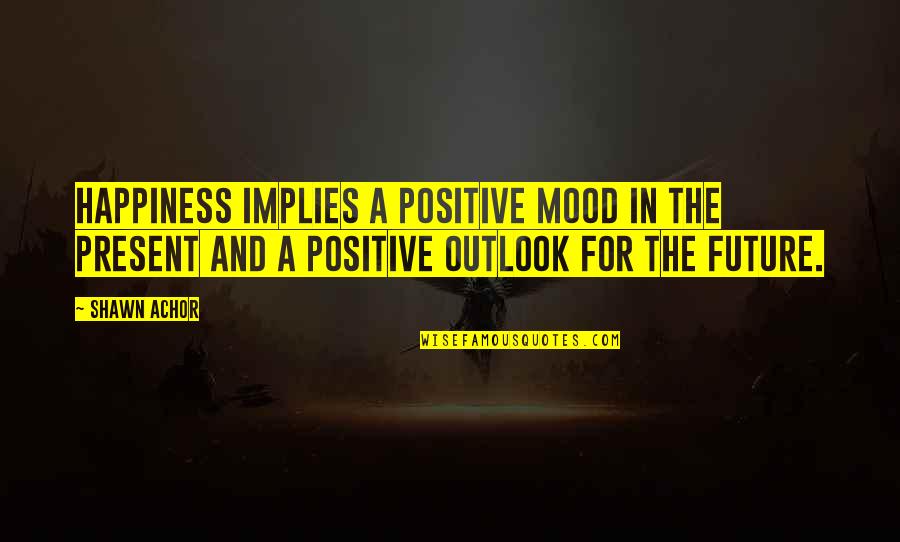 Happiness implies a positive mood in the present and a positive outlook for the future. —
Shawn Achor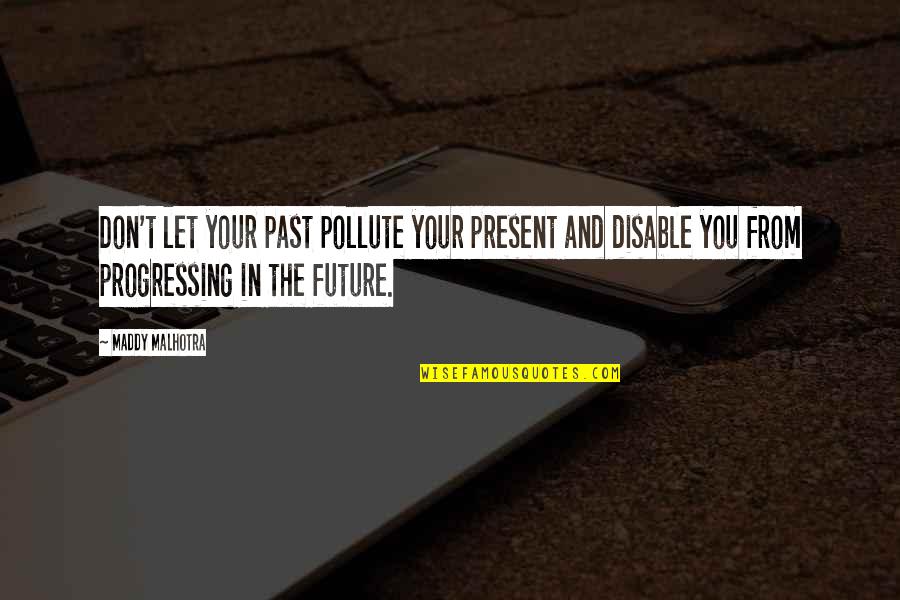 Don't let your past pollute your present and disable you from progressing in the future. —
Maddy Malhotra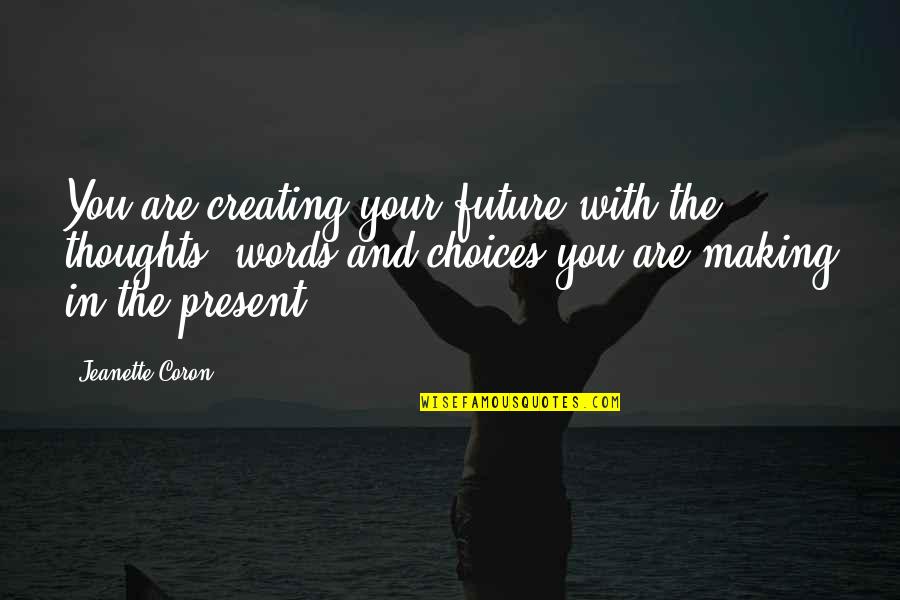 You are creating your future with the thoughts, words and choices you are making in the present. —
Jeanette Coron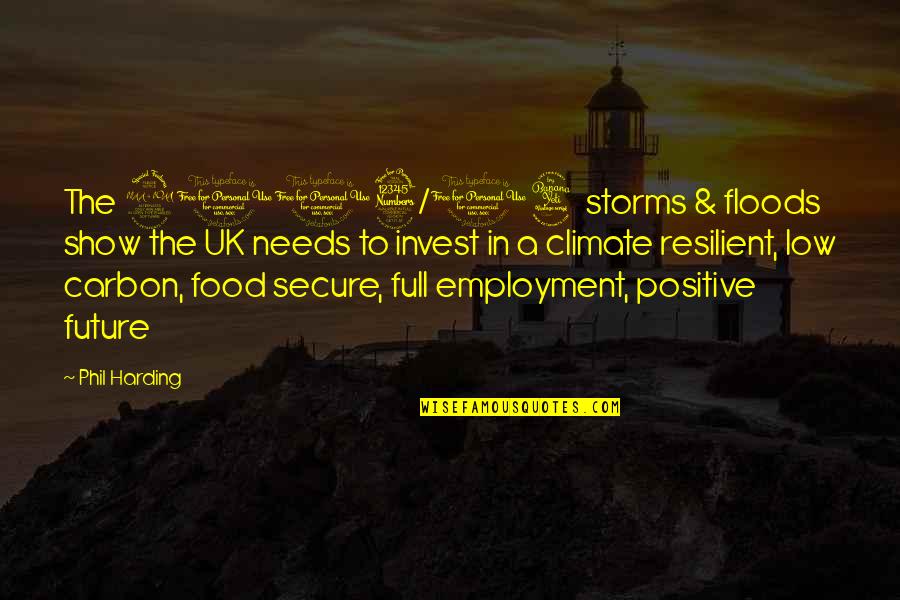 The 2013/14 storms & floods show the UK needs to invest in a climate resilient, low carbon, food secure, full employment,
positive future
—
Phil Harding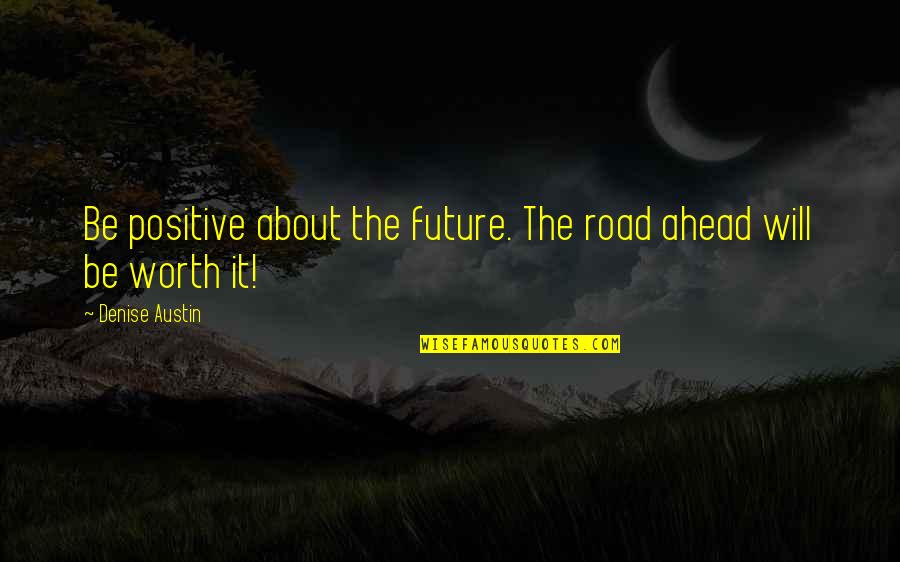 Be positive about the future. The road ahead will be worth it! —
Denise Austin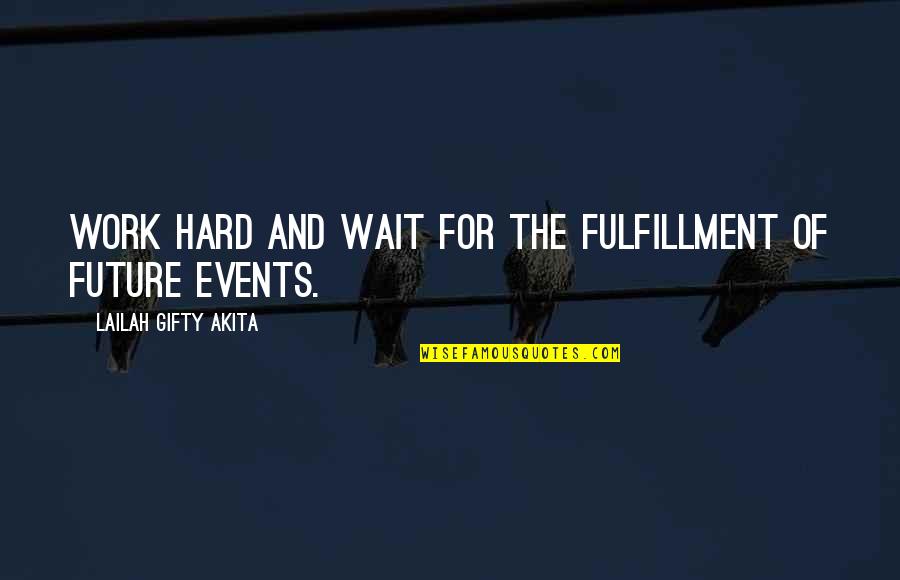 Work hard and wait for the fulfillment of future events. —
Lailah Gifty Akita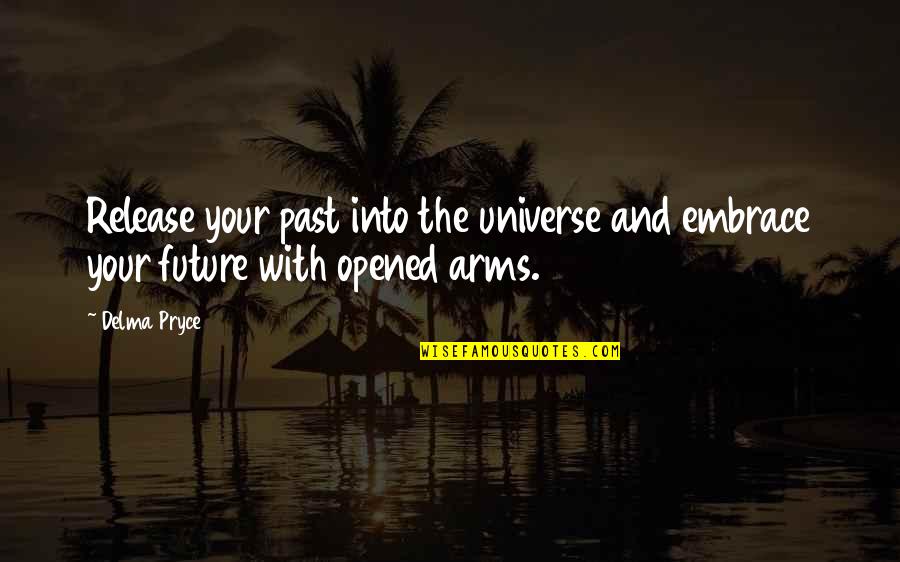 Release your past into the universe and embrace your future with opened arms. —
Delma Pryce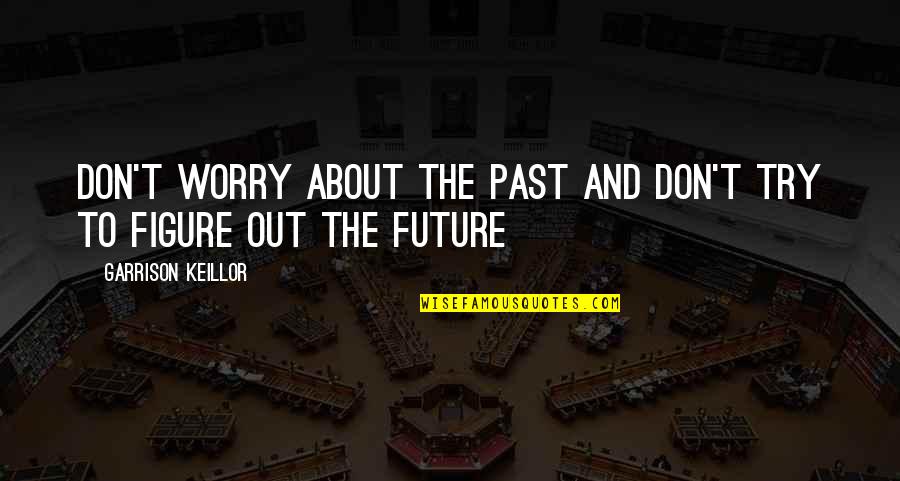 Don't worry about the past and don't try to figure out the future —
Garrison Keillor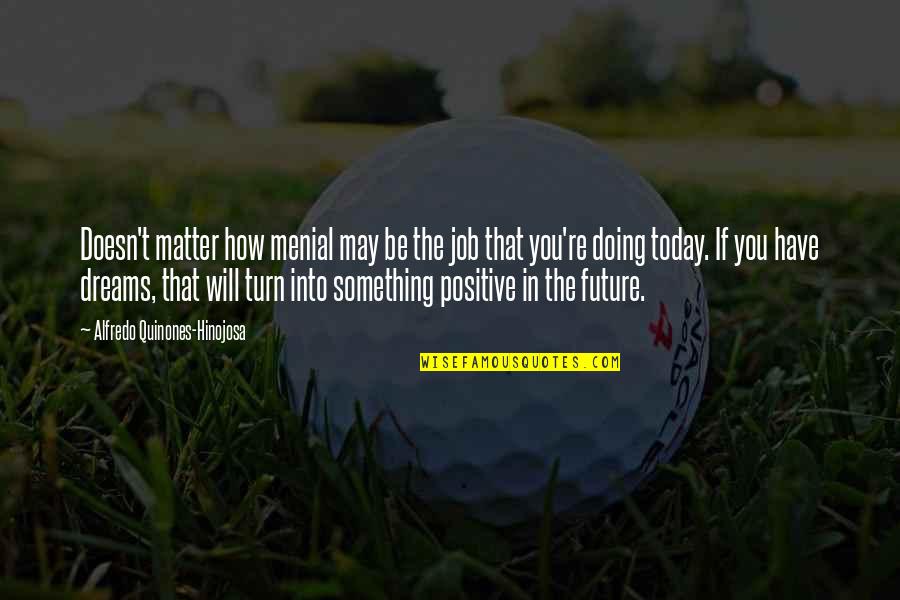 Doesn't matter how menial may be the job that you're doing today. If you have dreams, that will turn into something positive in the future. —
Alfredo Quinones-Hinojosa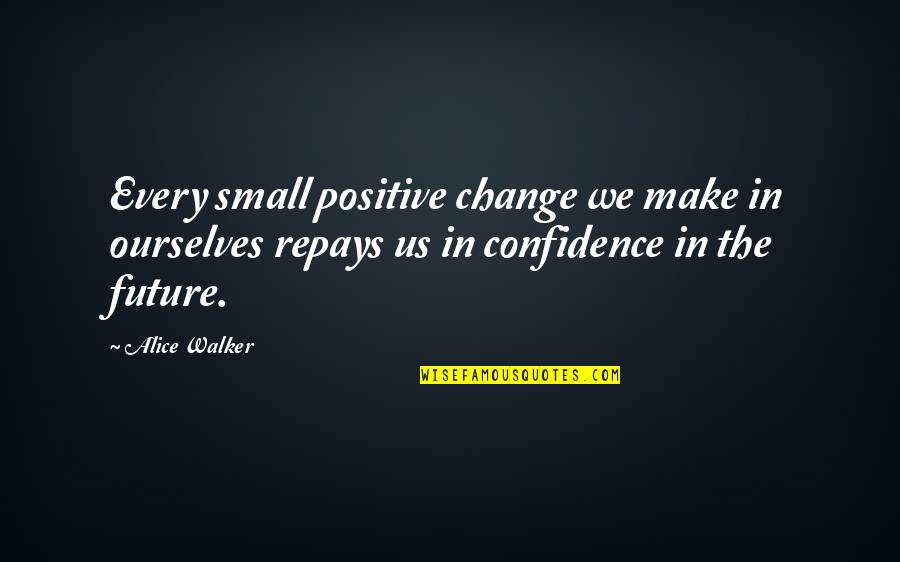 Every small positive change we make in ourselves repays us in confidence in the future. —
Alice Walker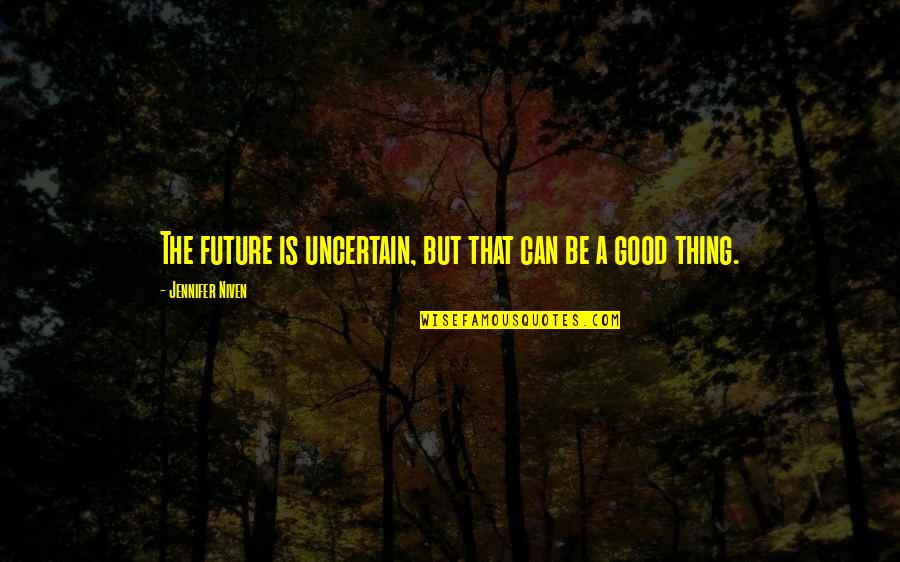 The future is uncertain, but that can be a good thing. —
Jennifer Niven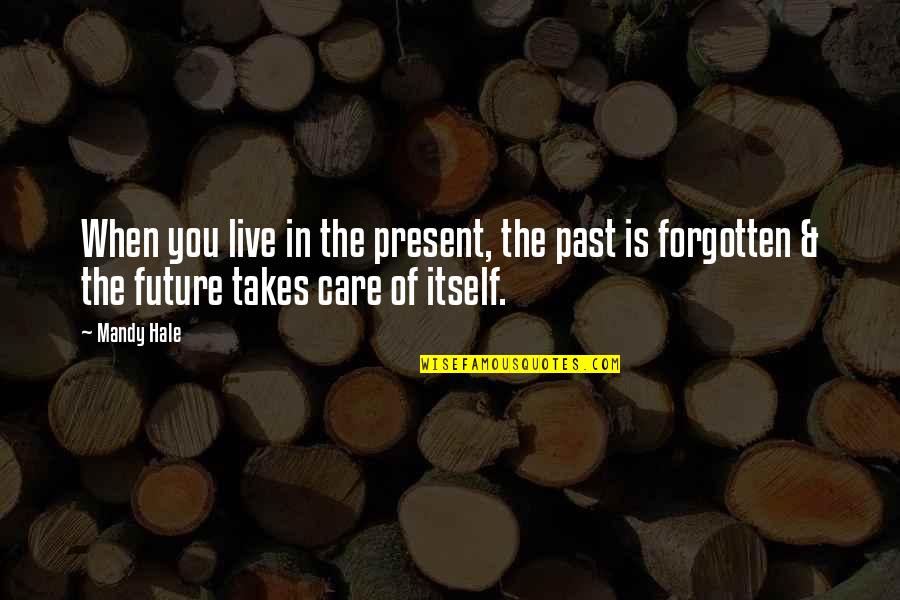 When you live in the present, the past is forgotten & the future takes care of itself. —
Mandy Hale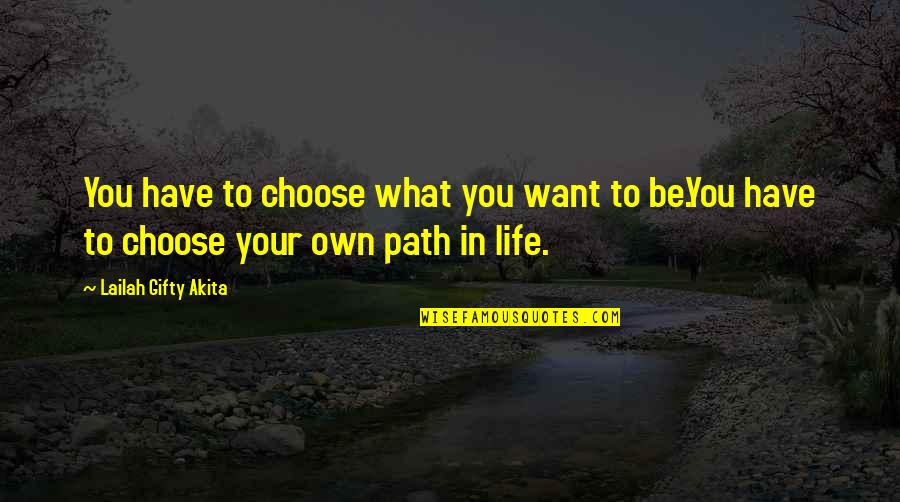 You have to choose what you want to be.
You have to choose your own path in life. —
Lailah Gifty Akita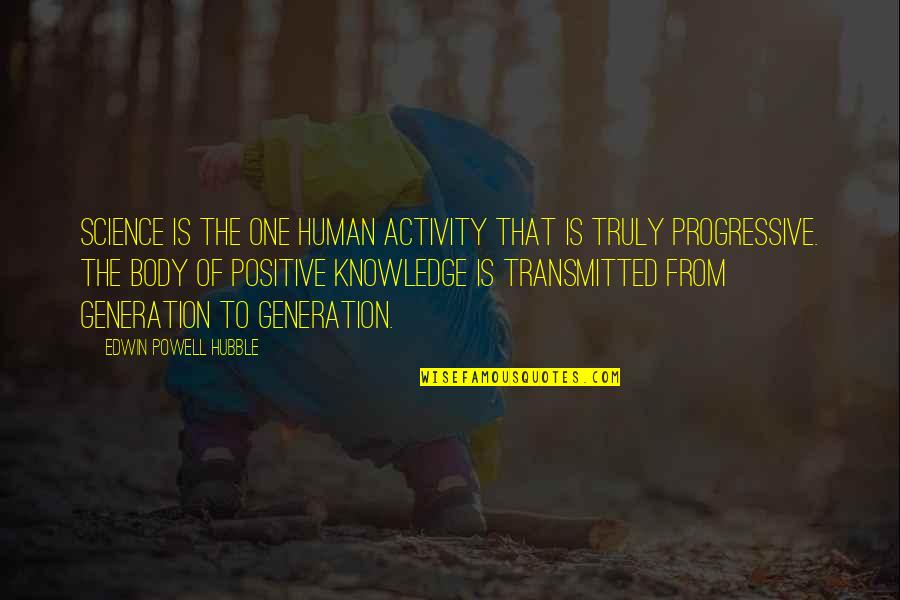 Science is the one human activity that is truly progressive. The body of positive knowledge is transmitted from generation to generation. —
Edwin Powell Hubble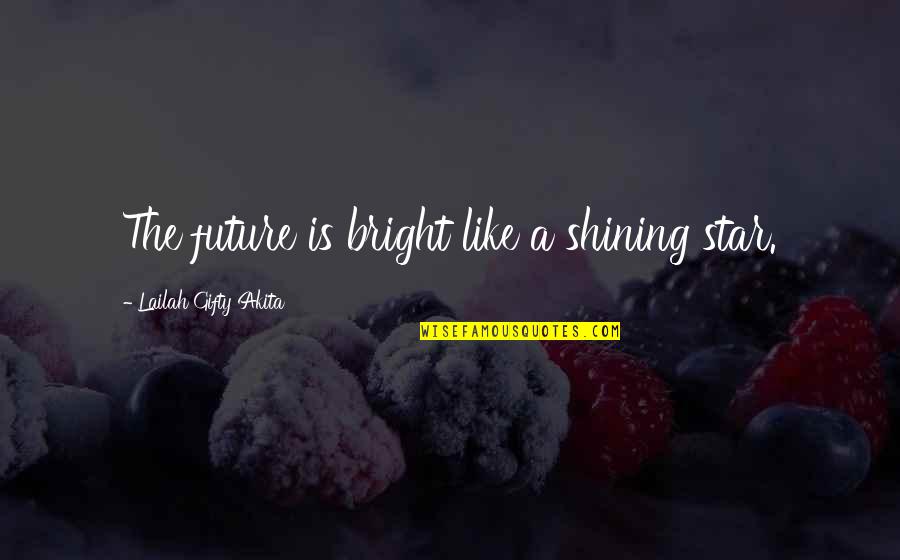 The future is bright like a shining star. —
Lailah Gifty Akita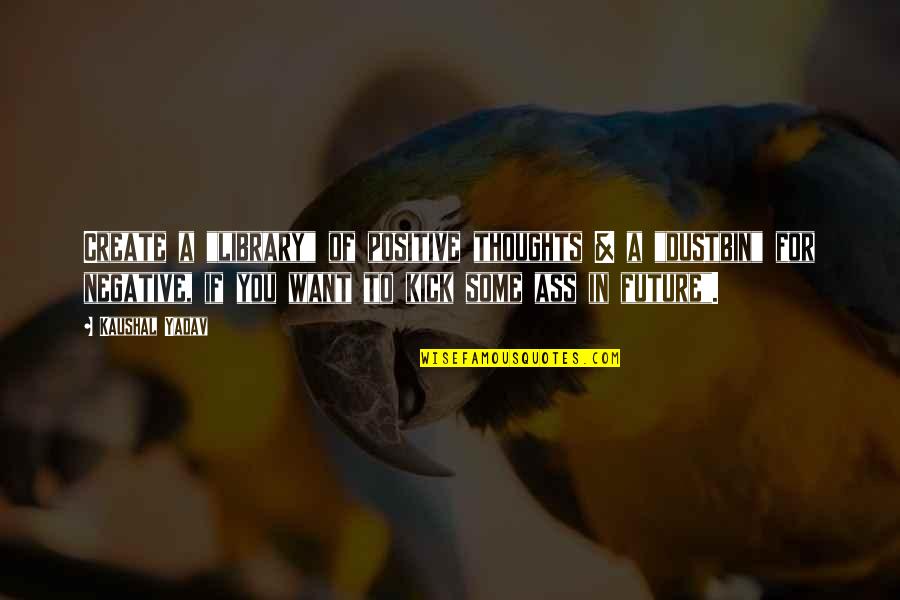 Create a "library" of positive thoughts & a "dustbin" for negative, if you want to kick some ass in future". —
Kaushal Yadav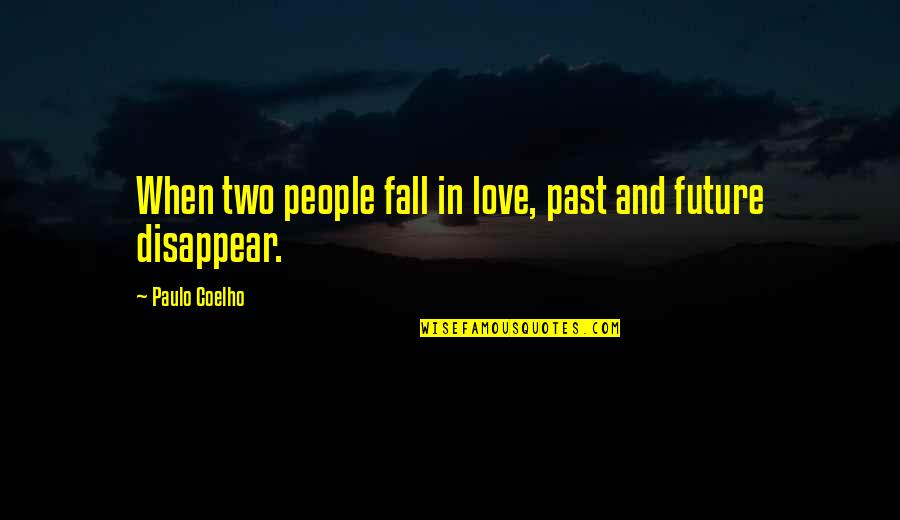 When two people fall in love, past and future disappear. —
Paulo Coelho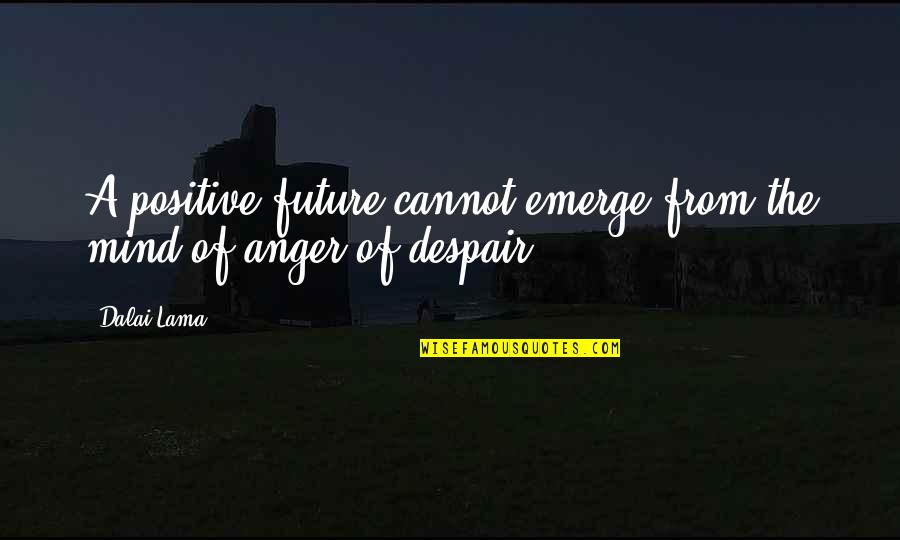 A
positive future
cannot emerge from the mind of anger of despair —
Dalai Lama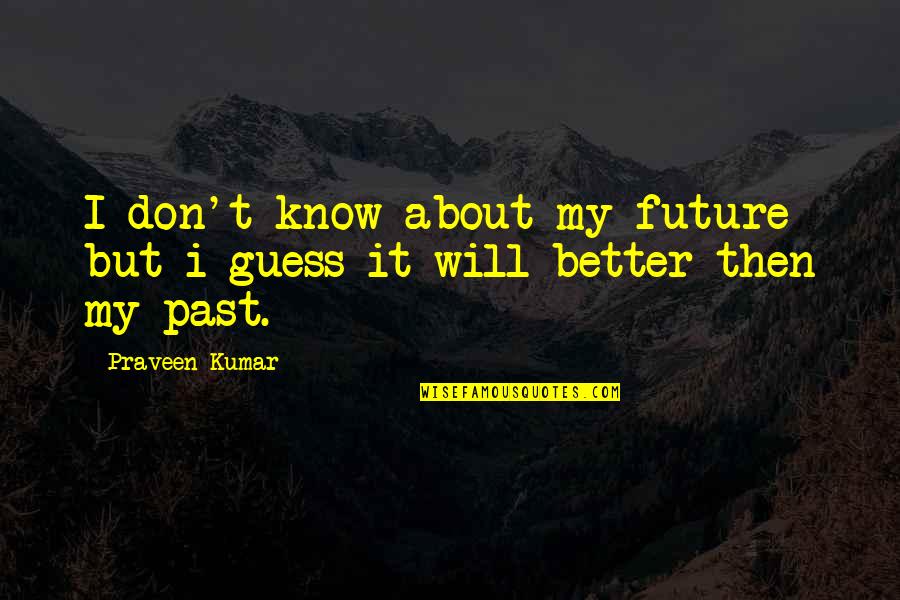 I don't know about my future but i guess it will better then my past. —
Praveen Kumar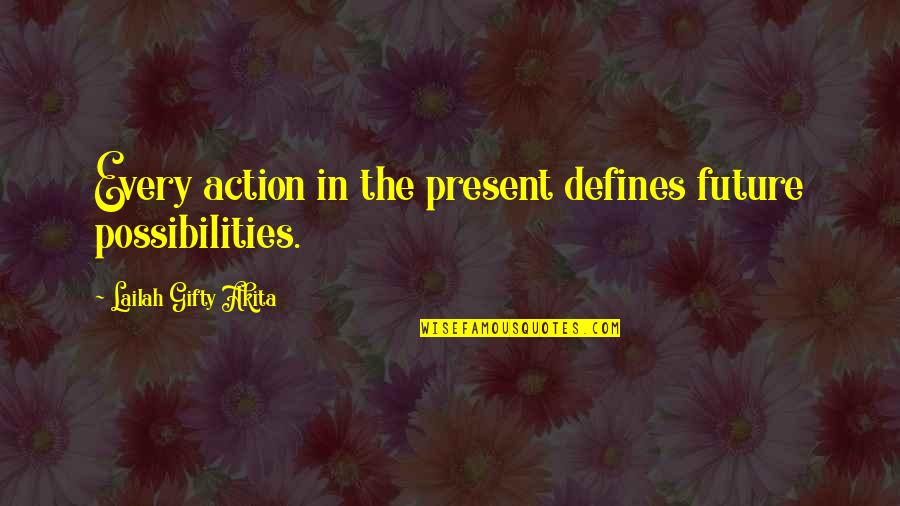 Every action in the present defines future possibilities. —
Lailah Gifty Akita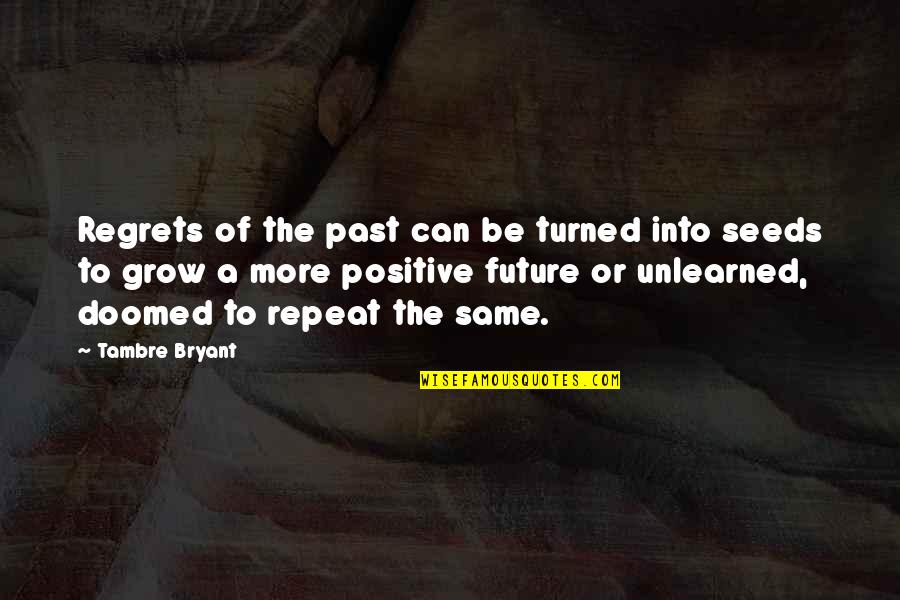 Regrets of the past can be turned into seeds to grow a more
positive future
or unlearned, doomed to repeat the same. —
Tambre Bryant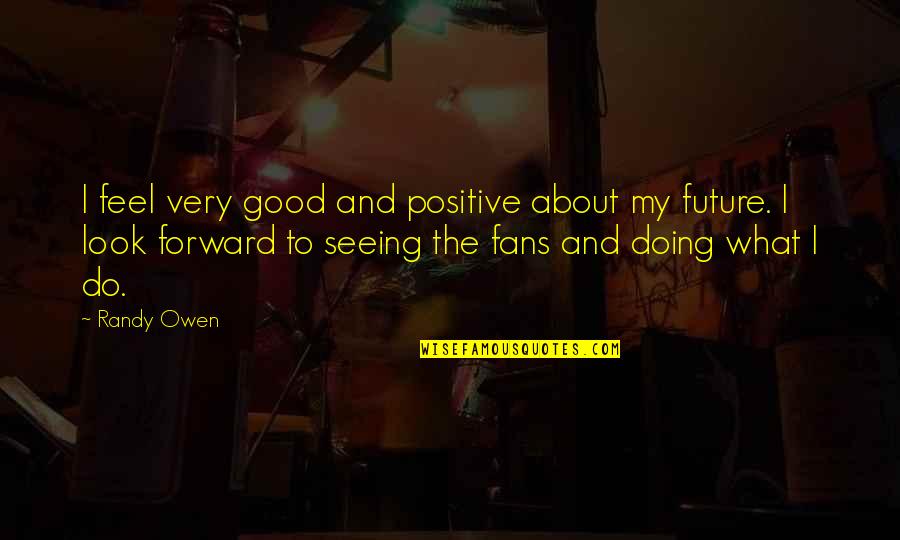 I feel very good and positive about my future. I look forward to seeing the fans and doing what I do. —
Randy Owen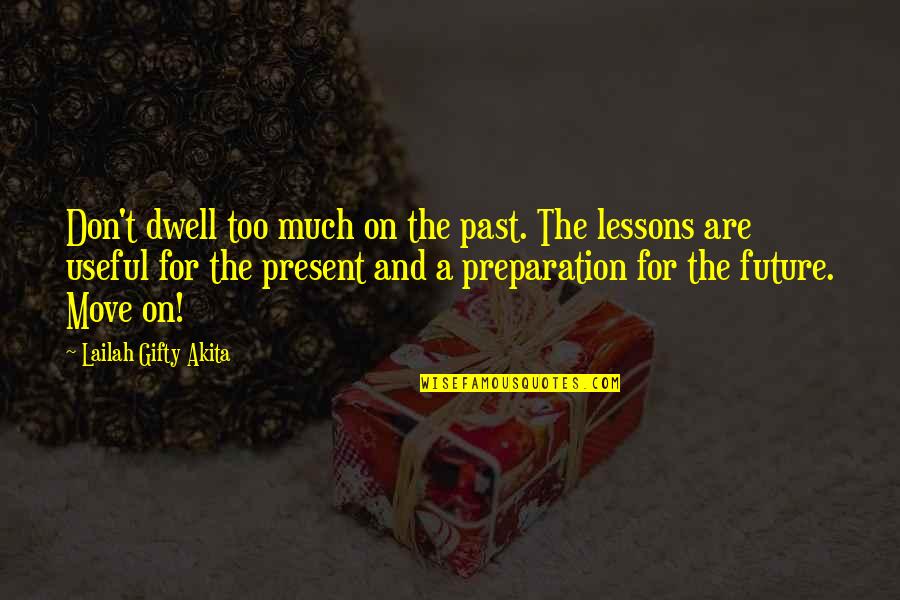 Don't dwell too much on the past. The lessons are useful for the present and a preparation for the future. Move on! —
Lailah Gifty Akita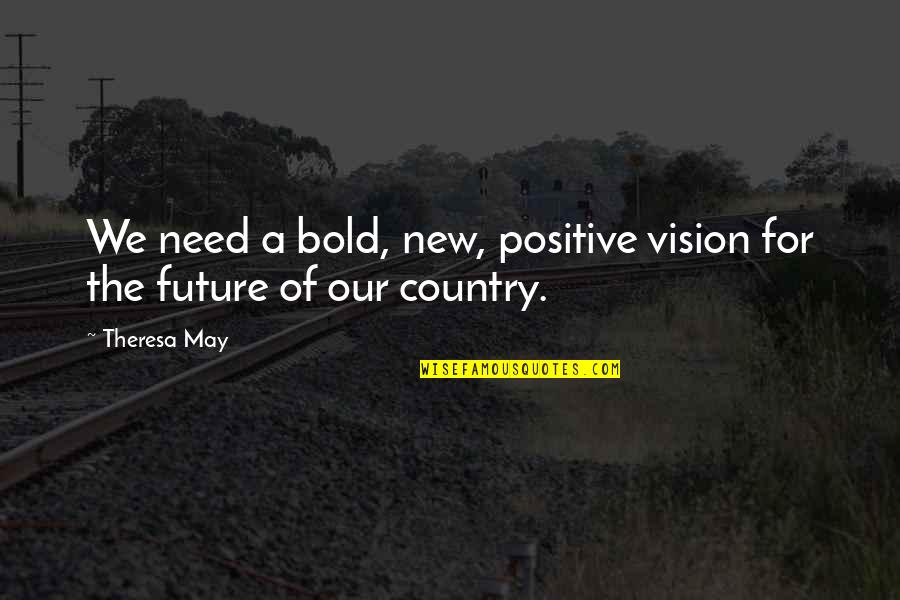 We need a bold, new, positive vision for the future of our country. —
Theresa May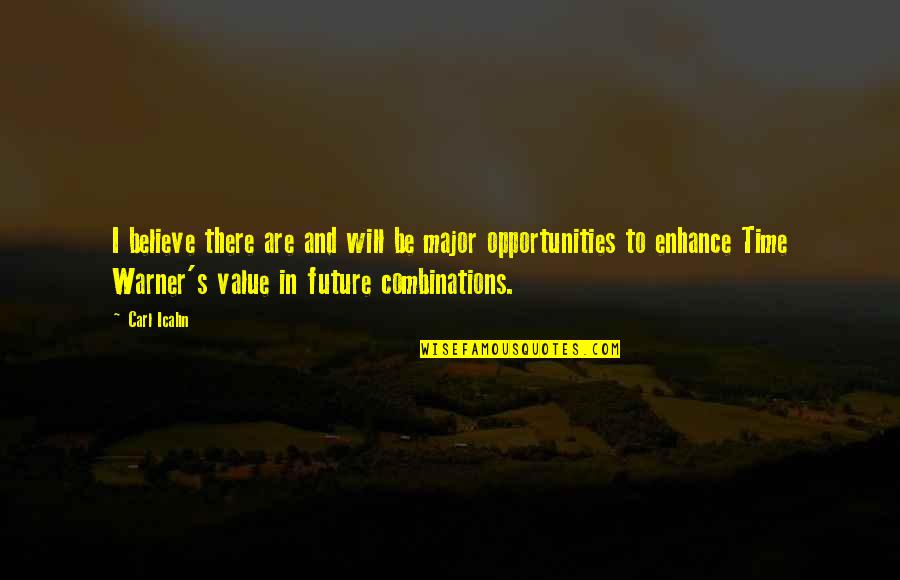 I believe there are and will be major opportunities to enhance Time Warner's value in future combinations. —
Carl Icahn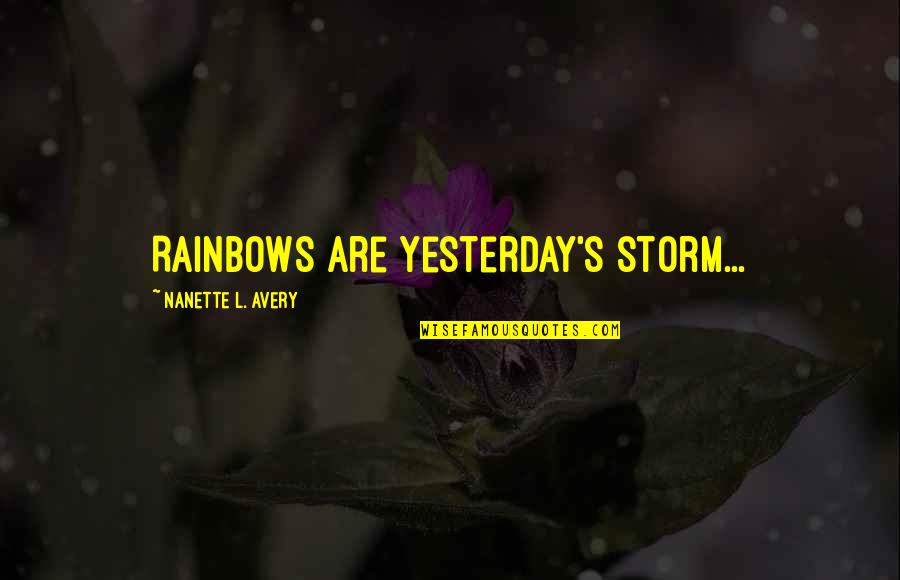 Rainbows are yesterday's storm... —
Nanette L. Avery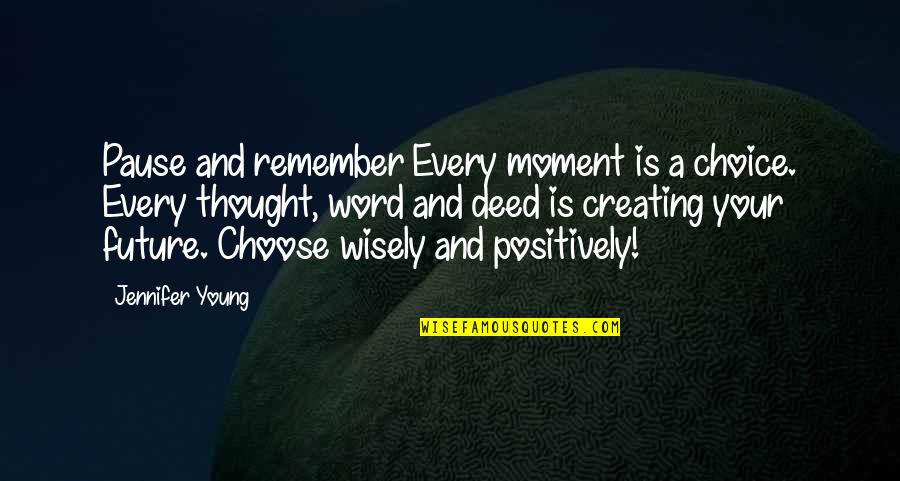 Pause and remember
Every moment is a choice. Every thought, word and deed is creating your future. Choose wisely and positively! —
Jennifer Young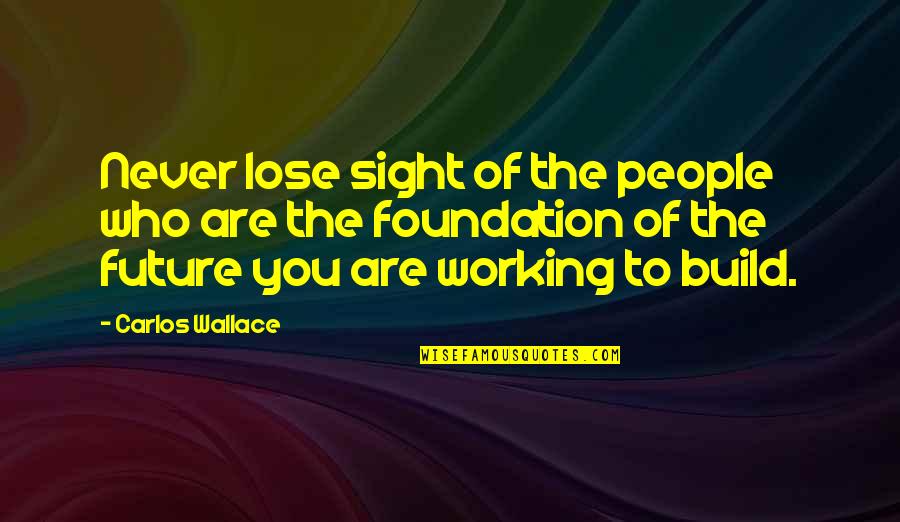 Never lose sight of the people who are the foundation of the future you are working to build. —
Carlos Wallace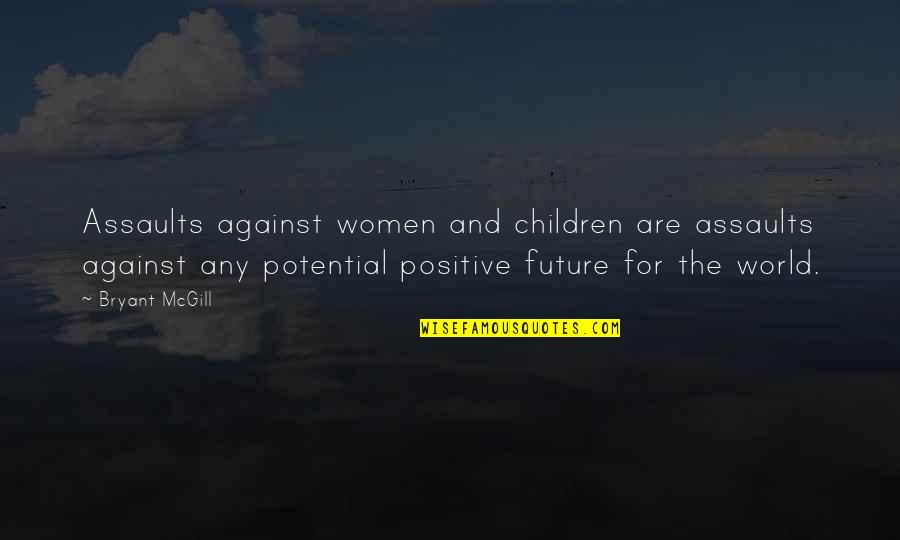 Assaults against women and children are assaults against any potential
positive future
for the world. —
Bryant McGill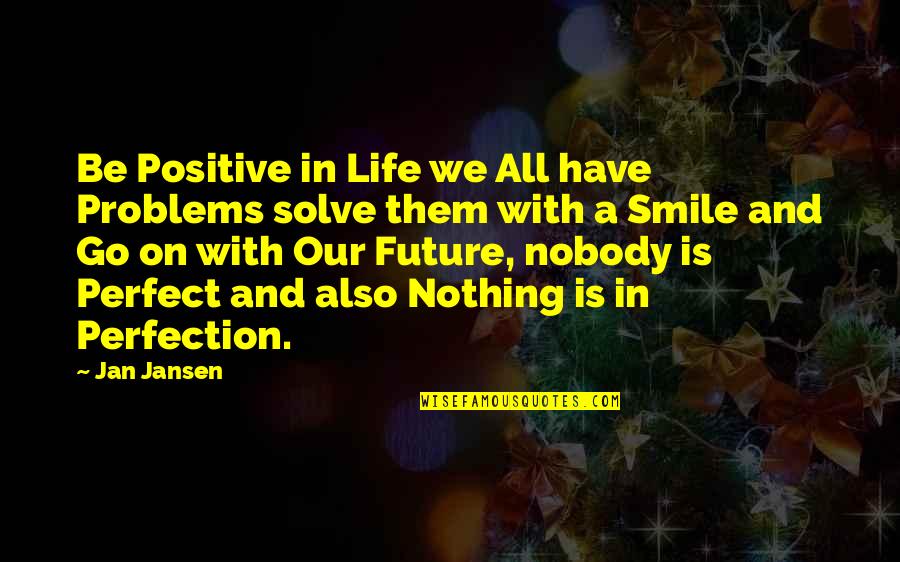 Be Positive in Life we All have Problems solve them with a Smile and Go on with Our Future, nobody is Perfect and also Nothing is in Perfection. —
Jan Jansen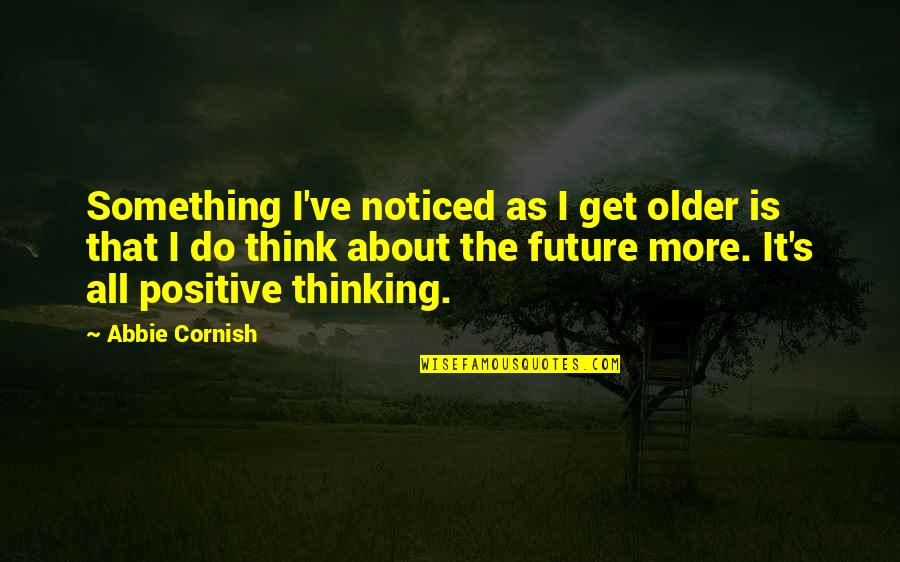 Something I've noticed as I get older is that I do think about the future more. It's all positive thinking. —
Abbie Cornish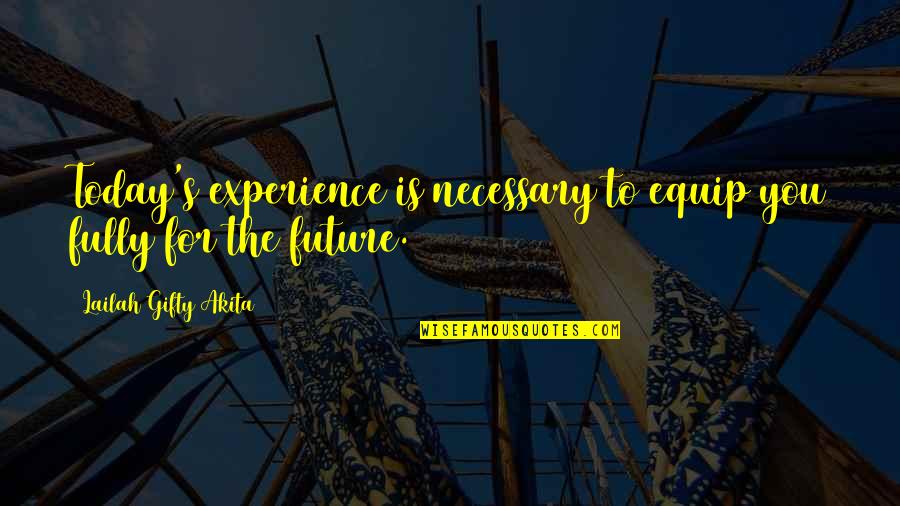 Today's experience is necessary to equip you fully for the future. —
Lailah Gifty Akita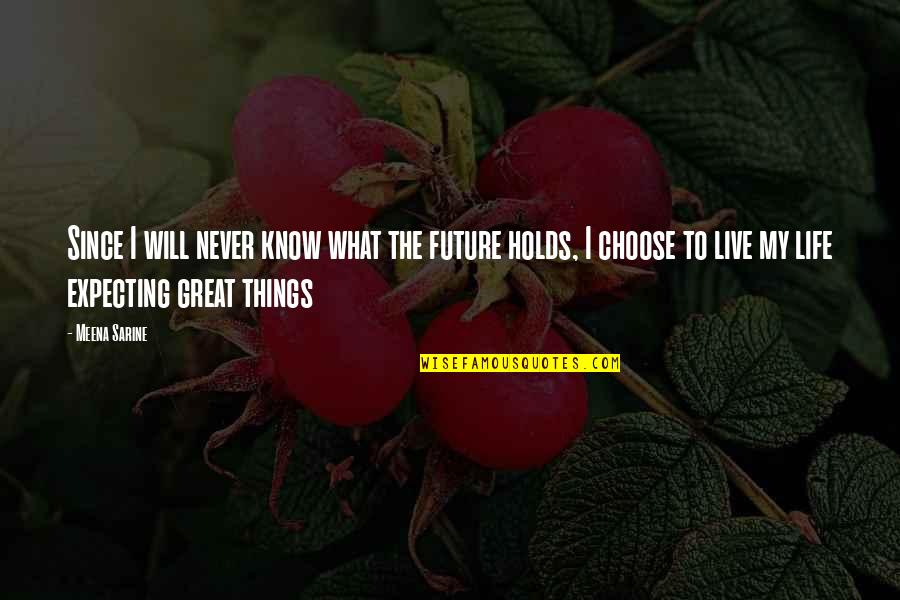 Since I will never know what the future holds, I choose to live my life expecting great things —
Meena Sarine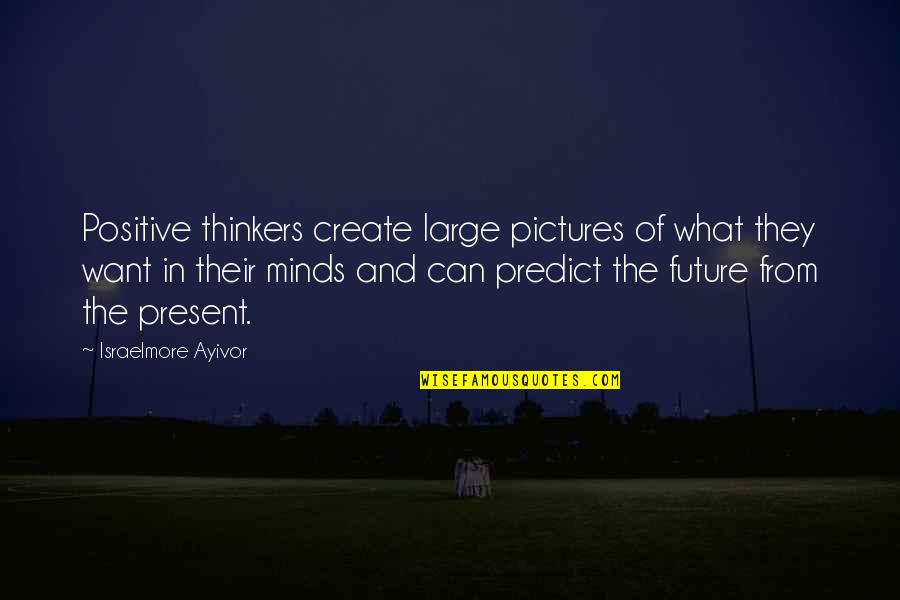 Positive thinkers create large pictures of what they want in their minds and can predict the future from the present. —
Israelmore Ayivor