Plan For Your Future Quotes
Collection of top 40 famous quotes about Plan For Your Future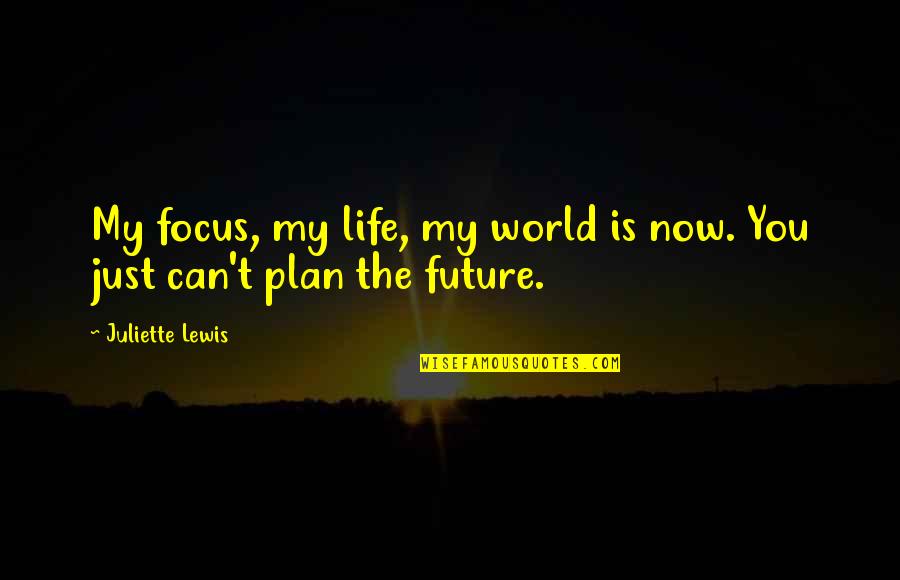 My focus, my life, my world is now. You just can't plan the future.
—
Juliette Lewis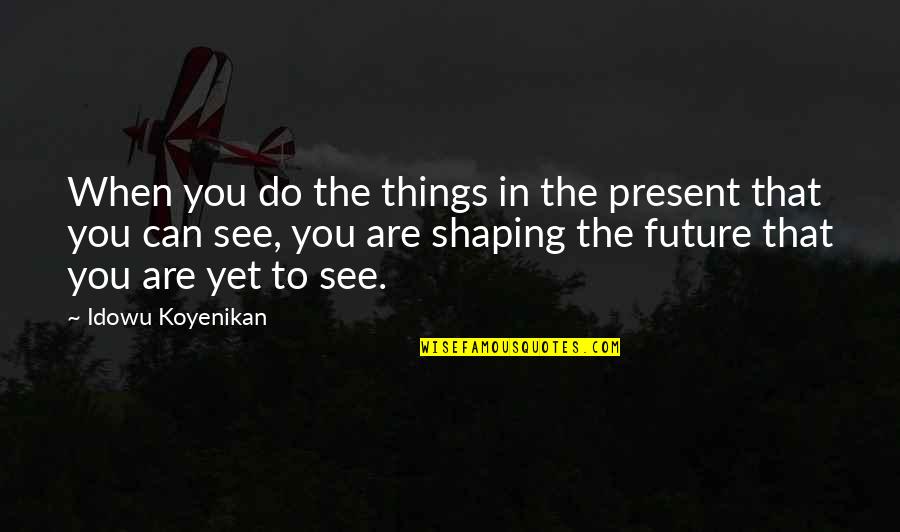 When you do the things in the present that you can see, you are shaping the future that you are yet to see.
—
Idowu Koyenikan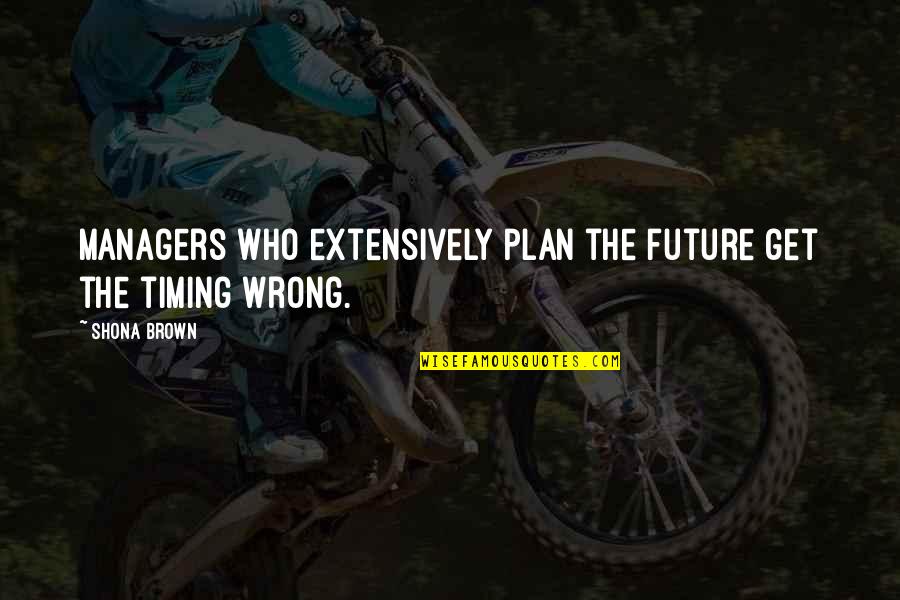 Managers who extensively plan the future get the timing wrong.
—
Shona Brown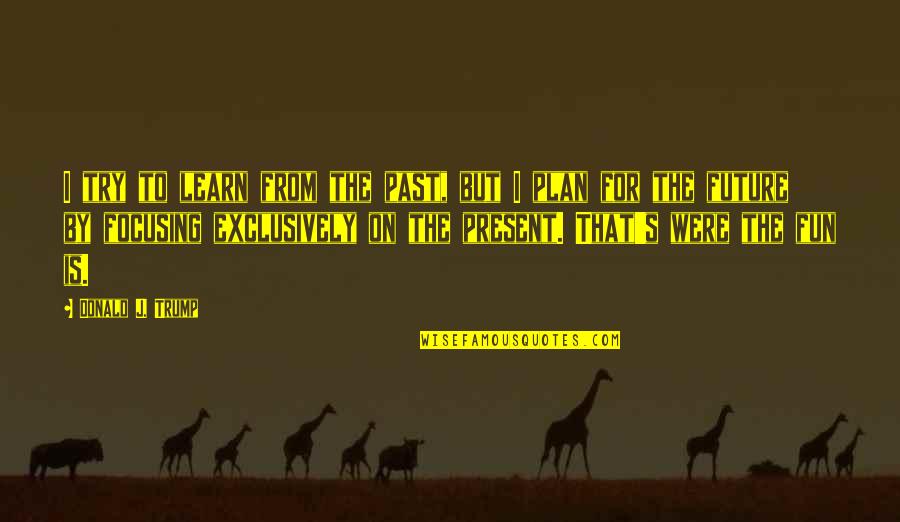 I try to learn from the past, but I plan for the future by focusing exclusively on the present. That's were the fun is.
—
Donald J. Trump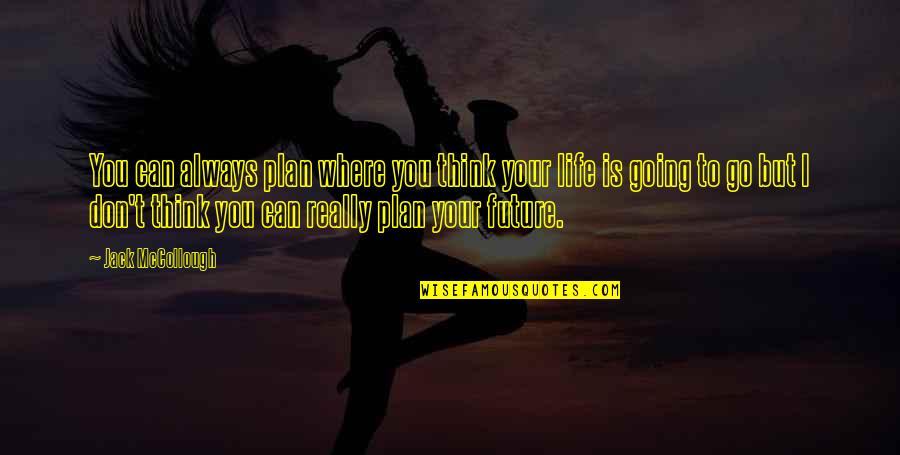 You can always plan where you think your life is going to go but I don't think you can really plan your future.
—
Jack McCollough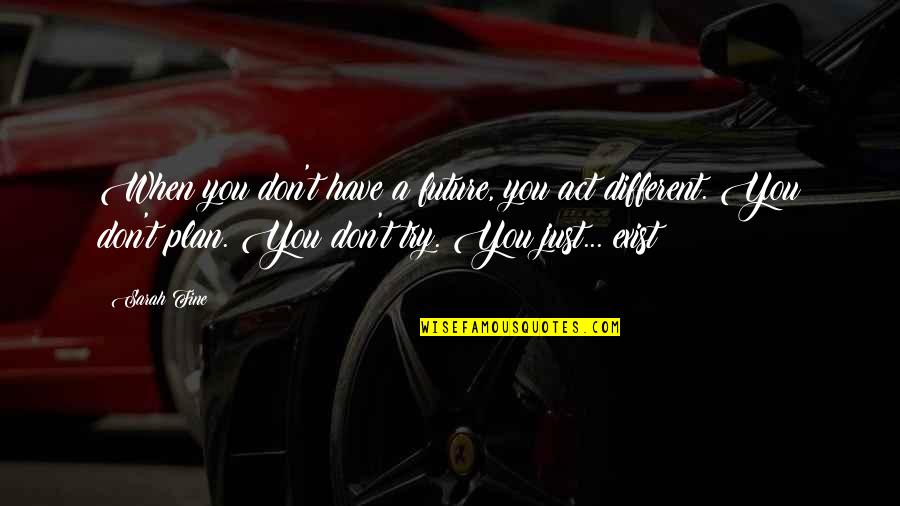 When you don't have a future, you act different. You don't plan. You don't try. You just... exist
—
Sarah Fine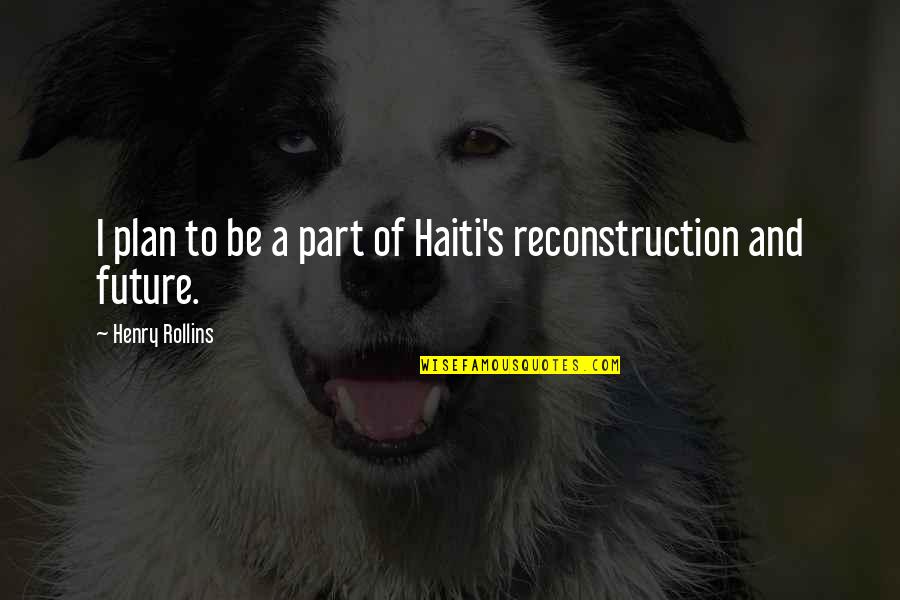 I plan to be a part of Haiti's reconstruction and future.
—
Henry Rollins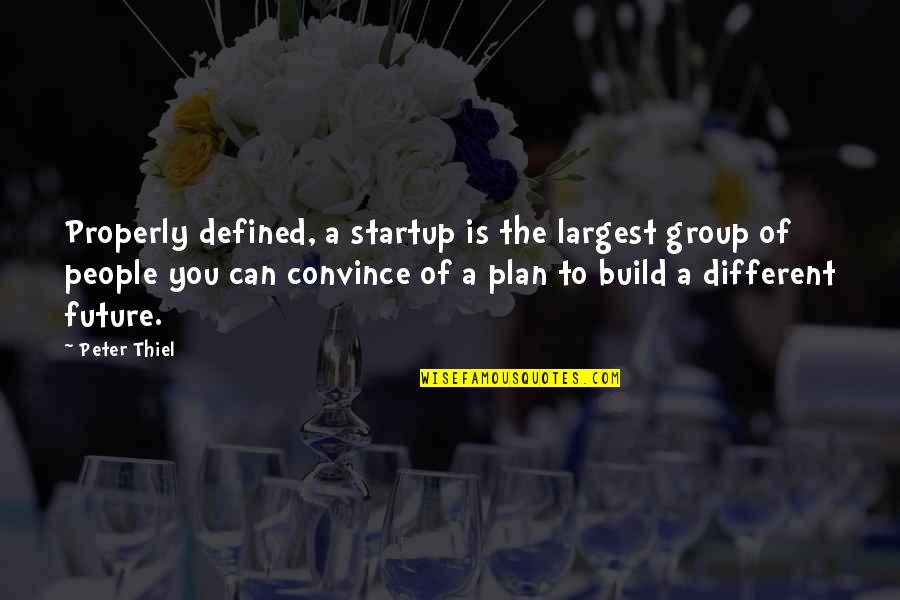 Properly defined, a startup is the largest group of people you can convince of a plan to build a different future.
—
Peter Thiel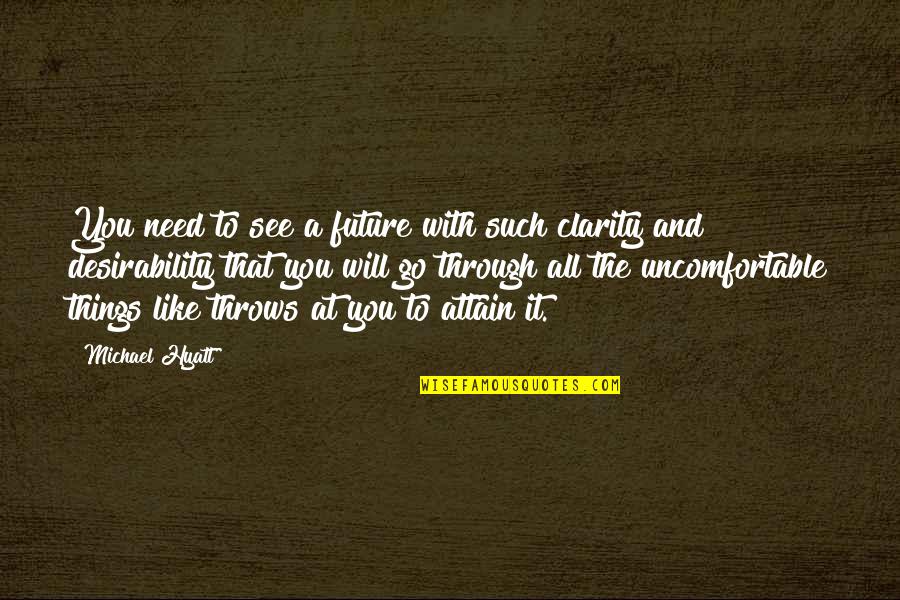 You need to see a future with such clarity and desirability that you will go through all the uncomfortable things like throws at you to attain it. —
Michael Hyatt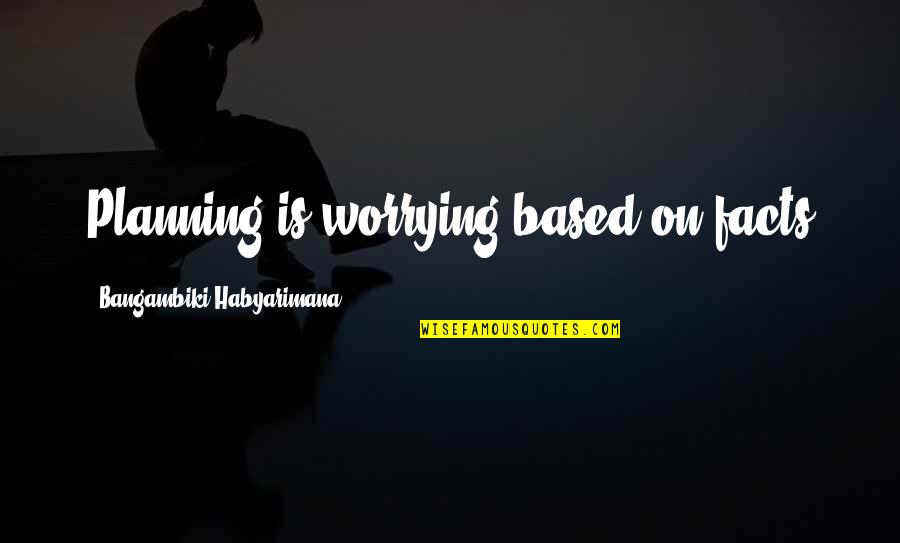 Planning is worrying based on facts —
Bangambiki Habyarimana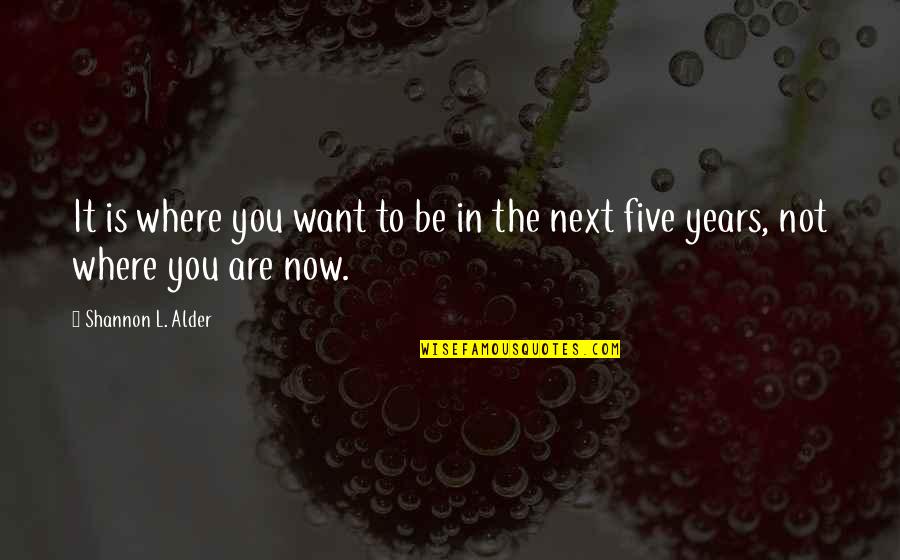 It is where you want to be in the next five years, not where you are now. —
Shannon L. Alder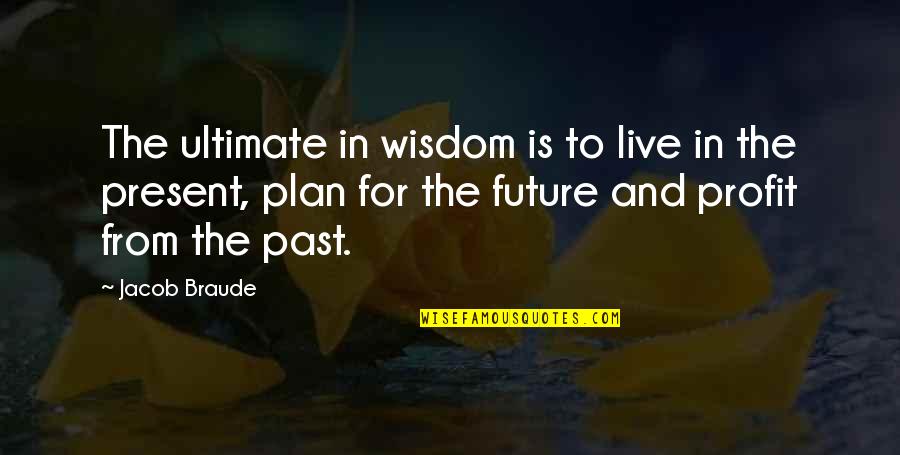 The ultimate in wisdom is to live in the present, plan for the future and profit from the past. —
Jacob Braude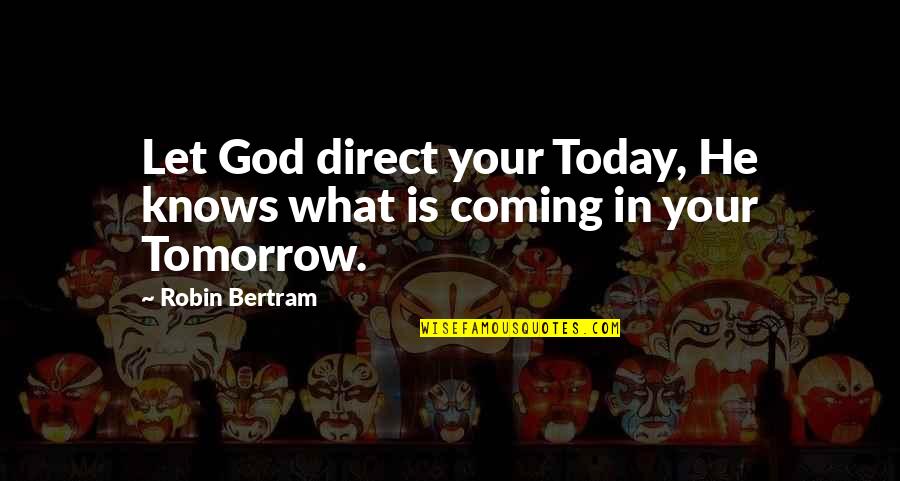 Let God direct your Today, He knows what is coming in your Tomorrow. —
Robin Bertram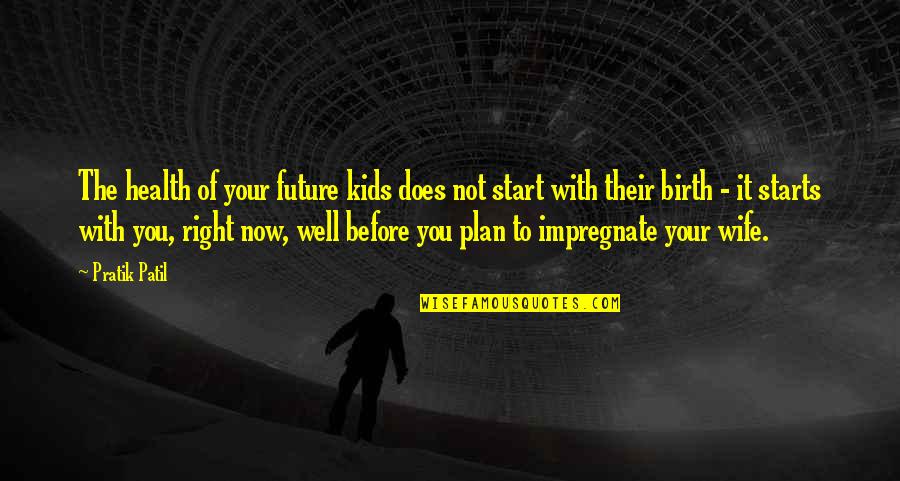 The health of your future kids does not start with their birth - it starts with you, right now, well before you plan to impregnate your wife. —
Pratik Patil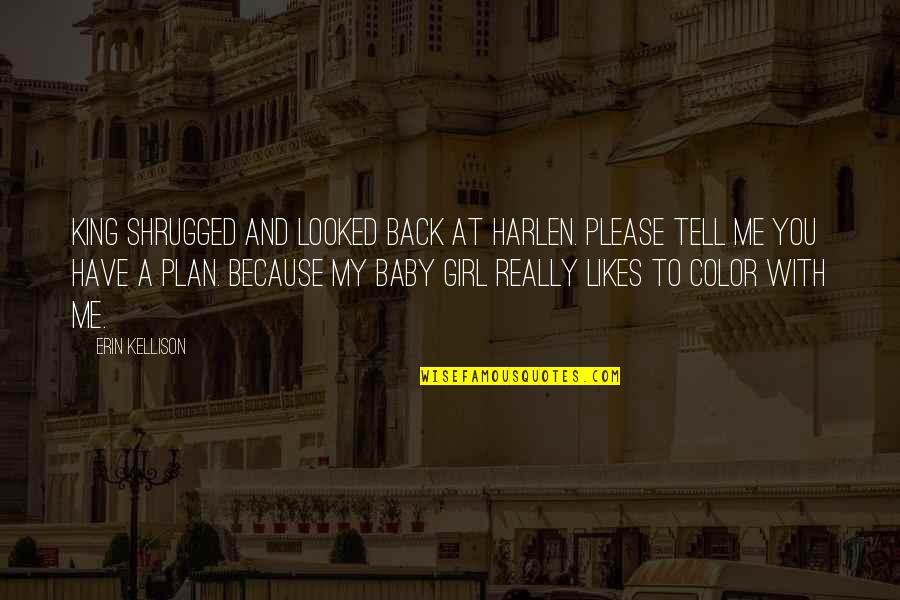 King shrugged and looked back at Harlen. Please tell me you have a plan. Because my baby girl really likes to color with me. —
Erin Kellison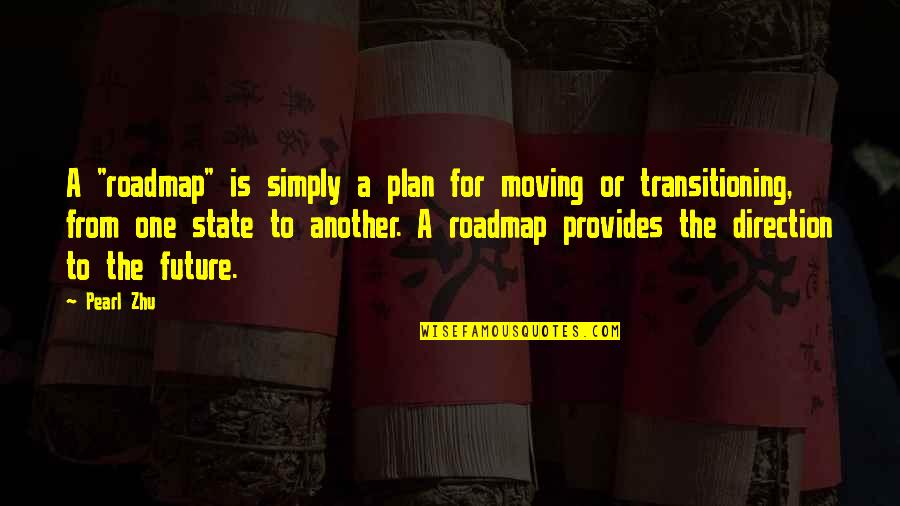 A "roadmap" is simply a plan for moving or transitioning, from one state to another. A roadmap provides the direction to the future. —
Pearl Zhu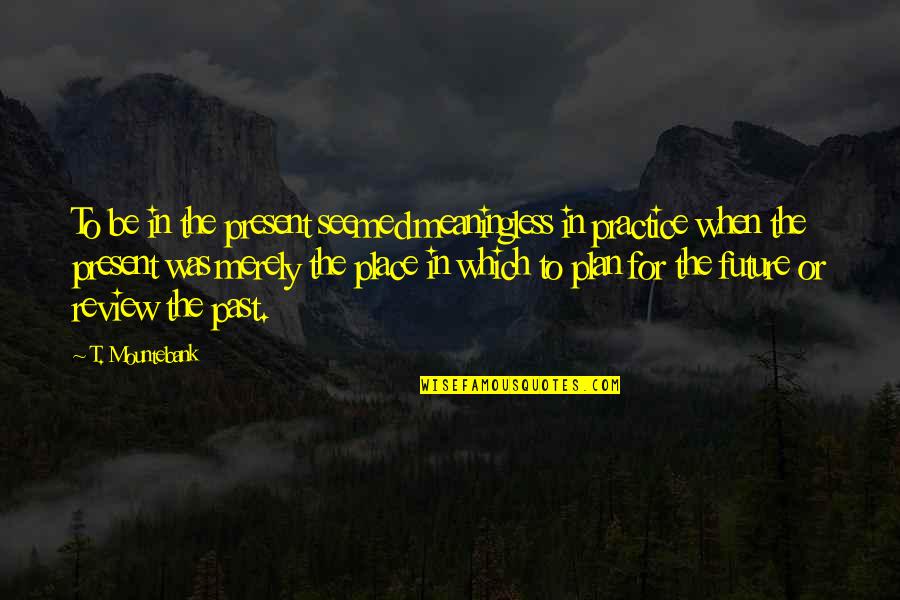 To be in the present seemed meaningless in practice when the present was merely the place in which to plan for the future or review the past. —
T. Mountebank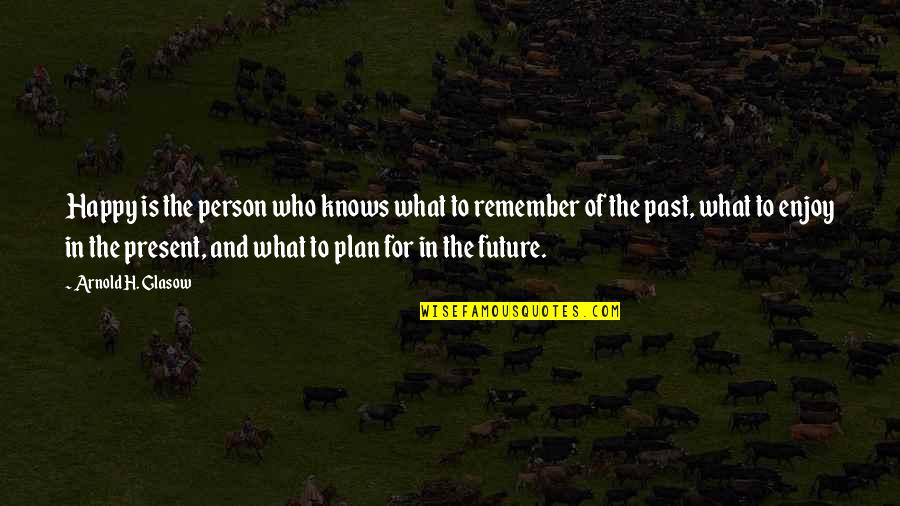 Happy is the person who knows what to remember of the past, what to enjoy in the present, and what to plan for in the future. —
Arnold H. Glasow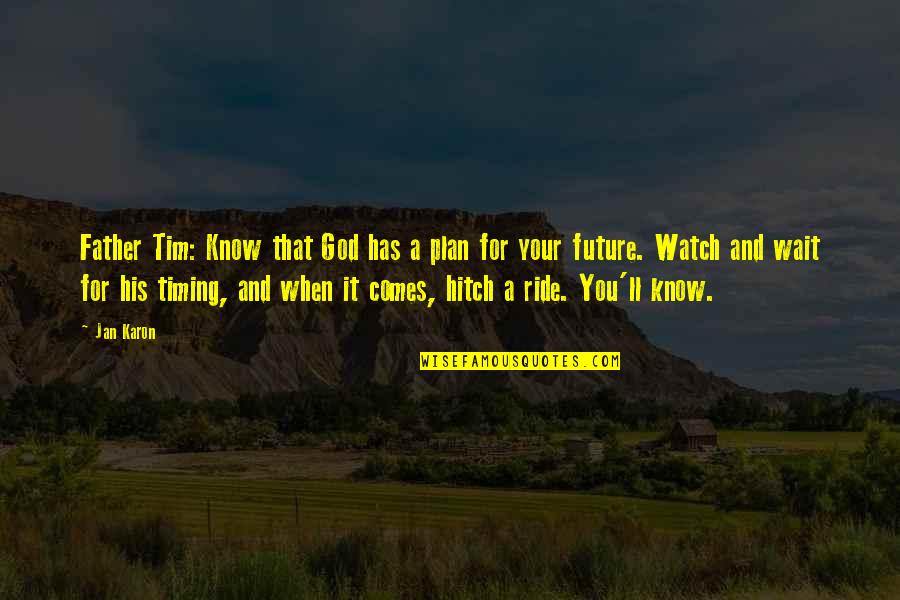 Father Tim: Know that God has a
plan for your future
. Watch and wait for his timing, and when it comes, hitch a ride. You'll know. —
Jan Karon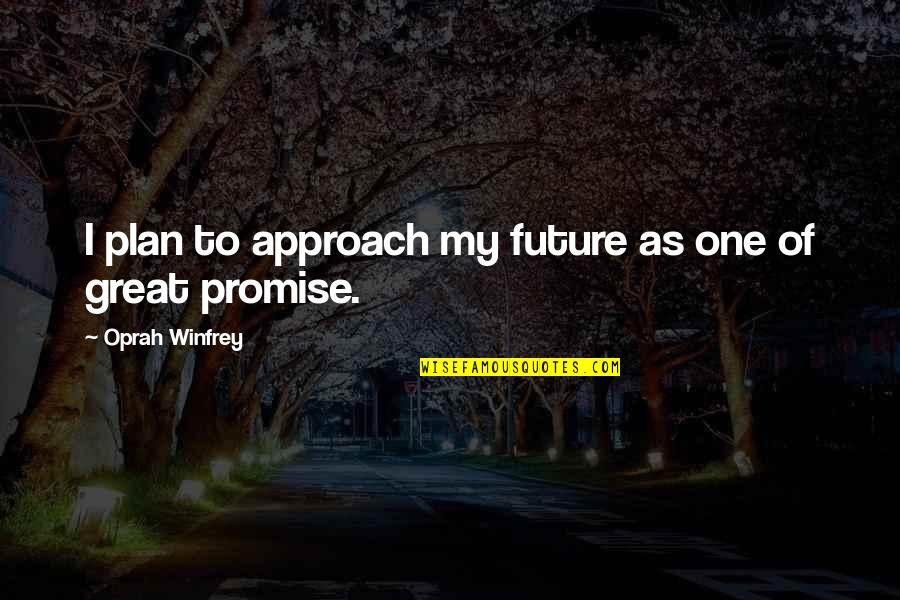 I plan to approach my future as one of great promise. —
Oprah Winfrey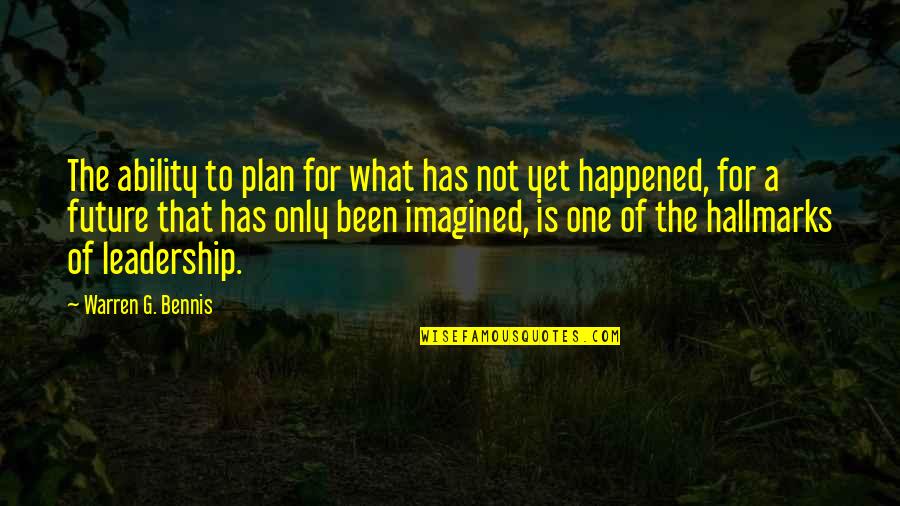 The ability to plan for what has not yet happened, for a future that has only been imagined, is one of the hallmarks of leadership. —
Warren G. Bennis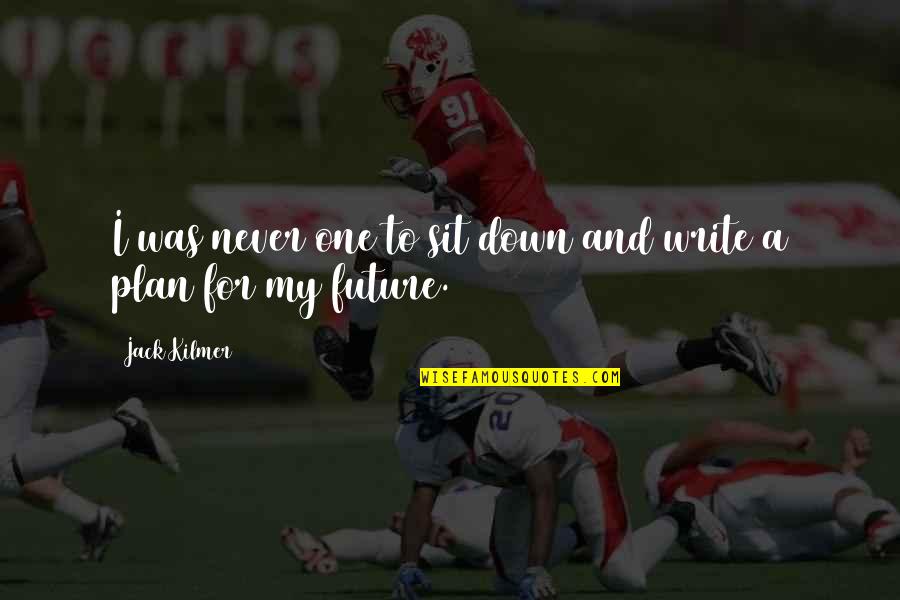 I was never one to sit down and write a plan for my future. —
Jack Kilmer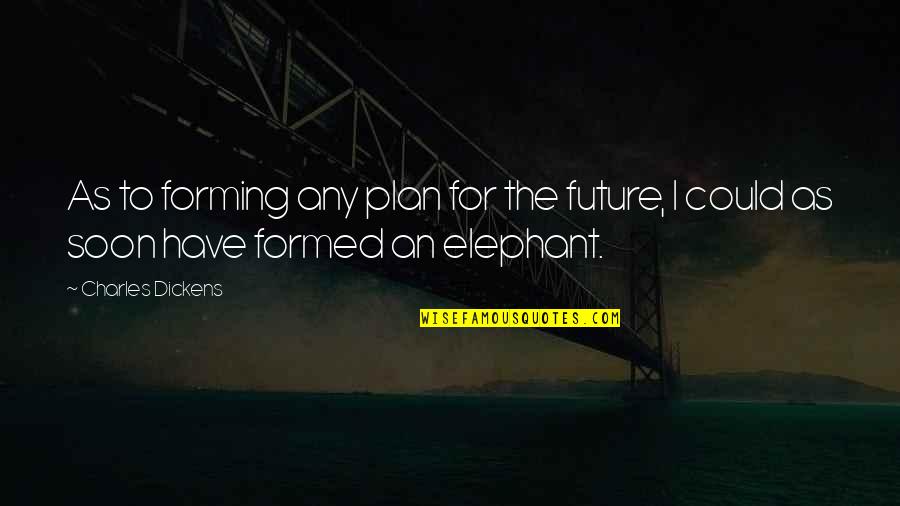 As to forming any plan for the future, I could as soon have formed an elephant. —
Charles Dickens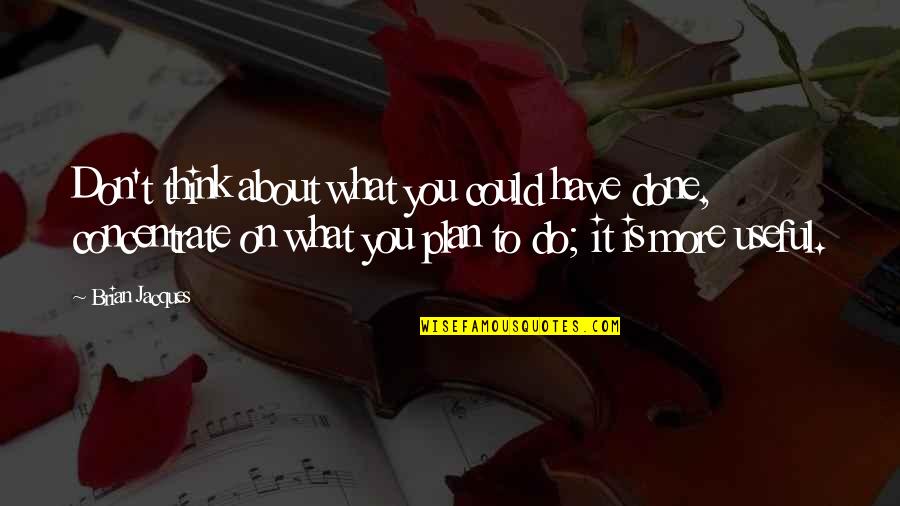 Don't think about what you could have done, concentrate on what you plan to do; it is more useful. —
Brian Jacques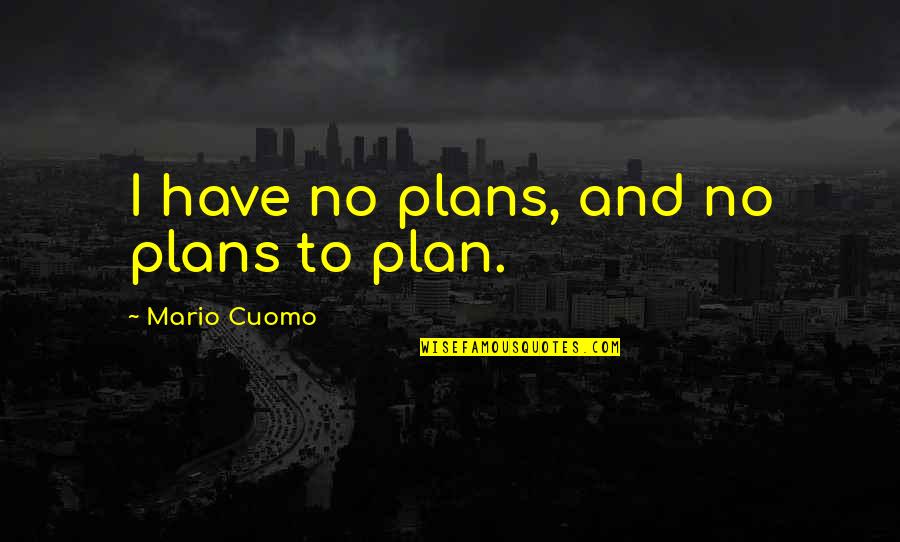 I have no plans, and no plans to plan. —
Mario Cuomo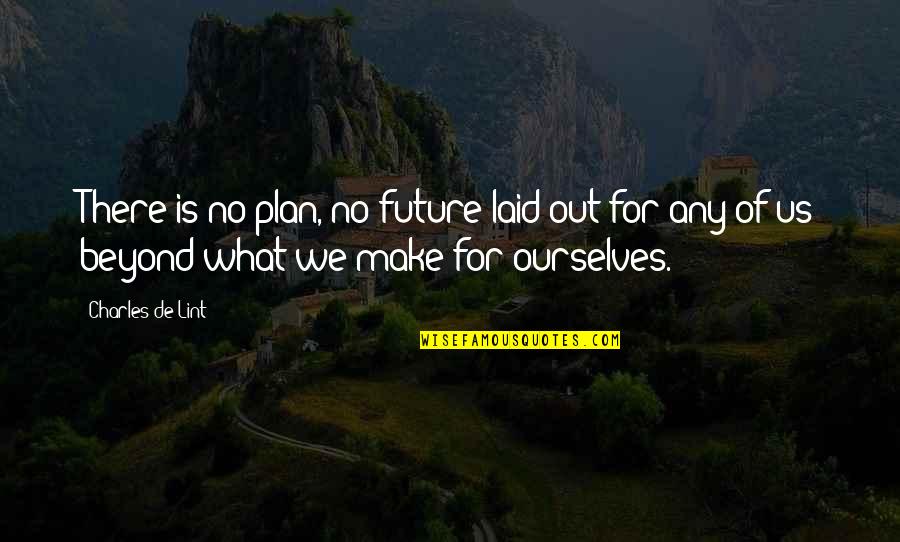 There is no plan, no future laid out for any of us beyond what we make for ourselves. —
Charles De Lint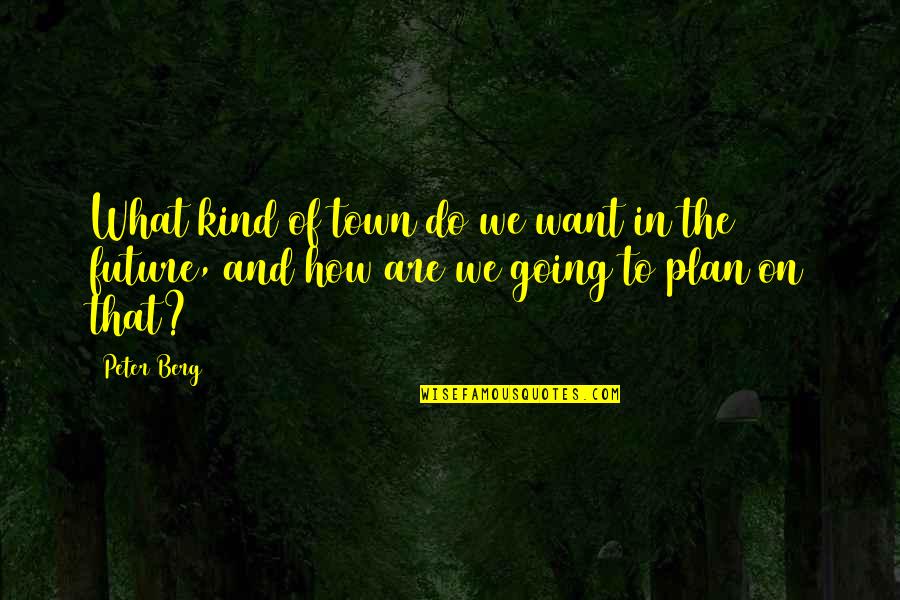 What kind of town do we want in the future, and how are we going to plan on that? —
Peter Berg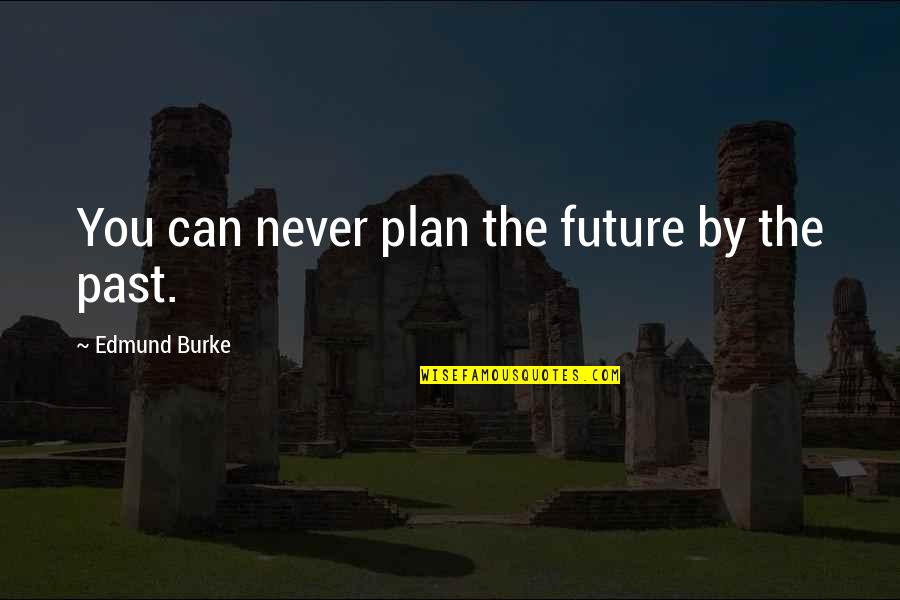 You can never plan the future by the past. —
Edmund Burke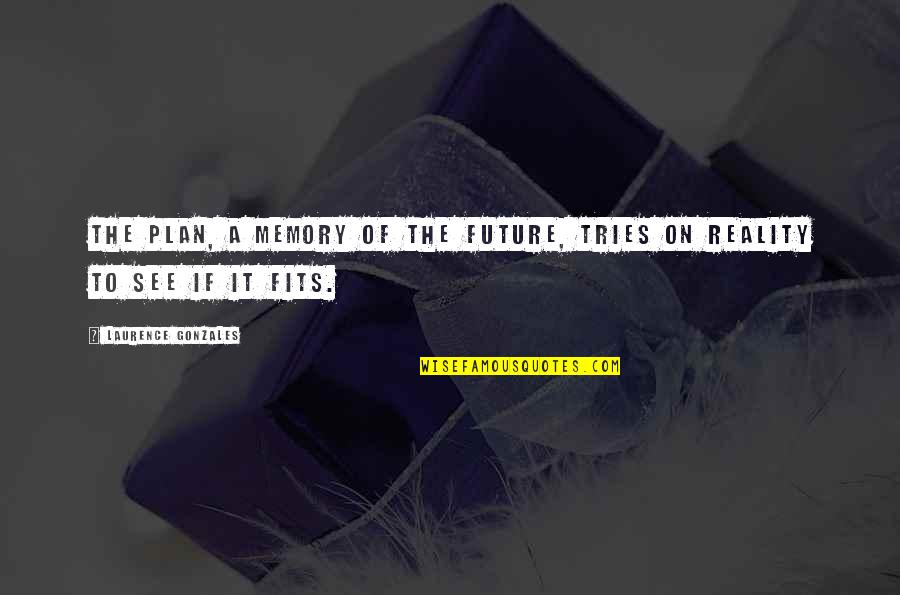 The plan, a memory of the future, tries on reality to see if it fits. —
Laurence Gonzales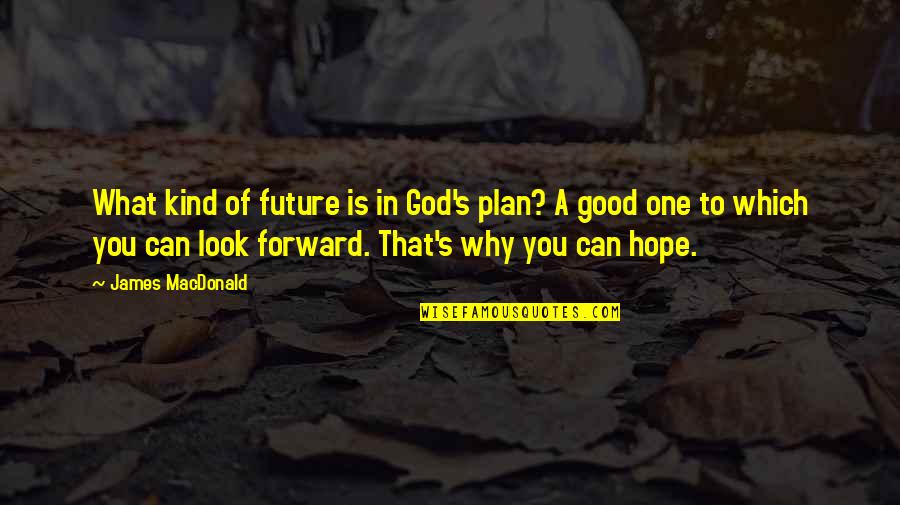 What kind of future is in God's plan? A good one to which you can look forward. That's why you can hope. —
James MacDonald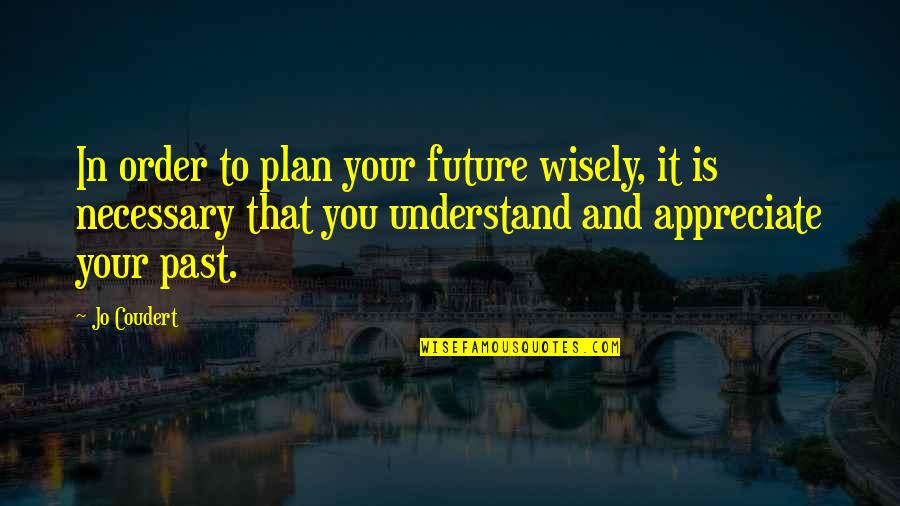 In order to plan your future wisely, it is necessary that you understand and appreciate your past. —
Jo Coudert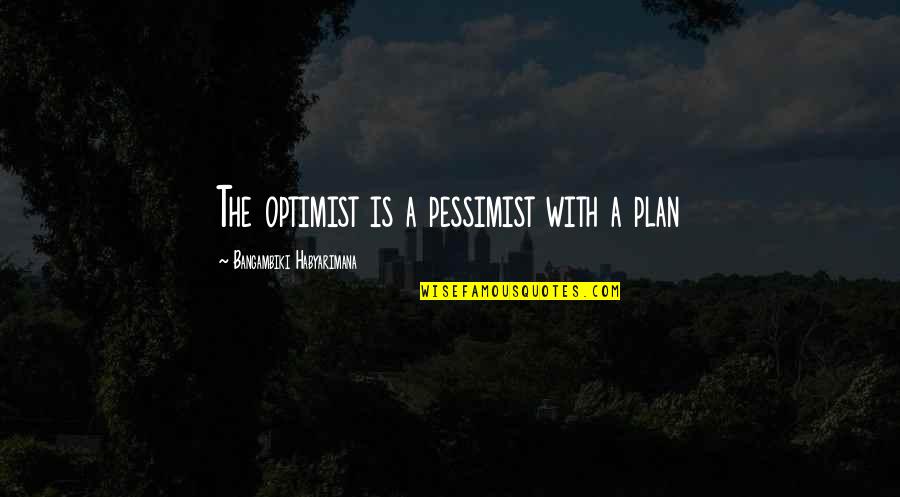 The optimist is a pessimist with a plan —
Bangambiki Habyarimana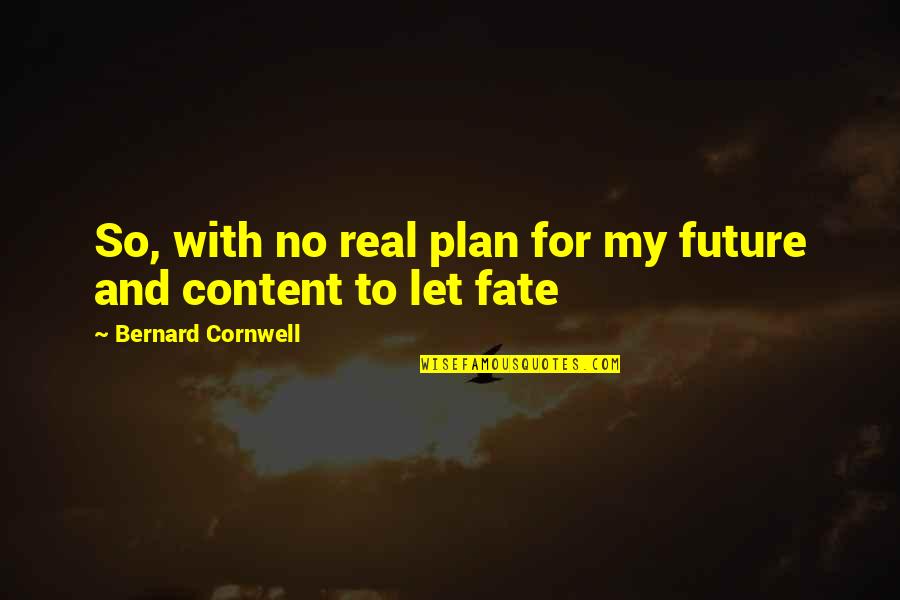 So, with no real plan for my future and content to let fate —
Bernard Cornwell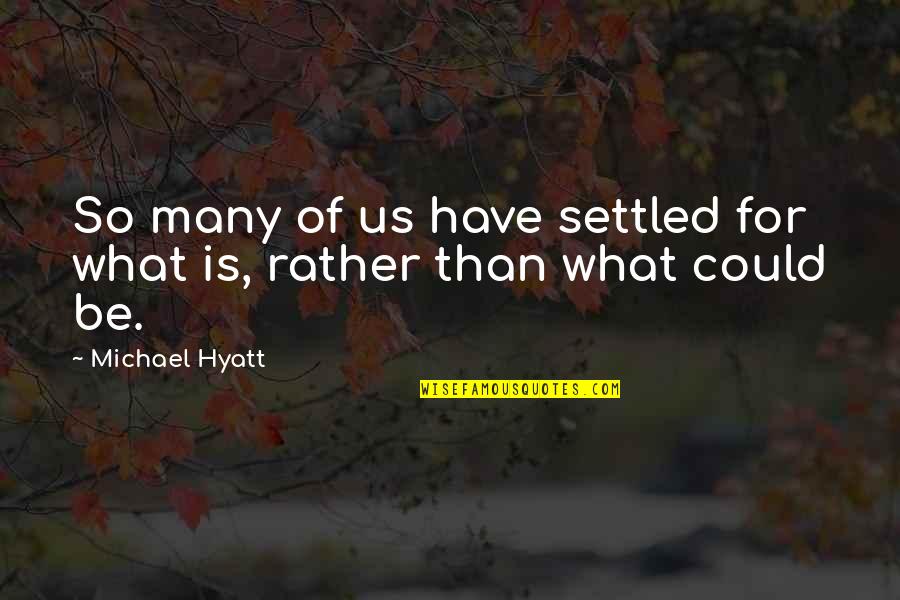 So many of us have settled for what is, rather than what could be. —
Michael Hyatt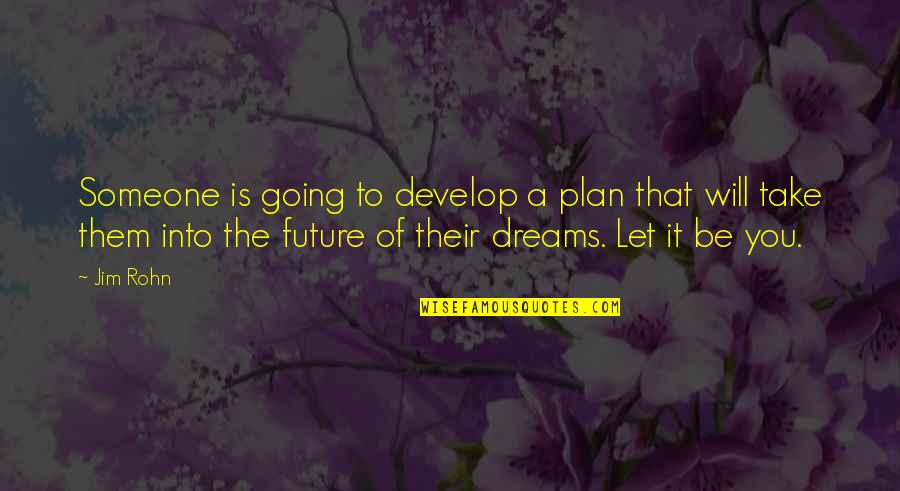 Someone is going to develop a plan that will take them into the future of their dreams. Let it be you. —
Jim Rohn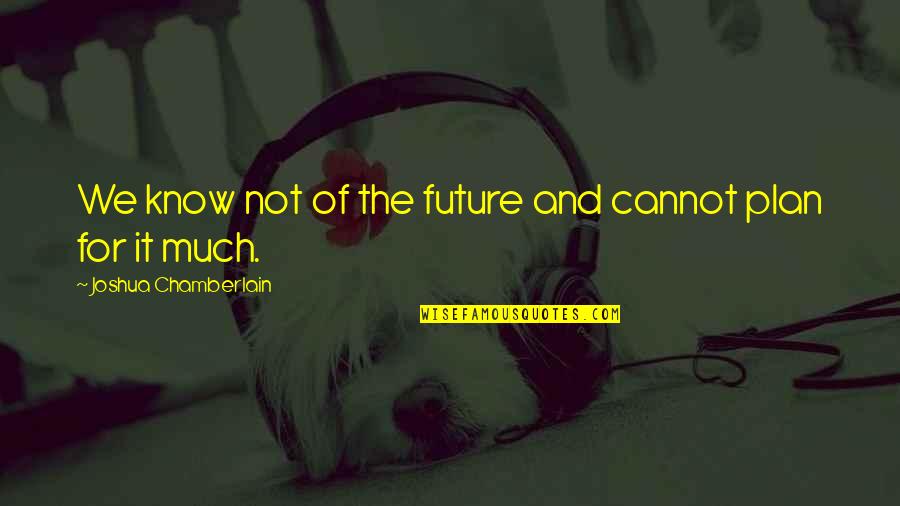 We know not of the future and cannot plan for it much. —
Joshua Chamberlain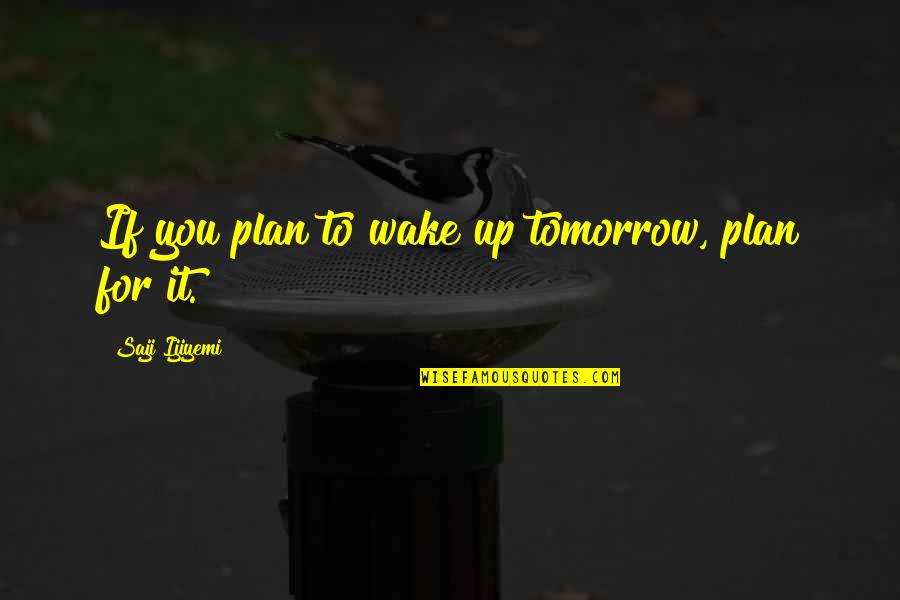 If you plan to wake up tomorrow, plan for it. —
Saji Ijiyemi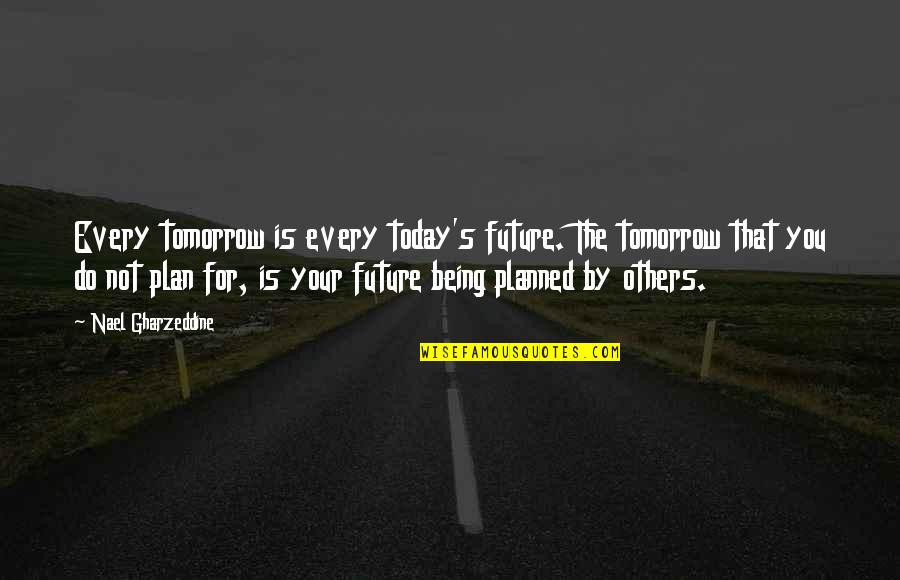 Every tomorrow is every today's future. The tomorrow that you do not plan for, is your future being planned by others. —
Nael Gharzeddine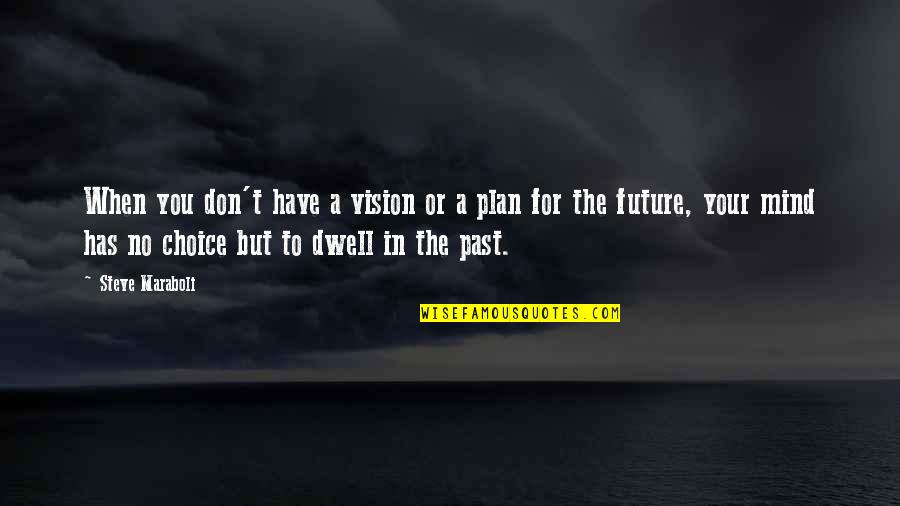 When you don't have a vision or a plan for the future, your mind has no choice but to dwell in the past. —
Steve Maraboli