Ping's Quotes
Collection of top 44 famous quotes about Ping's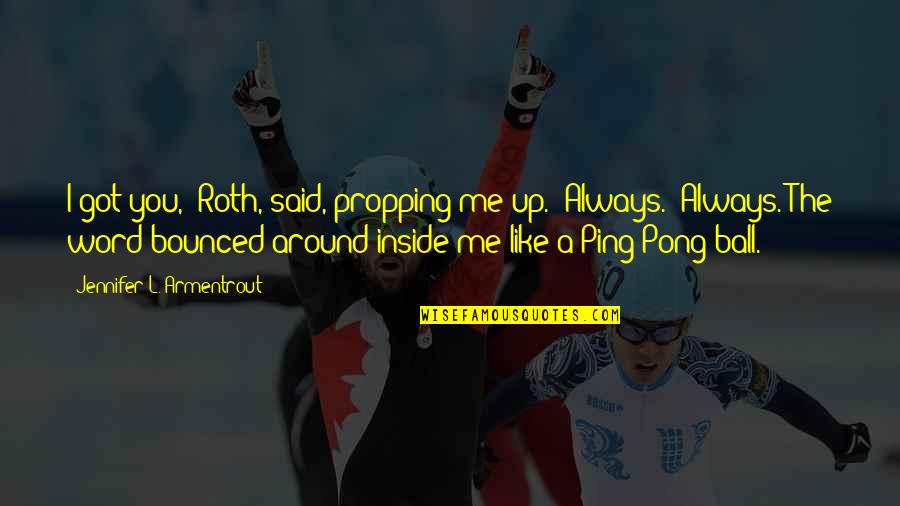 I got you," Roth, said, propping me up. "Always." Always. The word bounced around inside me like a Ping-Pong ball.
—
Jennifer L. Armentrout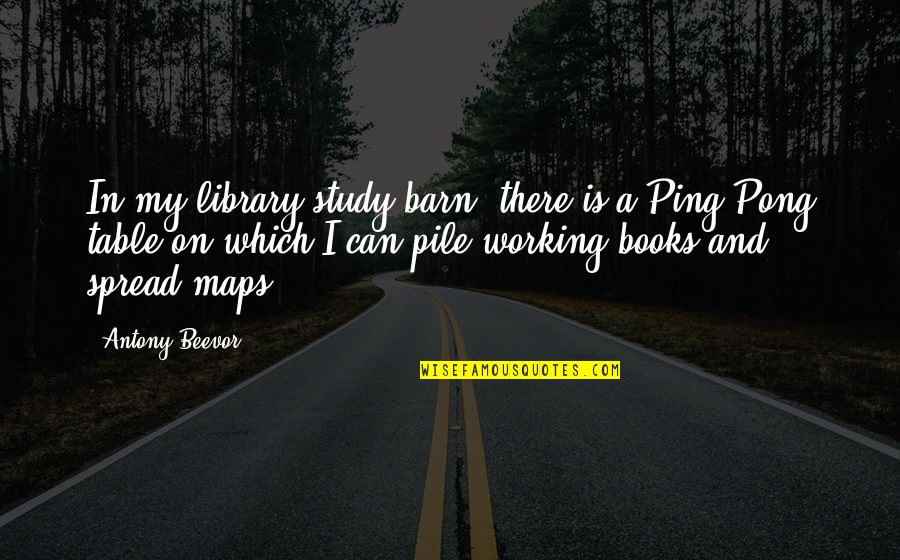 In my library/study/barn, there is a Ping-Pong table on which I can pile working books and spread maps.
—
Antony Beevor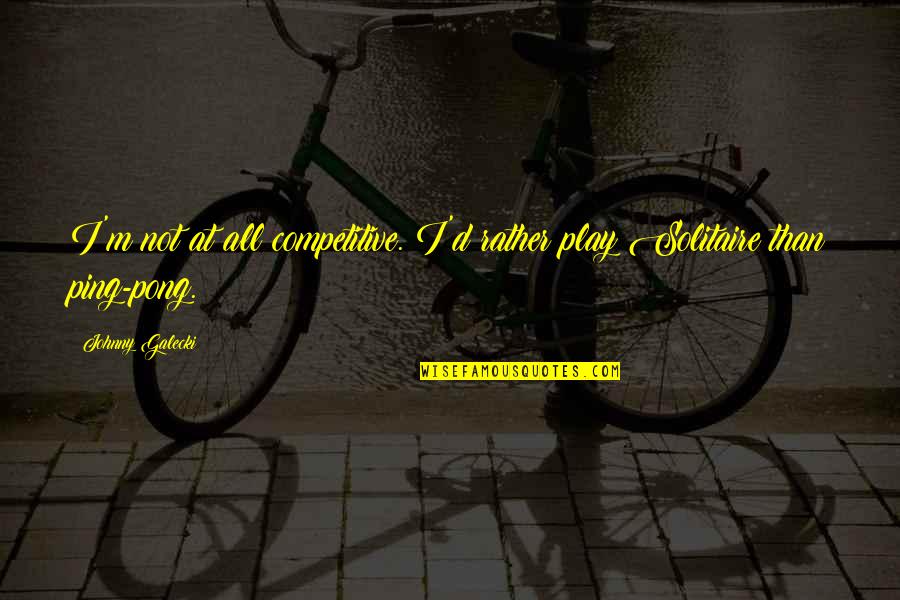 I'm not at all competitive. I'd rather play Solitaire than ping-pong.
—
Johnny Galecki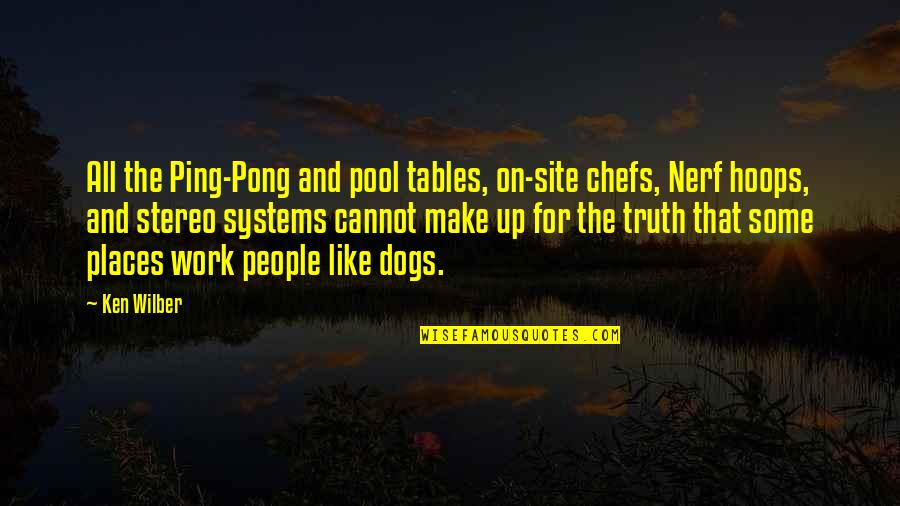 All the Ping-Pong and pool tables, on-site chefs, Nerf hoops, and stereo systems cannot make up for the truth that some places work people like dogs.
—
Ken Wilber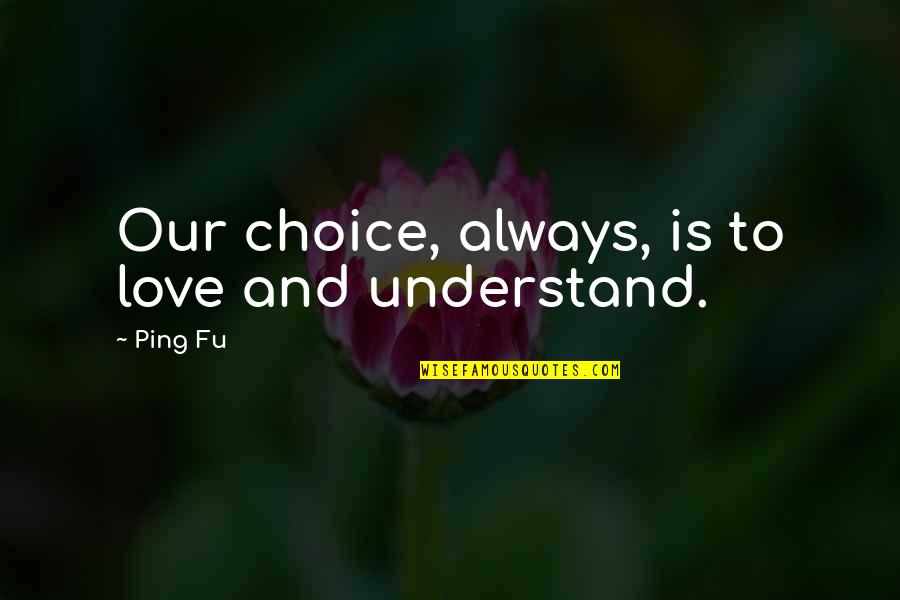 Our choice, always, is to love and understand.
—
Ping Fu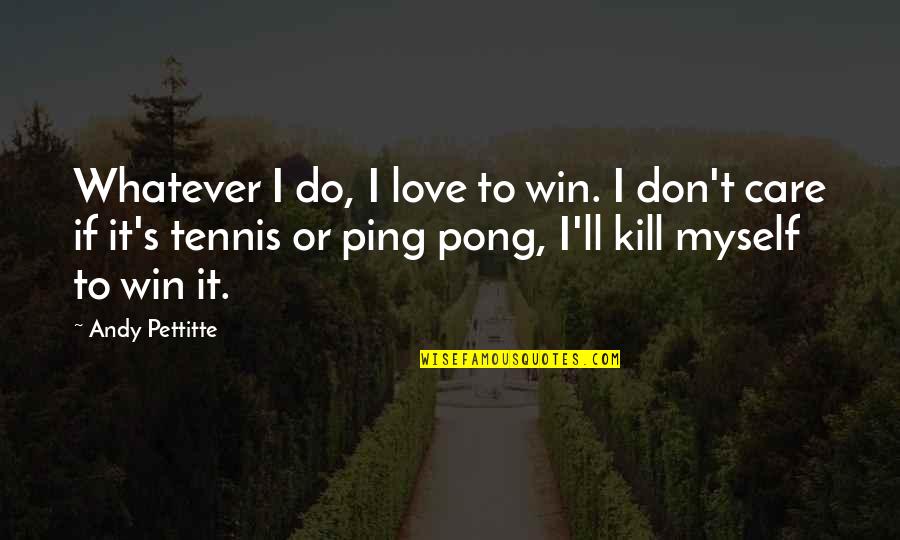 Whatever I do, I love to win. I don't care if it's tennis or ping pong, I'll kill myself to win it.
—
Andy Pettitte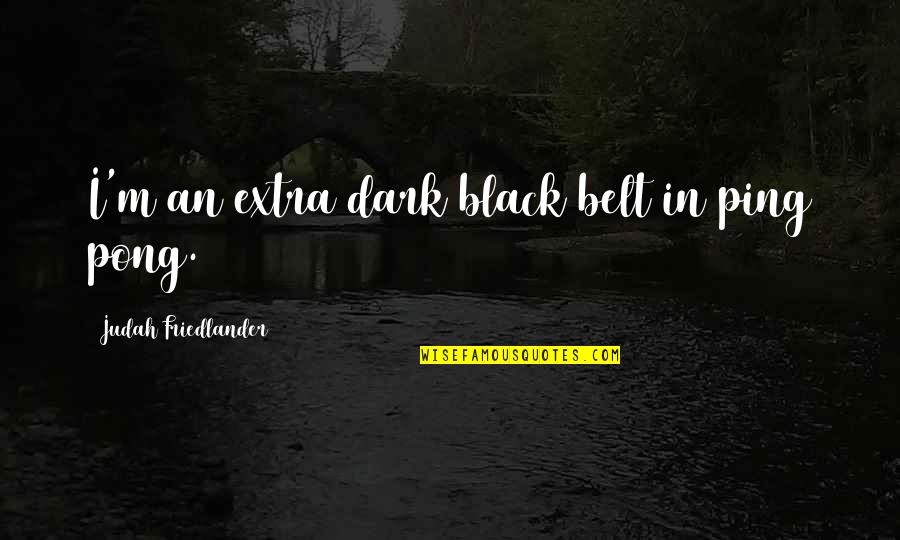 I'm an extra dark black belt in ping pong.
—
Judah Friedlander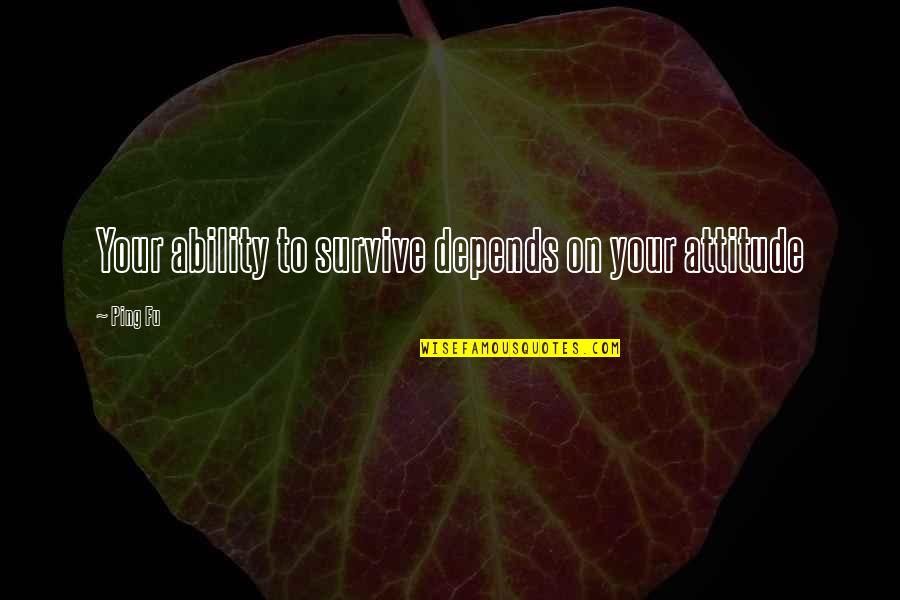 Your ability to survive depends on your attitude
—
Ping Fu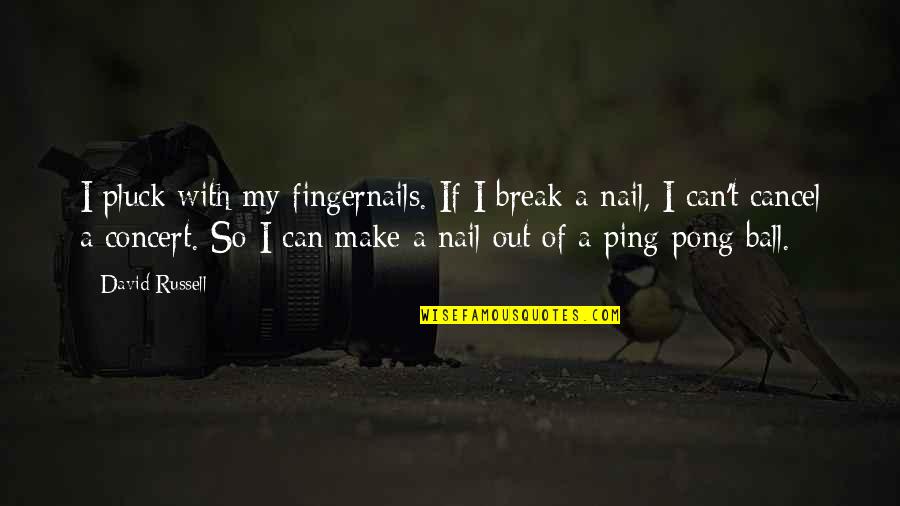 I pluck with my fingernails. If I break a nail, I can't cancel a concert. So I can make a nail out of a ping-pong ball.
—
David Russell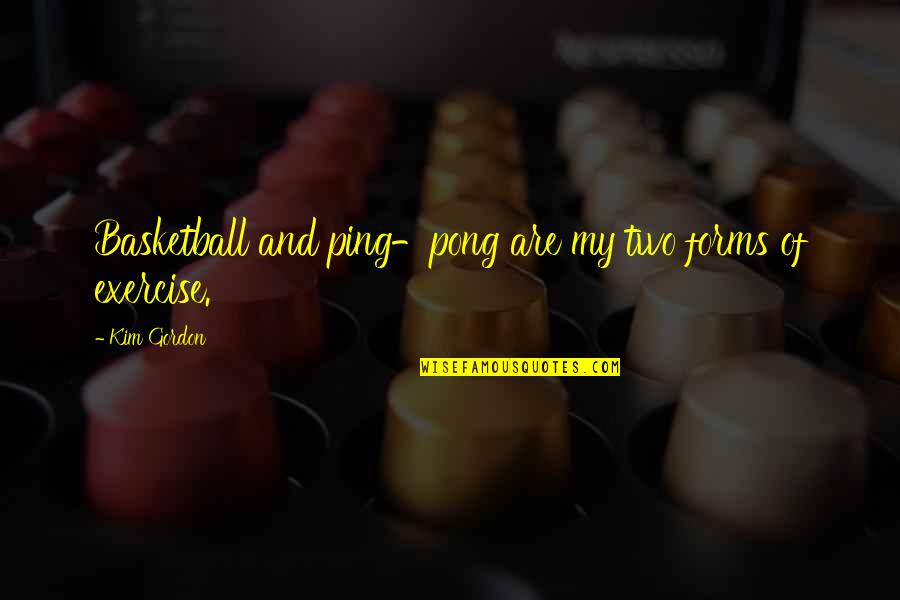 Basketball and ping-pong are my two forms of exercise.
—
Kim Gordon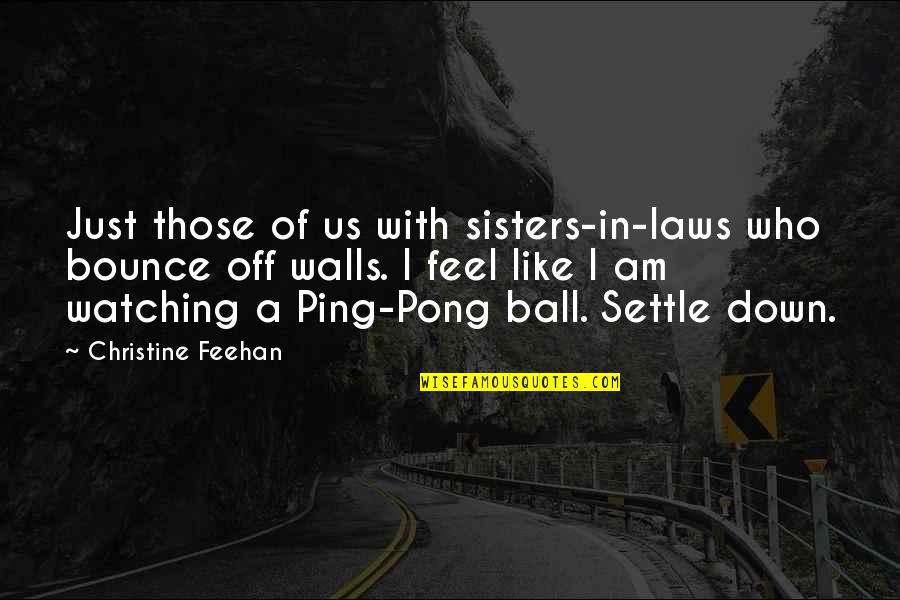 Just those of us with sisters-in-laws who bounce off walls. I feel like I am watching a Ping-Pong ball. Settle down. —
Christine Feehan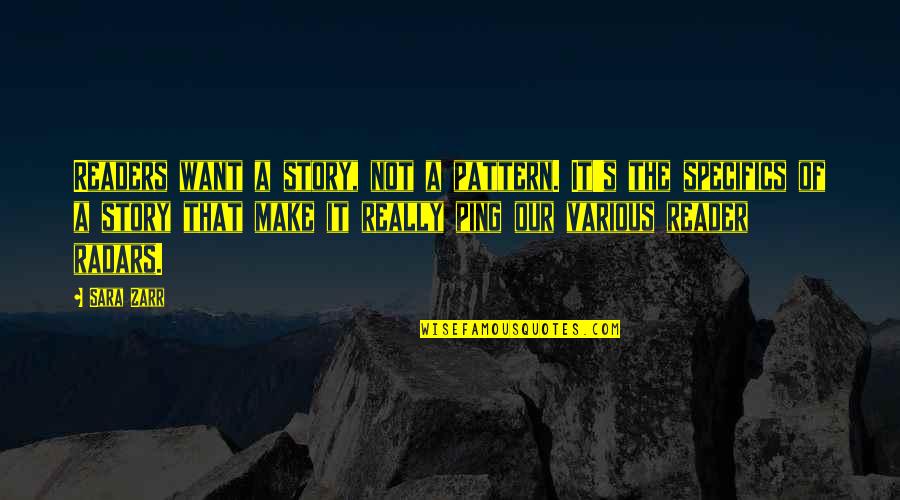 Readers want a story, not a pattern. It's the specifics of a story that make it really ping our various reader radars. —
Sara Zarr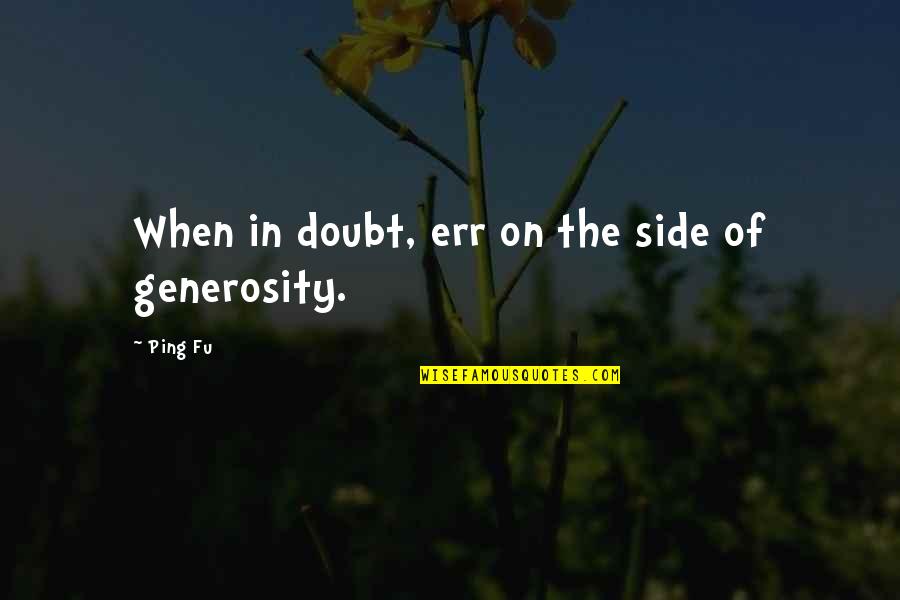 When in doubt, err on the side of generosity. —
Ping Fu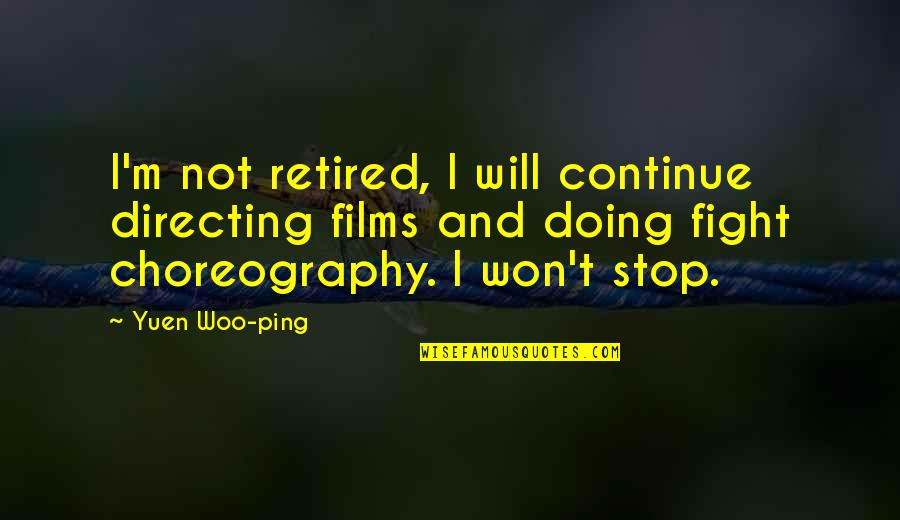 I'm not retired, I will continue directing films and doing fight choreography. I won't stop. —
Yuen Woo-ping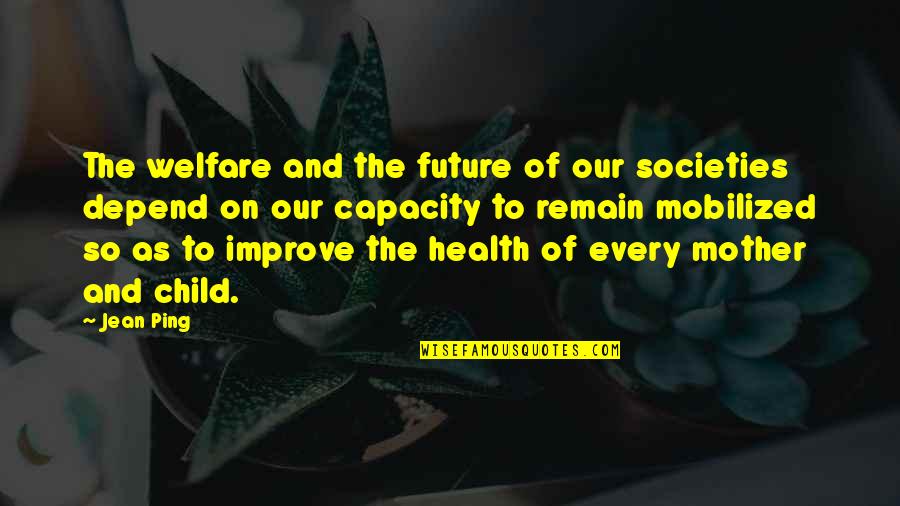 The welfare and the future of our societies depend on our capacity to remain mobilized so as to improve the health of every mother and child. —
Jean Ping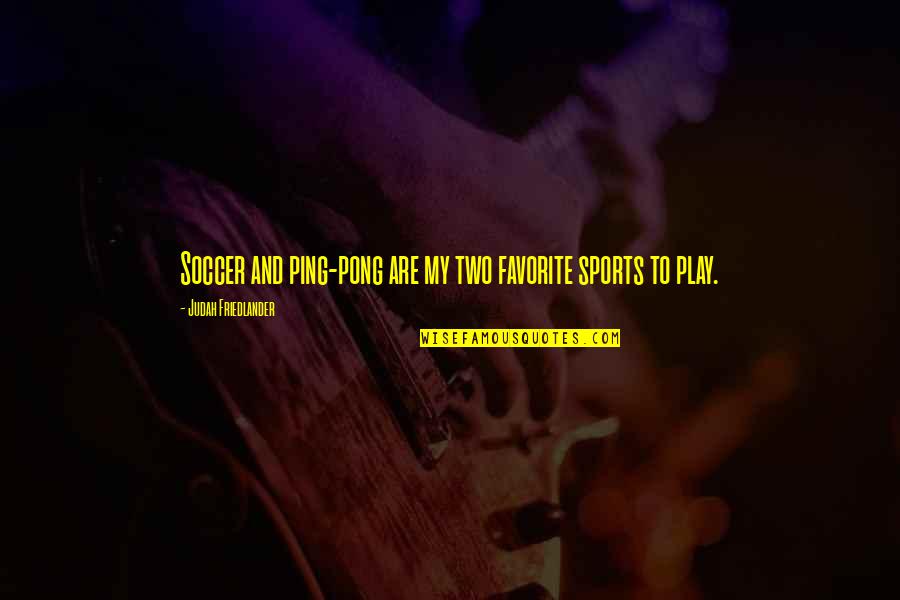 Soccer and ping-pong are my two favorite sports to play. —
Judah Friedlander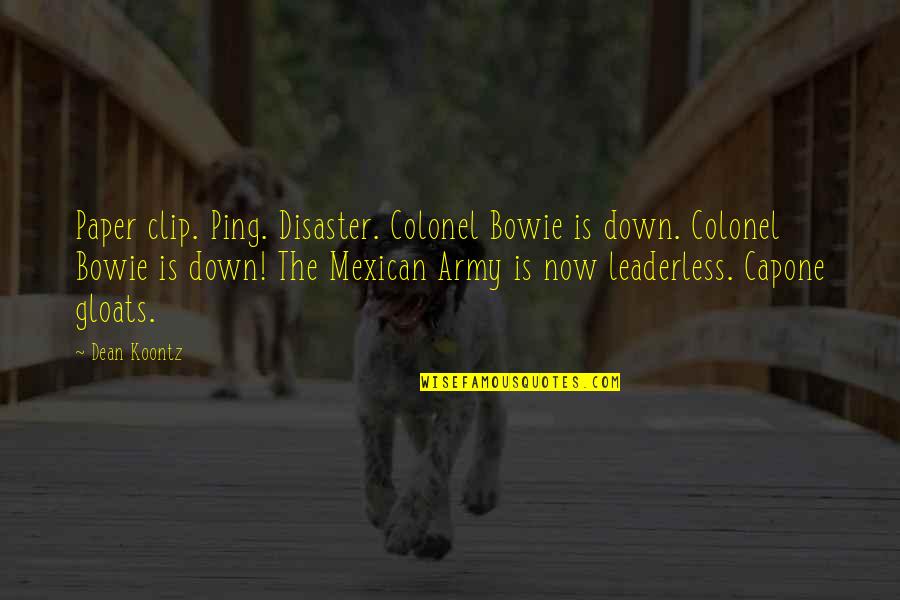 Paper clip. Ping. Disaster. Colonel Bowie is down. Colonel Bowie is down! The Mexican Army is now leaderless. Capone gloats. —
Dean Koontz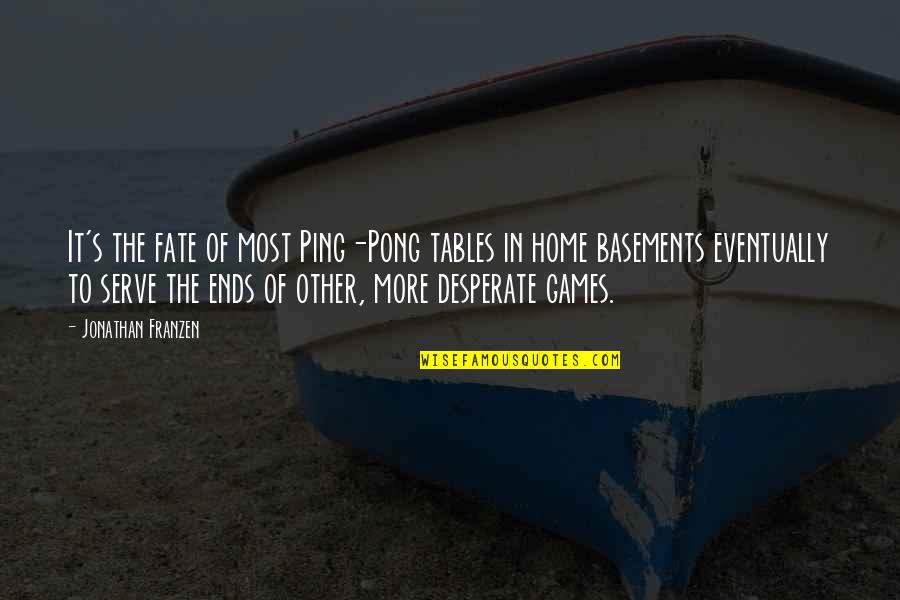 It's the fate of most Ping-Pong tables in home basements eventually to serve the ends of other, more desperate games. —
Jonathan Franzen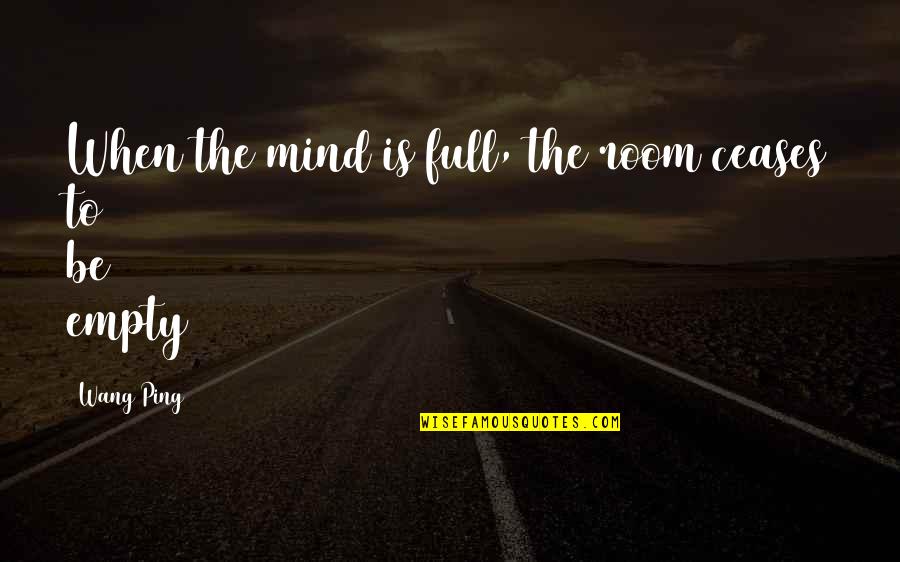 When the mind is full, the room ceases to be empty —
Wang Ping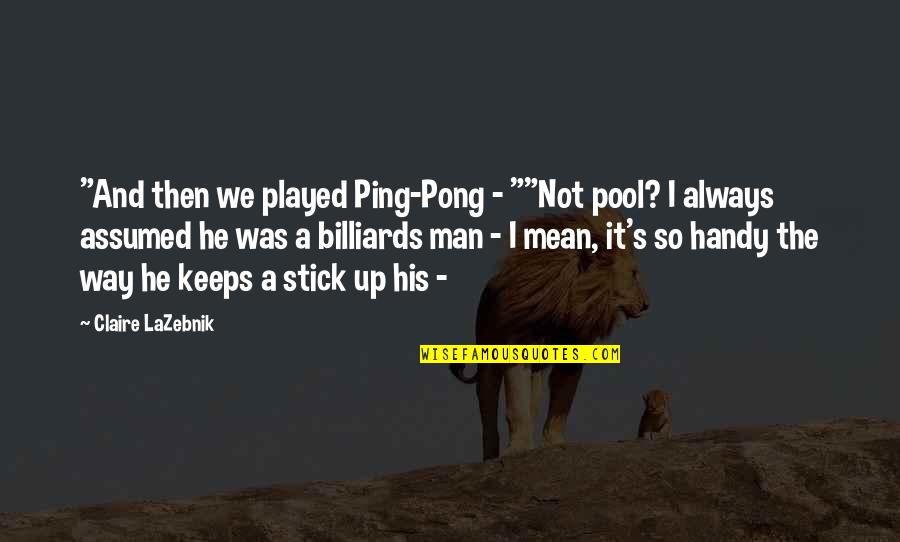 "And then we played Ping-Pong - "
"Not pool? I always assumed he was a billiards man - I mean, it's so handy the way he keeps a stick up his - —
Claire LaZebnik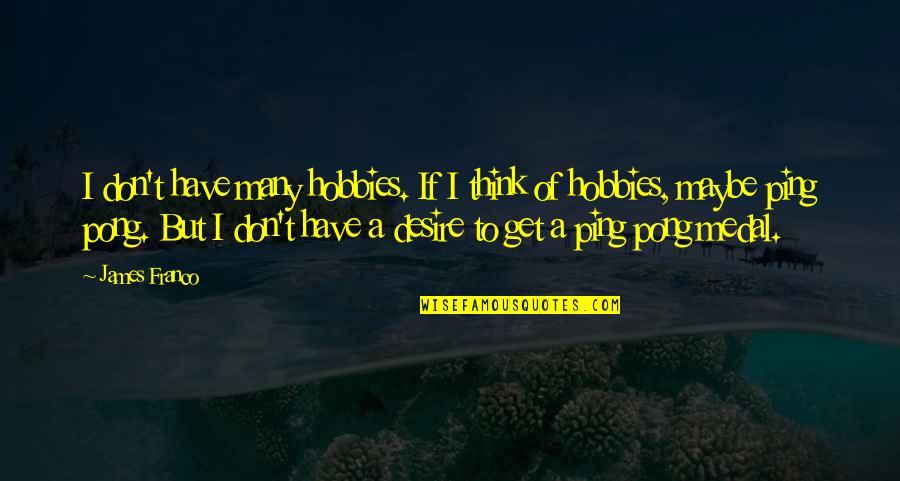 I don't have many hobbies. If I think of hobbies, maybe ping pong. But I don't have a desire to get a ping pong medal. —
James Franco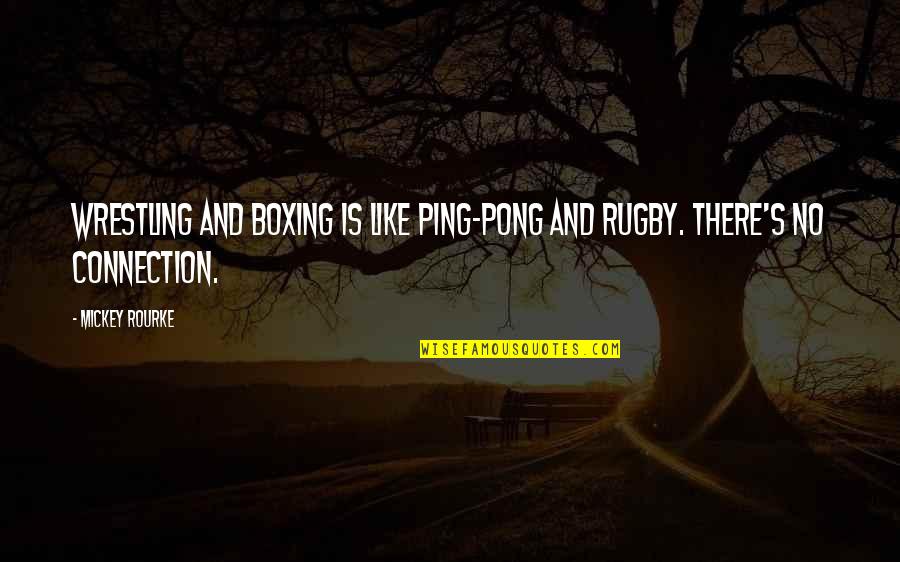 Wrestling and boxing is like Ping-Pong and rugby. There's no connection. —
Mickey Rourke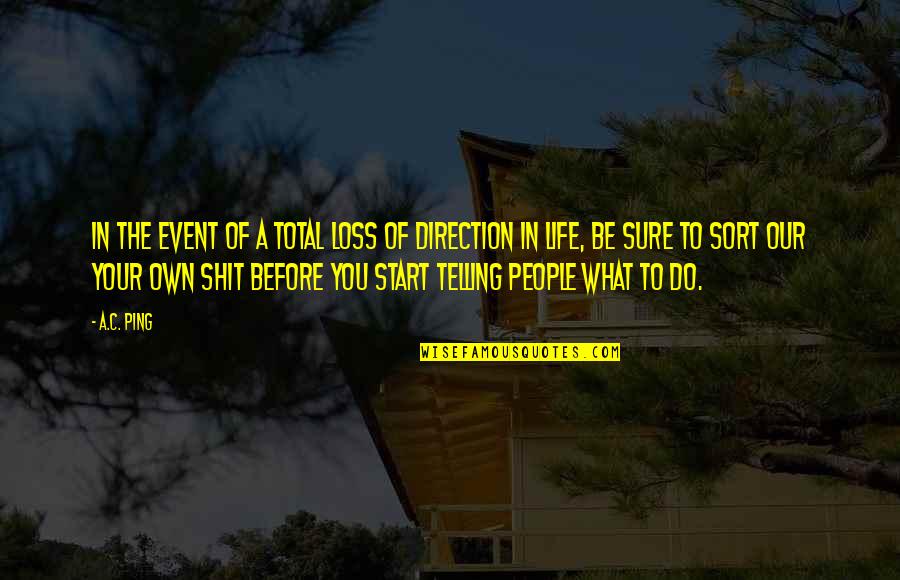 In the event of a total loss of direction in life, be sure to sort our your own shit before you start telling people what to do. —
A.C. Ping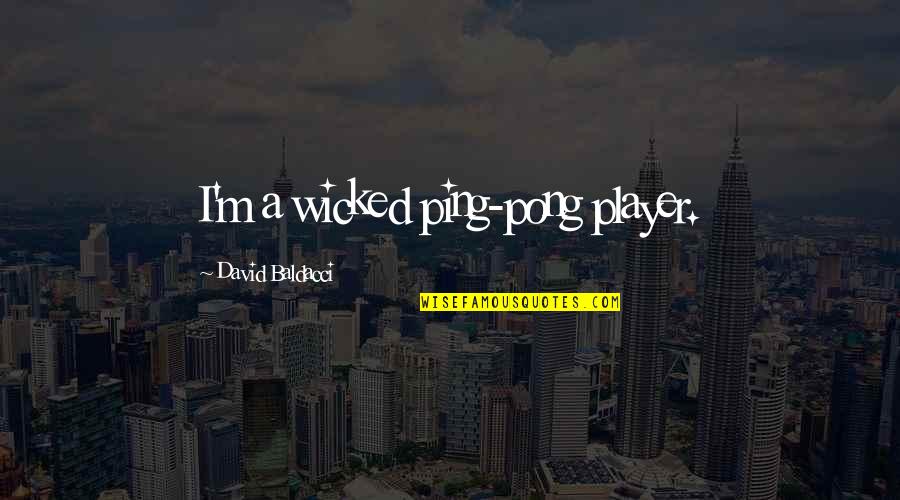 I'm a wicked ping-pong player. —
David Baldacci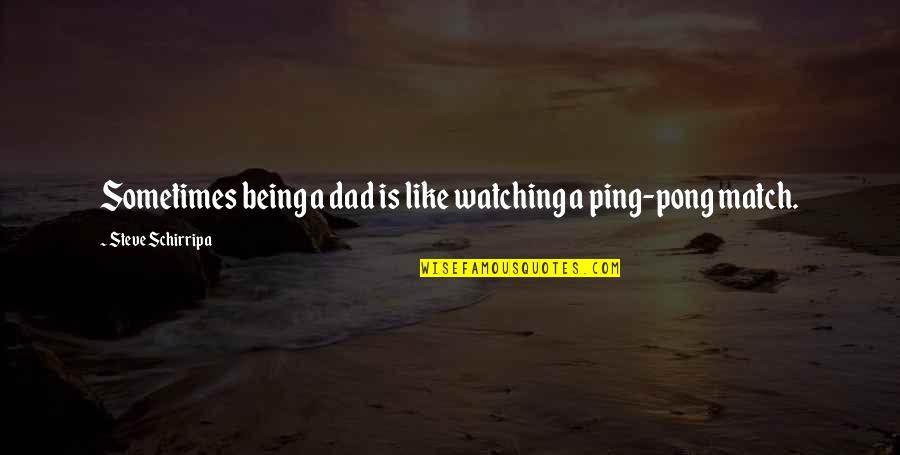 Sometimes being a dad is like watching a ping-pong match. —
Steve Schirripa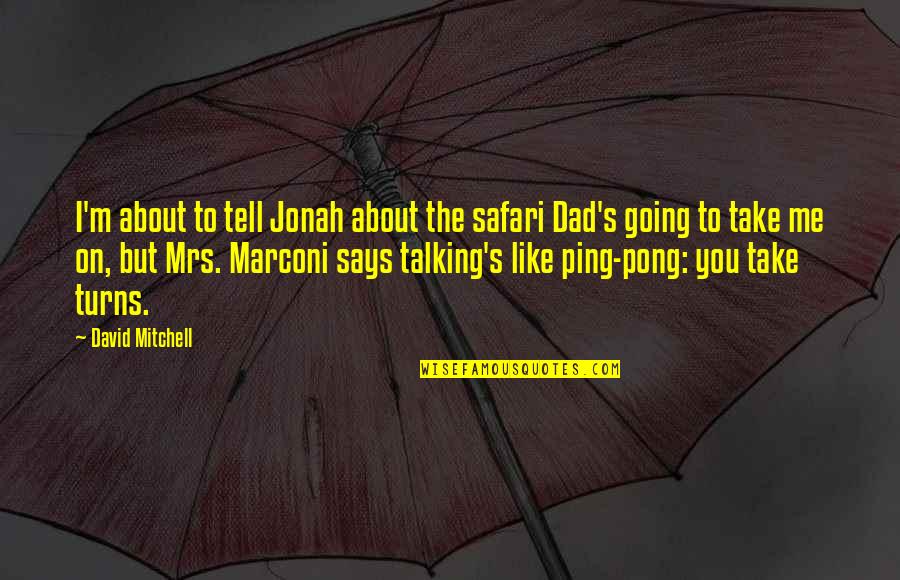 I'm about to tell Jonah about the safari Dad's going to take me on, but Mrs. Marconi says talking's like ping-pong: you take turns. —
David Mitchell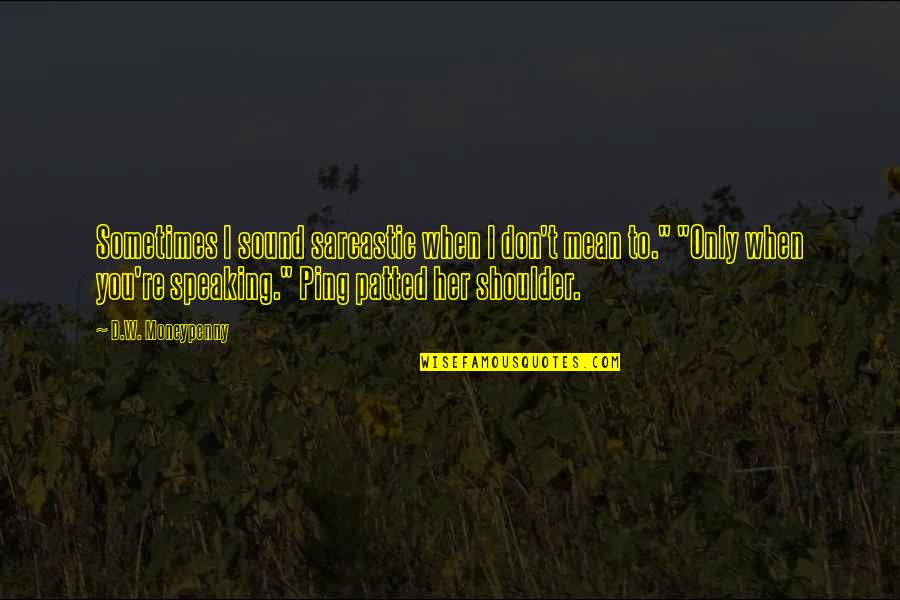 Sometimes I sound sarcastic when I don't mean to." "Only when you're speaking." Ping patted her shoulder. —
D.W. Moneypenny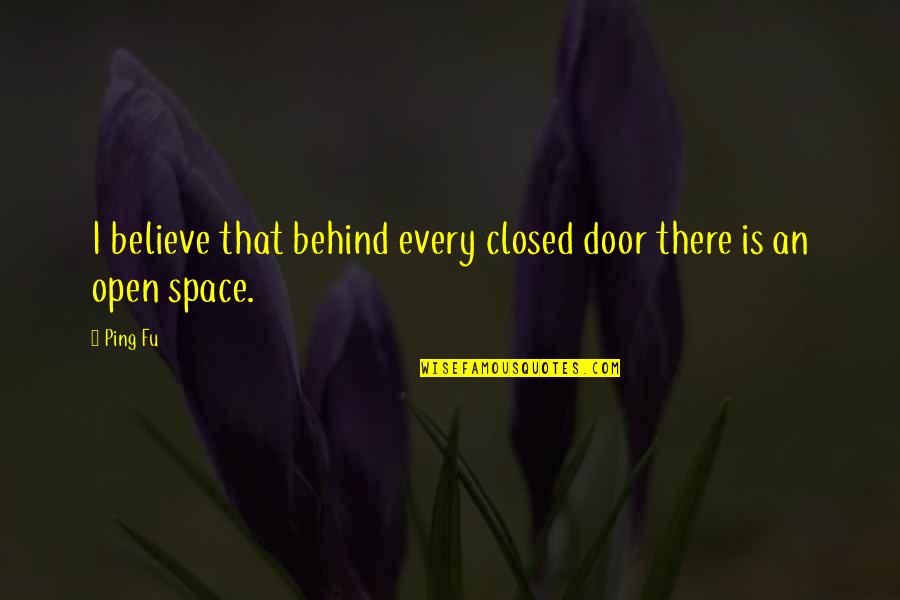 I believe that behind every closed door there is an open space. —
Ping Fu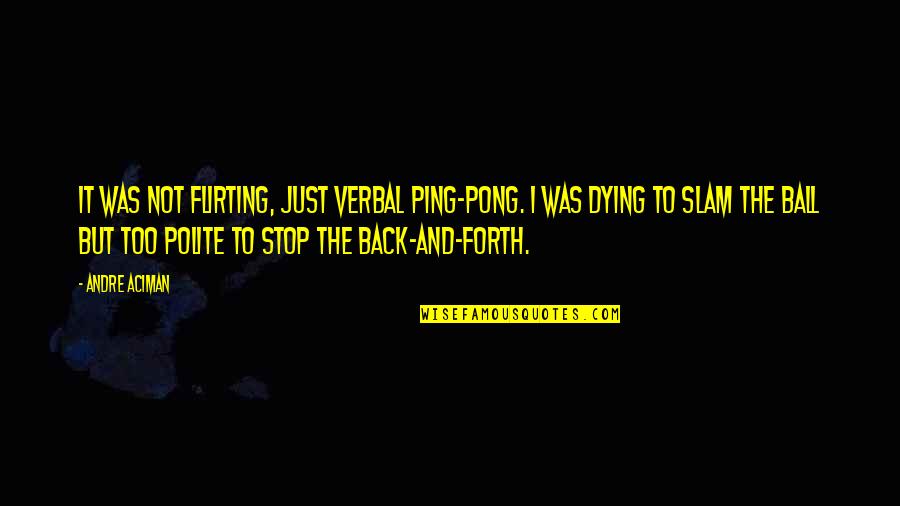 It was not flirting, just verbal ping-pong. I was dying to slam the ball but too polite to stop the back-and-forth. —
Andre Aciman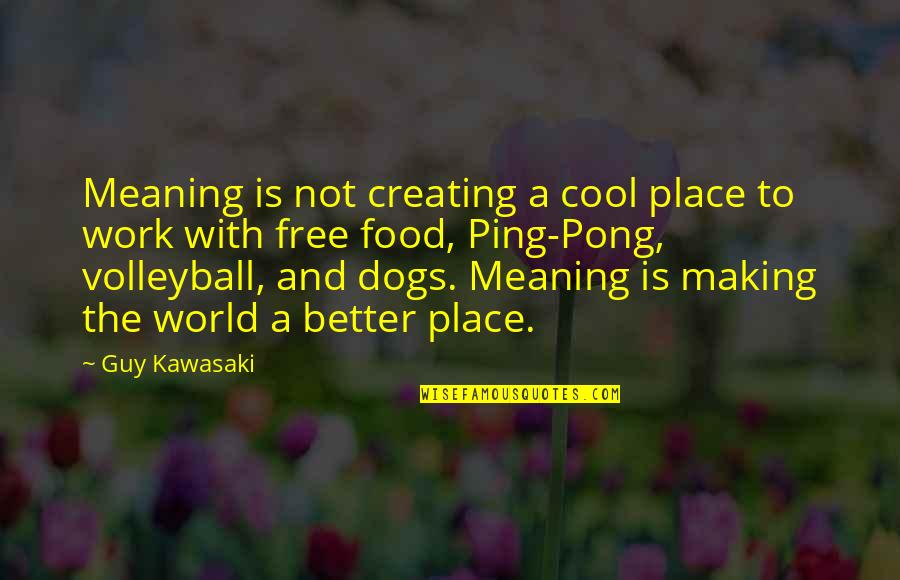 Meaning is not creating a cool place to work with free food, Ping-Pong, volleyball, and dogs. Meaning is making the world a better place. —
Guy Kawasaki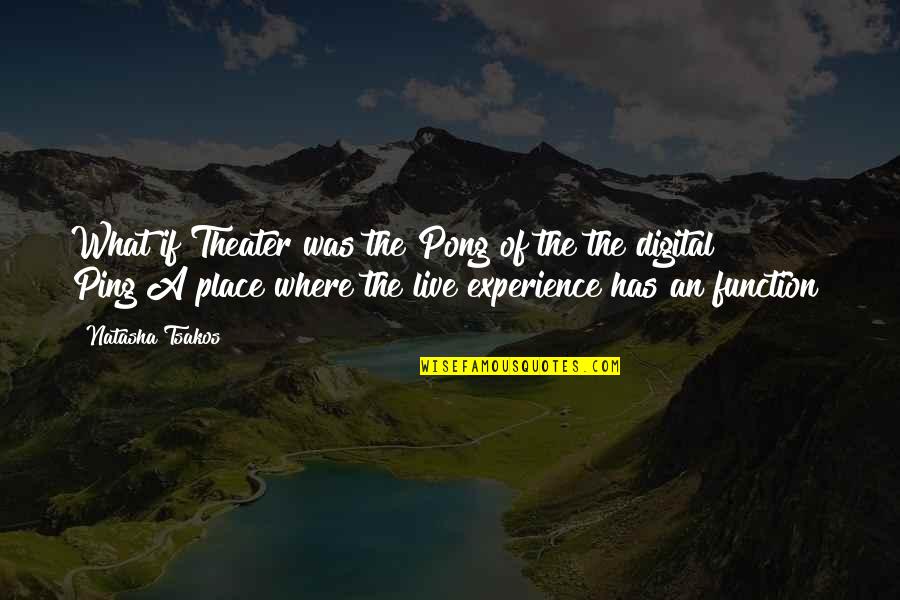 What if Theater was the Pong of the the digital Ping?
A place where the live experience has an function? —
Natasha Tsakos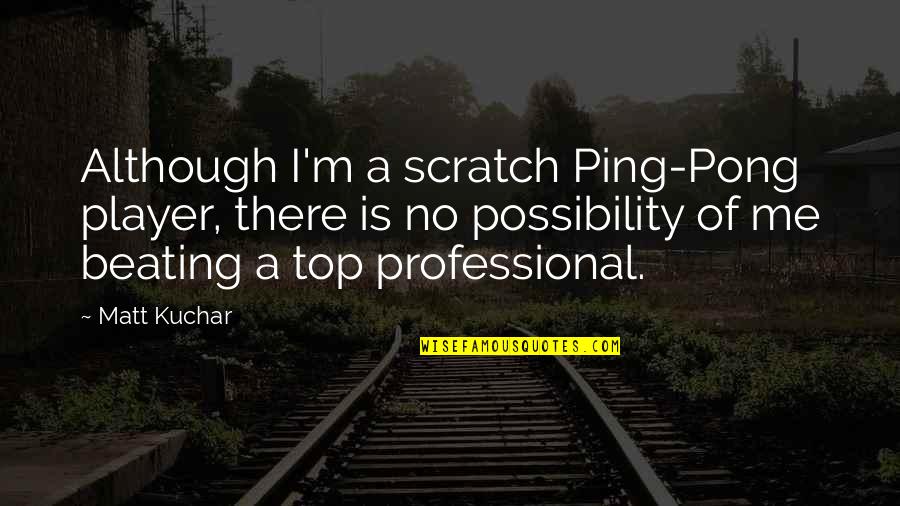 Although I'm a scratch Ping-Pong player, there is no possibility of me beating a top professional. —
Matt Kuchar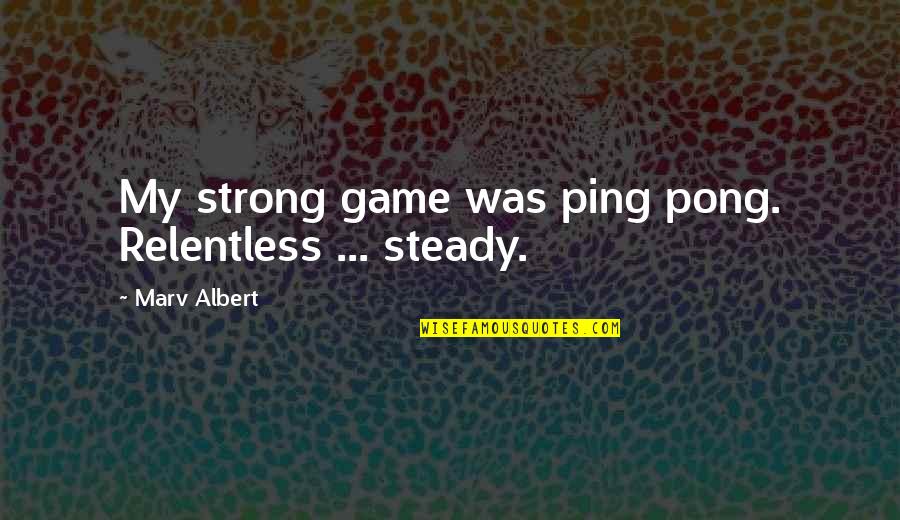 My strong game was ping pong. Relentless ... steady. —
Marv Albert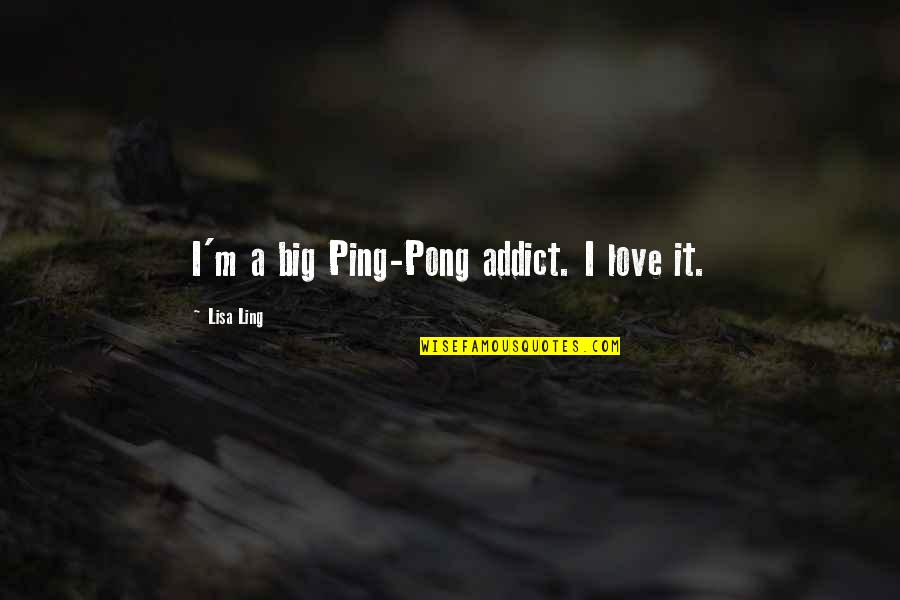 I'm a big Ping-Pong addict. I love it. —
Lisa Ling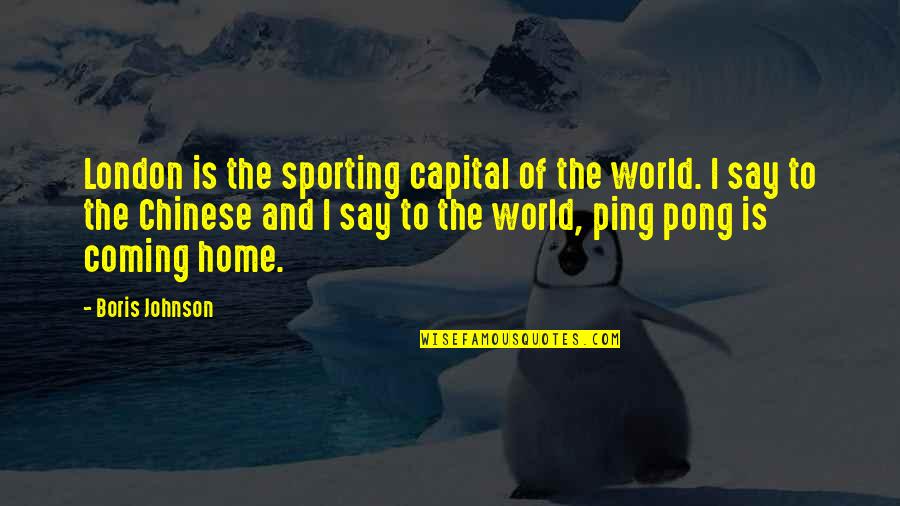 London is the sporting capital of the world. I say to the Chinese and I say to the world, ping pong is coming home. —
Boris Johnson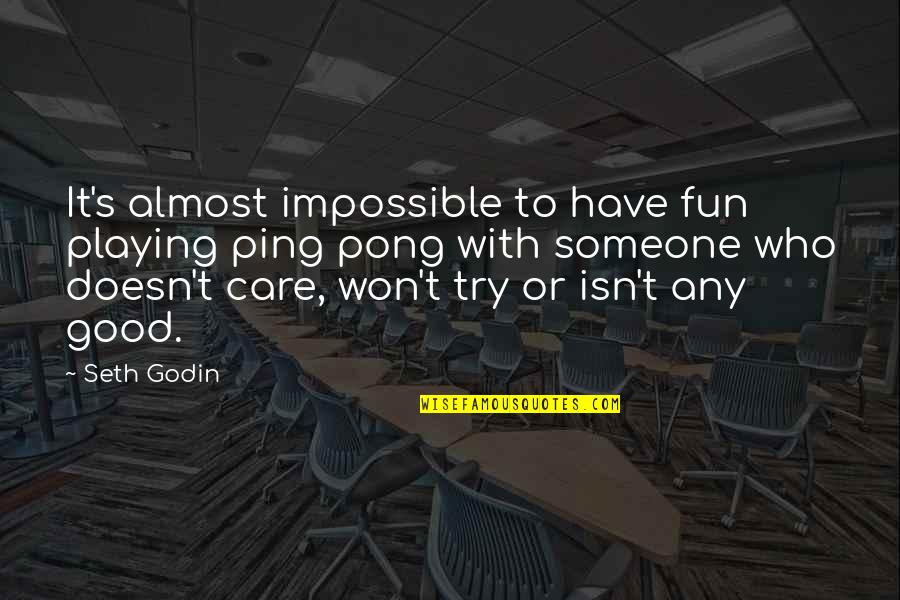 It's almost impossible to have fun playing ping pong with someone who doesn't care, won't try or isn't any good. —
Seth Godin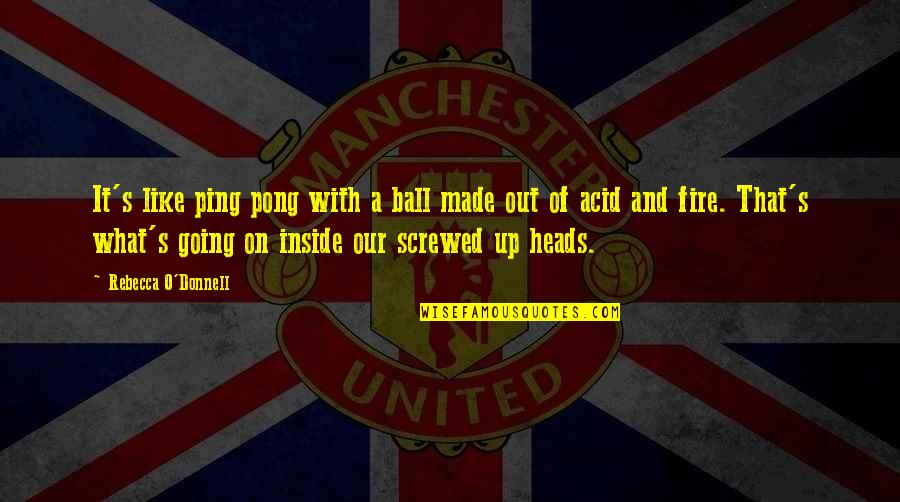 It's like ping pong with a ball made out of acid and fire. That's what's going on inside our screwed up heads. —
Rebecca O'Donnell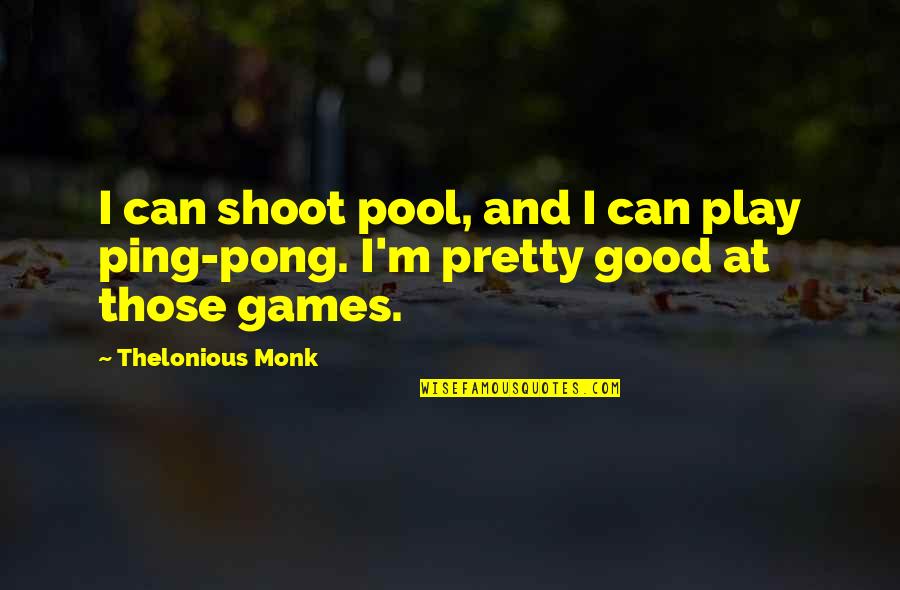 I can shoot pool, and I can play ping-pong. I'm pretty good at those games. —
Thelonious Monk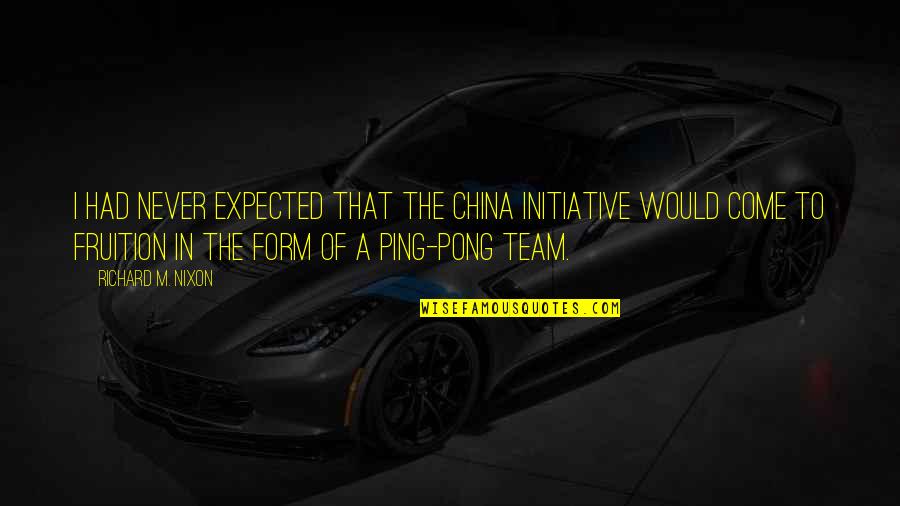 I had never expected that the China initiative would come to fruition in the form of a Ping-Pong team. —
Richard M. Nixon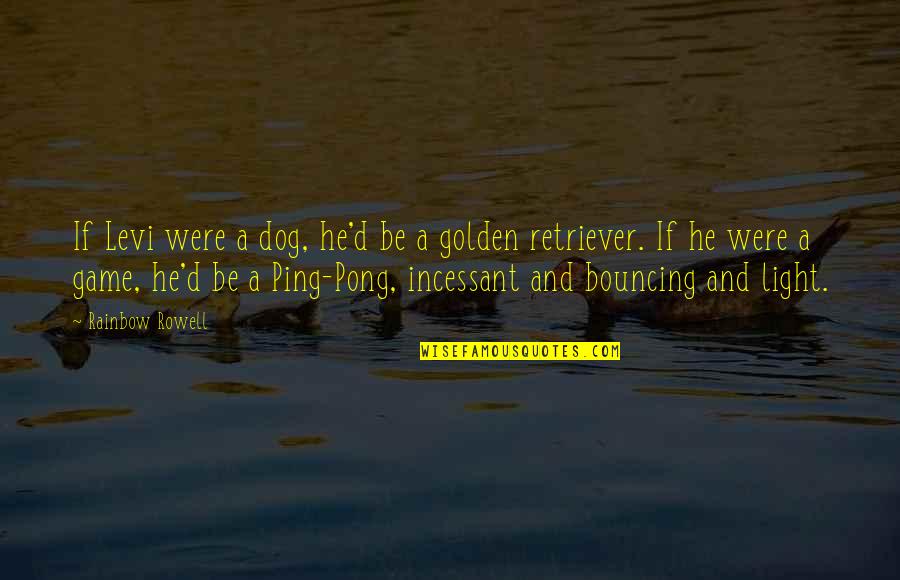 If Levi were a dog, he'd be a golden retriever. If he were a game, he'd be a Ping-Pong, incessant and bouncing and light. —
Rainbow Rowell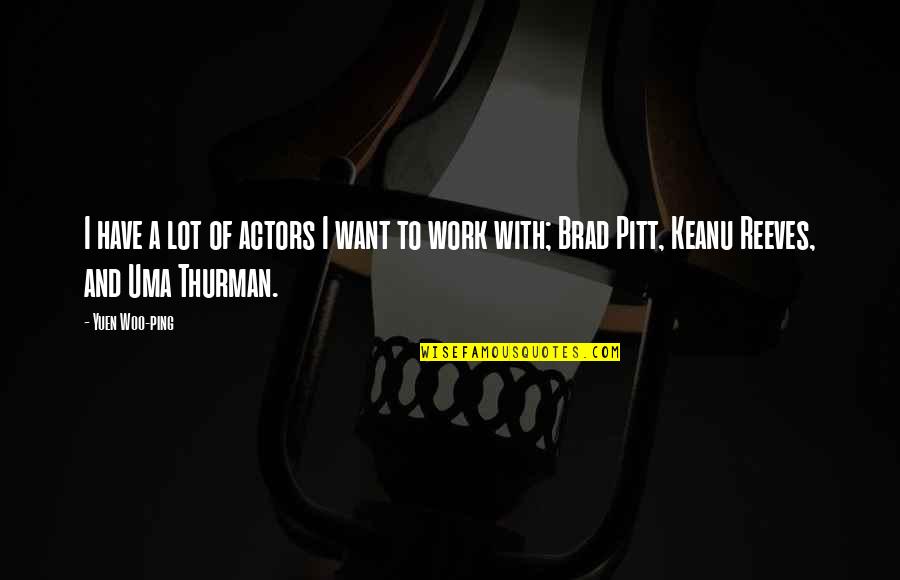 I have a lot of actors I want to work with; Brad Pitt, Keanu Reeves, and Uma Thurman. —
Yuen Woo-ping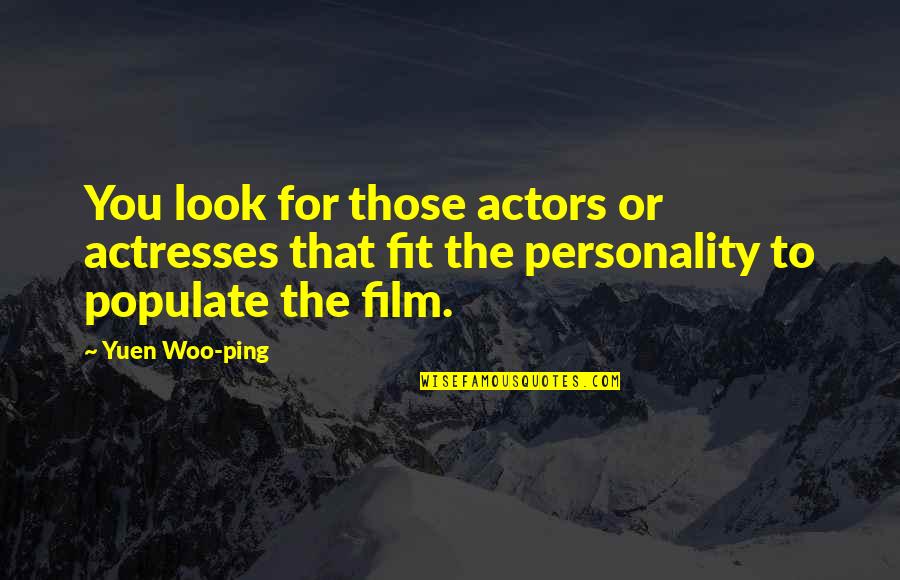 You look for those actors or actresses that fit the personality to populate the film. —
Yuen Woo-ping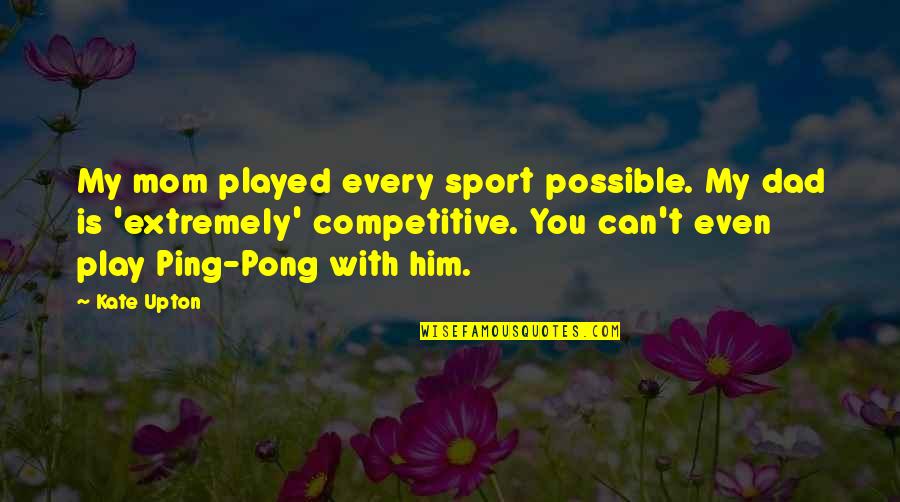 My mom played every sport possible. My dad is 'extremely' competitive. You can't even play Ping-Pong with him. —
Kate Upton