Marie Coulson Quotes
Top 5 wise famous quotes and sayings by Marie Coulson
I love you Layla. I can't just stop taking care of you. If anything happened to you I'd never survive it.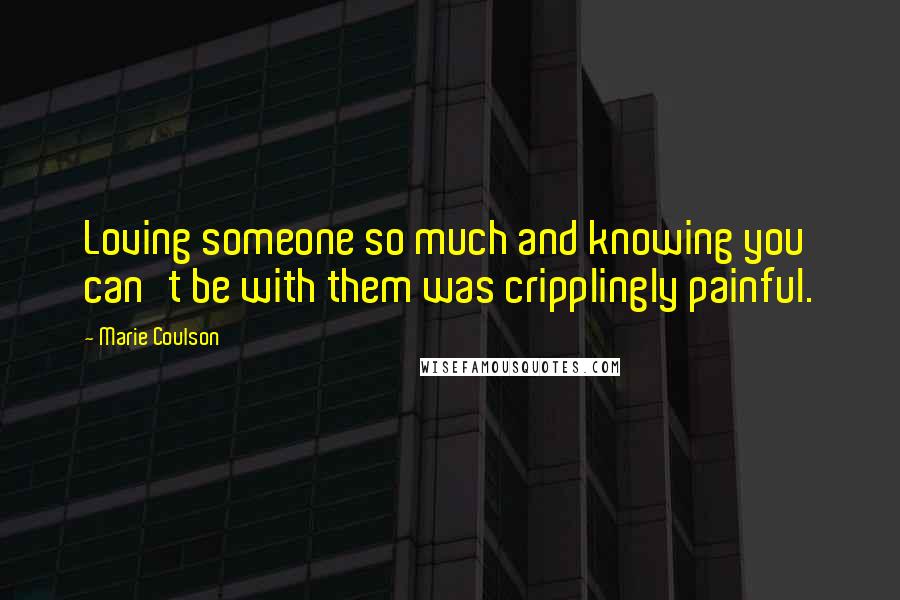 Loving someone so much and knowing you can't be with them was cripplingly painful.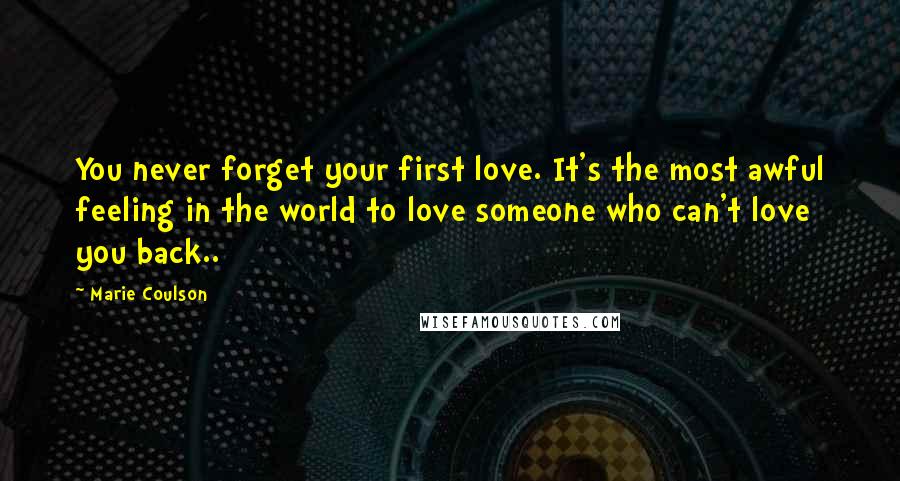 You never forget your first love. It's the most awful feeling in the world to love someone who can't love you back..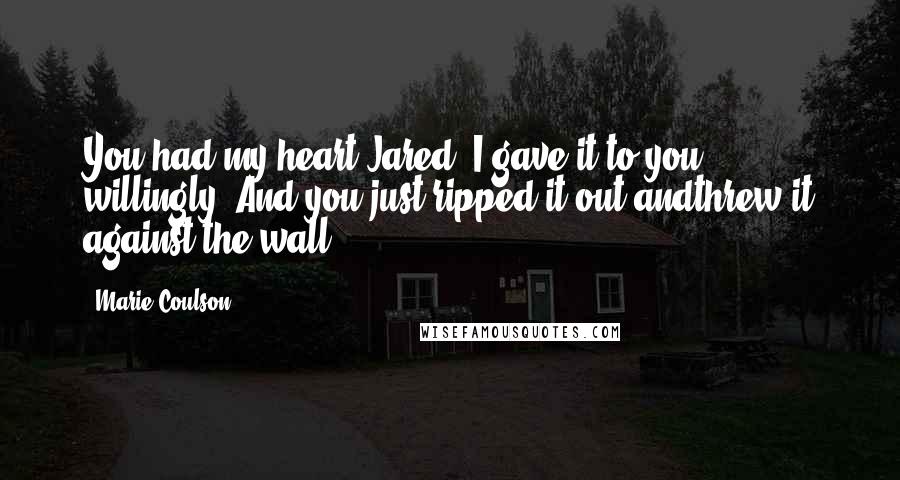 You had my heart Jared. I gave it to you willingly. And you just ripped it out and
threw it against the wall.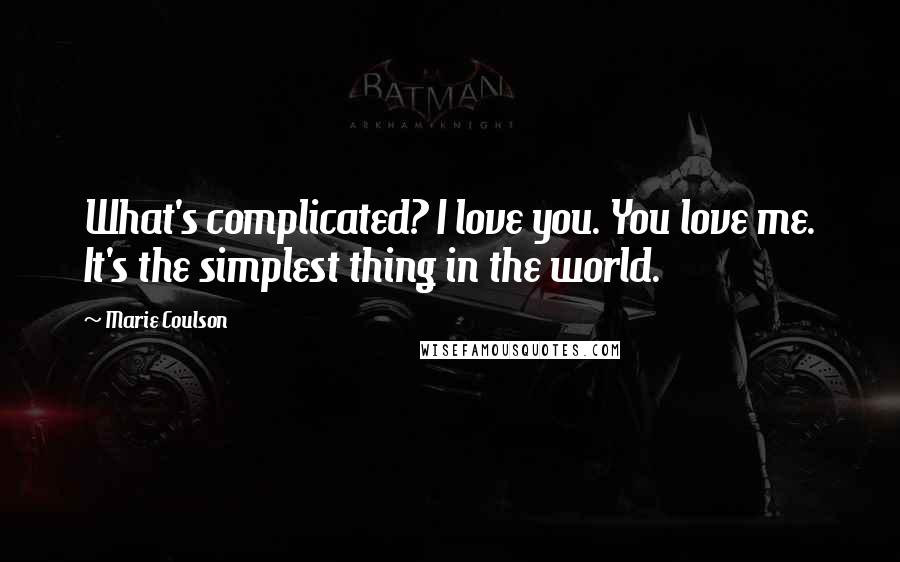 What's complicated? I love you. You love me. It's the simplest thing in the world.