Piano And Life Quotes
Collection of top 31 famous quotes about Piano And Life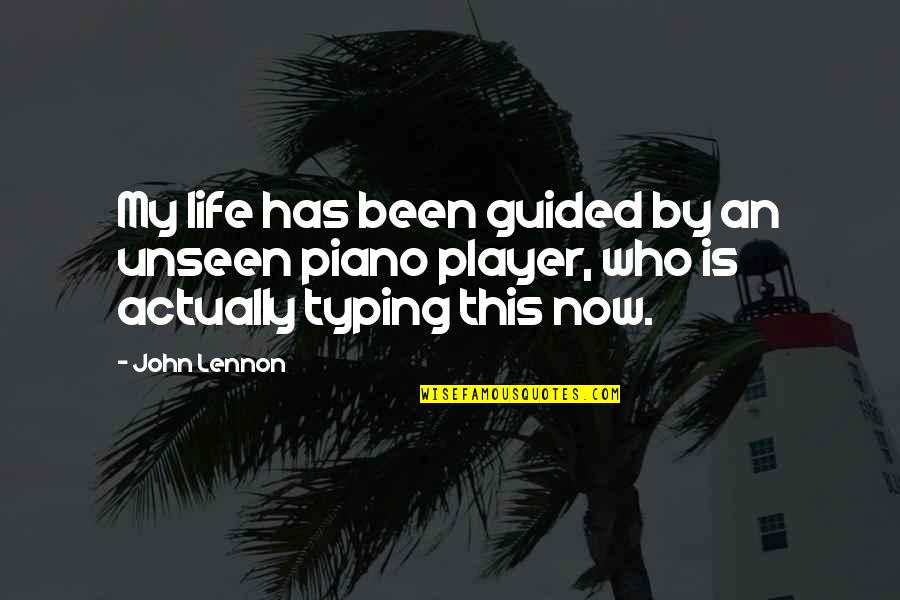 My life has been guided by an unseen piano player, who is actually typing this now.
—
John Lennon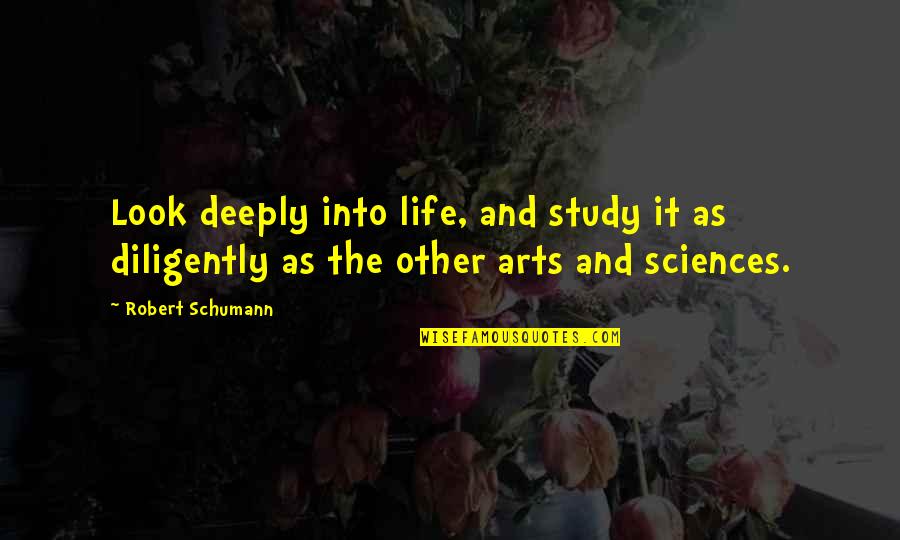 Look deeply into life, and study it as diligently as the other arts and sciences.
—
Robert Schumann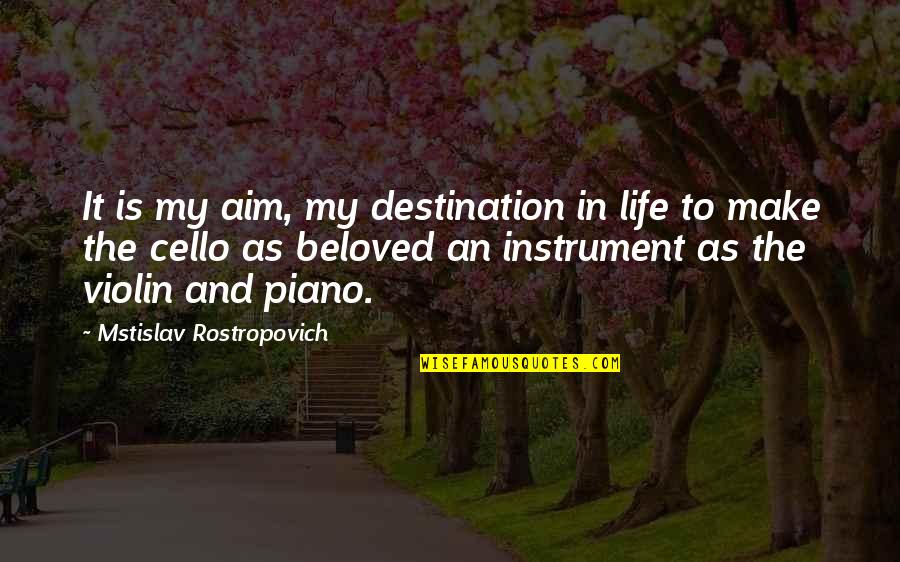 It is my aim, my destination in life to make the cello as beloved an instrument as the violin and piano.
—
Mstislav Rostropovich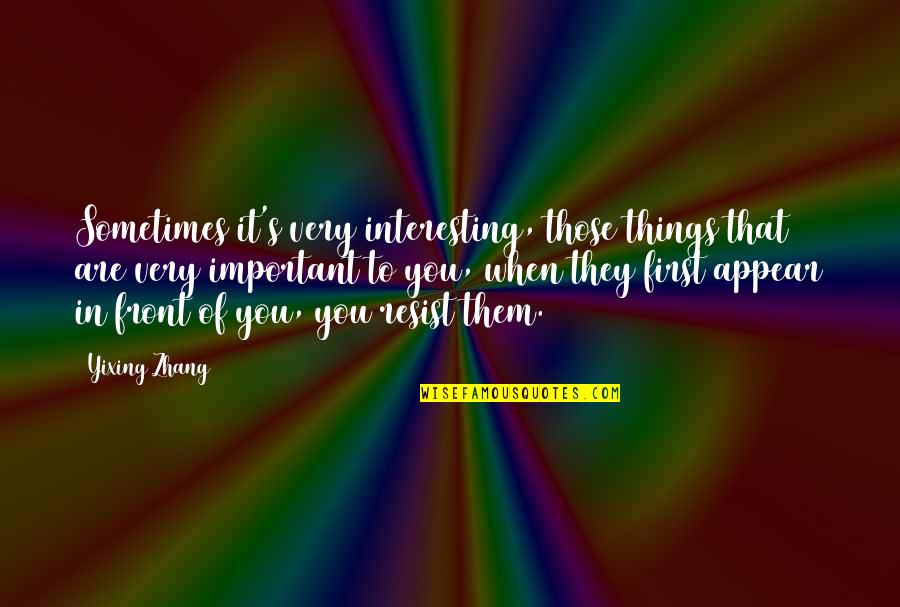 Sometimes it's very interesting, those things that are very important to you, when they first appear in front of you, you resist them.
—
Yixing Zhang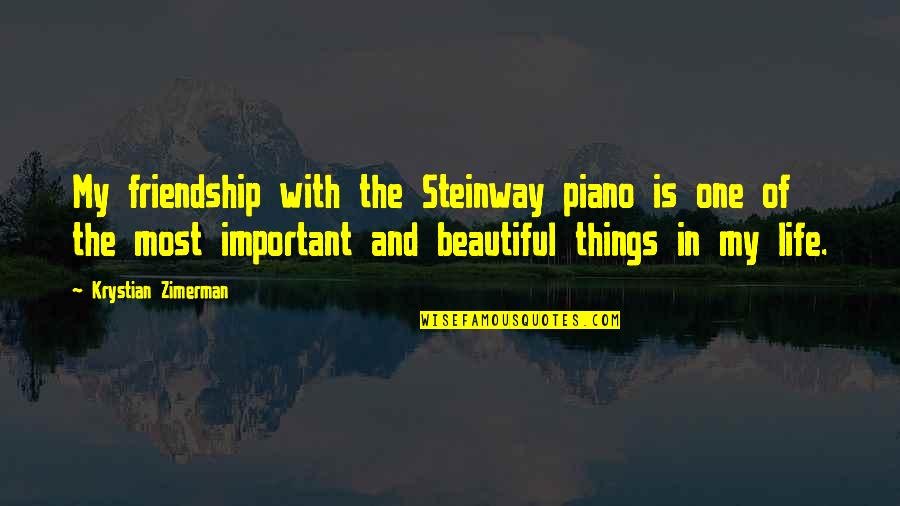 My friendship with the Steinway piano is one of the most important and beautiful things in my life.
—
Krystian Zimerman
Keep searchin' for your mystery note on the universal piano of life.
—
Rahsaan Roland Kirk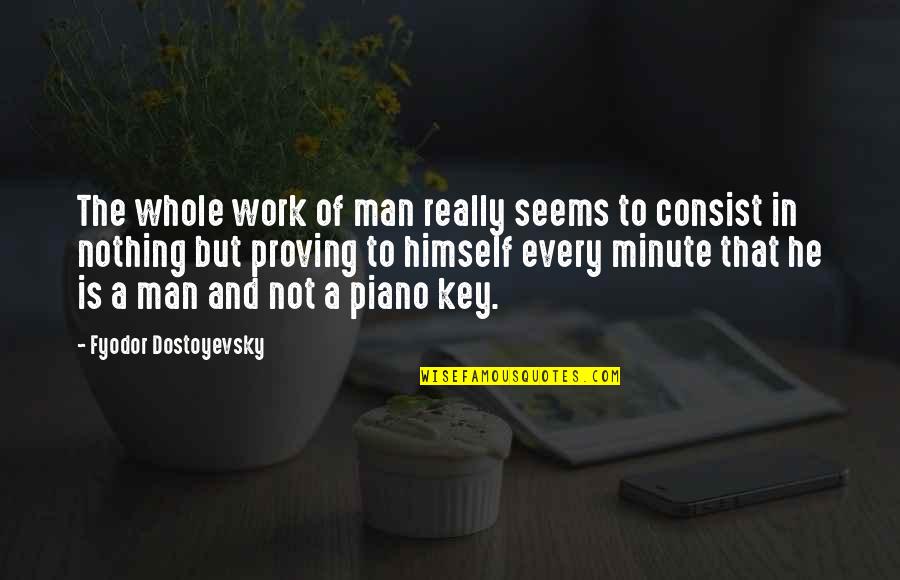 The whole work of man really seems to consist in nothing but proving to himself every minute that he is a man and not a piano key.
—
Fyodor Dostoyevsky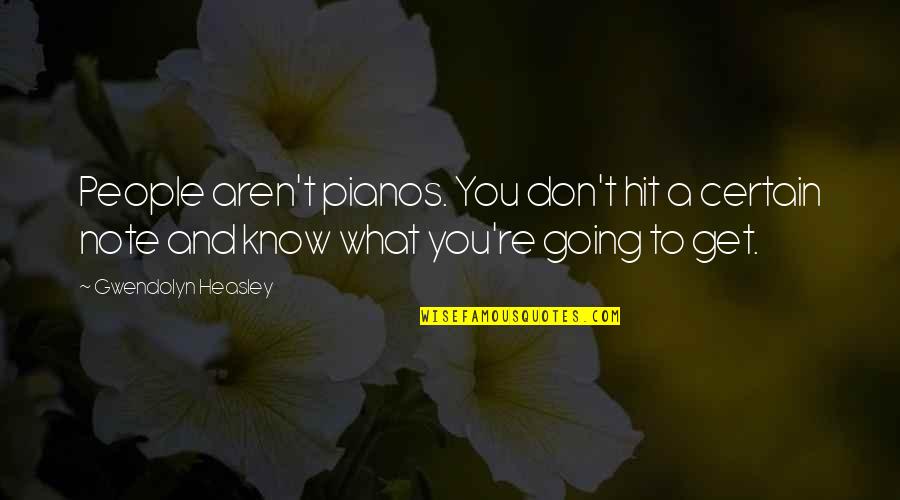 People aren't pianos. You don't hit a certain note and know what you're going to get.
—
Gwendolyn Heasley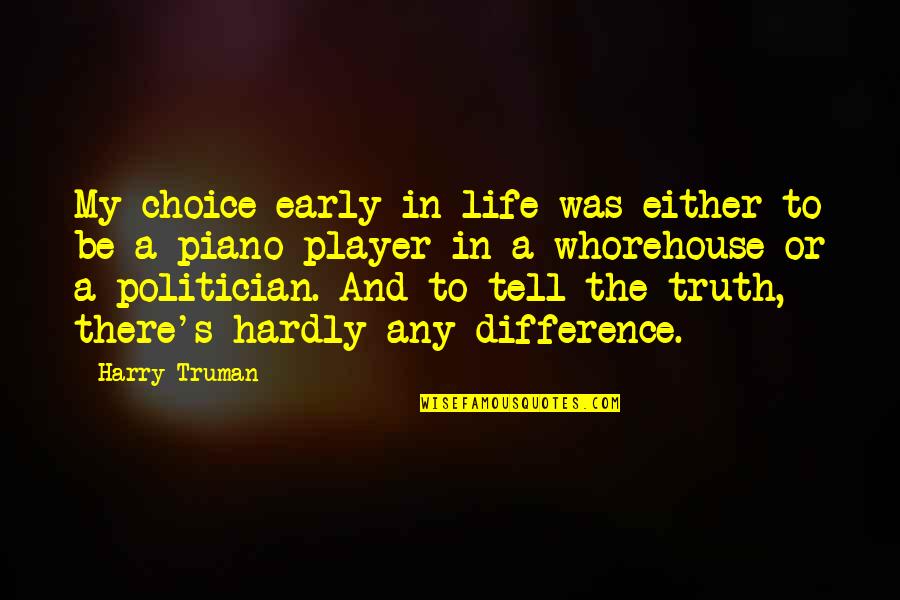 My choice early in life was either to be a piano player in a whorehouse or a politician. And to tell the truth, there's hardly any difference.
—
Harry Truman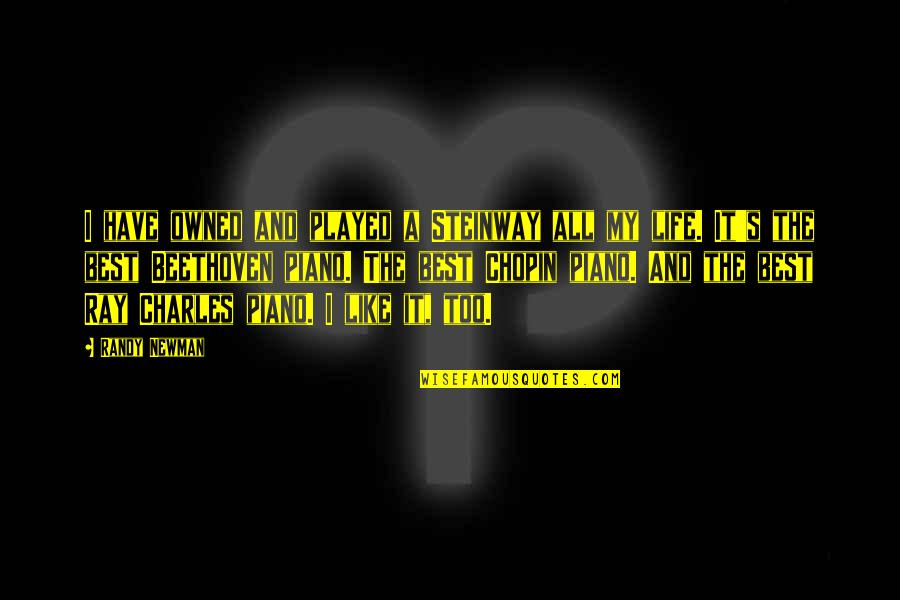 I have owned and played a Steinway all my life. It's the best Beethoven piano. The best Chopin piano. And the best Ray Charles piano. I like it, too.
—
Randy Newman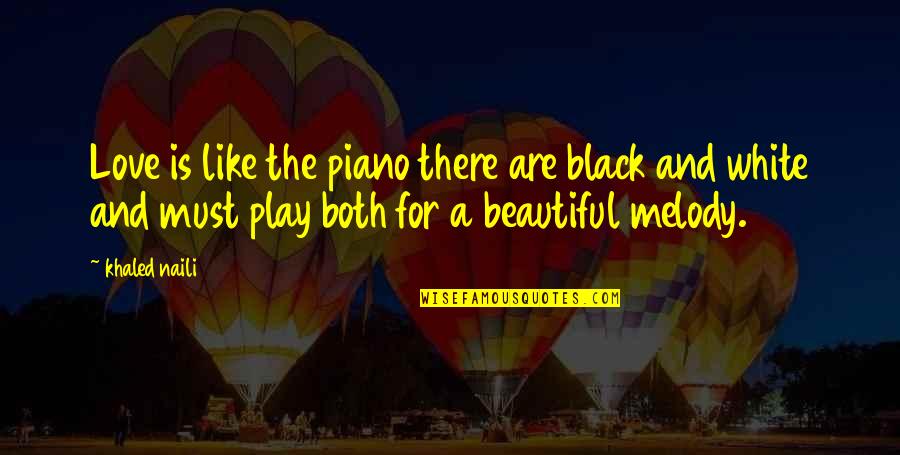 Love is like the piano there are black and white and must play both for a beautiful melody. —
Khaled Naili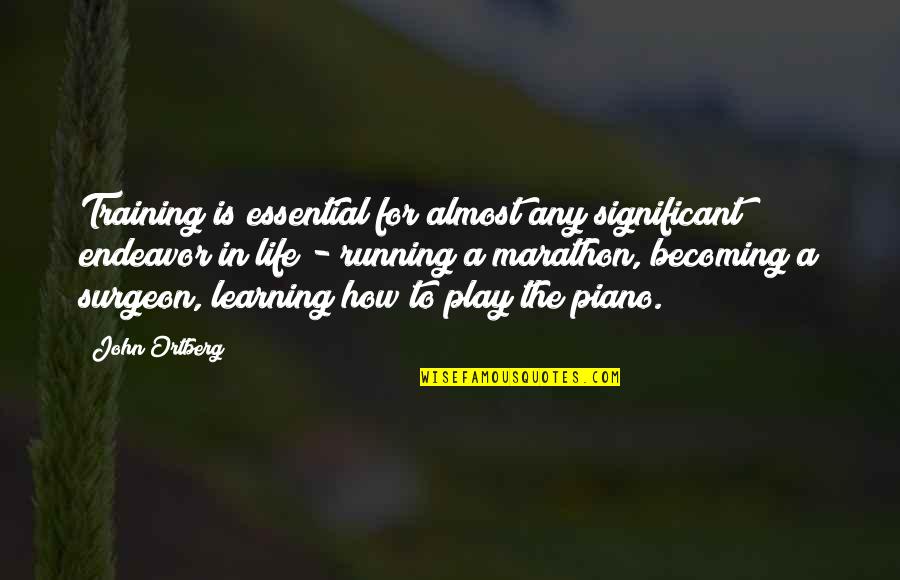 Training is essential for almost any significant endeavor in life - running a marathon, becoming a surgeon, learning how to play the piano. —
John Ortberg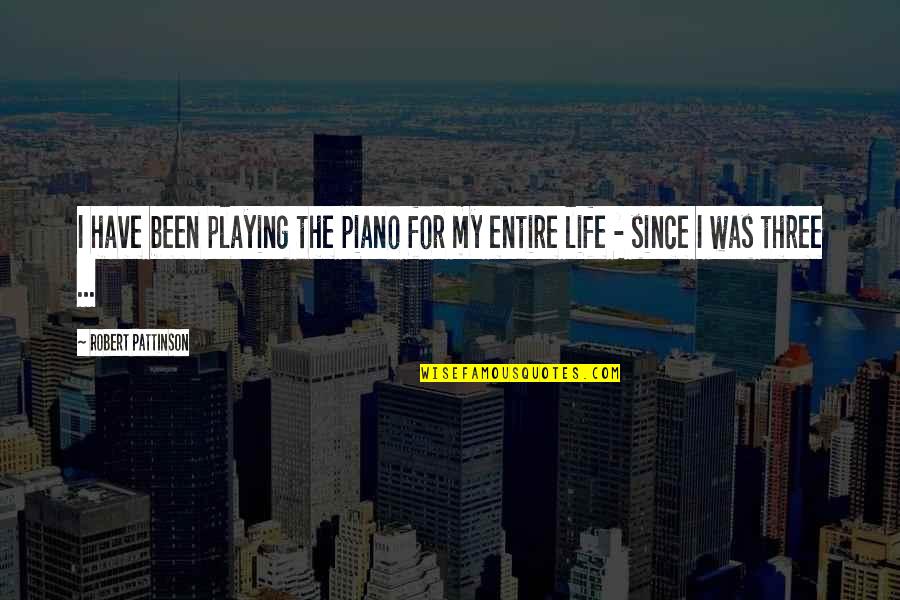 I have been playing the piano for my entire life - since I was three ... —
Robert Pattinson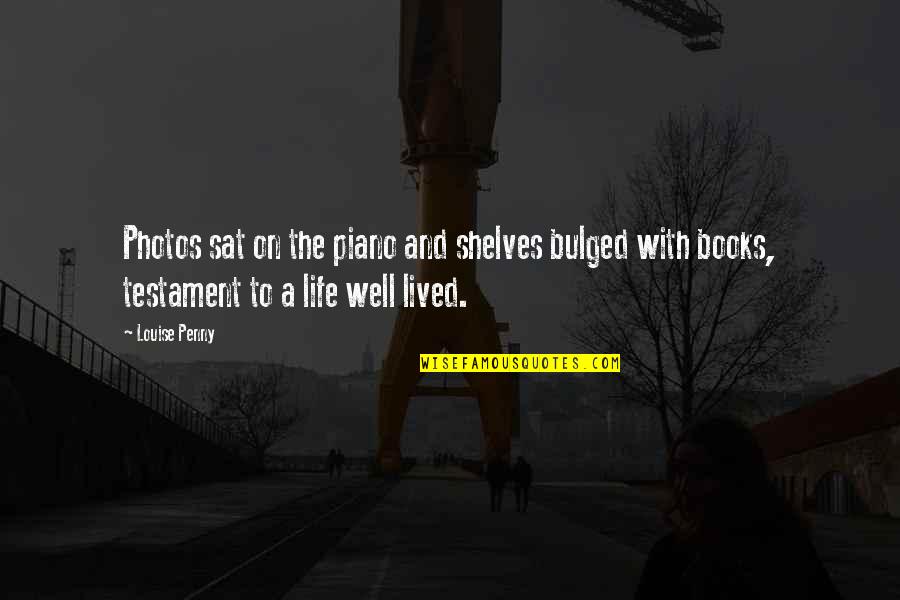 Photos sat on the piano and shelves bulged with books, testament to a life well lived. —
Louise Penny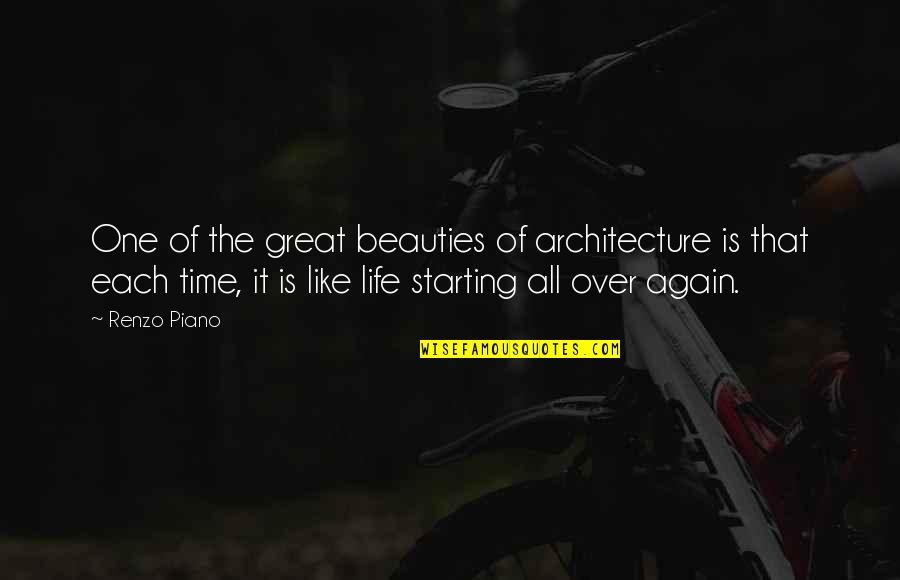 One of the great beauties of architecture is that each time, it is like life starting all over again. —
Renzo Piano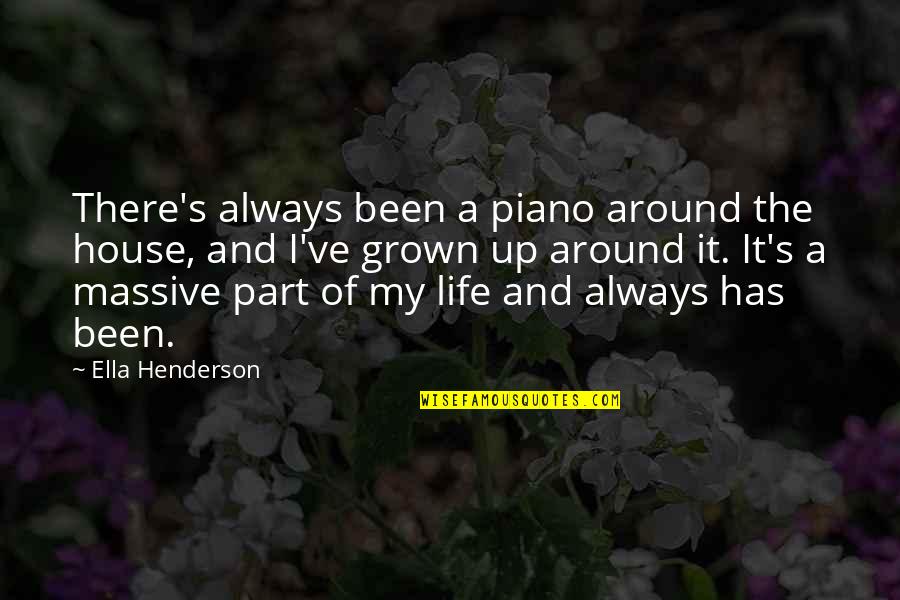 There's always been a piano around the house, and I've grown up around it. It's a massive part of my life and always has been. —
Ella Henderson
I want a life that makes music - not just practices the piano. —
Ann Voskamp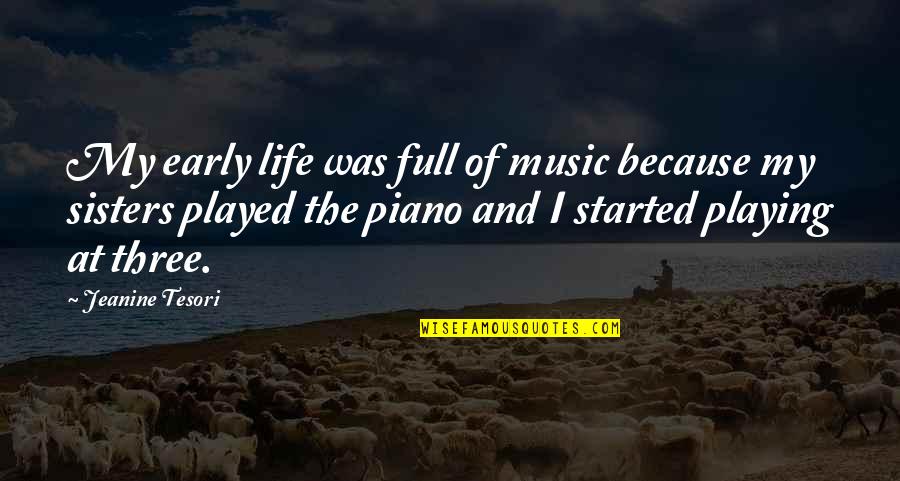 My early life was full of music because my sisters played the piano and I started playing at three. —
Jeanine Tesori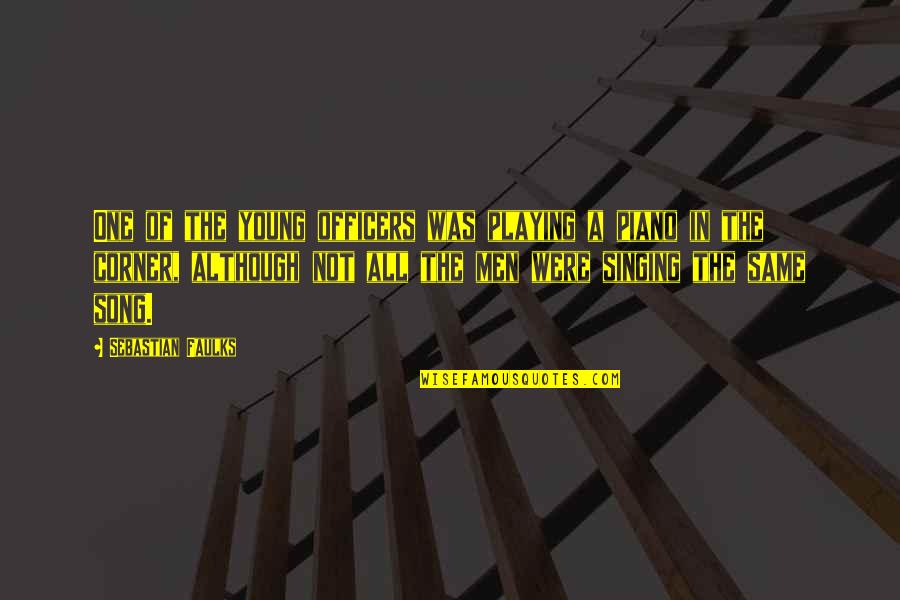 One of the young officers was playing a piano in the corner, although not all the men were singing the same song. —
Sebastian Faulks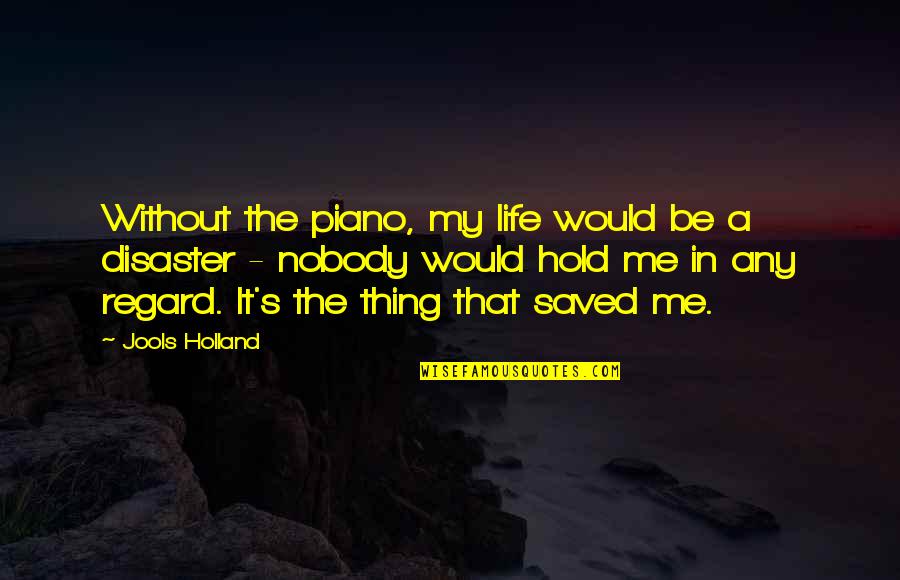 Without the piano, my life would be a disaster - nobody would hold me in any regard. It's the thing that saved me. —
Jools Holland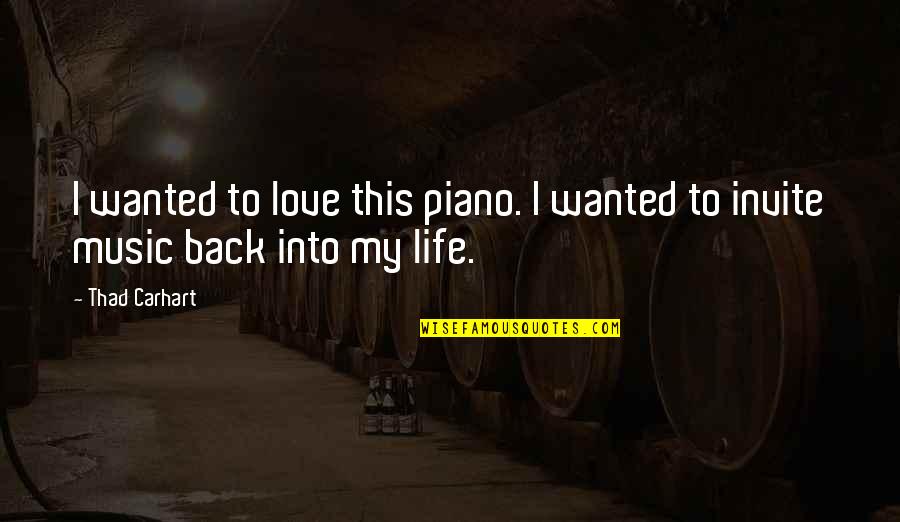 I wanted to love this piano. I wanted to invite music back into my life. —
Thad Carhart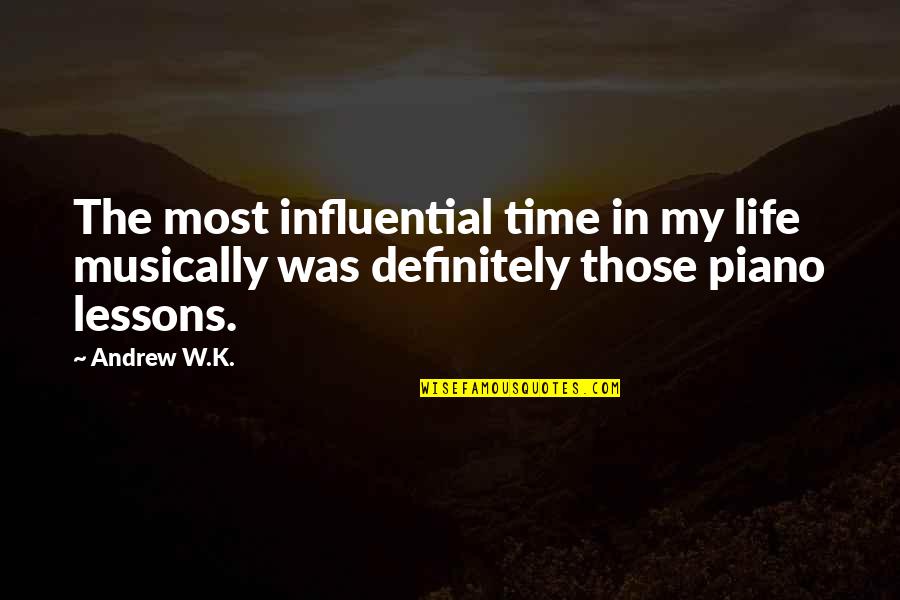 The most influential time in my life musically was definitely those piano lessons. —
Andrew W.K.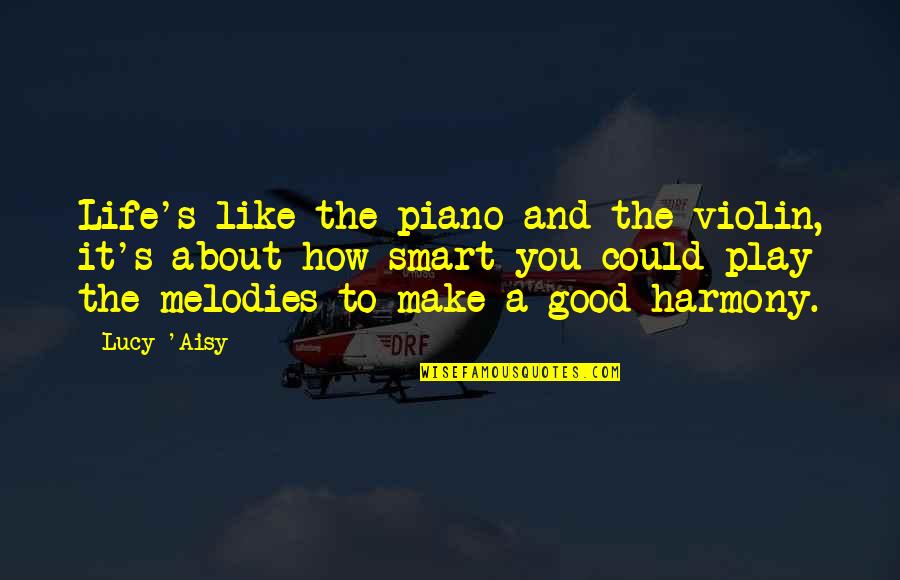 Life's like the piano and the violin, it's about how smart you could play the melodies to make a good harmony. —
Lucy 'Aisy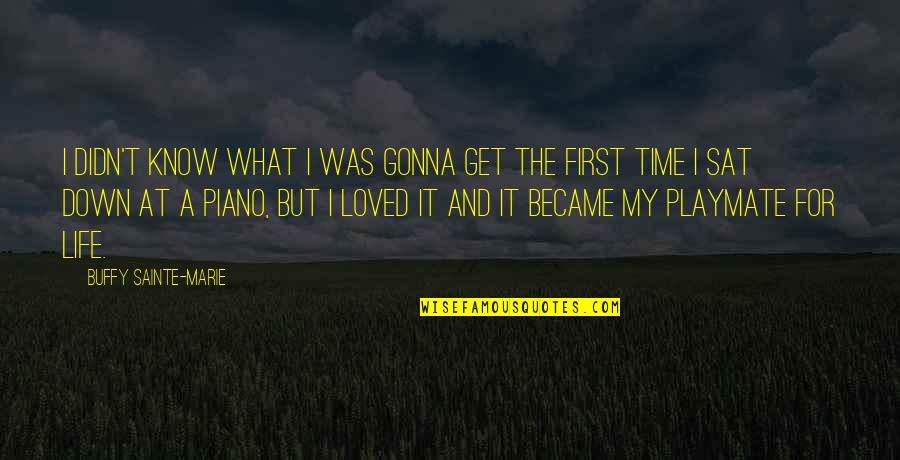 I didn't know what I was gonna get the first time I sat down at a piano, but I loved it and it became my playmate for life. —
Buffy Sainte-Marie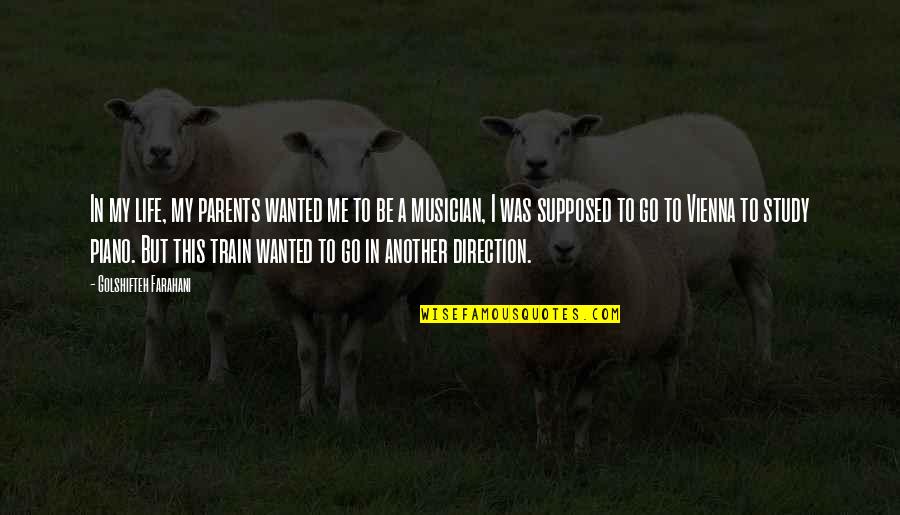 In my life, my parents wanted me to be a musician, I was supposed to go to Vienna to study piano. But this train wanted to go in another direction. —
Golshifteh Farahani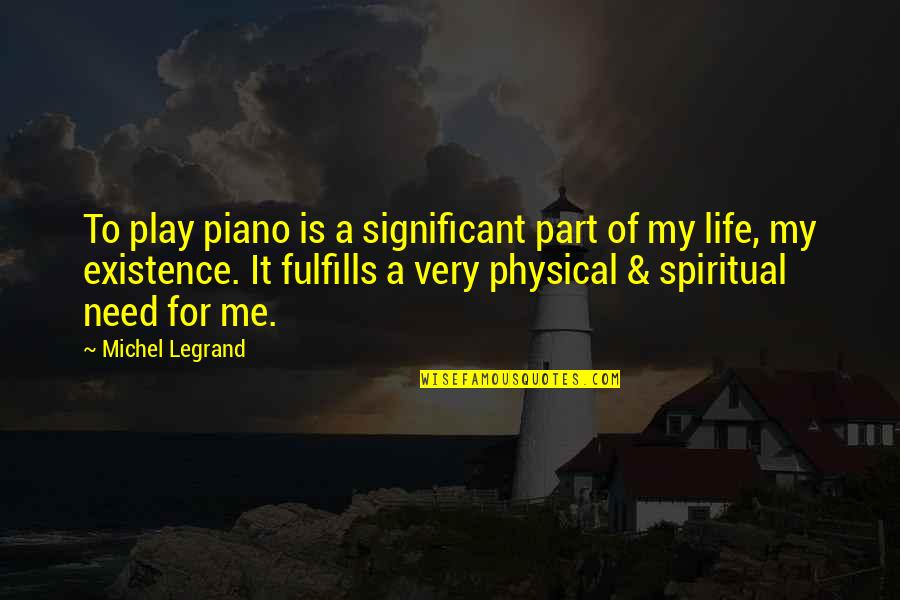 To play piano is a significant part of my life, my existence. It fulfills a very physical & spiritual need for me. —
Michel Legrand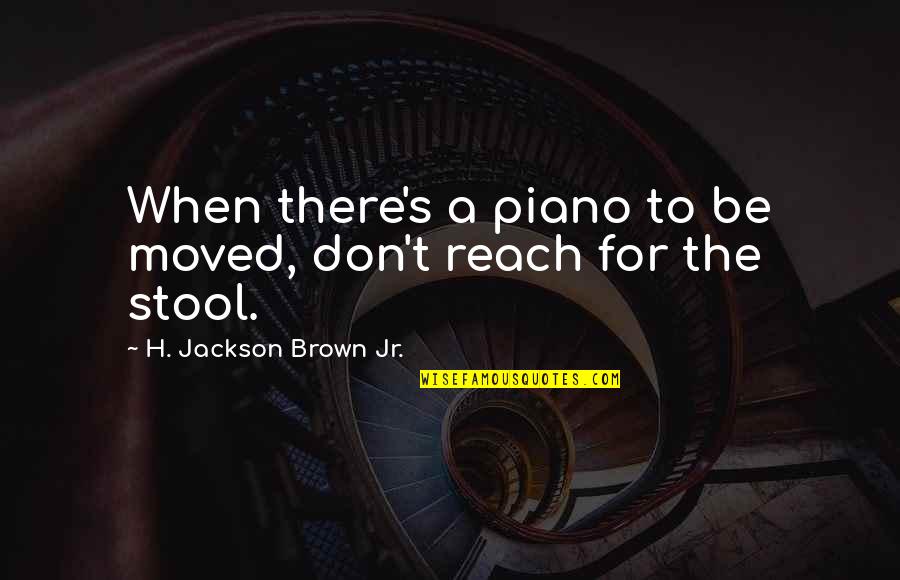 When there's a piano to be moved, don't reach for the stool. —
H. Jackson Brown Jr.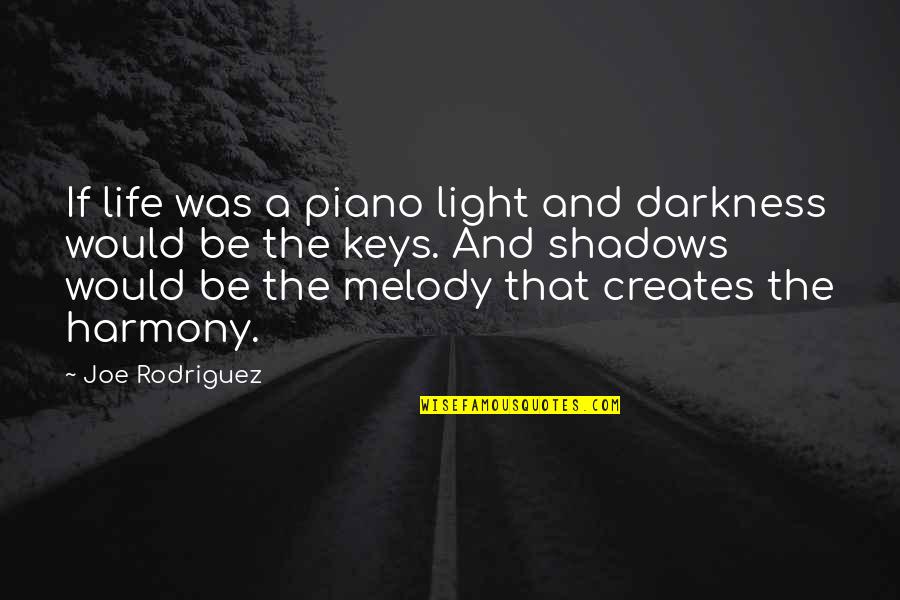 If life was a piano light and darkness would be the keys. And shadows would be the melody that creates the harmony. —
Joe Rodriguez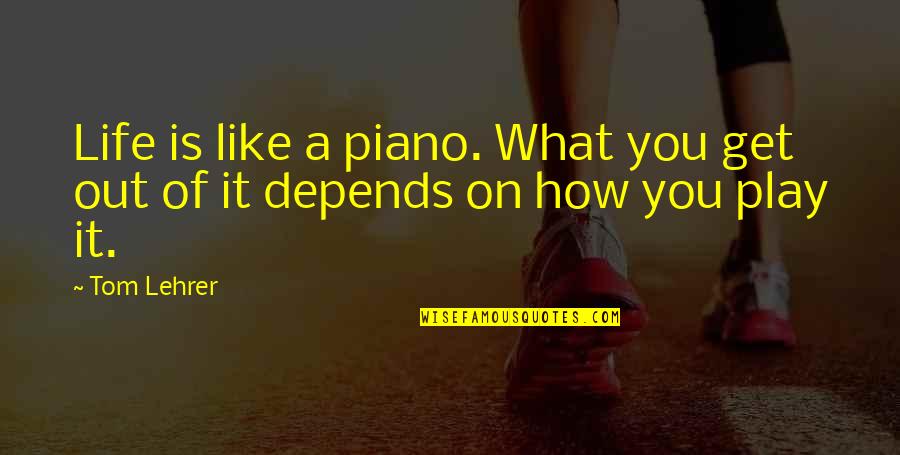 Life is like a piano. What you get out of it depends on how you play it. —
Tom Lehrer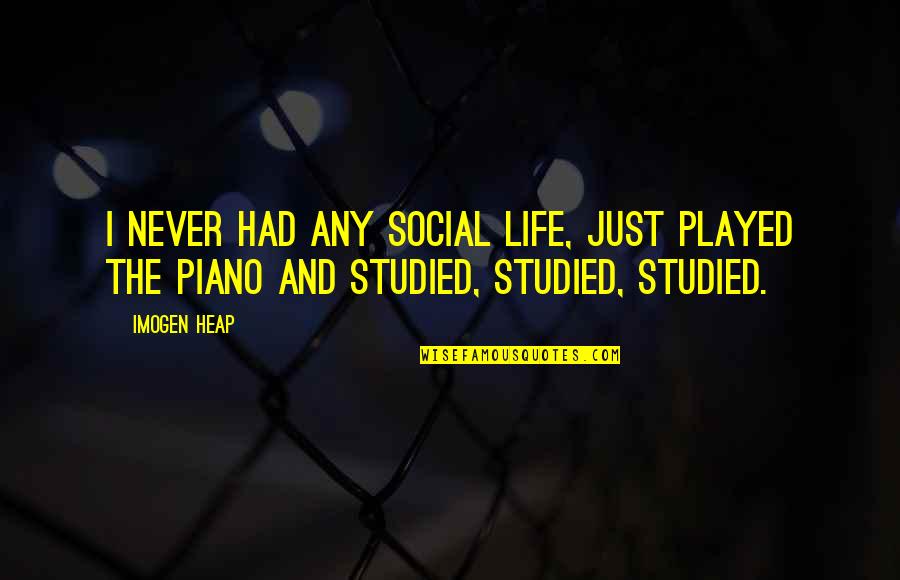 I never had any social life, just played the piano and studied, studied, studied. —
Imogen Heap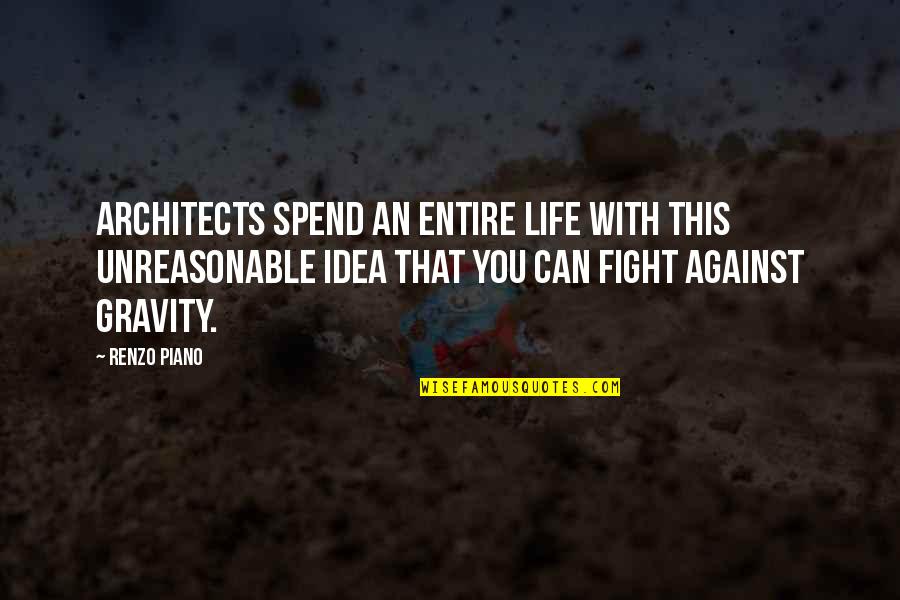 Architects spend an entire life with this unreasonable idea that you can fight against gravity. —
Renzo Piano