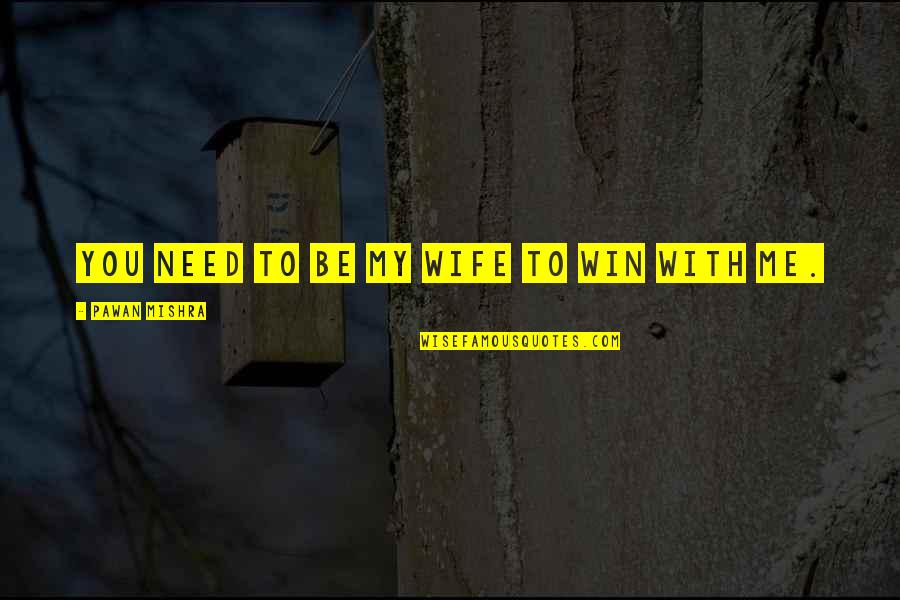 You need to be my wife to win with me.
—
Pawan Mishra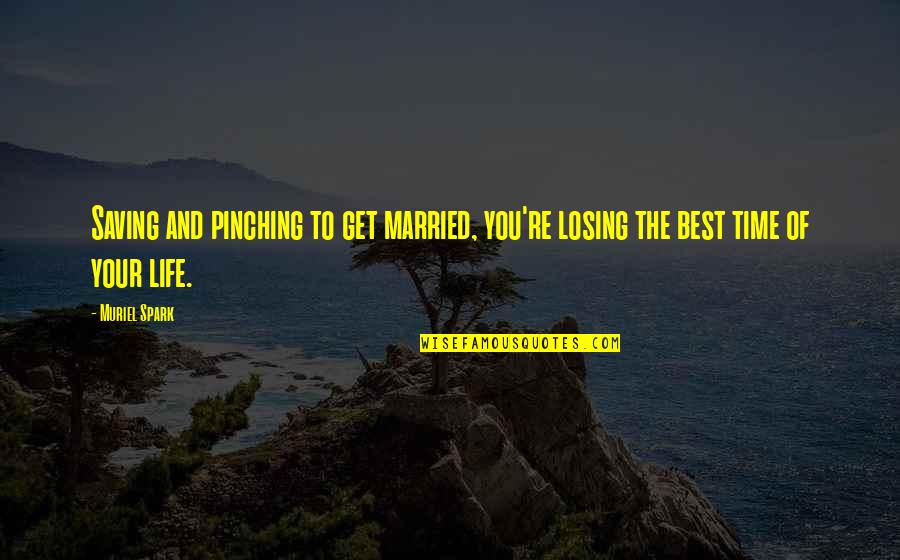 Saving and pinching to get married, you're losing the best time of your life.
—
Muriel Spark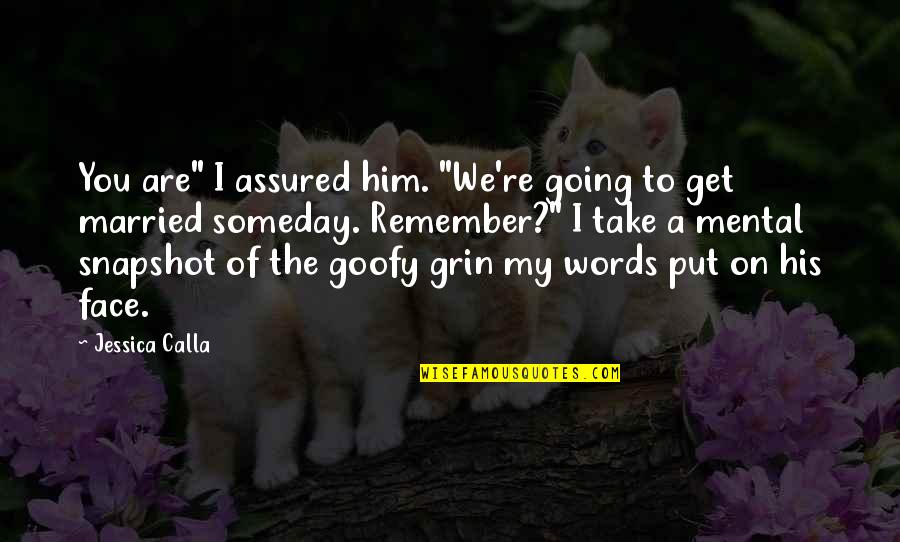 You are" I assured him. "We're going to get married someday. Remember?" I take a mental snapshot of the goofy grin my words put on his face.
—
Jessica Calla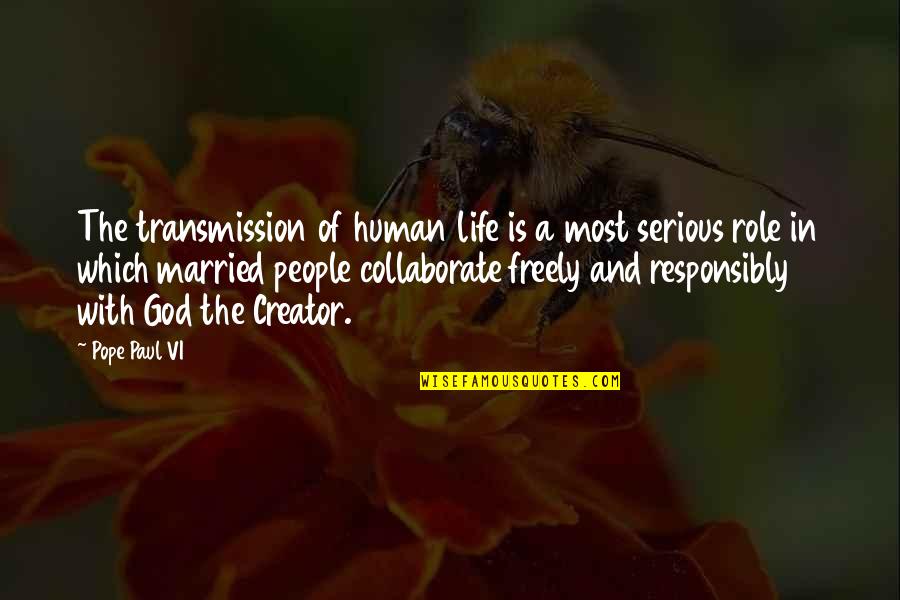 The transmission of human life is a most serious role in which married people collaborate freely and responsibly with God the Creator.
—
Pope Paul VI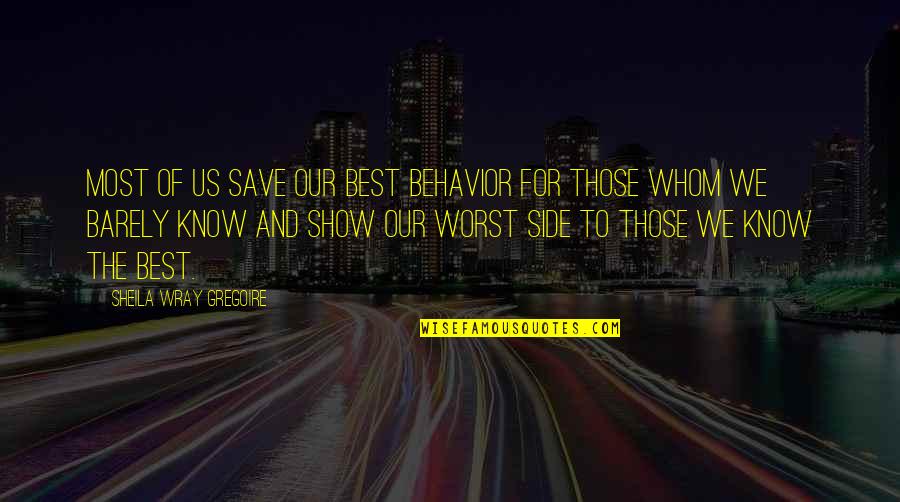 Most of us save our best behavior for those whom we barely know and show our worst side to those we know the best.
—
Sheila Wray Gregoire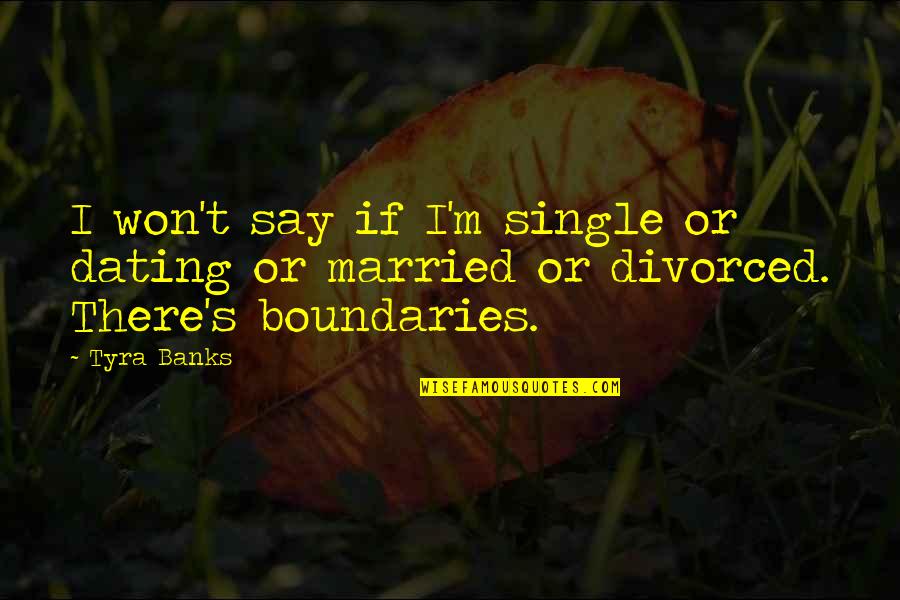 I won't say if I'm single or dating or married or divorced. There's boundaries.
—
Tyra Banks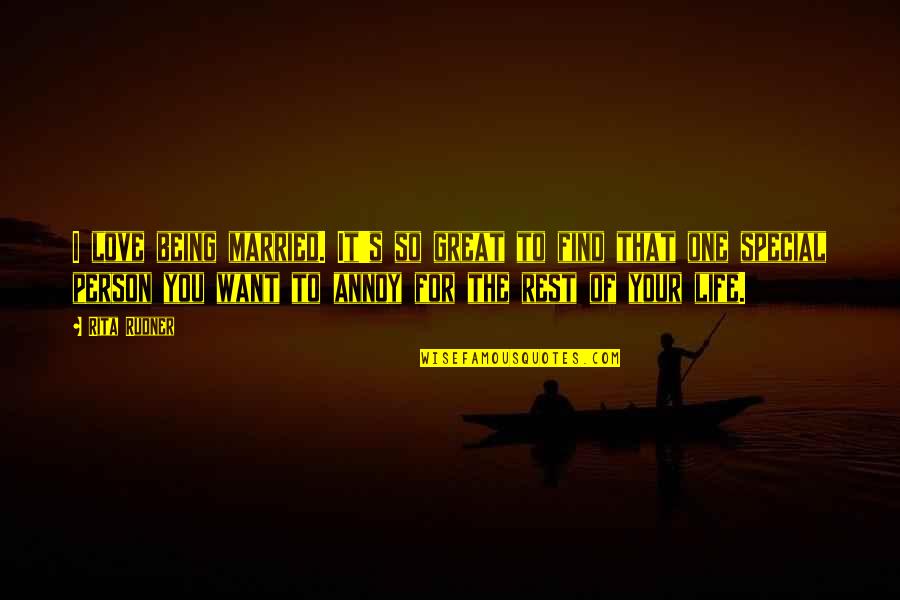 I love being married. It's so great to find that one special person you want to annoy for the rest of your life.
—
Rita Rudner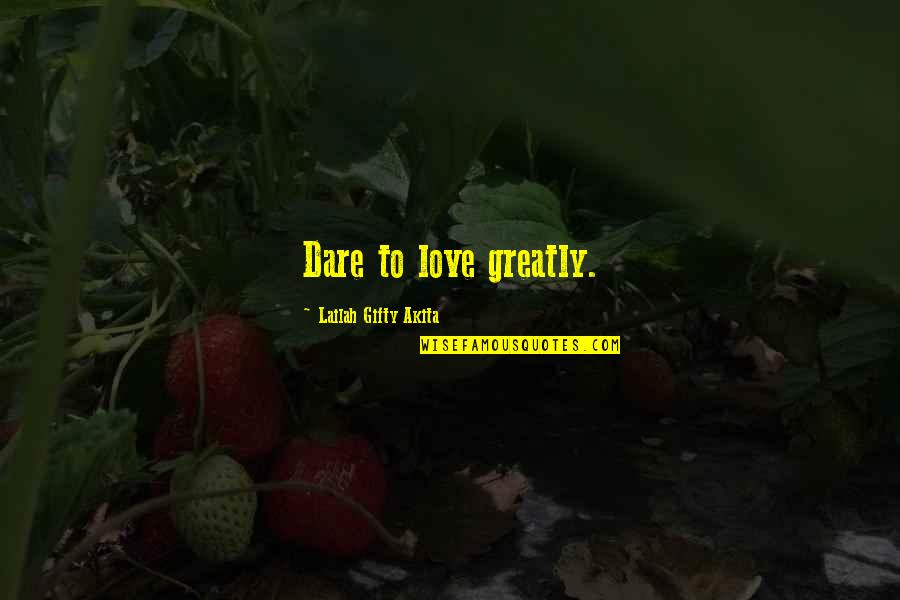 Dare to love greatly.
—
Lailah Gifty Akita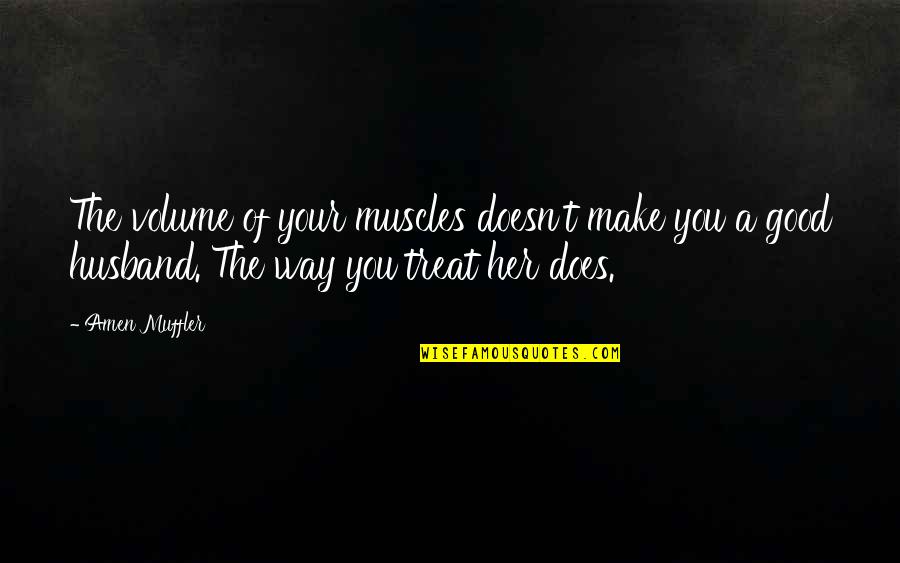 The volume of your muscles doesn't make you a good husband. The way you treat her does.
—
Amen Muffler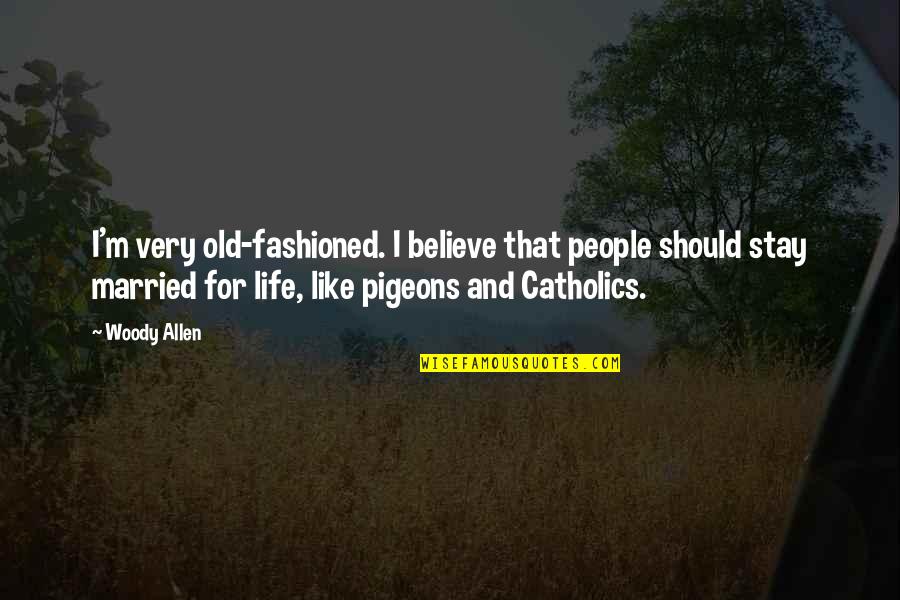 I'm very old-fashioned. I believe that people should stay married for life, like pigeons and Catholics.
—
Woody Allen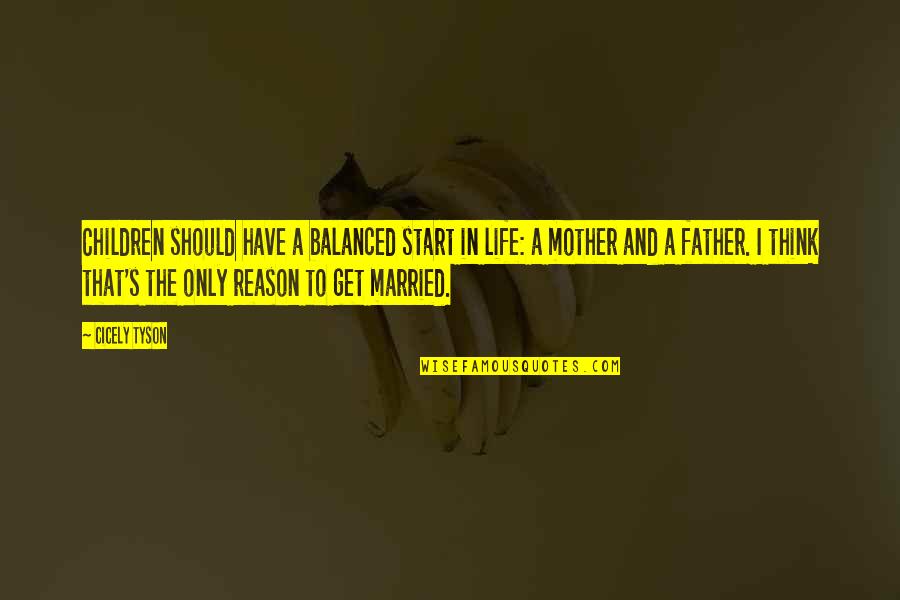 Children should have a balanced start in life: a mother and a father. I think that's the only reason to get married.
—
Cicely Tyson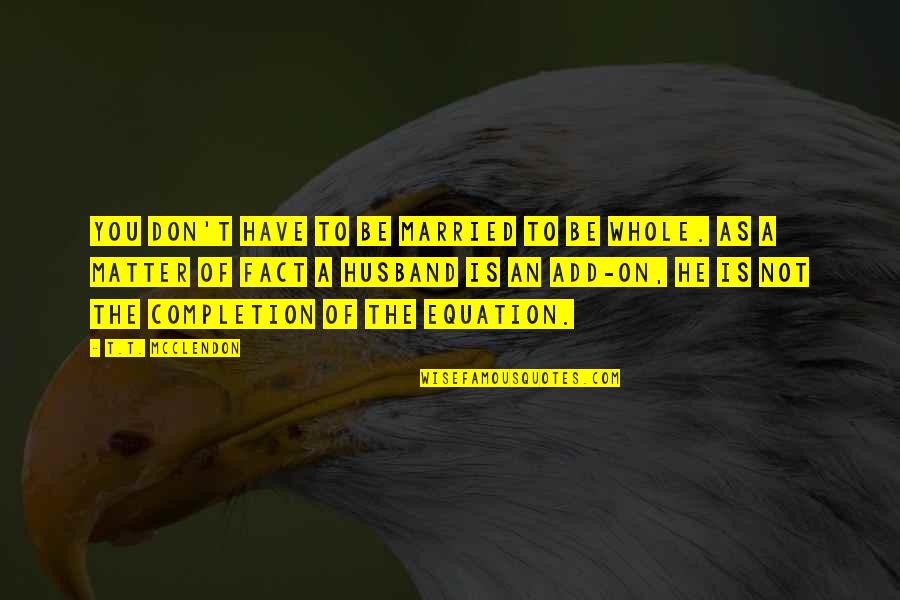 You don't have to be married to be whole. As a matter of fact a husband is an add-on, he is not the completion of the equation. —
T.T. McClendon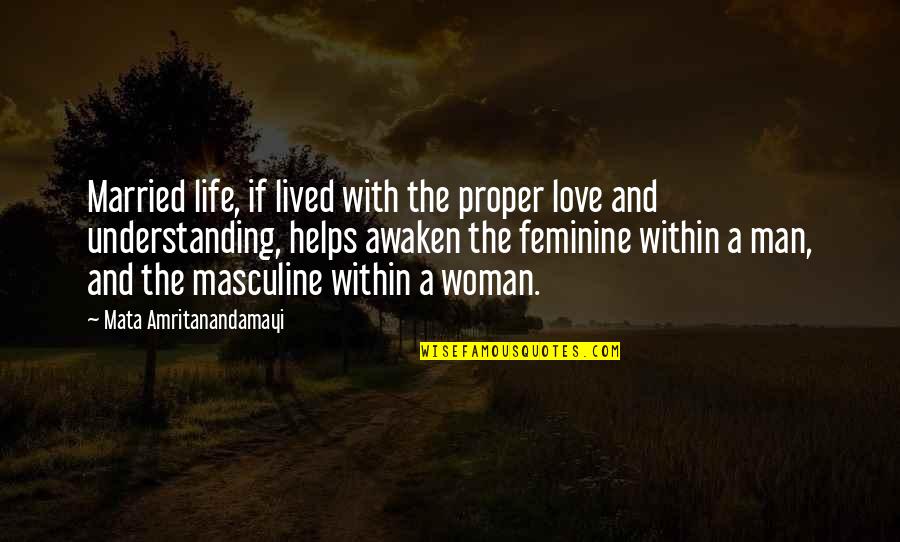 Married life, if lived with the proper love and understanding, helps awaken the feminine within a man, and the masculine within a woman. —
Mata Amritanandamayi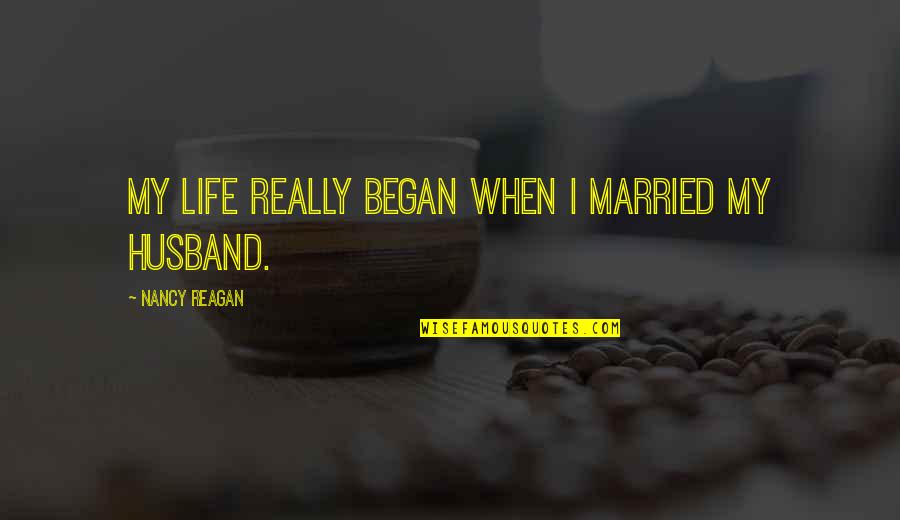 My life really began when I married my husband. —
Nancy Reagan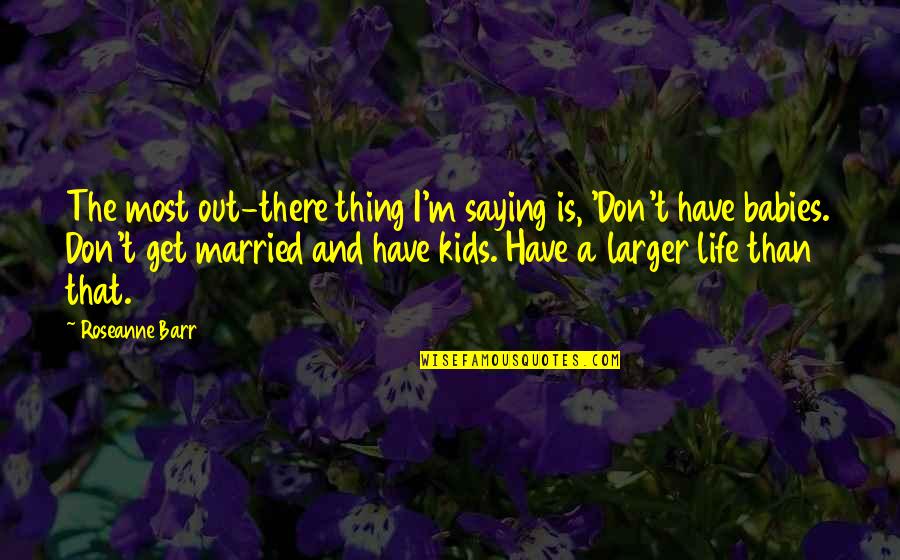 The most out-there thing I'm saying is, 'Don't have babies. Don't get married and have kids. Have a larger life than that. —
Roseanne Barr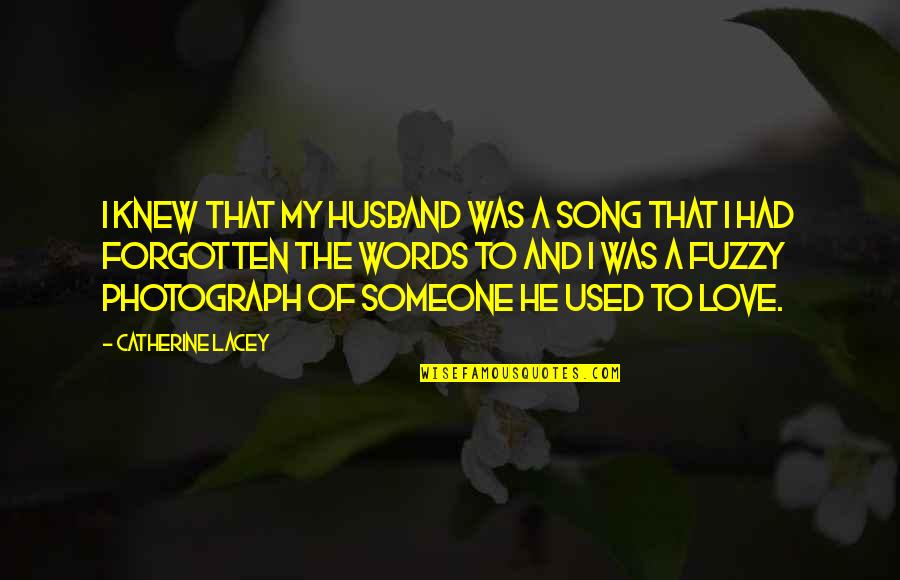 I knew that my husband was a song that I had forgotten the words to and I was a fuzzy photograph of someone he used to love. —
Catherine Lacey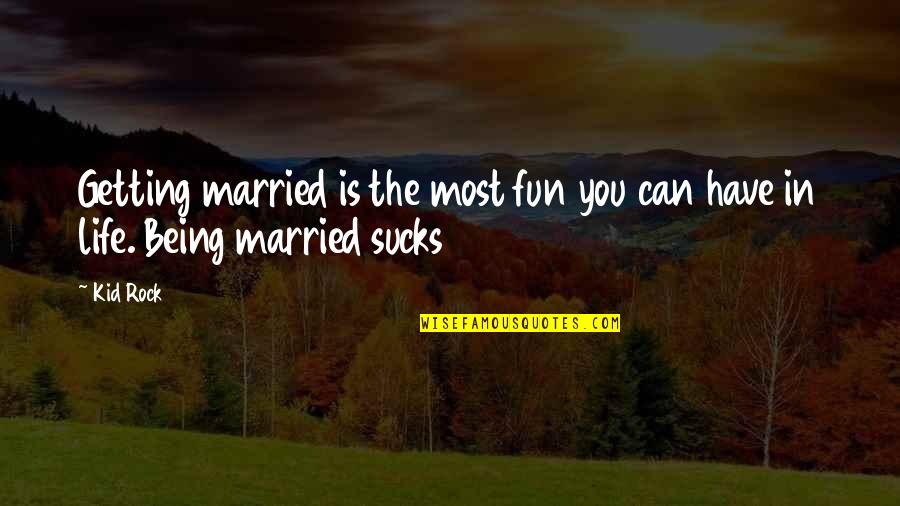 Getting married is the most fun you can have in life. Being married sucks —
Kid Rock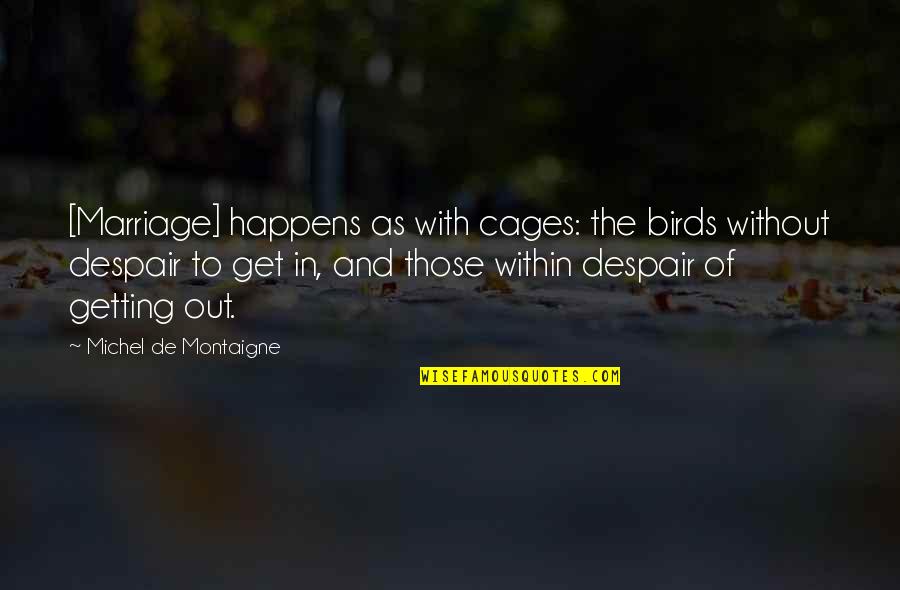 [Marriage] happens as with cages: the birds without despair to get in, and those within despair of getting out. —
Michel De Montaigne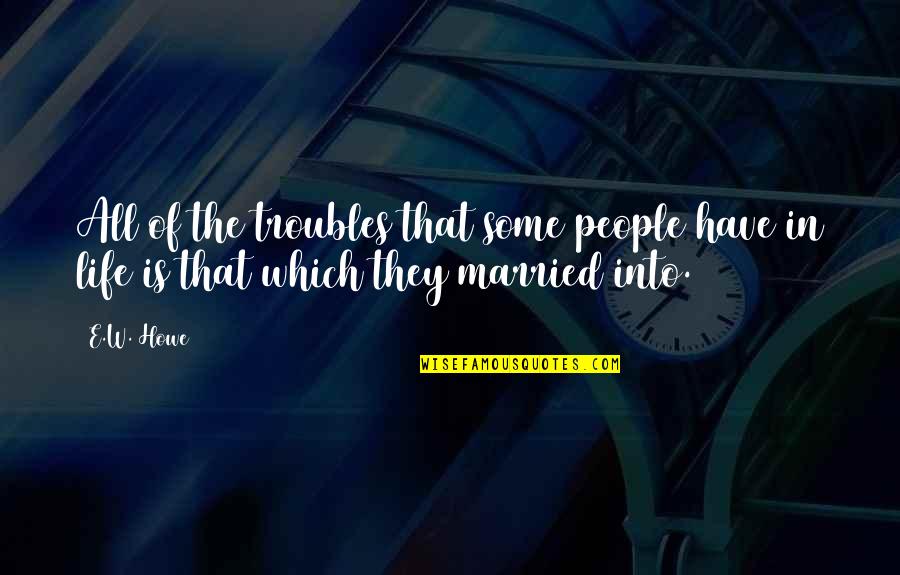 All of the troubles that some people have in life is that which they married into. —
E.W. Howe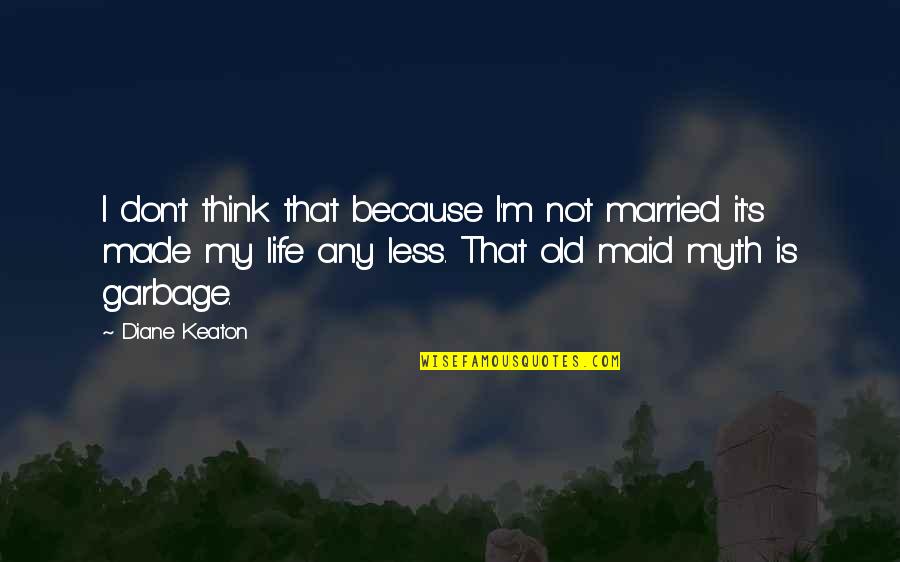 I don't think that because I'm not married it's made my life any less. That old maid myth is garbage. —
Diane Keaton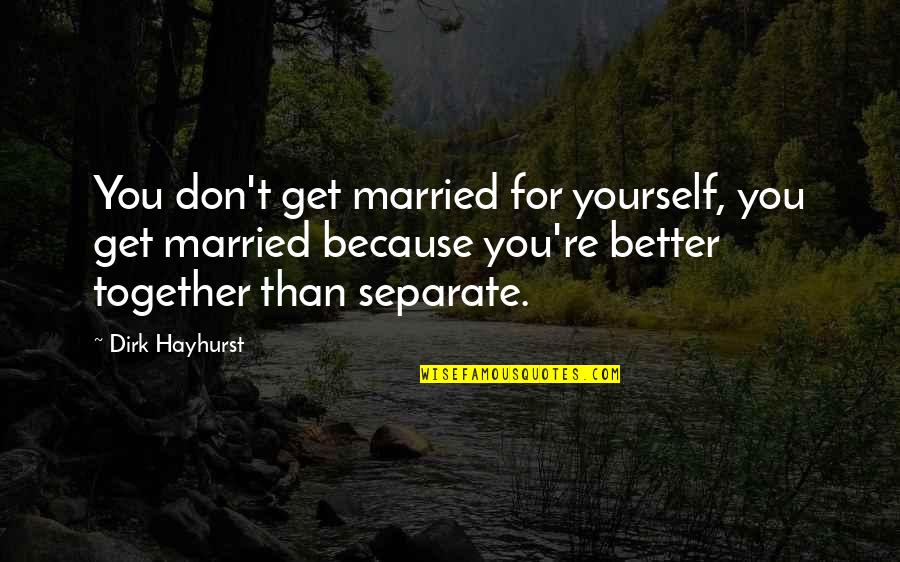 You don't get married for yourself, you get married because you're better together than separate. —
Dirk Hayhurst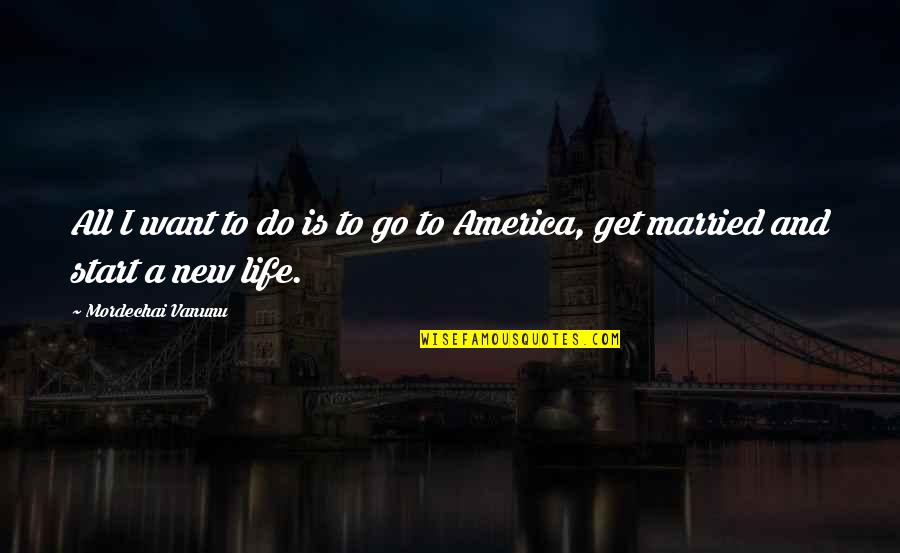 All I want to do is to go to America, get married and start a new life. —
Mordechai Vanunu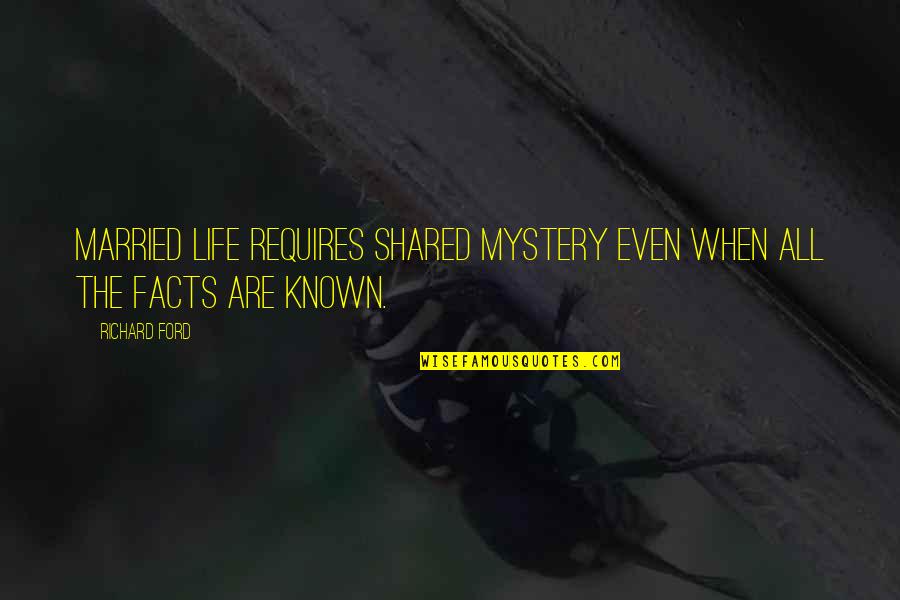 Married life requires shared mystery even when all the facts are known. —
Richard Ford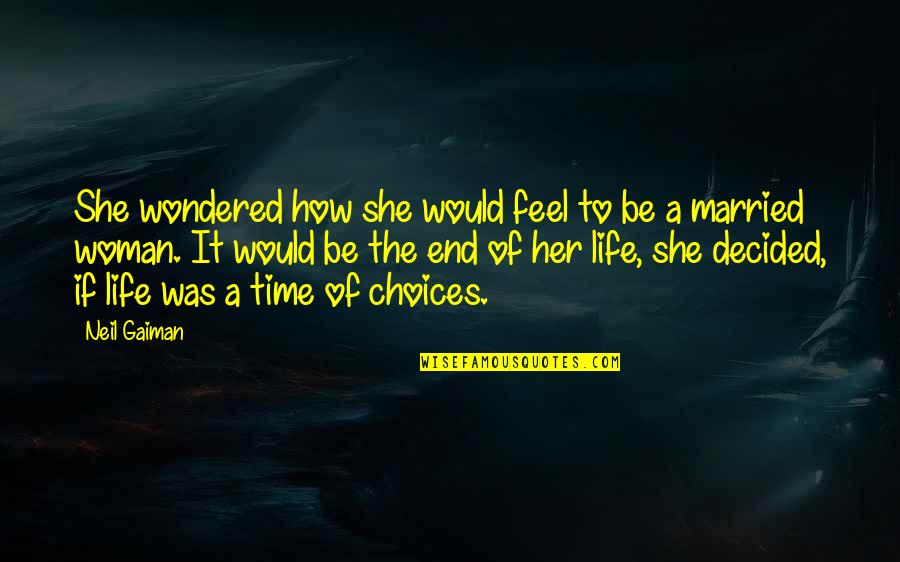 She wondered how she would feel to be a married woman. It would be the end of her life, she decided, if life was a time of choices. —
Neil Gaiman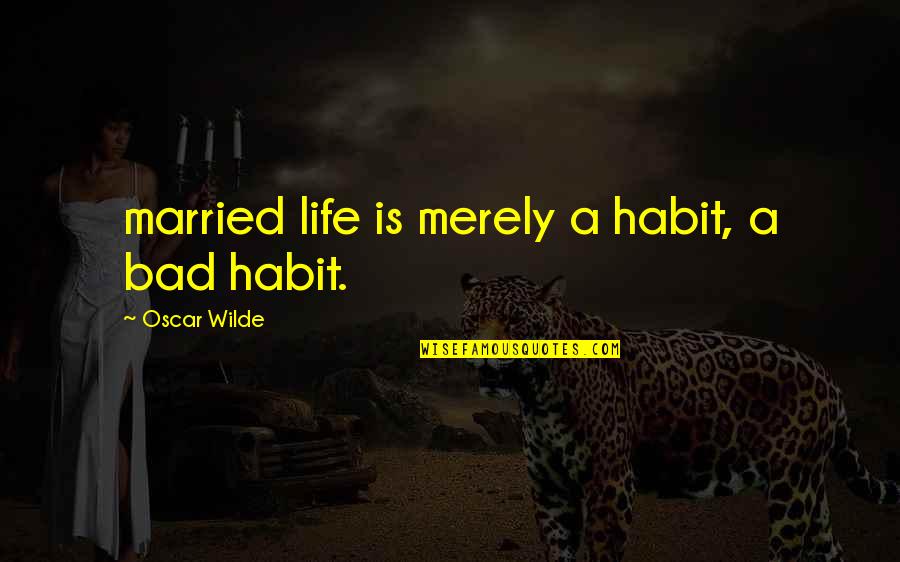 married life is merely a habit, a bad habit. —
Oscar Wilde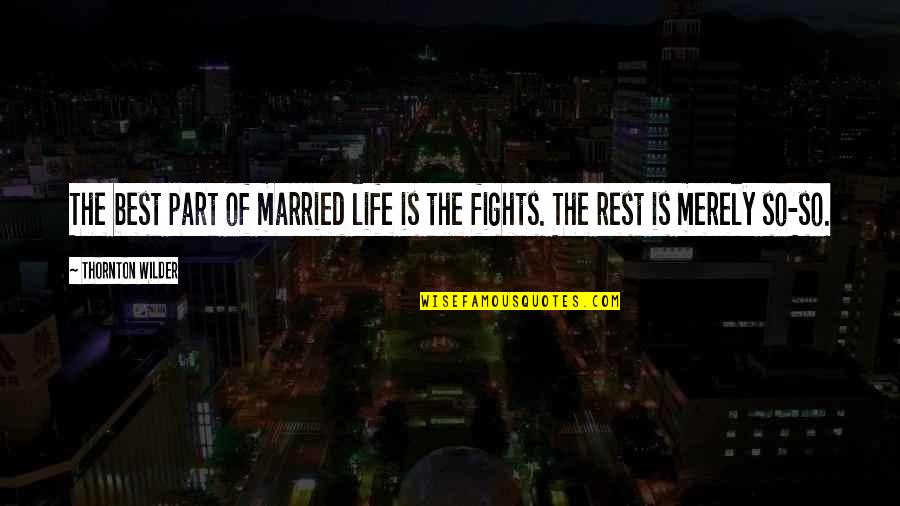 The best part of married life is the fights. The rest is merely so-so. —
Thornton Wilder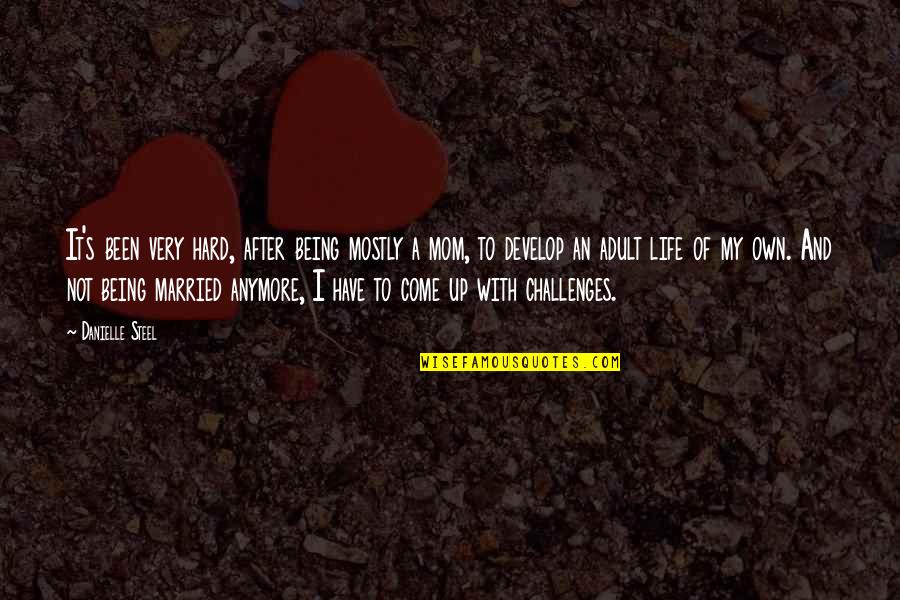 It's been very hard, after being mostly a mom, to develop an adult life of my own. And not being married anymore, I have to come up with challenges. —
Danielle Steel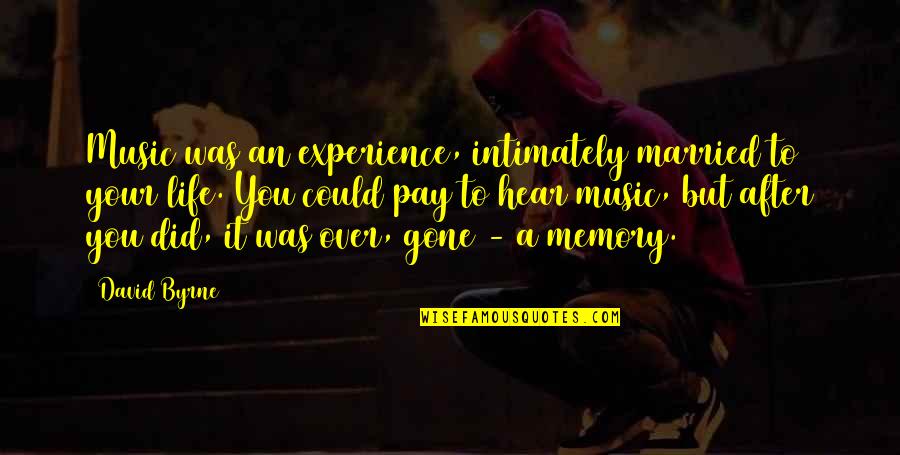 Music was an experience, intimately married to your life. You could pay to hear music, but after you did, it was over, gone - a memory. —
David Byrne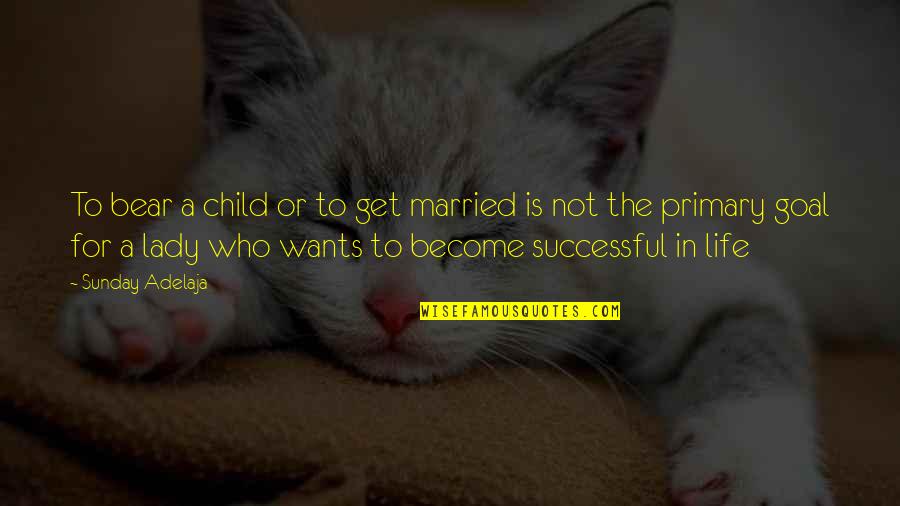 To bear a child or to get married is not the primary goal for a lady who wants to become successful in life —
Sunday Adelaja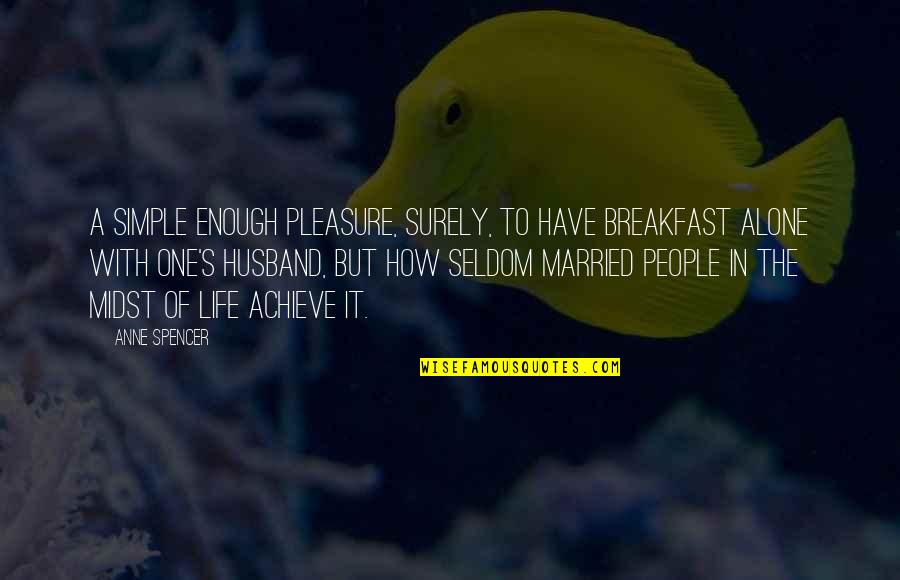 A simple enough pleasure, surely, to have breakfast alone with one's husband, but how seldom married people in the midst of life achieve it. —
Anne Spencer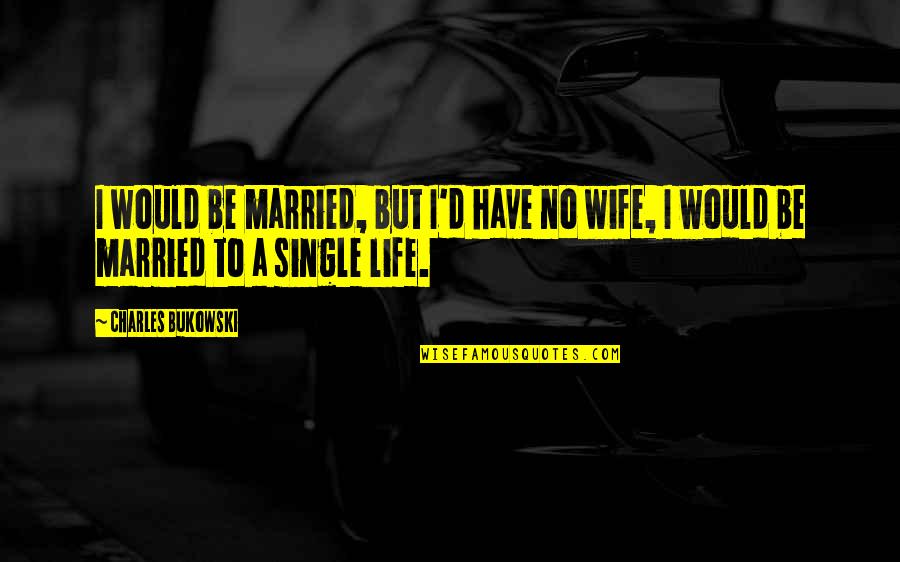 I would be married, but I'd have no wife, I would be married to a single life. —
Charles Bukowski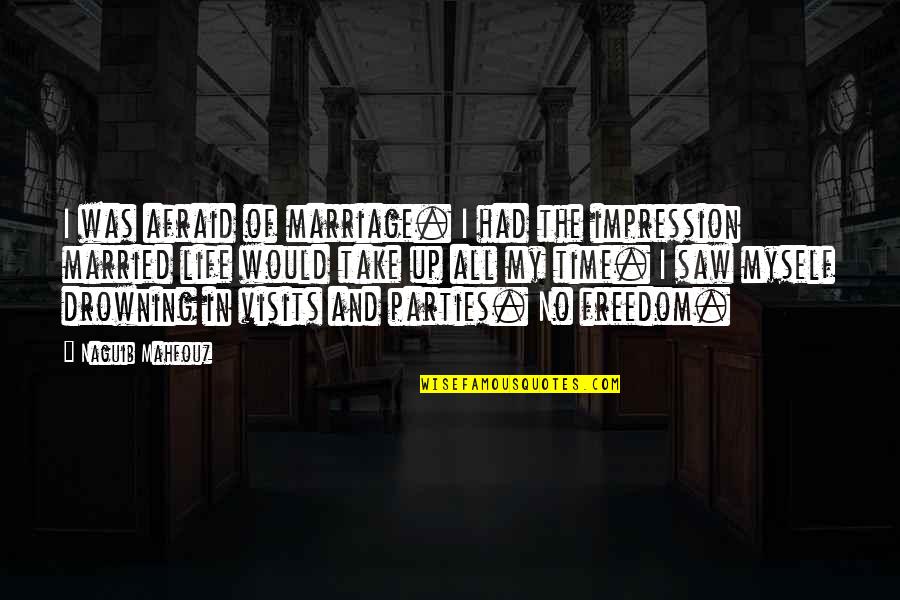 I was afraid of marriage. I had the impression married life would take up all my time. I saw myself drowning in visits and parties. No freedom. —
Naguib Mahfouz