On Deck Quotes
Collection of top 36 famous quotes about On Deck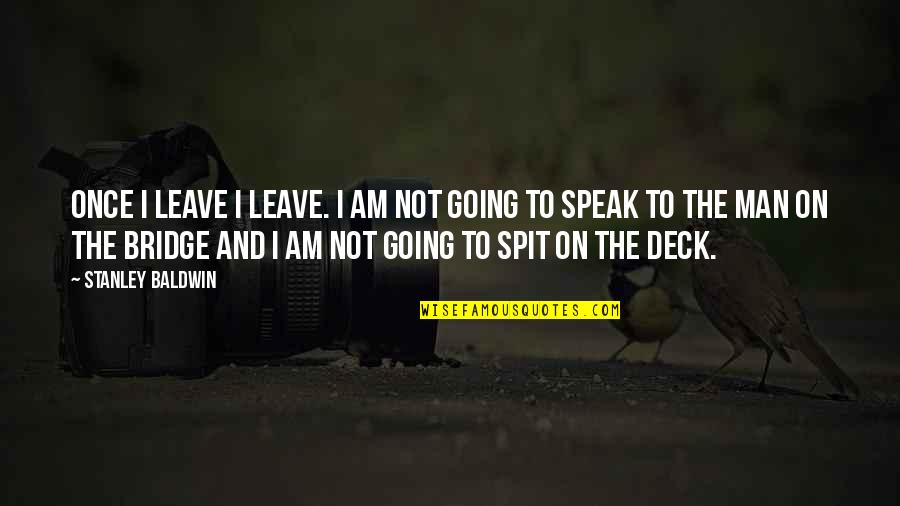 Once I leave I leave. I am not going to speak to the man on the bridge and I am not going to spit on the deck.
—
Stanley Baldwin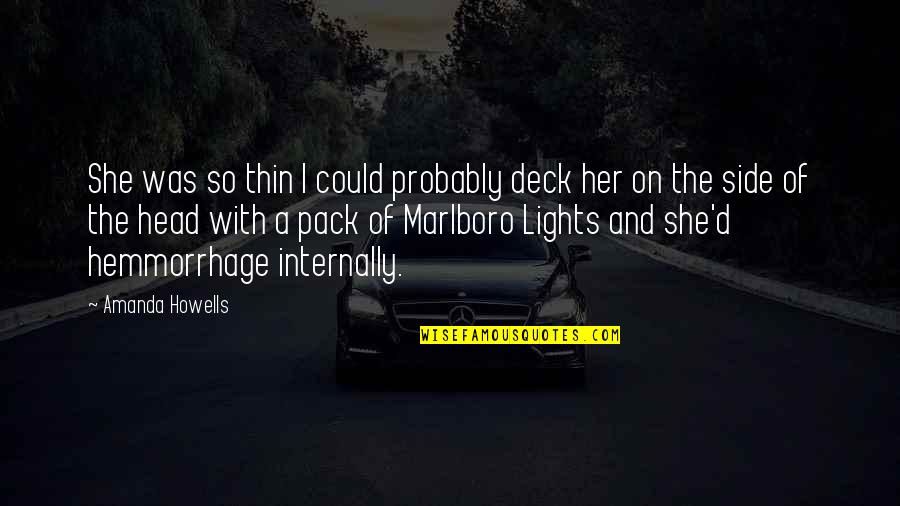 She was so thin I could probably deck her on the side of the head with a pack of Marlboro Lights and she'd hemmorrhage internally.
—
Amanda Howells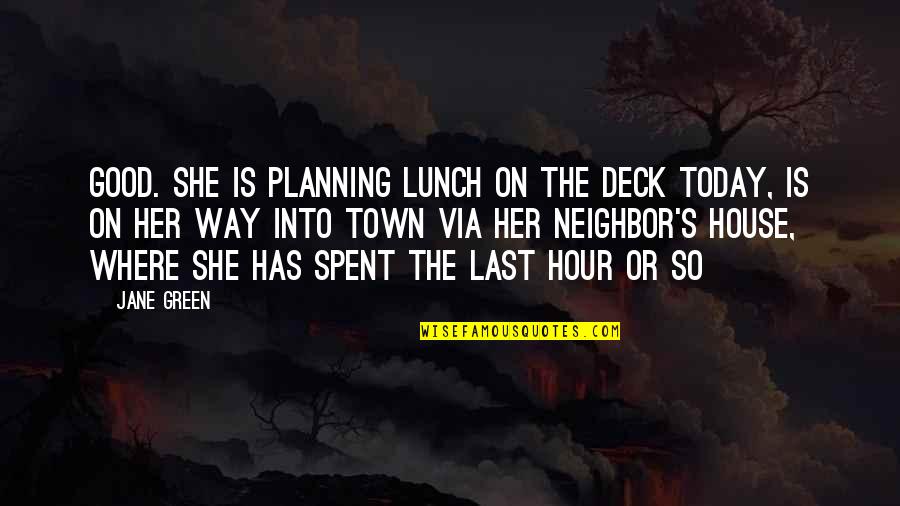 Good. She is planning lunch on the deck today, is on her way into town via her neighbor's house, where she has spent the last hour or so
—
Jane Green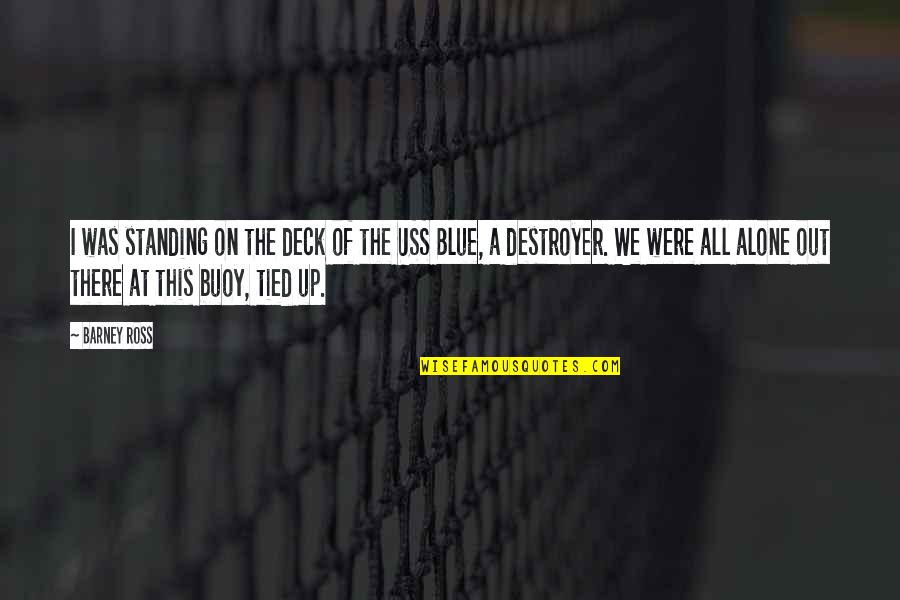 I was standing on the deck of the USS Blue, a destroyer. We were all alone out there at this buoy, tied up.
—
Barney Ross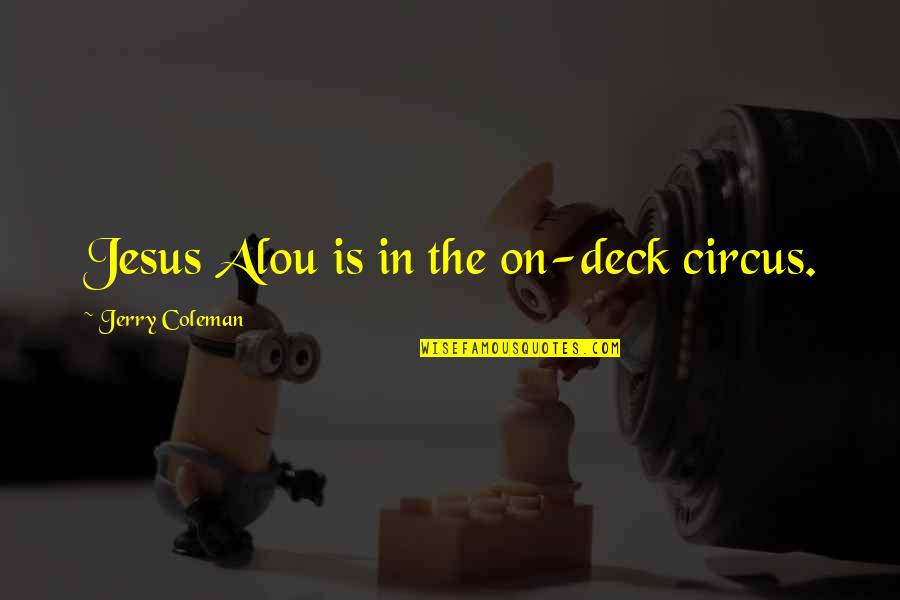 Jesus Alou is in the on-deck circus.
—
Jerry Coleman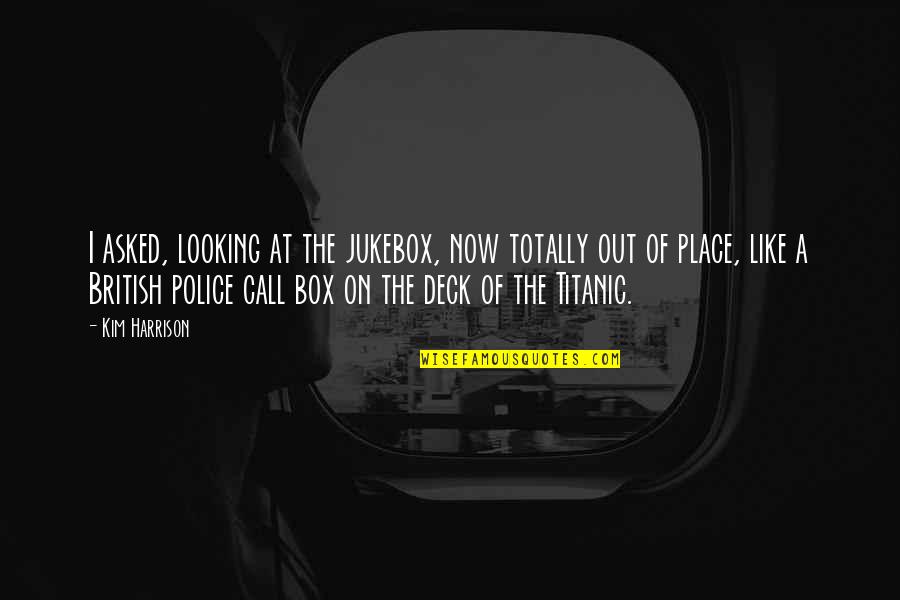 I asked, looking at the jukebox, now totally out of place, like a British police call box on the deck of the Titanic.
—
Kim Harrison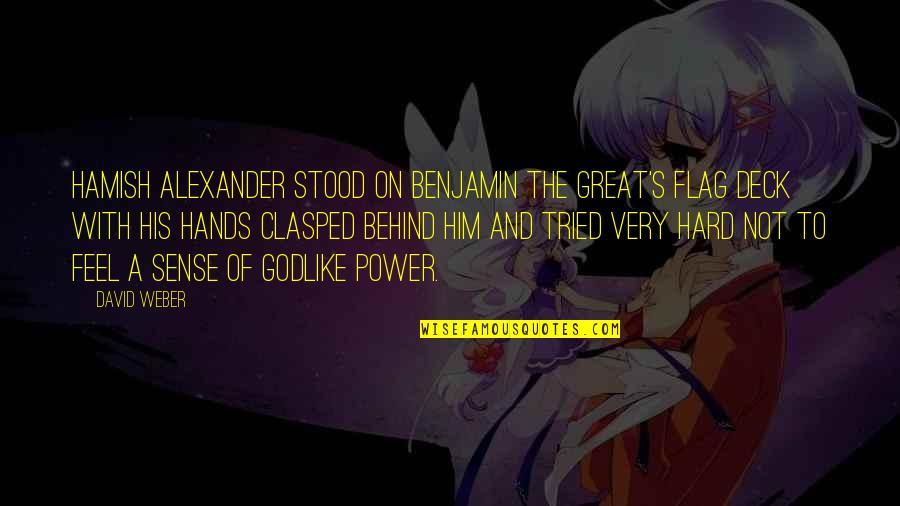 Hamish Alexander stood on Benjamin the Great's flag deck with his hands clasped behind him and tried very hard not to feel a sense of godlike power.
—
David Weber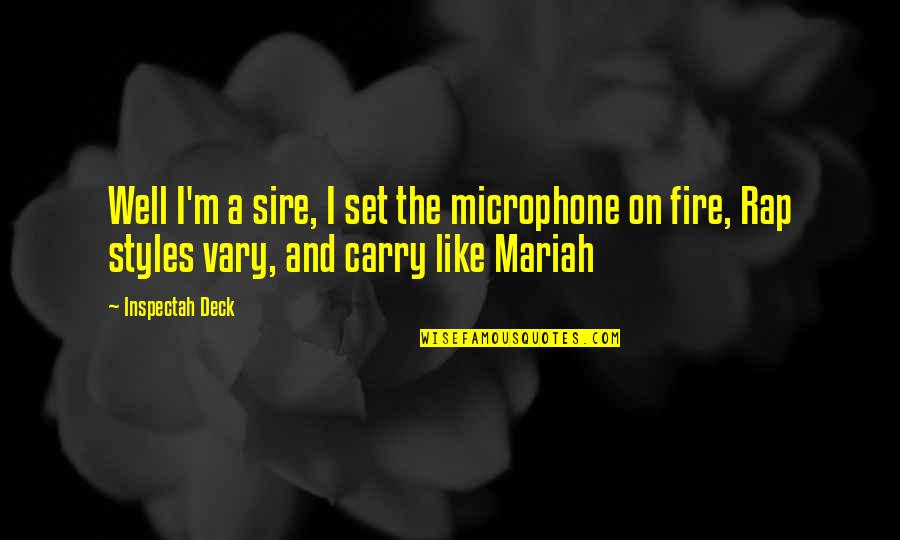 Well I'm a sire, I set the microphone on fire,
Rap styles vary, and carry like Mariah —
Inspectah Deck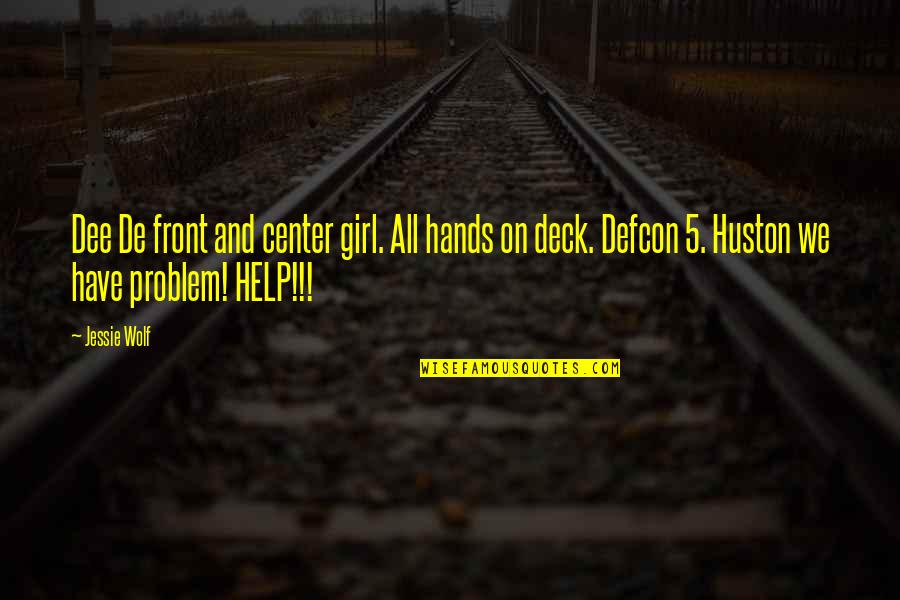 Dee De front and center girl. All hands
on deck
. Defcon 5. Huston we have problem! HELP!!! —
Jessie Wolf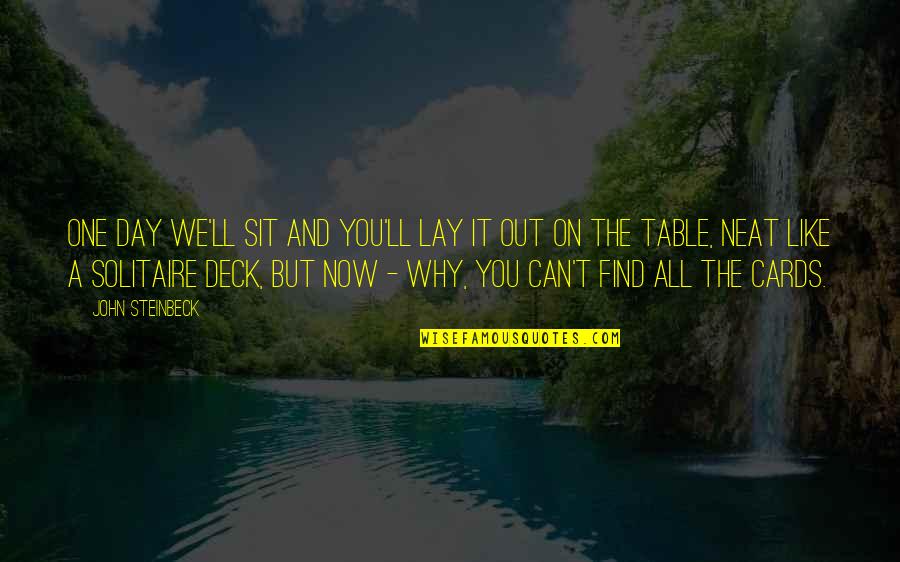 One day we'll sit and you'll lay it out on the table, neat like a solitaire deck, but now - why, you can't find all the cards. —
John Steinbeck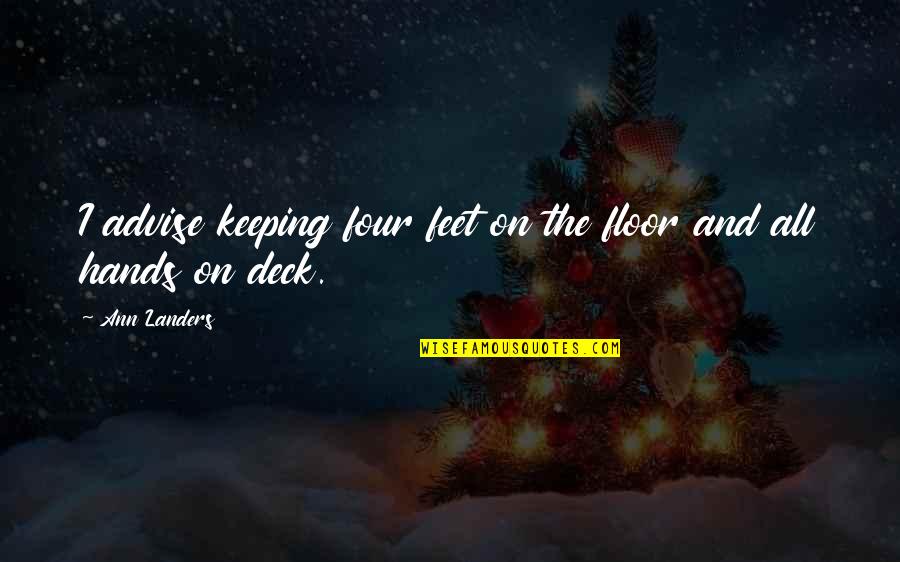 I advise keeping four feet on the floor and all hands
on deck
. —
Ann Landers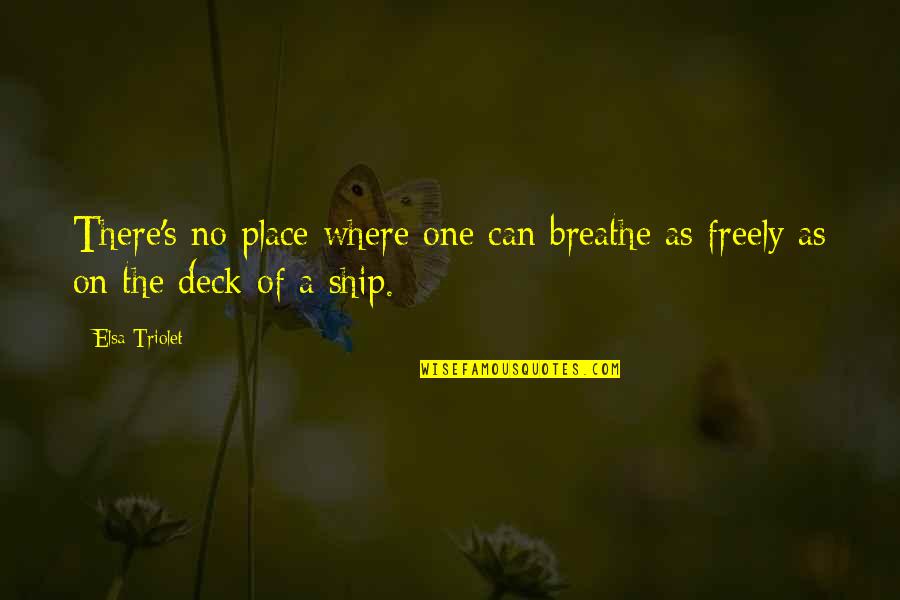 There's no place where one can breathe as freely as on the deck of a ship. —
Elsa Triolet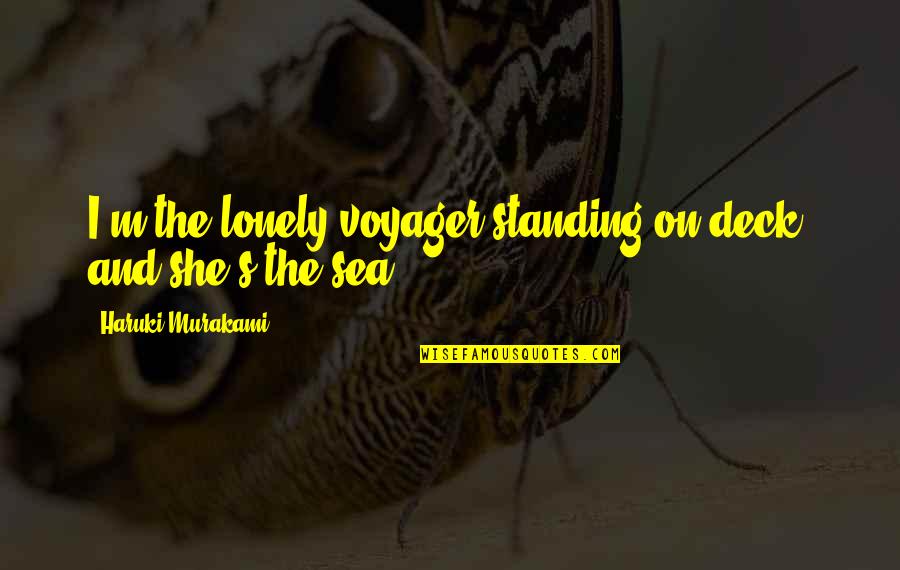 I'm the lonely voyager standing
on deck
, and she's the sea. —
Haruki Murakami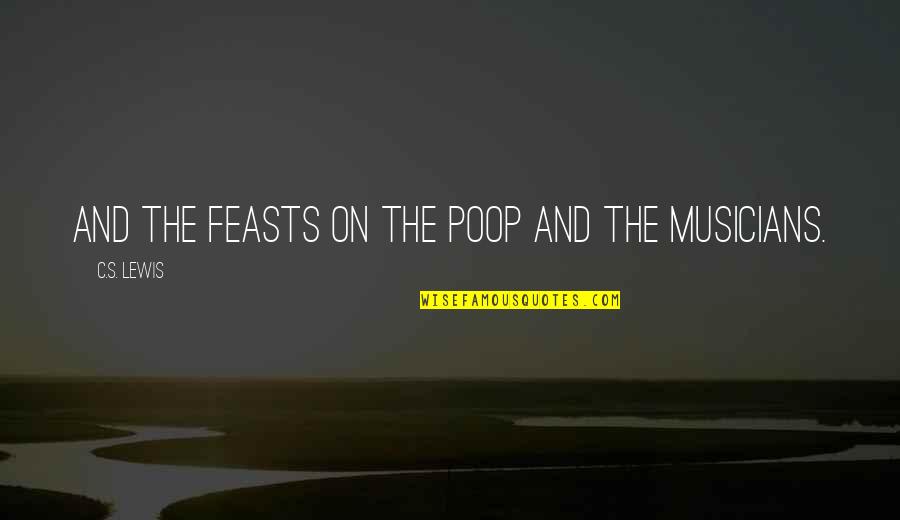 And the feasts on the poop and the musicians. —
C.S. Lewis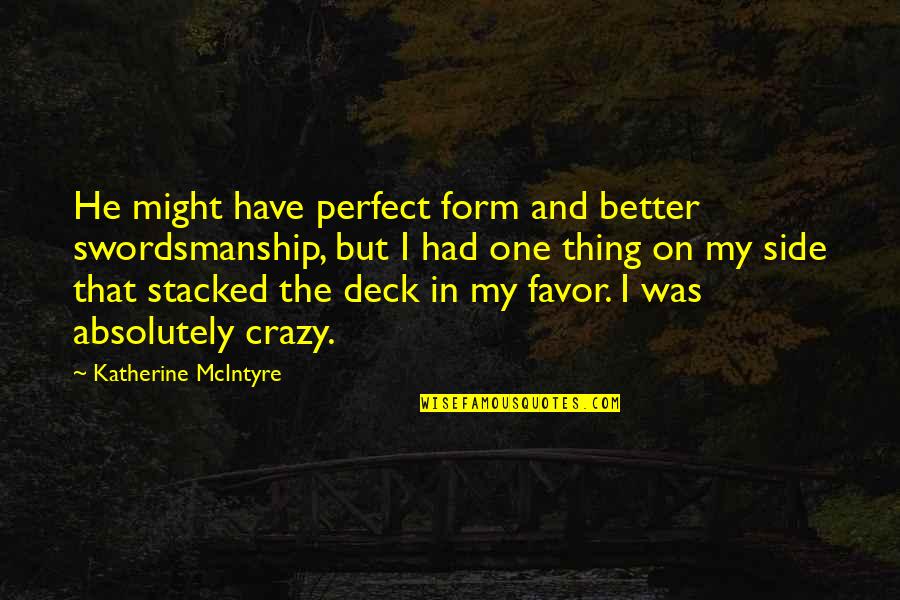 He might have perfect form and better swordsmanship, but I had one thing on my
side that stacked the deck in my favor. I was absolutely crazy. —
Katherine McIntyre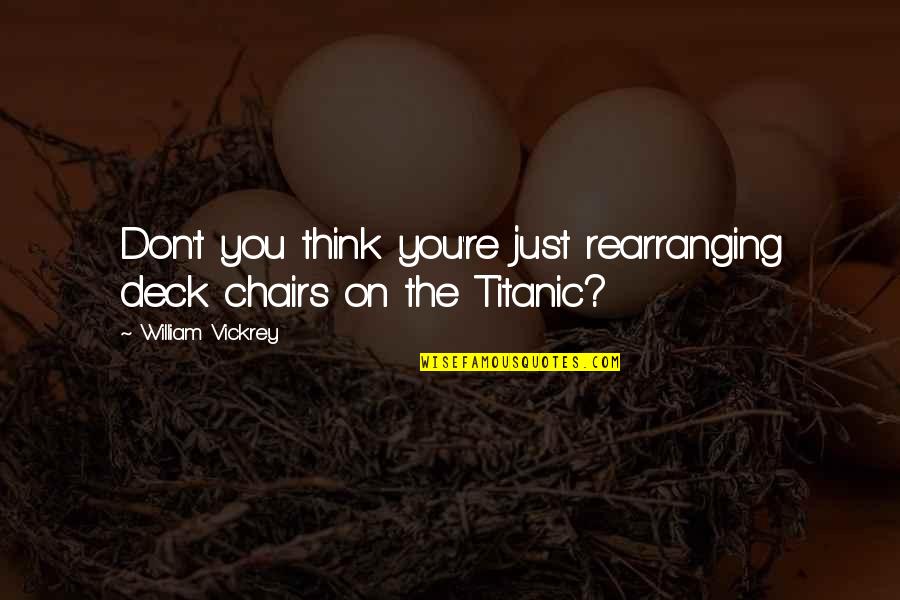 Don't you think you're just rearranging deck chairs on the Titanic? —
William Vickrey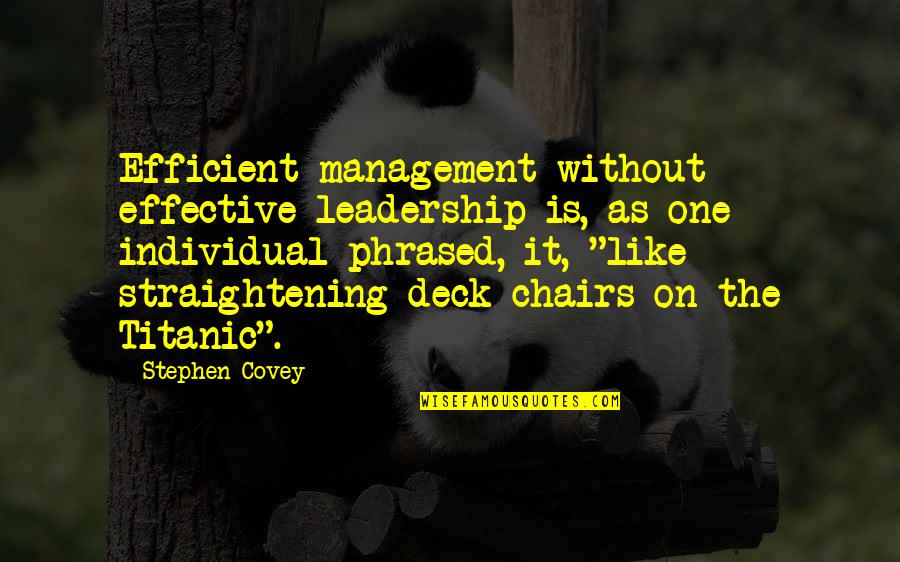 Efficient management without effective leadership is, as one individual phrased, it, "like straightening deck chairs on the Titanic". —
Stephen Covey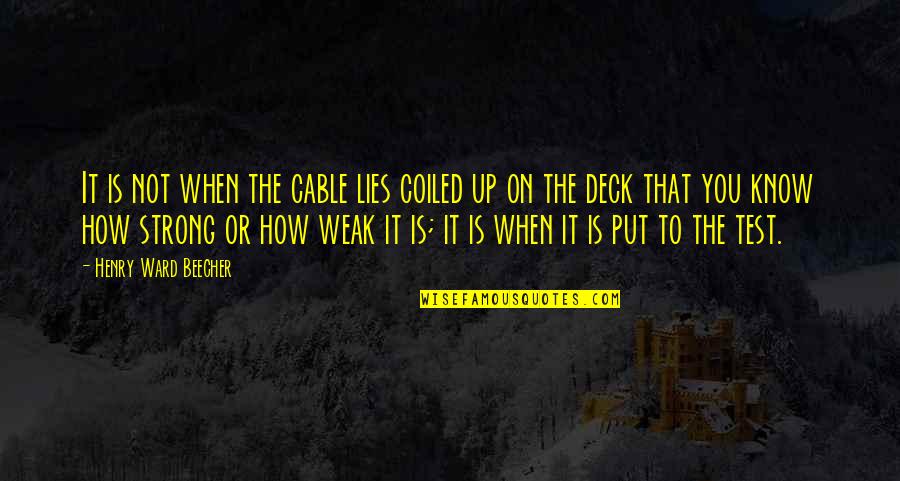 It is not when the cable lies coiled up on the deck that you know how strong or how weak it is; it is when it is put to the test. —
Henry Ward Beecher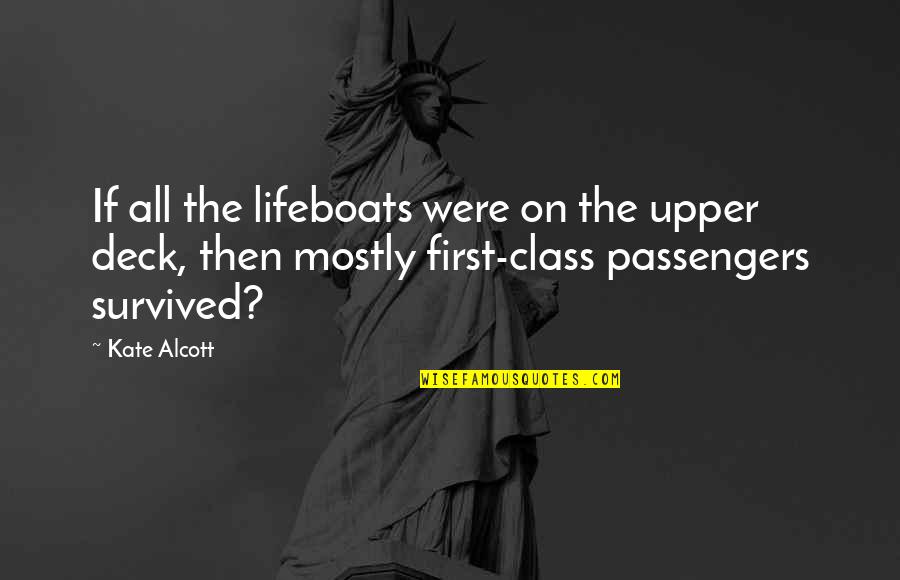 If all the lifeboats were on the upper deck, then mostly first-class passengers survived? —
Kate Alcott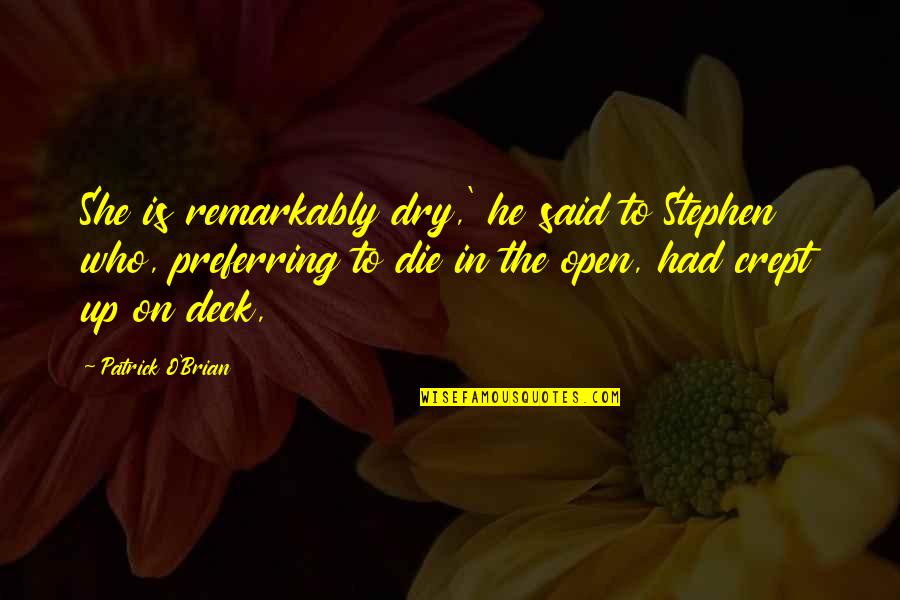 She is remarkably dry,' he said to Stephen who, preferring to die in the open, had crept up
on deck
, —
Patrick O'Brian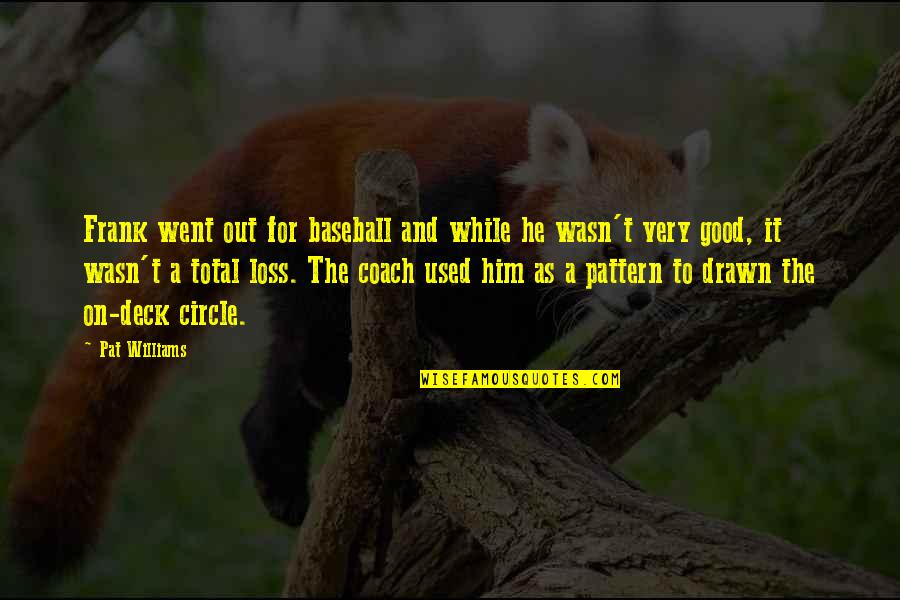 Frank went out for baseball and while he wasn't very good, it wasn't a total loss. The coach used him as a pattern to drawn the on-deck circle. —
Pat Williams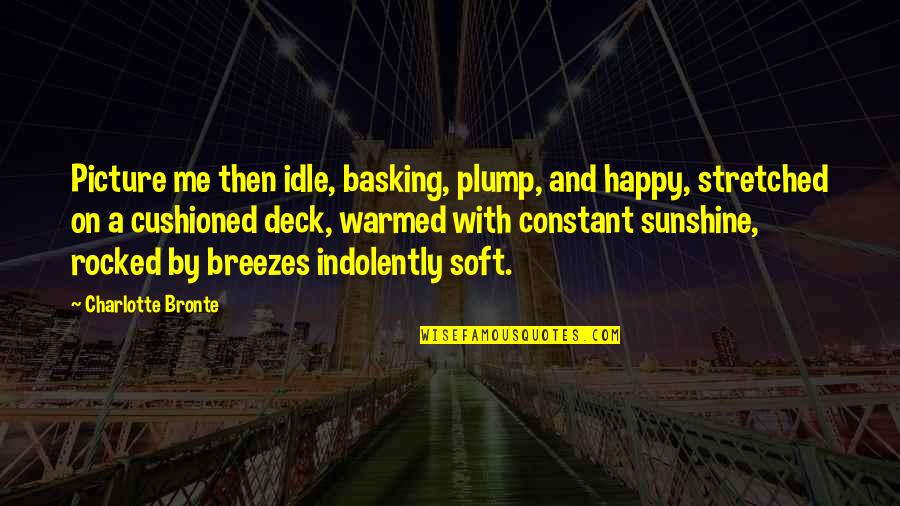 Picture me then idle, basking, plump, and happy, stretched on a cushioned deck, warmed with constant sunshine, rocked by breezes indolently soft. —
Charlotte Bronte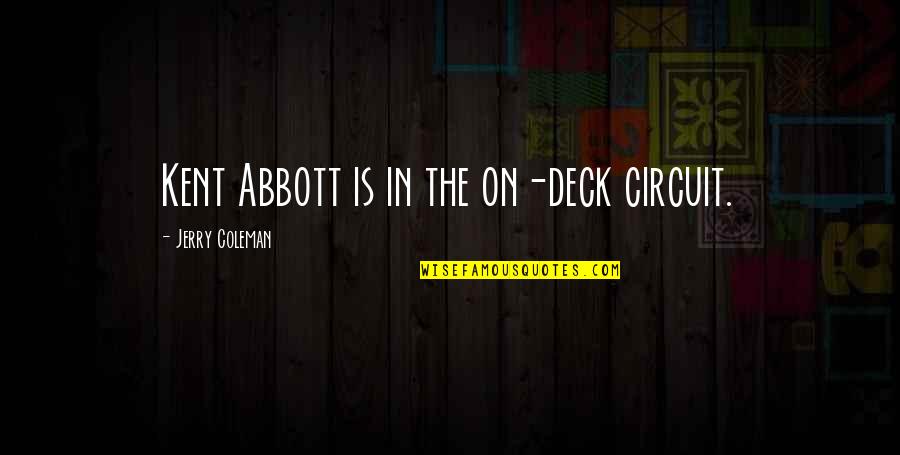 Kent Abbott is in the on-deck circuit. —
Jerry Coleman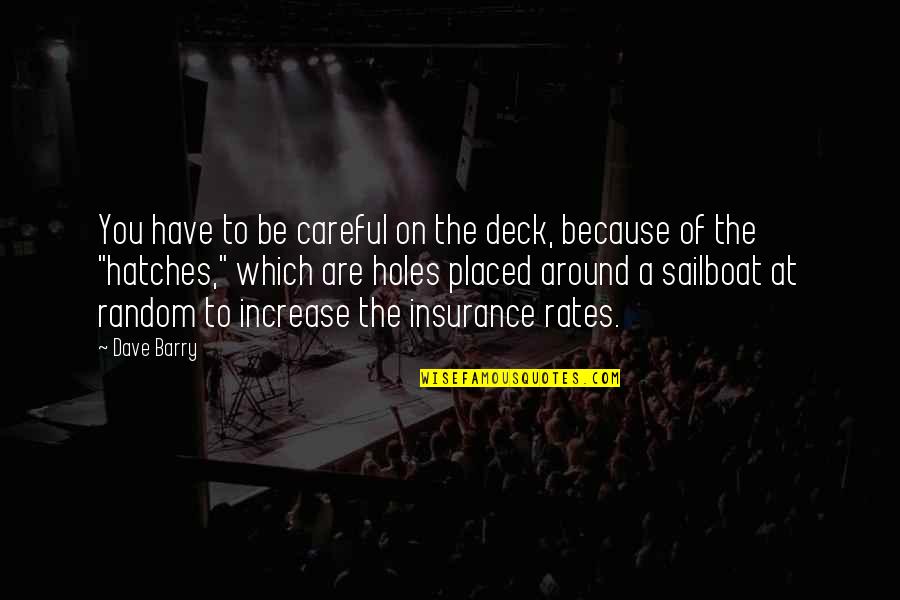 You have to be careful on the deck, because of the "hatches," which are holes placed around a sailboat at random to increase the insurance rates. —
Dave Barry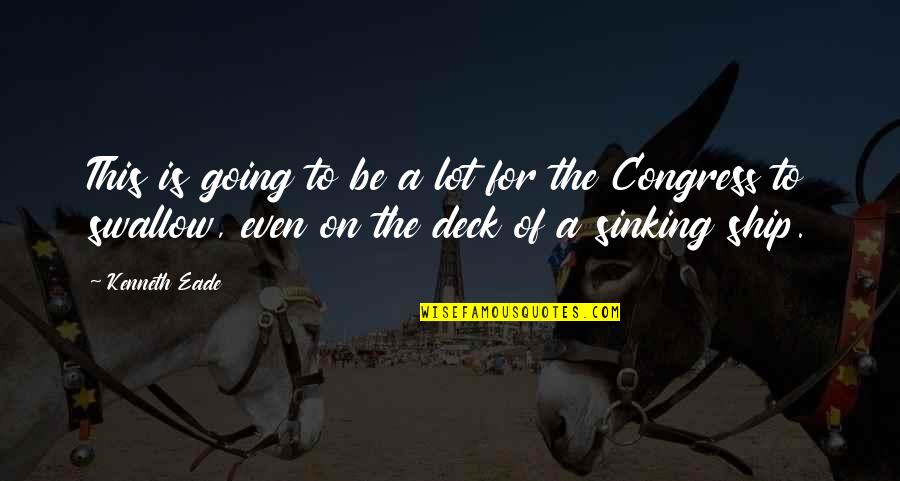 This is going to be a lot for the Congress to swallow, even on the deck of a sinking ship. —
Kenneth Eade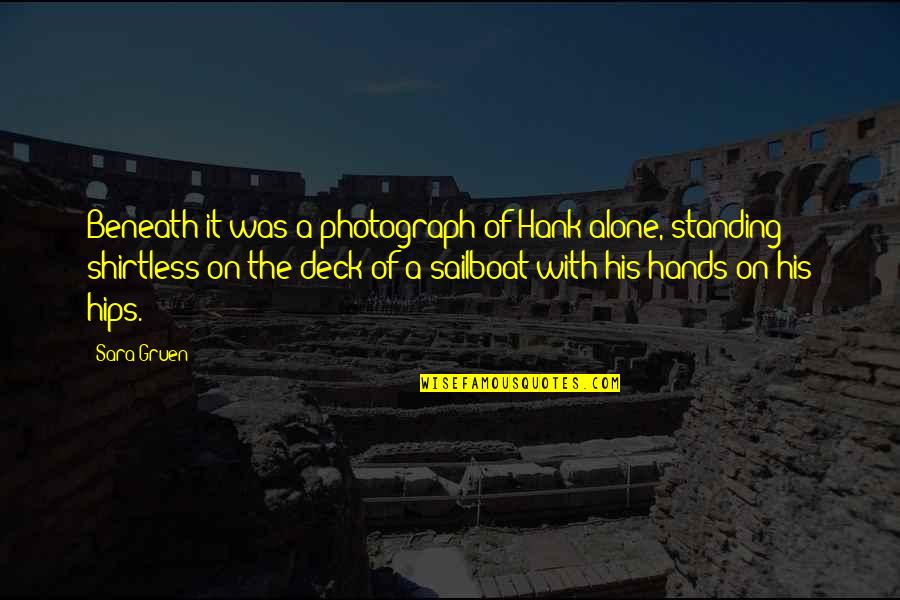 Beneath it was a photograph of Hank alone, standing shirtless on the deck of a sailboat with his hands on his hips. —
Sara Gruen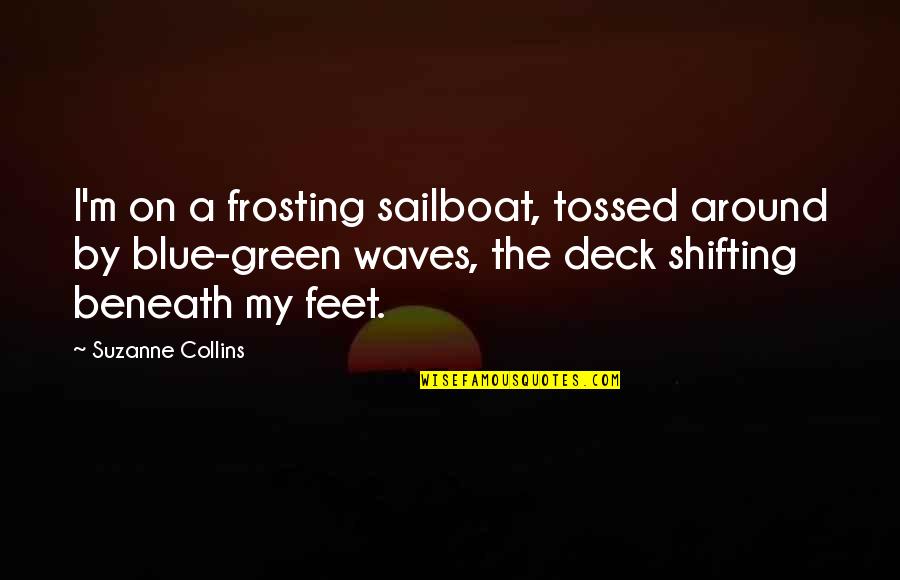 I'm on a frosting sailboat, tossed around by blue-green waves, the deck shifting beneath my feet. —
Suzanne Collins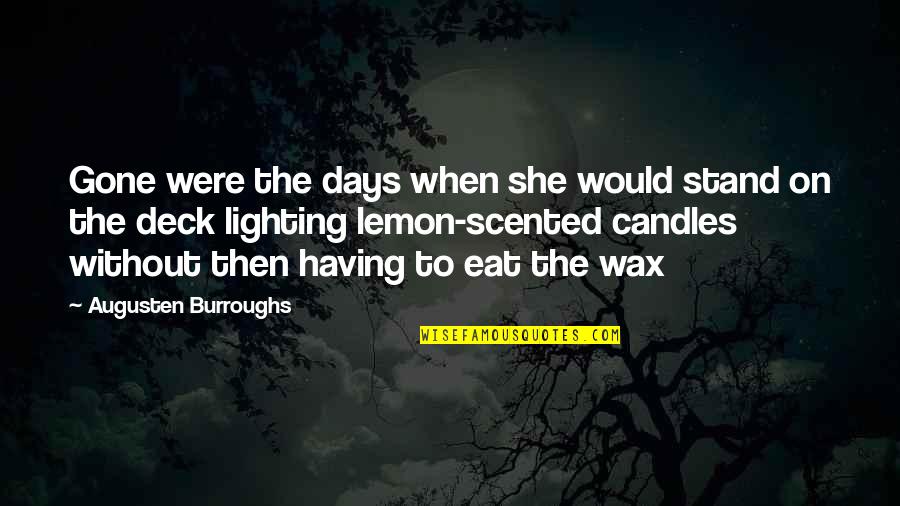 Gone were the days when she would stand on the deck lighting lemon-scented candles without then having to eat the wax —
Augusten Burroughs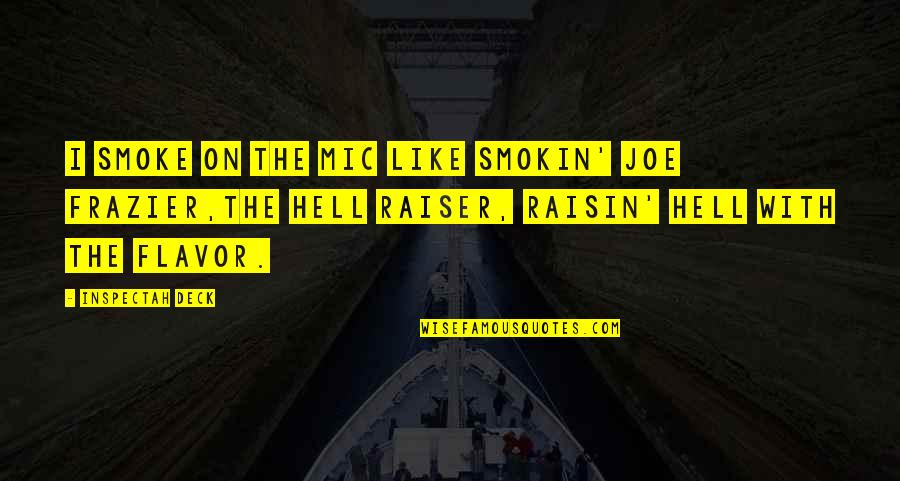 I smoke on the mic like Smokin' Joe Frazier,
The hell raiser, raisin' hell with the flavor. —
Inspectah Deck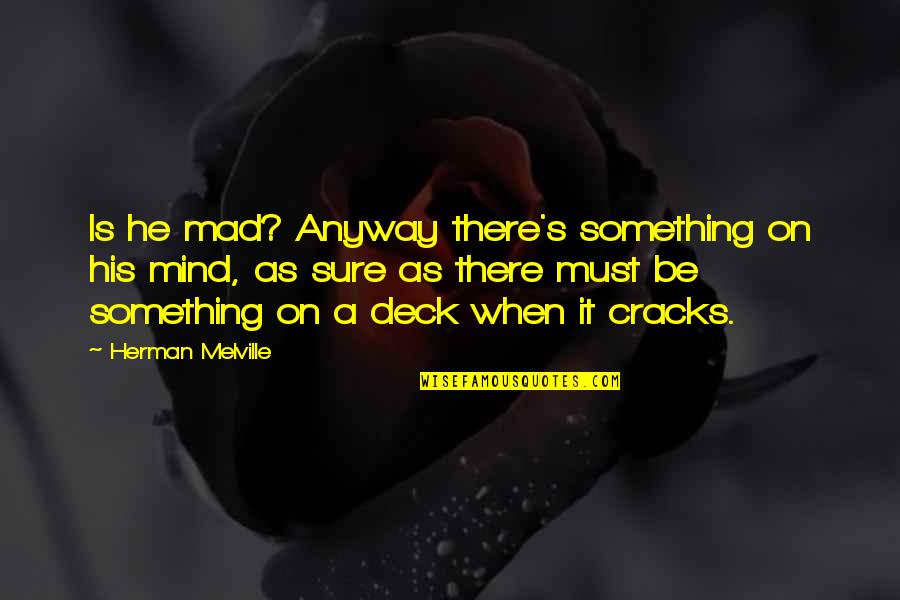 Is he mad? Anyway there's something on his mind, as sure as there must be something on a deck when it cracks. —
Herman Melville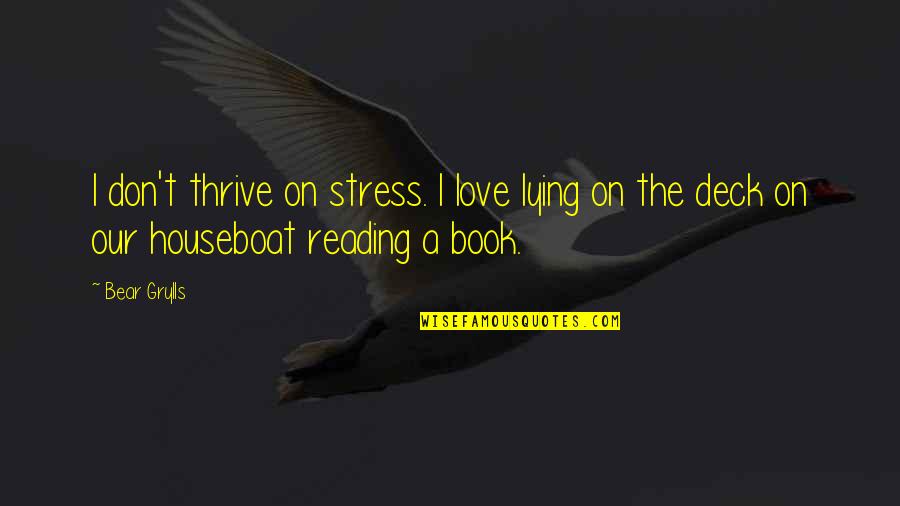 I don't thrive on stress. I love lying on the deck on our houseboat reading a book. —
Bear Grylls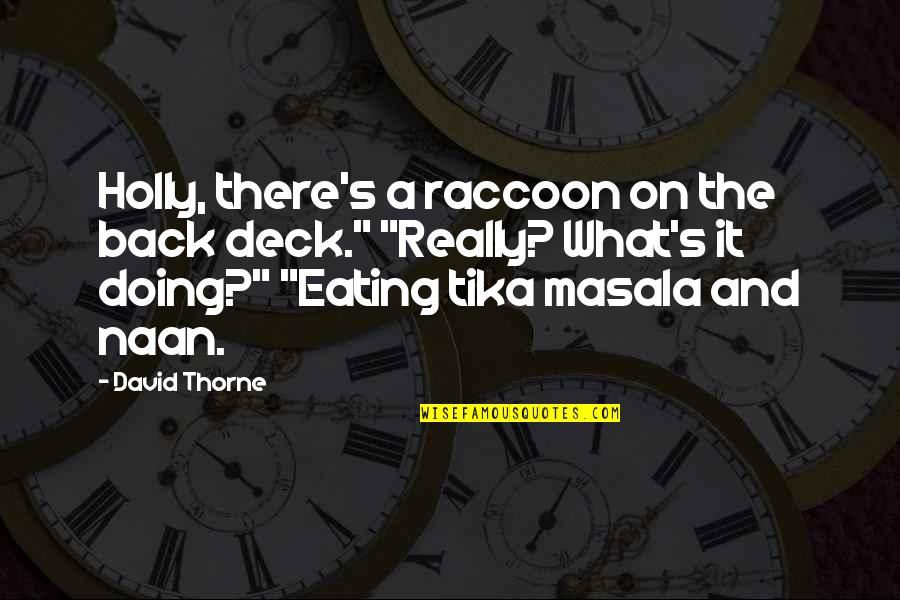 Holly, there's a raccoon on the back deck." "Really? What's it doing?" "Eating tika masala and naan. —
David Thorne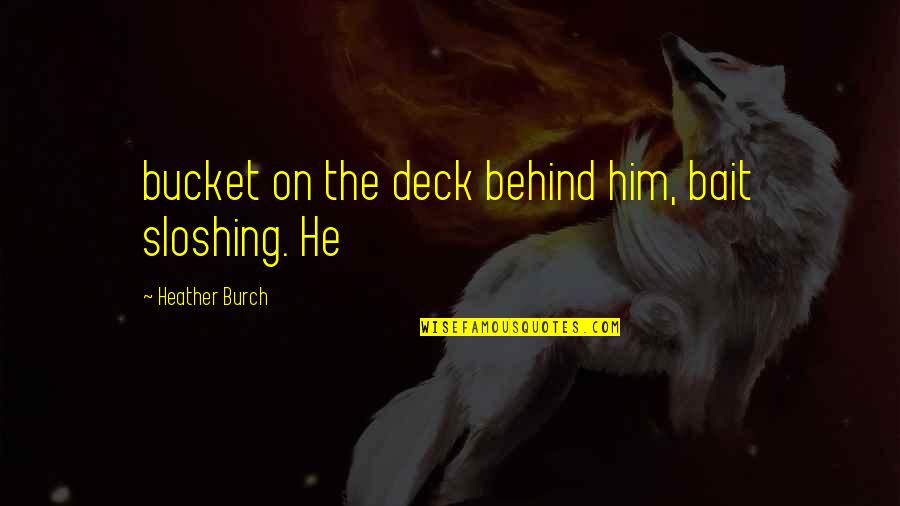 bucket on the deck behind him, bait sloshing. He —
Heather Burch