Nothing Ever Comes Easy Quotes
Collection of top 22 famous quotes about Nothing Ever Comes Easy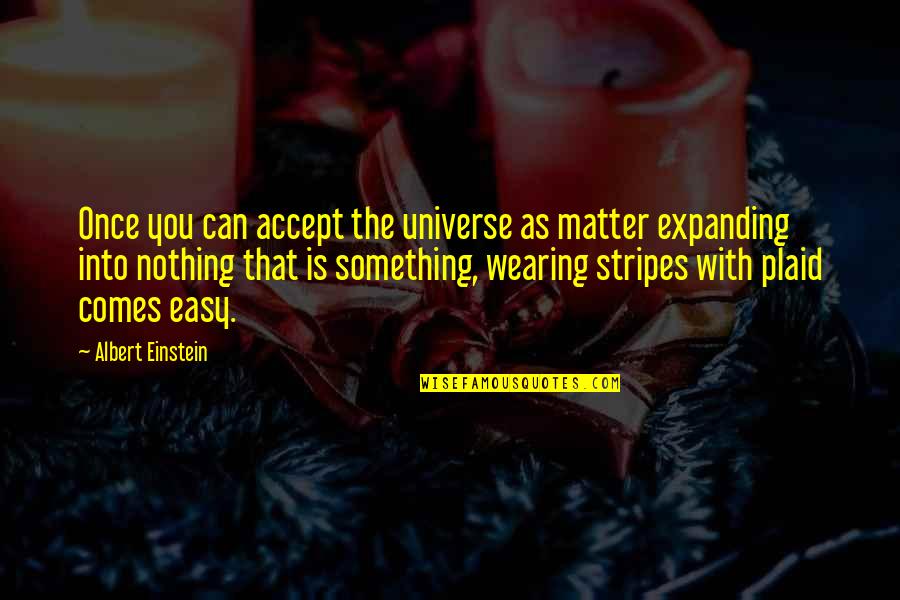 Once you can accept the universe as matter expanding into nothing that is something, wearing stripes with plaid comes easy.
—
Albert Einstein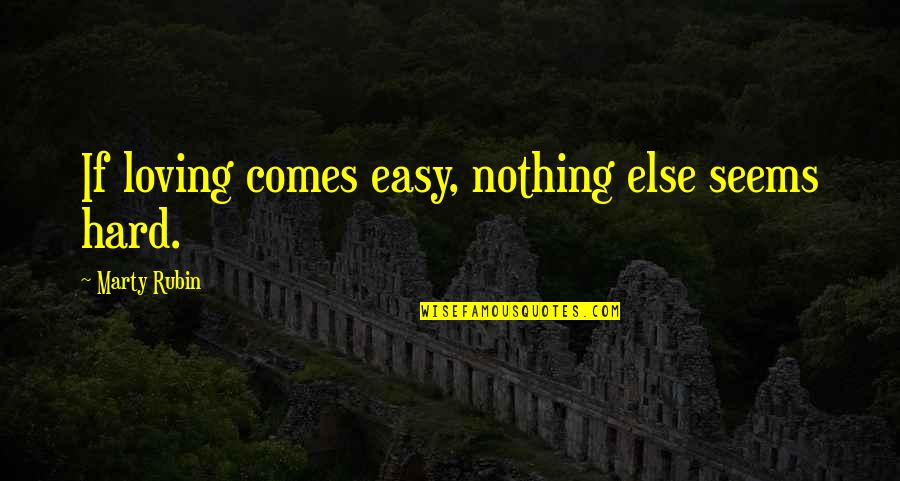 If loving comes easy, nothing else seems hard.
—
Marty Rubin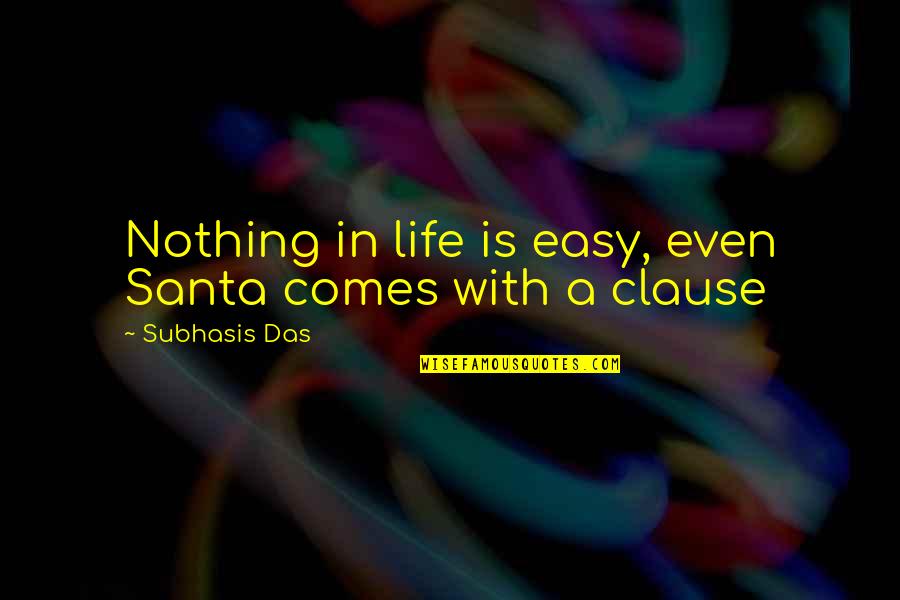 Nothing in life is easy, even Santa comes with a clause
—
Subhasis Das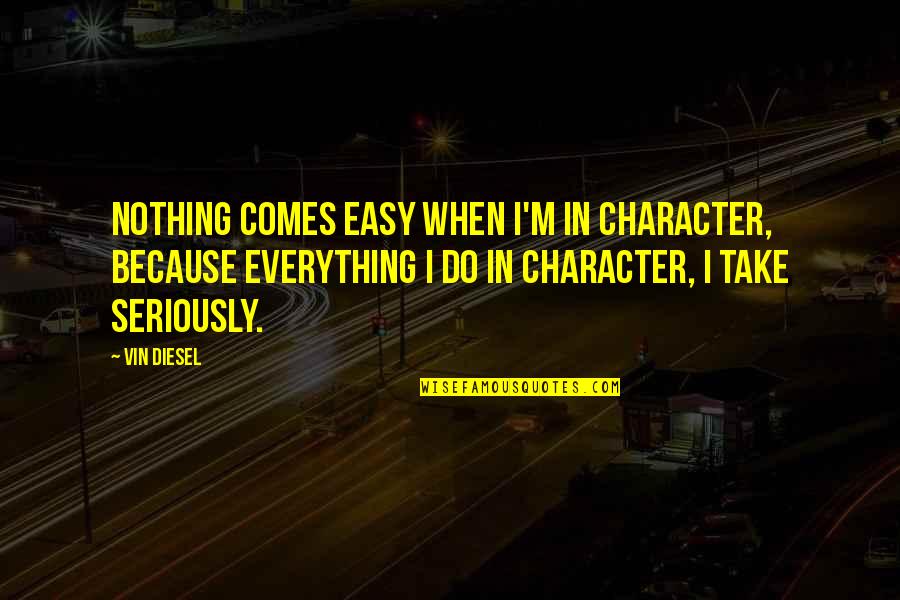 Nothing comes easy when I'm in character, because everything I do in character, I take seriously.
—
Vin Diesel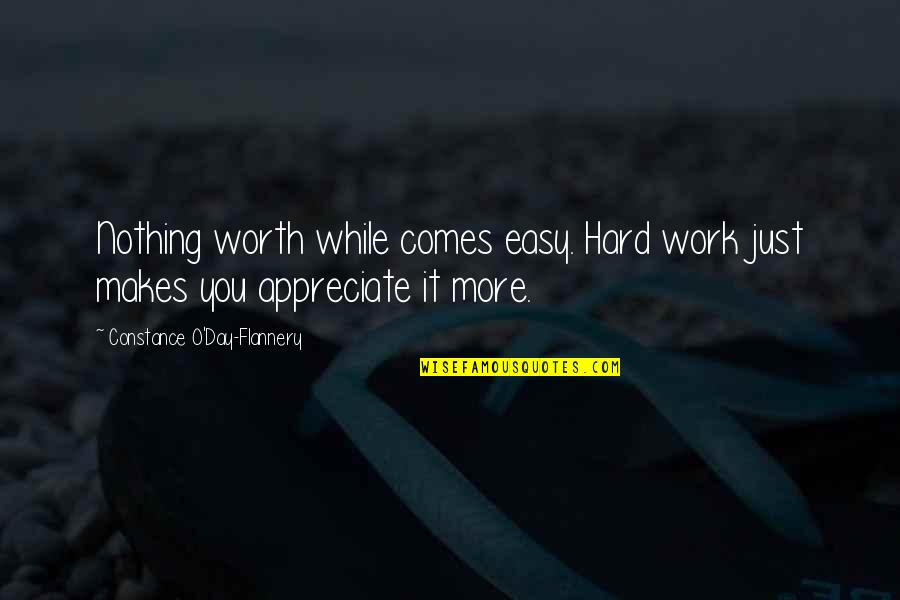 Nothing worth while comes easy. Hard work just makes you appreciate it more.
—
Constance O'Day-Flannery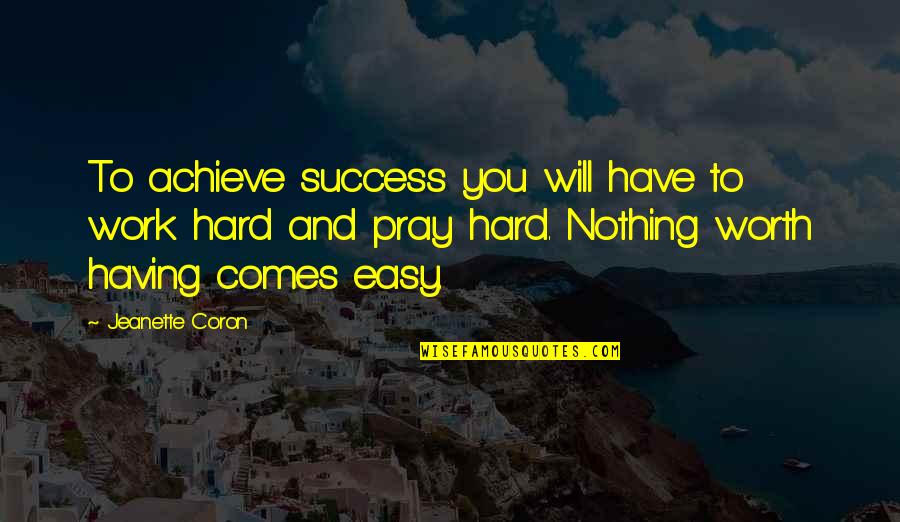 To achieve success you will have to work hard and pray hard. Nothing worth having comes easy.
—
Jeanette Coron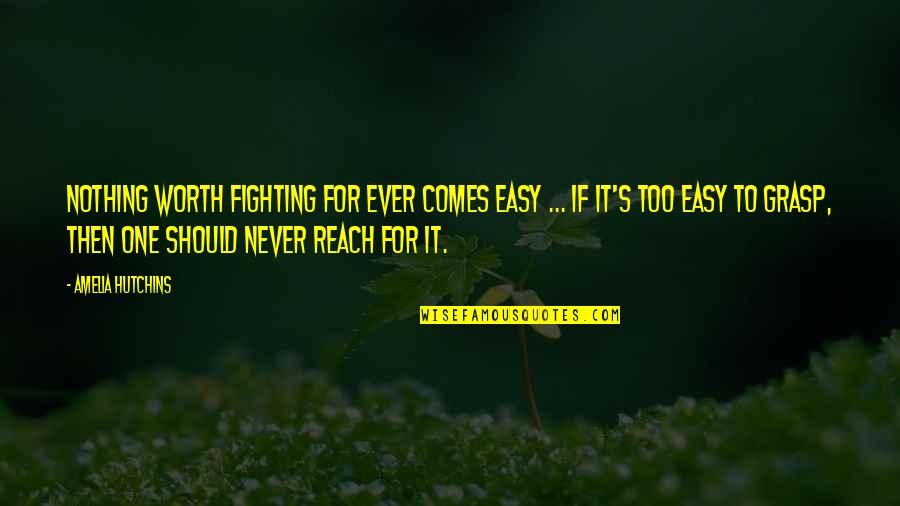 Nothing worth fighting for ever comes easy ... If it's too easy to grasp, then one should never reach for it.
—
Amelia Hutchins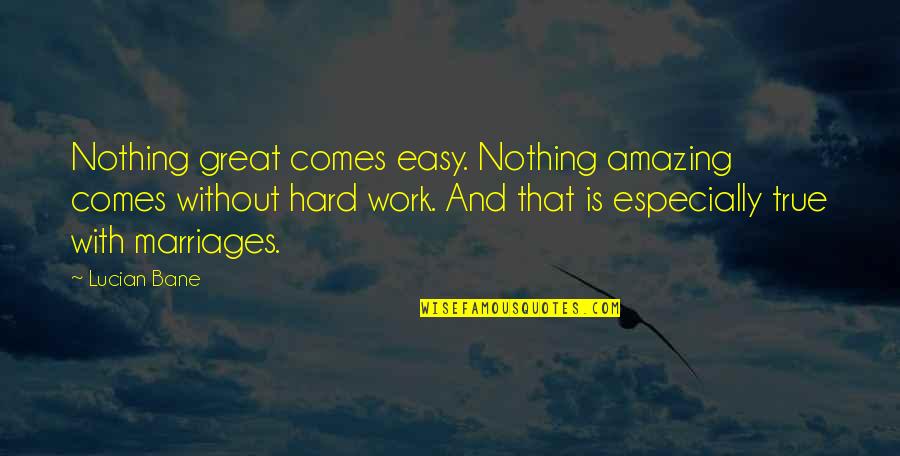 Nothing great comes easy. Nothing amazing comes without hard work. And that is especially true with marriages. —
Lucian Bane
Yeah, well nothing good ever comes easy. —
Jennifer Foor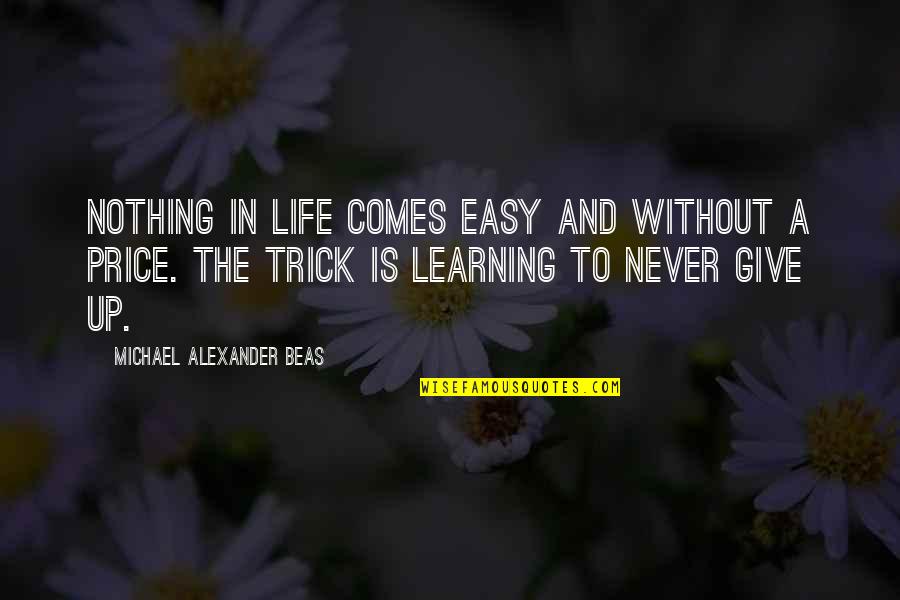 Nothing in life comes easy and without a price. The trick is learning to never give up. —
Michael Alexander Beas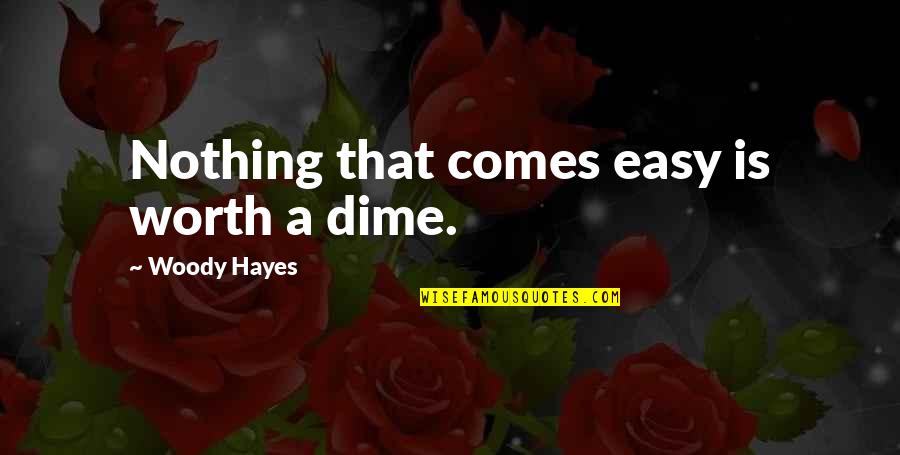 Nothing that comes easy is worth a dime. —
Woody Hayes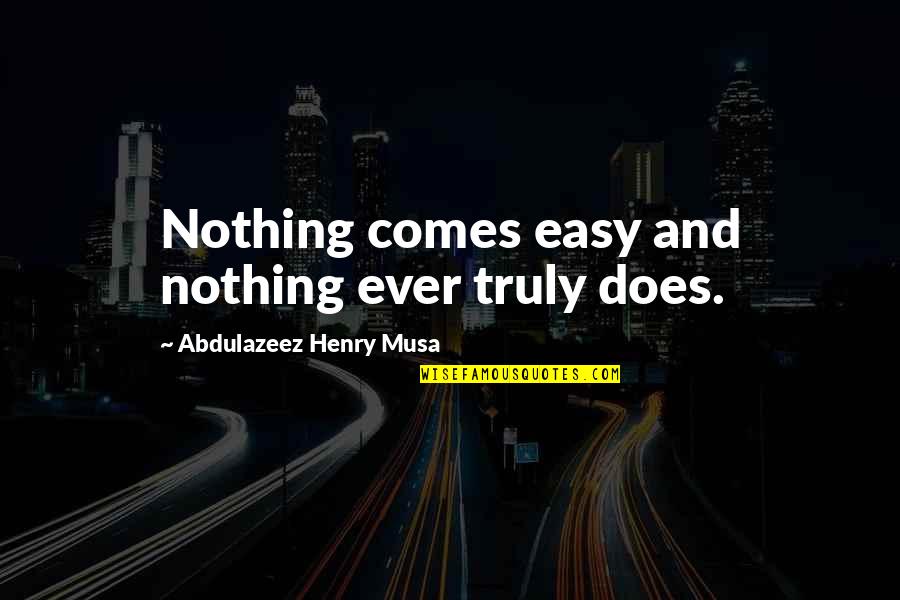 Nothing comes easy and nothing ever truly does. —
Abdulazeez Henry Musa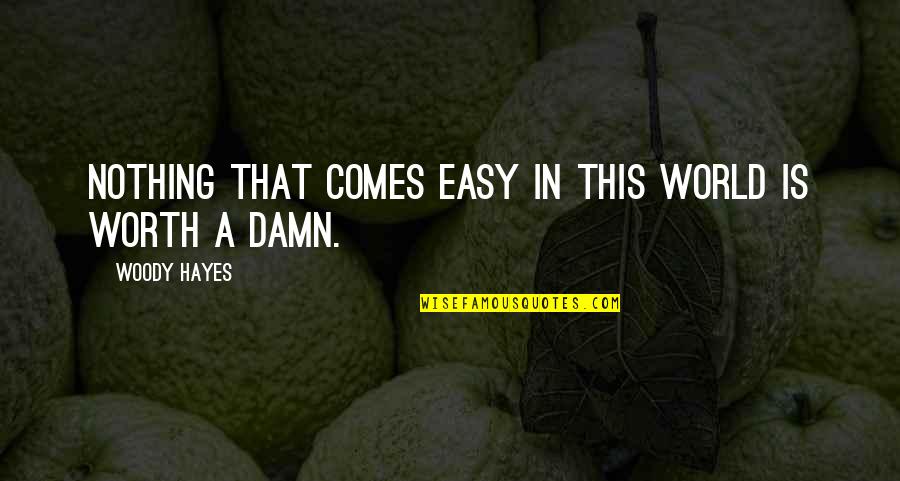 Nothing that comes easy in this world is worth a damn. —
Woody Hayes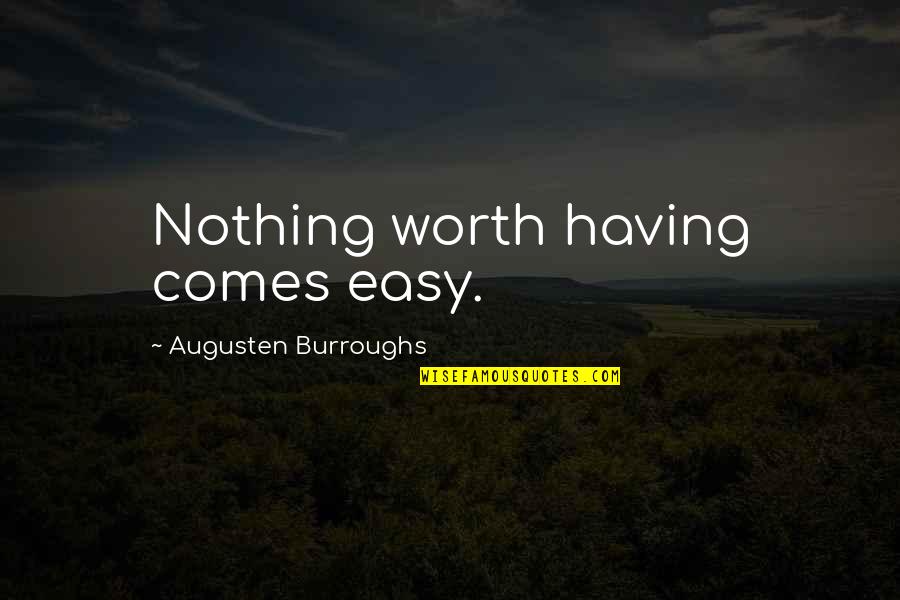 Nothing worth having comes easy. —
Augusten Burroughs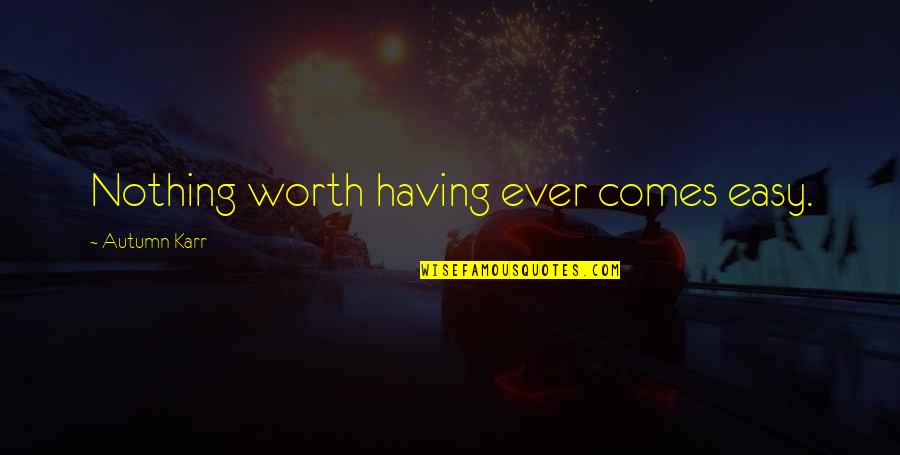 Nothing worth having ever comes easy. —
Autumn Karr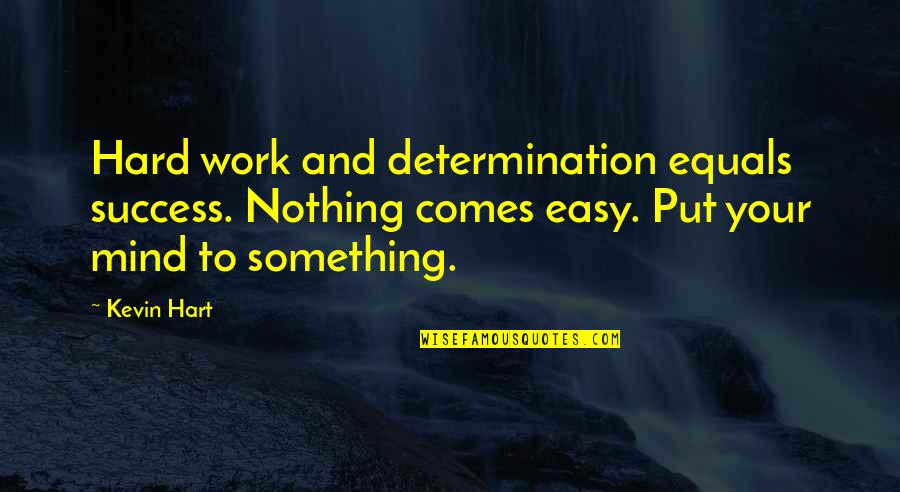 Hard work and determination equals success. Nothing comes easy. Put your mind to something. —
Kevin Hart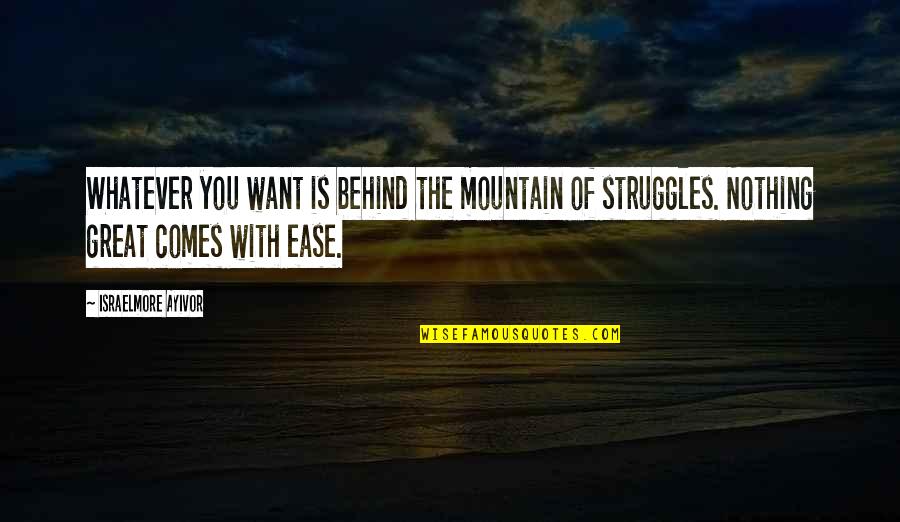 Whatever you want is behind the mountain of struggles. Nothing great comes with ease. —
Israelmore Ayivor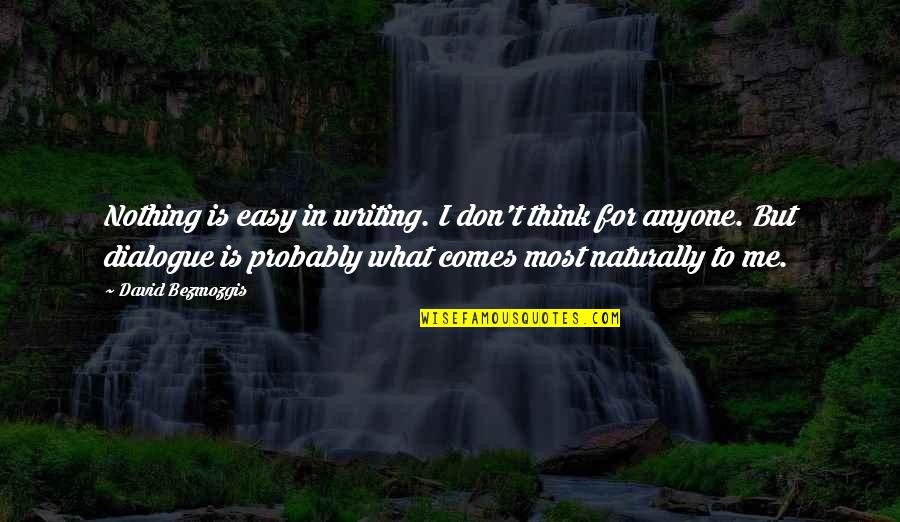 Nothing is easy in writing. I don't think for anyone. But dialogue is probably what comes most naturally to me. —
David Bezmozgis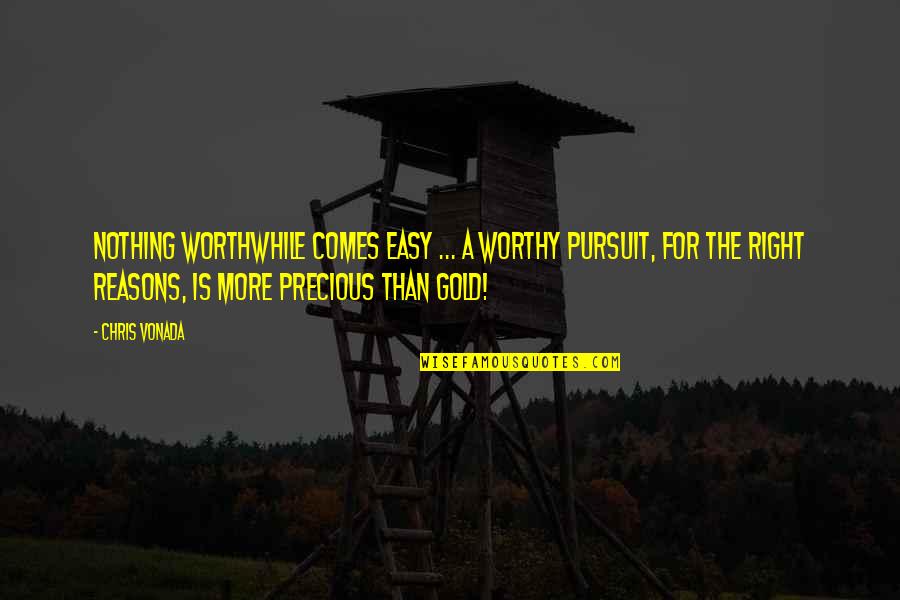 Nothing worthwhile comes easy ... a worthy pursuit, for the right reasons, is more precious than gold! —
Chris Vonada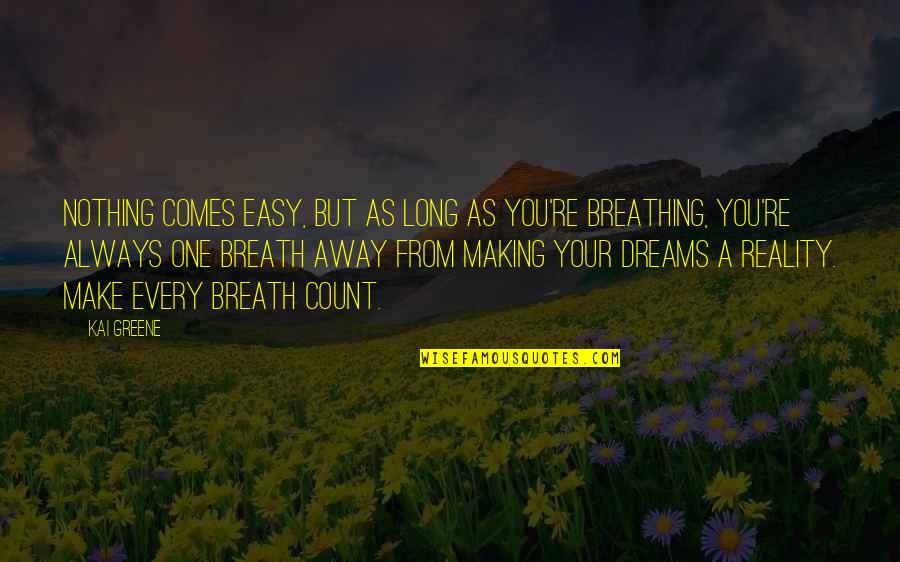 Nothing comes easy, but as long as you're breathing, you're always one breath away from making your dreams a reality. Make every breath count. —
Kai Greene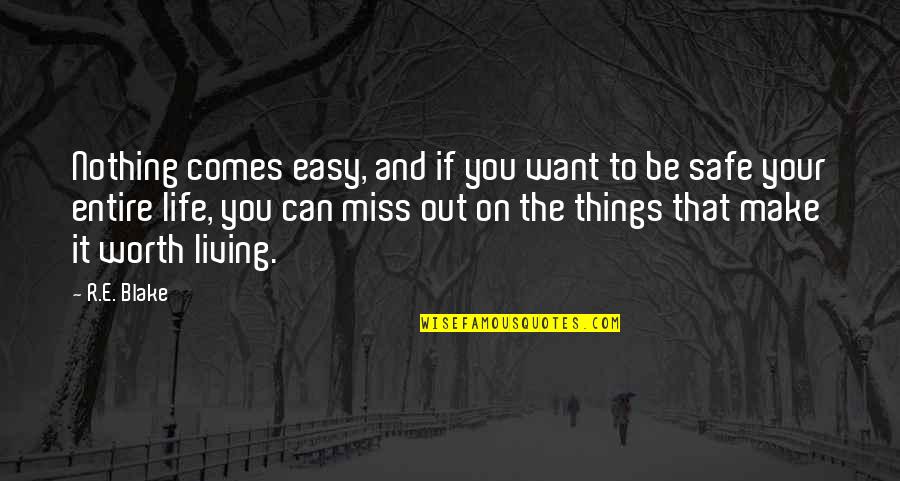 Nothing comes easy, and if you want to be safe your entire life, you can miss out on the things that make it worth living. —
R.E. Blake