Not Understandable Quotes
Collection of top 50 famous quotes about Not Understandable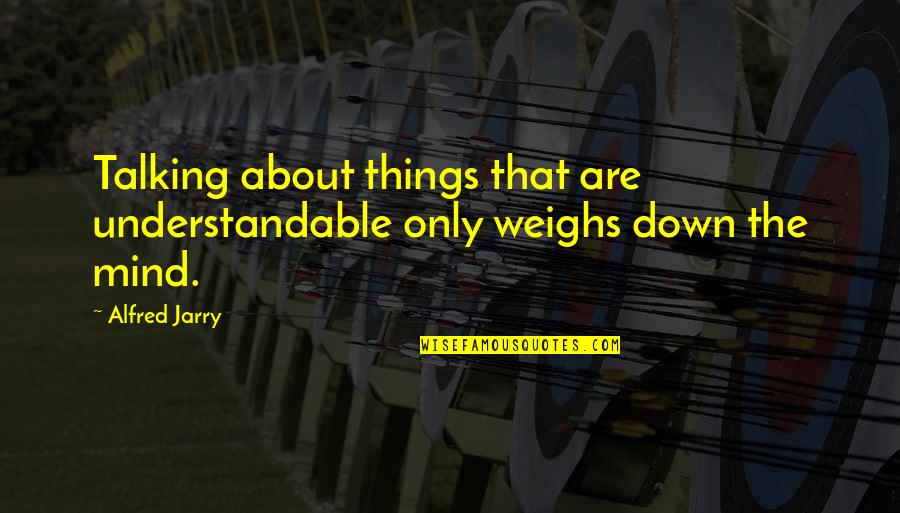 Talking about things that are understandable only weighs down the mind.
—
Alfred Jarry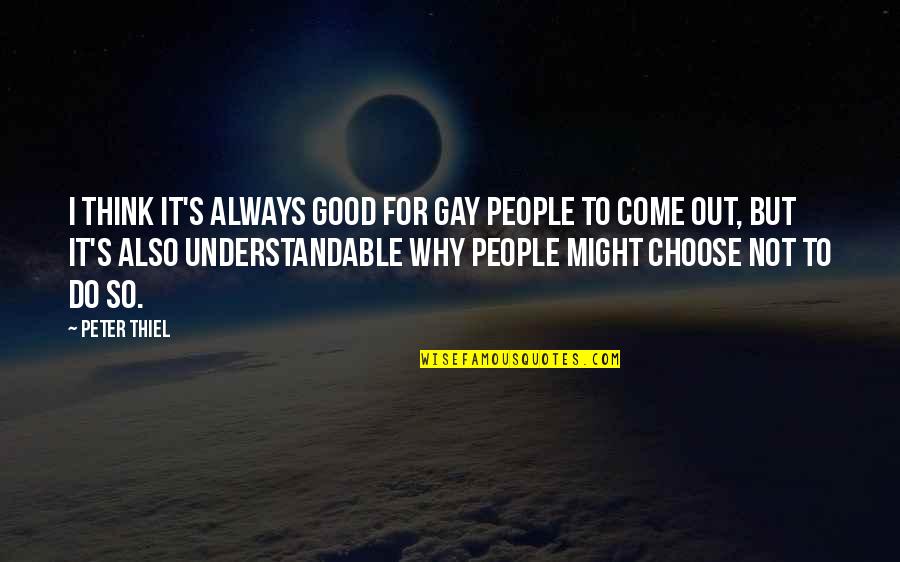 I think it's always good for gay people to come out, but it's also understandable why people might choose not to do so.
—
Peter Thiel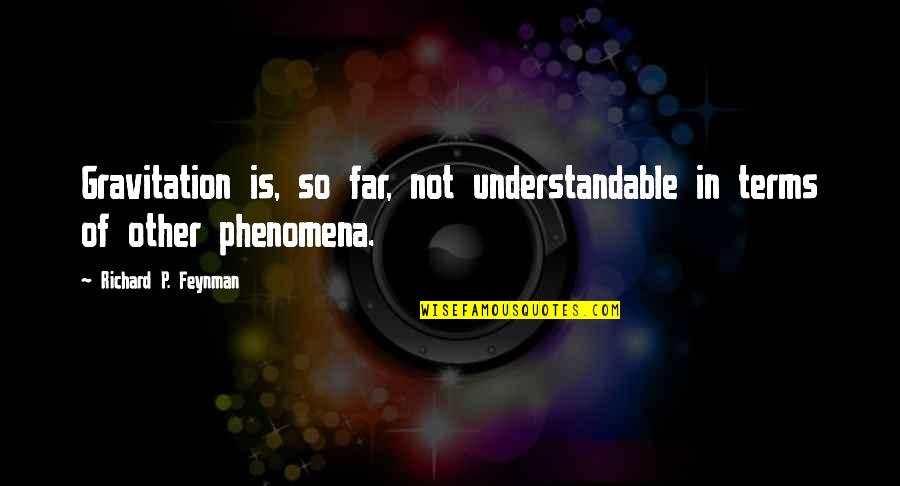 Gravitation is, so far, not understandable in terms of other phenomena.
—
Richard P. Feynman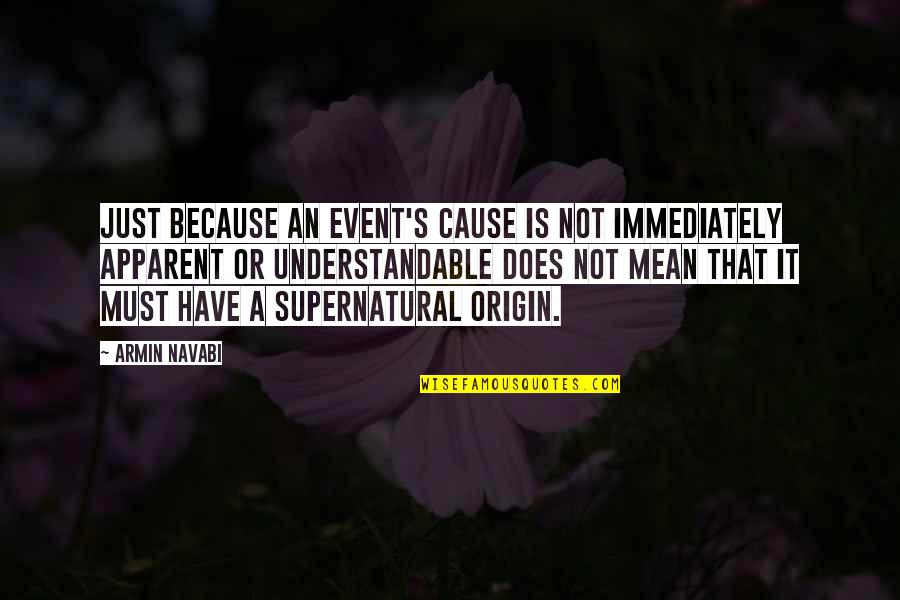 Just because an event's cause is not immediately apparent or understandable does not mean that it must have a supernatural origin.
—
Armin Navabi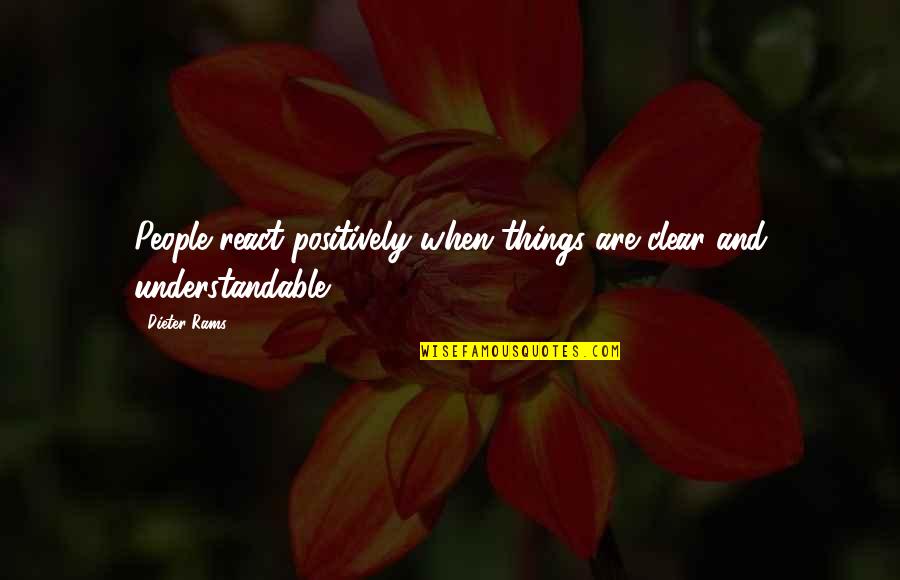 People react positively when things are clear and understandable.
—
Dieter Rams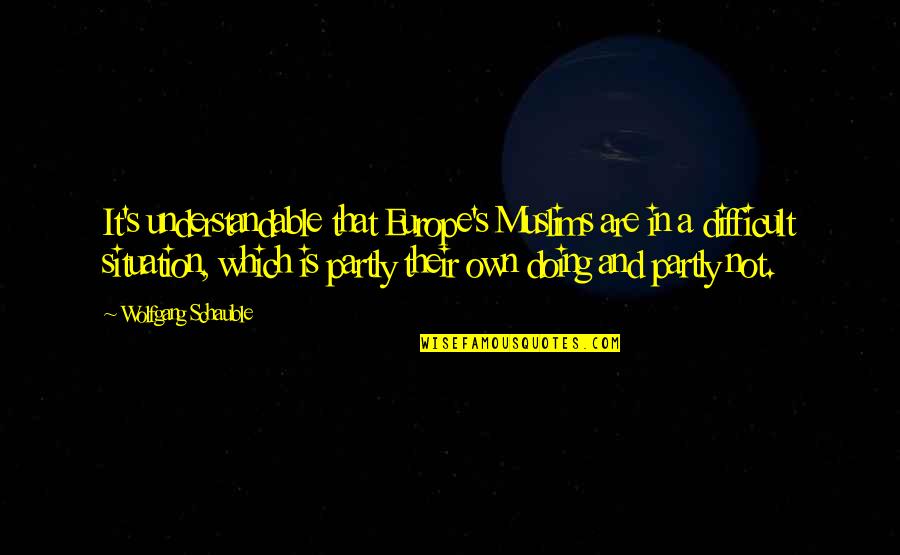 It's understandable that Europe's Muslims are in a difficult situation, which is partly their own doing and partly not.
—
Wolfgang Schauble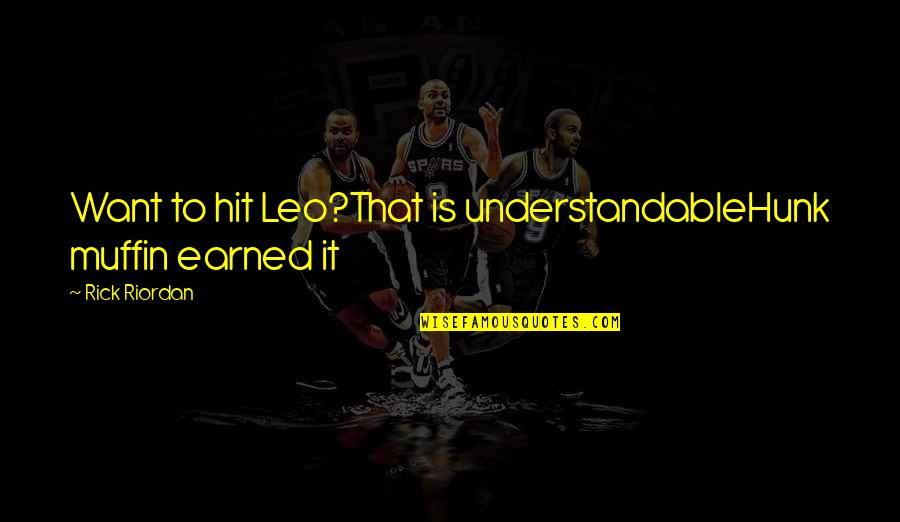 Want to hit Leo?
That is understandable
Hunk muffin earned it
—
Rick Riordan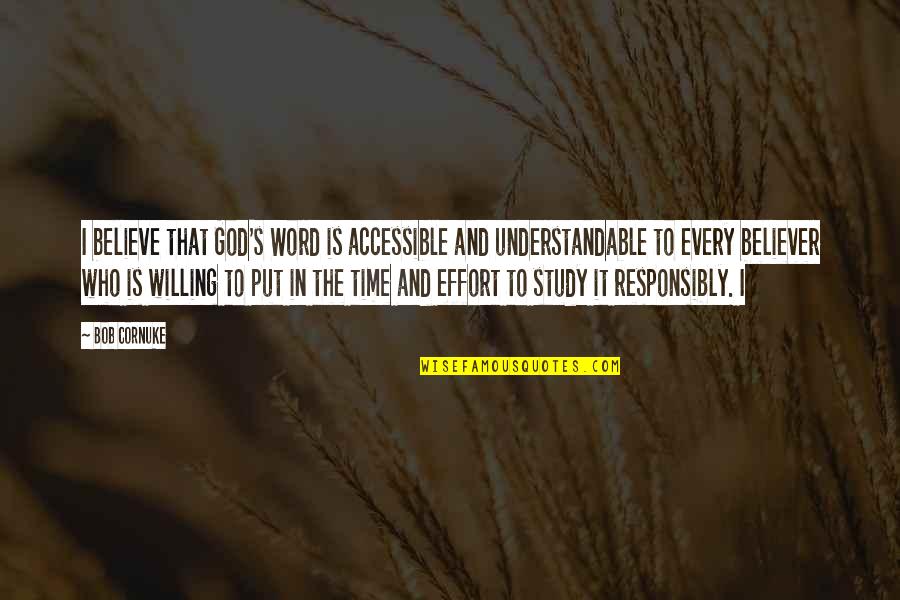 I believe that God's Word is accessible and understandable to every believer who is willing to put in the time and effort to study it responsibly. I
—
Bob Cornuke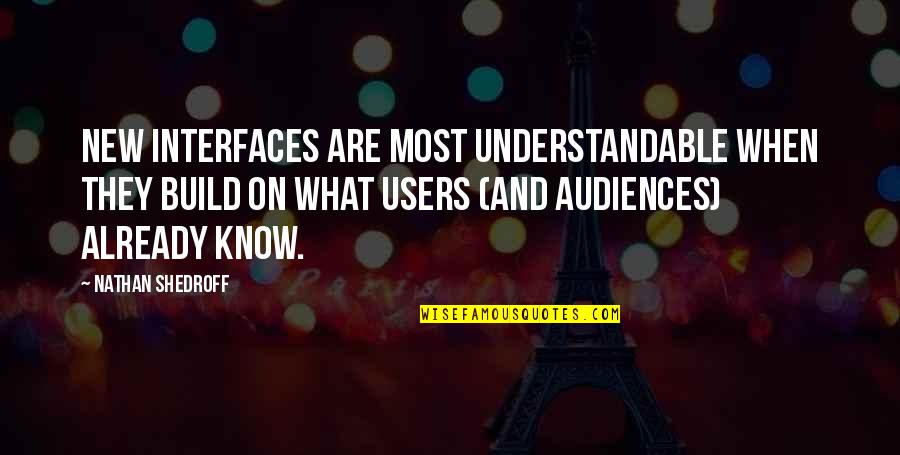 new interfaces are most understandable when they build on what users (and audiences) already know.
—
Nathan Shedroff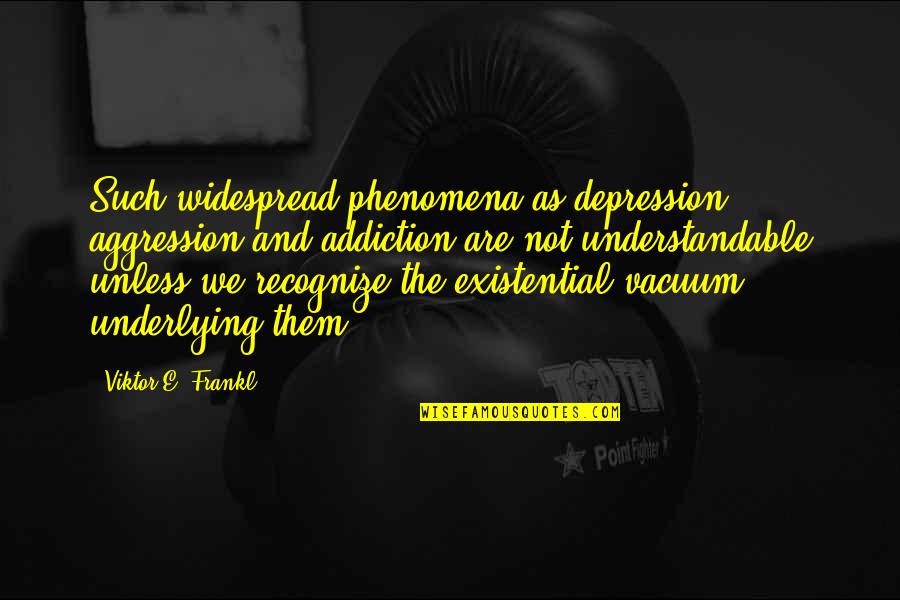 Such widespread phenomena as depression, aggression and addiction are not understandable unless we recognize the existential vacuum underlying them.
—
Viktor E. Frankl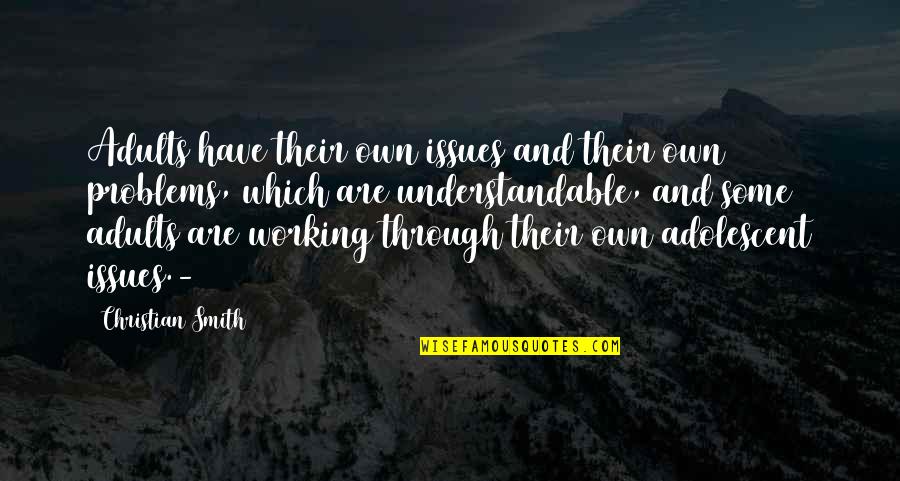 Adults have their own issues and their own problems, which are understandable, and some adults are working through their own adolescent issues.-
—
Christian Smith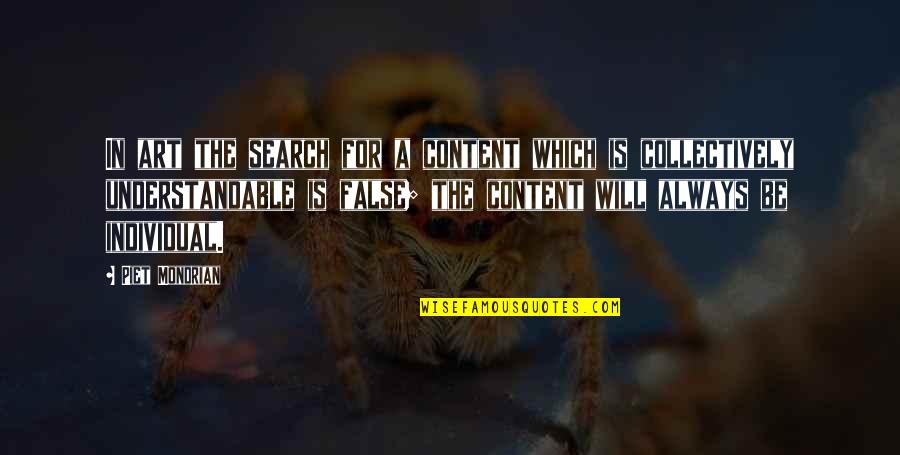 In art the search for a content which is collectively understandable is false; the content will always be individual.
—
Piet Mondrian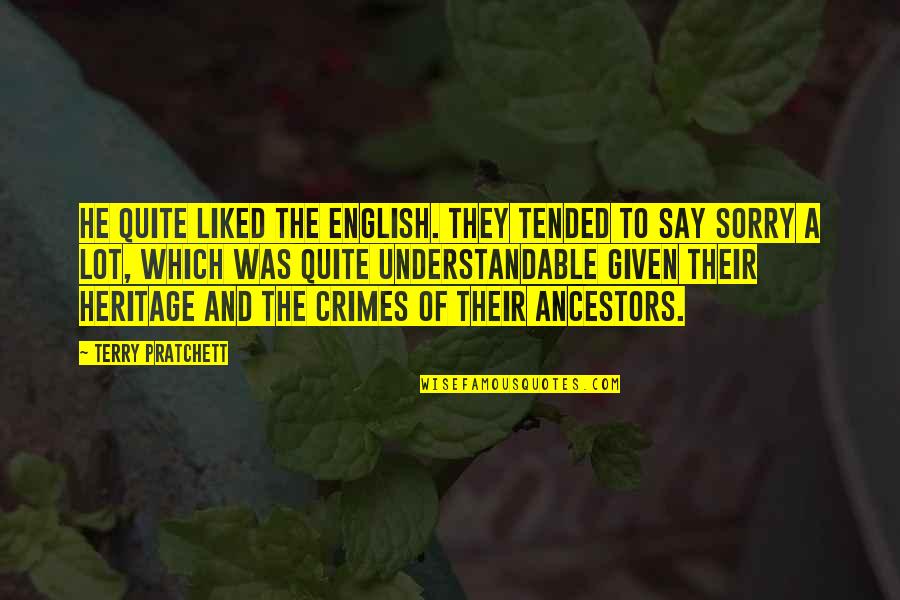 He quite liked the English. They tended to say sorry a lot, which was quite understandable given their heritage and the crimes of their ancestors. —
Terry Pratchett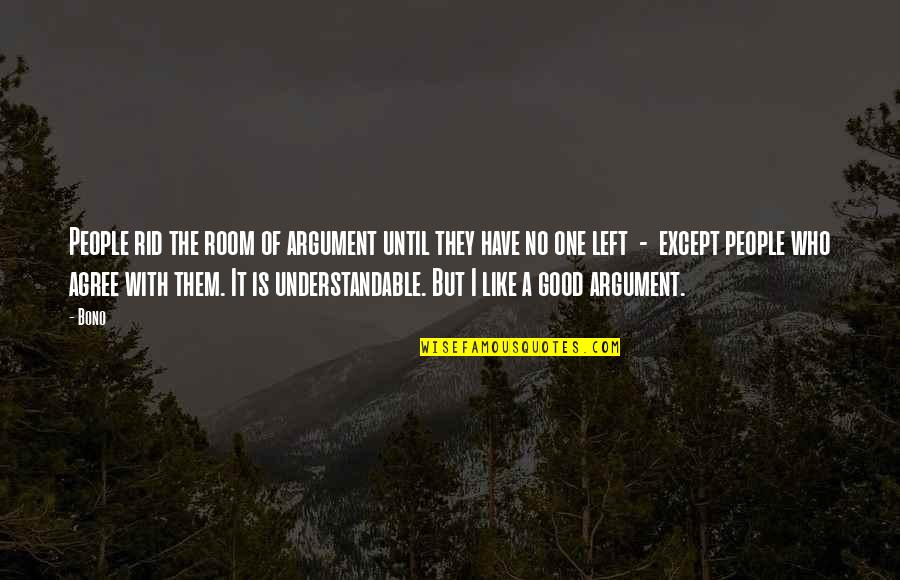 People rid the room of argument until they have no one left - except people who agree with them. It is understandable. But I like a good argument. —
Bono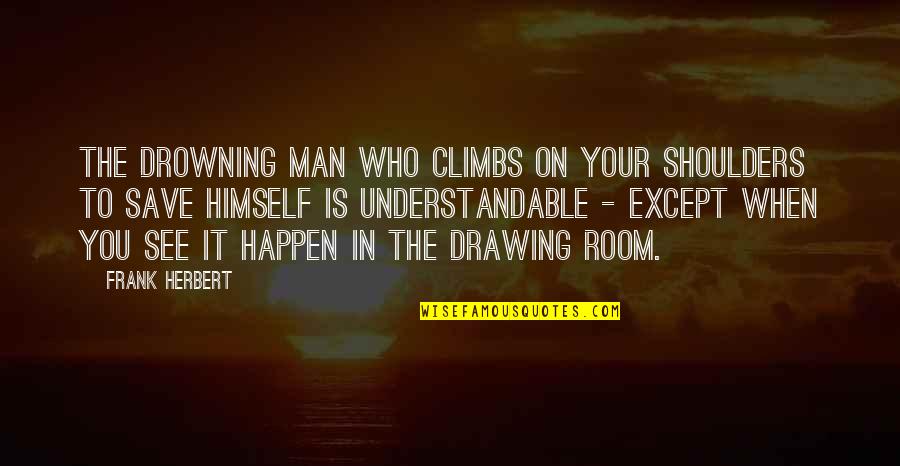 The drowning man who climbs on your shoulders to save himself is understandable - except when you see it happen in the drawing room. —
Frank Herbert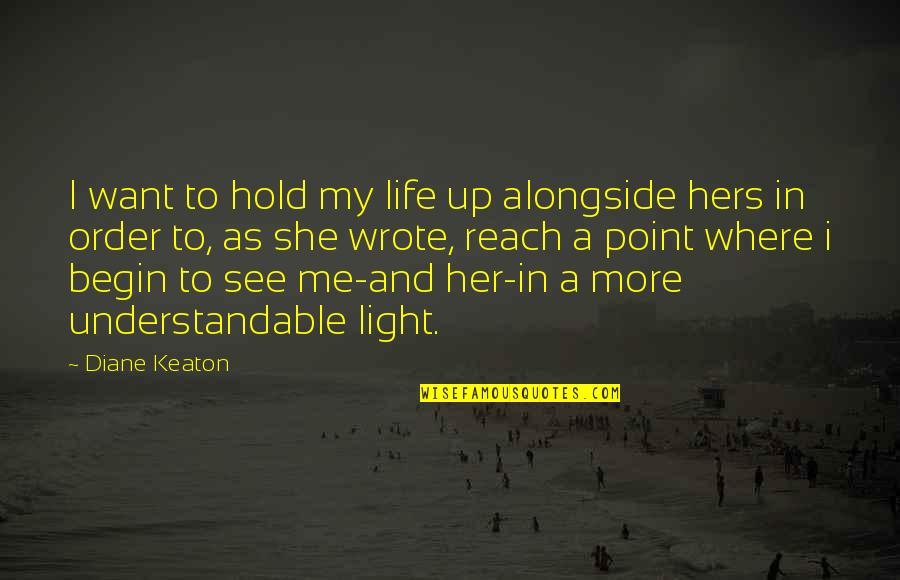 I want to hold my life up alongside hers in order to, as she wrote, reach a point where i begin to see me-and her-in a more understandable light. —
Diane Keaton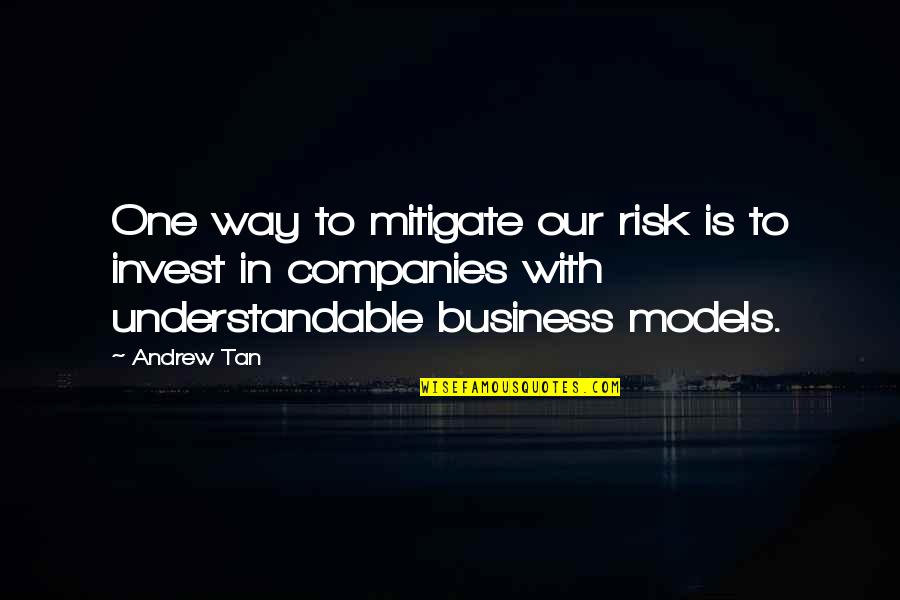 One way to mitigate our risk is to invest in companies with understandable business models. —
Andrew Tan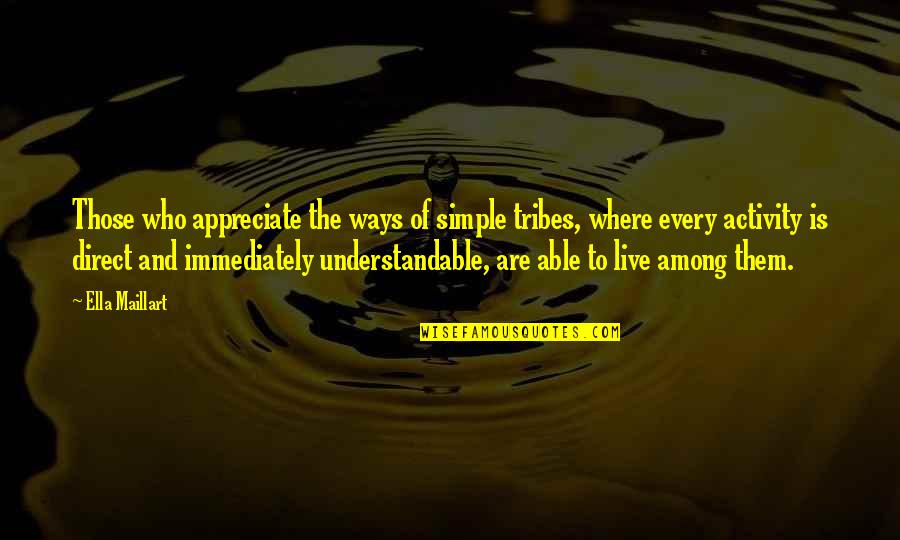 Those who appreciate the ways of simple tribes, where every activity is direct and immediately understandable, are able to live among them. —
Ella Maillart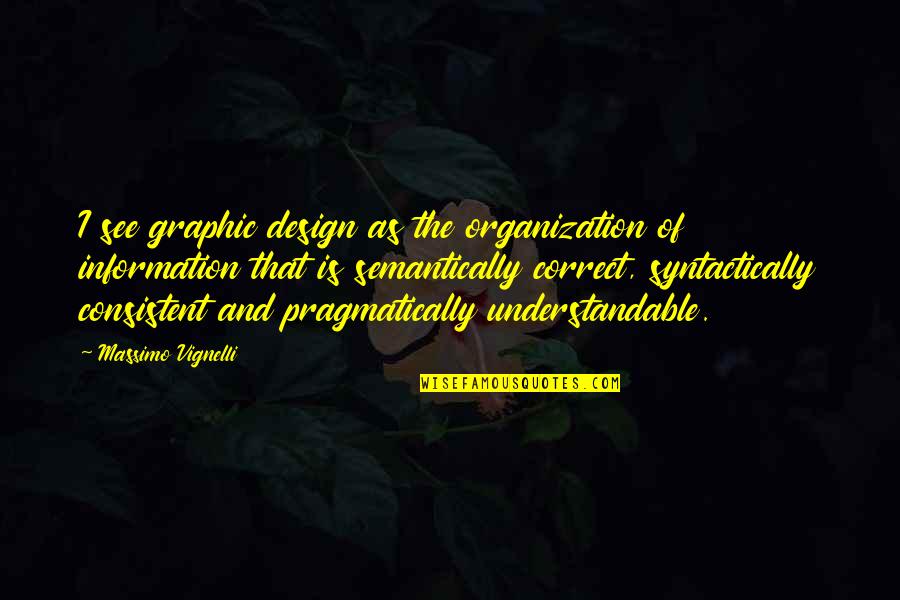 I see graphic design as the organization of information that is semantically correct, syntactically consistent and pragmatically understandable. —
Massimo Vignelli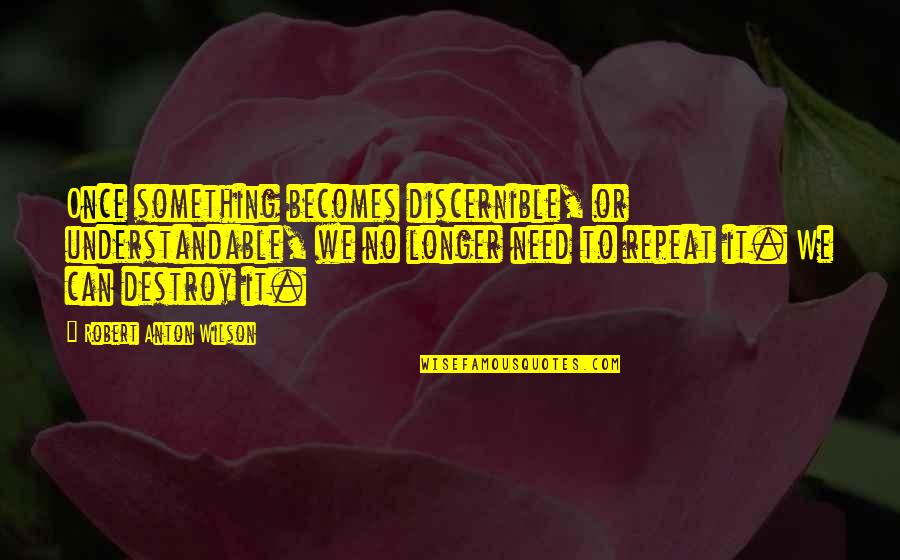 Once something becomes discernible, or understandable, we no longer need to repeat it. We can destroy it. —
Robert Anton Wilson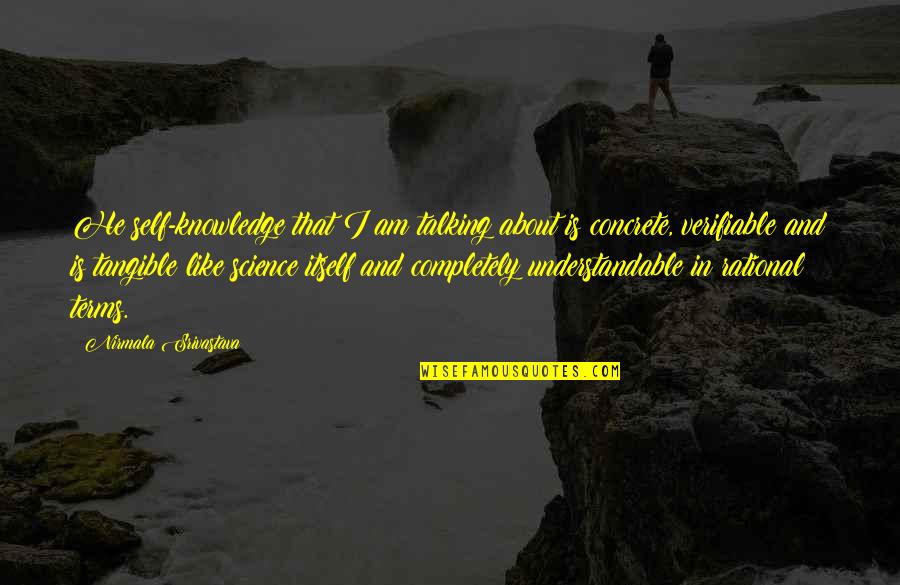 He self-knowledge that I am talking about is concrete, verifiable and is tangible like science itself and completely understandable in rational terms. —
Nirmala Srivastava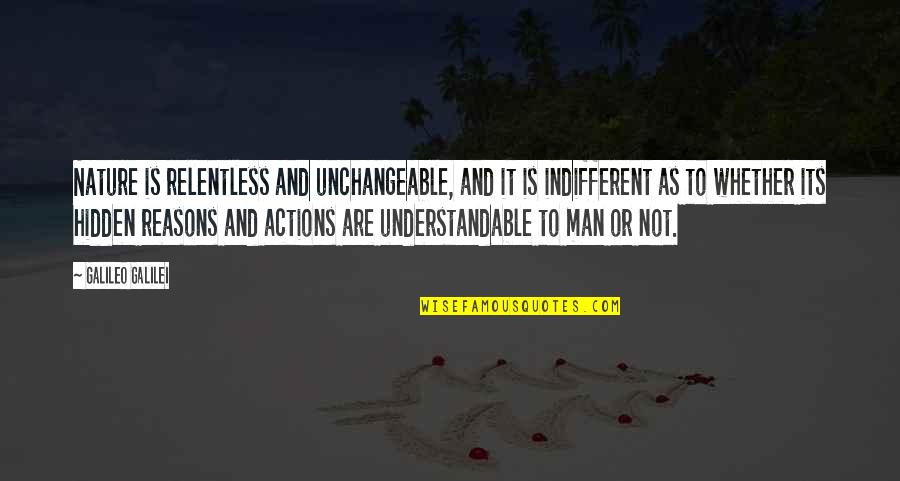 Nature is relentless and unchangeable, and it is indifferent as to whether its hidden reasons and actions are understandable to man or not. —
Galileo Galilei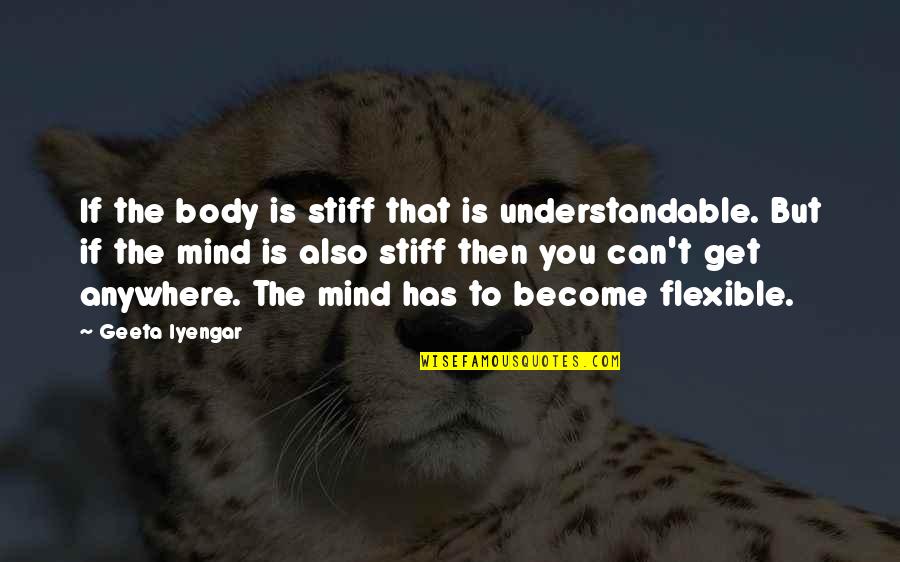 If the body is stiff that is understandable. But if the mind is also stiff then you can't get anywhere. The mind has to become flexible. —
Geeta Iyengar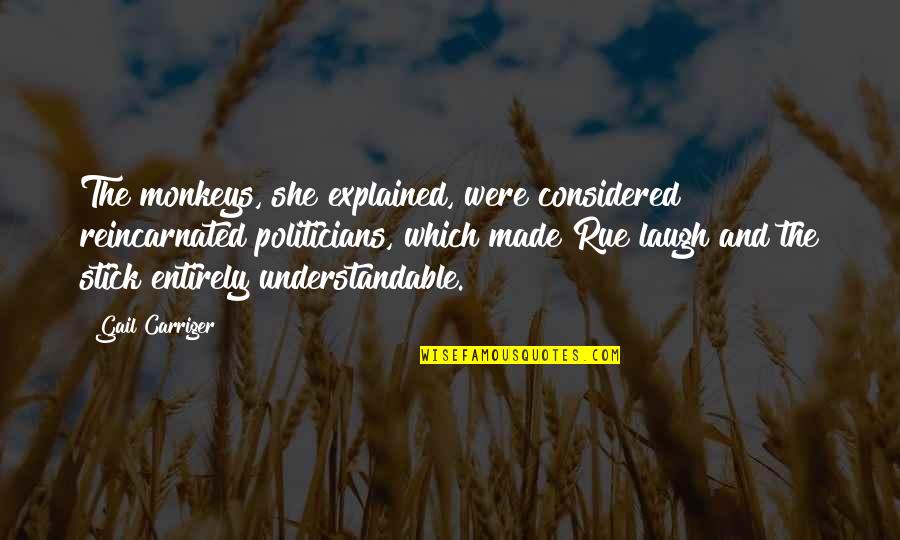 The monkeys, she explained, were considered reincarnated politicians, which made Rue laugh and the stick entirely understandable. —
Gail Carriger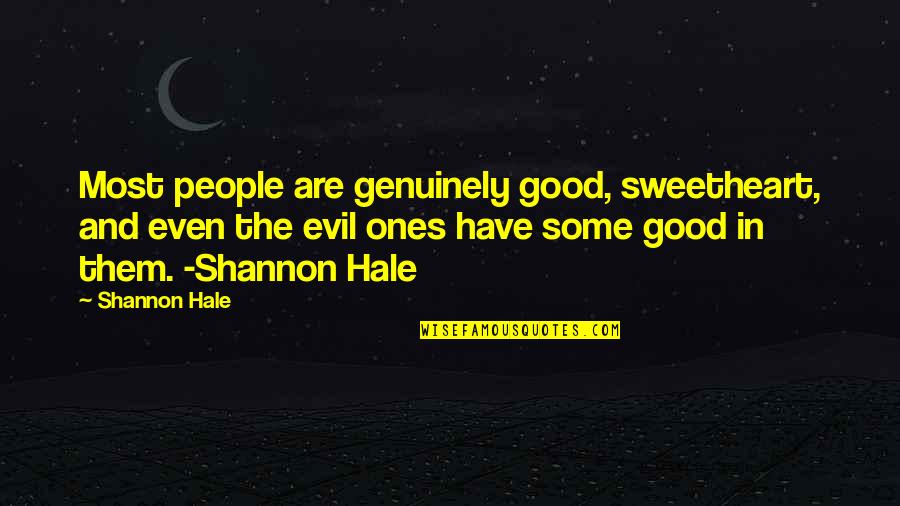 Most people are genuinely good, sweetheart, and even the evil ones have some good in them. -Shannon Hale —
Shannon Hale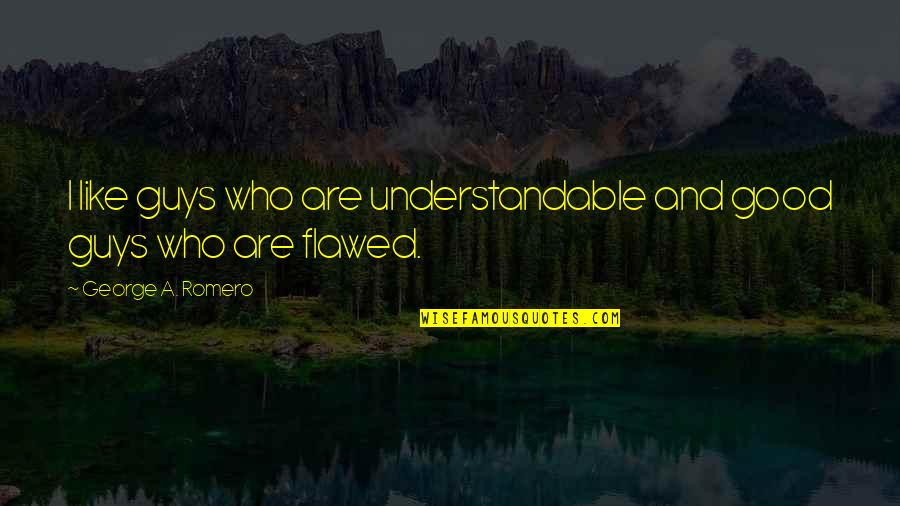 I like guys who are understandable and good guys who are flawed. —
George A. Romero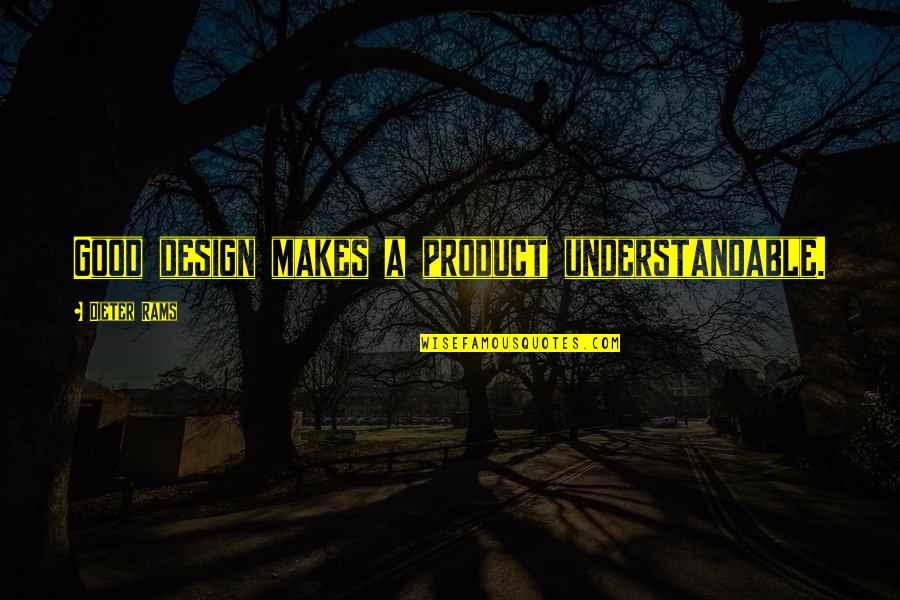 Good design makes a product understandable. —
Dieter Rams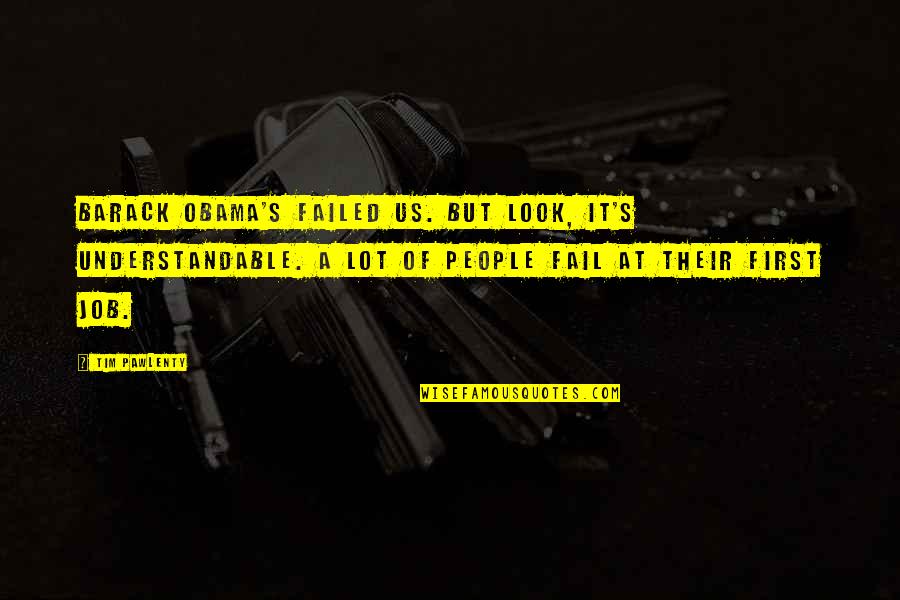 Barack Obama's failed us. But look, it's understandable. A lot of people fail at their first job. —
Tim Pawlenty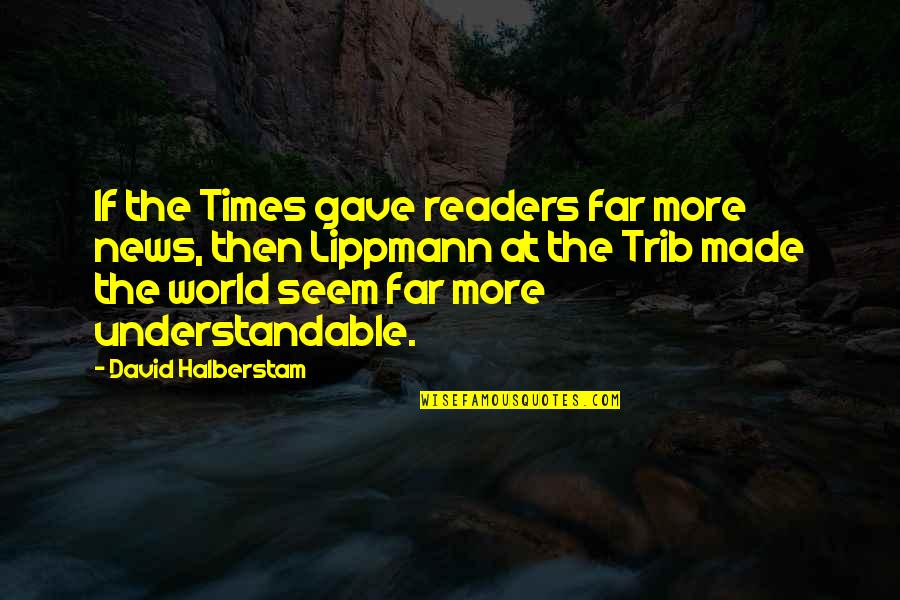 If the Times gave readers far more news, then Lippmann at the Trib made the world seem far more understandable. —
David Halberstam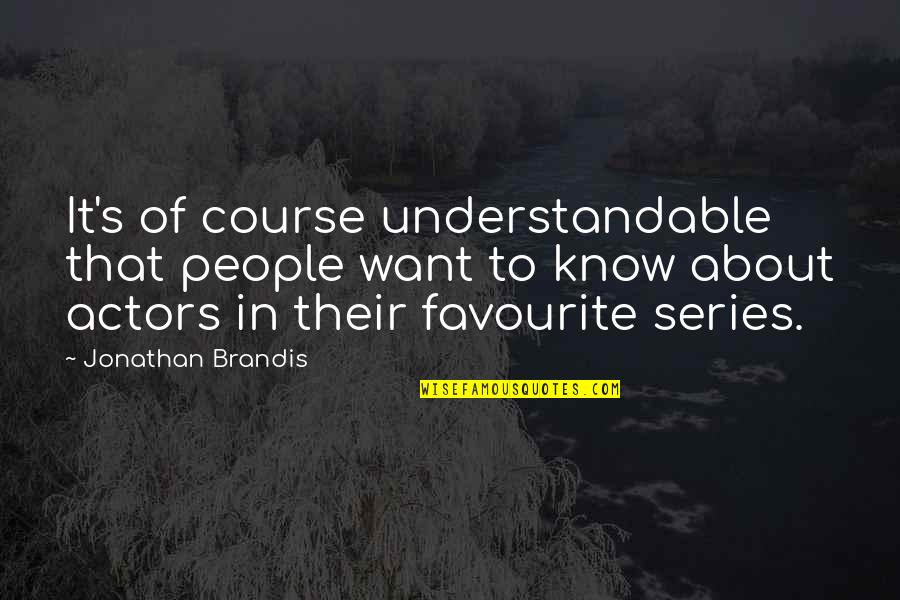 It's of course understandable that people want to know about actors in their favourite series. —
Jonathan Brandis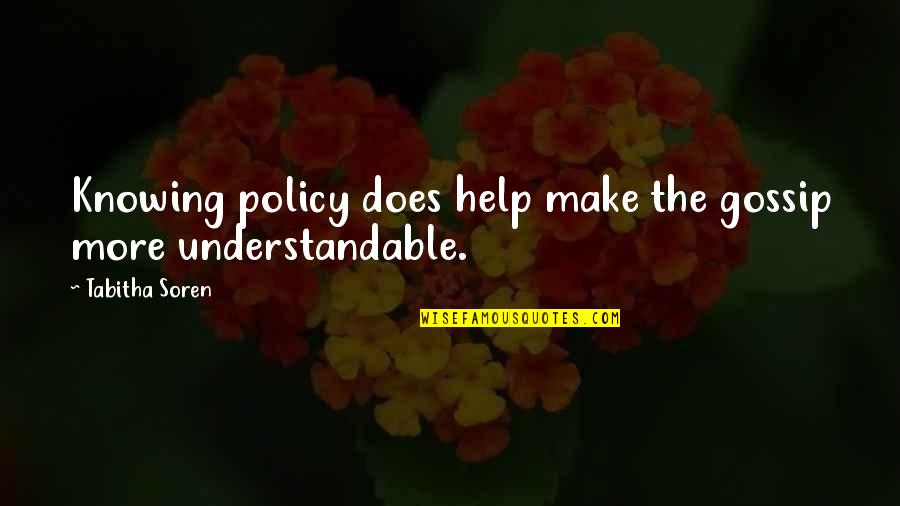 Knowing policy does help make the gossip more understandable. —
Tabitha Soren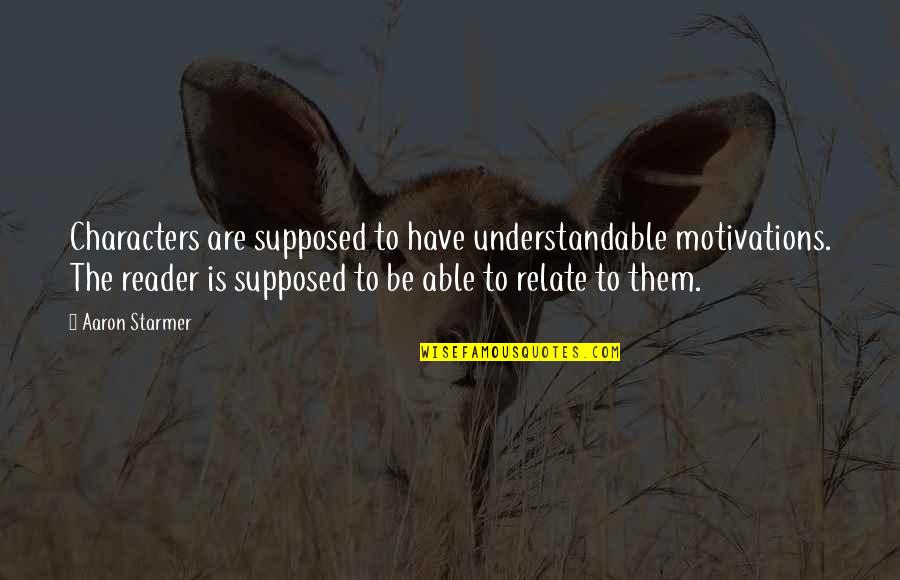 Characters are supposed to have understandable motivations. The reader is supposed to be able to relate to them. —
Aaron Starmer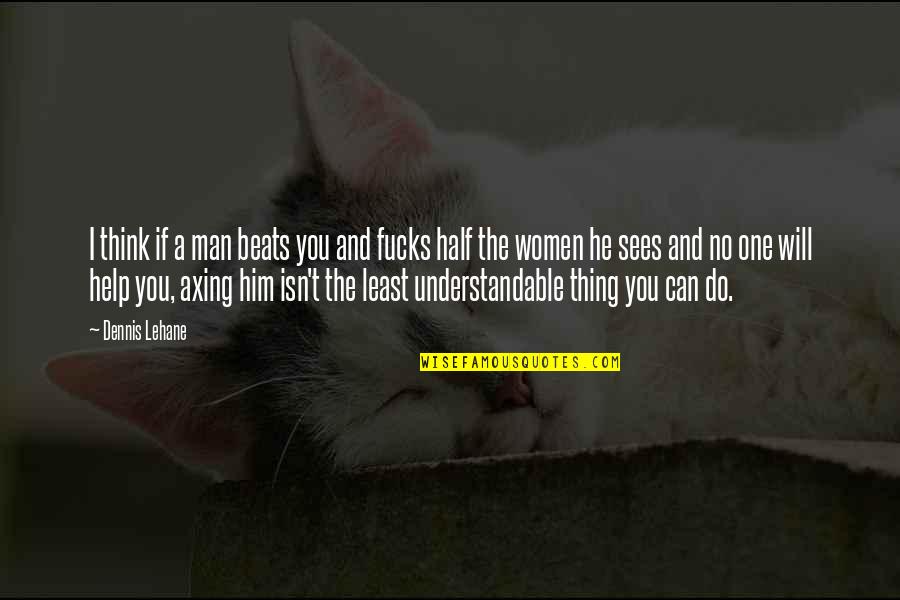 I think if a man beats you and fucks half the women he sees and no one will help you, axing him isn't the least understandable thing you can do. —
Dennis Lehane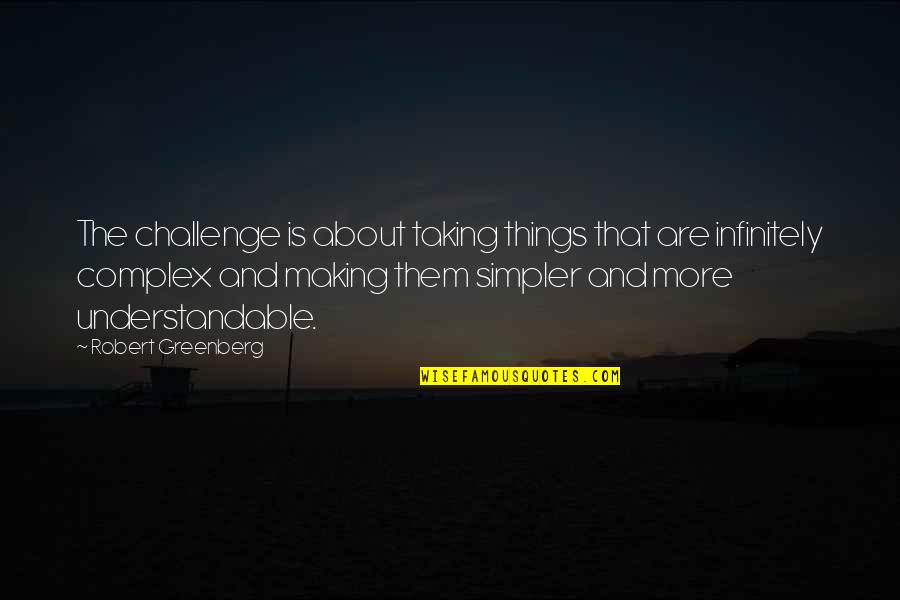 The challenge is about taking things that are infinitely complex and making them simpler and more understandable. —
Robert Greenberg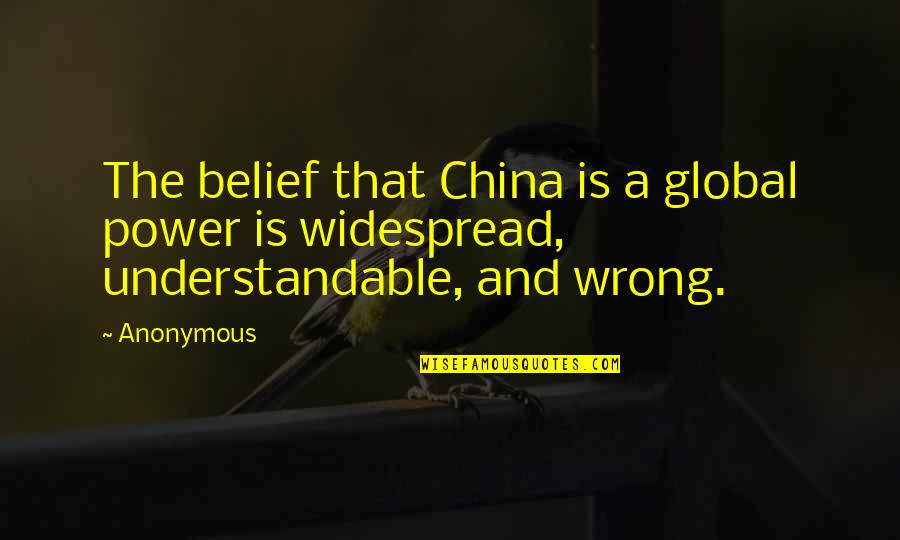 The belief that China is a global power is widespread, understandable, and wrong. —
Anonymous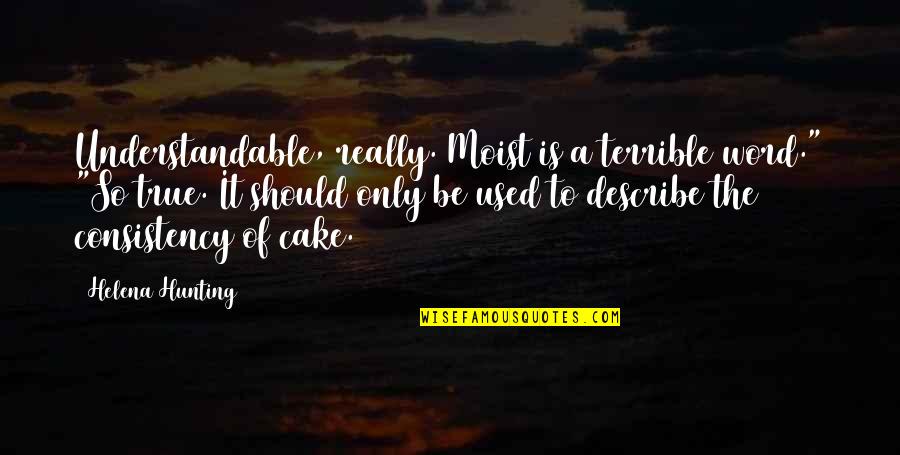 Understandable, really. Moist is a terrible word." "So true. It should only be used to describe the consistency of cake. —
Helena Hunting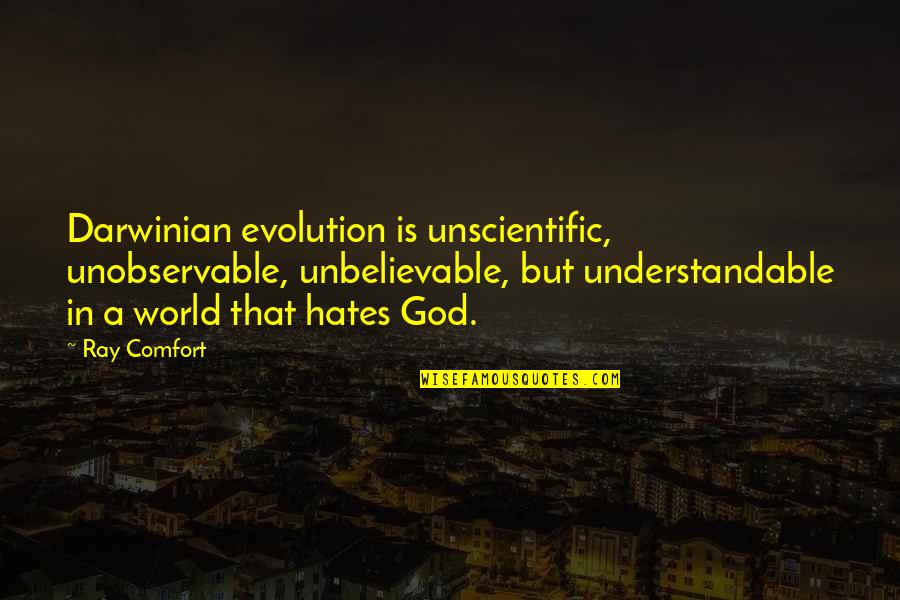 Darwinian evolution is unscientific, unobservable, unbelievable, but understandable in a world that hates God. —
Ray Comfort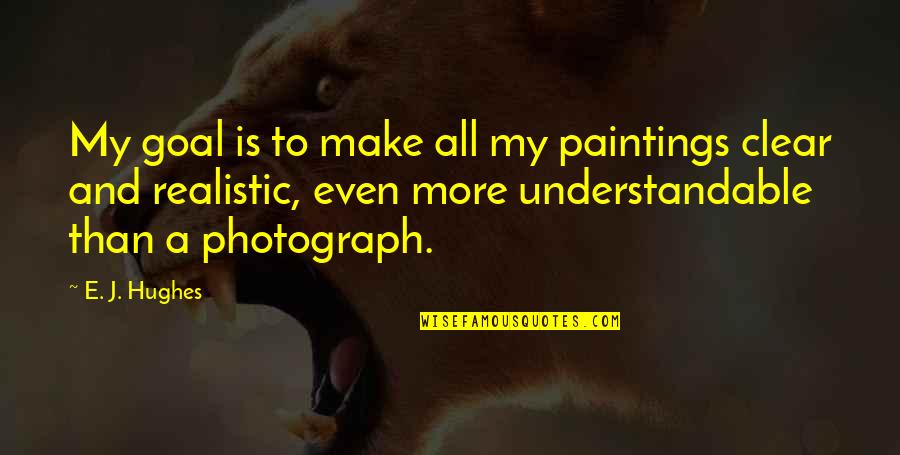 My goal is to make all my paintings clear and realistic, even more understandable than a photograph. —
E. J. Hughes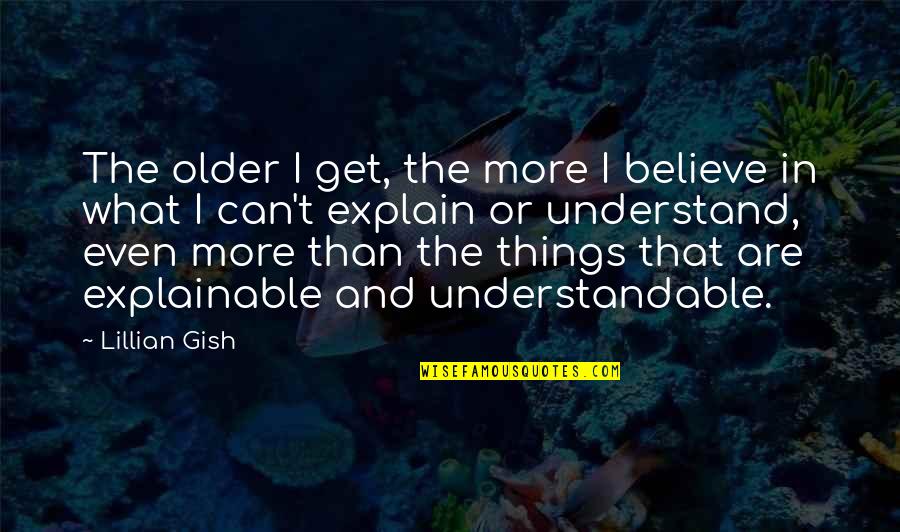 The older I get, the more I believe in what I can't explain or understand, even more than the things that are explainable and understandable. —
Lillian Gish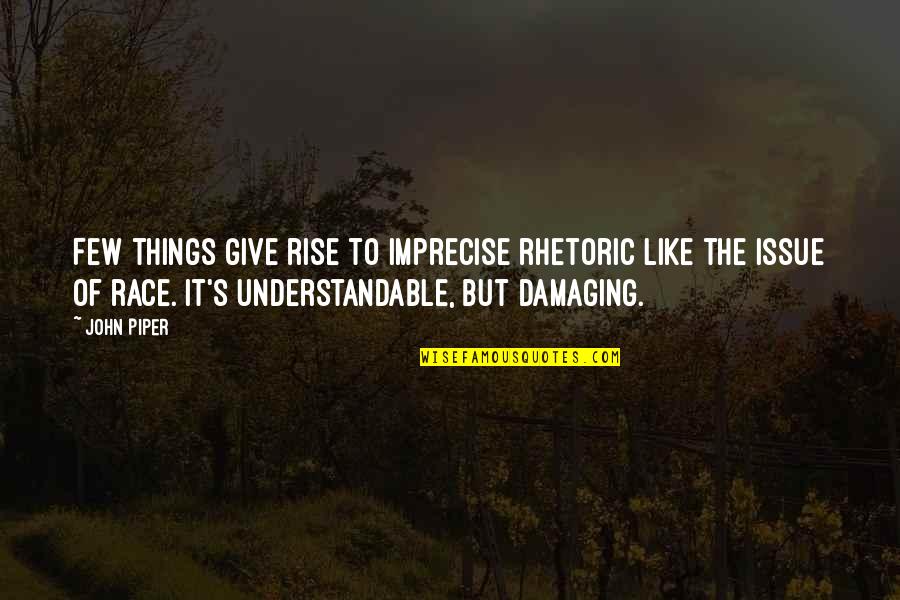 Few things give rise to imprecise rhetoric like the issue of race. It's understandable, but damaging. —
John Piper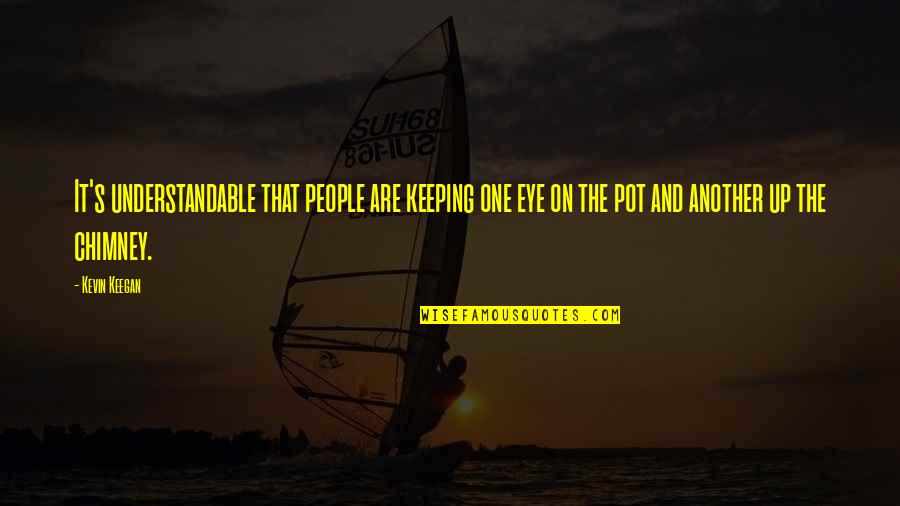 It's understandable that people are keeping one eye on the pot and another up the chimney. —
Kevin Keegan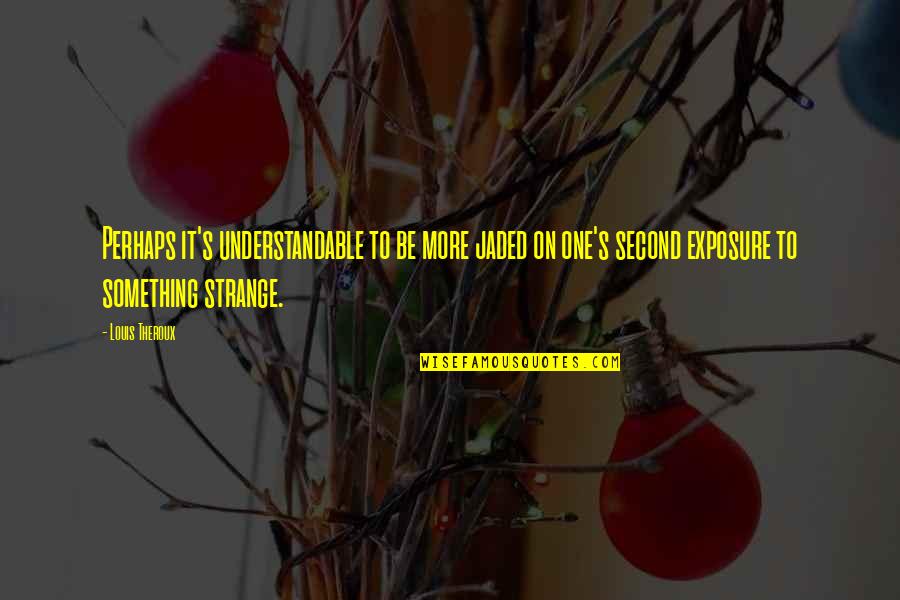 Perhaps it's understandable to be more jaded on one's second exposure to something strange. —
Louis Theroux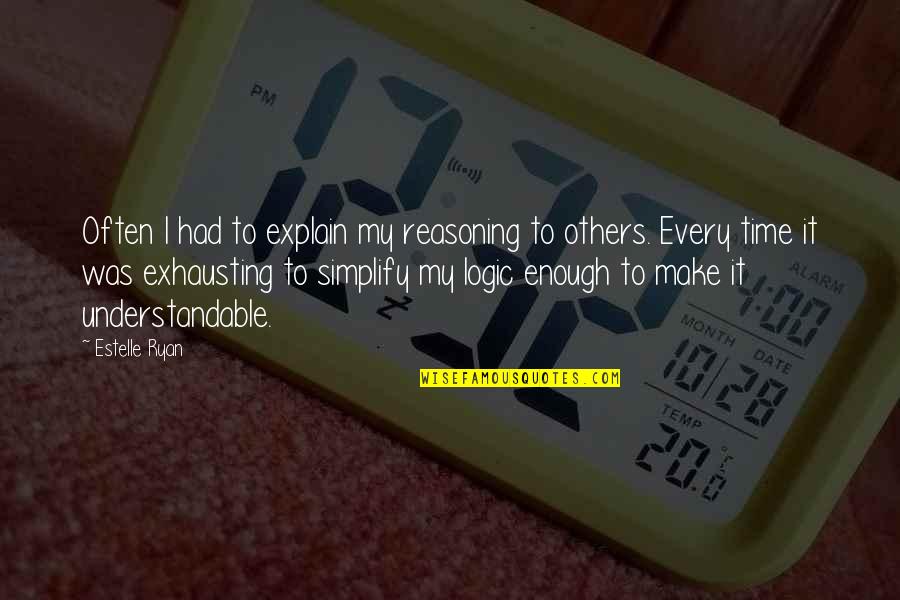 Often I had to explain my reasoning to others. Every time it was exhausting to simplify my logic enough to make it understandable. —
Estelle Ryan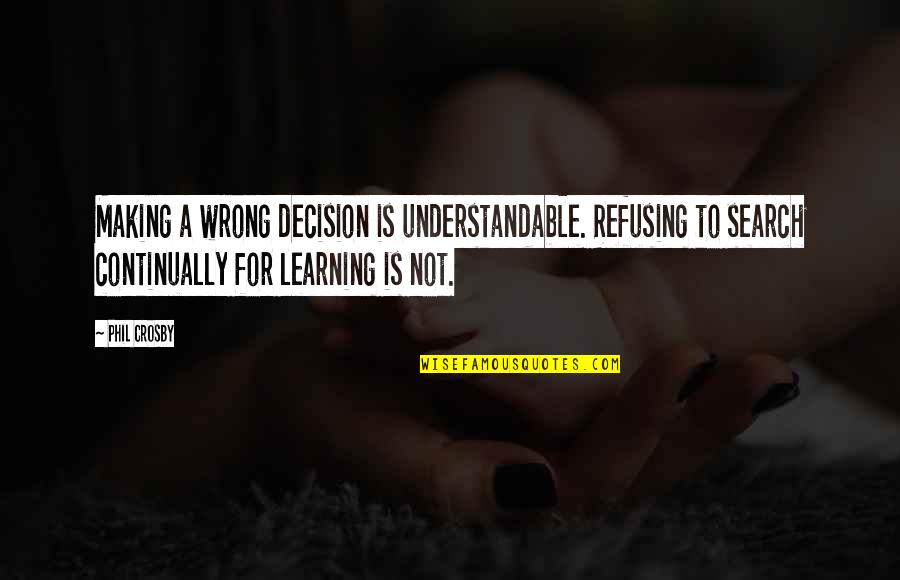 Making a wrong decision is understandable. Refusing to search continually for learning is not. —
Phil Crosby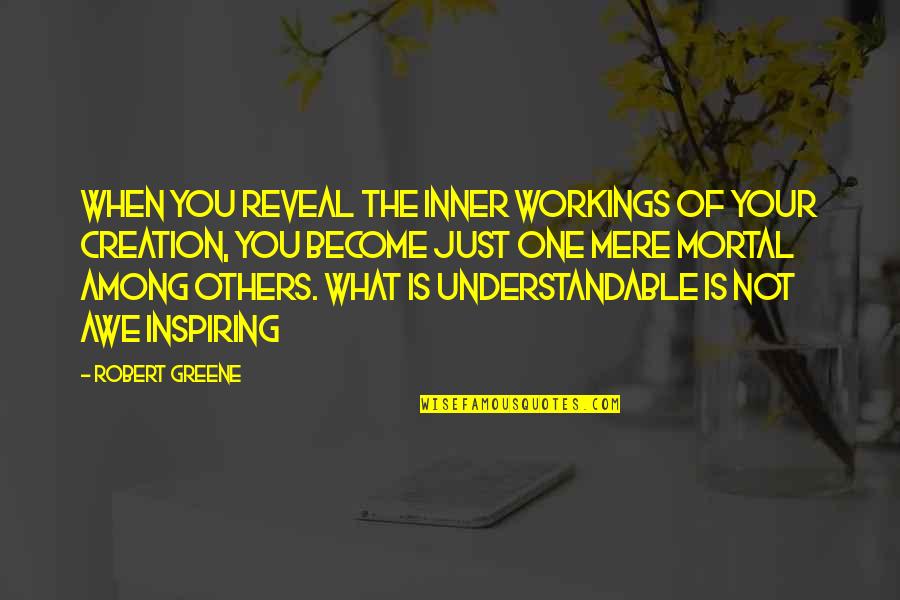 When you reveal the inner workings of your creation, you become just one mere mortal among others. What is understandable is not awe inspiring —
Robert Greene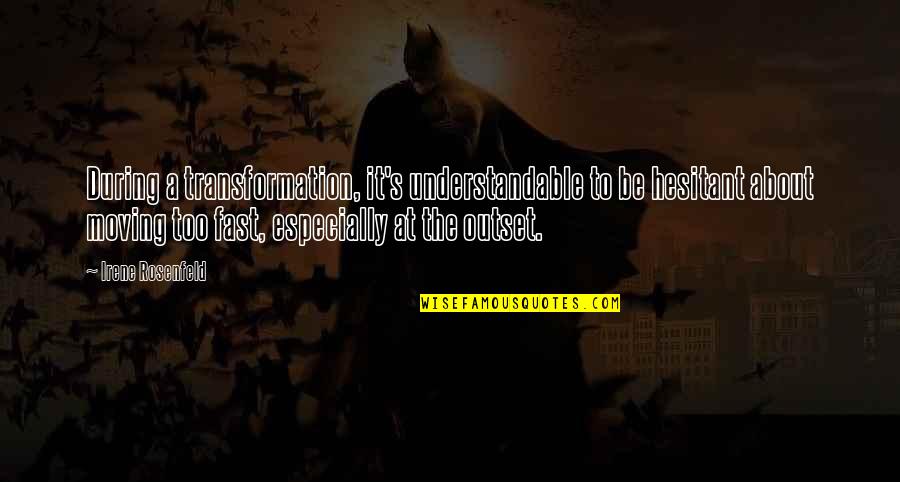 During a transformation, it's understandable to be hesitant about moving too fast, especially at the outset. —
Irene Rosenfeld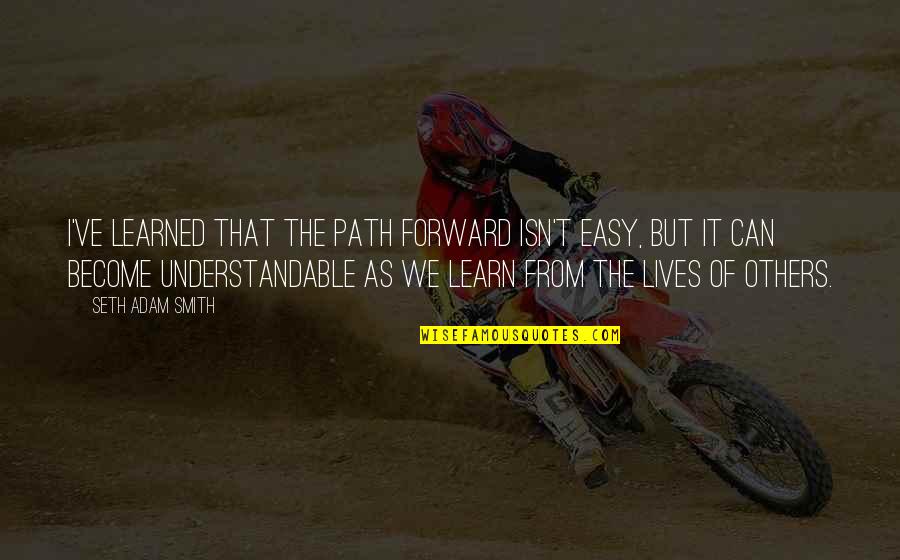 I've learned that the path forward isn't easy, but it can become understandable as we learn from the lives of others. —
Seth Adam Smith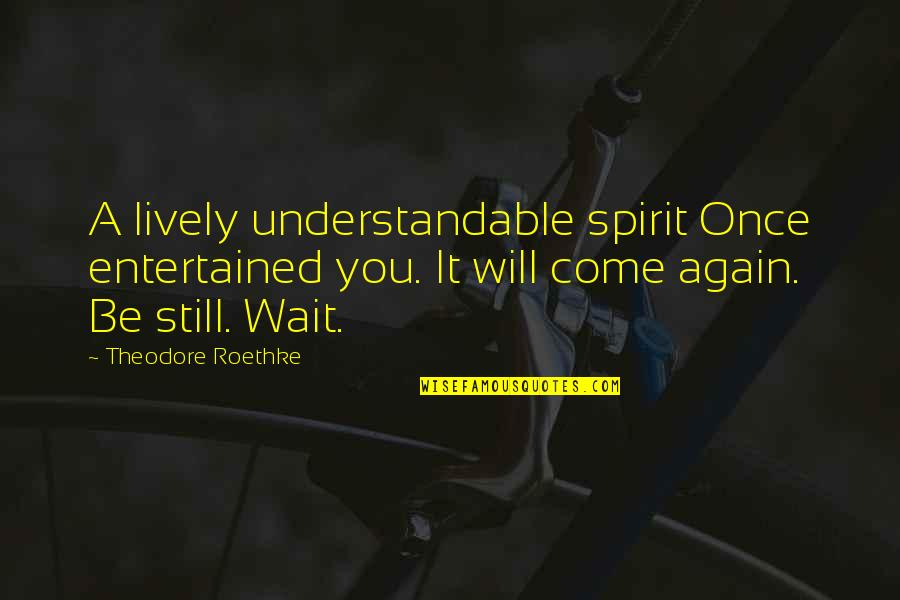 A lively understandable spirit Once entertained you. It will come again. Be still. Wait. —
Theodore Roethke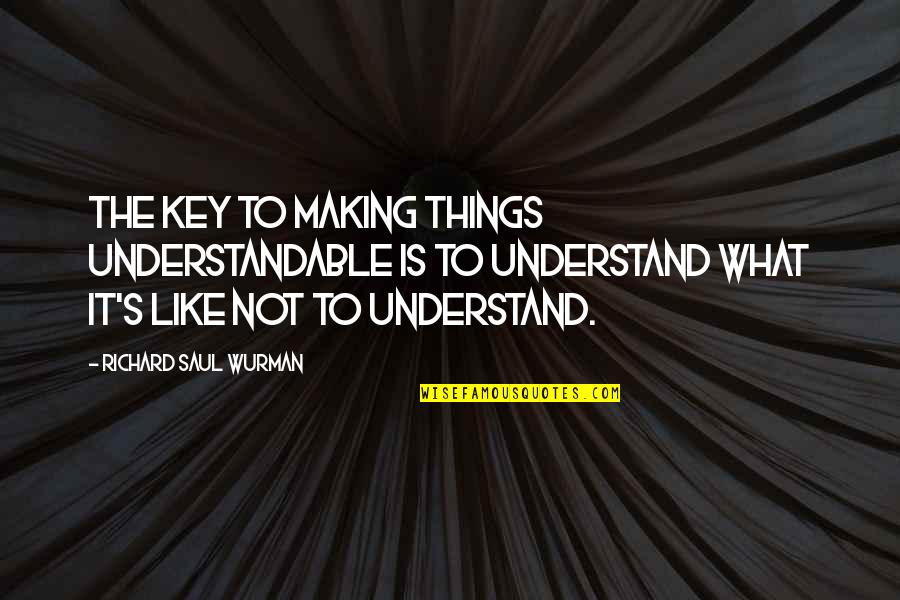 The key to making things understandable is to understand what it's like not to understand. —
Richard Saul Wurman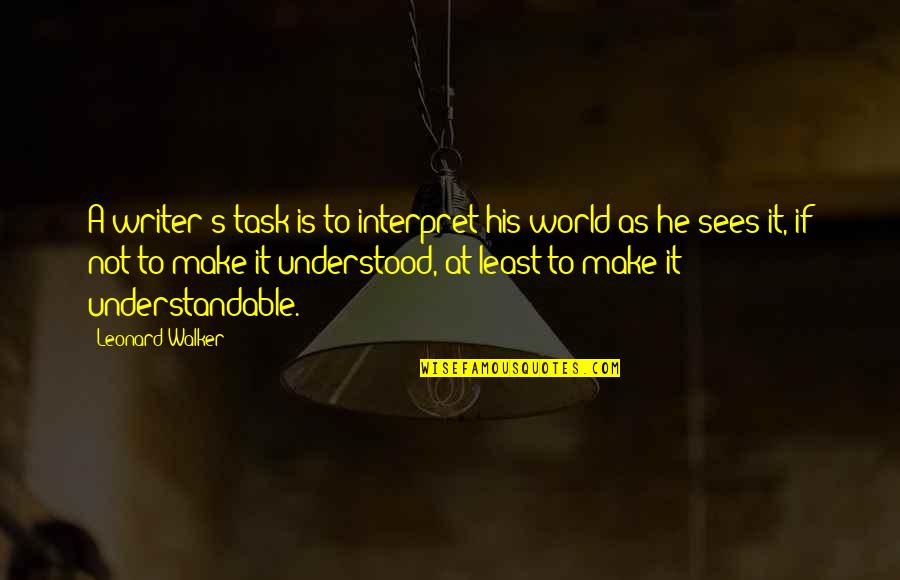 A writer's task is to interpret his world as he sees it, if not to make it understood, at least to make it understandable. —
Leonard Walker