Not Mutual Love Quotes
Collection of top 38 famous quotes about Not Mutual Love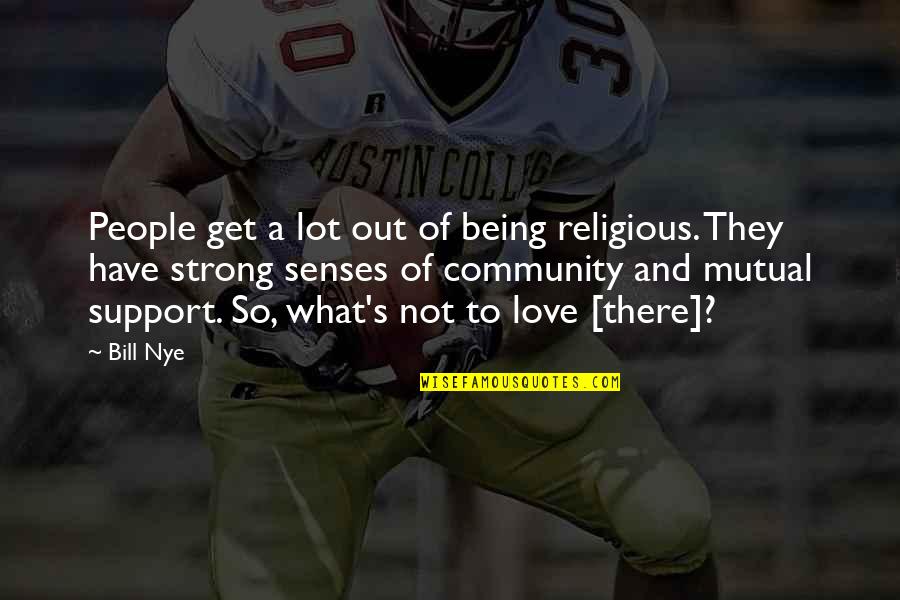 People get a lot out of being religious. They have strong senses of community and mutual support. So, what's not to love [there]?
—
Bill Nye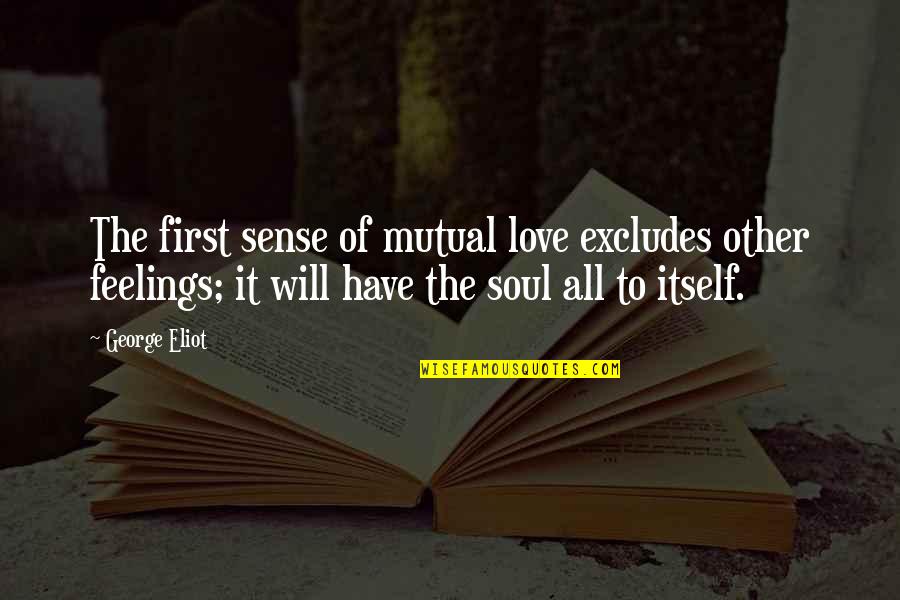 The first sense of mutual love excludes other feelings; it will have the soul all to itself.
—
George Eliot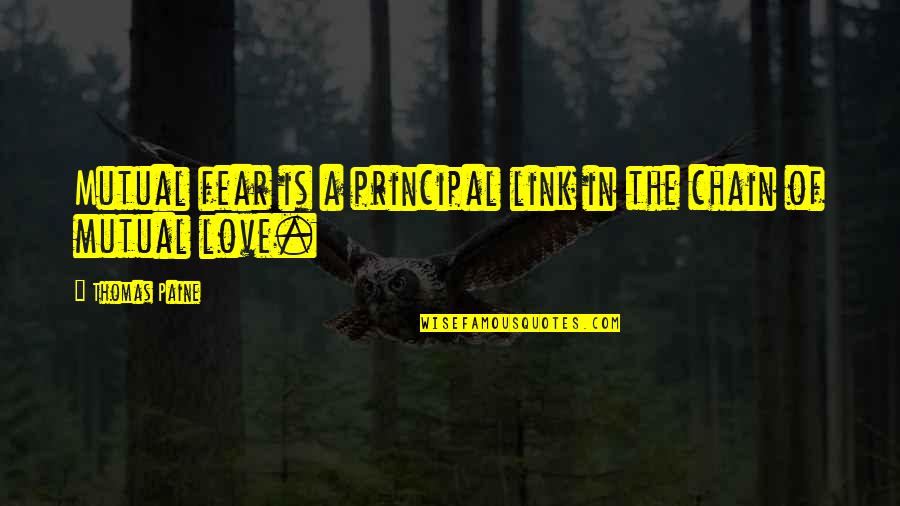 Mutual fear is a principal link in the chain of mutual love.
—
Thomas Paine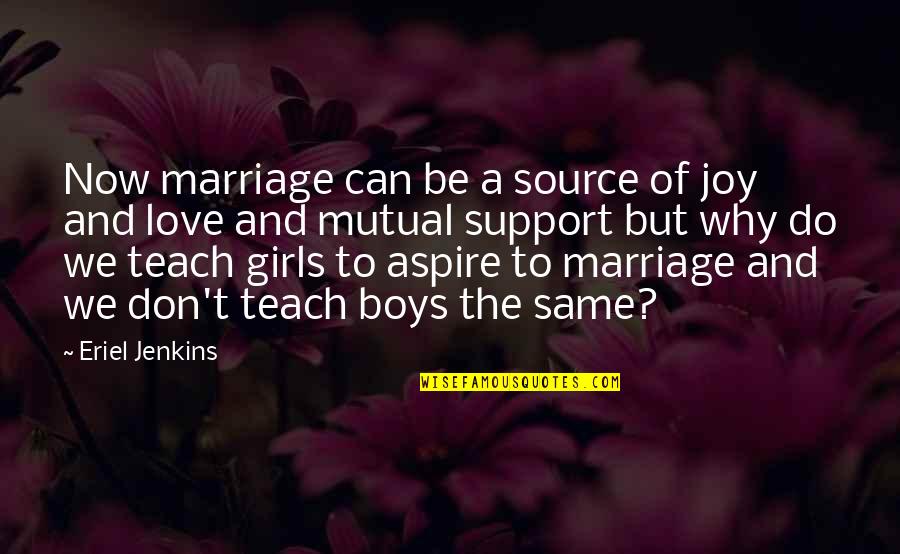 Now marriage can be a source of joy and love and mutual support but why do we teach girls to aspire to marriage and we don't teach boys the same?
—
Eriel Jenkins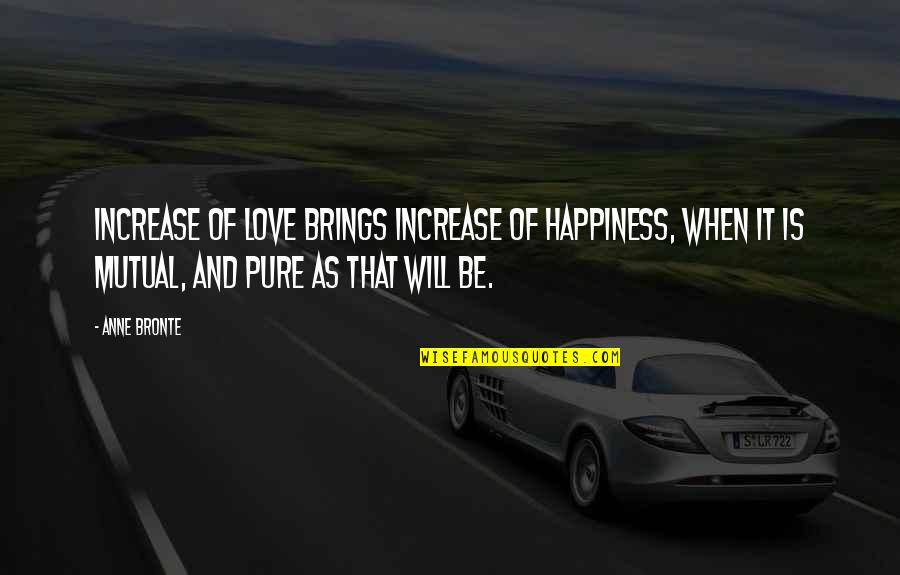 Increase of love brings increase of happiness, when it is mutual, and pure as that will be.
—
Anne Bronte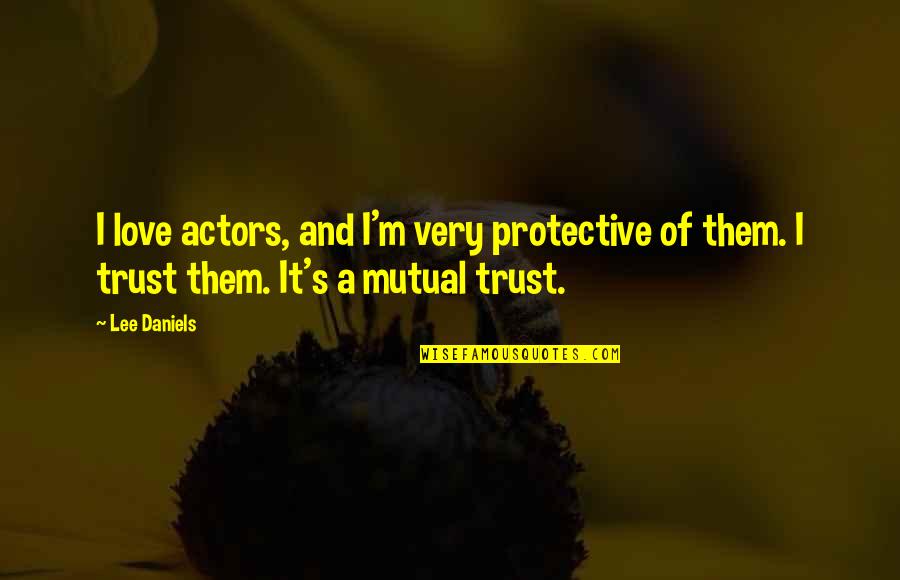 I love actors, and I'm very protective of them. I trust them. It's a mutual trust.
—
Lee Daniels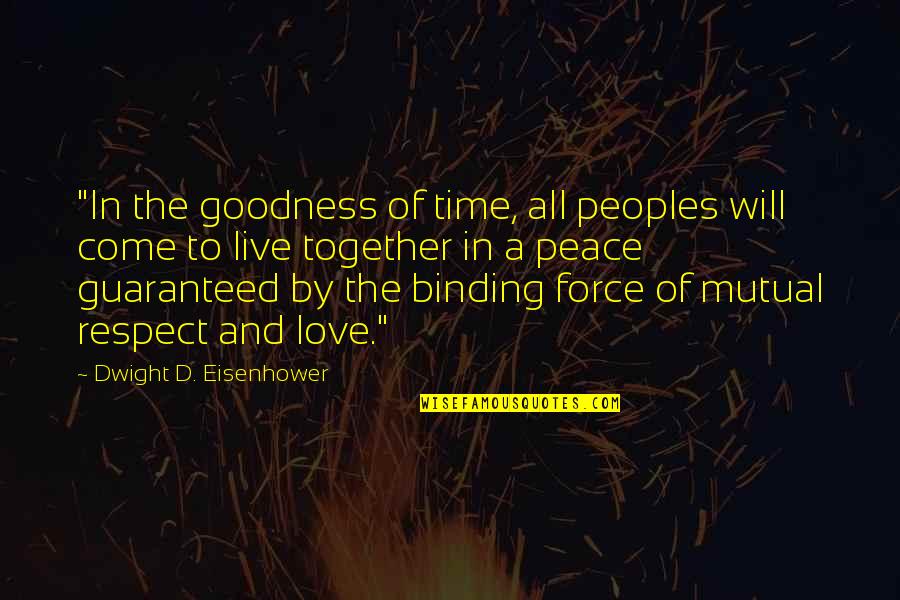 "In the goodness of time, all peoples will come to live together in a peace guaranteed by the binding force of mutual respect and love."
—
Dwight D. Eisenhower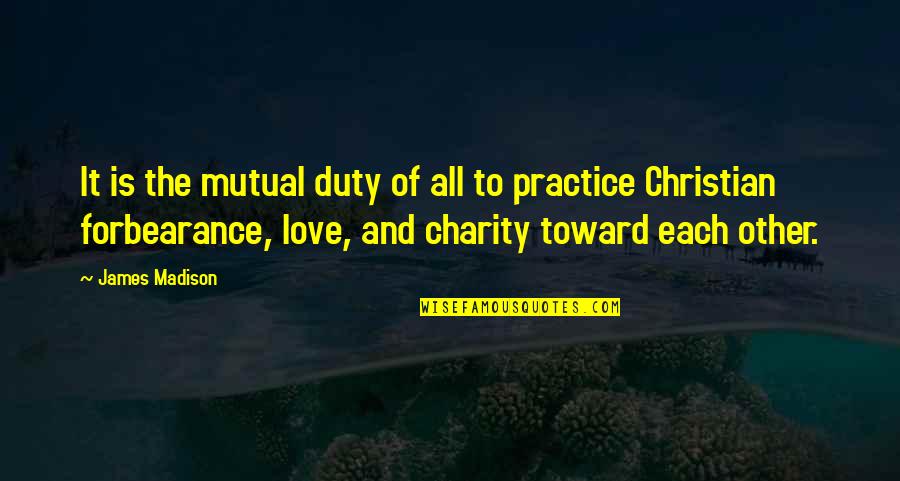 It is the mutual duty of all to practice Christian forbearance, love, and charity toward each other.
—
James Madison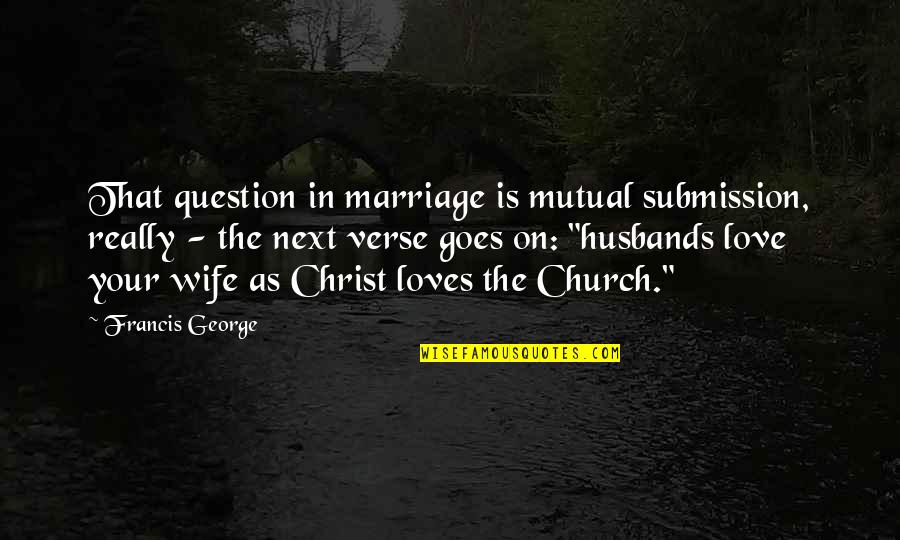 That question in marriage is mutual submission, really - the next verse goes on: "husbands love your wife as Christ loves the Church."
—
Francis George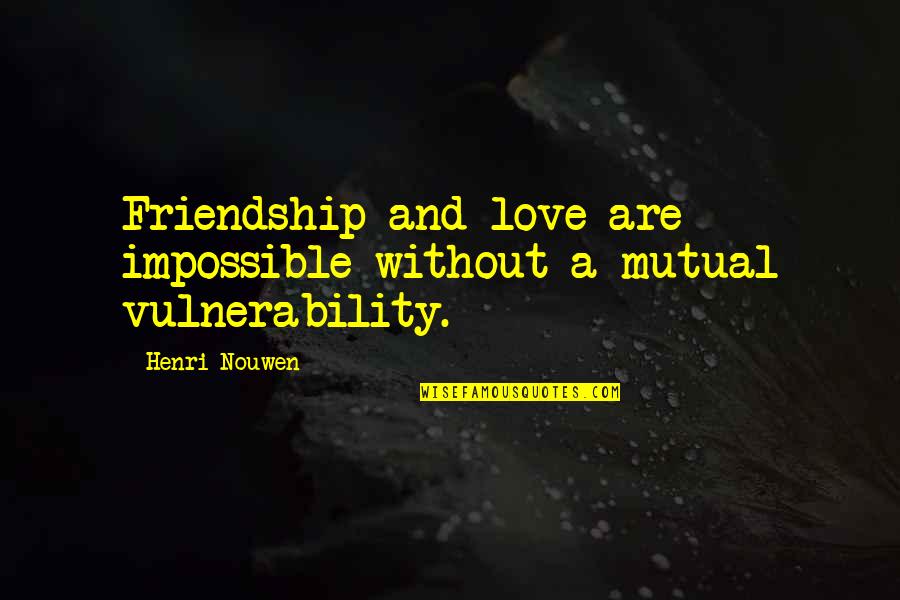 Friendship and love are impossible without a mutual vulnerability.
—
Henri Nouwen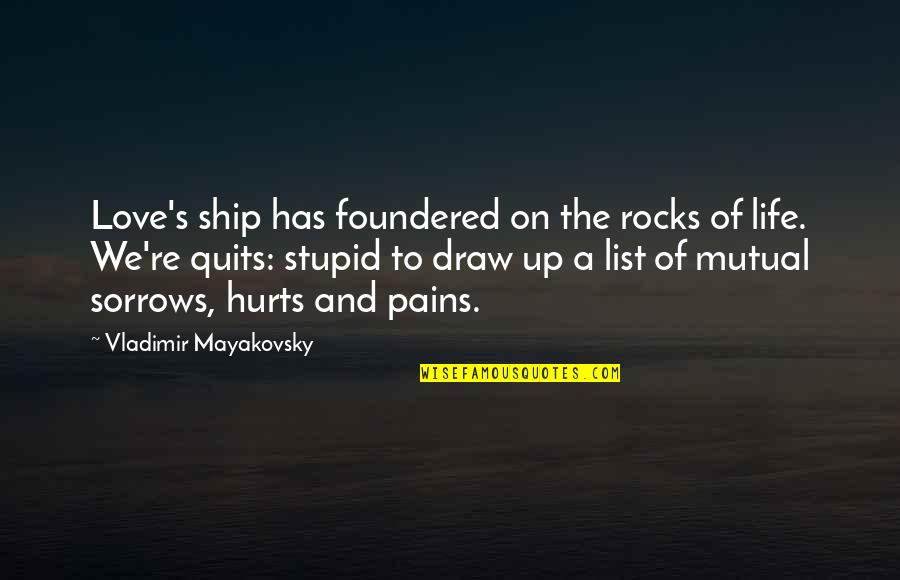 Love's ship has foundered on the rocks of life. We're quits: stupid to draw up a list of mutual sorrows, hurts and pains.
—
Vladimir Mayakovsky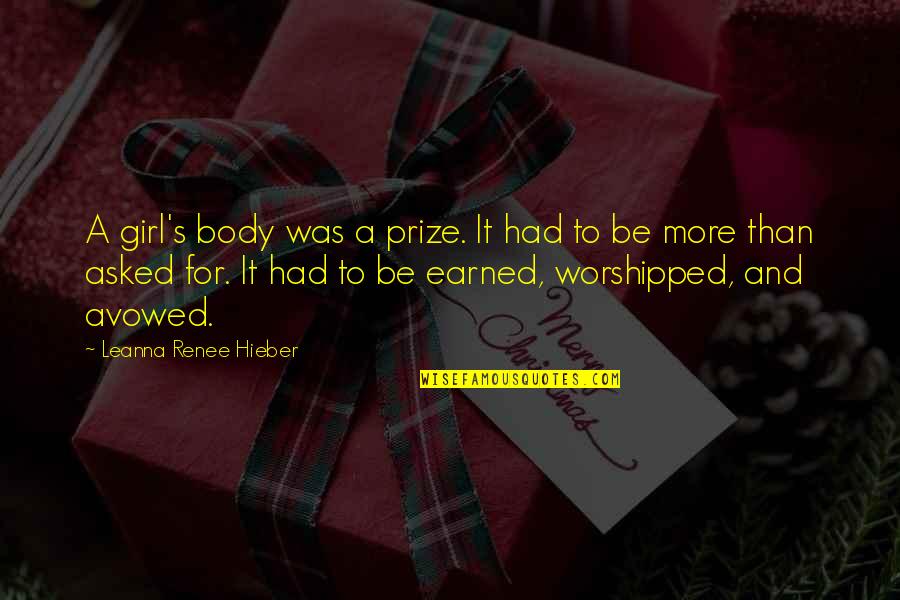 A girl's body was a prize. It had to be more than asked for. It had to be earned, worshipped, and avowed.
—
Leanna Renee Hieber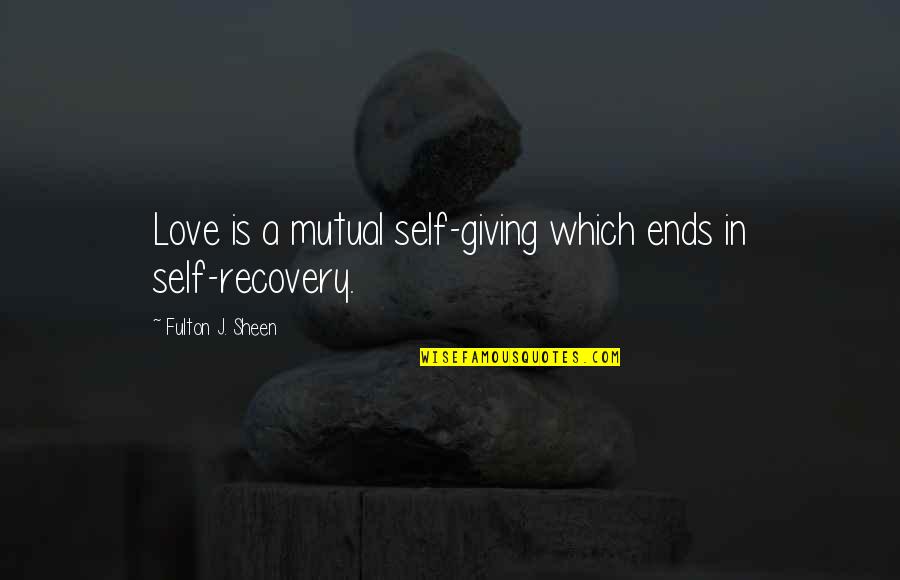 Love is a mutual self-giving which ends in self-recovery. —
Fulton J. Sheen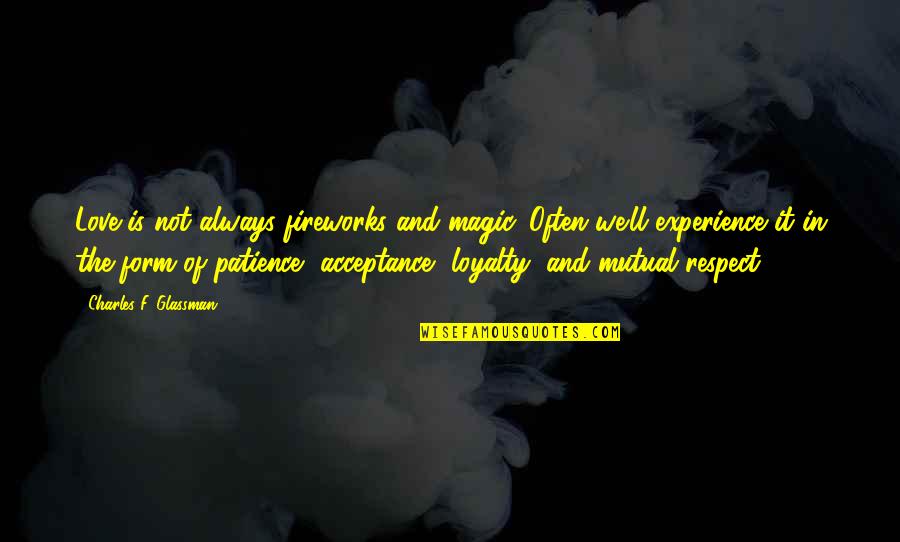 Love is not always fireworks and magic. Often we'll experience it in the form of patience, acceptance, loyalty, and mutual respect. —
Charles F. Glassman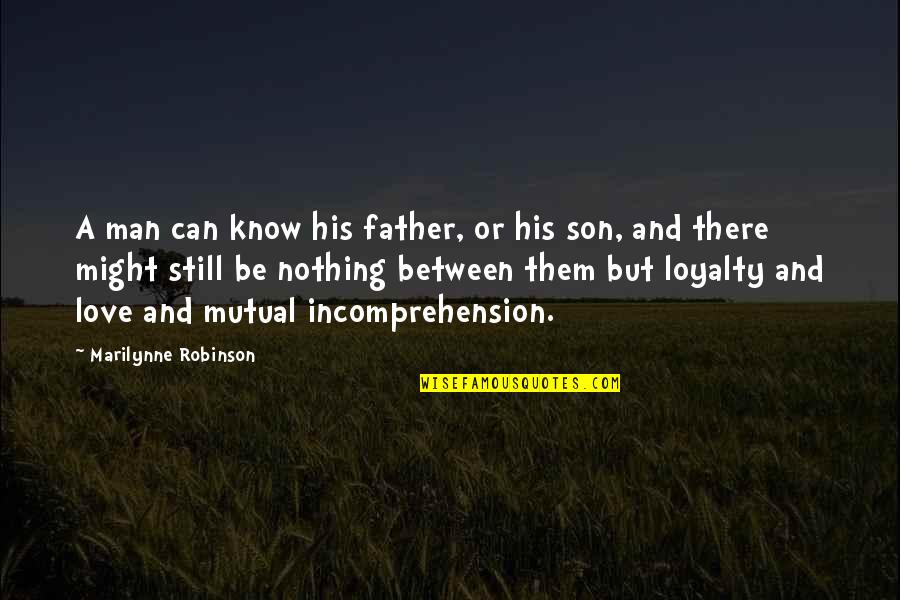 A man can know his father, or his son, and there might still be nothing between them but loyalty and love and mutual incomprehension. —
Marilynne Robinson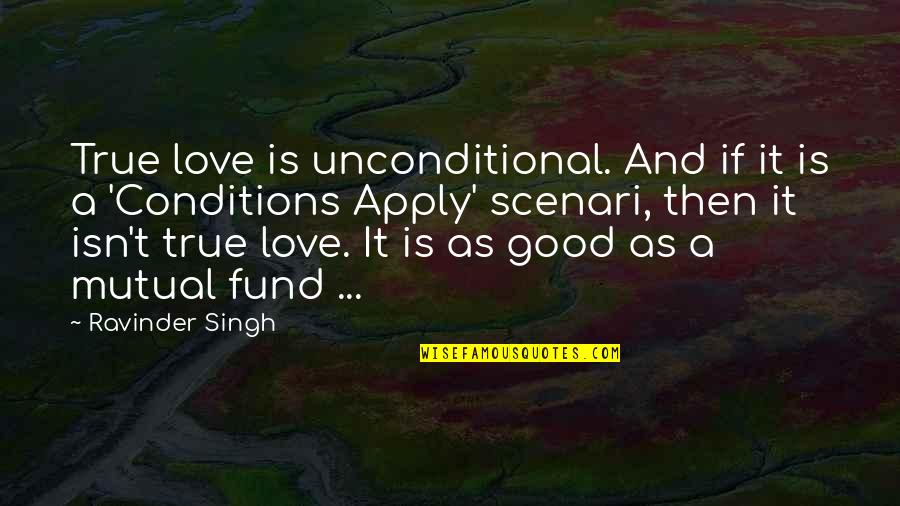 True love is unconditional. And if it is a 'Conditions Apply' scenari, then it isn't true love. It is as good as a mutual fund ... —
Ravinder Singh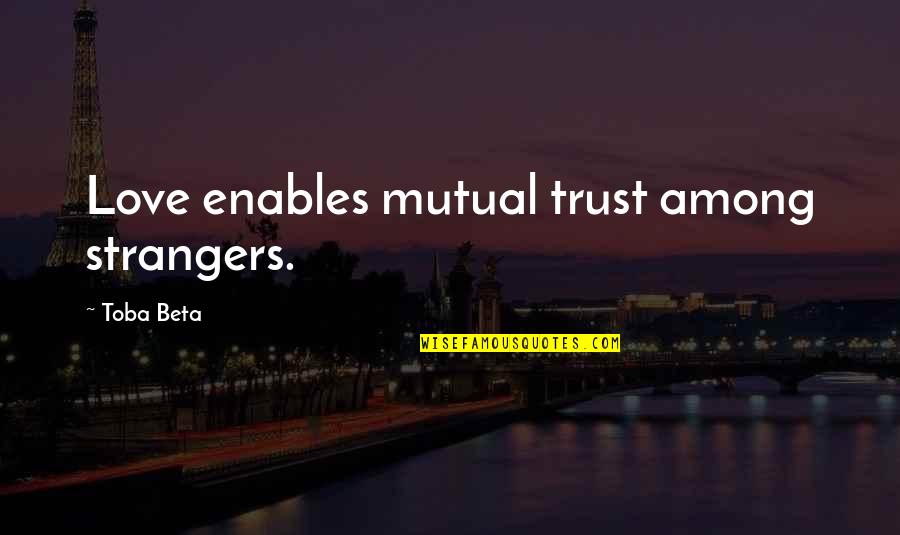 Love enables mutual trust among strangers. —
Toba Beta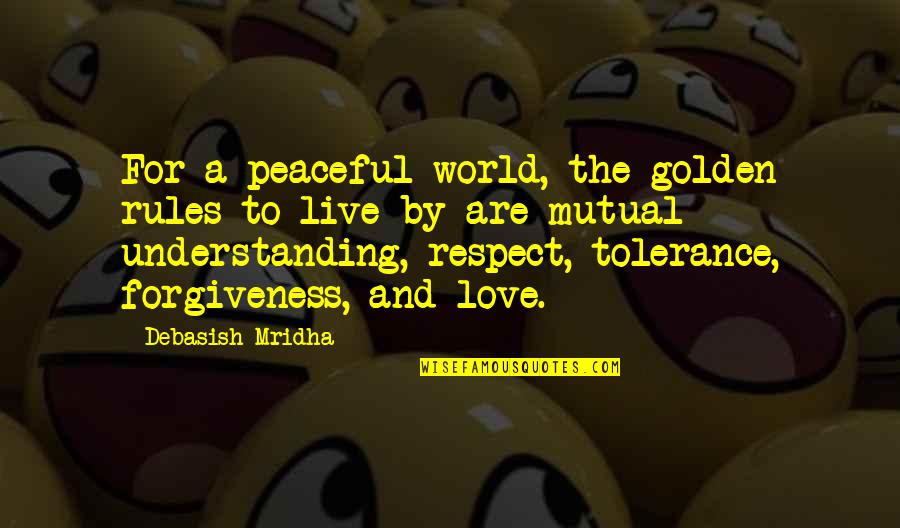 For a peaceful world, the golden rules to live by are mutual understanding, respect, tolerance, forgiveness, and love. —
Debasish Mridha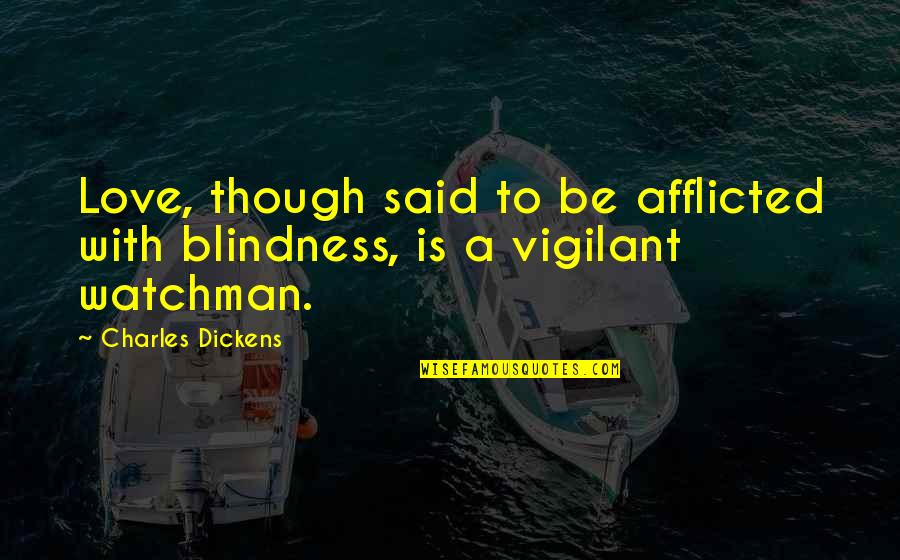 Love, though said to be afflicted with blindness, is a vigilant watchman. —
Charles Dickens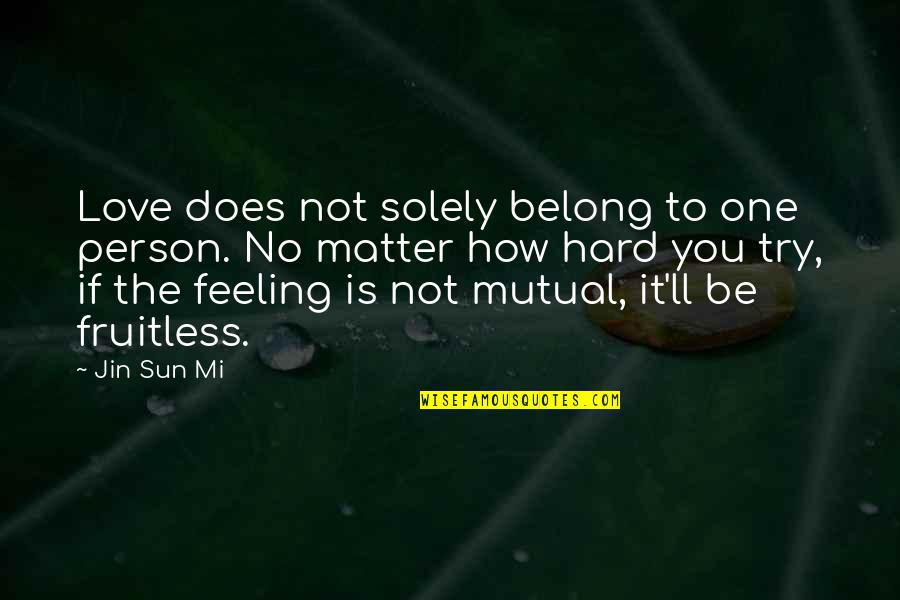 Love does not solely belong to one person. No matter how hard you try, if the feeling is not mutual, it'll be fruitless. —
Jin Sun Mi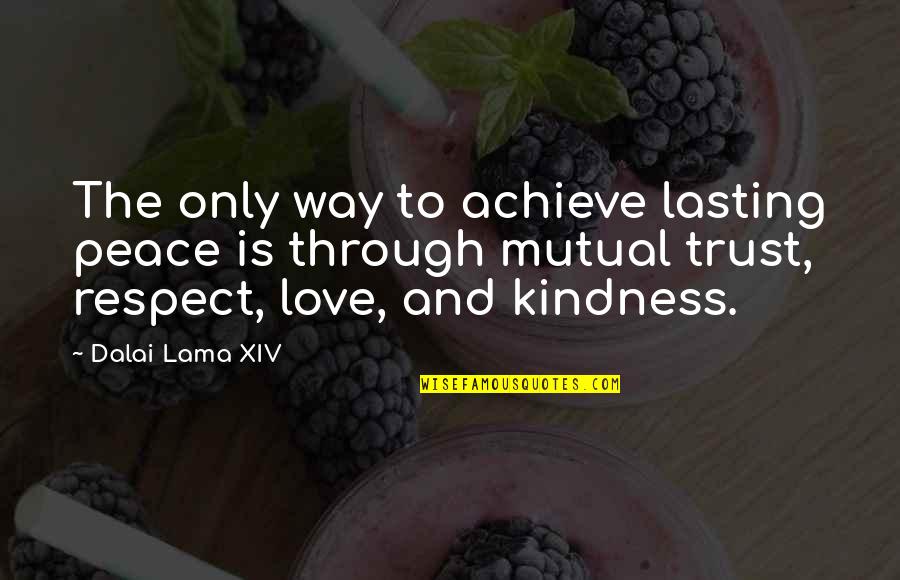 The only way to achieve lasting peace is through mutual trust, respect, love, and kindness. —
Dalai Lama XIV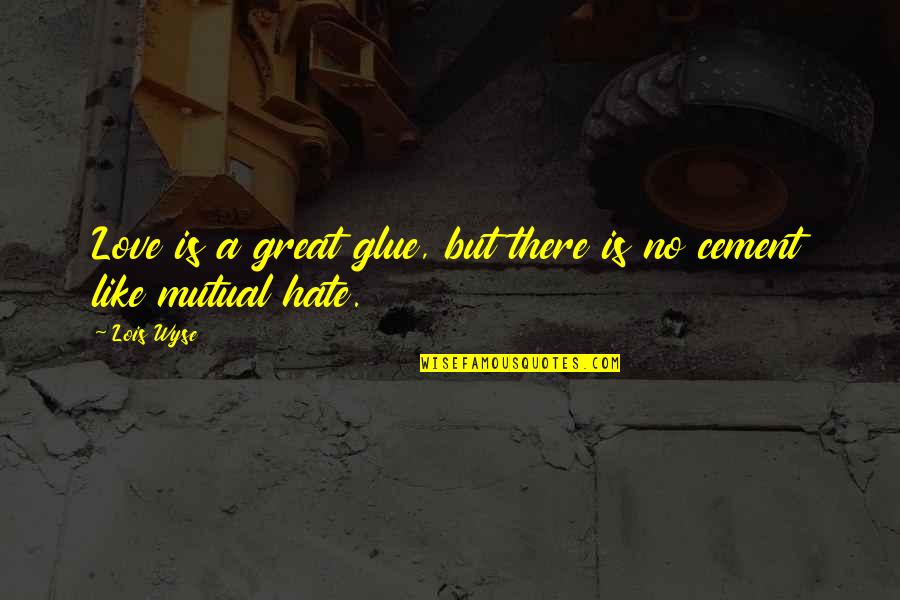 Love is a great glue, but there is no cement like mutual hate. —
Lois Wyse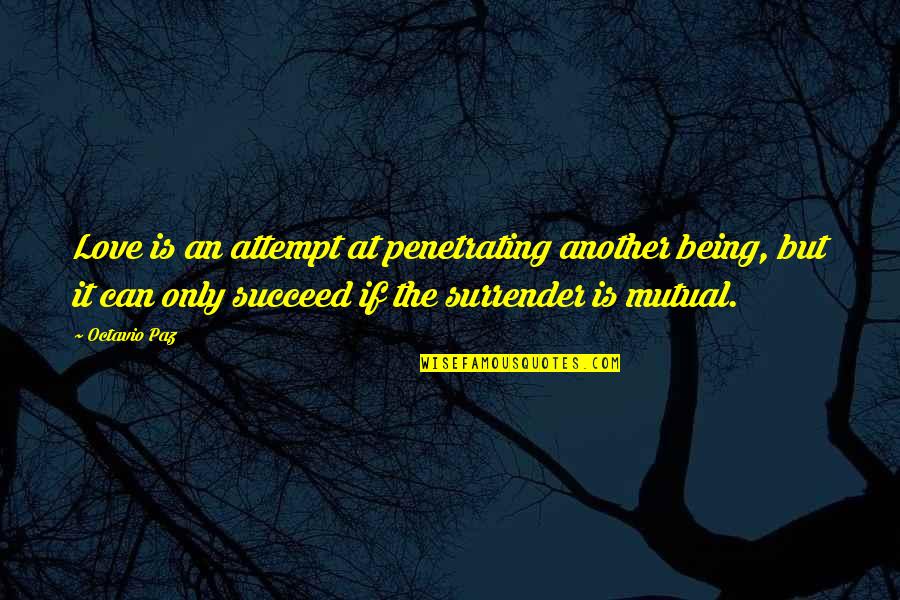 Love is an attempt at penetrating another being, but it can only succeed if the surrender is mutual. —
Octavio Paz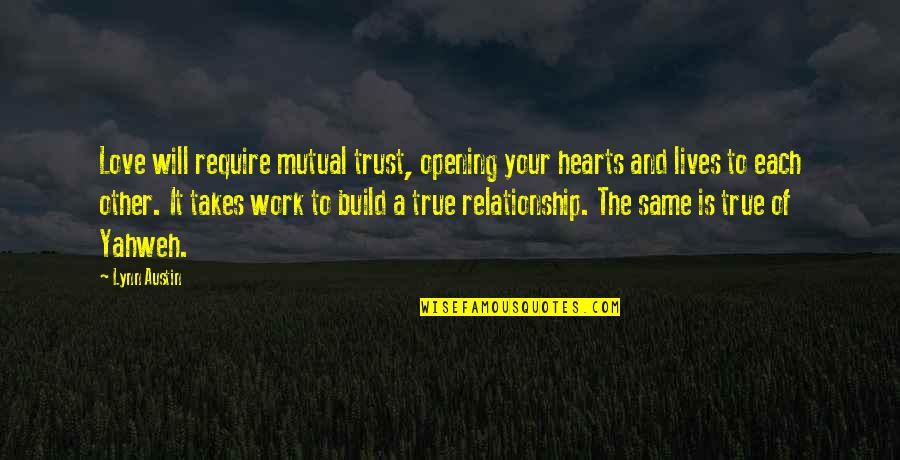 Love will require mutual trust, opening your hearts and lives to each other. It takes work to build a true relationship. The same is true of Yahweh. —
Lynn Austin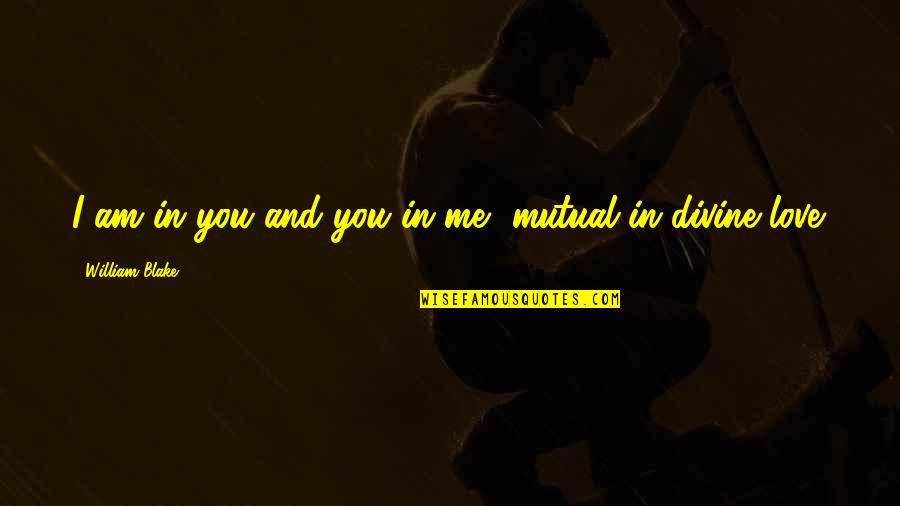 I am in you and you in me, mutual in divine love. —
William Blake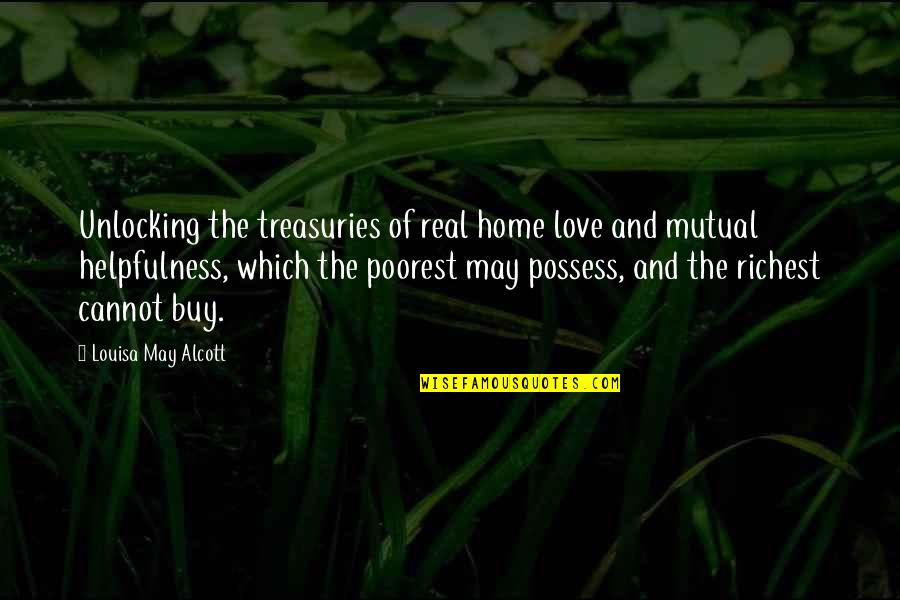 Unlocking the treasuries of real home love and mutual helpfulness, which the poorest may possess, and the richest cannot buy. —
Louisa May Alcott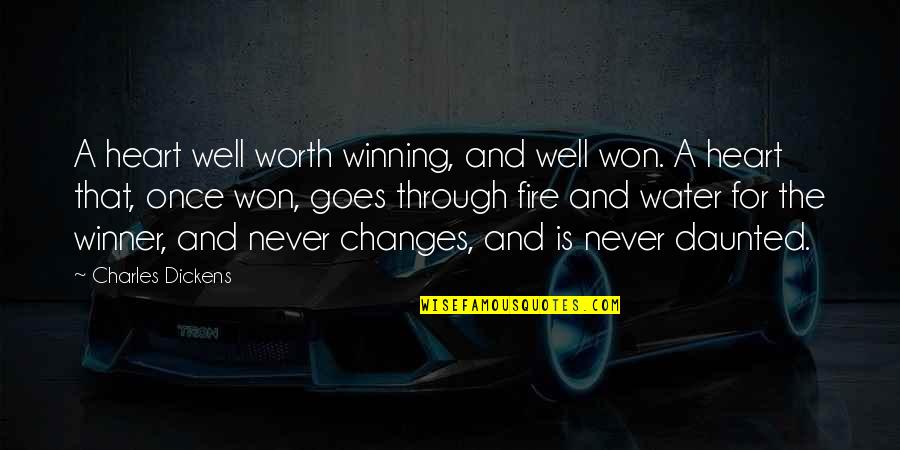 A heart well worth winning, and well won. A heart that, once won, goes through fire and water for the winner, and never changes, and is never daunted. —
Charles Dickens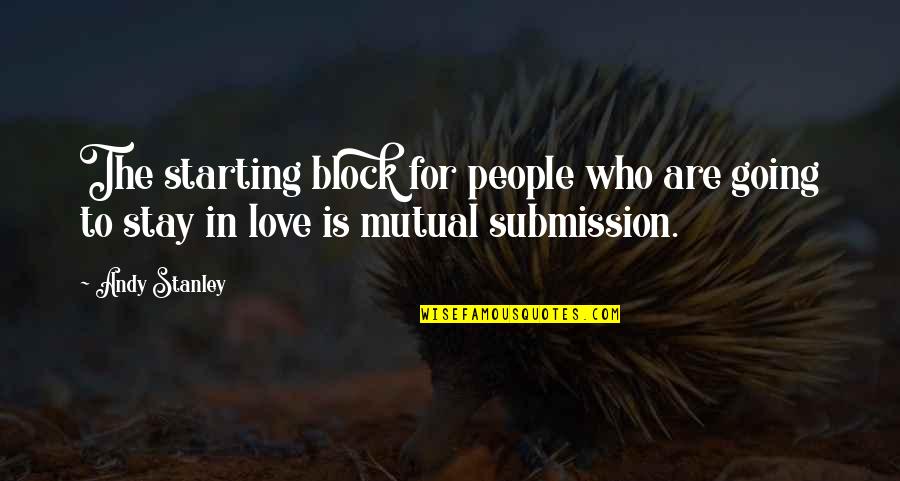 The starting block for people who are going to stay in love is mutual submission. —
Andy Stanley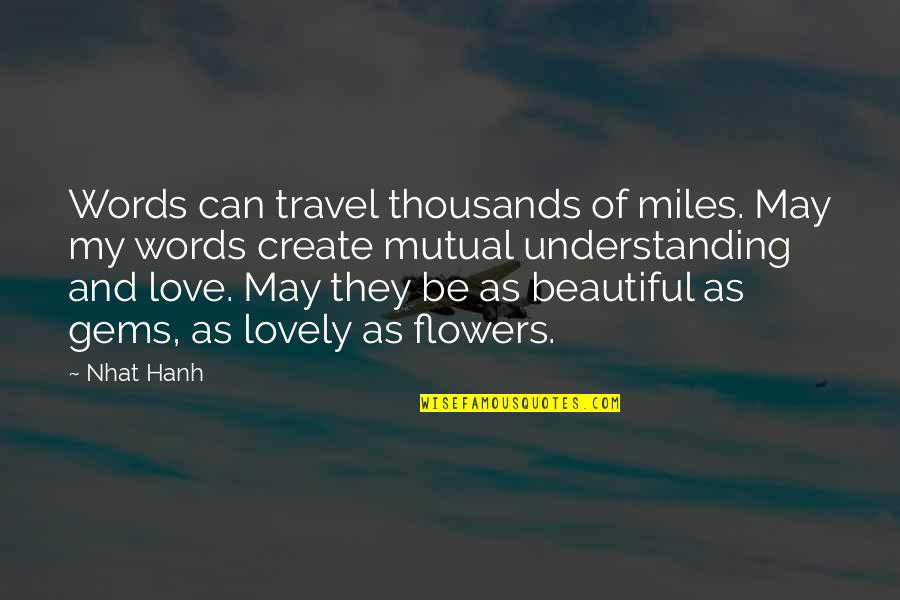 Words can travel thousands of miles. May my words create mutual understanding and love. May they be as beautiful as gems, as lovely as flowers. —
Nhat Hanh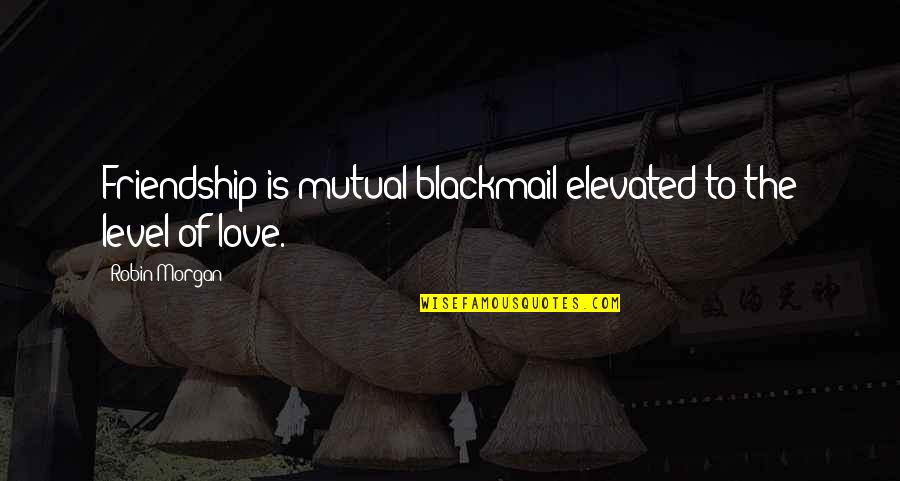 Friendship is mutual blackmail elevated to the level of love. —
Robin Morgan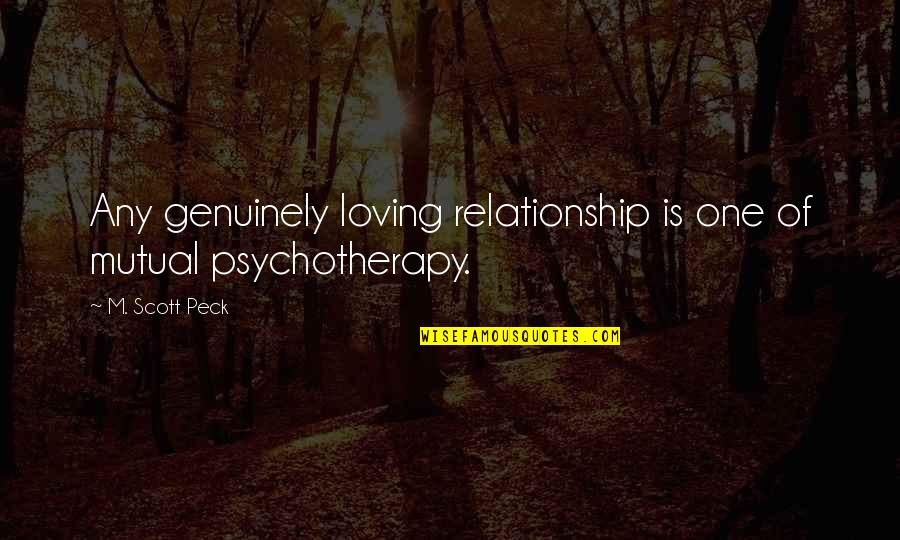 Any genuinely loving relationship is one of mutual psychotherapy. —
M. Scott Peck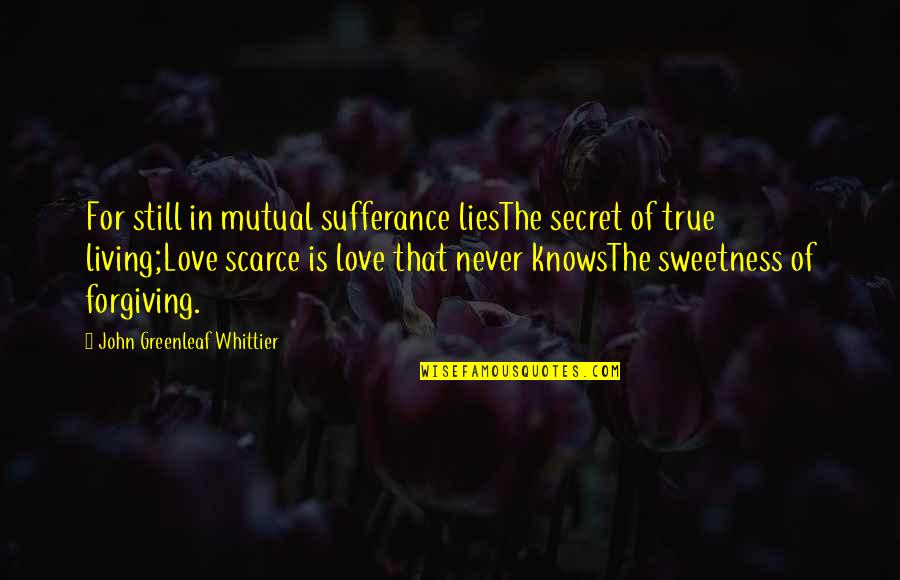 For still in mutual sufferance lies
The secret of true living;
Love scarce is love that never knows
The sweetness of forgiving. —
John Greenleaf Whittier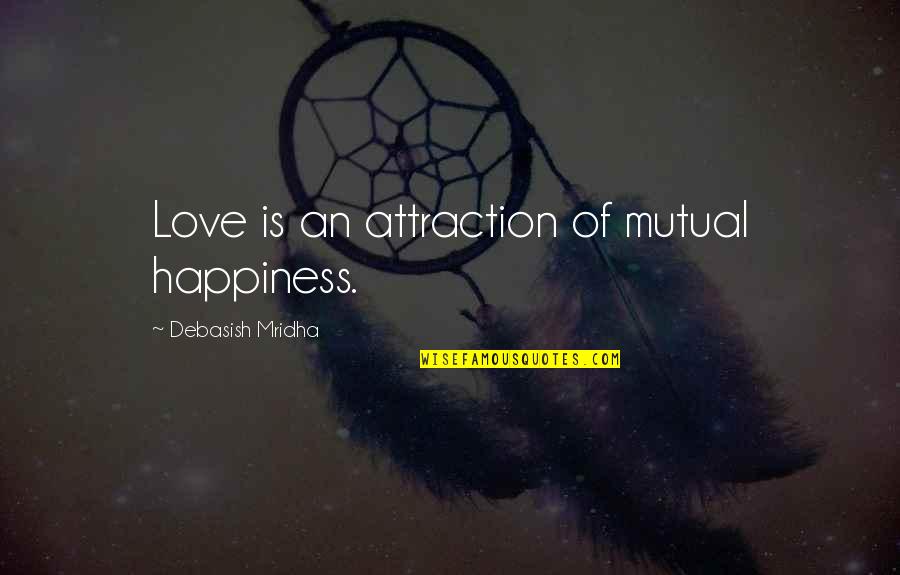 Love is an attraction of mutual happiness. —
Debasish Mridha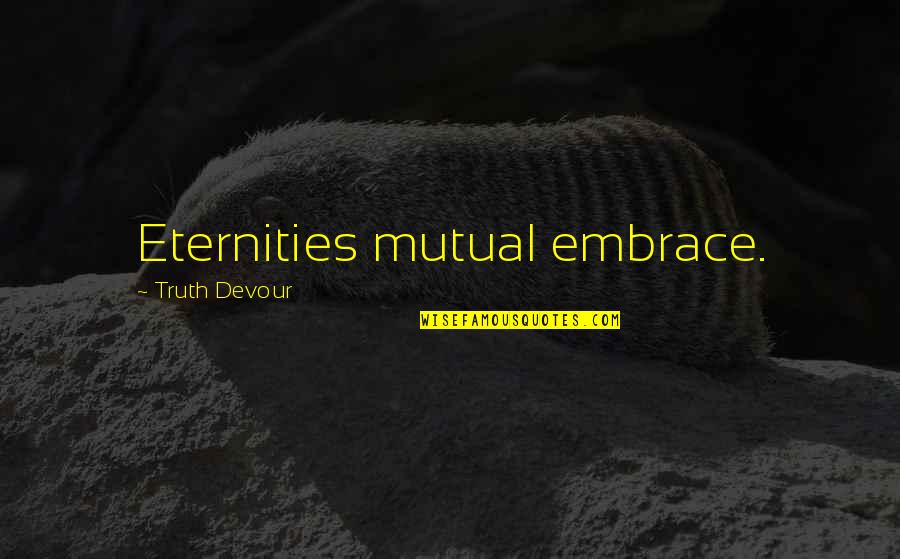 Eternities mutual embrace. —
Truth Devour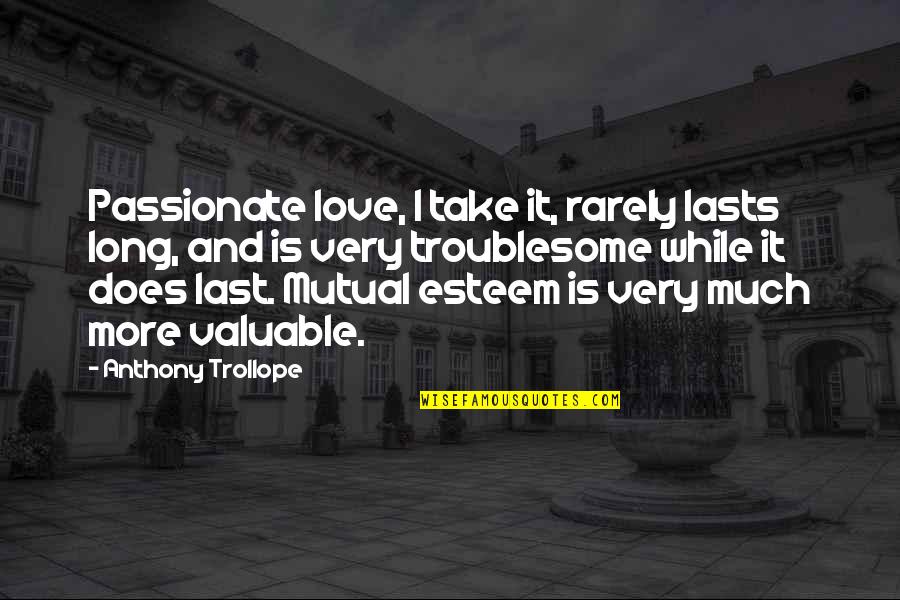 Passionate love, I take it, rarely lasts long, and is very troublesome while it does last. Mutual esteem is very much more valuable. —
Anthony Trollope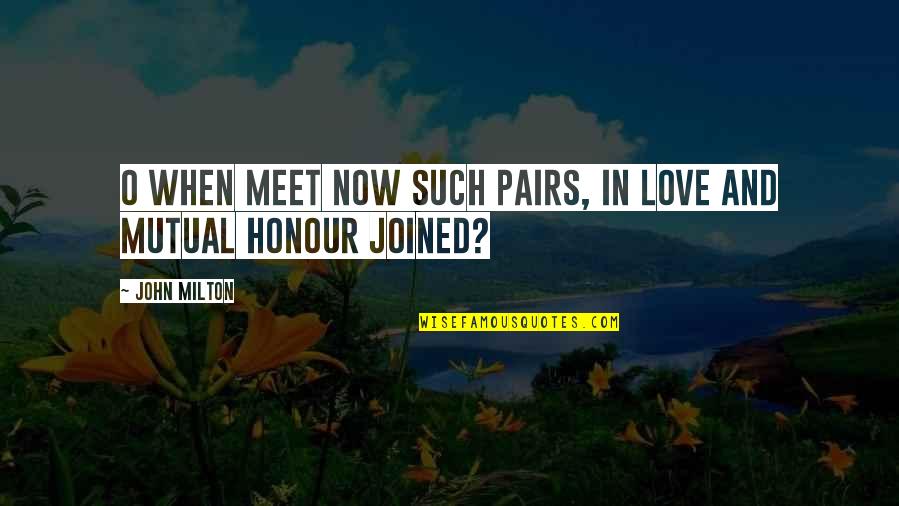 O when meet now Such pairs, in love and mutual honour joined? —
John Milton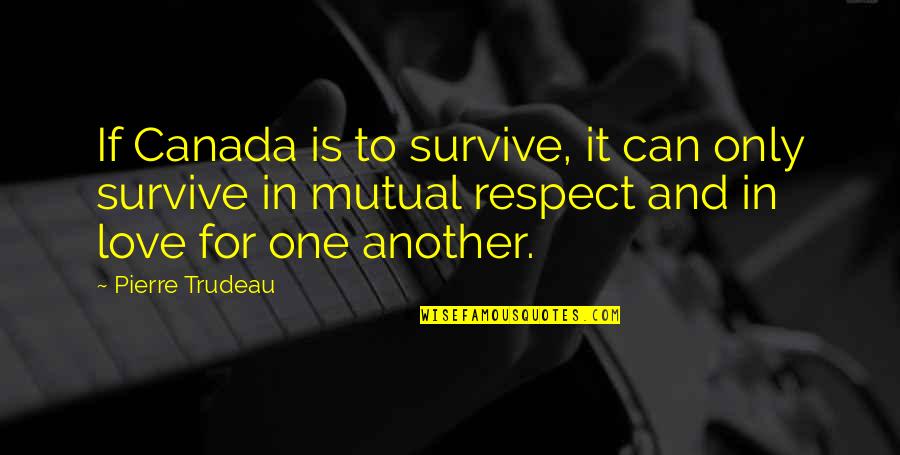 If Canada is to survive, it can only survive in mutual respect and in love for one another. —
Pierre Trudeau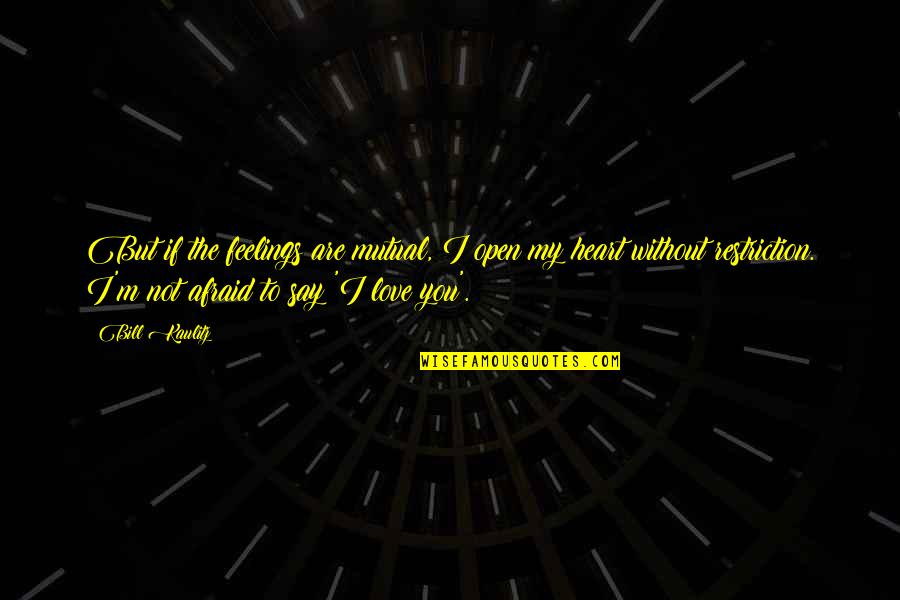 But if the feelings are mutual, I open my heart without restriction. I'm not afraid to say 'I love you'. —
Bill Kaulitz