Not Knowing What's Right Quotes
Collection of top 33 famous quotes about Not Knowing What's Right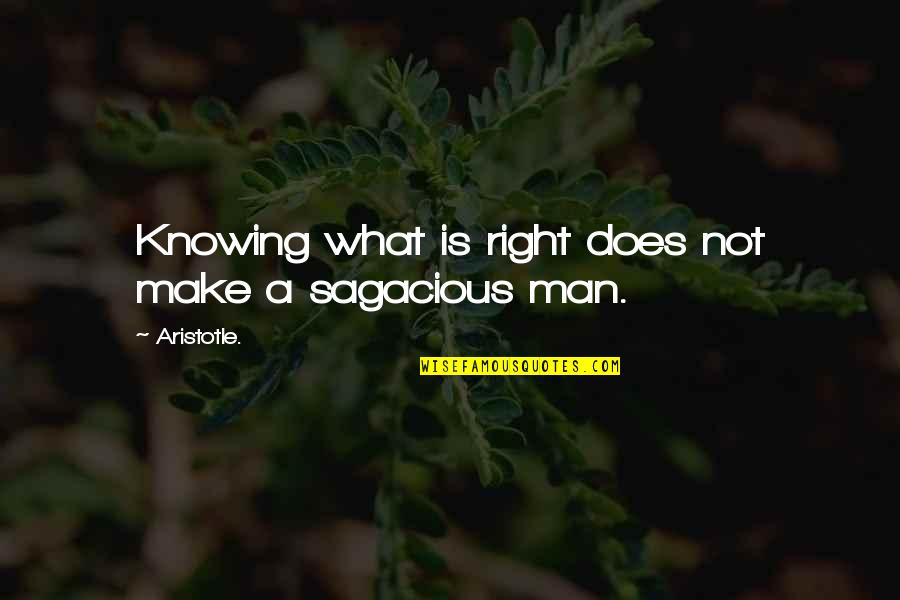 Knowing what is right does not make a sagacious man.
—
Aristotle.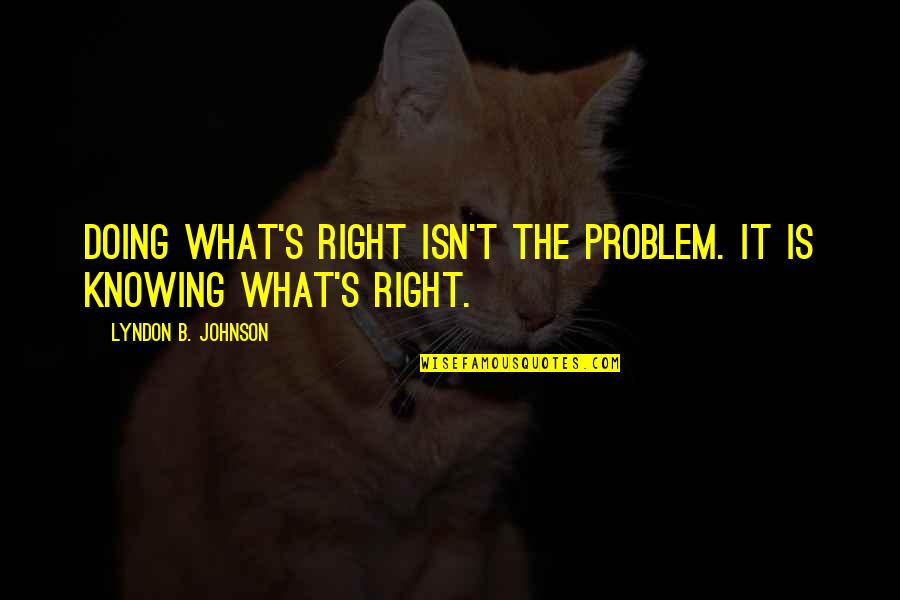 Doing what's right isn't the problem. It is knowing what's right.
—
Lyndon B. Johnson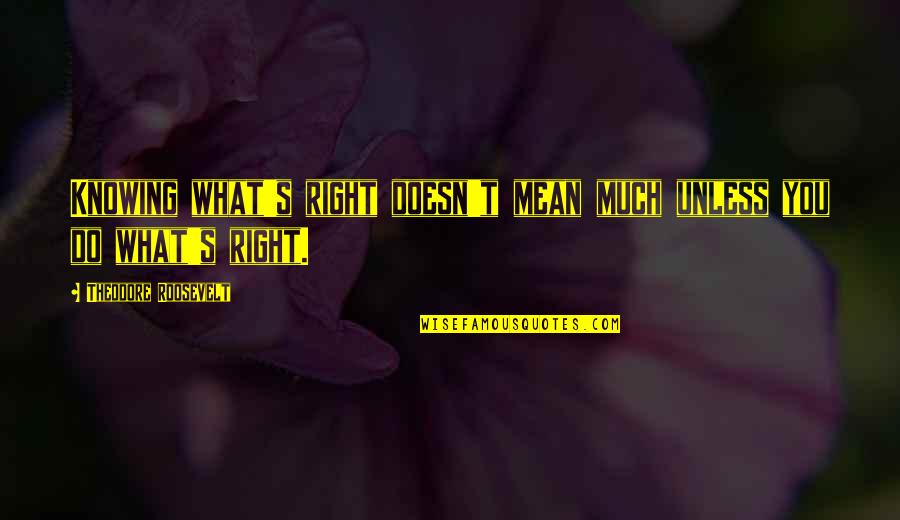 Knowing what's right doesn't mean much unless you do what's right.
—
Theodore Roosevelt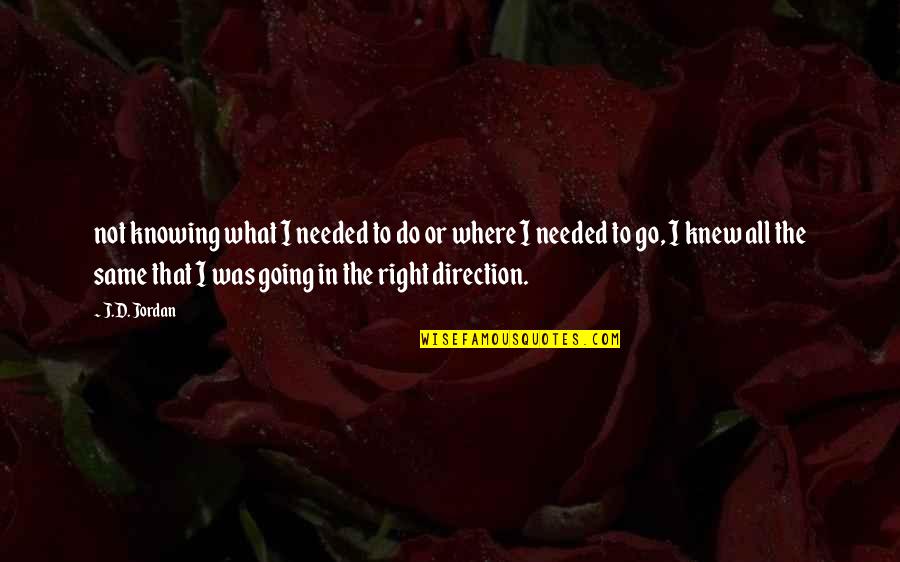 not knowing what I needed to do or where I needed to go, I knew all the same that I was going in the right direction.
—
J.D. Jordan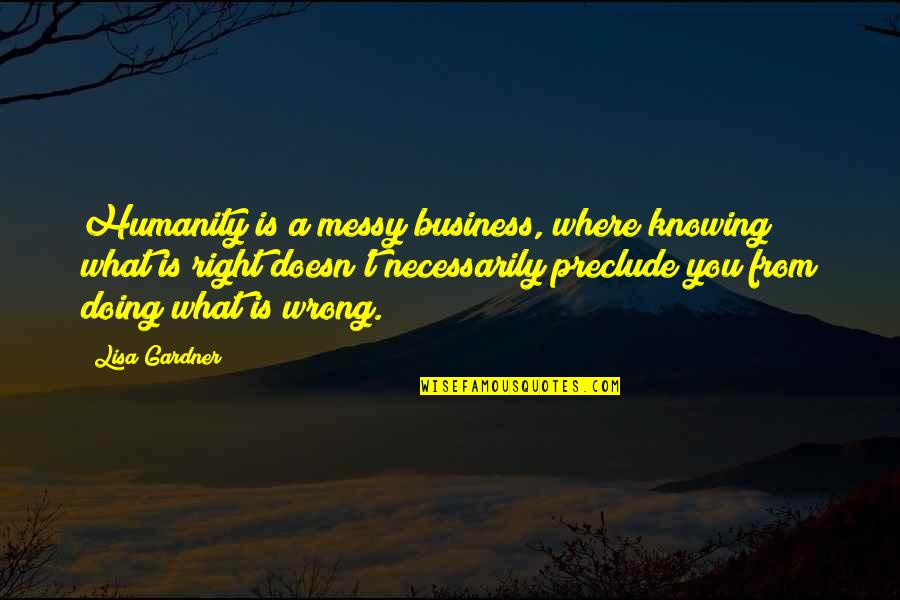 Humanity is a messy business, where knowing what is right doesn't necessarily preclude you from doing what is wrong.
—
Lisa Gardner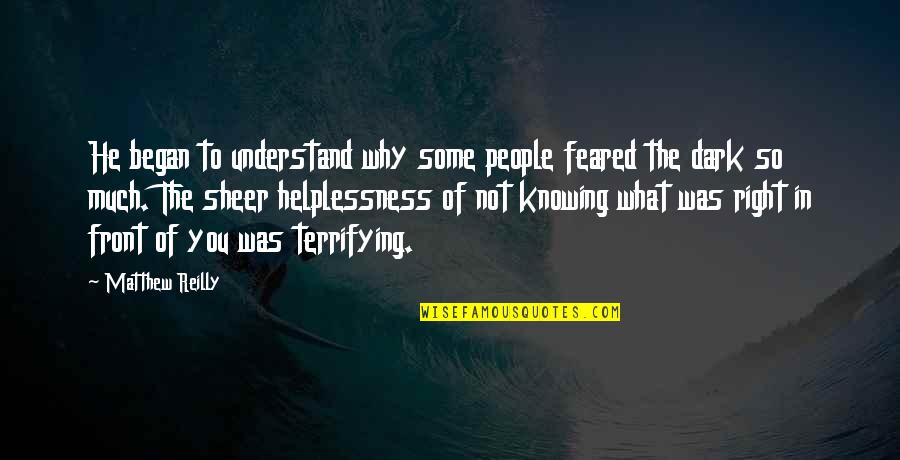 He began to understand why some people feared the dark so much. The sheer helplessness of not knowing what was right in front of you was terrifying.
—
Matthew Reilly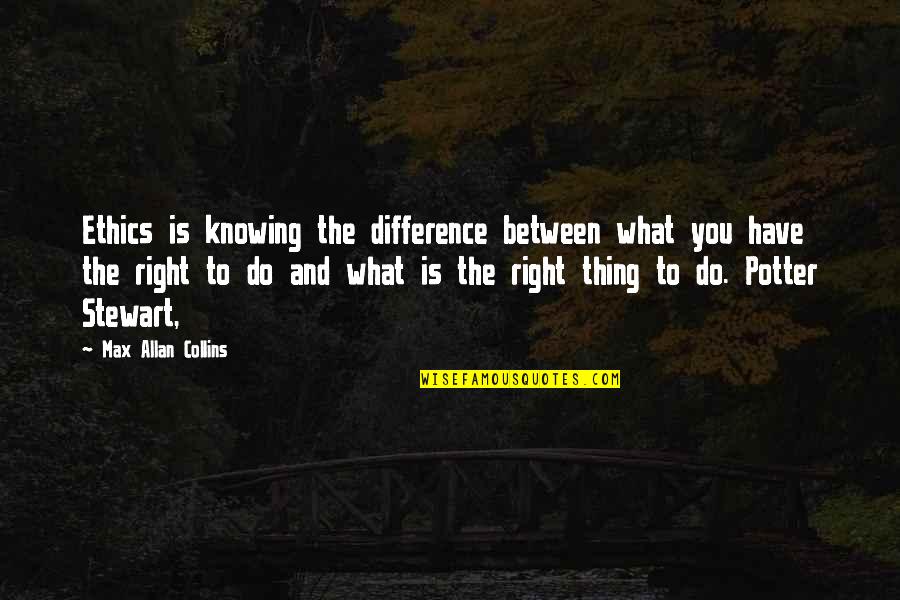 Ethics is knowing the difference between what you have the right to do and what is the right thing to do. Potter Stewart,
—
Max Allan Collins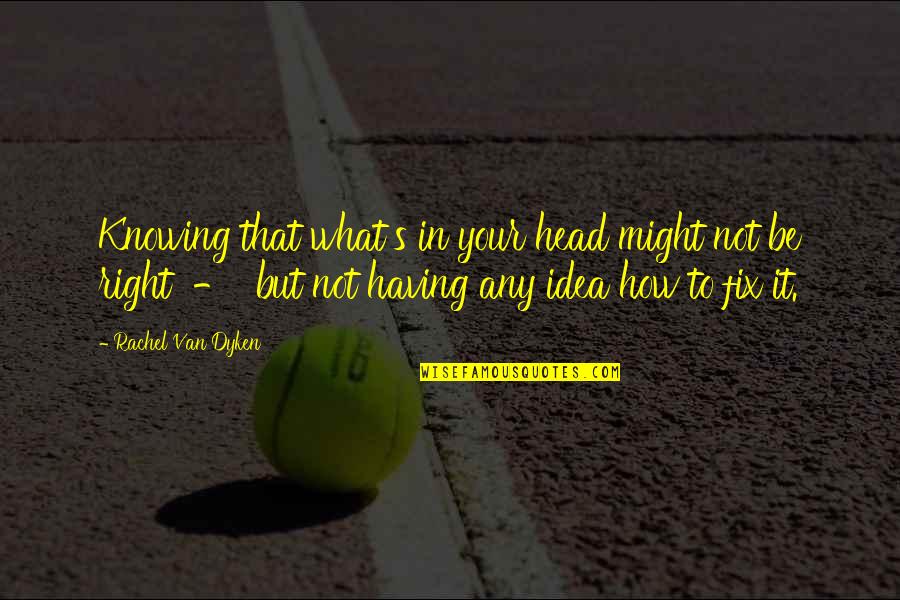 Knowing that what's in your head might not be right - but not having any idea how to fix it.
—
Rachel Van Dyken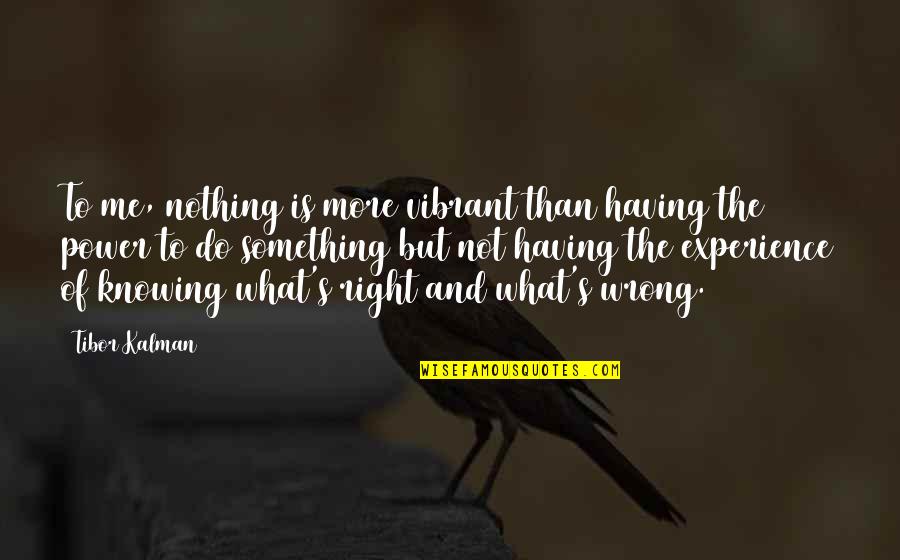 To me, nothing is more vibrant than having the power to do something but not having the experience of knowing what's right and what's wrong.
—
Tibor Kalman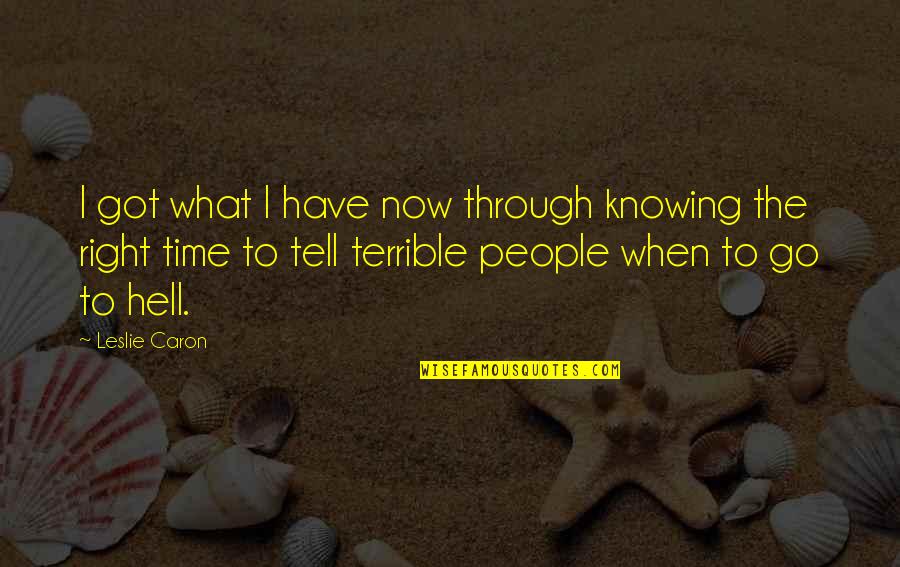 I got what I have now through knowing the right time to tell terrible people when to go to hell.
—
Leslie Caron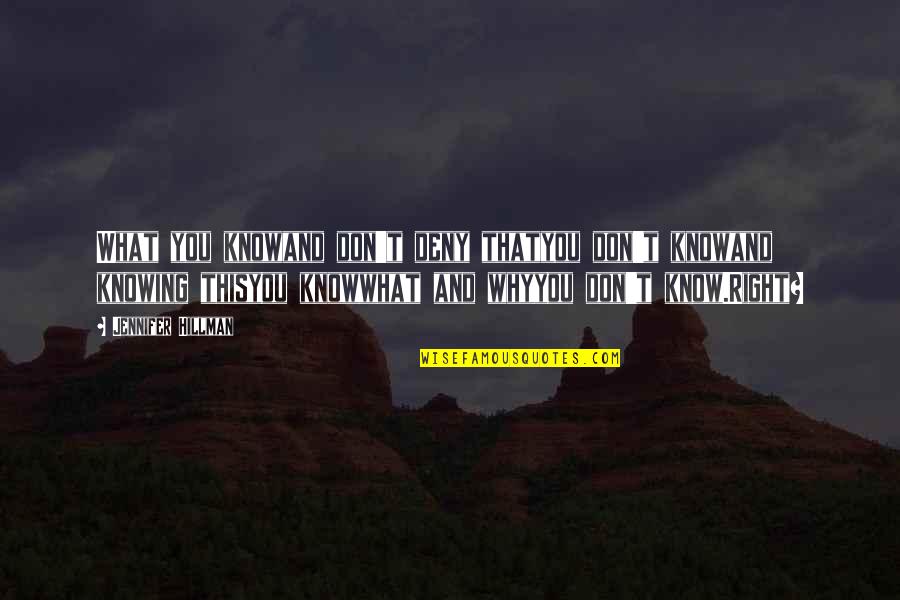 What you know
and don't deny that
you don't know
and knowing this
you know
what and why
you don't know.
Right? —
Jennifer Hillman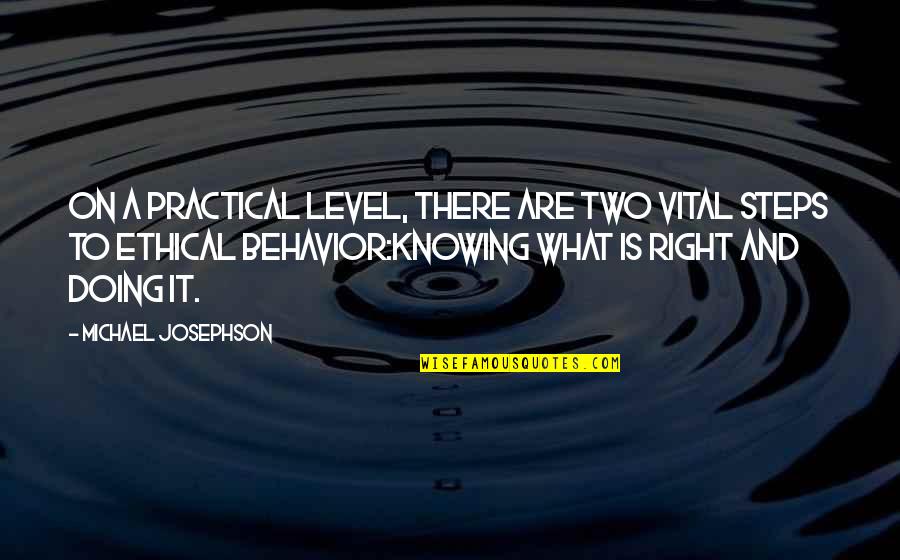 On a practical level, there are two vital steps to ethical behavior:
knowing what is right and doing it. —
Michael Josephson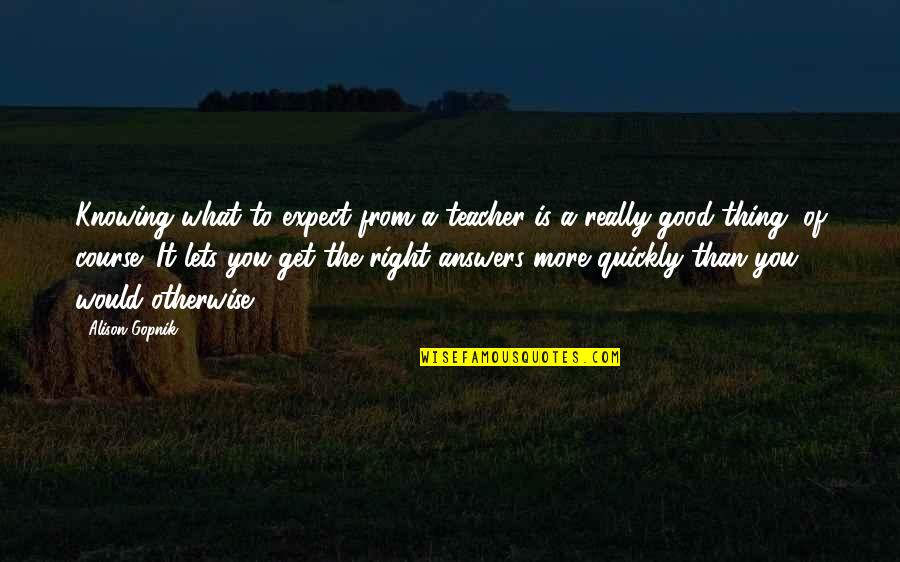 Knowing what to expect from a teacher is a really good thing, of course: It lets you get the right answers more quickly than you would otherwise. —
Alison Gopnik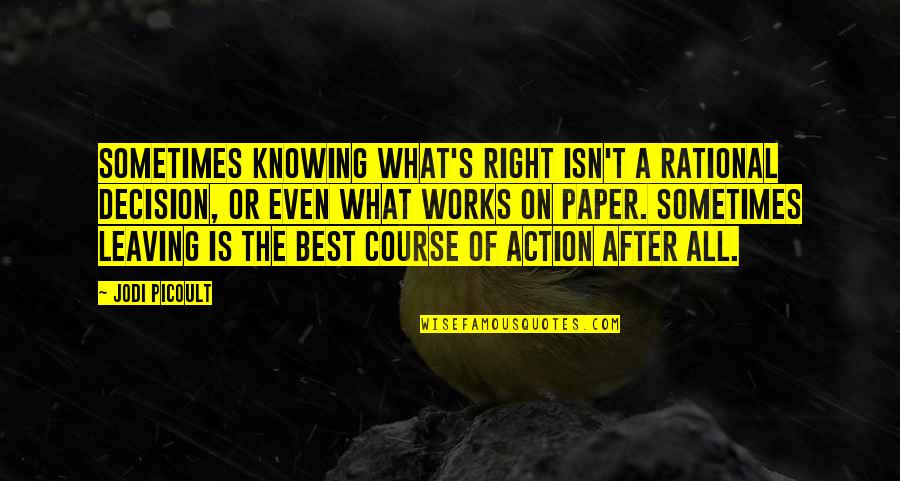 Sometimes knowing what's right isn't a rational decision, or even what works on paper. Sometimes leaving is the best course of action after all. —
Jodi Picoult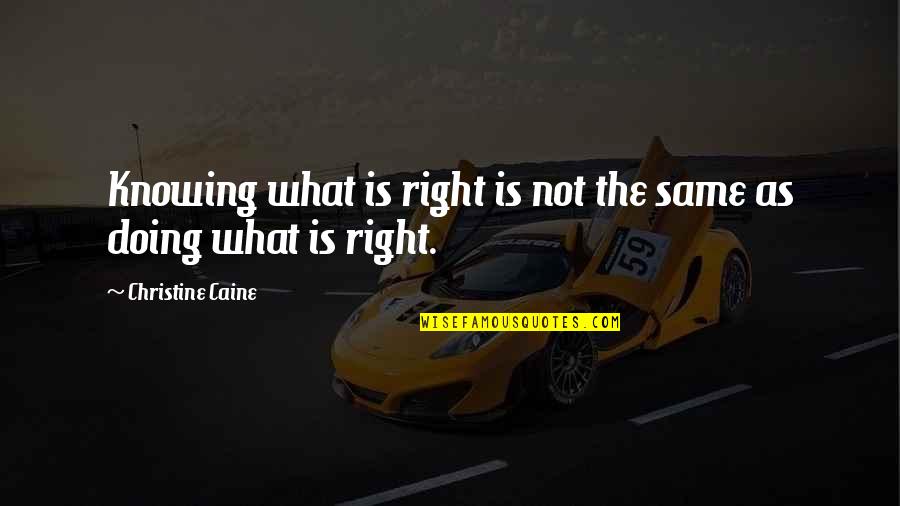 Knowing what is right is not the same as doing what is right. —
Christine Caine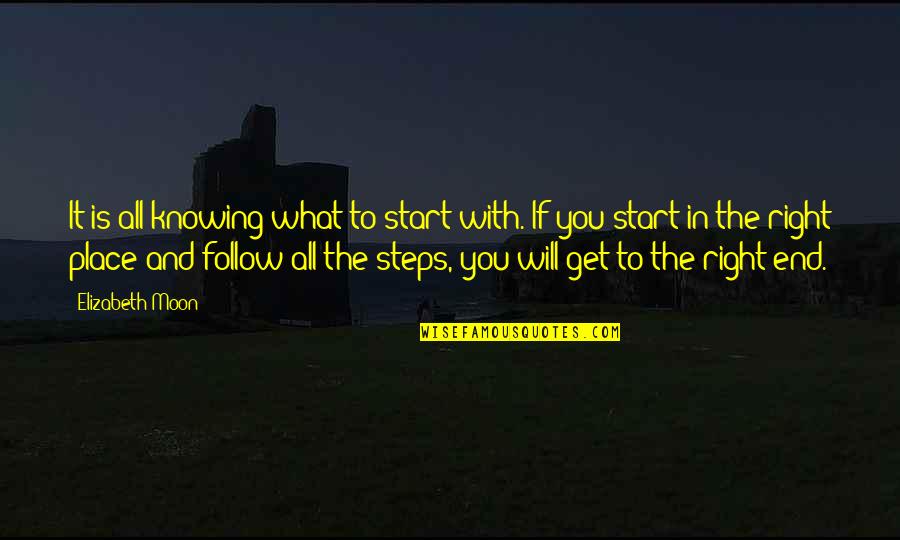 It is all knowing what to start with. If you start in the right place and follow all the steps, you will get to the right end. —
Elizabeth Moon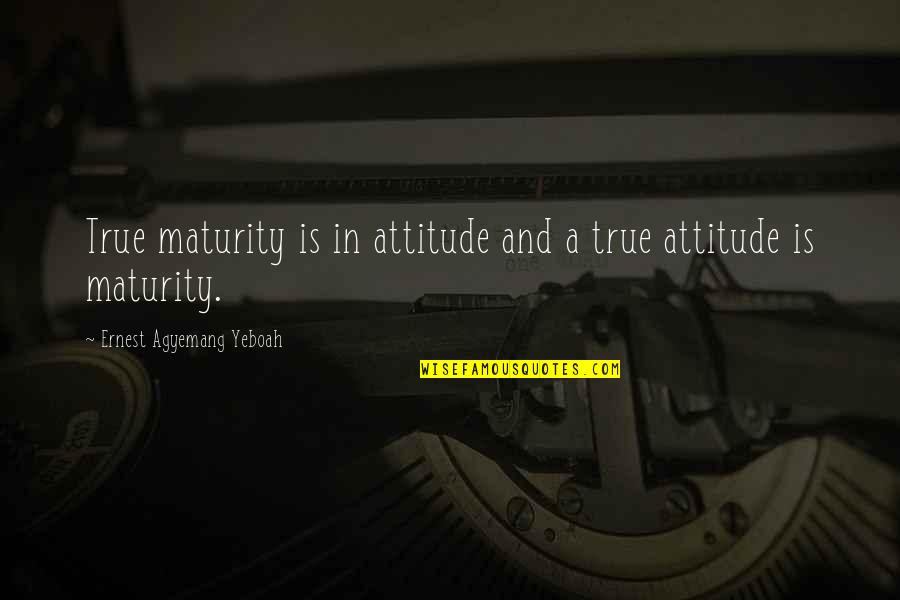 True maturity is in attitude and a true attitude is maturity. —
Ernest Agyemang Yeboah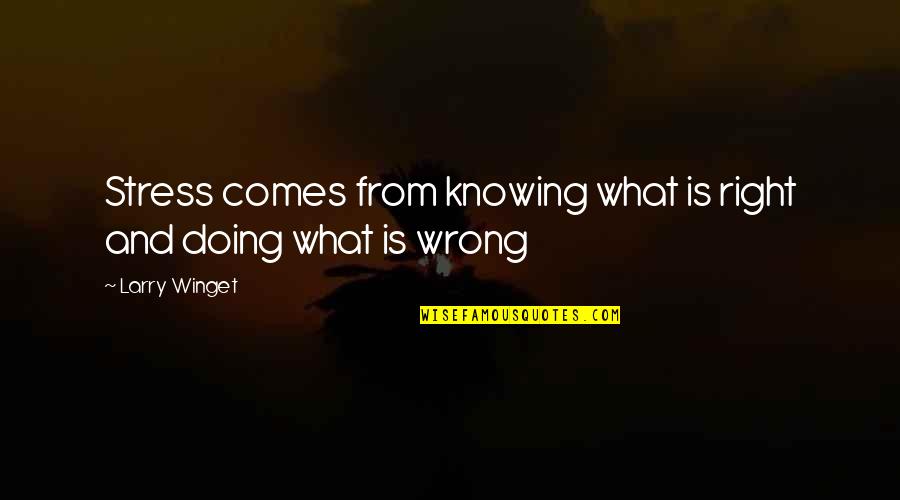 Stress comes from knowing what is right and doing what is wrong —
Larry Winget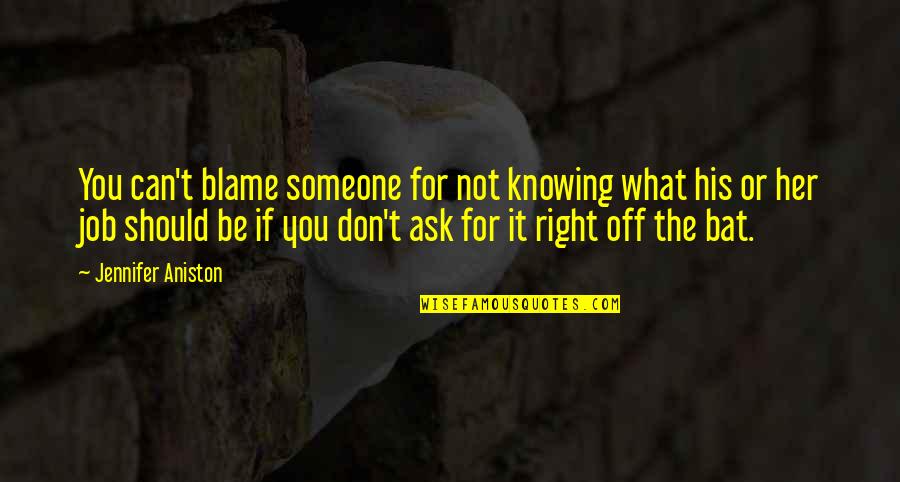 You can't blame someone for not knowing what his or her job should be if you don't ask for it right off the bat. —
Jennifer Aniston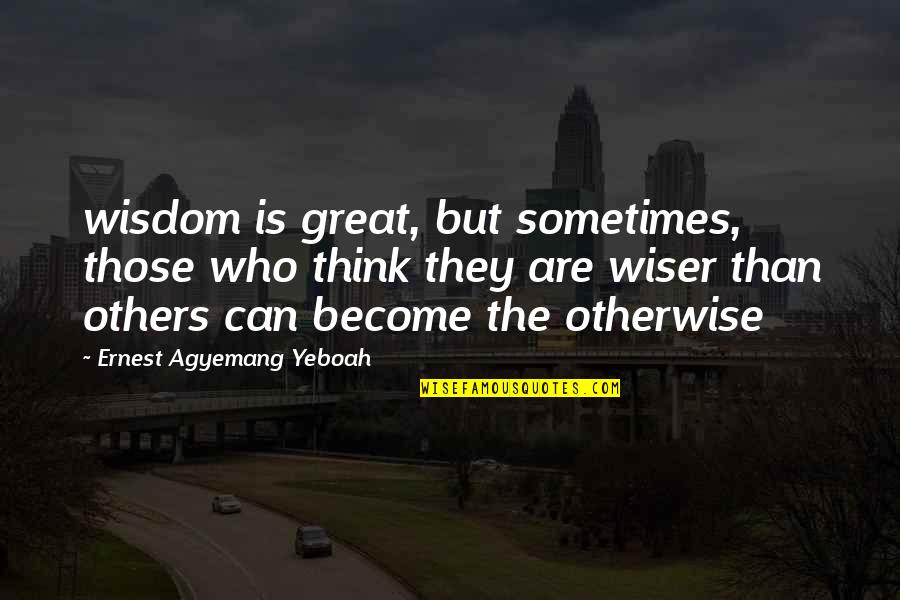 wisdom is great, but sometimes, those who think they are wiser than others can become the otherwise —
Ernest Agyemang Yeboah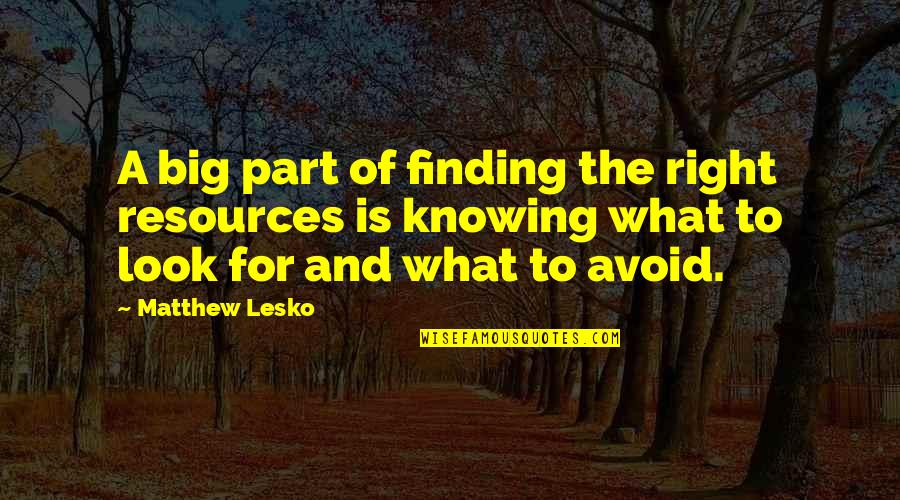 A big part of finding the right resources is knowing what to look for and what to avoid. —
Matthew Lesko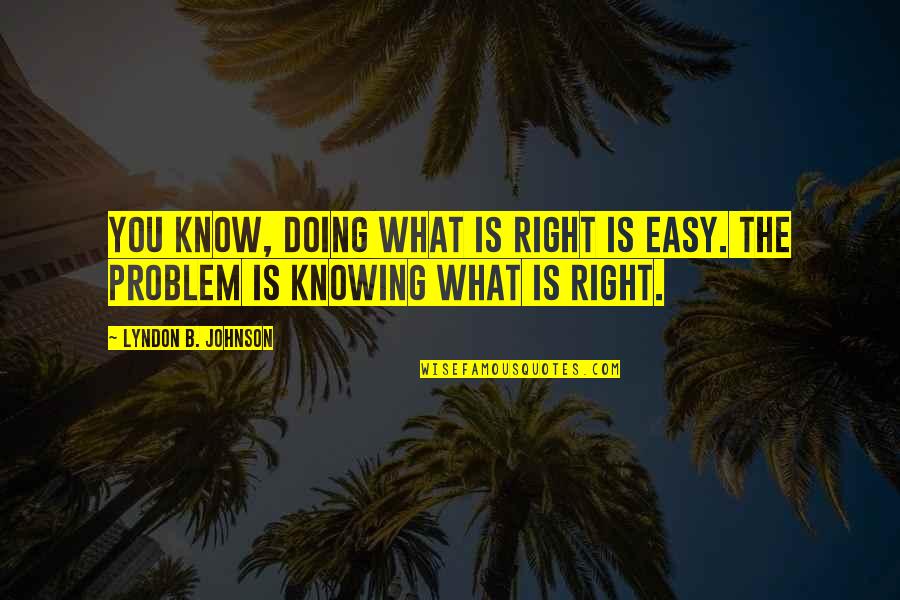 You know, doing what is right is easy. The problem is knowing what is right. —
Lyndon B. Johnson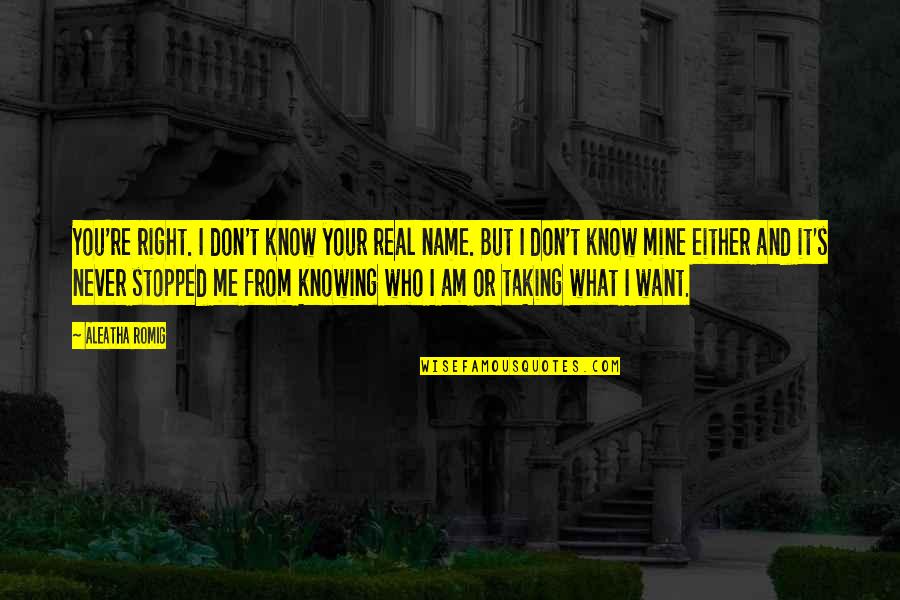 You're right. I don't know your real name. But I don't know mine either and it's never stopped me from knowing who I am or taking what I want. —
Aleatha Romig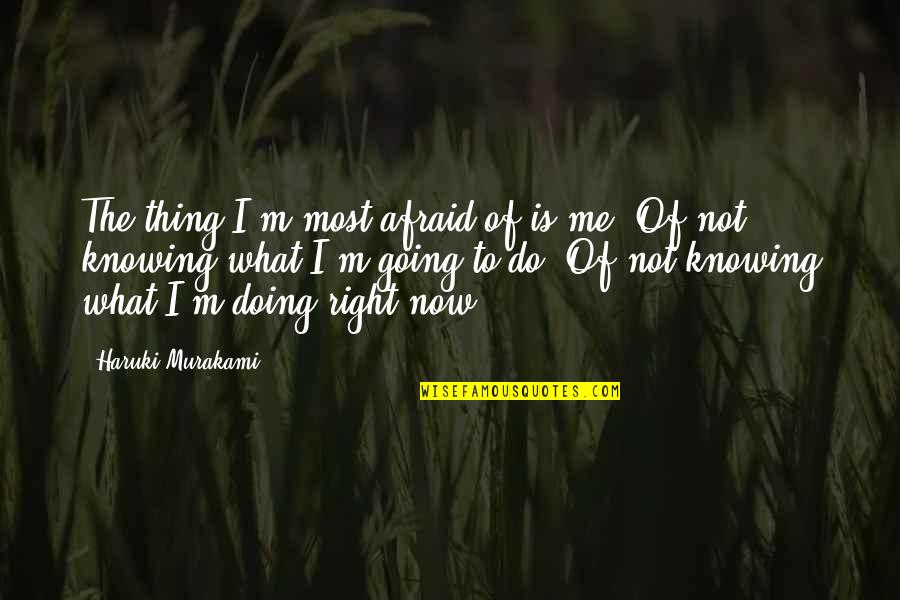 The thing I'm most afraid of is me. Of not knowing what I'm going to do. Of not knowing what I'm doing right now —
Haruki Murakami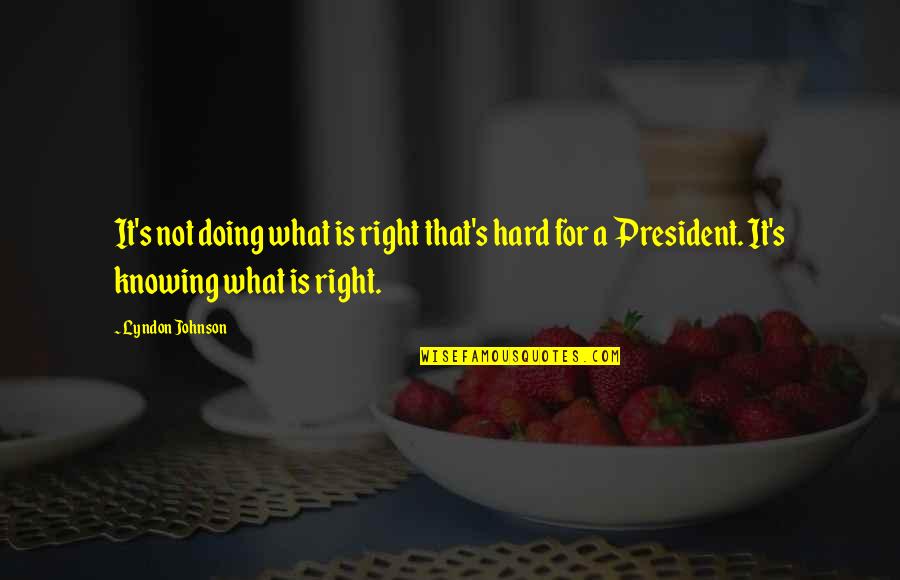 It's not doing what is right that's hard for a President. It's knowing what is right. —
Lyndon Johnson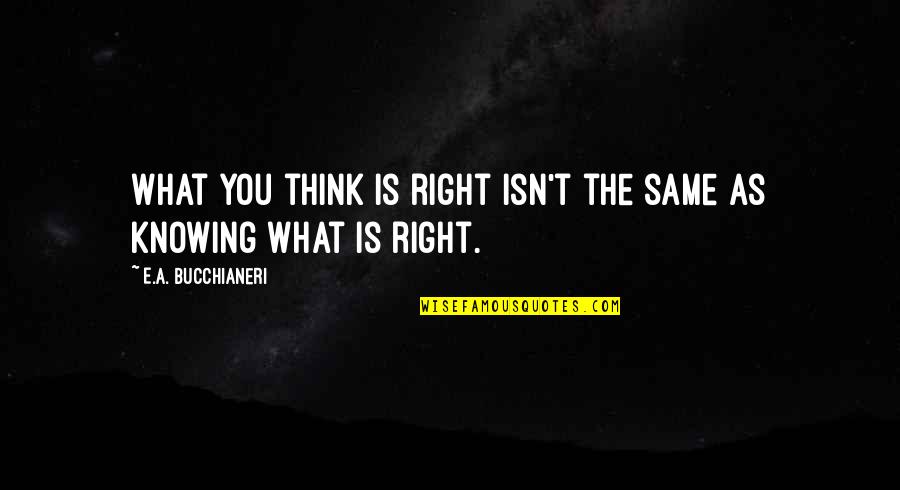 What you think is right isn't the same as knowing what is right. —
E.A. Bucchianeri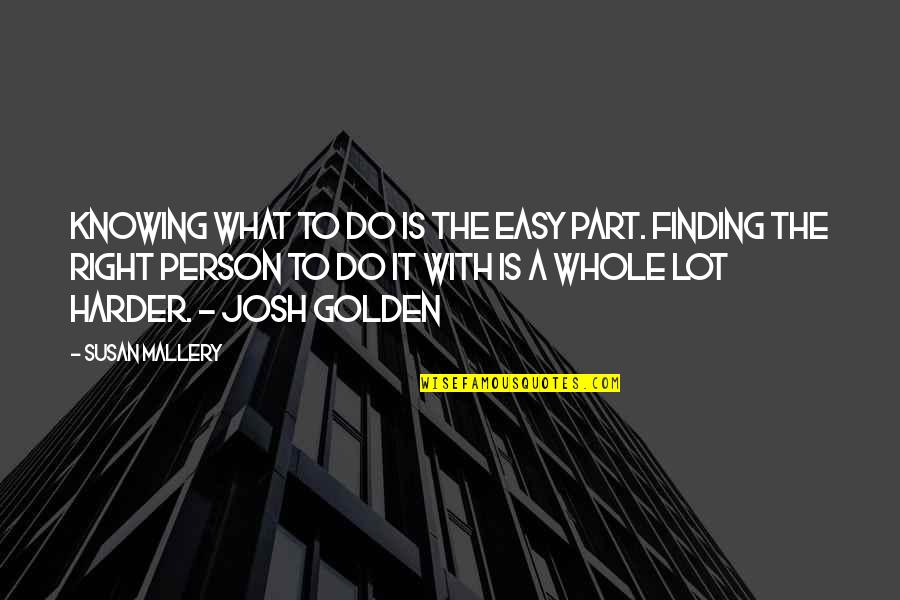 Knowing what to do is the easy part. Finding the right person to do it with is a whole lot harder. - Josh Golden —
Susan Mallery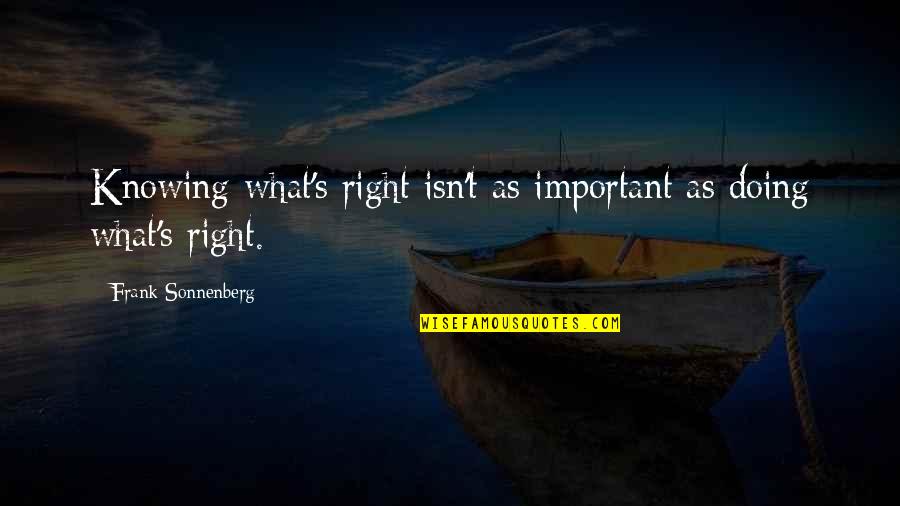 Knowing what's right isn't as important as doing what's right. —
Frank Sonnenberg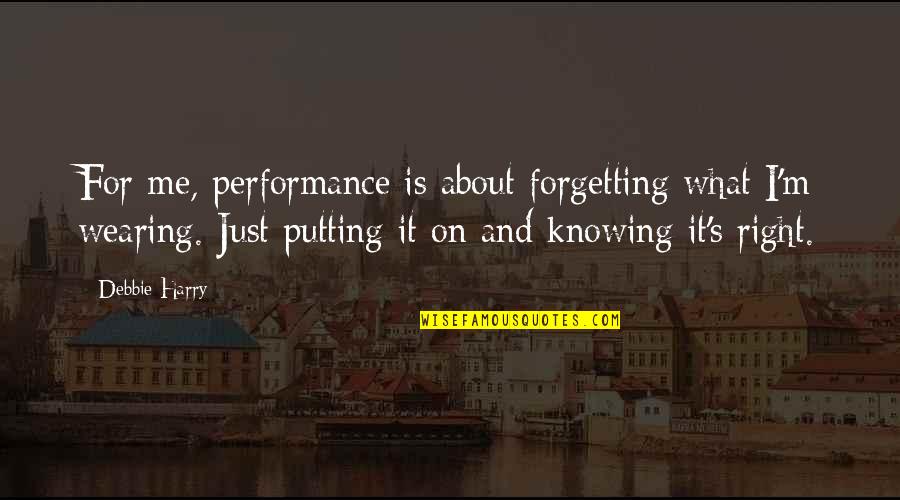 For me, performance is about forgetting what I'm wearing. Just putting it on and knowing it's right. —
Debbie Harry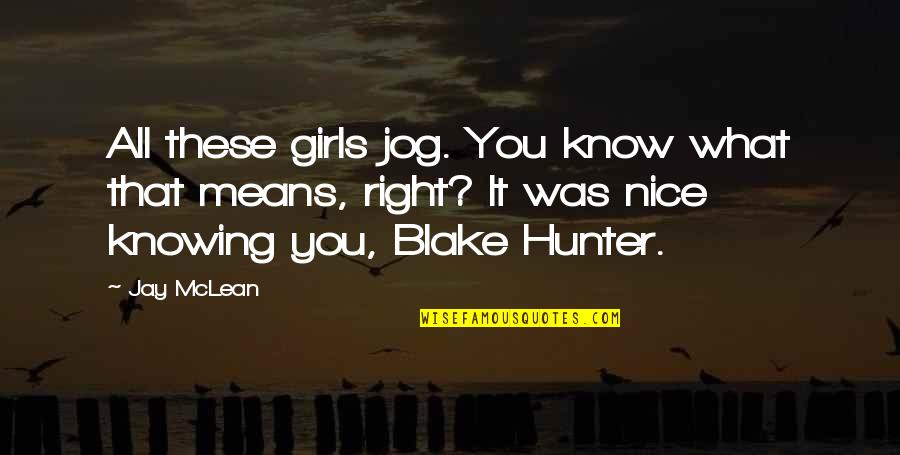 All these girls jog. You know what that means, right? It was nice knowing you, Blake Hunter. —
Jay McLean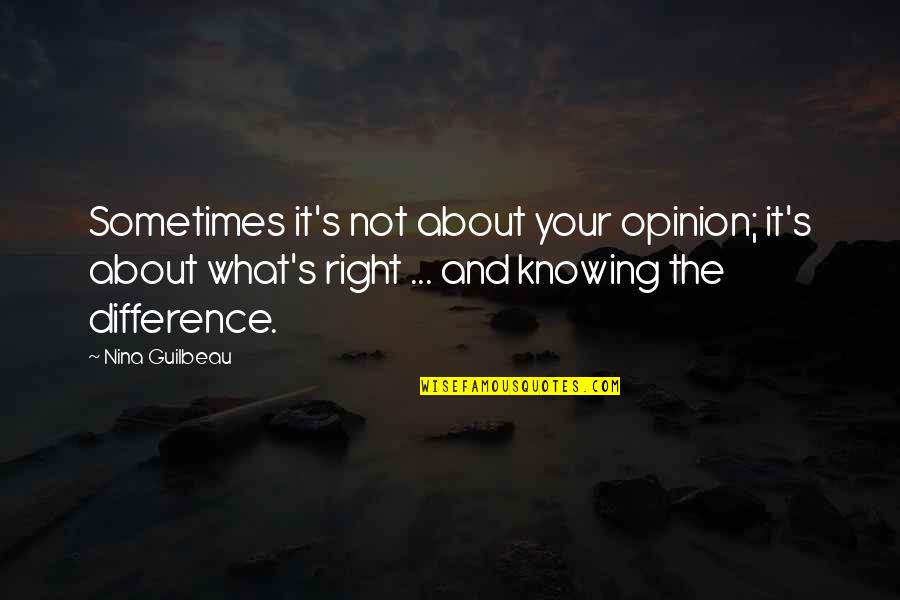 Sometimes it's not about your opinion; it's about what's right ... and knowing the difference. —
Nina Guilbeau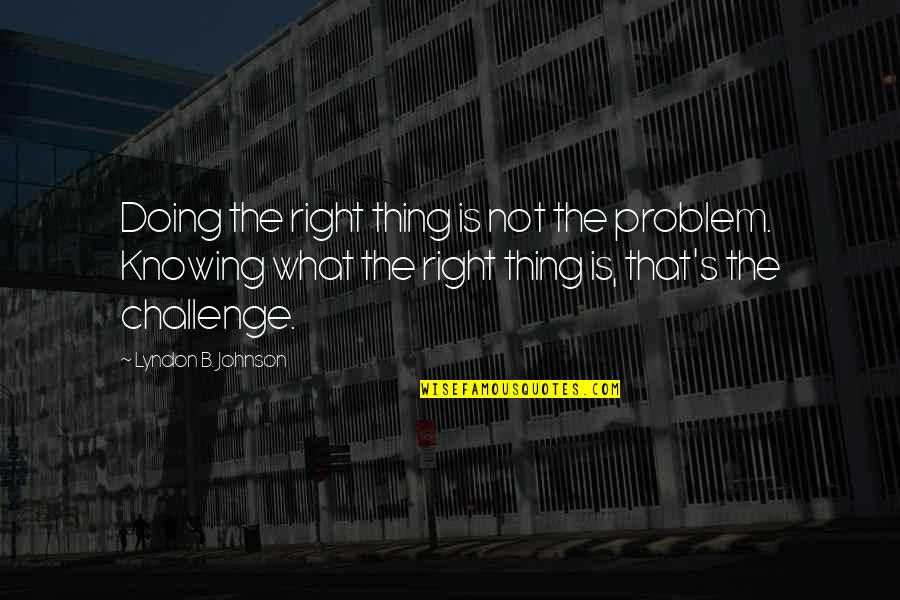 Doing the right thing is not the problem. Knowing what the right thing is, that's the challenge. —
Lyndon B. Johnson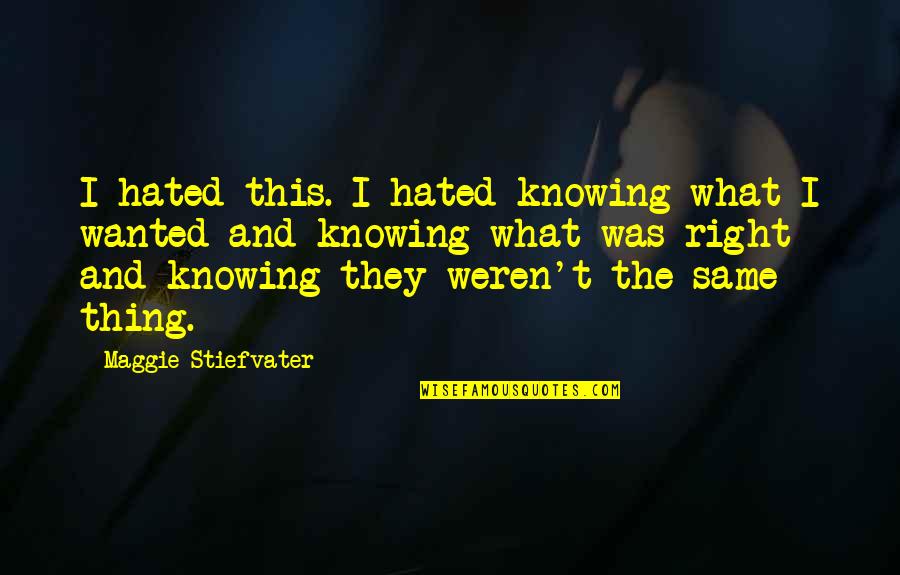 I hated this. I hated knowing what I wanted and knowing what was right and knowing they weren't the same thing. —
Maggie Stiefvater