Not Changing Who You Are Quotes
Collection of top 32 famous quotes about Not Changing Who You Are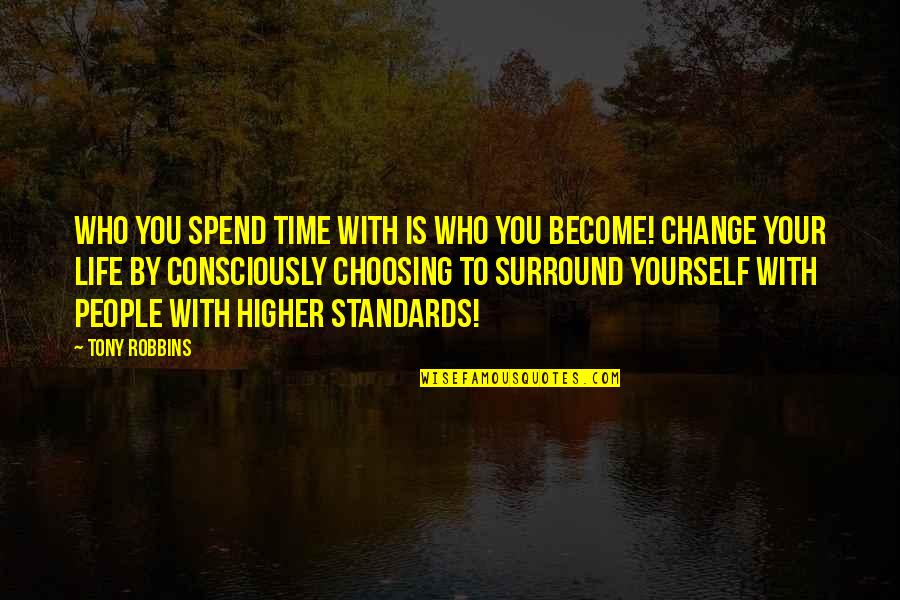 Who you spend time with is who you become! Change your life by consciously choosing to surround yourself with people with higher standards!
—
Tony Robbins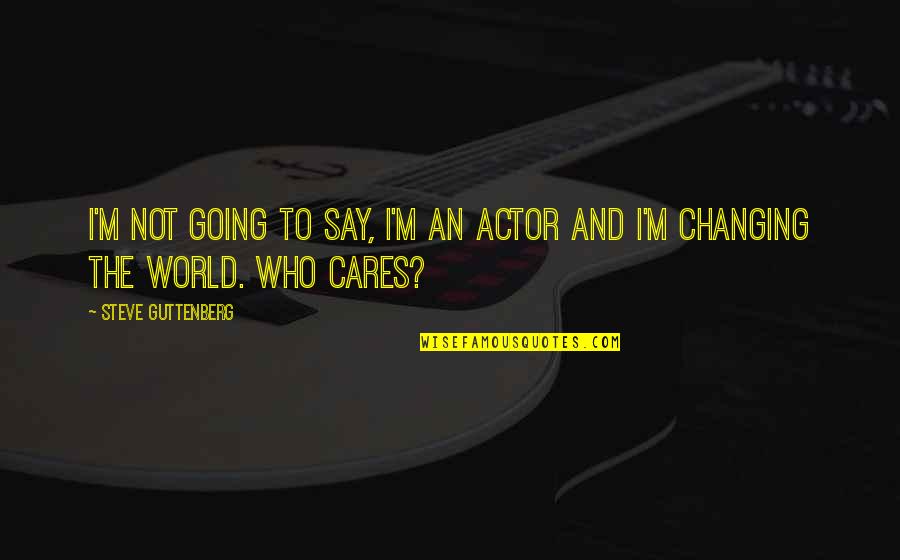 I'm not going to say, I'm an actor and I'm changing the world. Who cares?
—
Steve Guttenberg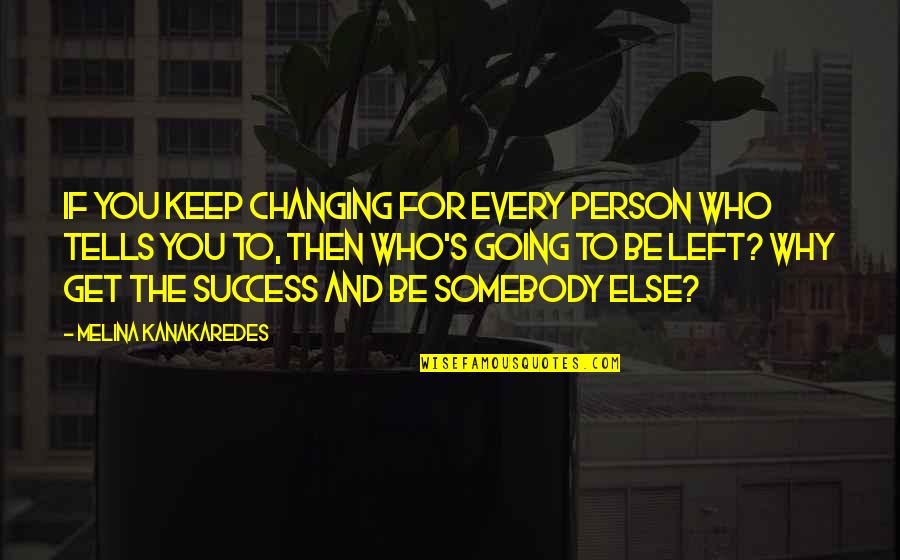 If you keep changing for every person who tells you to, then who's going to be left? Why get the success and be somebody else?
—
Melina Kanakaredes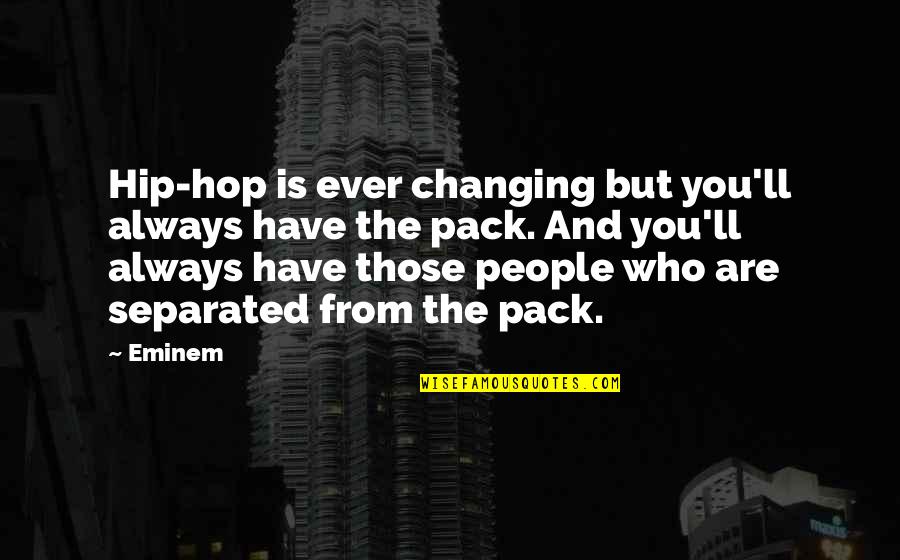 Hip-hop is ever changing but you'll always have the pack. And you'll always have those people who are separated from the pack.
—
Eminem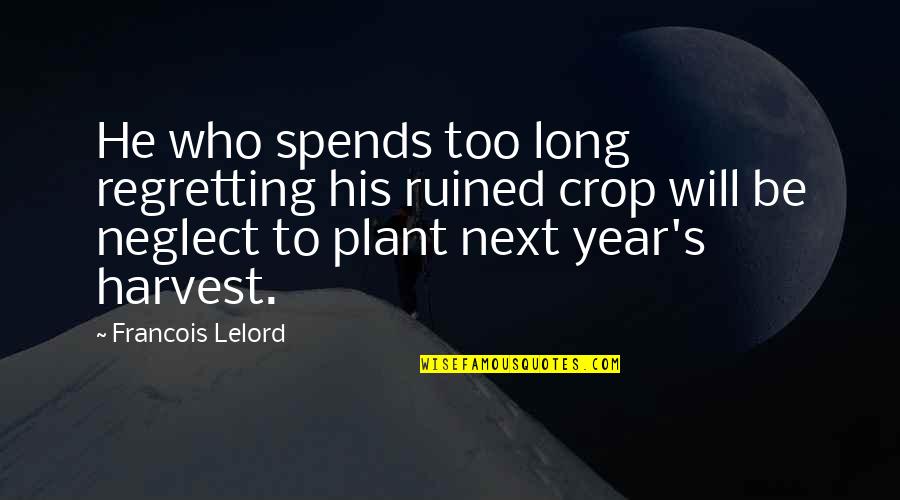 He who spends too long regretting his ruined crop will be neglect to plant next year's harvest.
—
Francois Lelord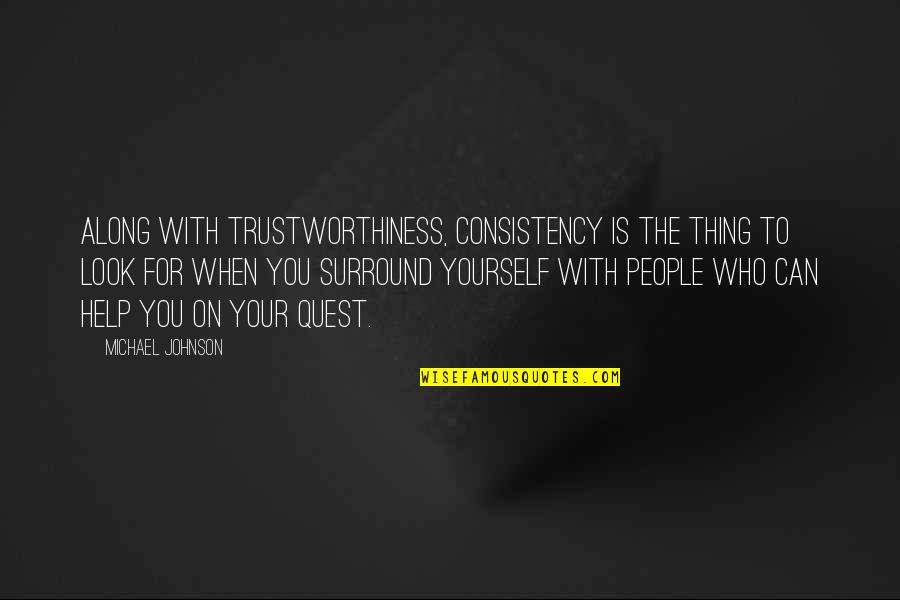 Along with trustworthiness, consistency is the thing to look for when you surround yourself with people who can help you on your quest. —
Michael Johnson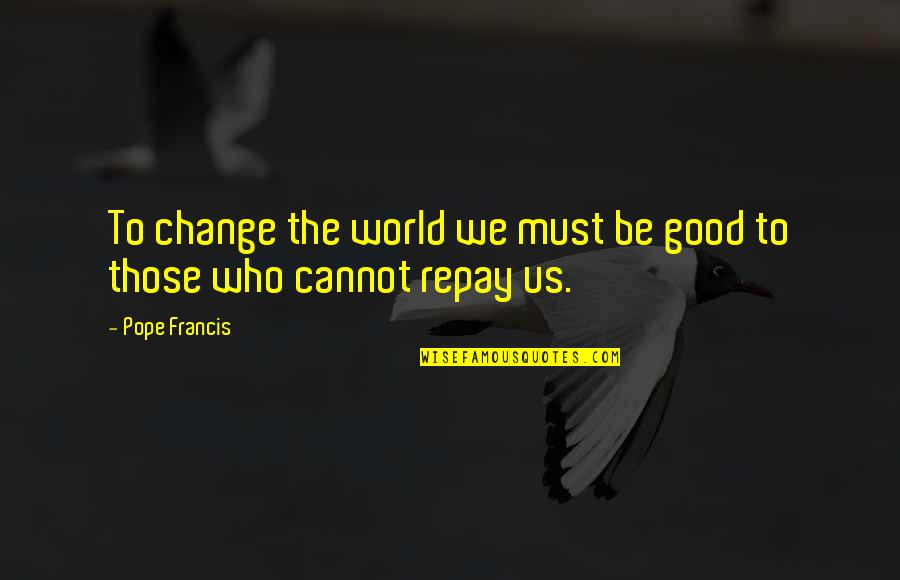 To change the world we must be good to those who cannot repay us. —
Pope Francis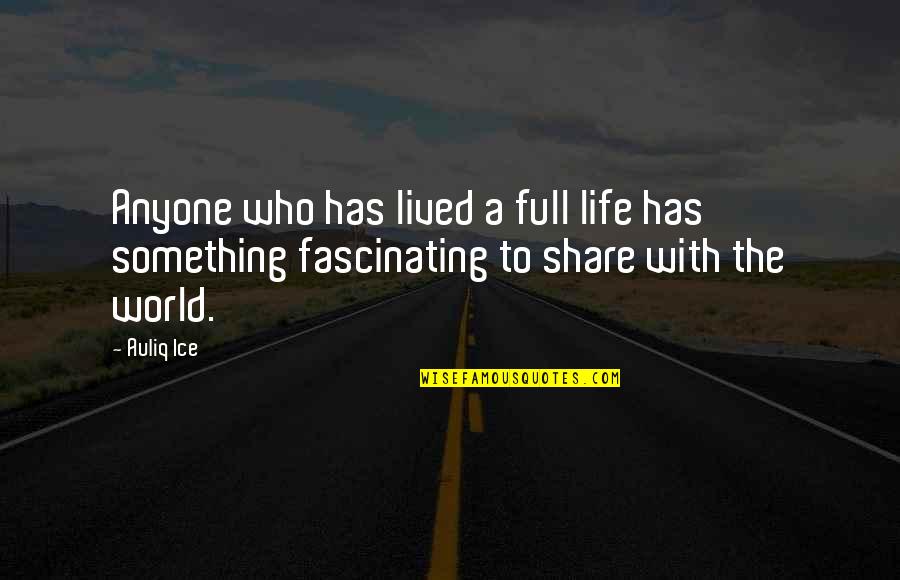 Anyone who has lived a full life has something fascinating to share with the world. —
Auliq Ice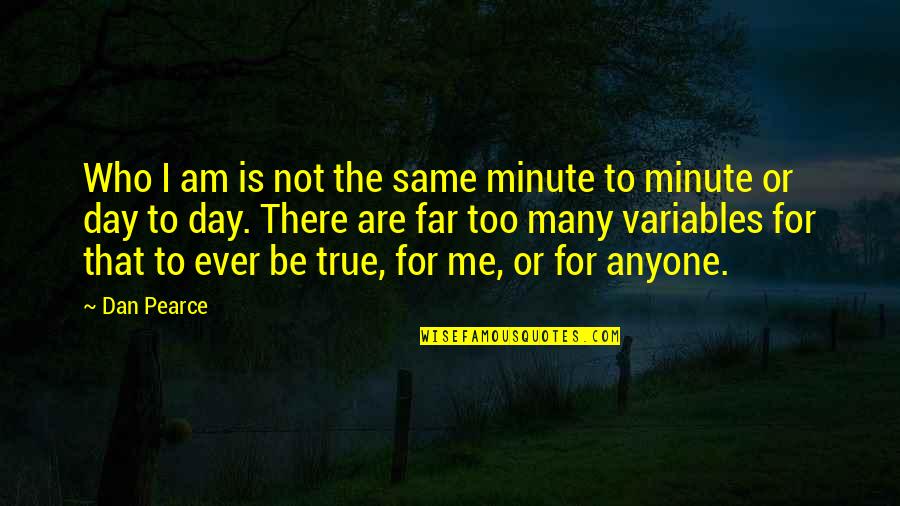 Who I am is not the same minute to minute or day to day. There are far too many variables for that to ever be true, for me, or for anyone. —
Dan Pearce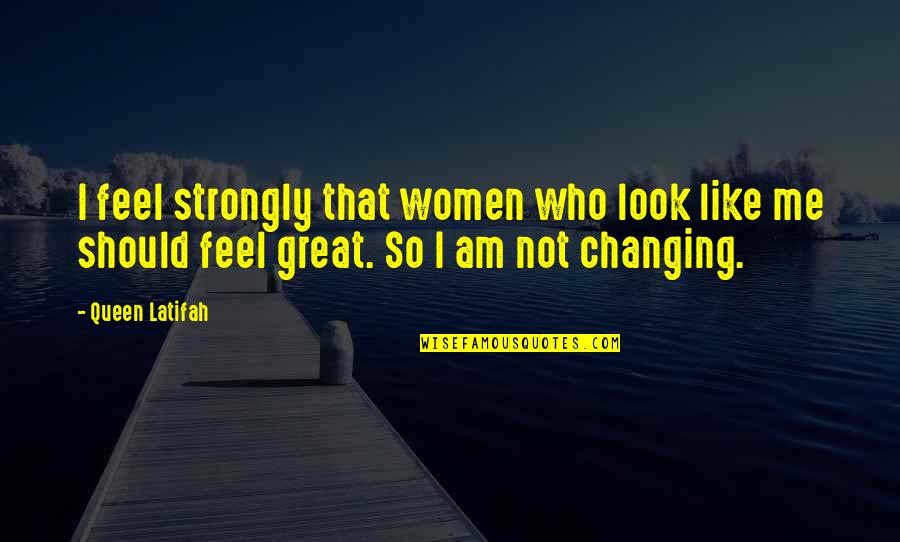 I feel strongly that women who look like me should feel great. So I am not changing. —
Queen Latifah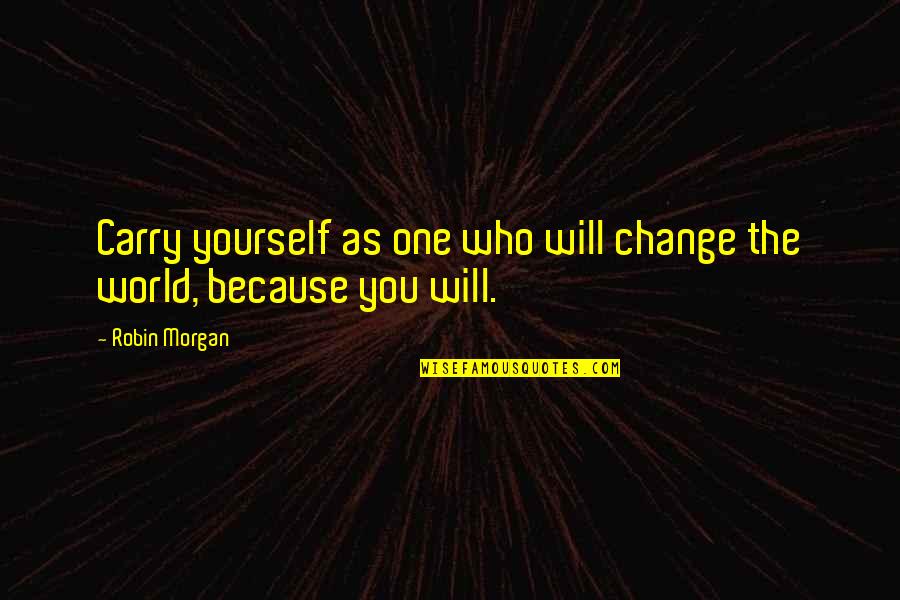 Carry yourself as one who will change the world, because you will. —
Robin Morgan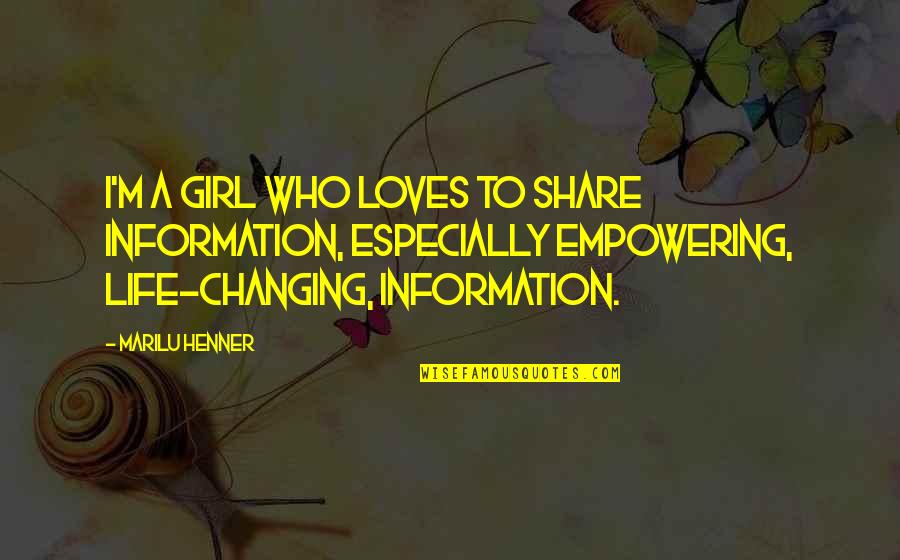 I'm a girl who loves to share information, especially empowering, life-changing, information. —
Marilu Henner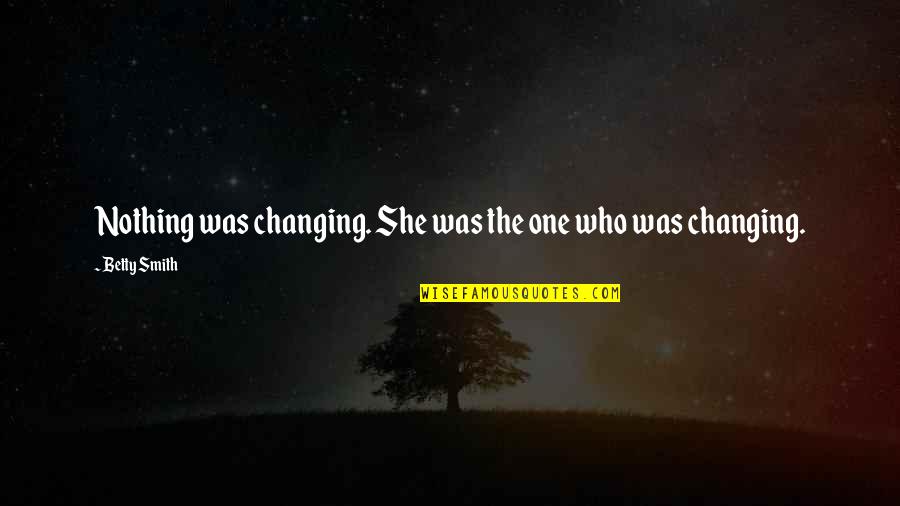 Nothing was changing. She was the one who was changing. —
Betty Smith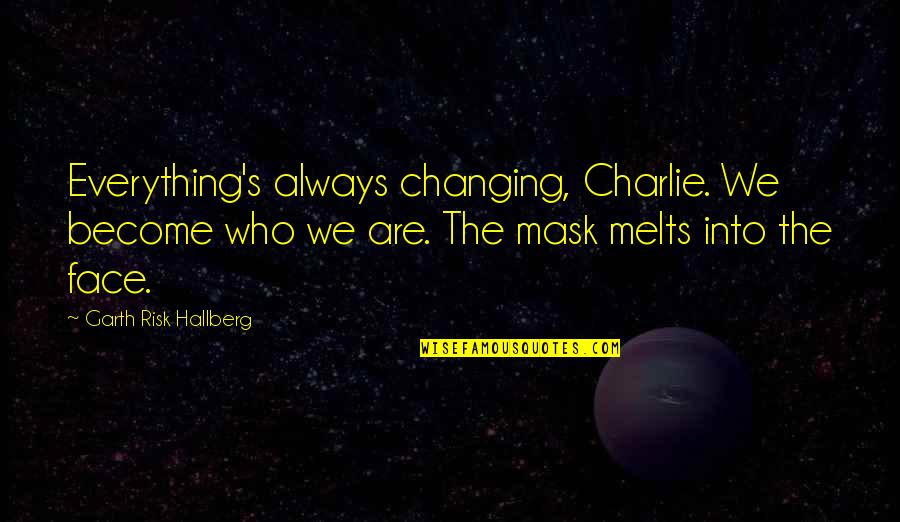 Everything's always changing, Charlie. We become who we are. The mask melts into the face. —
Garth Risk Hallberg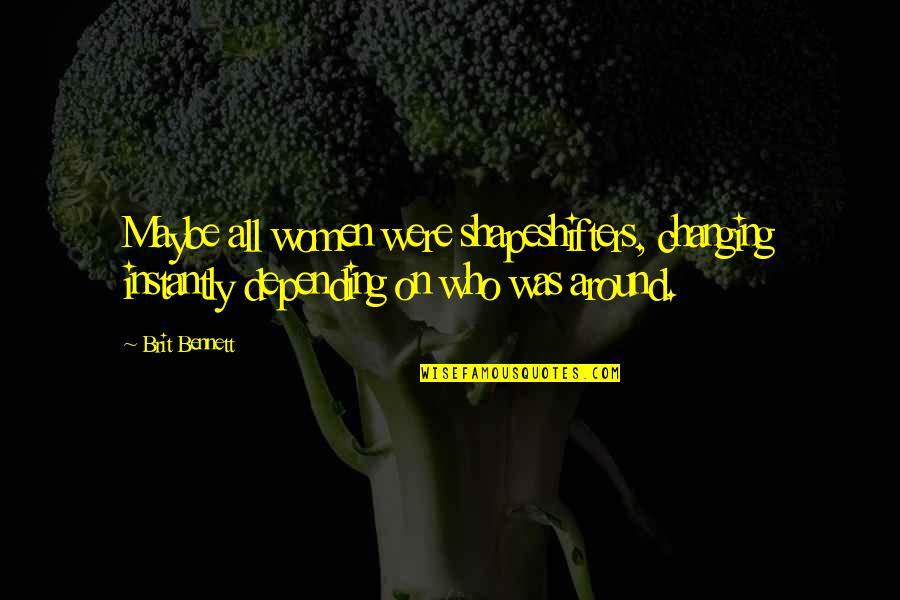 Maybe all women were shapeshifters, changing instantly depending on who was around. —
Brit Bennett
Those who are to change significantly that which they freshly encounter must themselves be changed by the changing of it. —
Reg Revans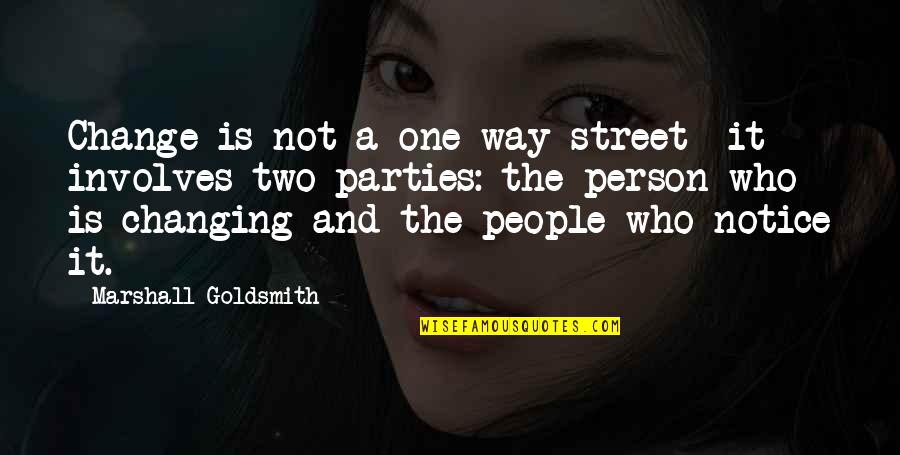 Change is not a one-way street- it involves two parties: the person who is changing and the people who notice it. —
Marshall Goldsmith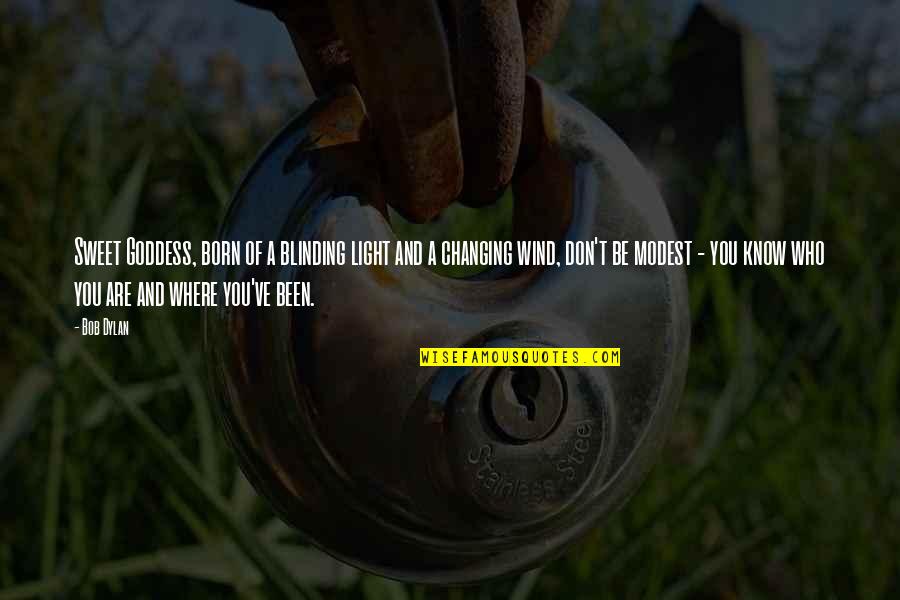 Sweet Goddess, born of a blinding light and a changing wind, don't be modest - you know who you are and where you've been. —
Bob Dylan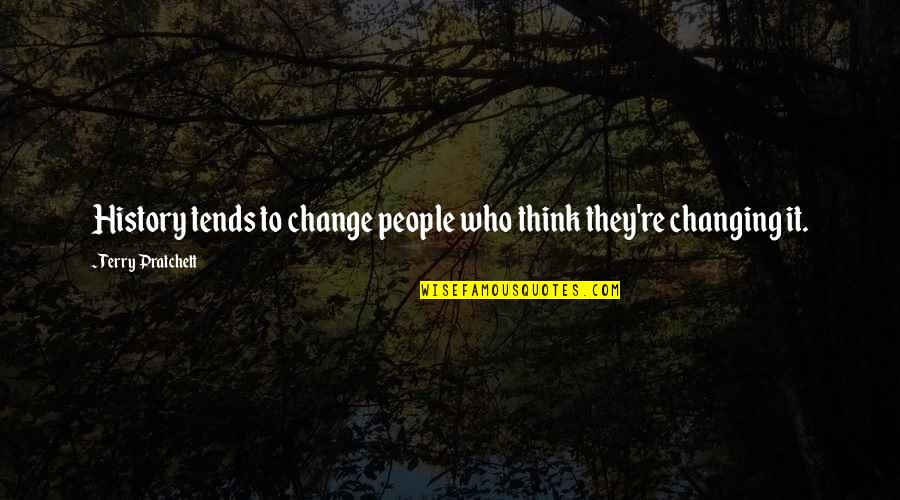 History tends to change people who think they're changing it. —
Terry Pratchett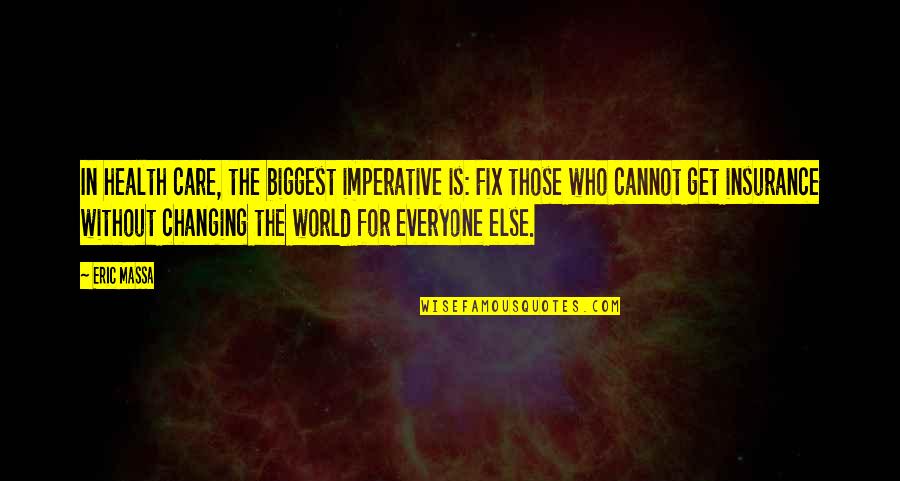 In health care, the biggest imperative is: Fix those who cannot get insurance without changing the world for everyone else. —
Eric Massa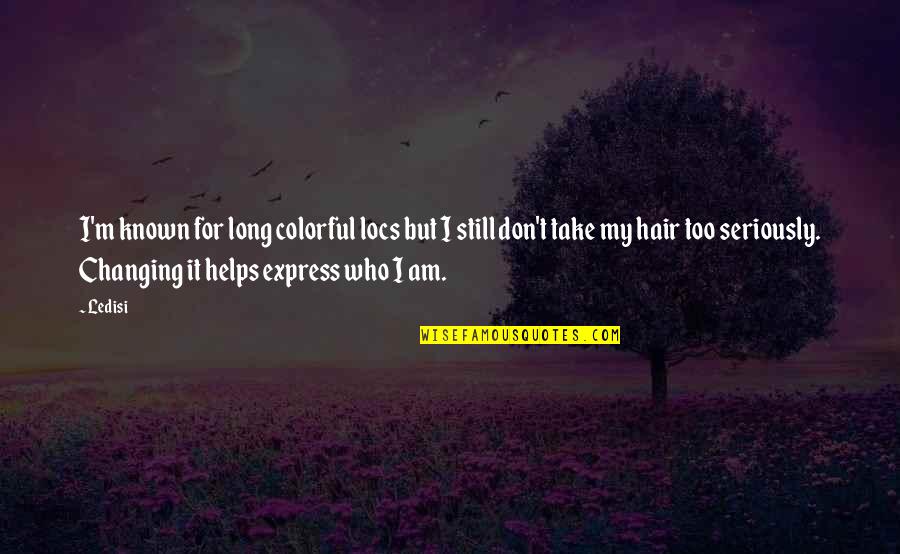 I'm known for long colorful locs but I still don't take my hair too seriously. Changing it helps express who I am. —
Ledisi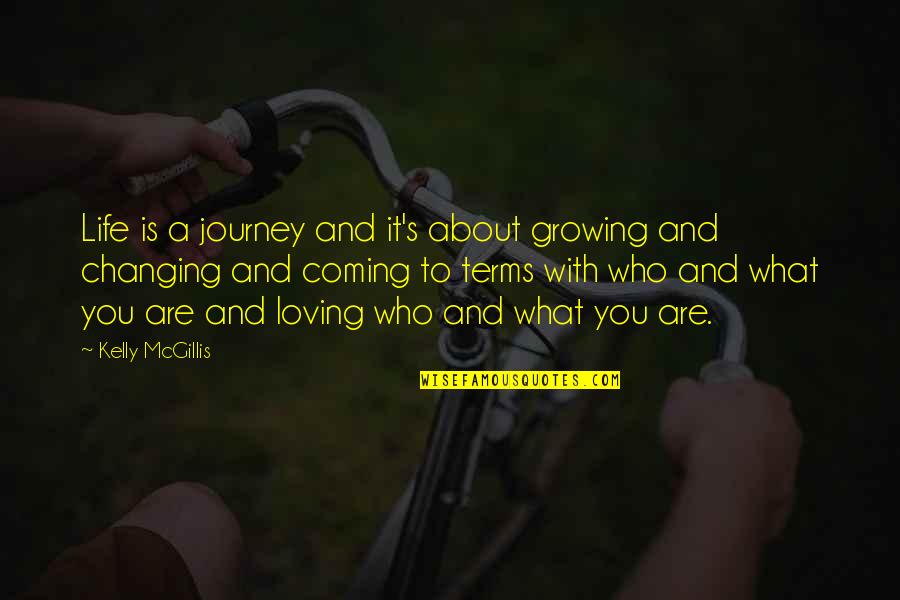 Life is a journey and it's about growing and changing and coming to terms with who and what you are and loving who and what you are. —
Kelly McGillis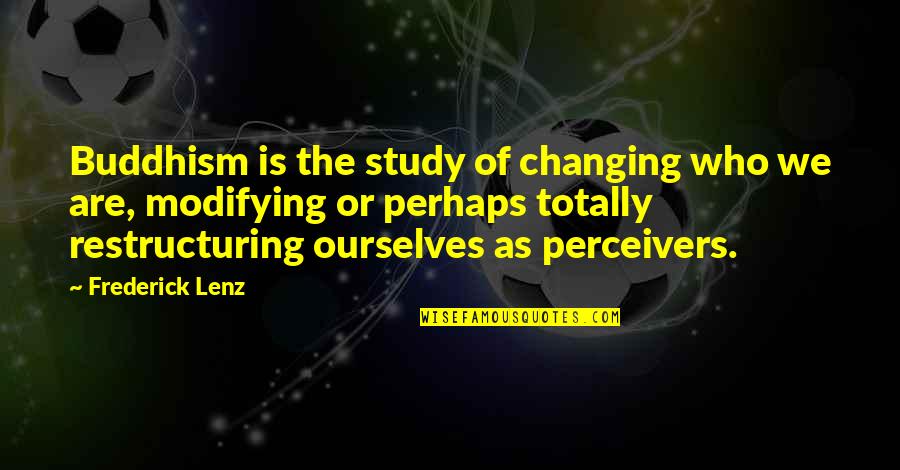 Buddhism is the study of changing who we are, modifying or perhaps totally restructuring ourselves as perceivers. —
Frederick Lenz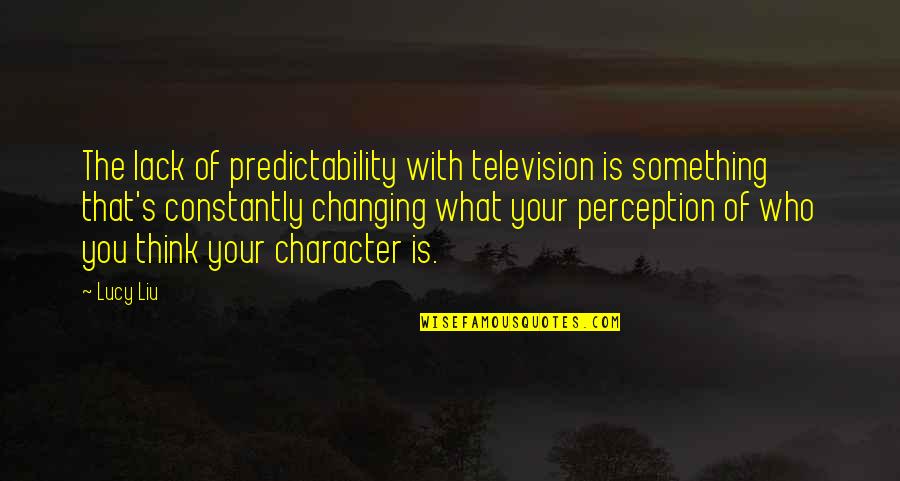 The lack of predictability with television is something that's constantly changing what your perception of who you think your character is. —
Lucy Liu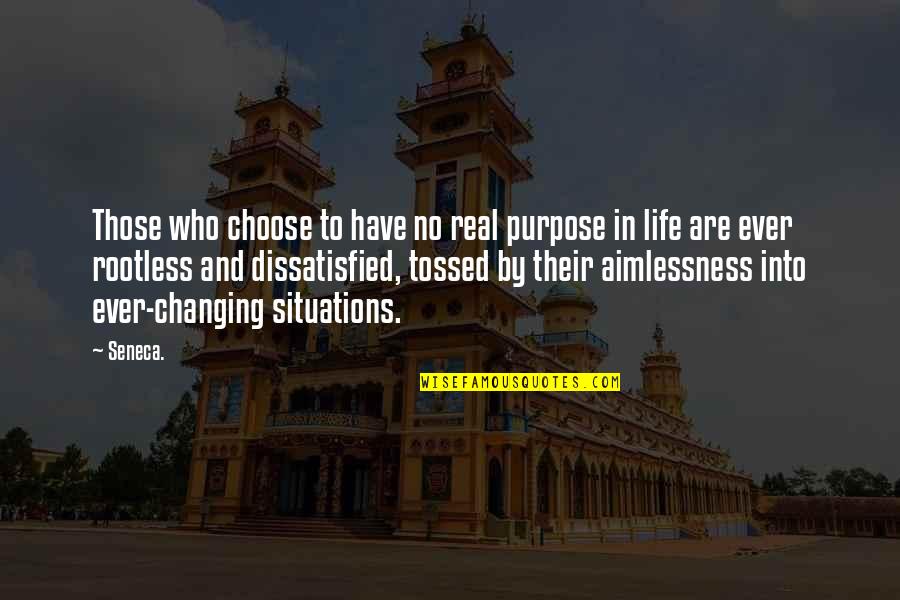 Those who choose to have no real purpose in life are ever rootless and dissatisfied, tossed by their aimlessness into ever-changing situations. —
Seneca.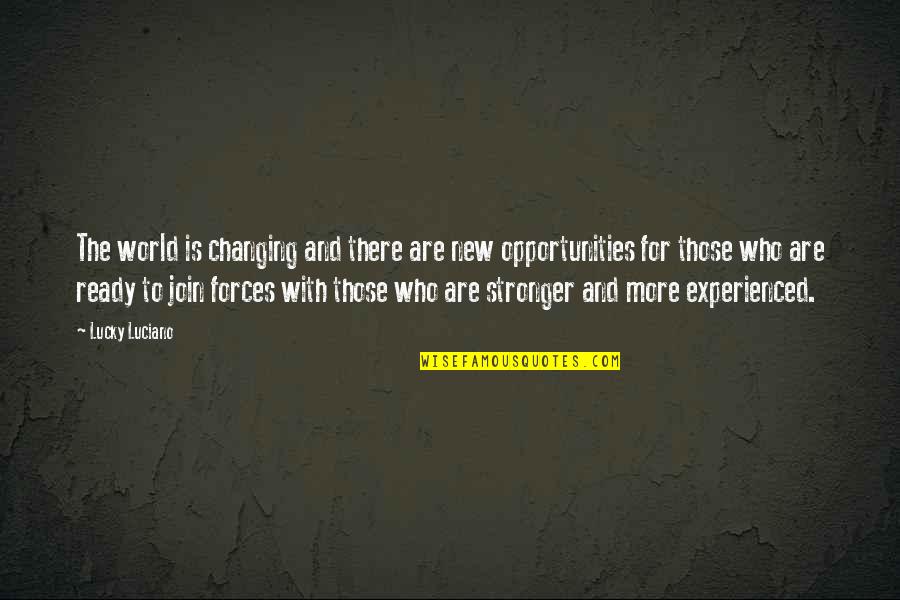 The world is changing and there are new opportunities for those who are ready to join forces with those who are stronger and more experienced. —
Lucky Luciano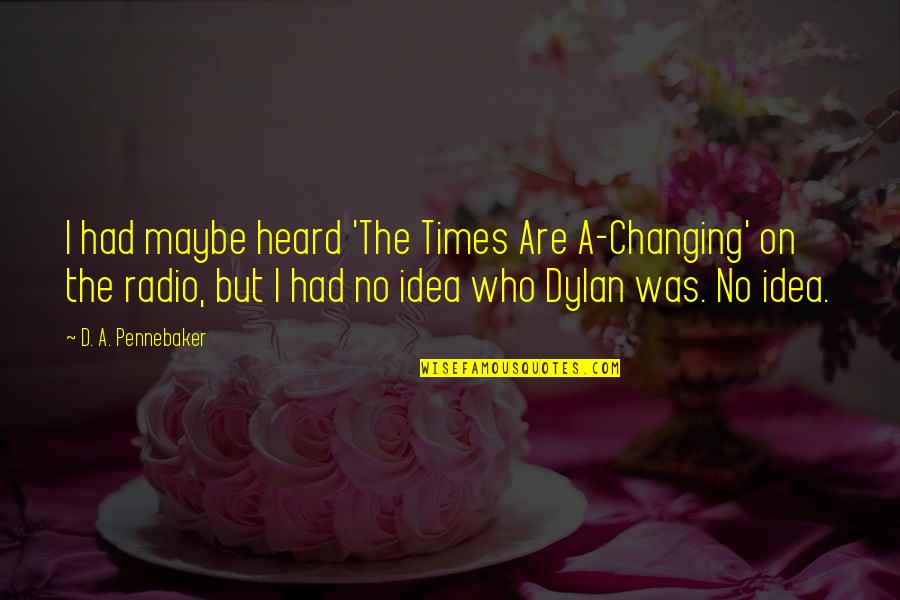 I had maybe heard 'The Times Are A-Changing' on the radio, but I had no idea who Dylan was. No idea. —
D. A. Pennebaker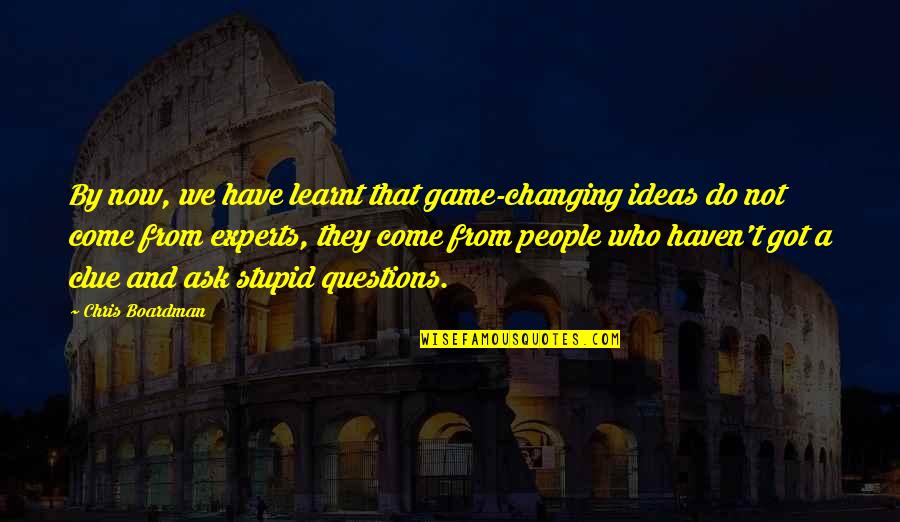 By now, we have learnt that game-changing ideas do not come from experts, they come from people who haven't got a clue and ask stupid questions. —
Chris Boardman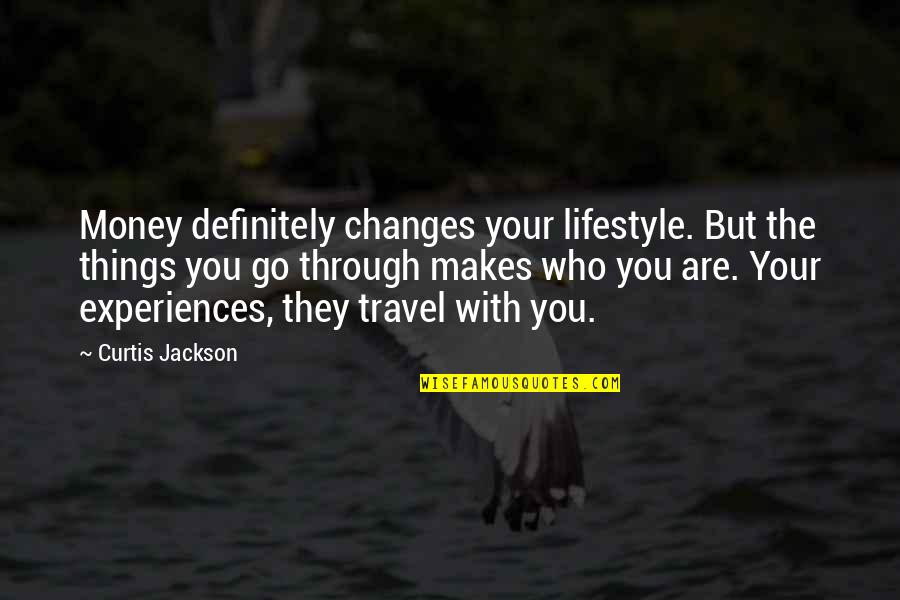 Money definitely changes your lifestyle. But the things you go through makes who you are. Your experiences, they travel with you. —
Curtis Jackson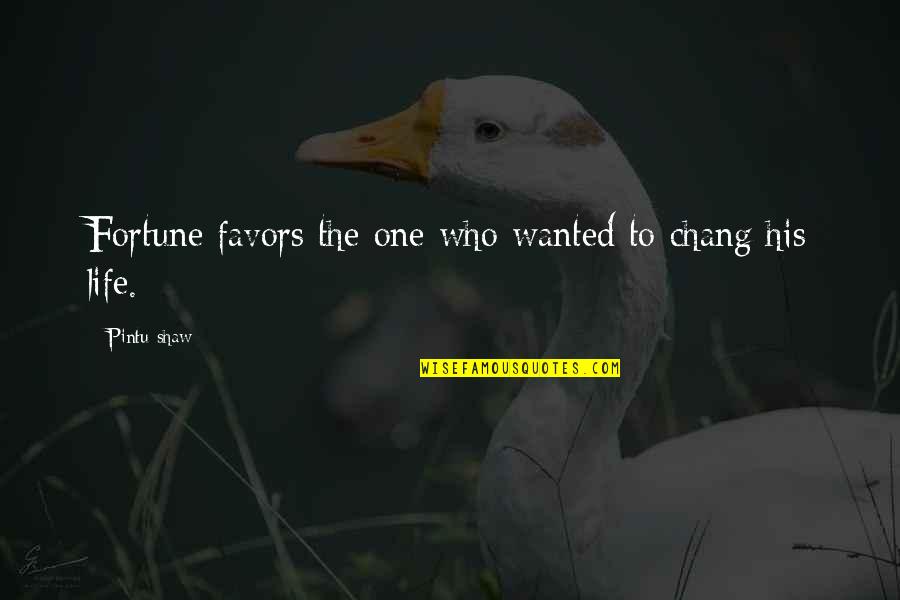 Fortune favors the one who wanted to chang his life. —
Pintu Shaw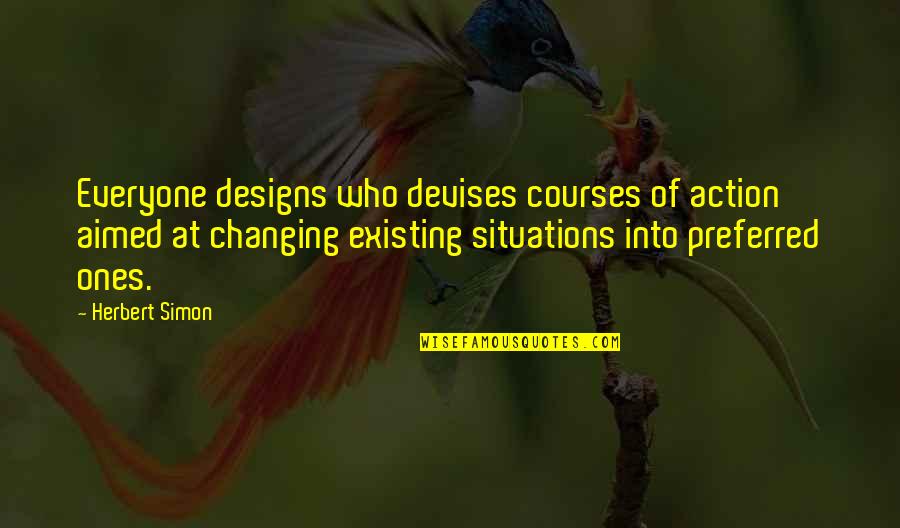 Everyone designs who devises courses of action aimed at changing existing situations into preferred ones. —
Herbert Simon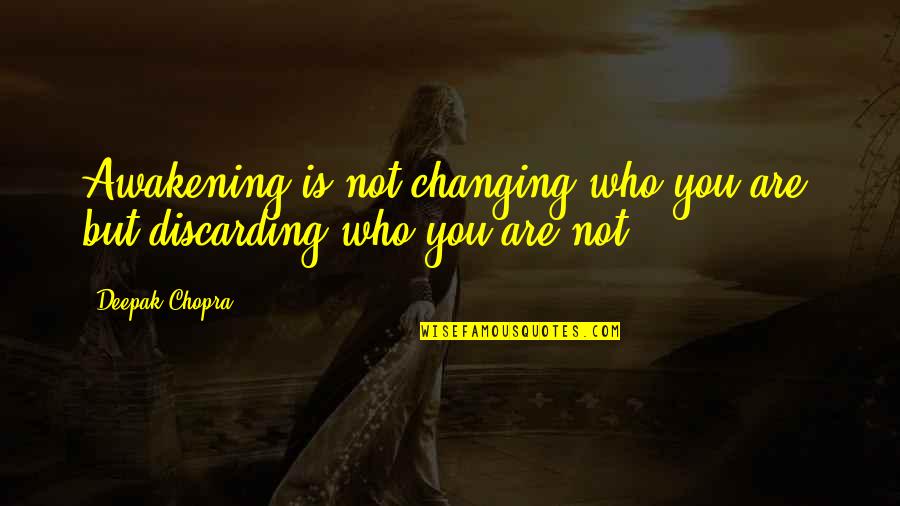 Awakening is
not changing who you are
, but discarding who you are not. —
Deepak Chopra