Not Being Victim Quotes
Collection of top 38 famous quotes about Not Being Victim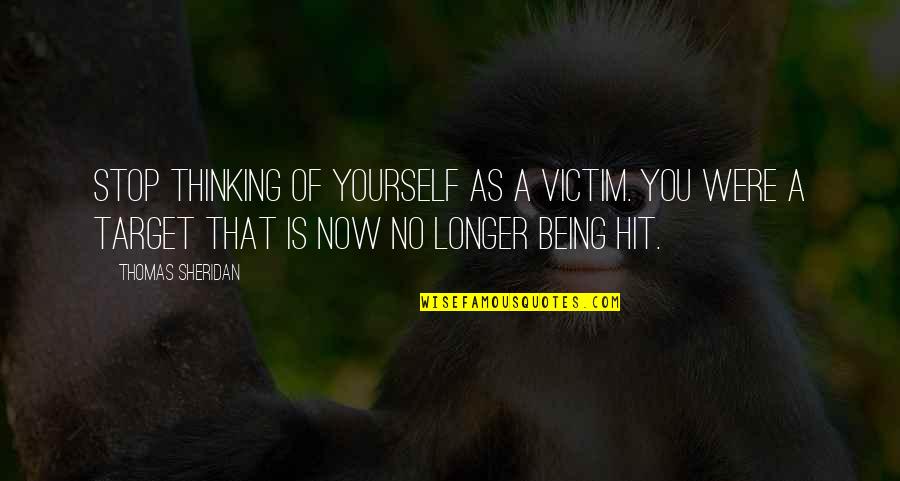 Stop thinking of yourself as a victim. You were a target that is now no longer being hit.
—
Thomas Sheridan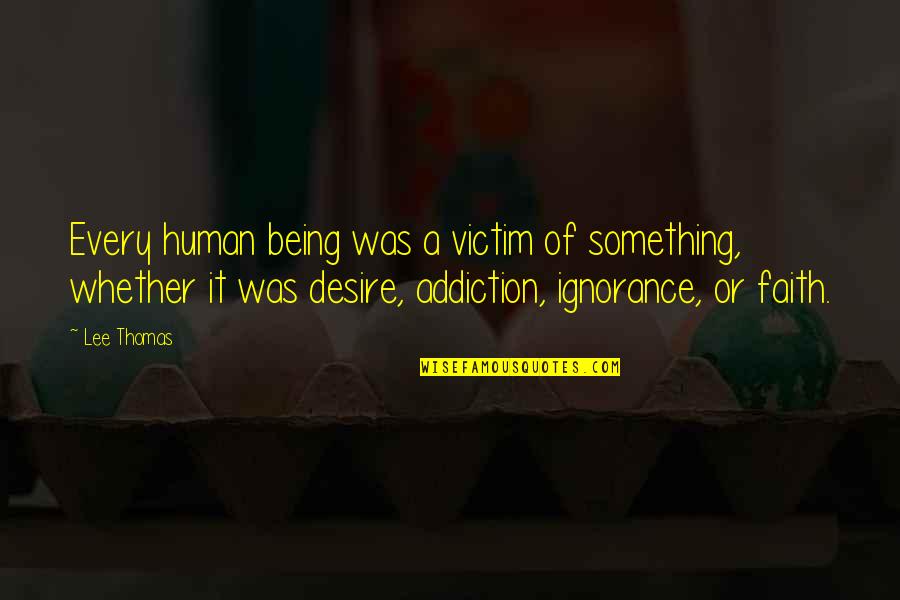 Every human being was a victim of something, whether it was desire, addiction, ignorance, or faith.
—
Lee Thomas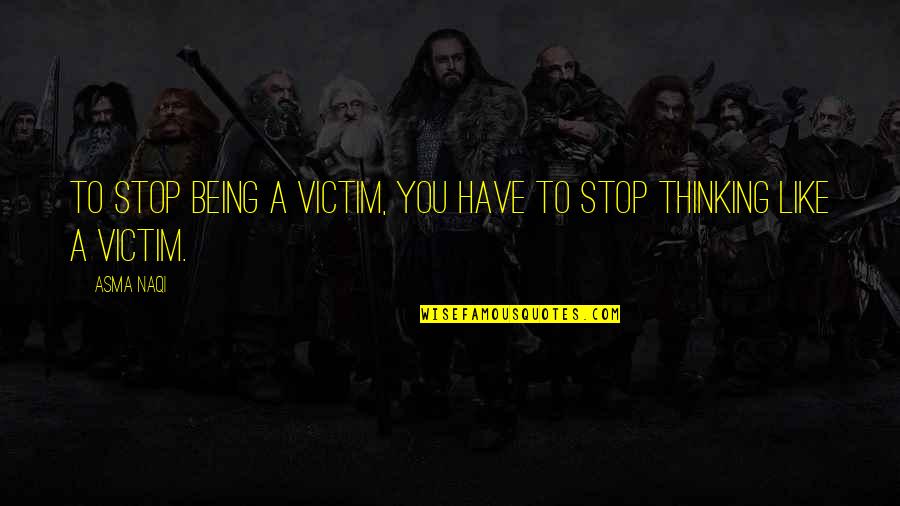 To stop being a victim, you have to stop thinking like a victim.
—
Asma Naqi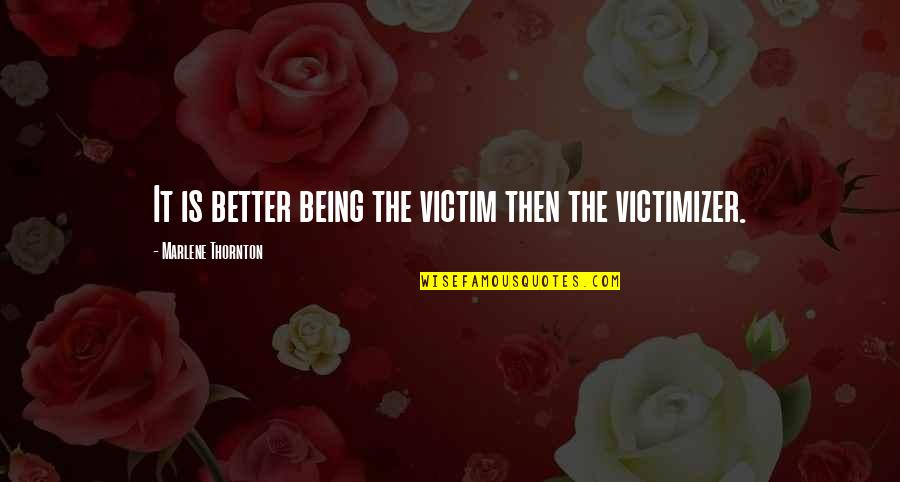 It is better being the victim then the victimizer.
—
Marlene Thornton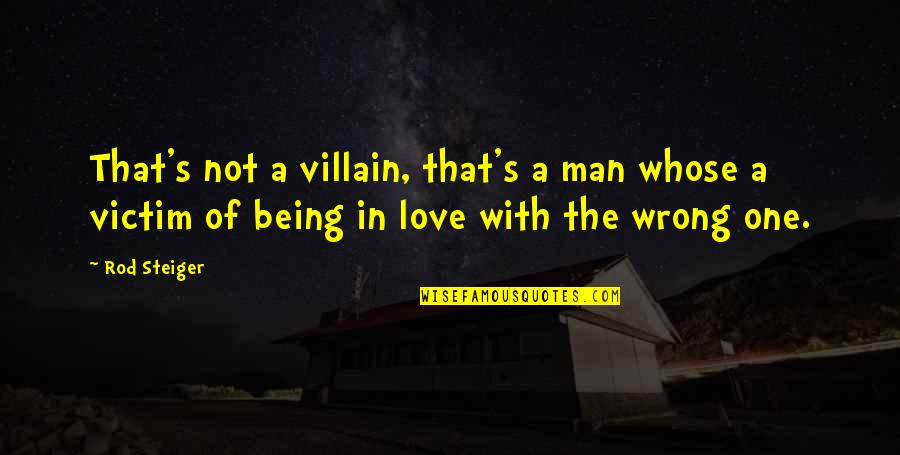 That's not a villain, that's a man whose a victim of being in love with the wrong one.
—
Rod Steiger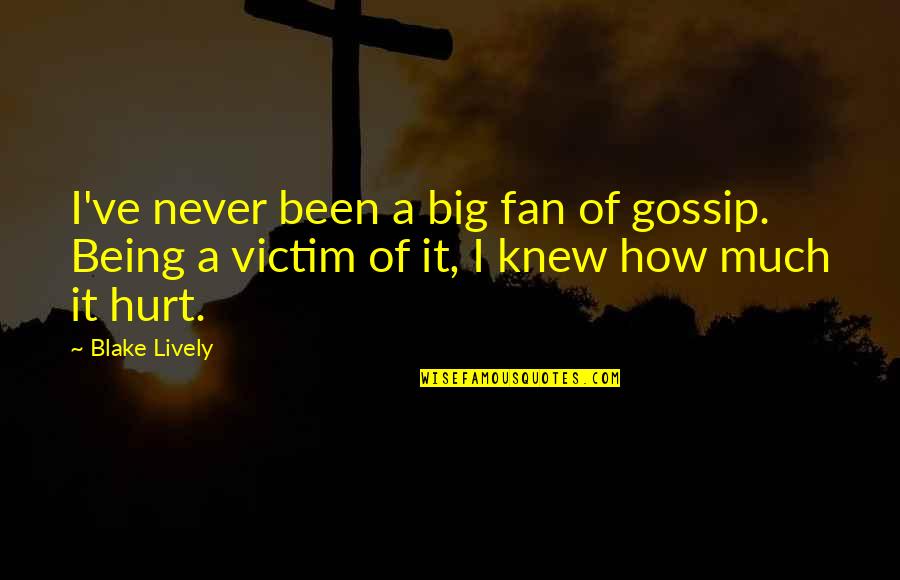 I've never been a big fan of gossip. Being a victim of it, I knew how much it hurt.
—
Blake Lively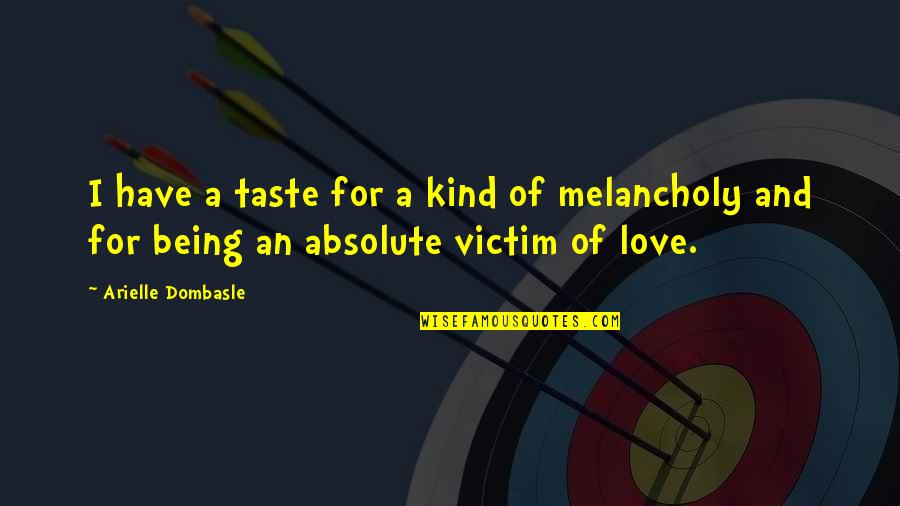 I have a taste for a kind of melancholy and for being an absolute victim of love.
—
Arielle Dombasle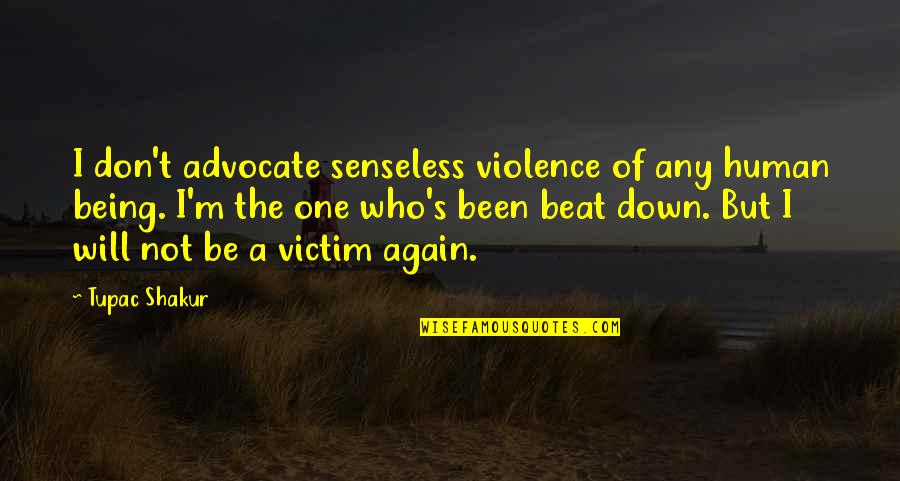 I don't advocate senseless violence of any human being. I'm the one who's been beat down. But I will not be a victim again.
—
Tupac Shakur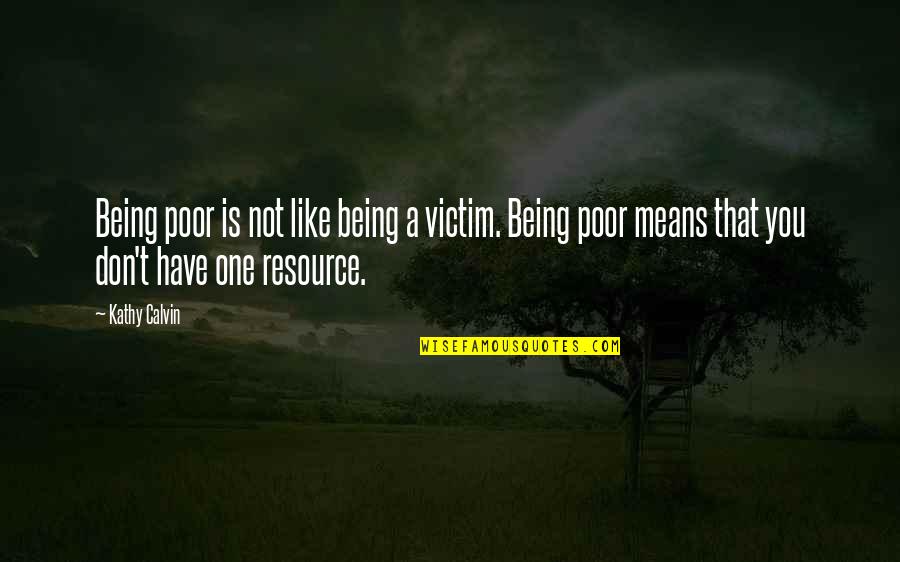 Being poor is not like being a victim. Being poor means that you don't have one resource.
—
Kathy Calvin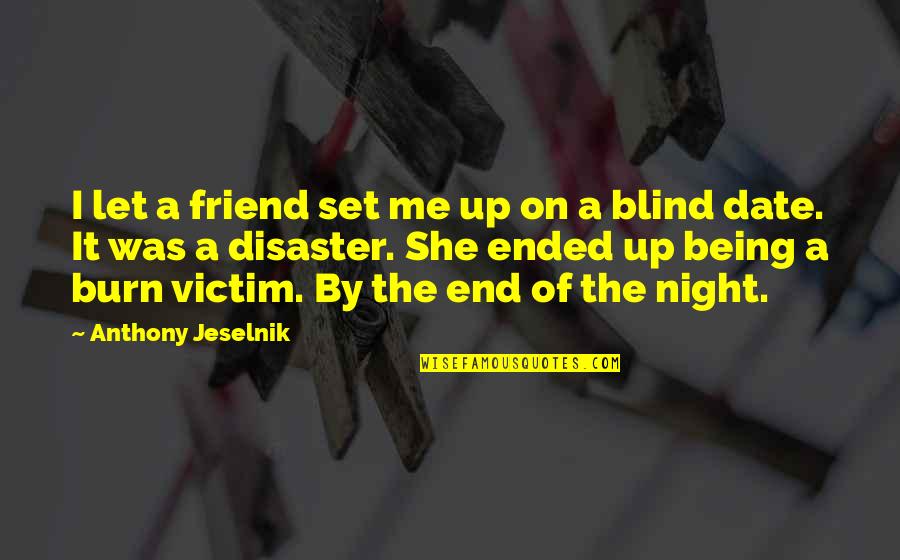 I let a friend set me up on a blind date. It was a disaster. She ended up being a burn victim. By the end of the night.
—
Anthony Jeselnik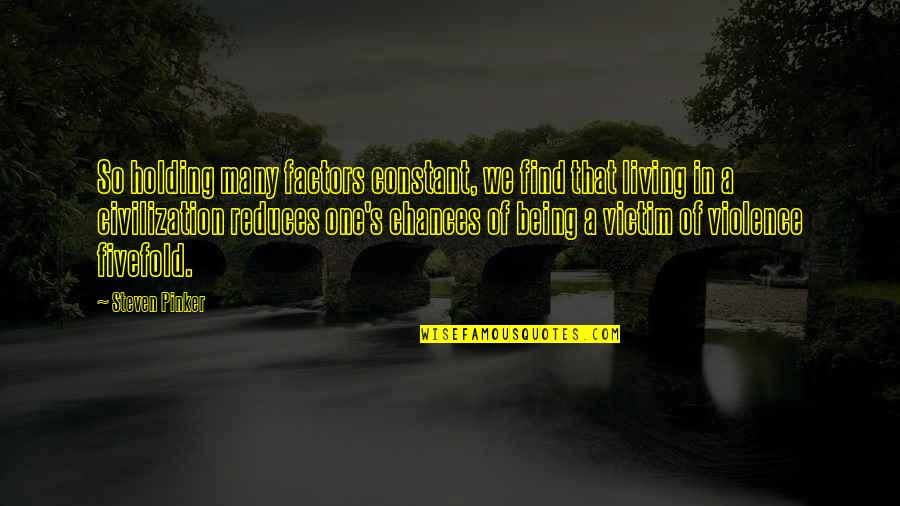 So holding many factors constant, we find that living in a civilization reduces one's chances of being a victim of violence fivefold.
—
Steven Pinker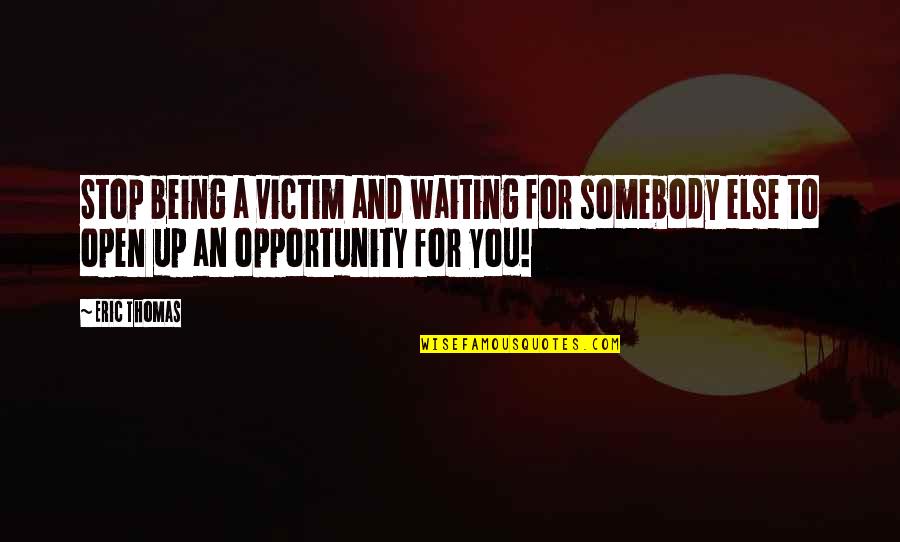 Stop being a victim and waiting for somebody else to open up an opportunity for you! —
Eric Thomas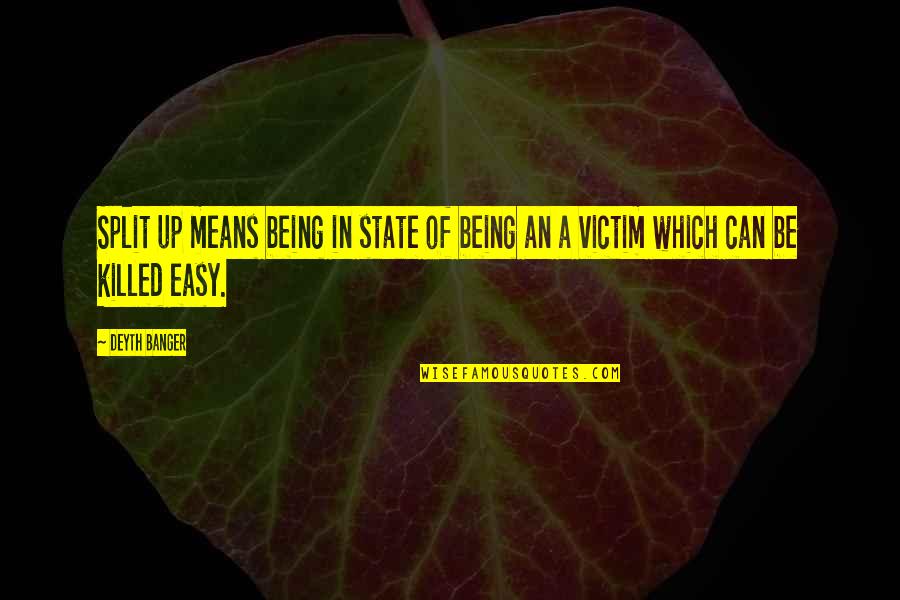 Split up means being in state of being an a victim which can be killed easy. —
Deyth Banger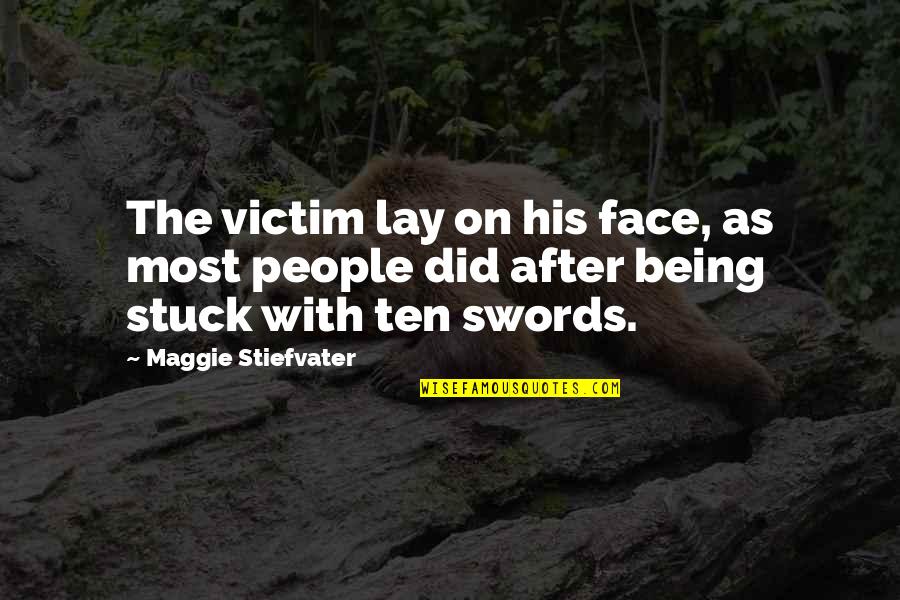 The victim lay on his face, as most people did after being stuck with ten swords. —
Maggie Stiefvater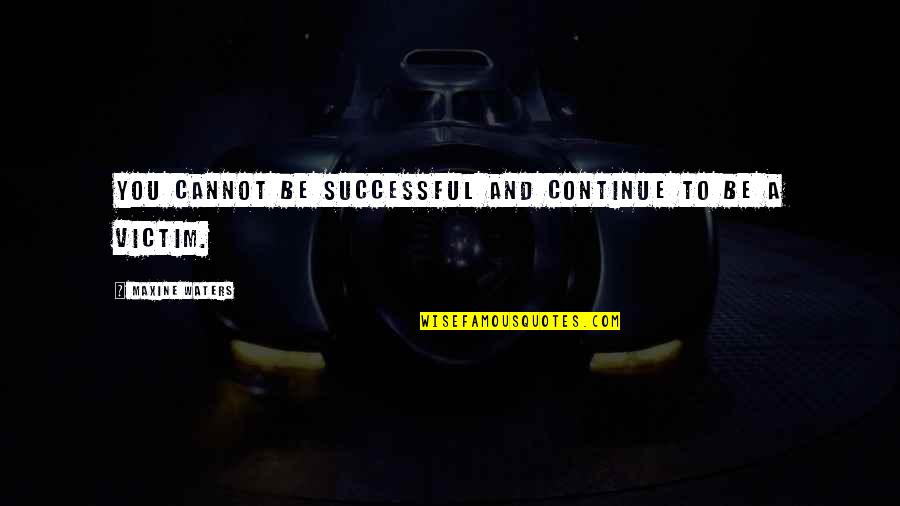 You cannot be successful and continue to be a victim. —
Maxine Waters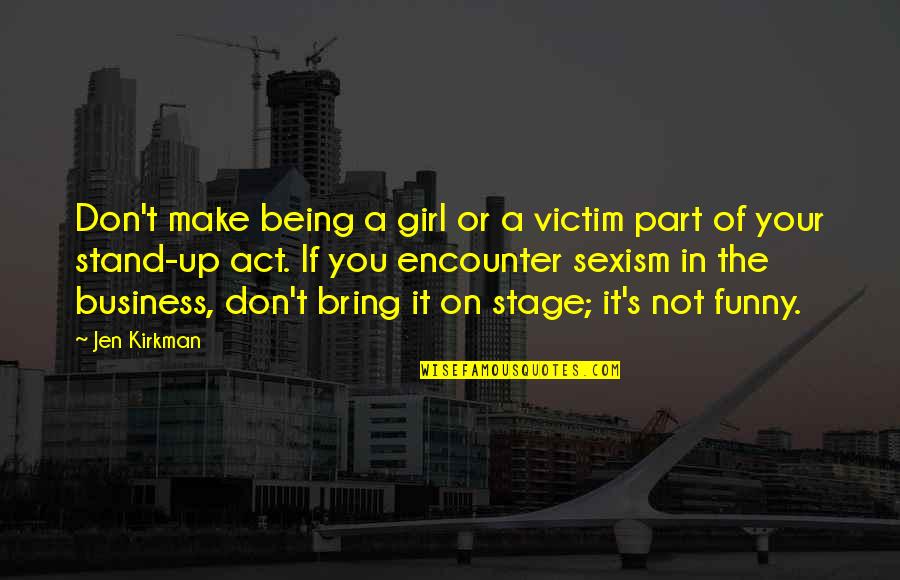 Don't make being a girl or a victim part of your stand-up act. If you encounter sexism in the business, don't bring it on stage; it's not funny. —
Jen Kirkman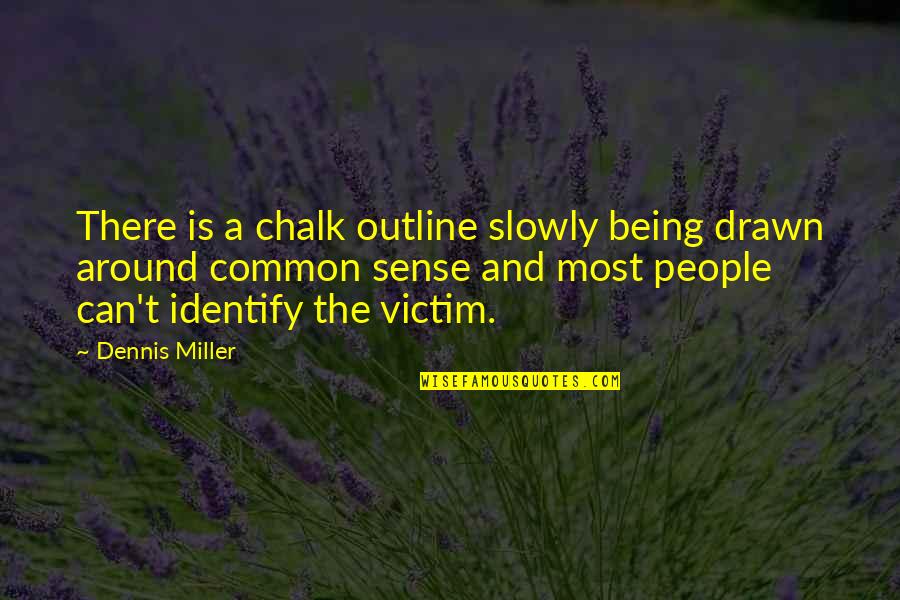 There is a chalk outline slowly being drawn around common sense and most people can't identify the victim. —
Dennis Miller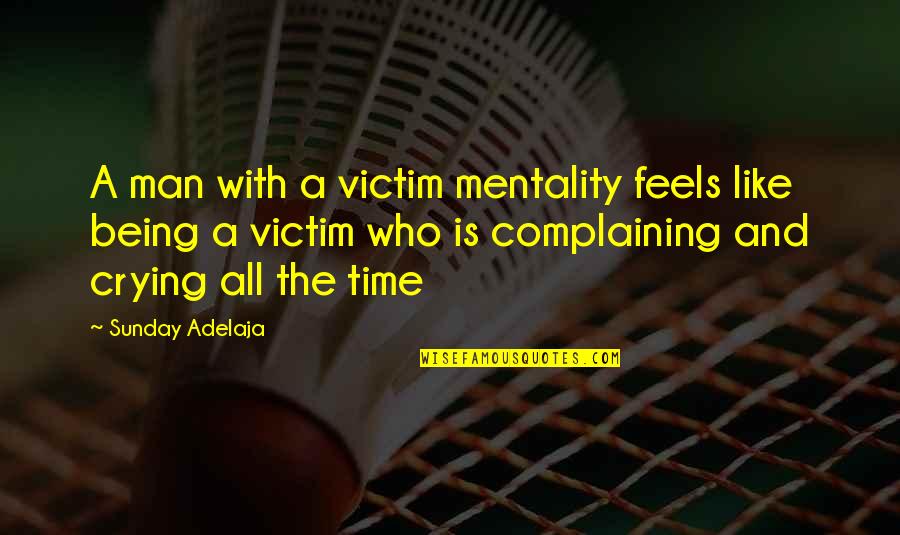 A man with a victim mentality feels like being a victim who is complaining and crying all the time —
Sunday Adelaja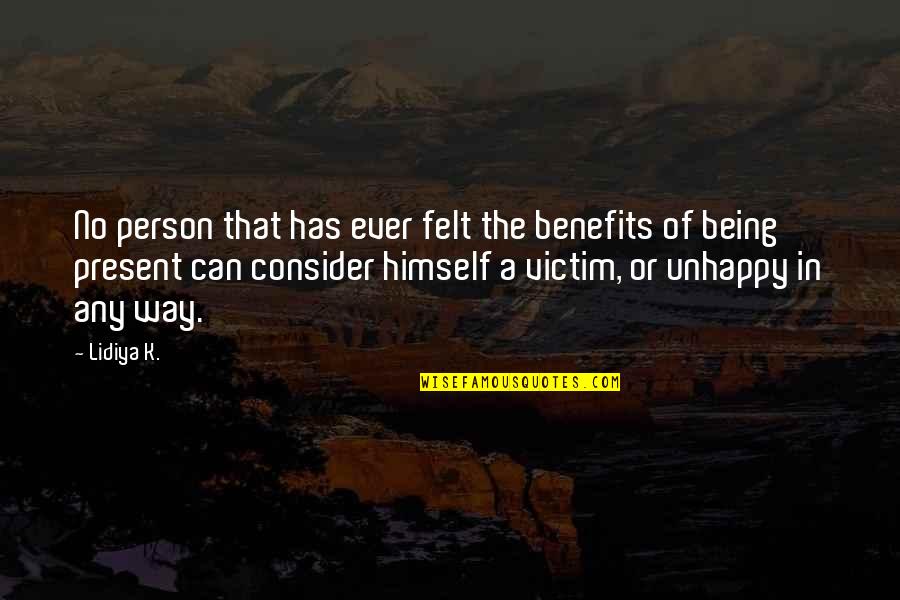 No person that has ever felt the benefits of being present can consider himself a victim, or unhappy in any way. —
Lidiya K.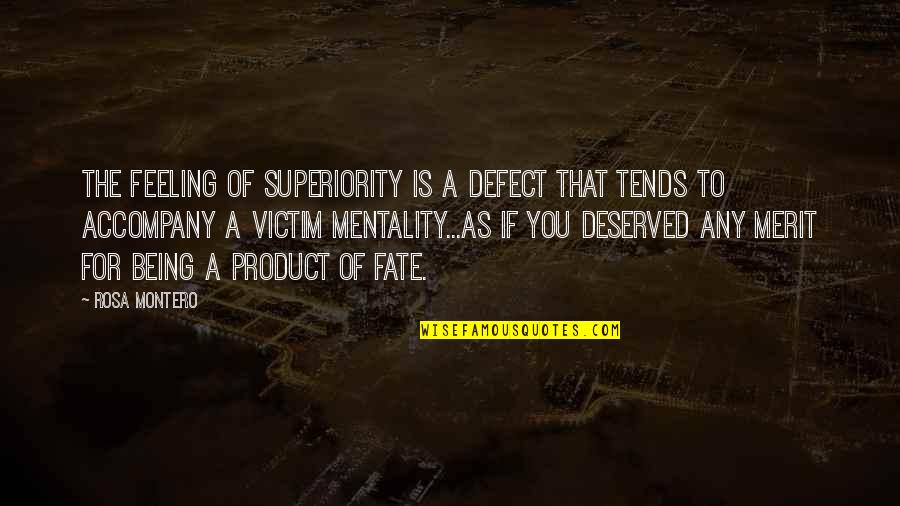 The feeling of superiority is a defect that tends to accompany a victim mentality...as if you deserved any merit for being a product of fate. —
Rosa Montero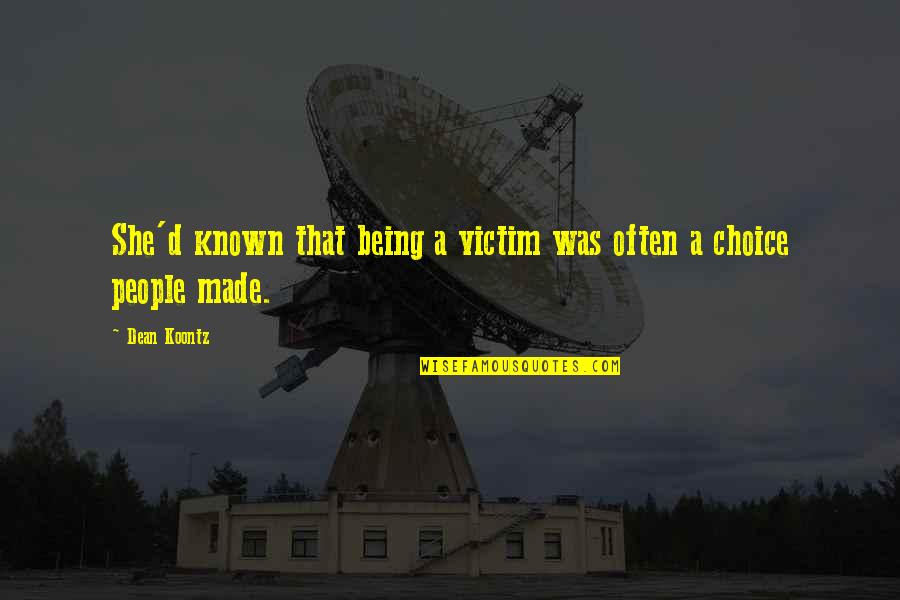 She'd known that being a victim was often a choice people made. —
Dean Koontz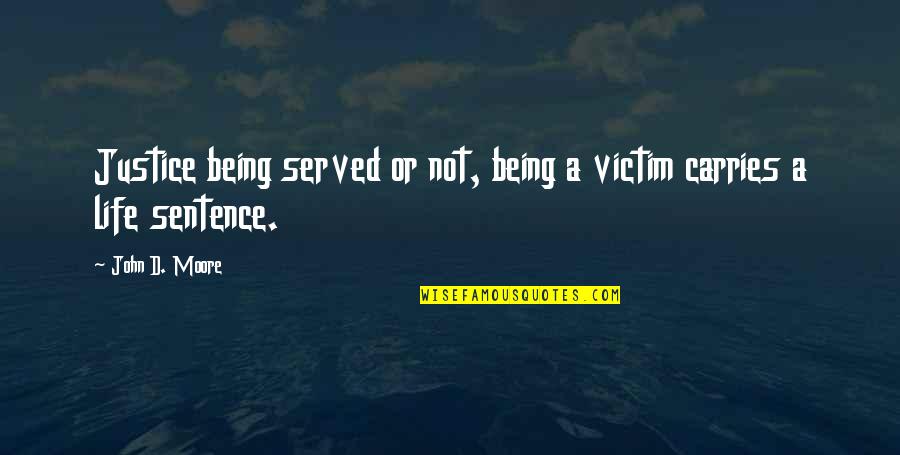 Justice being served or not, being a victim carries a life sentence. —
John D. Moore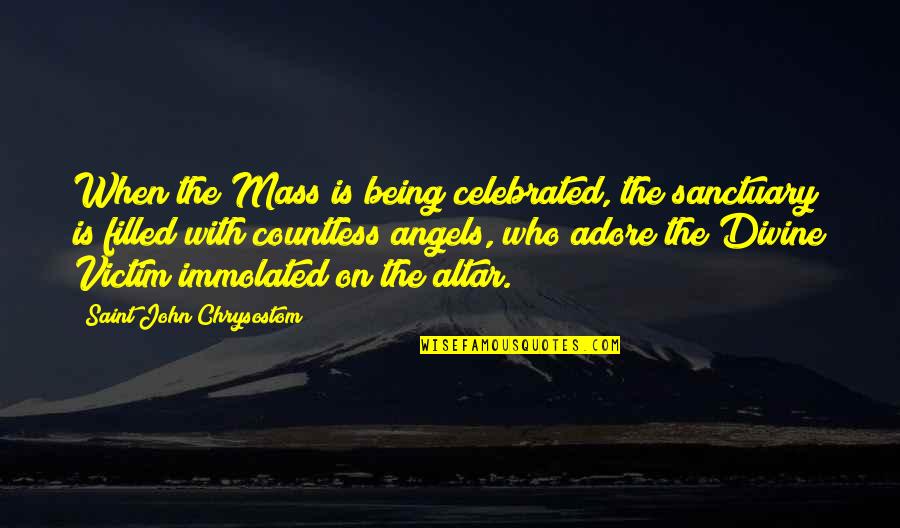 When the Mass is being celebrated, the sanctuary is filled with countless angels, who adore the Divine Victim immolated on the altar. —
Saint John Chrysostom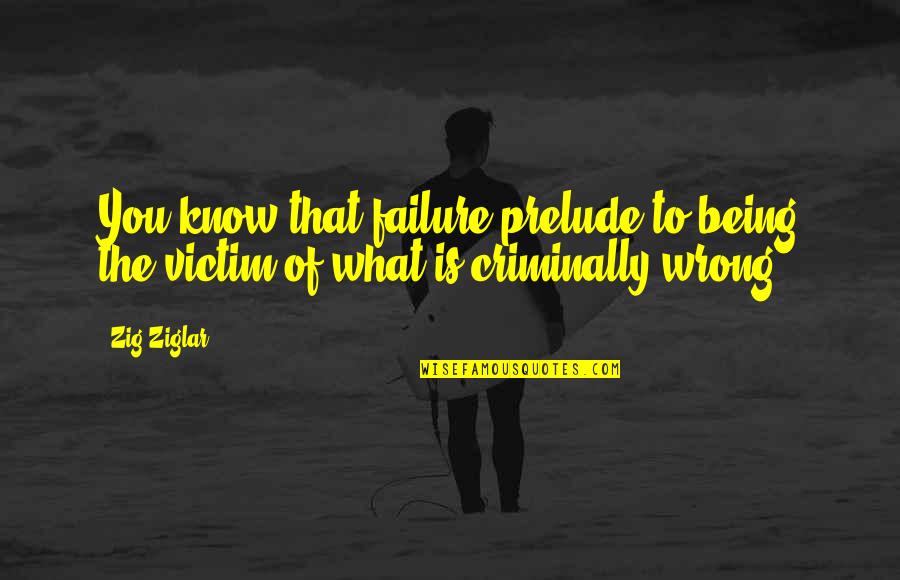 You know that failure prelude to being the victim of what is criminally wrong. —
Zig Ziglar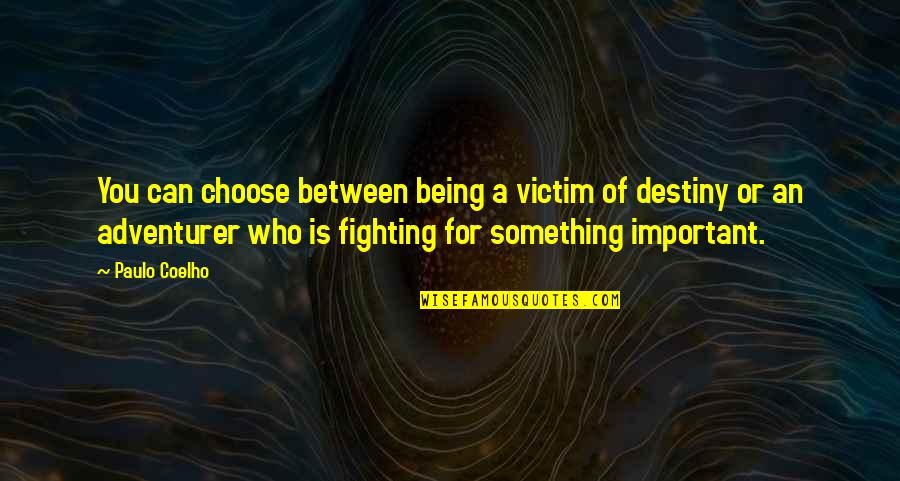 You can choose between being a victim of destiny or an adventurer who is fighting for something important. —
Paulo Coelho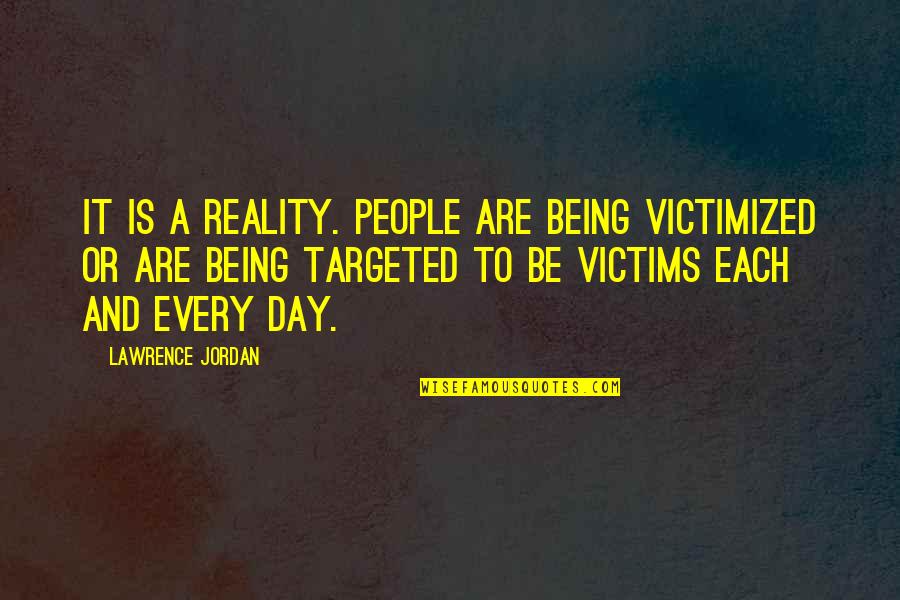 It is a reality. People are being victimized or are being targeted to be victims each and every day. —
Lawrence Jordan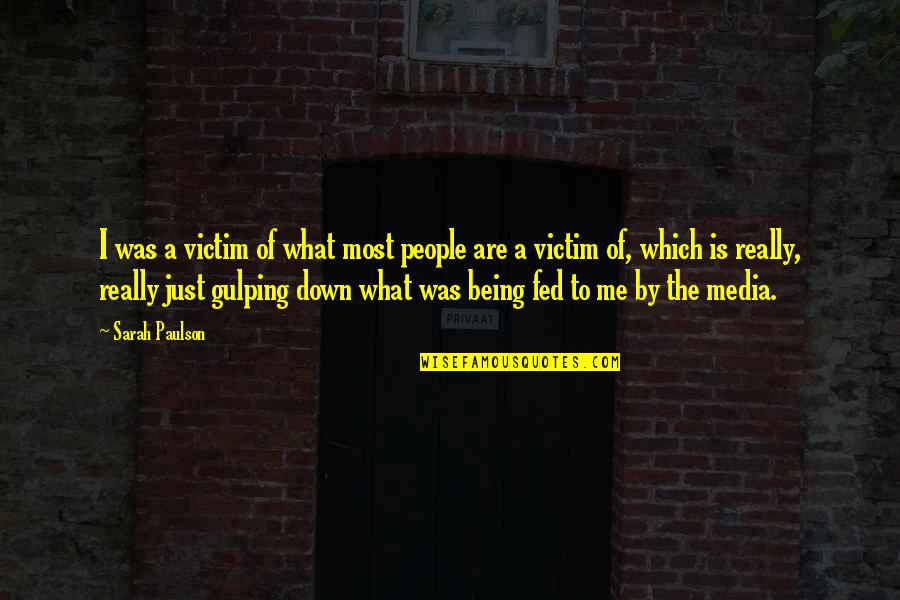 I was a victim of what most people are a victim of, which is really, really just gulping down what was being fed to me by the media. —
Sarah Paulson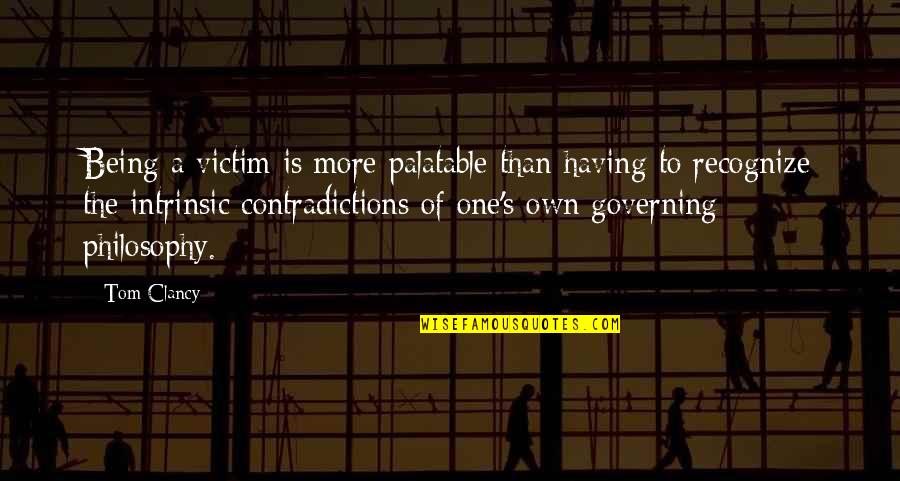 Being a victim is more palatable than having to recognize the intrinsic contradictions of one's own governing philosophy. —
Tom Clancy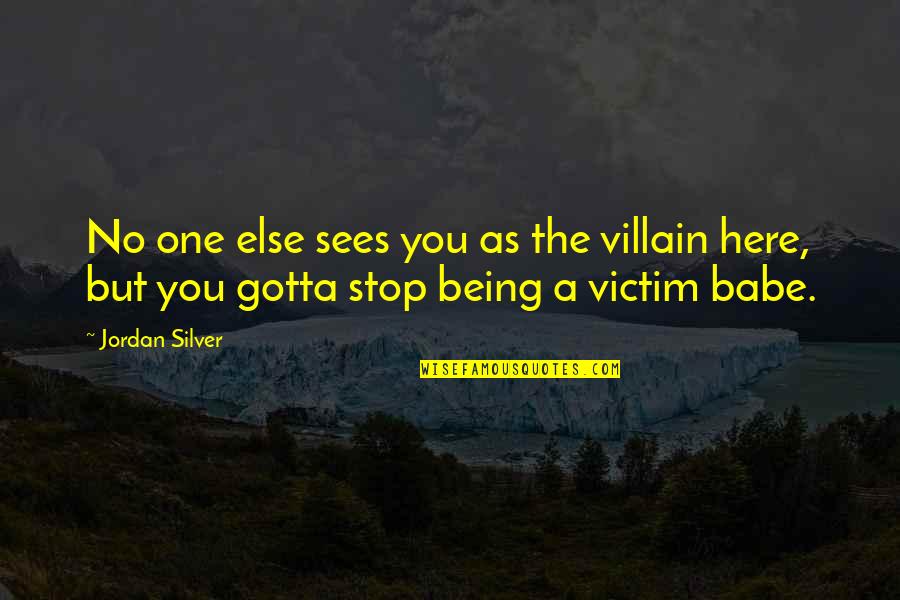 No one else sees you as the villain here, but you gotta stop being a victim babe. —
Jordan Silver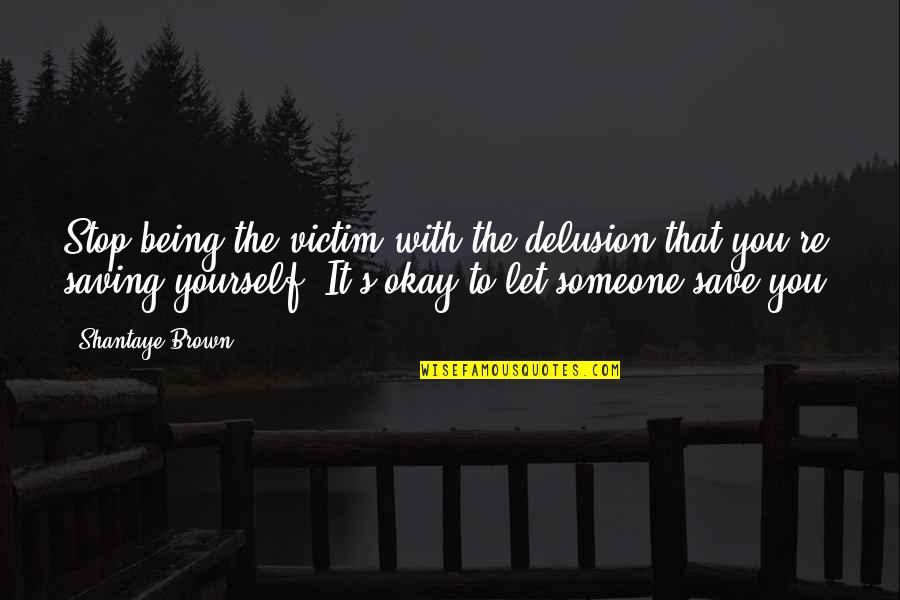 Stop being the victim with the delusion that you're saving yourself. It's okay to let someone save you. —
Shantaye Brown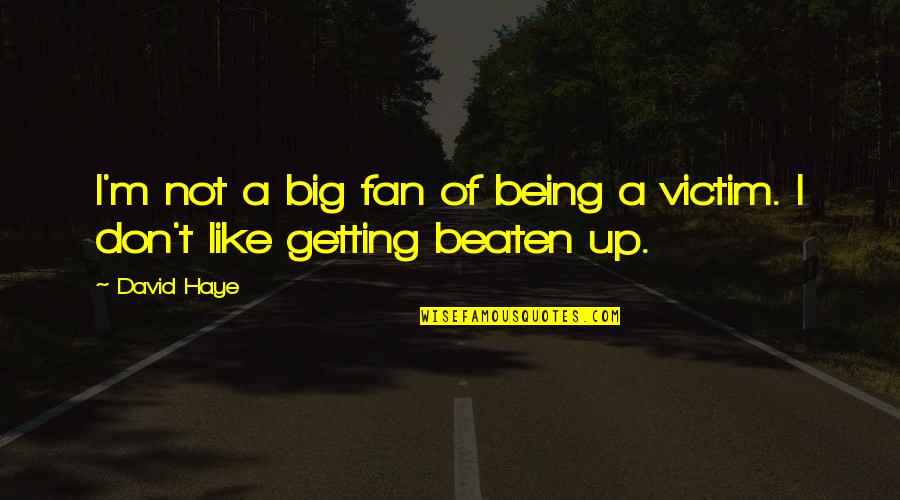 I'm not a big fan of being a victim. I don't like getting beaten up. —
David Haye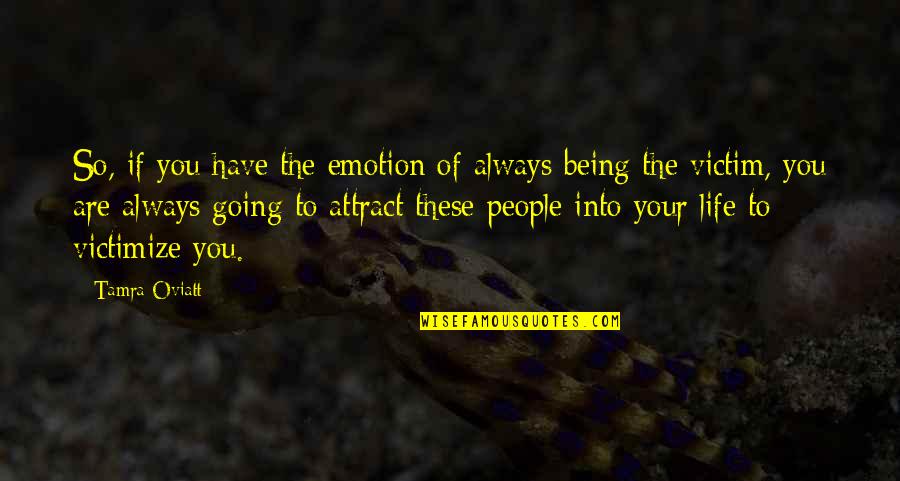 So, if you have the emotion of always being the victim, you are always going to attract these people into your life to victimize you. —
Tamra Oviatt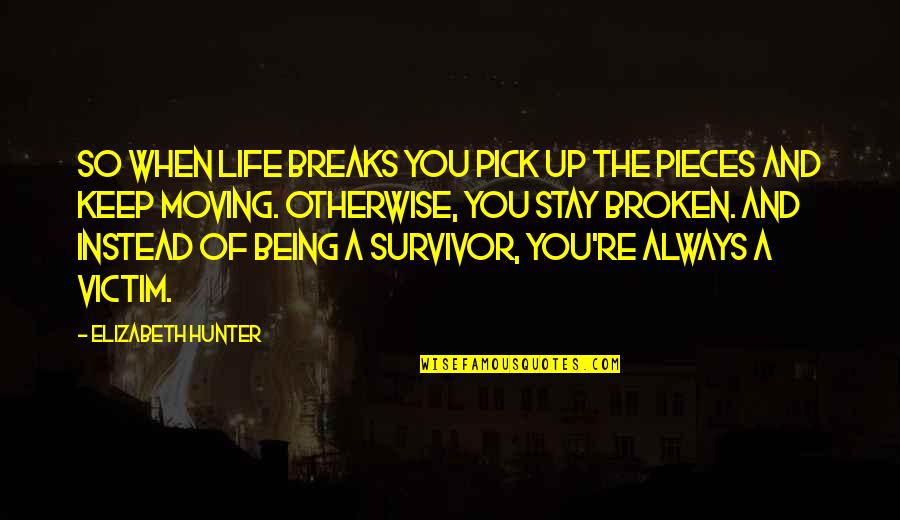 So when life breaks you pick up the pieces and keep moving. Otherwise, you stay broken. And instead of being a survivor, you're always a victim. —
Elizabeth Hunter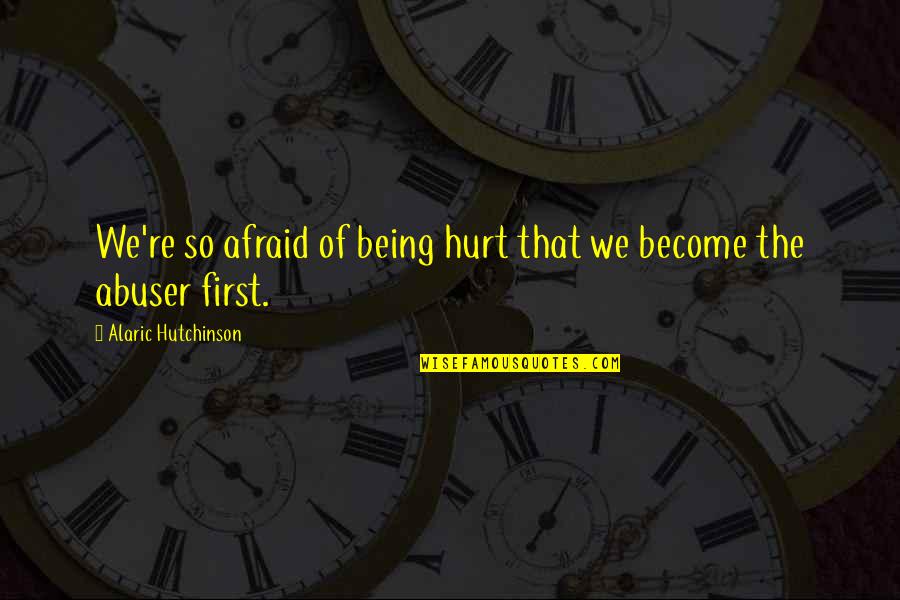 We're so afraid of being hurt that we become the abuser first. —
Alaric Hutchinson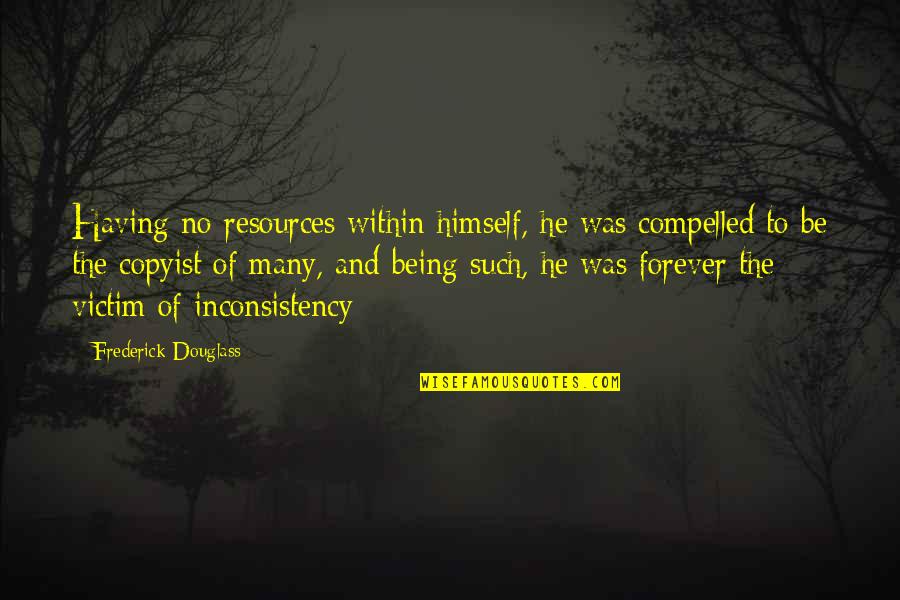 Having no resources within himself, he was compelled to be the copyist of many, and being such, he was forever the victim of inconsistency; —
Frederick Douglass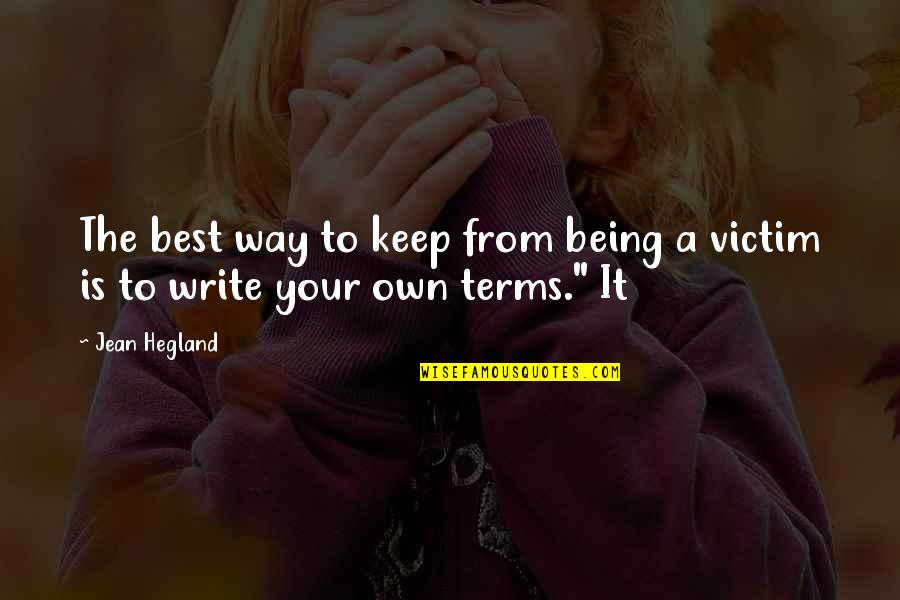 The best way to keep from being a victim is to write your own terms." It —
Jean Hegland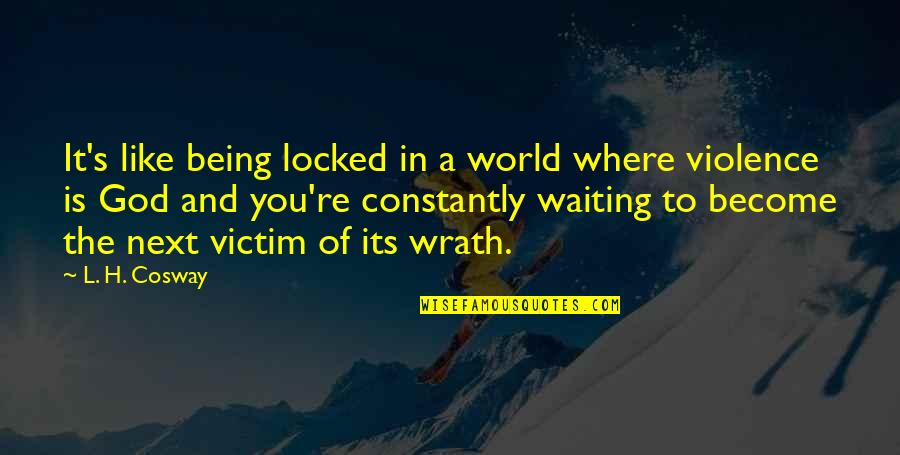 It's like being locked in a world where violence is God and you're constantly waiting to become the next victim of its wrath. —
L. H. Cosway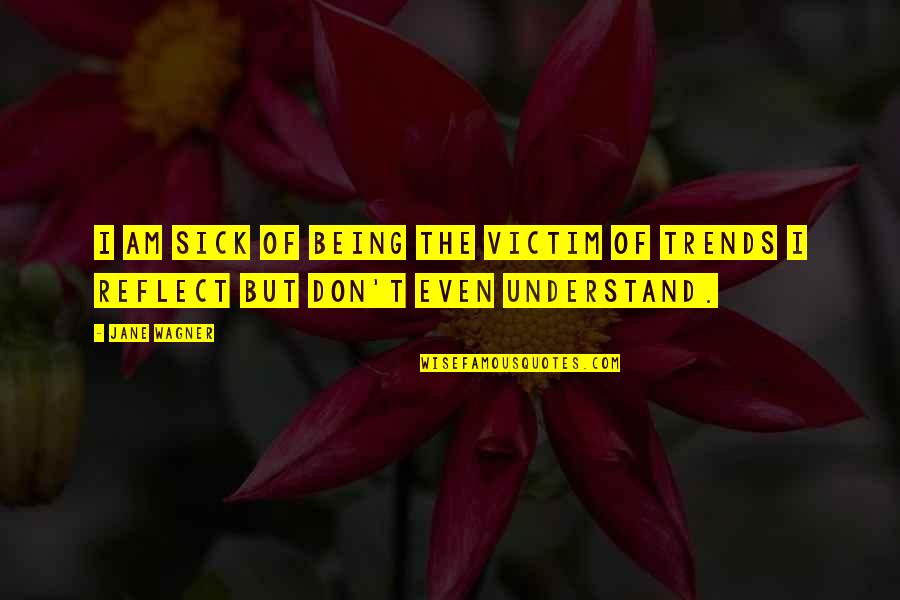 I am sick of being the victim of trends I reflect but don't even understand. —
Jane Wagner