Branded Quotes
Collection of top 57 famous quotes about Branded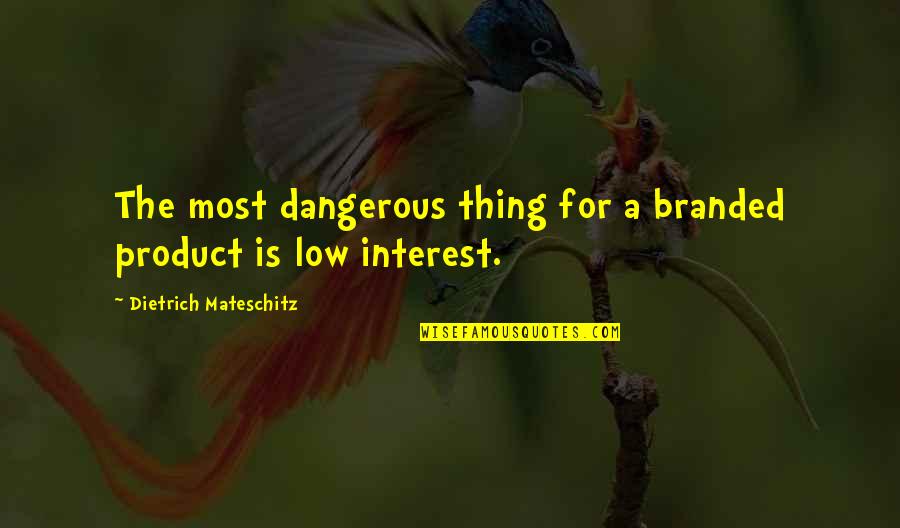 The most dangerous thing for a branded product is low interest.
—
Dietrich Mateschitz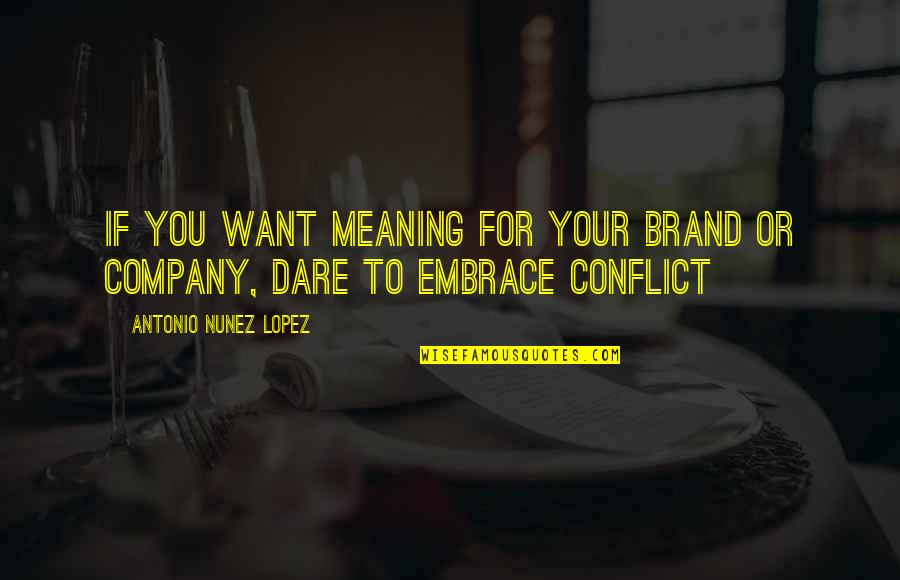 If you want meaning for your brand or company, dare to embrace conflict
—
Antonio Nunez Lopez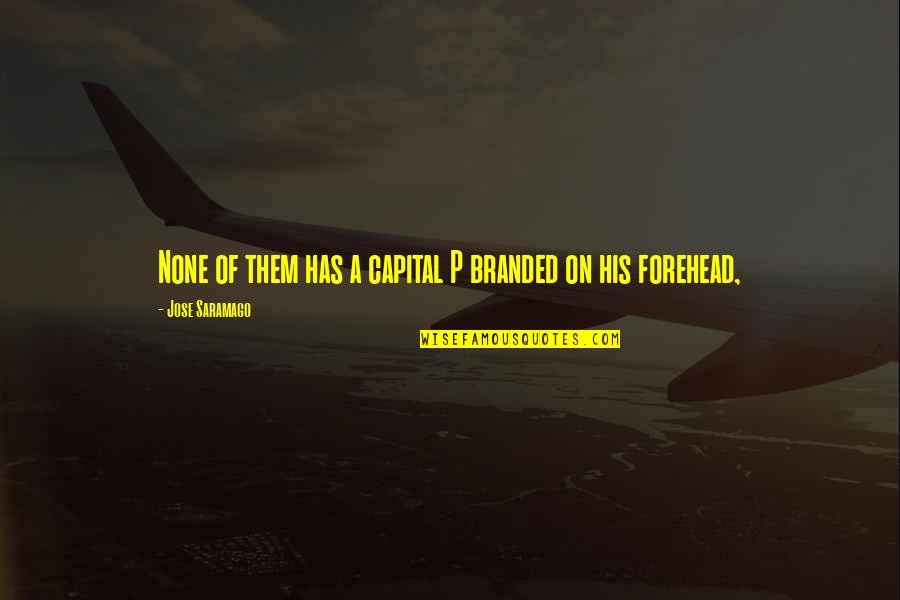 None of them has a capital P
branded
on his forehead, —
Jose Saramago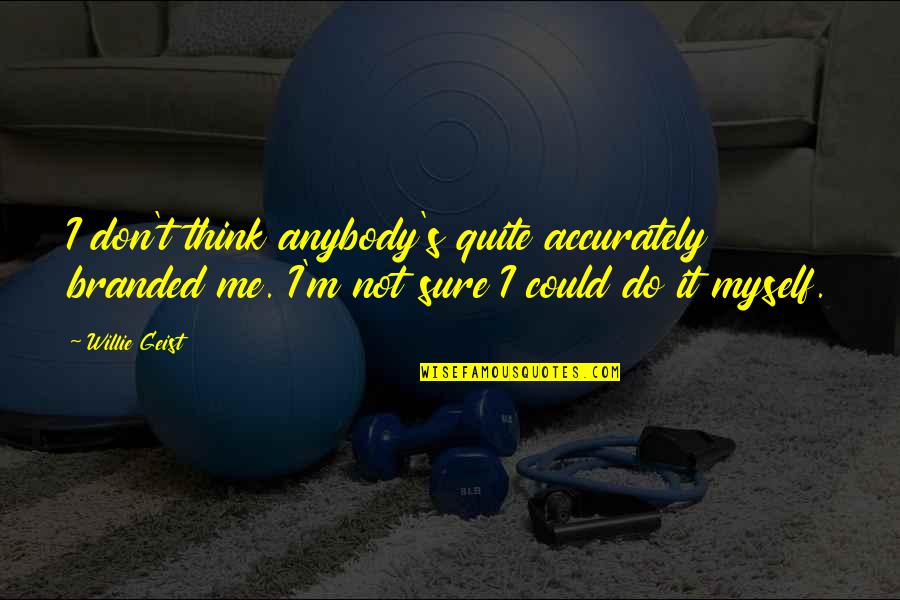 I don't think anybody's quite accurately
branded
me. I'm not sure I could do it myself. —
Willie Geist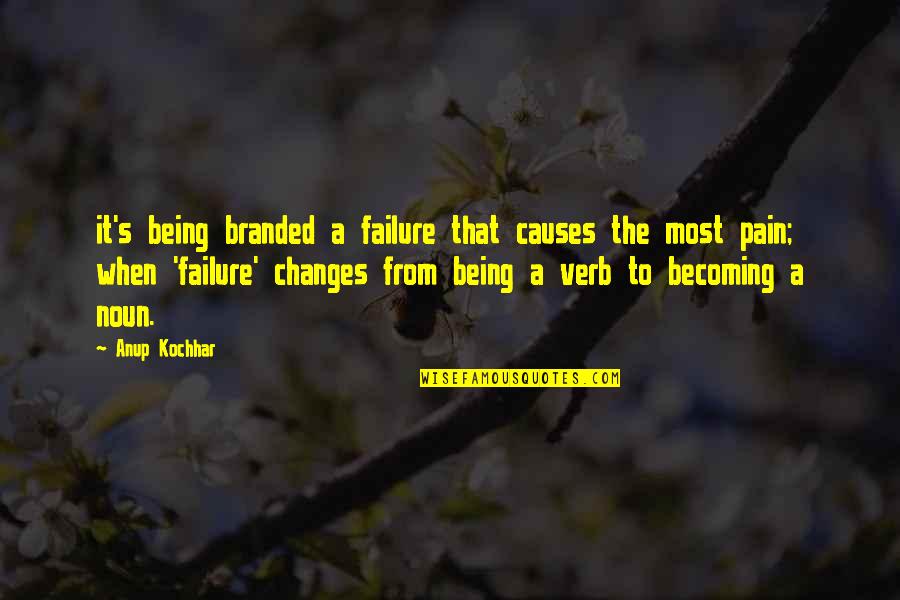 it's being
branded
a failure that causes the most pain; when 'failure' changes from being a verb to becoming a noun. —
Anup Kochhar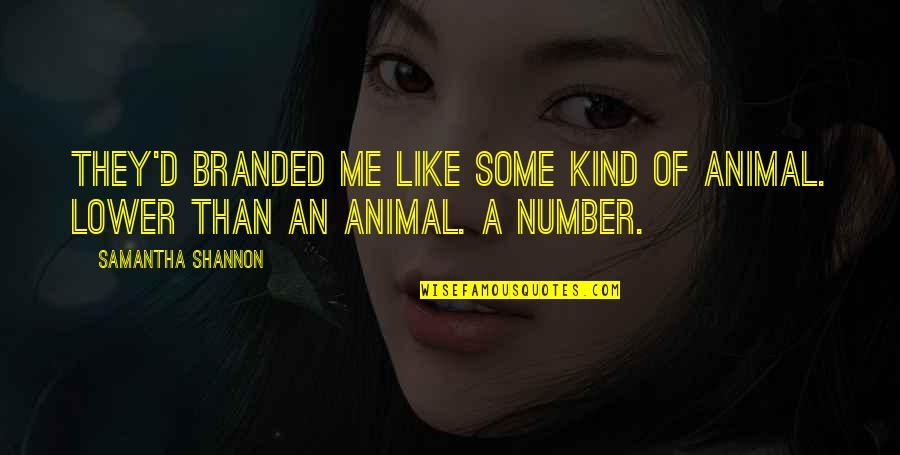 They'd
branded
me like some kind of animal.
Lower than an animal.
A number. —
Samantha Shannon
what point do they believe what's been
branded
on their skin instead of just knowing who they are inside? —
Abi Ketner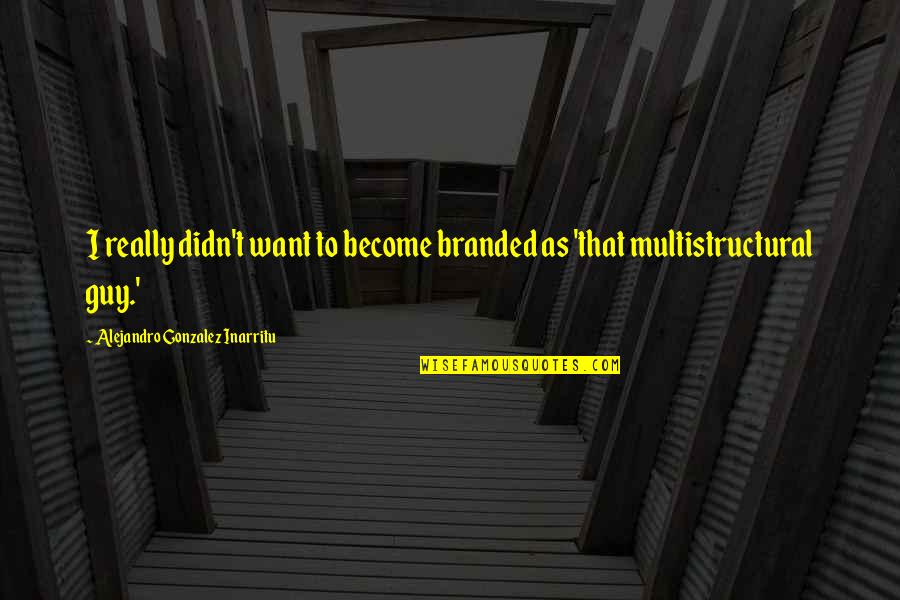 I really didn't want to become
branded
as 'that multistructural guy.' —
Alejandro Gonzalez Inarritu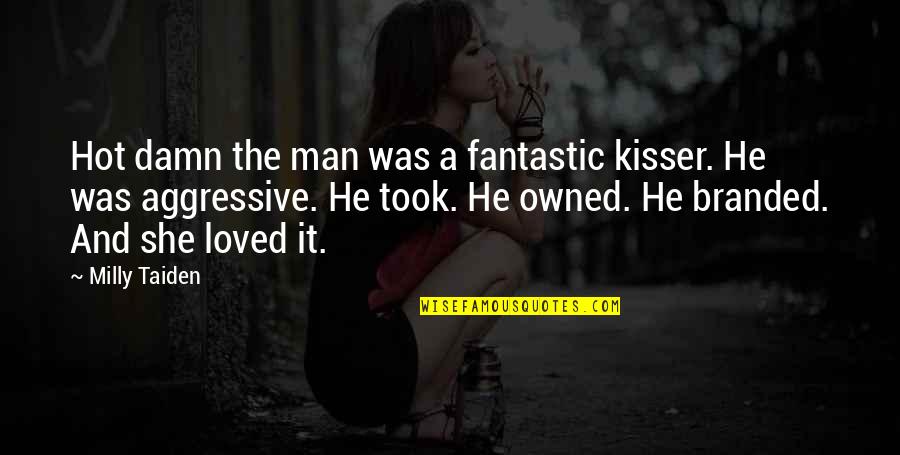 Hot damn the man was a fantastic kisser. He was aggressive. He took. He owned. He
branded
. And she loved it. —
Milly Taiden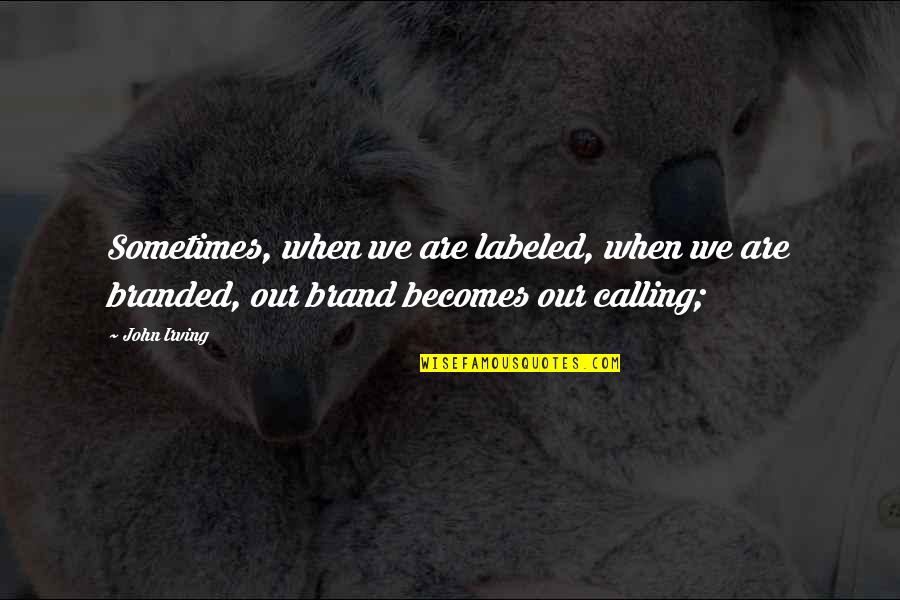 Sometimes, when we are labeled, when we are
branded
, our brand becomes our calling; —
John Irving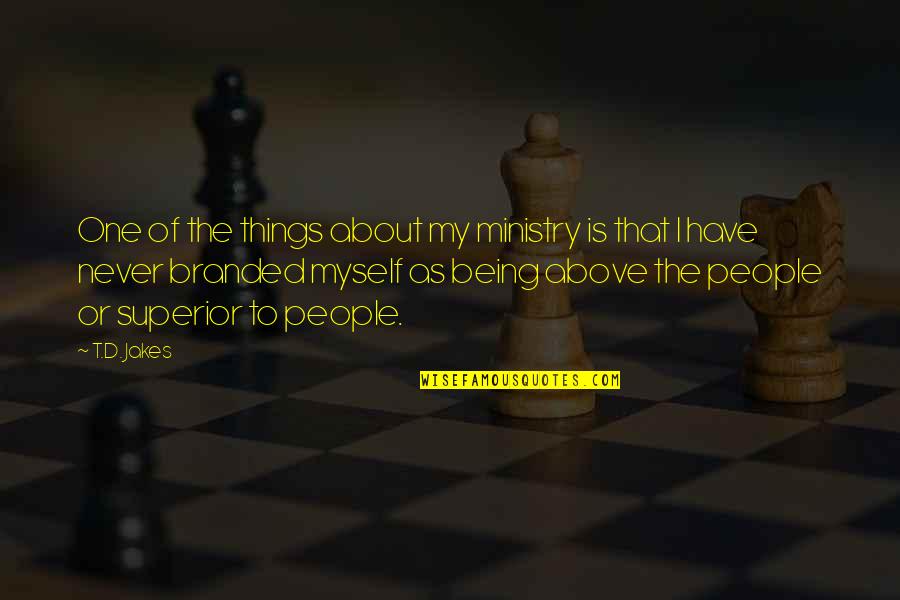 One of the things about my ministry is that I have never
branded
myself as being above the people or superior to people. —
T.D. Jakes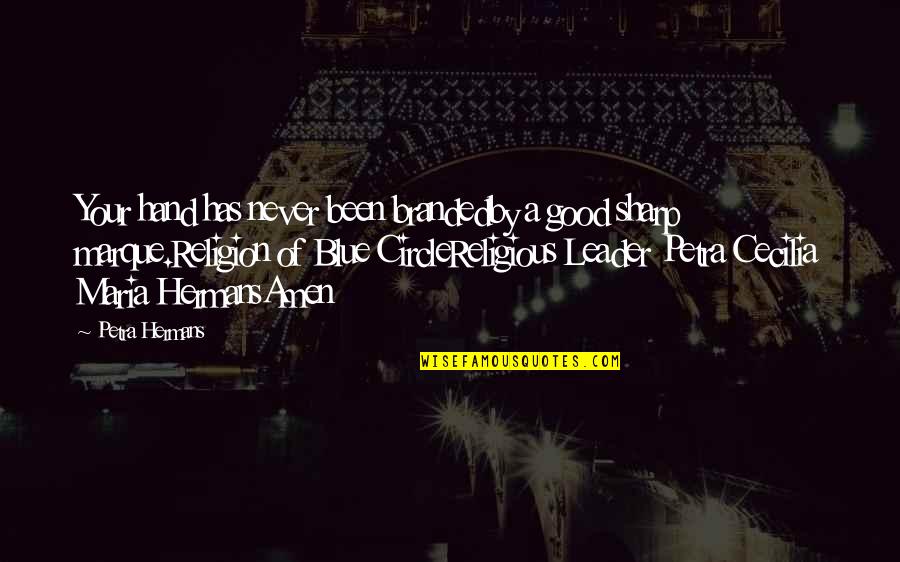 Your hand has never been
branded
by a good sharp marque.
Religion of Blue Circle
Religious Leader Petra Cecilia Maria Hermans
Amen —
Petra Hermans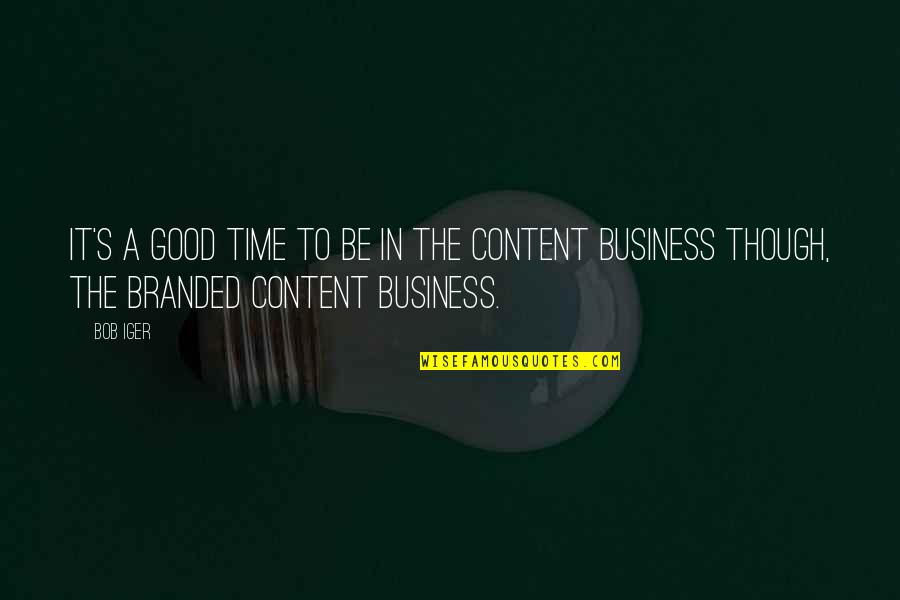 It's a good time to be in the content business though, the
branded
content business. —
Bob Iger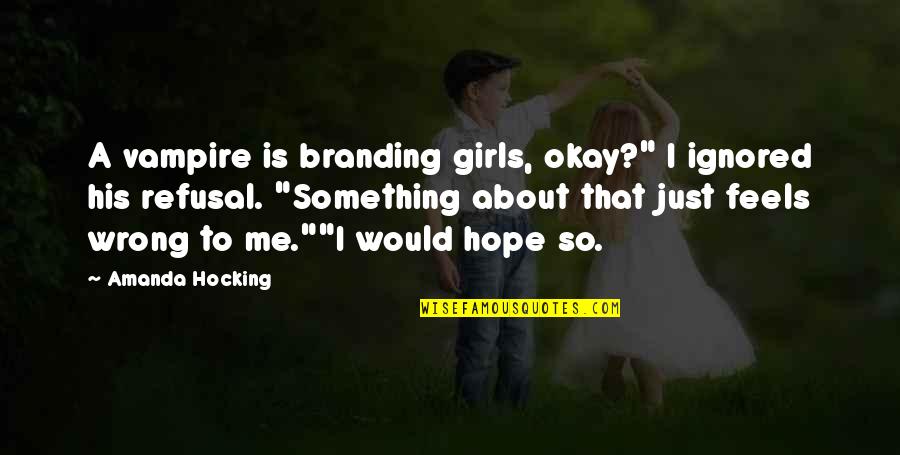 A vampire is branding girls, okay?" I ignored his refusal. "Something about that just feels wrong to me."
"I would hope so. —
Amanda Hocking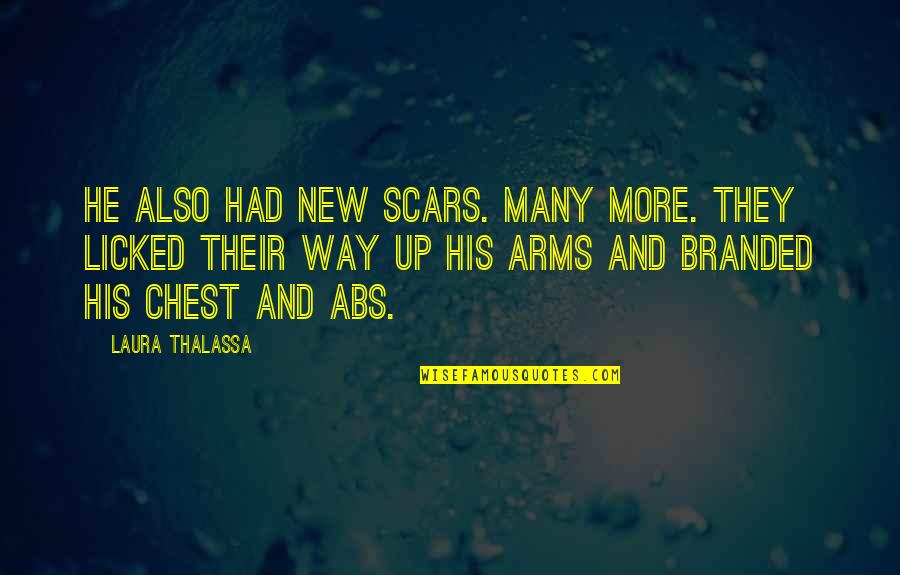 He also had new scars. Many more. They licked their way up his arms and
branded
his chest and abs. —
Laura Thalassa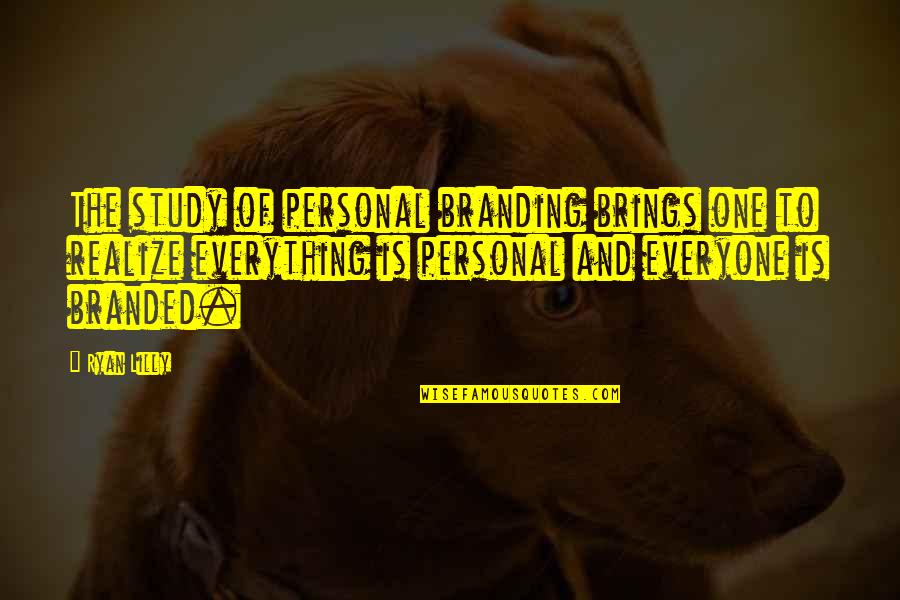 The study of personal branding brings one to realize everything is personal and everyone is
branded
. —
Ryan Lilly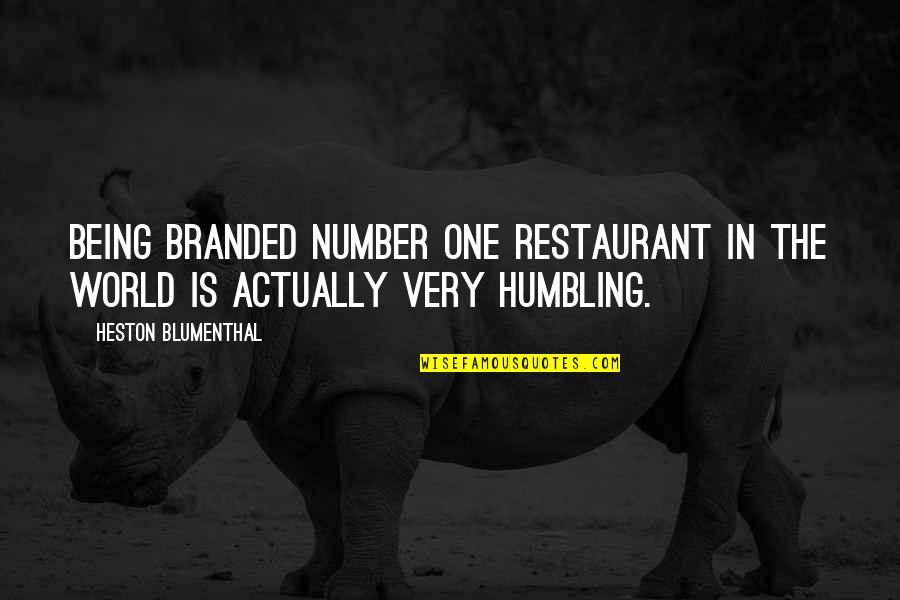 Being
branded
number one restaurant in the world is actually very humbling. —
Heston Blumenthal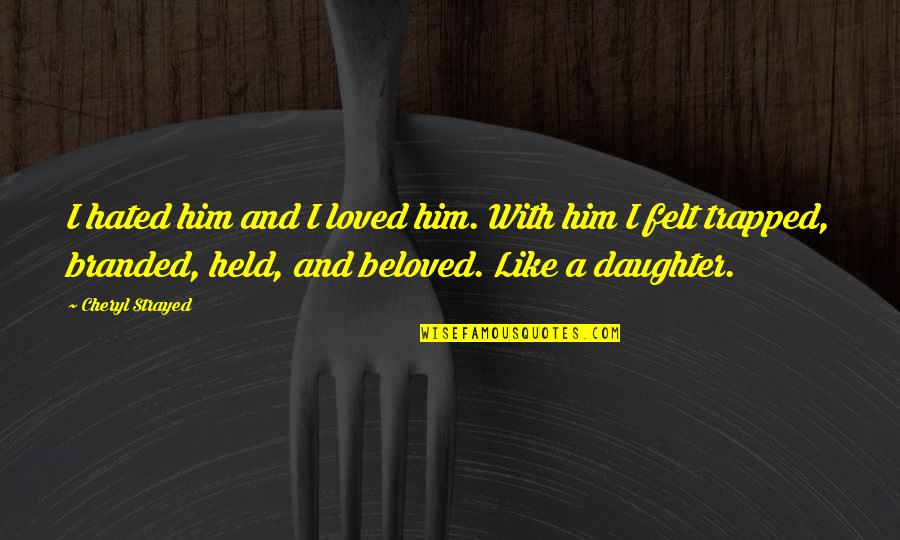 I hated him and I loved him. With him I felt trapped,
branded
, held, and beloved. Like a daughter. —
Cheryl Strayed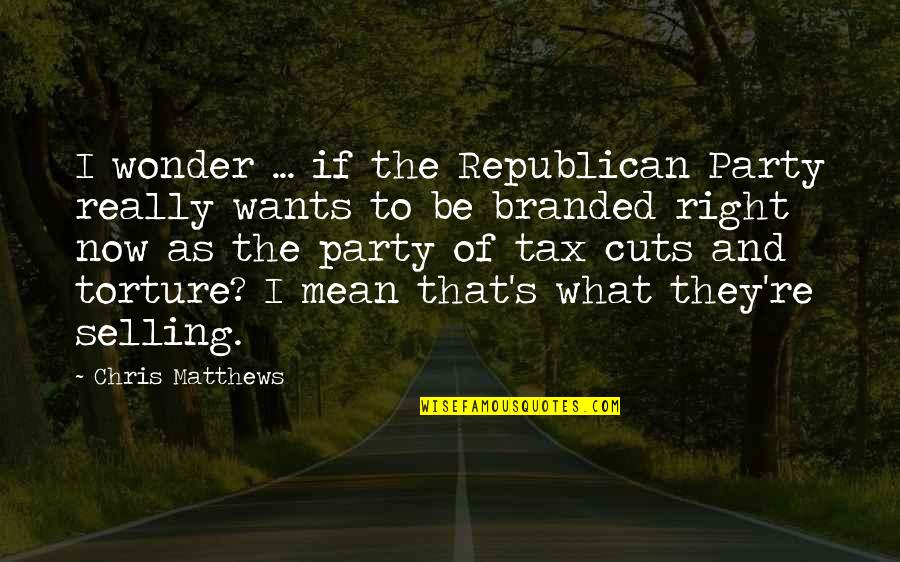 I wonder ... if the Republican Party really wants to be
branded
right now as the party of tax cuts and torture? I mean that's what they're selling. —
Chris Matthews
But we have all been
branded
even if you can't see it, inside if not without —
Colson Whitehead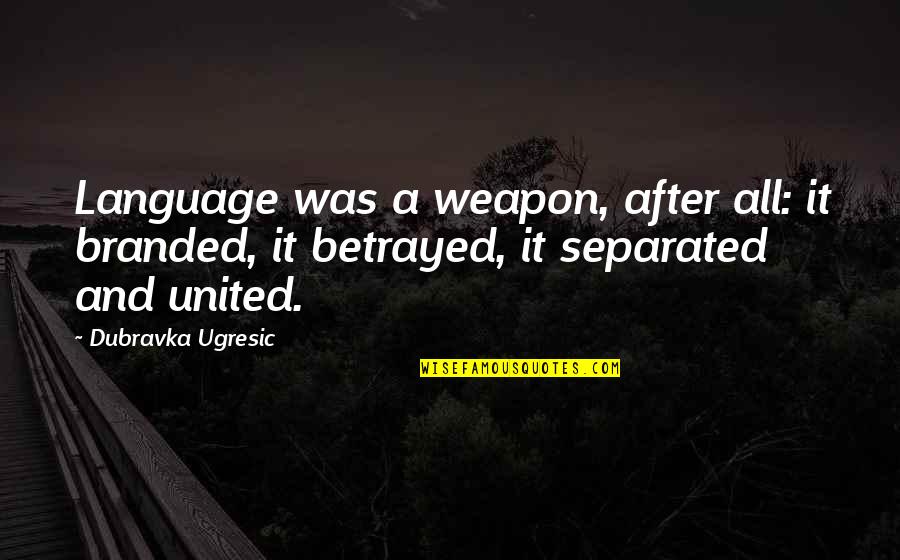 Language was a weapon, after all: it
branded
, it betrayed, it separated and united. —
Dubravka Ugresic
She was his as surely as if he'd
branded
his name on her skin. —
Sylvain Reynard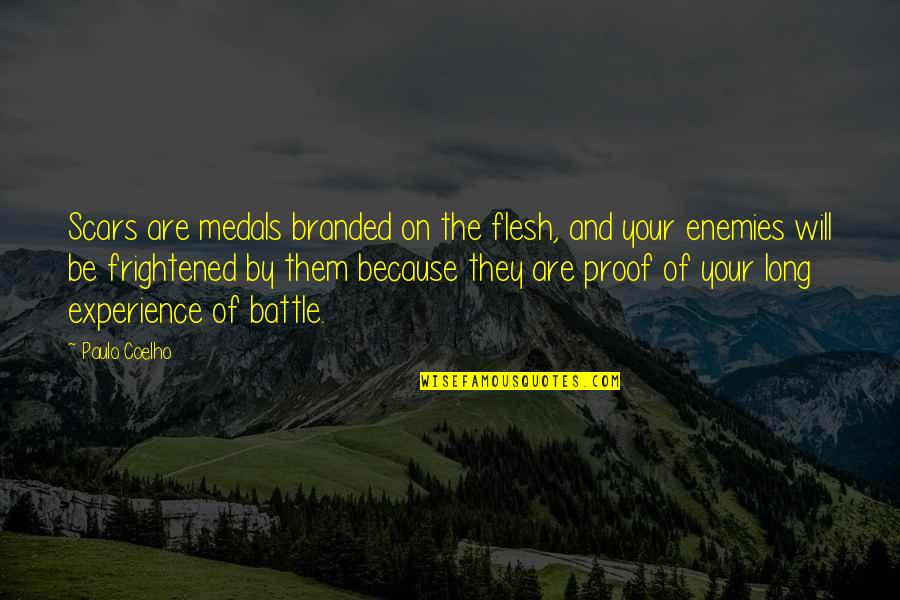 Scars are medals
branded
on the flesh, and your enemies will be frightened by them because they are proof of your long experience of battle. —
Paulo Coelho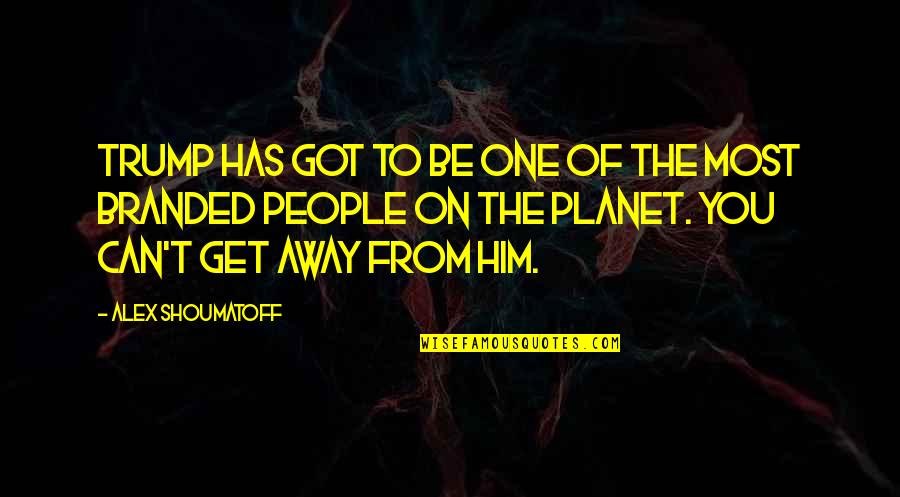 Trump has got to be one of the most
branded
people on the planet. You can't get away from him. —
Alex Shoumatoff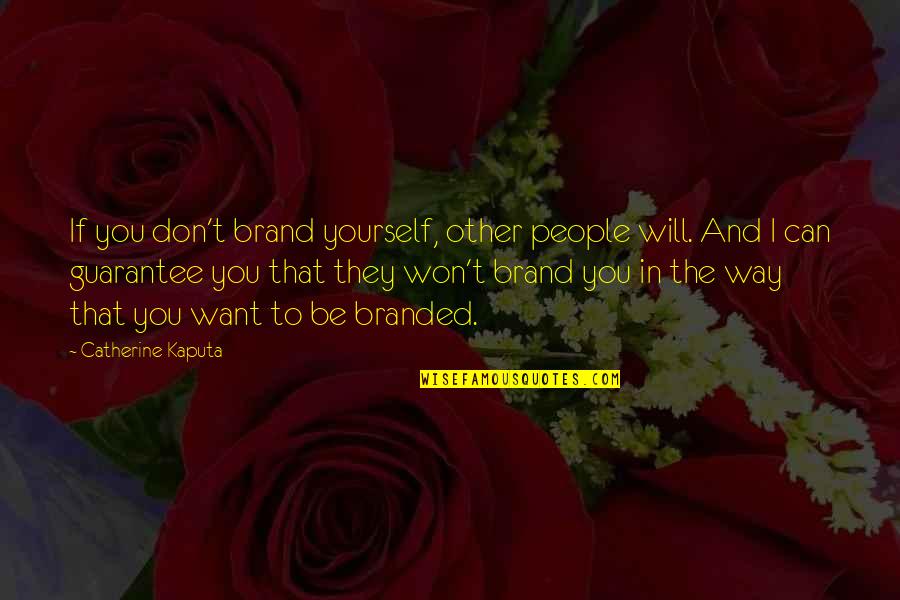 If you don't brand yourself, other people will.
And I can guarantee you that they won't brand you in the way that you want to be
branded
. —
Catherine Kaputa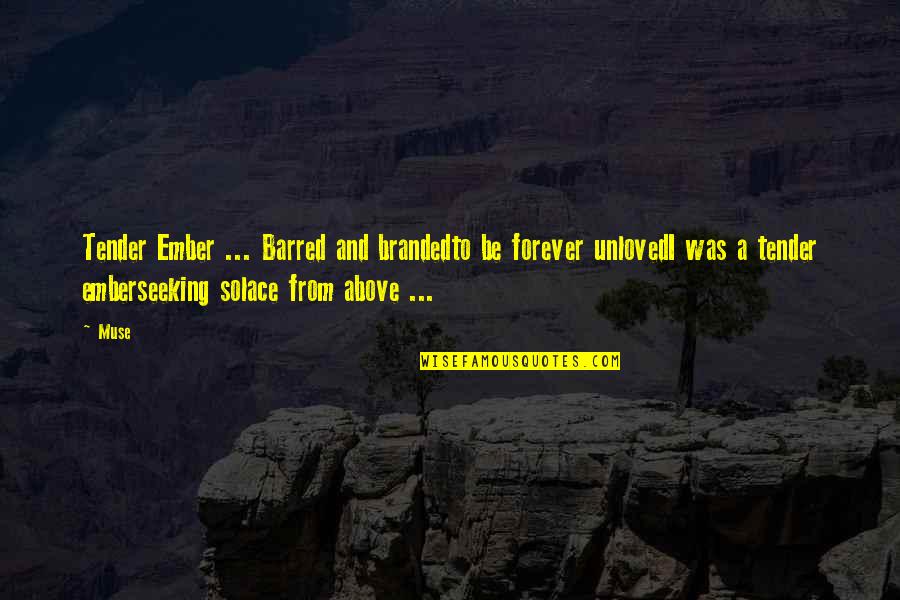 Tender Ember
... Barred and
branded
to be forever unloved
I was a tender ember
seeking solace from above ... —
Muse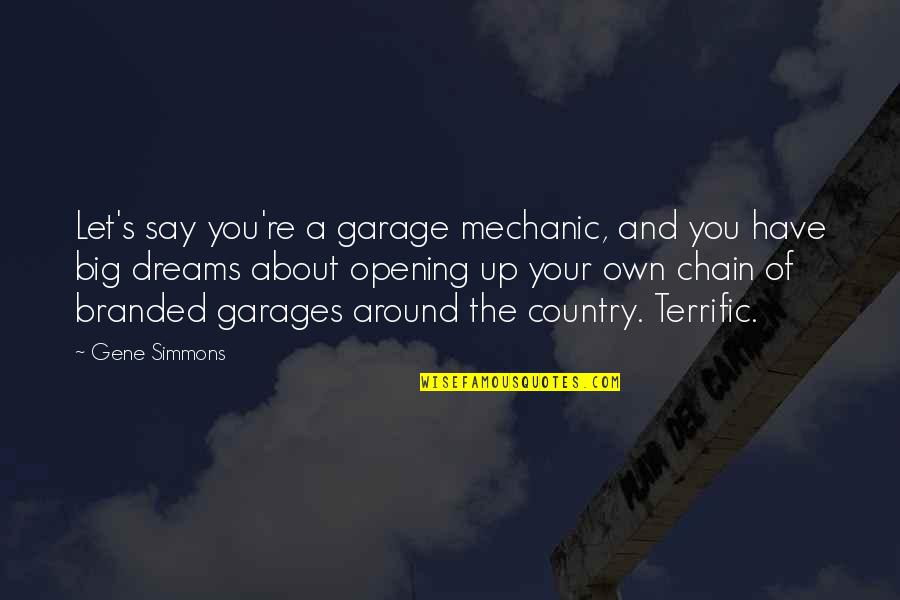 Let's say you're a garage mechanic, and you have big dreams about opening up your own chain of
branded
garages around the country. Terrific. —
Gene Simmons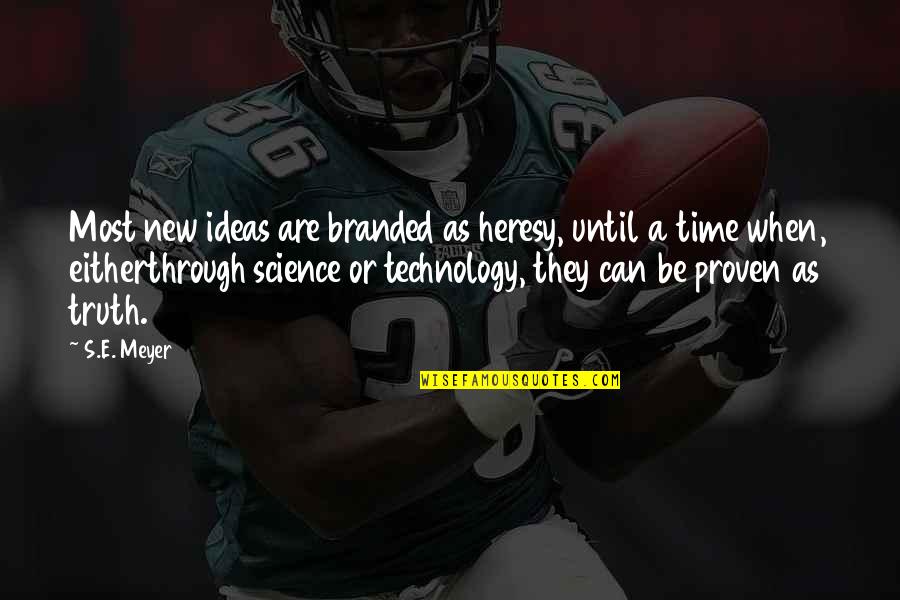 Most new ideas are
branded
as heresy, until a time when, either
through science or technology, they can be proven as truth. —
S.E. Meyer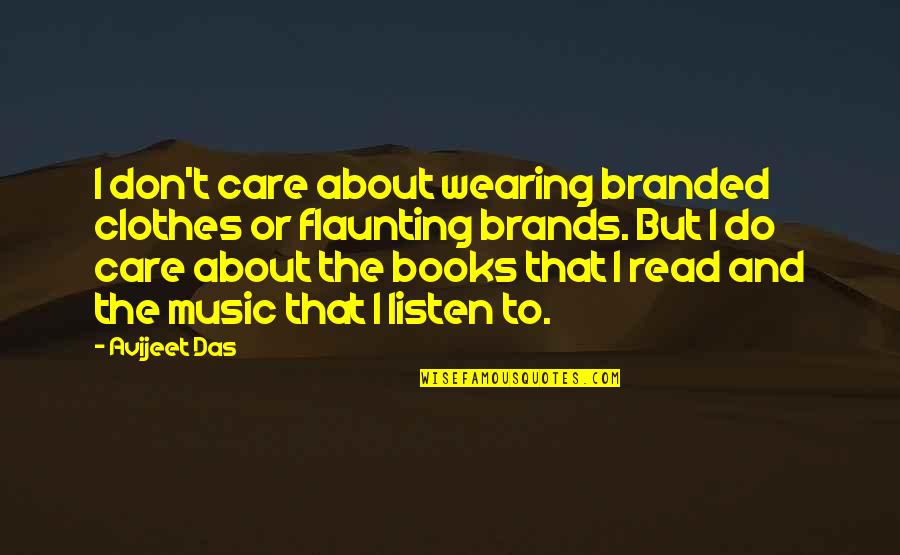 I don't care about wearing
branded
clothes or flaunting brands. But I do care about the books that I read and the music that I listen to. —
Avijeet Das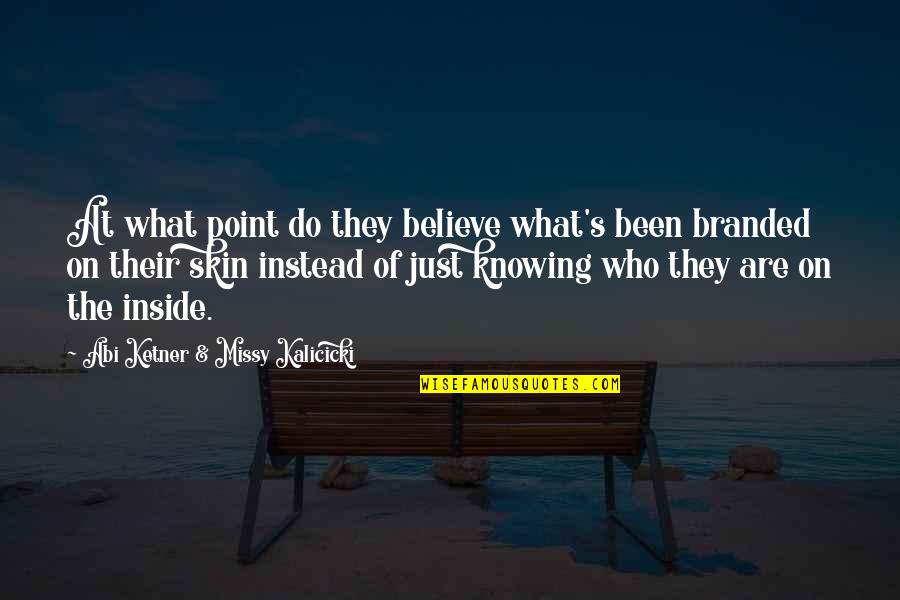 At what point do they believe what's been
branded
on their skin instead of just knowing who they are on the inside. —
Abi Ketner & Missy Kalicicki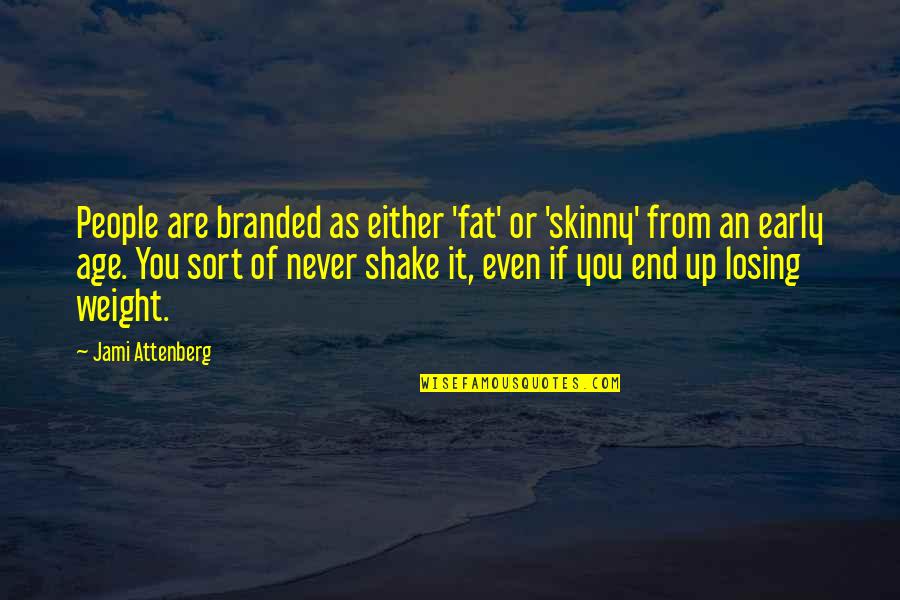 People are
branded
as either 'fat' or 'skinny' from an early age. You sort of never shake it, even if you end up losing weight. —
Jami Attenberg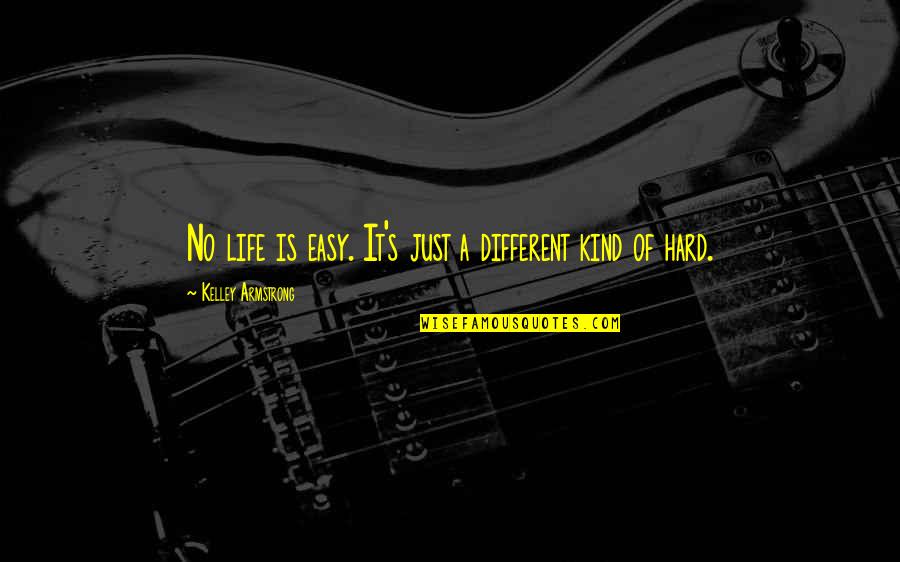 No life is easy. It's just a different kind of hard. —
Kelley Armstrong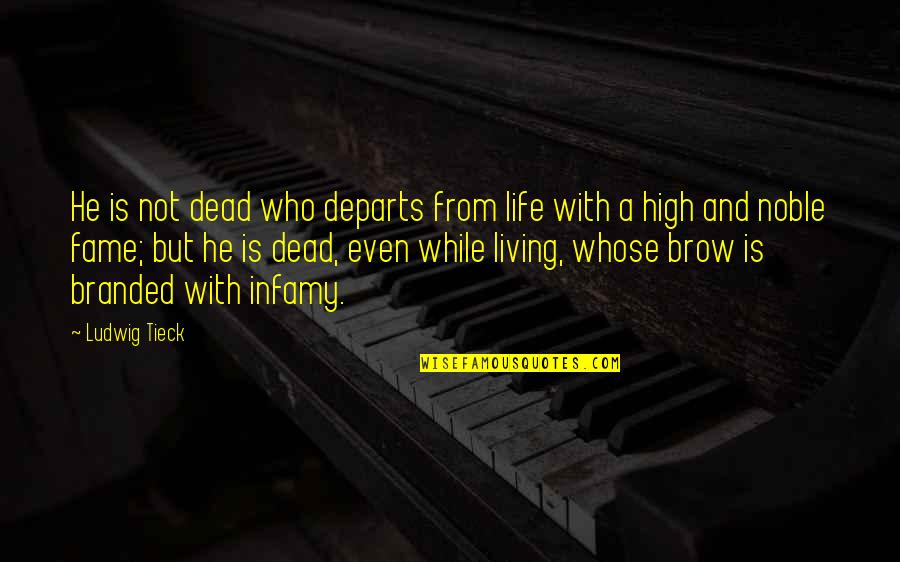 He is not dead who departs from life with a high and noble fame; but he is dead, even while living, whose brow is
branded
with infamy. —
Ludwig Tieck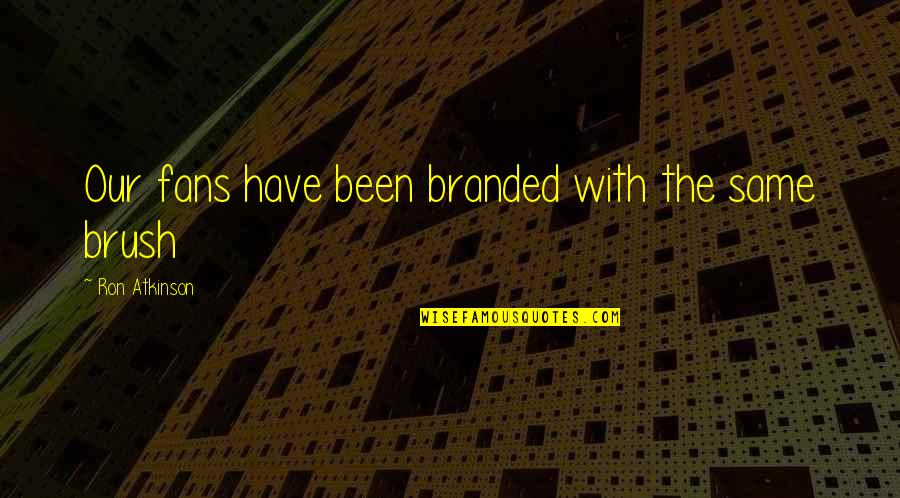 Our fans have been
branded
with the same brush —
Ron Atkinson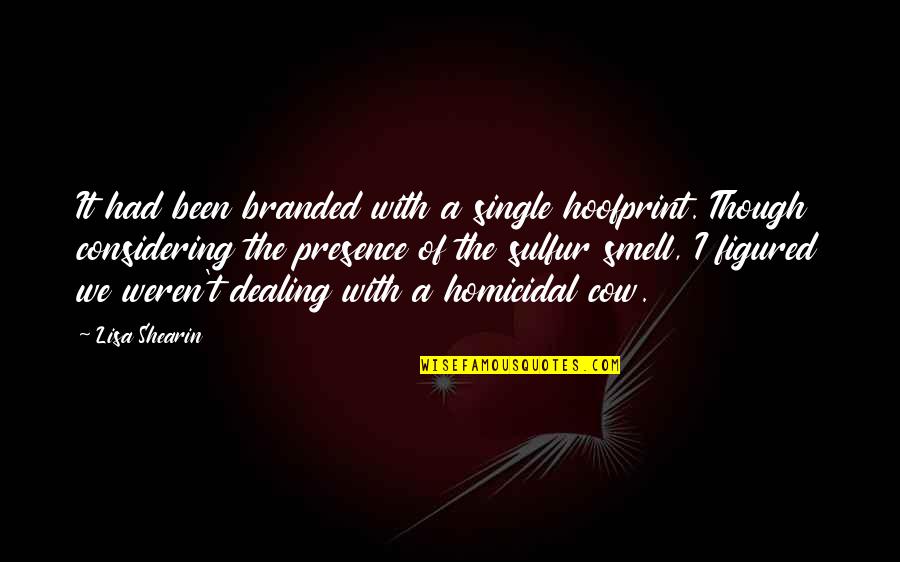 It had been
branded
with a single hoofprint. Though considering the presence of the sulfur smell, I figured we weren't dealing with a homicidal cow. —
Lisa Shearin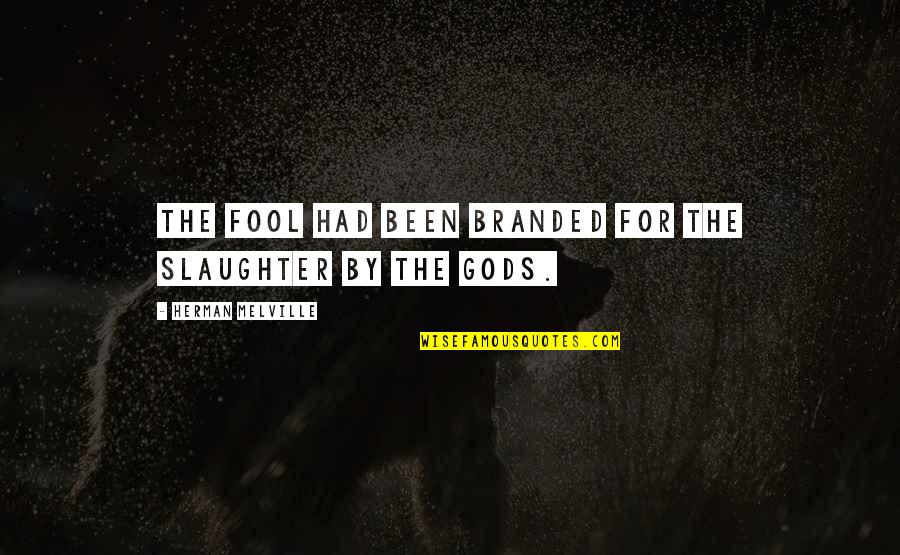 The fool had been
branded
for the slaughter by the gods. —
Herman Melville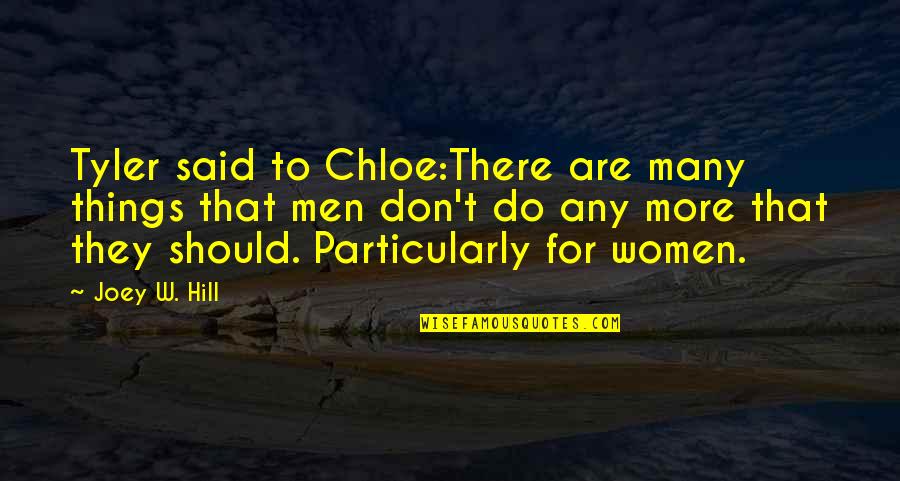 Tyler said to Chloe:
There are many things that men don't do any more that they should. Particularly for women. —
Joey W. Hill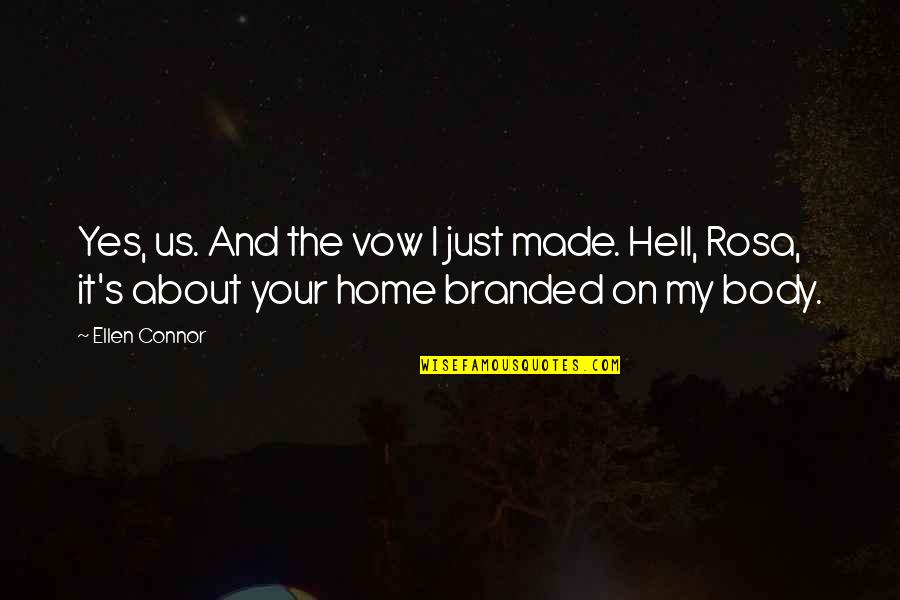 Yes, us. And the vow I just made. Hell, Rosa, it's about your home
branded
on my body. —
Ellen Connor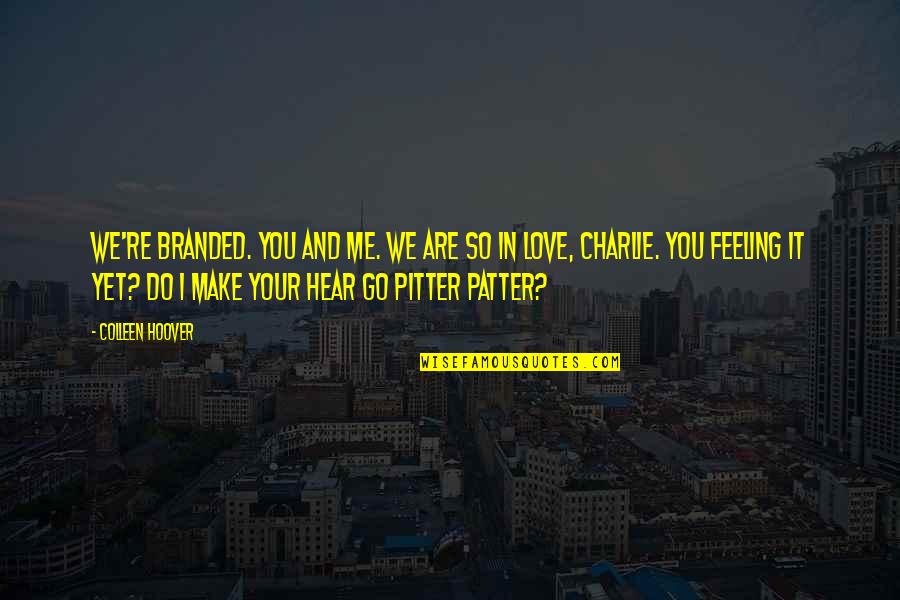 We're
branded
. You and me. We are so in love, Charlie. You feeling it yet? Do I make your hear go pitter patter? —
Colleen Hoover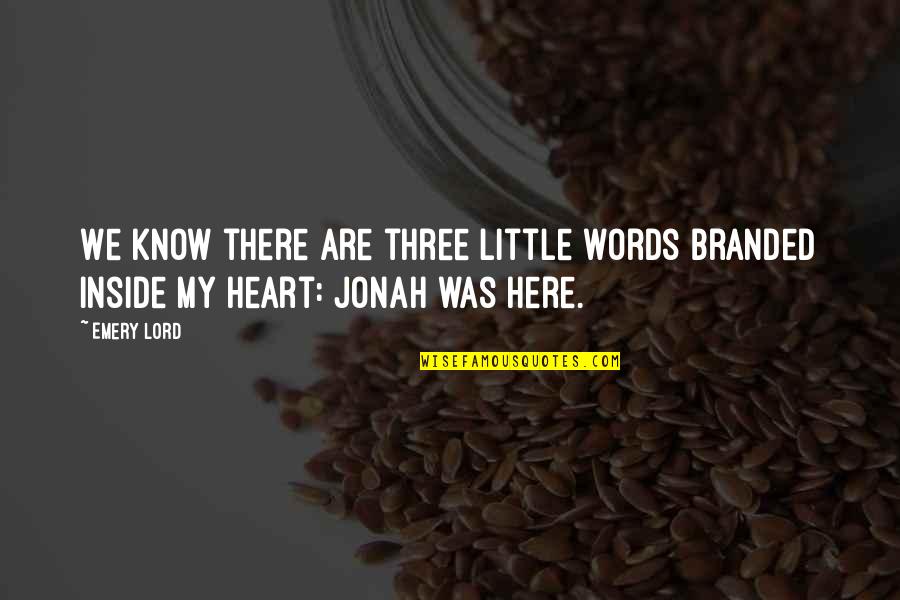 We know there are three little words
branded
inside my heart: Jonah was here. —
Emery Lord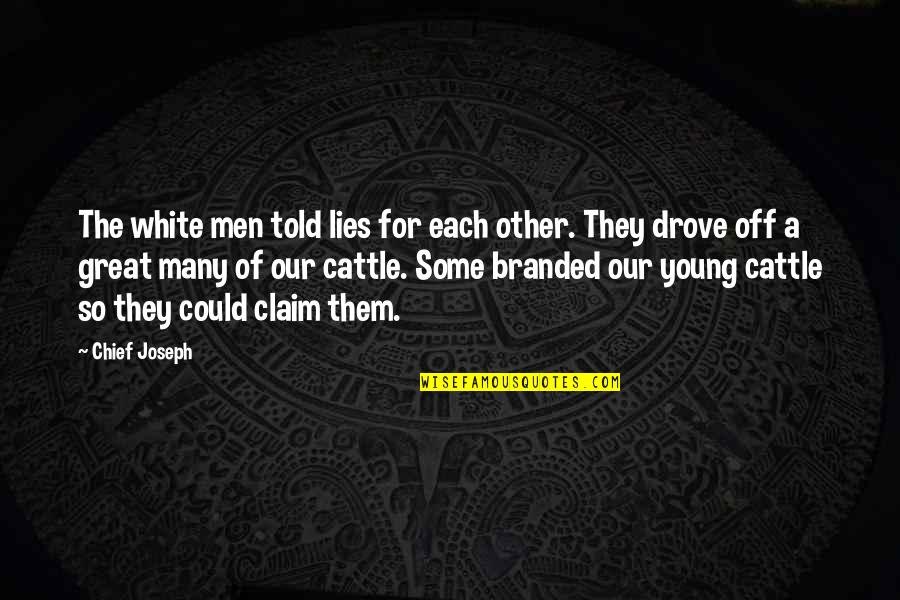 The white men told lies for each other. They drove off a great many of our cattle. Some
branded
our young cattle so they could claim them. —
Chief Joseph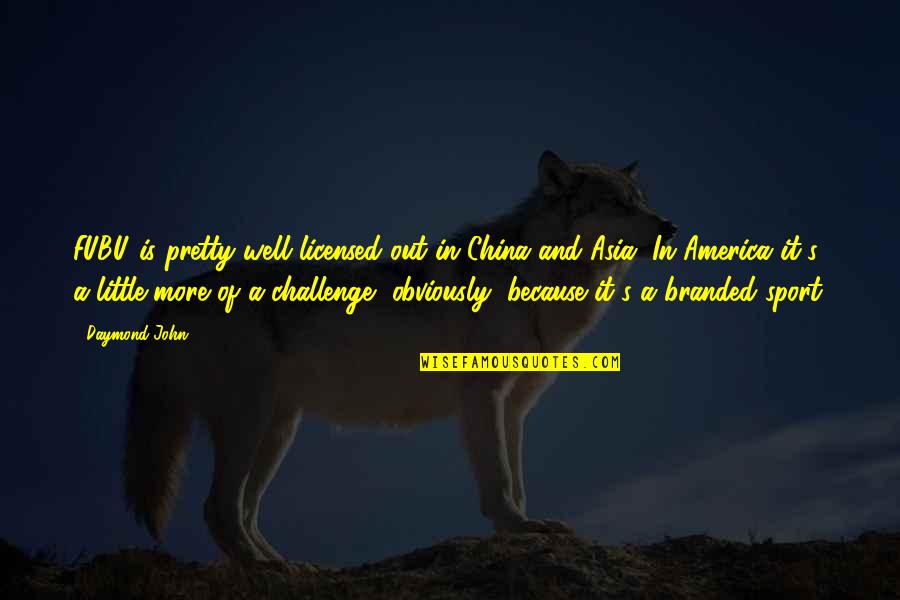 FUBU is pretty well licensed out in China and Asia. In America it's a little more of a challenge, obviously, because it's a
branded
sport. —
Daymond John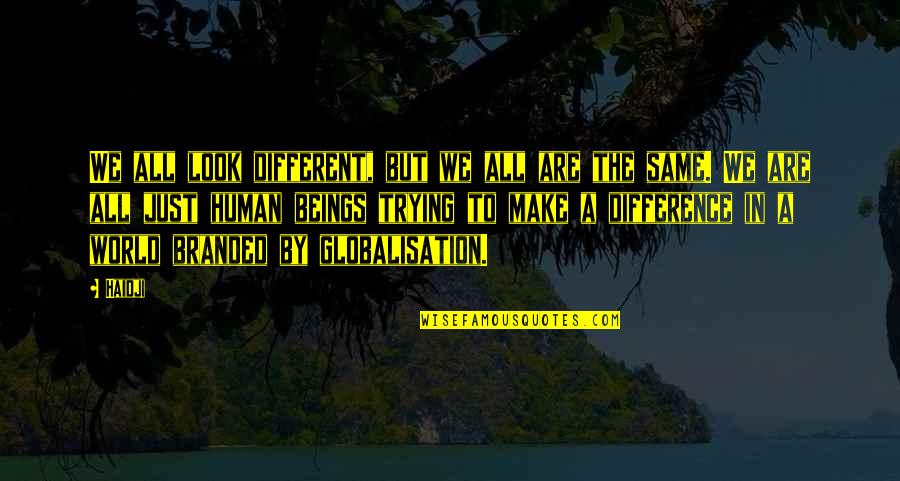 We all look different, but we all are the same. We are all just human beings trying to make a difference in a world
branded
by globalisation. —
Haidji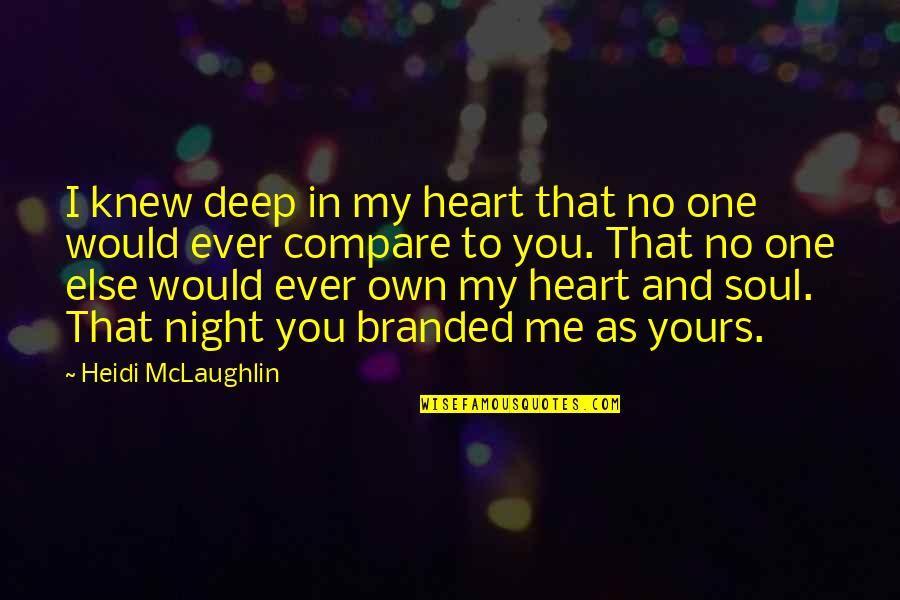 I knew deep in my heart that no one would ever compare to you. That no one else would ever own my heart and soul. That night you
branded
me as yours. —
Heidi McLaughlin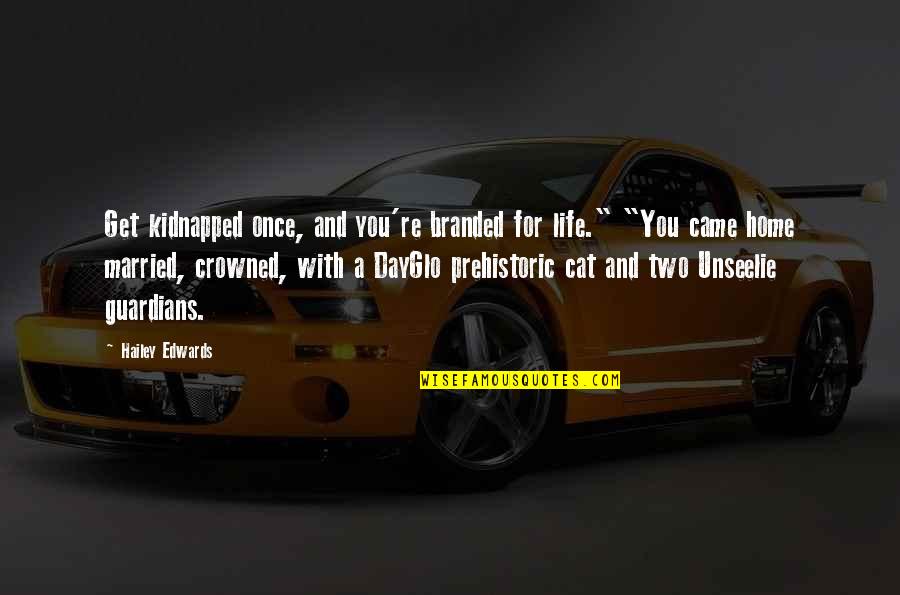 Get kidnapped once, and you're
branded
for life." "You came home married, crowned, with a DayGlo prehistoric cat and two Unseelie guardians. —
Hailey Edwards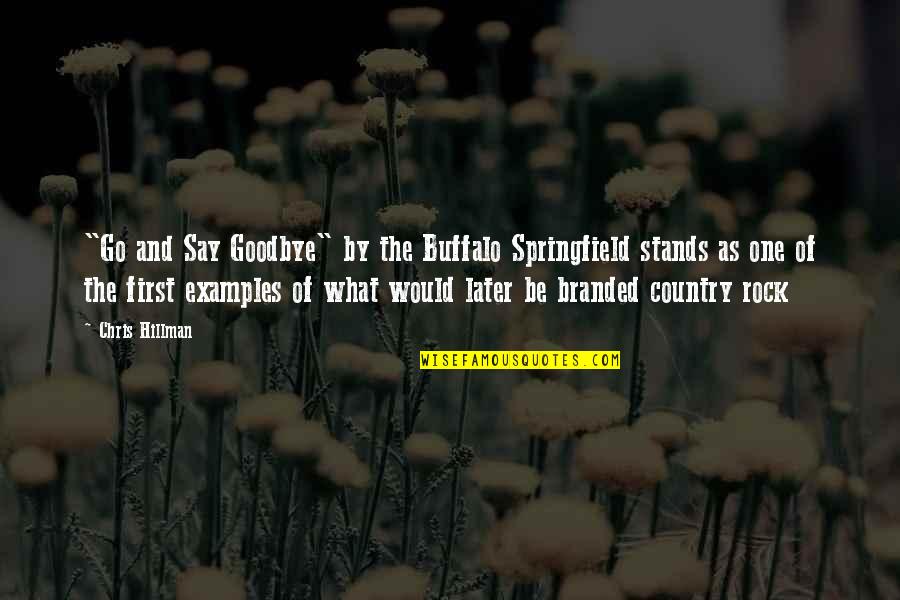 "Go and Say Goodbye" by the Buffalo Springfield stands as one of the first examples of what would later be
branded
country rock —
Chris Hillman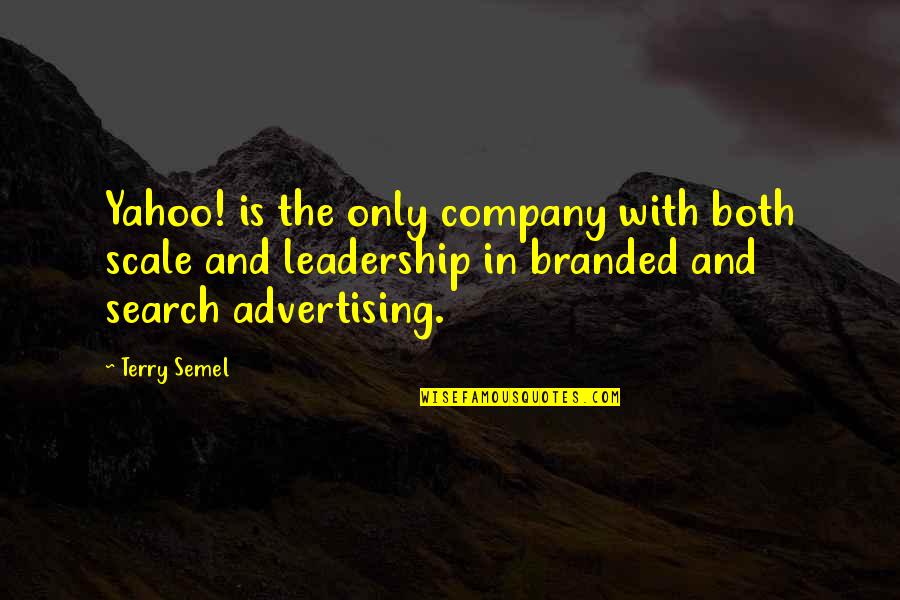 Yahoo! is the only company with both scale and leadership in
branded
and search advertising. —
Terry Semel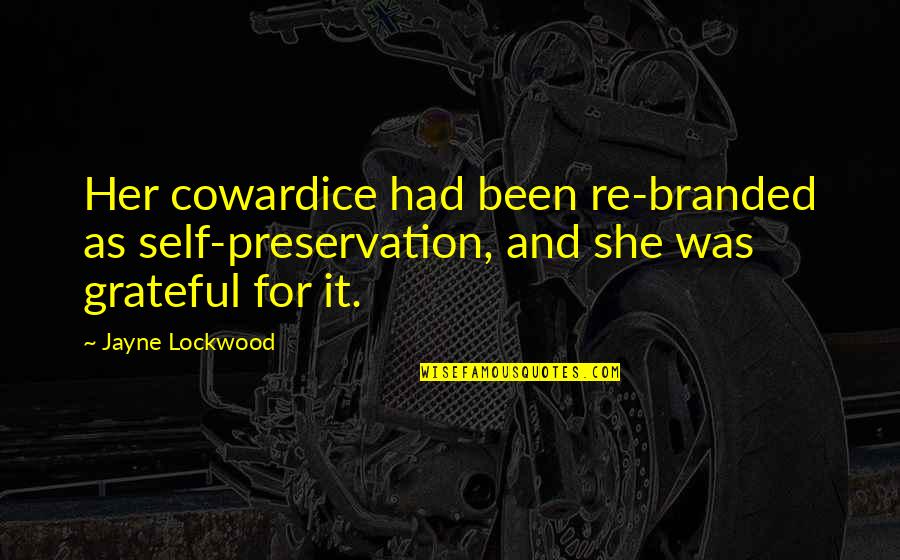 Her cowardice had been re-
branded
as self-preservation, and she was grateful for it. —
Jayne Lockwood