Not Being Comfortable Quotes
Collection of top 30 famous quotes about Not Being Comfortable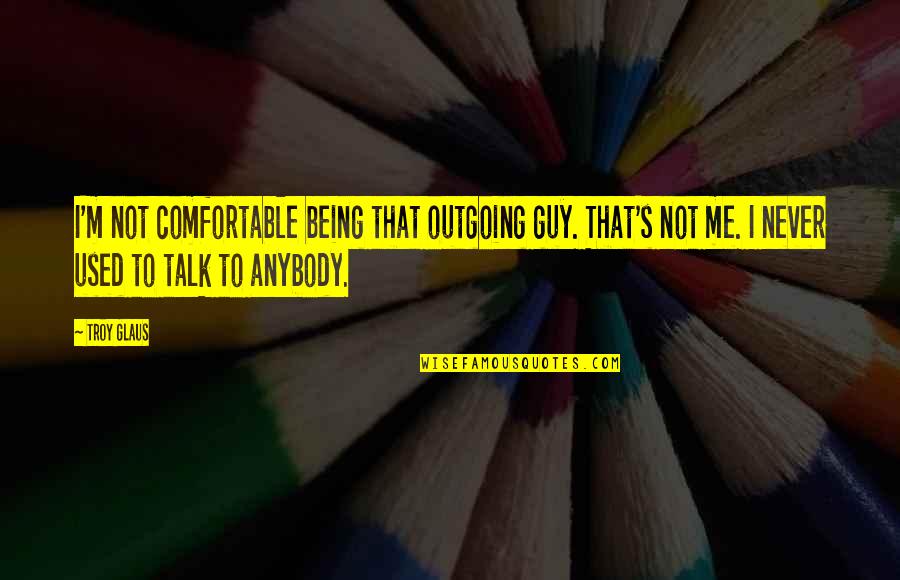 I'm not comfortable being that outgoing guy. That's not me. I never used to talk to anybody.
—
Troy Glaus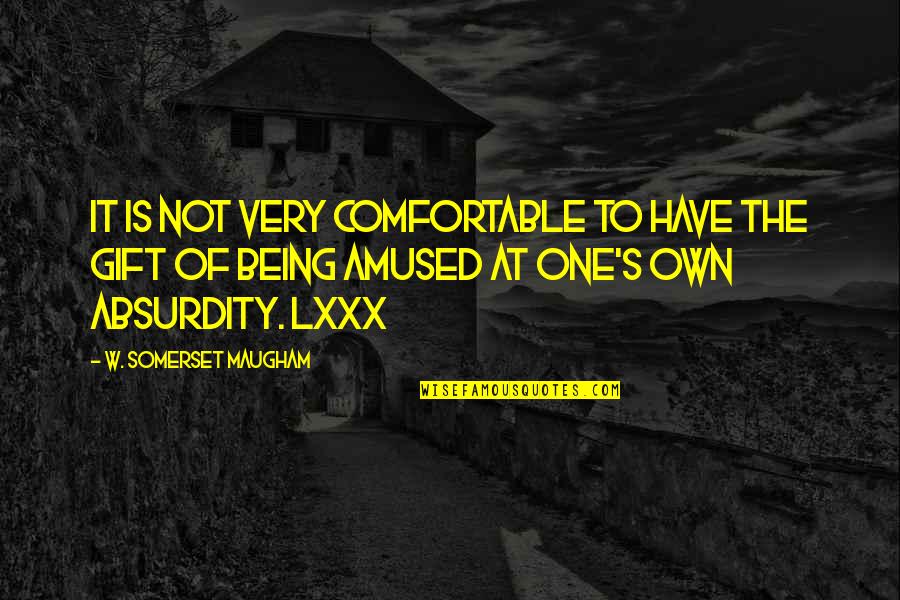 It is not very comfortable to have the gift of being amused at one's own absurdity. LXXX
—
W. Somerset Maugham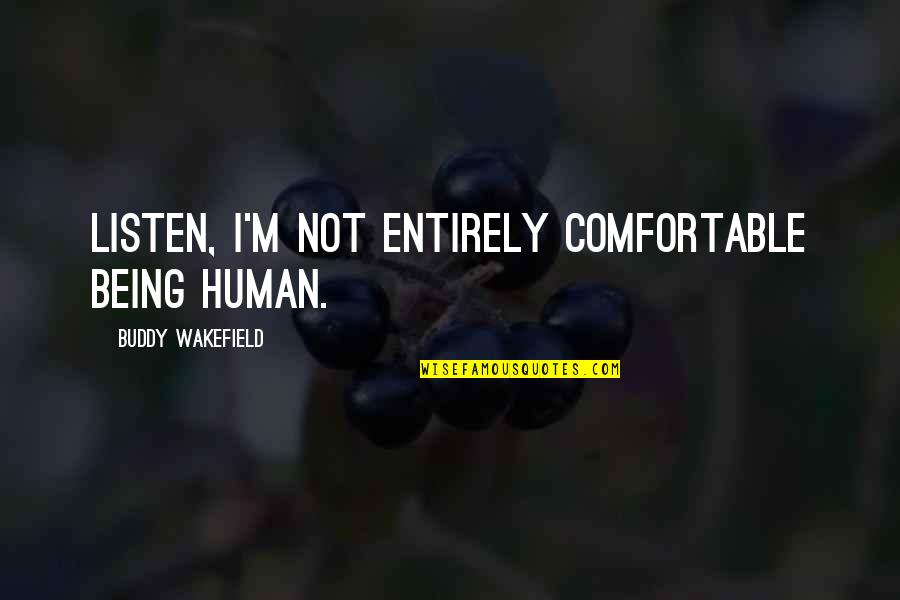 Listen, I'm not entirely comfortable being human.
—
Buddy Wakefield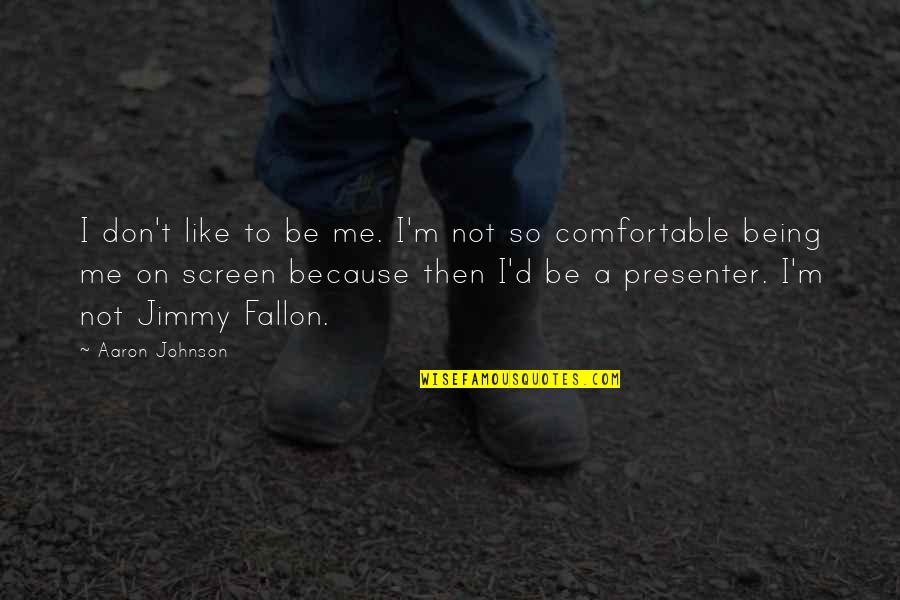 I don't like to be me. I'm not so comfortable being me on screen because then I'd be a presenter. I'm not Jimmy Fallon.
—
Aaron Johnson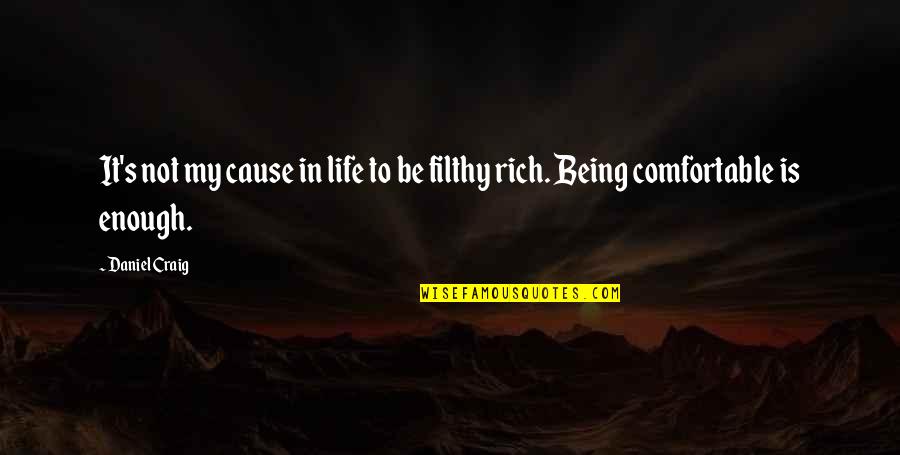 It's not my cause in life to be filthy rich. Being comfortable is enough.
—
Daniel Craig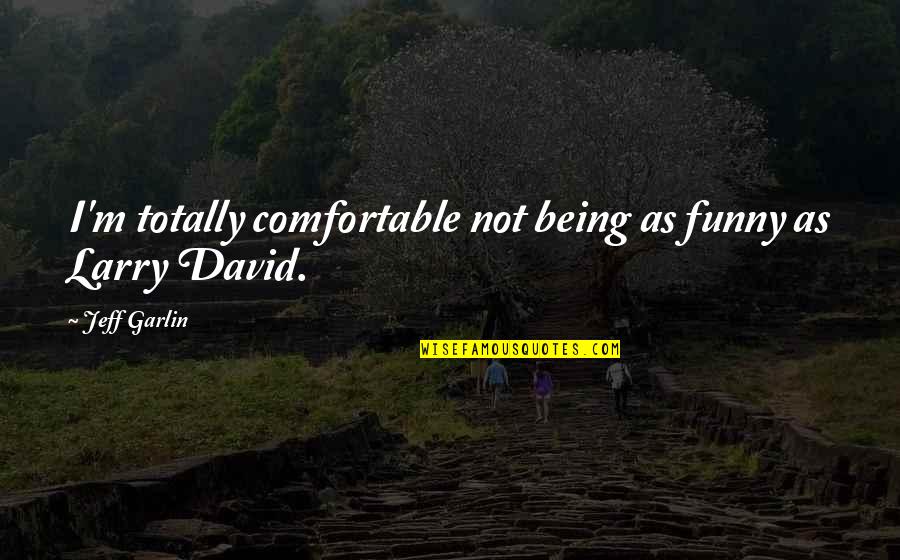 I'm totally comfortable not being as funny as Larry David.
—
Jeff Garlin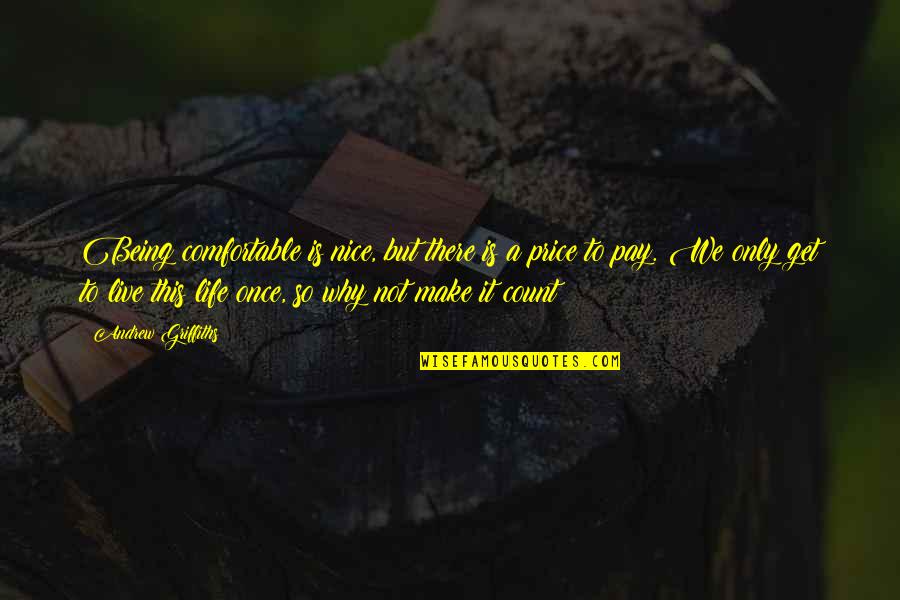 Being comfortable is nice, but there is a price to pay. We only get to live this life once, so why not make it count?
—
Andrew Griffiths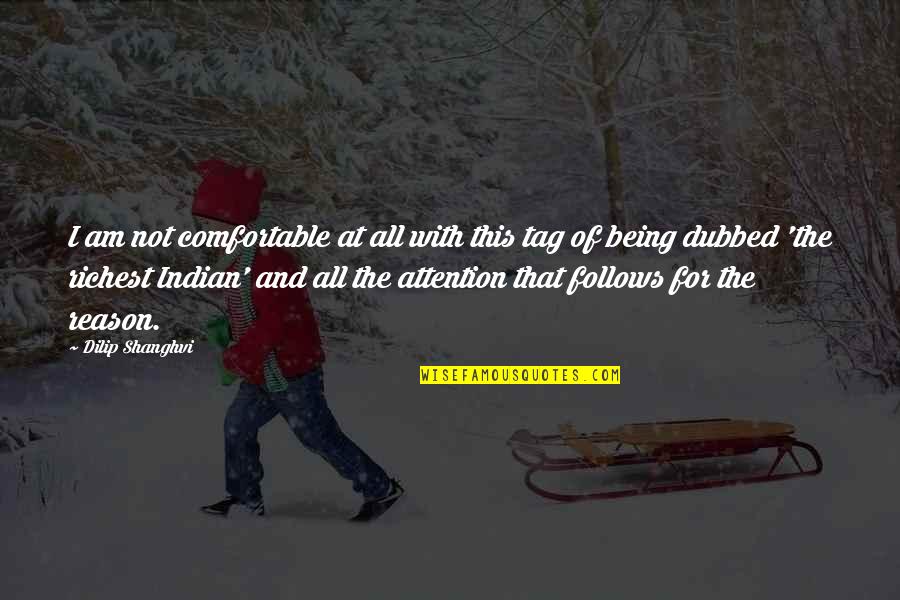 I am not comfortable at all with this tag of being dubbed 'the richest Indian' and all the attention that follows for the reason. —
Dilip Shanghvi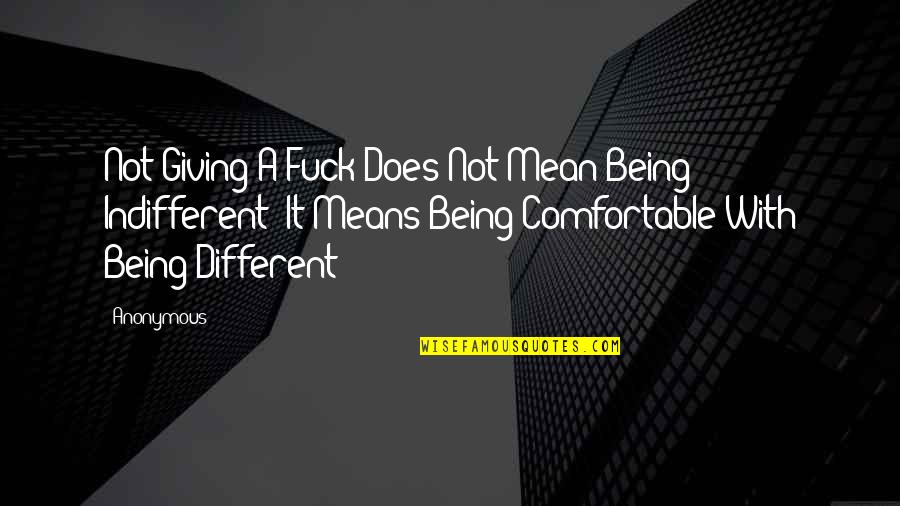 Not Giving A Fuck Does Not Mean Being Indifferent; It Means Being Comfortable With Being Different —
Anonymous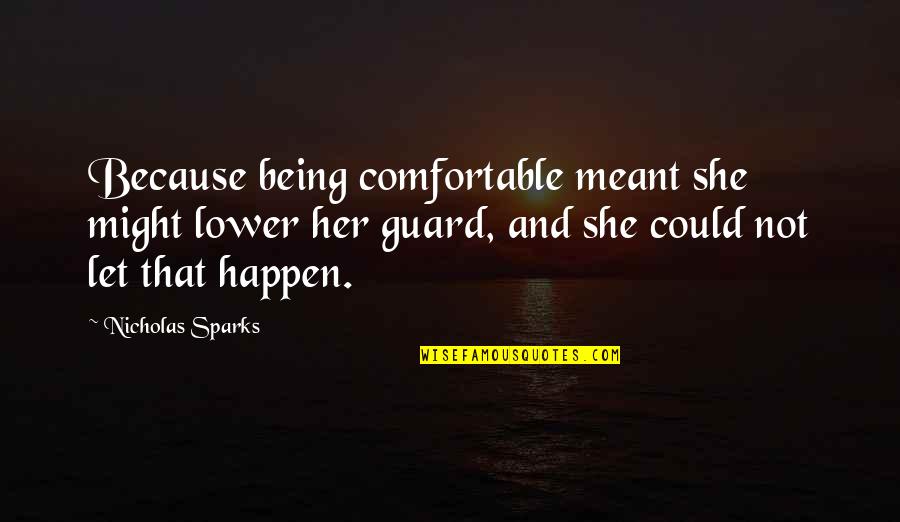 Because being comfortable meant she might lower her guard, and she could not let that happen. —
Nicholas Sparks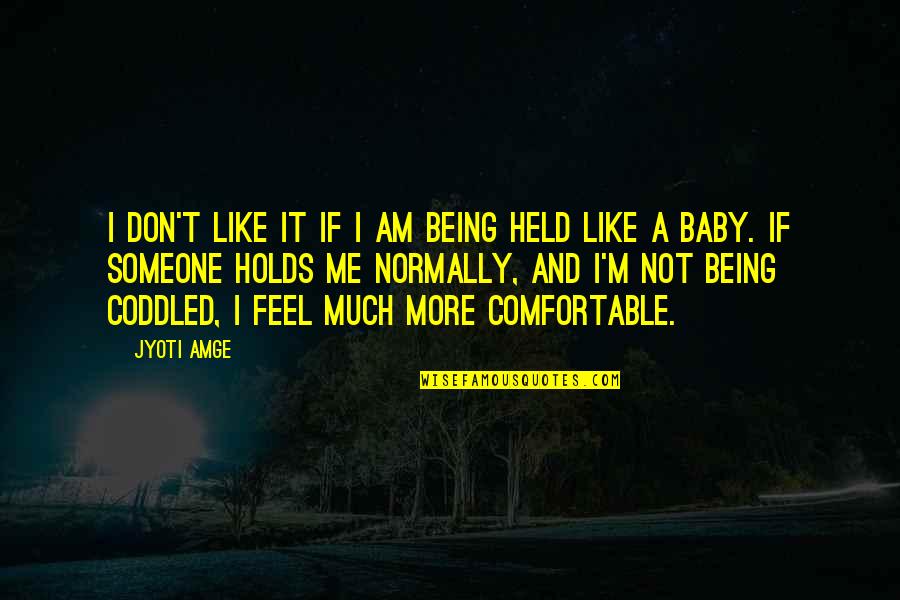 I don't like it if I am being held like a baby. If someone holds me normally, and I'm not being coddled, I feel much more comfortable. —
Jyoti Amge
There is so much power in being able to look comfortable in a conference room, and I'm not sure dudes in suits are used to seeing women do that. —
Ilana Glazer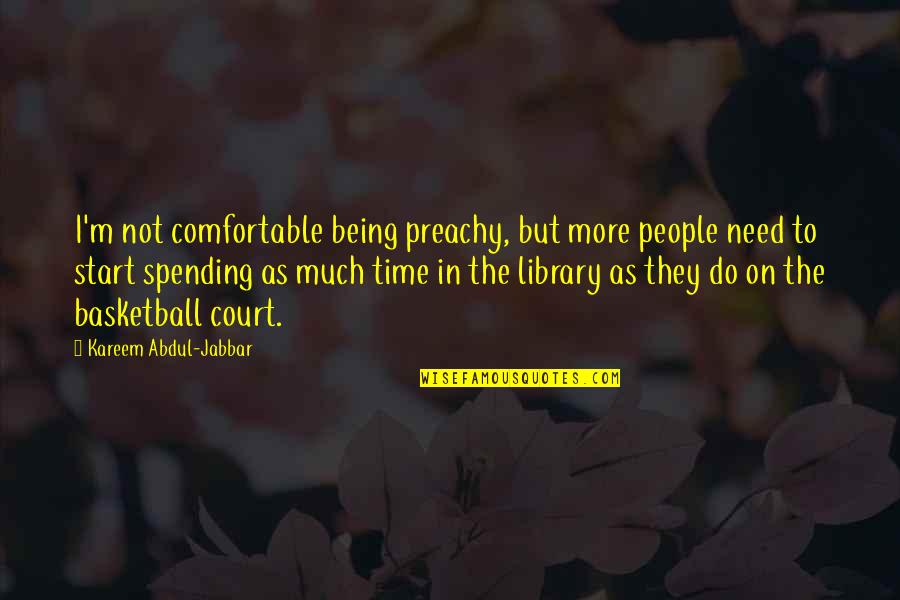 I'm not comfortable being preachy, but more people need to start spending as much time in the library as they do on the basketball court. —
Kareem Abdul-Jabbar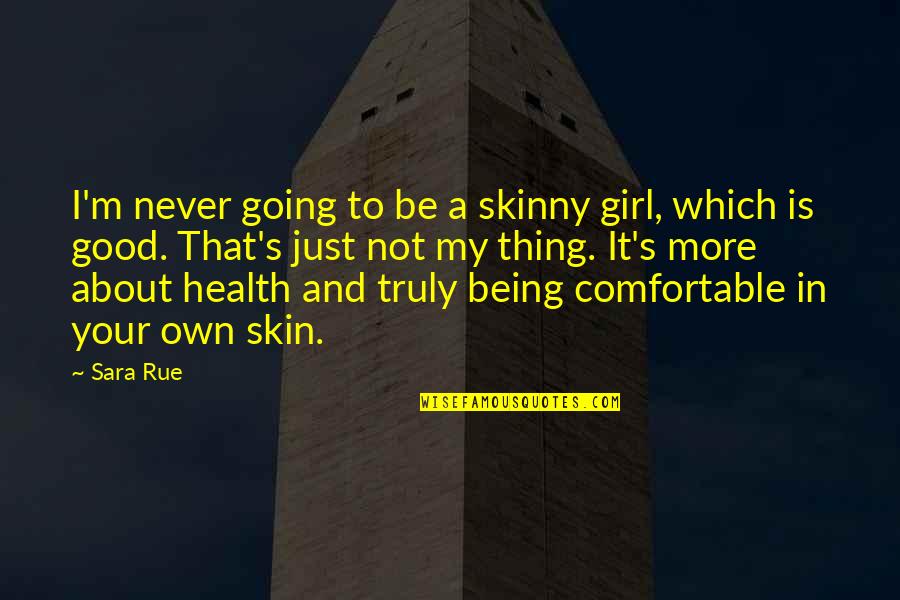 I'm never going to be a skinny girl, which is good. That's just not my thing. It's more about health and truly being comfortable in your own skin. —
Sara Rue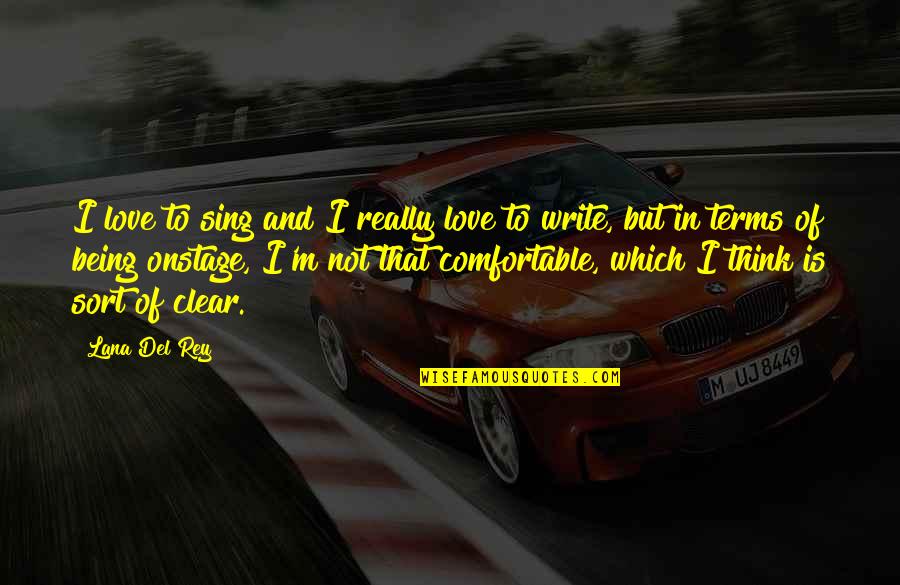 I love to sing and I really love to write, but in terms of being onstage, I'm not that comfortable, which I think is sort of clear. —
Lana Del Rey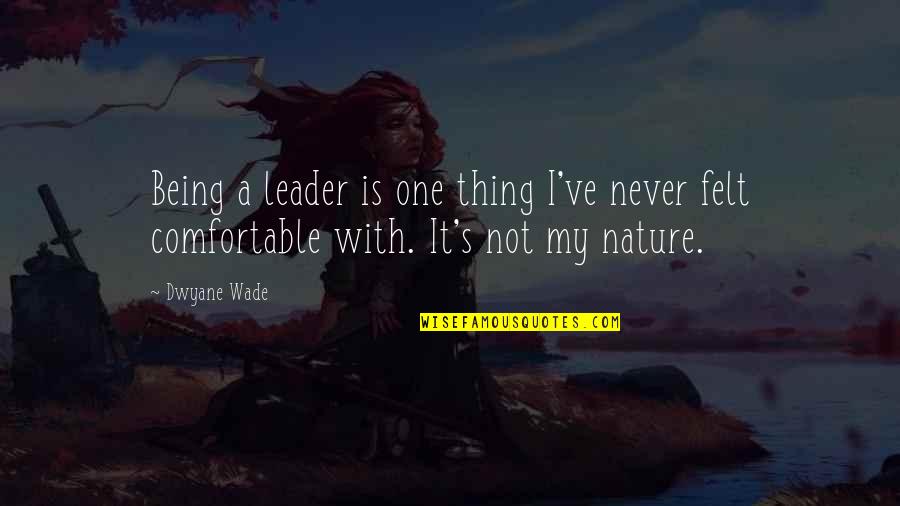 Being a leader is one thing I've never felt comfortable with. It's not my nature. —
Dwyane Wade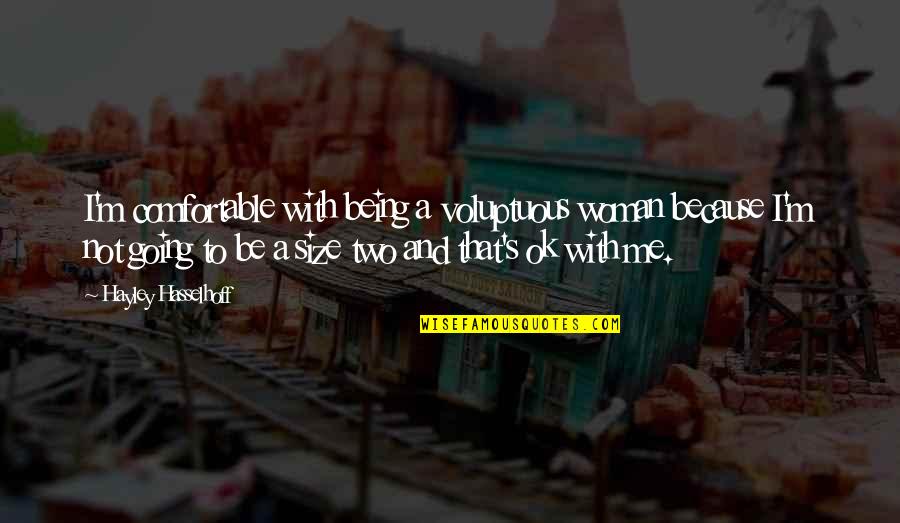 I'm comfortable with being a voluptuous woman because I'm not going to be a size two and that's ok with me. —
Hayley Hasselhoff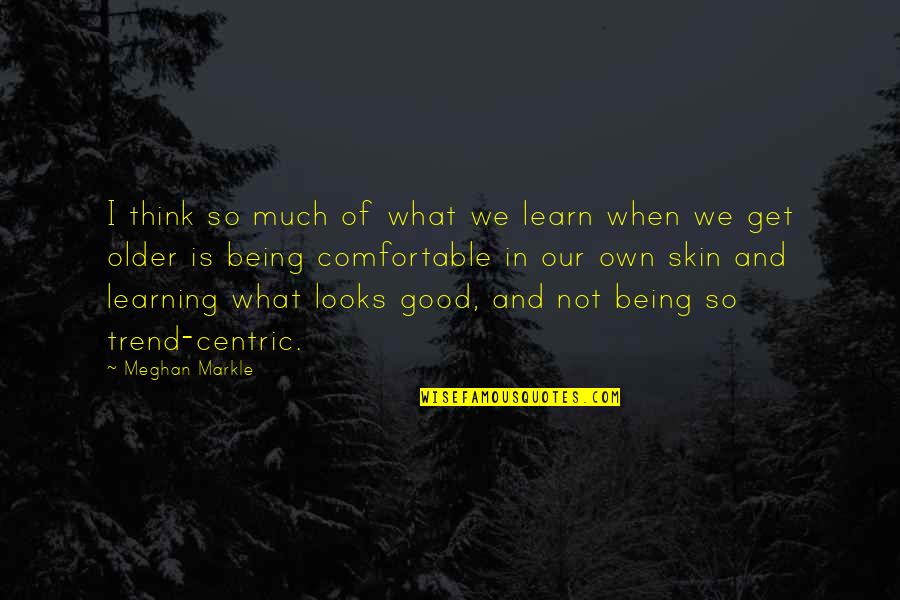 I think so much of what we learn when we get older is being comfortable in our own skin and learning what looks good, and not being so trend-centric. —
Meghan Markle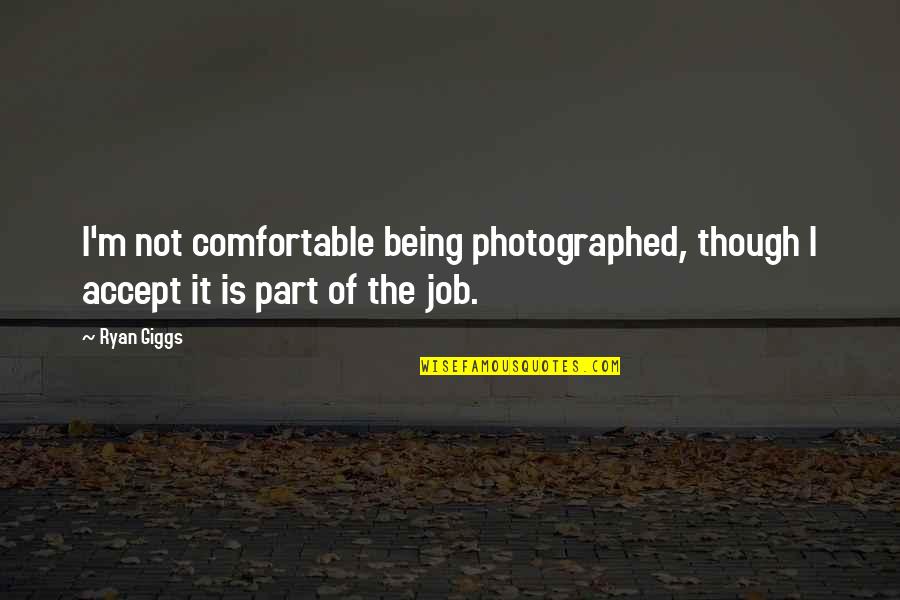 I'm not comfortable being photographed, though I accept it is part of the job. —
Ryan Giggs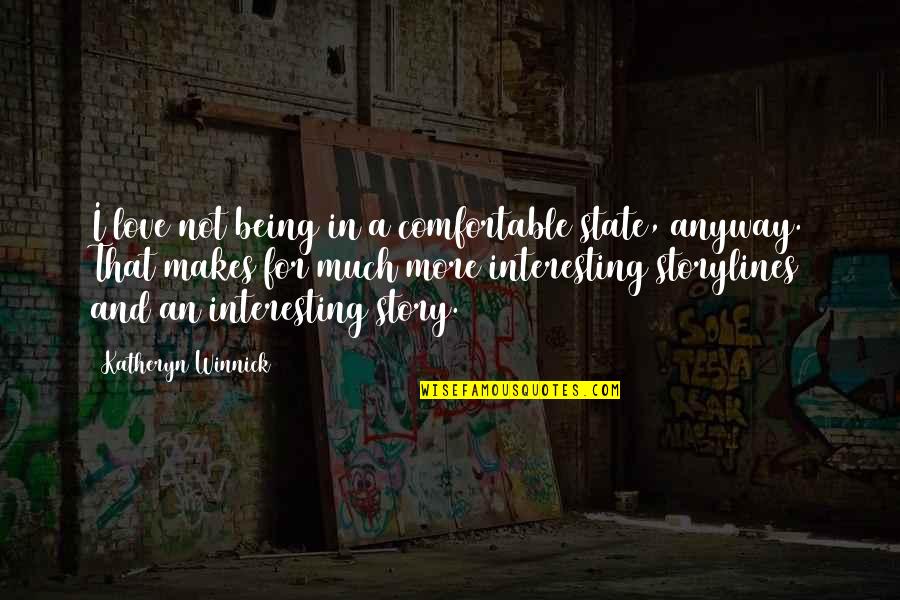 I love not being in a comfortable state, anyway. That makes for much more interesting storylines and an interesting story. —
Katheryn Winnick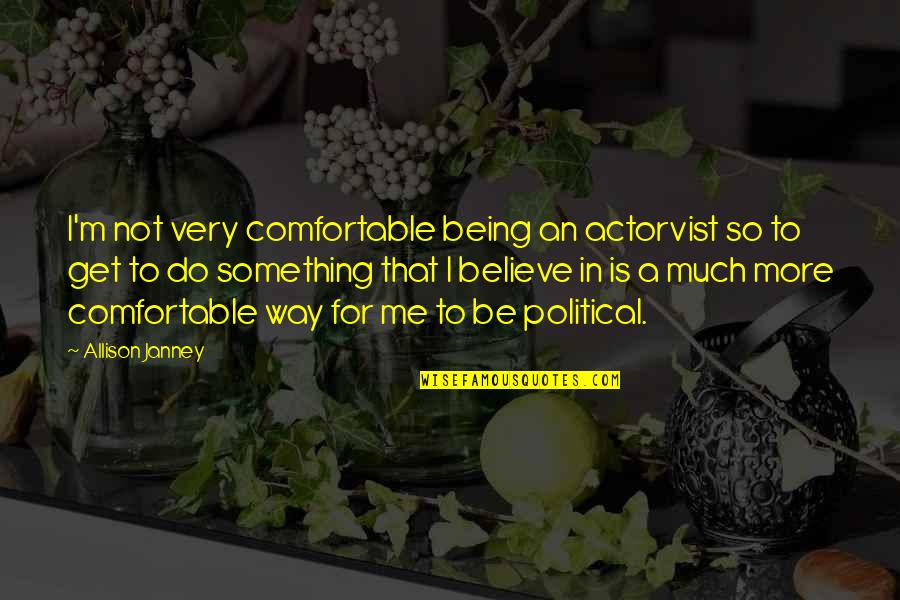 I'm not very comfortable being an actorvist so to get to do something that I believe in is a much more comfortable way for me to be political. —
Allison Janney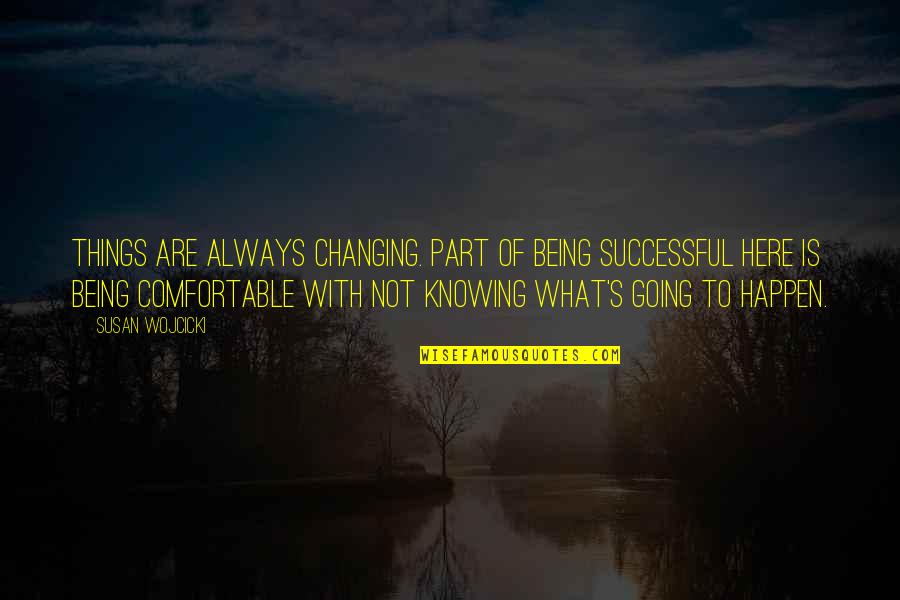 Things are always changing. Part of being successful here is being comfortable with not knowing what's going to happen. —
Susan Wojcicki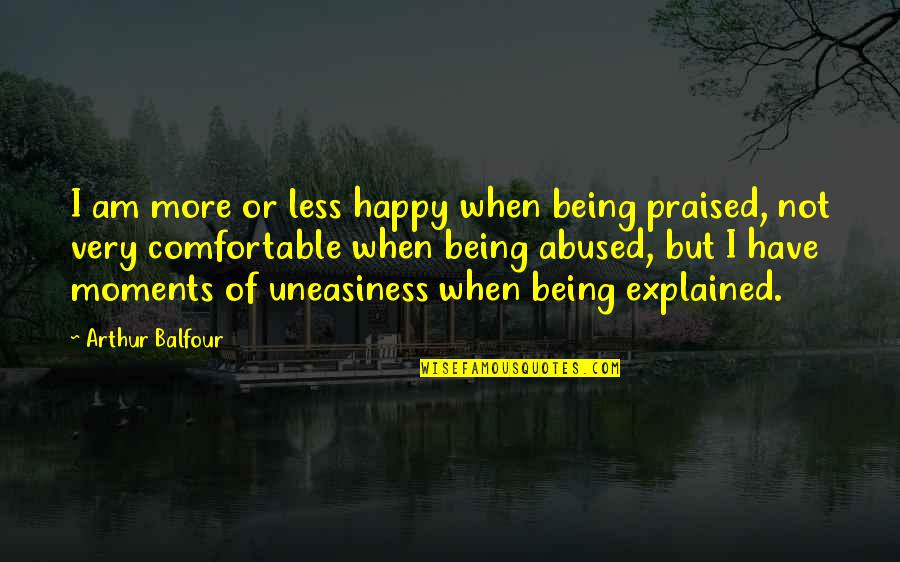 I am more or less happy when being praised, not very comfortable when being abused, but I have moments of uneasiness when being explained. —
Arthur Balfour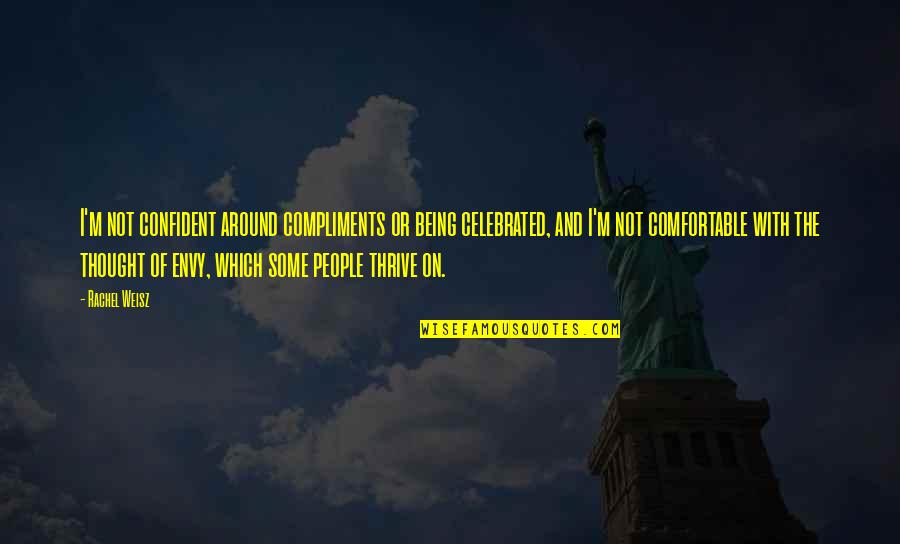 I'm not confident around compliments or being celebrated, and I'm not comfortable with the thought of envy, which some people thrive on. —
Rachel Weisz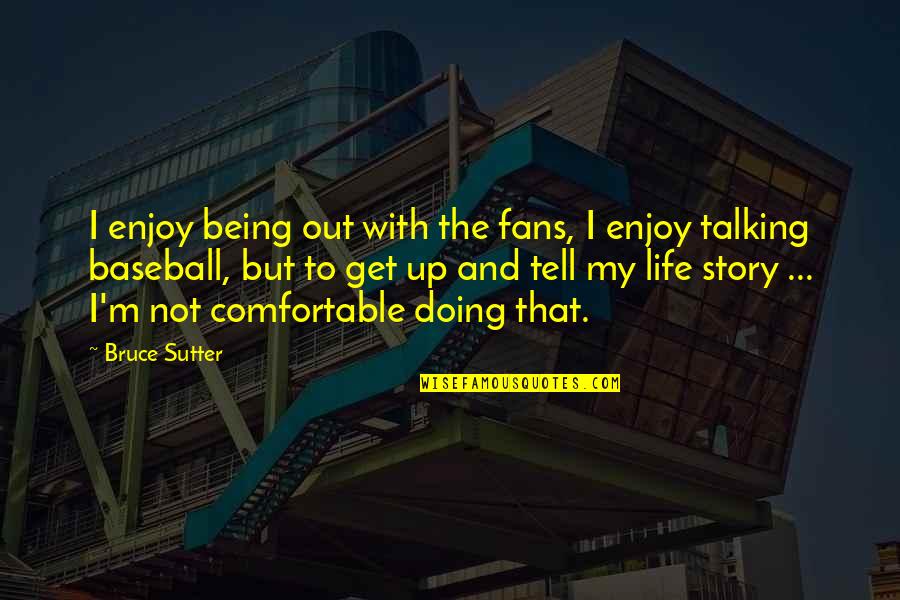 I enjoy being out with the fans, I enjoy talking baseball, but to get up and tell my life story ... I'm not comfortable doing that. —
Bruce Sutter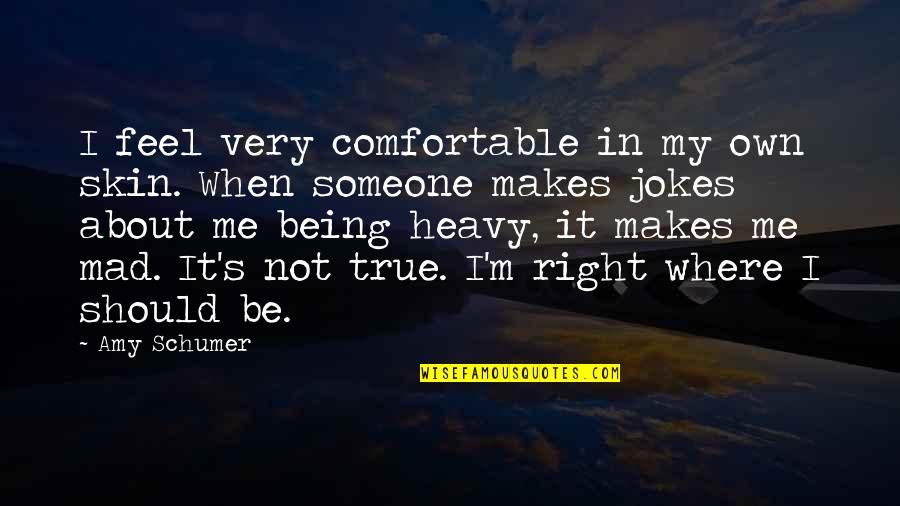 I feel very comfortable in my own skin. When someone makes jokes about me being heavy, it makes me mad. It's not true. I'm right where I should be. —
Amy Schumer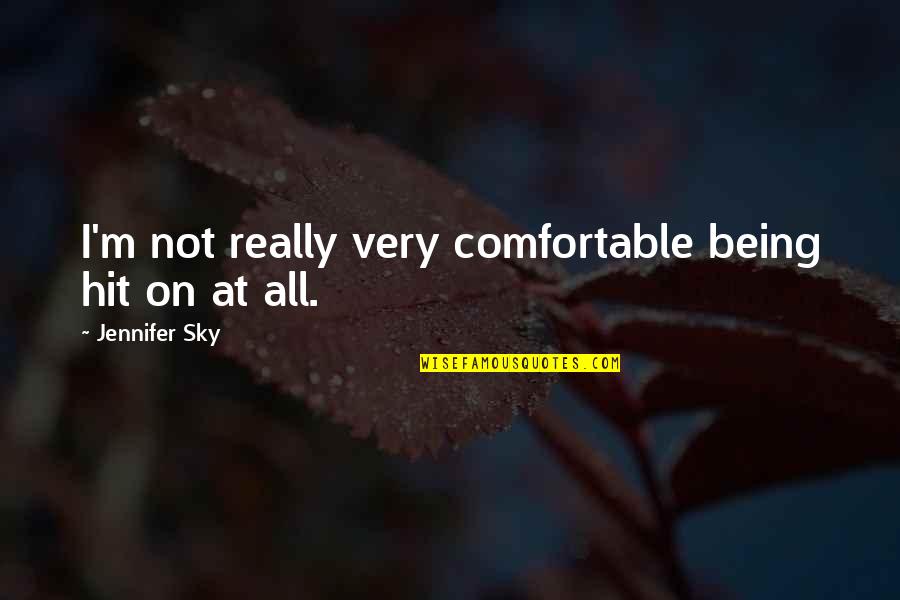 I'm not really very comfortable being hit on at all. —
Jennifer Sky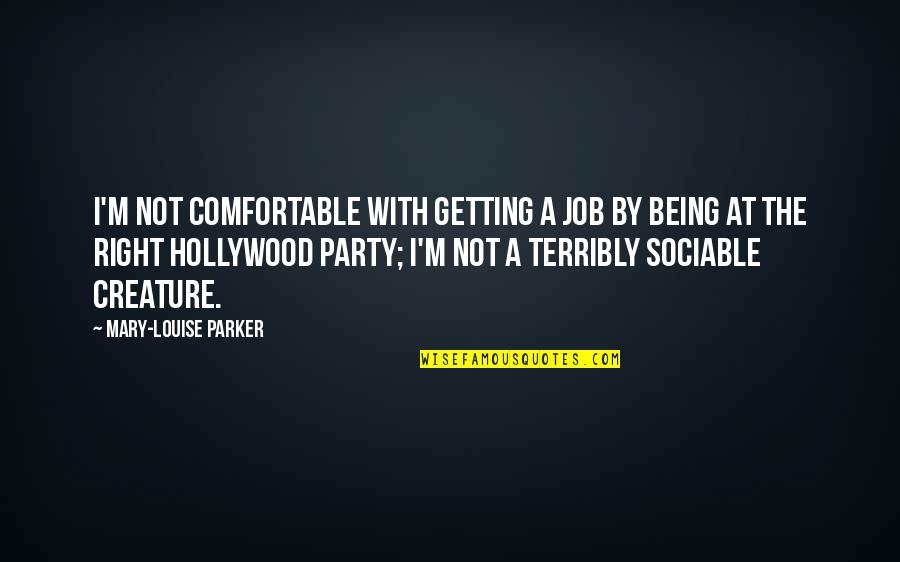 I'm not comfortable with getting a job by being at the right Hollywood party; I'm not a terribly sociable creature. —
Mary-Louise Parker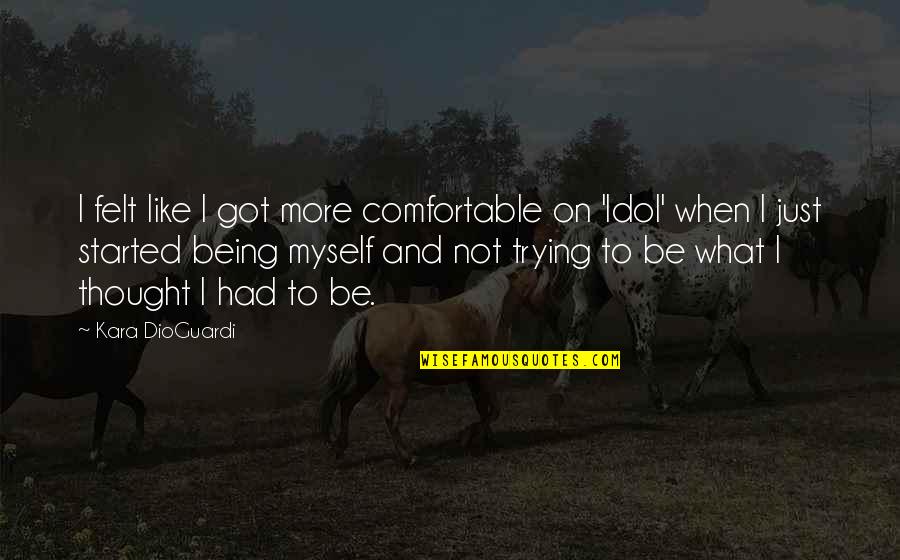 I felt like I got more comfortable on 'Idol' when I just started being myself and not trying to be what I thought I had to be. —
Kara DioGuardi