Some Bad Luck Quotes
Collection of top 50 famous quotes about Some Bad Luck
Some Bad Luck Quotes & Sayings
Happy to read and share the best inspirational Some Bad Luck quotes, sayings and quotations on Wise Famous Quotes.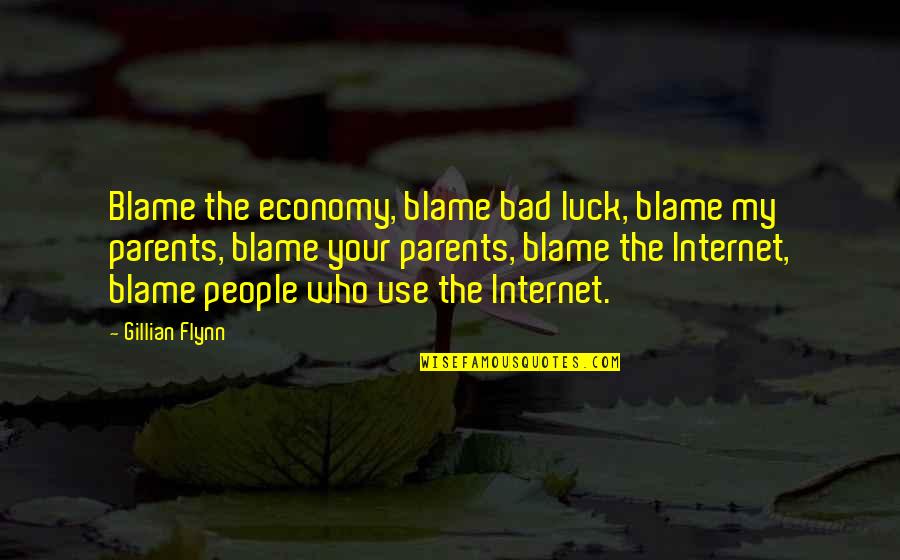 Blame the economy, blame bad luck, blame my parents, blame your parents, blame the Internet, blame people who use the Internet.
—
Gillian Flynn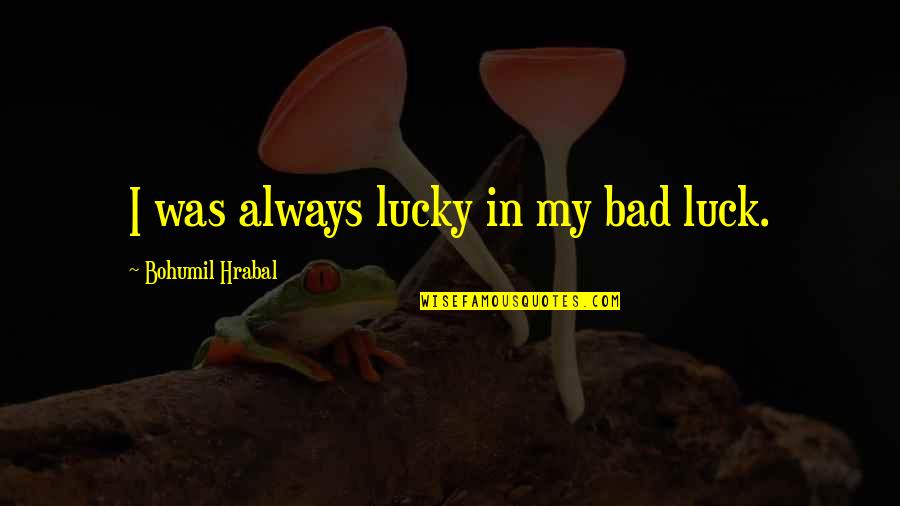 I was always lucky in my bad luck.
—
Bohumil Hrabal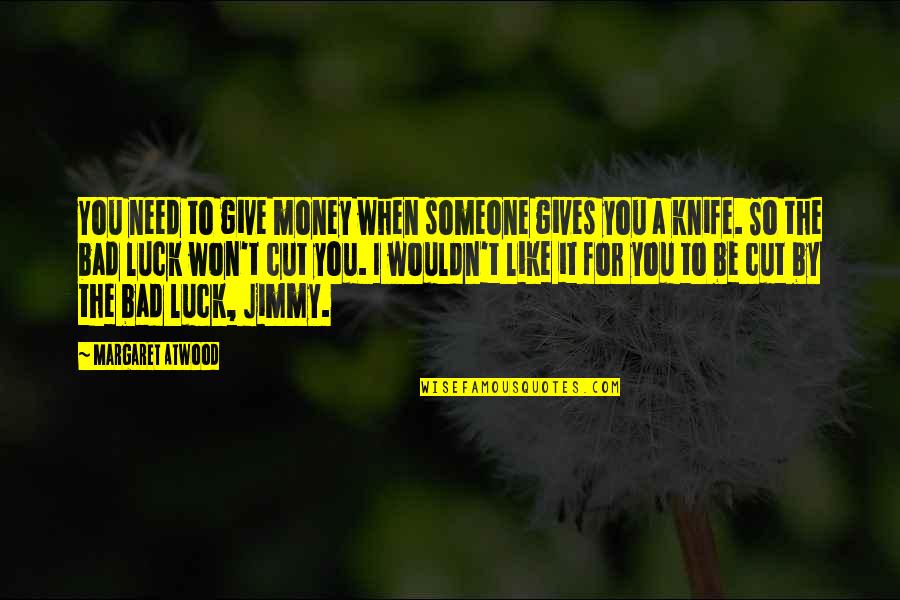 You need to give money when someone gives you a knife. So the bad luck won't cut you. I wouldn't like it for you to be cut by the bad luck, Jimmy.
—
Margaret Atwood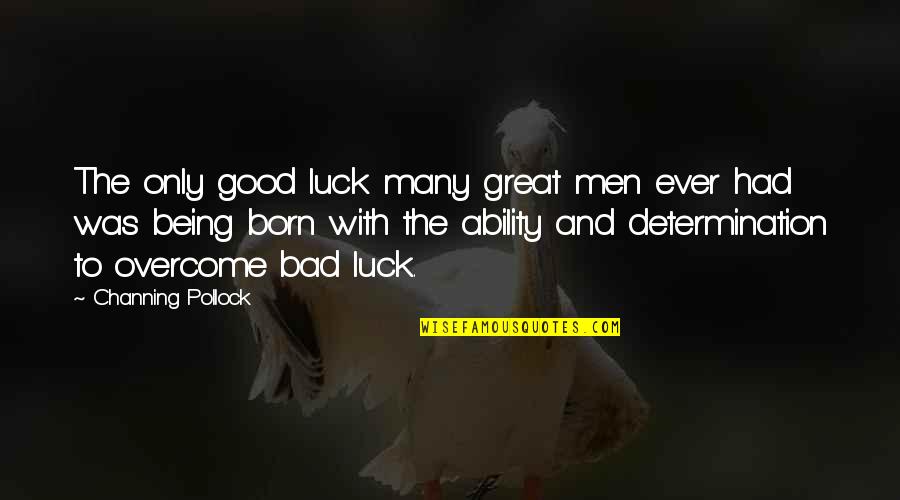 The only good luck many great men ever had was being born with the ability and determination to overcome bad luck.
—
Channing Pollock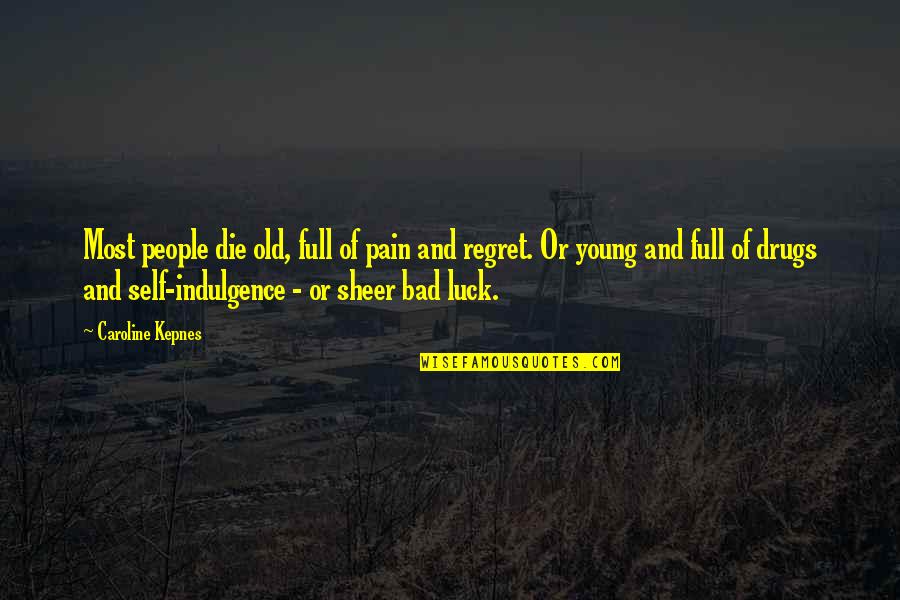 Most people die old, full of pain and regret. Or young and full of drugs and self-indulgence - or sheer bad luck.
—
Caroline Kepnes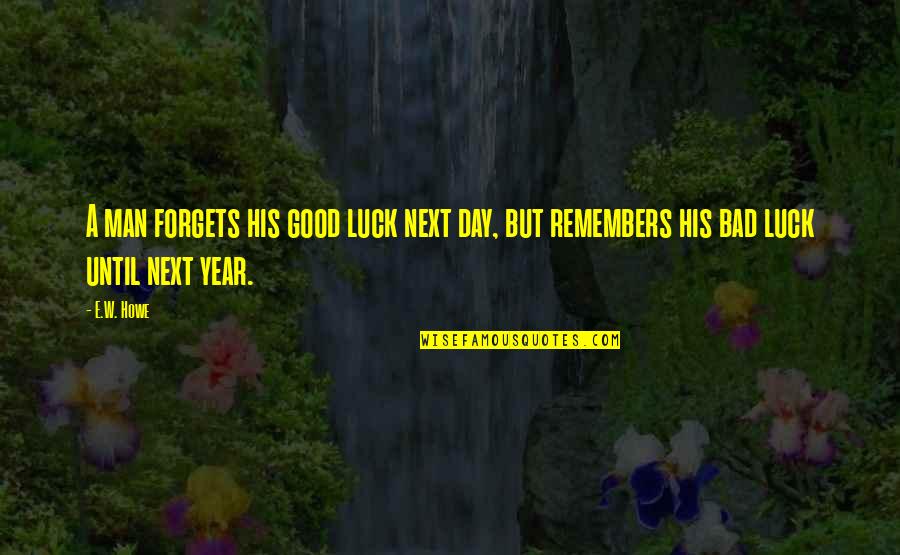 A man forgets his good luck next day, but remembers his bad luck until next year. —
E.W. Howe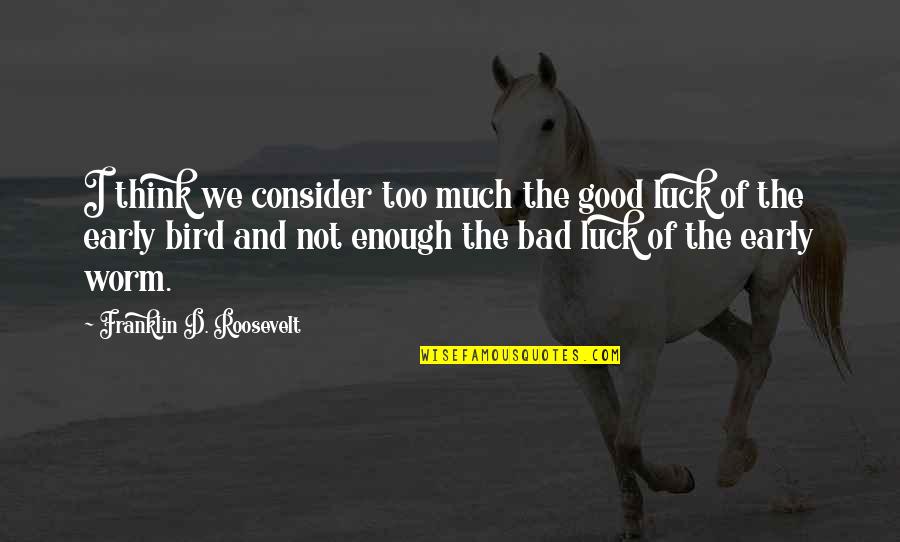 I think we consider too much the good luck of the early bird and not enough the bad luck of the early worm. —
Franklin D. Roosevelt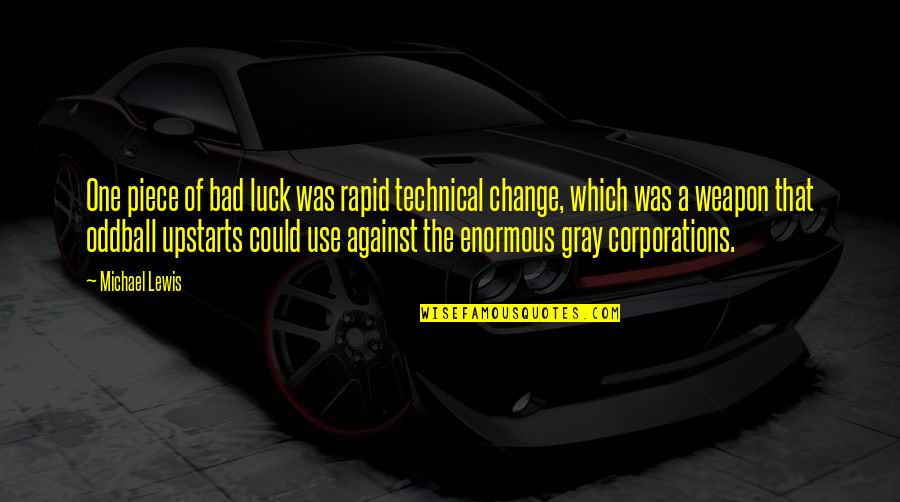 One piece of bad luck was rapid technical change, which was a weapon that oddball upstarts could use against the enormous gray corporations. —
Michael Lewis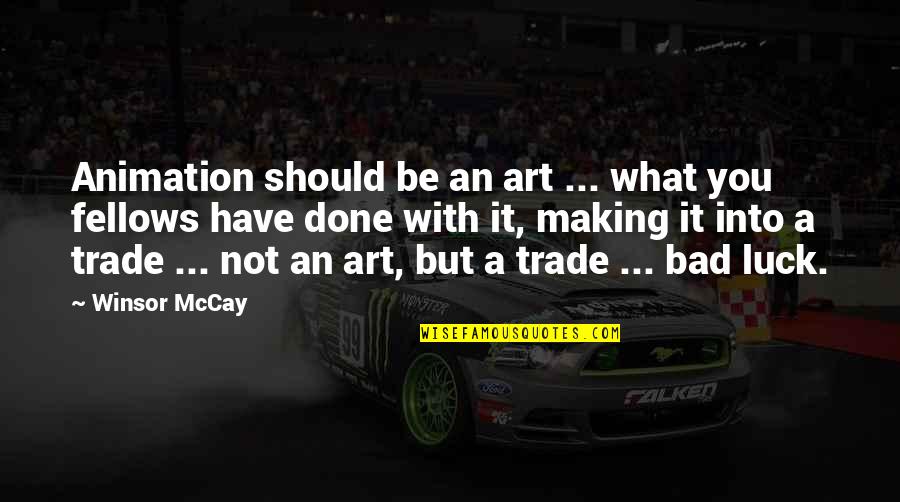 Animation should be an art ... what you fellows have done with it, making it into a trade ... not an art, but a trade ... bad luck. —
Winsor McCay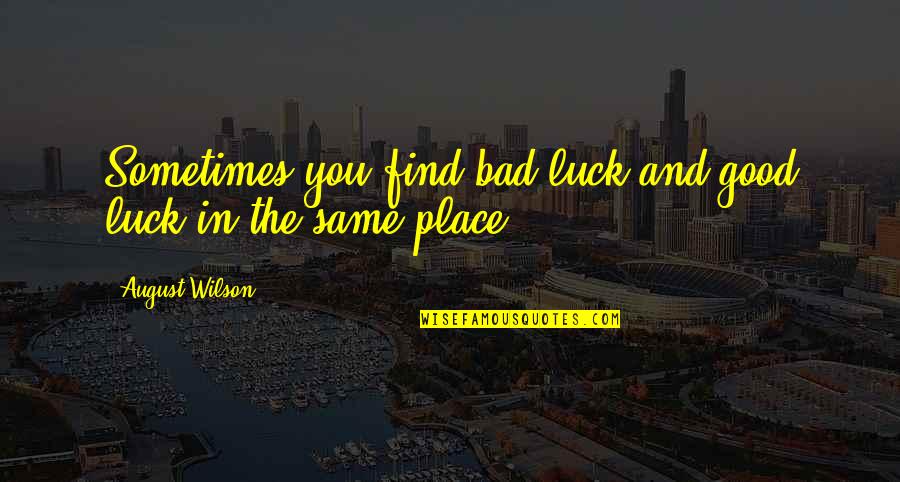 Sometimes you find bad luck and good luck in the same place. —
August Wilson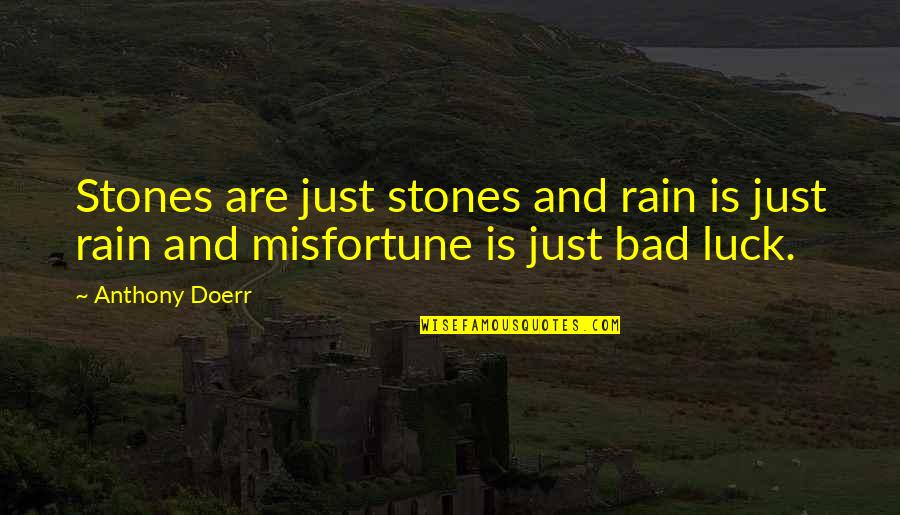 Stones are just stones and rain is just rain and misfortune is just bad luck. —
Anthony Doerr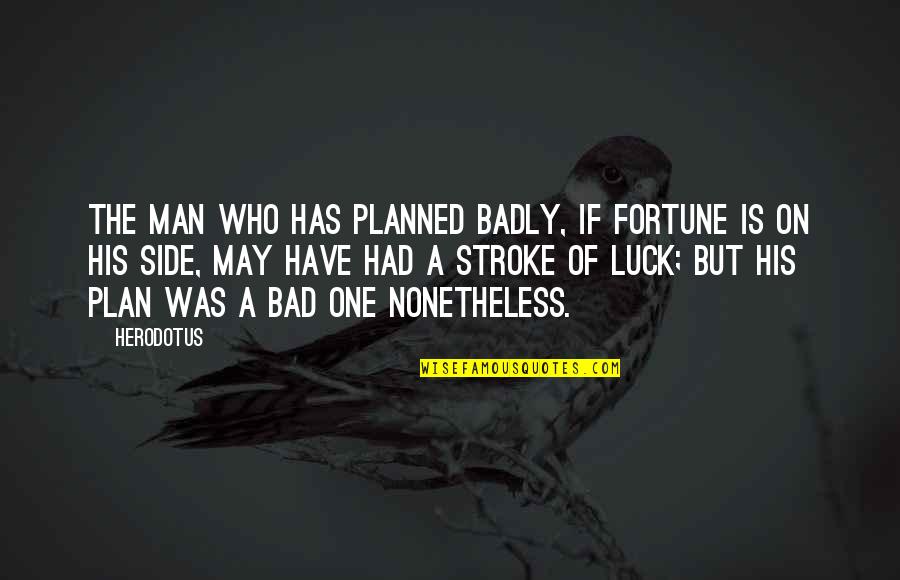 The man who has planned badly, if fortune is on his side, may have had a stroke of luck; but his plan was a bad one nonetheless. —
Herodotus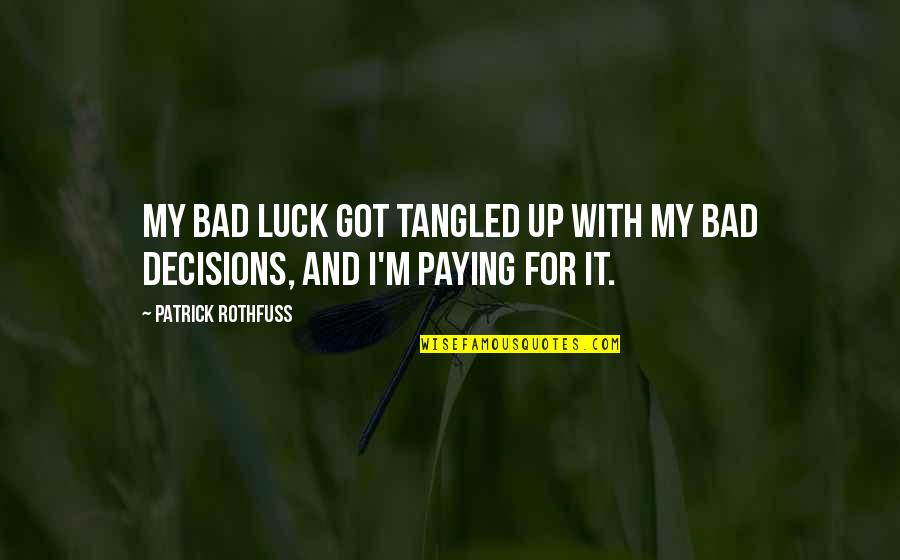 My bad luck got tangled up with my bad decisions, and I'm paying for it. —
Patrick Rothfuss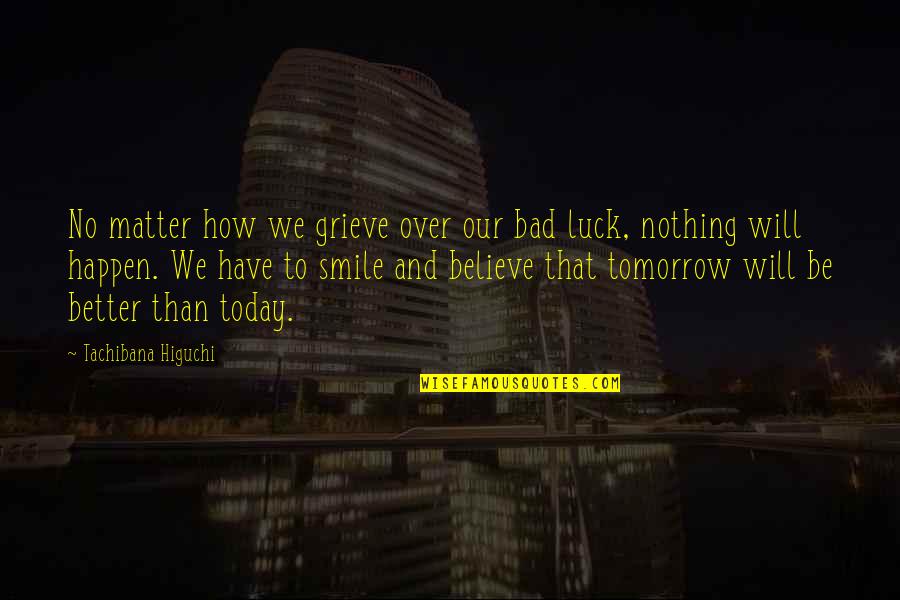 No matter how we grieve over our bad luck, nothing will happen. We have to smile and believe that tomorrow will be better than today. —
Tachibana Higuchi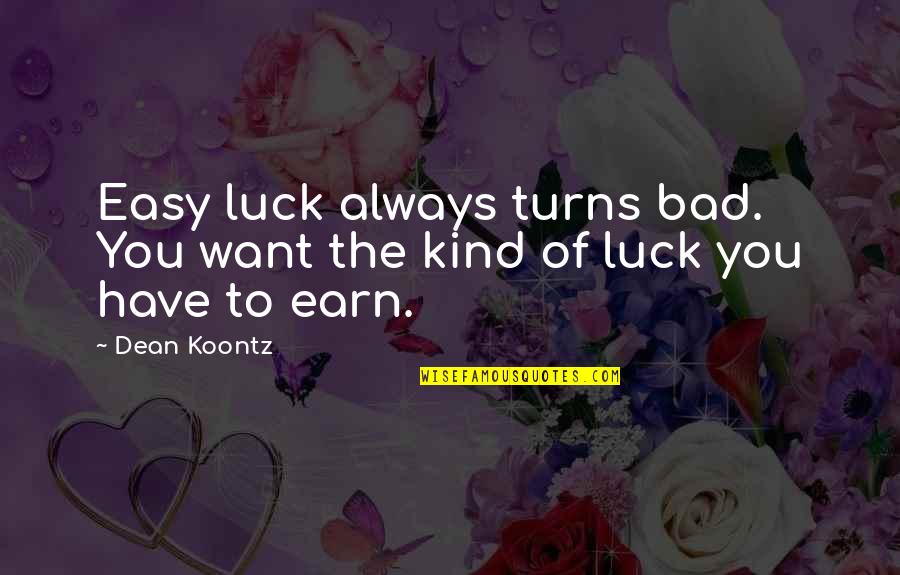 Easy luck always turns bad. You want the kind of luck you have to earn. —
Dean Koontz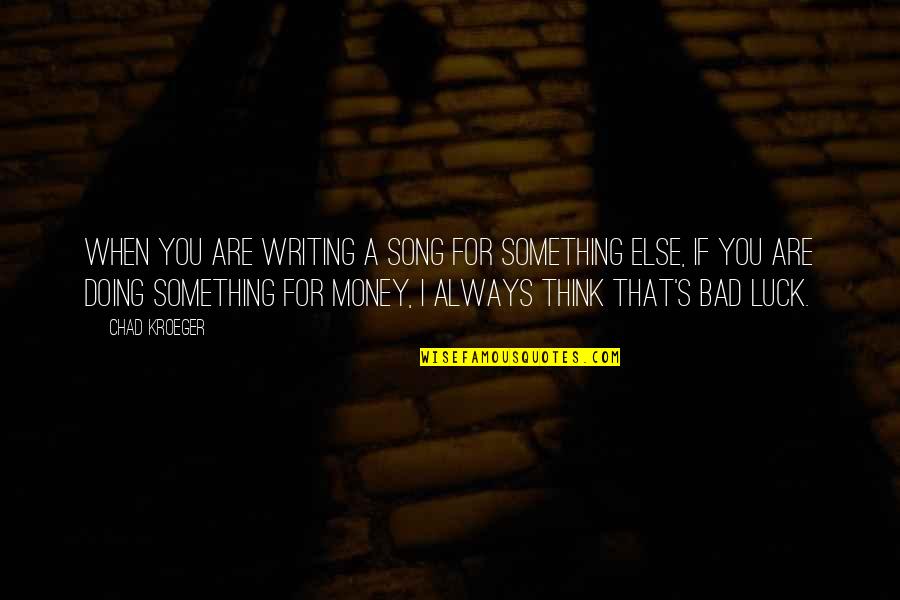 When you are writing a song for something else, if you are doing something for money, I always think that's bad luck. —
Chad Kroeger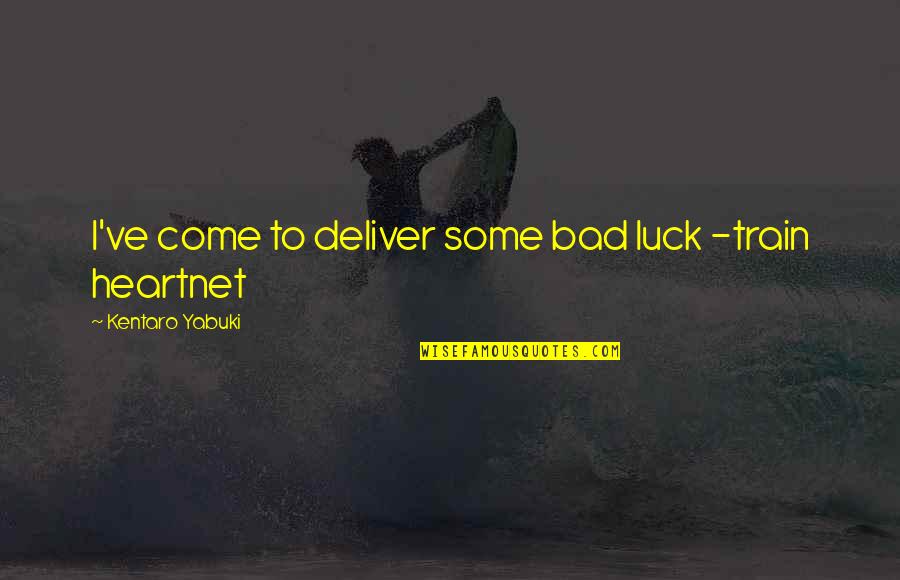 I've come to deliver
some bad luck
-train heartnet —
Kentaro Yabuki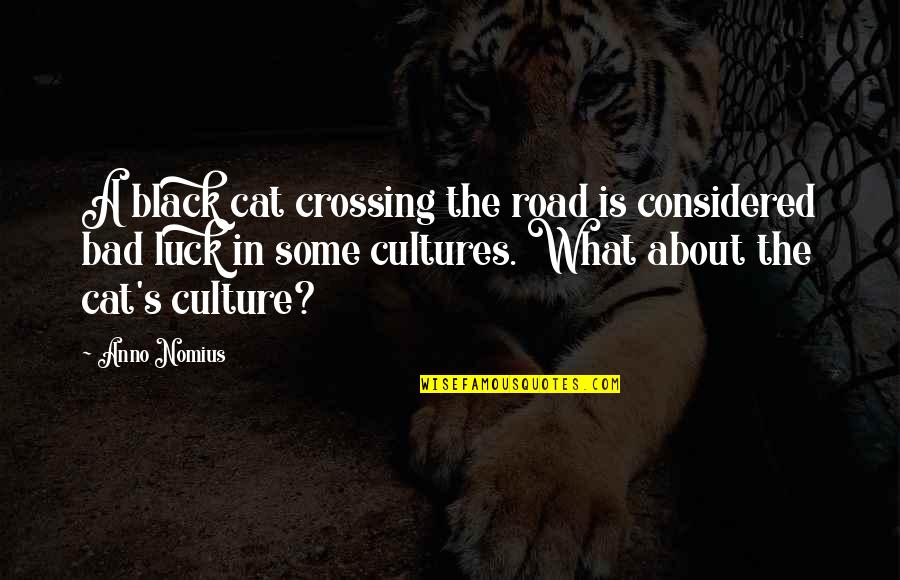 A black cat crossing the road is considered bad luck in some cultures. What about the cat's culture? —
Anno Nomius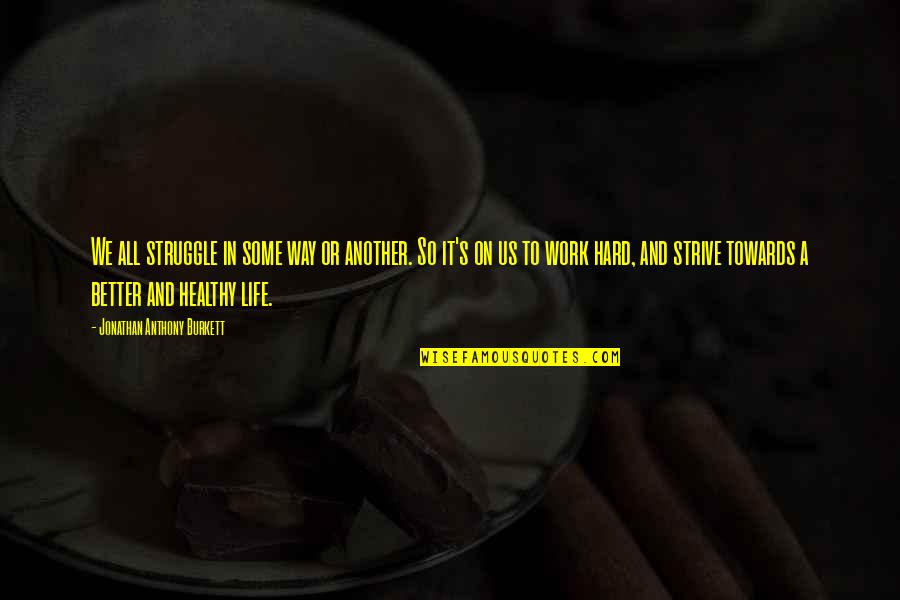 We all struggle in some way or another. So it's on us to work hard, and strive towards a better and healthy life. —
Jonathan Anthony Burkett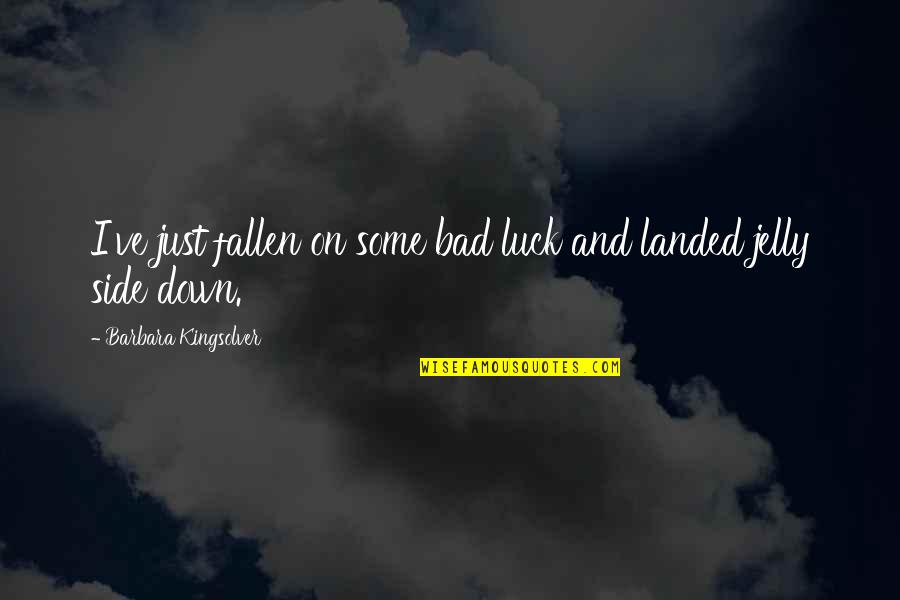 I've just fallen on
some bad luck
and landed jelly side down. —
Barbara Kingsolver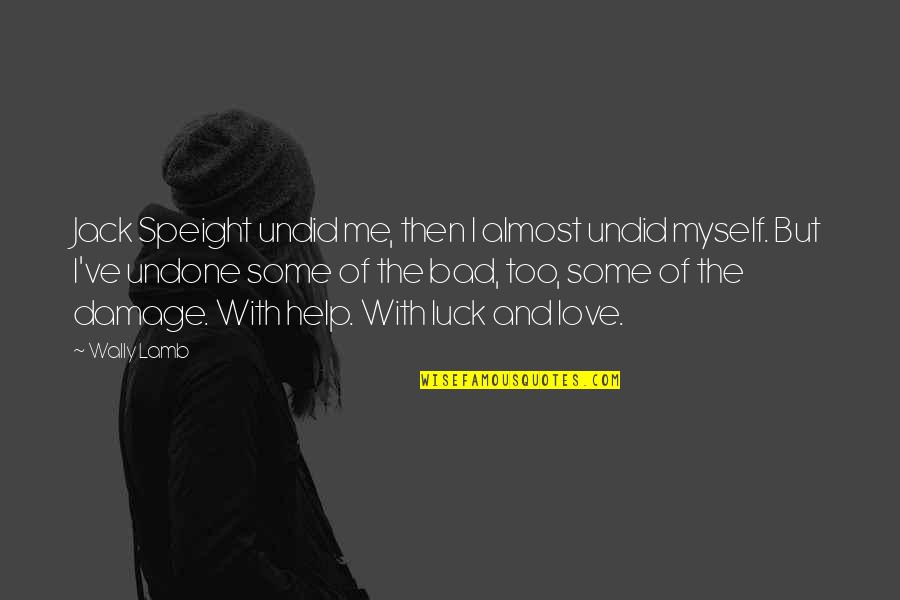 Jack Speight undid me, then I almost undid myself. But I've undone some of the bad, too, some of the damage. With help. With luck and love. —
Wally Lamb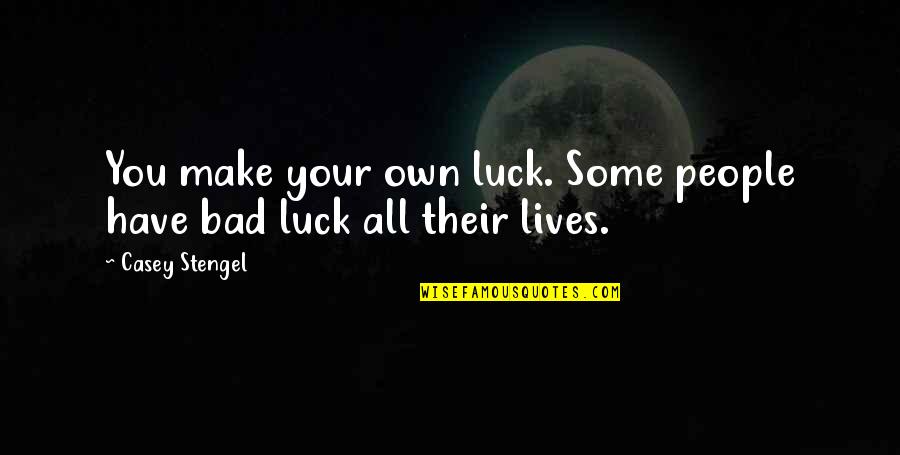 You make your own luck. Some people have bad
luck all their lives. —
Casey Stengel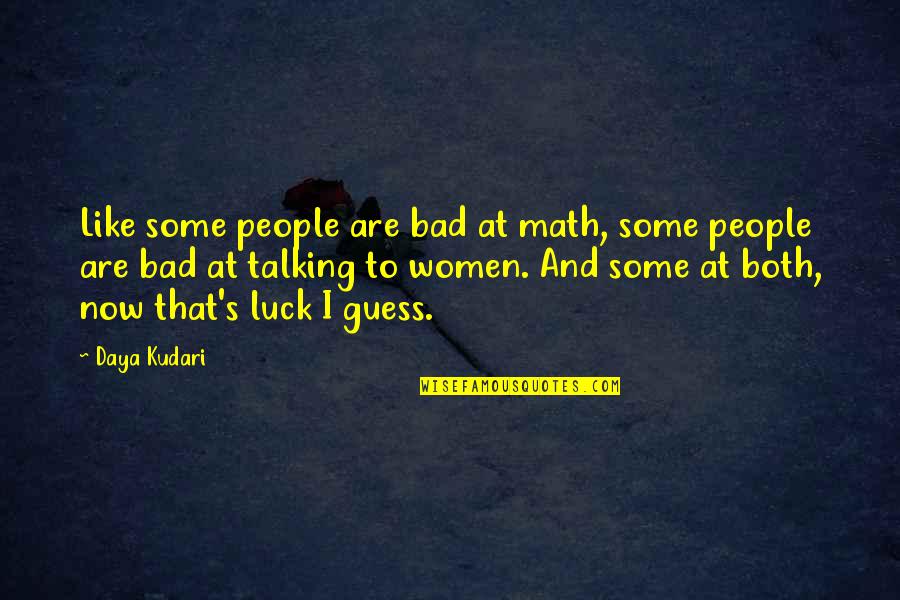 Like some people are bad at math, some people are bad at talking to women. And some at both, now that's luck I guess. —
Daya Kudari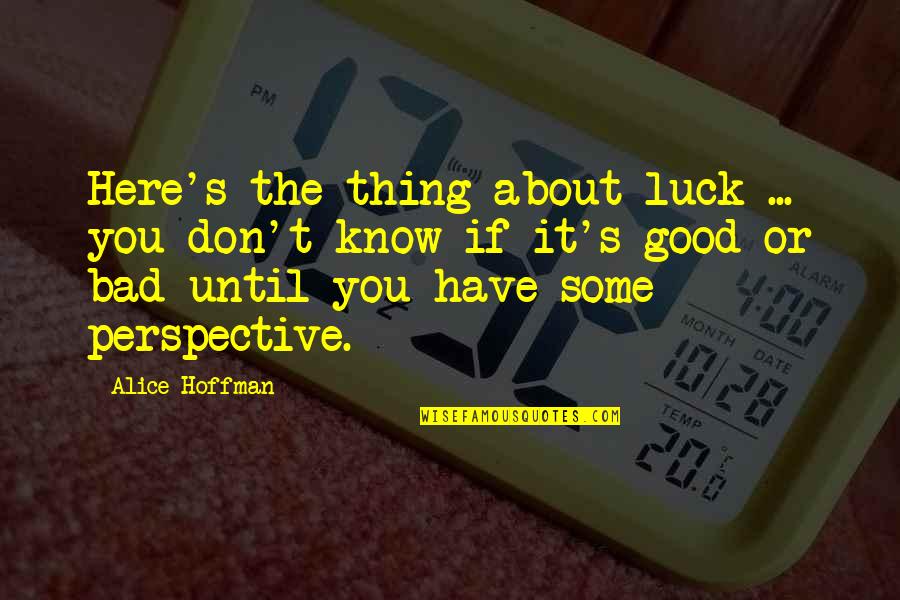 Here's the thing about luck ... you don't know if it's good or bad until you have some perspective. —
Alice Hoffman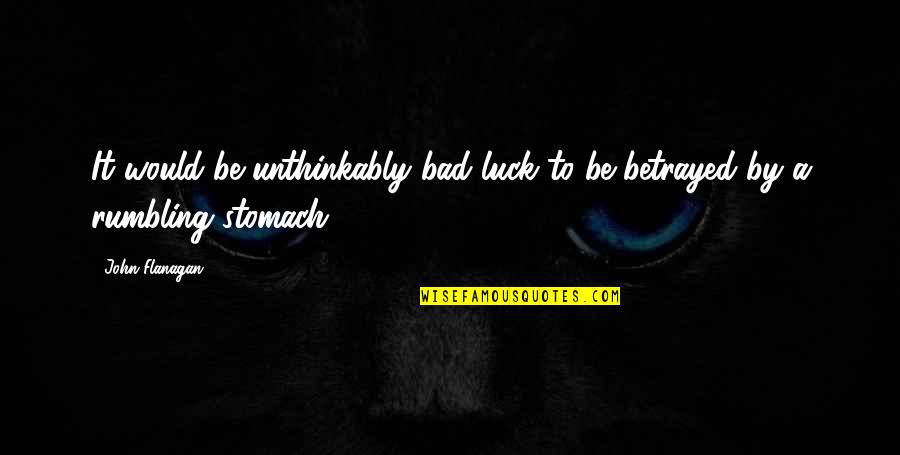 It would be unthinkably bad luck to be betrayed by a rumbling stomach. —
John Flanagan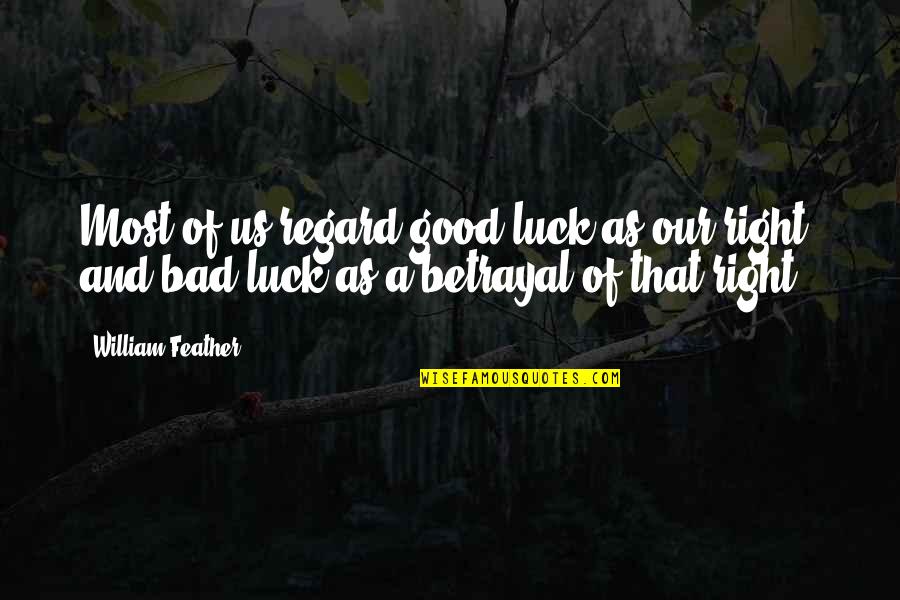 Most of us regard good luck as our right, and bad luck as a betrayal of that right. —
William Feather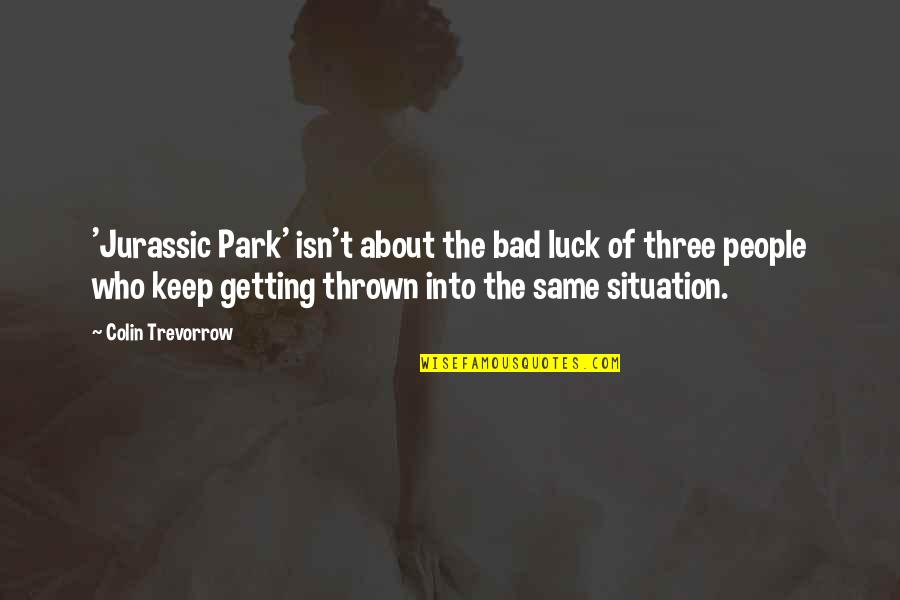 'Jurassic Park' isn't about the bad luck of three people who keep getting thrown into the same situation. —
Colin Trevorrow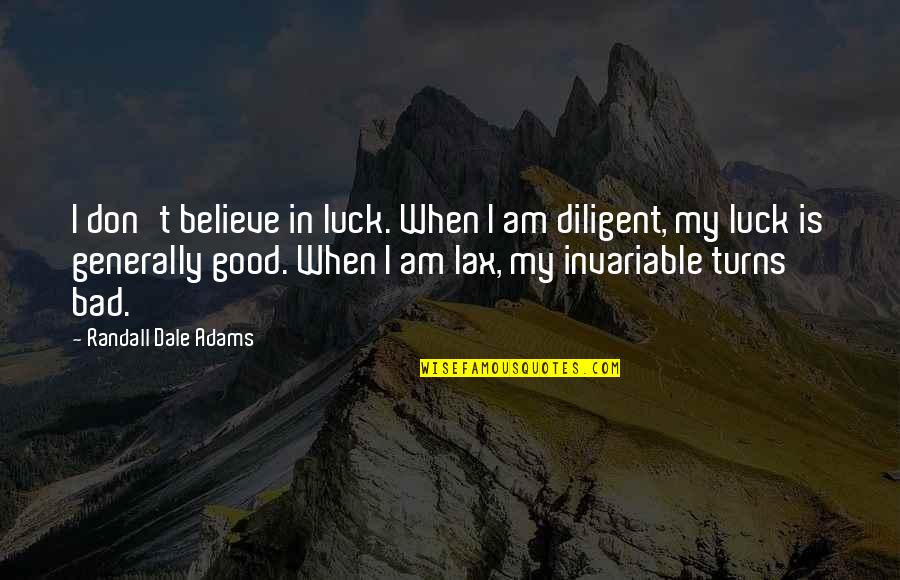 I don't believe in luck. When I am diligent, my luck is generally good. When I am lax, my invariable turns bad. —
Randall Dale Adams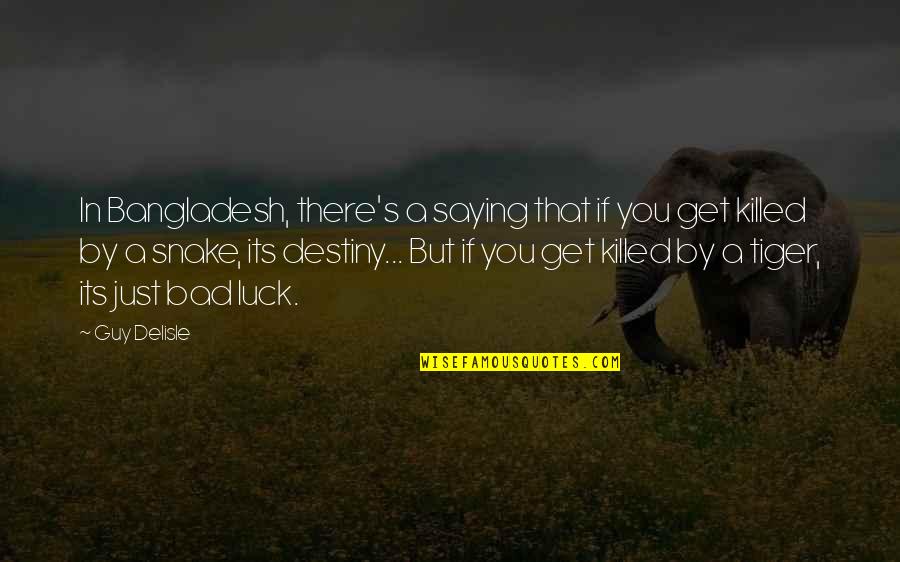 In Bangladesh, there's a saying that if you get killed by a snake, its destiny... But if you get killed by a tiger, its just bad luck. —
Guy Delisle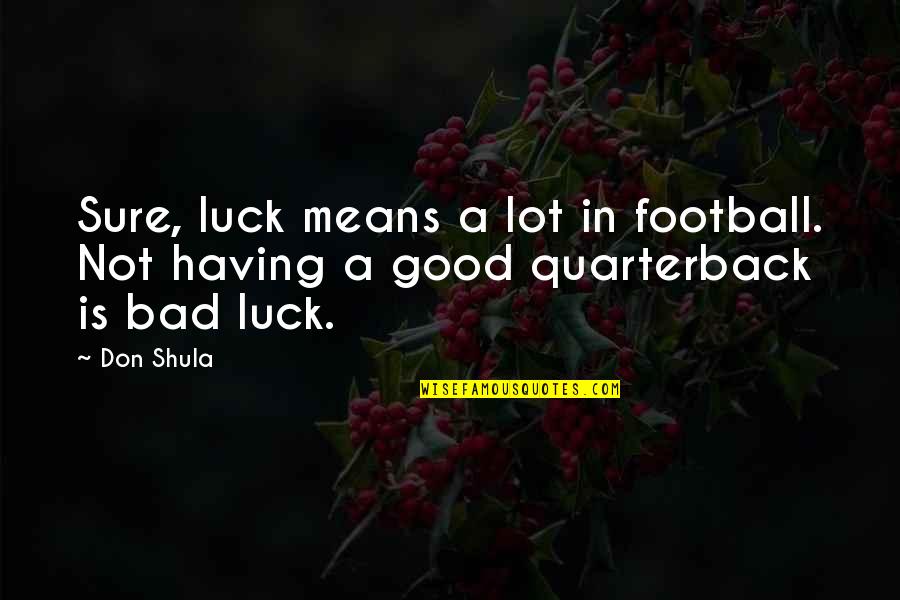 Sure, luck means a lot in football. Not having a good quarterback is bad luck. —
Don Shula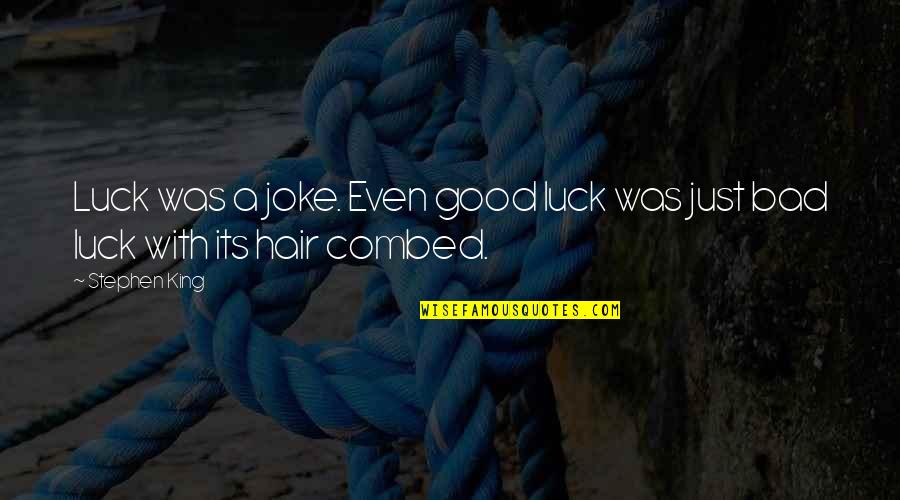 Luck was a joke. Even good luck was just bad luck with its hair combed. —
Stephen King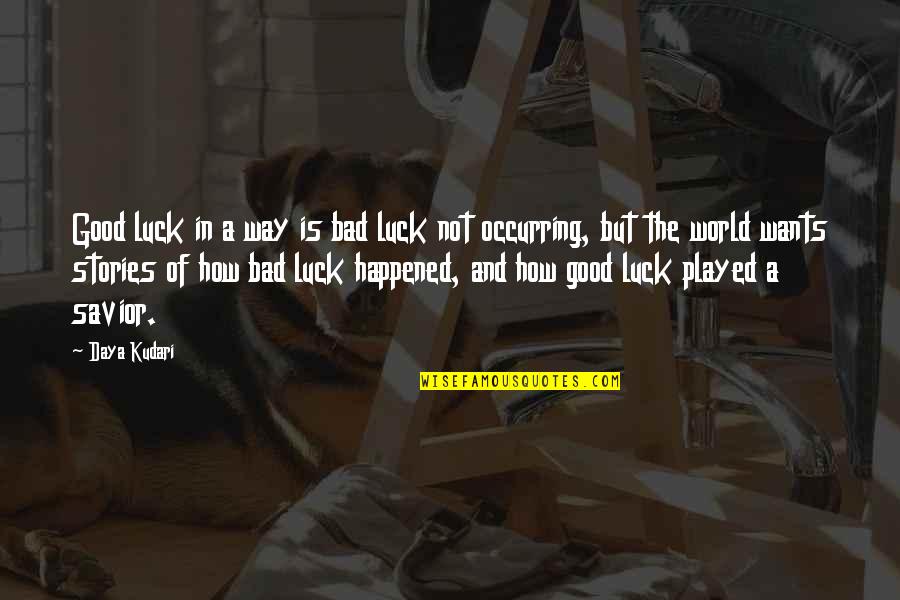 Good luck in a way is bad luck not occurring, but the world wants stories of how bad luck happened, and how good luck played a savior. —
Daya Kudari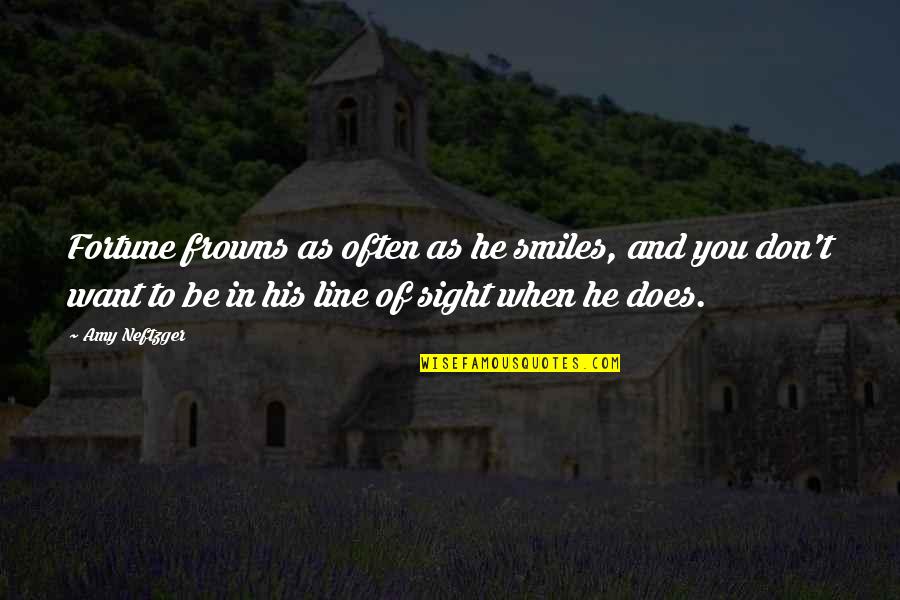 Fortune frowns as often as he smiles, and you don't want to be in his line of sight when he does. —
Amy Neftzger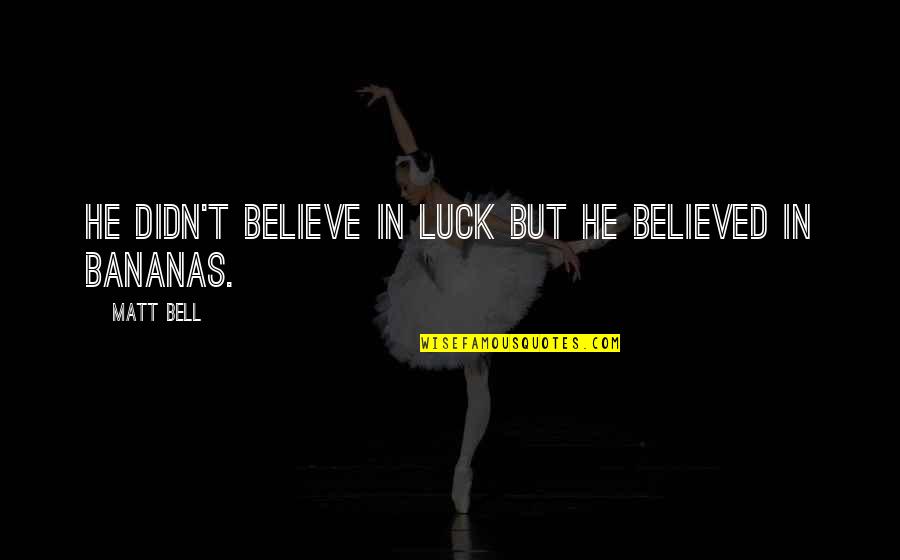 He didn't believe in luck but he believed in bananas. —
Matt Bell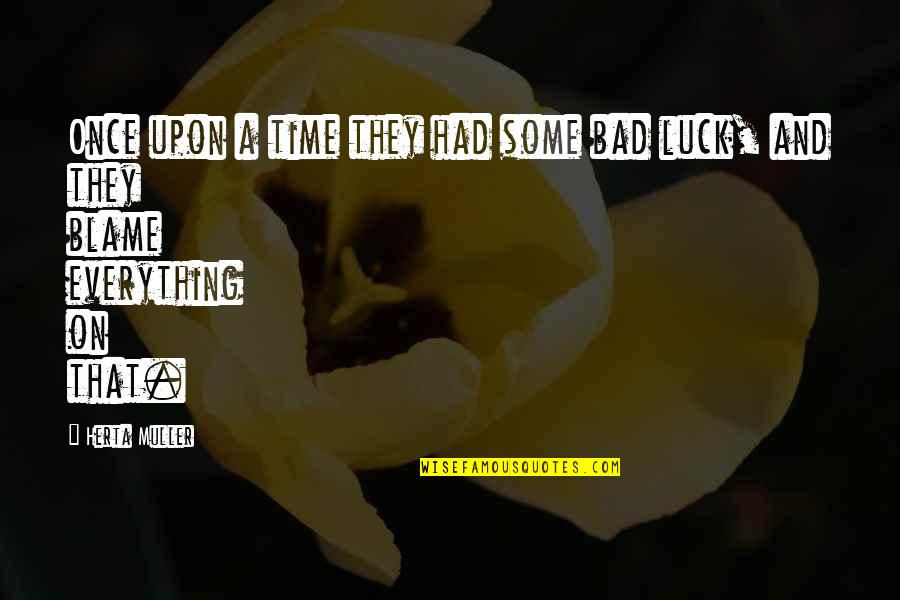 Once upon a time they had
some bad luck
, and they blame everything on that. —
Herta Muller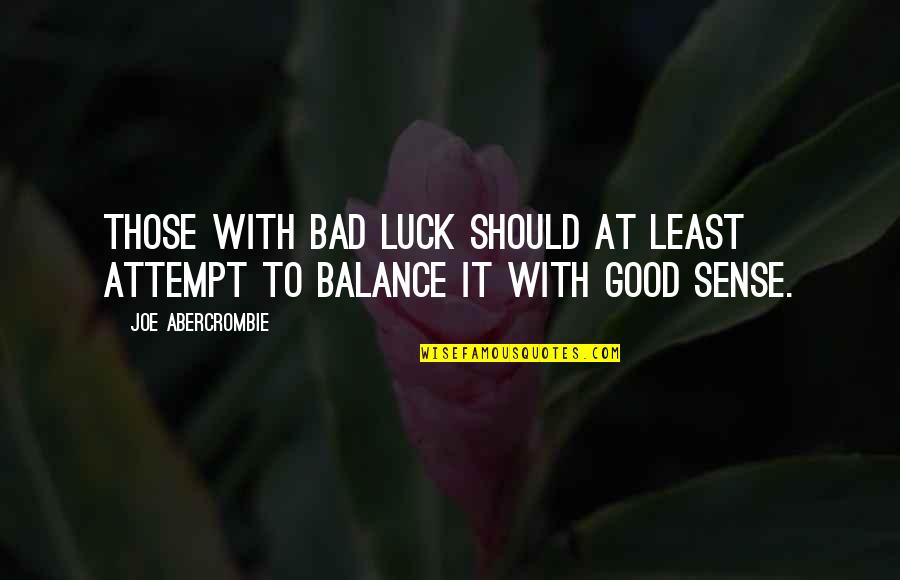 Those with bad luck should at least attempt to balance it with good sense. —
Joe Abercrombie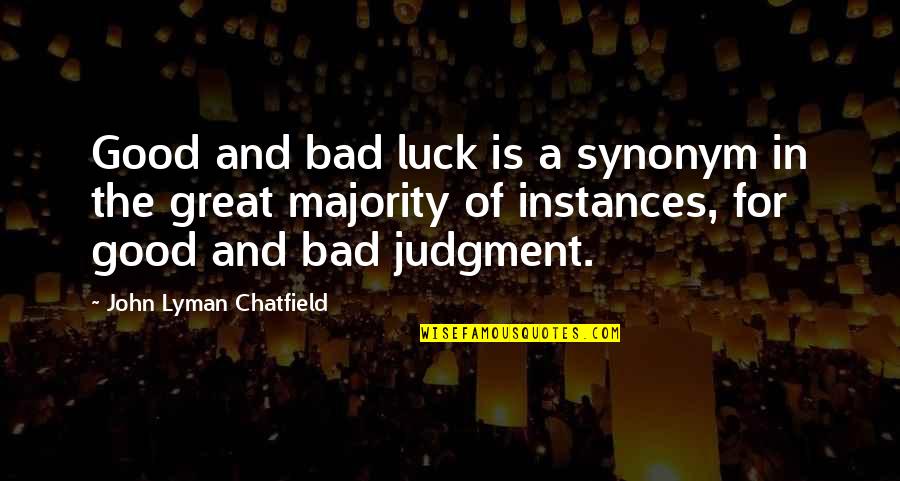 Good and bad luck is a synonym in the great majority of instances, for good and bad judgment. —
John Lyman Chatfield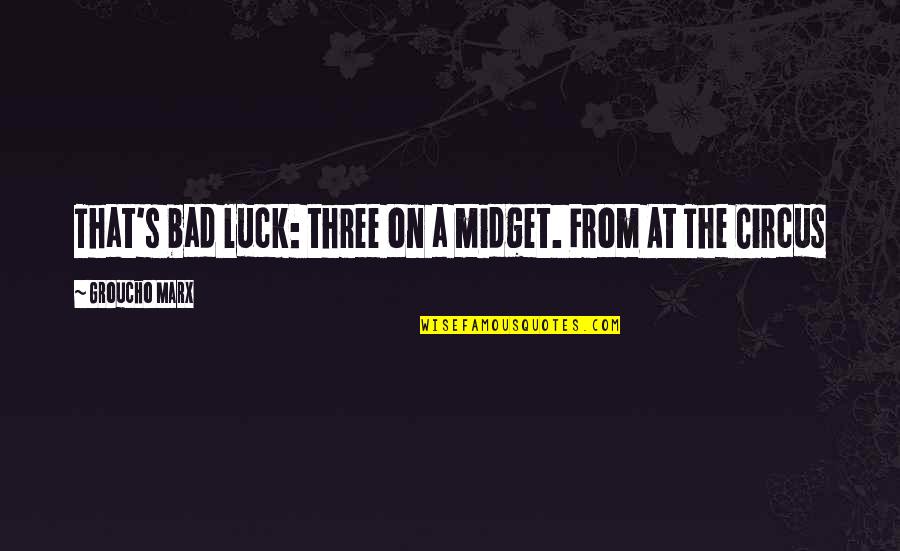 That's bad luck: three on a midget. From At The Circus —
Groucho Marx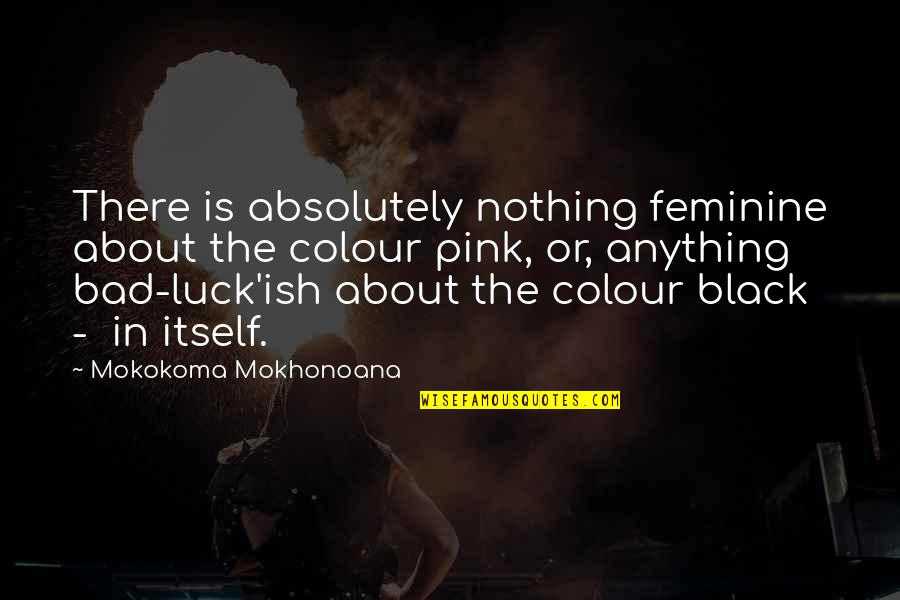 There is absolutely nothing feminine about the colour pink, or, anything bad-luck'ish about the colour black - in itself. —
Mokokoma Mokhonoana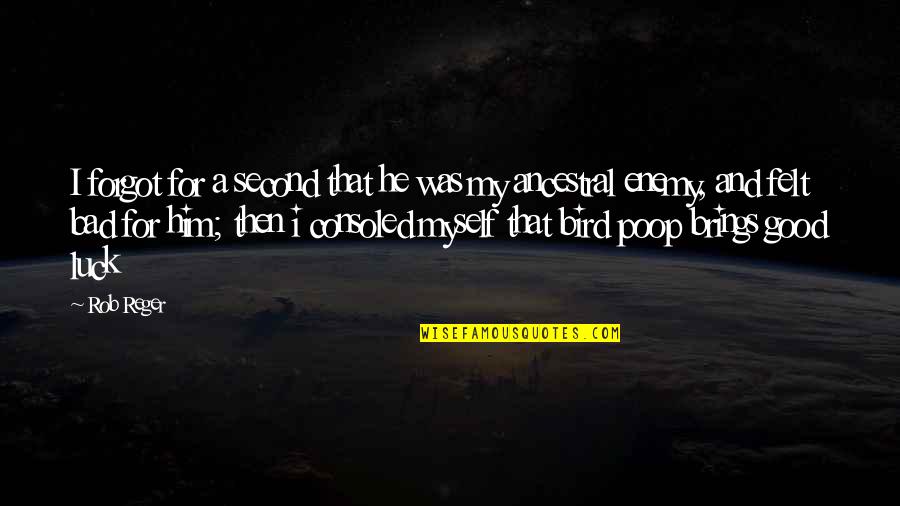 I forgot for a second that he was my ancestral enemy, and felt bad for him; then i consoled myself that bird poop brings good luck —
Rob Reger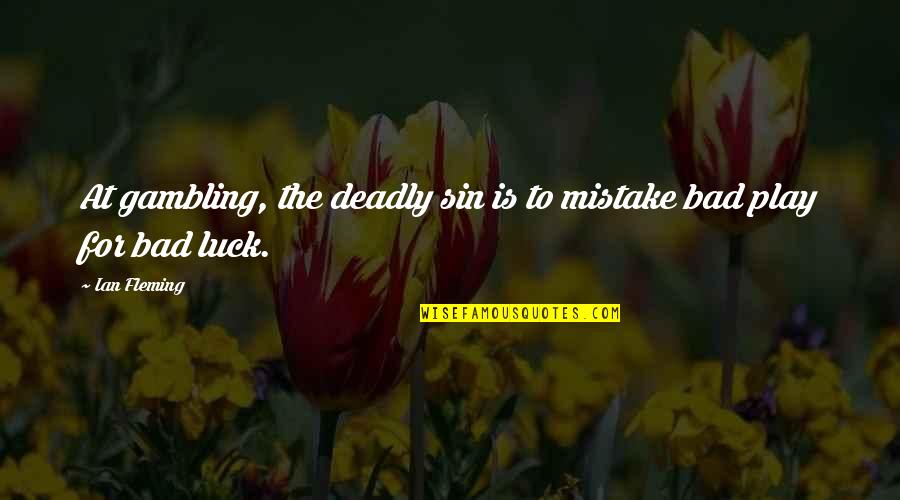 At gambling, the deadly sin is to mistake bad play for bad luck. —
Ian Fleming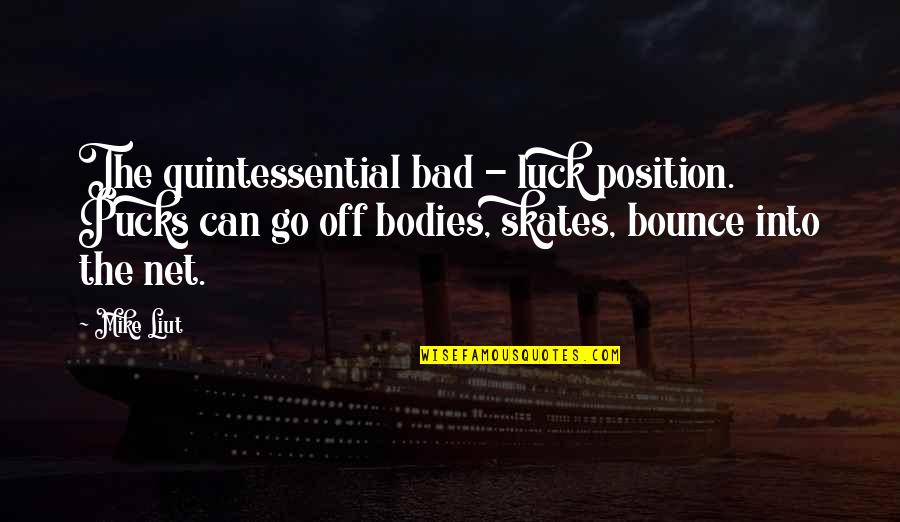 The quintessential bad - luck position. Pucks can go off bodies, skates, bounce into the net. —
Mike Liut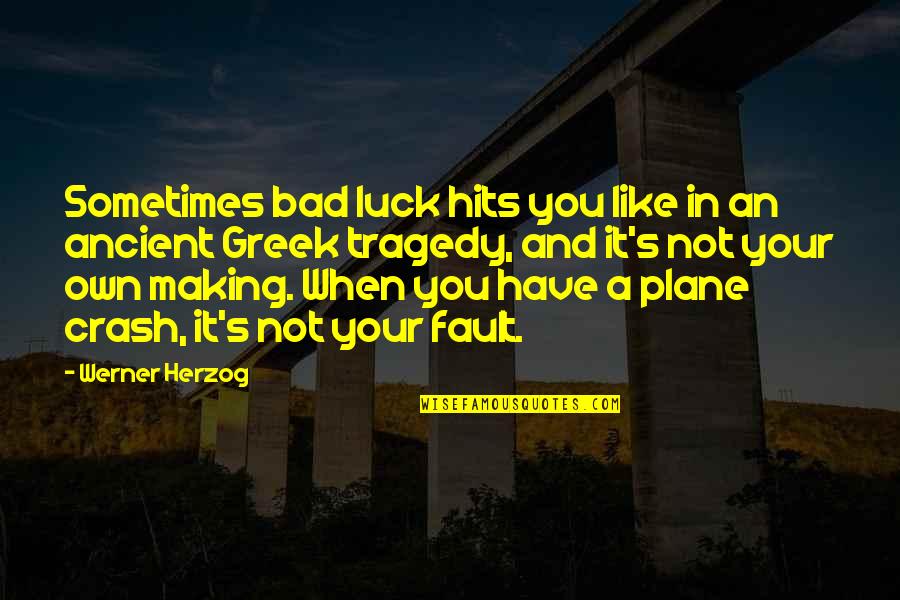 Sometimes bad luck hits you like in an ancient Greek tragedy, and it's not your own making. When you have a plane crash, it's not your fault. —
Werner Herzog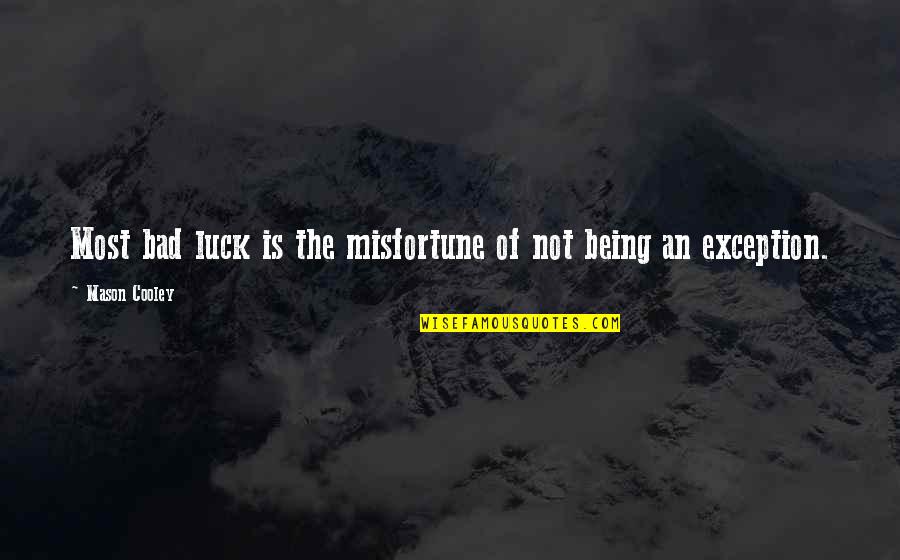 Most bad luck is the misfortune of not being an exception. —
Mason Cooley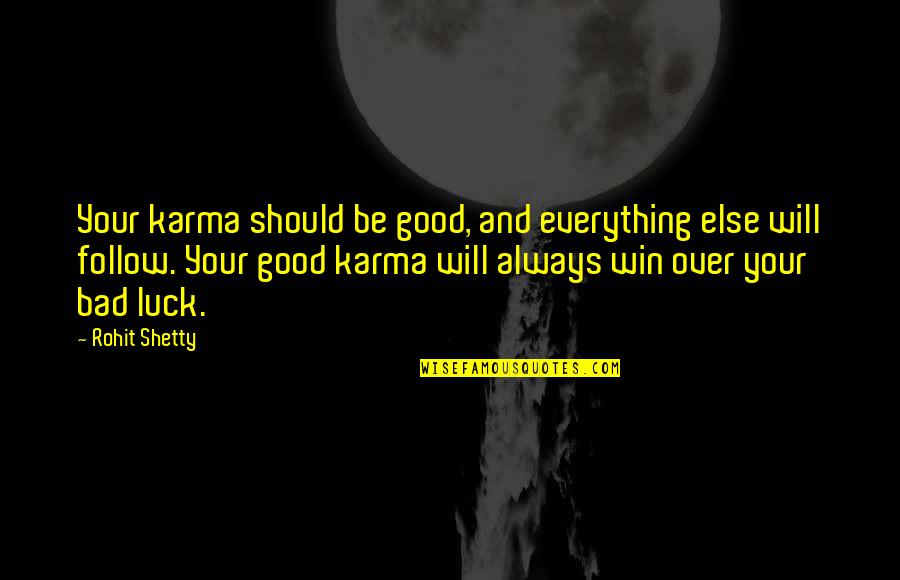 Your karma should be good, and everything else will follow. Your good karma will always win over your bad luck. —
Rohit Shetty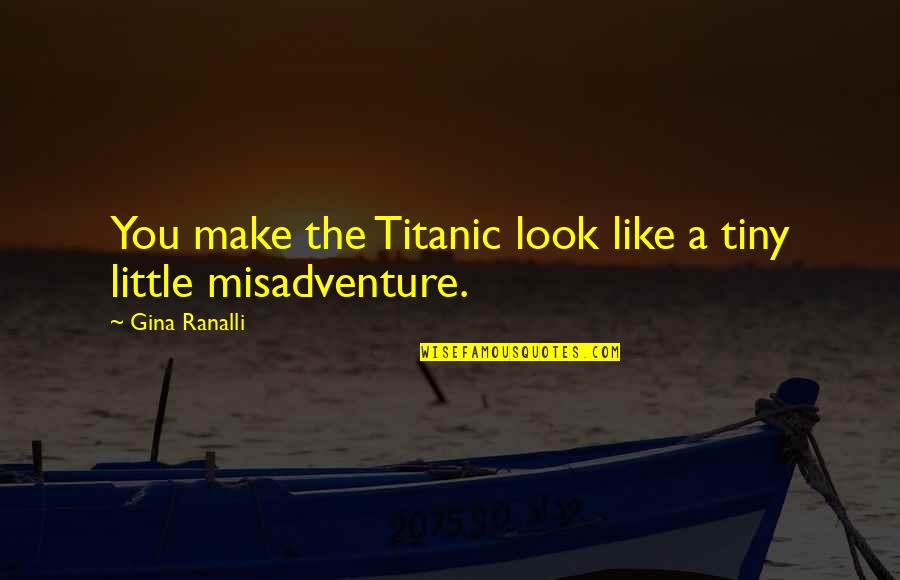 You make the Titanic look like a tiny little misadventure. —
Gina Ranalli