No Eye Contact Quotes
Collection of top 32 famous quotes about No Eye Contact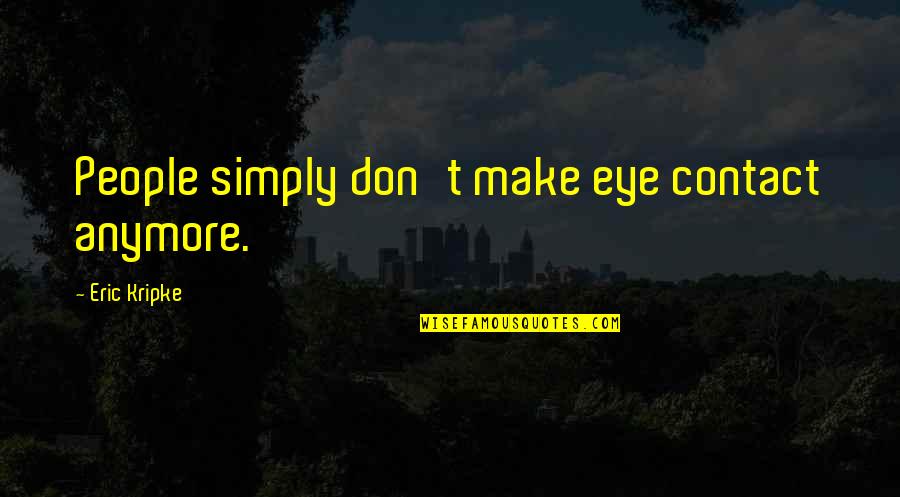 People simply don't make eye contact anymore.
—
Eric Kripke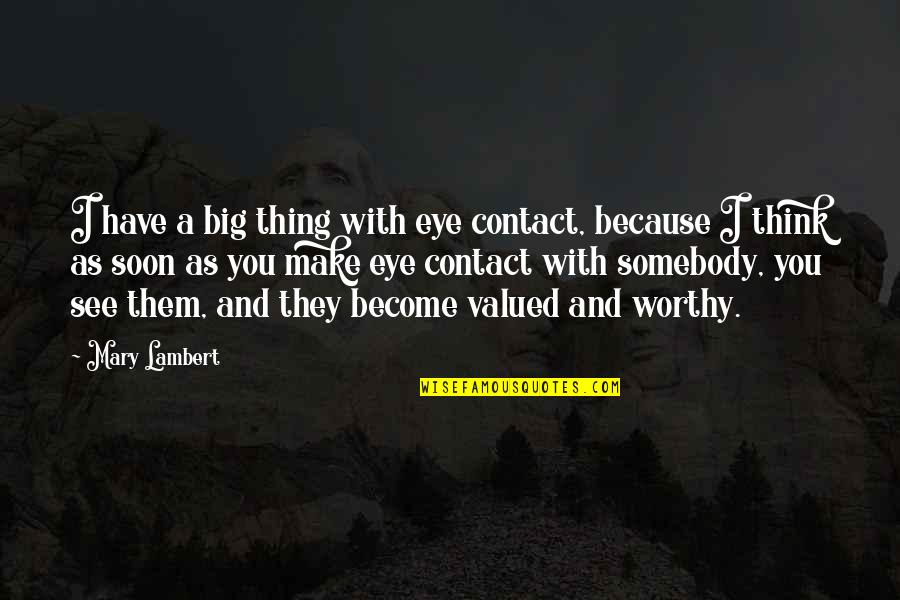 I have a big thing with eye contact, because I think as soon as you make eye contact with somebody, you see them, and they become valued and worthy.
—
Mary Lambert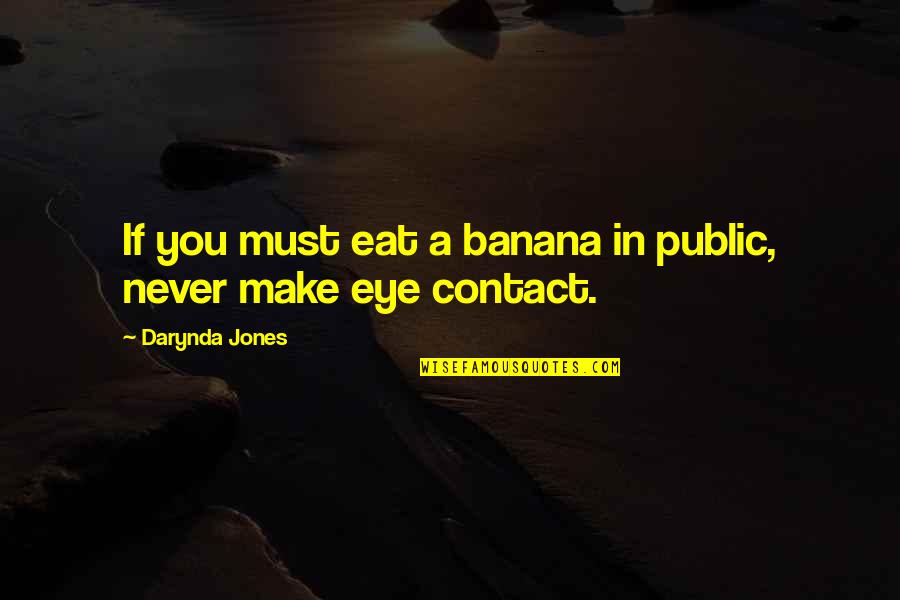 If you must eat a banana in public, never make eye contact.
—
Darynda Jones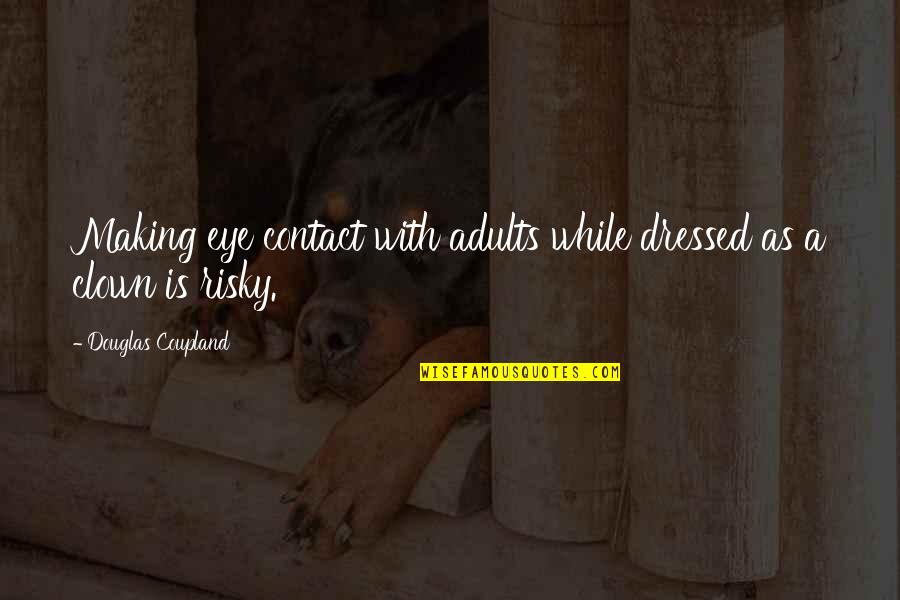 Making eye contact with adults while dressed as a clown is risky.
—
Douglas Coupland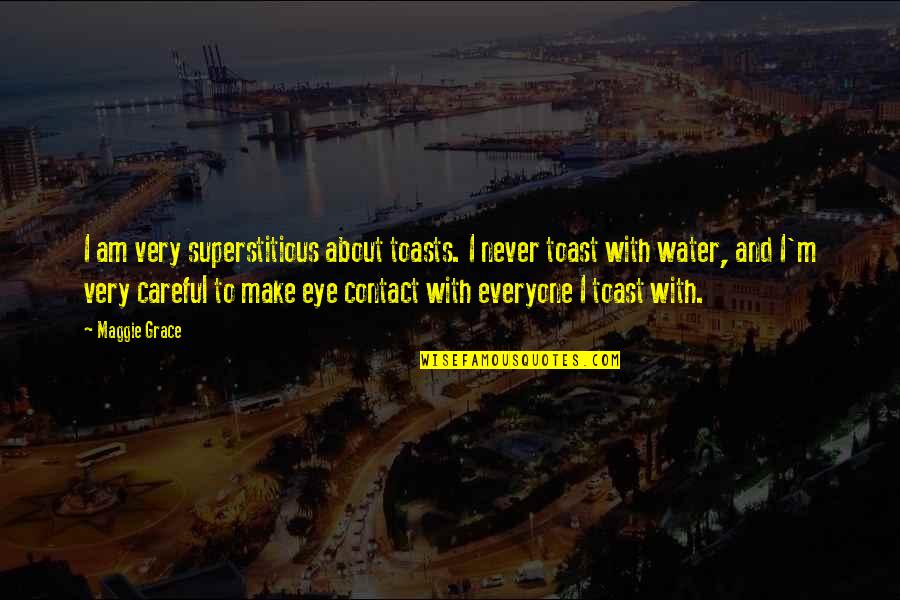 I am very superstitious about toasts. I never toast with water, and I'm very careful to make eye contact with everyone I toast with.
—
Maggie Grace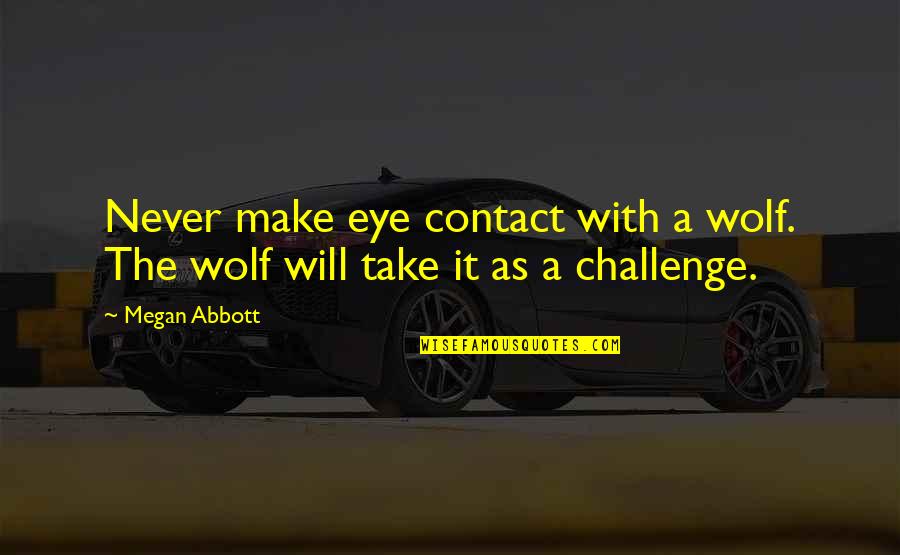 Never make eye contact with a wolf. The wolf will take it as a challenge.
—
Megan Abbott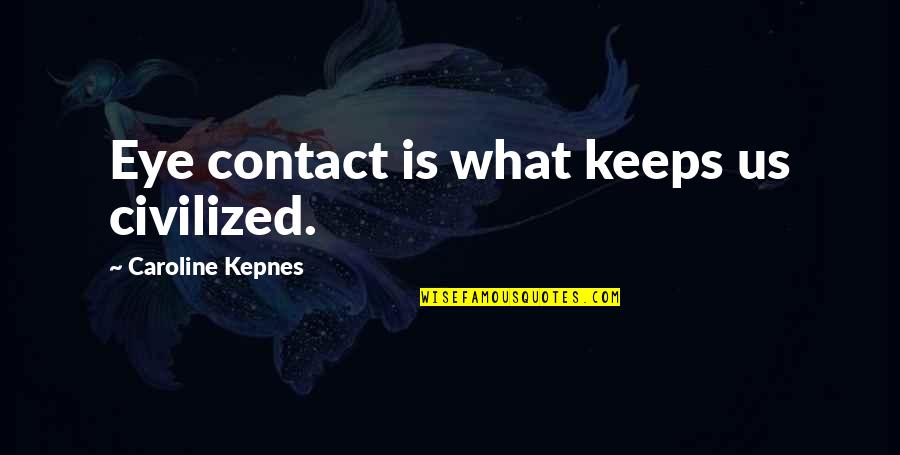 Eye contact is what keeps us civilized.
—
Caroline Kepnes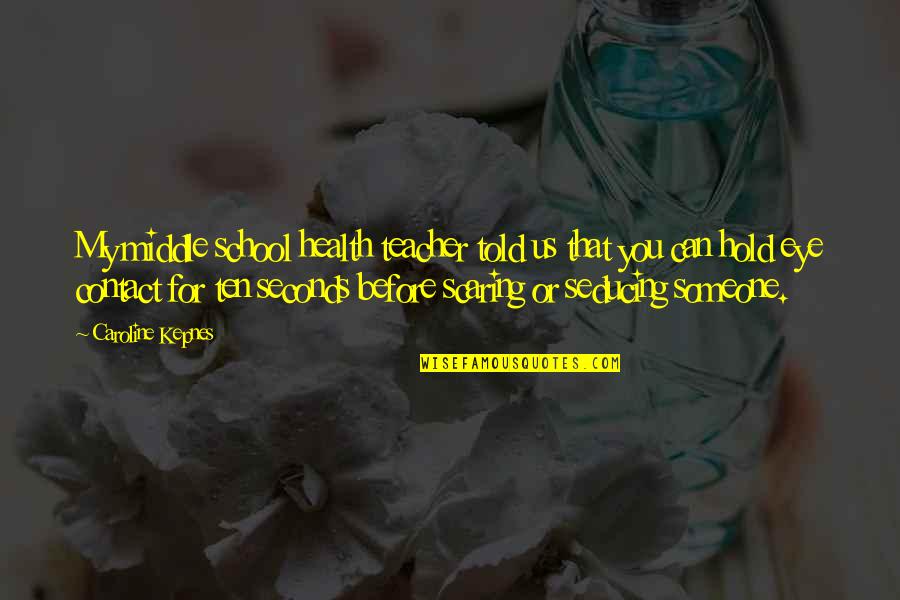 My middle school health teacher told us that you can hold eye contact for ten seconds before scaring or seducing someone.
—
Caroline Kepnes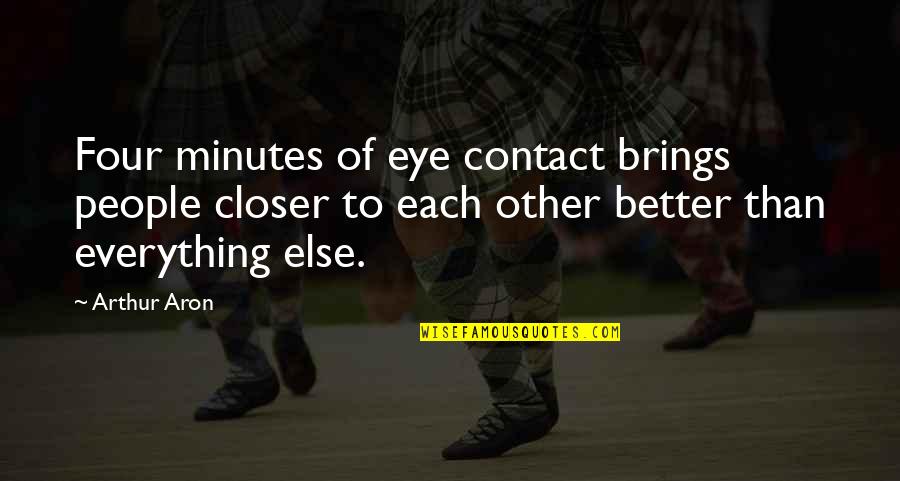 Four minutes of eye contact brings people closer to each other better than everything else. —
Arthur Aron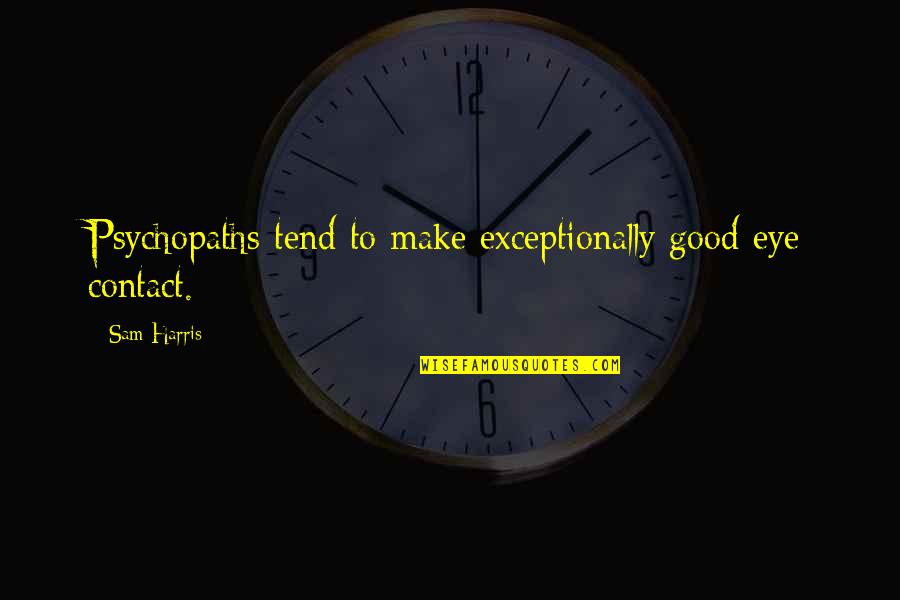 Psychopaths tend to make exceptionally good eye contact. —
Sam Harris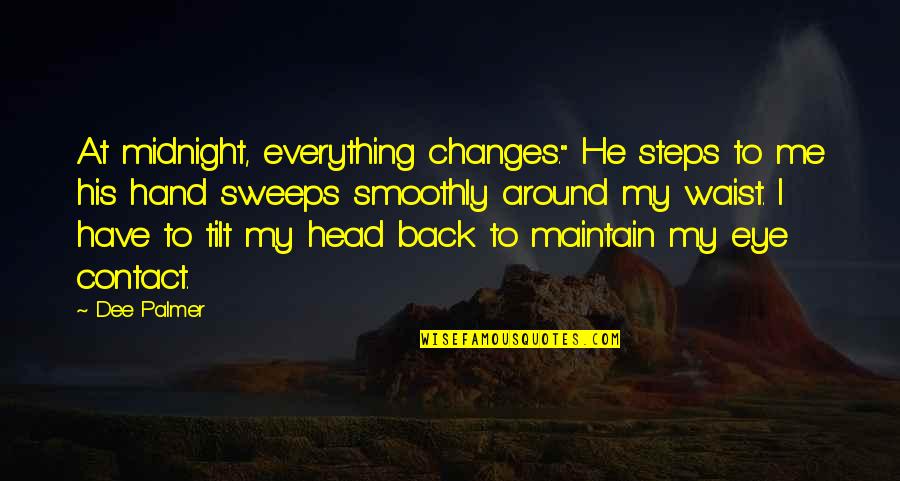 At midnight, everything changes." He steps to me his hand sweeps smoothly around my waist. I have to tilt my head back to maintain my eye contact. —
Dee Palmer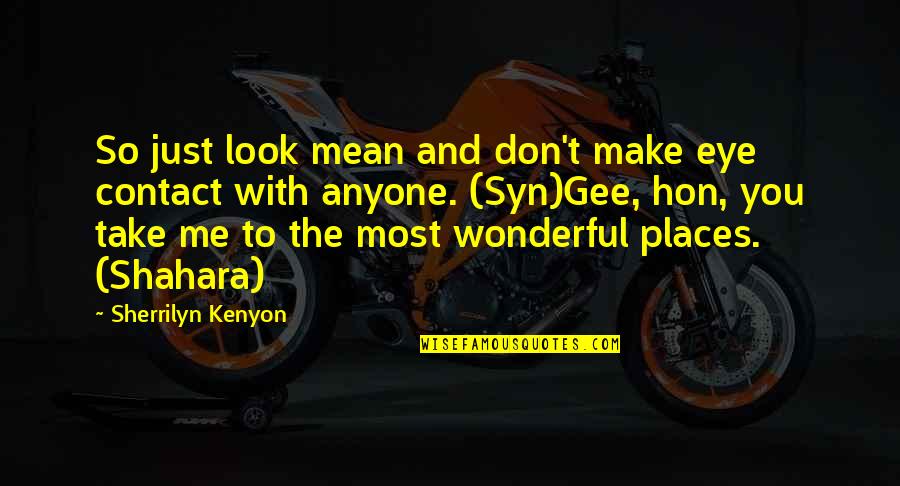 So just look mean and don't make eye contact with anyone. (Syn)
Gee, hon, you take me to the most wonderful places. (Shahara) —
Sherrilyn Kenyon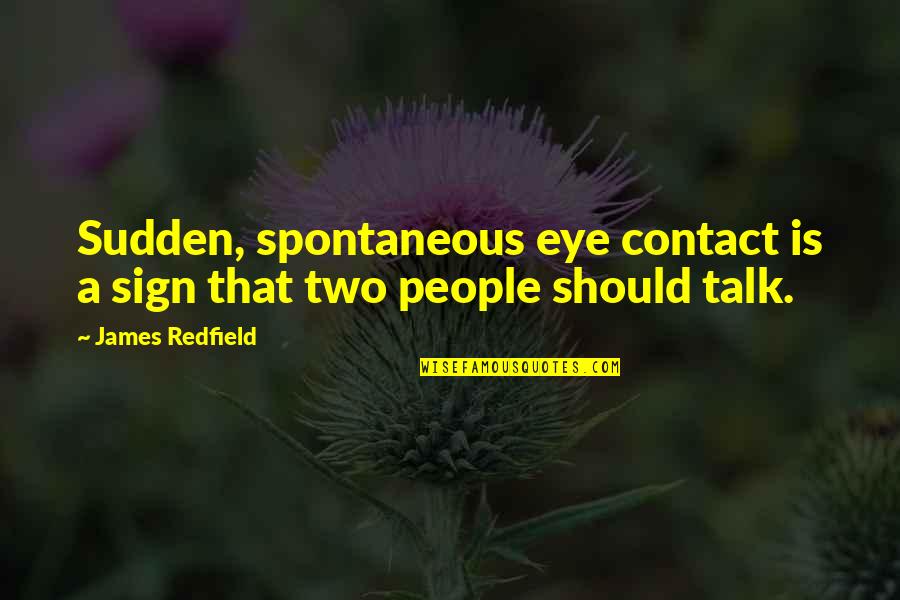 Sudden, spontaneous eye contact is a sign that two people should talk. —
James Redfield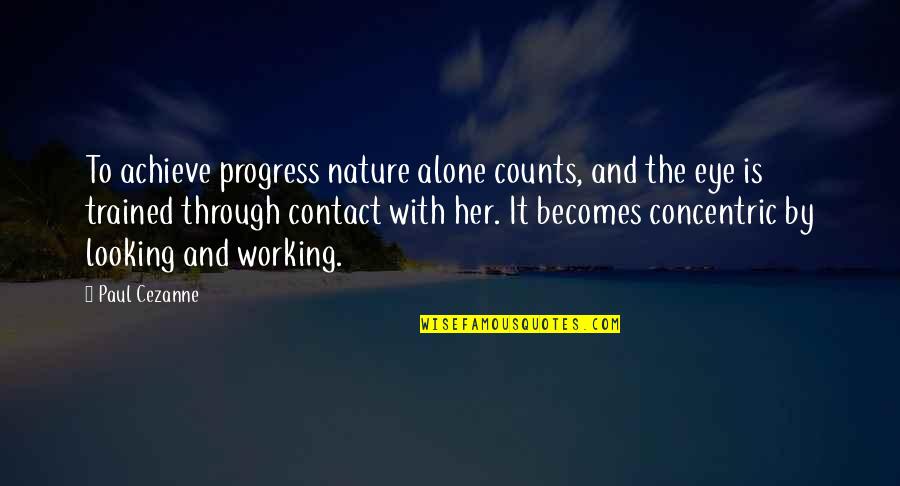 To achieve progress nature alone counts, and the eye is trained through contact with her. It becomes concentric by looking and working. —
Paul Cezanne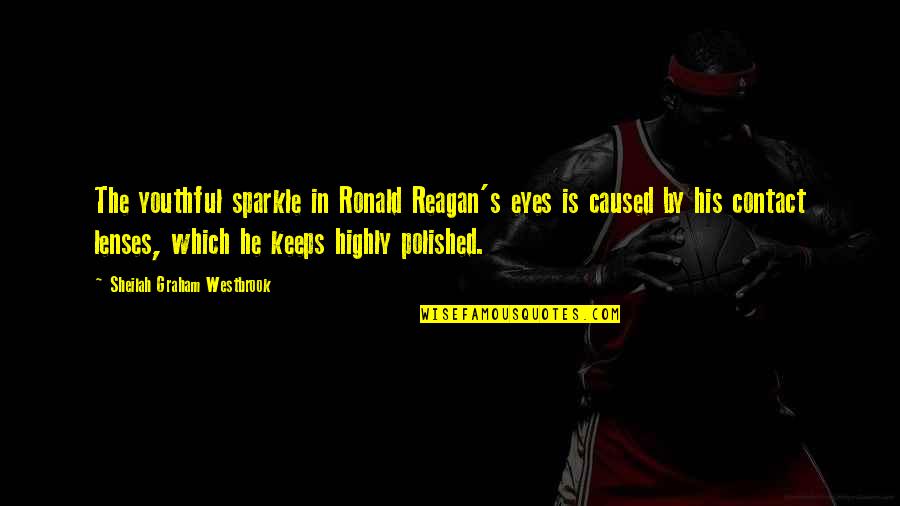 The youthful sparkle in Ronald Reagan's eyes is caused by his contact lenses, which he keeps highly polished. —
Sheilah Graham Westbrook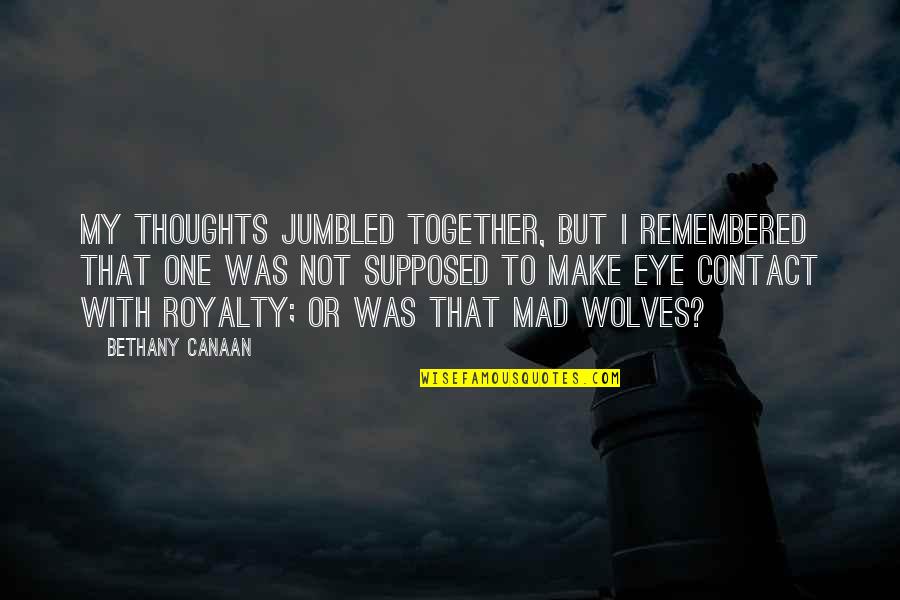 My thoughts jumbled together, but I remembered that one was not supposed to make eye contact with royalty; or was that mad wolves? —
Bethany Canaan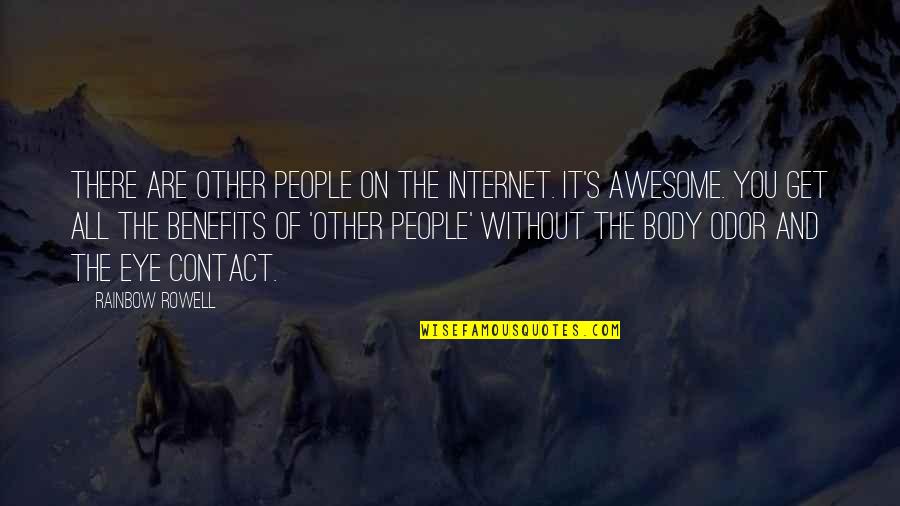 There are other people on the Internet. It's awesome. You get all the benefits of 'other people' without the body odor and the eye contact. —
Rainbow Rowell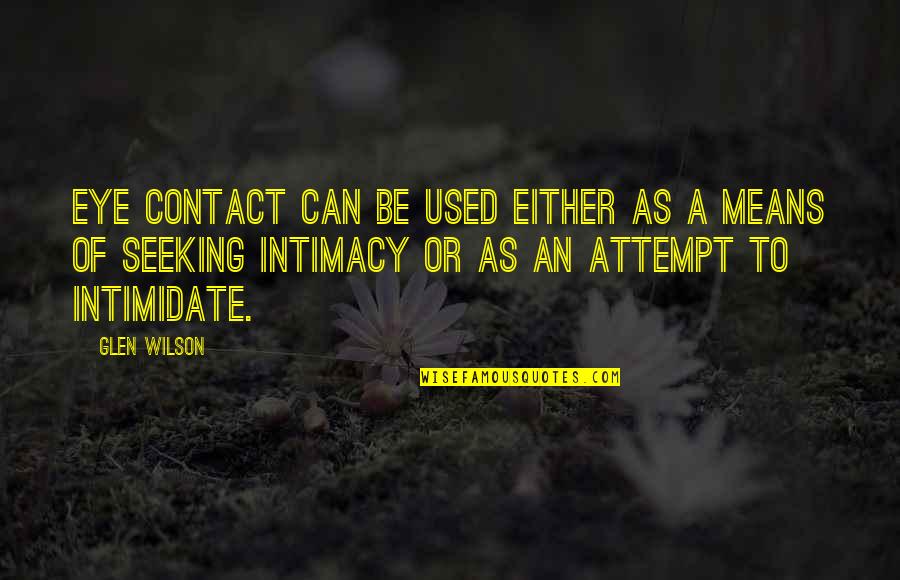 Eye contact can be used either as a means of seeking intimacy or as an attempt to intimidate. —
Glen Wilson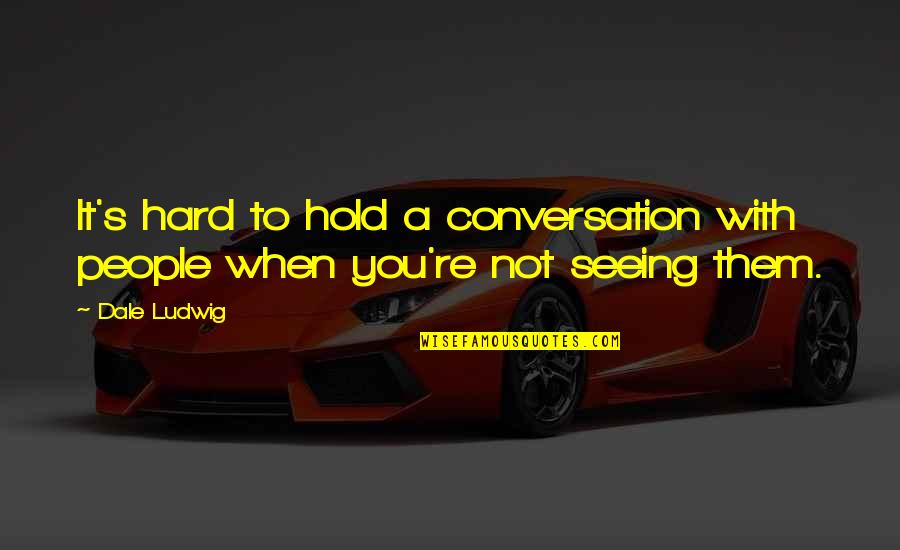 It's hard to hold a conversation with people when you're not seeing them. —
Dale Ludwig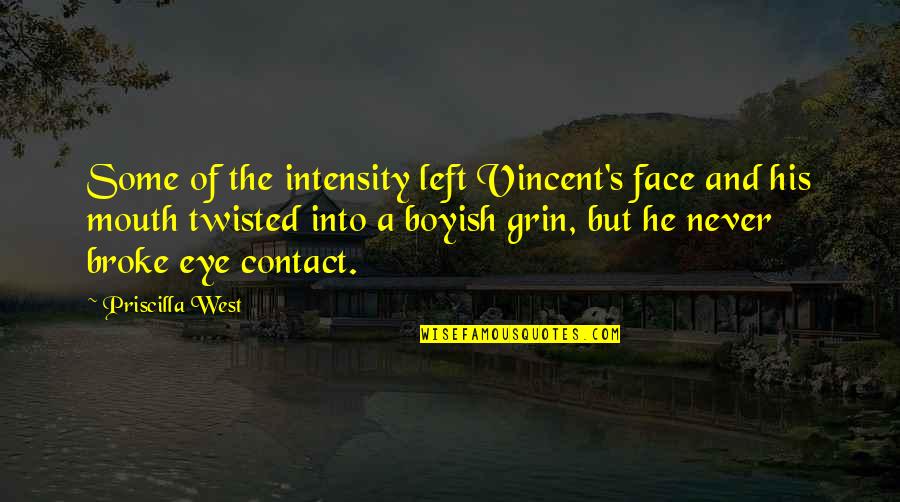 Some of the intensity left Vincent's face and his mouth twisted into a boyish grin, but he never broke eye contact. —
Priscilla West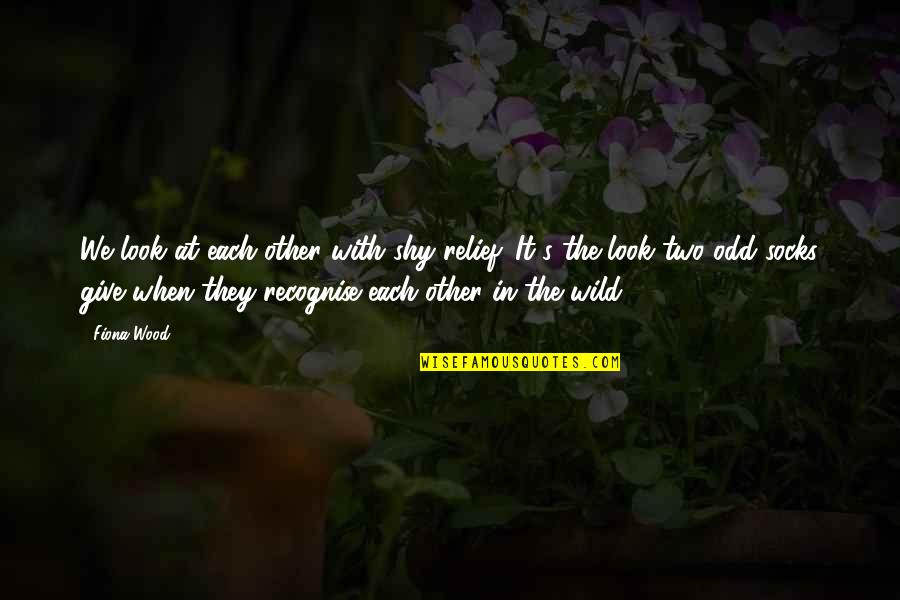 We look at each other with shy relief. It's the look two odd socks give when they recognise each other in the wild. —
Fiona Wood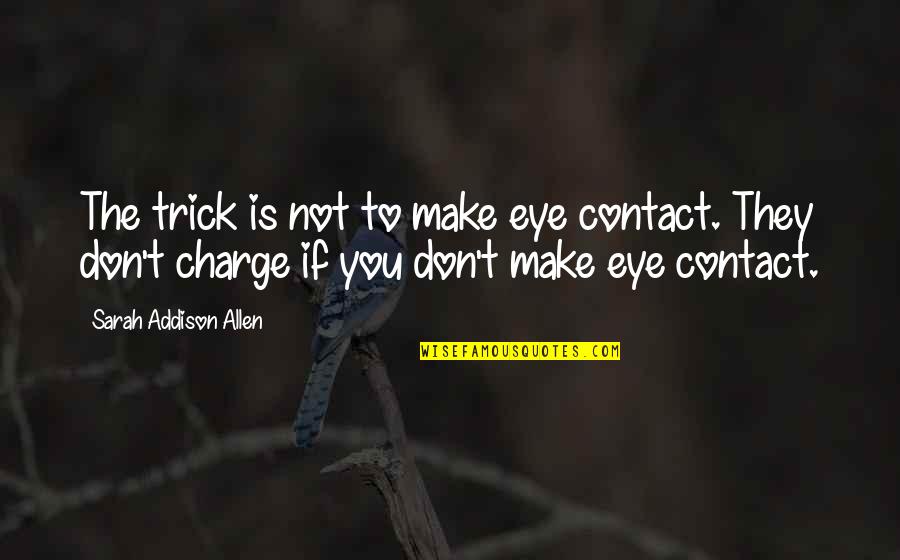 The trick is not to make eye contact. They don't charge if you don't make eye contact. —
Sarah Addison Allen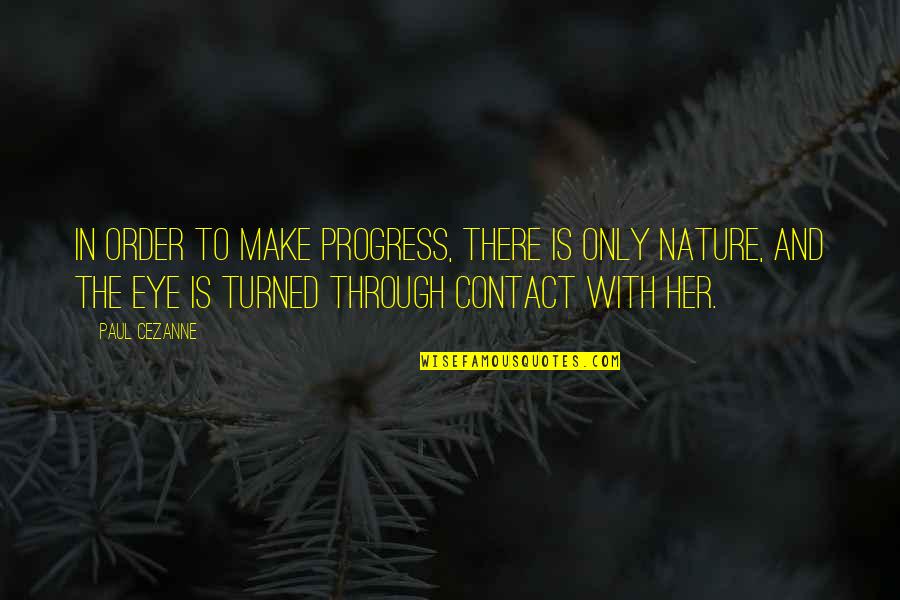 In order to make progress, there is only nature, and the eye is turned through contact with her. —
Paul Cezanne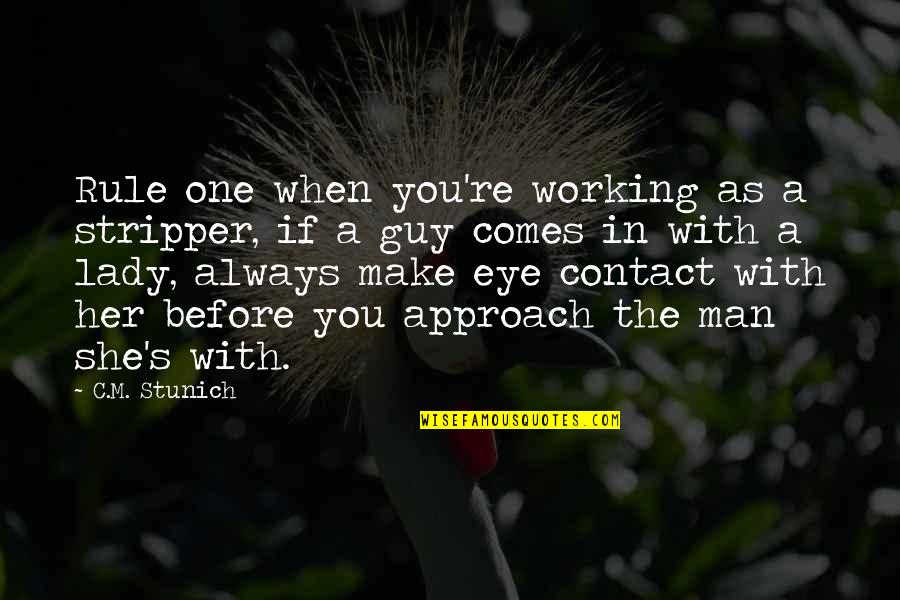 Rule one when you're working as a stripper, if a guy comes in with a lady, always make eye contact with her before you approach the man she's with. —
C.M. Stunich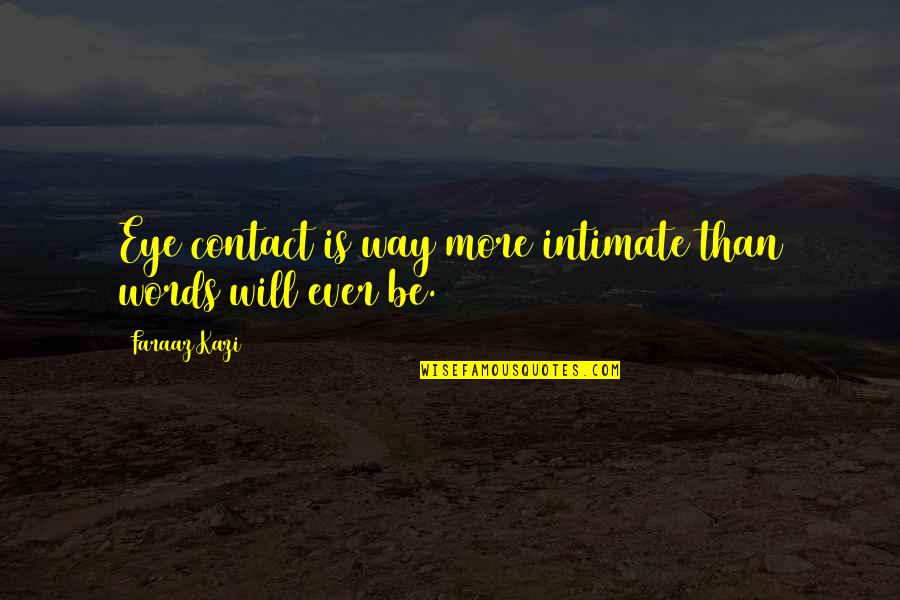 Eye contact is way more intimate than words will ever be. —
Faraaz Kazi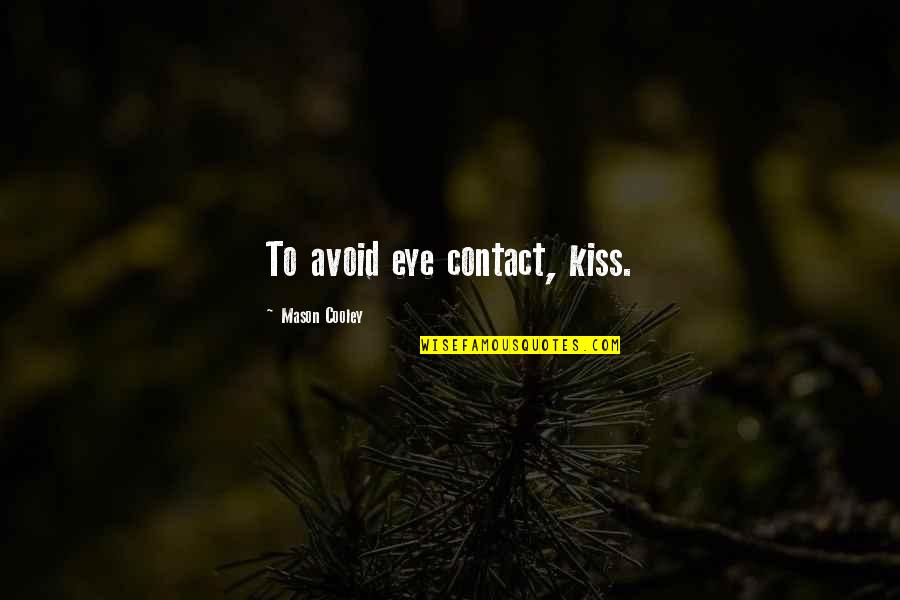 To avoid eye contact, kiss. —
Mason Cooley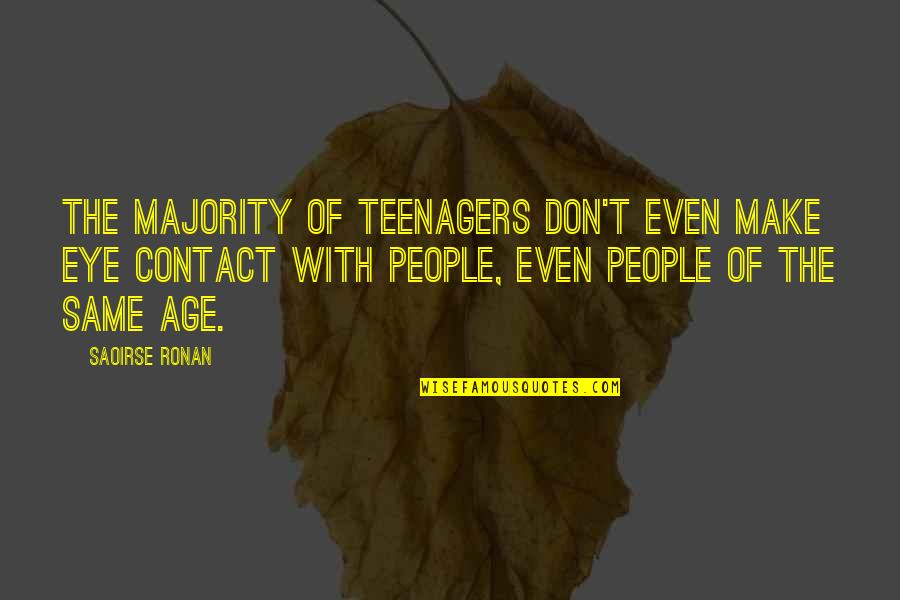 The majority of teenagers don't even make eye contact with people, even people of the same age. —
Saoirse Ronan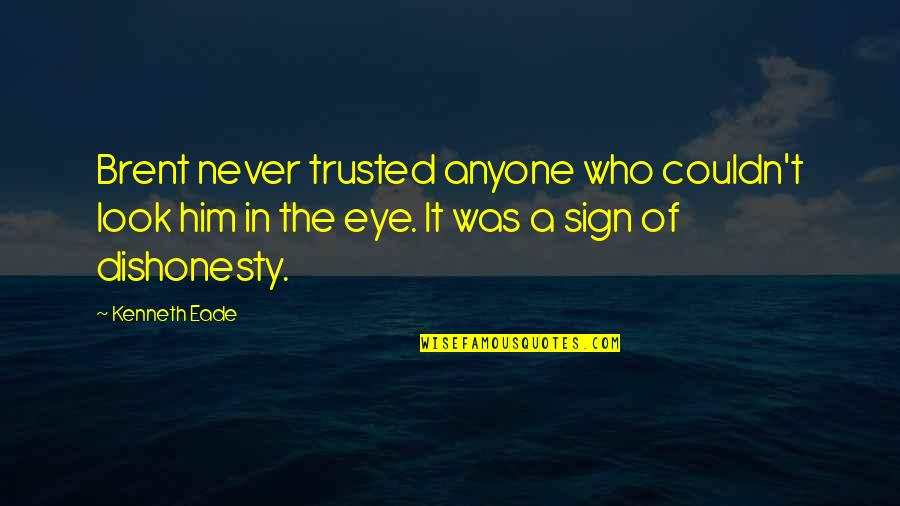 Brent never trusted anyone who couldn't look him in the eye. It was a sign of dishonesty. —
Kenneth Eade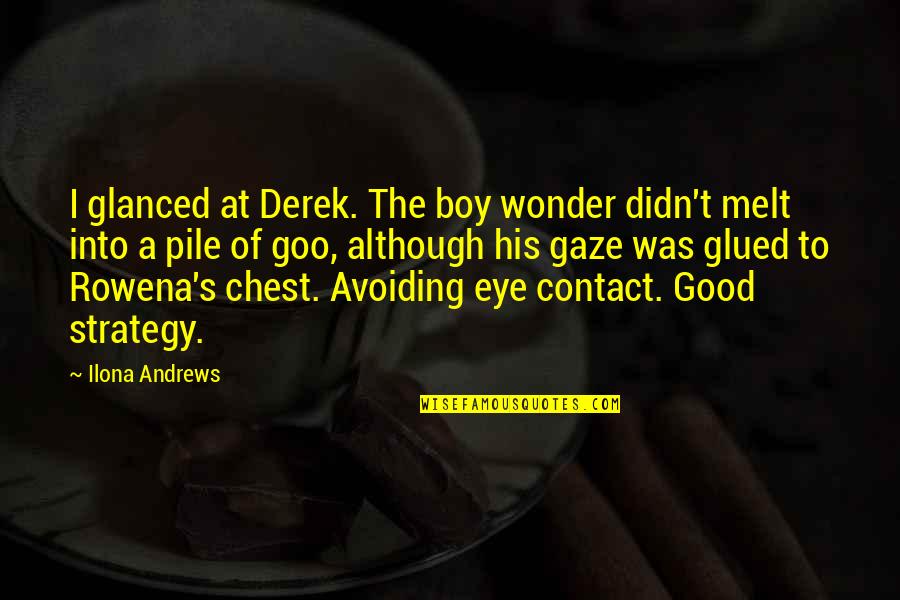 I glanced at Derek. The boy wonder didn't melt into a pile of goo, although his gaze was glued to Rowena's chest. Avoiding eye contact. Good strategy. —
Ilona Andrews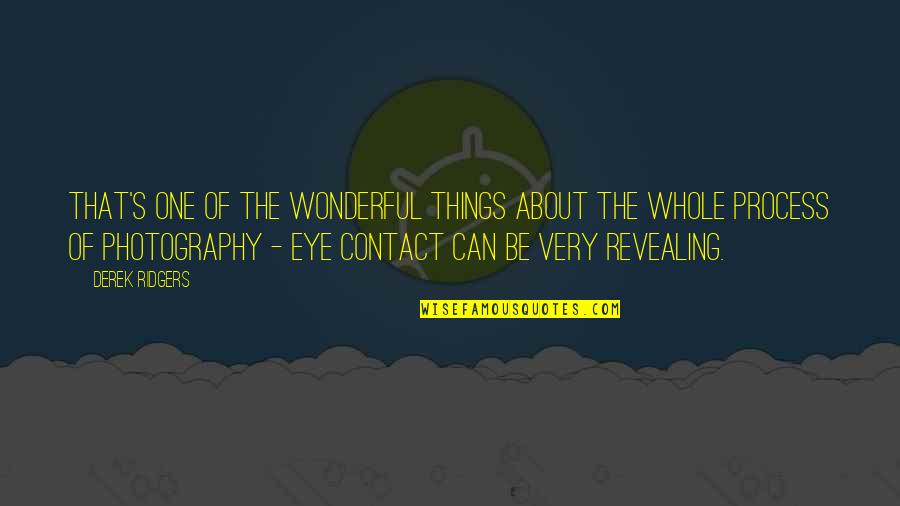 That's one of the wonderful things about the whole process of photography - eye contact can be very revealing. —
Derek Ridgers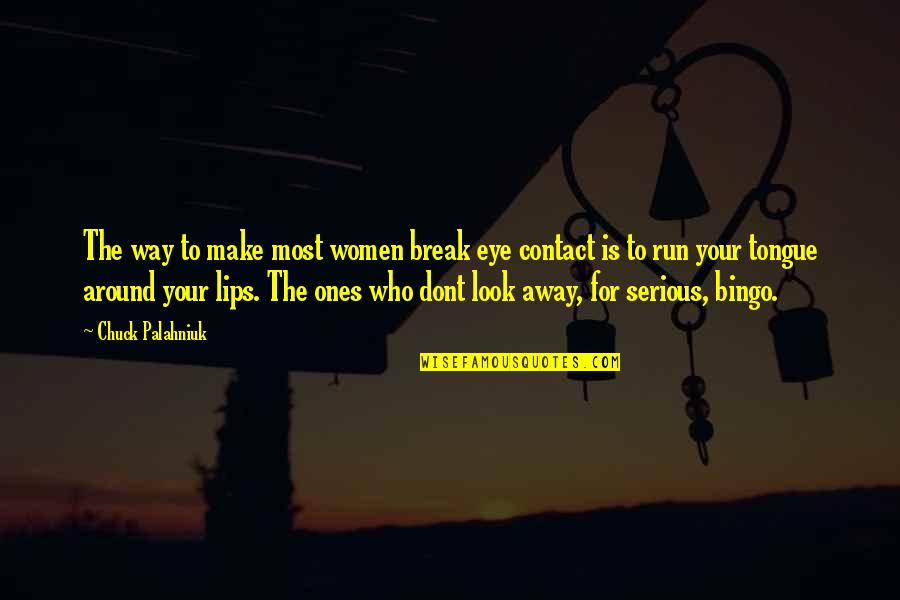 The way to make most women break eye contact is to run your tongue around your lips. The ones who dont look away, for serious, bingo. —
Chuck Palahniuk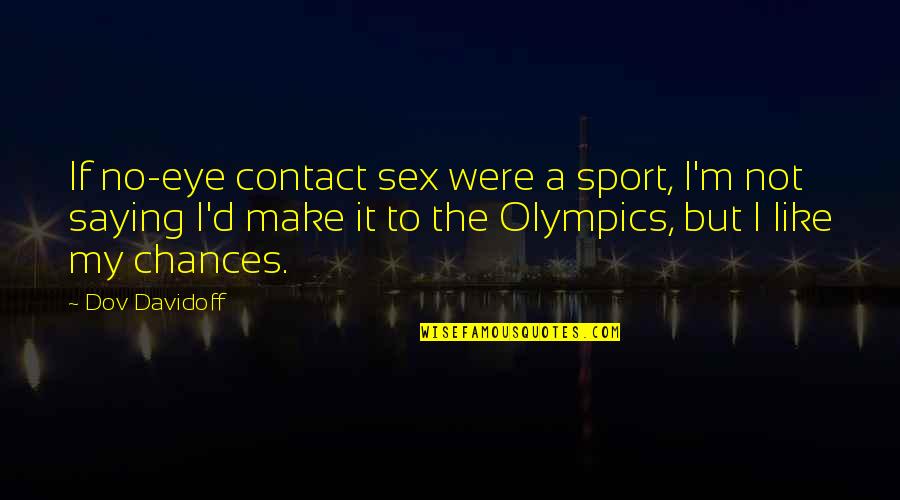 If no-eye contact sex were a sport, I'm not saying I'd make it to the Olympics, but I like my chances. —
Dov Davidoff