Best Jane Lynch Quotes
Collection of top 30 famous quotes about Best Jane Lynch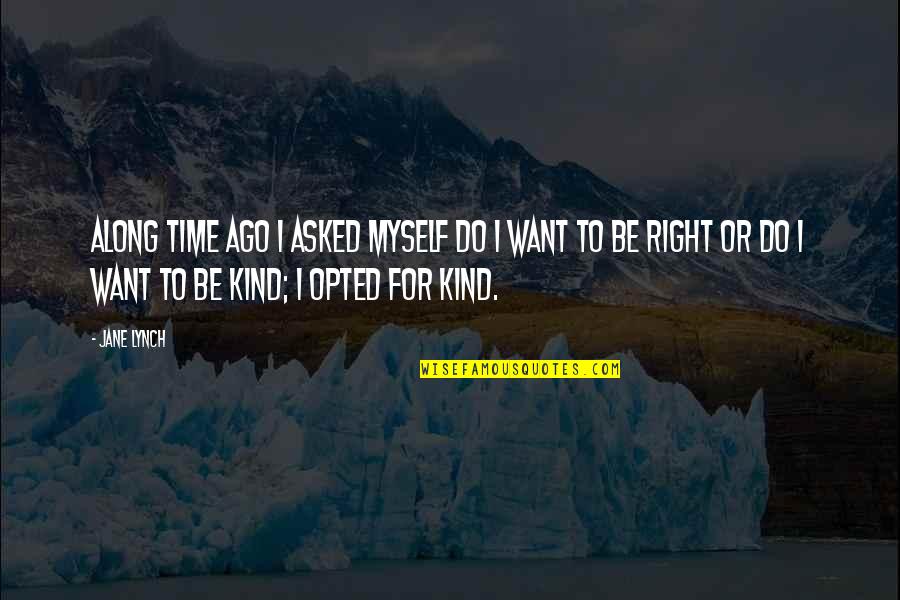 Along time ago I asked myself do I want to be right or do I want to be kind; I opted for kind.
—
Jane Lynch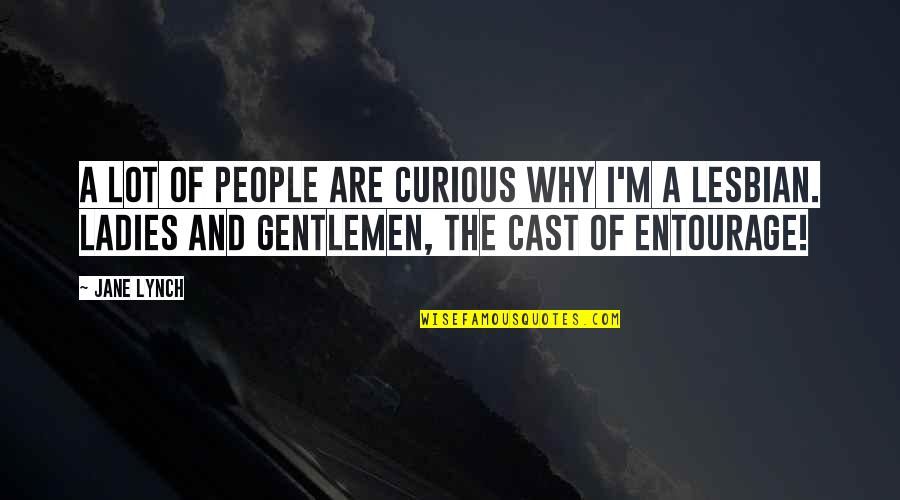 A lot of people are curious why I'm a lesbian. Ladies and gentlemen, the cast of Entourage!
—
Jane Lynch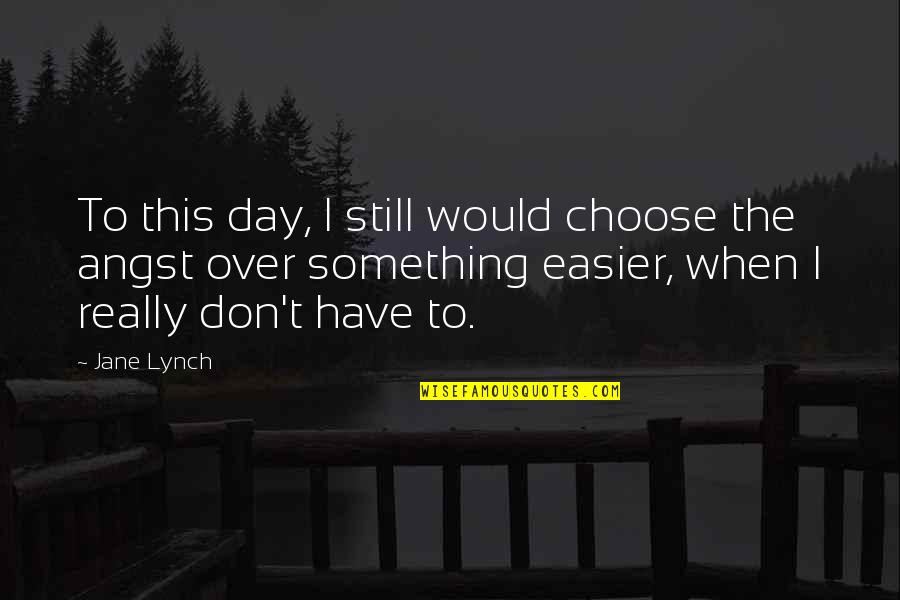 To this day, I still would choose the angst over something easier, when I really don't have to.
—
Jane Lynch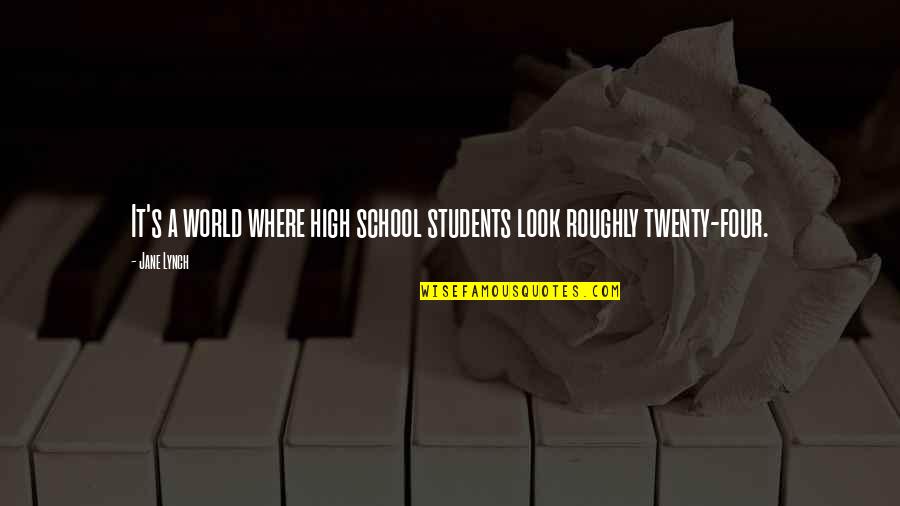 It's a world where high school students look roughly twenty-four.
—
Jane Lynch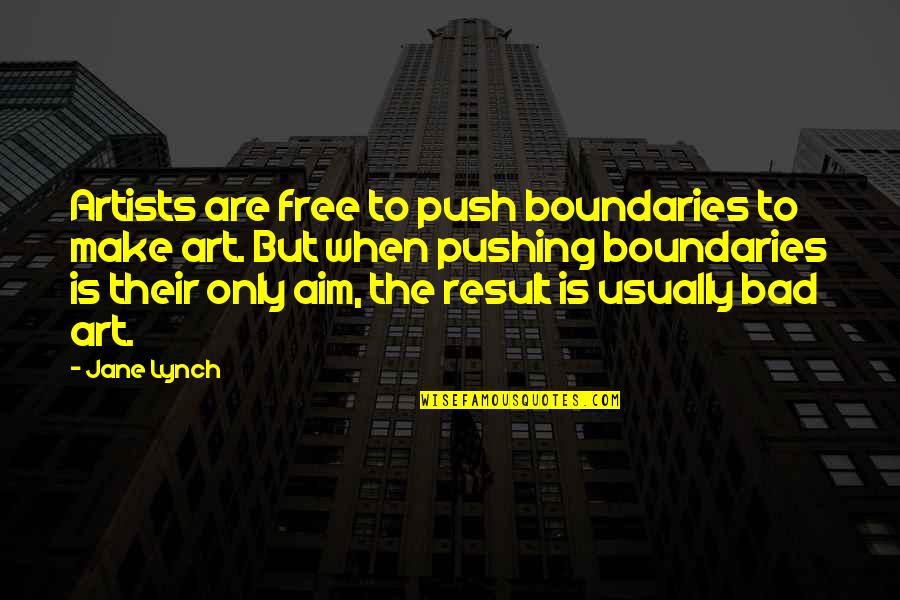 Artists are free to push boundaries to make art. But when pushing boundaries is their only aim, the result is usually bad art.
—
Jane Lynch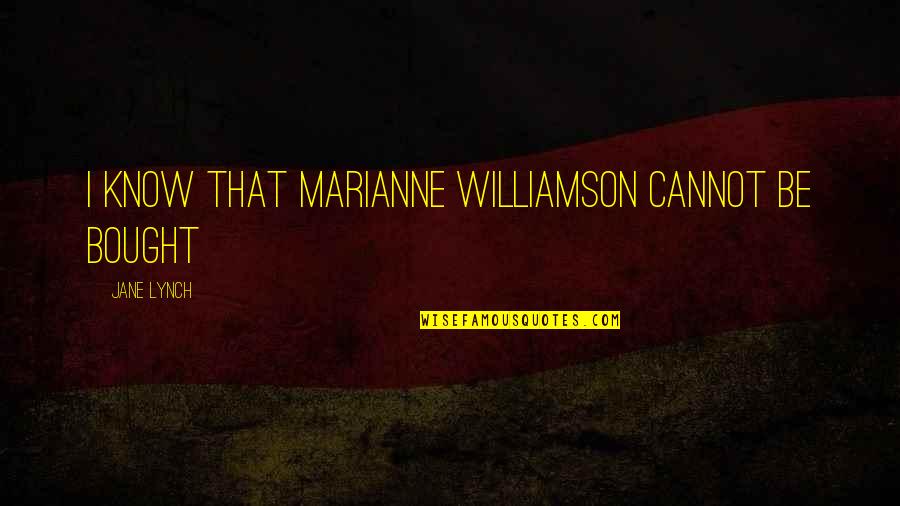 I know that Marianne Williamson cannot be bought
—
Jane Lynch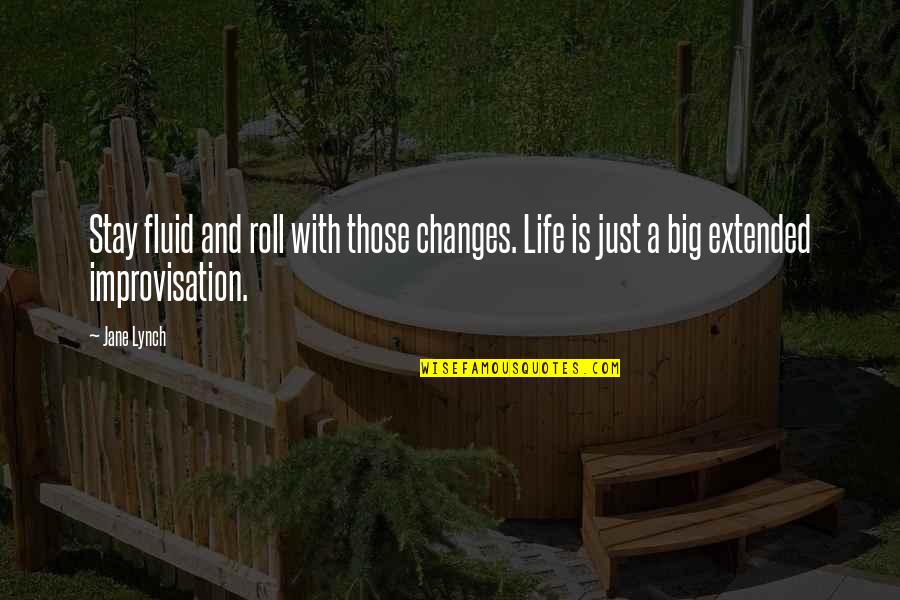 Stay fluid and roll with those changes. Life is just a big extended improvisation.
—
Jane Lynch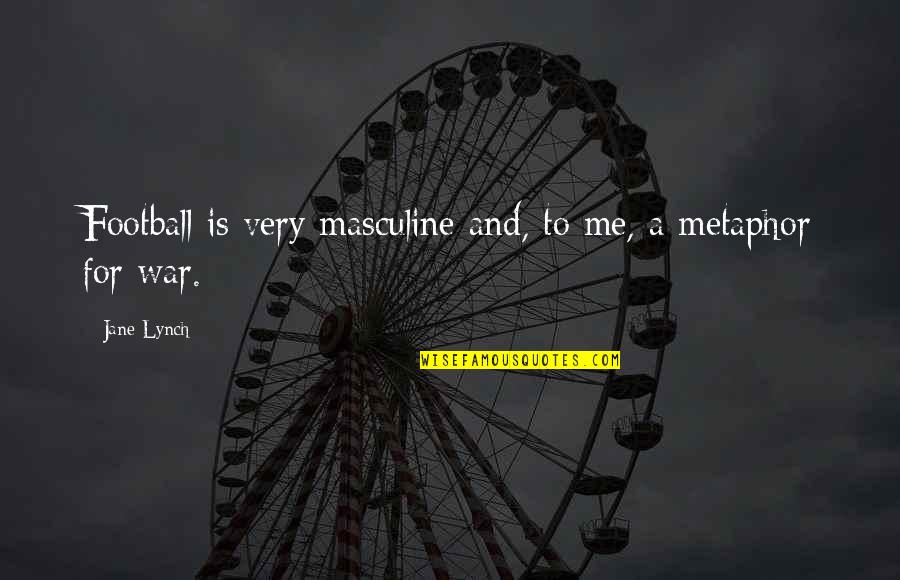 Football is very masculine and, to me, a metaphor for war.
—
Jane Lynch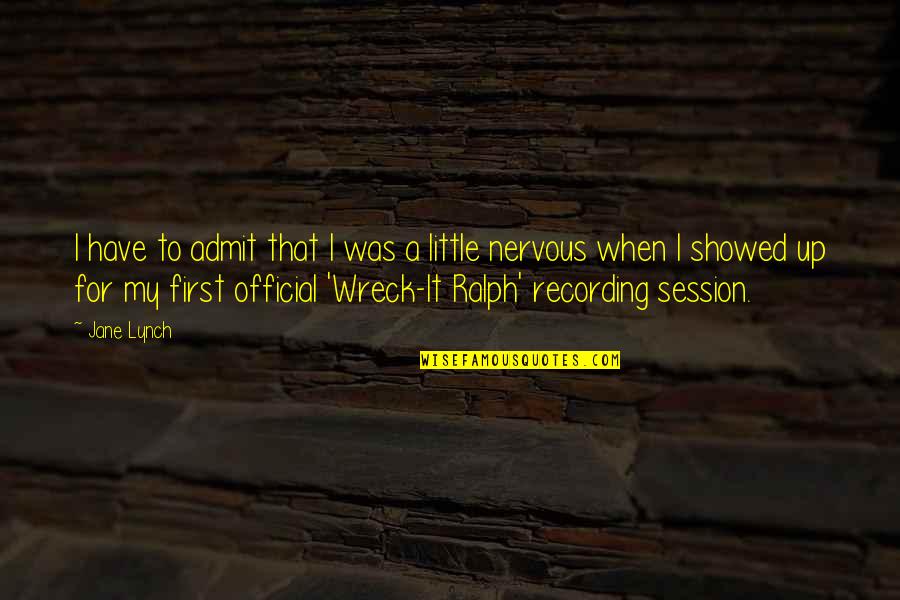 I have to admit that I was a little nervous when I showed up for my first official 'Wreck-It Ralph' recording session.
—
Jane Lynch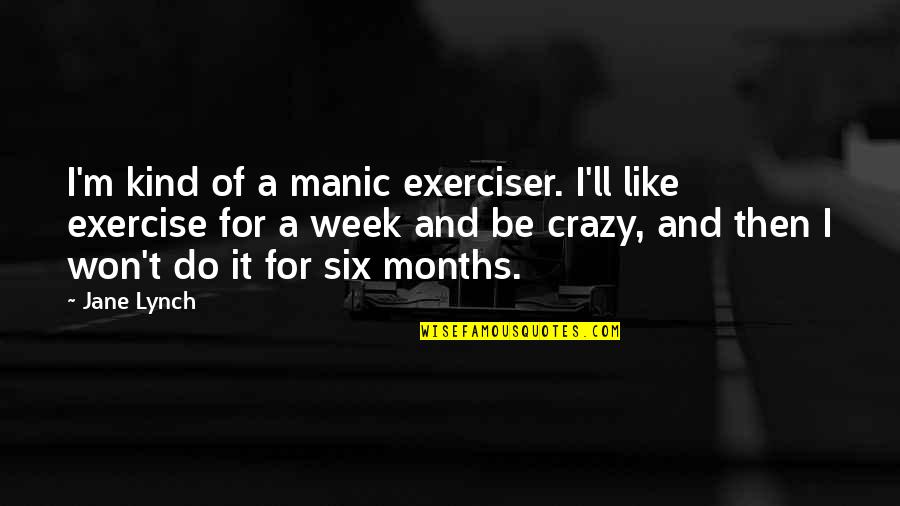 I'm kind of a manic exerciser. I'll like exercise for a week and be crazy, and then I won't do it for six months.
—
Jane Lynch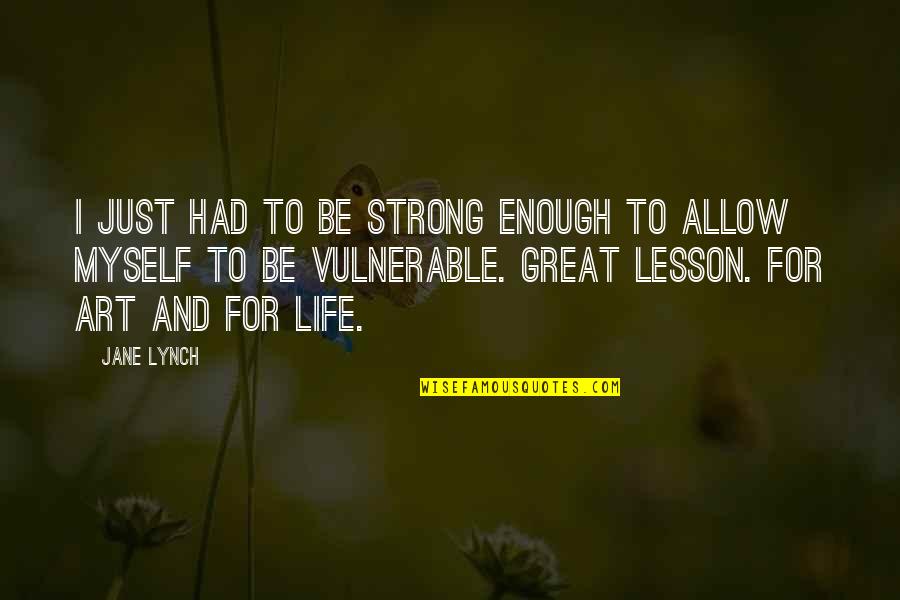 I just had to be strong enough to allow myself to be vulnerable. Great Lesson. For art and for life.
—
Jane Lynch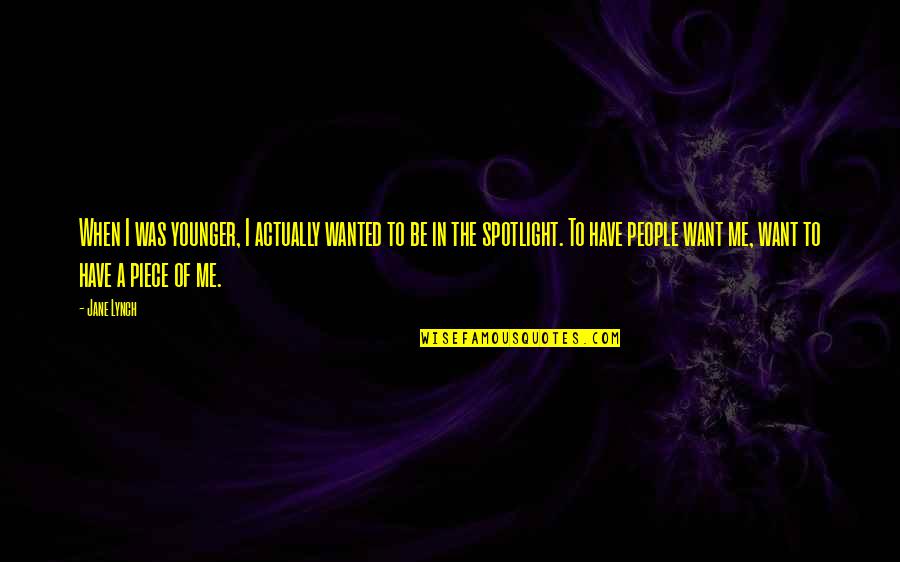 When I was younger, I actually wanted to be in the spotlight. To have people want me, want to have a piece of me. —
Jane Lynch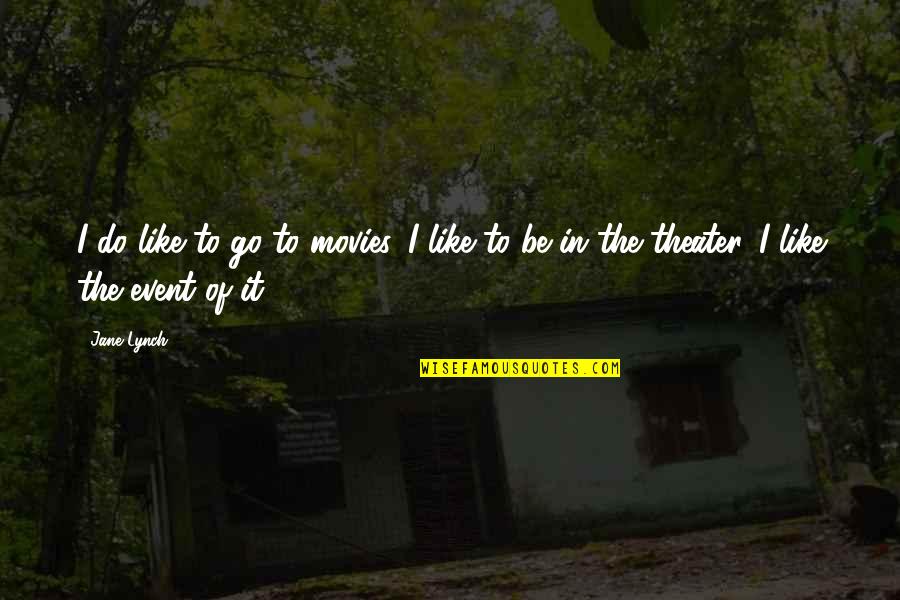 I do like to go to movies. I like to be in the theater. I like the event of it. —
Jane Lynch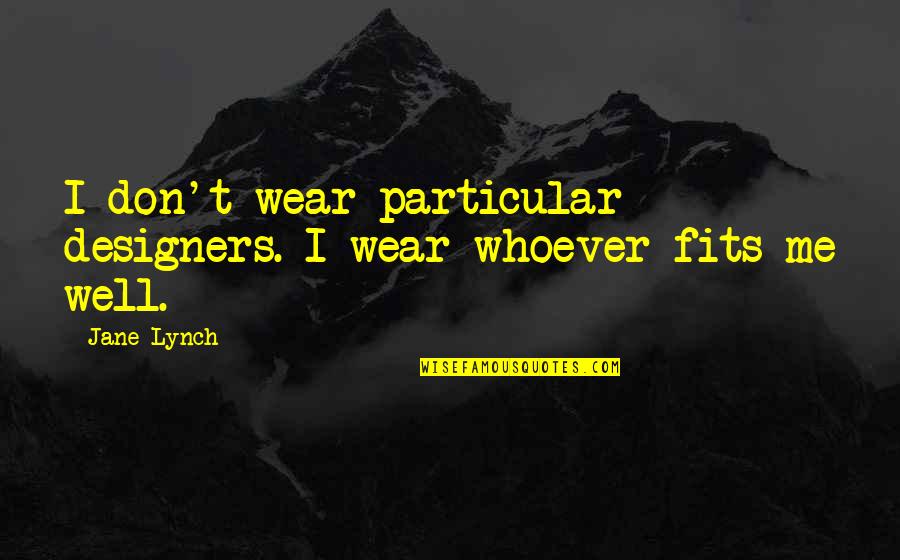 I don't wear particular designers. I wear whoever fits me well. —
Jane Lynch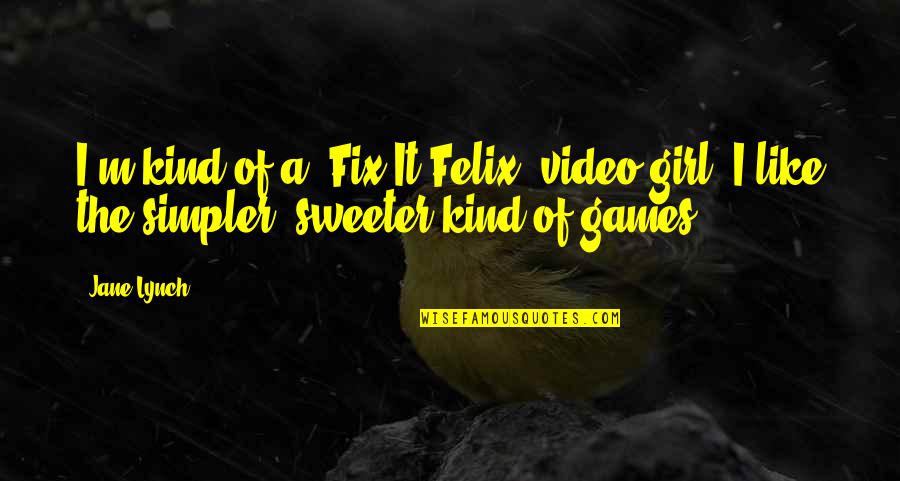 I'm kind of a 'Fix-It Felix' video girl. I like the simpler, sweeter kind of games. —
Jane Lynch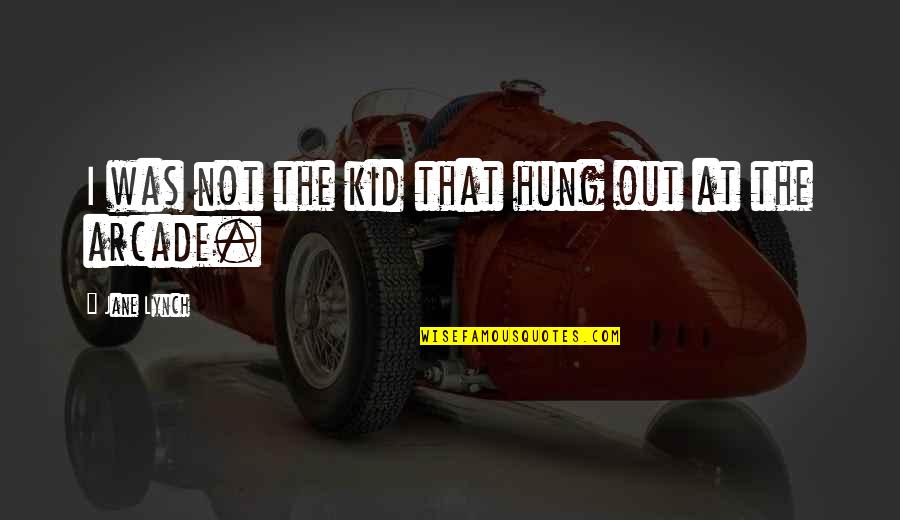 I was not the kid that hung out at the arcade. —
Jane Lynch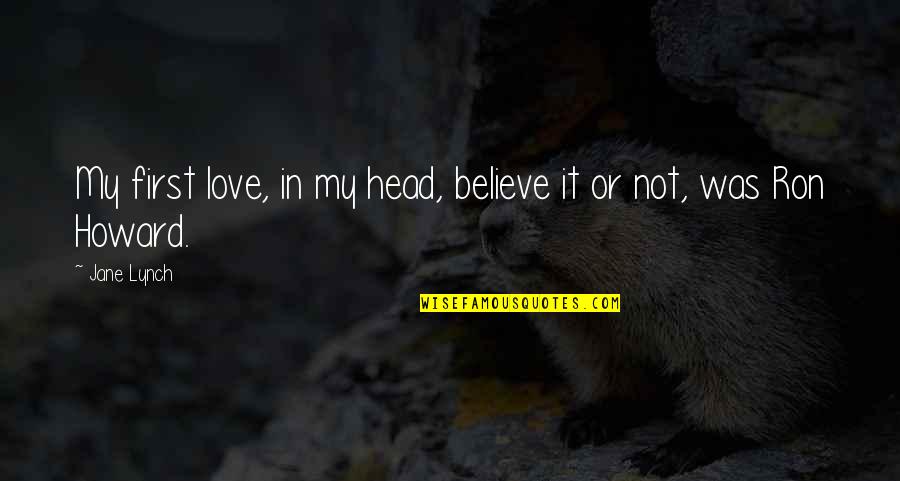 My first love, in my head, believe it or not, was Ron Howard. —
Jane Lynch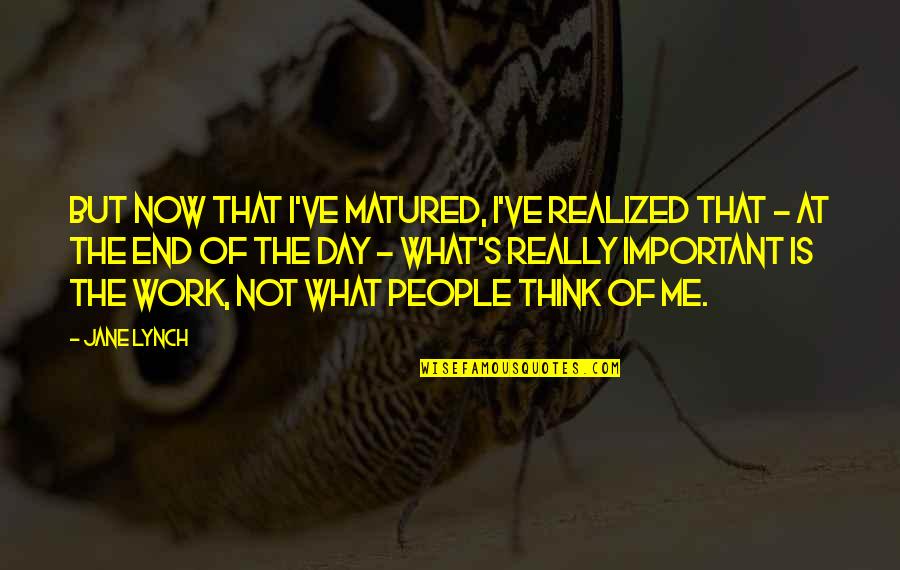 But now that I've matured, I've realized that - at the end of the day - what's really important is the work, not what people think of me. —
Jane Lynch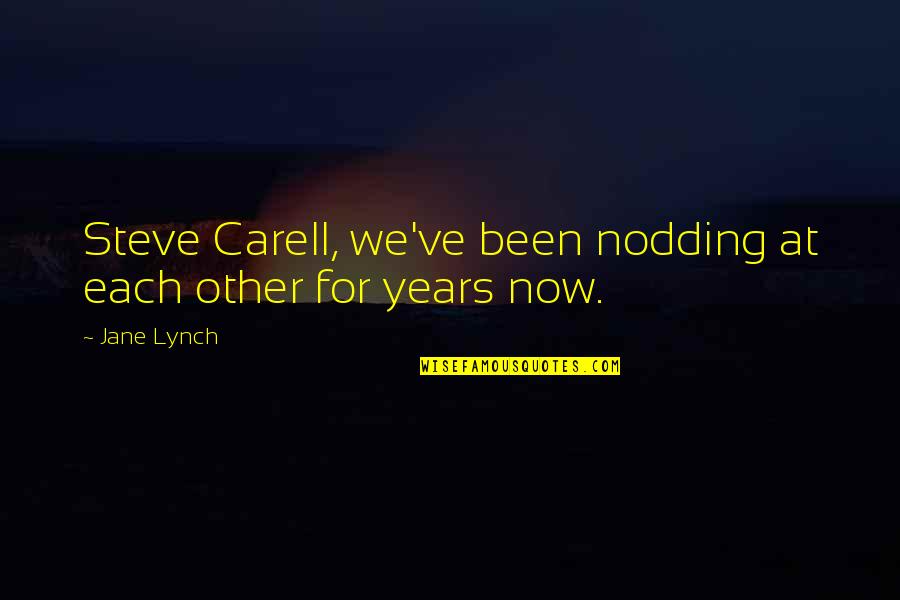 Steve Carell, we've been nodding at each other for years now. —
Jane Lynch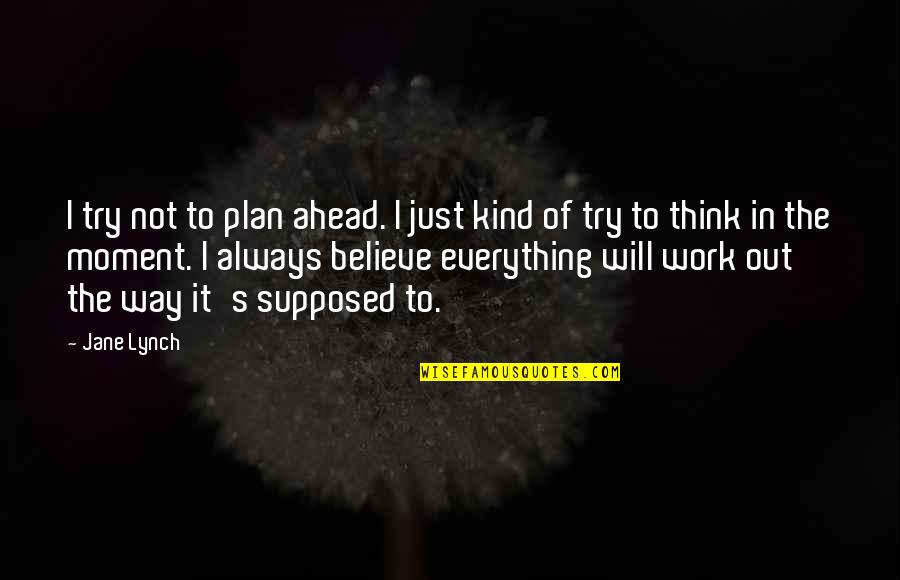 I try not to plan ahead. I just kind of try to think in the moment. I always believe everything will work out the way it's supposed to. —
Jane Lynch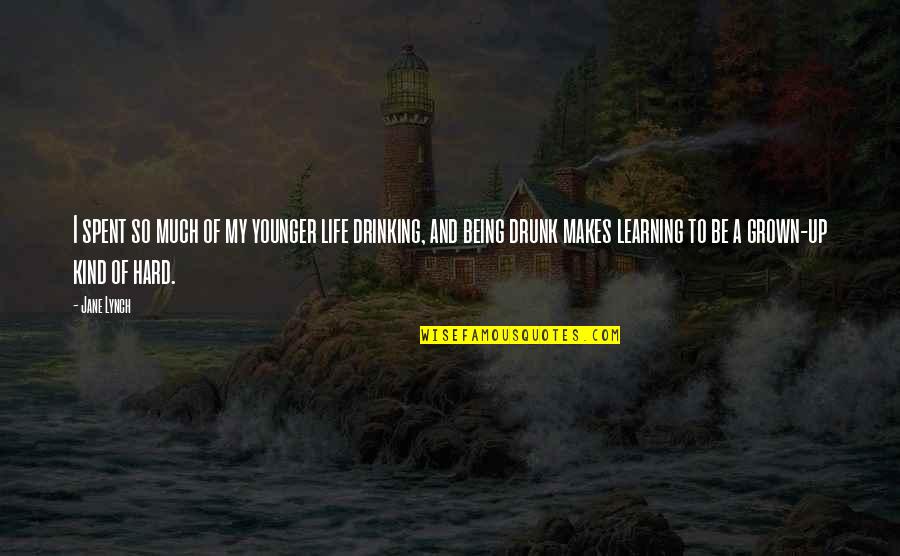 I spent so much of my younger life drinking, and being drunk makes learning to be a grown-up kind of hard. —
Jane Lynch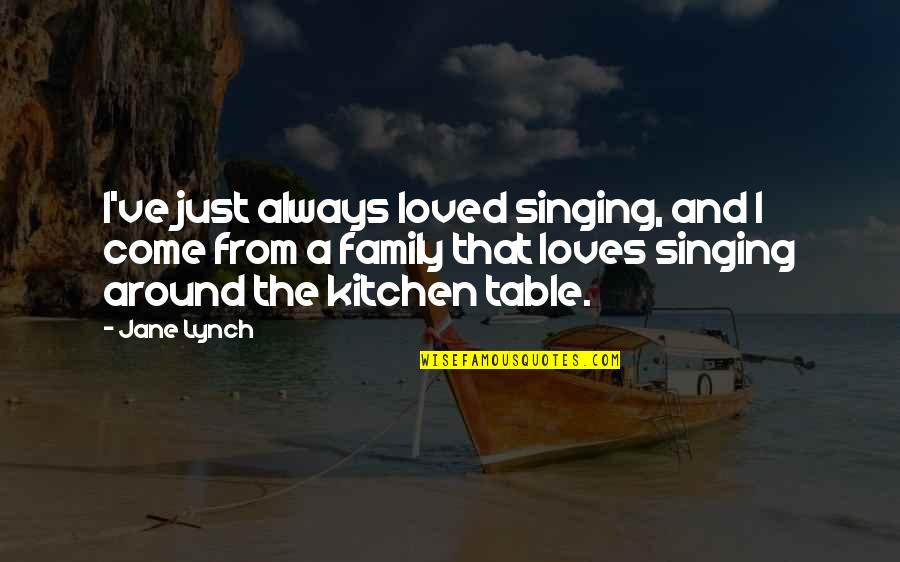 I've just always loved singing, and I come from a family that loves singing around the kitchen table. —
Jane Lynch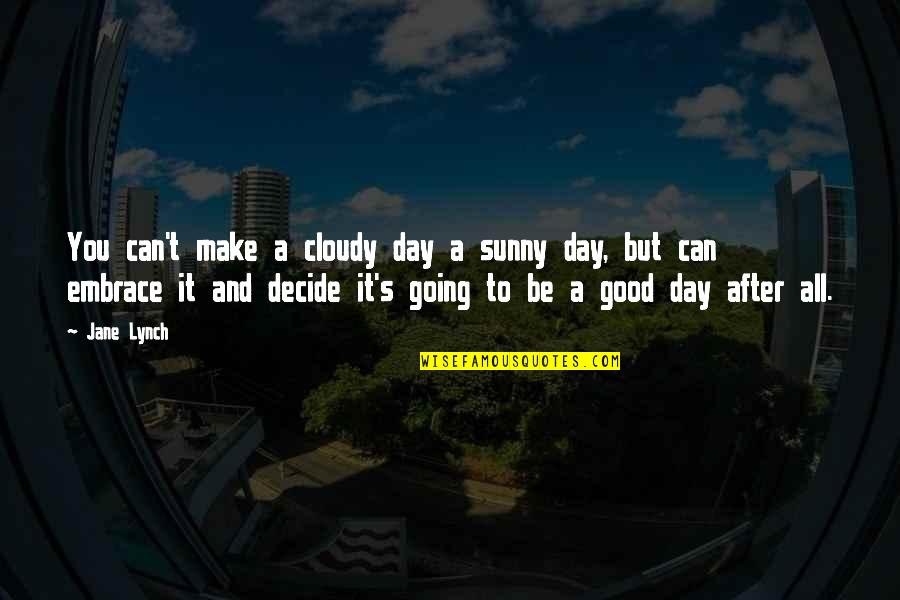 You can't make a cloudy day a sunny day, but can embrace it and decide it's going to be a good day after all. —
Jane Lynch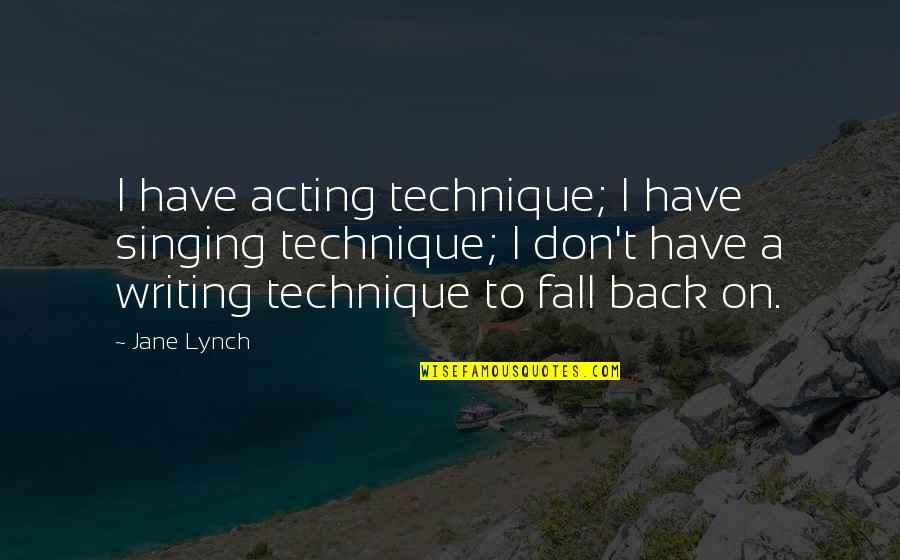 I have acting technique; I have singing technique; I don't have a writing technique to fall back on. —
Jane Lynch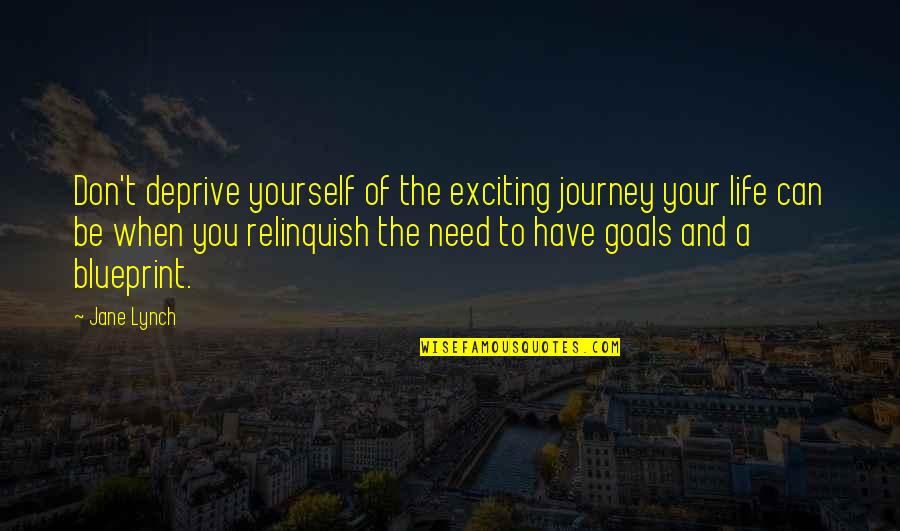 Don't deprive yourself of the exciting journey your life can be when you relinquish the need to have goals and a blueprint. —
Jane Lynch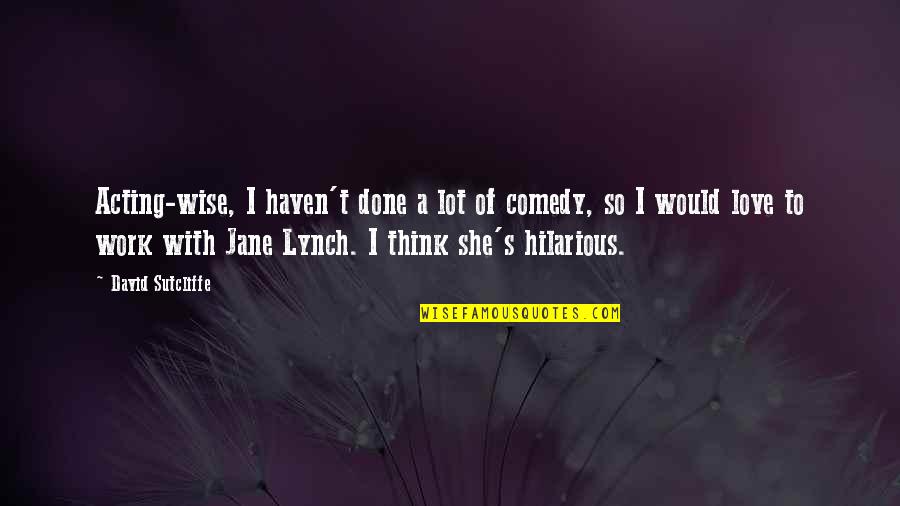 Acting-wise, I haven't done a lot of comedy, so I would love to work with Jane Lynch. I think she's hilarious. —
David Sutcliffe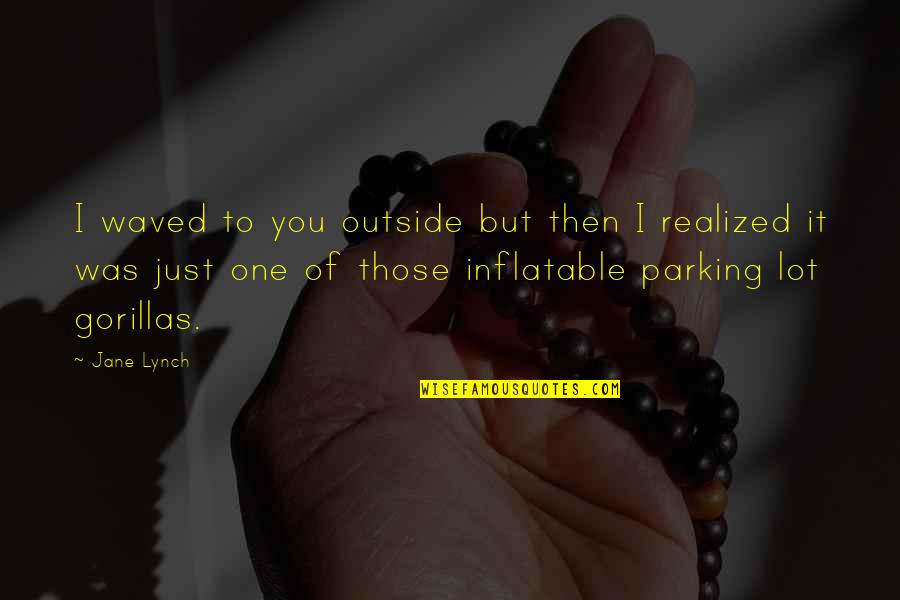 I waved to you outside but then I realized it was just one of those inflatable parking lot gorillas. —
Jane Lynch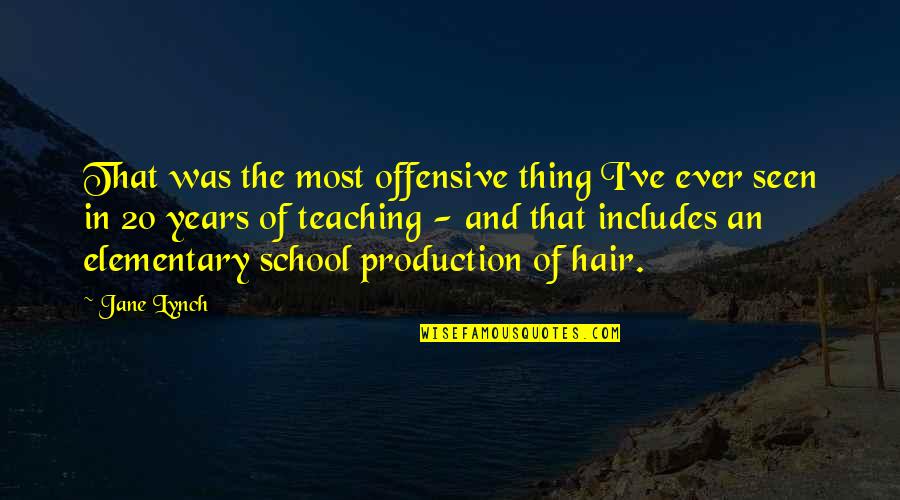 That was the most offensive thing I've ever seen in 20 years of teaching - and that includes an elementary school production of hair. —
Jane Lynch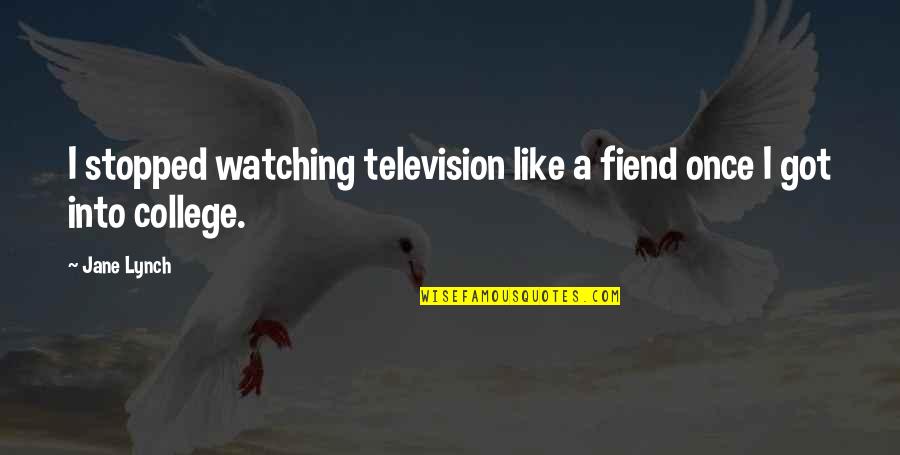 I stopped watching television like a fiend once I got into college. —
Jane Lynch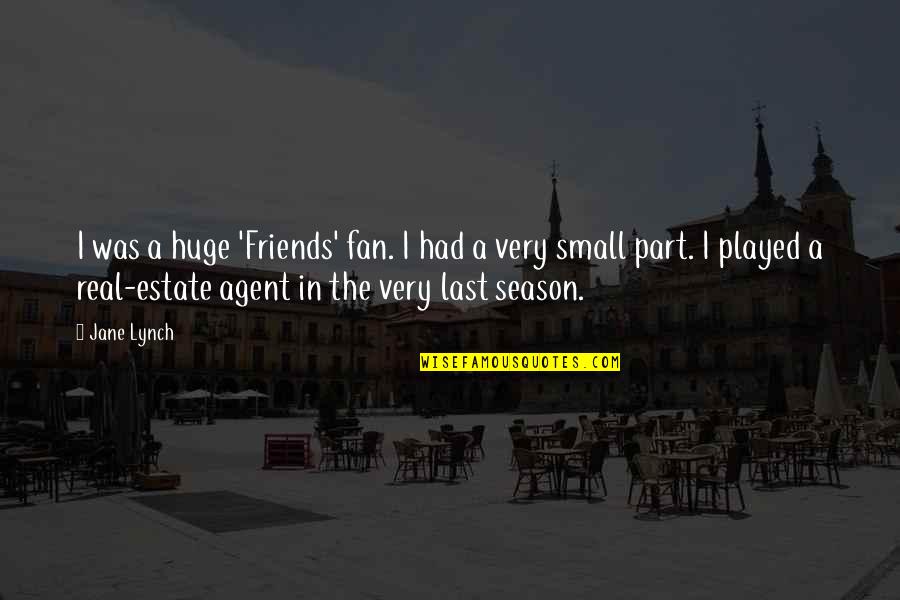 I was a huge 'Friends' fan. I had a very small part. I played a real-estate agent in the very last season. —
Jane Lynch