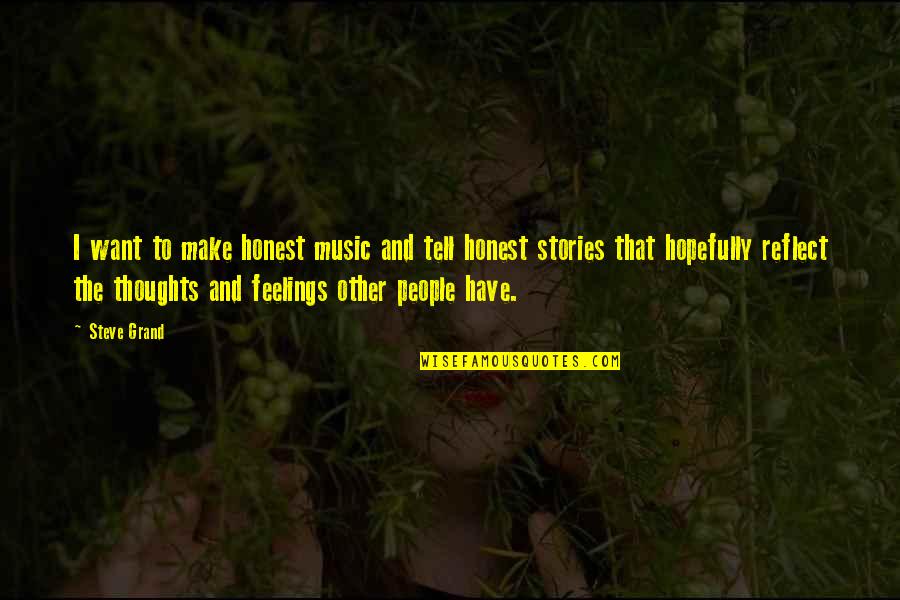 I want to make honest music and tell honest stories that hopefully reflect the thoughts and feelings other people have.
—
Steve Grand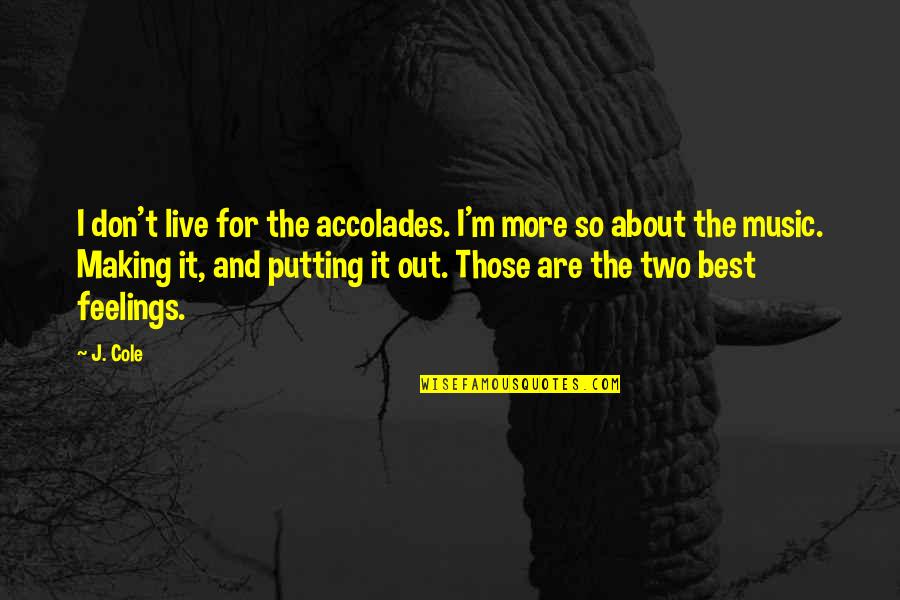 I don't live for the accolades. I'm more so about the music. Making it, and putting it out. Those are the two best feelings.
—
J. Cole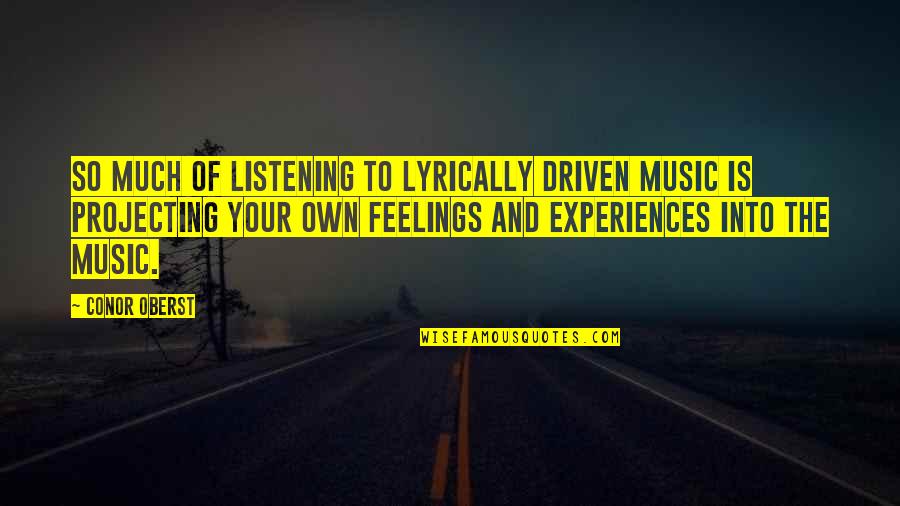 So much of listening to lyrically driven music is projecting your own feelings and experiences into the music.
—
Conor Oberst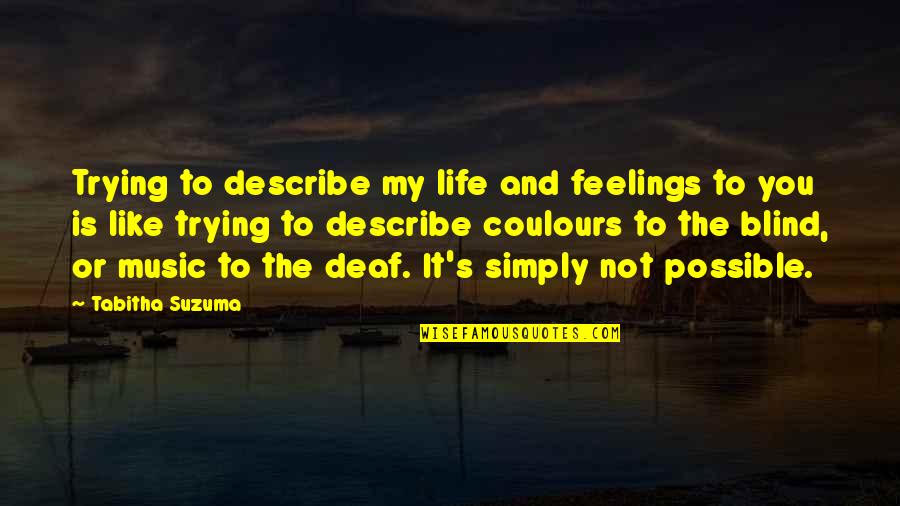 Trying to describe my life and feelings to you is like trying to describe coulours to the blind, or music to the deaf. It's simply not possible.
—
Tabitha Suzuma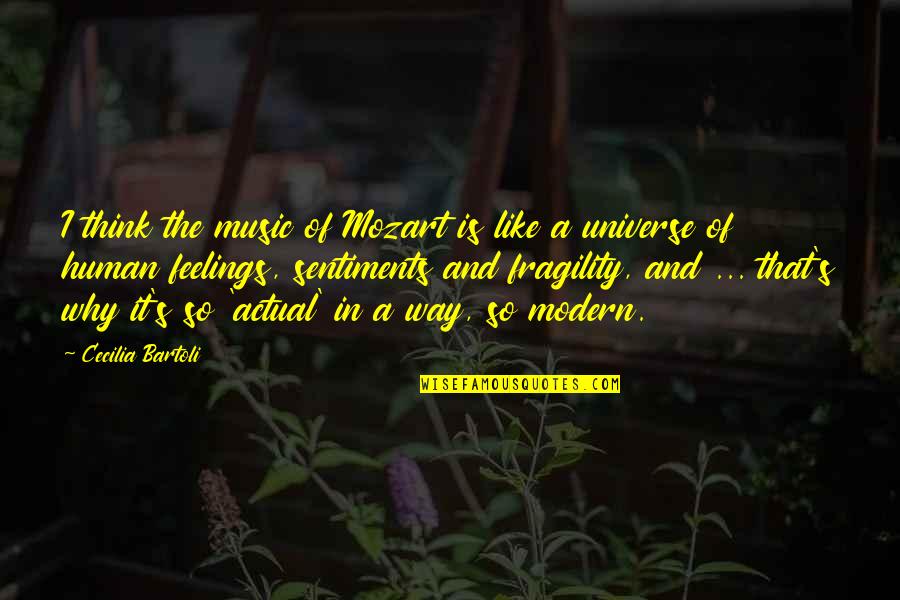 I think the music of Mozart is like a universe of human feelings, sentiments and fragility, and ... that's why it's so 'actual' in a way, so modern.
—
Cecilia Bartoli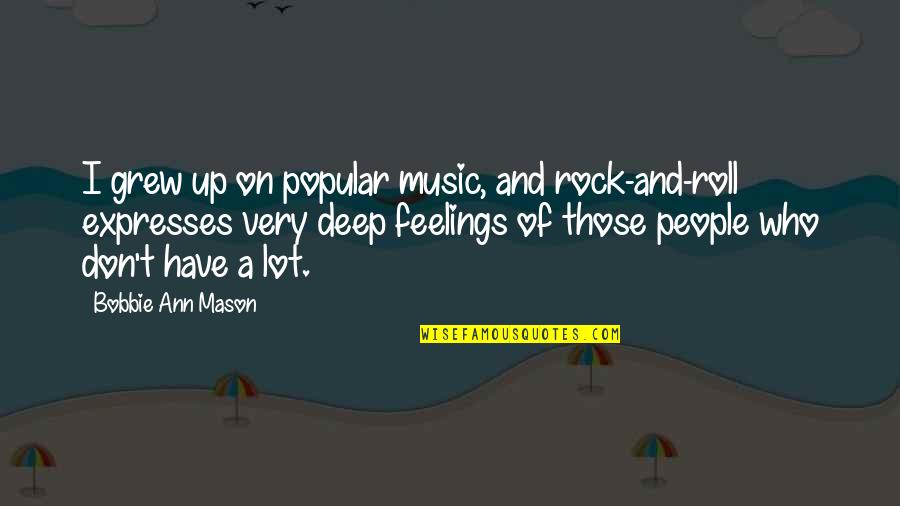 I grew up on popular music, and rock-and-roll expresses very deep feelings of those people who don't have a lot.
—
Bobbie Ann Mason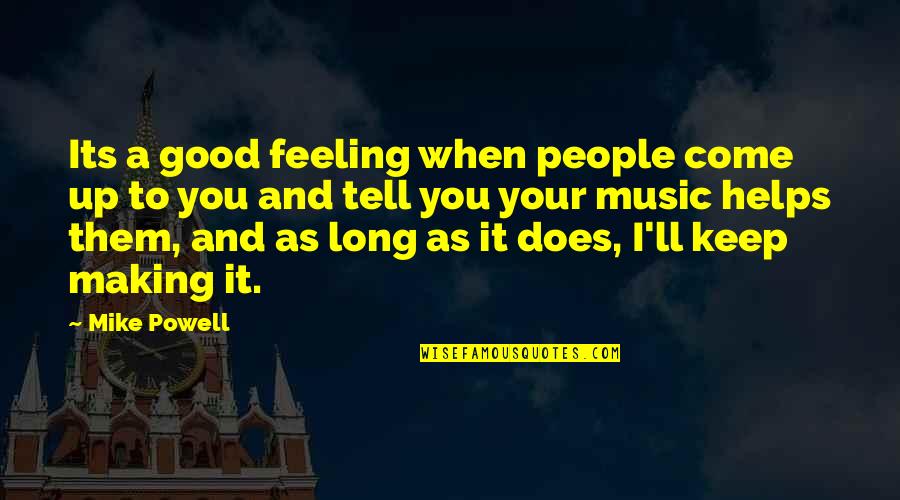 Its a good feeling when people come up to you and tell you your music helps them, and as long as it does, I'll keep making it.
—
Mike Powell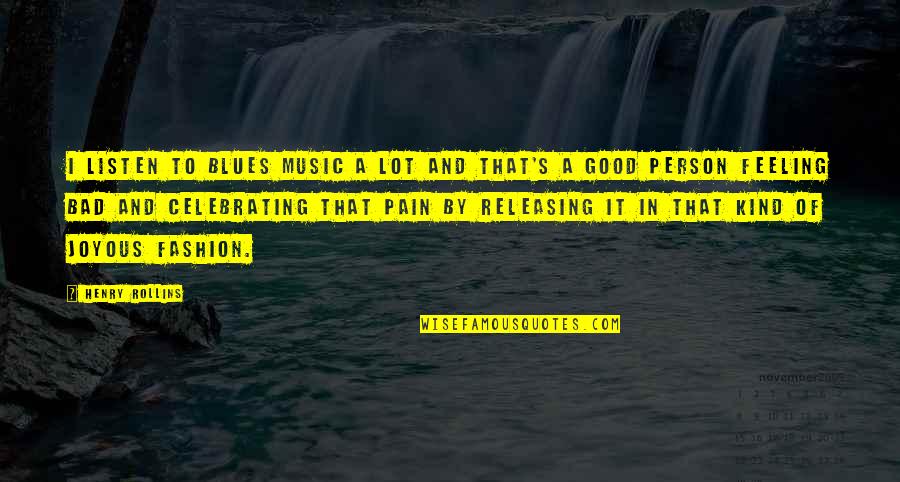 I listen to blues music a lot and that's a good person feeling bad and celebrating that pain by releasing it in that kind of joyous fashion.
—
Henry Rollins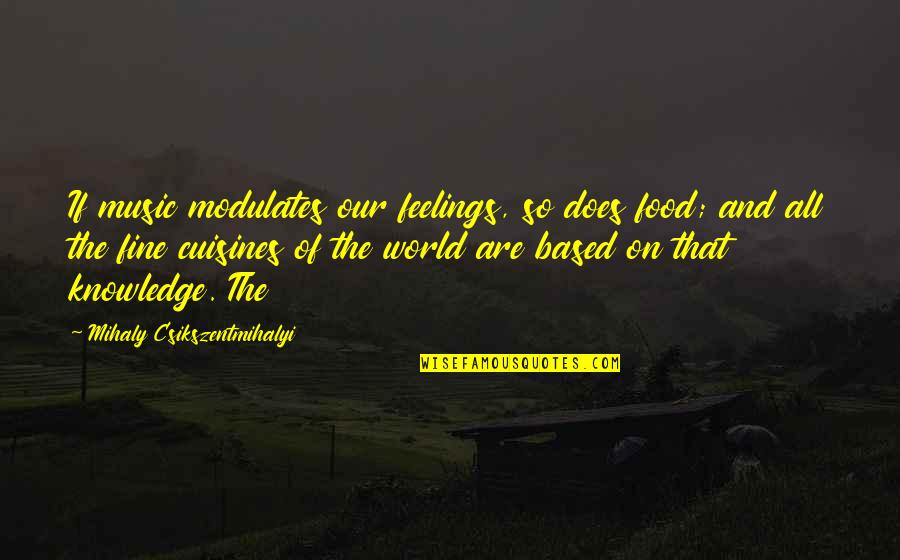 If music modulates our feelings, so does food; and all the fine cuisines of the world are based on that knowledge. The
—
Mihaly Csikszentmihalyi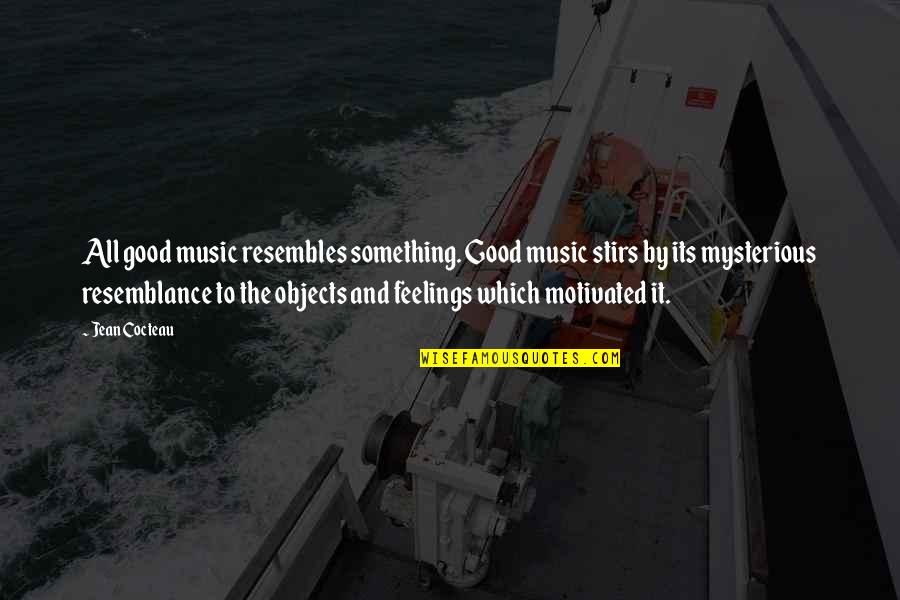 All good music resembles something. Good music stirs by its mysterious resemblance to the objects and feelings which motivated it.
—
Jean Cocteau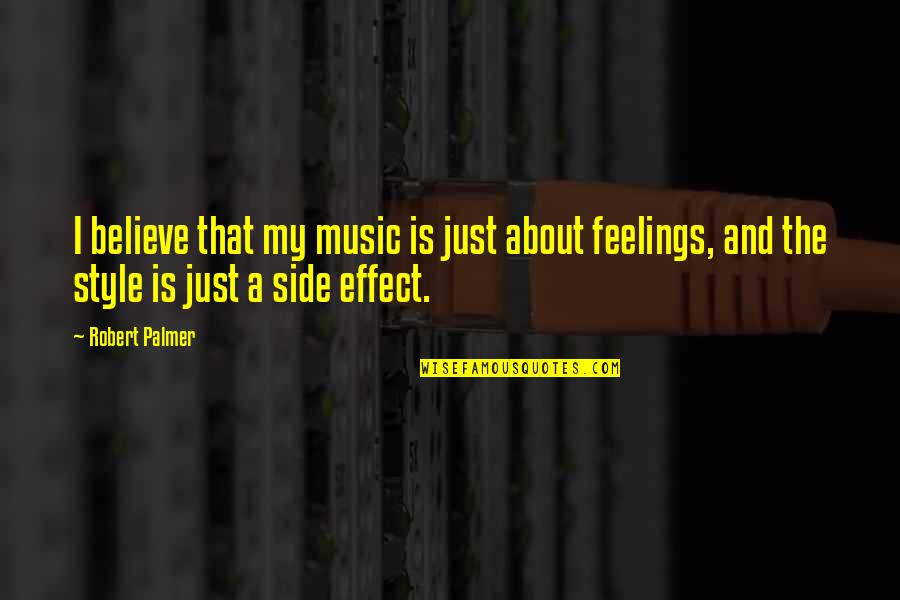 I believe that my music is just about feelings, and the style is just a side effect.
—
Robert Palmer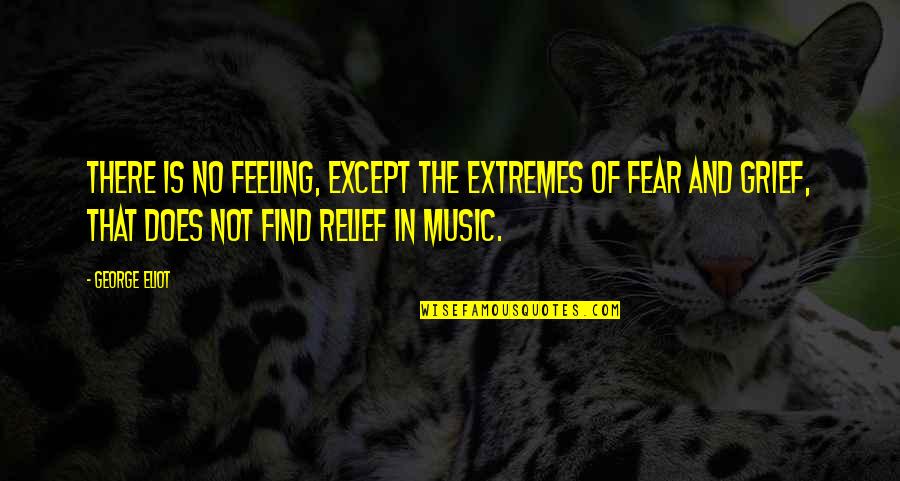 There is no feeling, except the extremes of fear and grief, that does not find relief in music.
—
George Eliot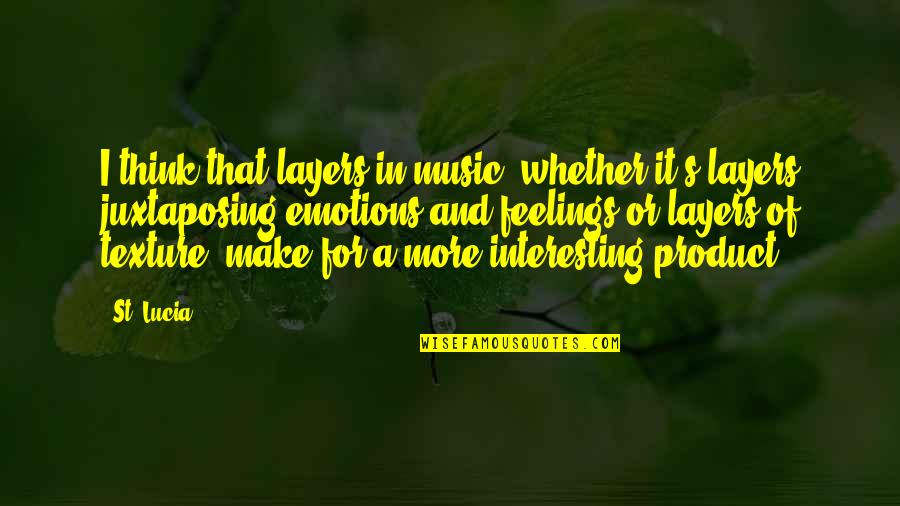 I think that layers in music, whether it's layers juxtaposing emotions and feelings or layers of texture, make for a more interesting product.
—
St. Lucia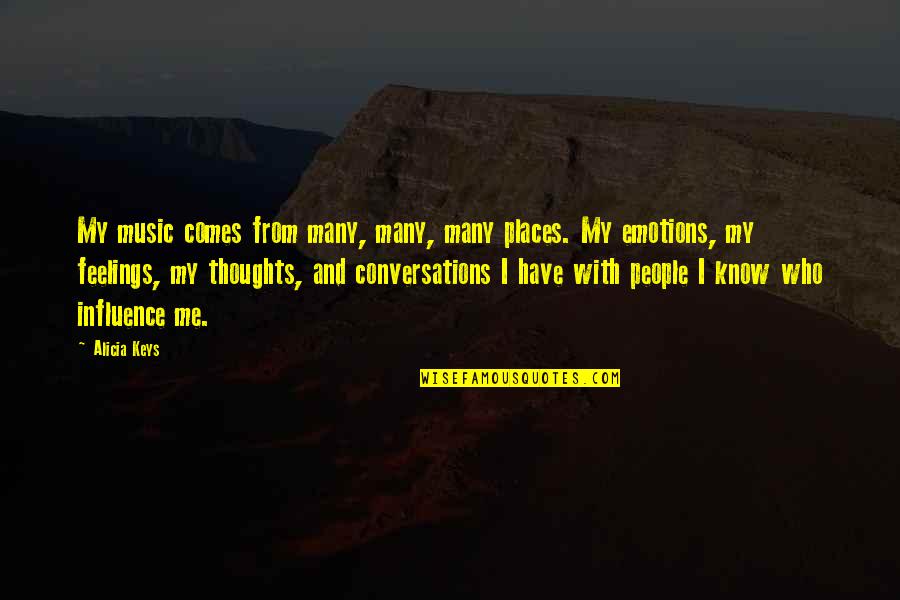 My music comes from many, many, many places. My emotions, my feelings, my thoughts, and conversations I have with people I know who influence me. —
Alicia Keys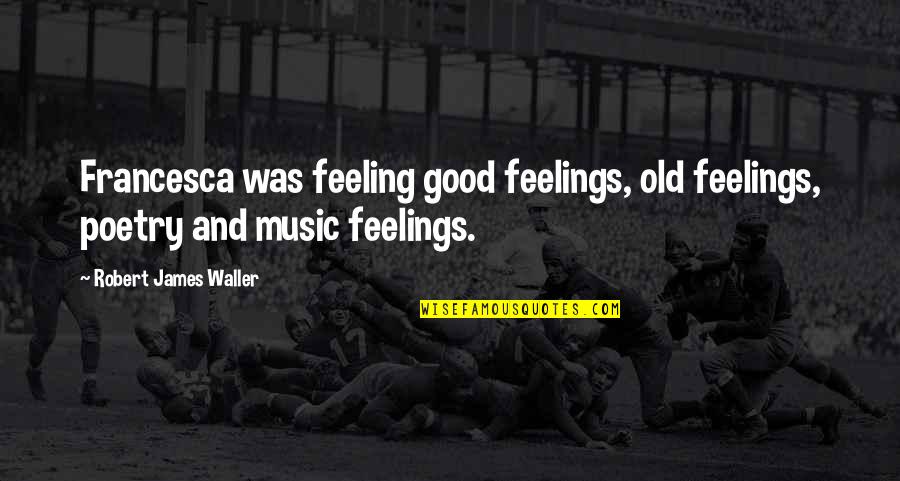 Francesca was feeling good feelings, old feelings, poetry and music feelings. —
Robert James Waller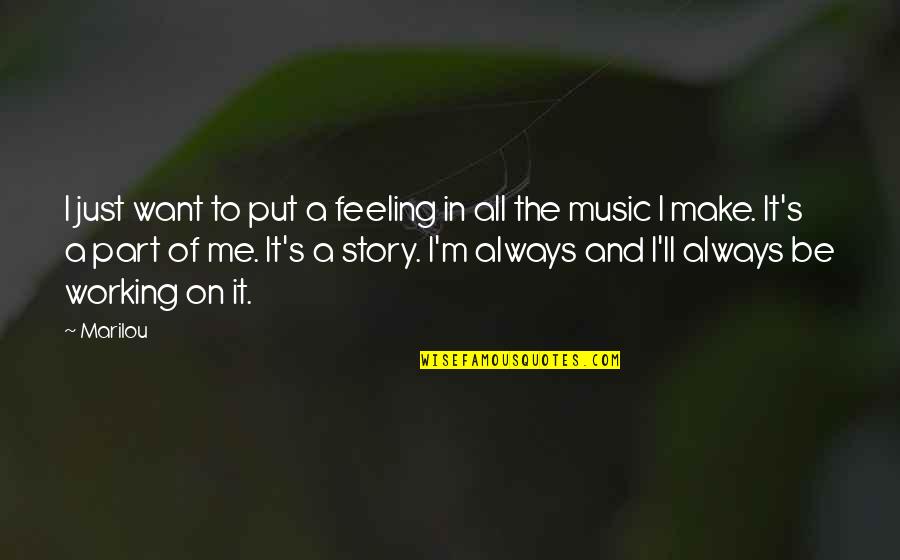 I just want to put a feeling in all the music I make. It's a part of me. It's a story. I'm always and I'll always be working on it. —
Marilou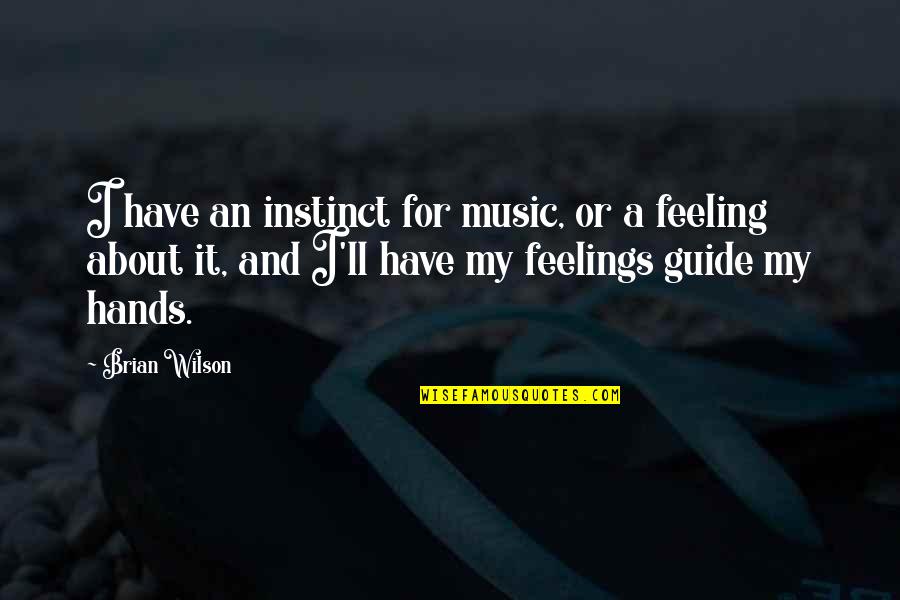 I have an instinct for music, or a feeling about it, and I'll have my feelings guide my hands. —
Brian Wilson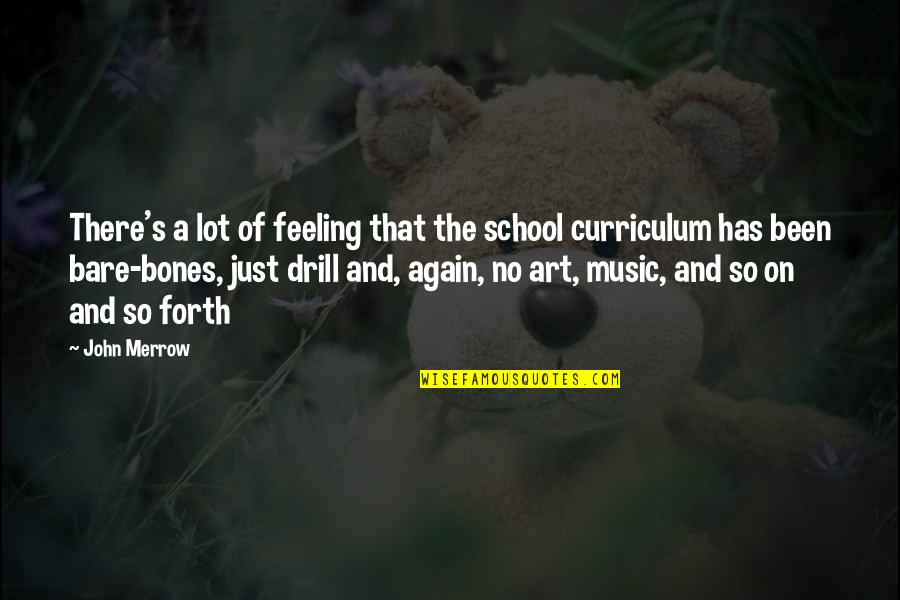 There's a lot of feeling that the school curriculum has been bare-bones, just drill and, again, no art, music, and so on and so forth —
John Merrow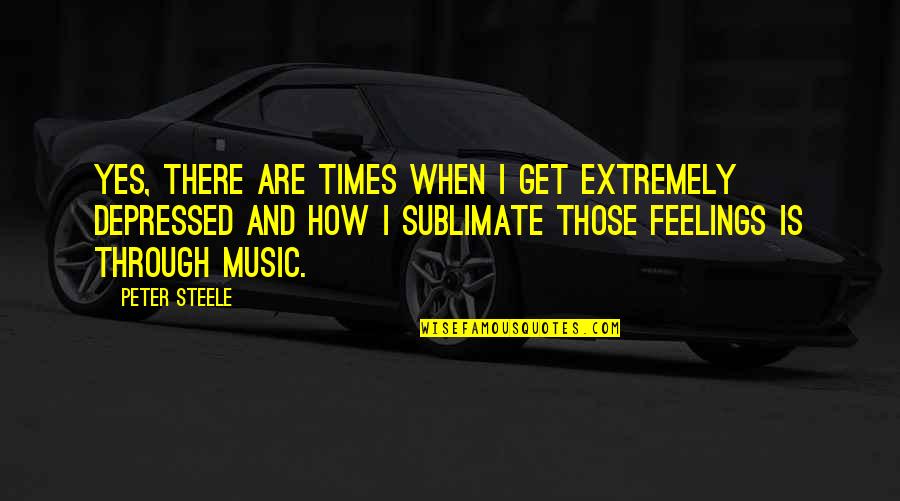 Yes, there are times when I get extremely depressed and how I sublimate those feelings is through music. —
Peter Steele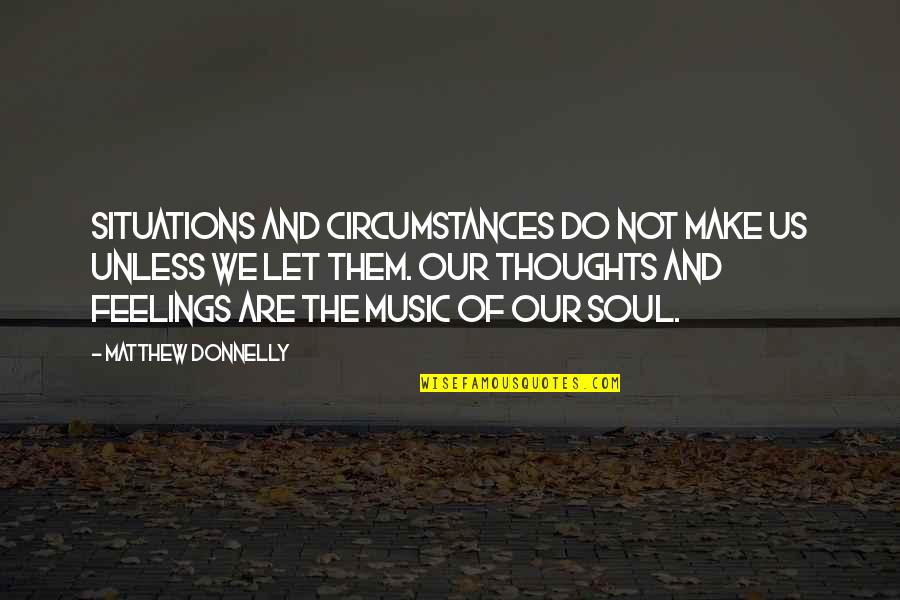 Situations and Circumstances do not make us unless we let them. Our thoughts and feelings are the music of our soul. —
Matthew Donnelly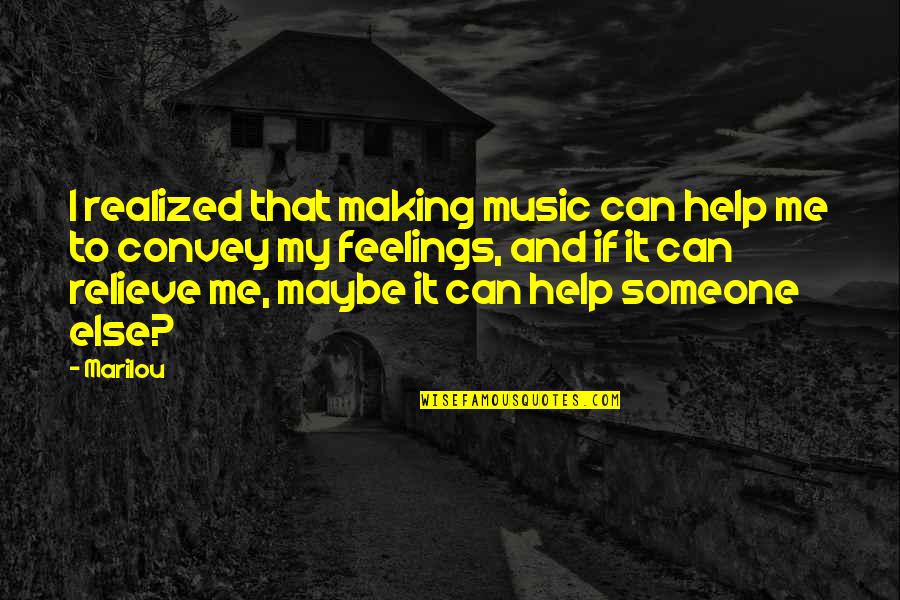 I realized that making music can help me to convey my feelings, and if it can relieve me, maybe it can help someone else? —
Marilou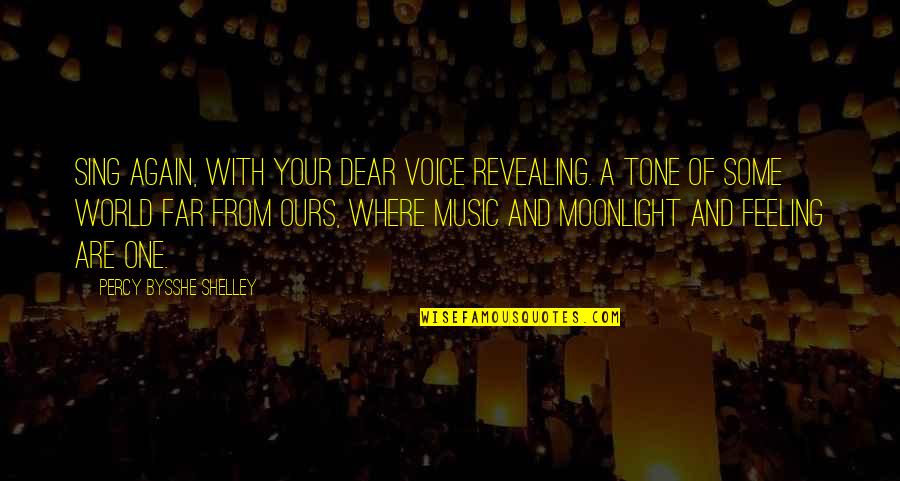 Sing again, with your dear voice revealing. A tone Of some world far from ours, where music and moonlight and feeling are one. —
Percy Bysshe Shelley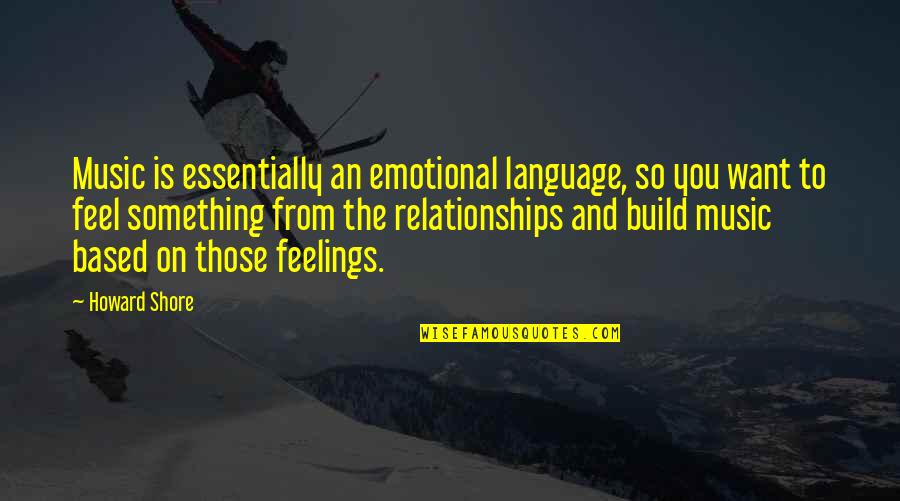 Music is essentially an emotional language, so you want to feel something from the relationships and build music based on those feelings. —
Howard Shore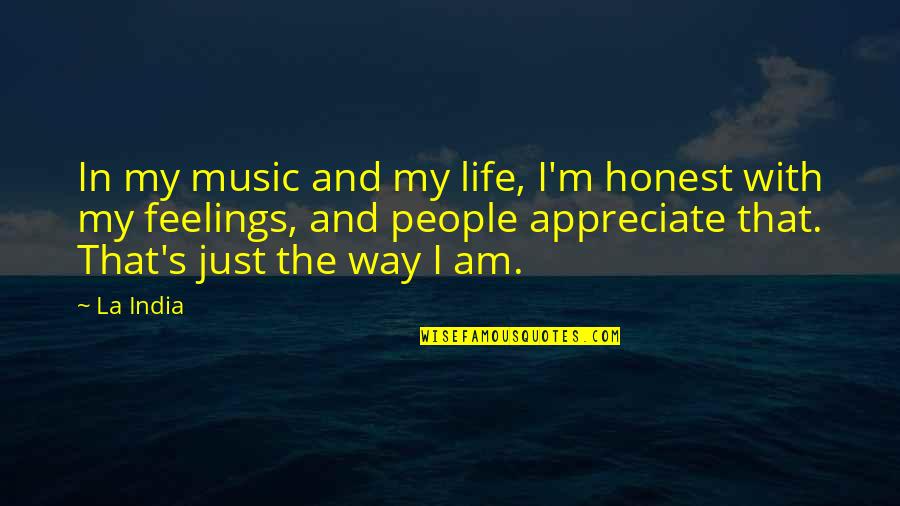 In my music and my life, I'm honest with my feelings, and people appreciate that. That's just the way I am. —
La India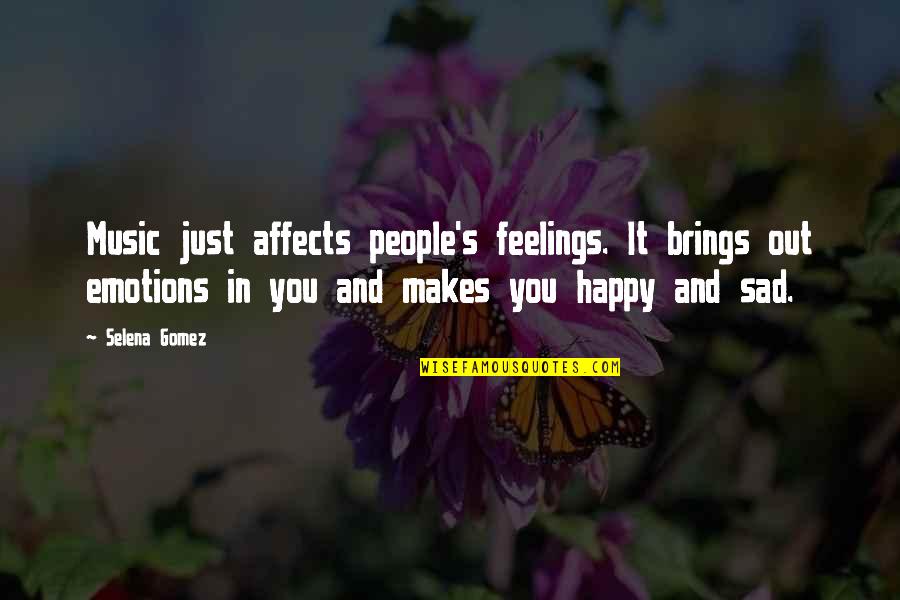 Music just affects people's feelings. It brings out emotions in you and makes you happy and sad. —
Selena Gomez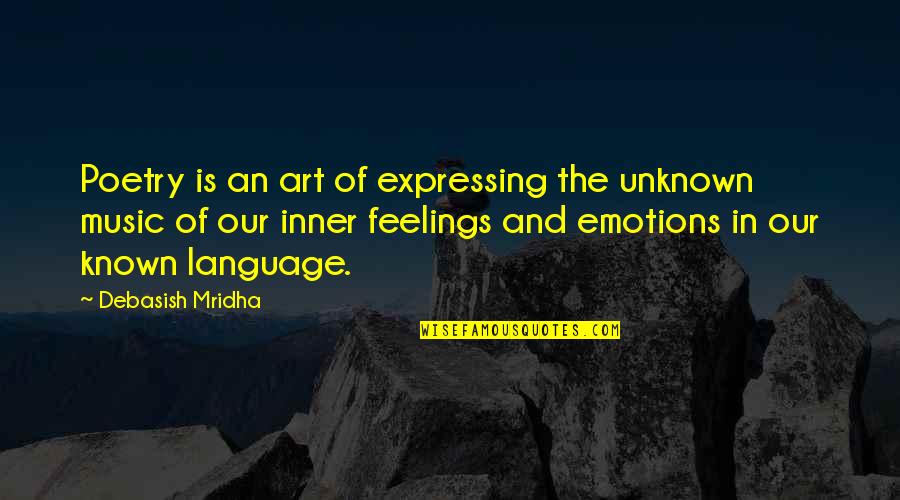 Poetry is an art of expressing the unknown music of our inner feelings and emotions in our known language. —
Debasish Mridha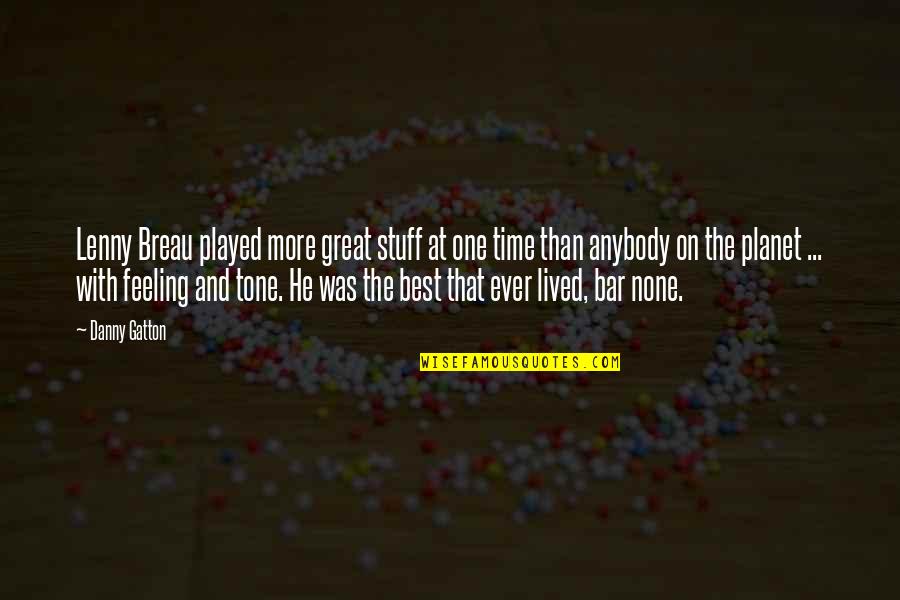 Lenny Breau played more great stuff at one time than anybody on the planet ... with feeling and tone. He was the best that ever lived, bar none. —
Danny Gatton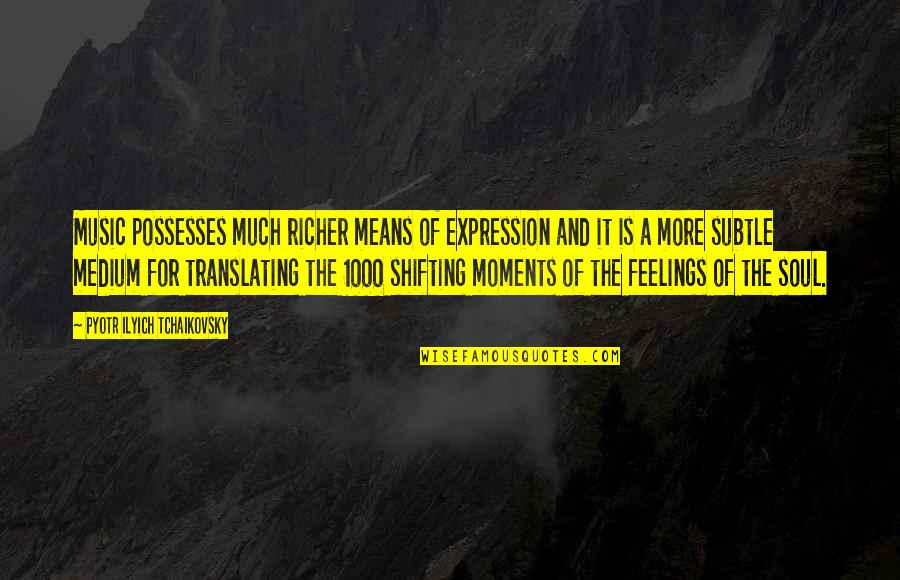 Music possesses much richer means of expression and it is a more subtle medium for translating the 1000 shifting moments of the feelings of the soul. —
Pyotr Ilyich Tchaikovsky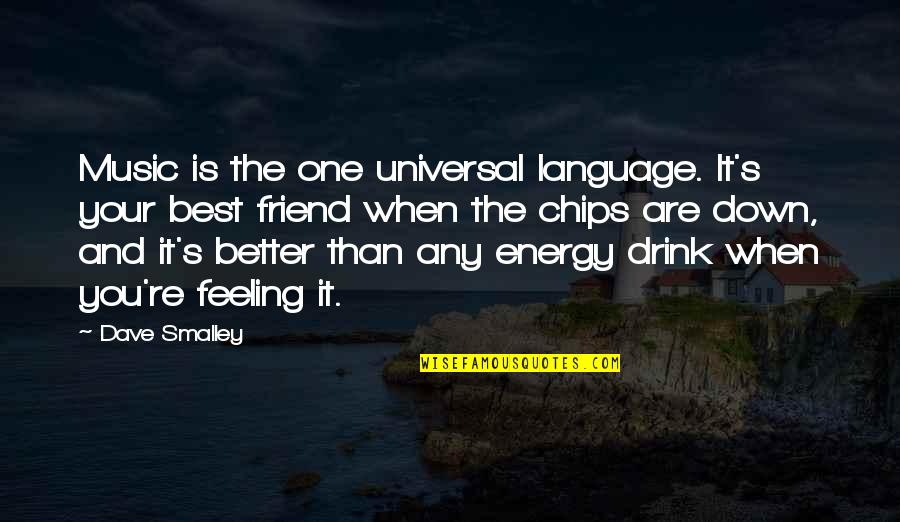 Music is the one universal language. It's your best friend when the chips are down, and it's better than any energy drink when you're feeling it. —
Dave Smalley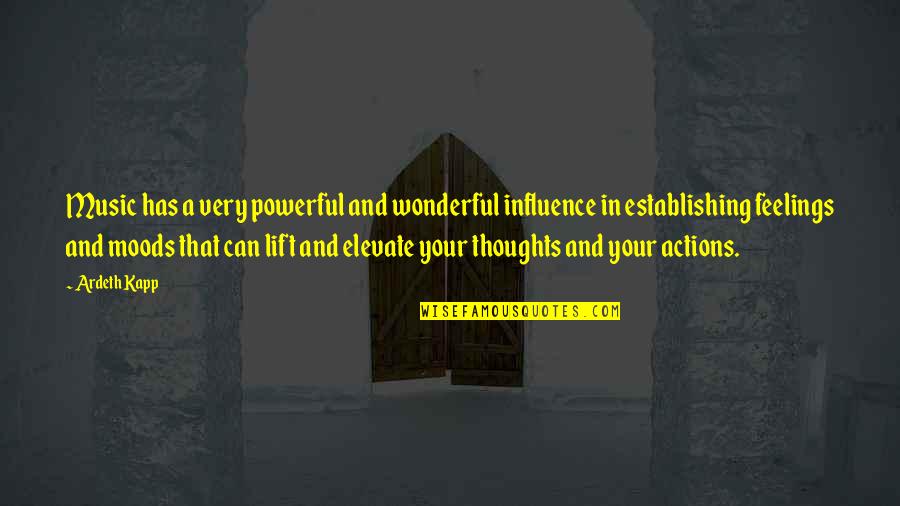 Music has a very powerful and wonderful influence in establishing feelings and moods that can lift and elevate your thoughts and your actions. —
Ardeth Kapp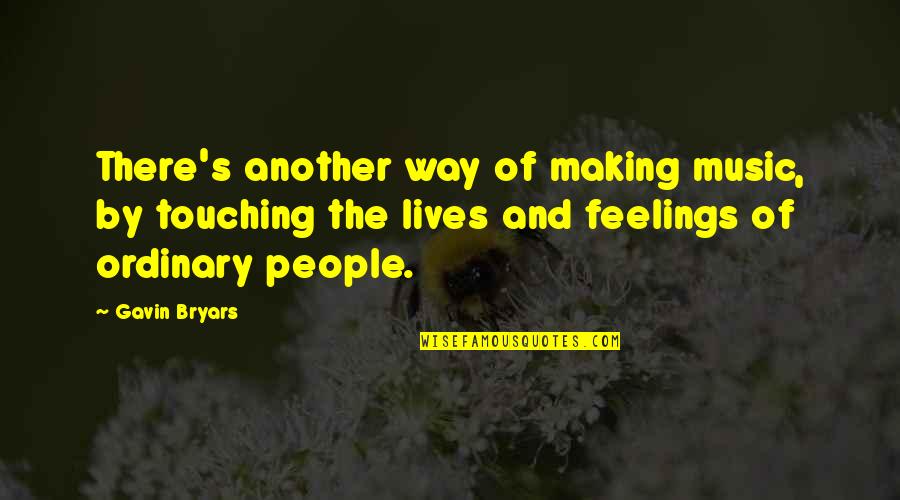 There's another way of making music, by touching the lives and feelings of ordinary people. —
Gavin Bryars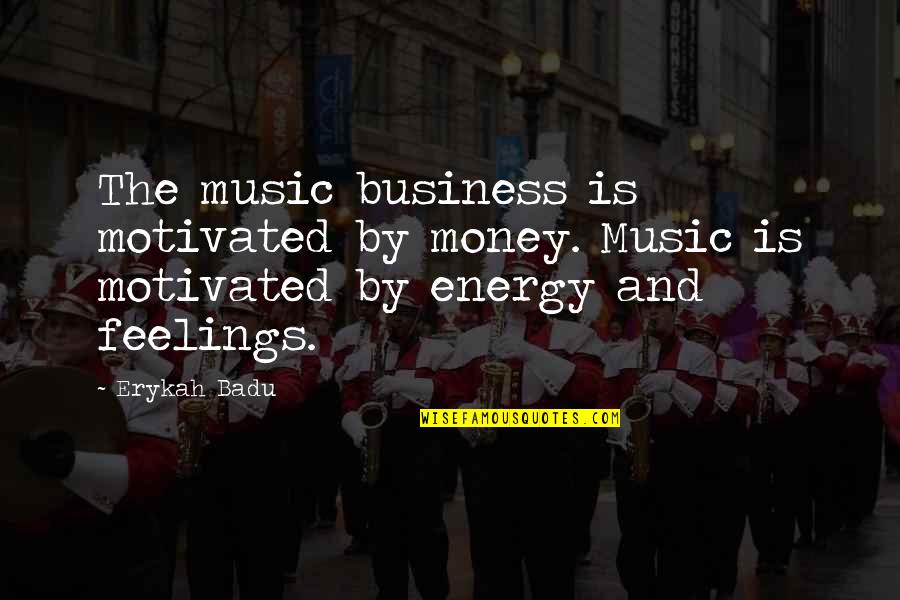 The music business is motivated by money. Music is motivated by energy and feelings. —
Erykah Badu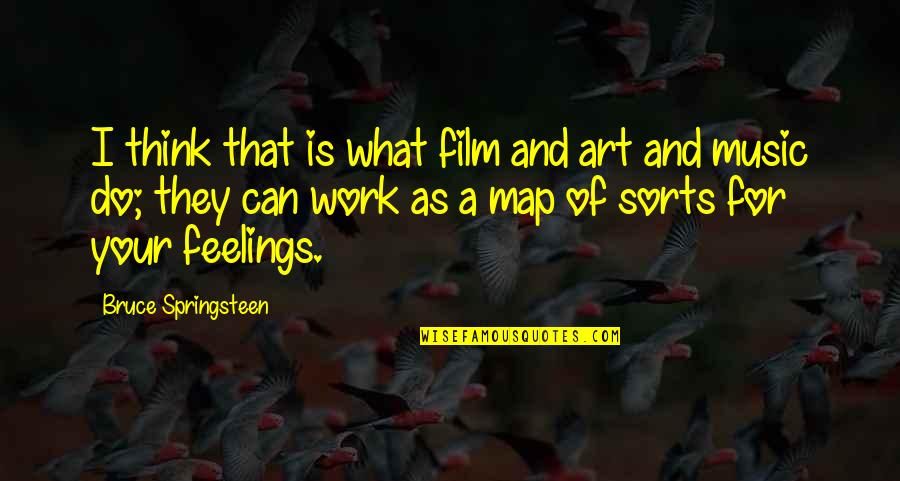 I think that is what film and art and music do; they can work as a map of sorts for your feelings. —
Bruce Springsteen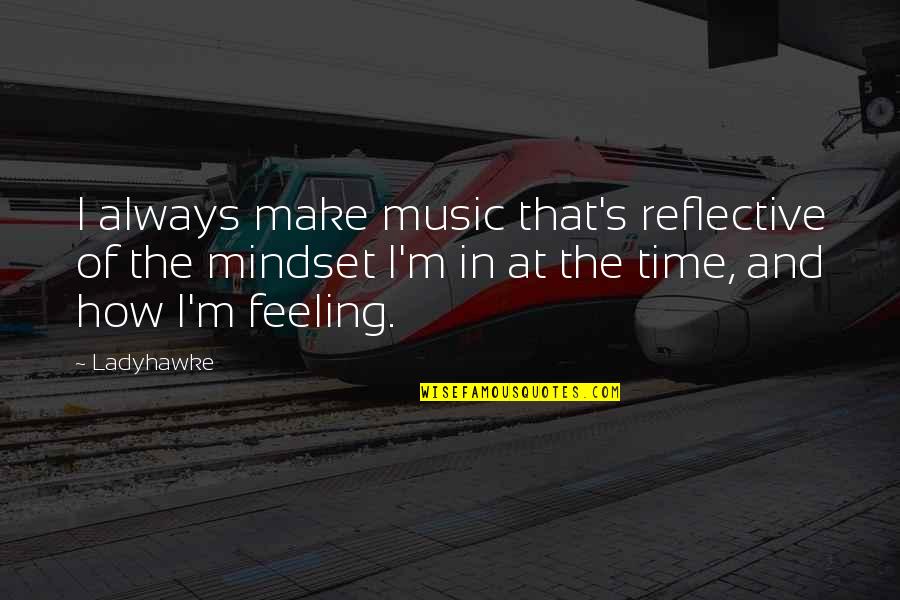 I always make music that's reflective of the mindset I'm in at the time, and how I'm feeling. —
Ladyhawke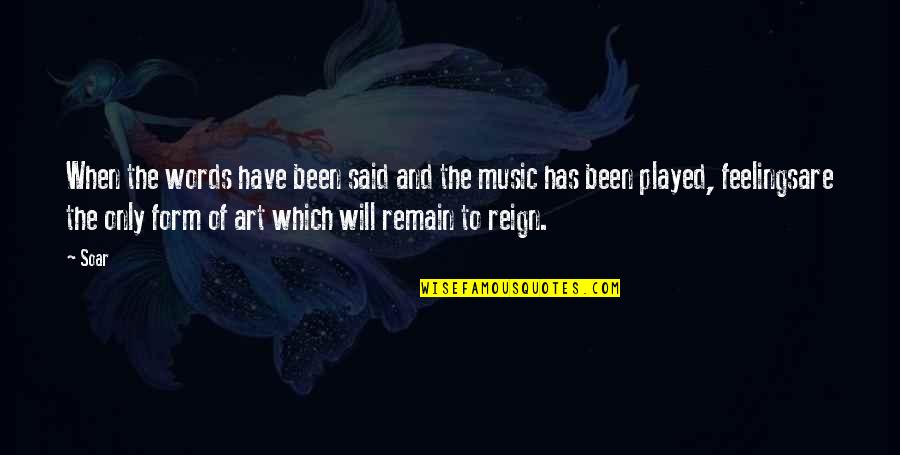 When the words have been said and the music has been played, feelings
are the only form of art which will remain to reign. —
Soar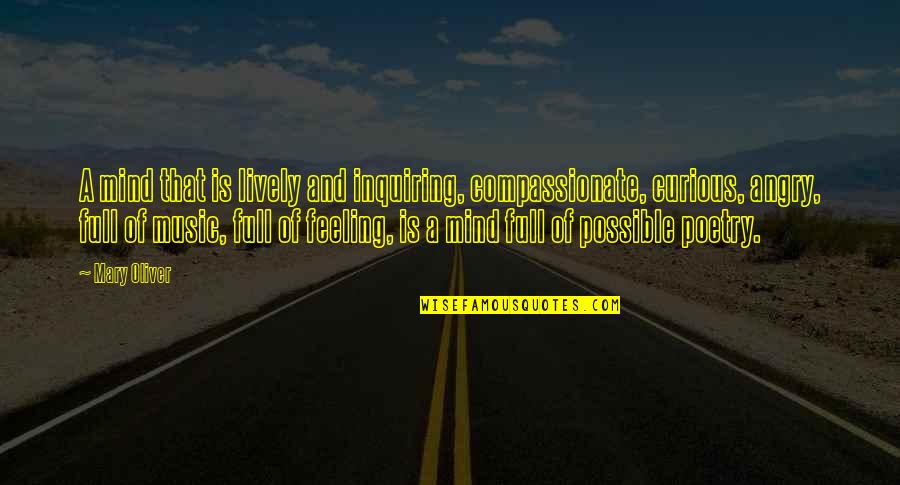 A mind that is lively and inquiring, compassionate, curious, angry, full of music, full of feeling, is a mind full of possible poetry. —
Mary Oliver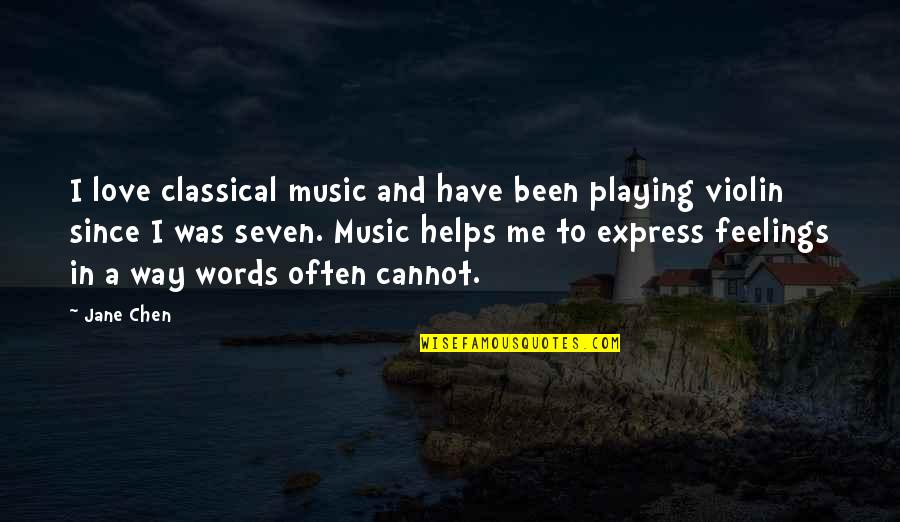 I love classical music and have been playing violin since I was seven. Music helps me to express feelings in a way words often cannot. —
Jane Chen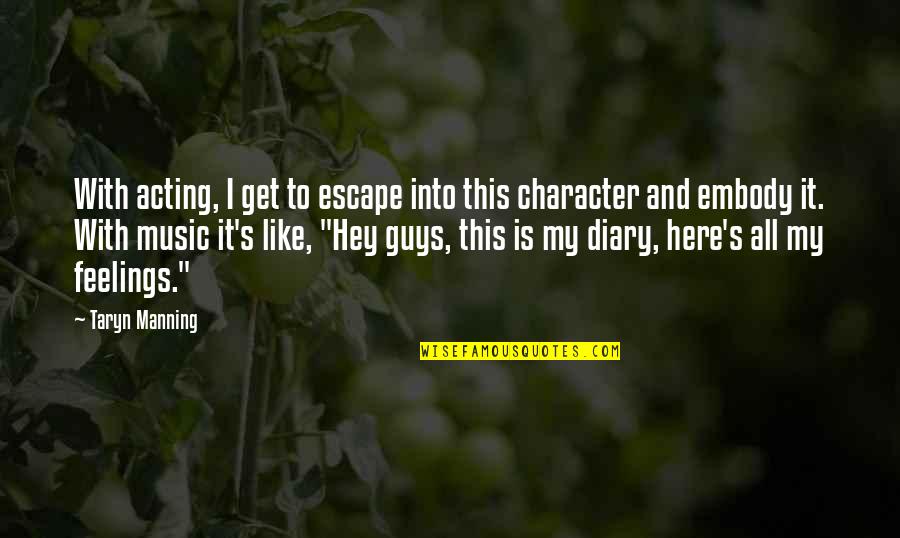 With acting, I get to escape into this character and embody it. With music it's like, "Hey guys, this is my diary, here's all my feelings." —
Taryn Manning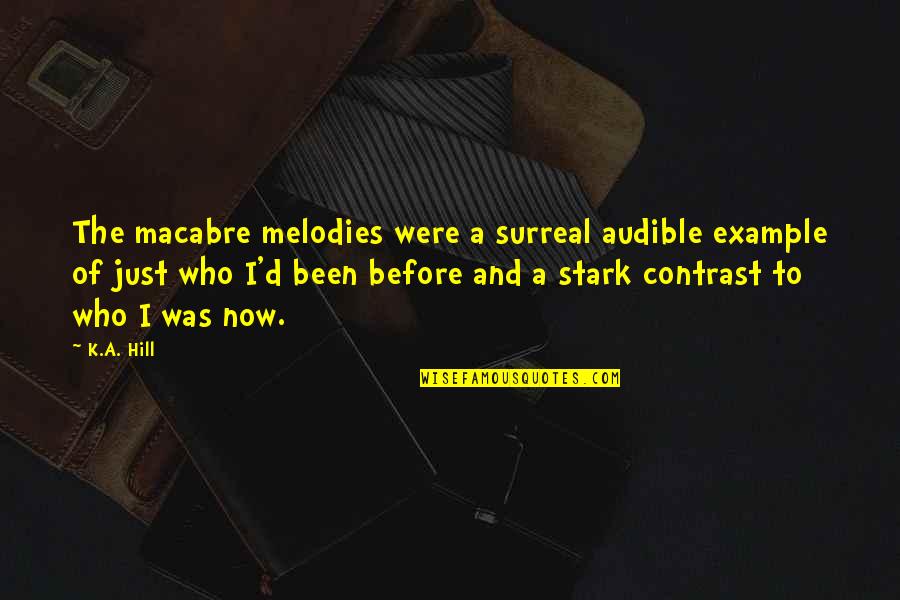 The macabre melodies were a surreal audible example of just who I'd been before and a stark contrast to who I was now. —
K.A. Hill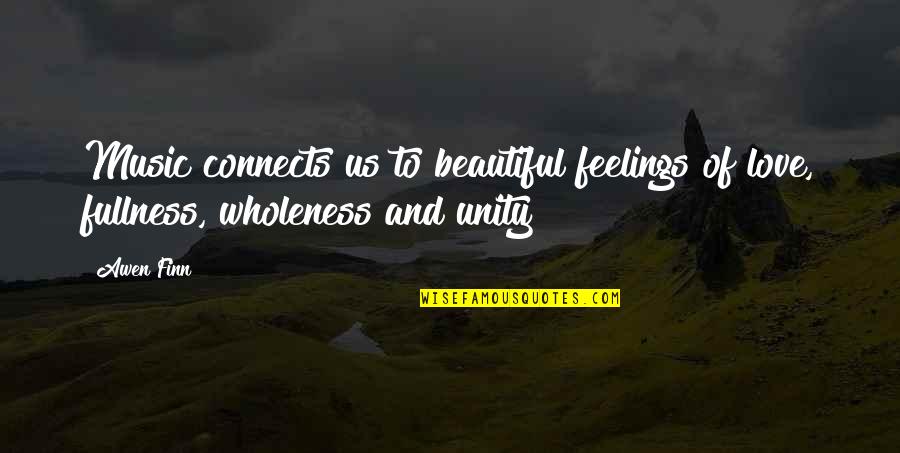 Music connects us to beautiful feelings of love, fullness, wholeness and unity —
Awen Finn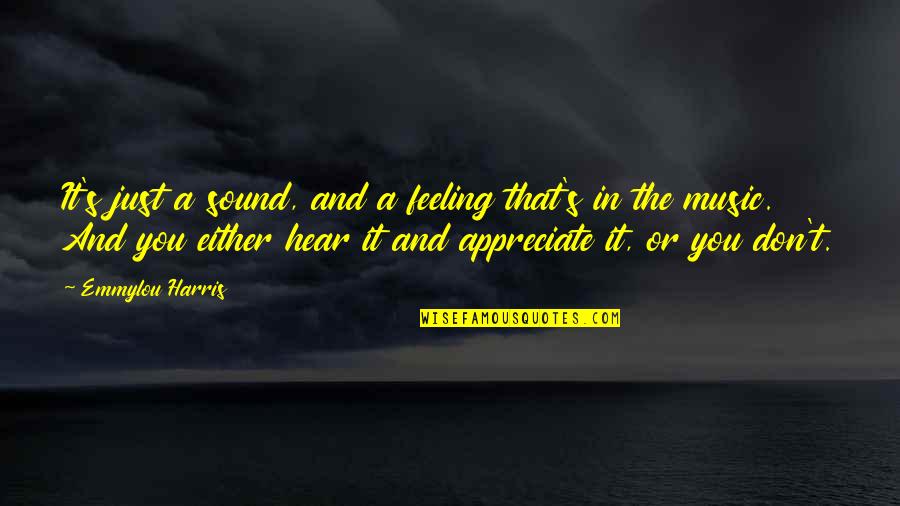 It's just a sound, and a feeling that's in the music. And you either hear it and appreciate it, or you don't. —
Emmylou Harris