Christine Pope Quotes
Top 12 wise famous quotes and sayings by Christine Pope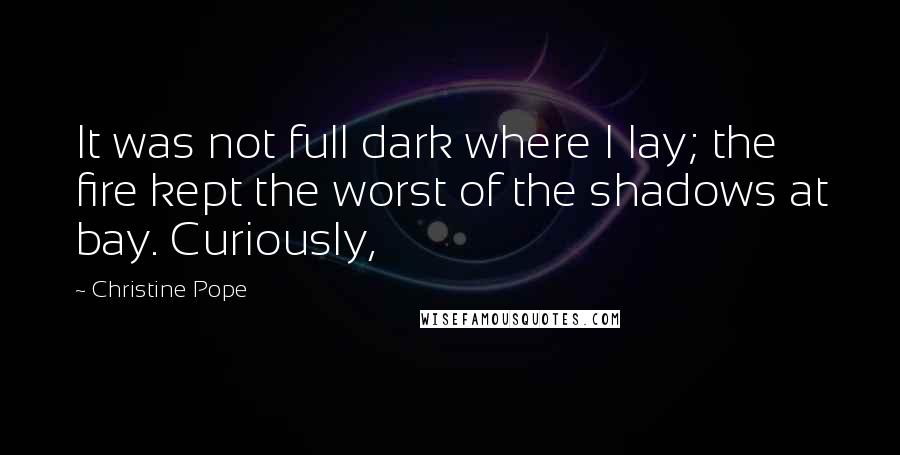 It was not full dark where I lay; the fire kept the worst of the shadows at bay. Curiously,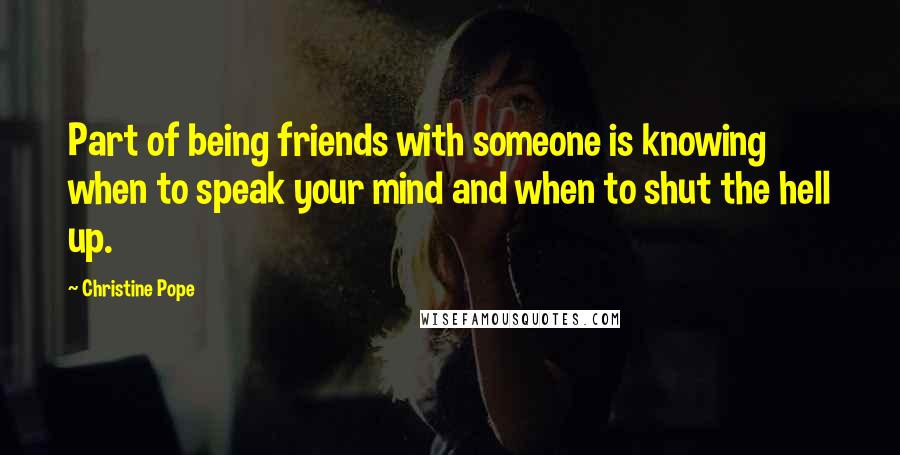 Part of being friends with someone is knowing when to speak your mind and when to shut the hell up.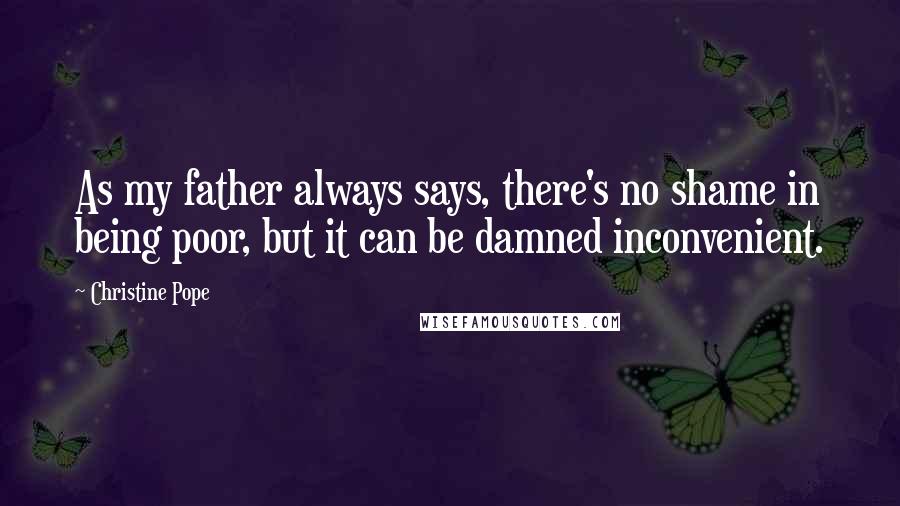 As my father always says, there's no shame in being poor, but it can be damned inconvenient.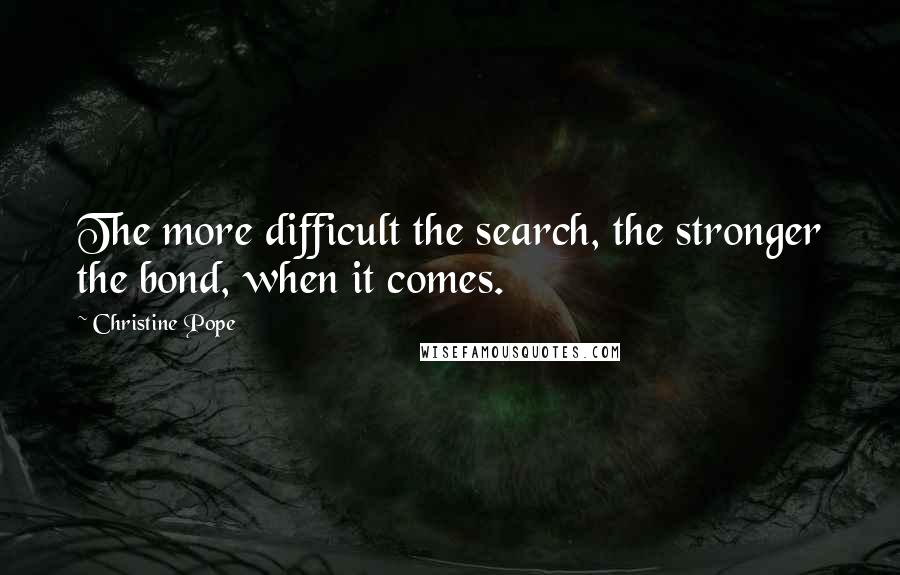 The more difficult the search, the stronger the bond, when it comes.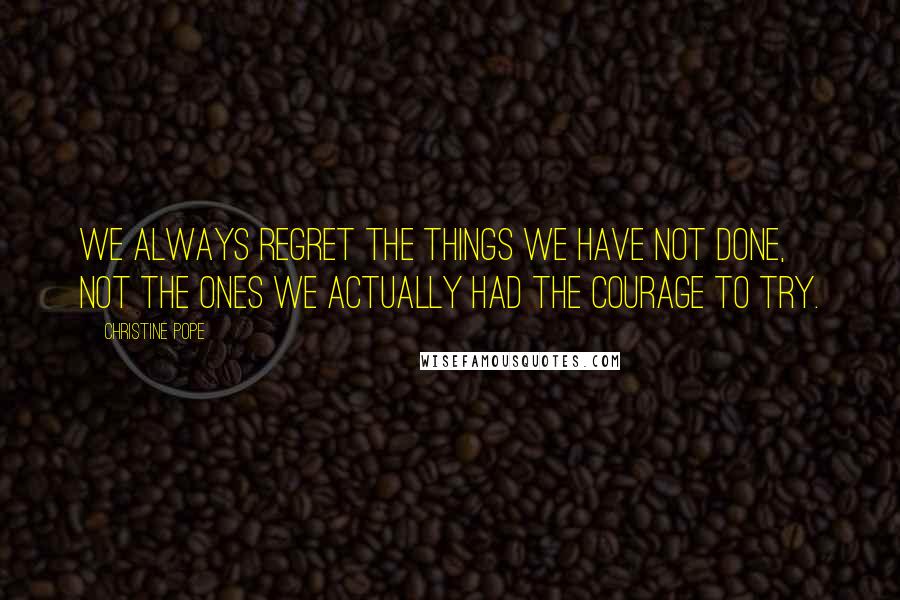 We always regret the things we have not done, not the ones we actually had the courage to try.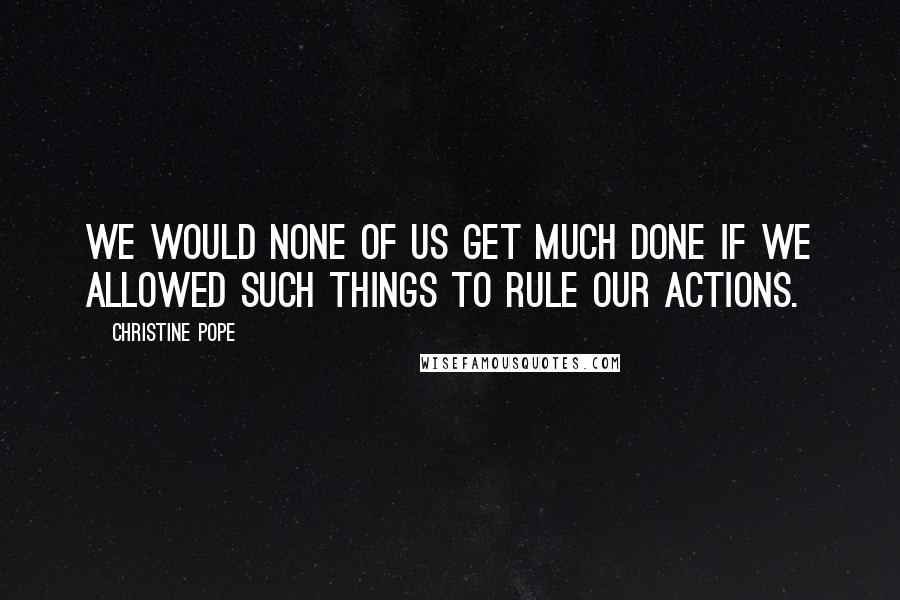 We would none of us get much done if we allowed such things to rule our actions.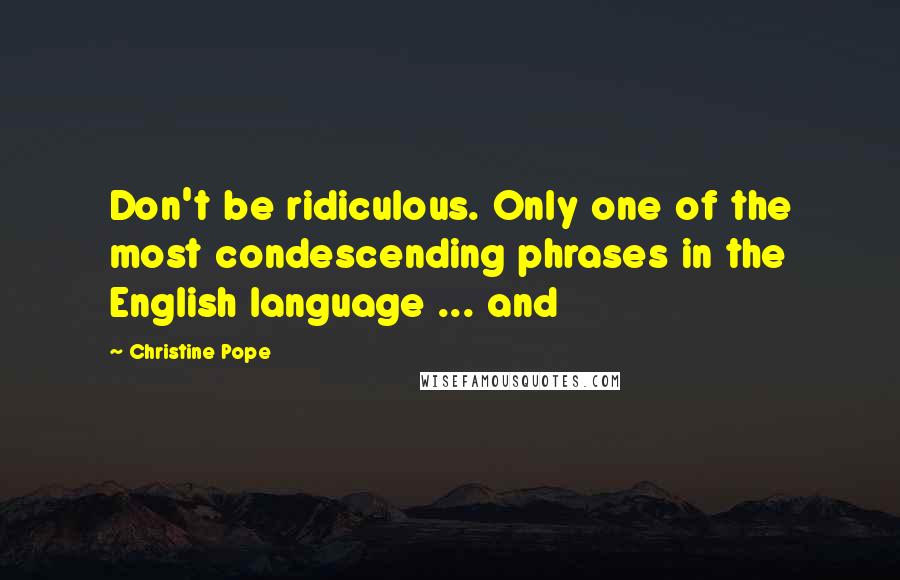 Don't be ridiculous. Only one of the most condescending phrases in the English language ... and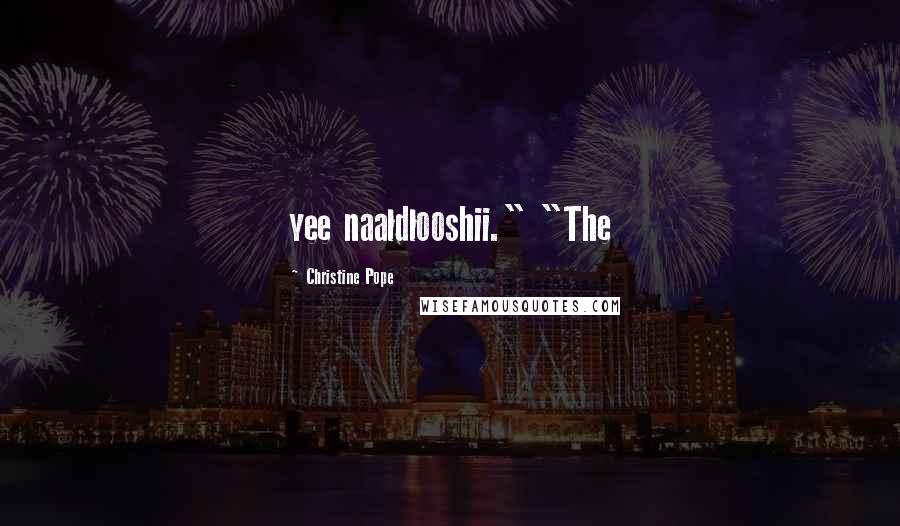 yee naaldlooshii." "The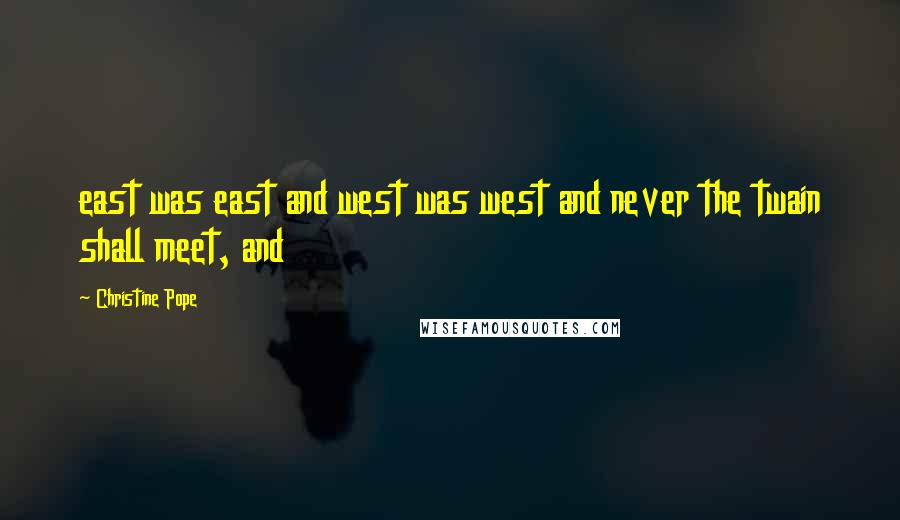 east was east and west was west and never the twain shall meet, and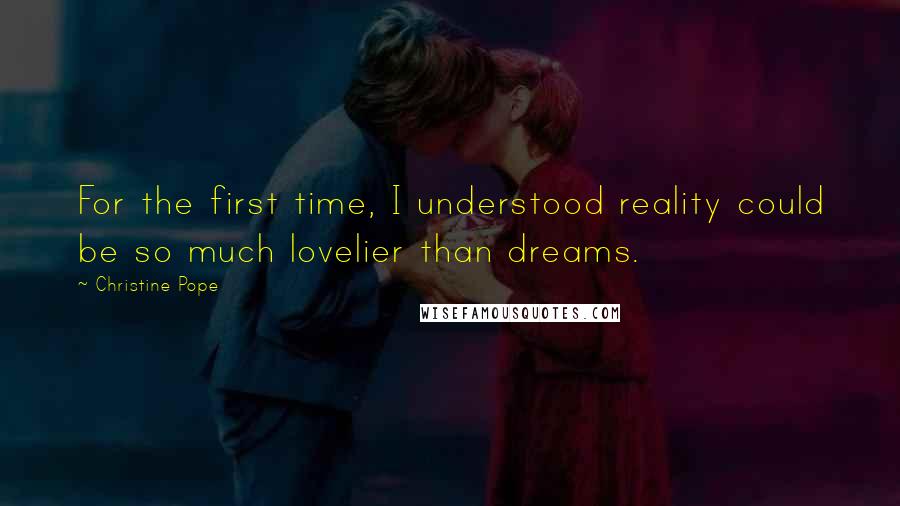 For the first time, I understood reality could be so much lovelier than dreams.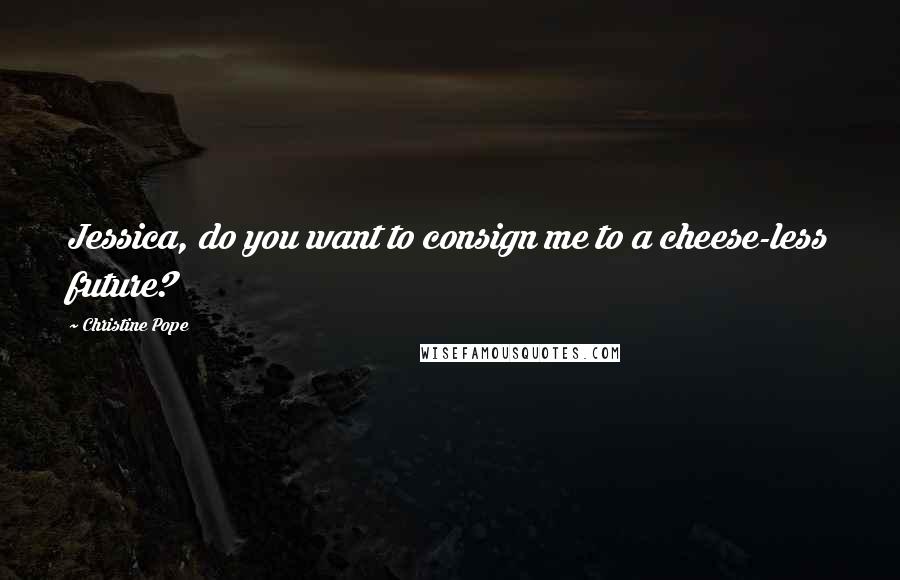 Jessica, do you want to consign me to a cheese-less future?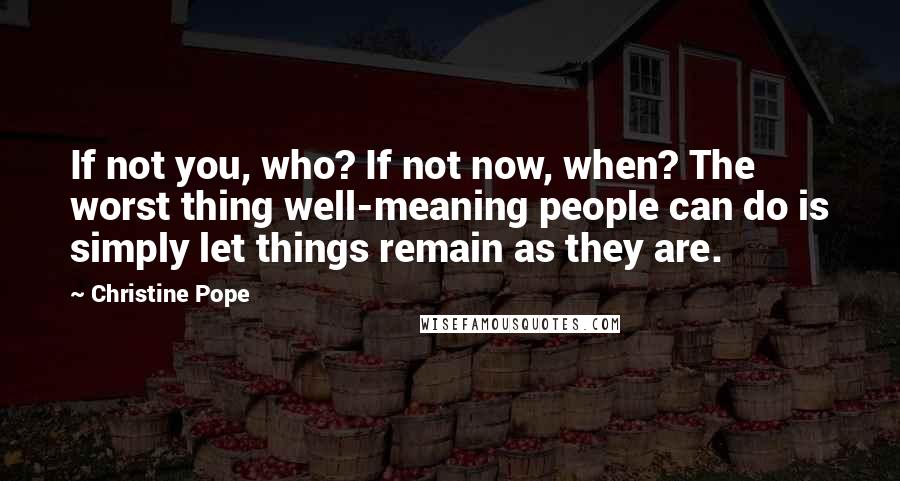 If not you, who? If not now, when? The worst thing well-meaning people can do is simply let things remain as they are.