Most Australian Quotes
Collection of top 36 famous quotes about Most Australian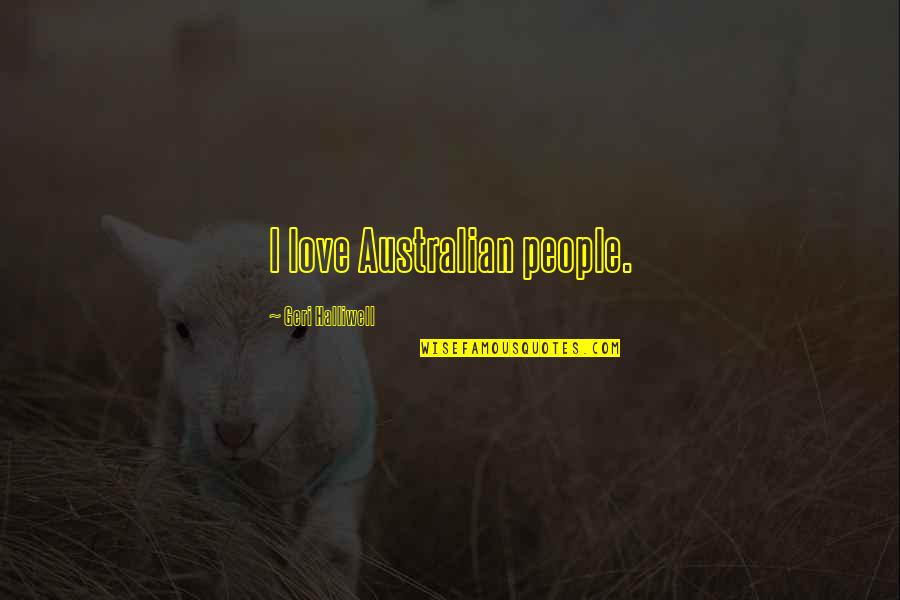 I love Australian people.
—
Geri Halliwell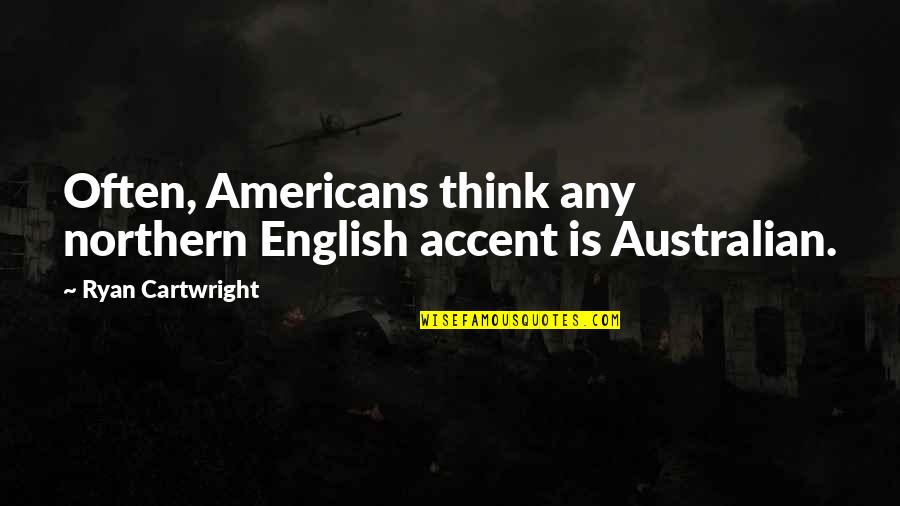 Often, Americans think any northern English accent is Australian.
—
Ryan Cartwright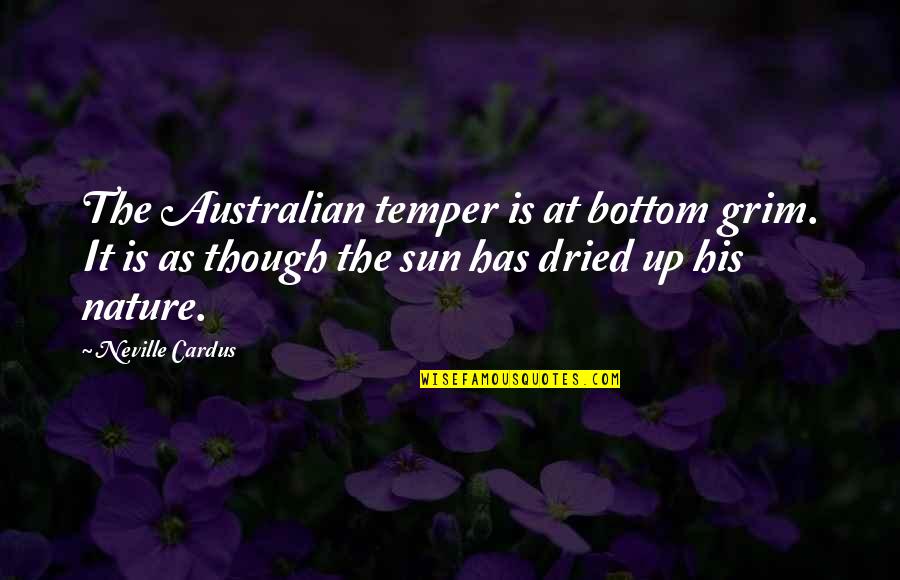 The Australian temper is at bottom grim. It is as though the sun has dried up his nature.
—
Neville Cardus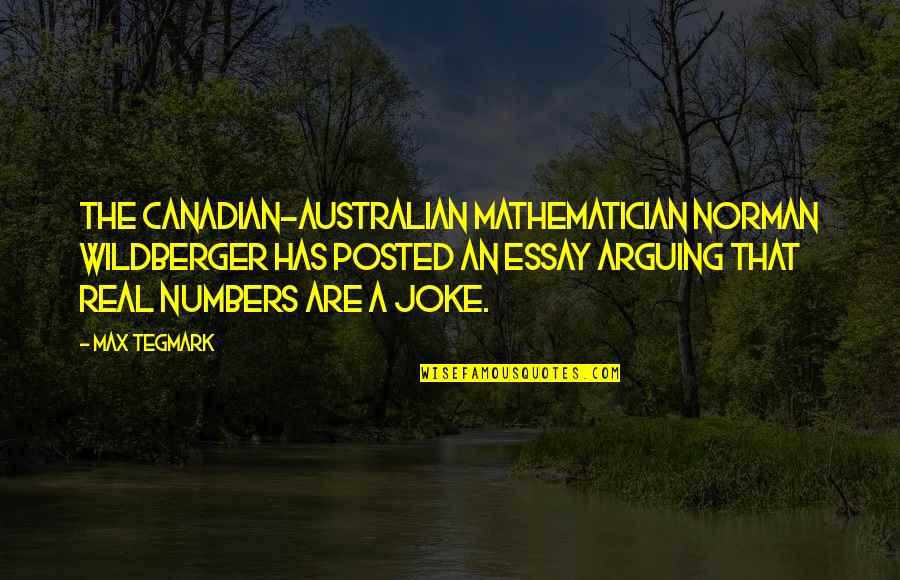 The Canadian-Australian mathematician Norman Wildberger has posted an essay arguing that real numbers are a joke.
—
Max Tegmark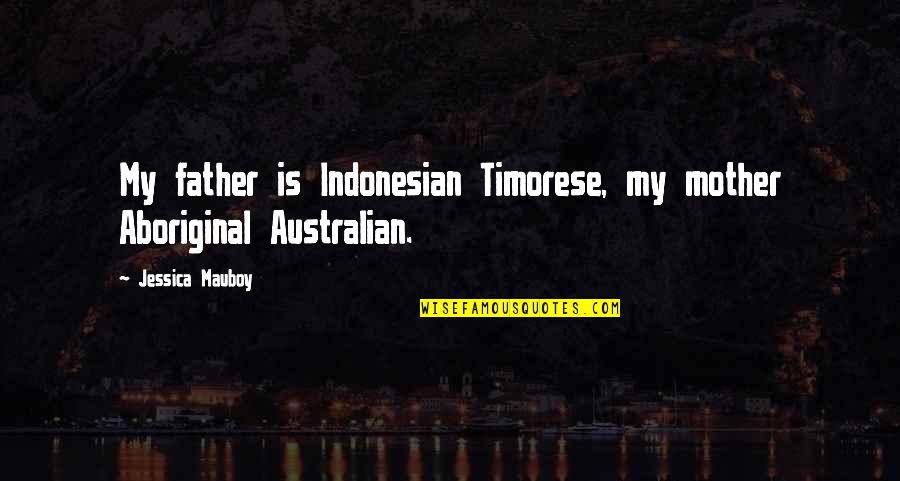 My father is Indonesian Timorese, my mother Aboriginal Australian.
—
Jessica Mauboy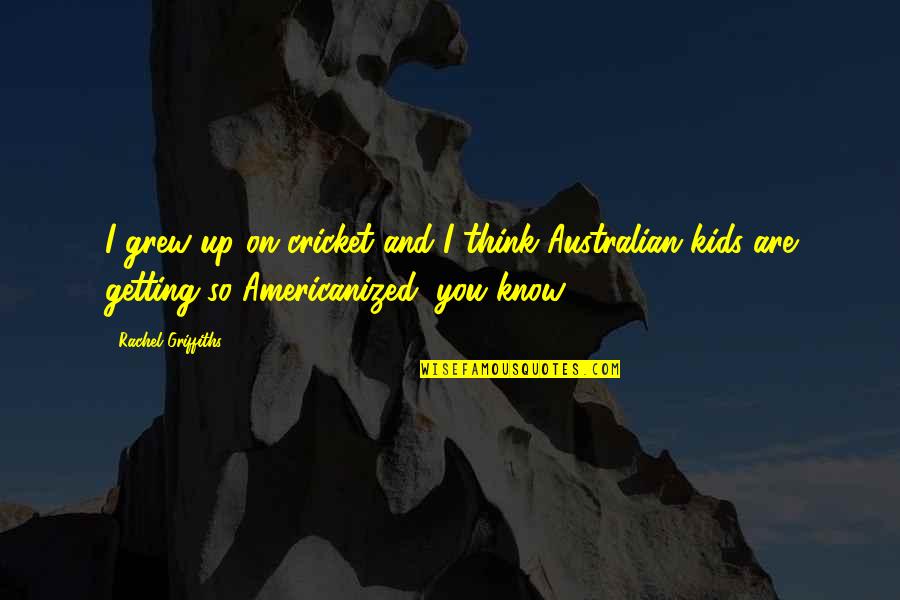 I grew up on cricket and I think Australian kids are getting so Americanized, you know?
—
Rachel Griffiths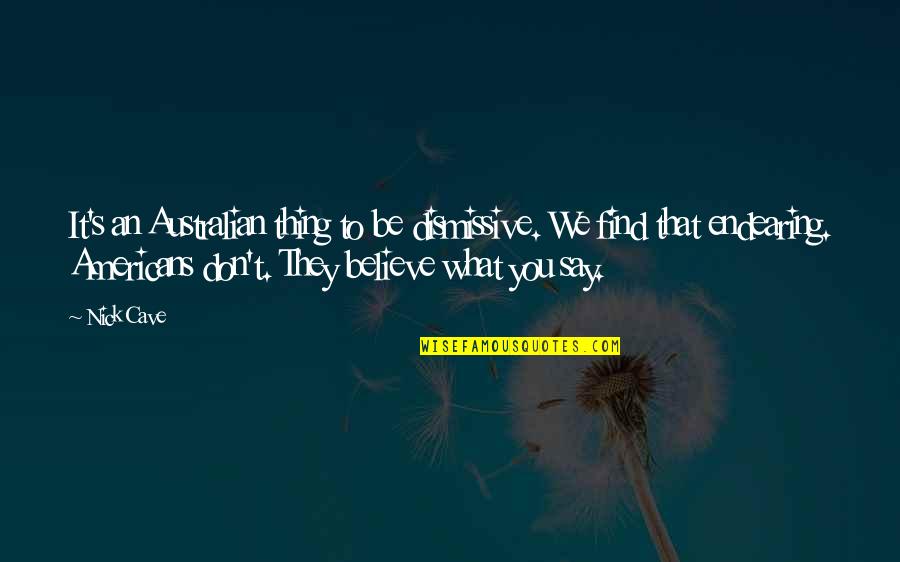 It's an Australian thing to be dismissive. We find that endearing. Americans don't. They believe what you say.
—
Nick Cave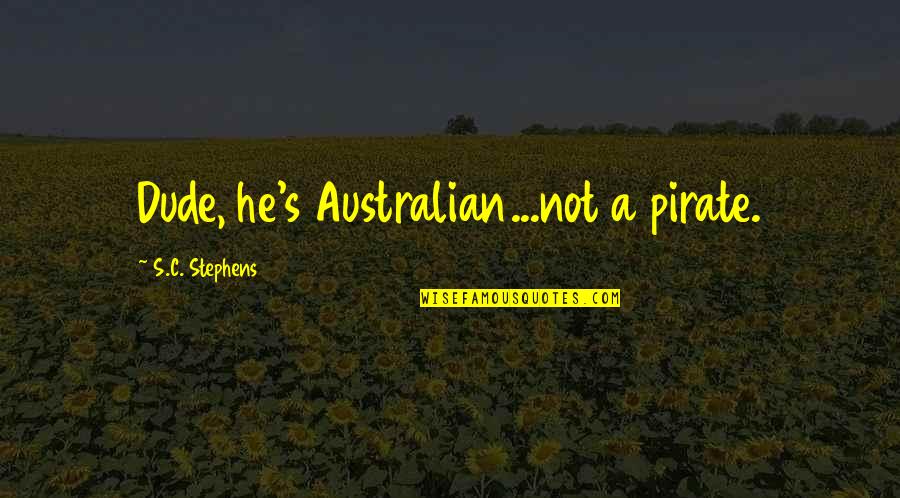 Dude, he's Australian...not a pirate.
—
S.C. Stephens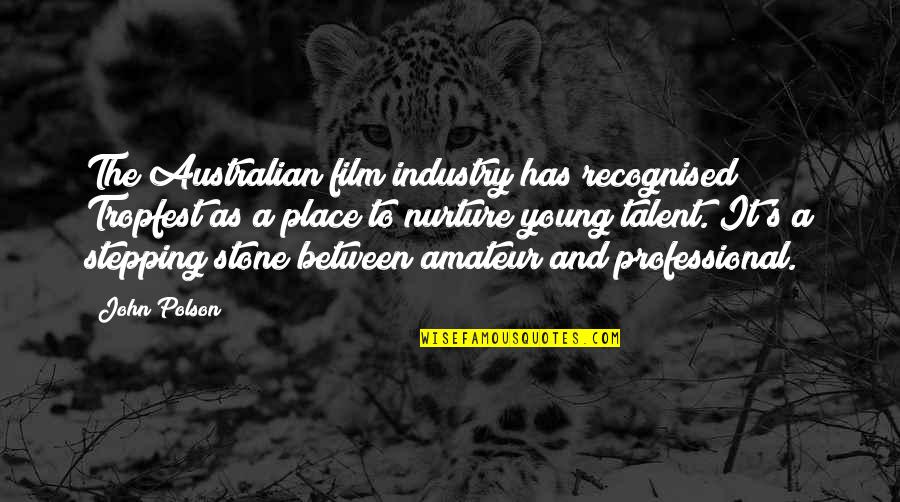 The Australian film industry has recognised Tropfest as a place to nurture young talent. It's a stepping stone between amateur and professional. —
John Polson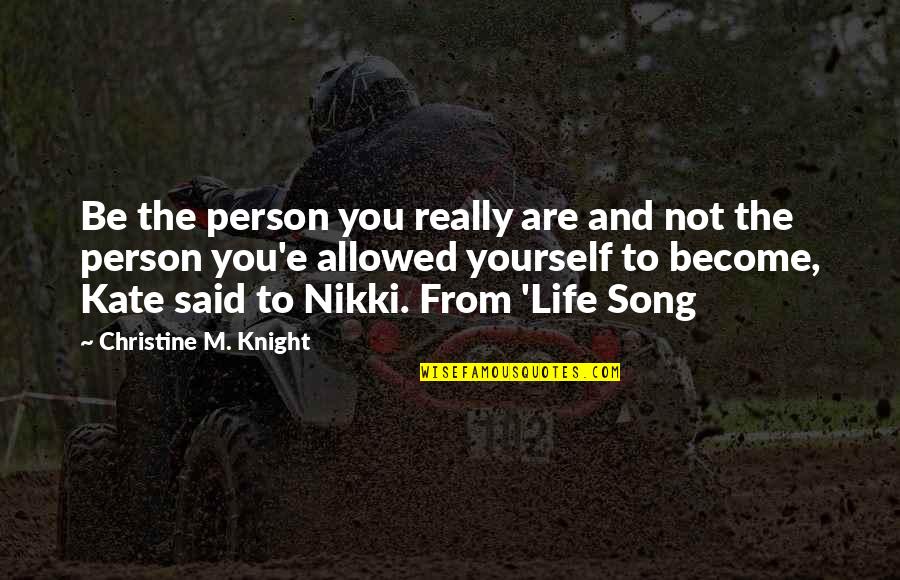 Be the person you really are and not the person you'e allowed yourself to become, Kate said to Nikki.
From 'Life Song —
Christine M. Knight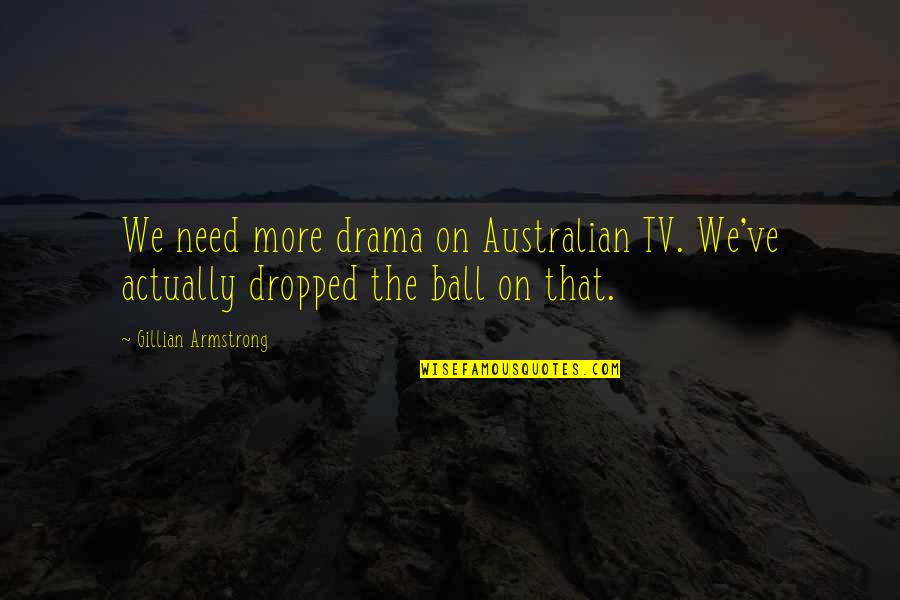 We need more drama on Australian TV. We've actually dropped the ball on that. —
Gillian Armstrong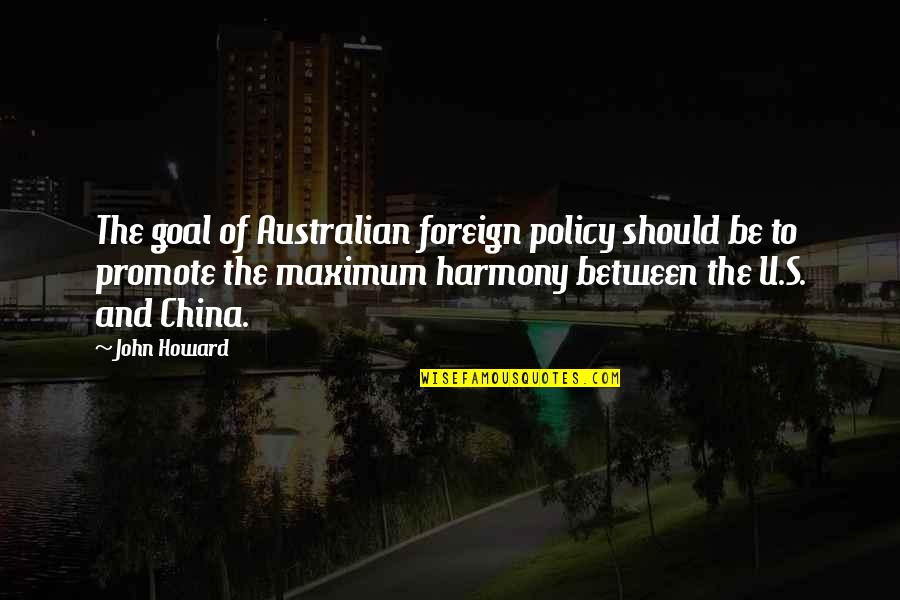 The goal of Australian foreign policy should be to promote the maximum harmony between the U.S. and China. —
John Howard
There's a bunch of directors that I really admire, and Australian ones as well. It would be nice to do a film at home. —
Mia Wasikowska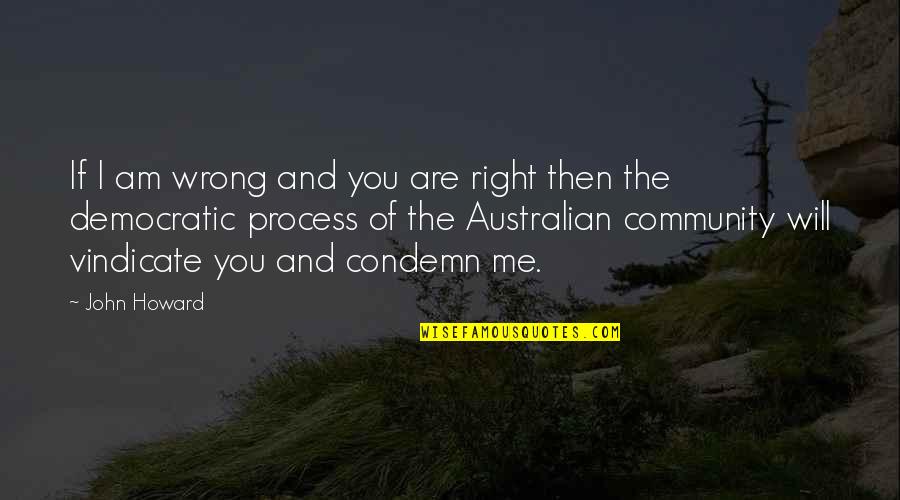 If I am wrong and you are right then the democratic process of the Australian community will vindicate you and condemn me. —
John Howard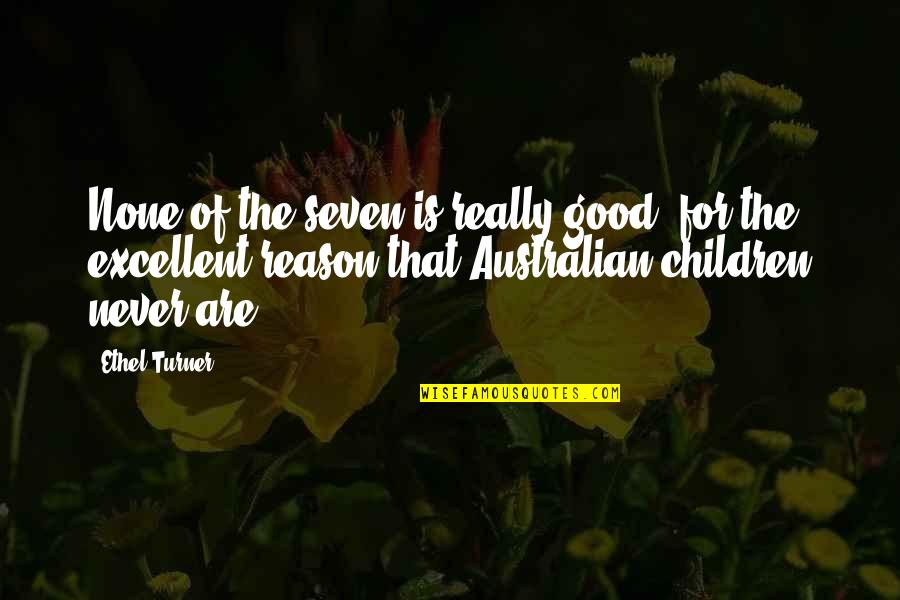 None of the seven is really good, for the excellent reason that Australian children never are. —
Ethel Turner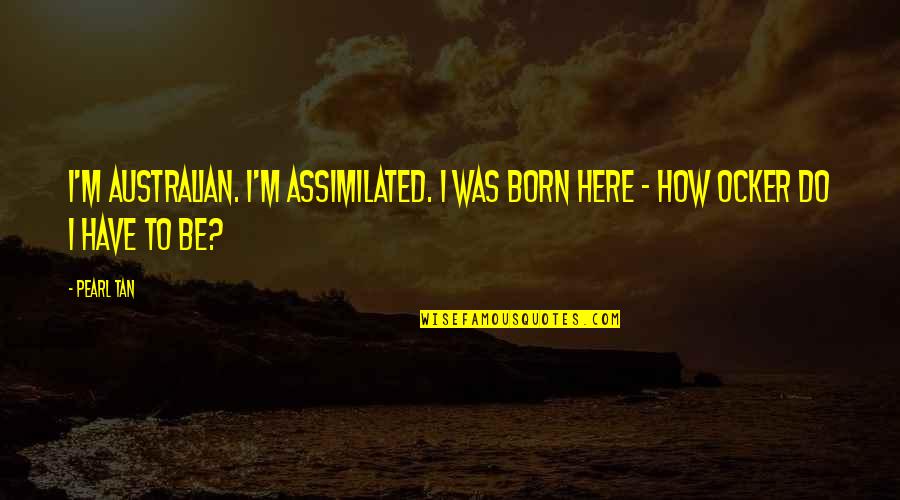 I'm Australian. I'm assimilated. I was born here - how ocker do I have to be? —
Pearl Tan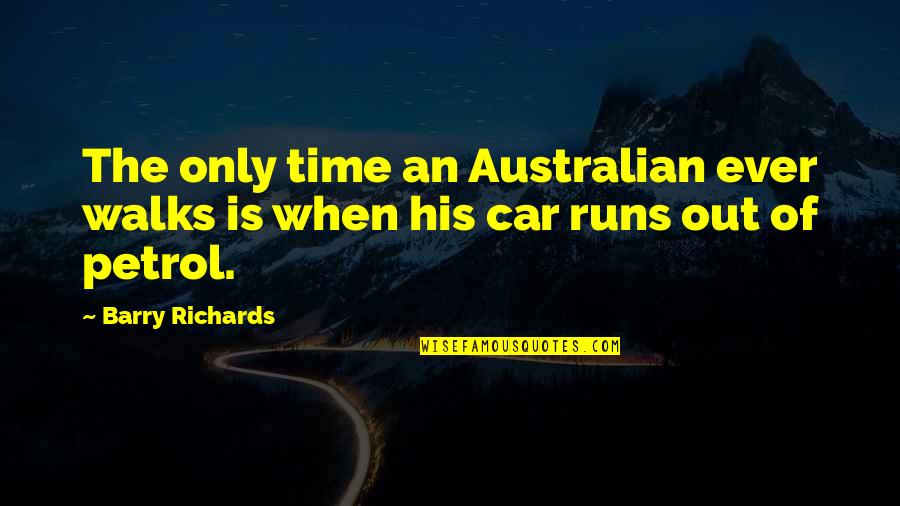 The only time an Australian ever walks is when his car runs out of petrol. —
Barry Richards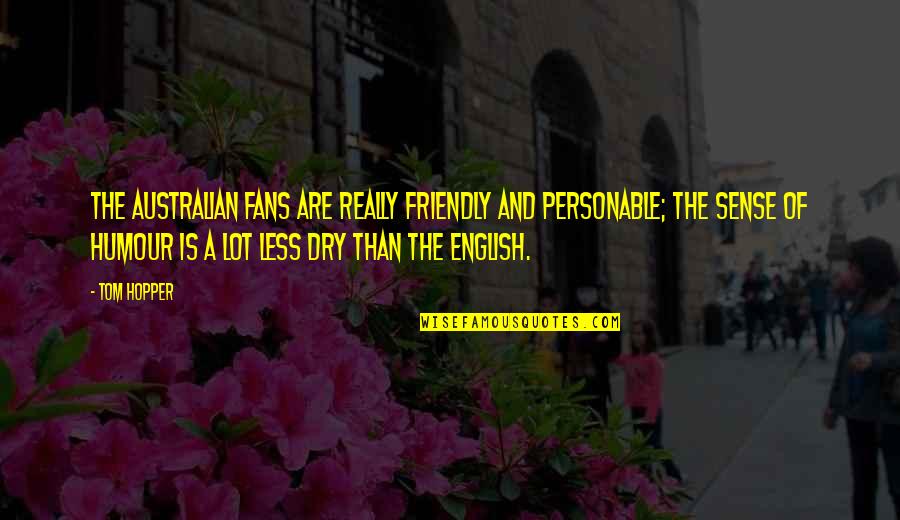 The Australian fans are really friendly and personable; the sense of humour is a lot less dry than the English. —
Tom Hopper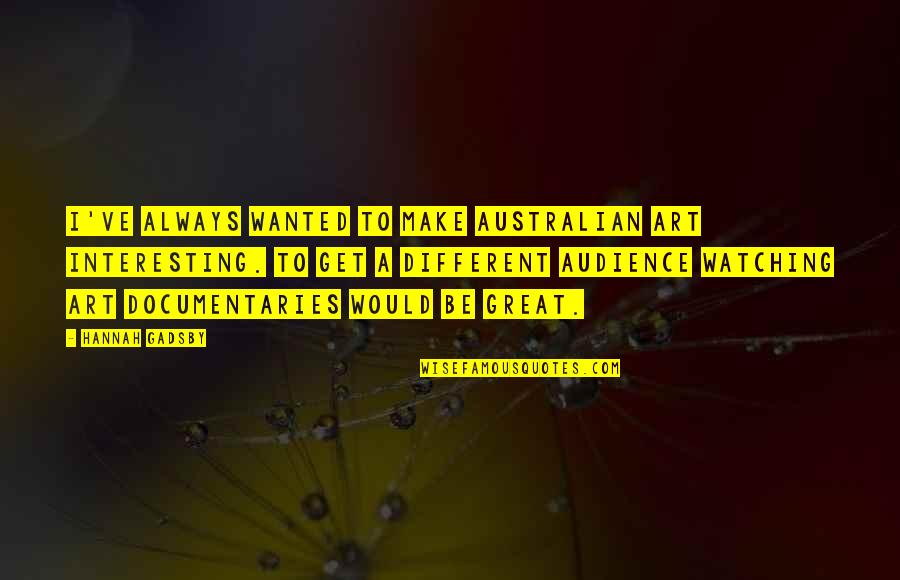 I've always wanted to make Australian art interesting. To get a different audience watching art documentaries would be great. —
Hannah Gadsby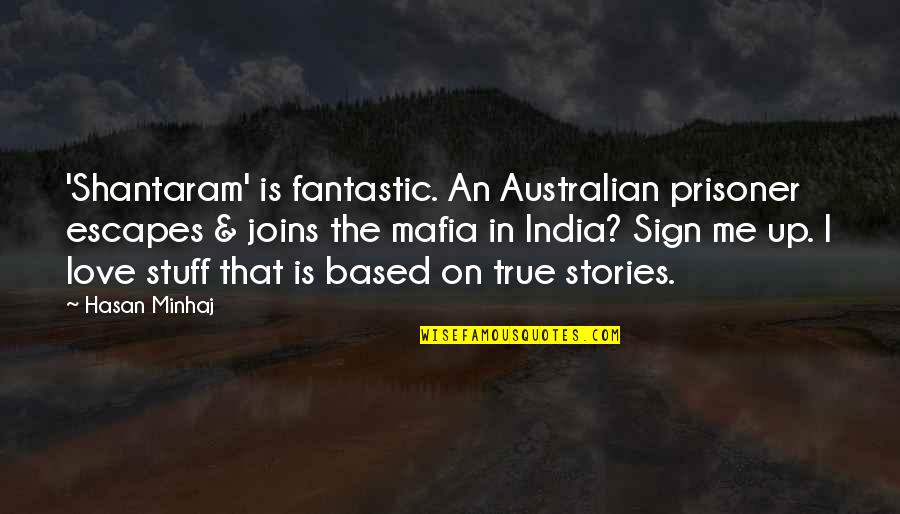 'Shantaram' is fantastic. An Australian prisoner escapes & joins the mafia in India? Sign me up. I love stuff that is based on true stories. —
Hasan Minhaj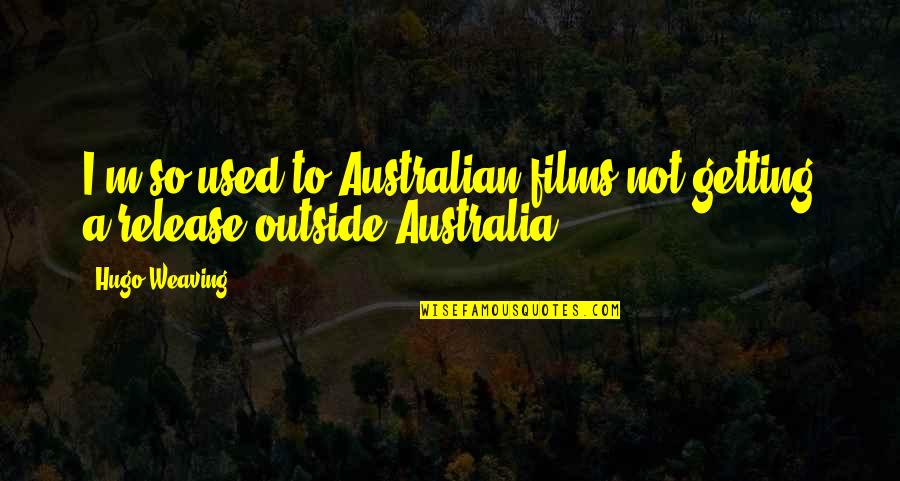 I'm so used to Australian films not getting a release outside Australia. —
Hugo Weaving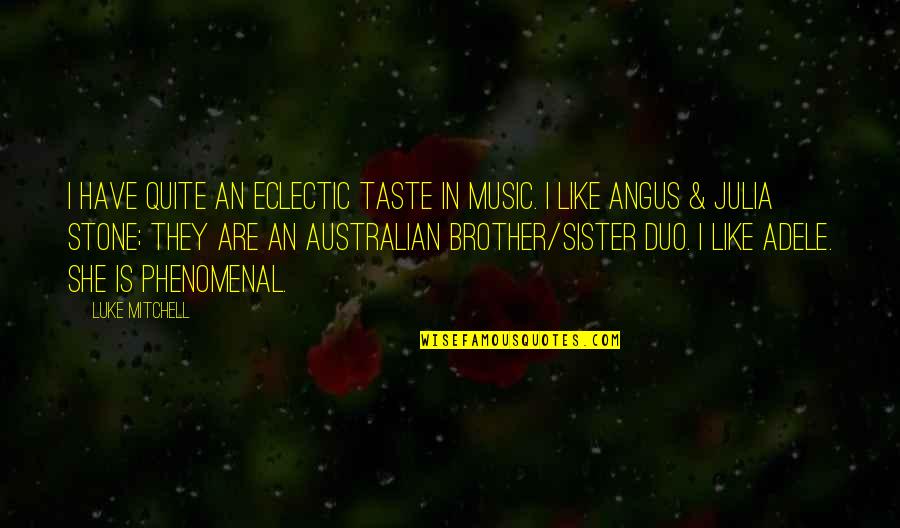 I have quite an eclectic taste in music. I like Angus & Julia Stone; they are an Australian brother/sister duo. I like Adele. She is phenomenal. —
Luke Mitchell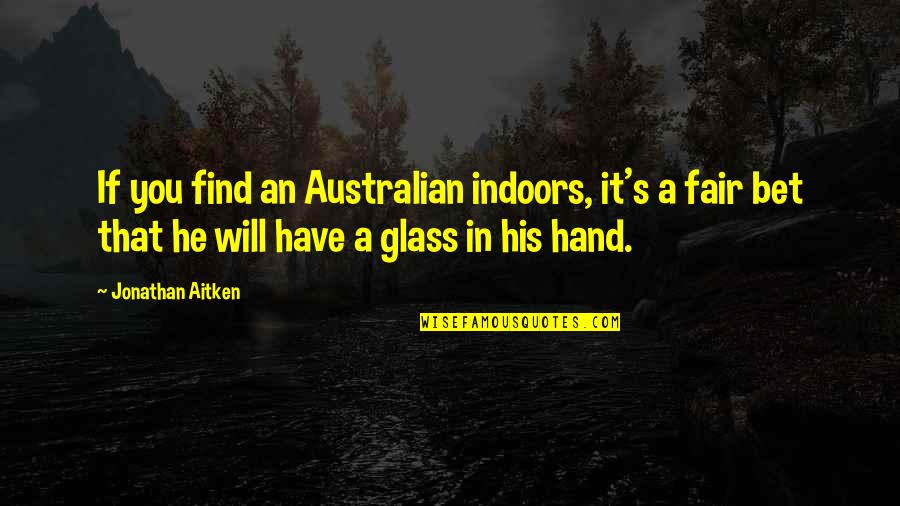 If you find an Australian indoors, it's a fair bet that he will have a glass in his hand. —
Jonathan Aitken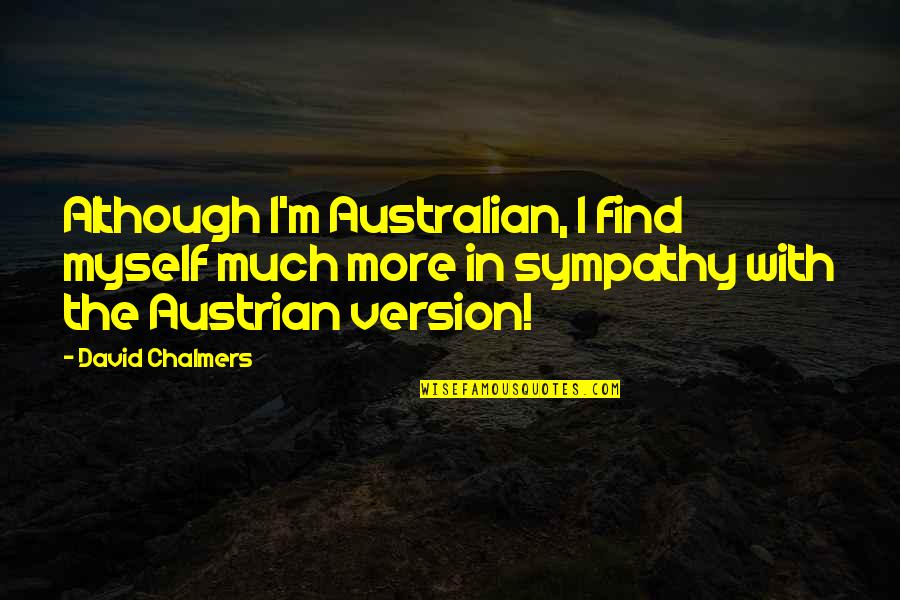 Although I'm Australian, I find myself much more in sympathy with the Austrian version! —
David Chalmers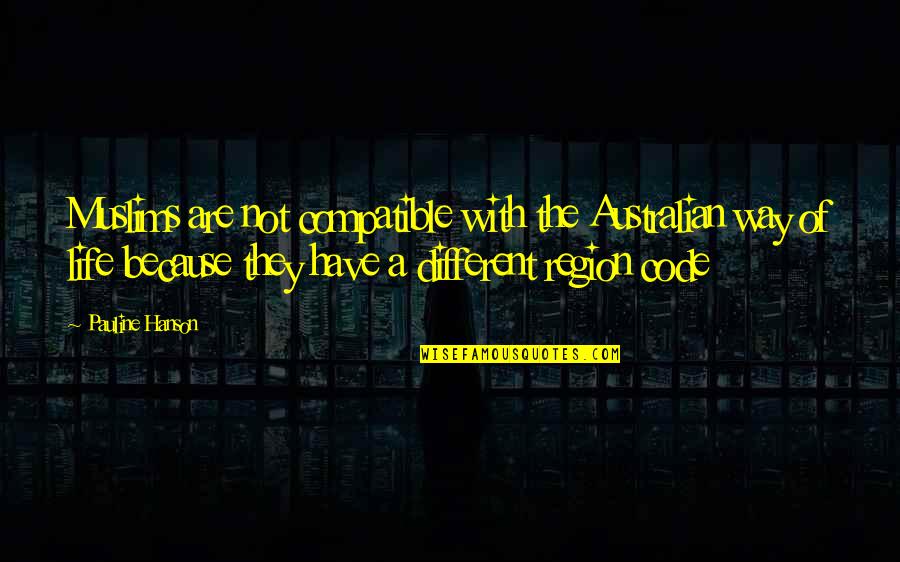 Muslims are not compatible with the Australian way of life because they have a different region code —
Pauline Hanson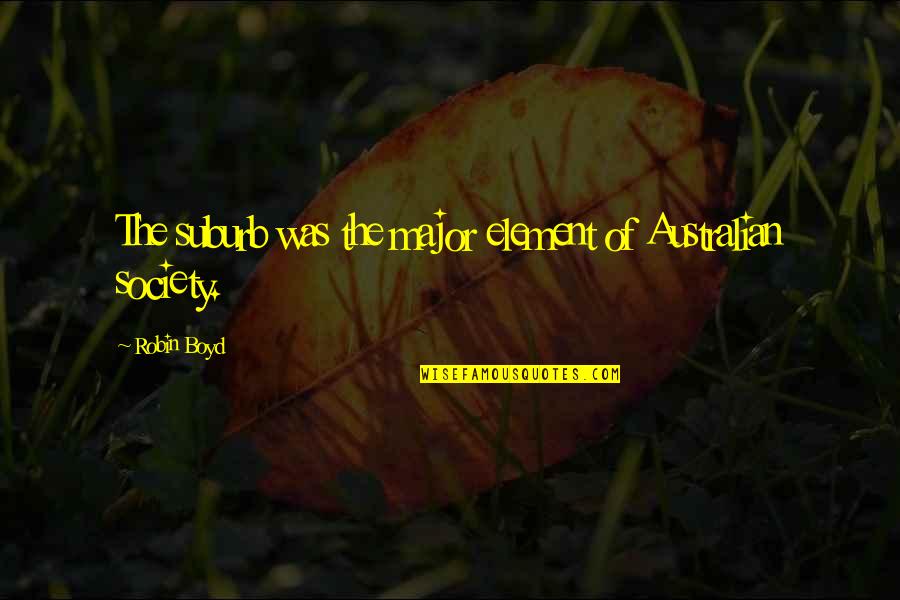 The suburb was the major element of Australian society. —
Robin Boyd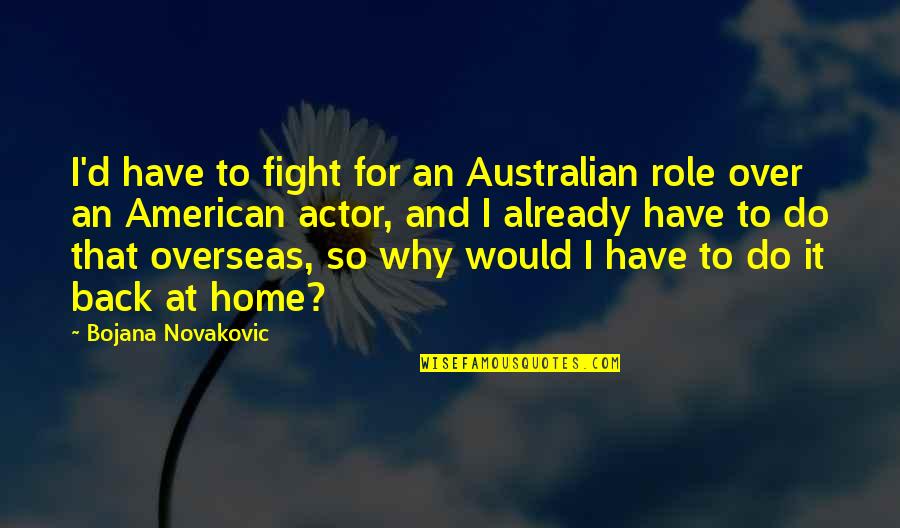 I'd have to fight for an Australian role over an American actor, and I already have to do that overseas, so why would I have to do it back at home? —
Bojana Novakovic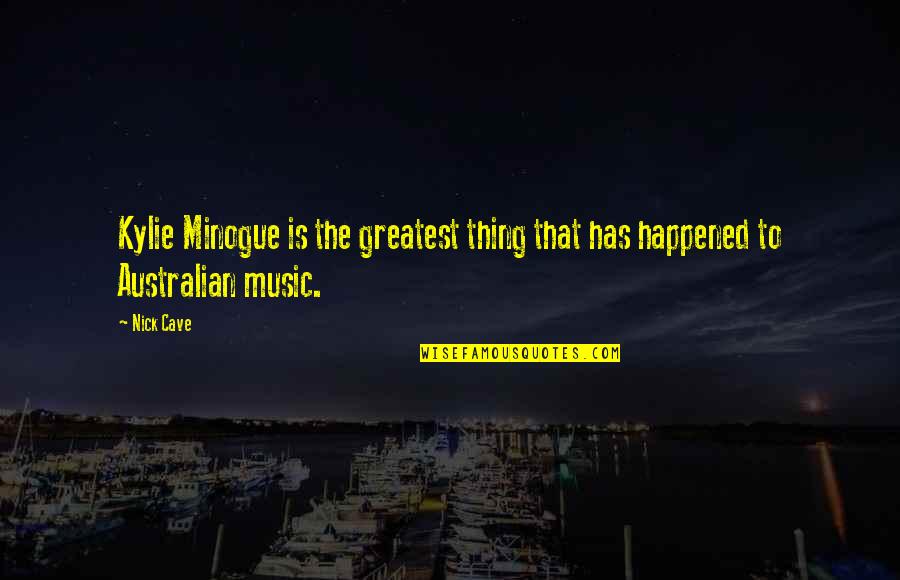 Kylie Minogue is the greatest thing that has happened to Australian music. —
Nick Cave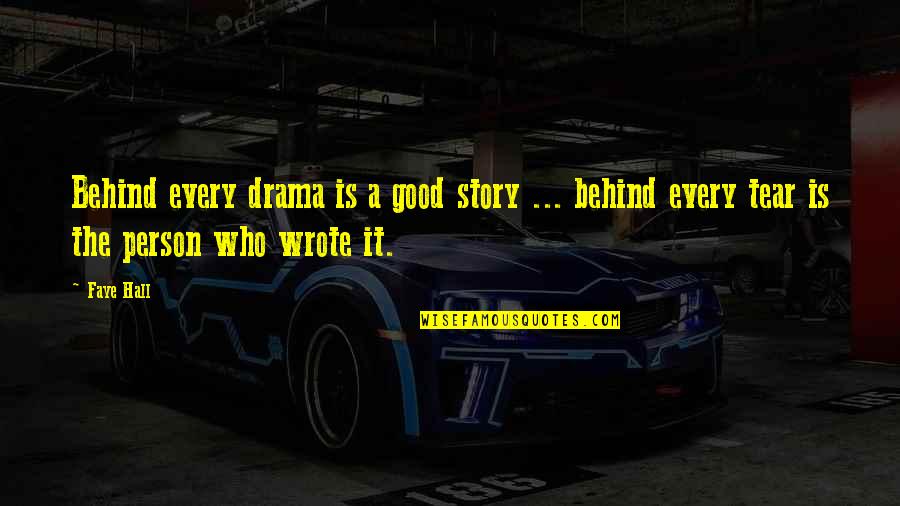 Behind every drama is a good story ... behind every tear is the person who wrote it. —
Faye Hall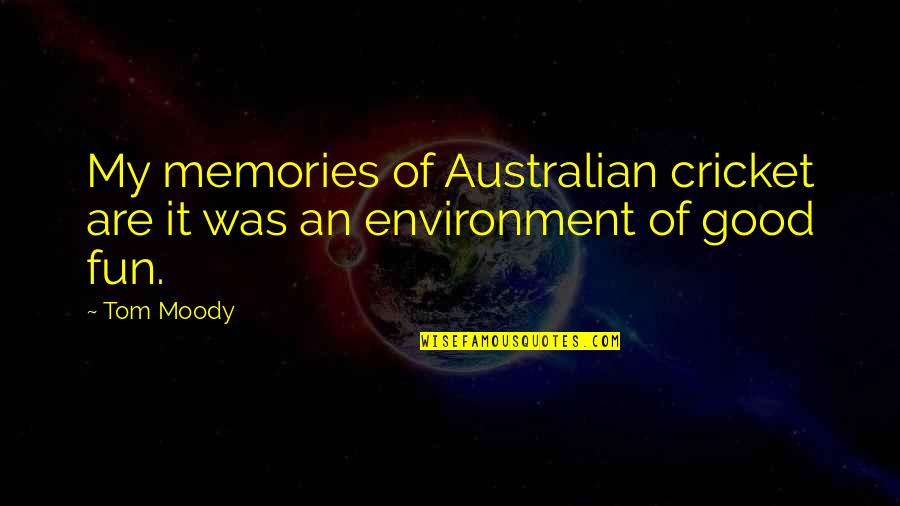 My memories of Australian cricket are it was an environment of good fun. —
Tom Moody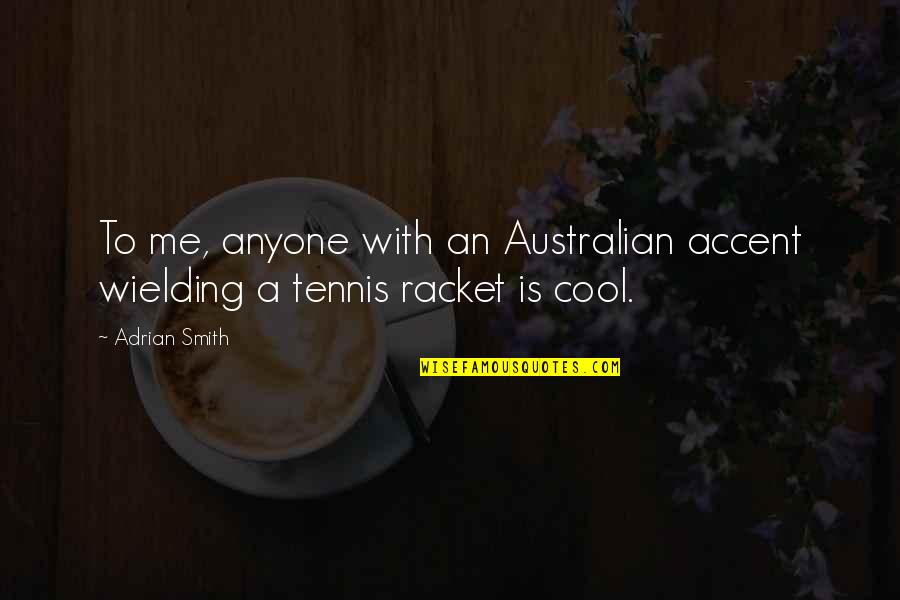 To me, anyone with an Australian accent wielding a tennis racket is cool. —
Adrian Smith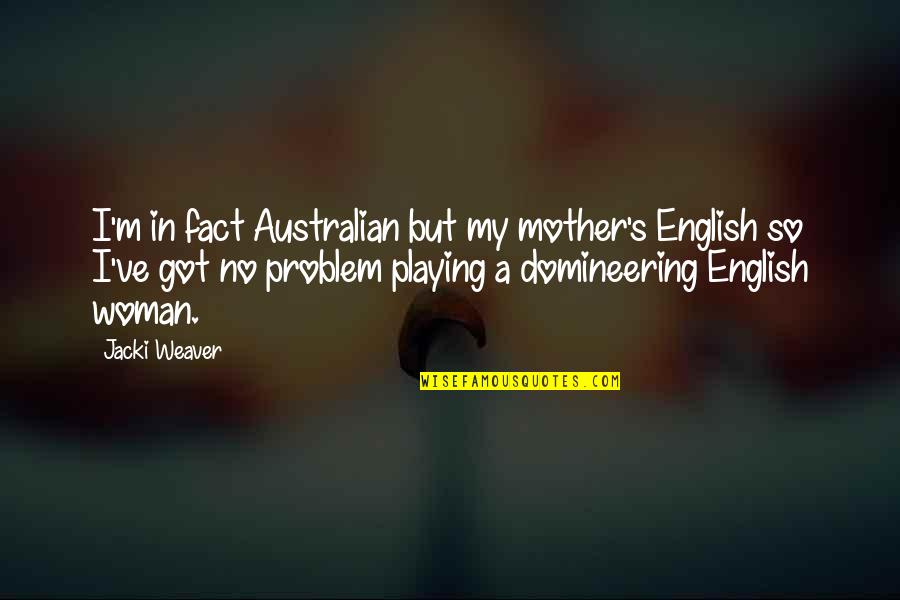 I'm in fact Australian but my mother's English so I've got no problem playing a domineering English woman. —
Jacki Weaver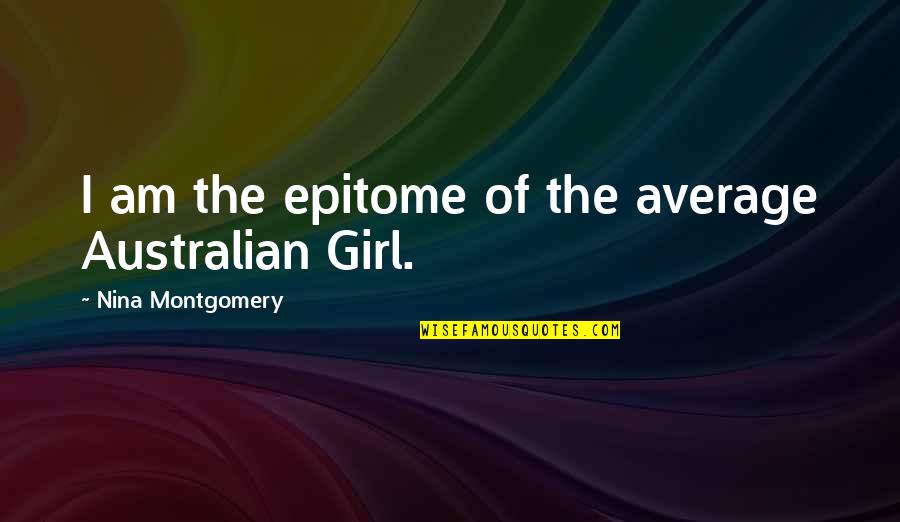 I am the epitome of the average Australian Girl. —
Nina Montgomery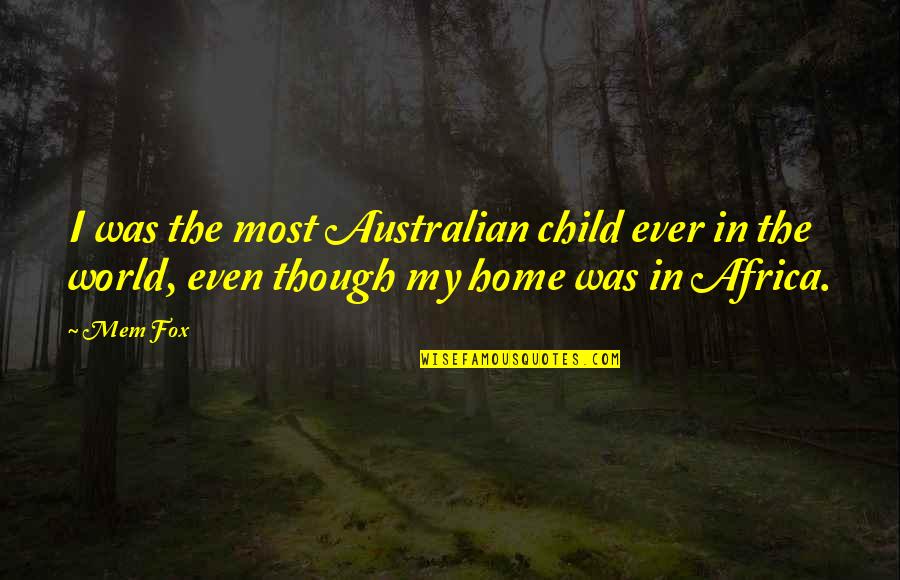 I was the most Australian child ever in the world, even though my home was in Africa. —
Mem Fox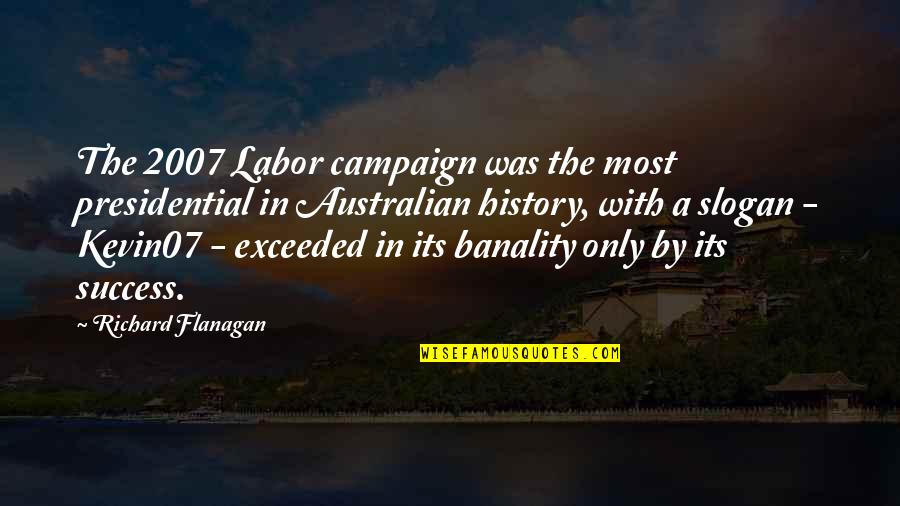 The 2007 Labor campaign was the most presidential in Australian history, with a slogan - Kevin07 - exceeded in its banality only by its success. —
Richard Flanagan