Moments You Live For Quotes
Collection of top 60 famous quotes about Moments You Live For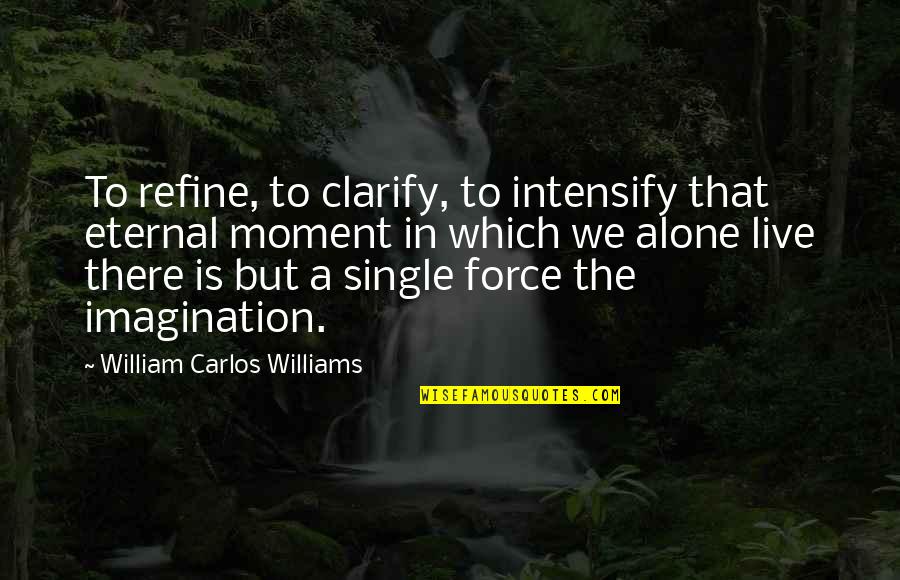 To refine, to clarify, to intensify that eternal moment in which we alone live there is but a single force the imagination.
—
William Carlos Williams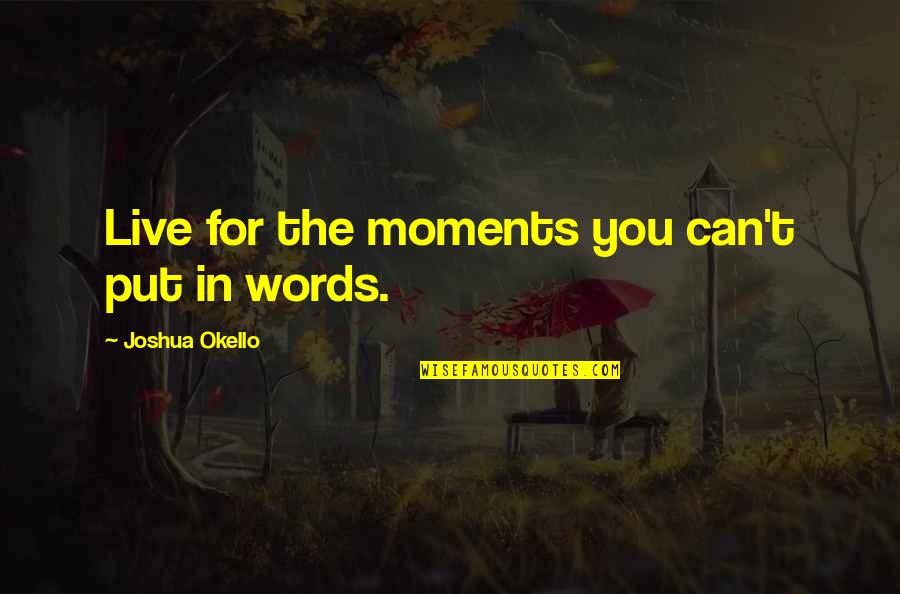 Live for the moments you can't put in words.
—
Joshua Okello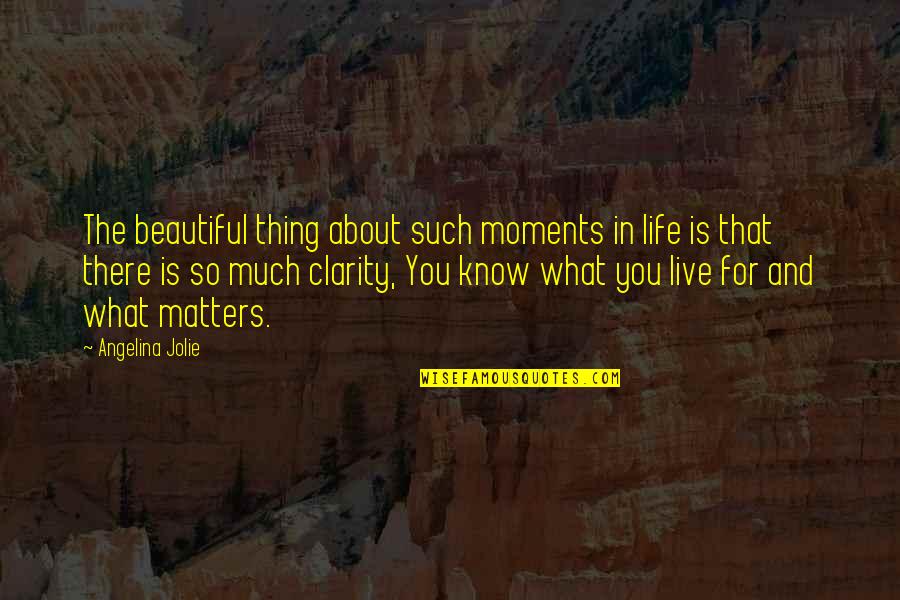 The beautiful thing about such moments in life is that there is so much clarity, You know what you live for and what matters.
—
Angelina Jolie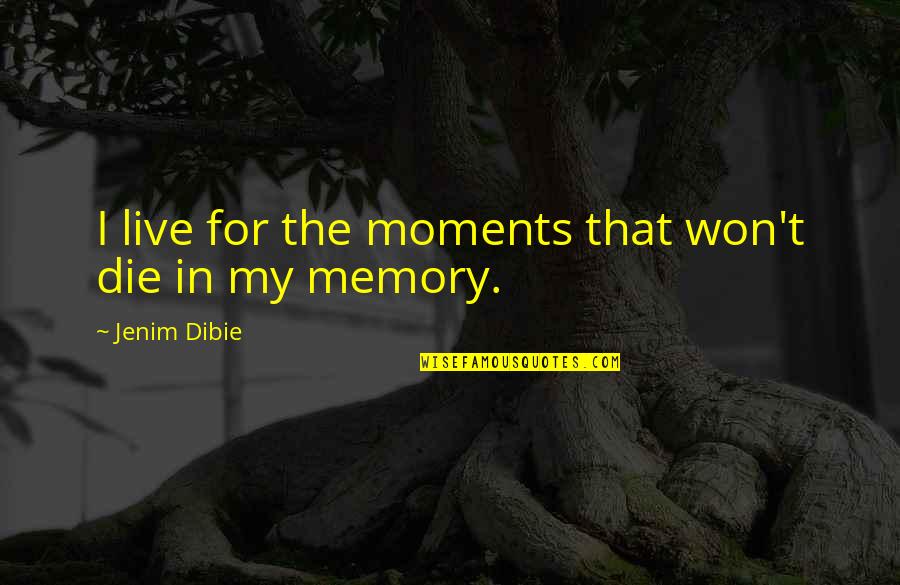 I live for the moments that won't die in my memory.
—
Jenim Dibie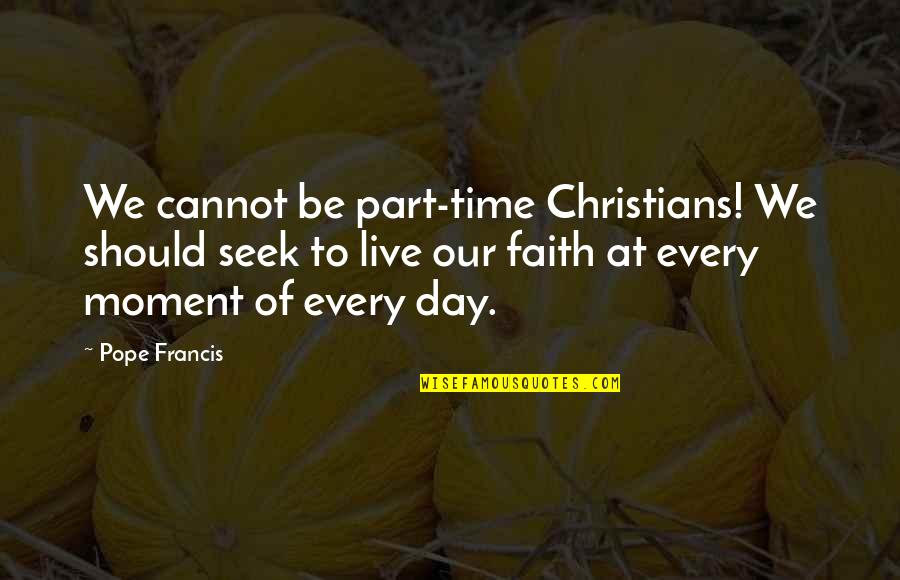 We cannot be part-time Christians! We should seek to live our faith at every moment of every day.
—
Pope Francis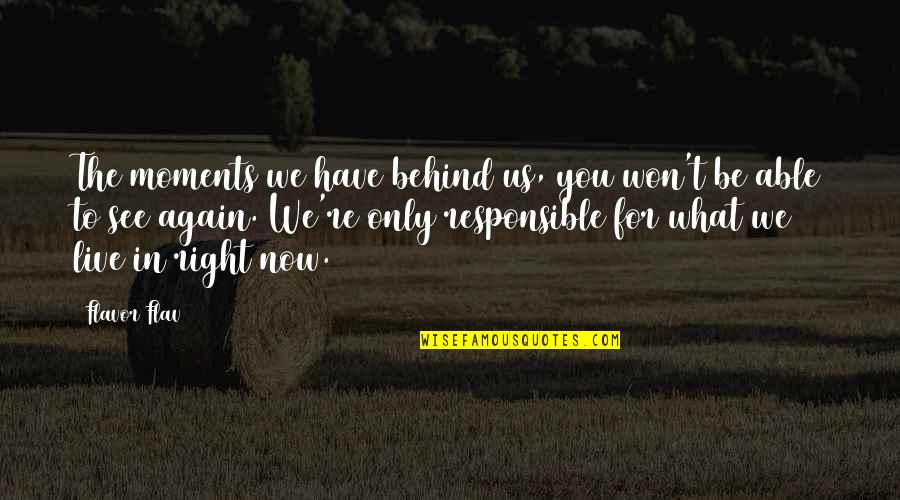 The moments we have behind us, you won't be able to see again. We're only responsible for what we live in right now.
—
Flavor Flav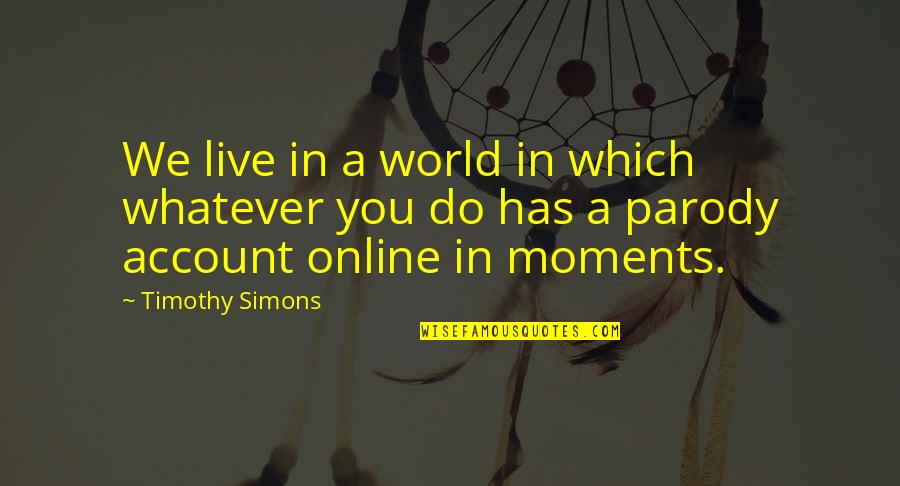 We live in a world in which whatever you do has a parody account online in moments.
—
Timothy Simons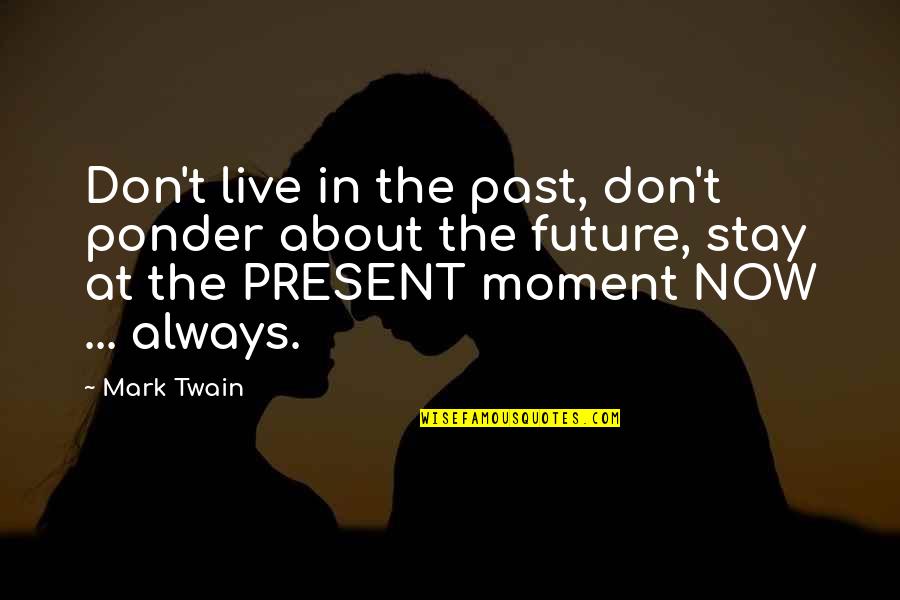 Don't live in the past, don't ponder about the future, stay at the PRESENT moment NOW ... always.
—
Mark Twain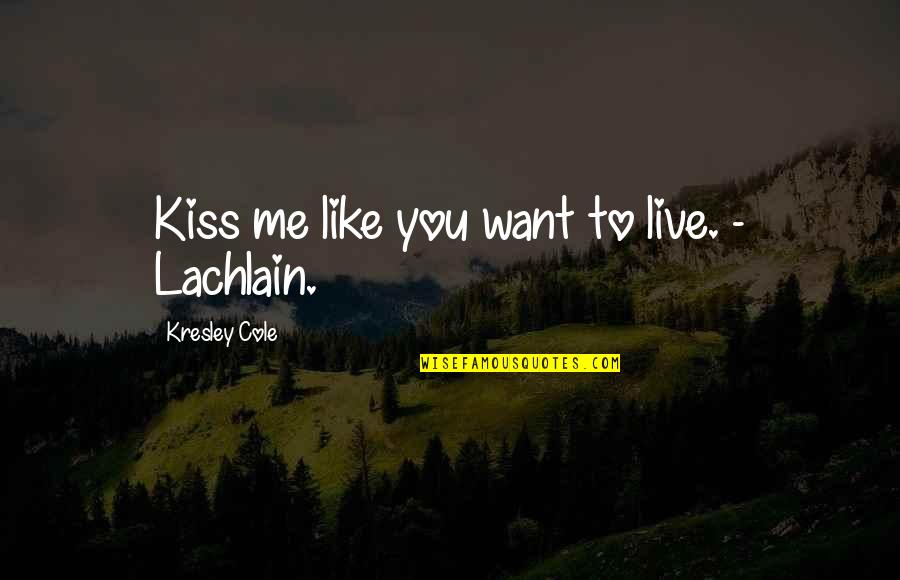 Kiss me like you want to live.
- Lachlain.
—
Kresley Cole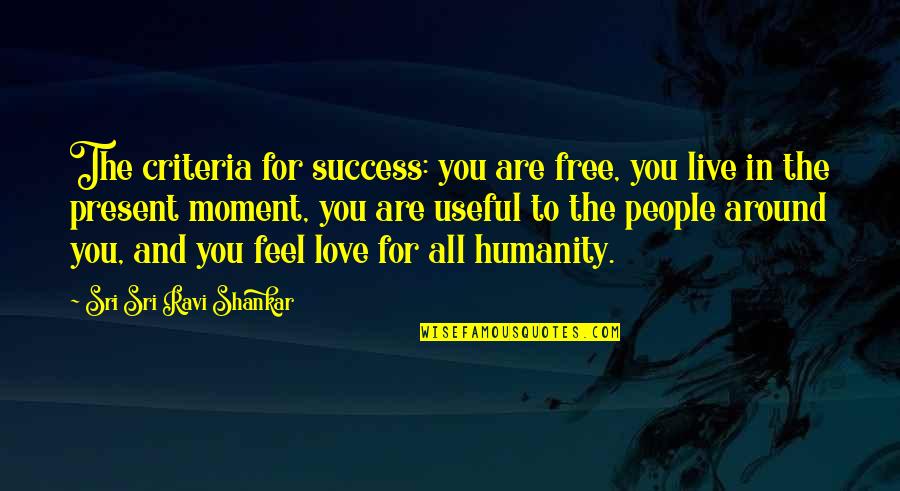 The criteria for success: you are free, you live in the present moment, you are useful to the people around you, and you feel love for all humanity.
—
Sri Sri Ravi Shankar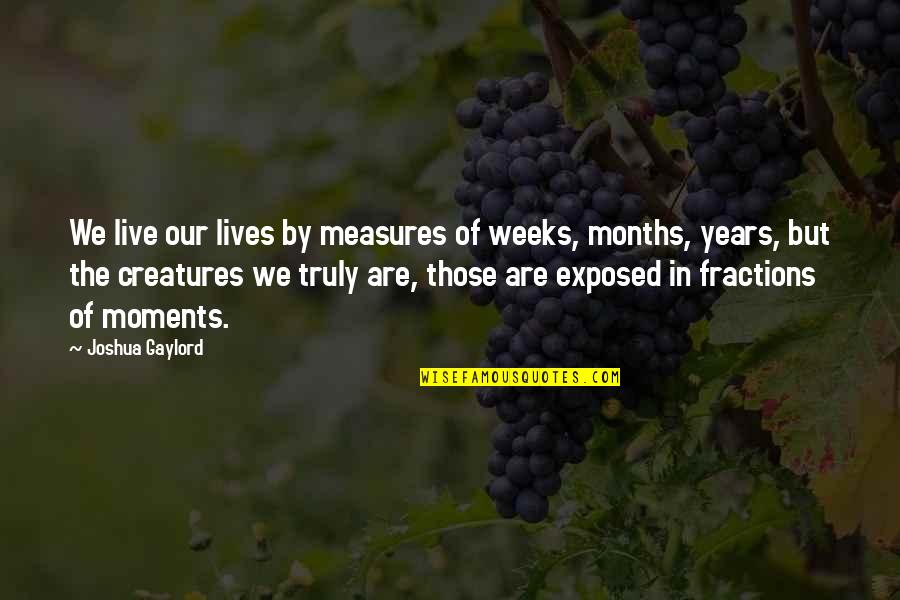 We live our lives by measures of weeks, months, years, but the creatures we truly are, those are exposed in fractions of moments.
—
Joshua Gaylord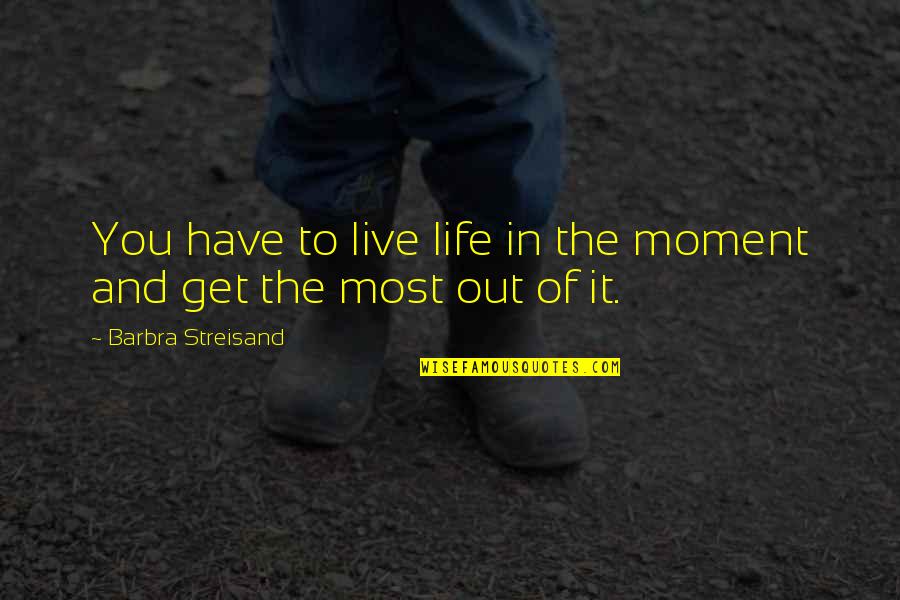 You have to live life in the moment and get the most out of it.
—
Barbra Streisand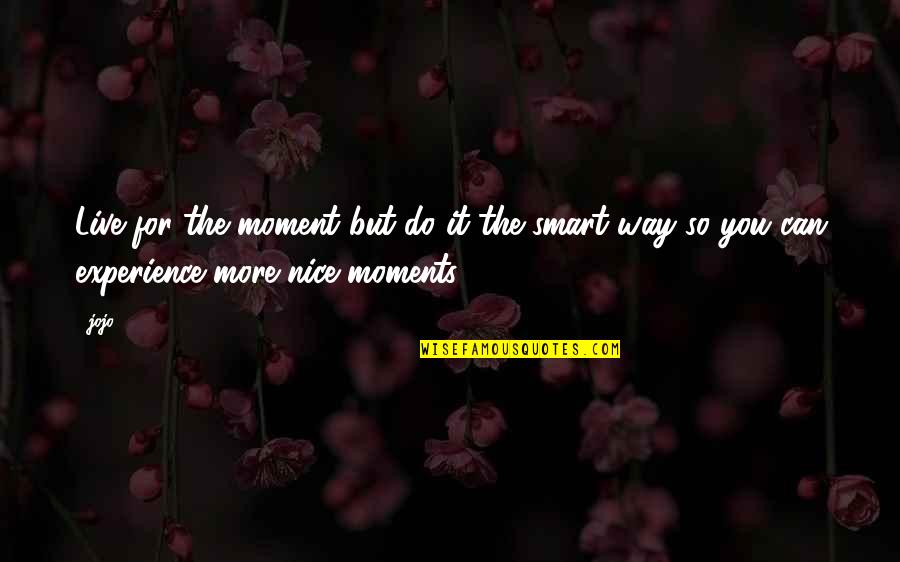 Live for the moment but do it the smart way so you can experience more nice moments !!
—
Jojo1980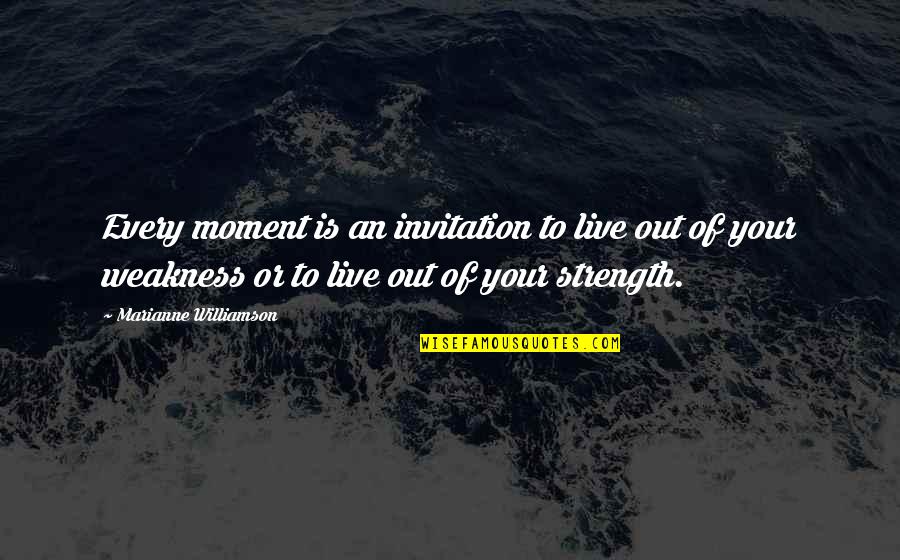 Every moment is an invitation to live out of your weakness or to live out of your strength.
—
Marianne Williamson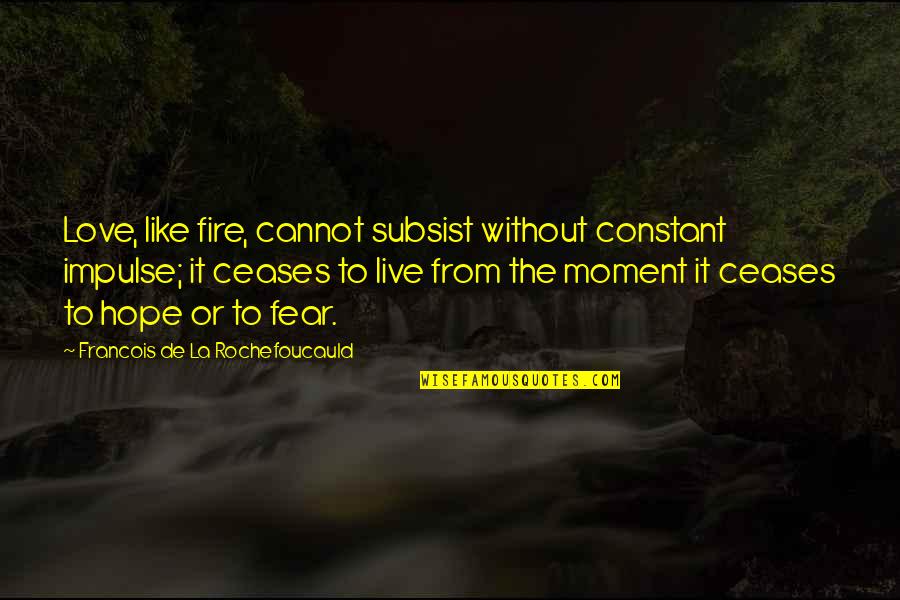 Love, like fire, cannot subsist without constant impulse; it ceases to live from the moment it ceases to hope or to fear. —
Francois De La Rochefoucauld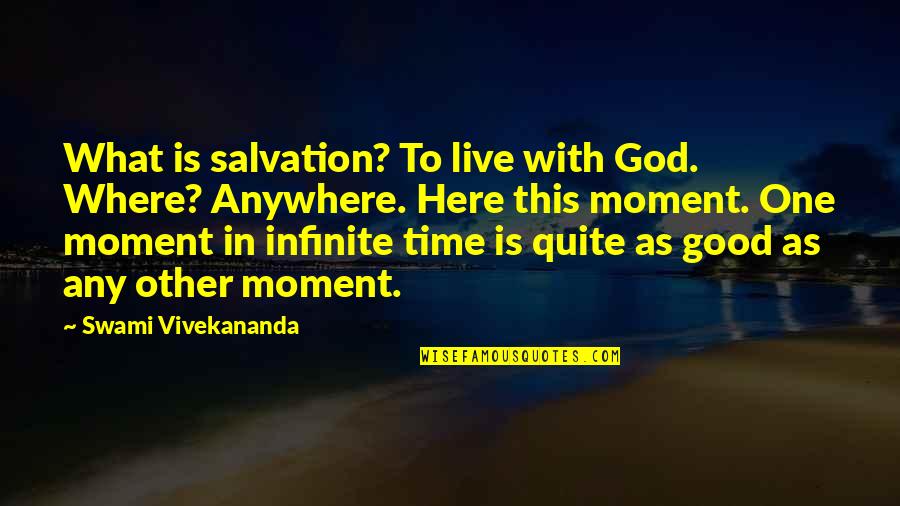 What is salvation? To live with God. Where? Anywhere. Here this moment. One moment in infinite time is quite as good as any other moment. —
Swami Vivekananda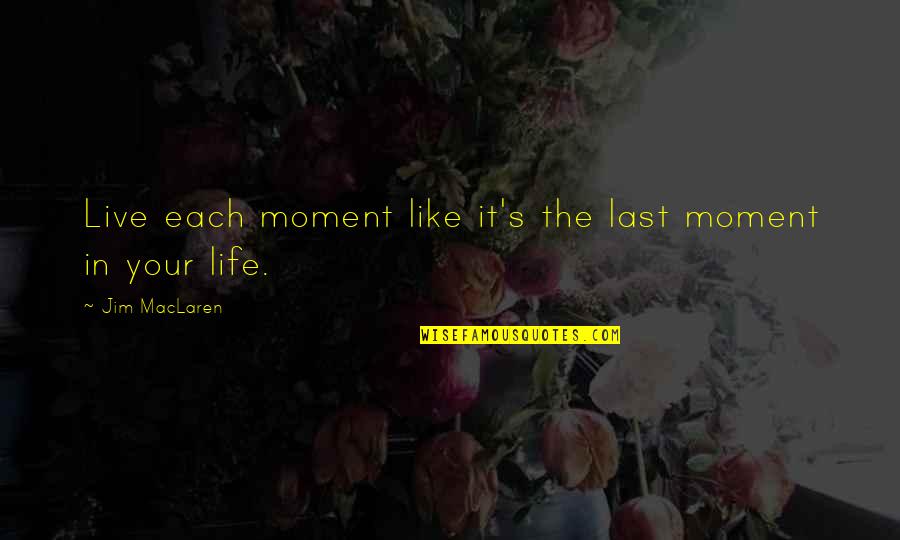 Live each moment like it's the last moment in your life. —
Jim MacLaren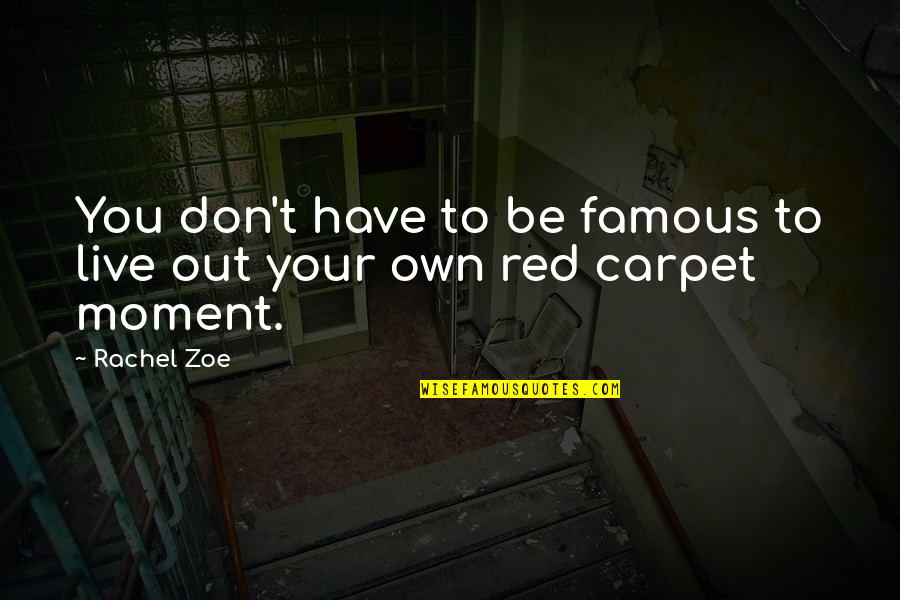 You don't have to be famous to live out your own red carpet moment. —
Rachel Zoe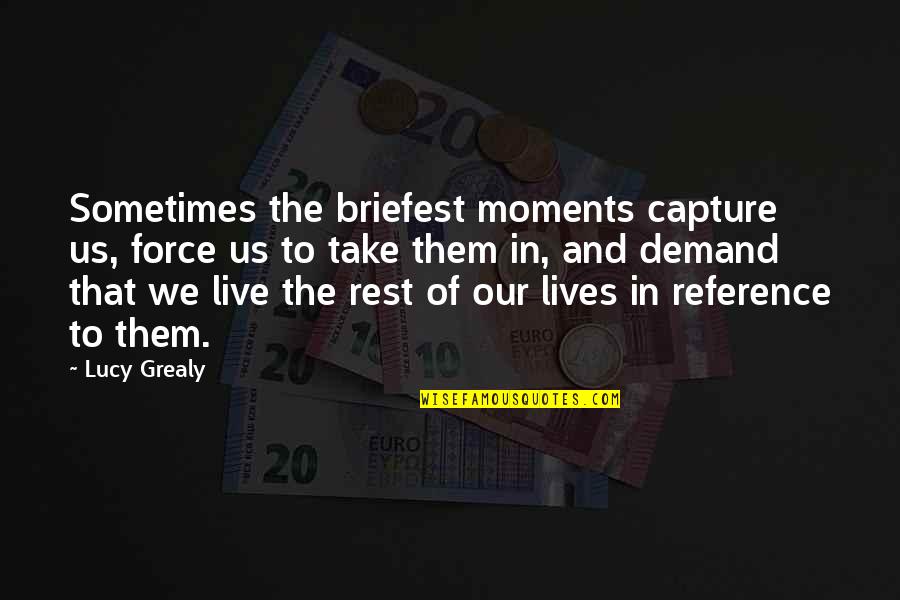 Sometimes the briefest moments capture us, force us to take them in, and demand that we live the rest of our lives in reference to them. —
Lucy Grealy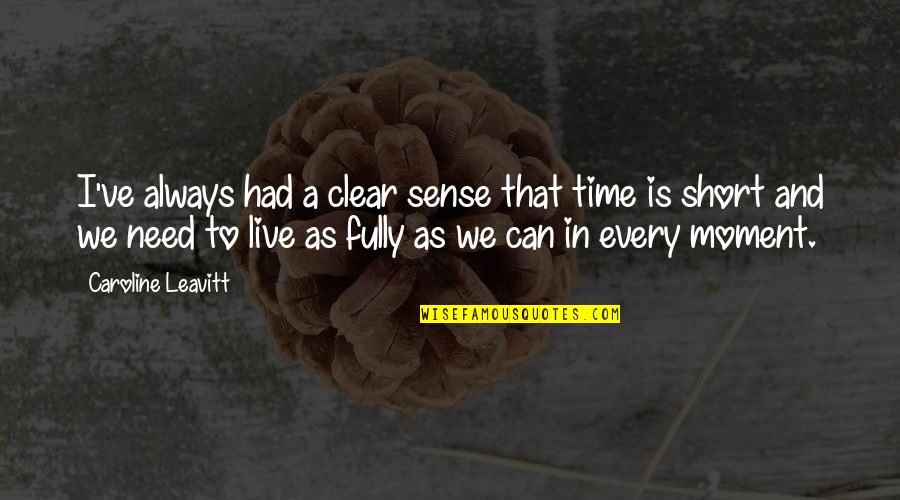 I've always had a clear sense that time is short and we need to live as fully as we can in every moment. —
Caroline Leavitt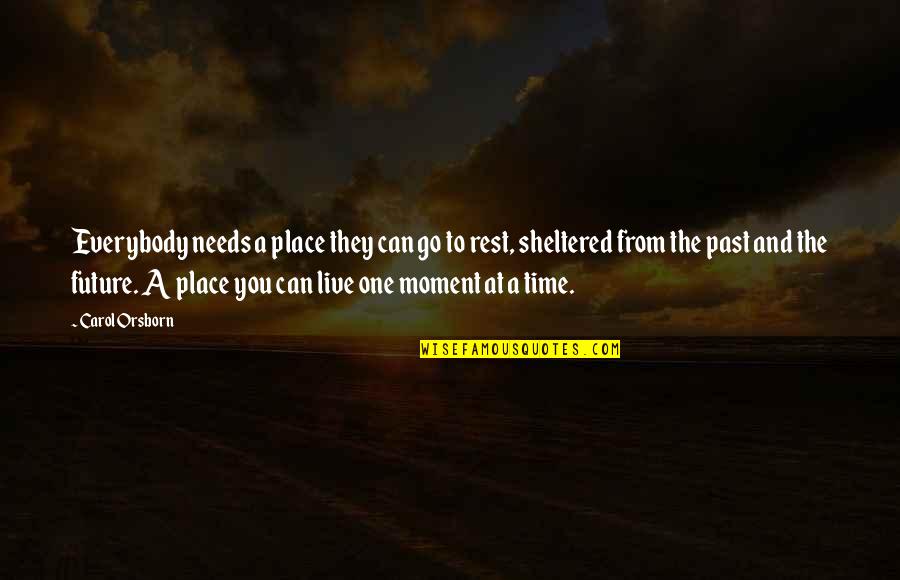 Everybody needs a place they can go to rest, sheltered from the past and the future. A place you can live one moment at a time. —
Carol Orsborn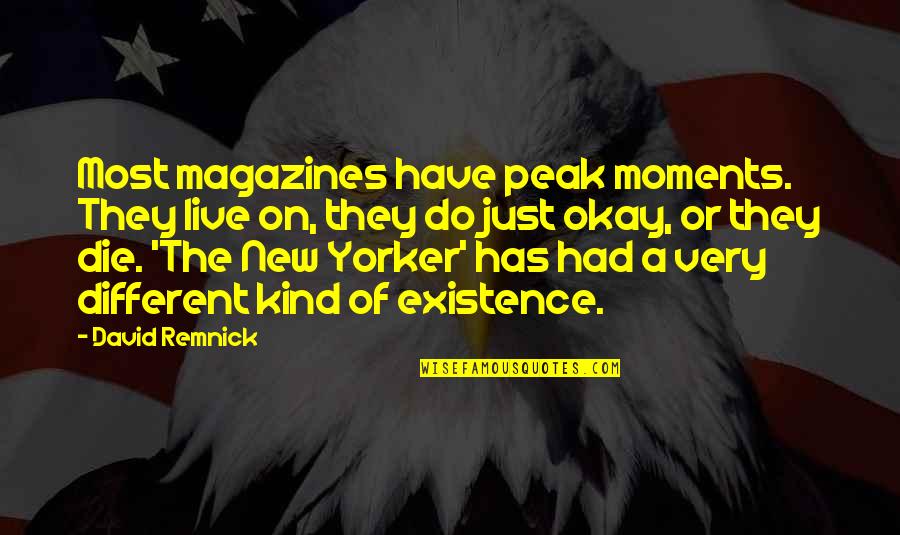 Most magazines have peak moments. They live on, they do just okay, or they die. 'The New Yorker' has had a very different kind of existence. —
David Remnick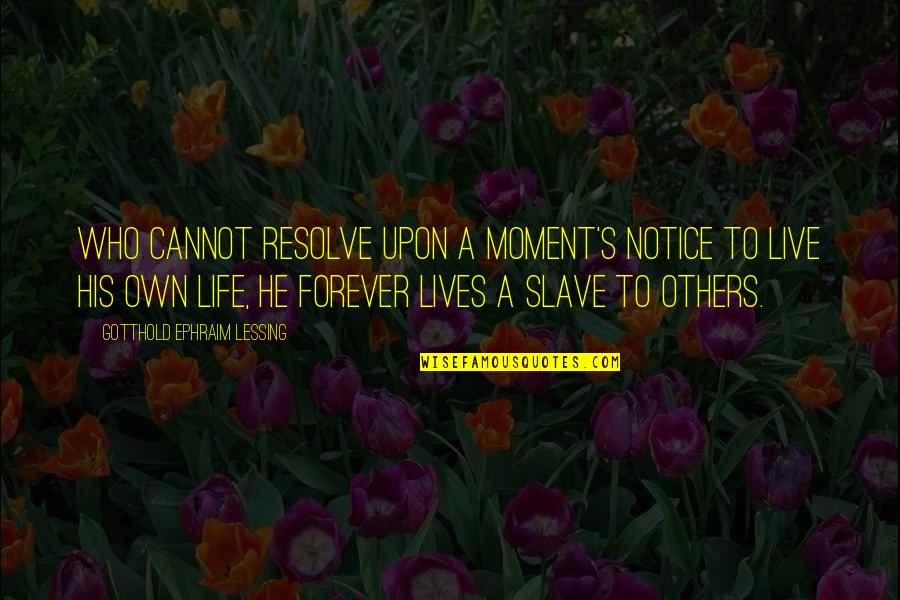 Who cannot resolve upon a moment's notice To live his own life, he forever lives A slave to others. —
Gotthold Ephraim Lessing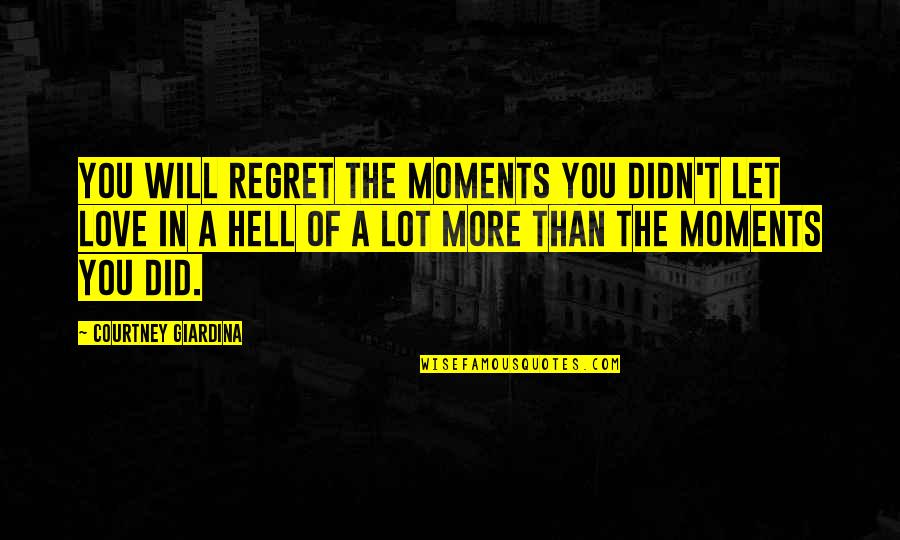 You will regret the moments you didn't let love in a hell of a lot more than the moments you did. —
Courtney Giardina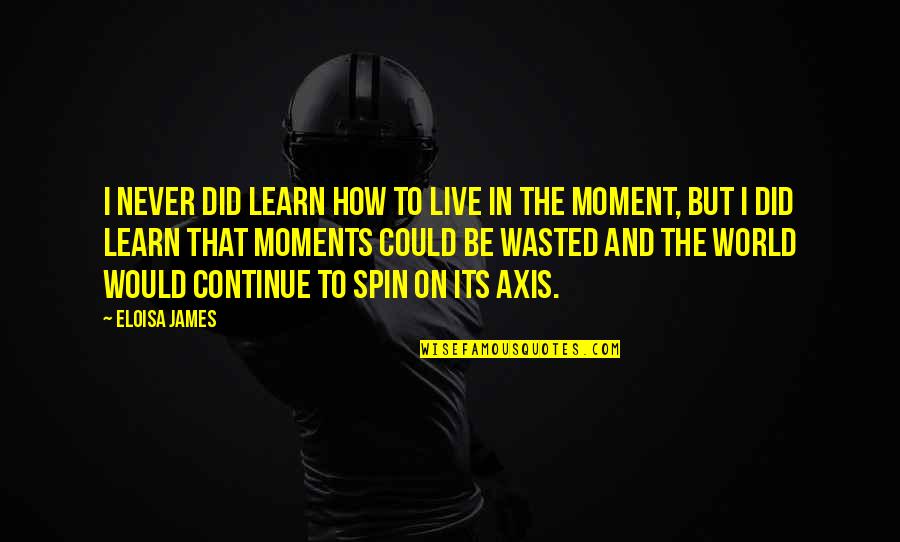 I never did learn how to live in the moment, but I did learn that moments could be wasted and the world would continue to spin on its axis. —
Eloisa James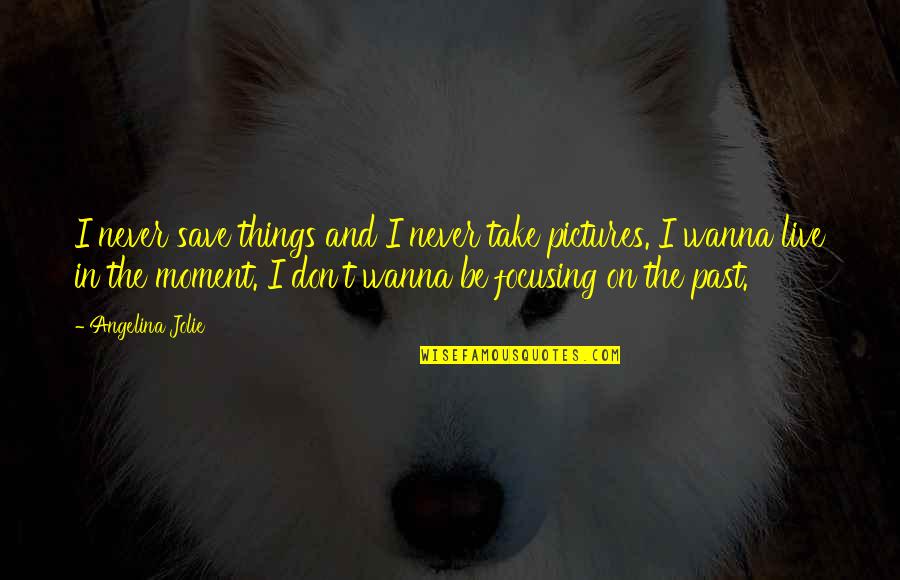 I never save things and I never take pictures. I wanna live in the moment. I don't wanna be focusing on the past. —
Angelina Jolie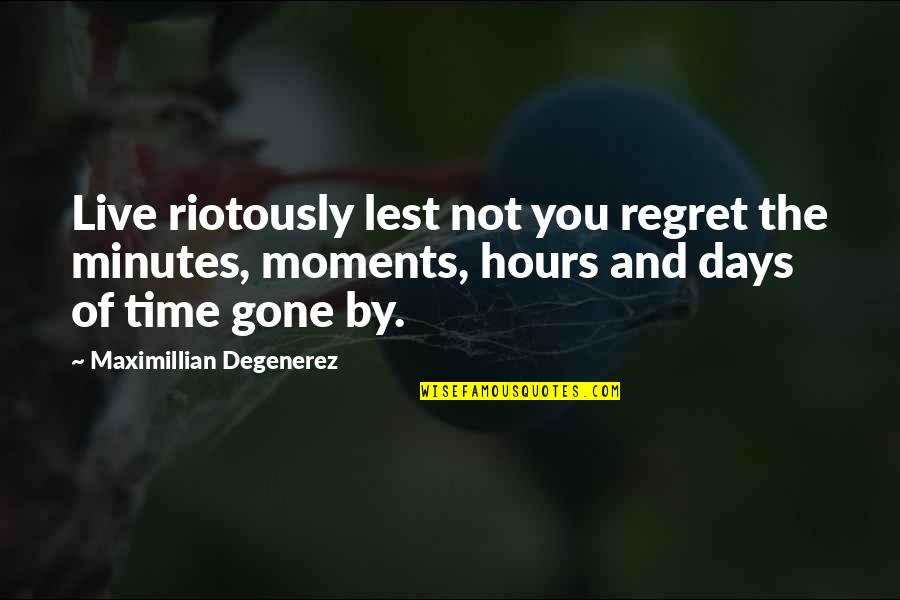 Live riotously lest not you regret the minutes, moments, hours and days of time gone by. —
Maximillian Degenerez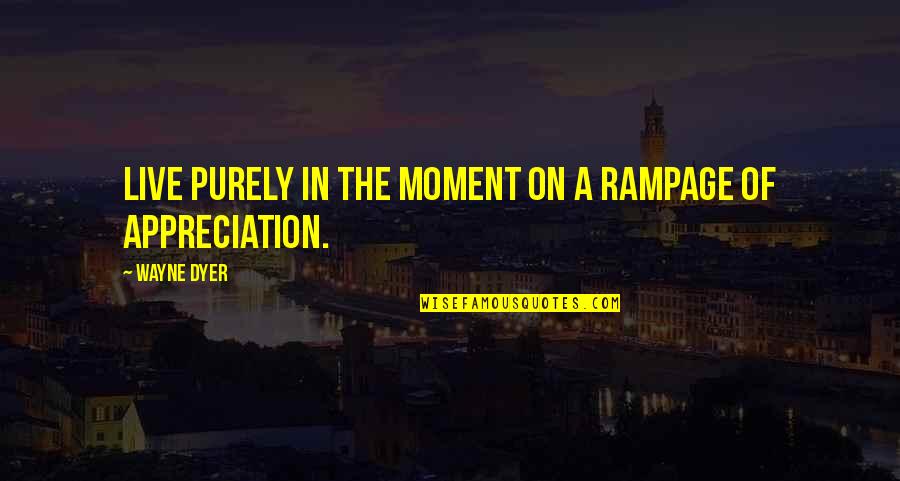 Live purely in the moment on a rampage of appreciation. —
Wayne Dyer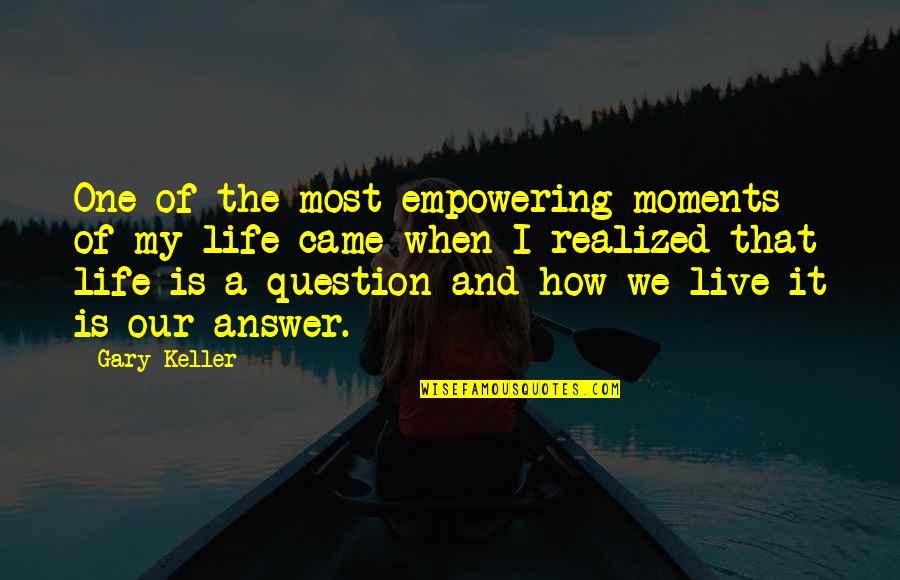 One of the most empowering moments of my life came when I realized that life is a question and how we live it is our answer. —
Gary Keller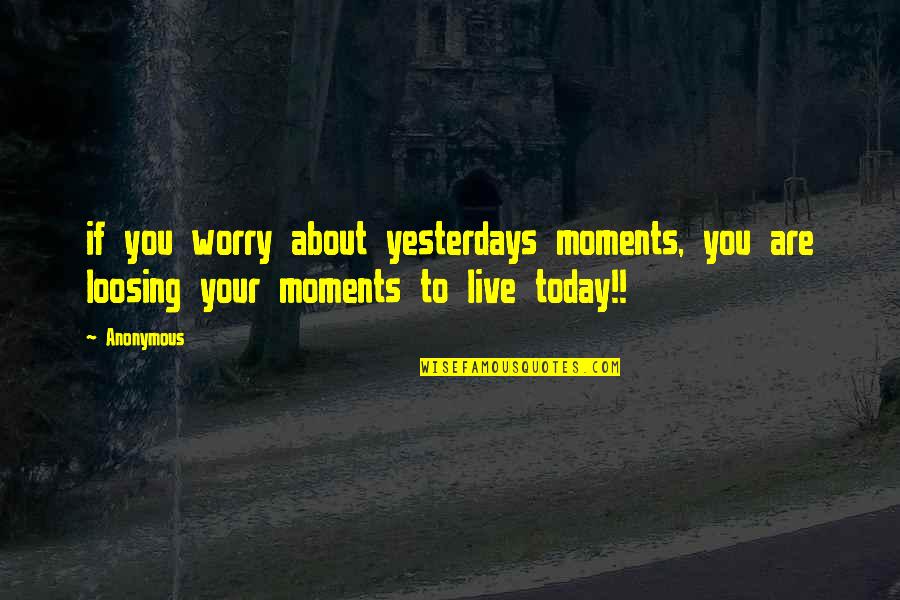 if you worry about yesterdays moments, you are loosing your moments to live today!! —
Anonymous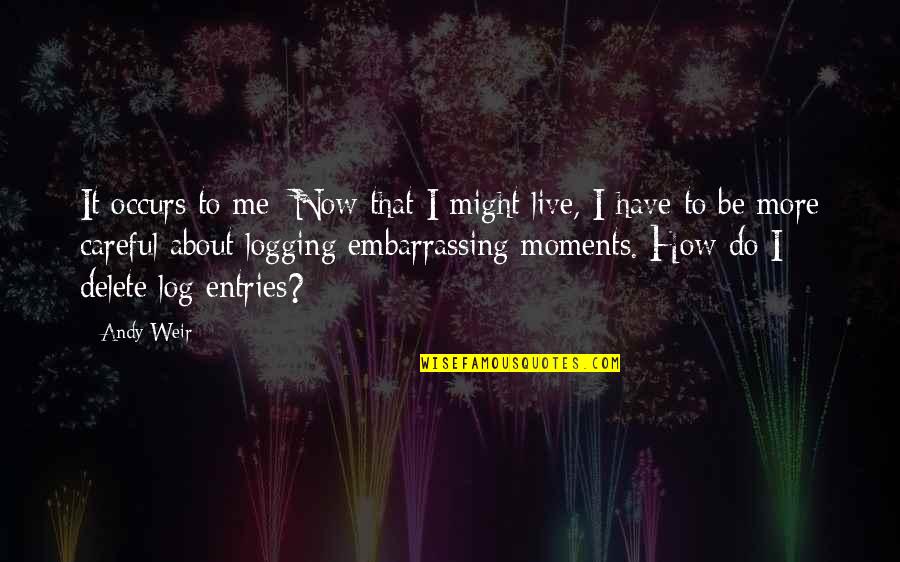 It occurs to me: Now that I might live, I have to be more careful about logging embarrassing moments. How do I delete log entries? —
Andy Weir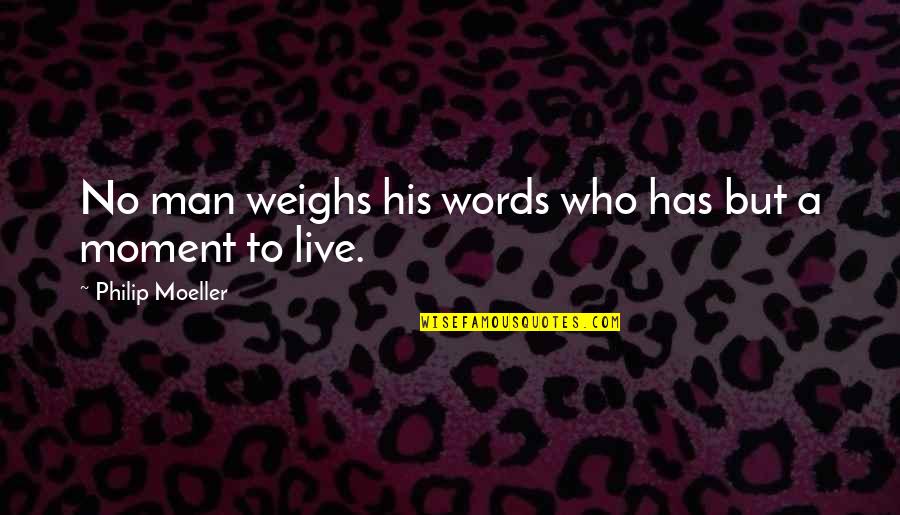 No man weighs his words who has but a moment to live. —
Philip Moeller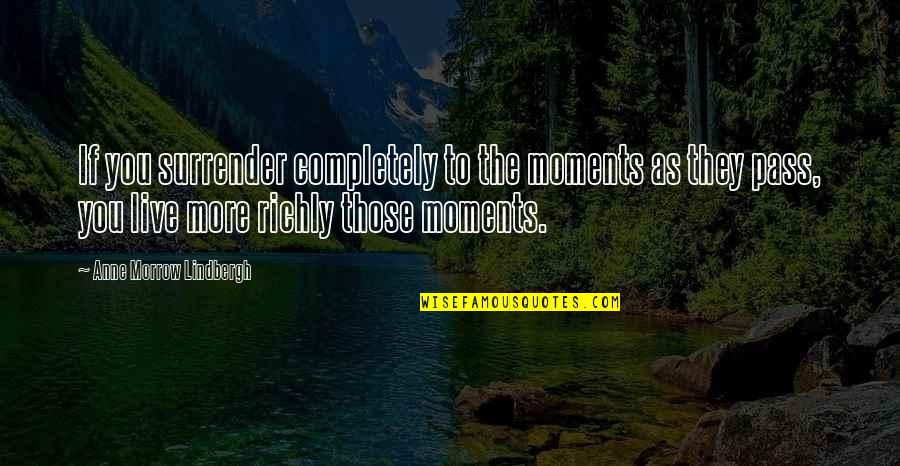 If you surrender completely to the moments as they pass, you live more richly those moments. —
Anne Morrow Lindbergh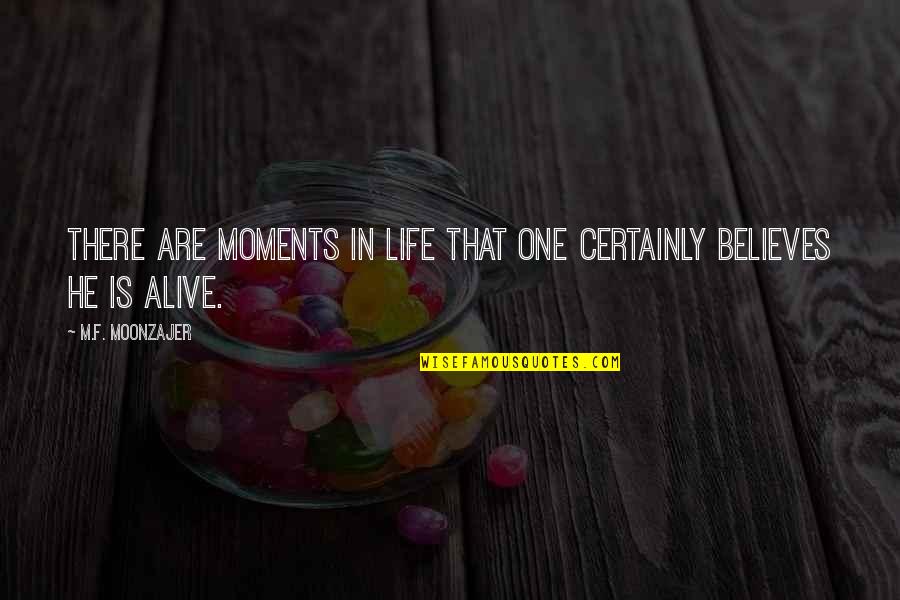 There are moments in life that one certainly believes he is alive. —
M.F. Moonzajer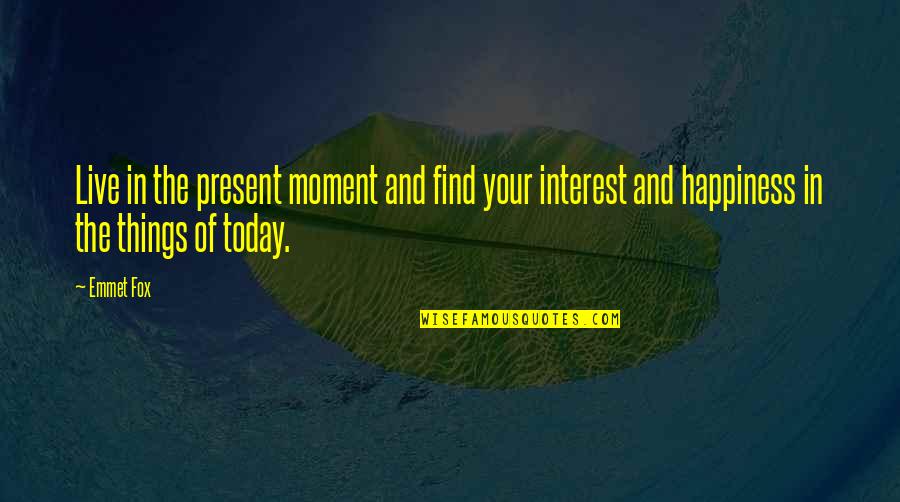 Live in the present moment and find your interest and happiness in the things of today. —
Emmet Fox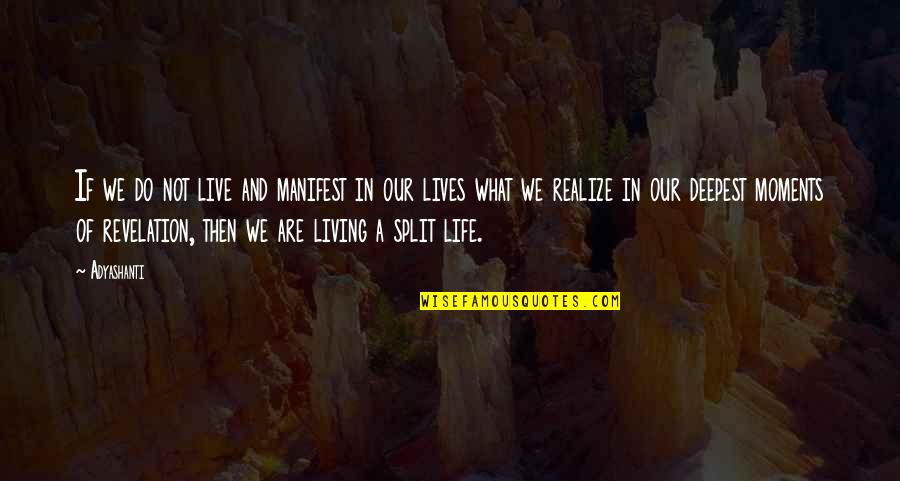 If we do not live and manifest in our lives what we realize in our deepest moments of revelation, then we are living a split life. —
Adyashanti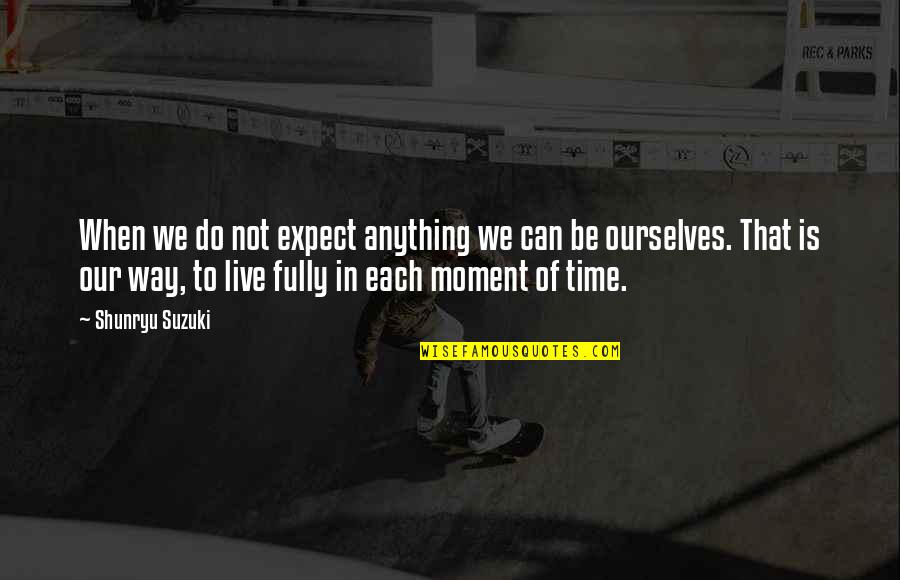 When we do not expect anything we can be ourselves. That is our way, to live fully in each moment of time. —
Shunryu Suzuki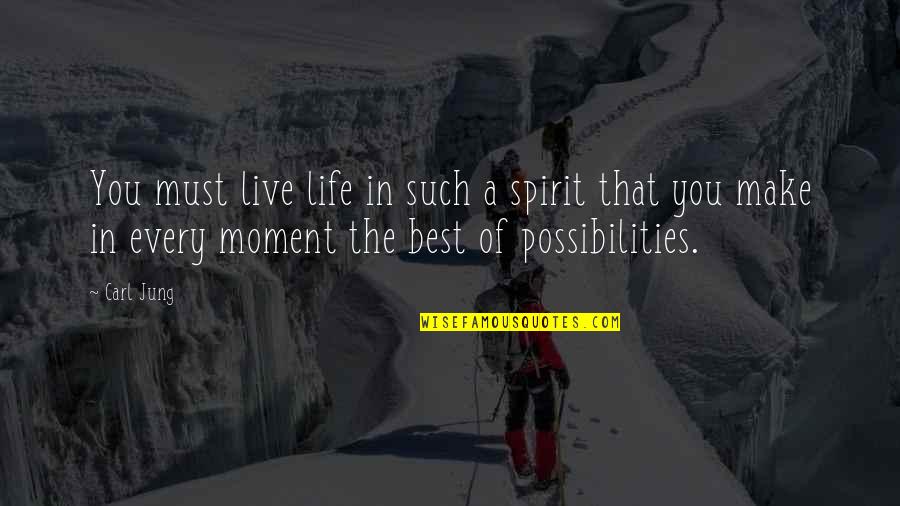 You must live life in such a spirit that you make in every moment the best of possibilities. —
Carl Jung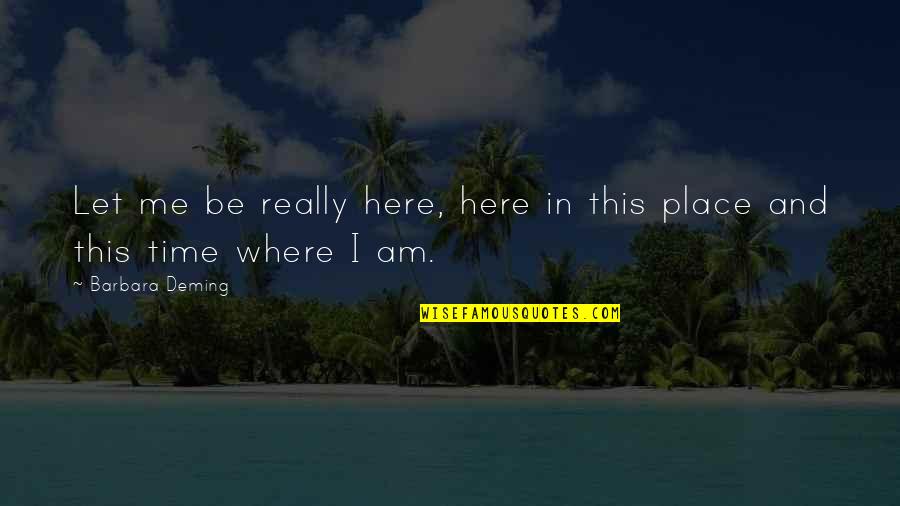 Let me be really here, here in this place and this time where I am. —
Barbara Deming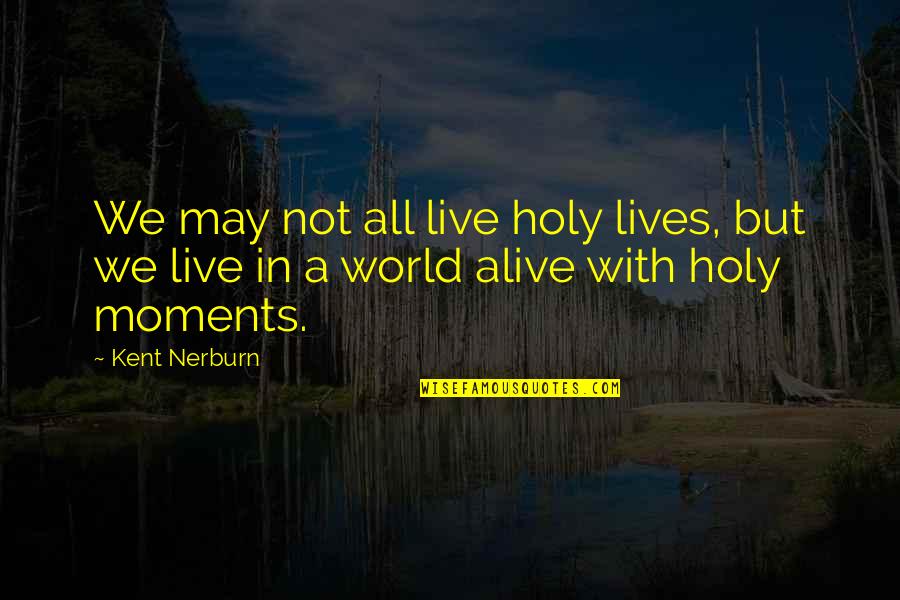 We may not all live holy lives, but we live in a world alive with holy moments. —
Kent Nerburn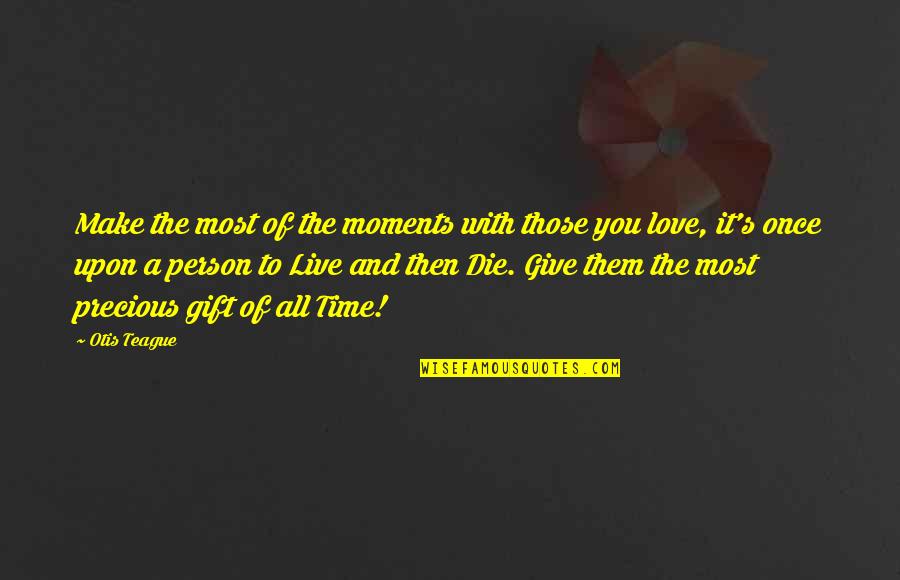 Make the most of the moments with those you love, it's once upon a person to Live and then Die. Give them the most precious gift of all Time! —
Otis Teague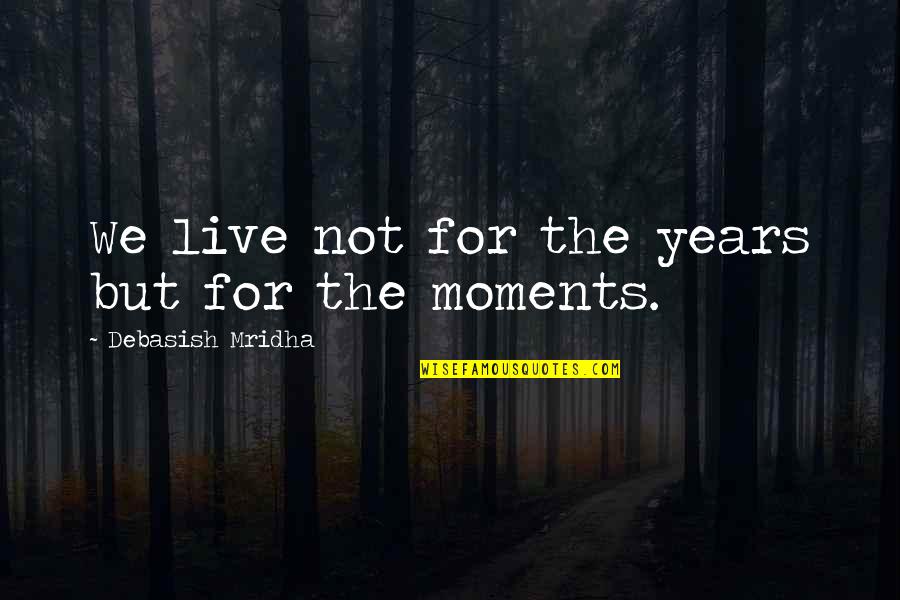 We live not for the years but for the moments. —
Debasish Mridha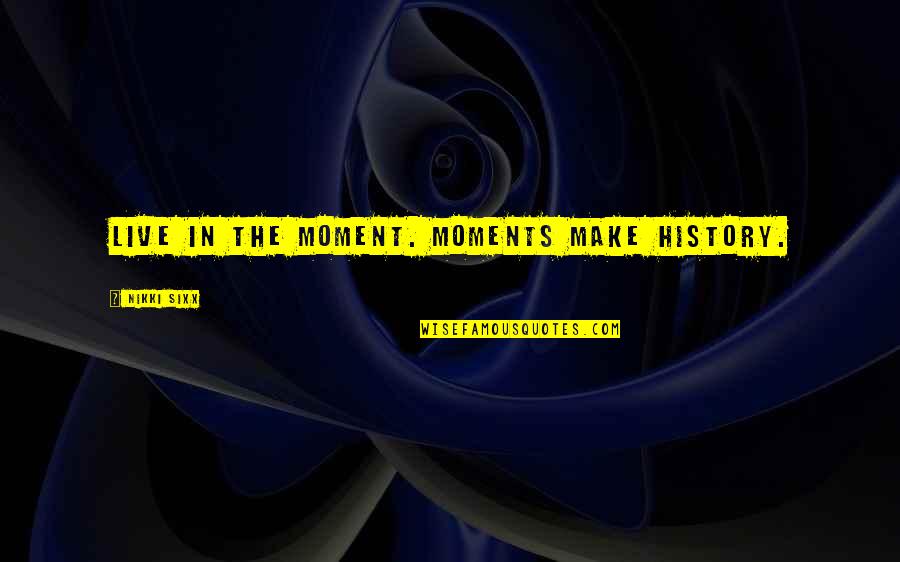 Live in the moment. Moments make history. —
Nikki Sixx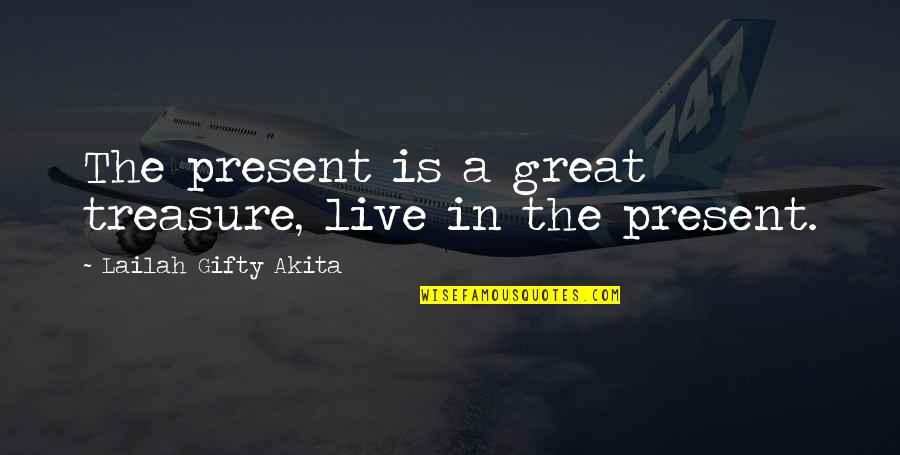 The present is a great treasure, live in the present. —
Lailah Gifty Akita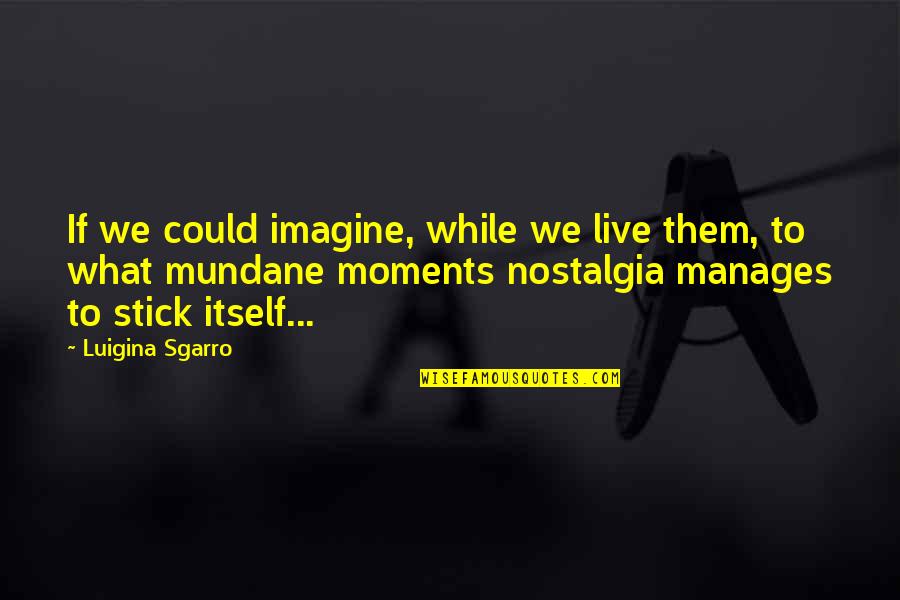 If we could imagine, while we live them, to what mundane moments nostalgia manages to stick itself... —
Luigina Sgarro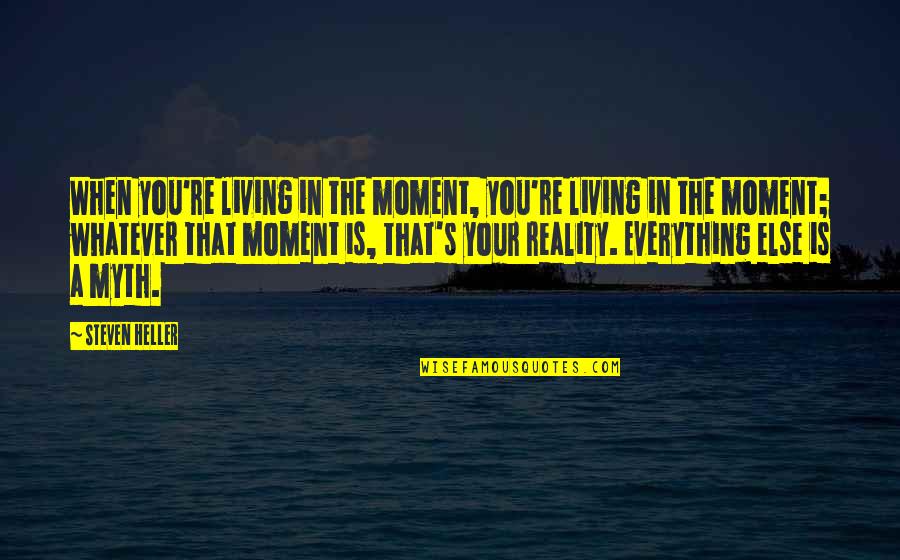 When you're living in the moment, you're living in the moment; whatever that moment is, that's your reality. Everything else is a myth. —
Steven Heller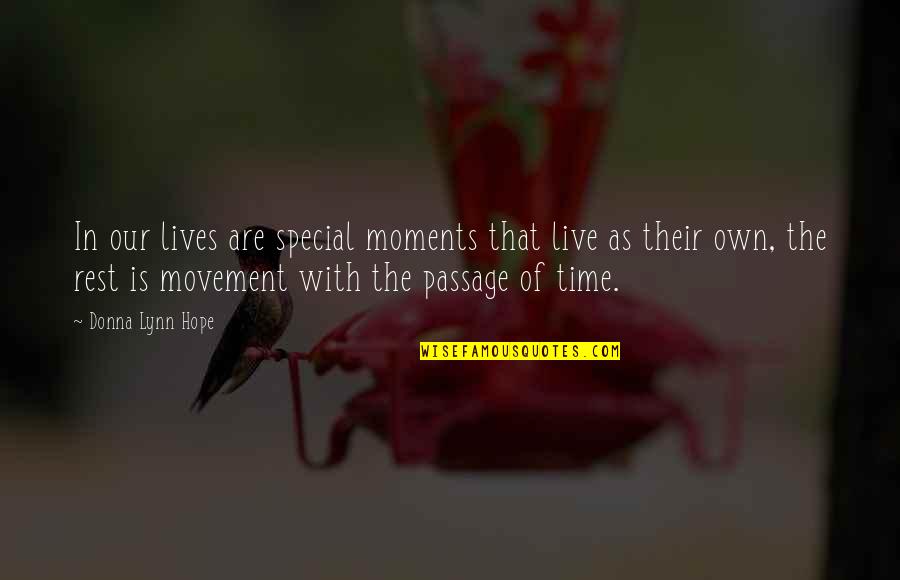 In our lives are special moments that live as their own, the rest is movement with the passage of time. —
Donna Lynn Hope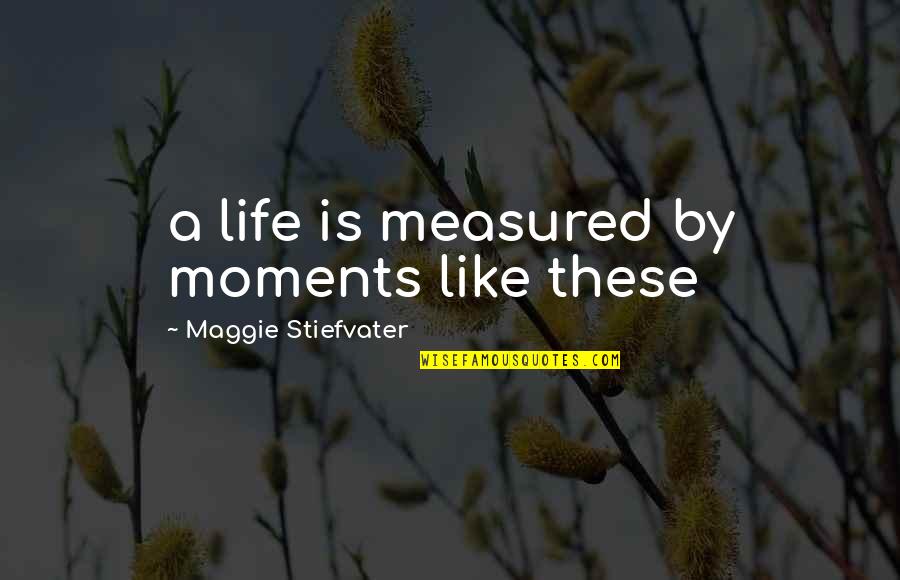 a life is measured by moments like these —
Maggie Stiefvater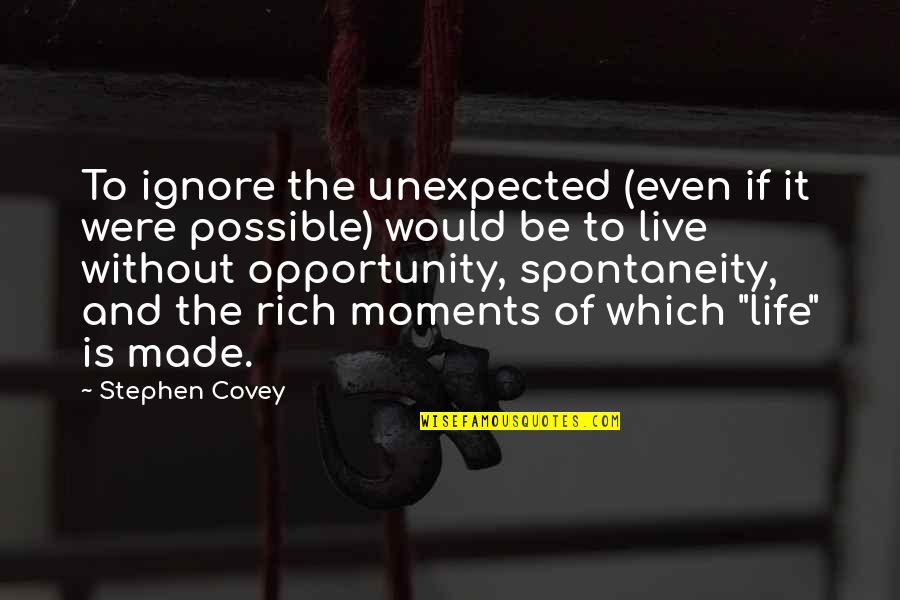 To ignore the unexpected (even if it were possible) would be to live without opportunity, spontaneity, and the rich moments of which "life" is made. —
Stephen Covey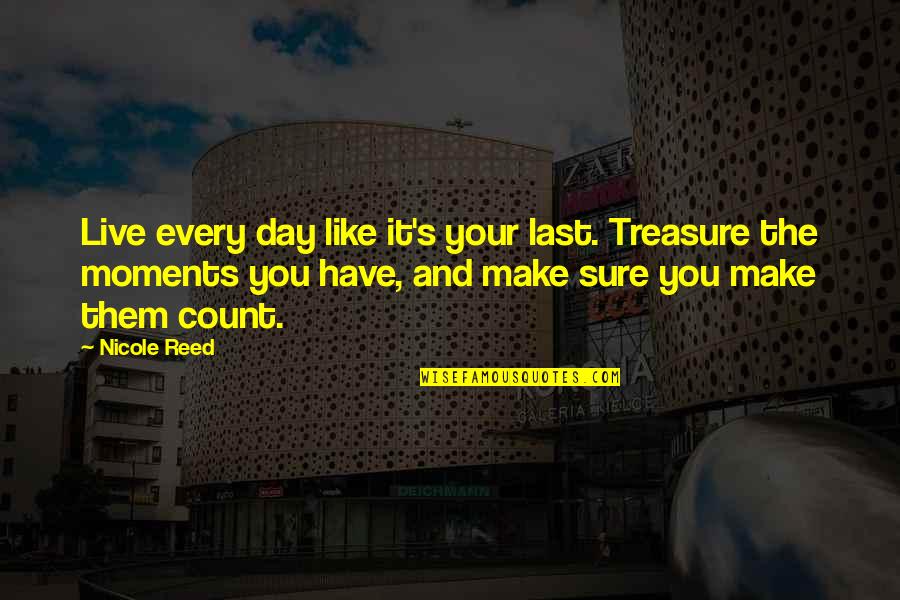 Live every day like it's your last. Treasure the moments you have, and make sure you make them count. —
Nicole Reed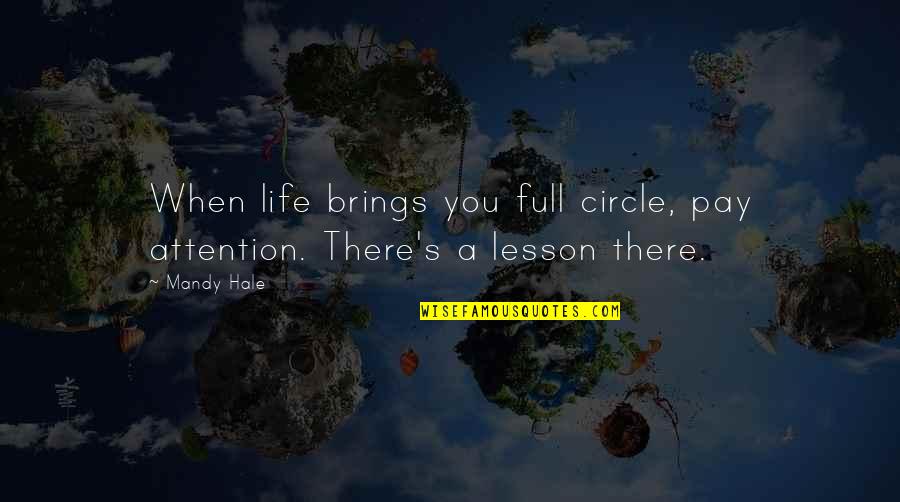 When life brings you full circle, pay attention. There's a lesson there. —
Mandy Hale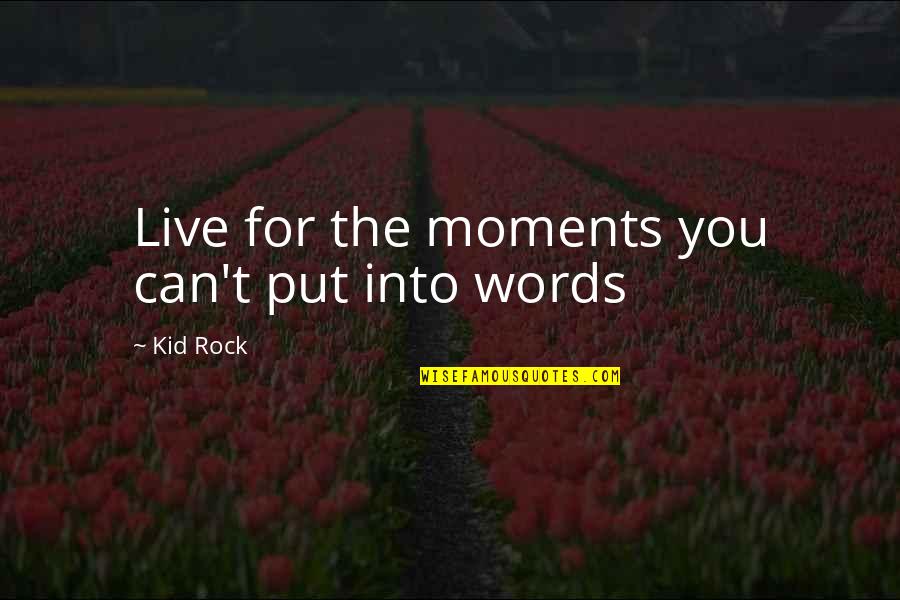 Live for the moments you can't put into words —
Kid Rock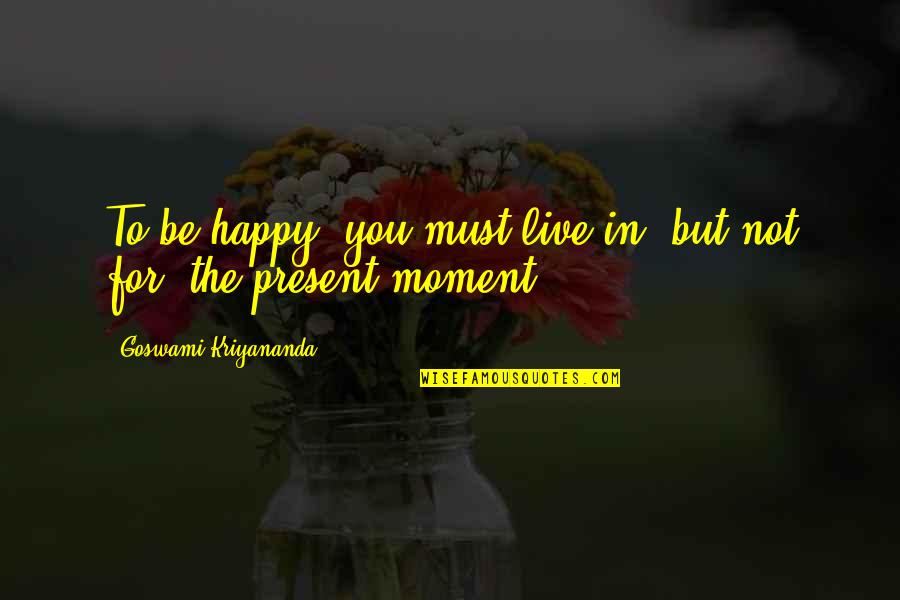 To be happy, you must live in, but not for, the present moment. —
Goswami Kriyananda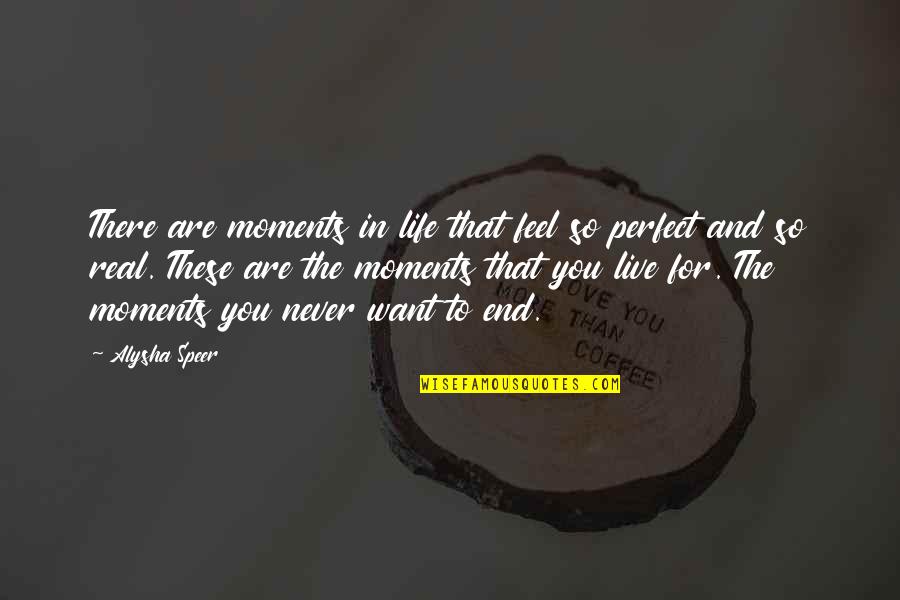 There are moments in life that feel so perfect and so real. These are the moments that you live for. The moments you never want to end. —
Alysha Speer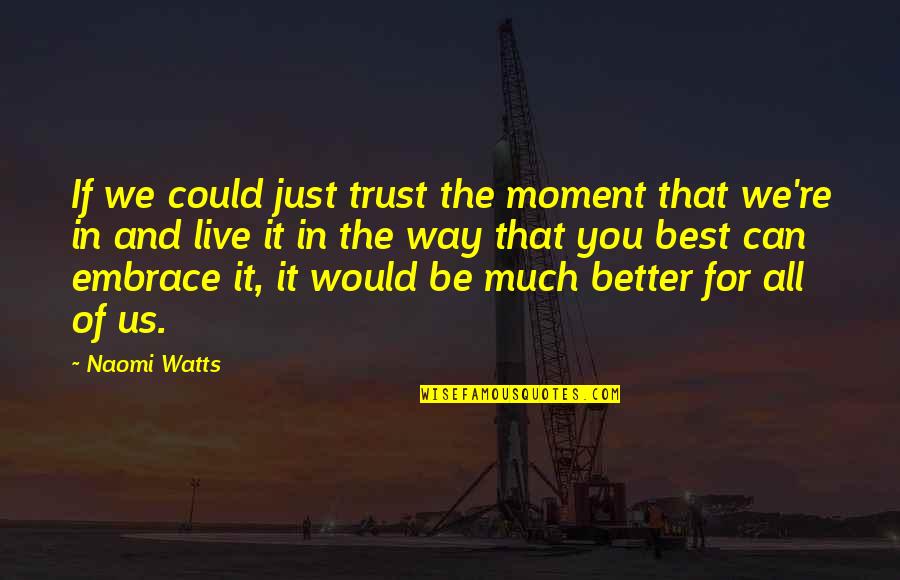 If we could just trust the moment that we're in and live it in the way that you best can embrace it, it would be much better for all of us. —
Naomi Watts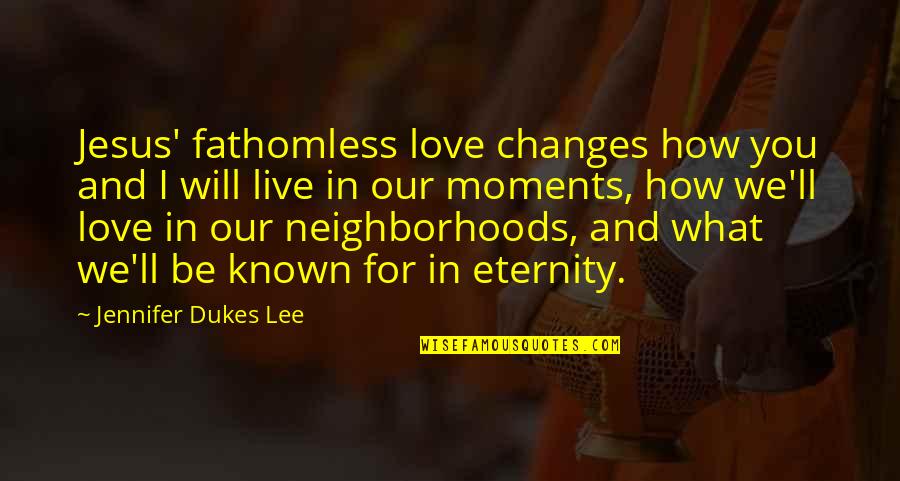 Jesus' fathomless love changes how you and I will live in our moments, how we'll love in our neighborhoods, and what we'll be known for in eternity. —
Jennifer Dukes Lee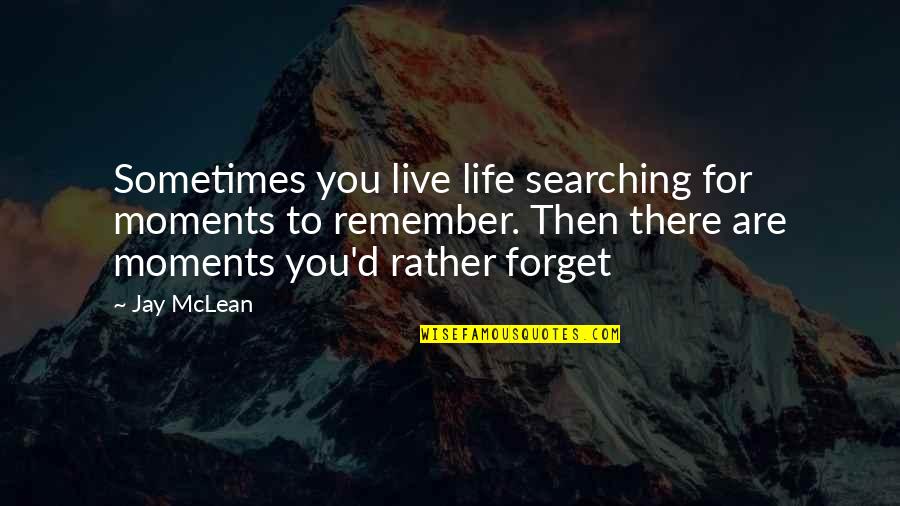 Sometimes you live life searching for moments to remember. Then there are moments you'd rather forget —
Jay McLean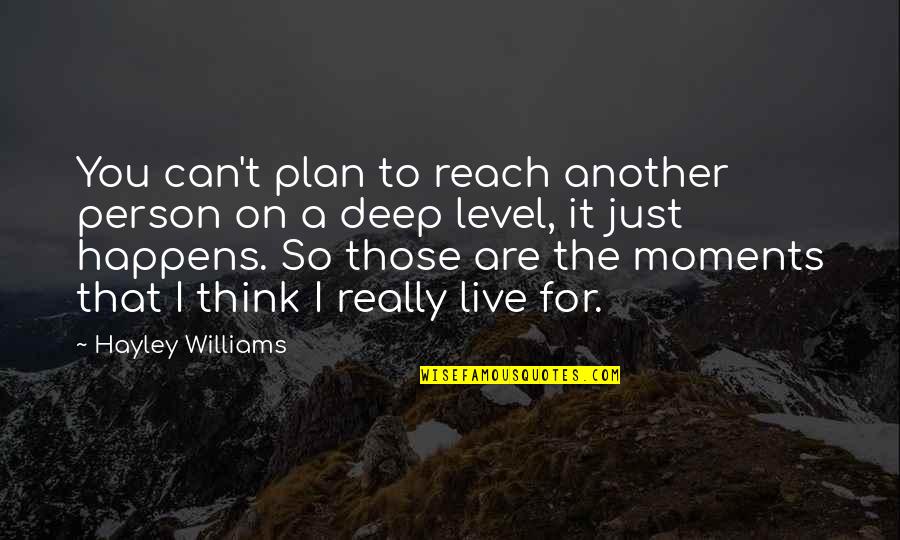 You can't plan to reach another person on a deep level, it just happens. So those are the moments that I think I really live for. —
Hayley Williams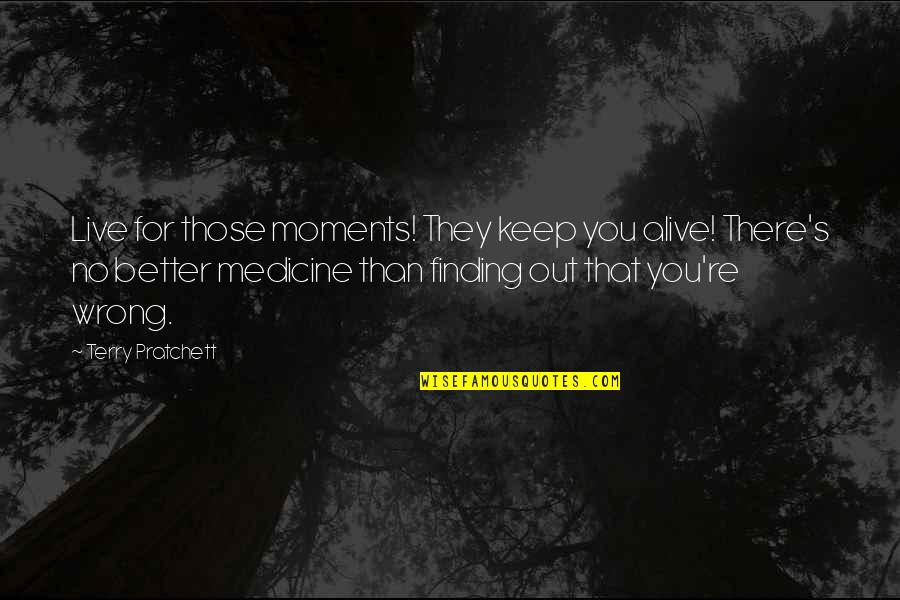 Live for those moments! They keep you alive! There's no better medicine than finding out that you're wrong. —
Terry Pratchett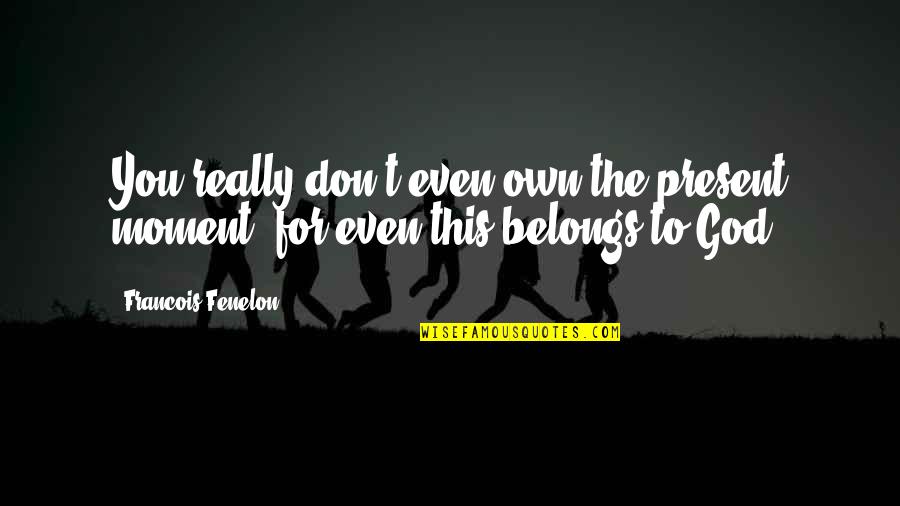 You really don't even own the present moment, for even this belongs to God. —
Francois Fenelon