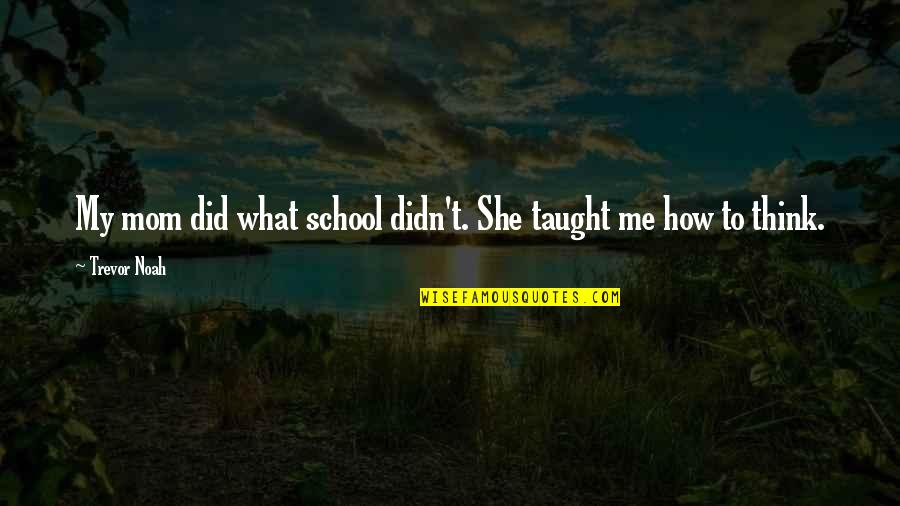 My mom did what school didn't. She taught me how to think.
—
Trevor Noah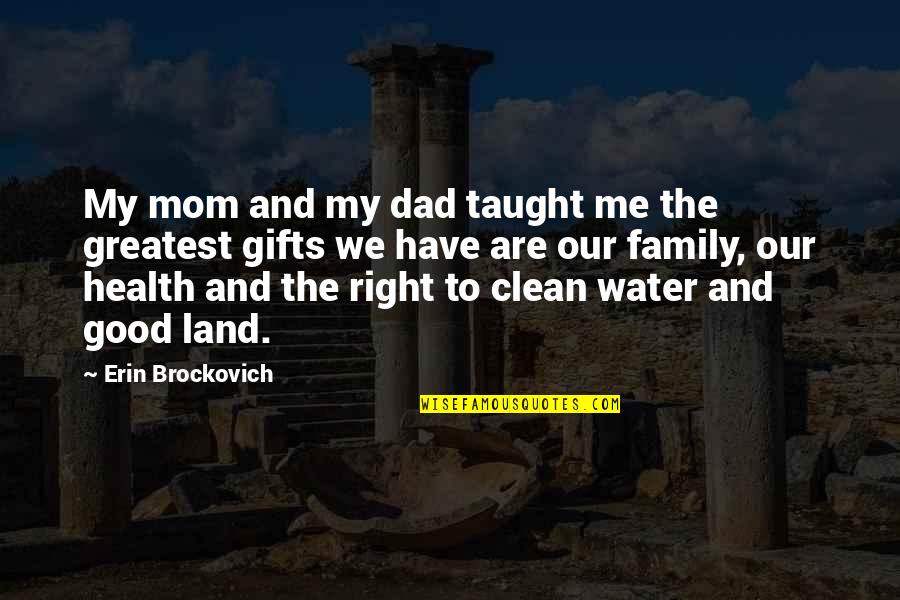 My mom and my dad taught me the greatest gifts we have are our family, our health and the right to clean water and good land.
—
Erin Brockovich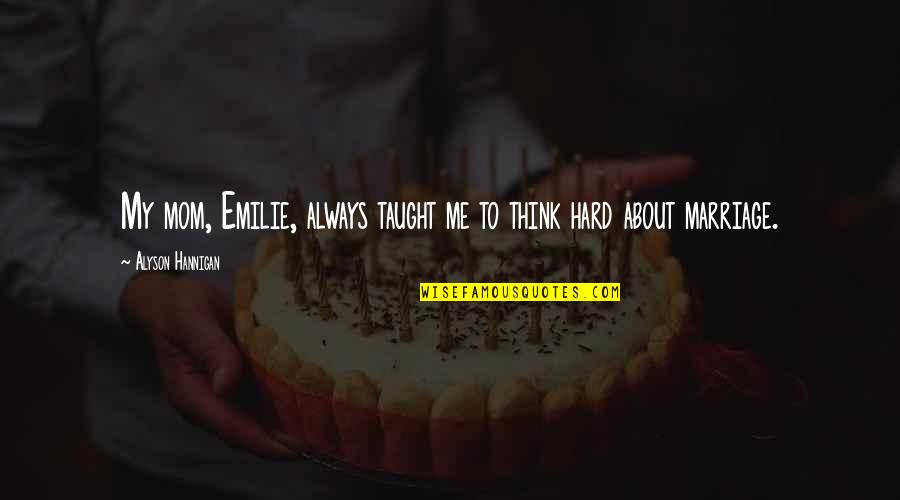 My mom, Emilie, always taught me to think hard about marriage.
—
Alyson Hannigan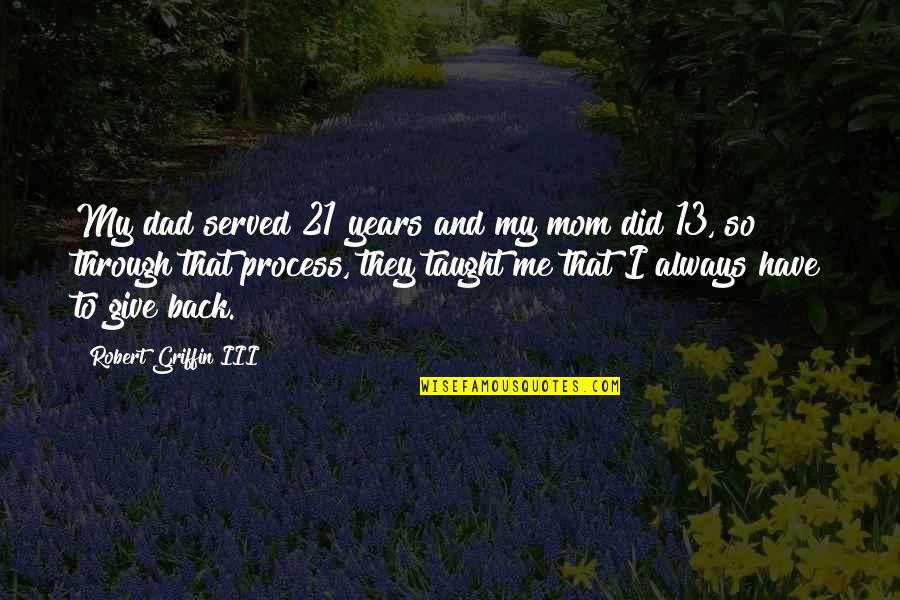 My dad served 21 years and my mom did 13, so through that process, they taught me that I always have to give back.
—
Robert Griffin III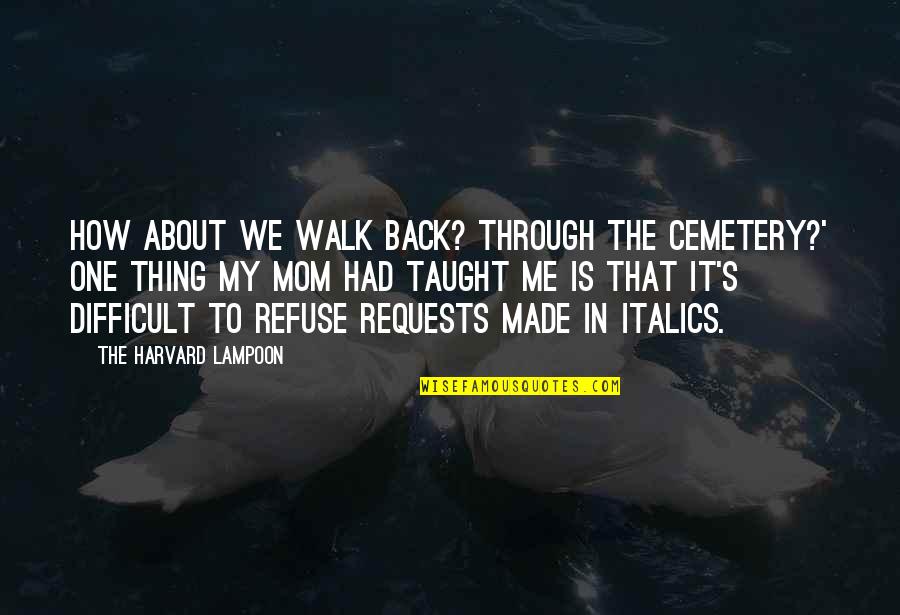 How about we walk back? Through the cemetery?' One thing my mom had taught me is that it's difficult to refuse requests made in italics.
—
The Harvard Lampoon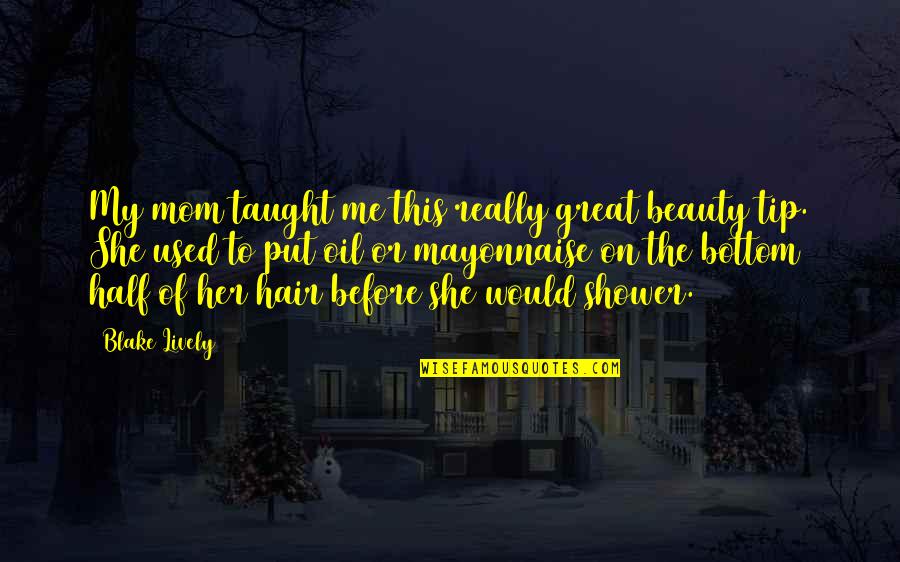 My mom taught me this really great beauty tip. She used to put oil or mayonnaise on the bottom half of her hair before she would shower.
—
Blake Lively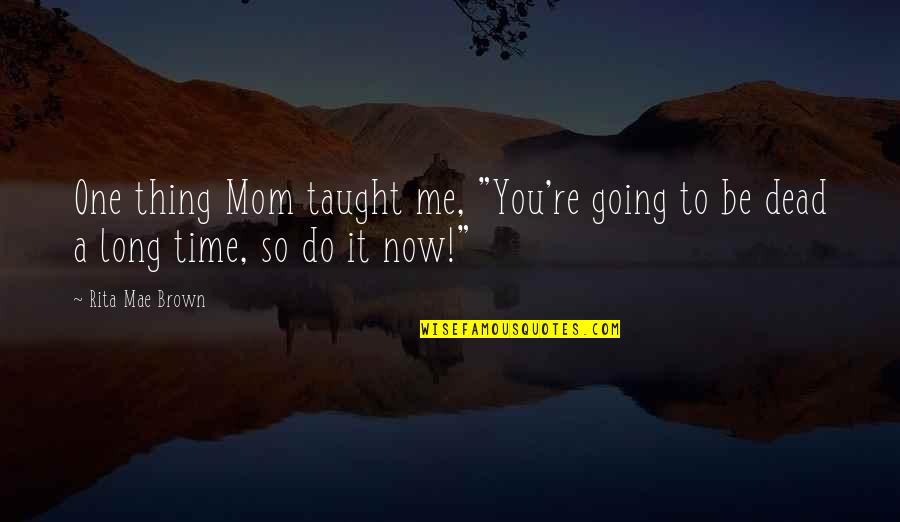 One thing Mom taught me, "You're going to be dead a long time, so do it now!"
—
Rita Mae Brown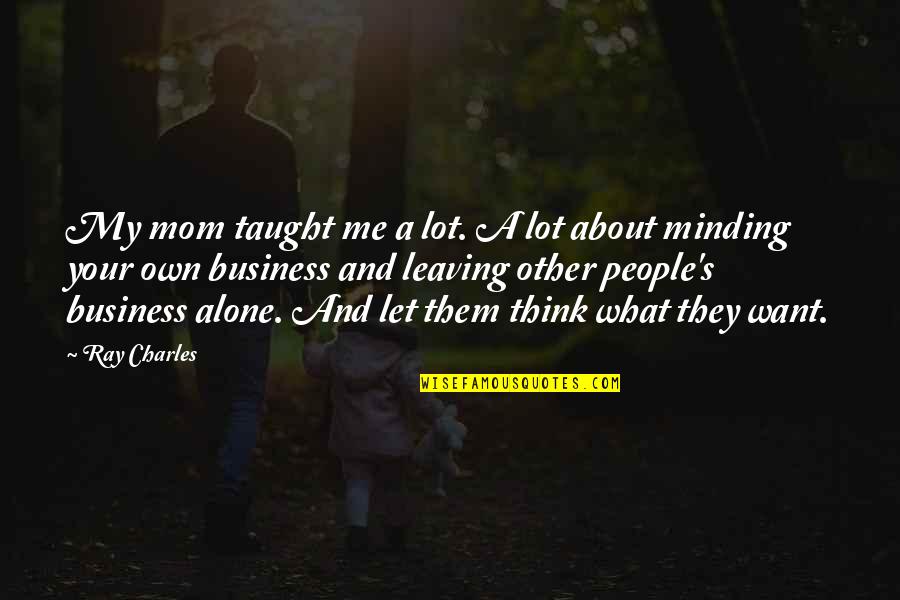 My mom taught me a lot. A lot about minding your own business and leaving other people's business alone. And let them think what they want.
—
Ray Charles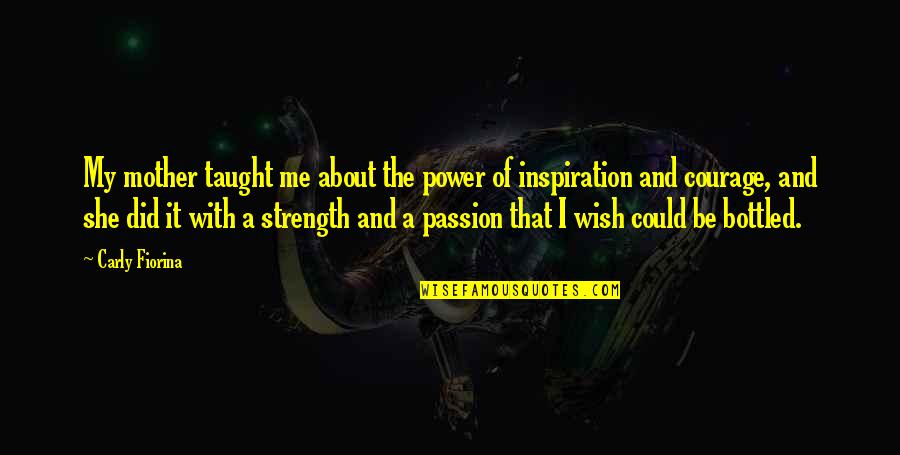 My mother taught me about the power of inspiration and courage, and she did it with a strength and a passion that I wish could be bottled.
—
Carly Fiorina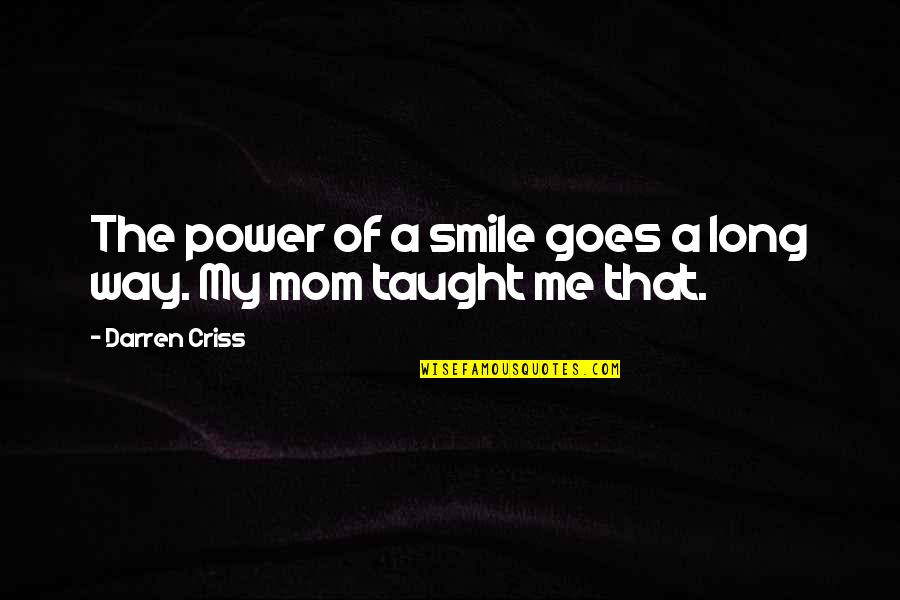 The power of a smile goes a long way. My mom taught me that. —
Darren Criss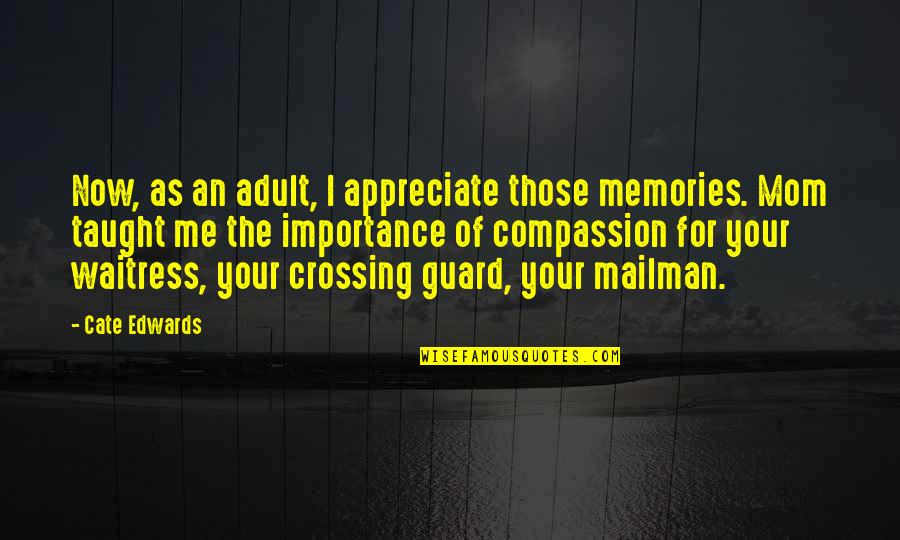 Now, as an adult, I appreciate those memories. Mom taught me the importance of compassion for your waitress, your crossing guard, your mailman. —
Cate Edwards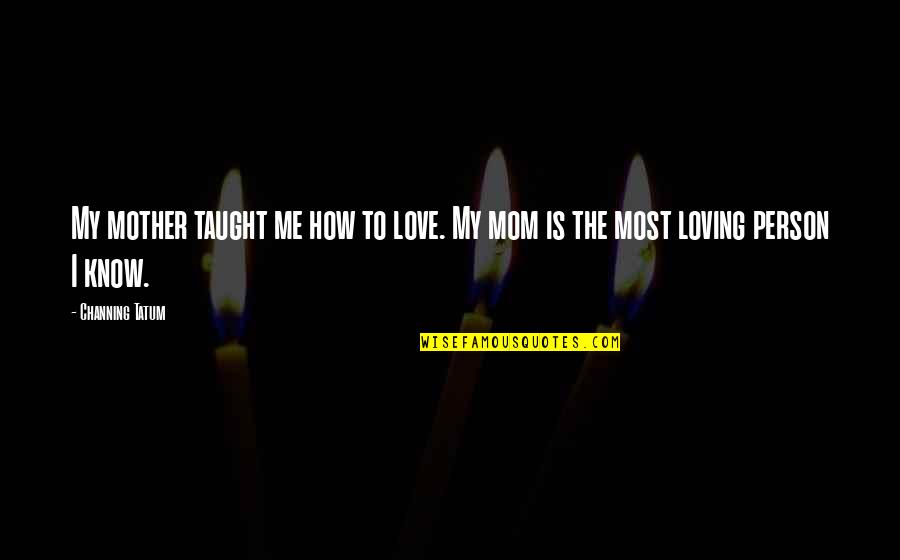 My mother taught me how to love. My mom is the most loving person I know. —
Channing Tatum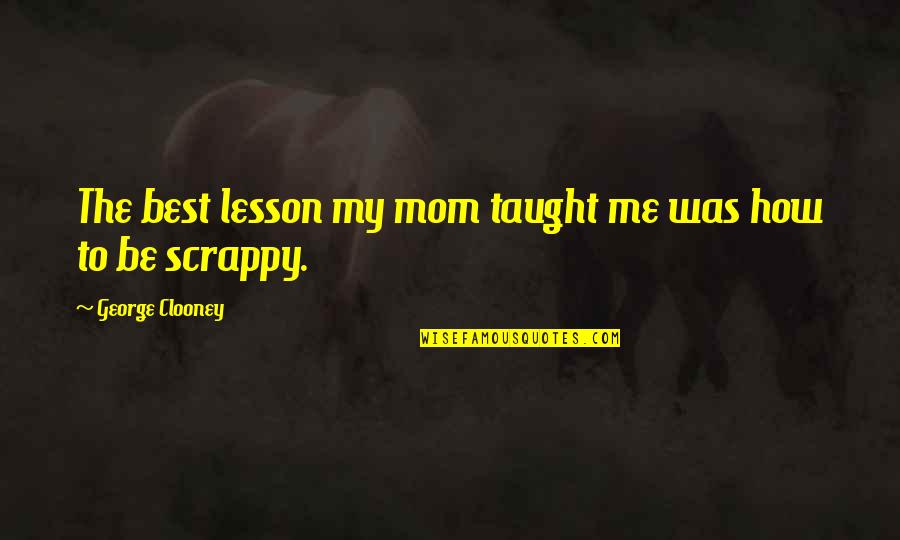 The best lesson my mom taught me was how to be scrappy. —
George Clooney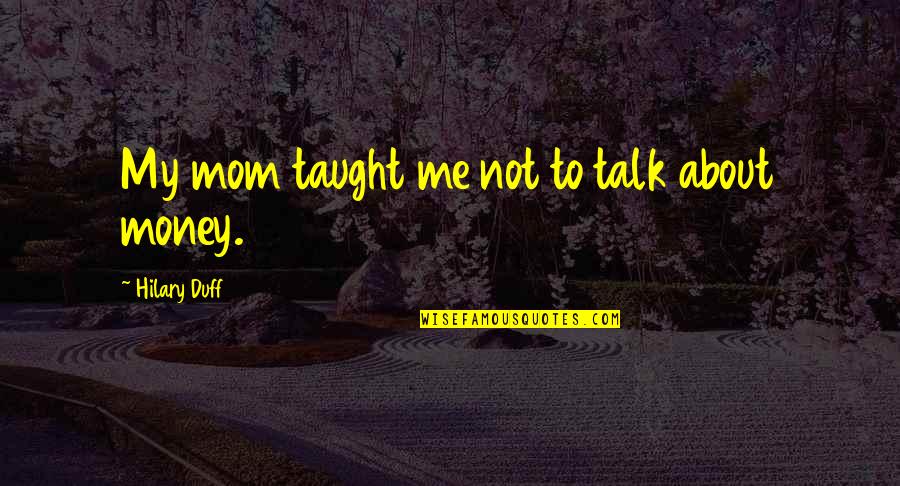 My mom taught me not to talk about money. —
Hilary Duff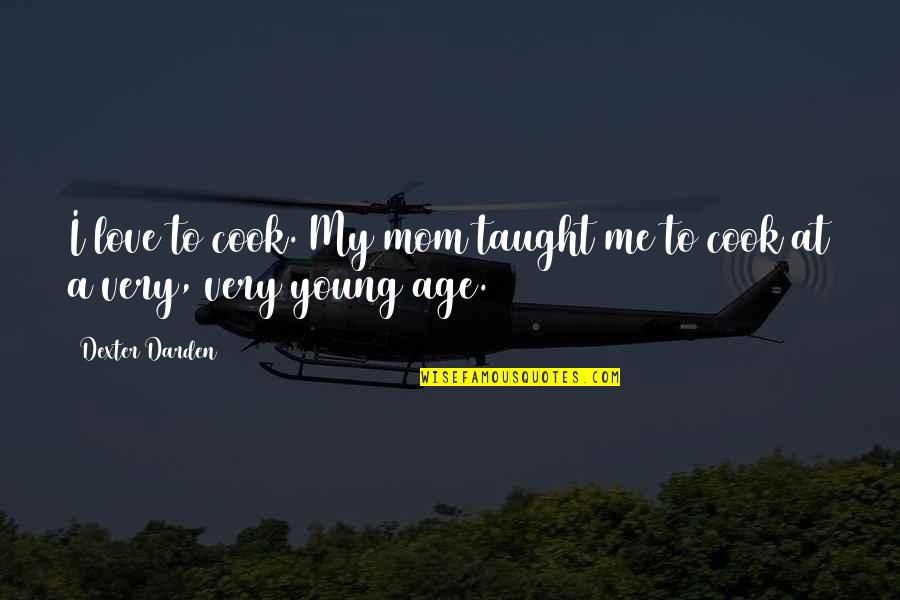 I love to cook. My mom taught me to cook at a very, very young age. —
Dexter Darden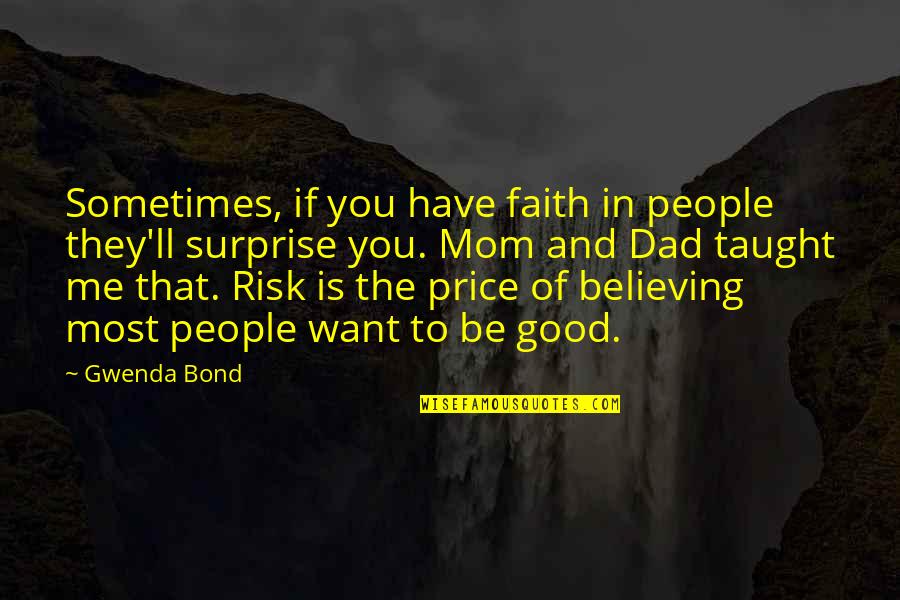 Sometimes, if you have faith in people they'll surprise you. Mom and Dad taught me that. Risk is the price of believing most people want to be good. —
Gwenda Bond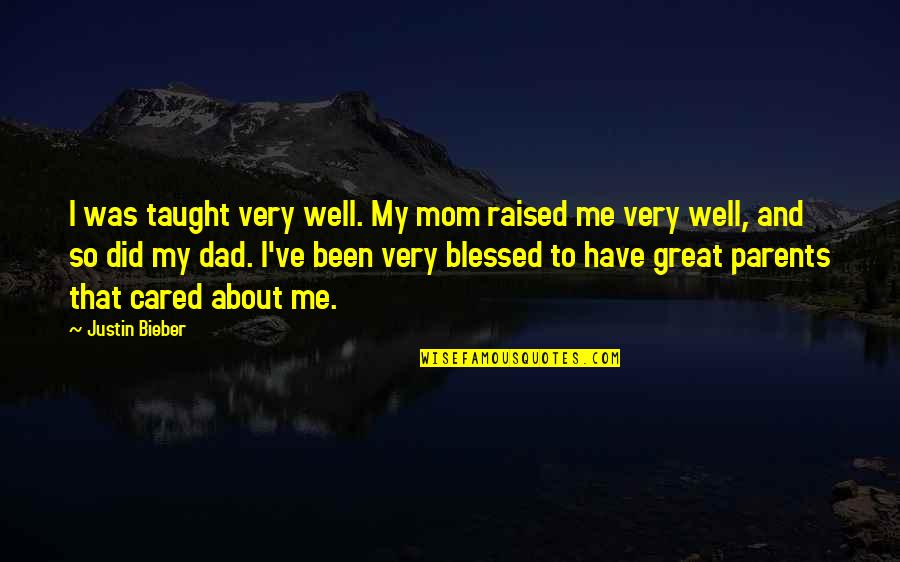 I was taught very well. My mom raised me very well, and so did my dad. I've been very blessed to have great parents that cared about me. —
Justin Bieber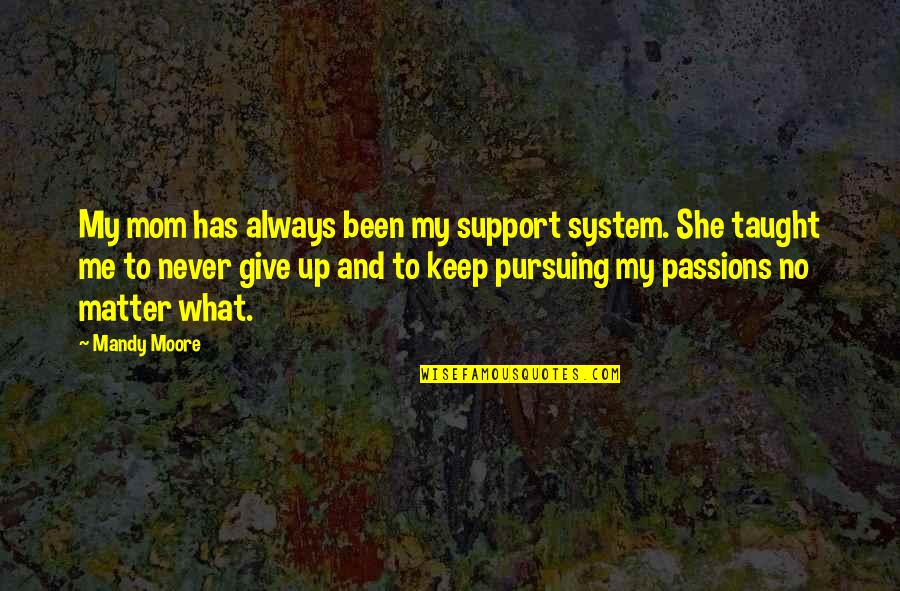 My mom has always been my support system. She taught me to never give up and to keep pursuing my passions no matter what. —
Mandy Moore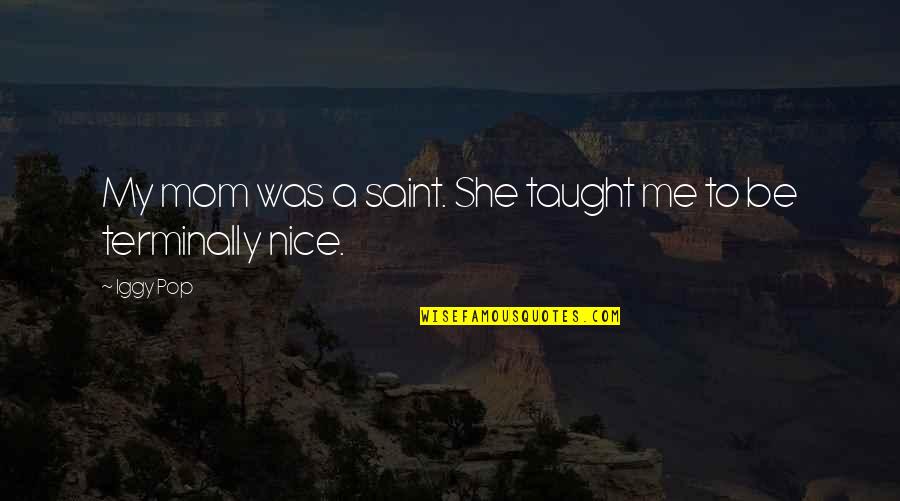 My mom was a saint. She taught me to be terminally nice. —
Iggy Pop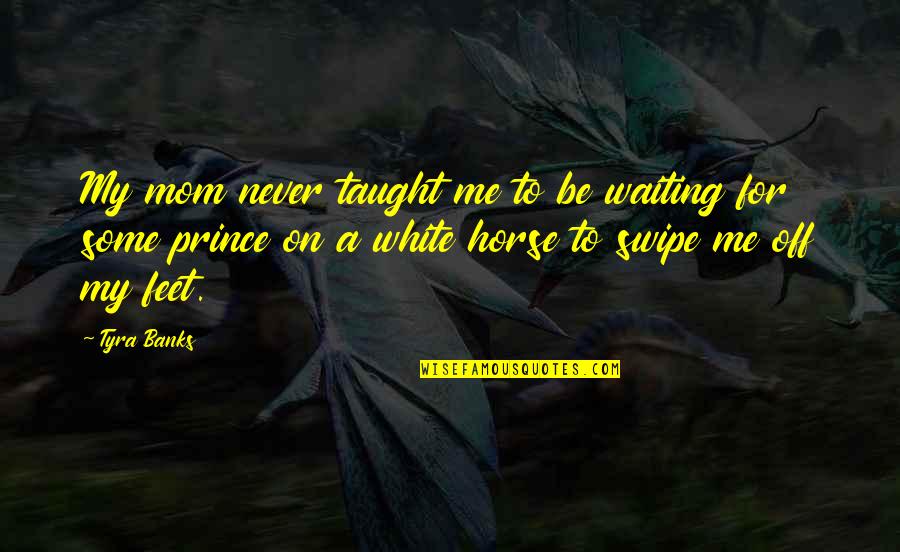 My mom never taught me to be waiting for some prince on a white horse to swipe me off my feet. —
Tyra Banks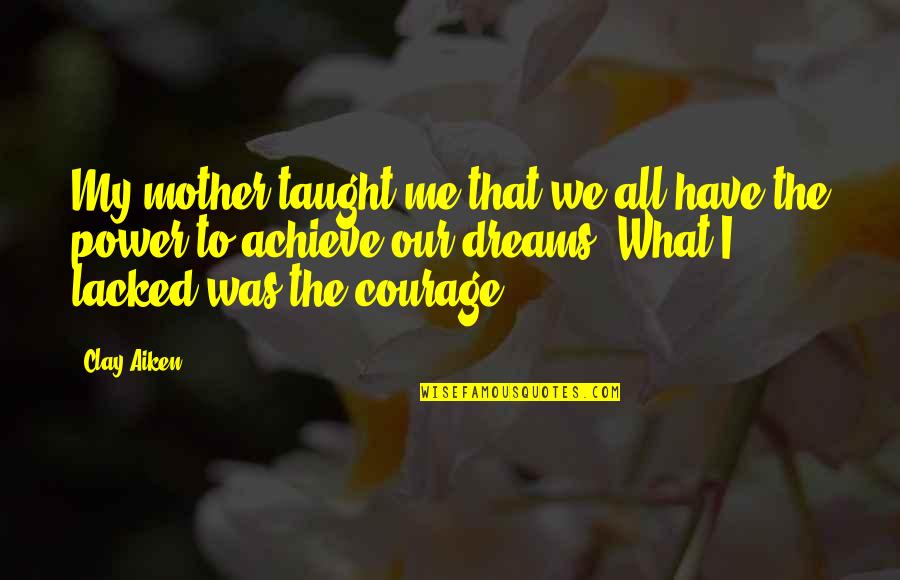 My mother taught me that we all have the power to achieve our dreams. What I lacked was the courage. —
Clay Aiken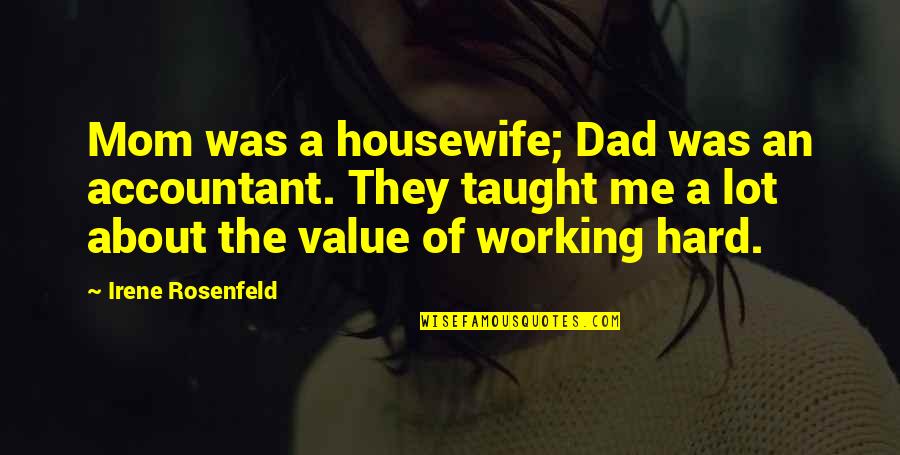 Mom was a housewife; Dad was an accountant. They taught me a lot about the value of working hard. —
Irene Rosenfeld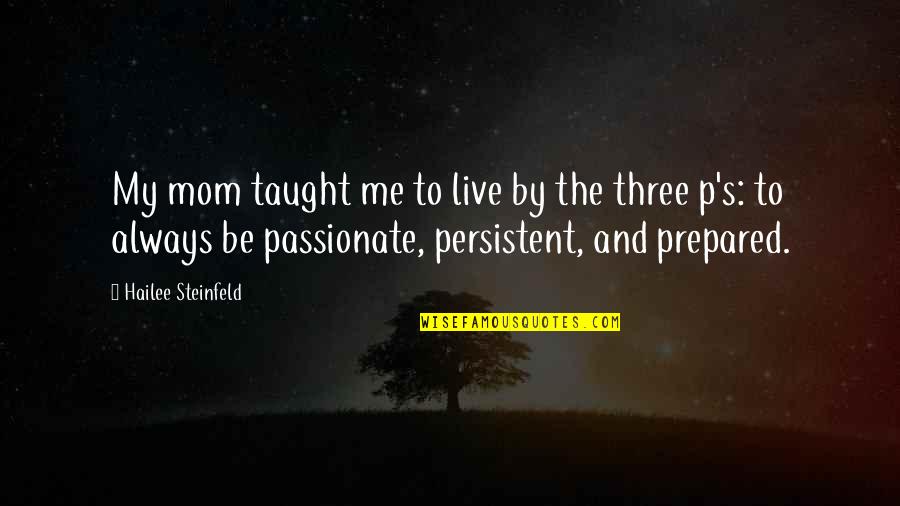 My mom taught me to live by the three p's: to always be passionate, persistent, and prepared. —
Hailee Steinfeld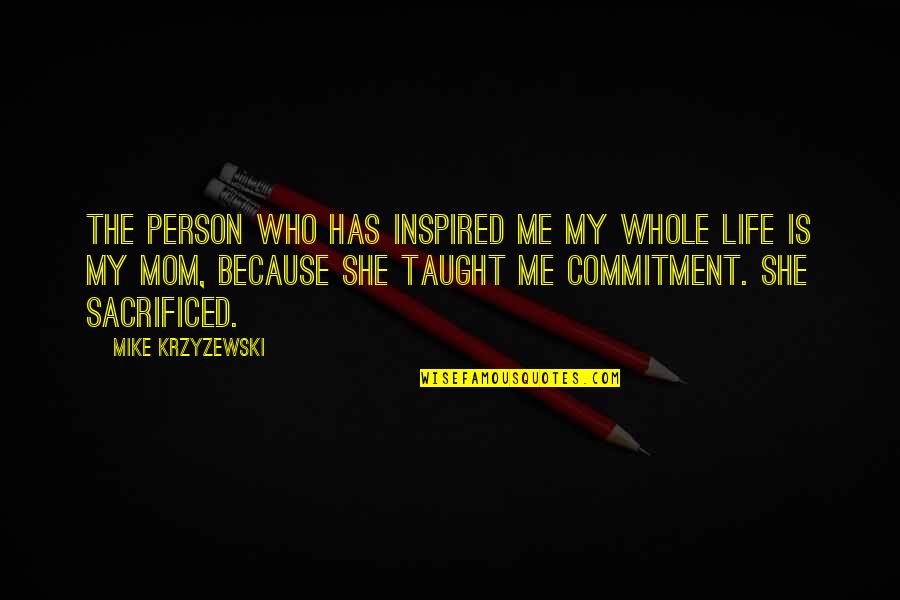 The person who has inspired me my whole life is my Mom, because she taught me commitment. She sacrificed. —
Mike Krzyzewski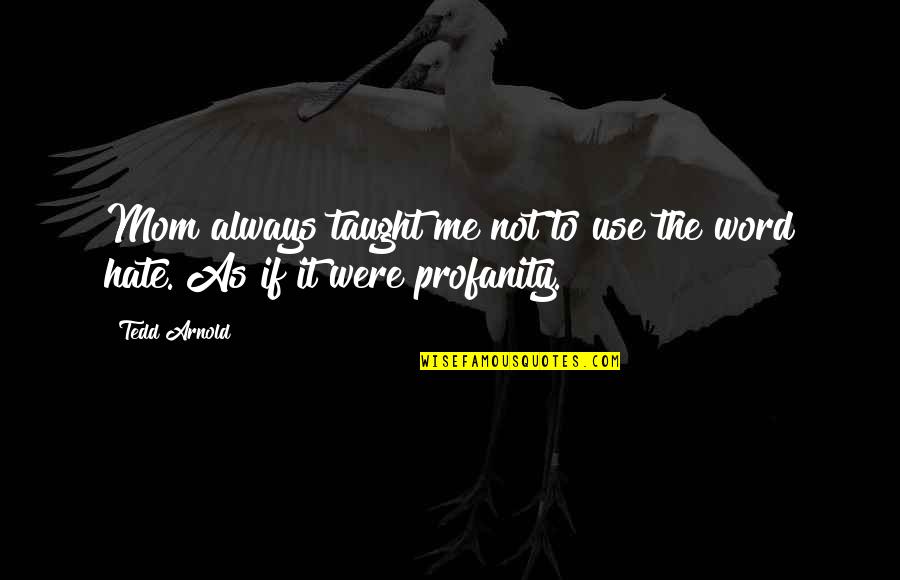 Mom always taught me not to use the word hate. As if it were profanity. —
Tedd Arnold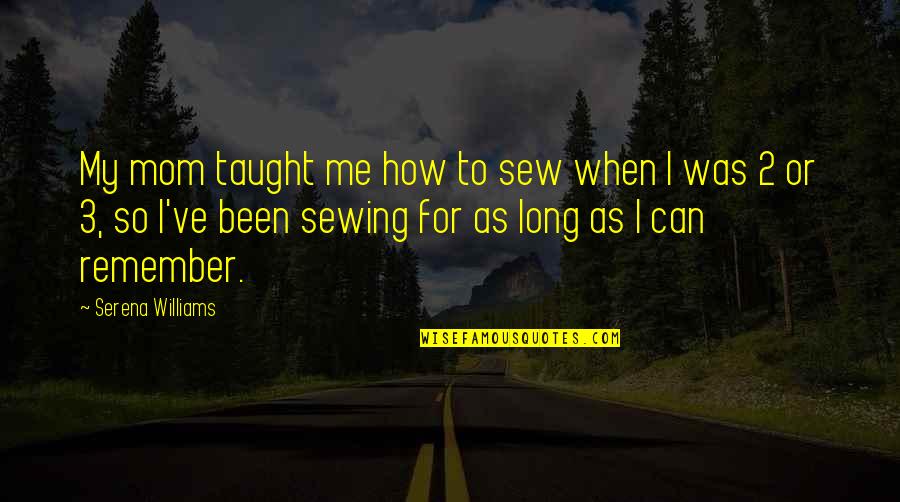 My mom taught me how to sew when I was 2 or 3, so I've been sewing for as long as I can remember. —
Serena Williams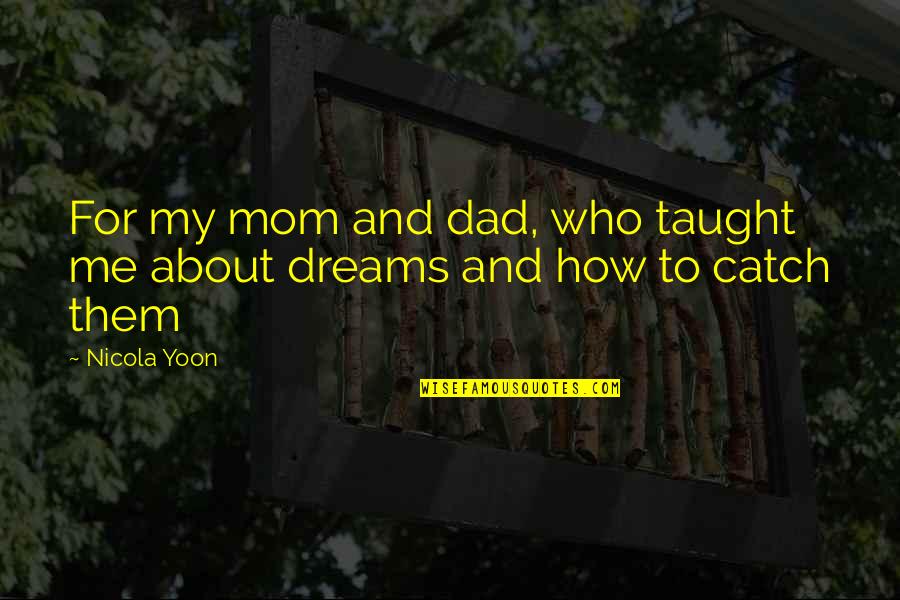 For my mom and dad, who taught me about dreams and how to catch them —
Nicola Yoon
Today, most models don't know the first thing about makeup. My mom taught me that makeup is supposed to enhance my natural beauty, not create a mask. —
Christina Zilber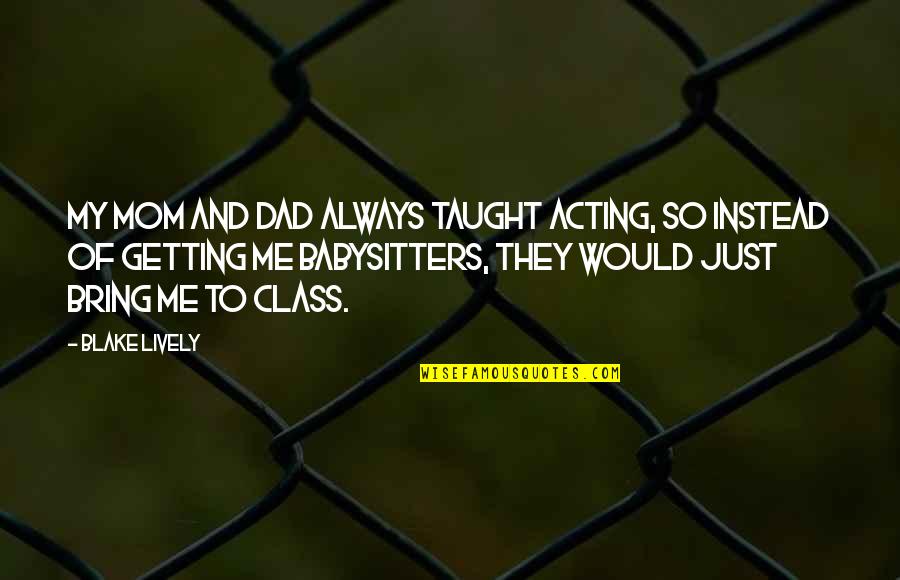 My mom and dad always taught acting, so instead of getting me babysitters, they would just bring me to class. —
Blake Lively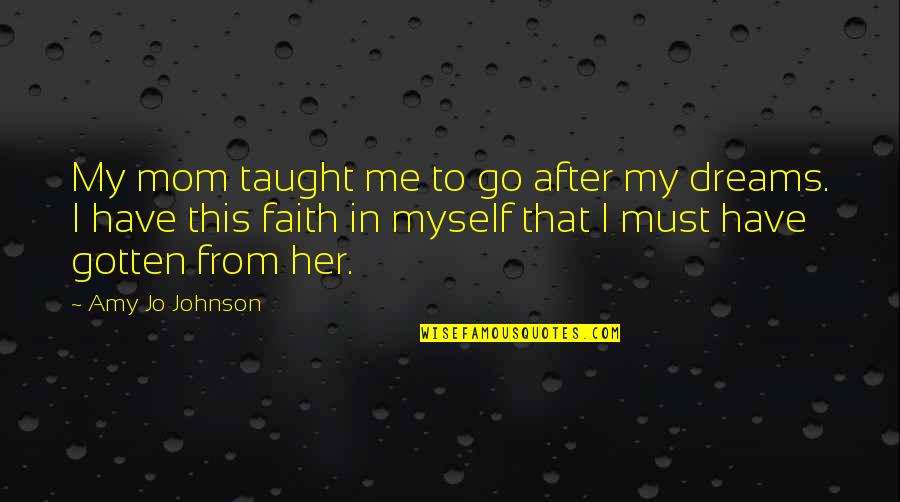 My mom taught me to go after my dreams. I have this faith in myself that I must have gotten from her. —
Amy Jo Johnson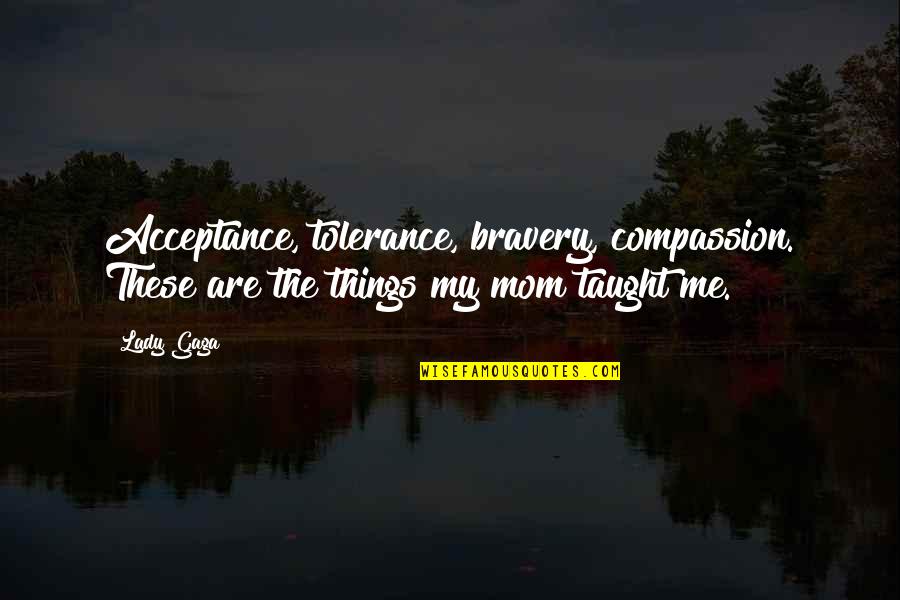 Acceptance, tolerance, bravery, compassion. These are the things my mom taught me. —
Lady Gaga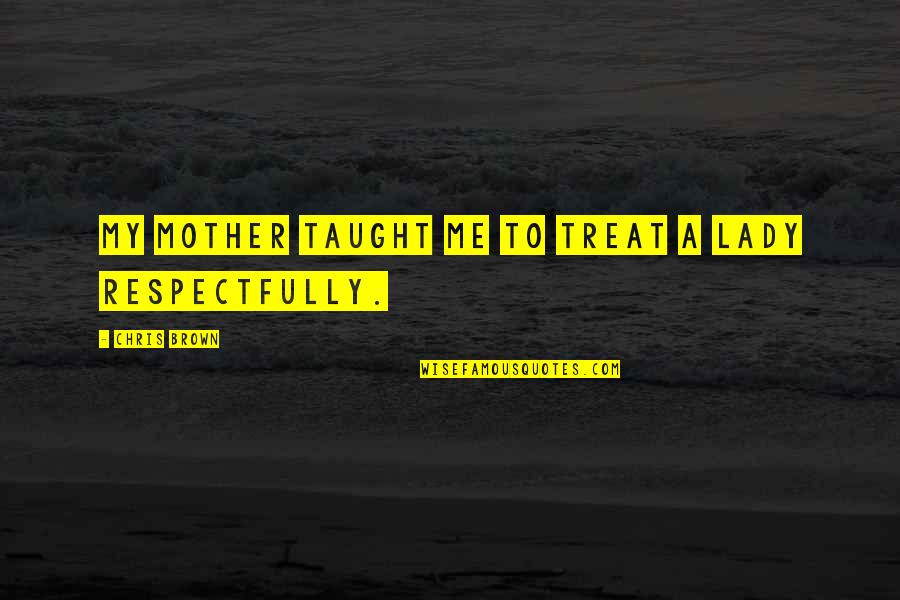 My mother taught me to treat a lady respectfully. —
Chris Brown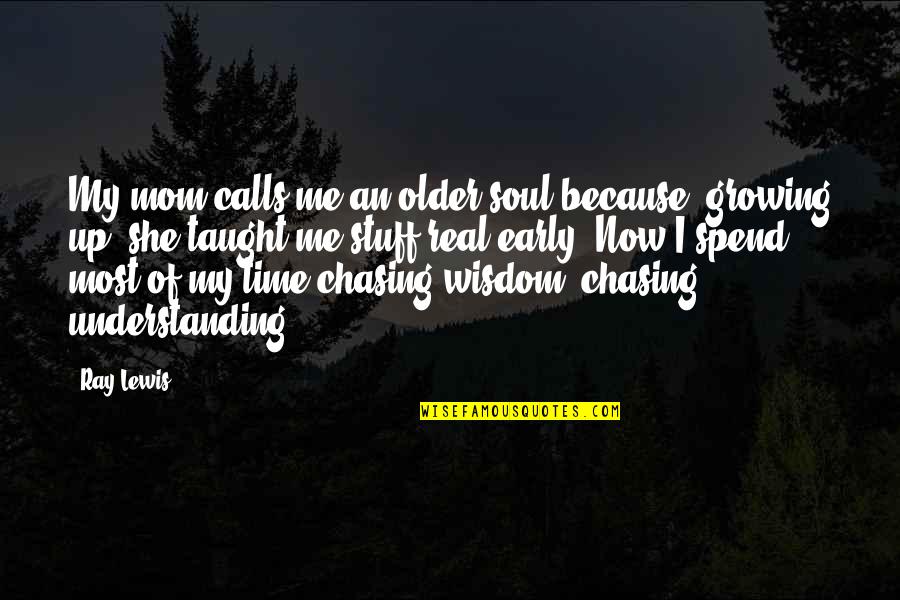 My mom calls me an older soul because, growing up, she taught me stuff real early. Now I spend most of my time chasing wisdom, chasing understanding. —
Ray Lewis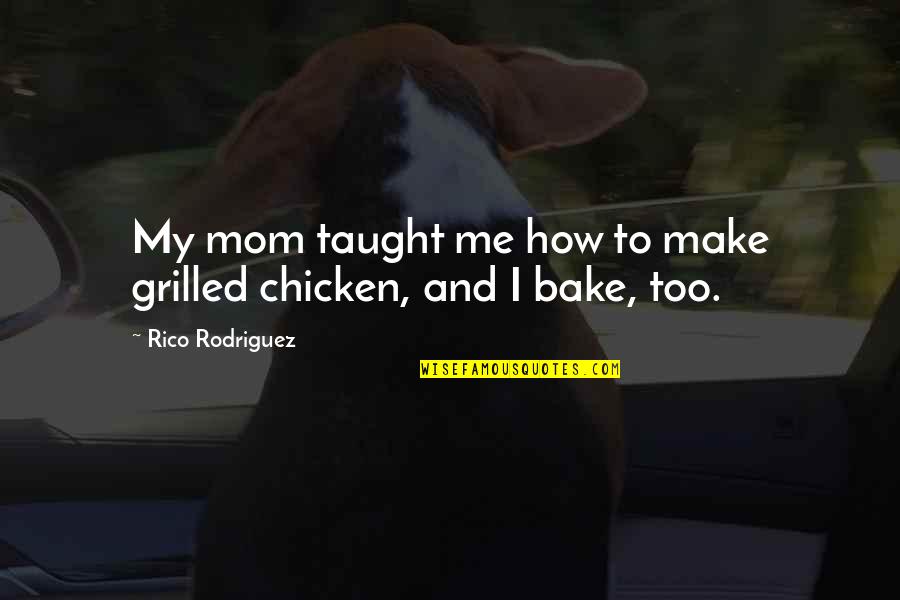 My mom taught me how to make grilled chicken, and I bake, too. —
Rico Rodriguez