Marry Someone Quotes
Collection of top 48 famous quotes about Marry Someone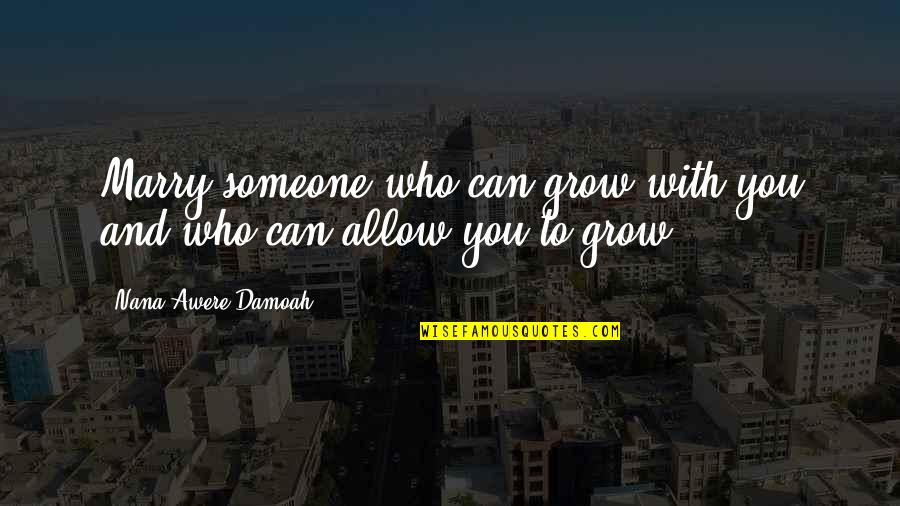 Marry someone who can grow with you and who can allow you to grow.
—
Nana Awere Damoah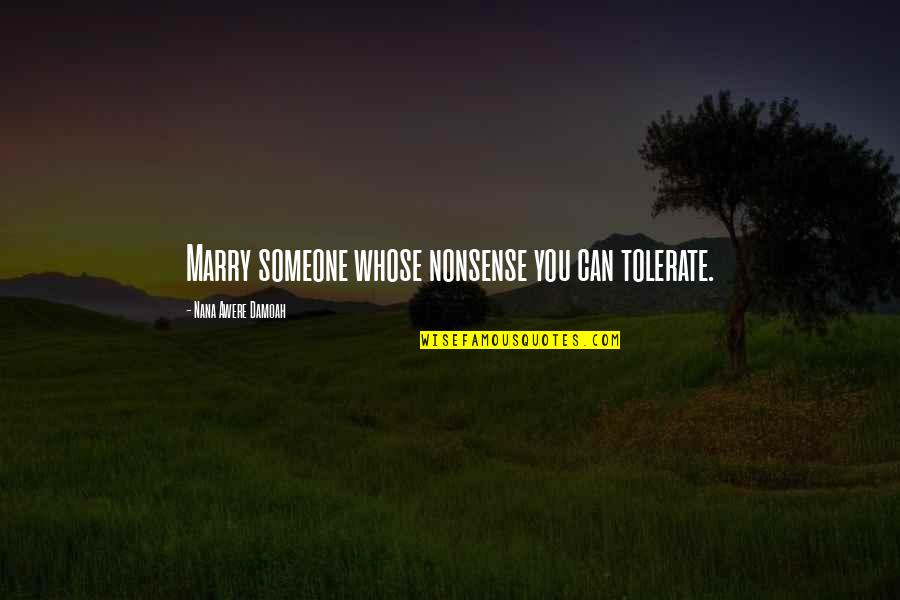 Marry someone whose nonsense you can tolerate.
—
Nana Awere Damoah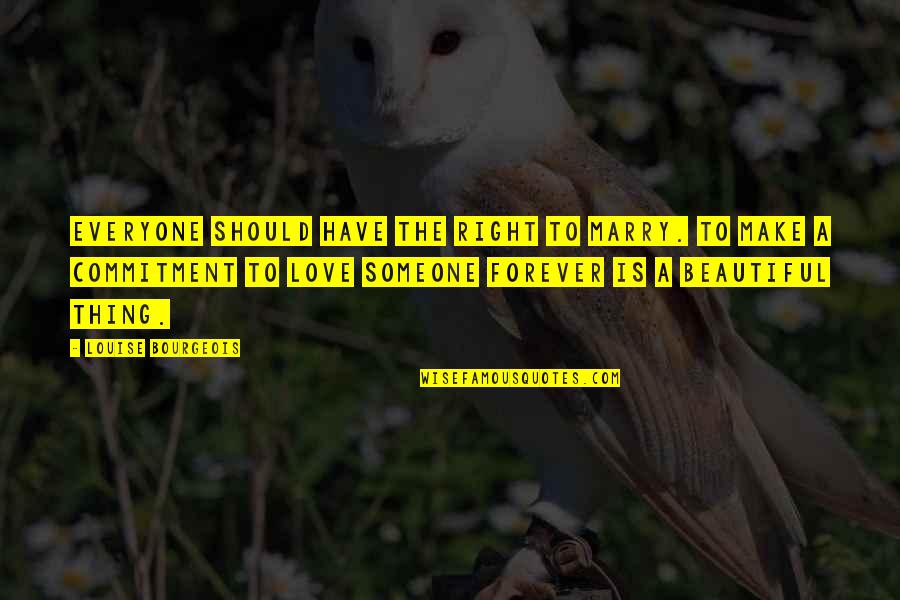 Everyone should have the right to marry. To make a commitment to love someone forever is a beautiful thing.
—
Louise Bourgeois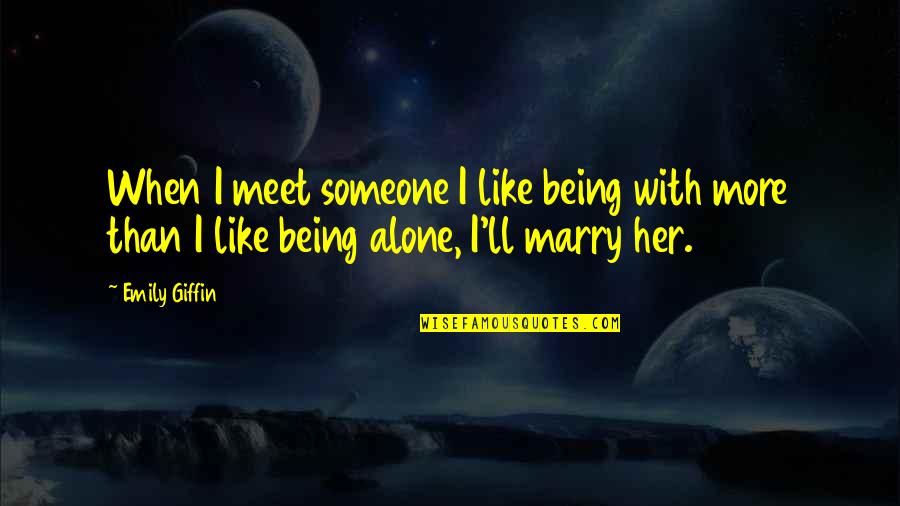 When I meet someone I like being with more than I like being alone, I'll marry her.
—
Emily Giffin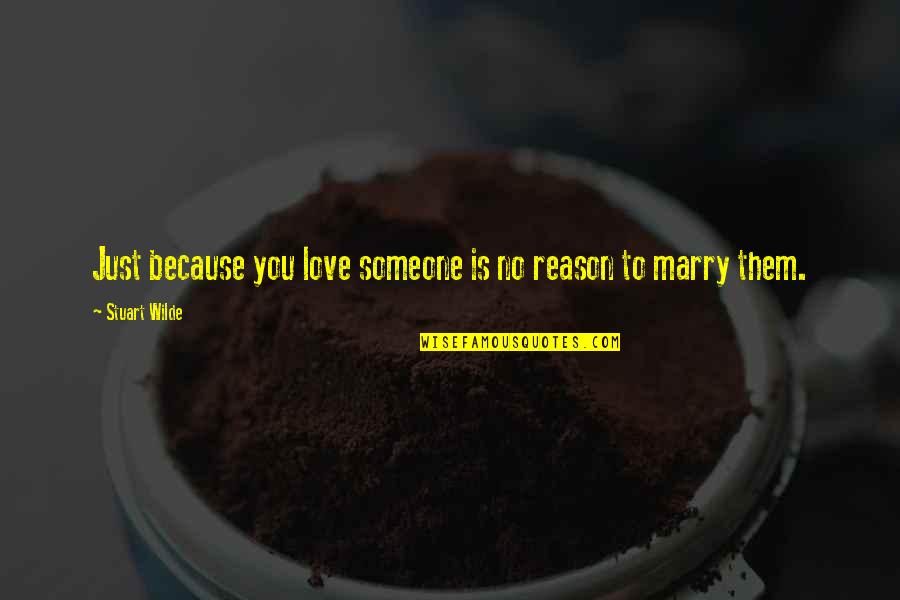 Just because you love someone is no reason to marry them.
—
Stuart Wilde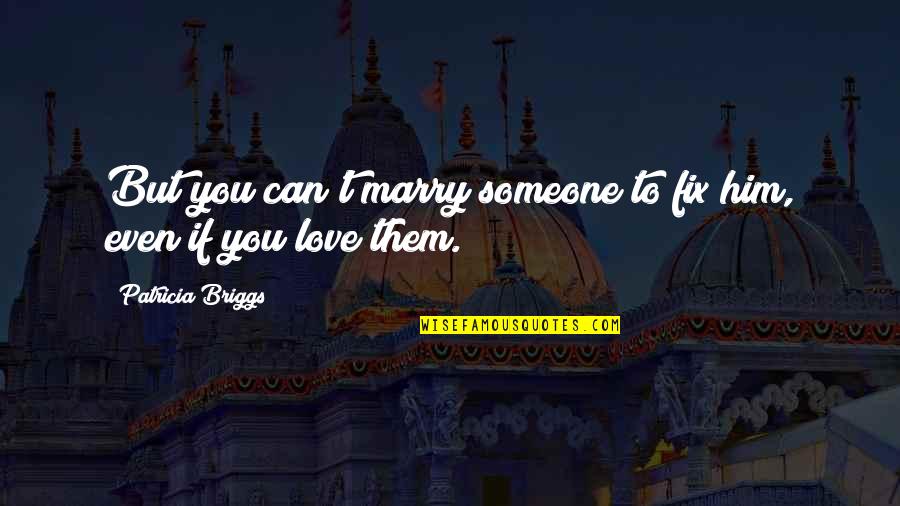 But you can't
marry someone
to fix him, even if you love them. —
Patricia Briggs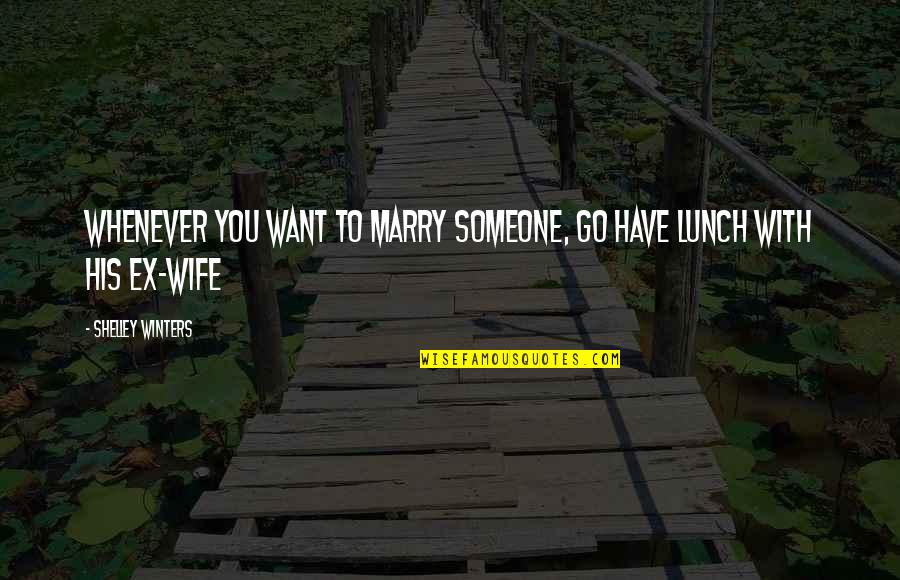 Whenever you want to
marry someone
, go have lunch with his ex-wife —
Shelley Winters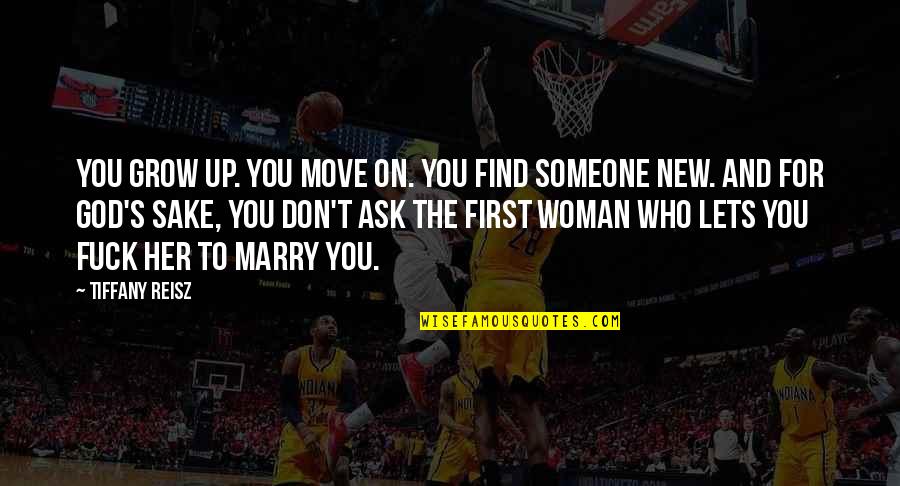 You grow up. You move on. You find someone new. And for God's sake, you don't ask the first woman who lets you fuck her to marry you. —
Tiffany Reisz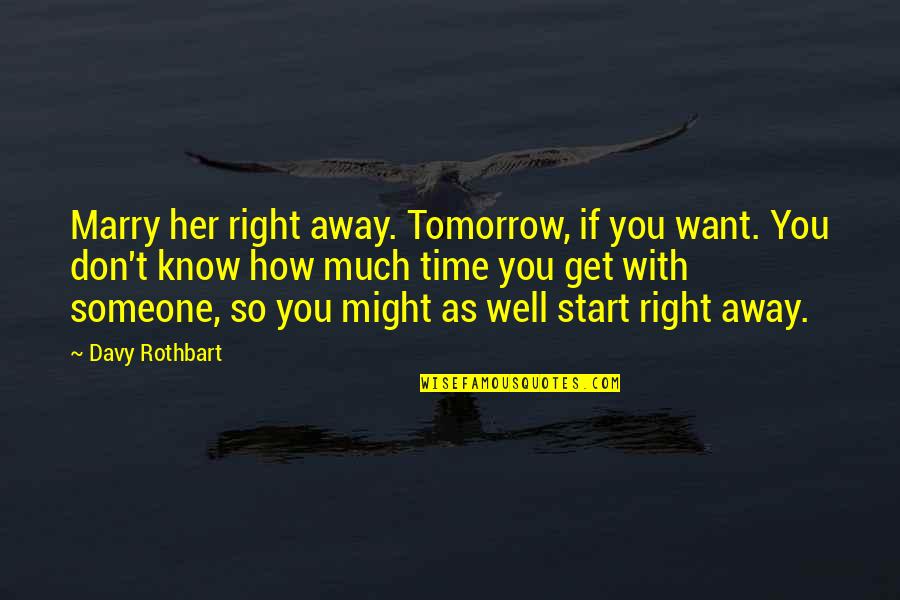 Marry her right away. Tomorrow, if you want. You don't know how much time you get with someone, so you might as well start right away. —
Davy Rothbart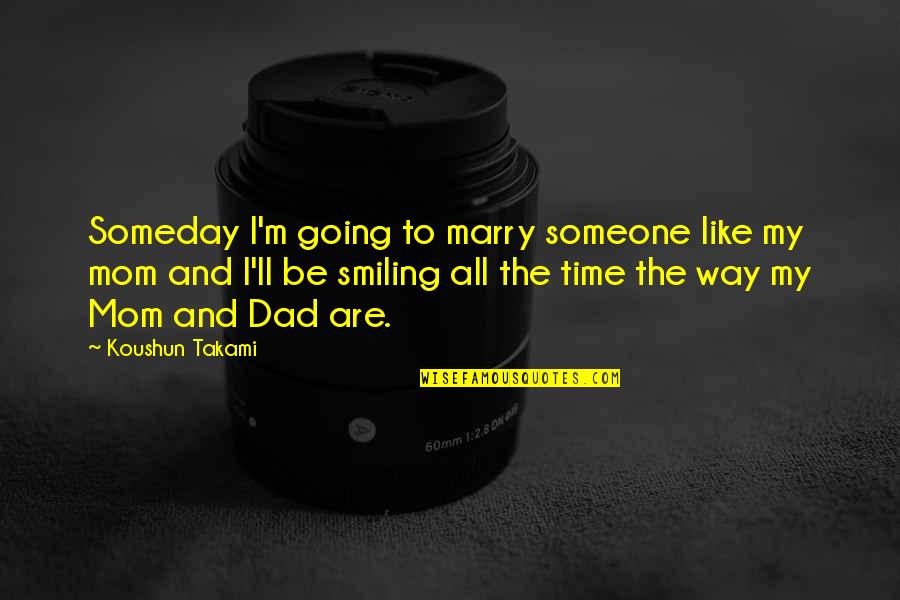 Someday I'm going to
marry someone
like my mom and I'll be smiling all the time the way my Mom and Dad are. —
Koushun Takami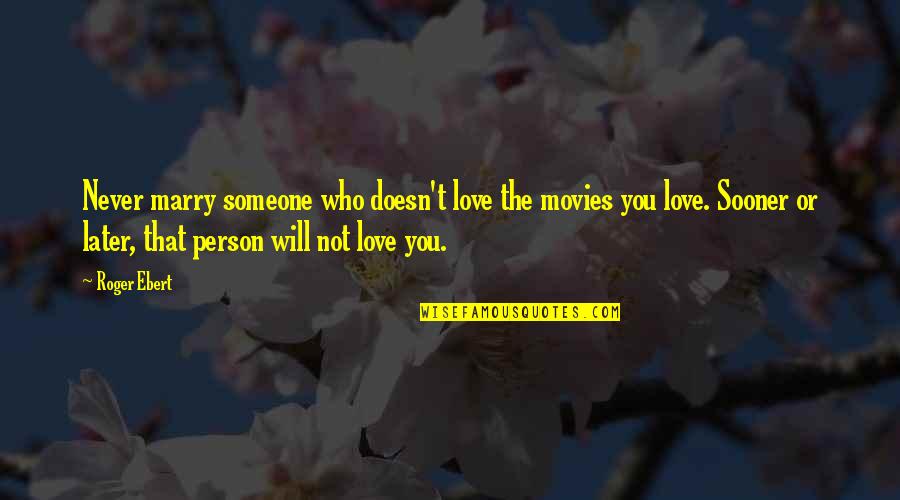 Never
marry someone
who doesn't love the movies you love. Sooner or later, that person will not love you. —
Roger Ebert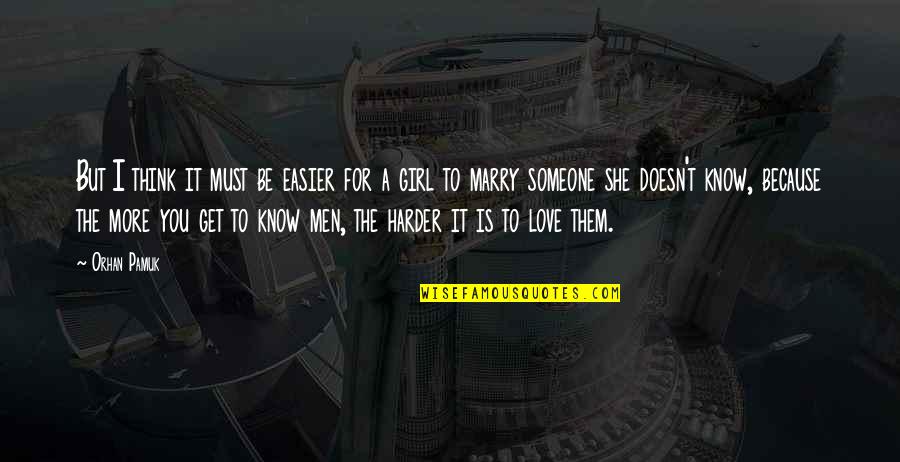 But I think it must be easier for a girl to
marry someone
she doesn't know, because the more you get to know men, the harder it is to love them. —
Orhan Pamuk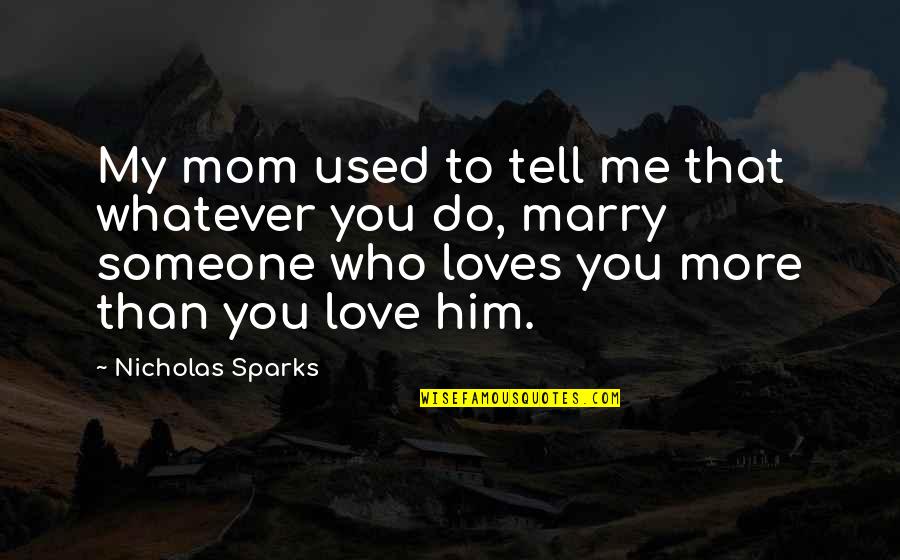 My mom used to tell me that whatever you do,
marry someone
who loves you more than you love him. —
Nicholas Sparks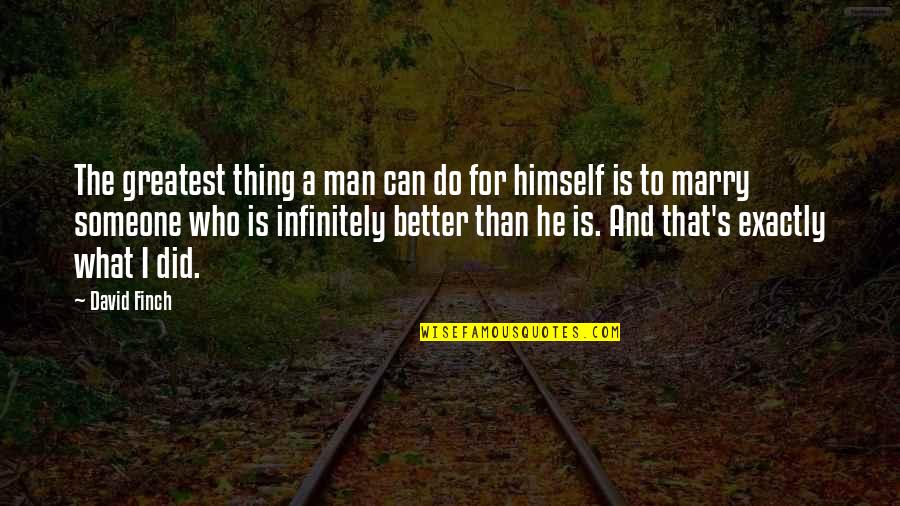 The greatest thing a man can do for himself is to
marry someone
who is infinitely better than he is. And that's exactly what I did. —
David Finch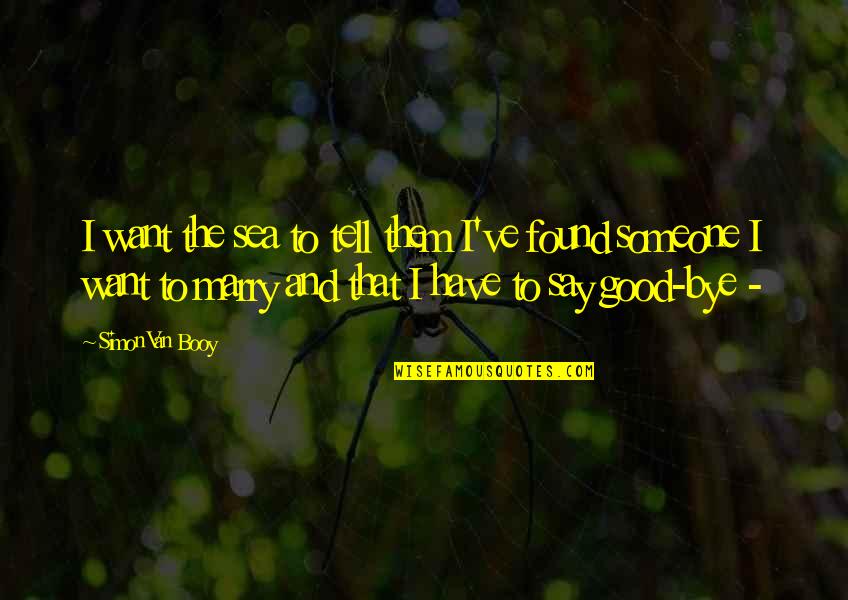 I want the sea to tell them I've found someone I want to marry and that I have to say good-bye - —
Simon Van Booy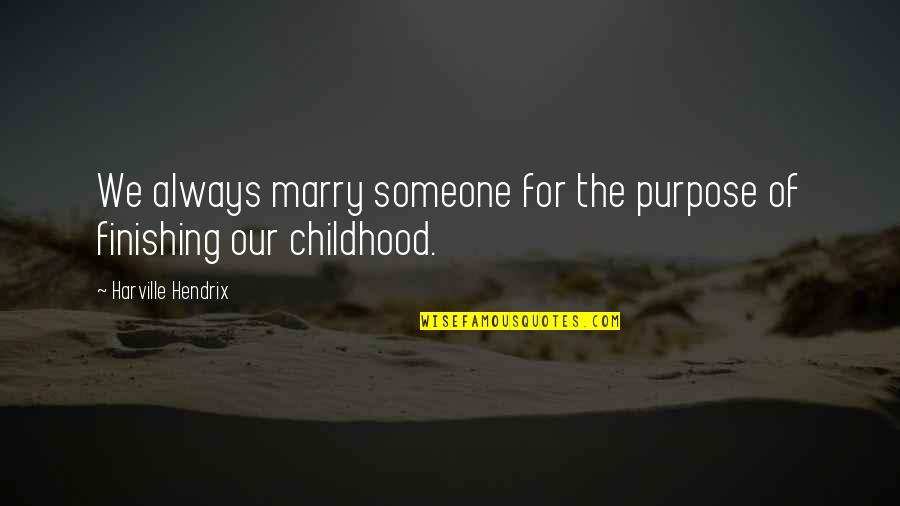 We always
marry someone
for the purpose of finishing our childhood. —
Harville Hendrix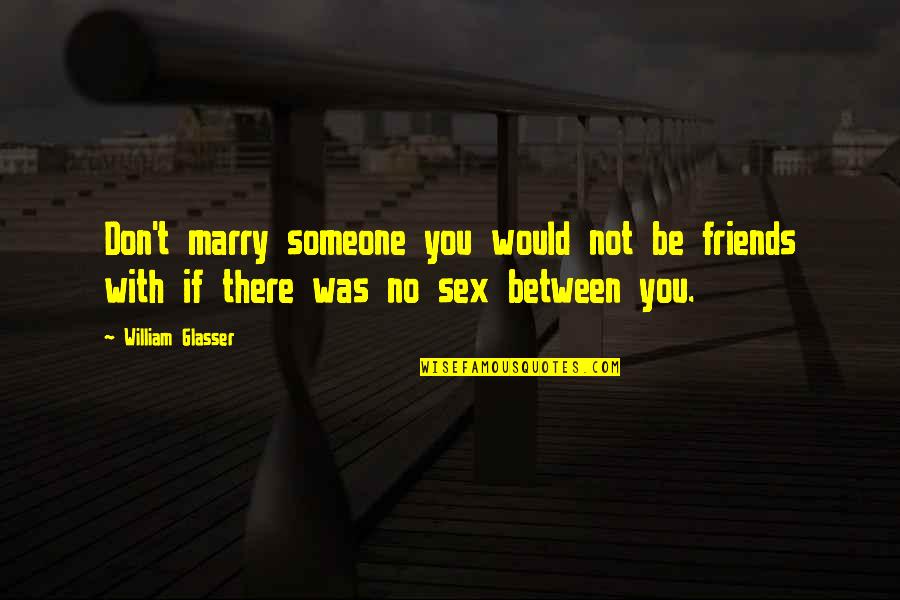 Don't
marry someone
you would not be friends with if there was no sex between you. —
William Glasser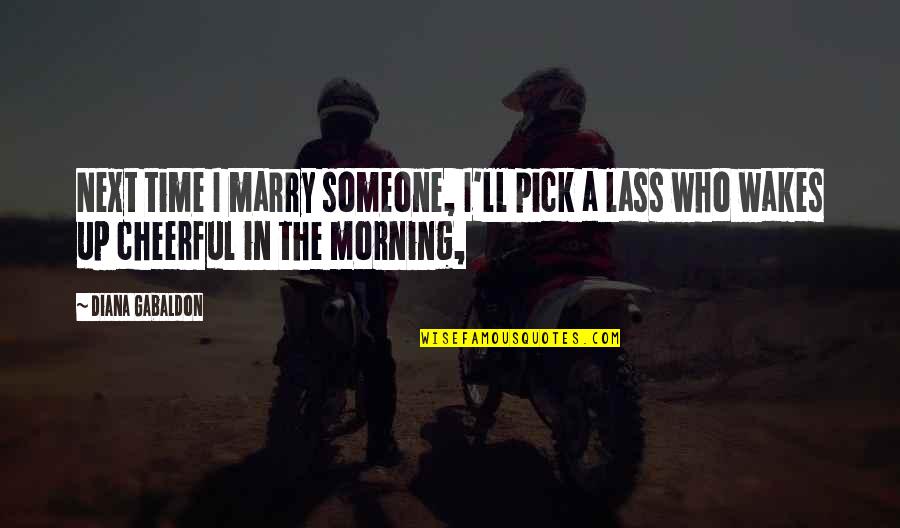 Next time I
marry someone
, I'll pick a lass who wakes up cheerful in the morning, —
Diana Gabaldon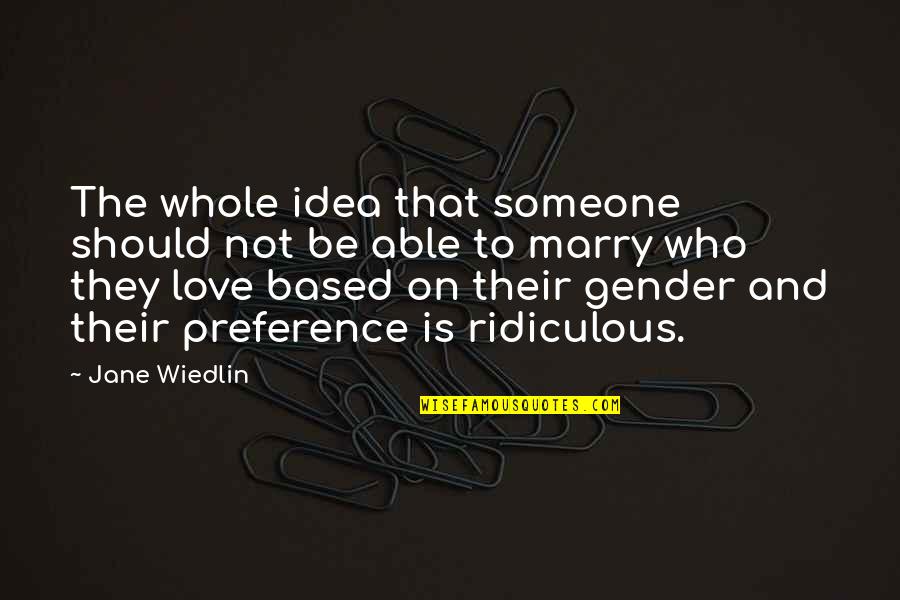 The whole idea that someone should not be able to marry who they love based on their gender and their preference is ridiculous. —
Jane Wiedlin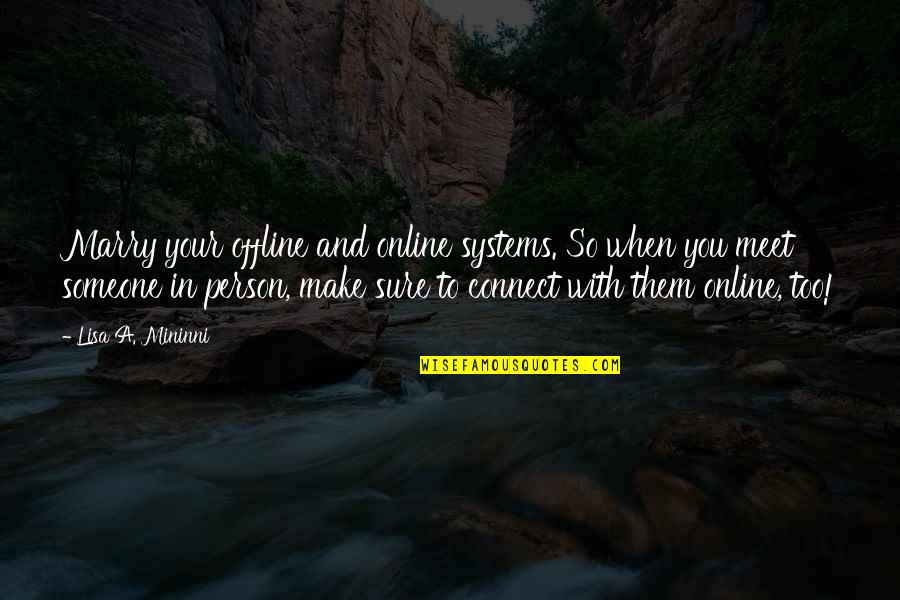 Marry your offline and online systems. So when you meet someone in person, make sure to connect with them online, too! —
Lisa A. Mininni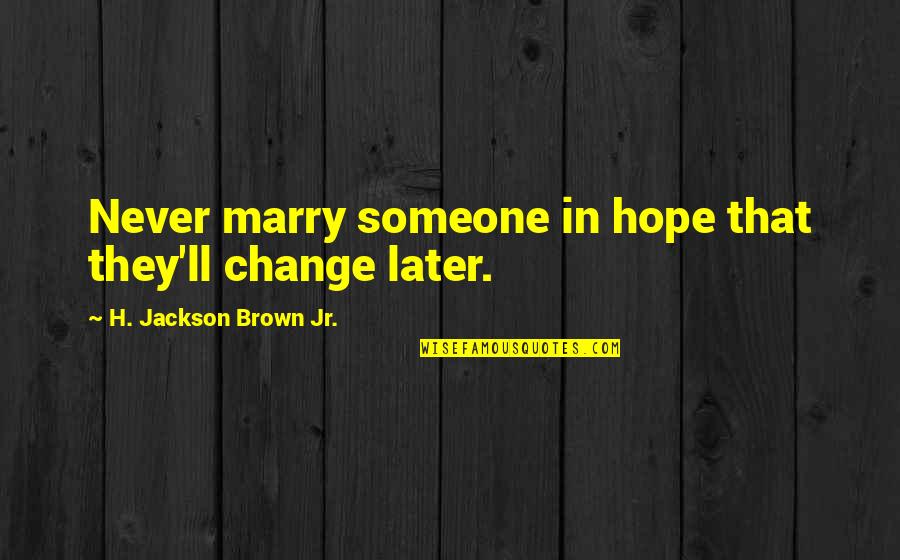 Never
marry someone
in hope that they'll change later. —
H. Jackson Brown Jr.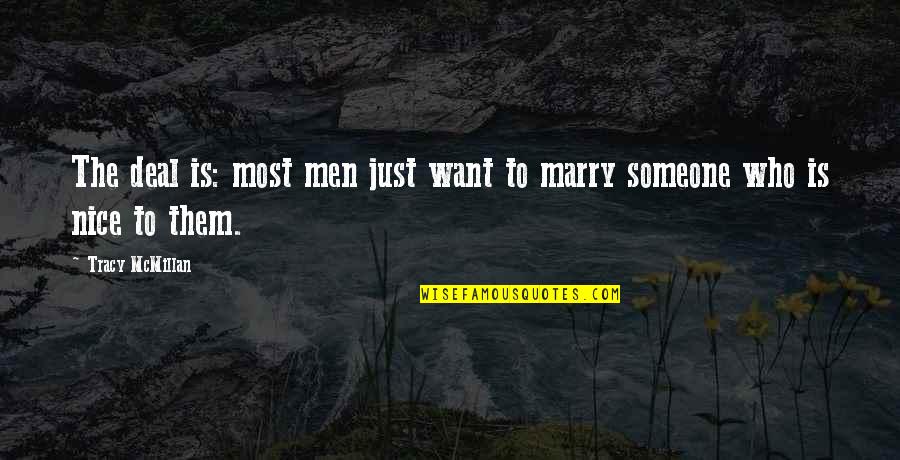 The deal is: most men just want to
marry someone
who is nice to them. —
Tracy McMillan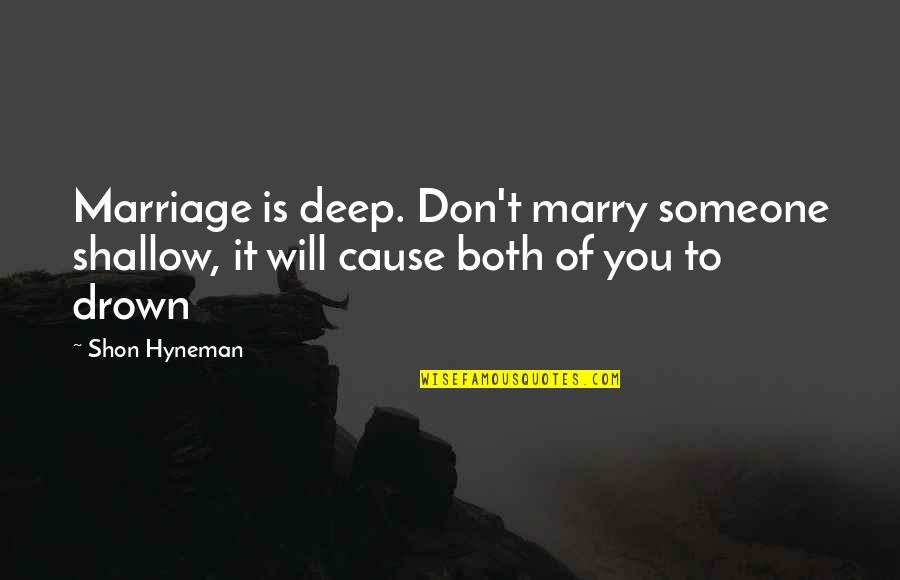 Marriage is deep. Don't
marry someone
shallow, it will cause both of you to drown —
Shon Hyneman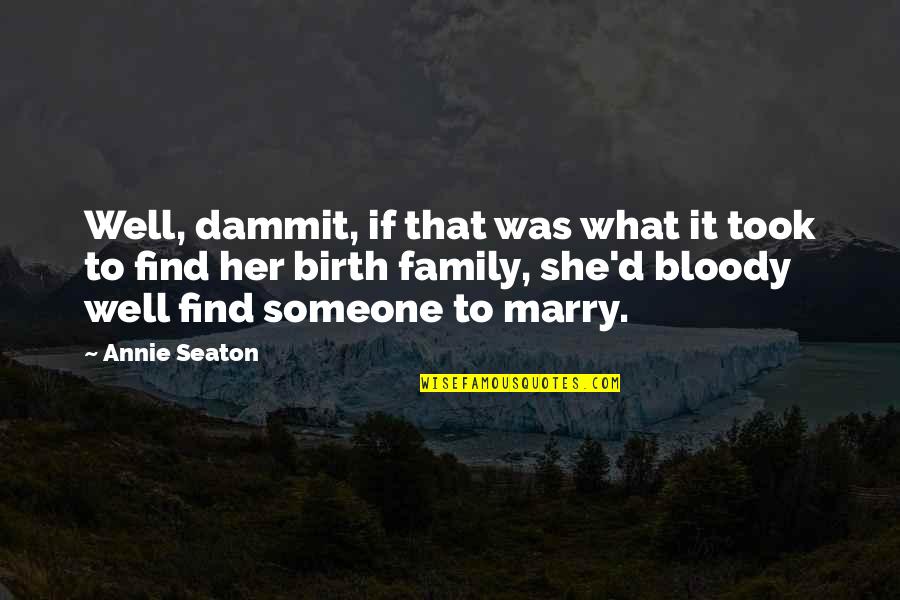 Well, dammit, if that was what it took to find her birth family, she'd bloody well find someone to marry. —
Annie Seaton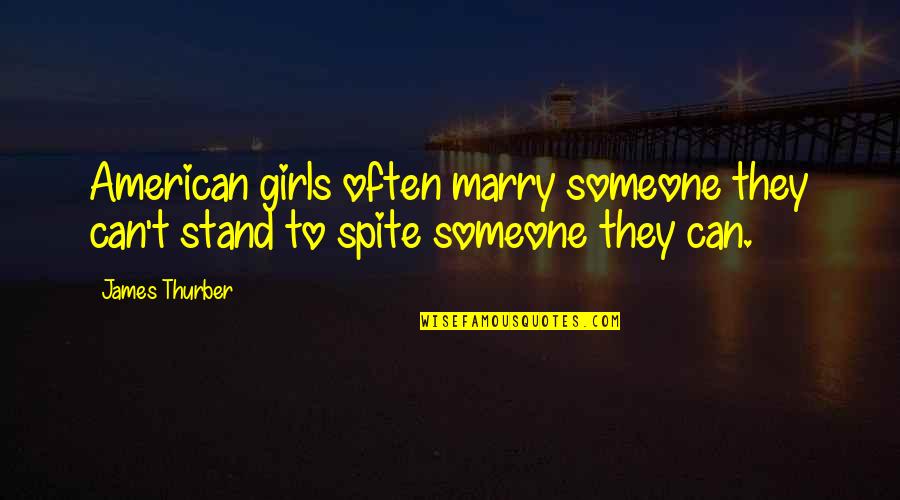 American girls often
marry someone
they can't stand to spite someone they can. —
James Thurber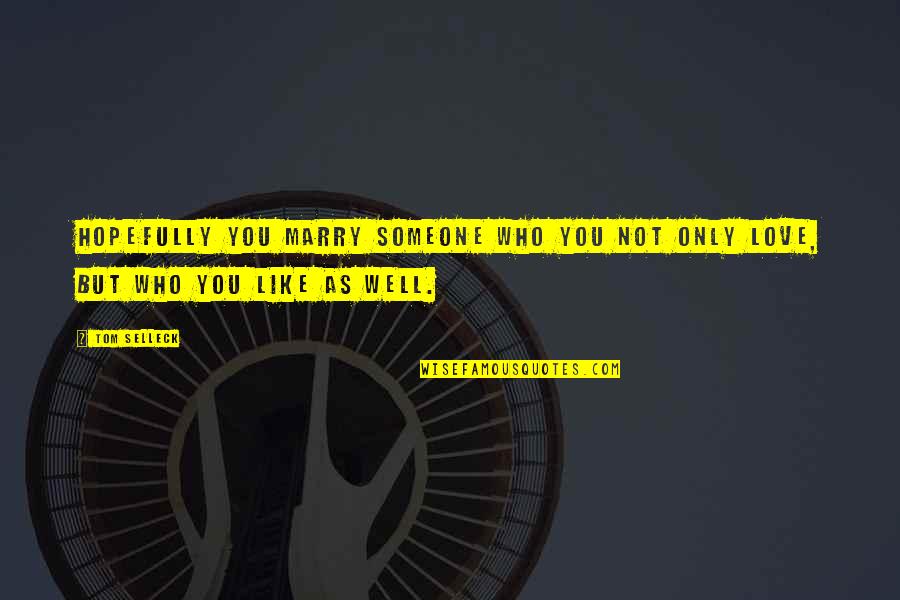 Hopefully you
marry someone
who you not only love, but who you like as well. —
Tom Selleck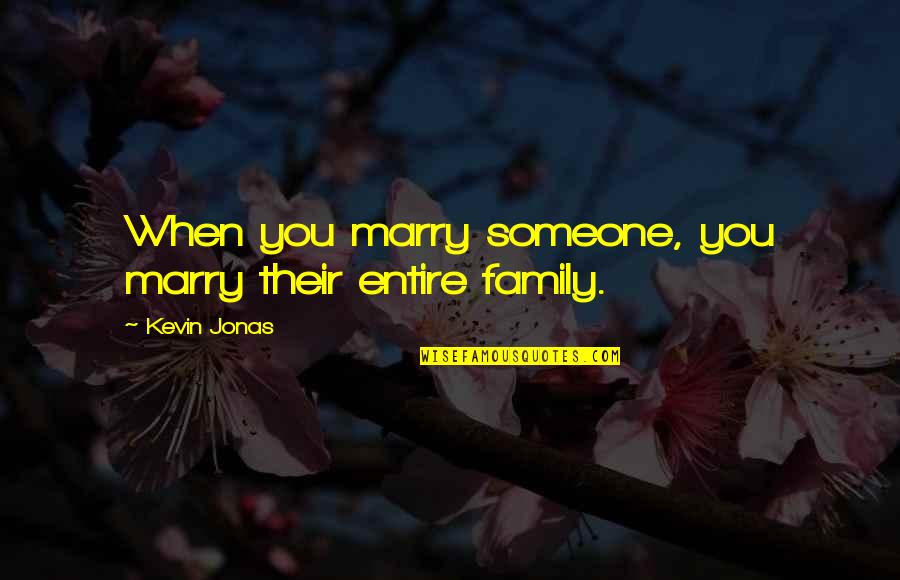 When you
marry someone
, you marry their entire family. —
Kevin Jonas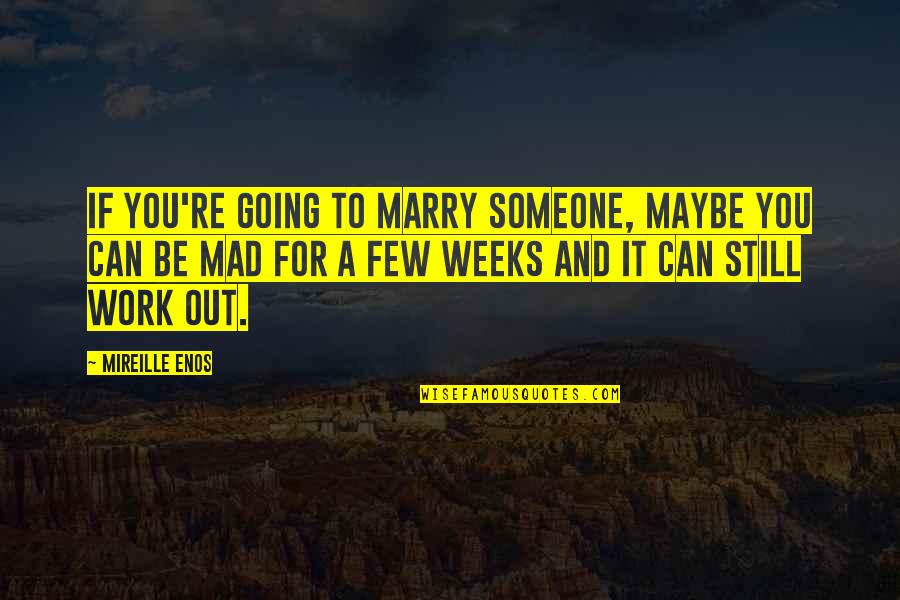 If you're going to
marry someone
, maybe you can be mad for a few weeks and it can still work out. —
Mireille Enos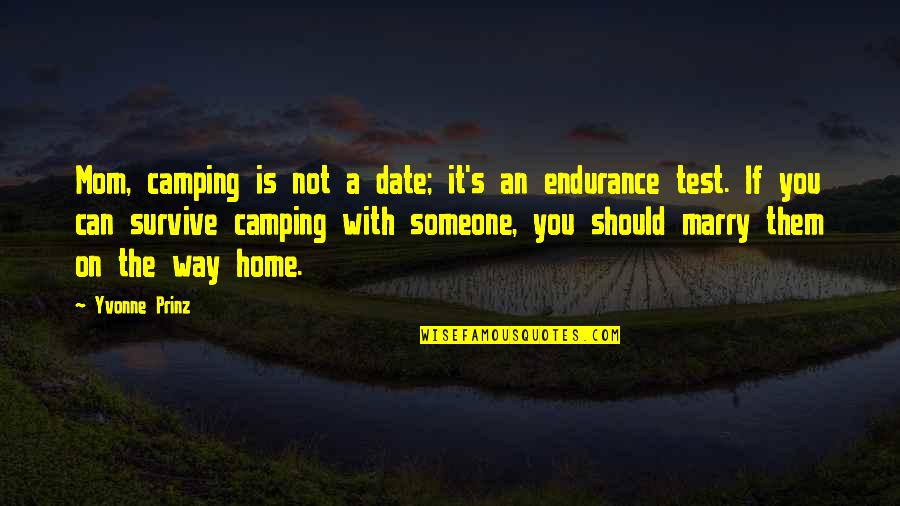 Mom, camping is not a date; it's an endurance test. If you can survive camping with someone, you should marry them on the way home. —
Yvonne Prinz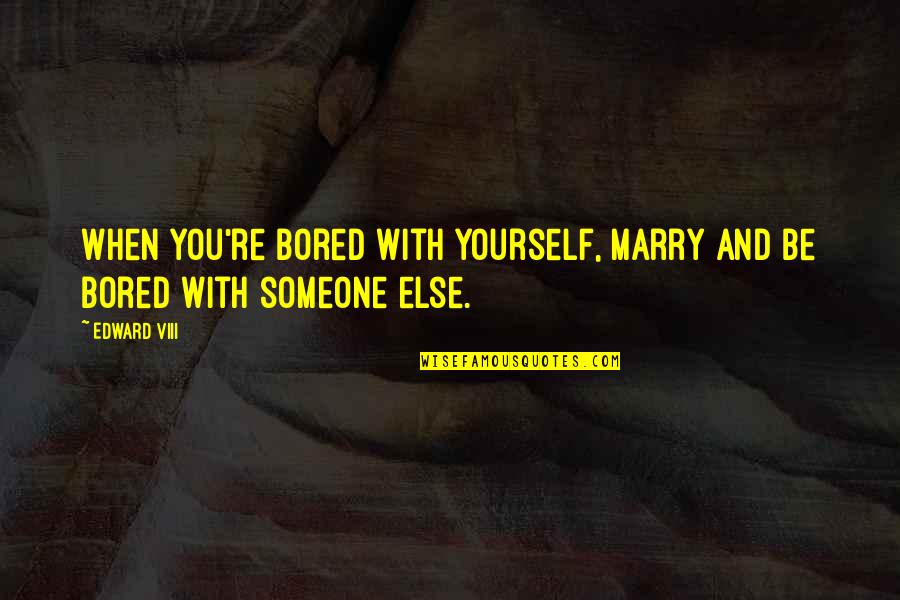 When you're bored with yourself, marry and be bored with someone else. —
Edward VIII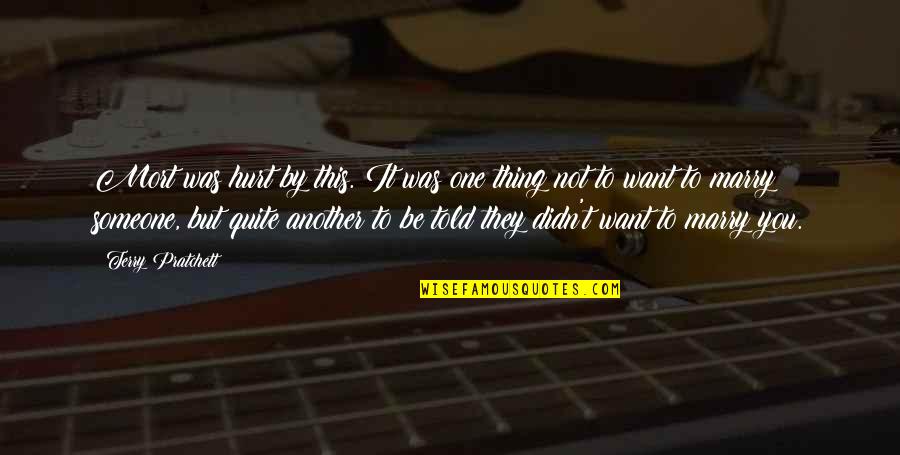 Mort was hurt by this. It was one thing not to want to
marry someone
, but quite another to be told they didn't want to marry you. —
Terry Pratchett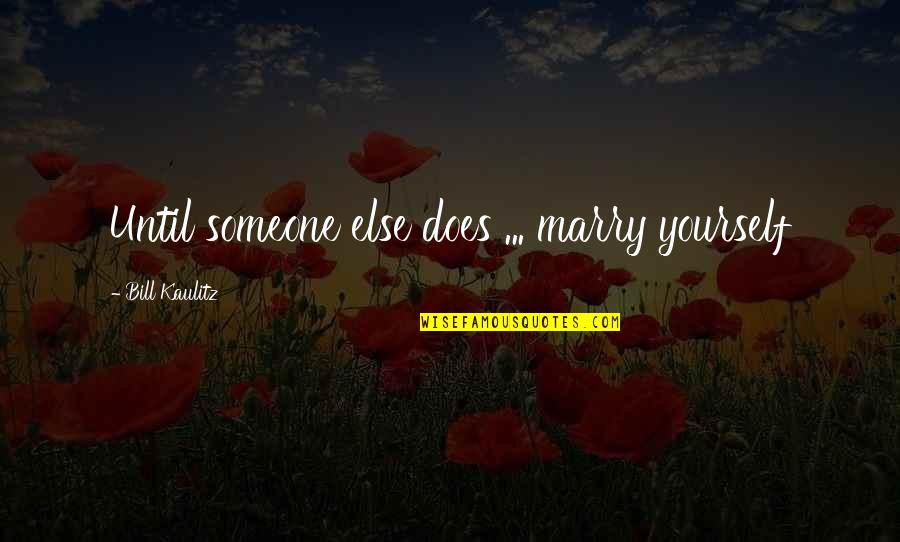 Until someone else does ... marry yourself —
Bill Kaulitz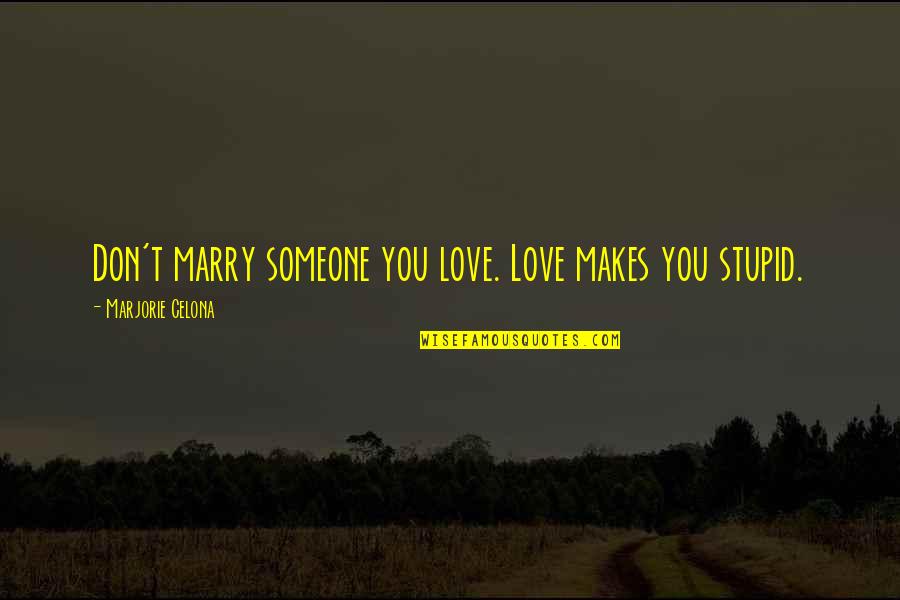 Don't
marry someone
you love. Love makes you stupid. —
Marjorie Celona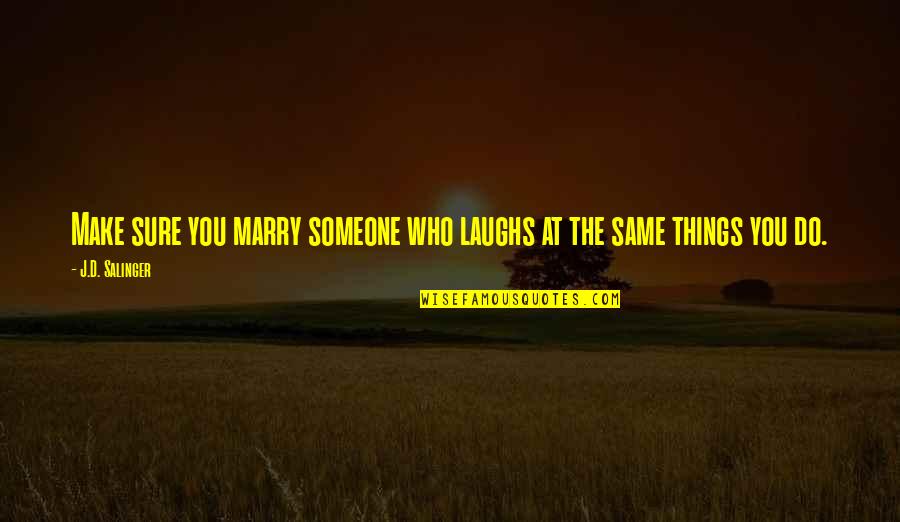 Make sure you
marry someone
who laughs at the same things you do. —
J.D. Salinger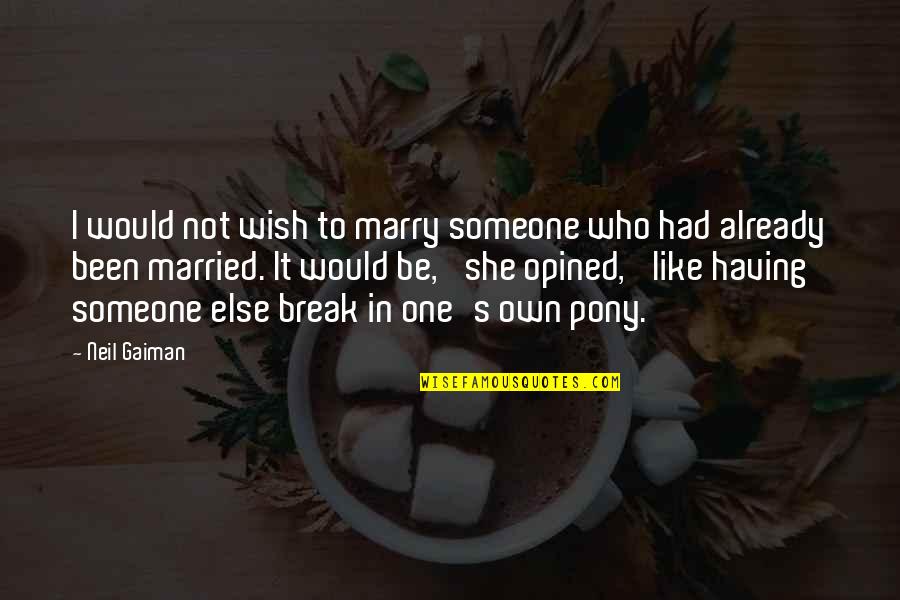 I would not wish to
marry someone
who had already been married. It would be,' she opined, 'like having someone else break in one's own pony. —
Neil Gaiman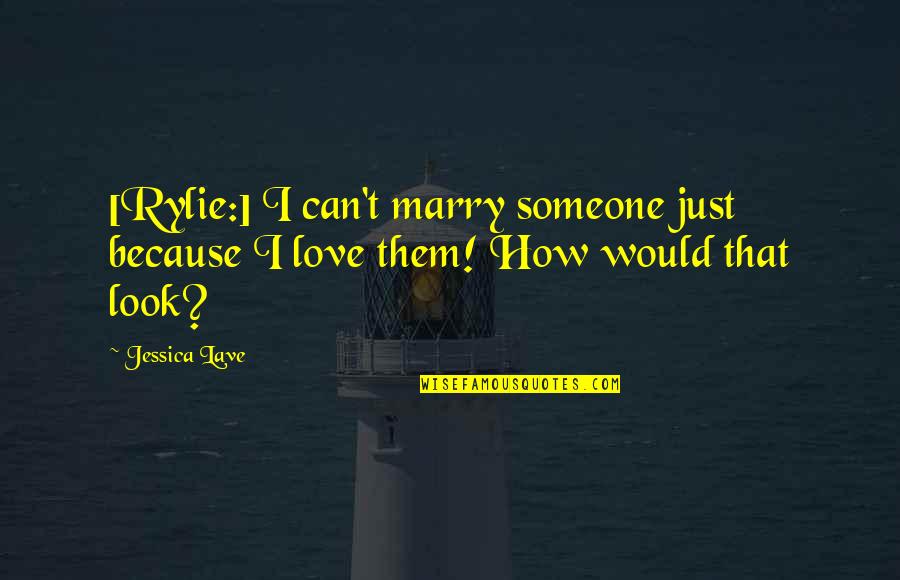 [Rylie:] I can't
marry someone
just because I love them! How would that look? —
Jessica Lave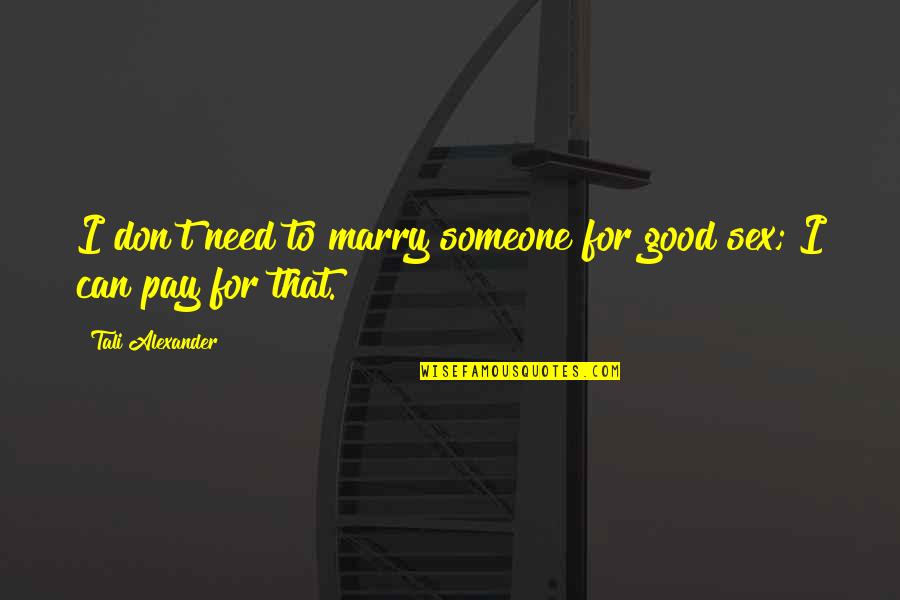 I don't need to
marry someone
for good sex; I can pay for that. —
Tali Alexander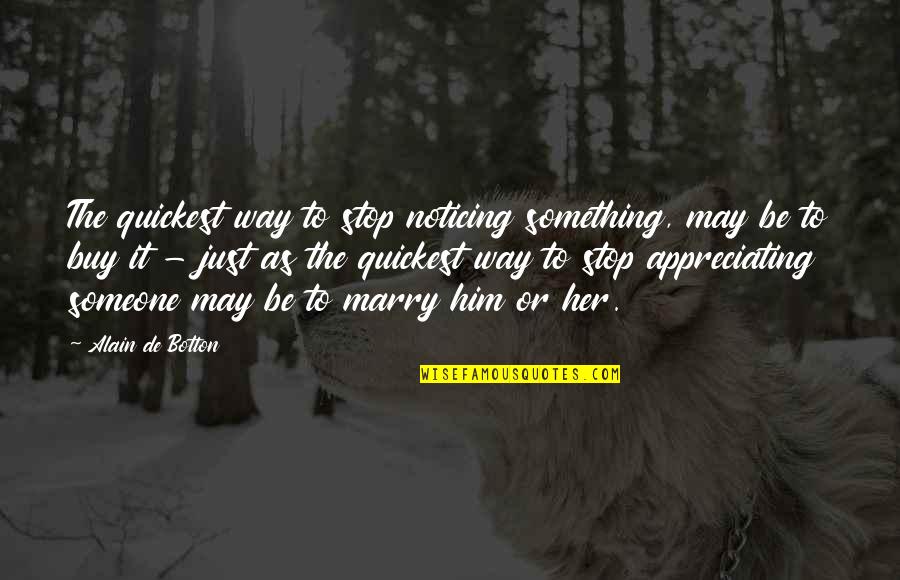 The quickest way to stop noticing something, may be to buy it - just as the quickest way to stop appreciating someone may be to marry him or her. —
Alain De Botton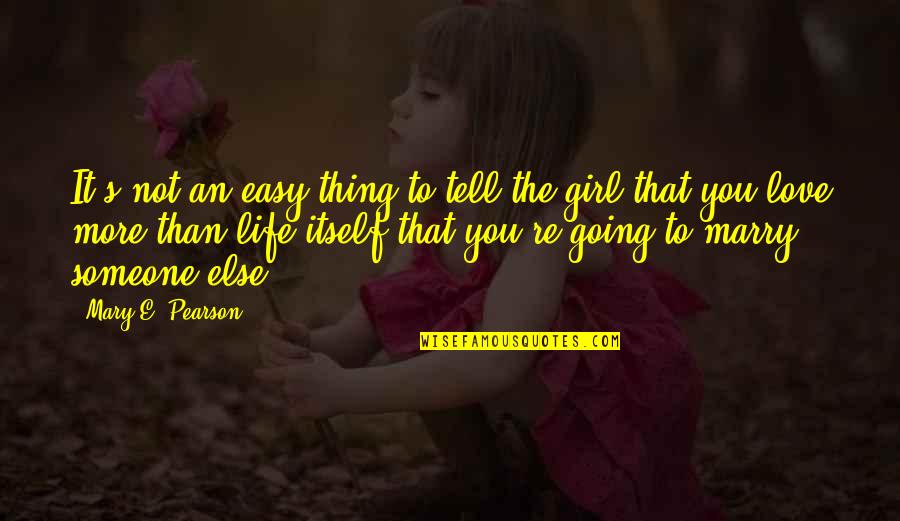 It's not an easy thing to tell the girl that you love more than life itself that you're going to
marry someone
else. —
Mary E. Pearson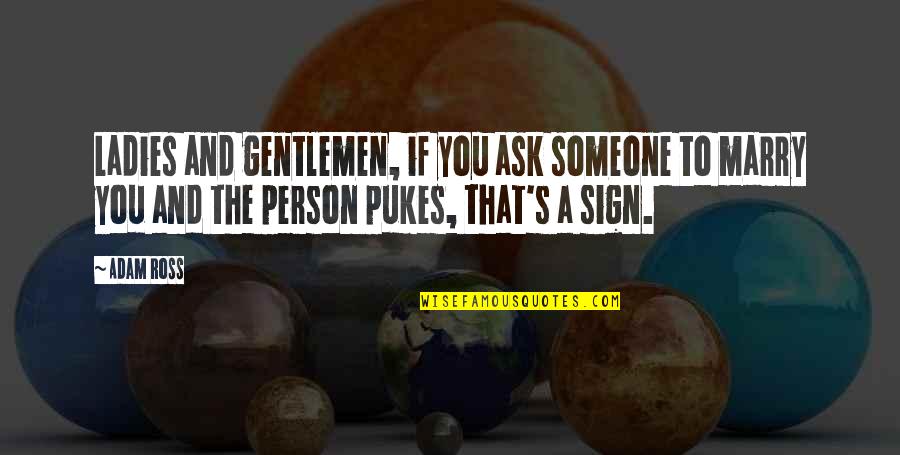 Ladies and gentlemen, if you ask someone to marry you and the person pukes, that's a sign. —
Adam Ross