Many Best Friends Quotes
Collection of top 48 famous quotes about Many Best Friends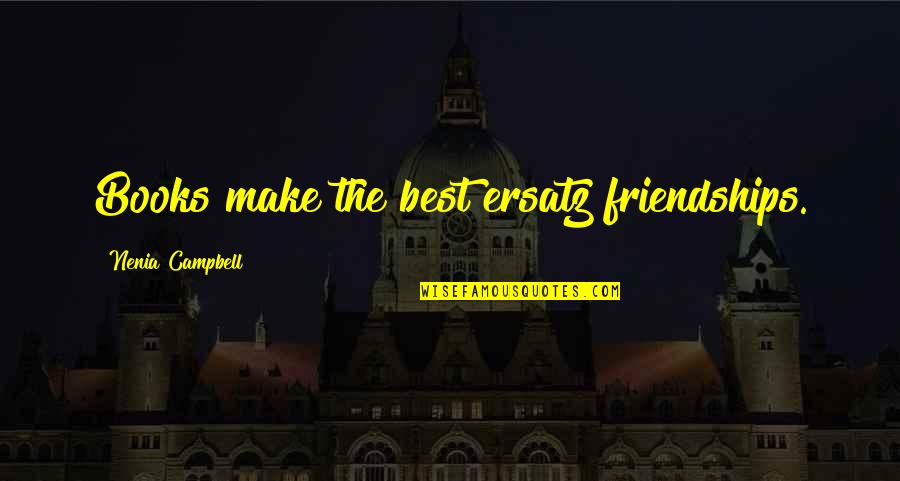 Books make the best ersatz friendships.
—
Nenia Campbell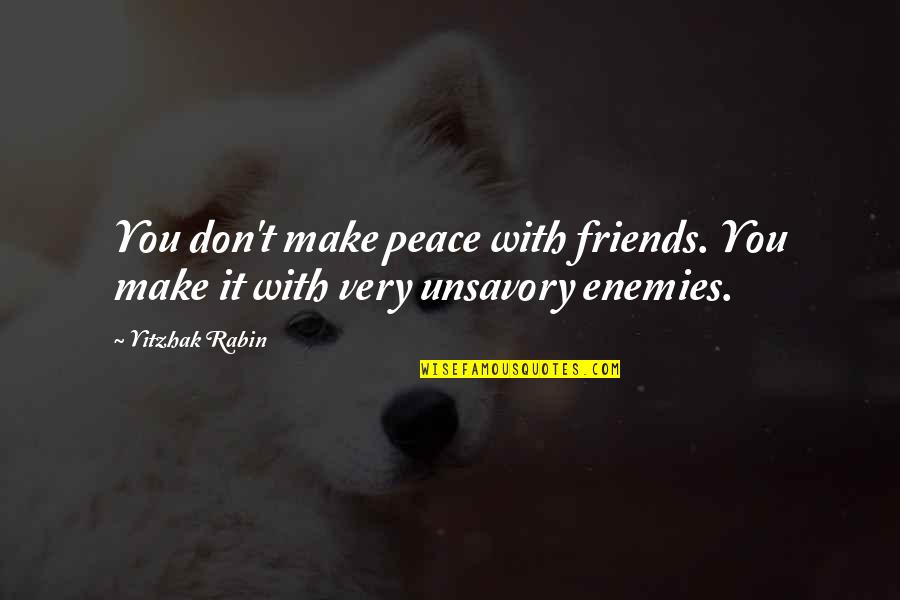 You don't make peace with friends. You make it with very unsavory enemies.
—
Yitzhak Rabin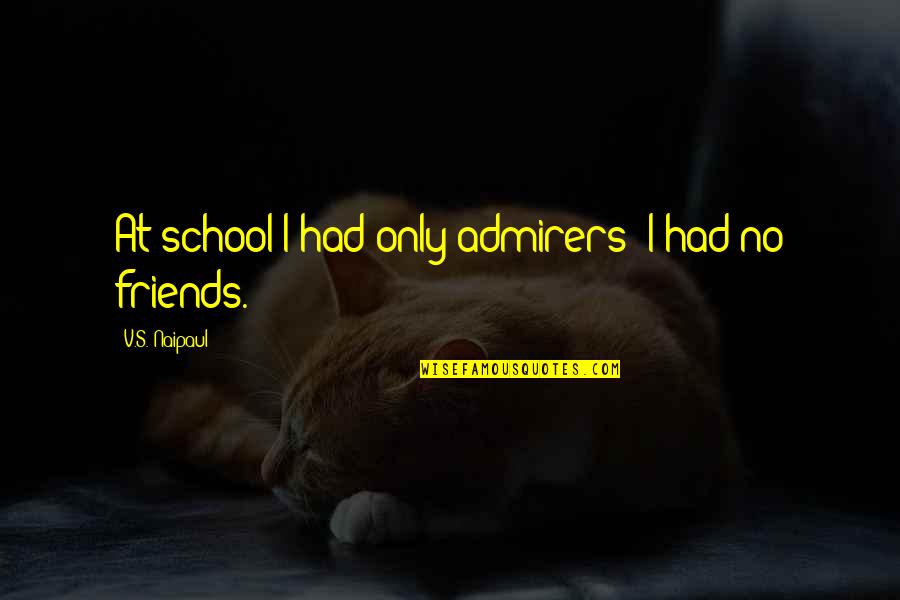 At school I had only admirers; I had no friends.
—
V.S. Naipaul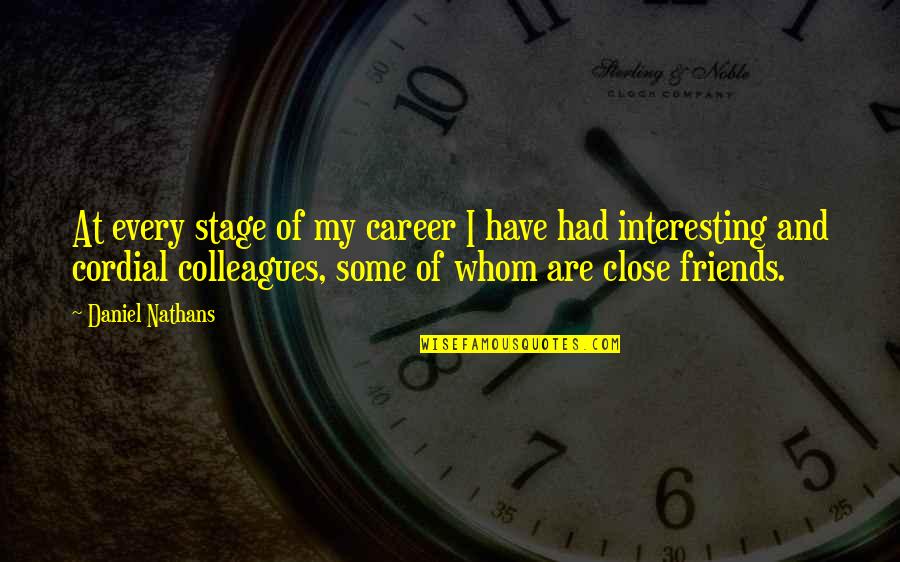 At every stage of my career I have had interesting and cordial colleagues, some of whom are close friends.
—
Daniel Nathans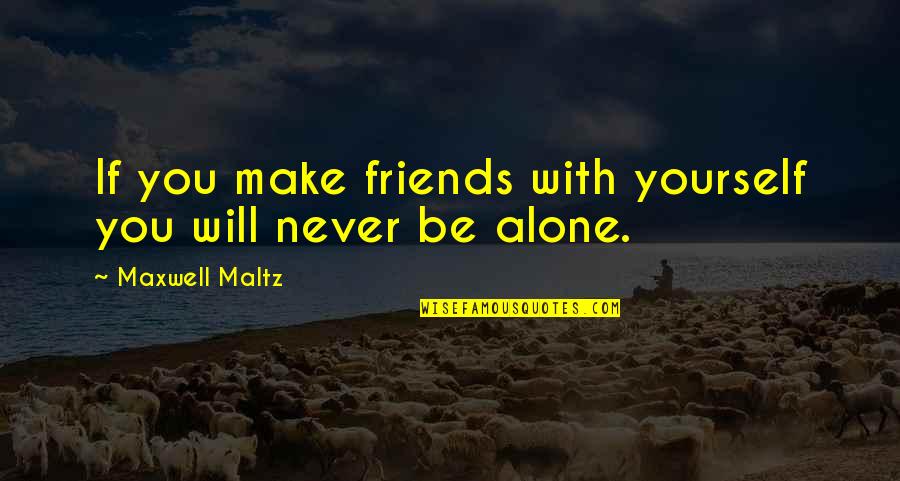 If you make friends with yourself you will never be alone.
—
Maxwell Maltz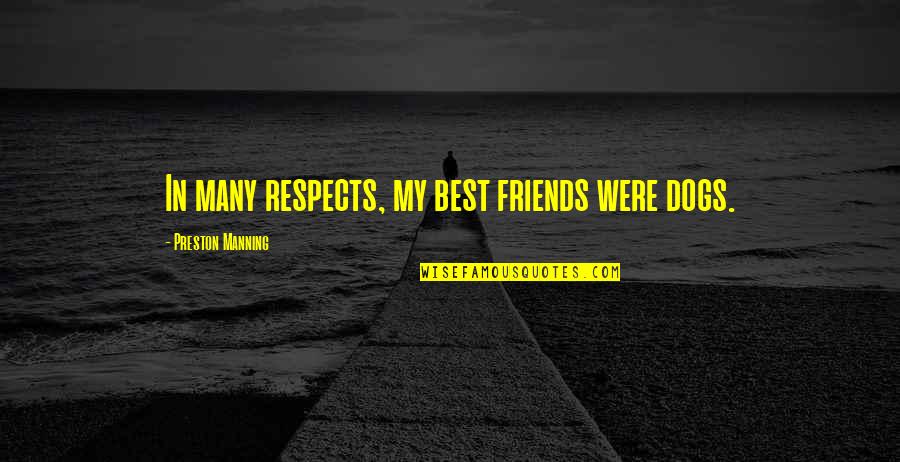 In many respects, my best friends were dogs.
—
Preston Manning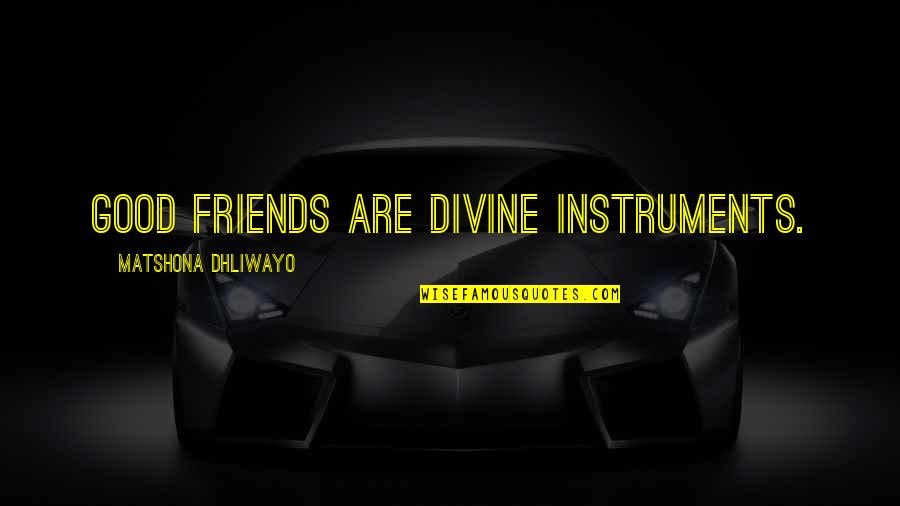 Good friends are divine instruments.
—
Matshona Dhliwayo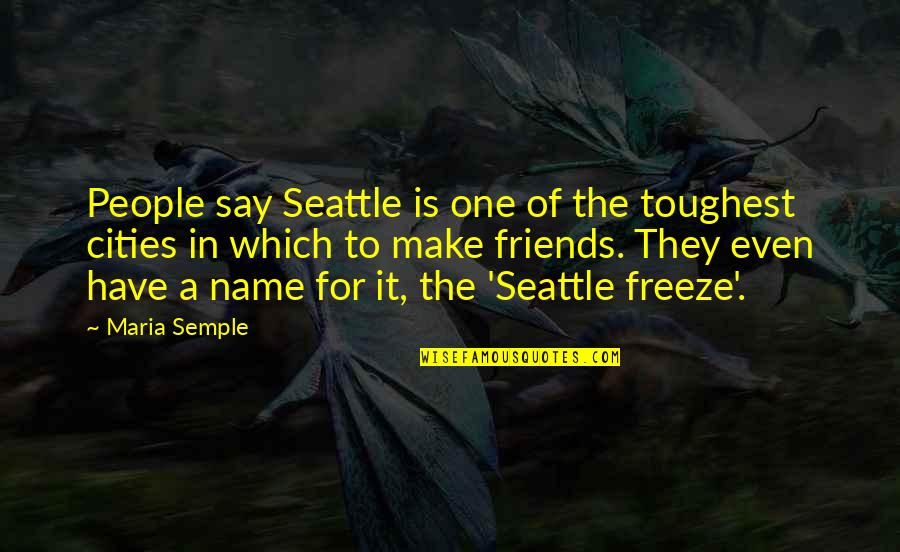 People say Seattle is one of the toughest cities in which to make friends. They even have a name for it, the 'Seattle freeze'.
—
Maria Semple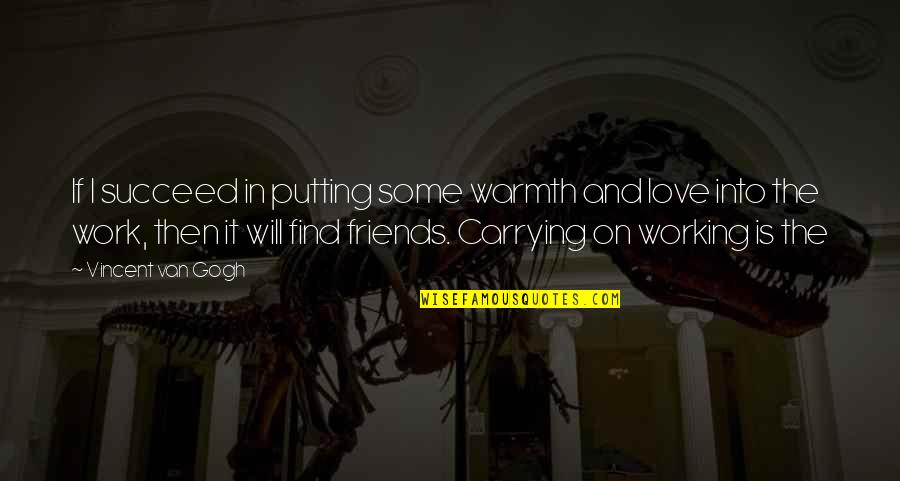 If I succeed in putting some warmth and love into the work, then it will find friends. Carrying on working is the
—
Vincent Van Gogh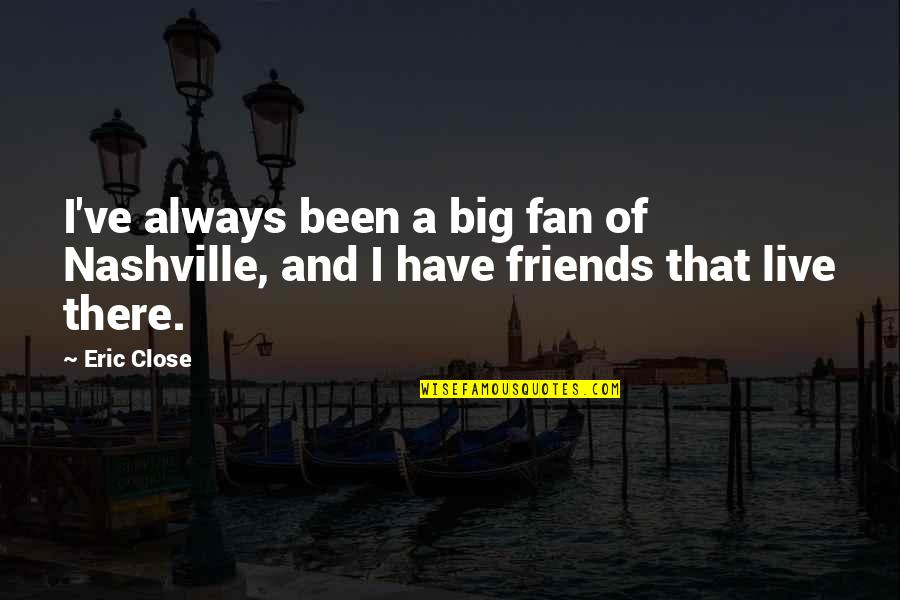 I've always been a big fan of Nashville, and I have friends that live there.
—
Eric Close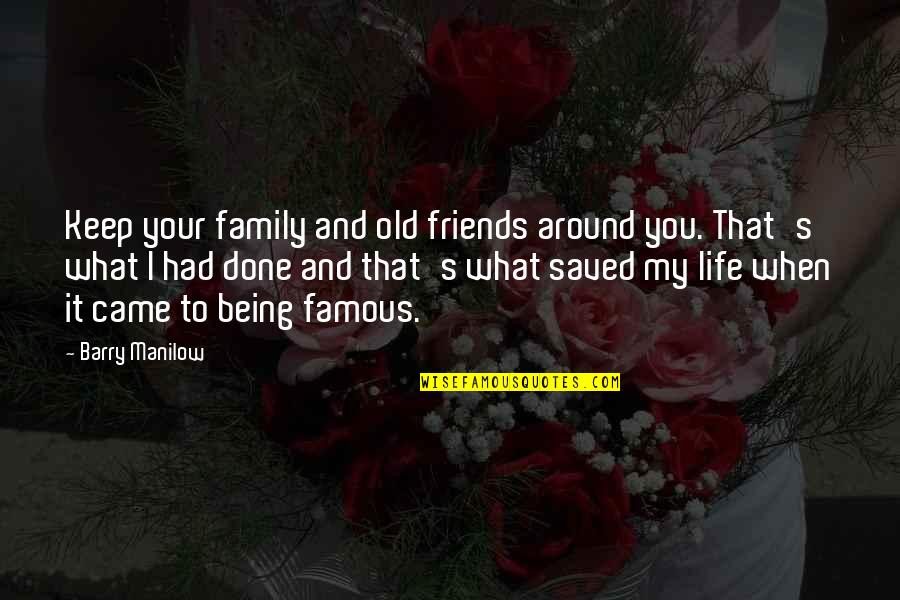 Keep your family and old friends around you. That's what I had done and that's what saved my life when it came to being famous.
—
Barry Manilow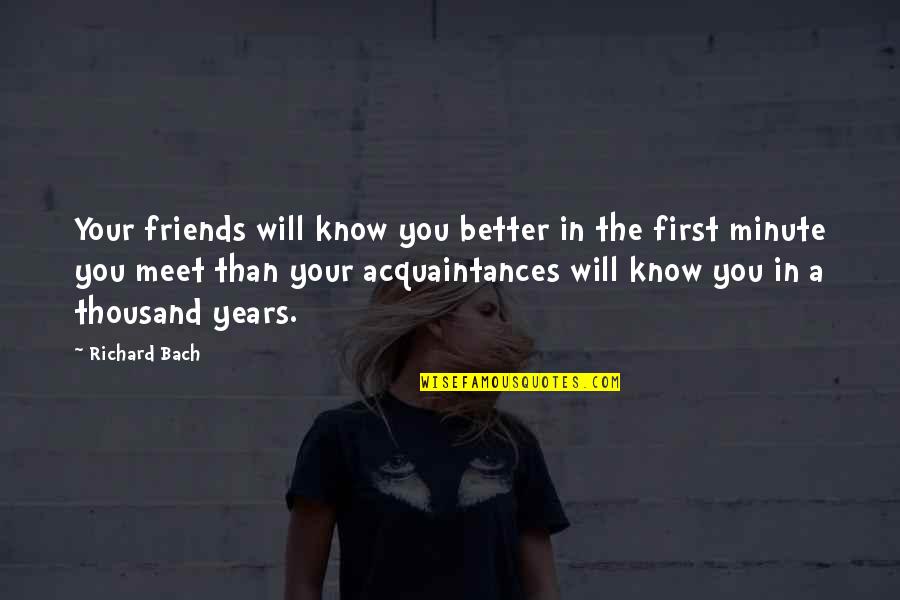 Your friends will know you better in the first minute you meet than your acquaintances will know you in a thousand years.
—
Richard Bach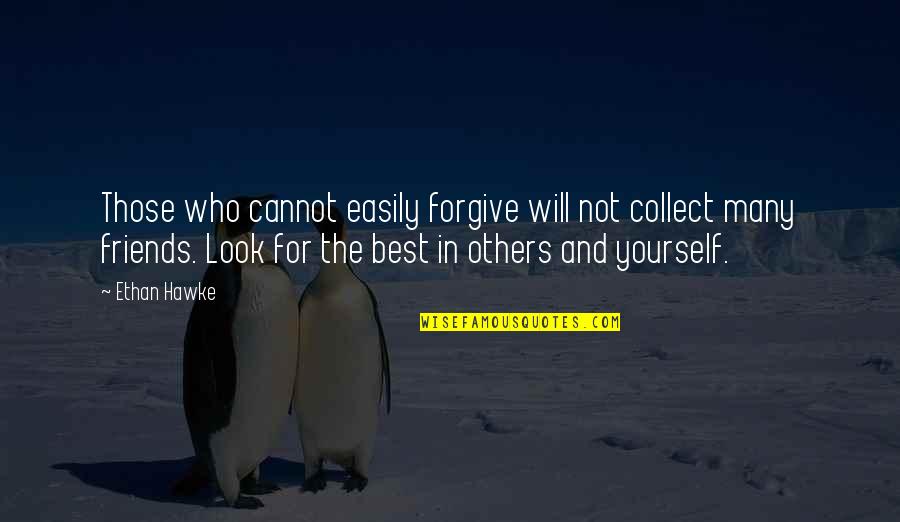 Those who cannot easily forgive will not collect many friends. Look for the best in others and yourself.
—
Ethan Hawke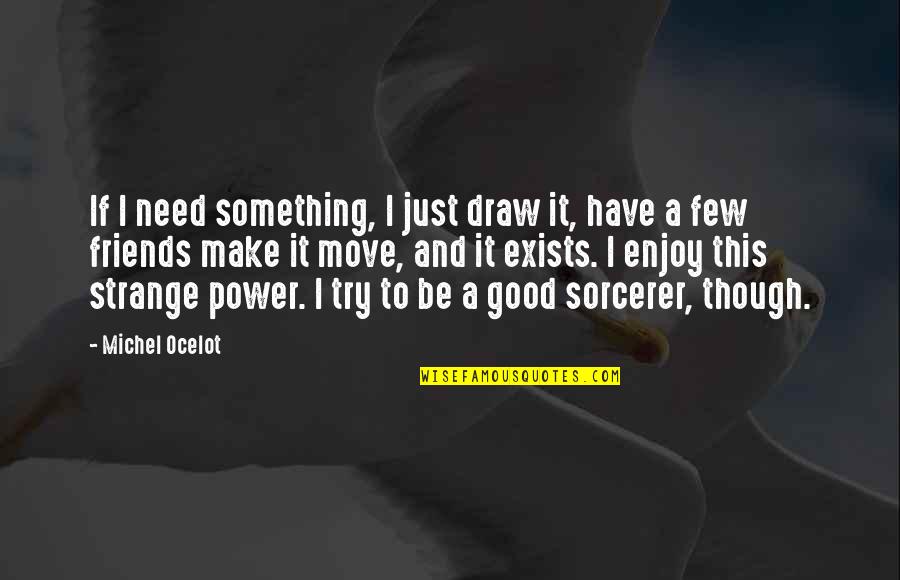 If I need something, I just draw it, have a few friends make it move, and it exists. I enjoy this strange power. I try to be a good sorcerer, though. —
Michel Ocelot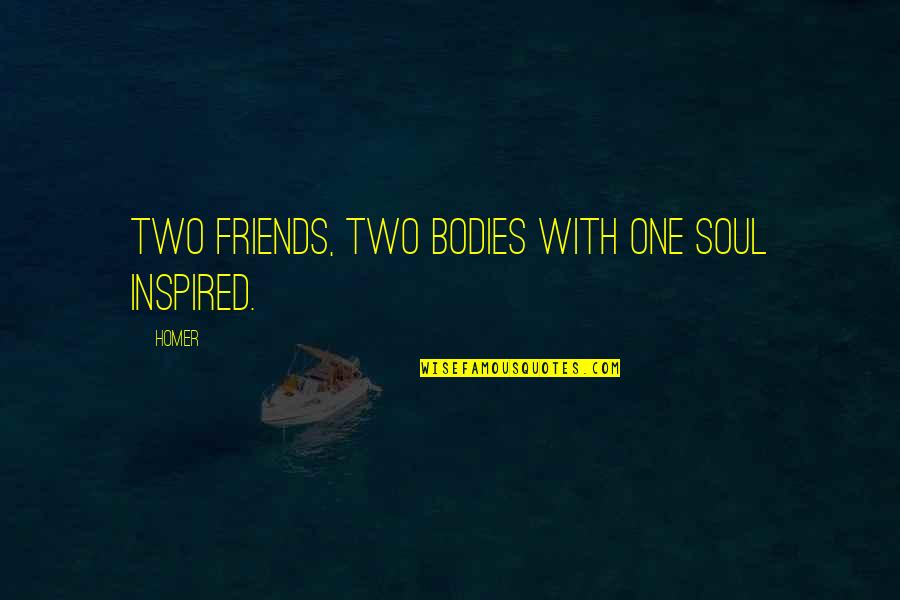 Two friends, two bodies with one soul inspired. —
Homer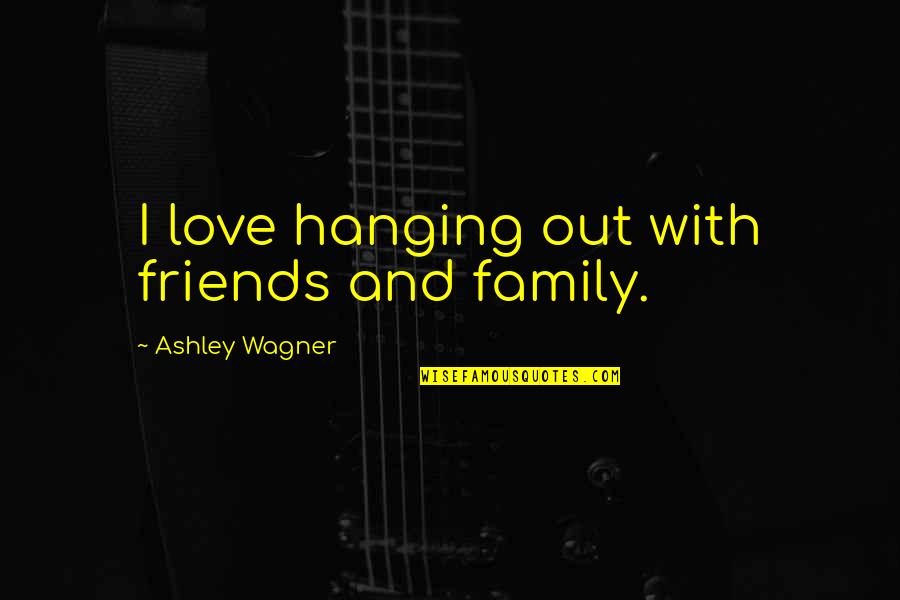 I love hanging out with friends and family. —
Ashley Wagner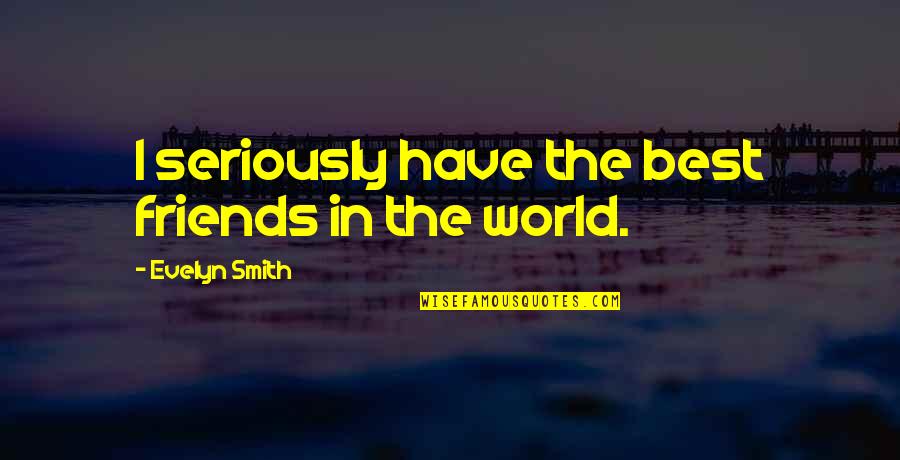 I seriously have the best friends in the world. —
Evelyn Smith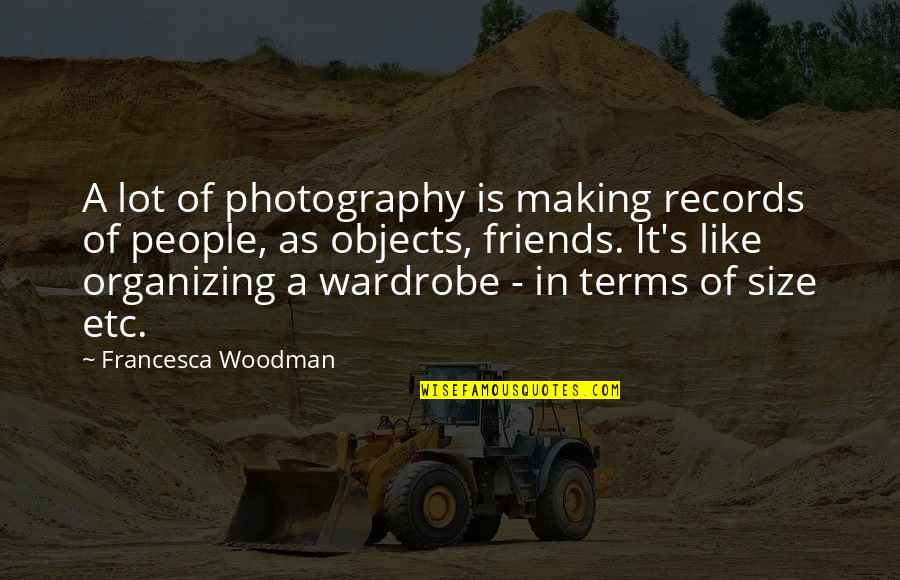 A lot of photography is making records of people, as objects, friends. It's like organizing a wardrobe - in terms of size etc. —
Francesca Woodman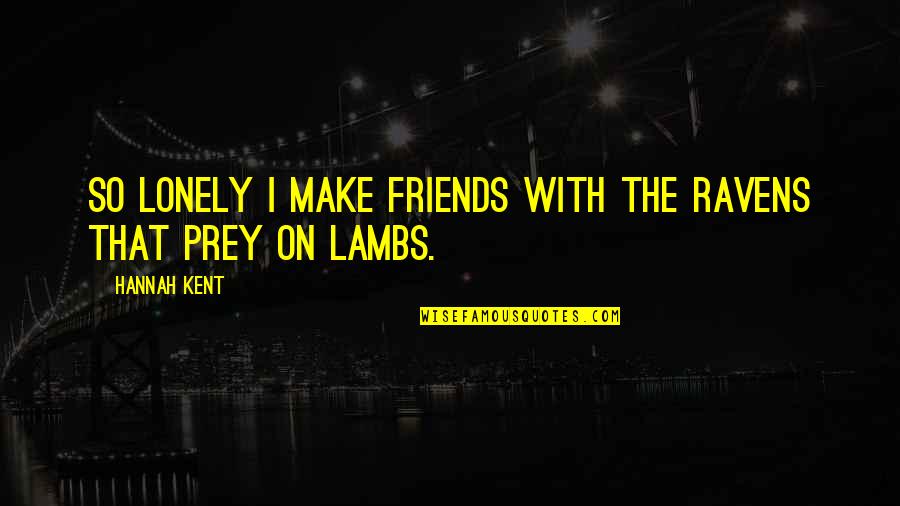 So lonely I make friends with the ravens that prey on lambs. —
Hannah Kent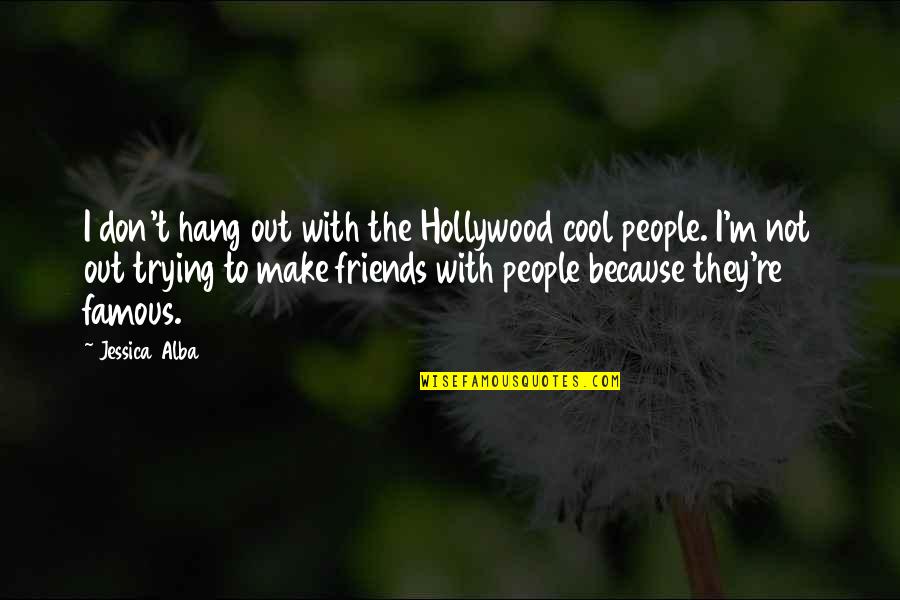 I don't hang out with the Hollywood cool people. I'm not out trying to make friends with people because they're famous. —
Jessica Alba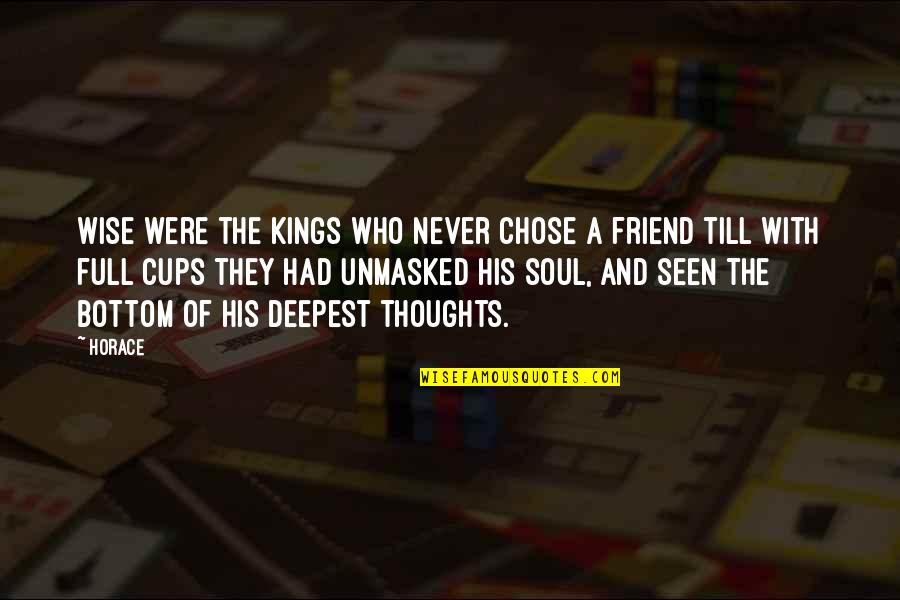 Wise were the kings who never chose a friend till with full cups they had unmasked his soul, and seen the bottom of his deepest thoughts. —
Horace
Friends are the best helpers. They come prepackaged with compassion and love. All they need is wisdom, and that is available to everyone. —
Edward T. Welch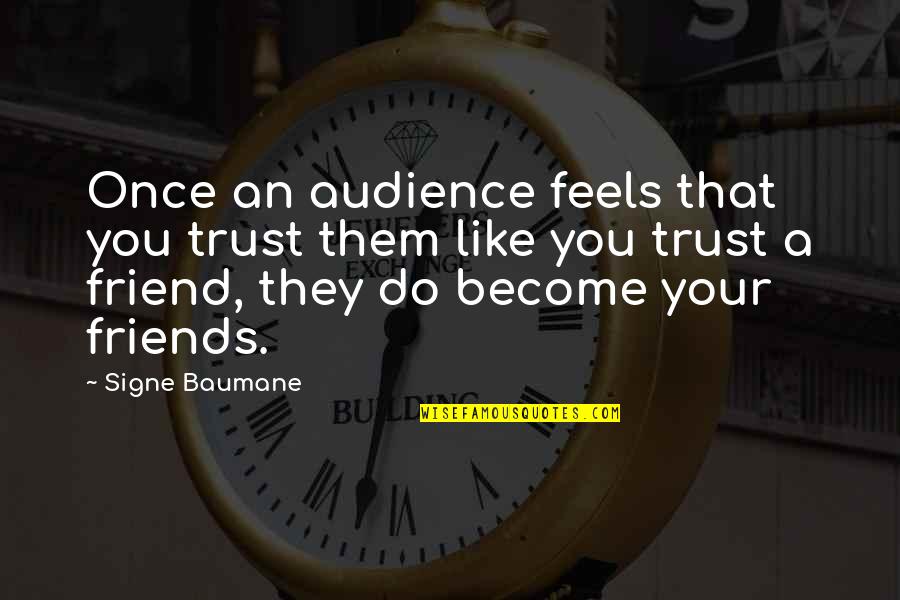 Once an audience feels that you trust them like you trust a friend, they do become your friends. —
Signe Baumane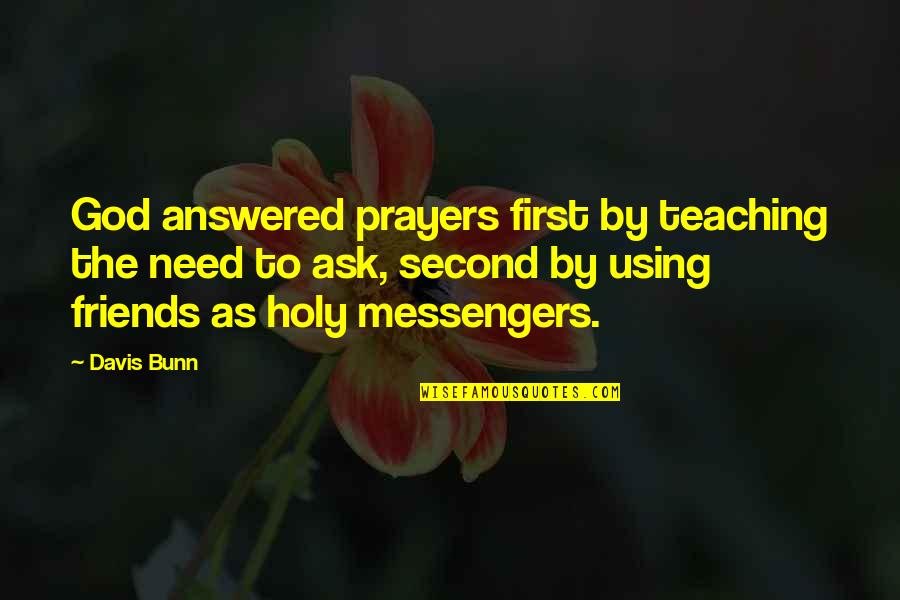 God answered prayers first by teaching the need to ask, second by using friends as holy messengers. —
Davis Bunn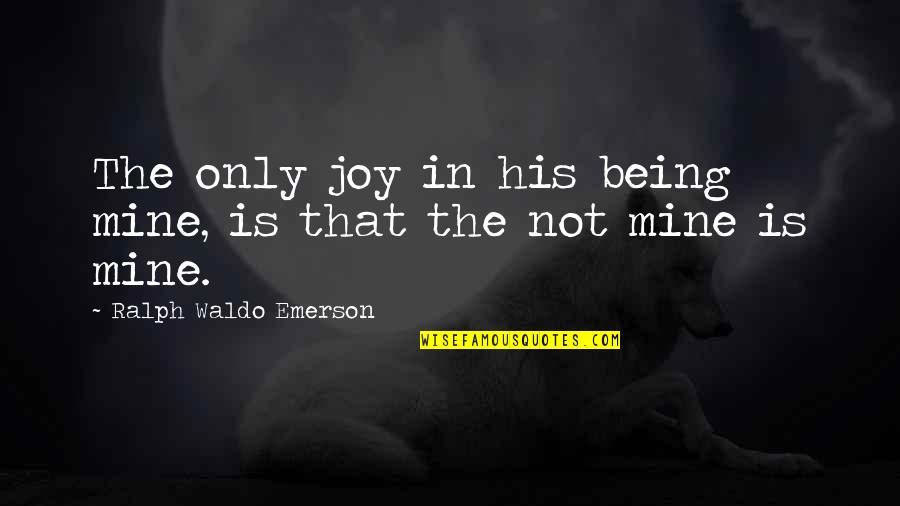 The only joy in his being mine, is that the not mine is mine. —
Ralph Waldo Emerson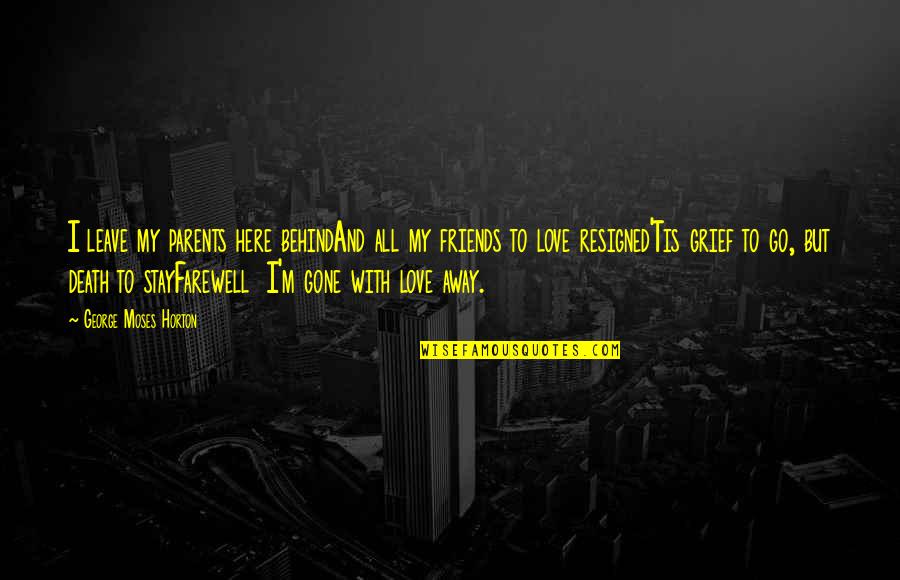 I leave my parents here behind
And all my friends to love resigned
'Tis grief to go, but death to stay
Farewell
I'm gone with love away. —
George Moses Horton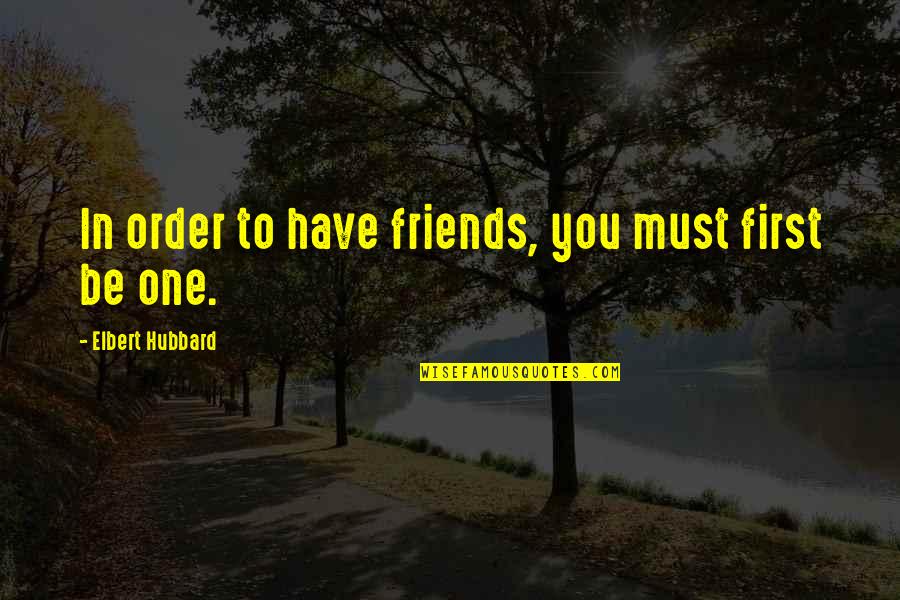 In order to have friends, you must first be one. —
Elbert Hubbard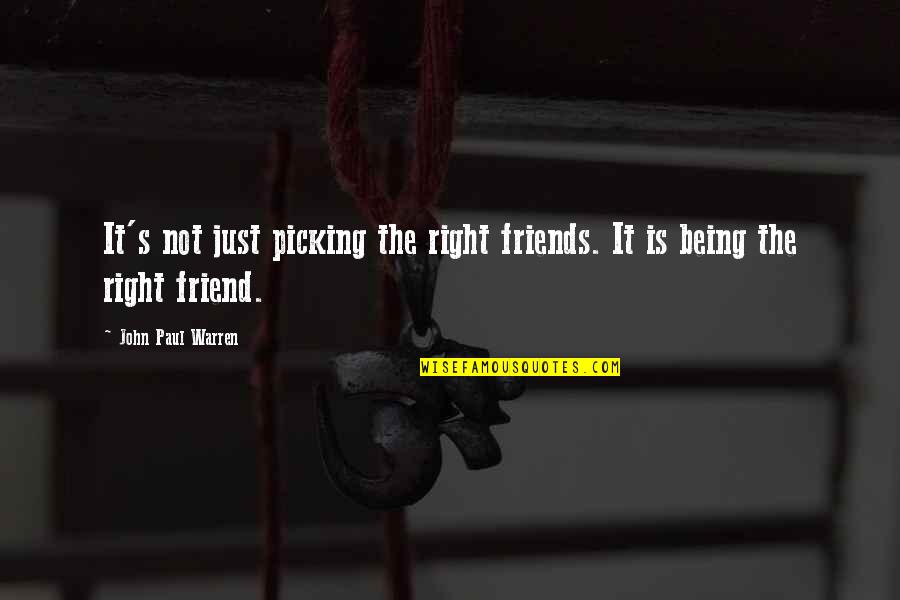 It's not just picking the right friends. It is being the right friend. —
John Paul Warren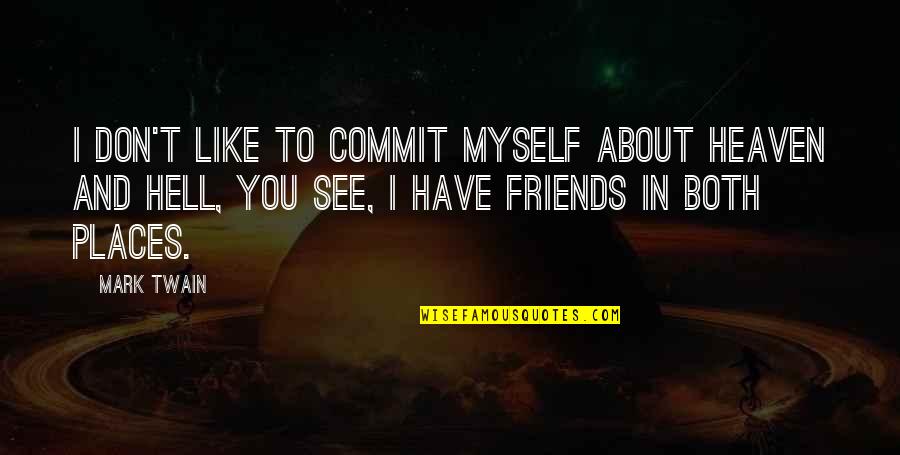 I don't like to commit myself about Heaven and Hell, you see, I have friends in both places. —
Mark Twain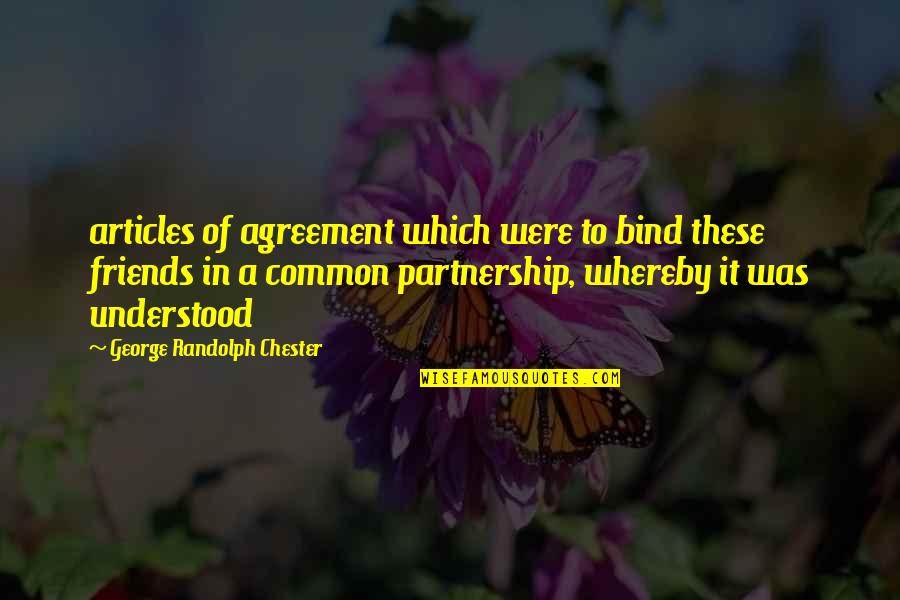 articles of agreement which were to bind these friends in a common partnership, whereby it was understood —
George Randolph Chester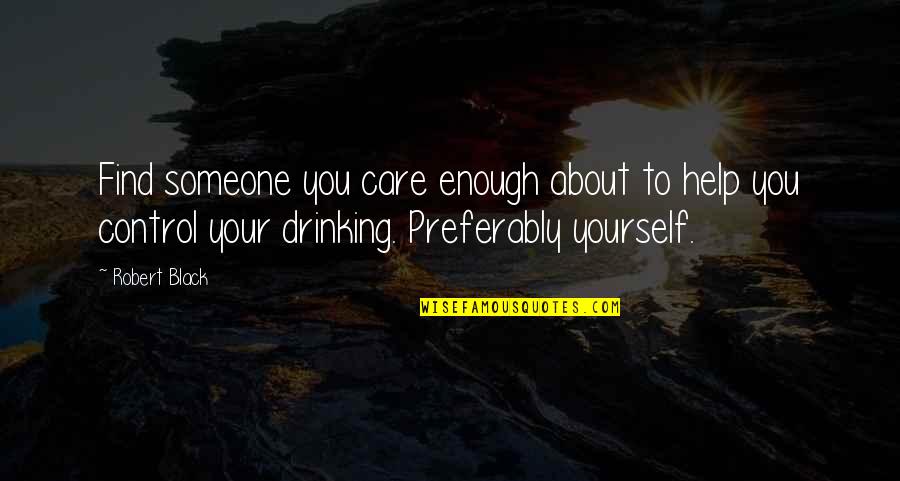 Find someone you care enough about to help you control your drinking. Preferably yourself. —
Robert Black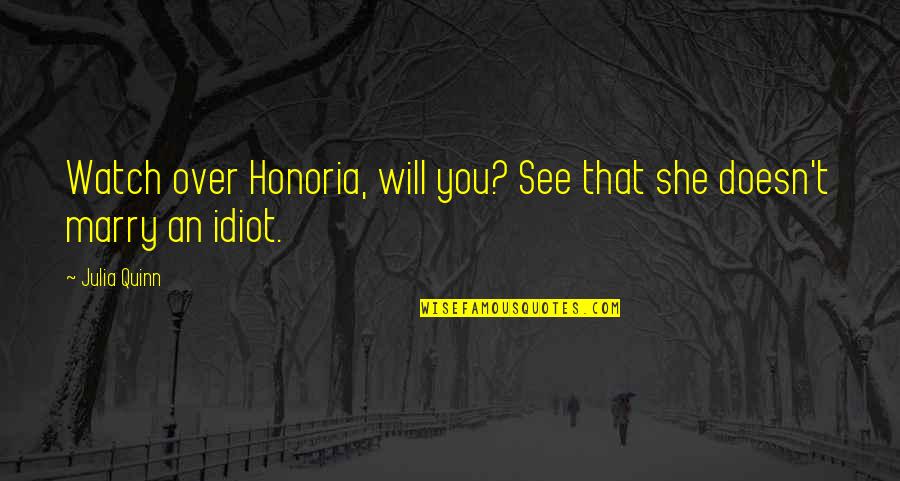 Watch over Honoria, will you? See that she doesn't marry an idiot. —
Julia Quinn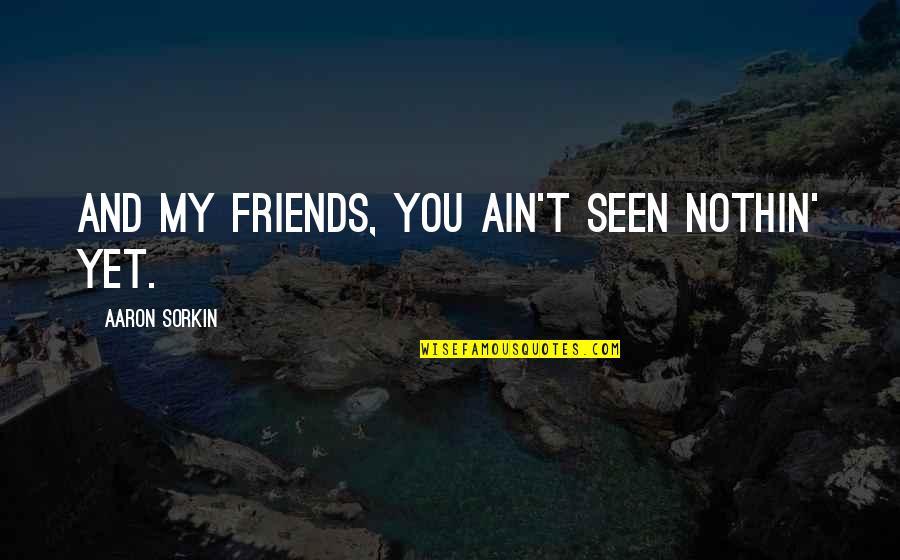 And my friends, you ain't seen nothin' yet. —
Aaron Sorkin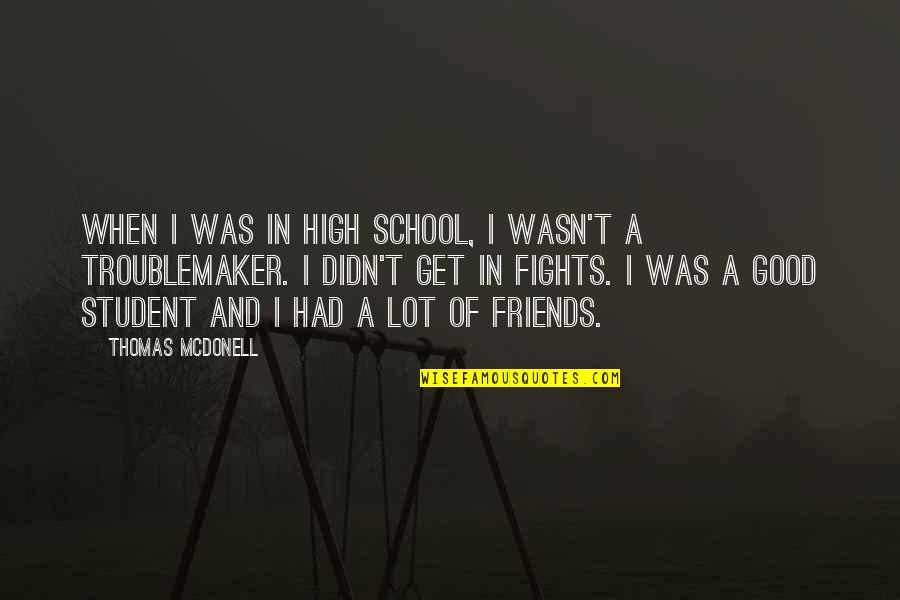 When I was in high school, I wasn't a troublemaker. I didn't get in fights. I was a good student and I had a lot of friends. —
Thomas McDonell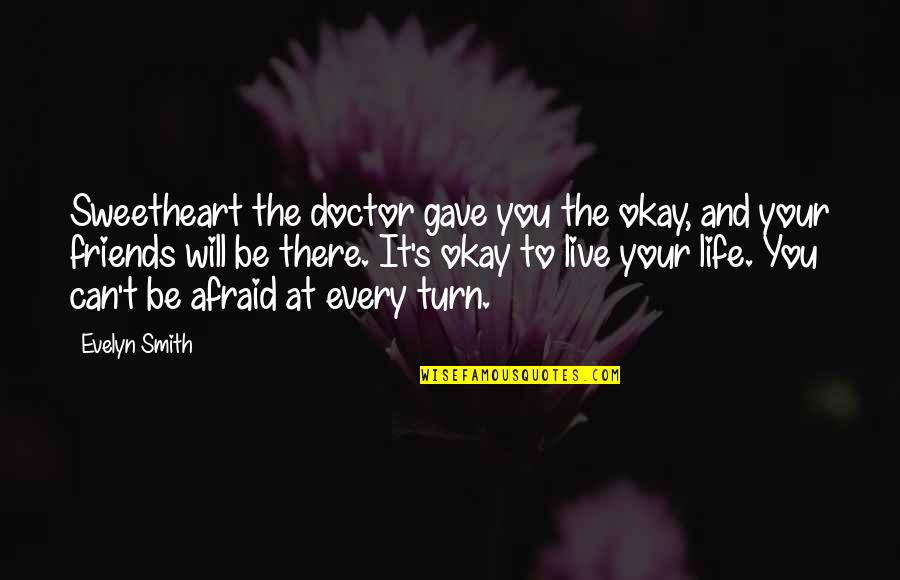 Sweetheart the doctor gave you the okay, and your friends will be there. It's okay to live your life. You can't be afraid at every turn. —
Evelyn Smith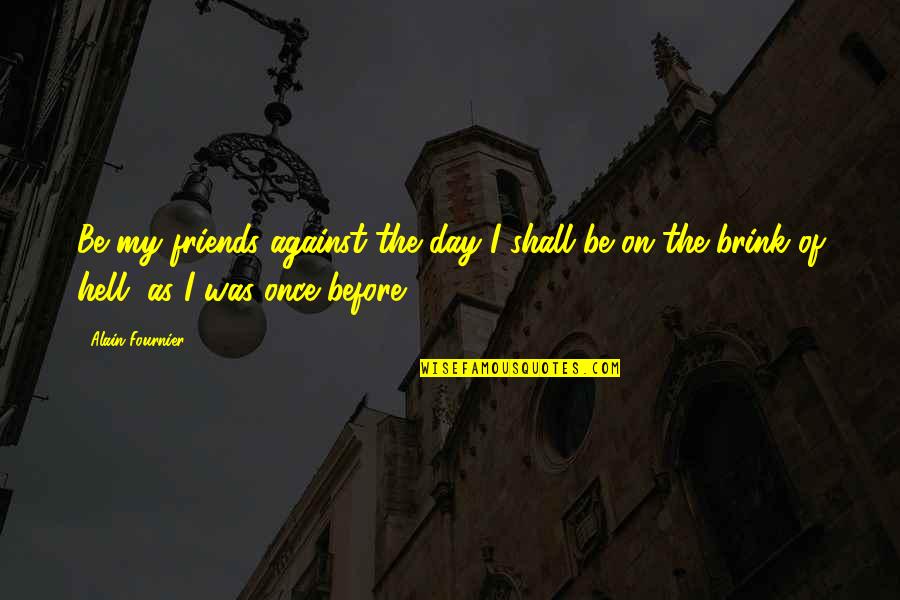 Be my friends against the day I shall be on the brink of hell, as I was once before —
Alain-Fournier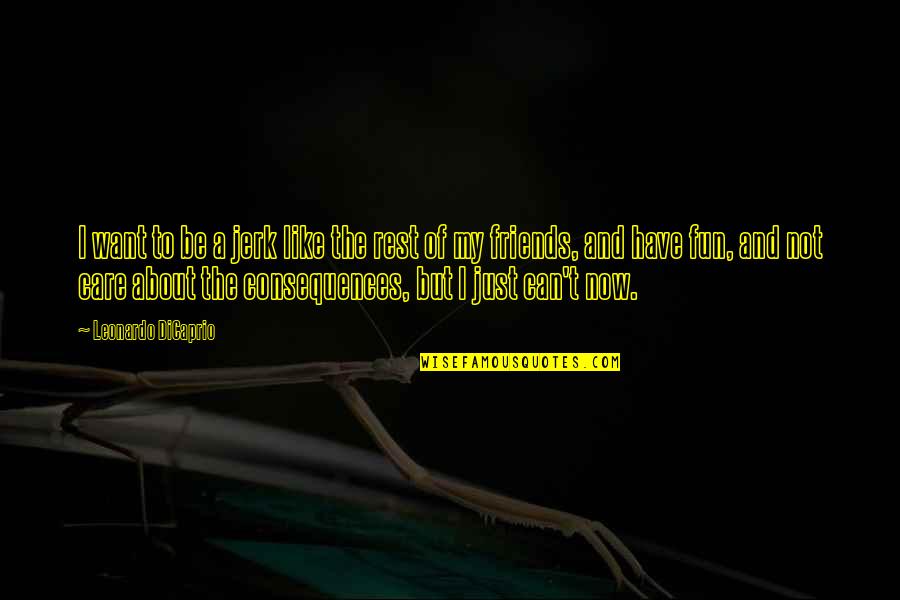 I want to be a jerk like the rest of my friends, and have fun, and not care about the consequences, but I just can't now. —
Leonardo DiCaprio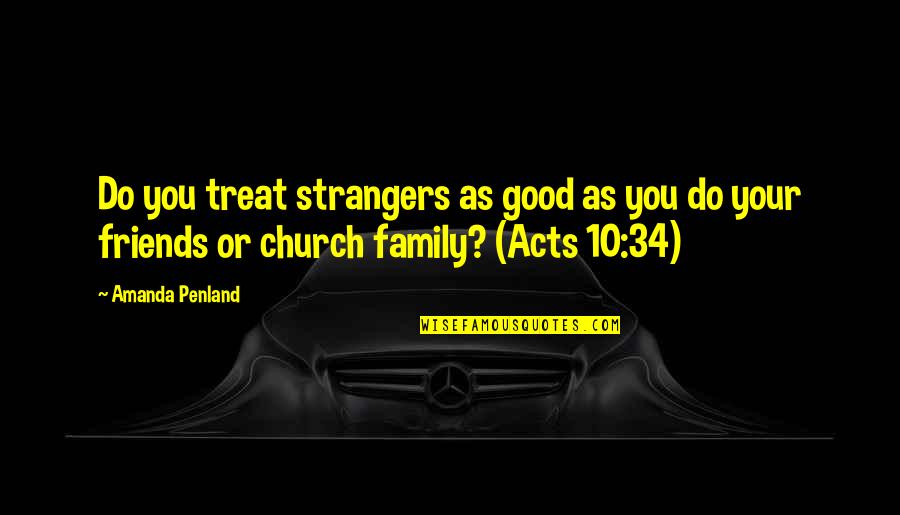 Do you treat strangers as good as you do your friends or church family? (Acts 10:34) —
Amanda Penland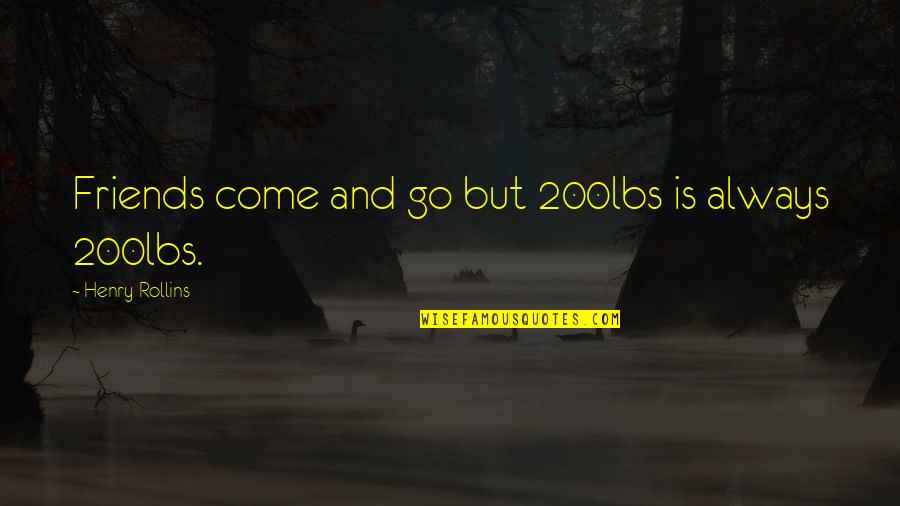 Friends come and go but 200lbs is always 200lbs. —
Henry Rollins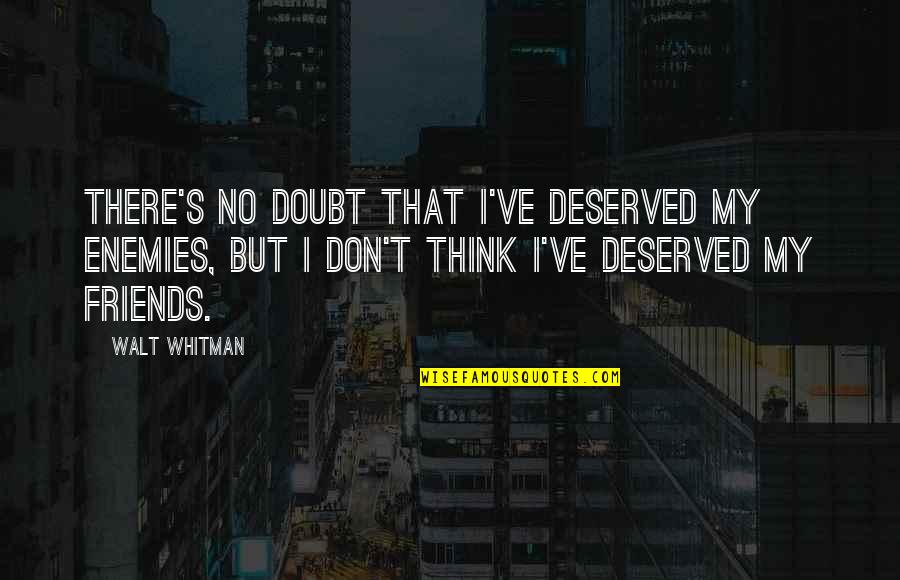 There's no doubt that I've deserved my enemies, but I don't think I've deserved my friends. —
Walt Whitman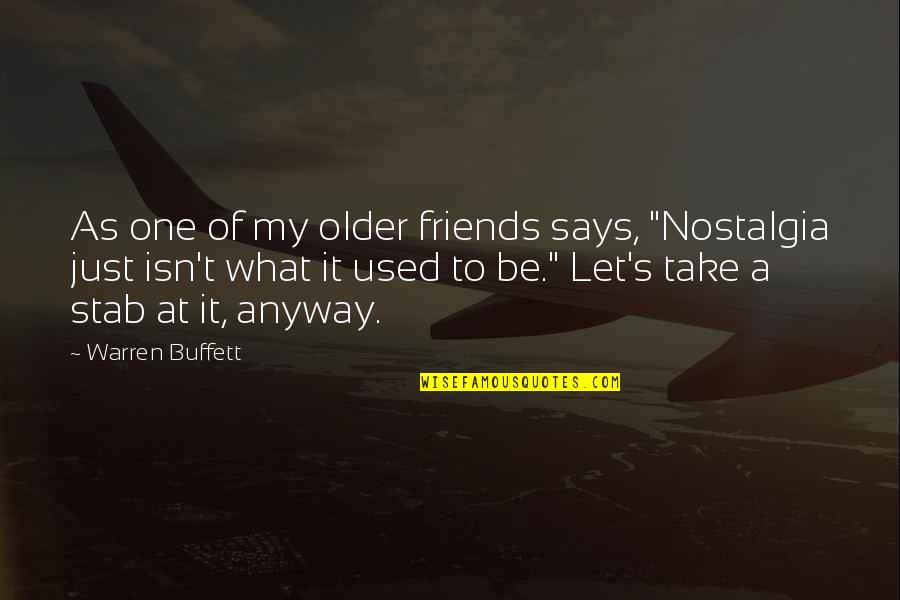 As one of my older friends says, "Nostalgia just isn't what it used to be." Let's take a stab at it, anyway. —
Warren Buffett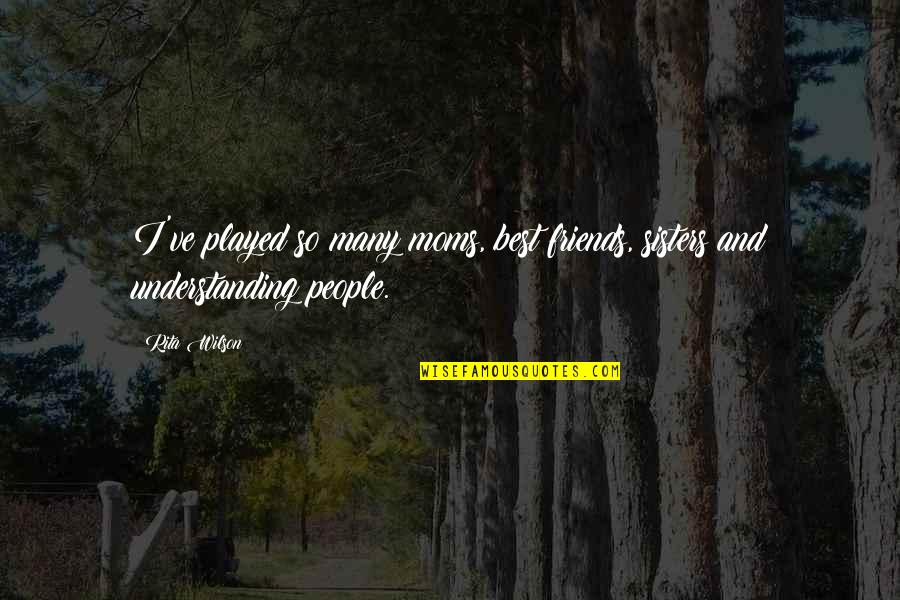 I've played so many moms, best friends, sisters and understanding people. —
Rita Wilson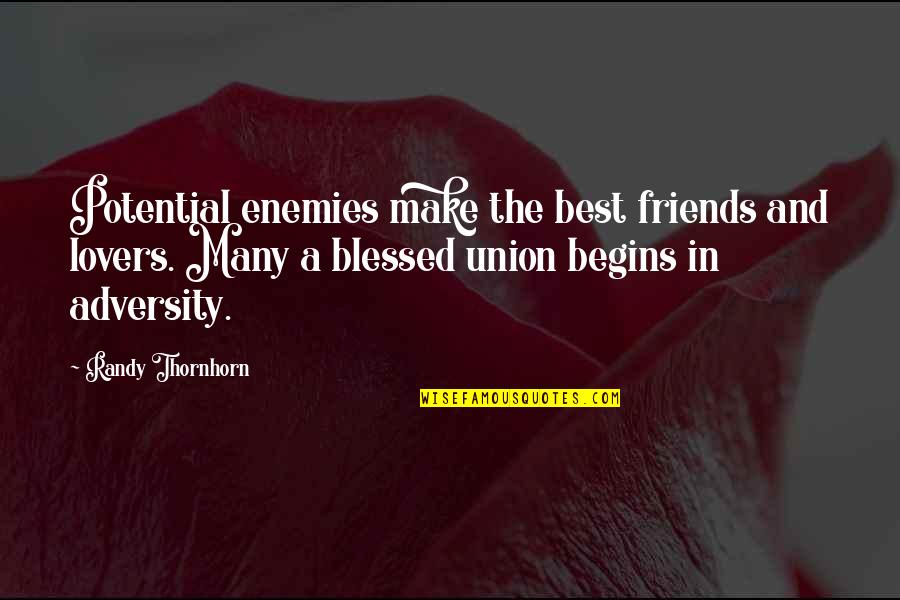 Potential enemies make the best friends and lovers. Many a blessed union begins in adversity. —
Randy Thornhorn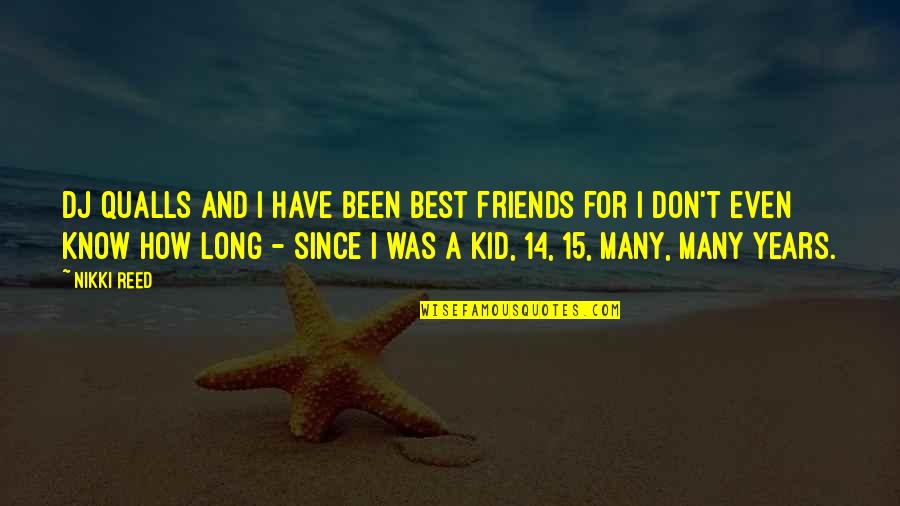 DJ Qualls and I have been best friends for I don't even know how long - since I was a kid, 14, 15, many, many years. —
Nikki Reed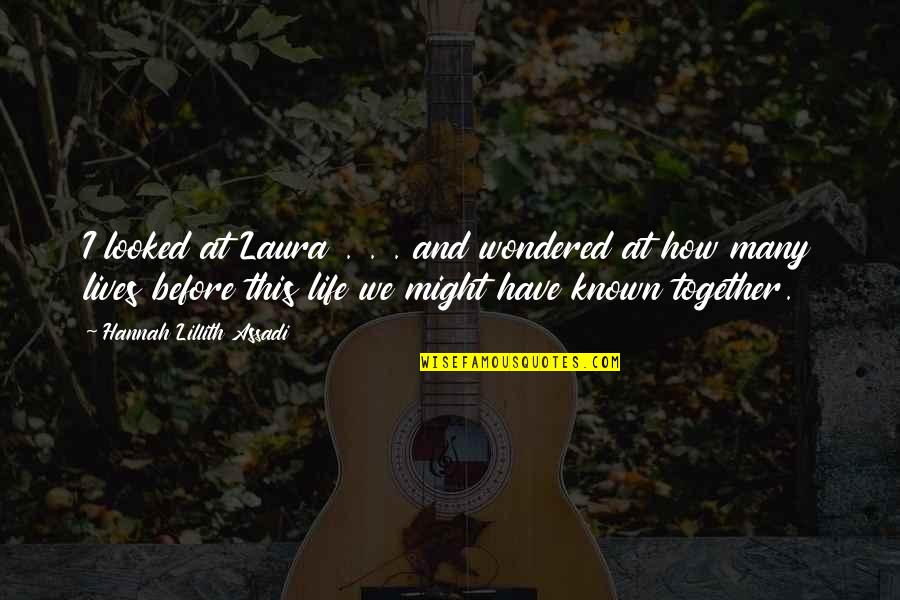 I looked at Laura . . . and wondered at how many lives before this life we might have known together. —
Hannah Lillith Assadi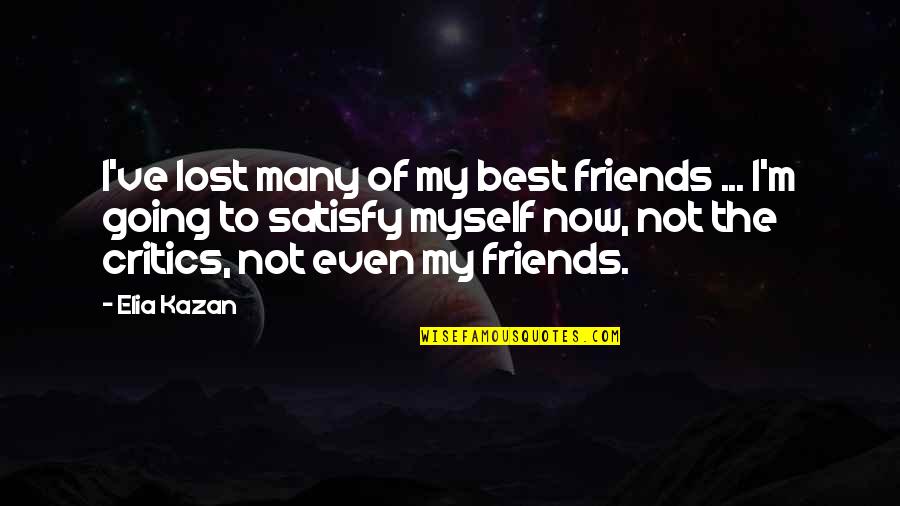 I've lost many of my best friends ... I'm going to satisfy myself now, not the critics, not even my friends. —
Elia Kazan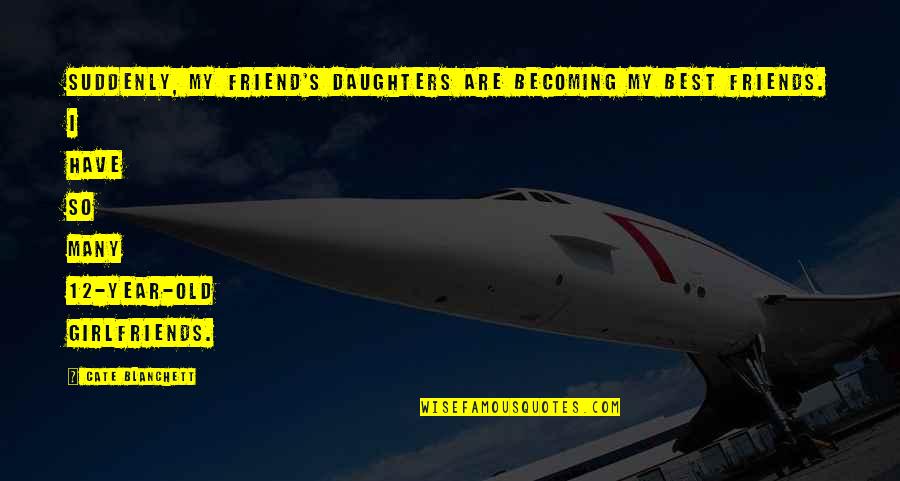 Suddenly, my friend's daughters are becoming my best friends. I have so many 12-year-old girlfriends. —
Cate Blanchett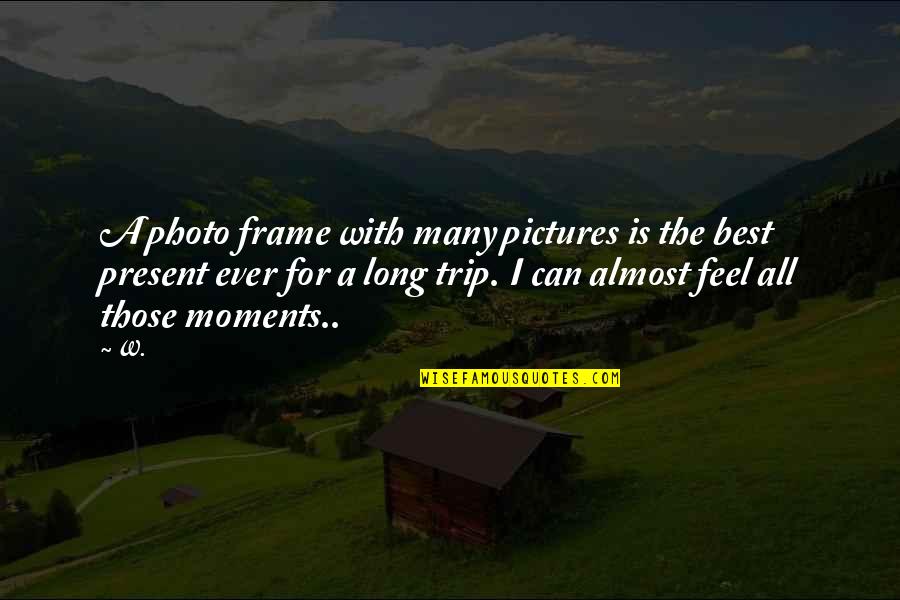 A photo frame with many pictures is the best present ever for a long trip. I can almost feel all those moments.. —
W.