Manage Change Quotes
Collection of top 20 famous quotes about Manage Change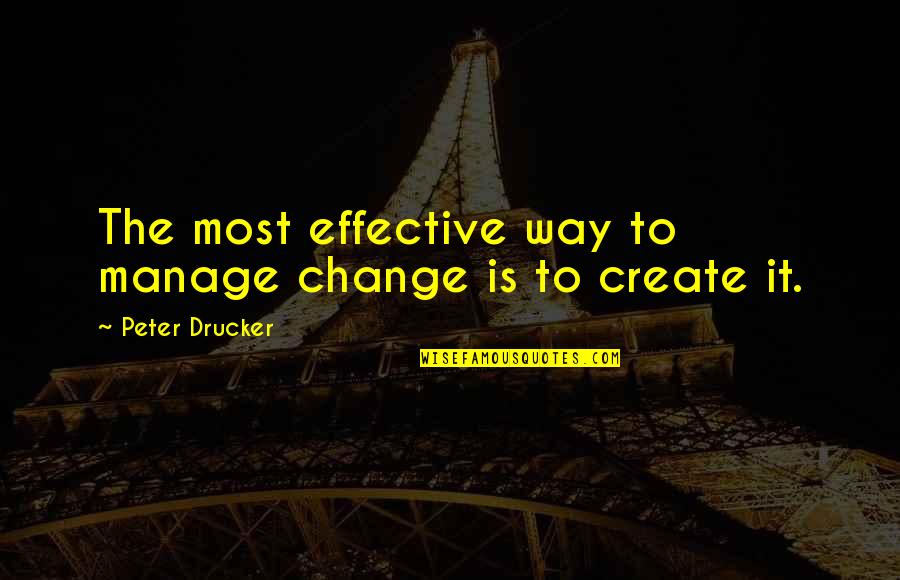 The most effective way to manage change is to create it.
—
Peter Drucker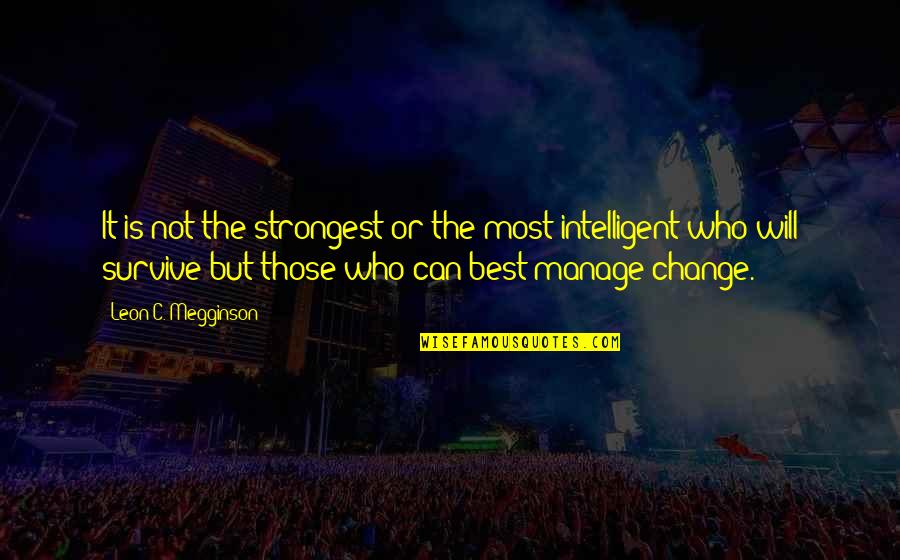 It is not the strongest or the most intelligent who will survive but those who can best manage change.
—
Leon C. Megginson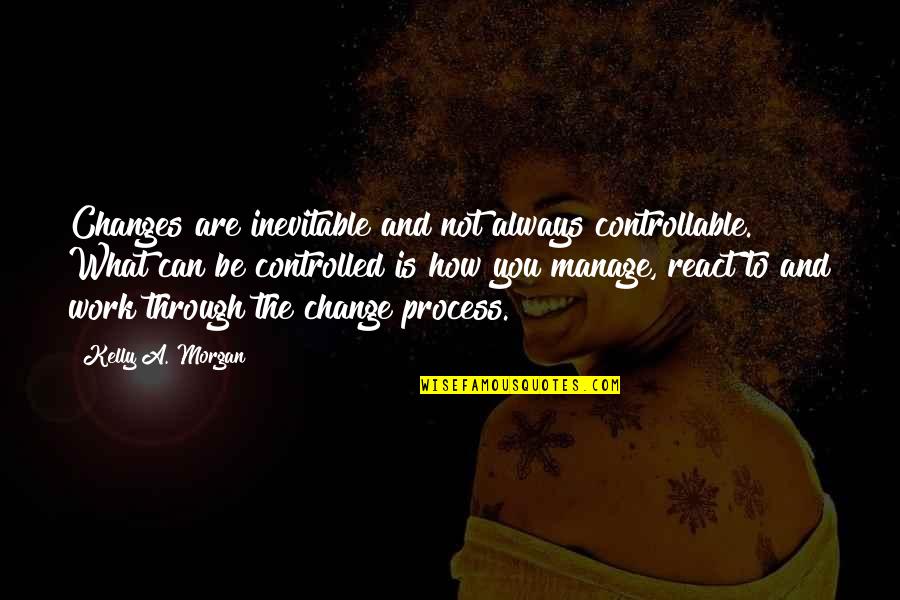 Changes are inevitable and not always controllable. What can be controlled is how you manage, react to and work through the change process.
—
Kelly A. Morgan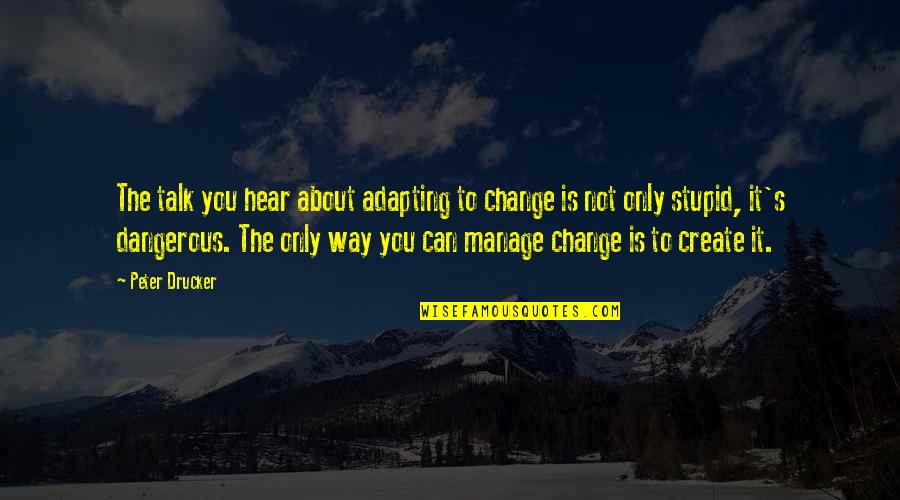 The talk you hear about adapting to change is not only stupid, it's dangerous. The only way you can
manage change
is to create it. —
Peter Drucker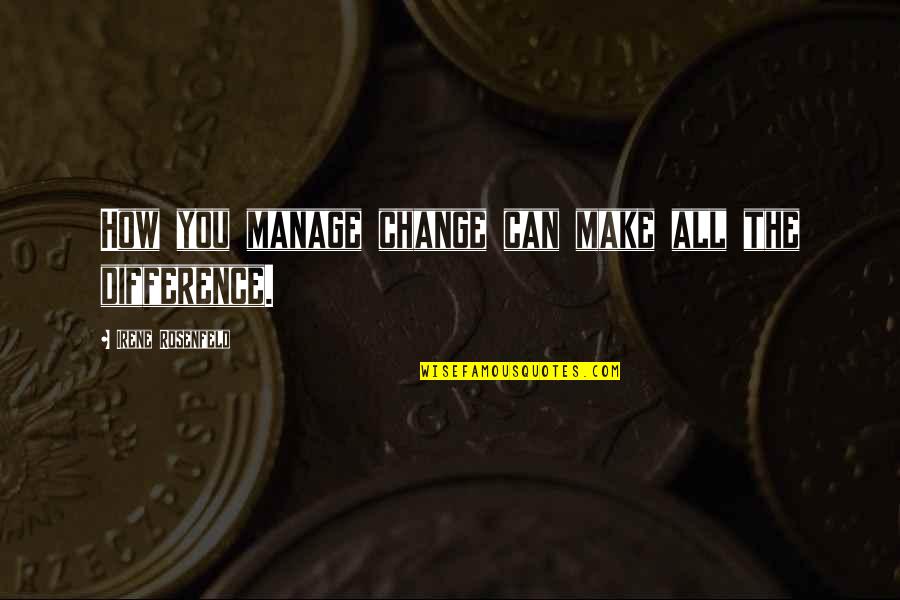 How you
manage change
can make all the difference. —
Irene Rosenfeld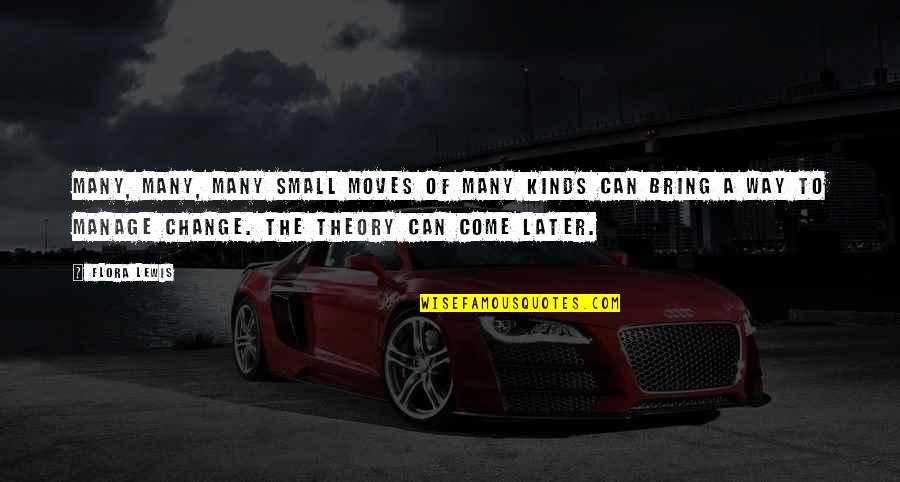 Many, many, many small moves of many kinds can bring a way to
manage change
. The theory can come later. —
Flora Lewis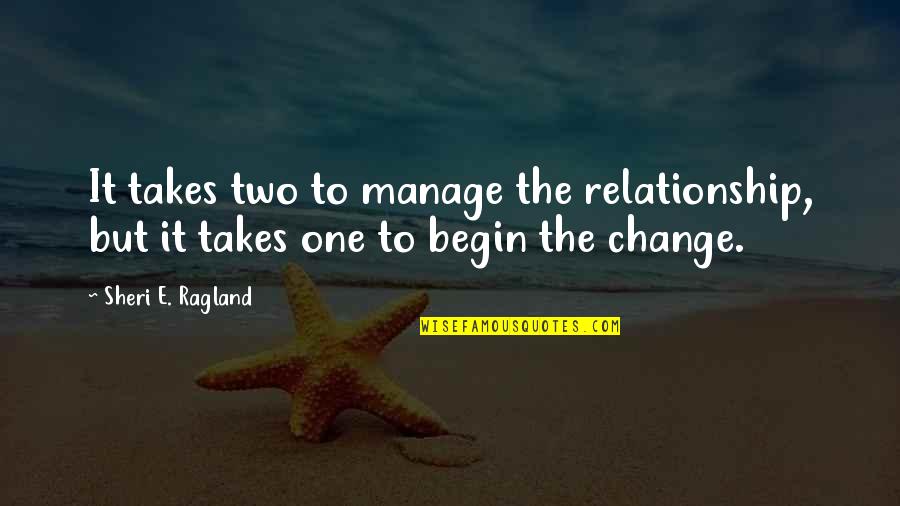 It takes two to manage the relationship, but it takes one to begin the change. —
Sheri E. Ragland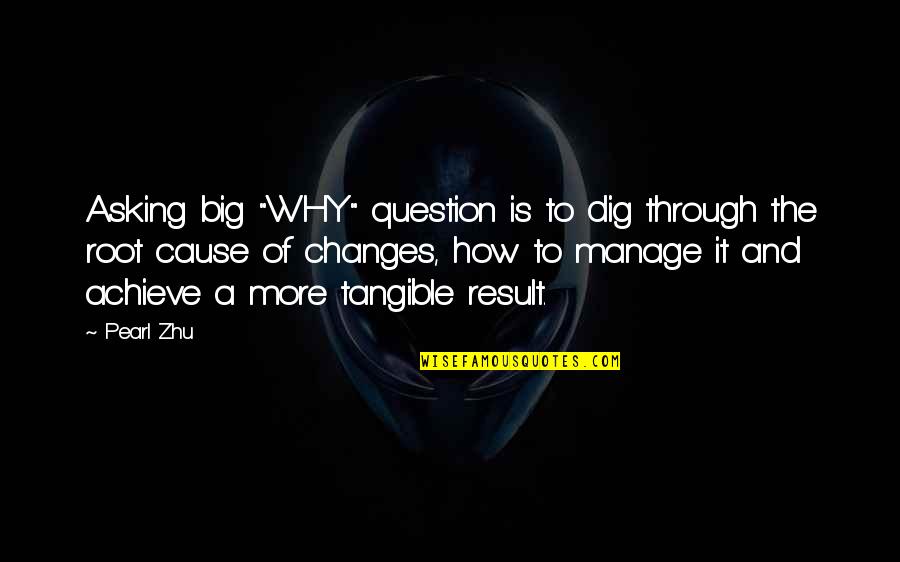 Asking big "WHY" question is to dig through the root cause of changes, how to manage it and achieve a more tangible result. —
Pearl Zhu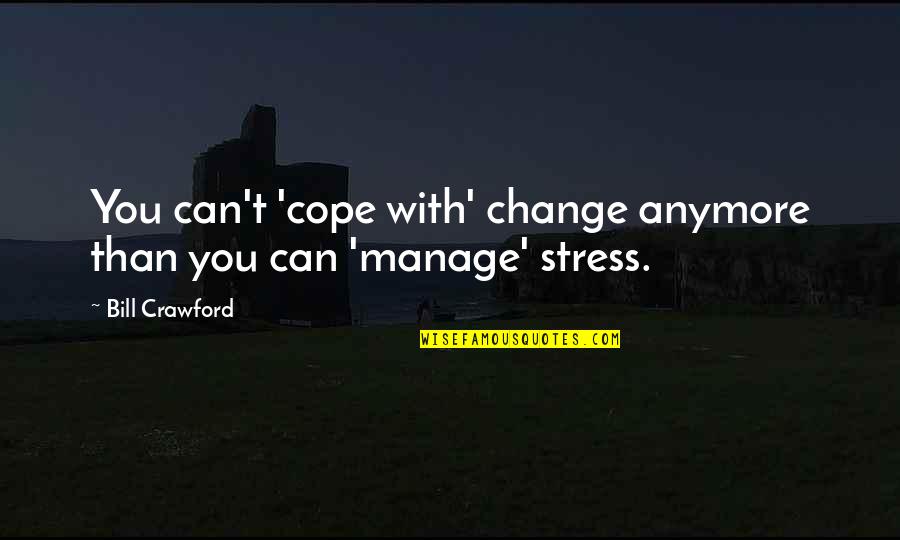 You can't 'cope with' change anymore than you can 'manage' stress. —
Bill Crawford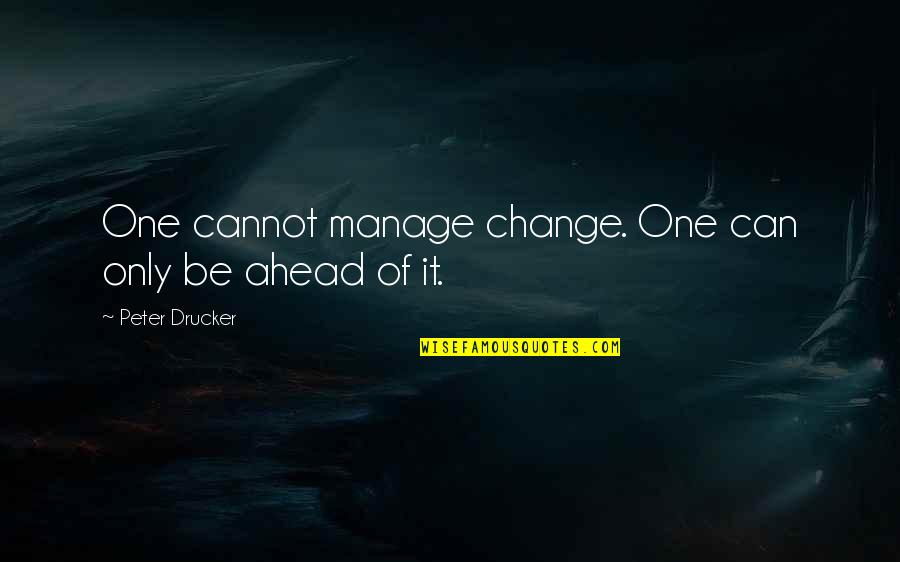 One cannot
manage change
. One can only be ahead of it. —
Peter Drucker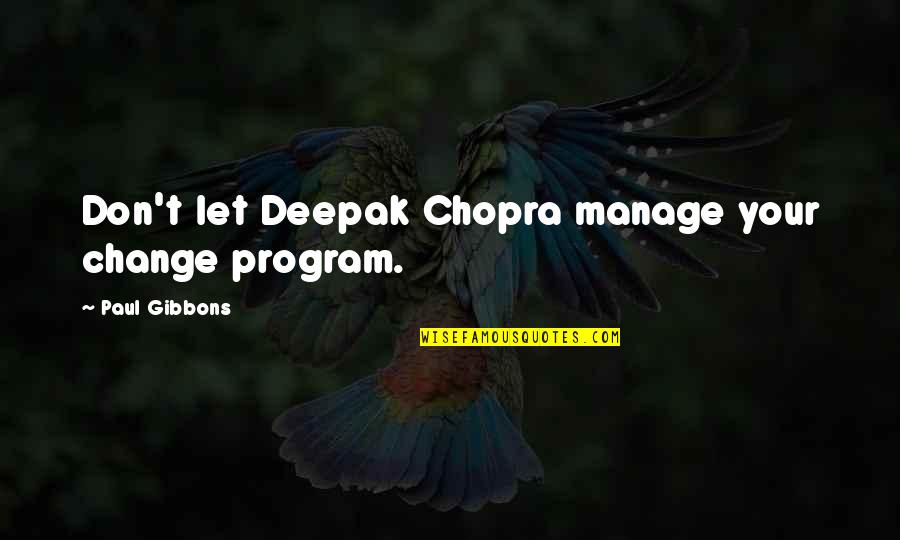 Don't let Deepak Chopra manage your change program. —
Paul Gibbons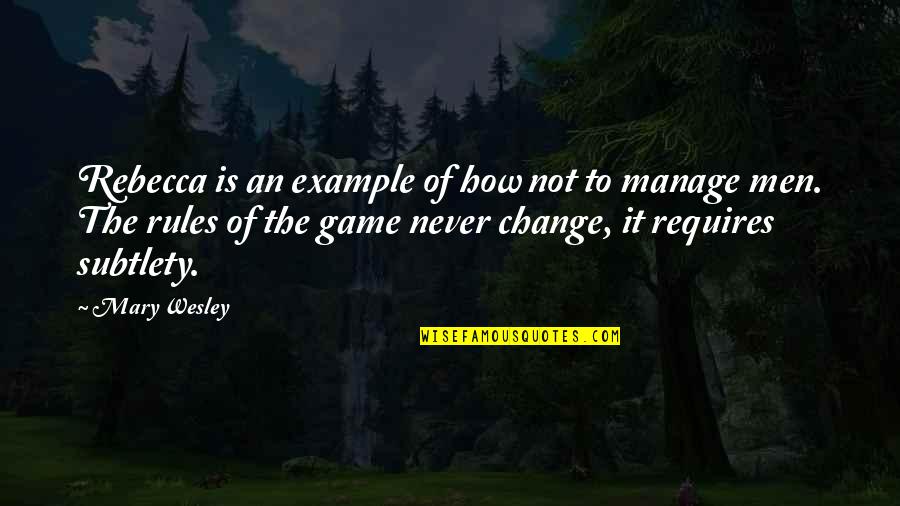 Rebecca is an example of how not to manage men. The rules of the game never change, it requires subtlety. —
Mary Wesley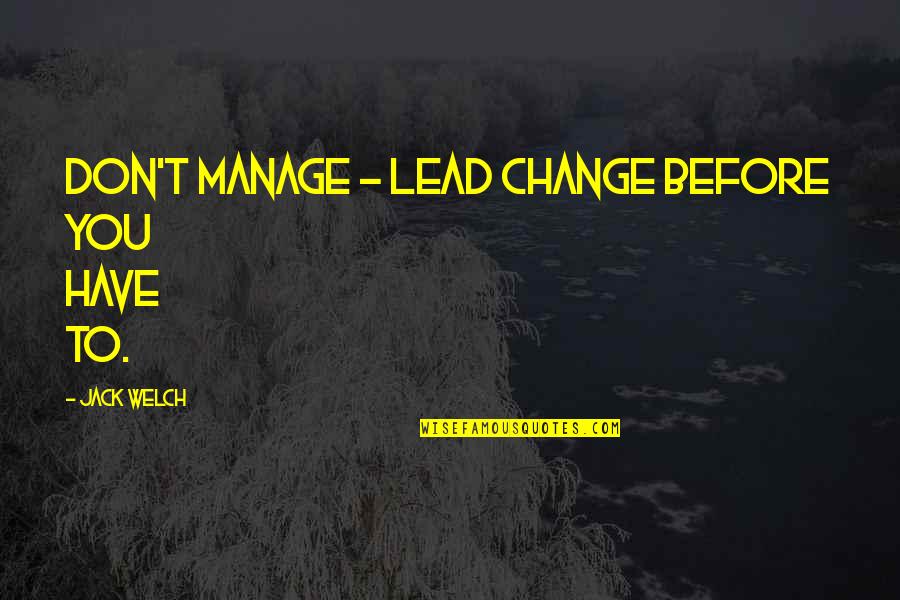 Don't manage - lead change before you have to. —
Jack Welch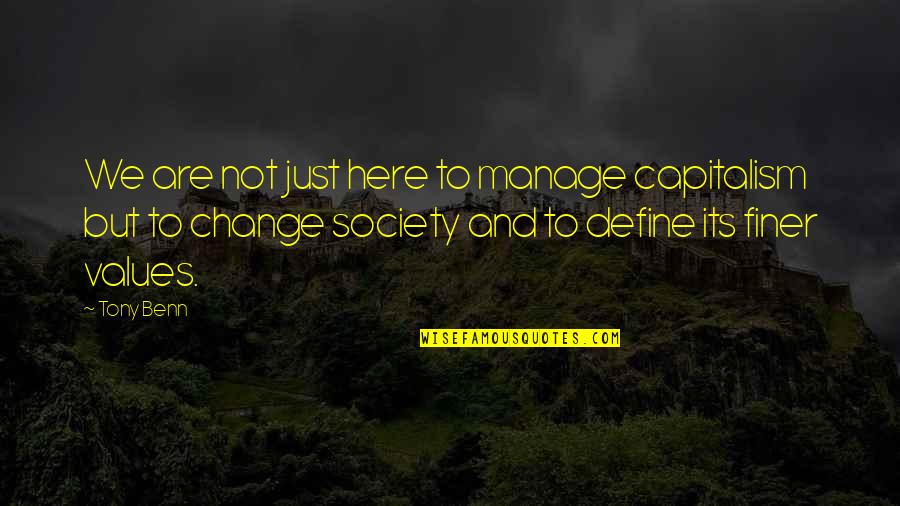 We are not just here to manage capitalism but to change society and to define its finer values. —
Tony Benn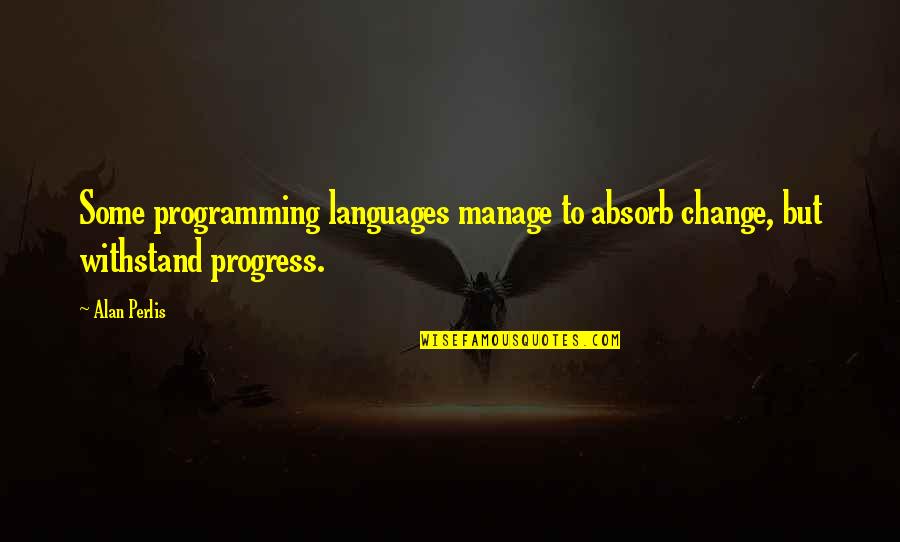 Some programming languages manage to absorb change, but withstand progress. —
Alan Perlis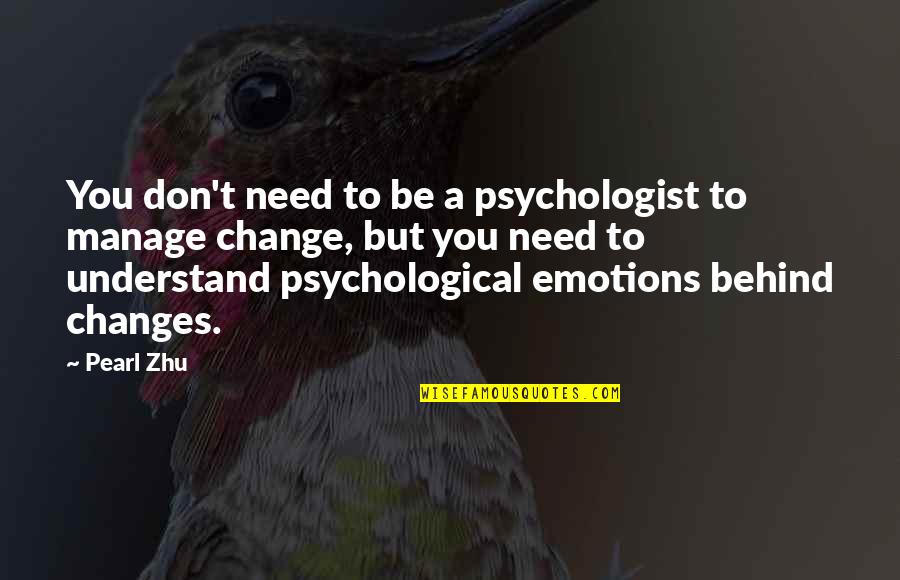 You don't need to be a psychologist to
manage change
, but you need to understand psychological emotions behind changes. —
Pearl Zhu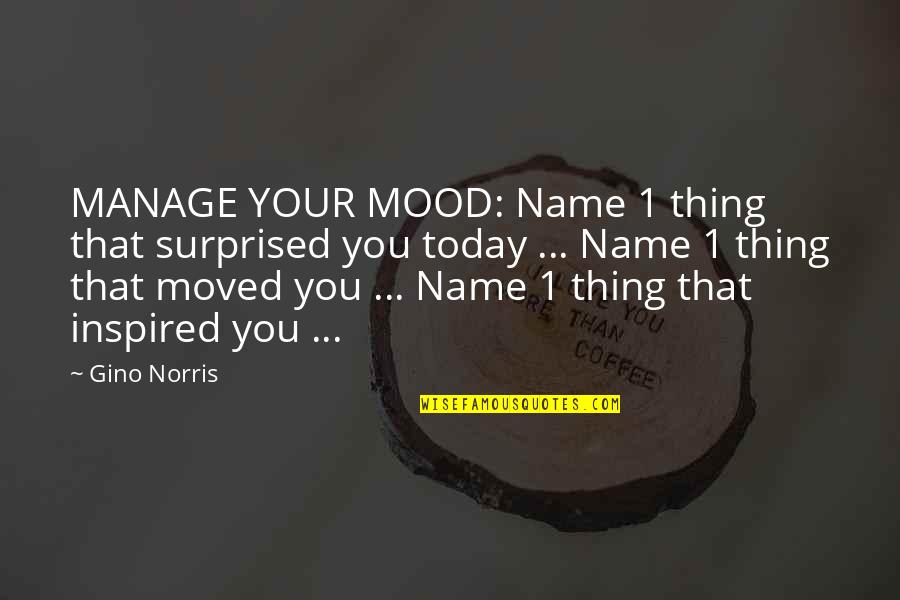 MANAGE YOUR MOOD: Name 1 thing that surprised you today ... Name 1 thing that moved you ... Name 1 thing that inspired you ... —
Gino Norris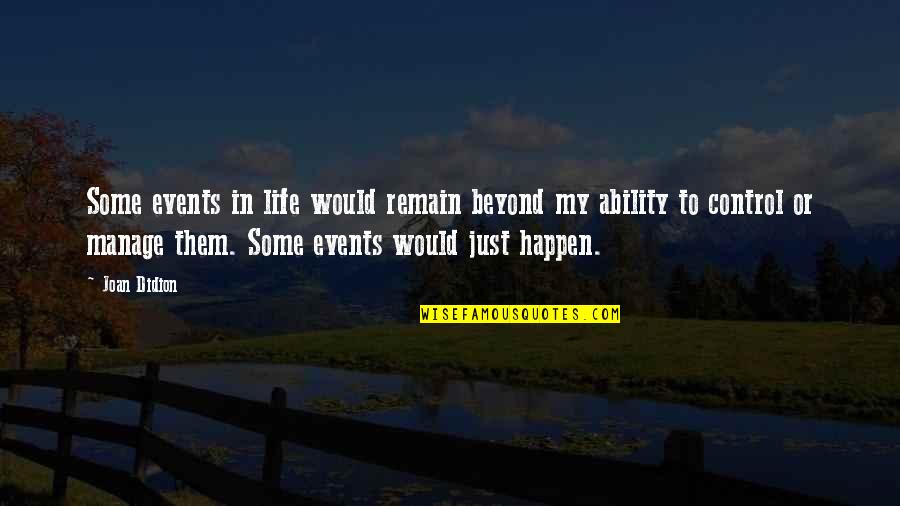 Some events in life would remain beyond my ability to control or manage them. Some events would just happen. —
Joan Didion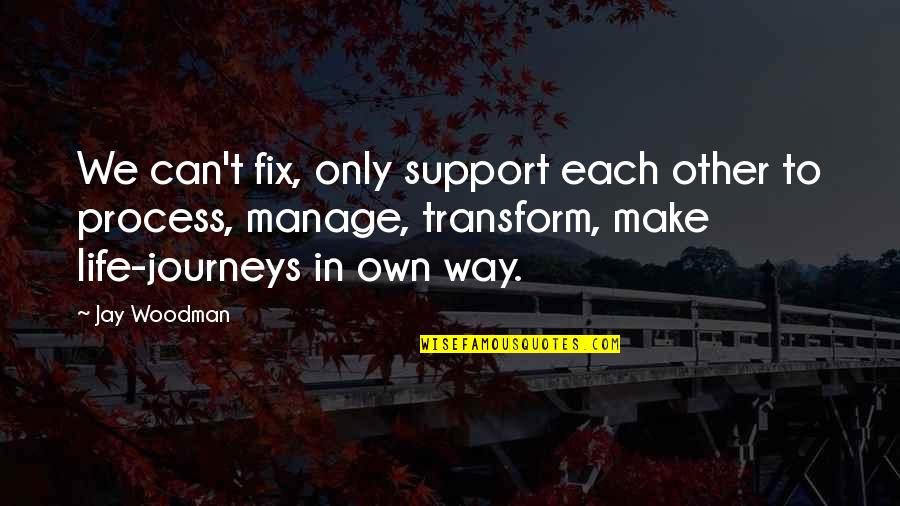 We can't fix, only support each other to process, manage, transform, make life-journeys in own way. —
Jay Woodman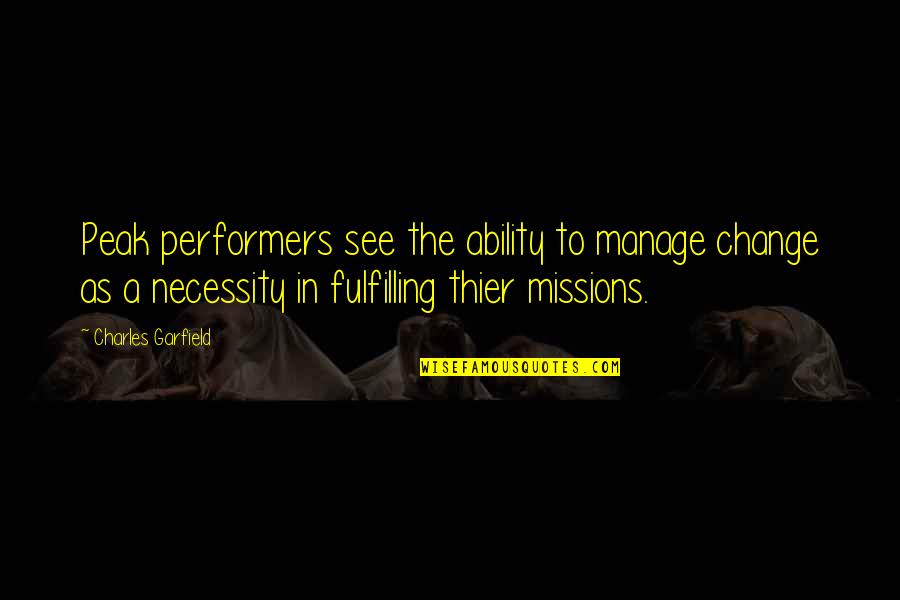 Peak performers see the ability to
manage change
as a necessity in fulfilling thier missions. —
Charles Garfield