World So Cold Quotes
Collection of top 36 famous quotes about World So Cold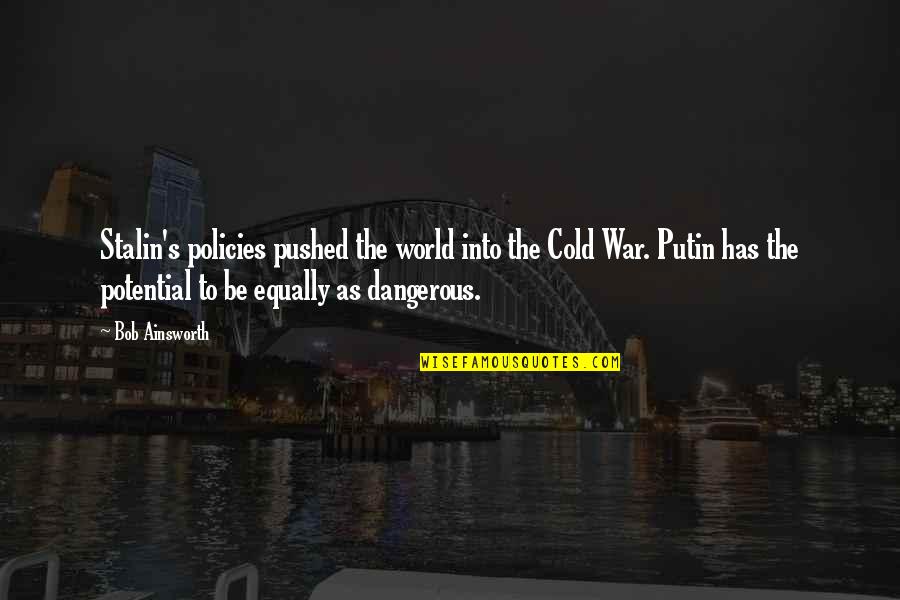 Stalin's policies pushed the world into the Cold War. Putin has the potential to be equally as dangerous.
—
Bob Ainsworth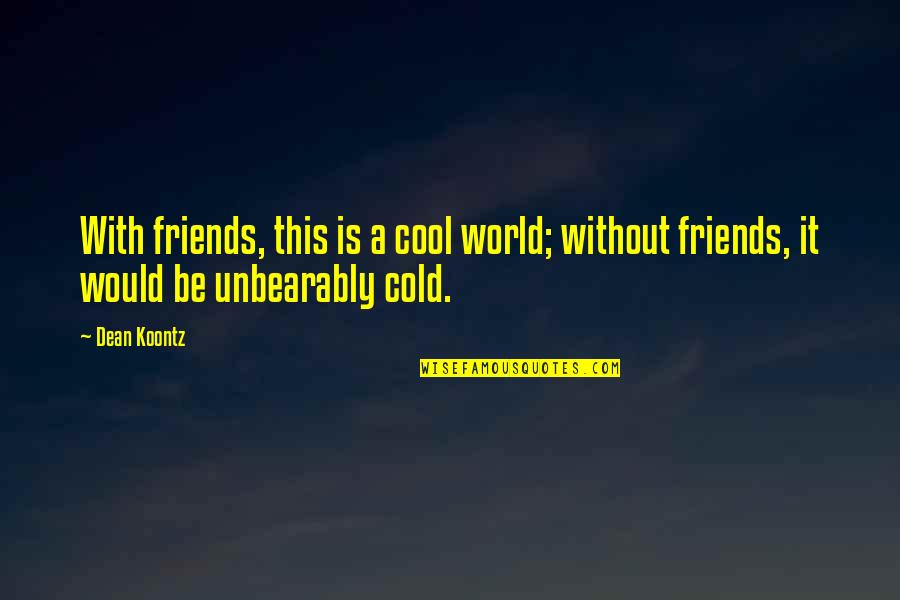 With friends, this is a cool world; without friends, it would be unbearably cold.
—
Dean Koontz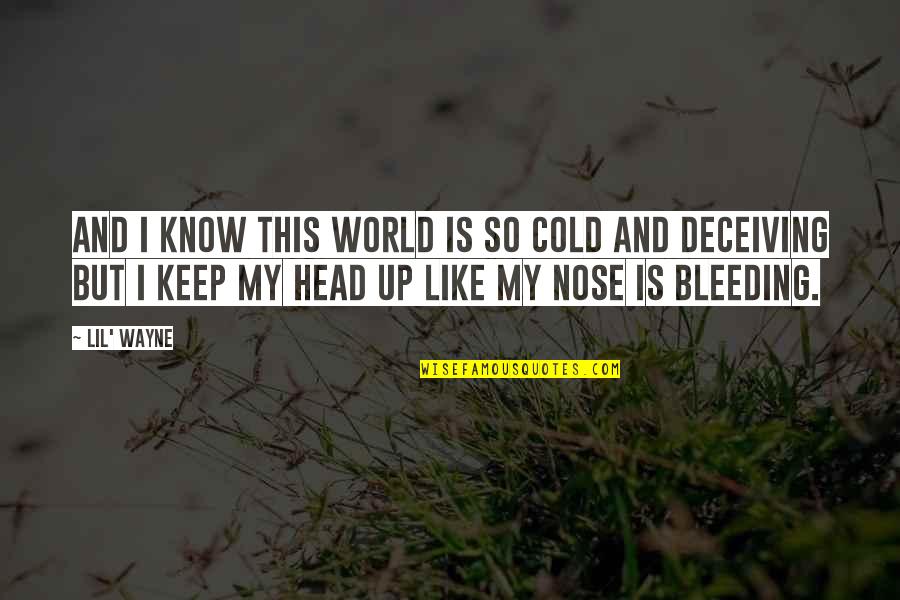 And I know this world is so cold and deceiving but I keep my head up like my nose is bleeding.
—
Lil' Wayne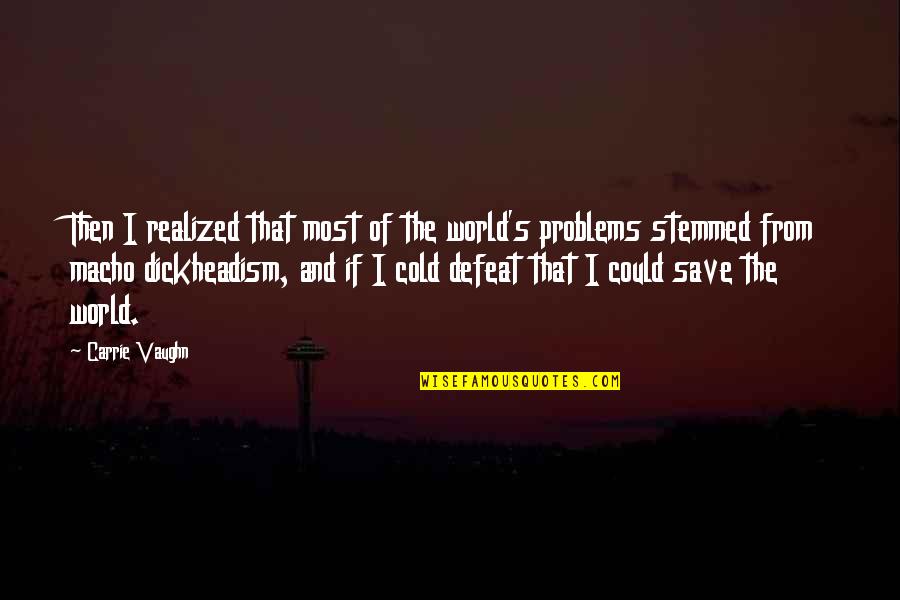 Then I realized that most of the world's problems stemmed from macho dickheadism, and if I cold defeat that I could save the world.
—
Carrie Vaughn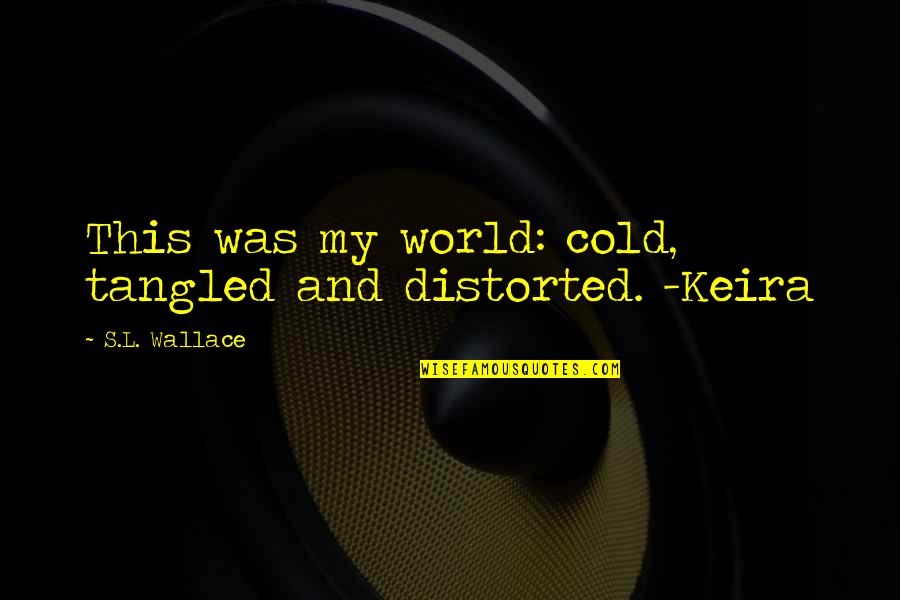 This was my world: cold, tangled and distorted. -Keira
—
S.L. Wallace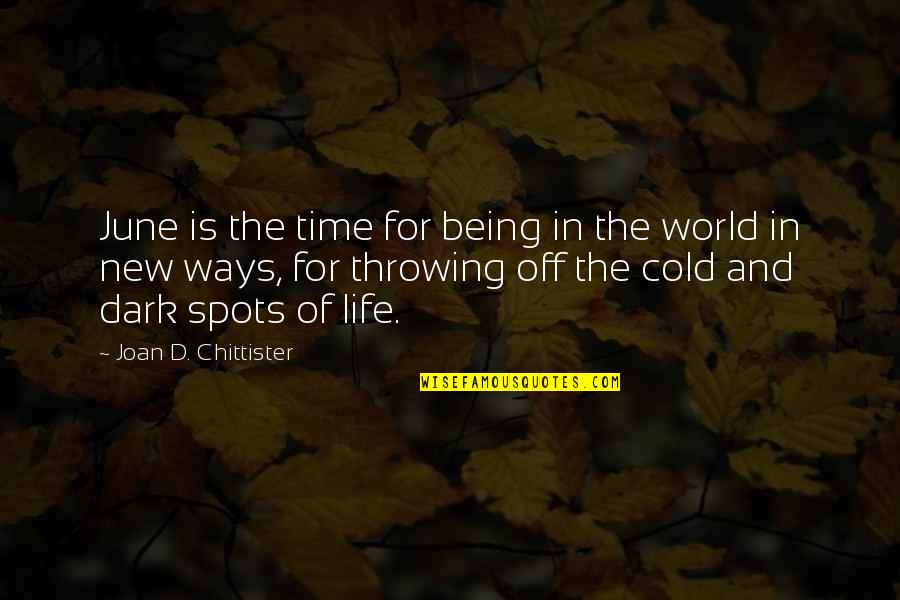 June is the time for being in the world in new ways, for throwing off the cold and dark spots of life.
—
Joan D. Chittister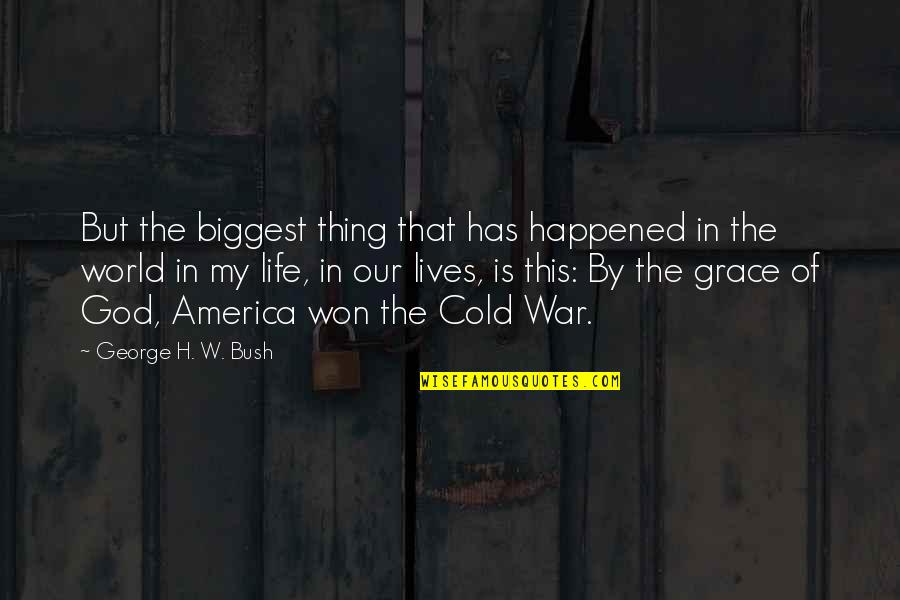 But the biggest thing that has happened in the world in my life, in our lives, is this: By the grace of God, America won the Cold War.
—
George H. W. Bush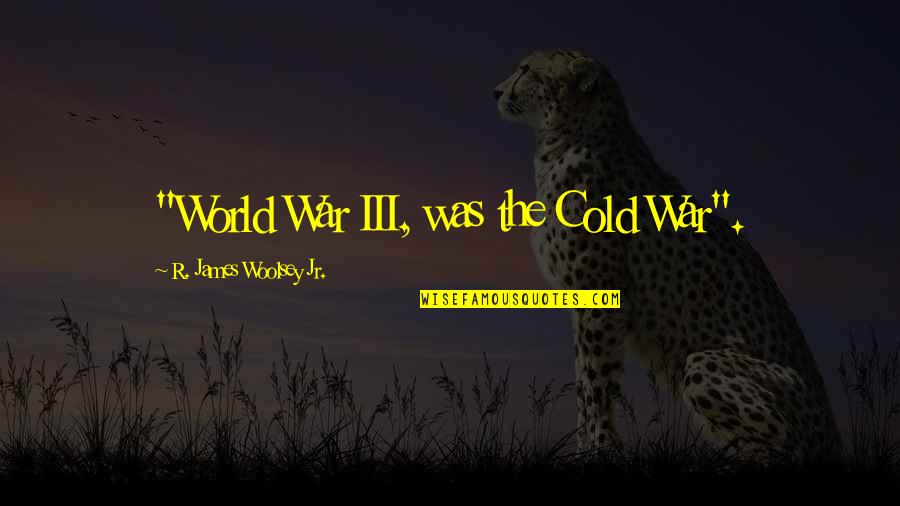 "World War III, was the Cold War".
—
R. James Woolsey Jr.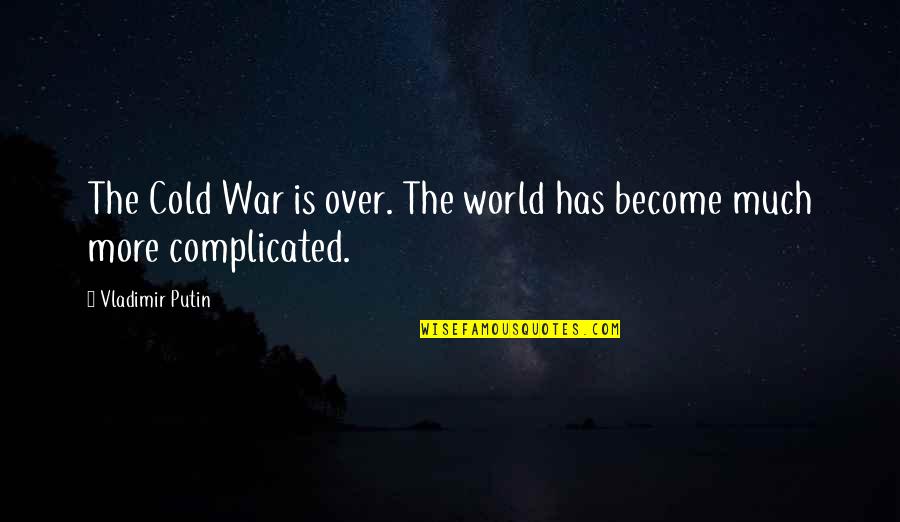 The Cold War is over. The world has become much more complicated.
—
Vladimir Putin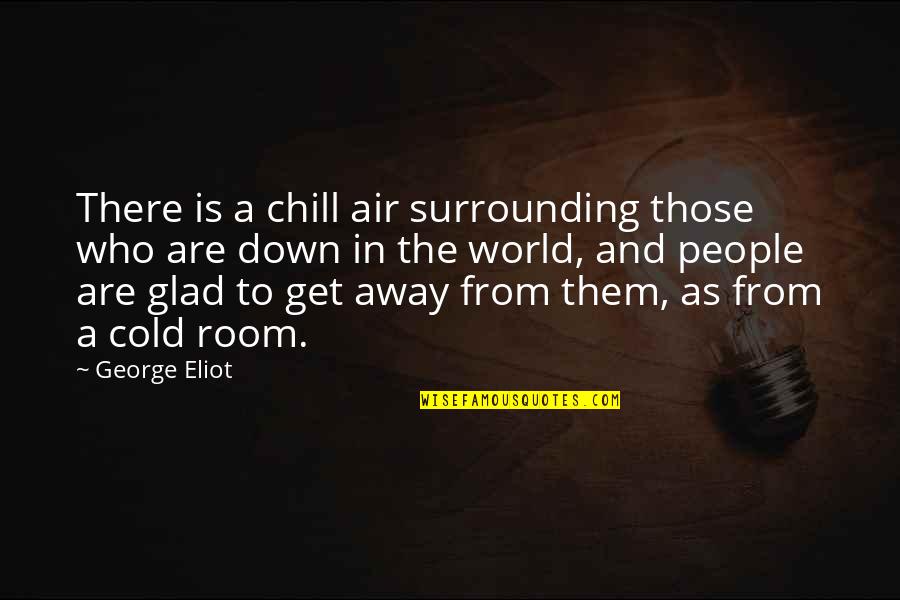 There is a chill air surrounding those who are down in the world, and people are glad to get away from them, as from a cold room.
—
George Eliot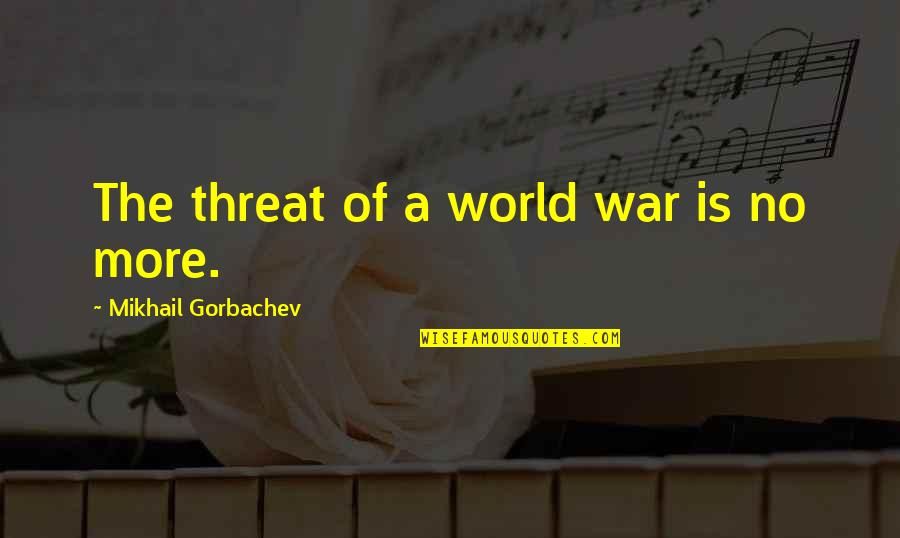 The threat of a world war is no more. —
Mikhail Gorbachev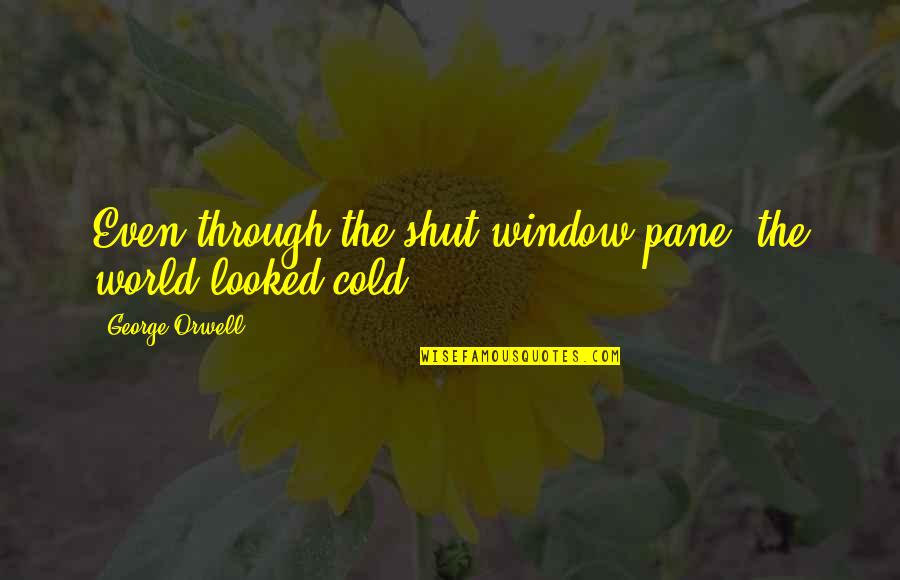 Even through the shut window pane, the world looked cold. —
George Orwell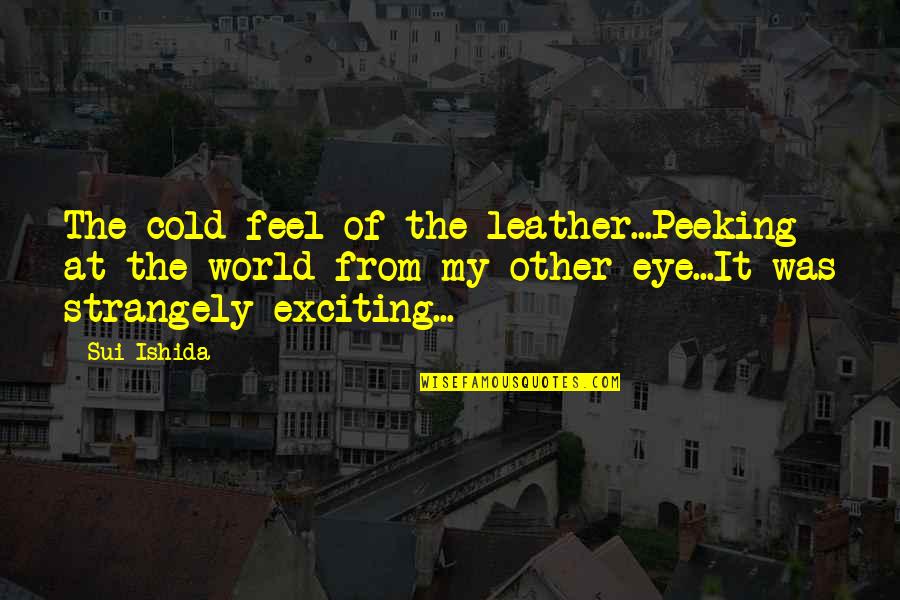 The cold feel of the leather...
Peeking at the world from my other eye...
It was strangely exciting... —
Sui Ishida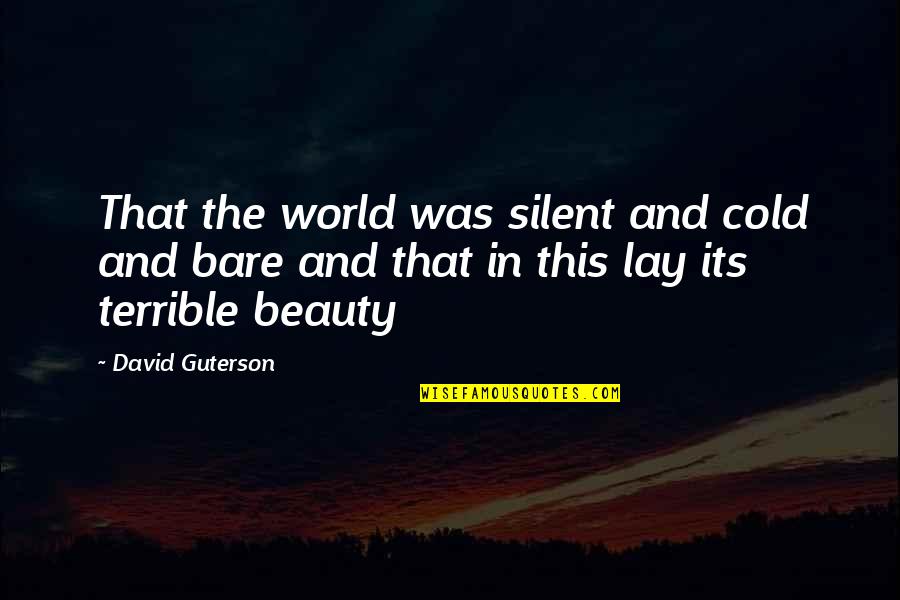 That the world was silent and cold and bare and that in this lay its terrible beauty —
David Guterson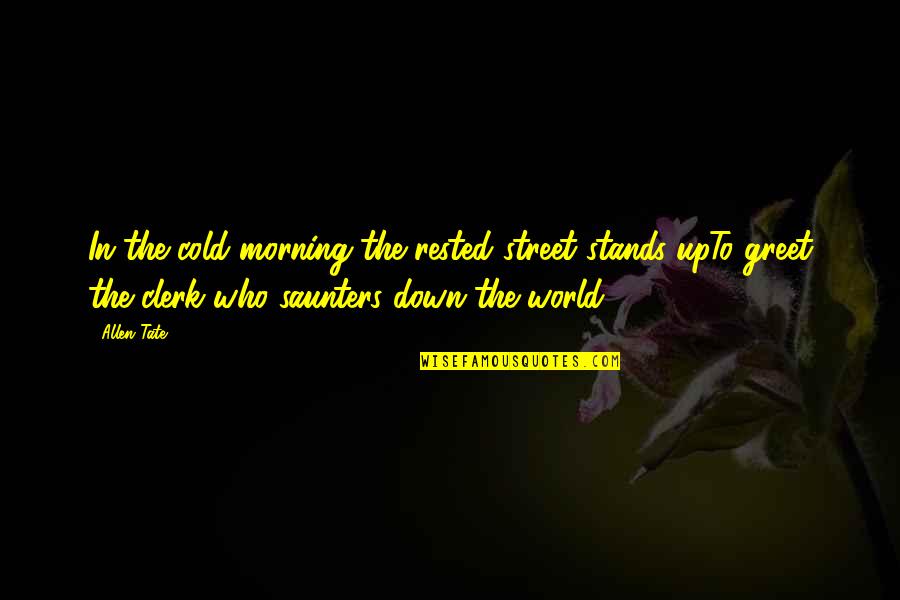 In the cold morning the rested street stands up
To greet the clerk who saunters down the world. —
Allen Tate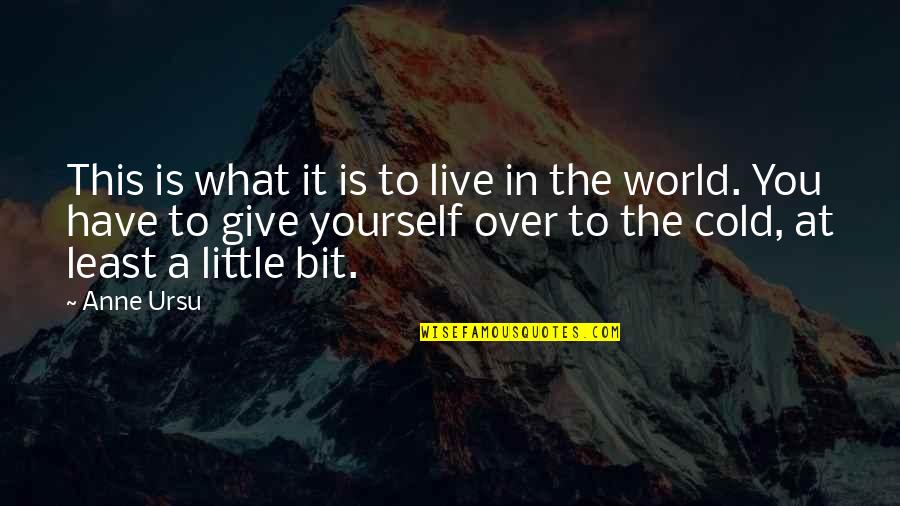 This is what it is to live in the world. You have to give yourself over to the cold, at least a little bit. —
Anne Ursu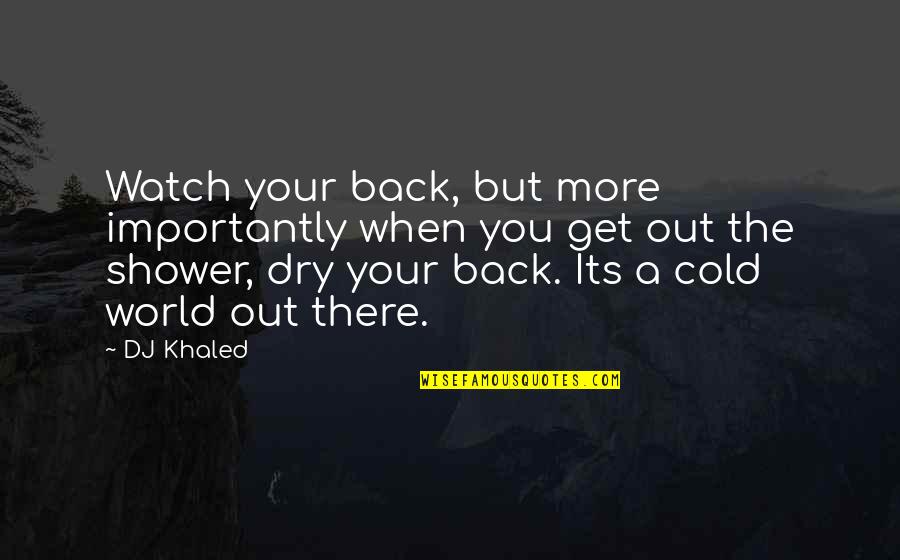 Watch your back, but more importantly when you get out the shower, dry your back. Its a cold world out there. —
DJ Khaled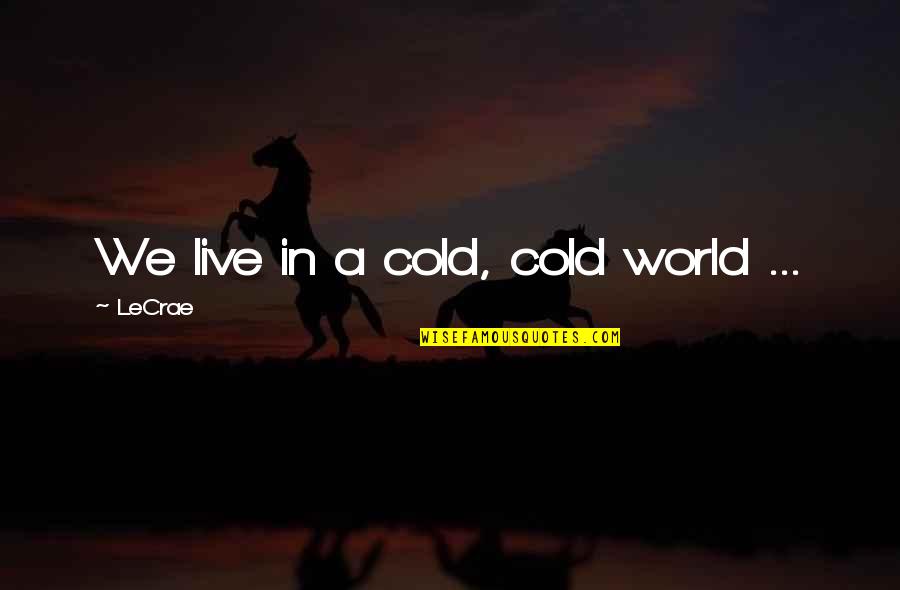 We live in a cold, cold world ... —
LeCrae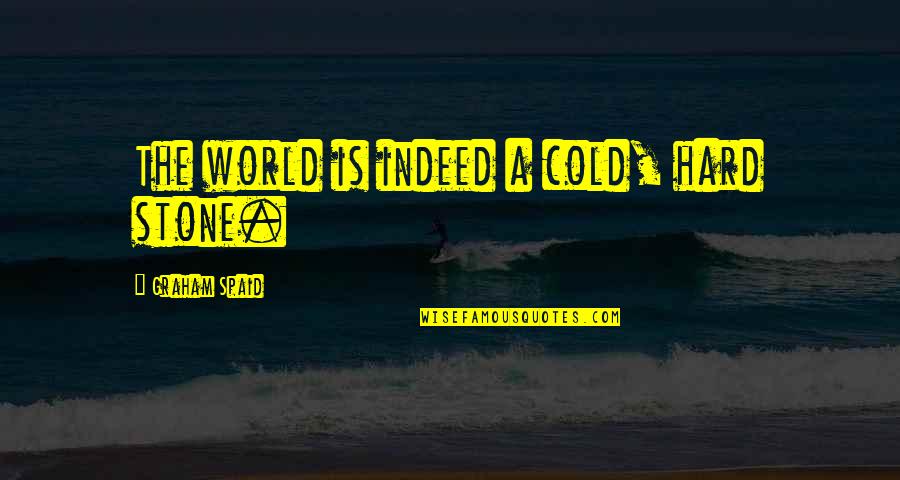 The world is indeed a cold, hard stone. —
Graham Spaid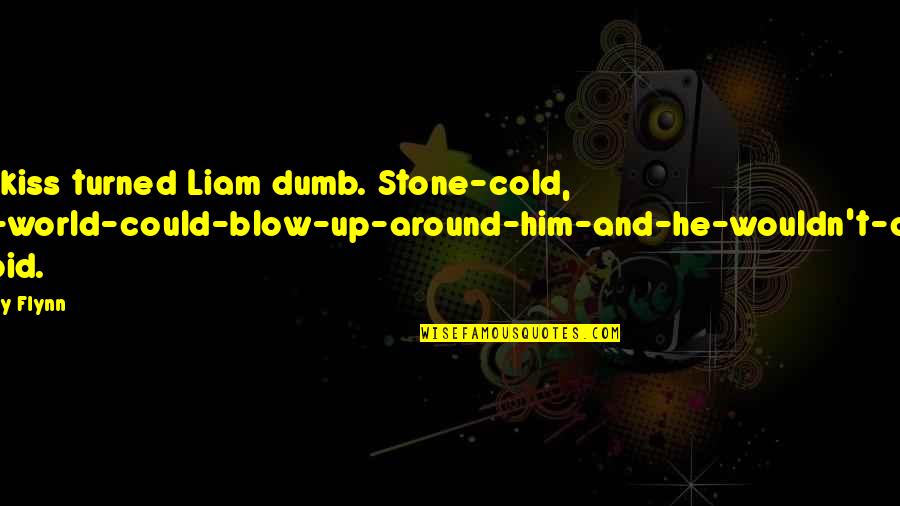 The kiss turned Liam dumb. Stone-cold, the-world-could-blow-up-around-him-and-he-wouldn't-care stupid. —
Avery Flynn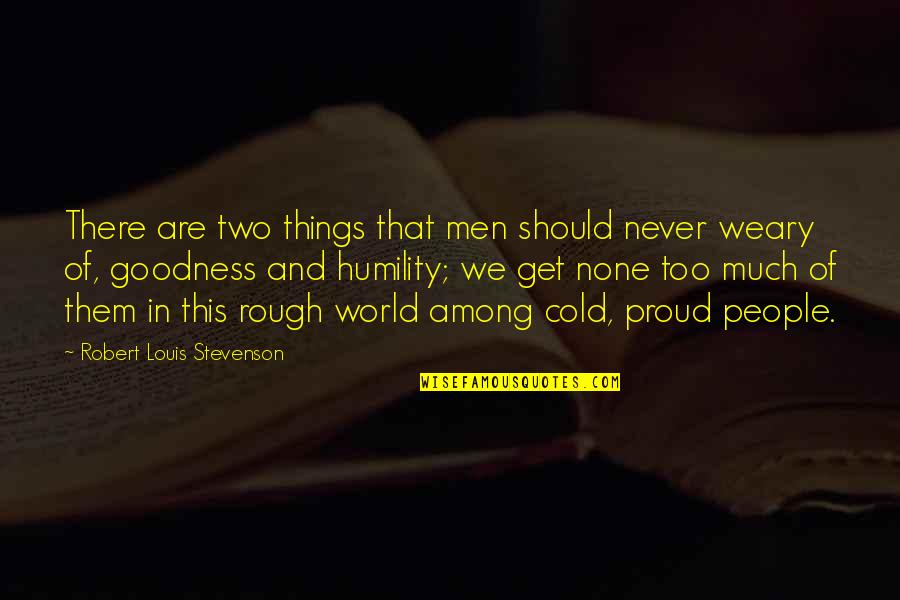 There are two things that men should never weary of, goodness and humility; we get none too much of them in this rough world among cold, proud people. —
Robert Louis Stevenson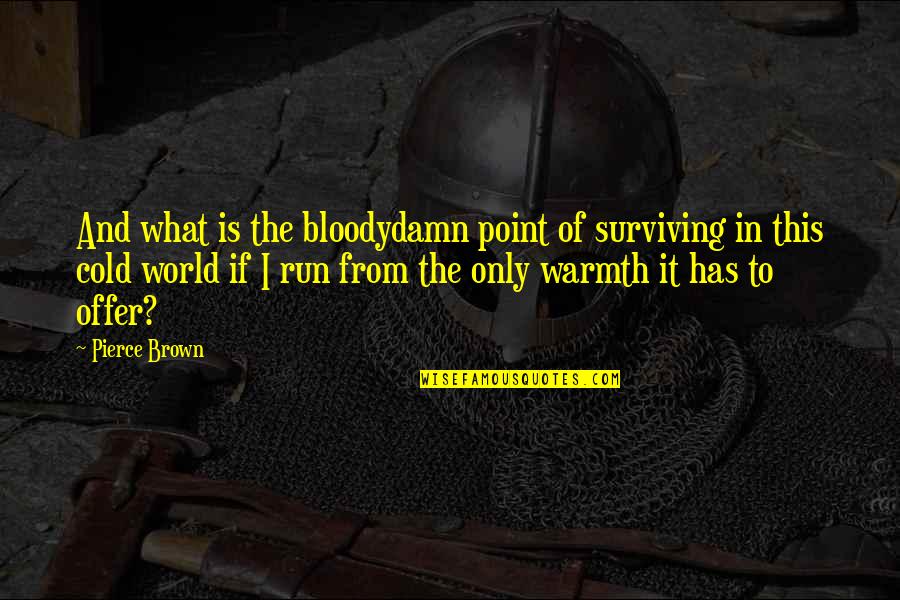 And what is the bloodydamn point of surviving in this cold world if I run from the only warmth it has to offer? —
Pierce Brown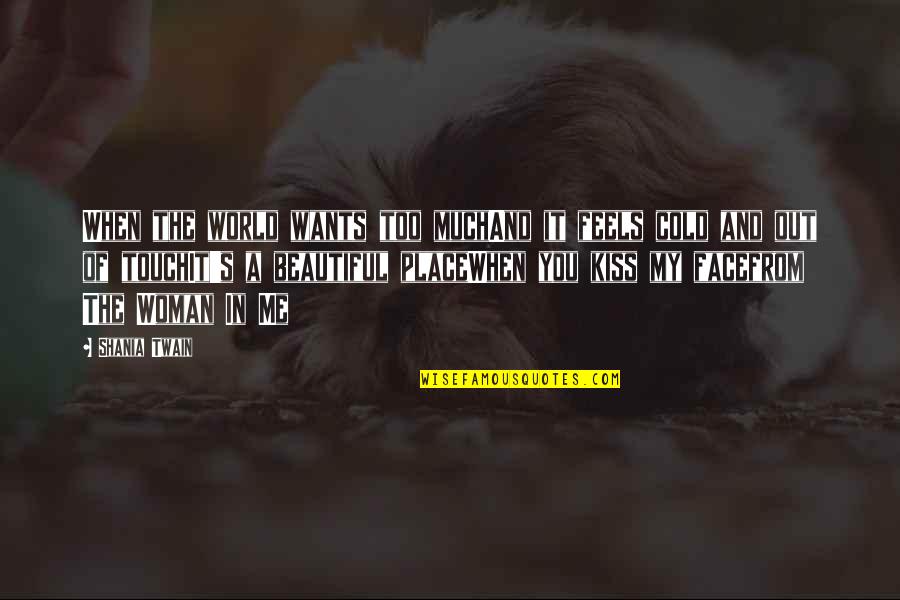 When the world wants too much
And it feels cold and out of touch
It's a beautiful place
When you kiss my face
from The Woman In Me —
Shania Twain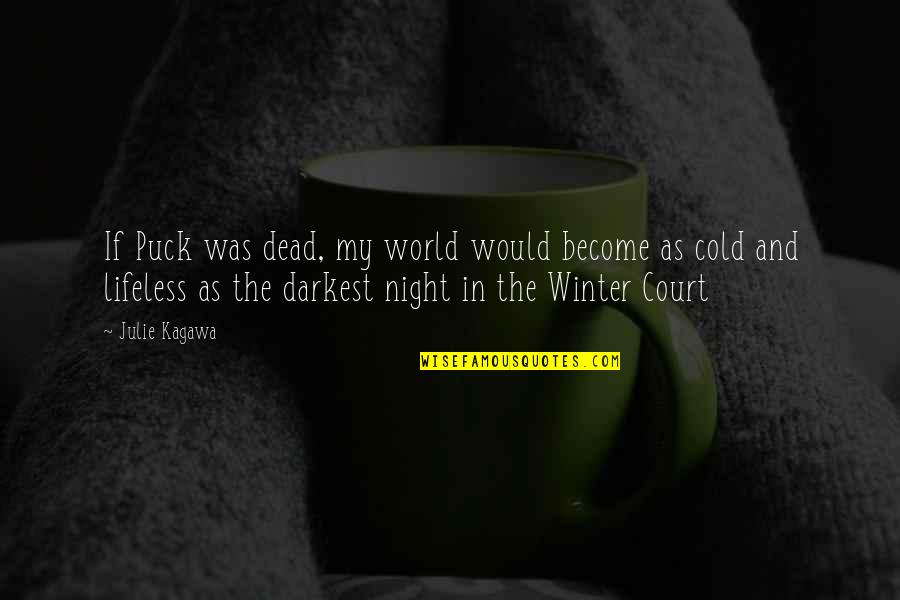 If Puck was dead, my world would become as cold and lifeless as the darkest night in the Winter Court —
Julie Kagawa
World's use is cold, world's love is vain, world's cruelty is bitter bane; but is not the fruit of pain. —
Elizabeth Barrett Browning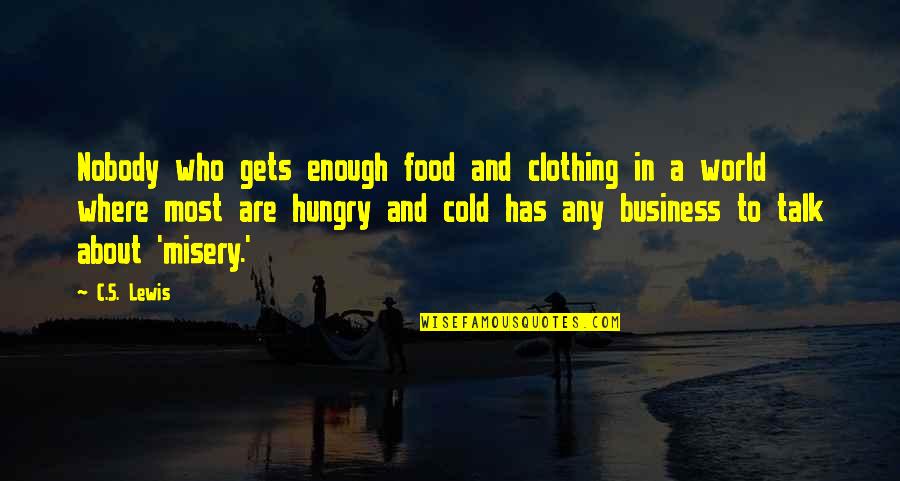 Nobody who gets enough food and clothing in a world where most are hungry and cold has any business to talk about 'misery.' —
C.S. Lewis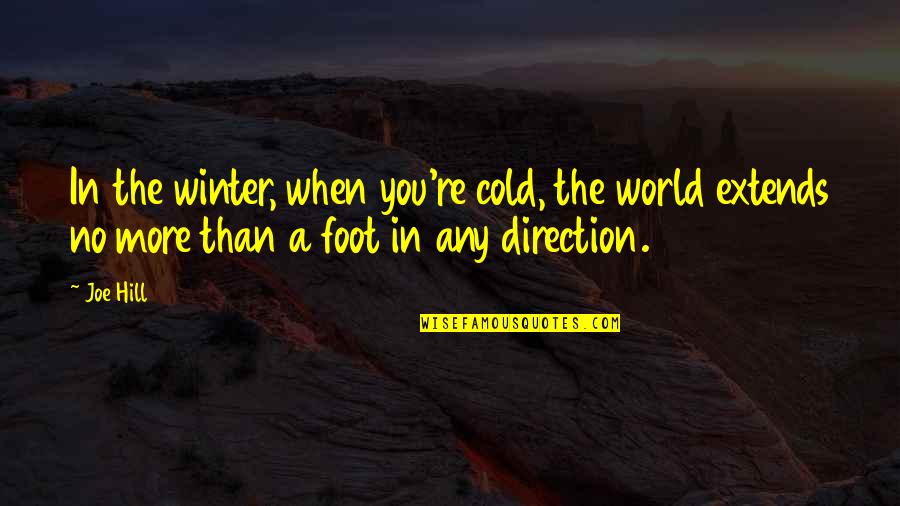 In the winter, when you're cold, the world extends no more than a foot in any direction. —
Joe Hill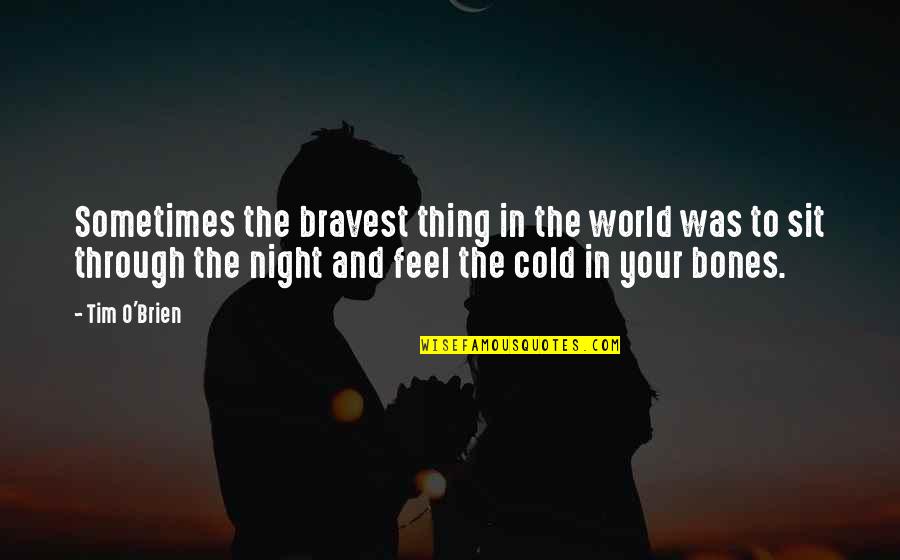 Sometimes the bravest thing in the world was to sit through the night and feel the cold in your bones. —
Tim O'Brien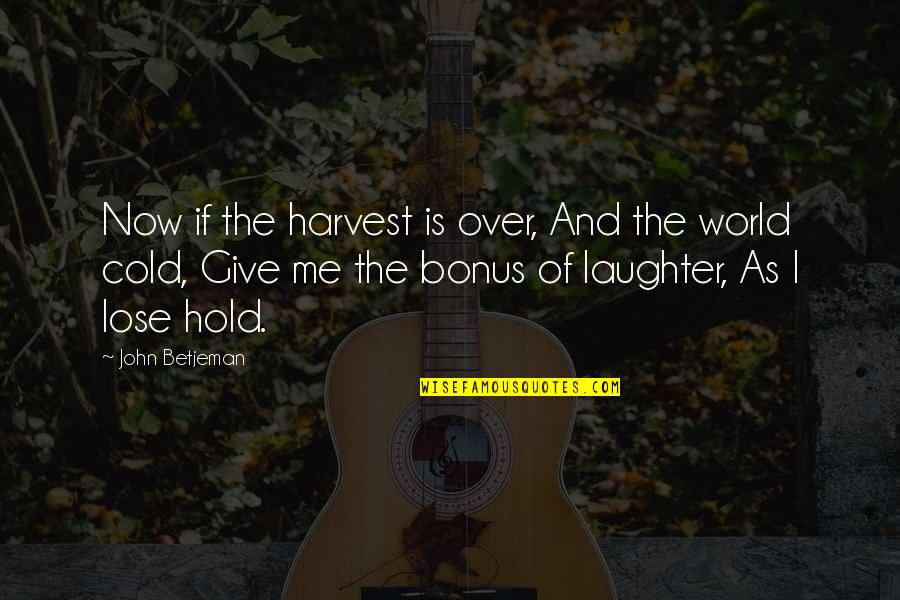 Now if the harvest is over, And the world cold, Give me the bonus of laughter, As I lose hold. —
John Betjeman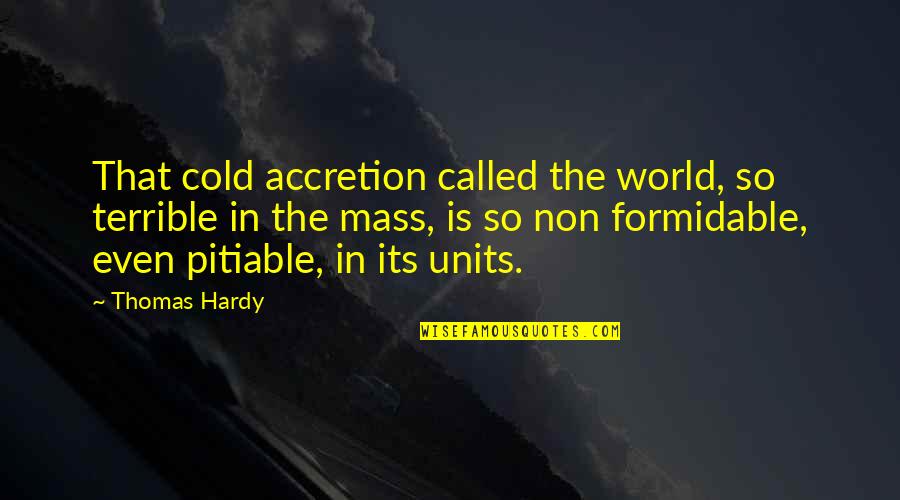 That cold accretion called the world, so terrible in the mass, is so non formidable, even pitiable, in its units. —
Thomas Hardy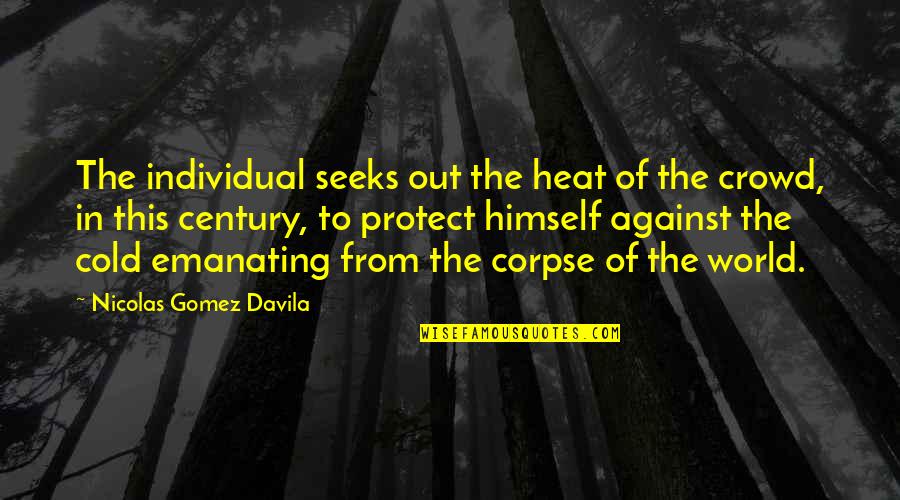 The individual seeks out the heat of the crowd, in this century, to protect himself against the cold emanating from the corpse of the world. —
Nicolas Gomez Davila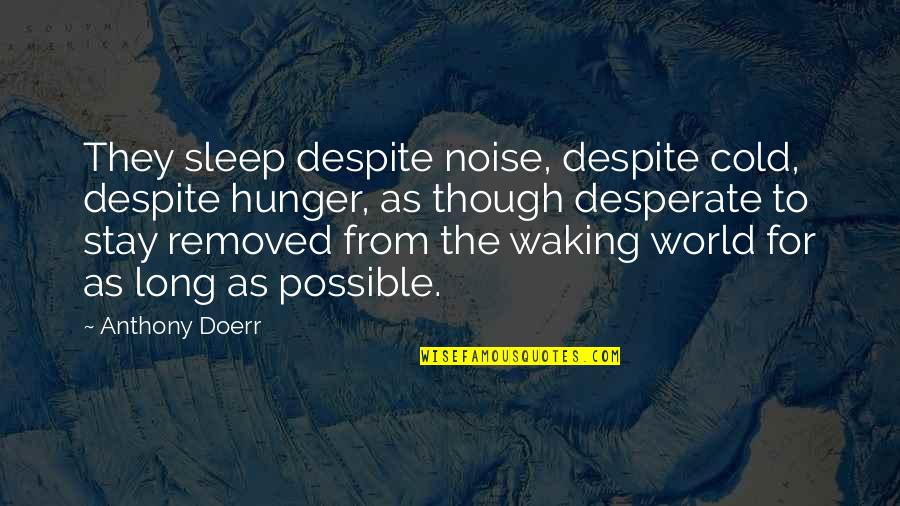 They sleep despite noise, despite cold, despite hunger, as though desperate to stay removed from the waking world for as long as possible. —
Anthony Doerr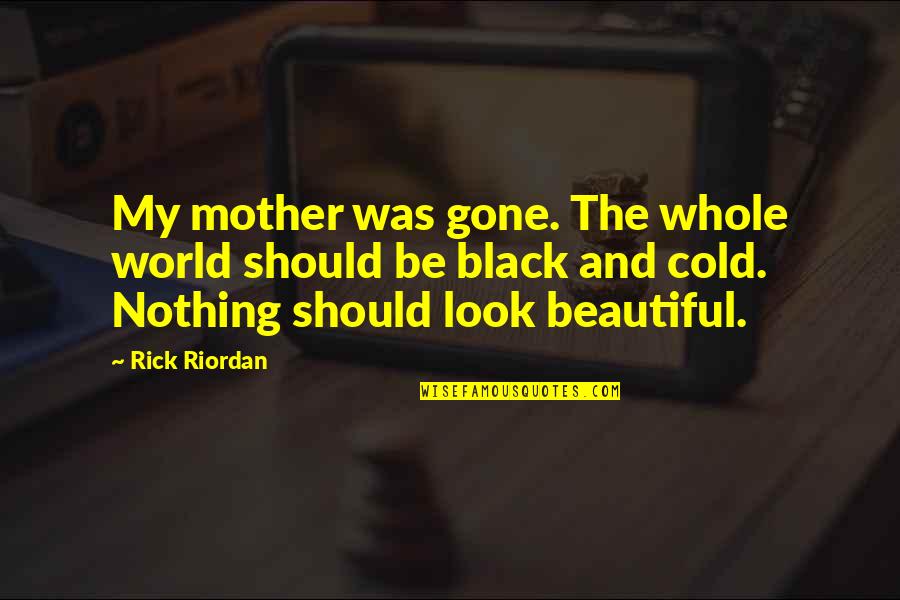 My mother was gone. The whole world should be black and cold. Nothing should look beautiful. —
Rick Riordan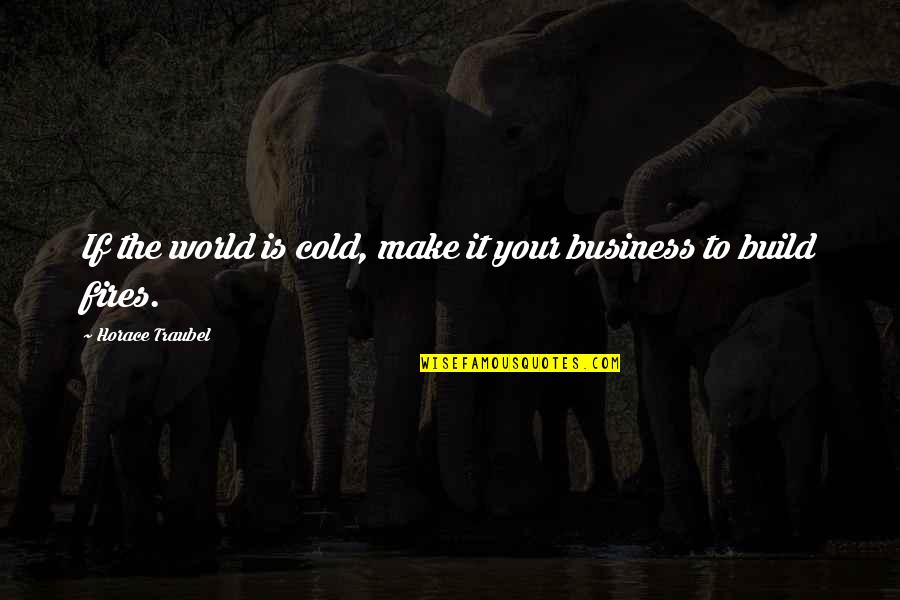 If the world is cold, make it your business to build fires. —
Horace Traubel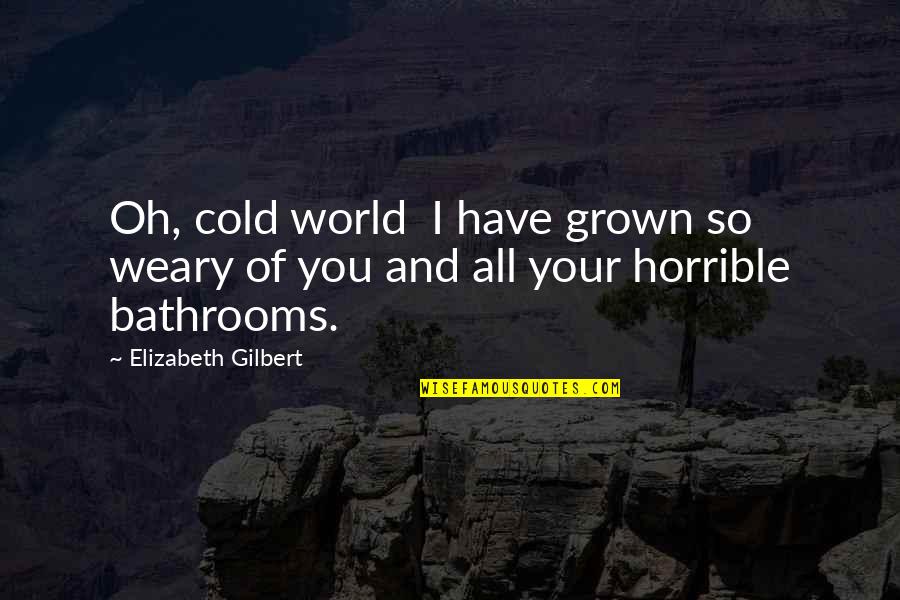 Oh, cold world
I have grown so weary of you and all your horrible bathrooms. —
Elizabeth Gilbert