Man Of Few Words Quotes
Collection of top 25 famous quotes about Man Of Few Words
Man Of Few Words Quotes & Sayings
Happy to read and share the best inspirational Man Of Few Words quotes, sayings and quotations on Wise Famous Quotes.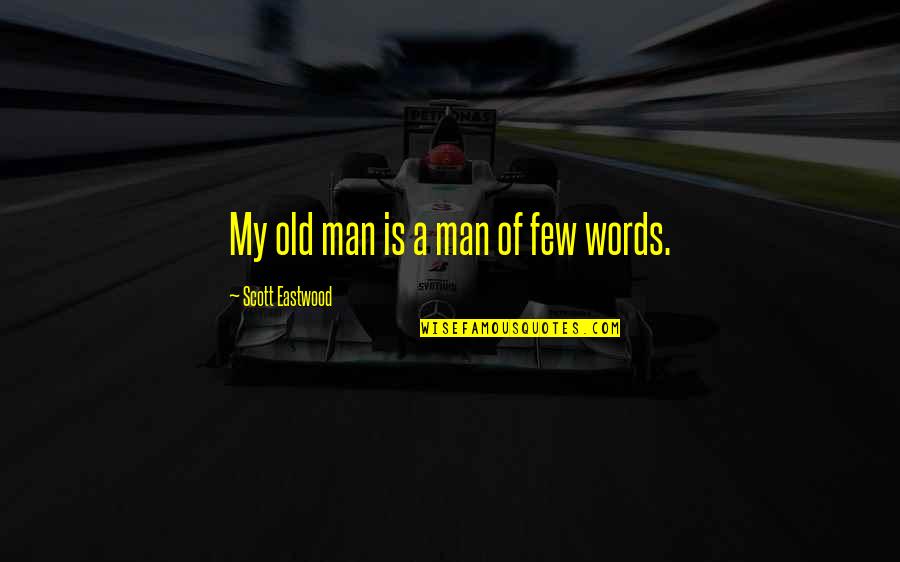 My old man is a man of few words.
—
Scott Eastwood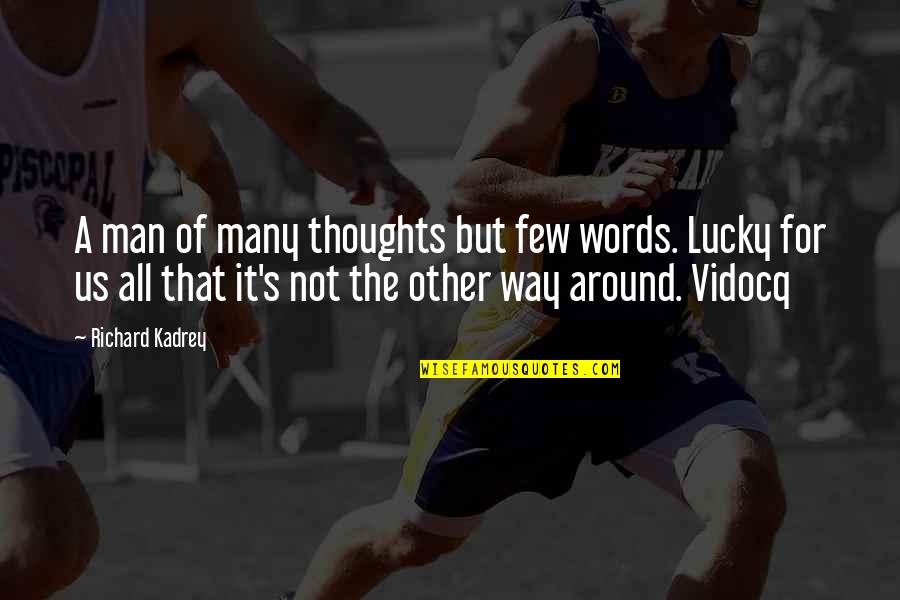 A man of many thoughts but few words. Lucky for us all that it's not the other way around. Vidocq
—
Richard Kadrey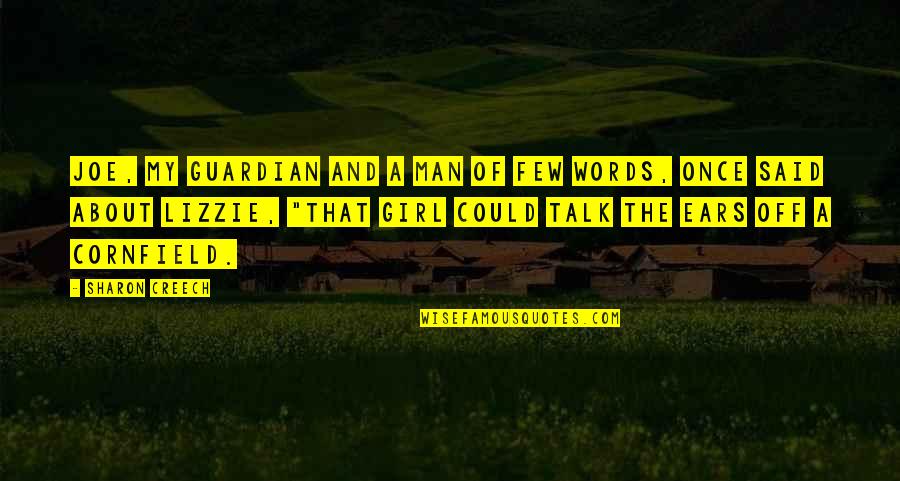 Joe, my guardian and a
man of few words
, once said about Lizzie, "That girl could talk the ears off a cornfield. —
Sharon Creech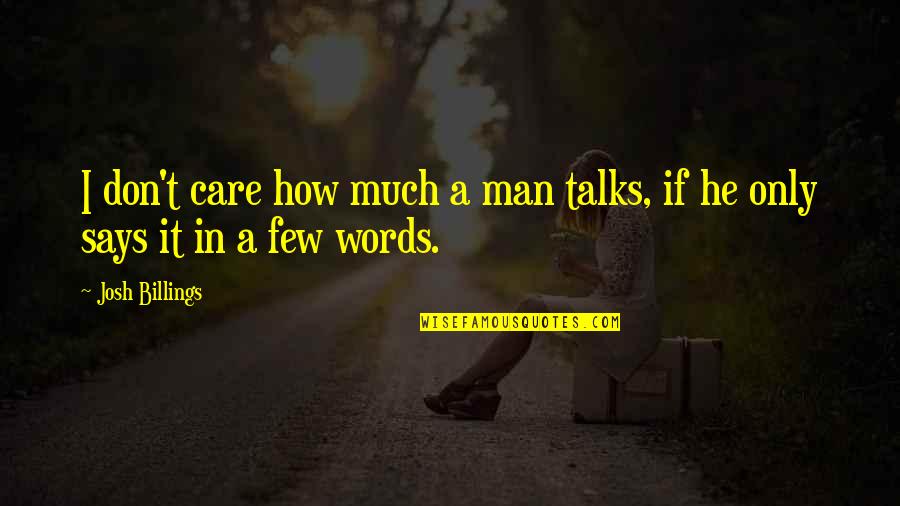 I don't care how much a man talks, if he only says it in a few words. —
Josh Billings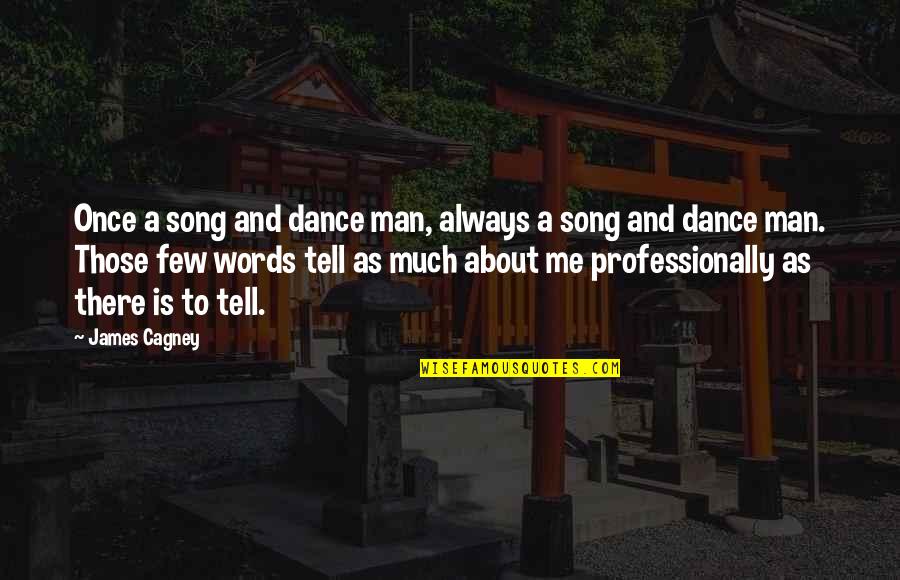 Once a song and dance man, always a song and dance man. Those few words tell as much about me professionally as there is to tell. —
James Cagney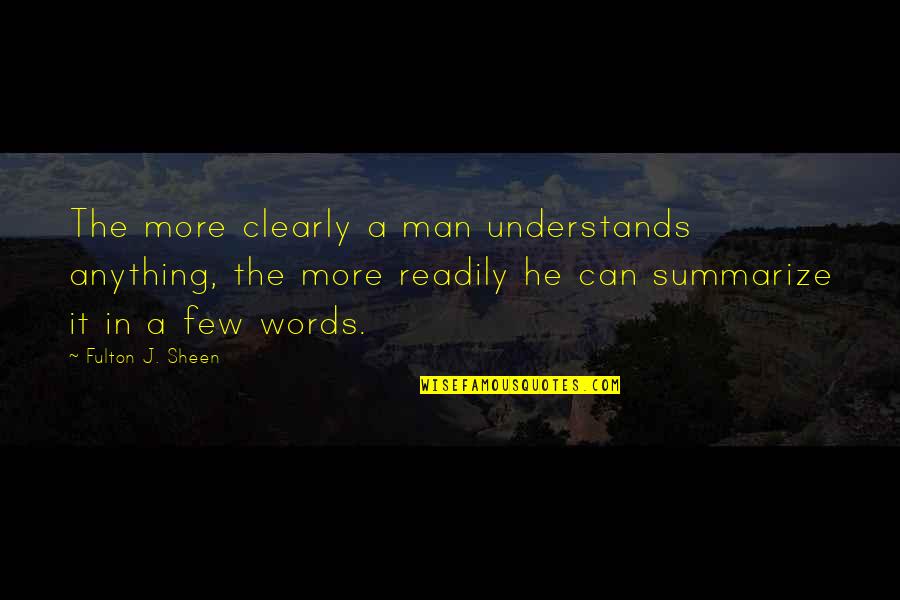 The more clearly a man understands anything, the more readily he can summarize it in a few words. —
Fulton J. Sheen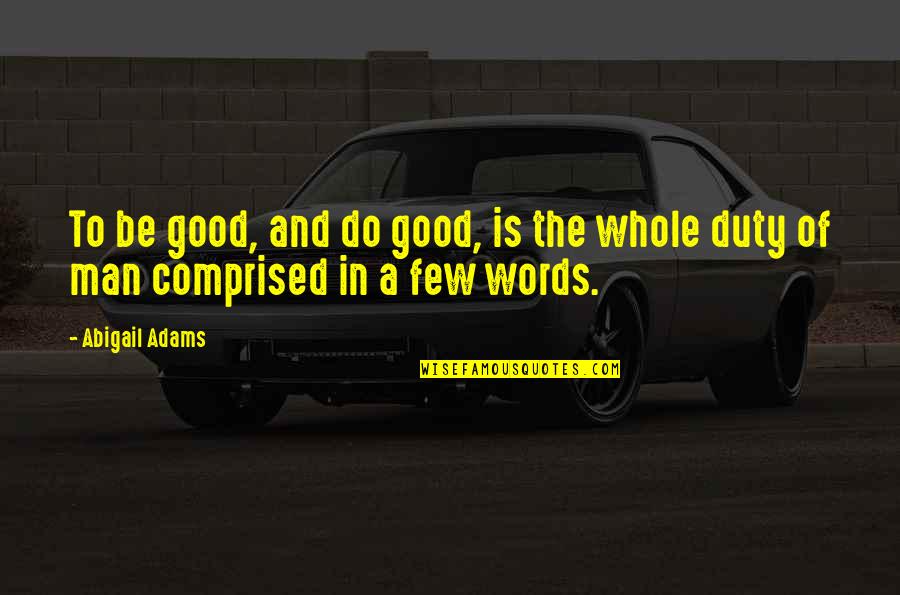 To be good, and do good, is the whole duty of man comprised in a few words. —
Abigail Adams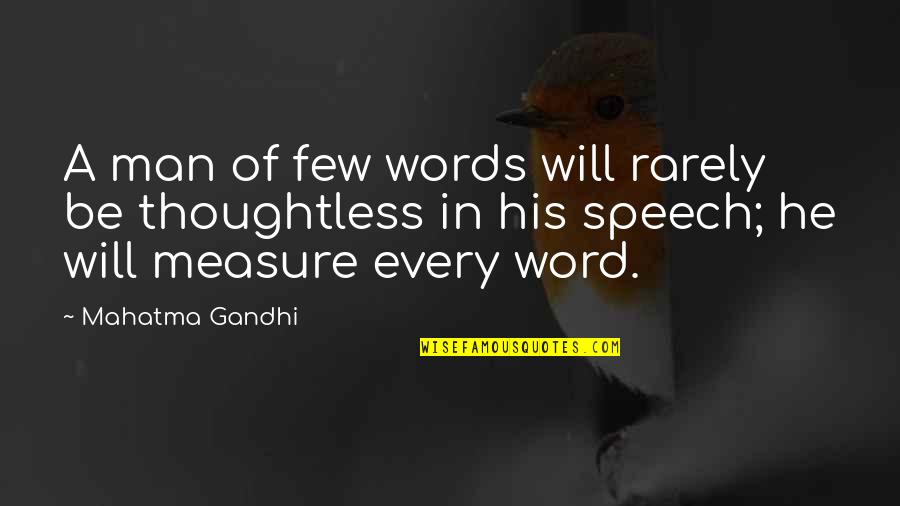 A
man of few words
will rarely be thoughtless in his speech; he will measure every word. —
Mahatma Gandhi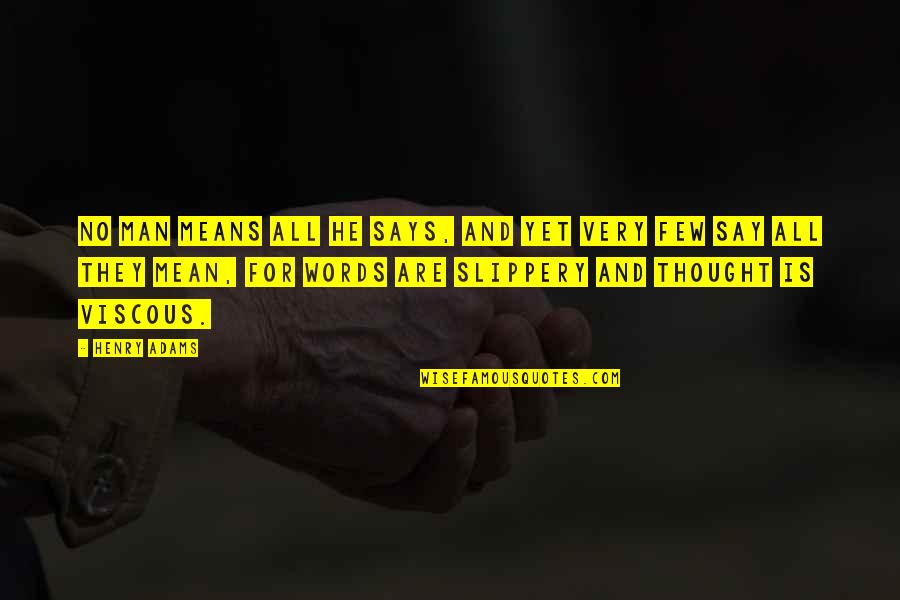 No man means all he says, and yet very few say all they mean, for words are slippery and thought is viscous. —
Henry Adams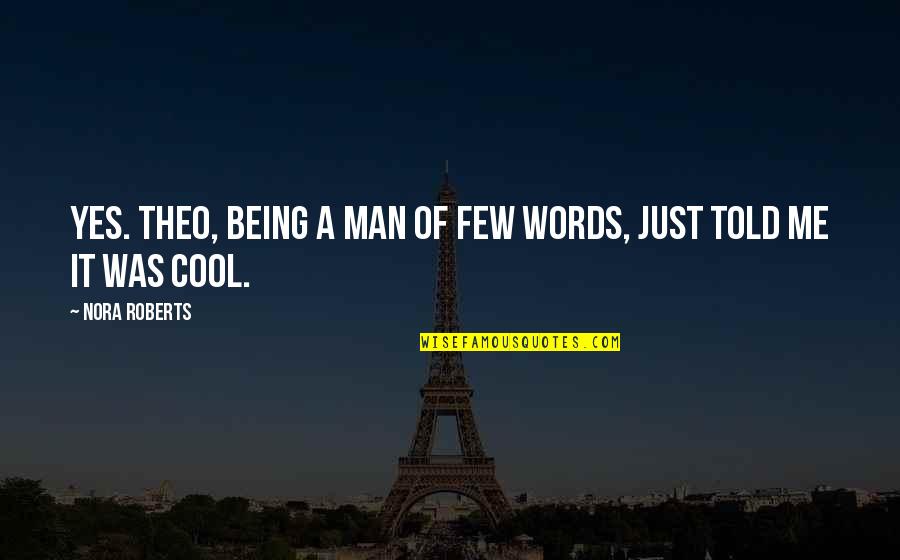 Yes. Theo, being a
man of few words
, just told me it was cool. —
Nora Roberts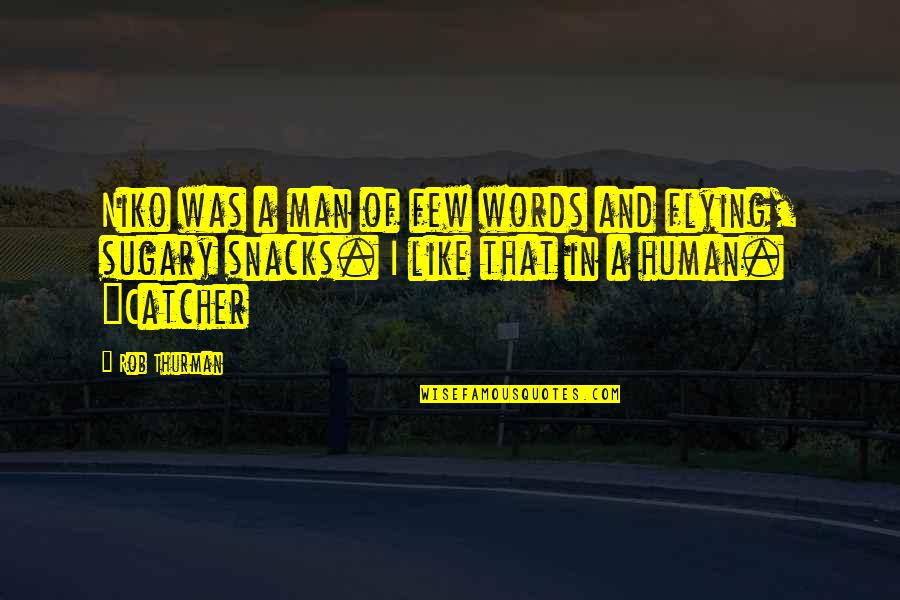 Niko was a
man of few words
and flying, sugary snacks. I like that in a human. ~Catcher —
Rob Thurman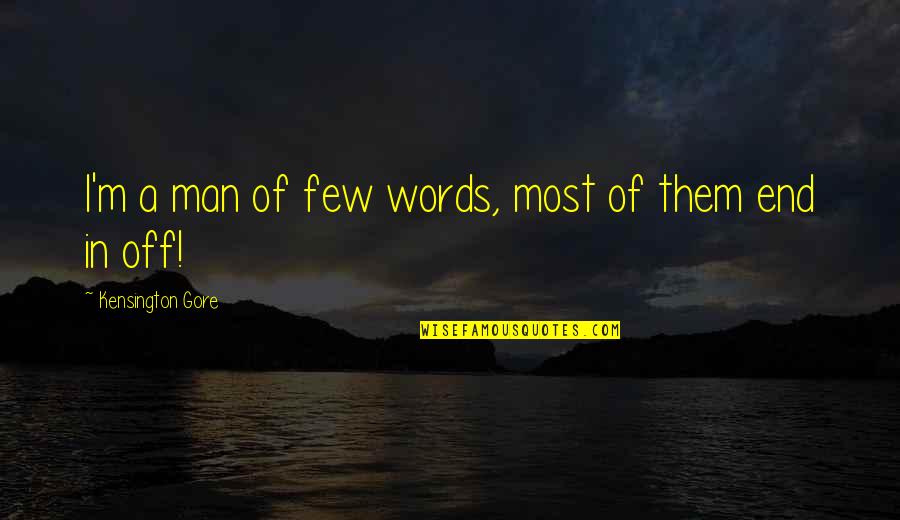 I'm a
man of few words
, most of them end in off! —
Kensington Gore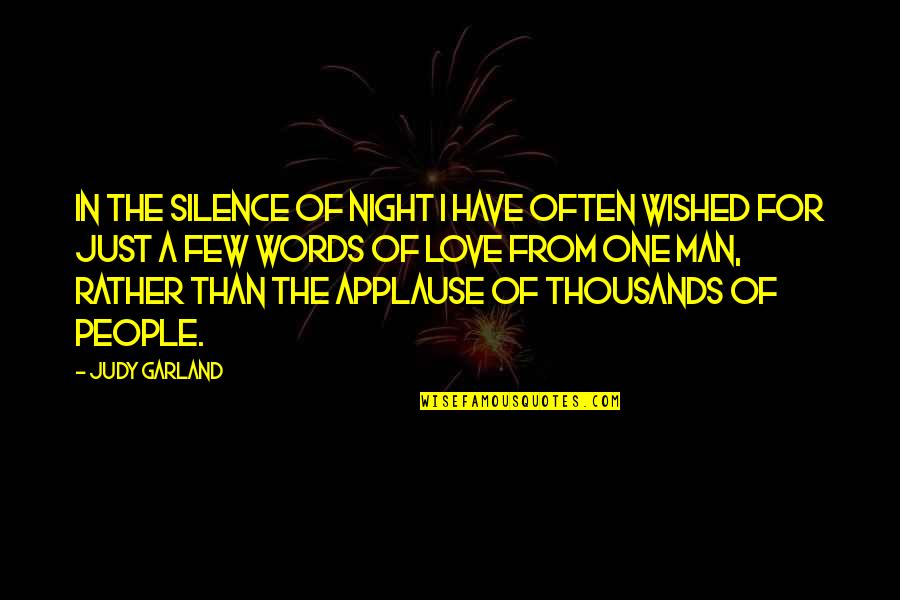 In the silence of night I have often wished for just a few words of love from one man, rather than the applause of thousands of people. —
Judy Garland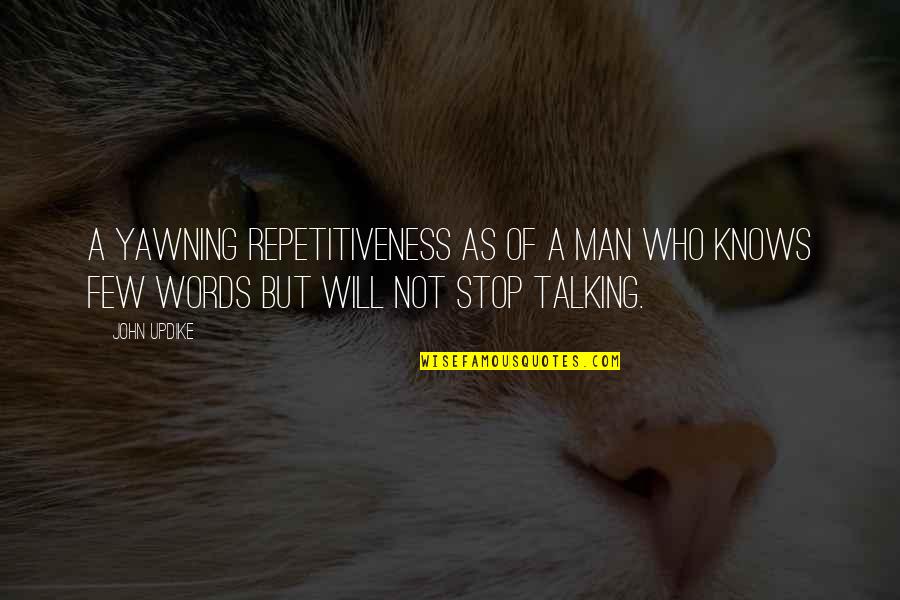 A yawning repetitiveness as of a man who knows few words but will not stop talking. —
John Updike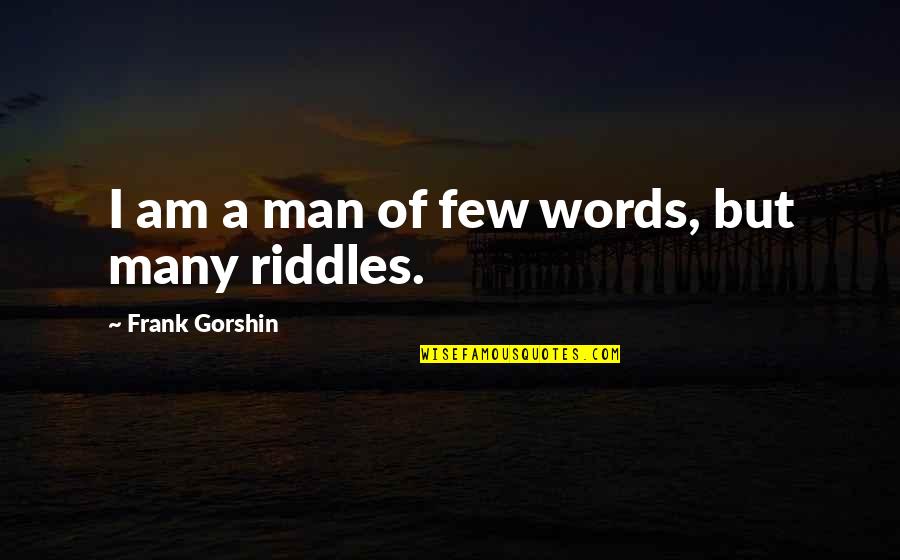 I am a
man of few words
, but many riddles. —
Frank Gorshin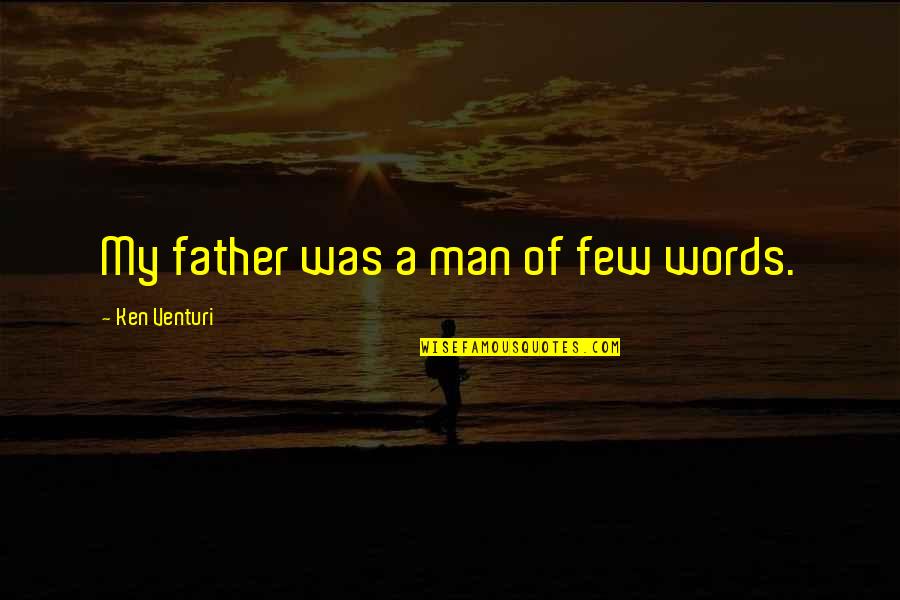 My father was a
man of few words
. —
Ken Venturi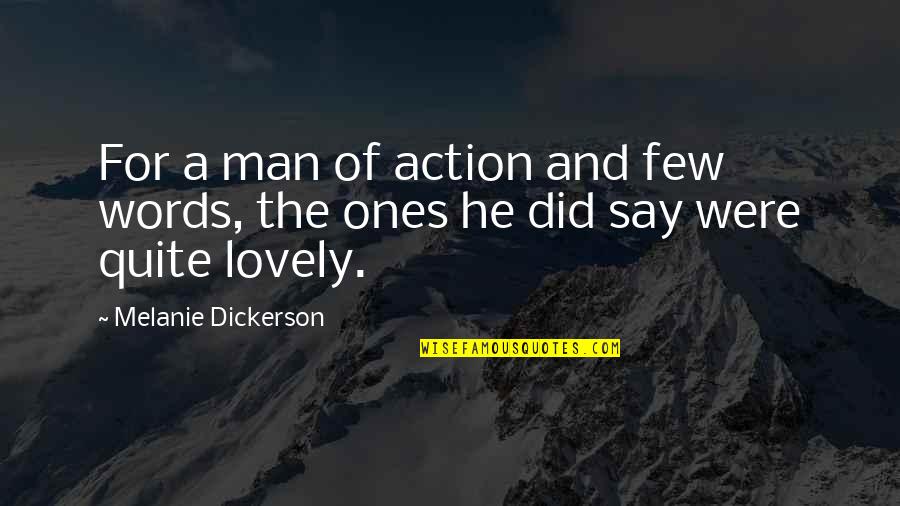 For a man of action and few words, the ones he did say were quite lovely. —
Melanie Dickerson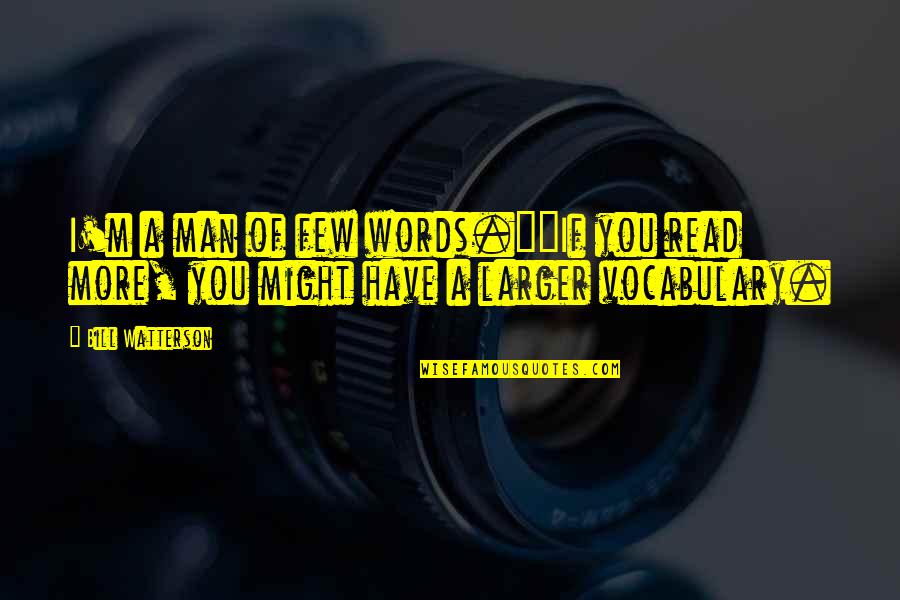 I'm a
man of few words
."
"If you read more, you might have a larger vocabulary. —
Bill Watterson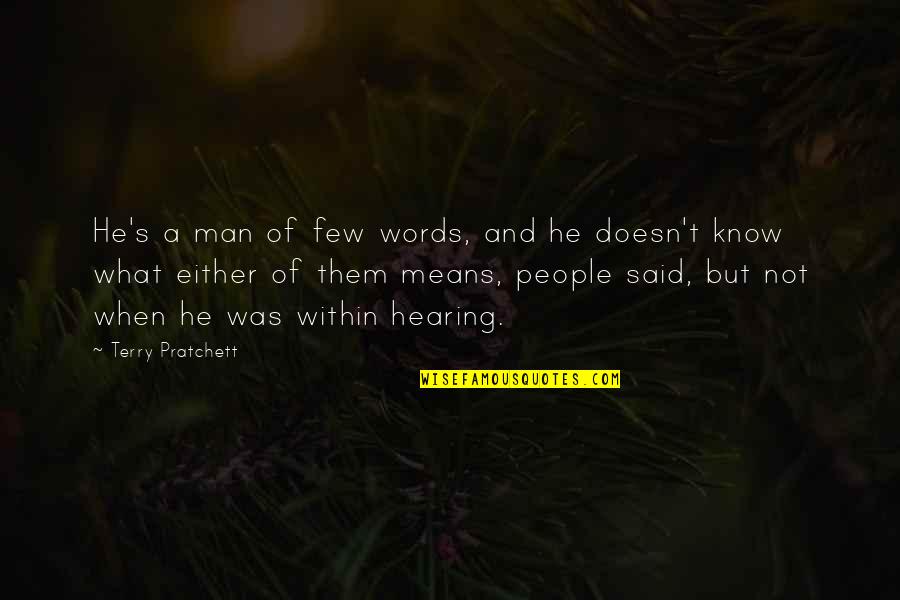 He's a
man of few words
, and he doesn't know what either of them means, people said, but not when he was within hearing. —
Terry Pratchett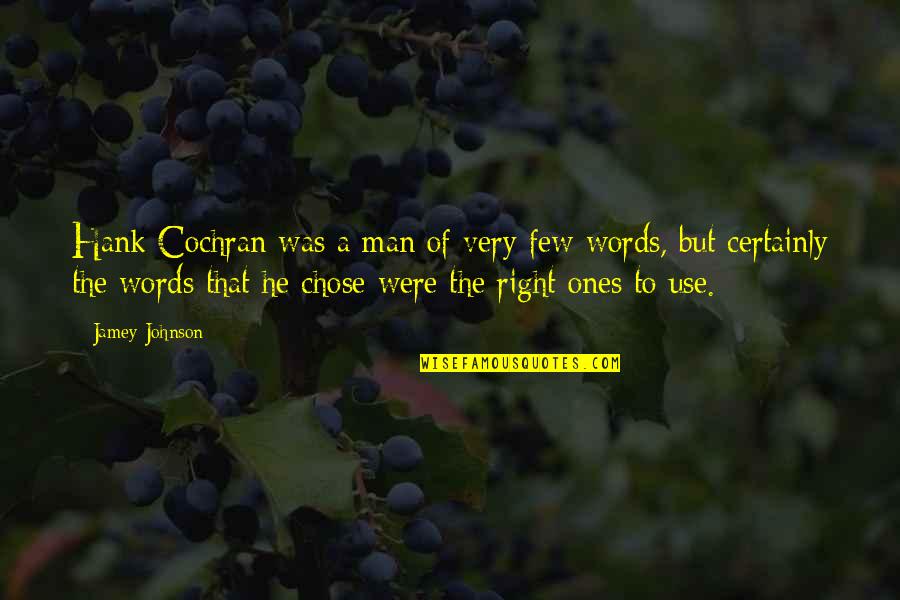 Hank Cochran was a man of very few words, but certainly the words that he chose were the right ones to use. —
Jamey Johnson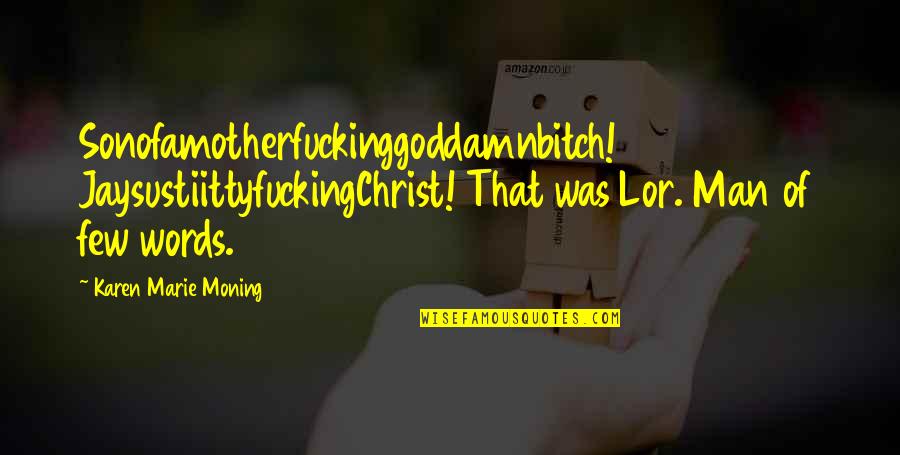 Sonofamotherfuckinggoddamnbitch! JaysustiittyfuckingChrist!
That was Lor.
Man of few words
. —
Karen Marie Moning