Making Life Better Quotes
Collection of top 34 famous quotes about Making Life Better
Making Life Better Quotes & Sayings
Happy to read and share the best inspirational Making Life Better quotes, sayings and quotations on Wise Famous Quotes.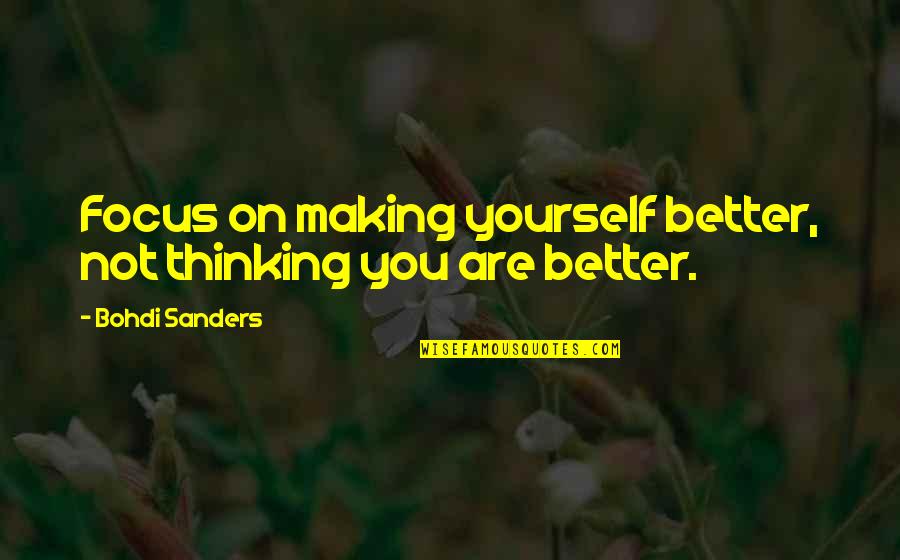 Focus on making yourself better, not thinking you are better.
—
Bohdi Sanders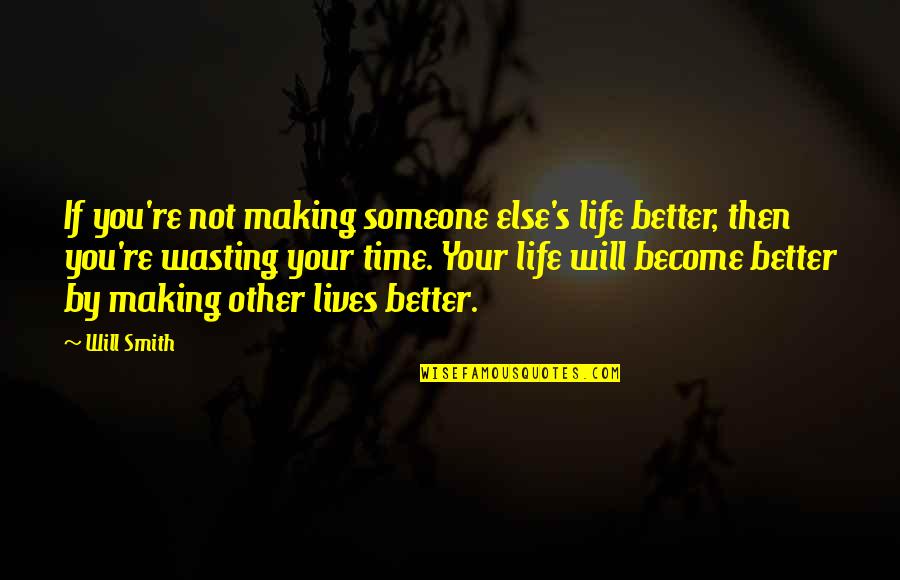 If you're not making someone else's life better, then you're wasting your time. Your life will become better by making other lives better.
—
Will Smith
Learning is about looking at things differently, making your life a little better everyday.
—
Richard Bandler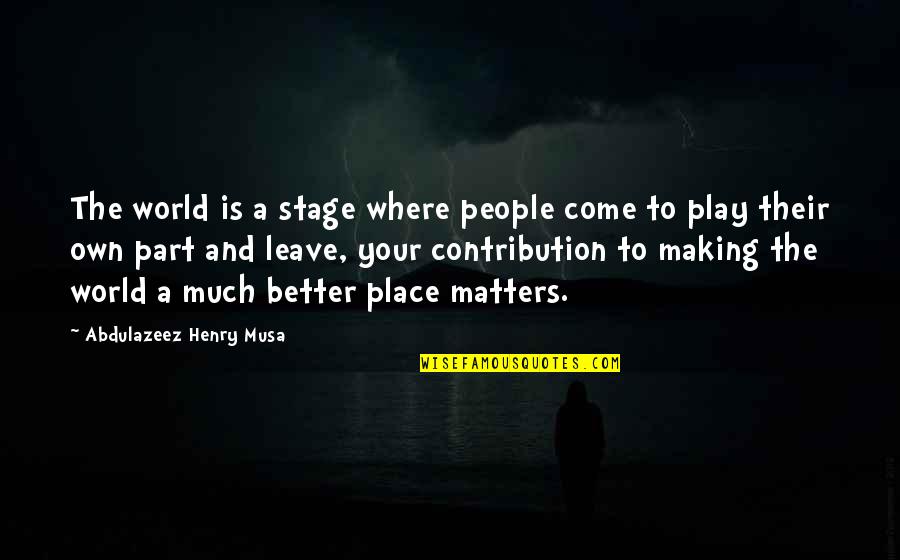 The world is a stage where people come to play their own part and leave, your contribution to making the world a much better place matters.
—
Abdulazeez Henry Musa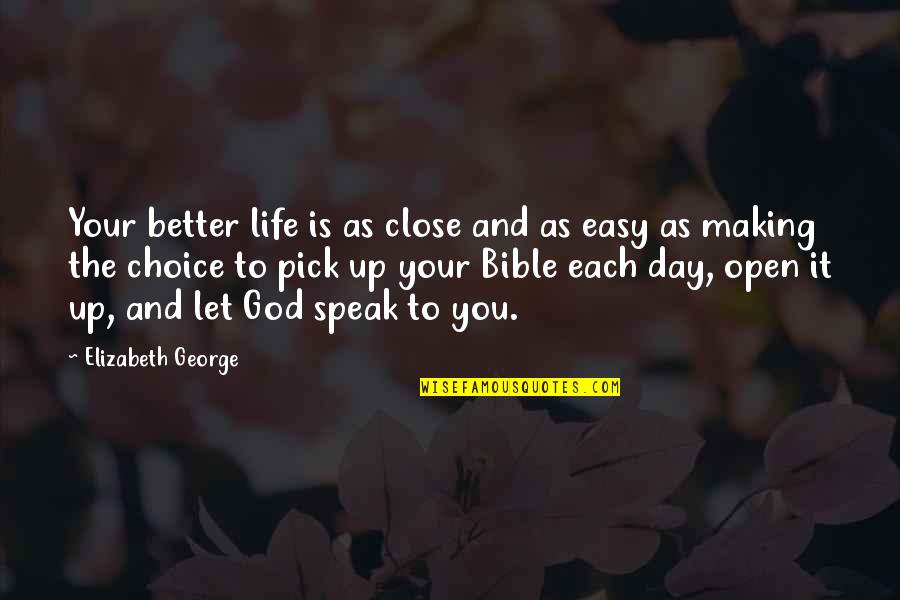 Your better life is as close and as easy as making the choice to pick up your Bible each day, open it up, and let God speak to you.
—
Elizabeth George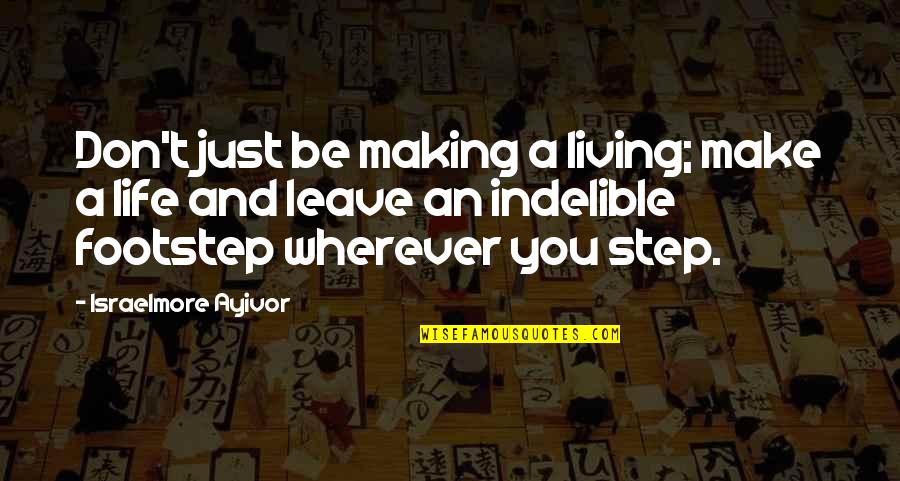 Don't just be making a living; make a life and leave an indelible footstep wherever you step. —
Israelmore Ayivor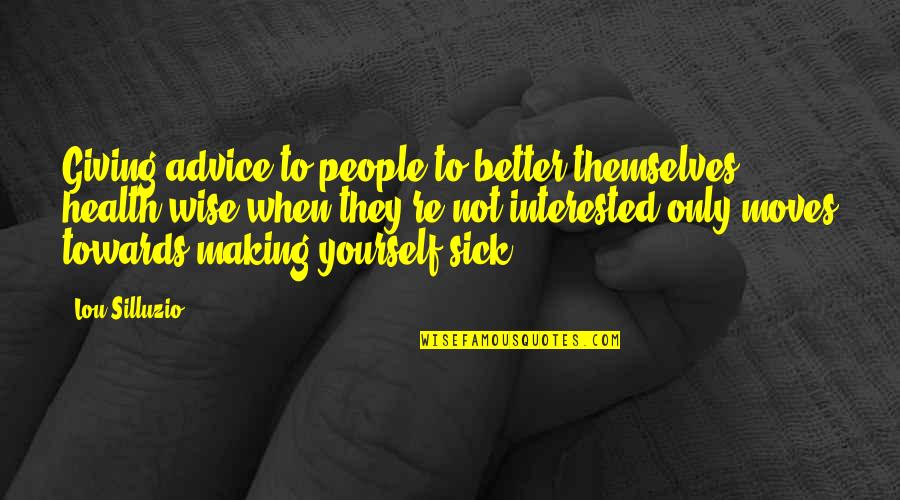 Giving advice to people to better themselves health wise when they're not interested only moves towards making yourself sick. —
Lou Silluzio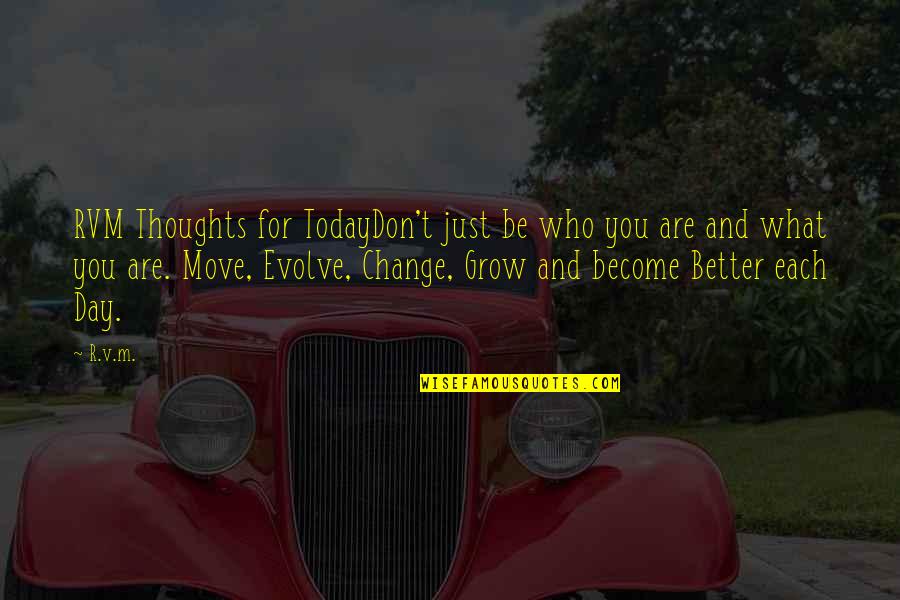 RVM Thoughts for Today
Don't just be who you are and what you are. Move, Evolve, Change, Grow and become Better each Day. —
R.v.m.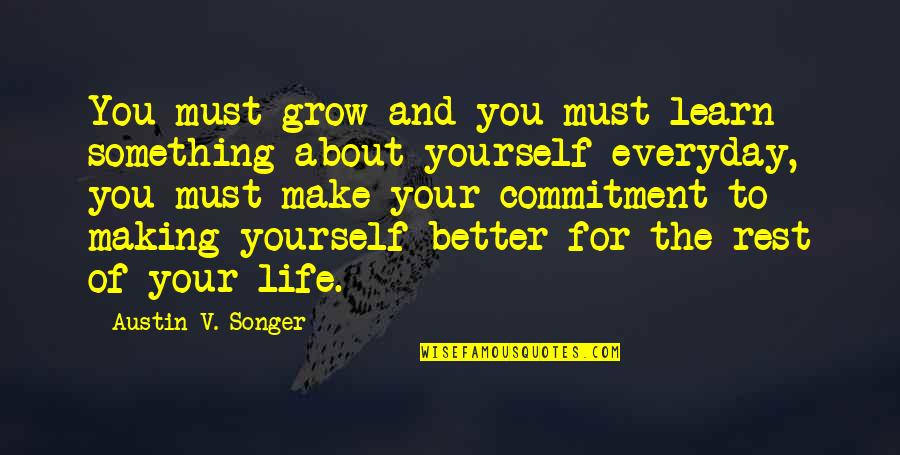 You must grow and you must learn something about yourself everyday, you must make your commitment to making yourself better for the rest of your life. —
Austin V. Songer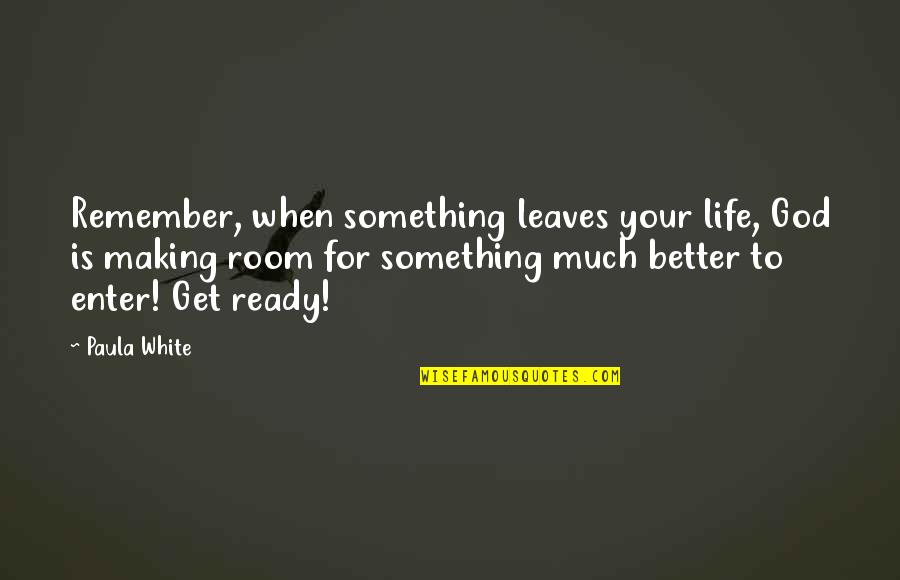 Remember, when something leaves your life, God is making room for something much better to enter! Get ready! —
Paula White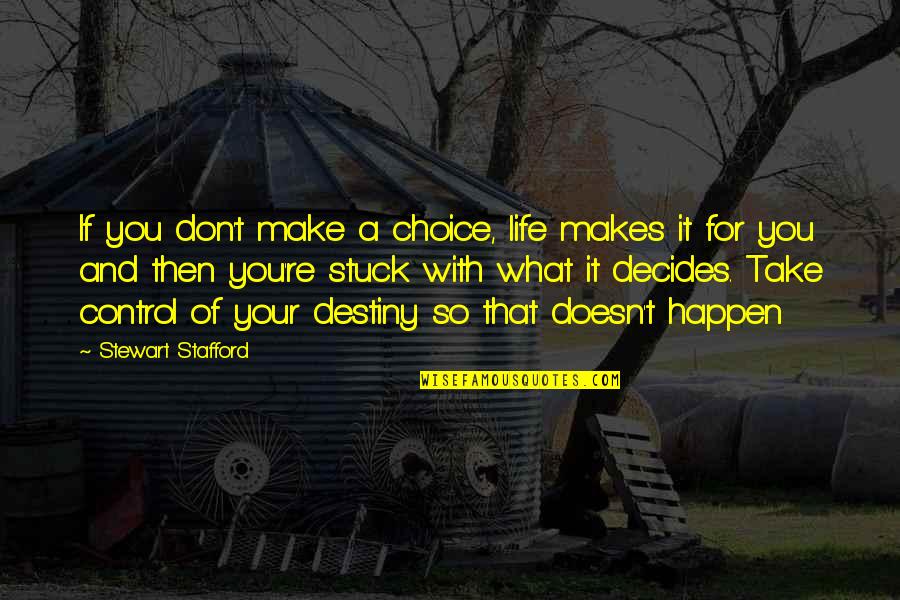 If you don't make a choice, life makes it for you and then you're stuck with what it decides. Take control of your destiny so that doesn't happen —
Stewart Stafford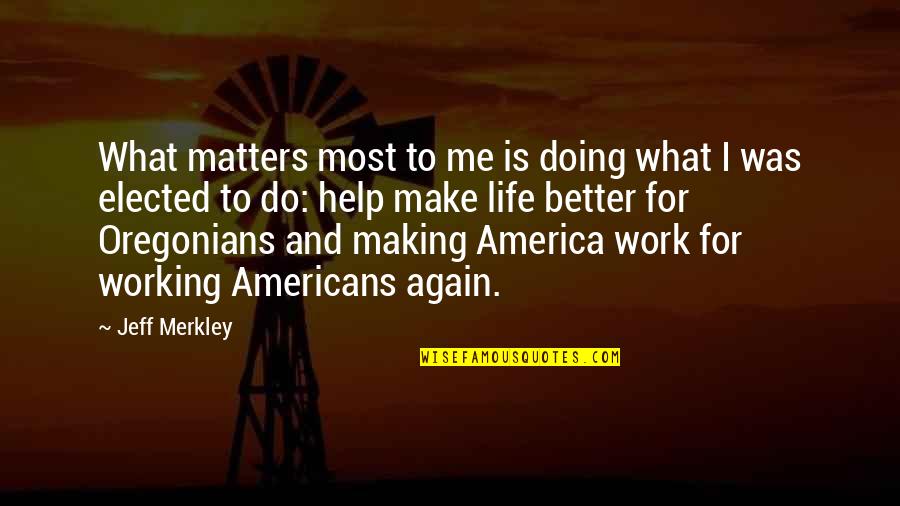 What matters most to me is doing what I was elected to do: help make life better for Oregonians and making America work for working Americans again. —
Jeff Merkley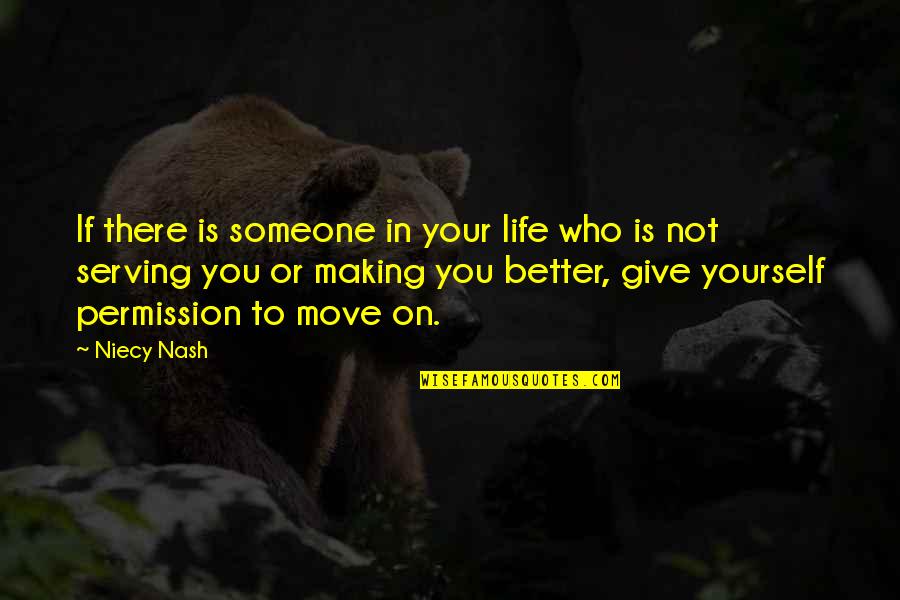 If there is someone in your life who is not serving you or making you better, give yourself permission to move on. —
Niecy Nash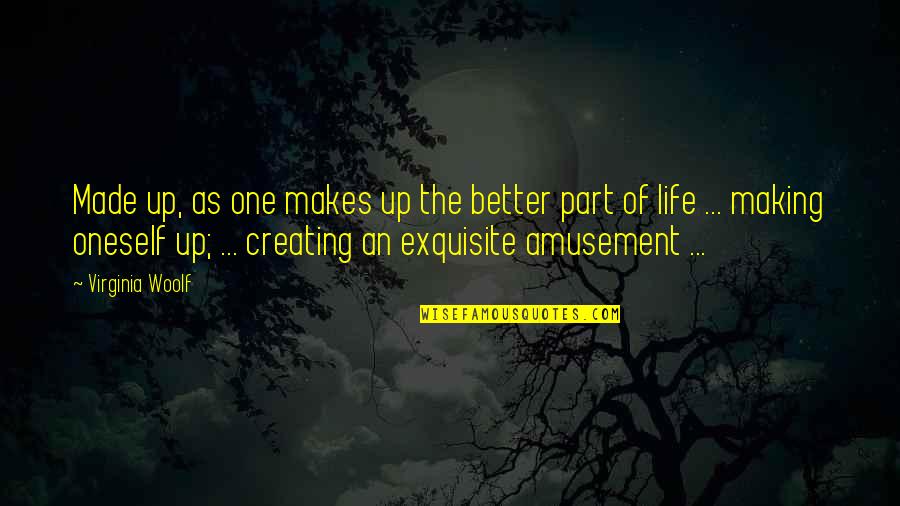 Made up, as one makes up the better part of life ... making oneself up; ... creating an exquisite amusement ... —
Virginia Woolf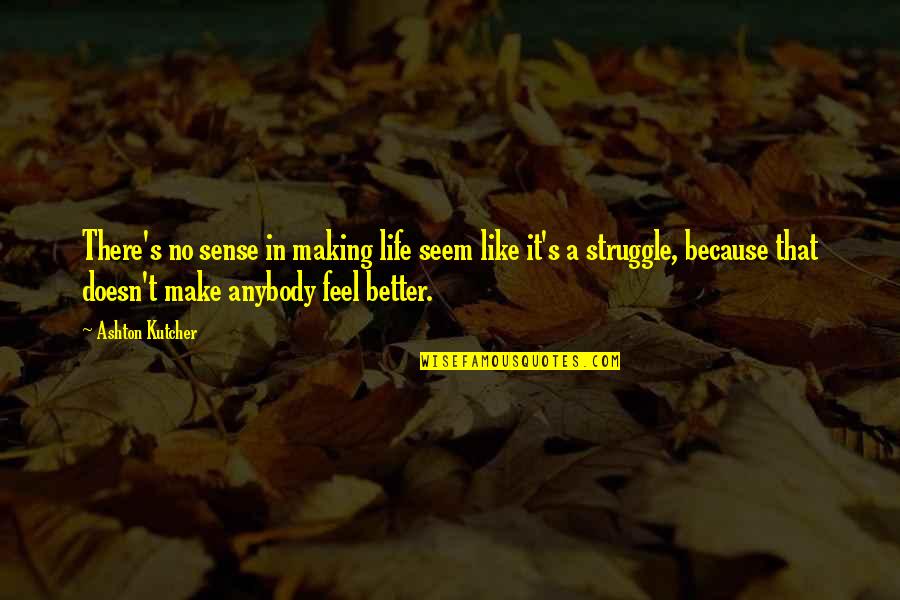 There's no sense in making life seem like it's a struggle, because that doesn't make anybody feel better. —
Ashton Kutcher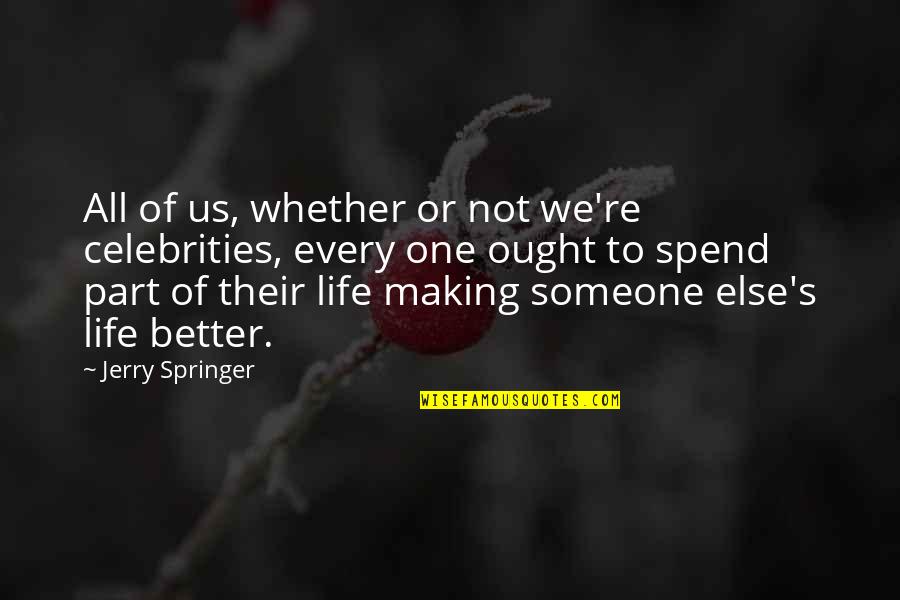 All of us, whether or not we're celebrities, every one ought to spend part of their life making someone else's life better. —
Jerry Springer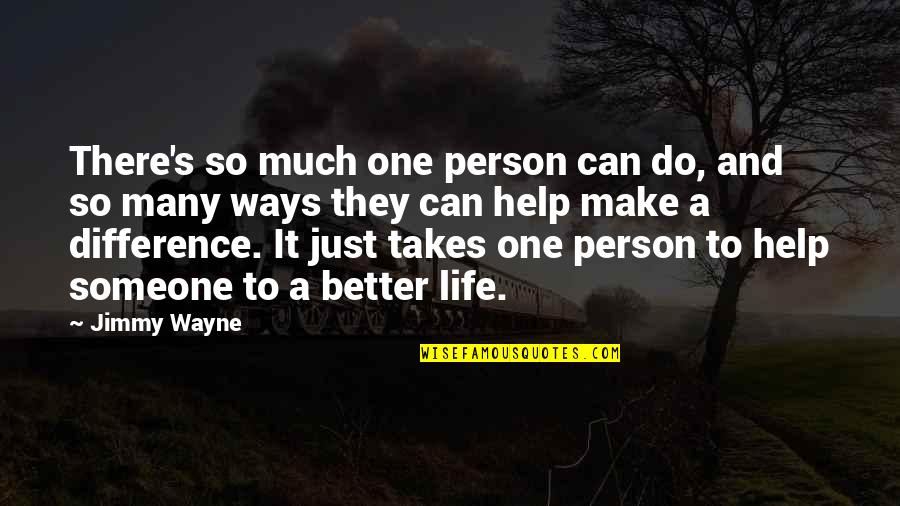 There's so much one person can do, and so many ways they can help make a difference. It just takes one person to help someone to a better life. —
Jimmy Wayne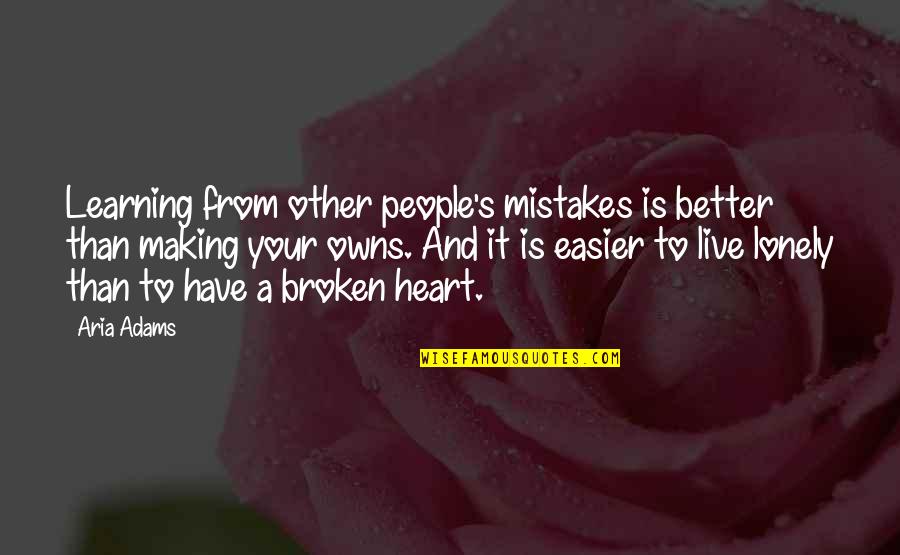 Learning from other people's mistakes is better than making your owns. And it is easier to live lonely than to have a broken heart. —
Aria Adams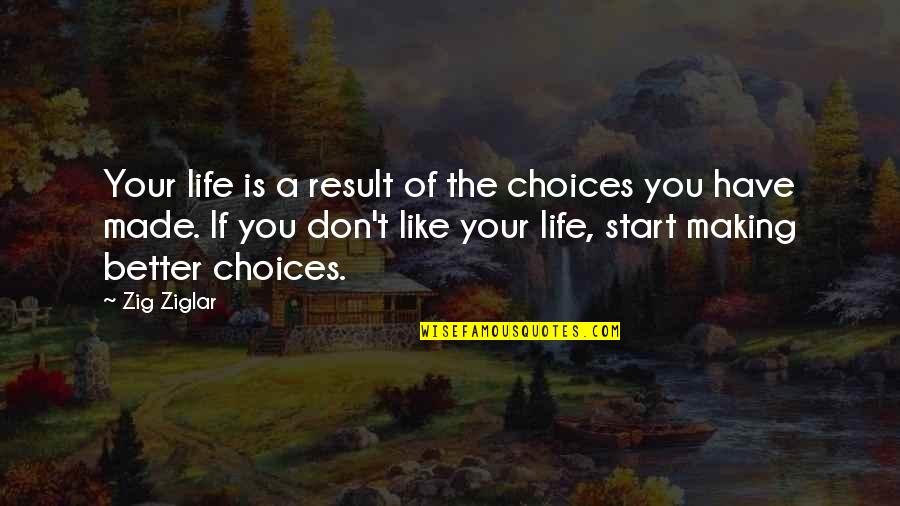 Your life is a result of the choices you have made. If you don't like your life, start making better choices. —
Zig Ziglar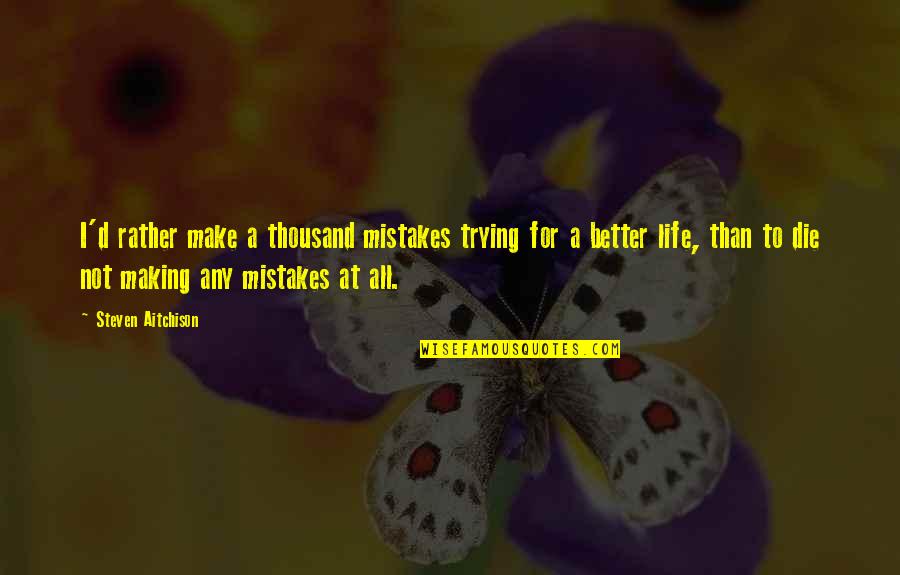 I'd rather make a thousand mistakes trying for a better life, than to die not making any mistakes at all. —
Steven Aitchison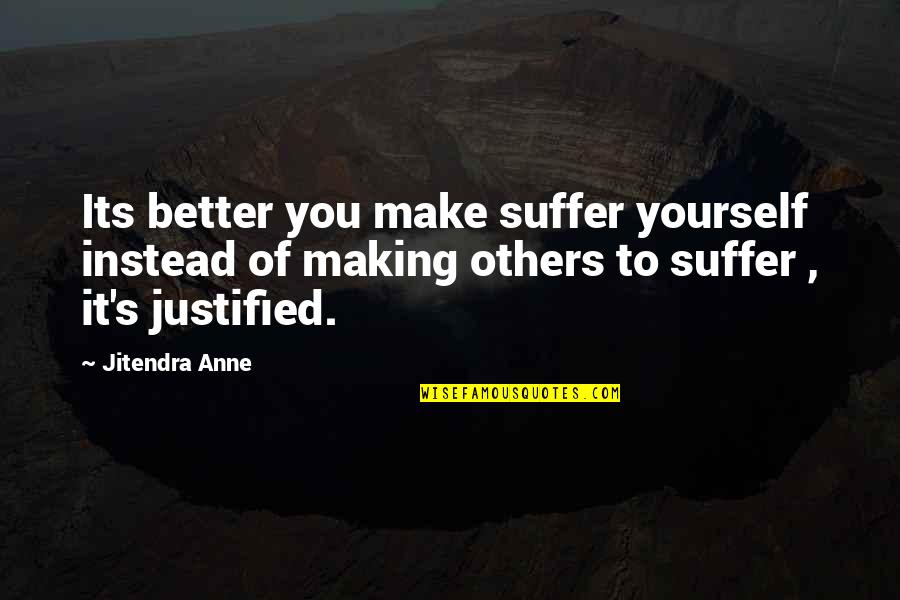 Its better you make suffer yourself instead of making others to suffer , it's justified. —
Jitendra Anne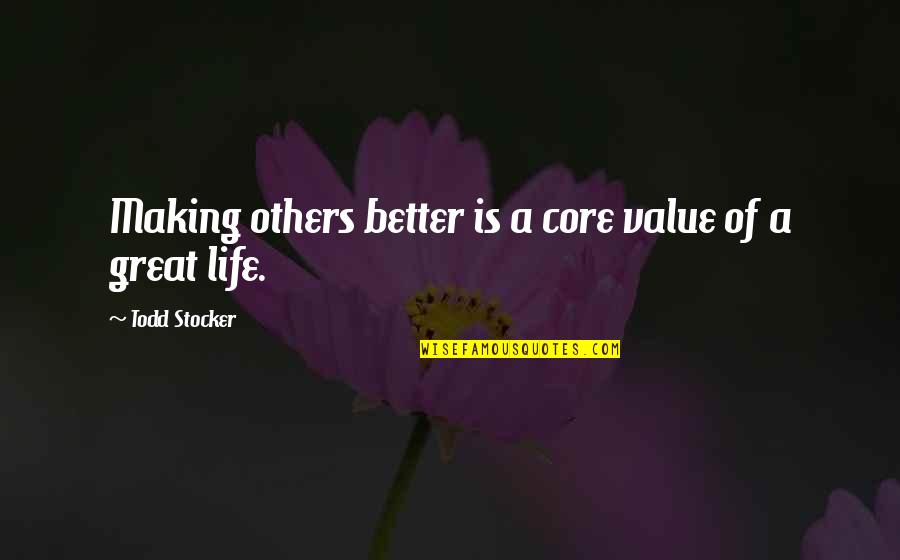 Making others better is a core value of a great life. —
Todd Stocker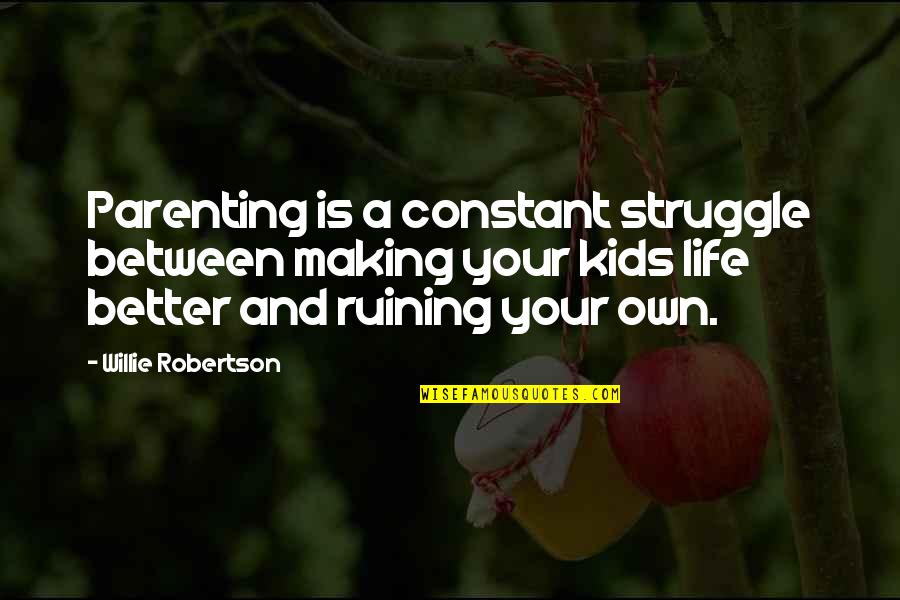 Parenting is a constant struggle between making your kids life better and ruining your own. —
Willie Robertson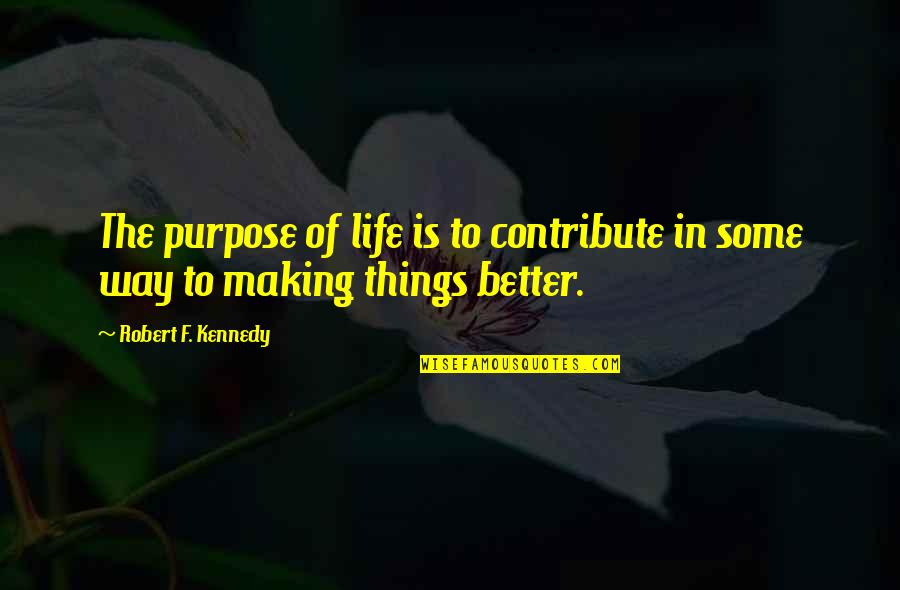 The purpose of life is to contribute in some way to making things better. —
Robert F. Kennedy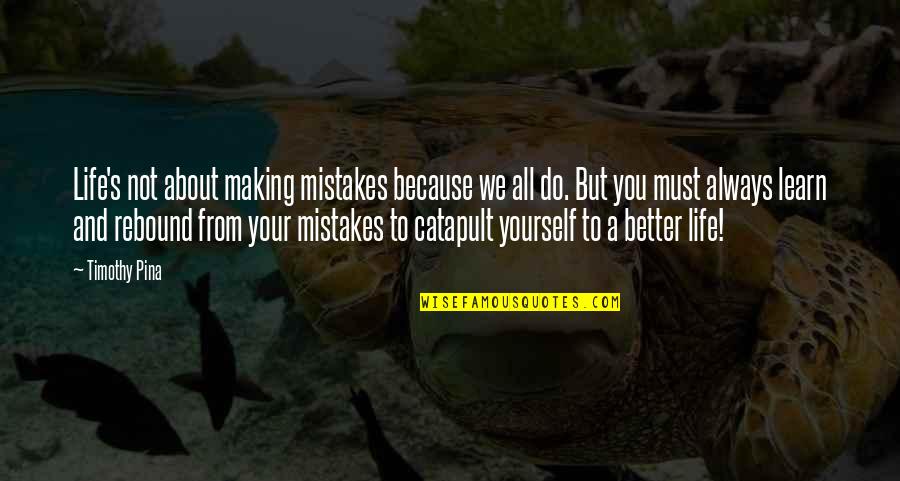 Life's not about making mistakes because we all do. But you must always learn and rebound from your mistakes to catapult yourself to a better life! —
Timothy Pina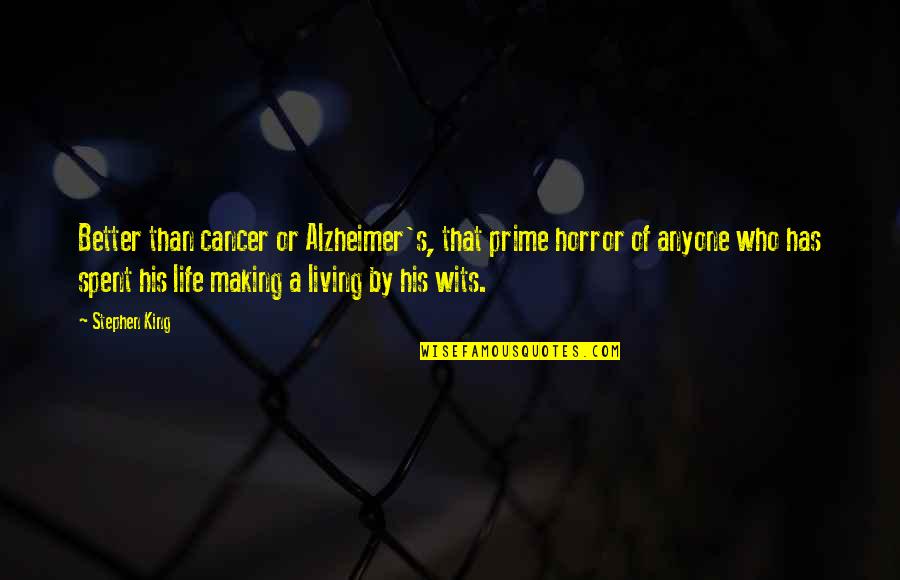 Better than cancer or Alzheimer's, that prime horror of anyone who has spent his life making a living by his wits. —
Stephen King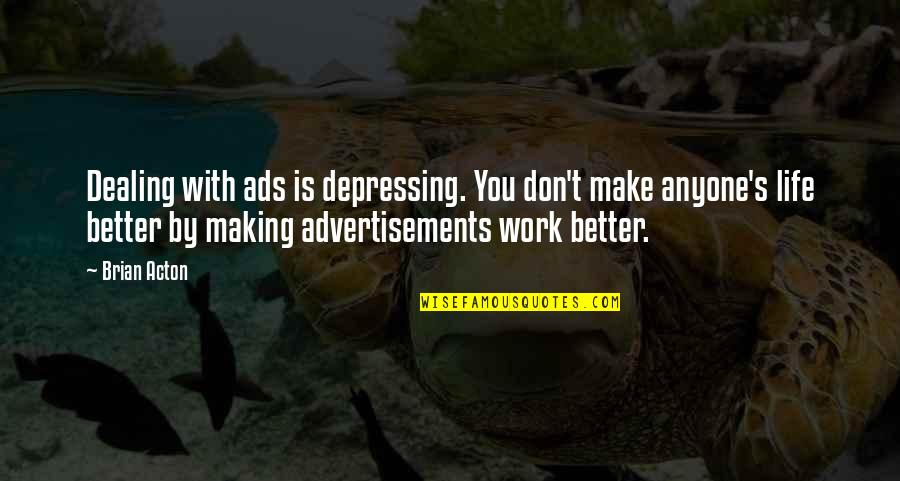 Dealing with ads is depressing. You don't make anyone's life better by making advertisements work better. —
Brian Acton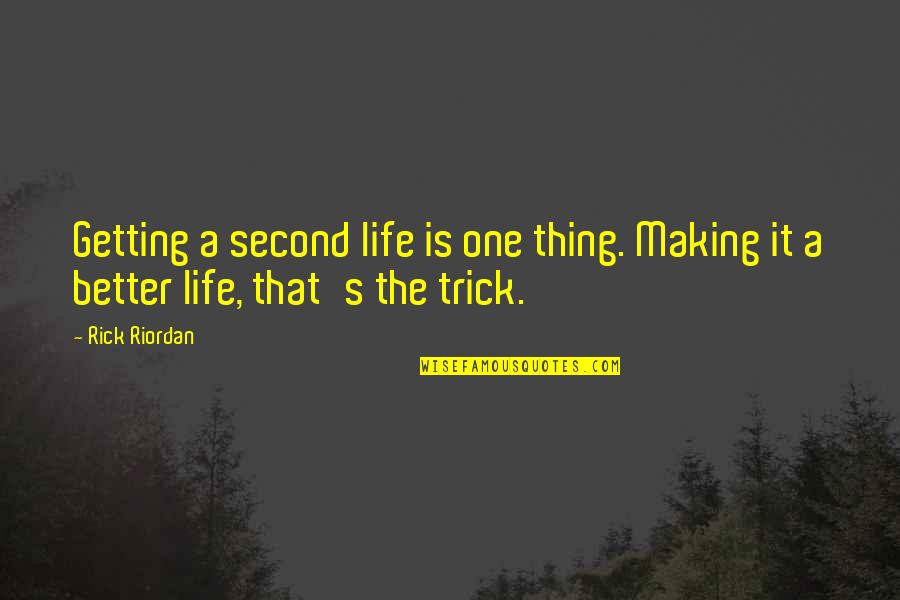 Getting a second life is one thing. Making it a better life, that's the trick. —
Rick Riordan