Make Sure You Vote Quotes
Collection of top 34 famous quotes about Make Sure You Vote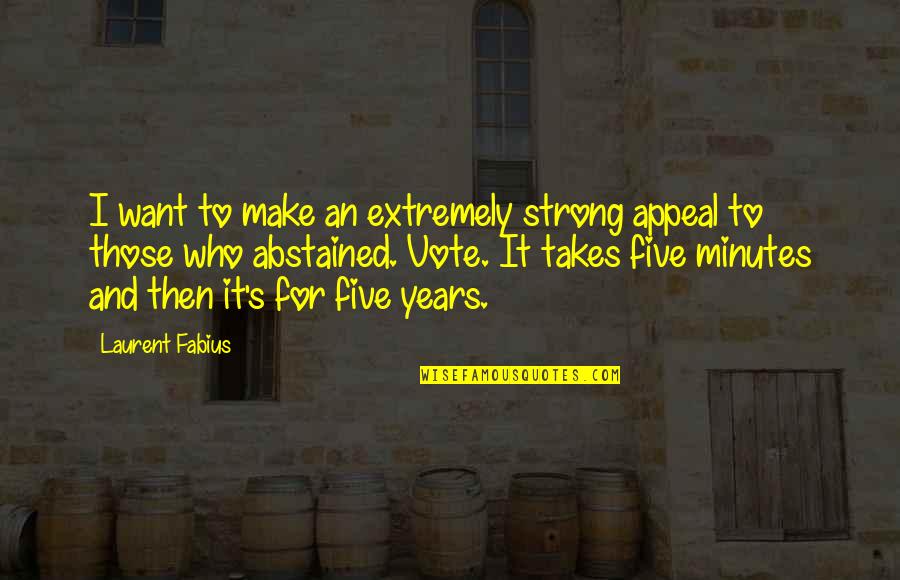 I want to make an extremely strong appeal to those who abstained. Vote. It takes five minutes and then it's for five years.
—
Laurent Fabius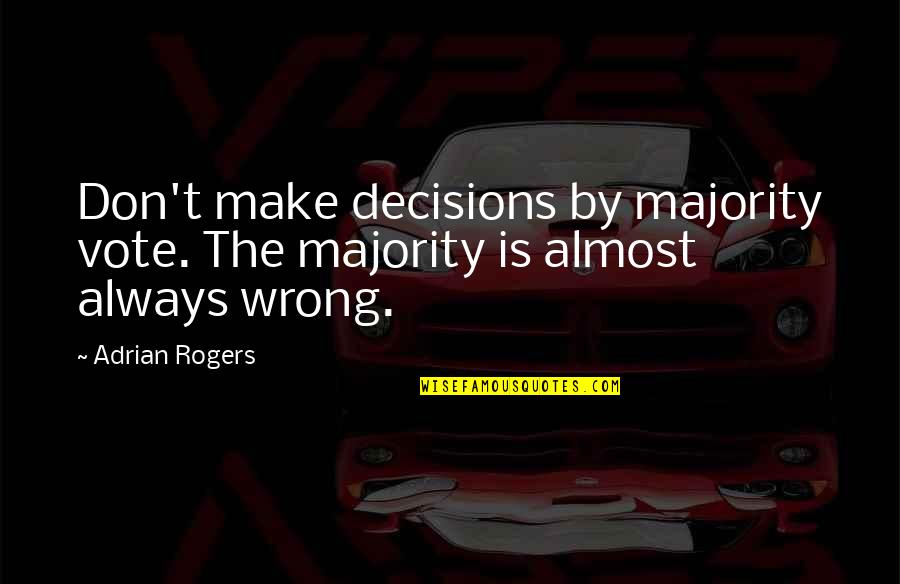 Don't make decisions by majority vote. The majority is almost always wrong.
—
Adrian Rogers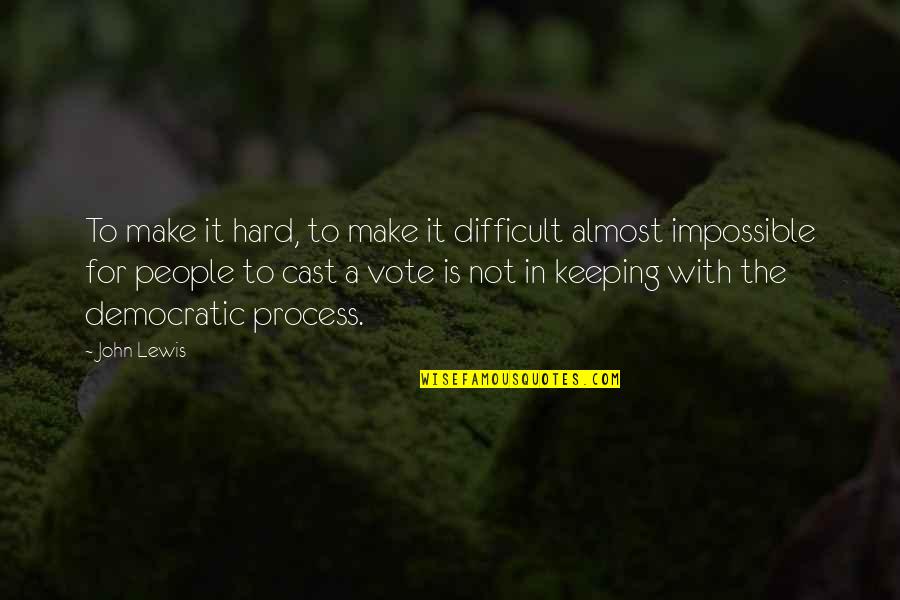 To make it hard, to make it difficult almost impossible for people to cast a vote is not in keeping with the democratic process.
—
John Lewis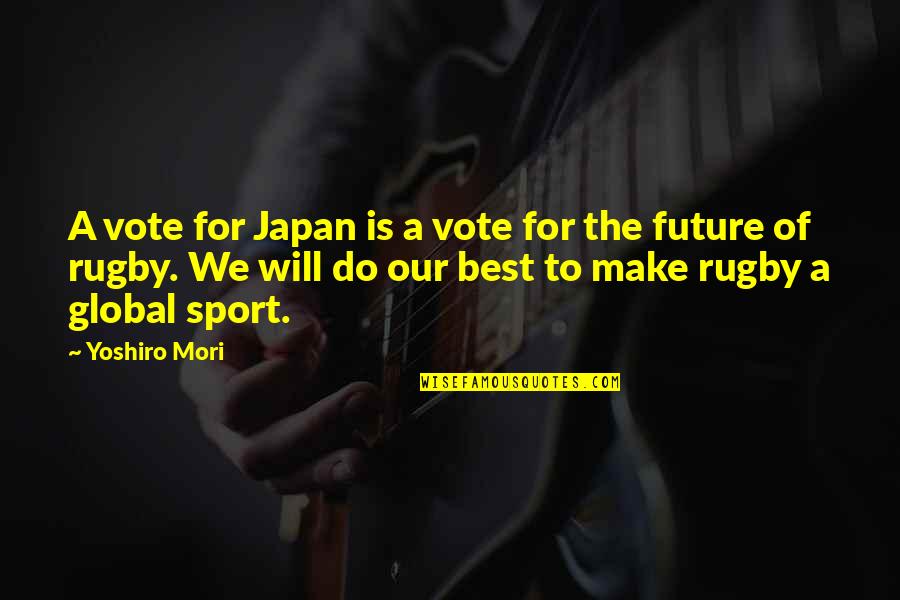 A vote for Japan is a vote for the future of rugby. We will do our best to make rugby a global sport.
—
Yoshiro Mori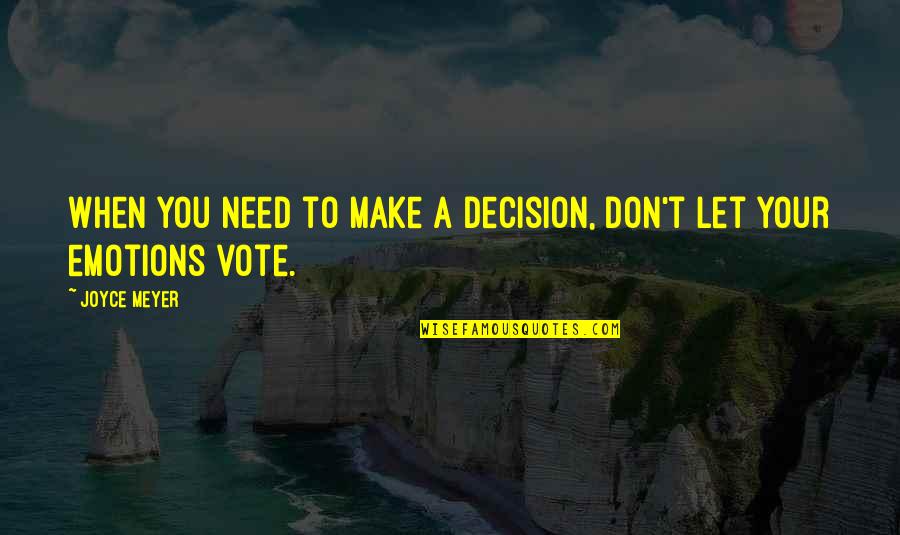 When you need to make a decision, don't let your emotions vote.
—
Joyce Meyer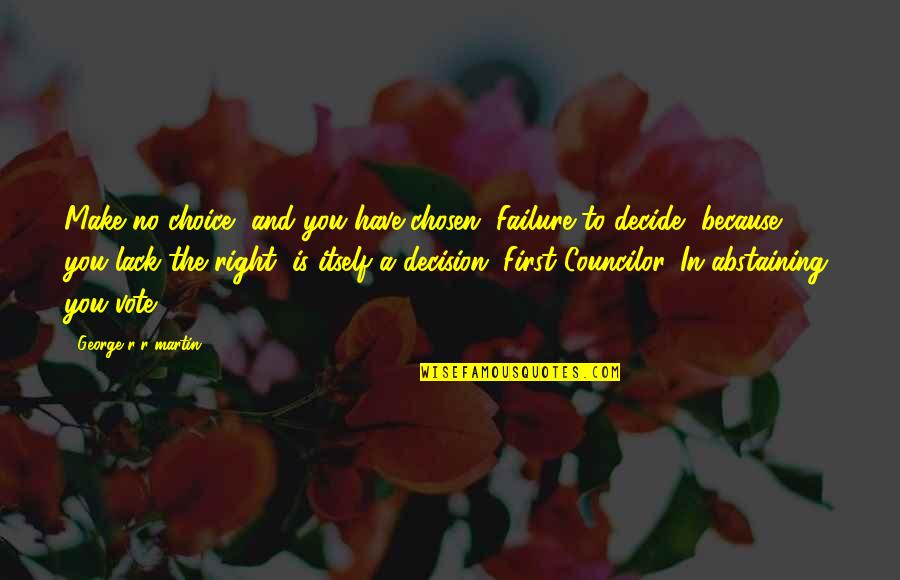 Make no choice, and you have chosen. Failure to decide, because you lack the right, is itself a decision, First Councilor. In abstaining, you vote.
—
George R R Martin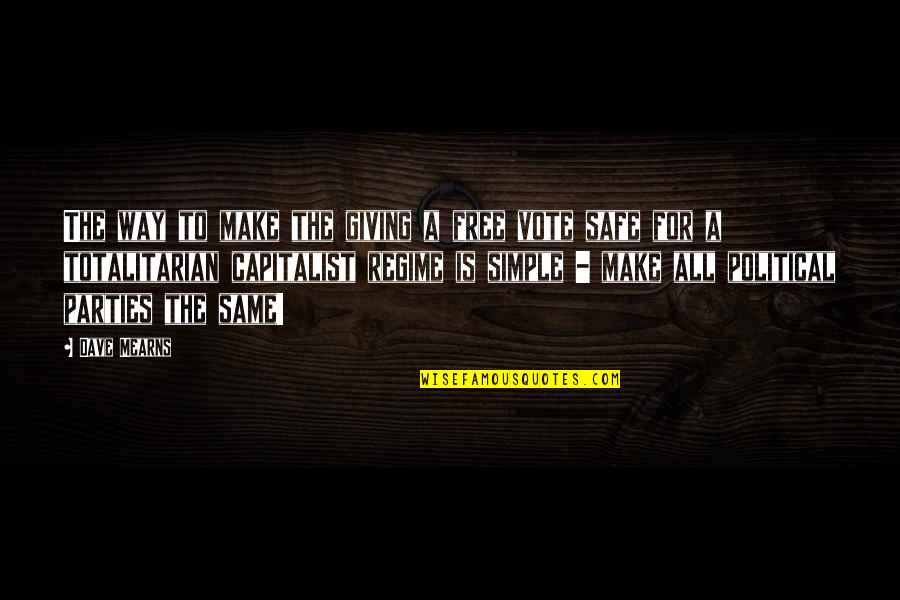 The way to make the giving a free vote safe for a totalitarian capitalist regime is simple - make all political parties the same! —
Dave Mearns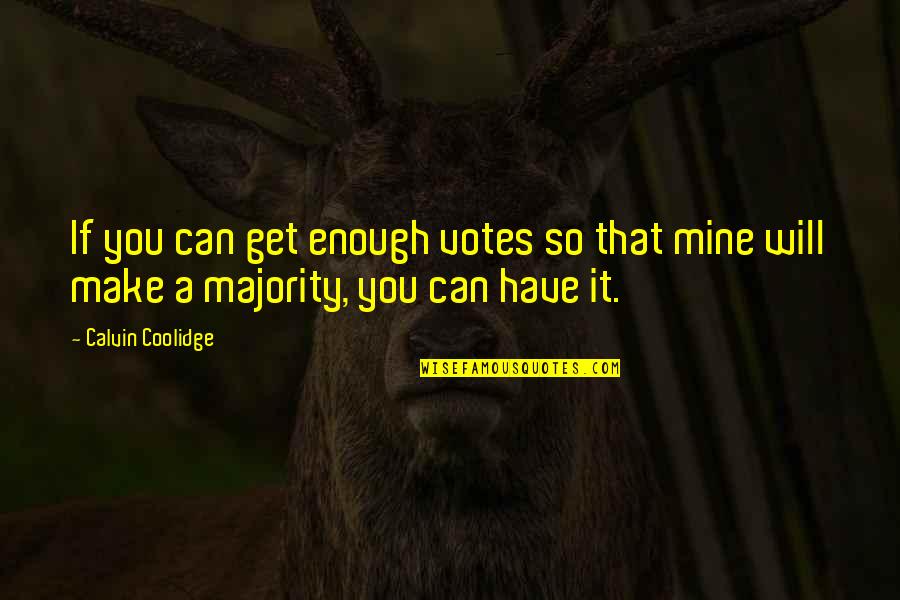 If you can get enough votes so that mine will make a majority, you can have it. —
Calvin Coolidge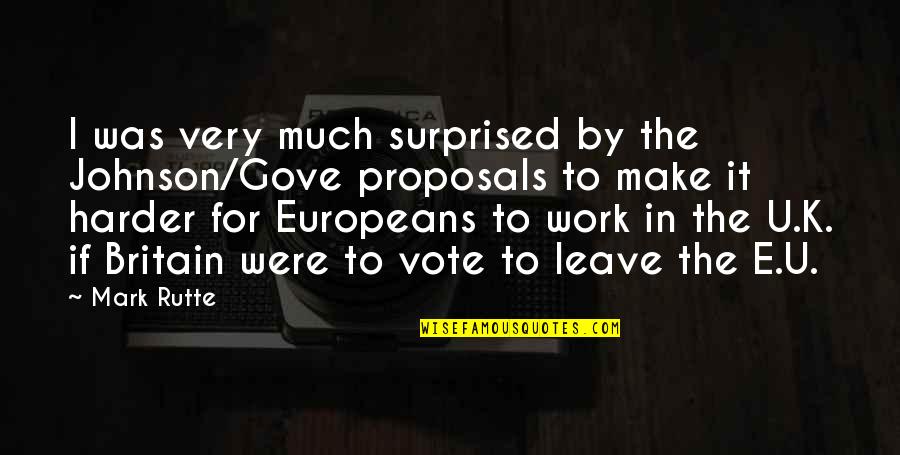 I was very much surprised by the Johnson/Gove proposals to make it harder for Europeans to work in the U.K. if Britain were to vote to leave the E.U. —
Mark Rutte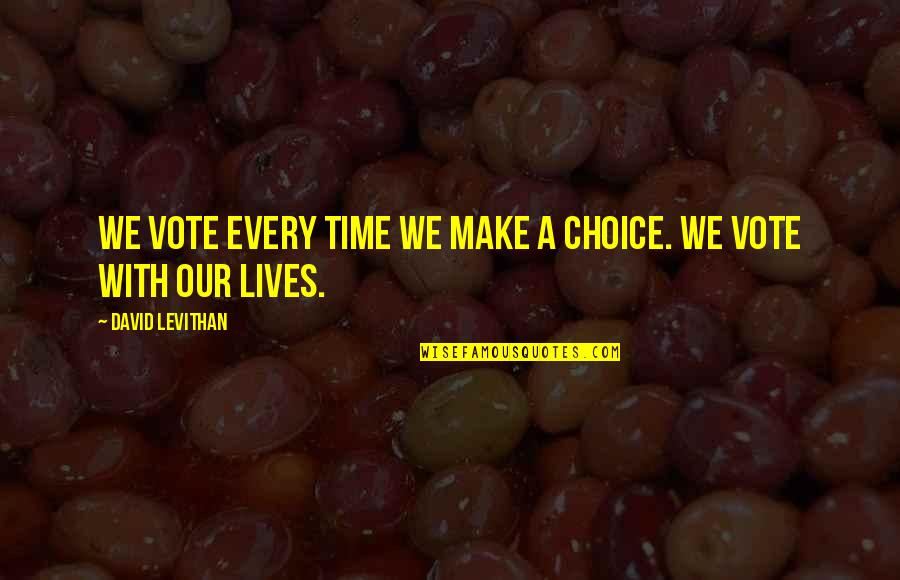 We vote every time we make a choice. We vote with our lives. —
David Levithan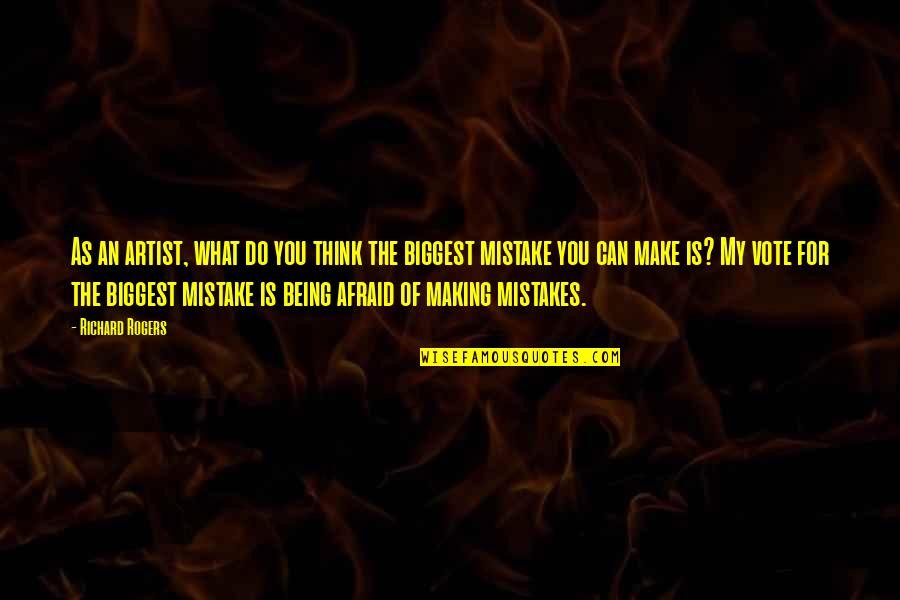 As an artist, what do you think the biggest mistake you can make is? My vote for the biggest mistake is being afraid of making mistakes. —
Richard Rogers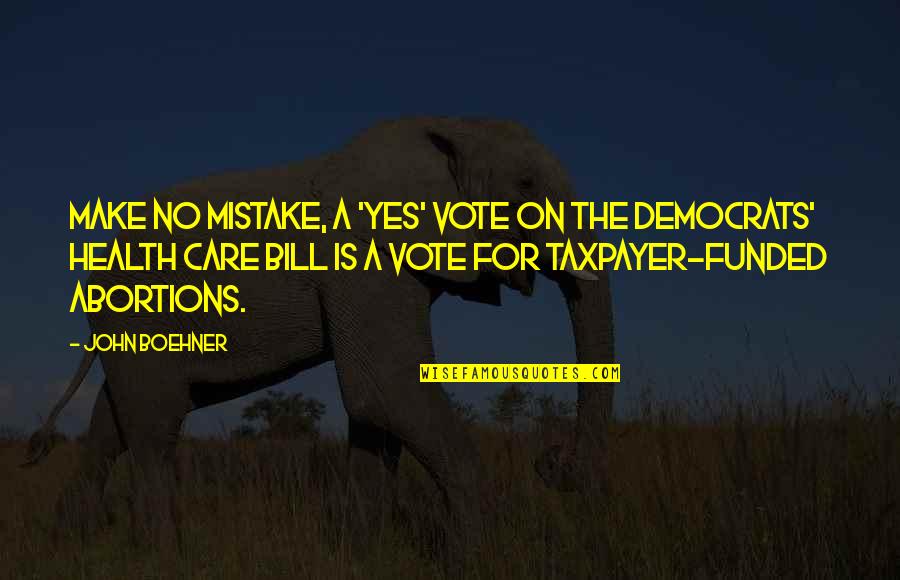 Make no mistake, a 'yes' vote on the Democrats' health care bill is a vote for taxpayer-funded abortions. —
John Boehner
I can't imagine anybody not wanting to make sure that noncitizens don't dilute legitimate U.S. citizens' vote. —
Rick Scott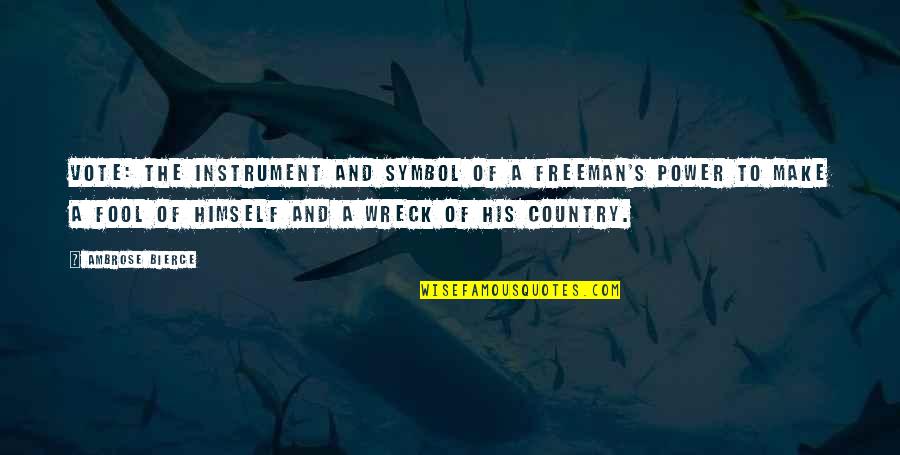 Vote: the instrument and symbol of a freeman's power to make a fool of himself and a wreck of his country. —
Ambrose Bierce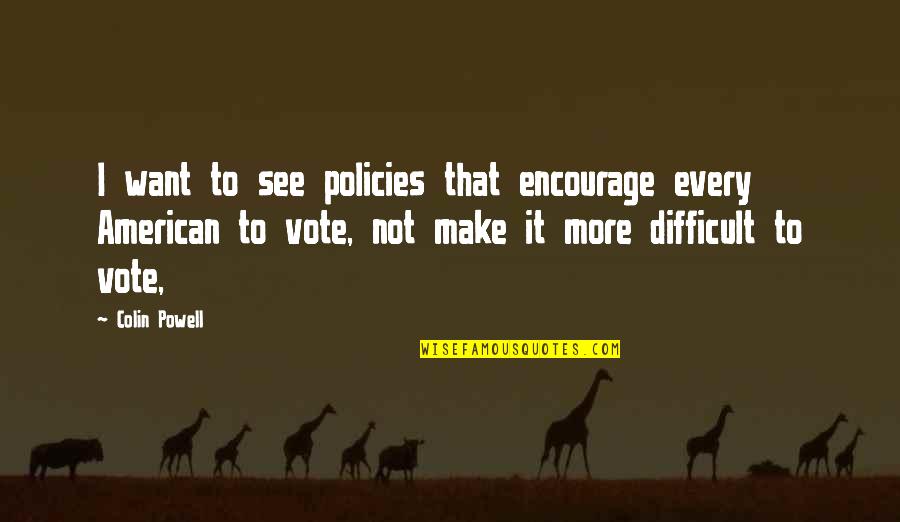 I want to see policies that encourage every American to vote, not make it more difficult to vote, —
Colin Powell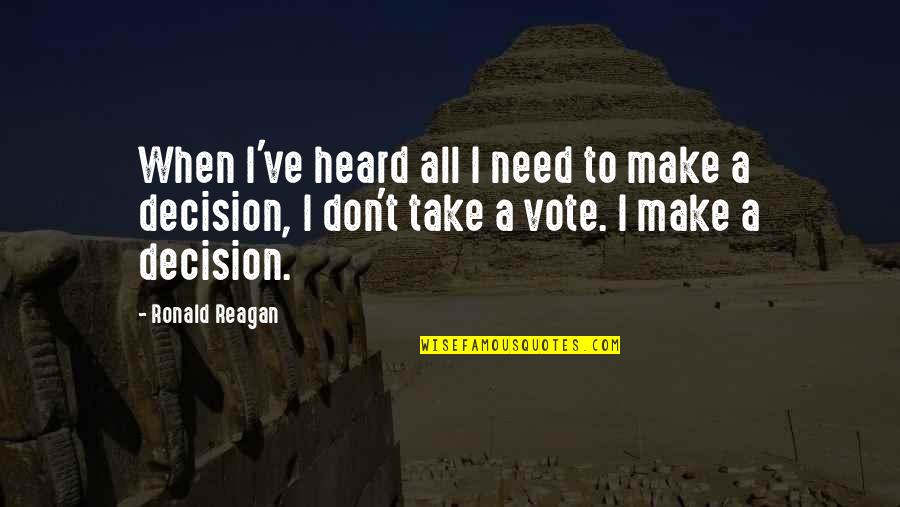 When I've heard all I need to make a decision, I don't take a vote. I make a decision. —
Ronald Reagan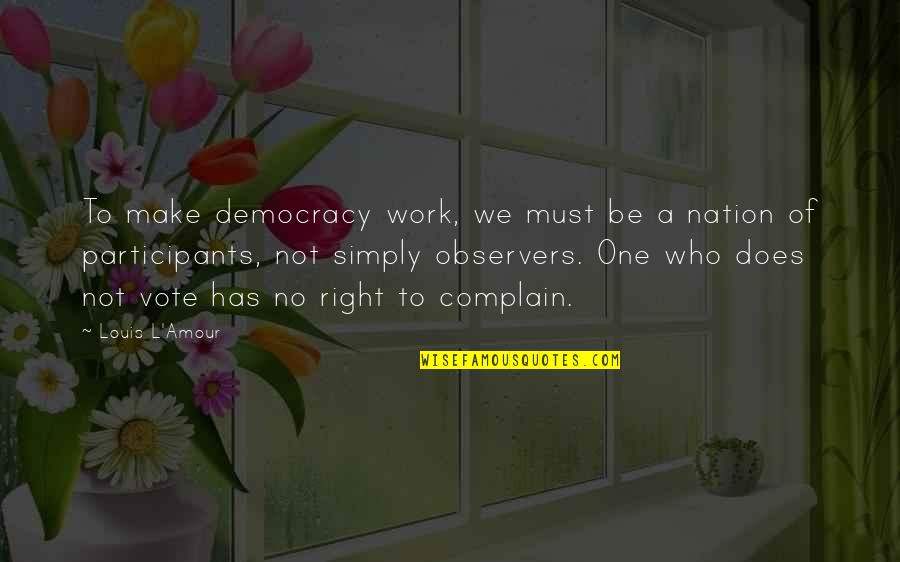 To make democracy work, we must be a nation of participants, not simply observers. One who does not vote has no right to complain. —
Louis L'Amour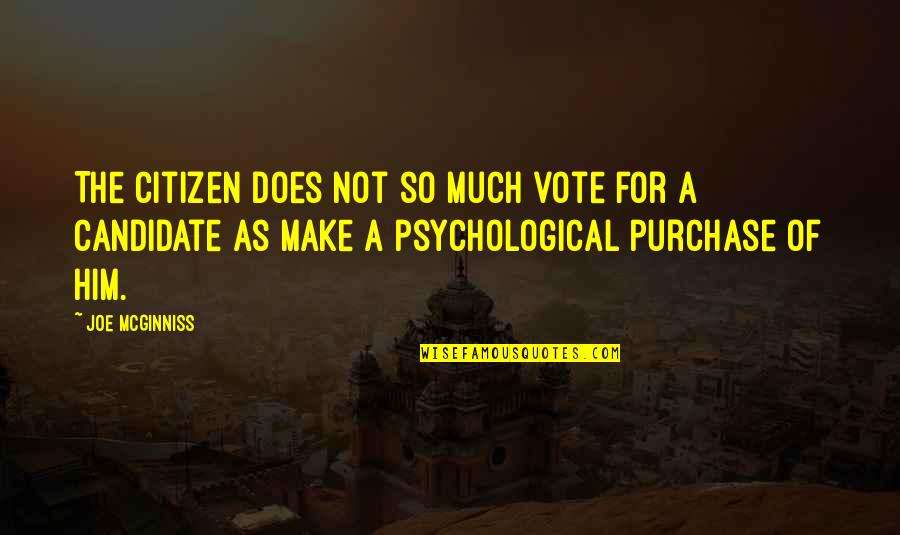 The citizen does not so much vote for a candidate as make a psychological purchase of him. —
Joe McGinniss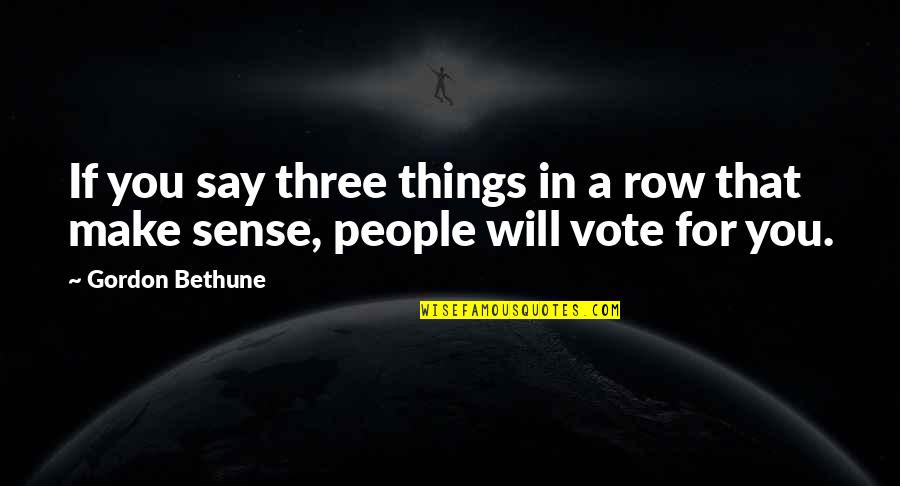 If you say three things in a row that make sense, people will vote for you. —
Gordon Bethune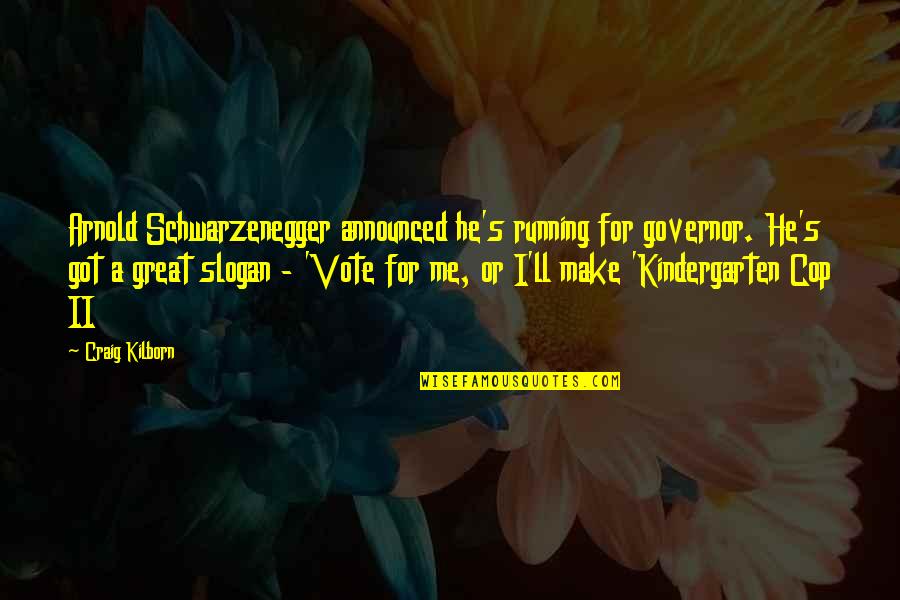 Arnold Schwarzenegger announced he's running for governor. He's got a great slogan - 'Vote for me, or I'll make 'Kindergarten Cop II —
Craig Kilborn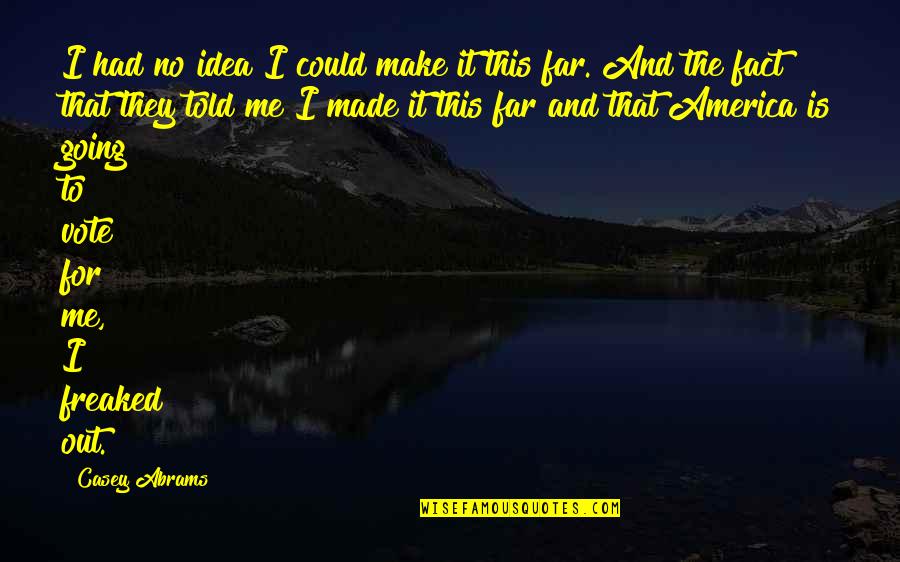 I had no idea I could make it this far. And the fact that they told me I made it this far and that America is going to vote for me, I freaked out. —
Casey Abrams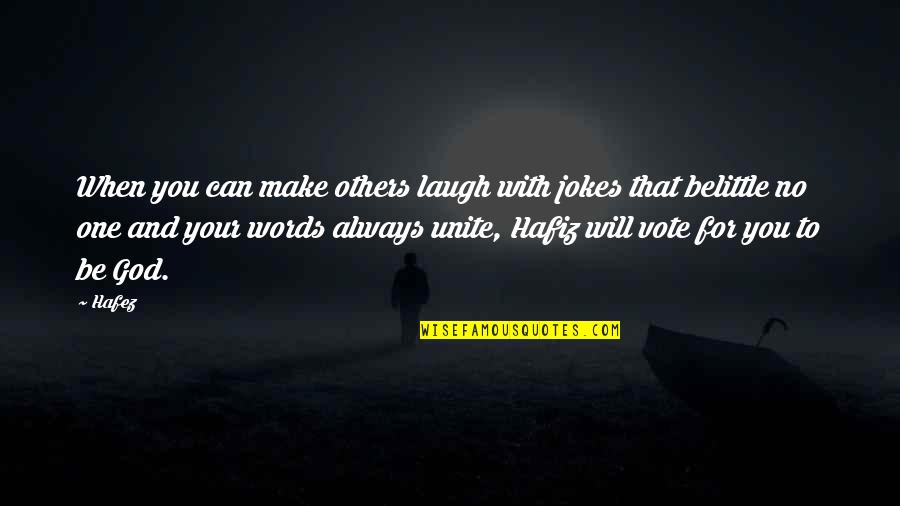 When you can make others laugh with jokes that belittle no one and your words always unite, Hafiz will vote for you to be God. —
Hafez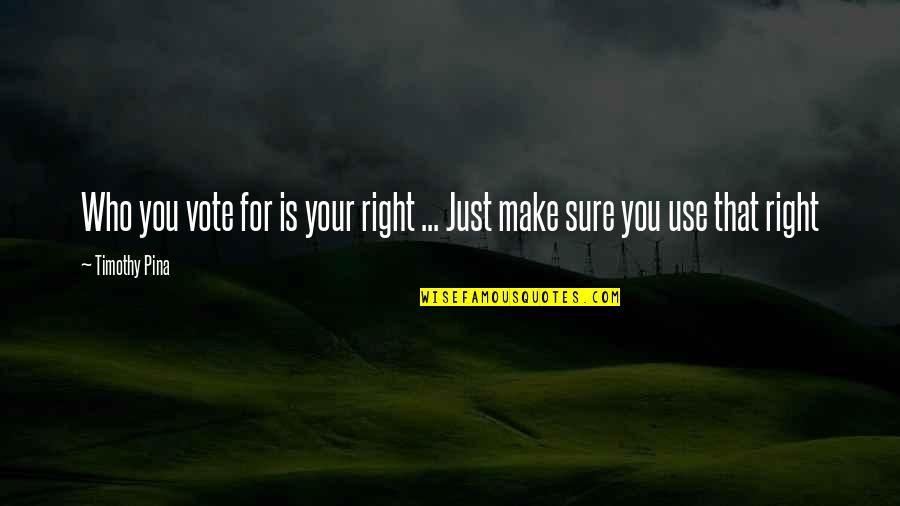 Who you vote for is your right ... Just make sure you use that right —
Timothy Pina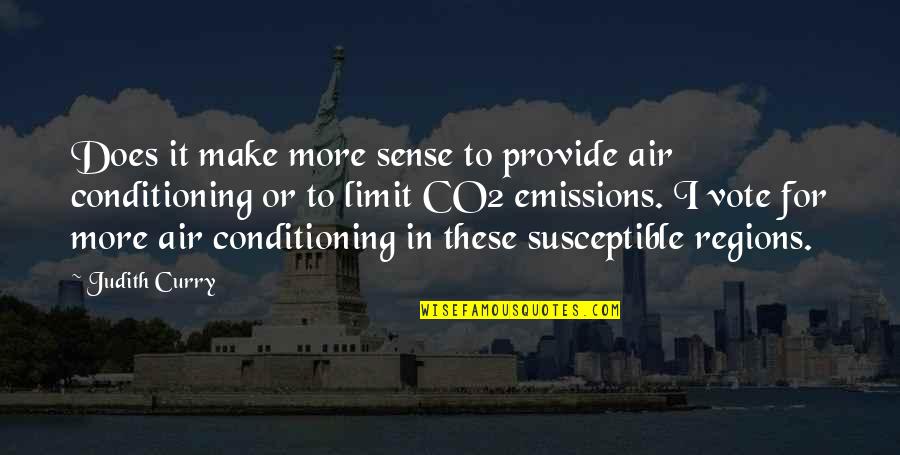 Does it make more sense to provide air conditioning or to limit CO2 emissions. I vote for more air conditioning in these susceptible regions. —
Judith Curry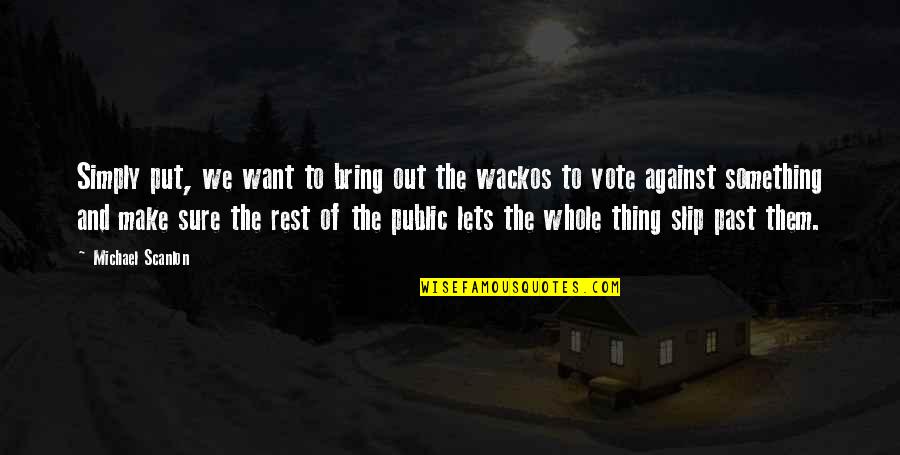 Simply put, we want to bring out the wackos to vote against something and make sure the rest of the public lets the whole thing slip past them. —
Michael Scanlon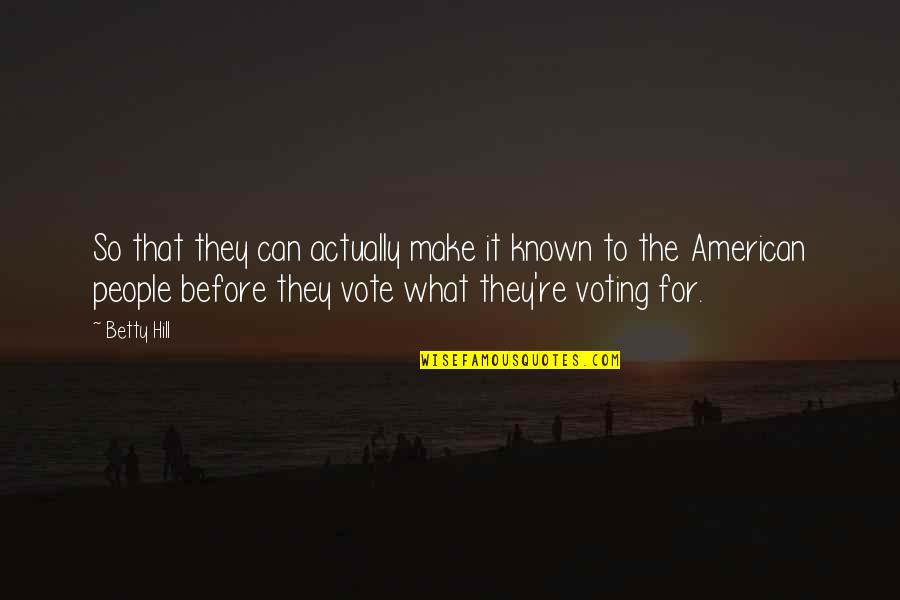 So that they can actually make it known to the American people before they vote what they're voting for. —
Betty Hill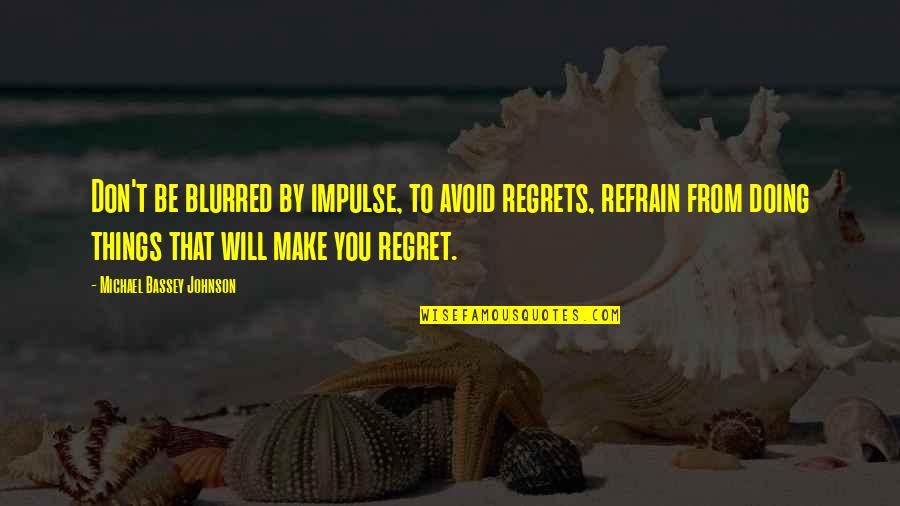 Don't be blurred by impulse, to avoid regrets, refrain from doing things that will make you regret. —
Michael Bassey Johnson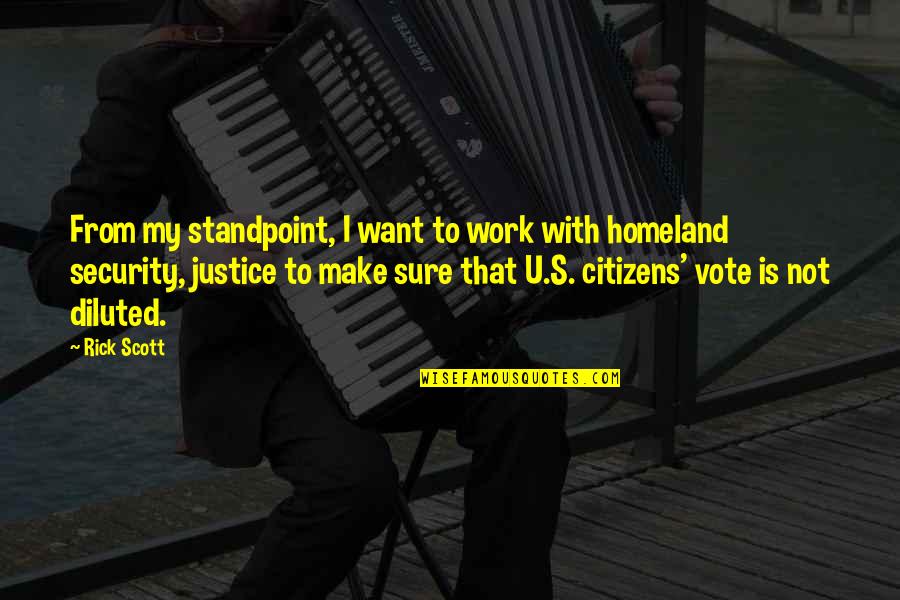 From my standpoint, I want to work with homeland security, justice to make sure that U.S. citizens' vote is not diluted. —
Rick Scott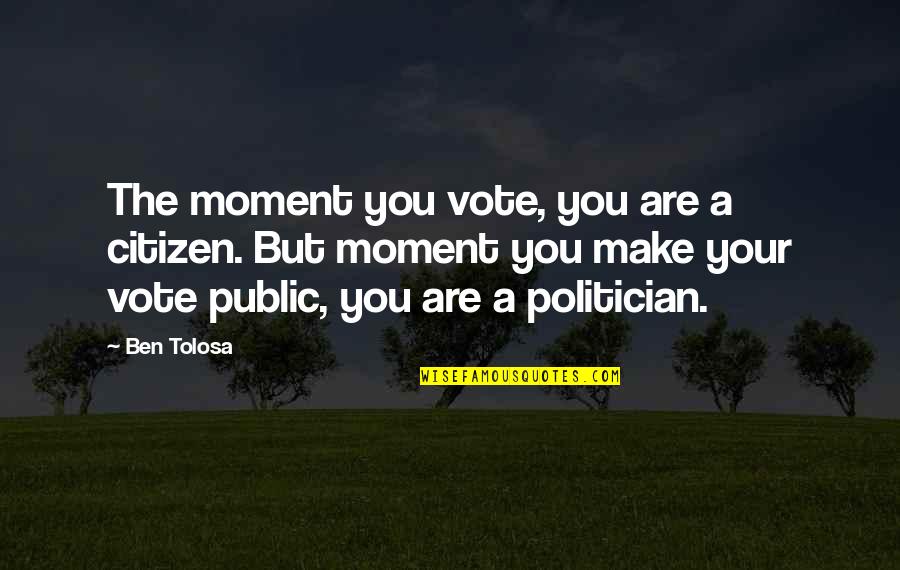 The moment you vote, you are a citizen. But moment you make your vote public, you are a politician. —
Ben Tolosa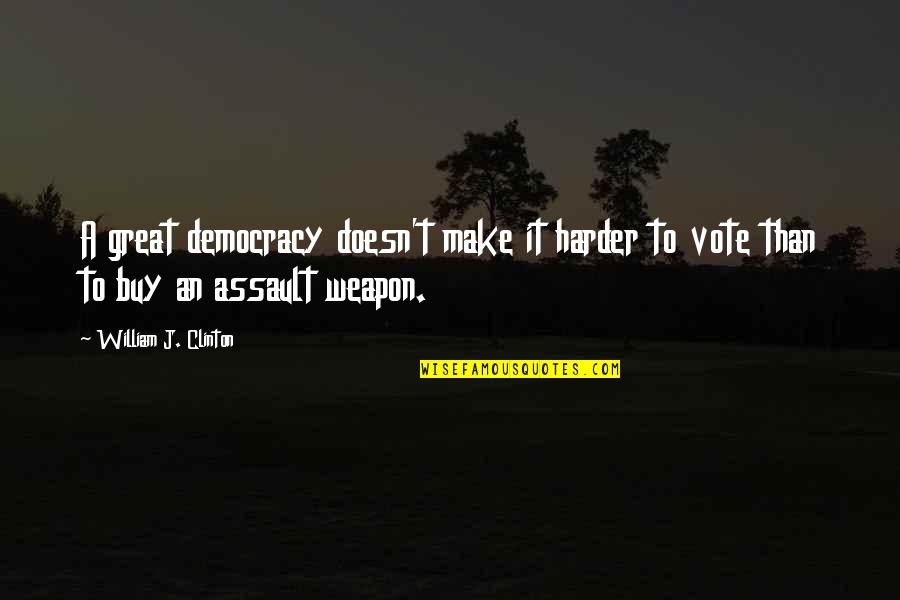 A great democracy doesn't make it harder to vote than to buy an assault weapon. —
William J. Clinton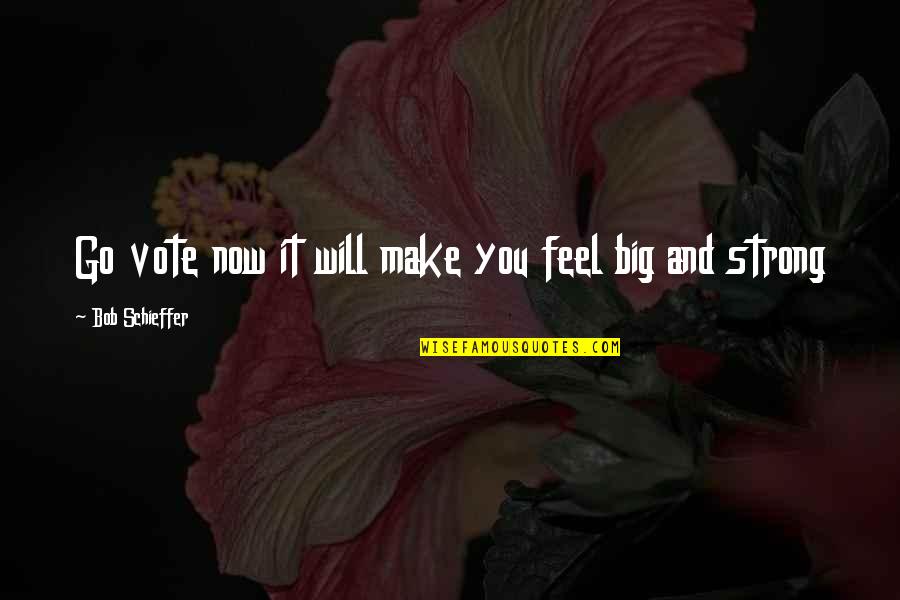 Go vote now it will make you feel big and strong —
Bob Schieffer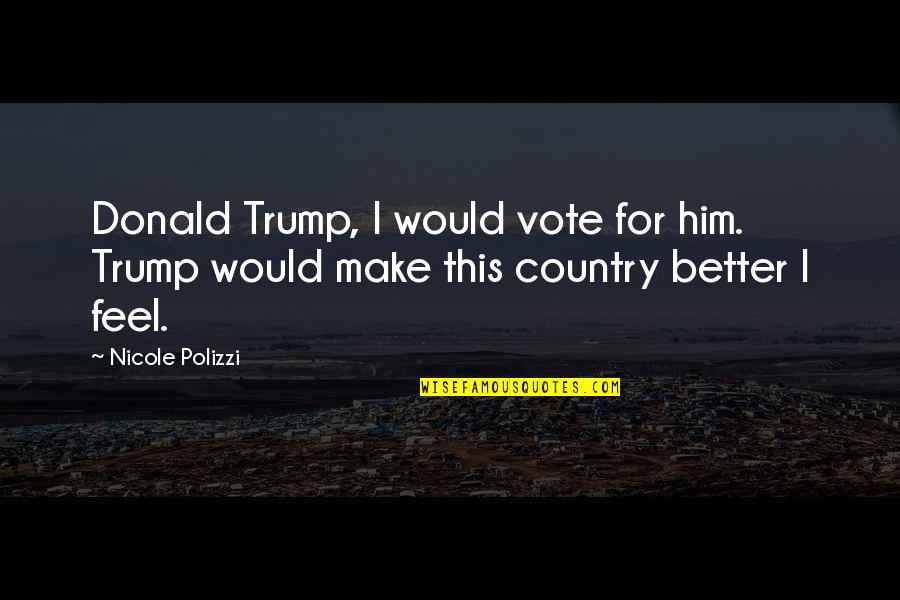 Donald Trump, I would vote for him. Trump would make this country better I feel. —
Nicole Polizzi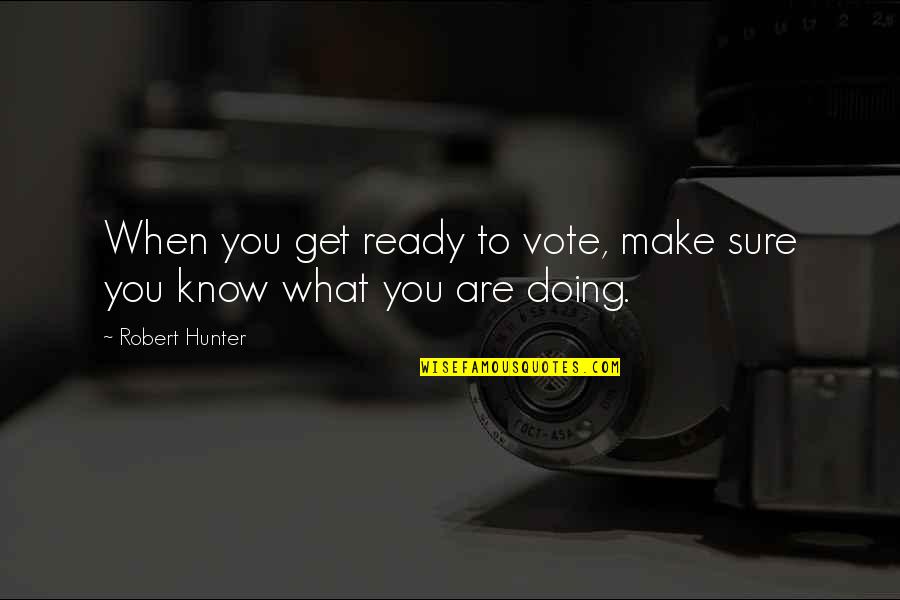 When you get ready to vote, make sure you know what you are doing. —
Robert Hunter