Love Your Sister Quotes
Collection of top 52 famous quotes about Love Your Sister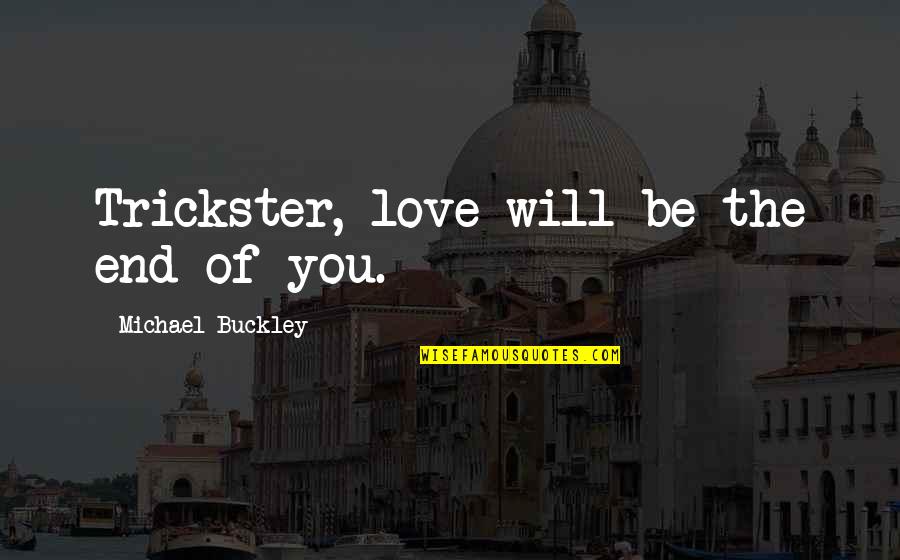 Trickster, love will be the end of you.
—
Michael Buckley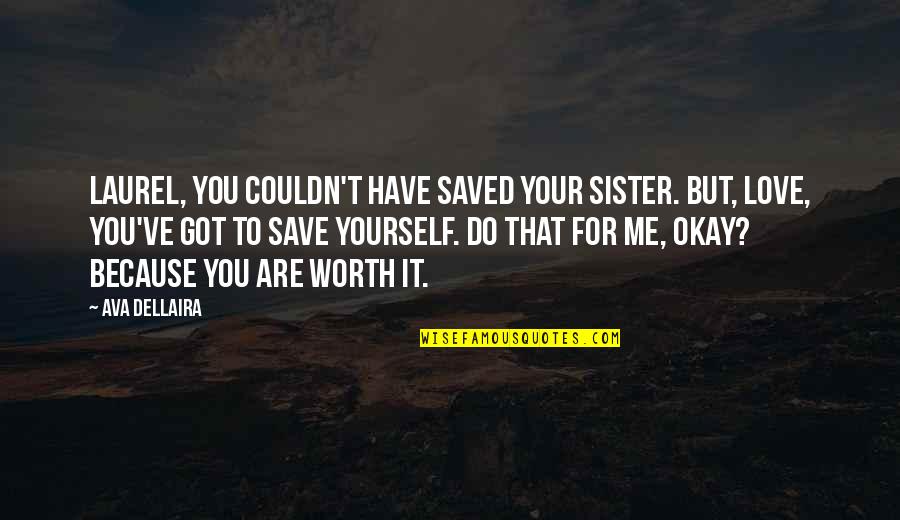 Laurel, you couldn't have saved your sister. But, love, you've got to save yourself. Do that for me, okay? Because you are worth it.
—
Ava Dellaira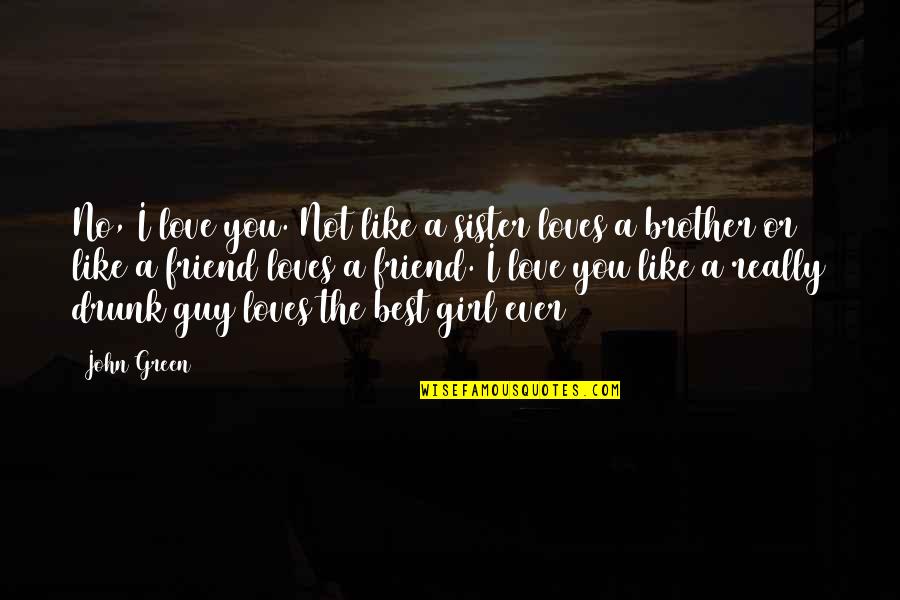 No, I love you. Not like a sister loves a brother or like a friend loves a friend. I love you like a really drunk guy loves the best girl ever
—
John Green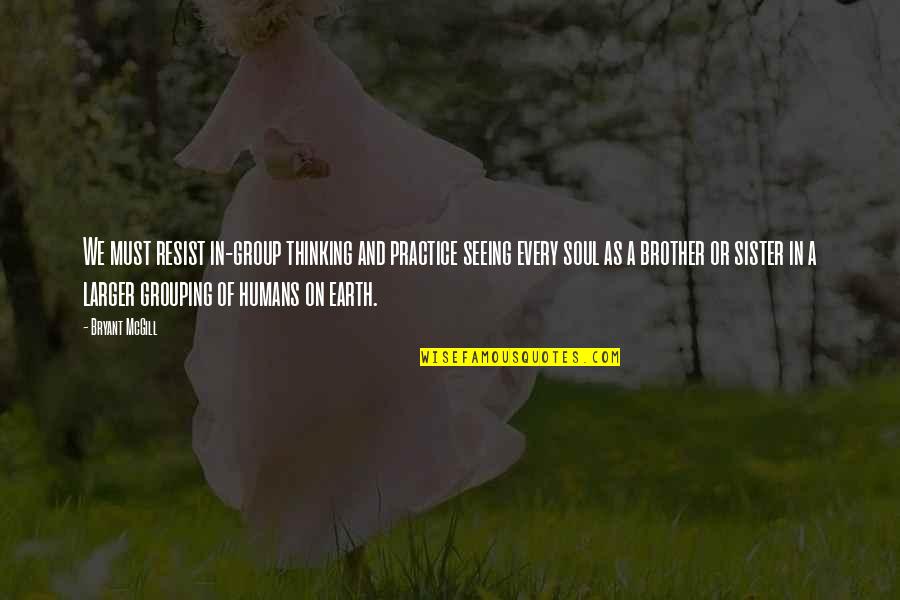 We must resist in-group thinking and practice seeing every soul as a brother or sister in a larger grouping of humans on earth.
—
Bryant McGill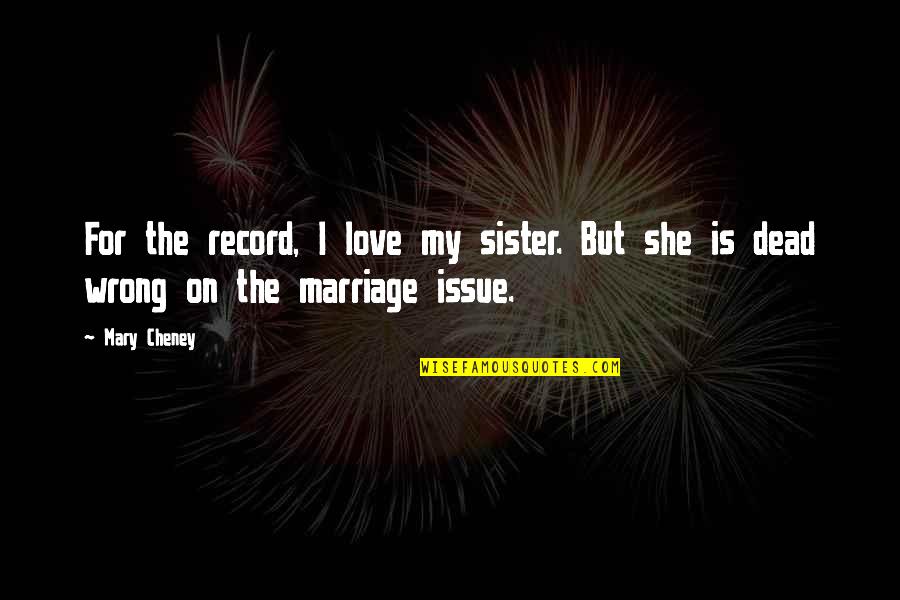 For the record, I love my sister. But she is dead wrong on the marriage issue.
—
Mary Cheney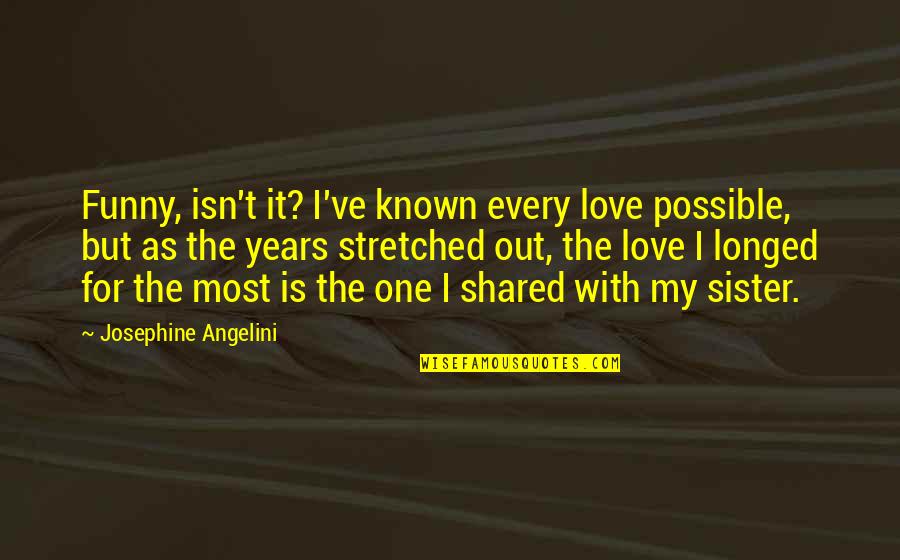 Funny, isn't it? I've known every love possible, but as the years stretched out, the love I longed for the most is the one I shared with my sister.
—
Josephine Angelini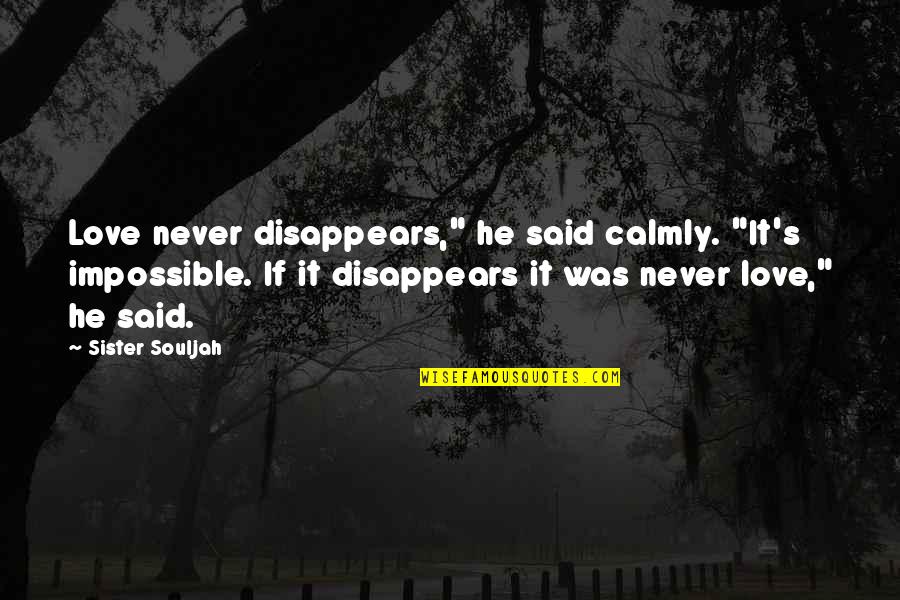 Love never disappears," he said calmly. "It's impossible. If it disappears it was never love," he said.
—
Sister Souljah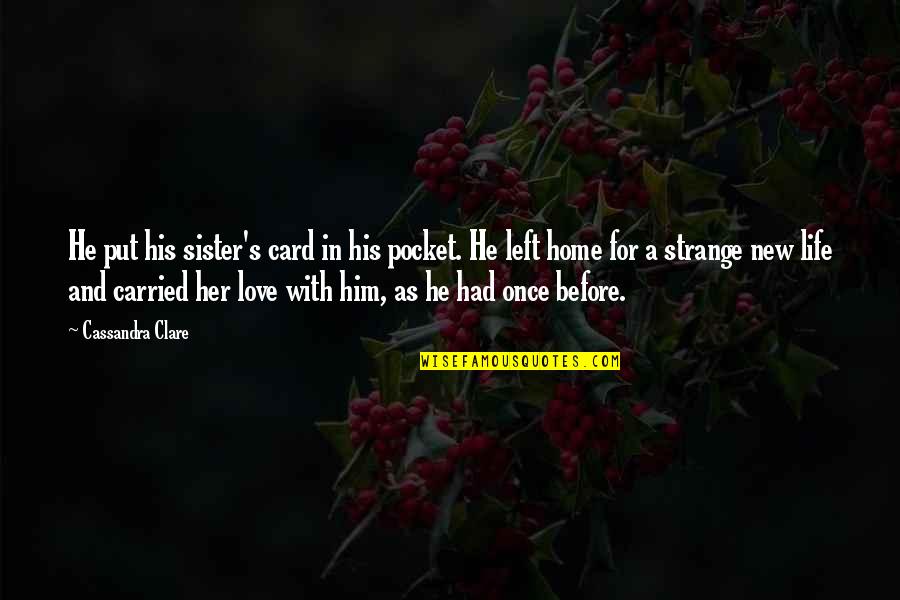 He put his sister's card in his pocket. He left home for a strange new life and carried her love with him, as he had once before.
—
Cassandra Clare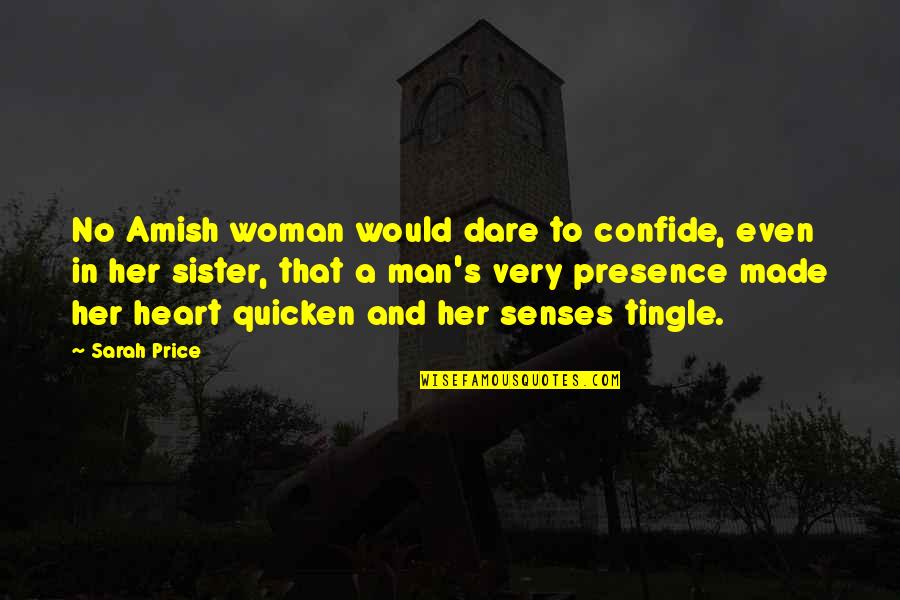 No Amish woman would dare to confide, even in her sister, that a man's very presence made her heart quicken and her senses tingle.
—
Sarah Price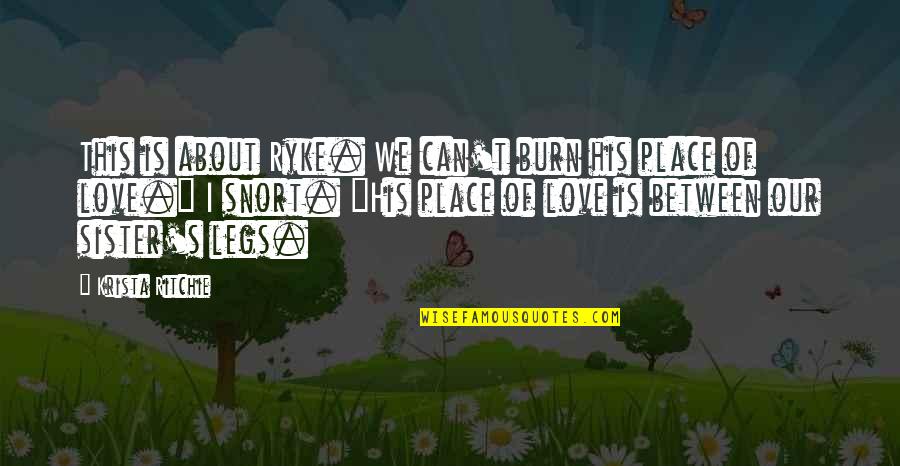 This is about Ryke. We can't burn his place of love." I snort. "His place of love is between our sister's legs.
—
Krista Ritchie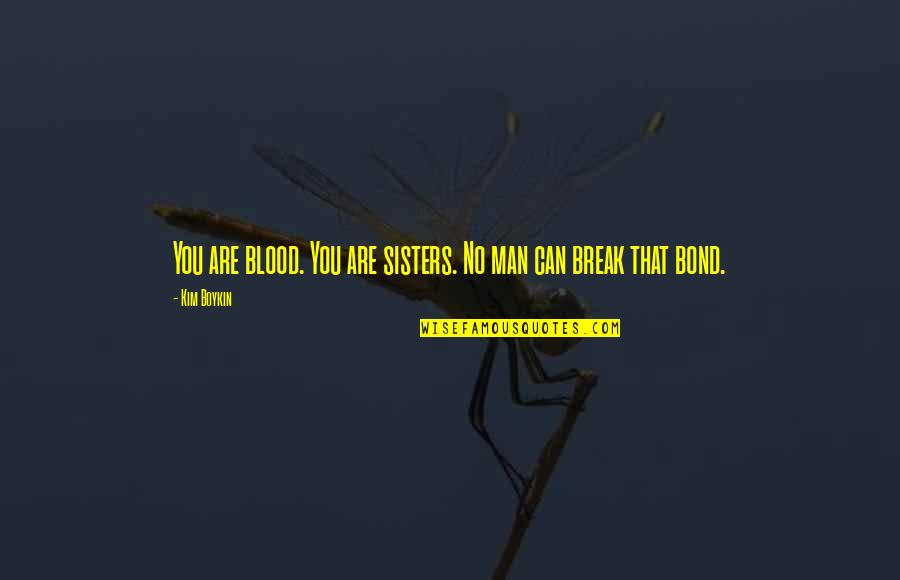 You are blood. You are sisters. No man can break that bond. —
Kim Boykin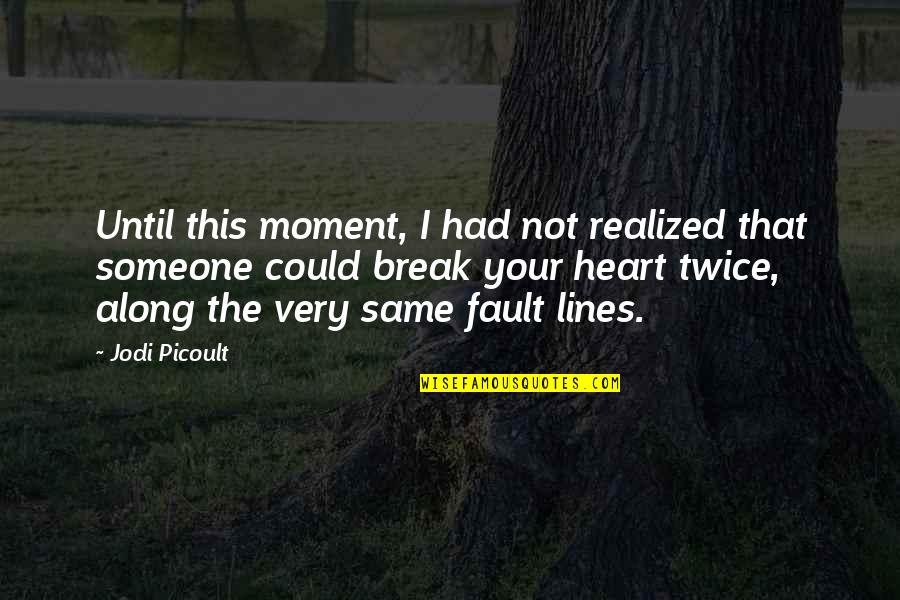 Until this moment, I had not realized that someone could break your heart twice, along the very same fault lines. —
Jodi Picoult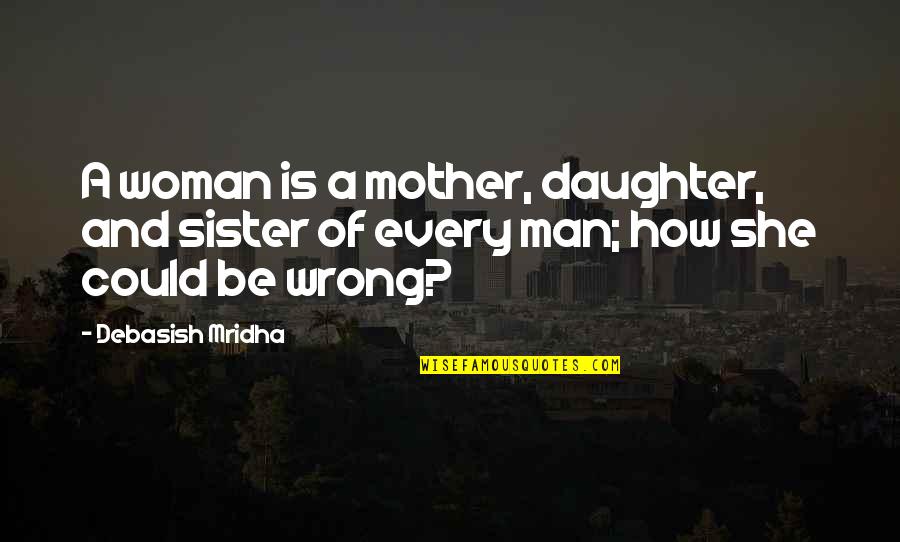 A woman is a mother, daughter, and sister of every man; how she could be wrong? —
Debasish Mridha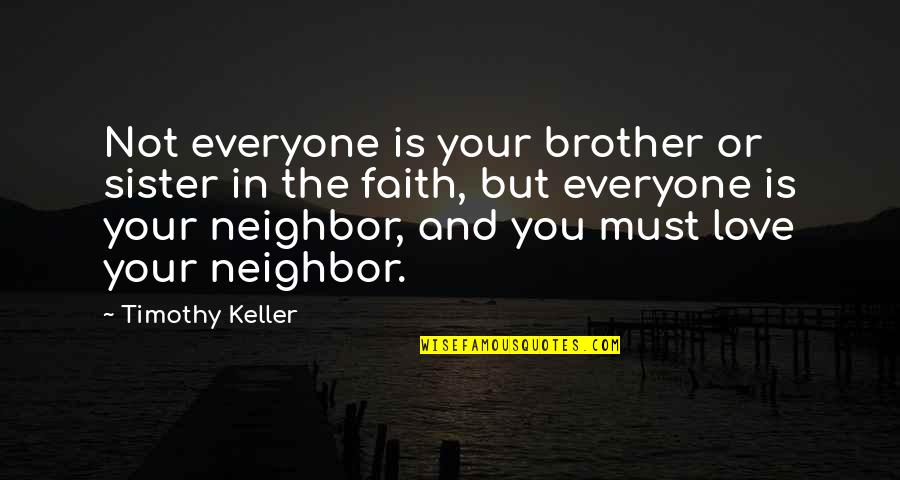 Not everyone is your brother or sister in the faith, but everyone is your neighbor, and you must love your neighbor. —
Timothy Keller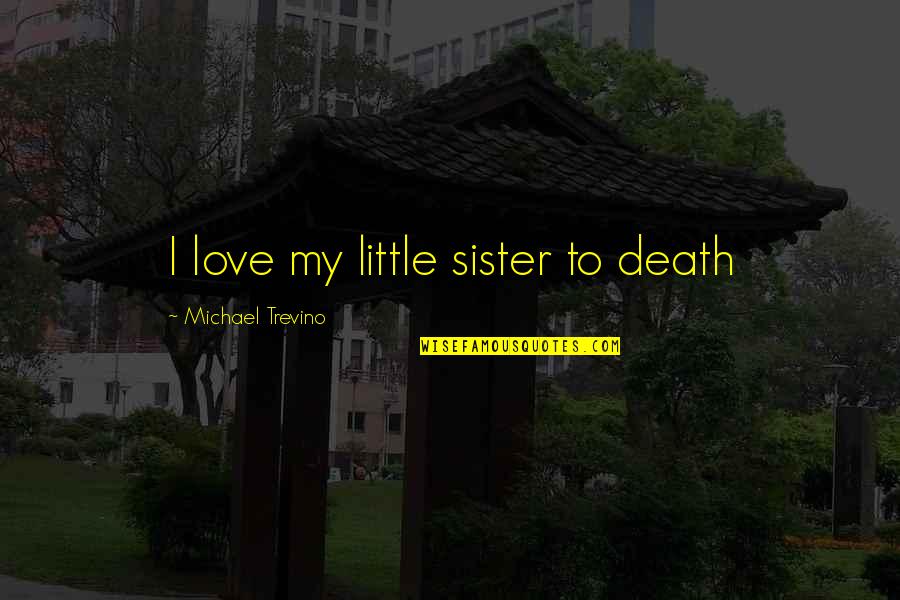 I love my little sister to death —
Michael Trevino
But being a brother or a sister (if you are lucky enough) is the role of a lifetime. —
Holly Goldberg Sloan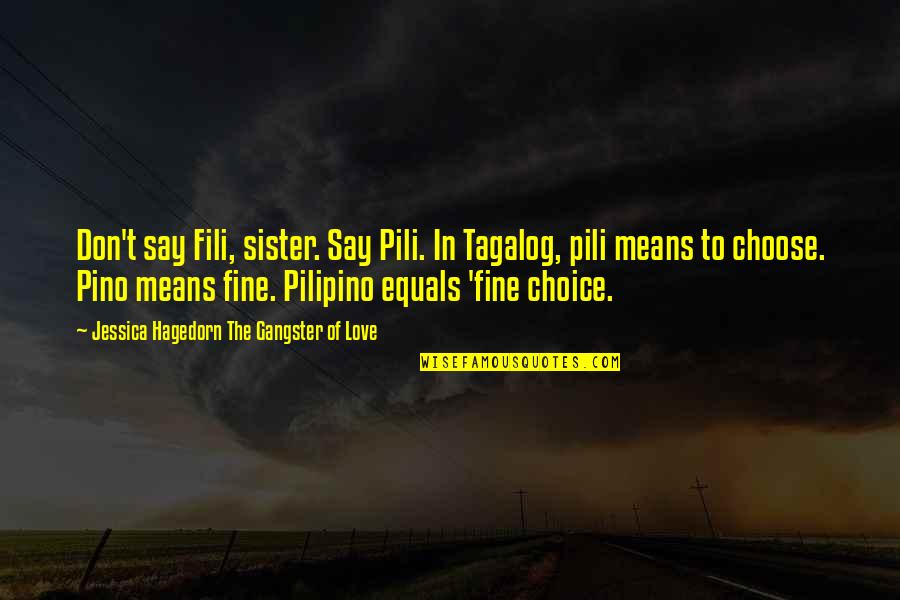 Don't say Fili, sister. Say Pili. In Tagalog, pili means to choose. Pino means fine. Pilipino equals 'fine choice. —
Jessica Hagedorn The Gangster Of Love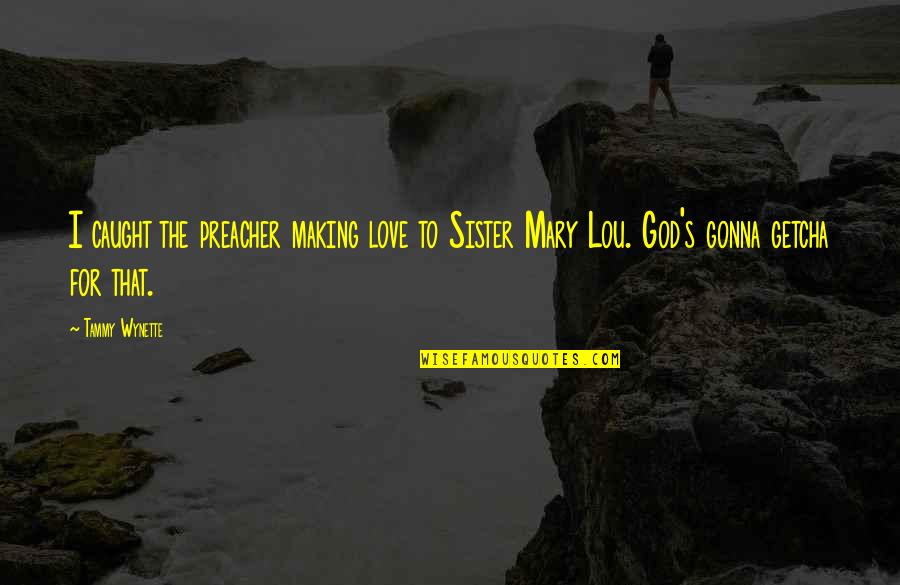 I caught the preacher making love to Sister Mary Lou. God's gonna getcha for that. —
Tammy Wynette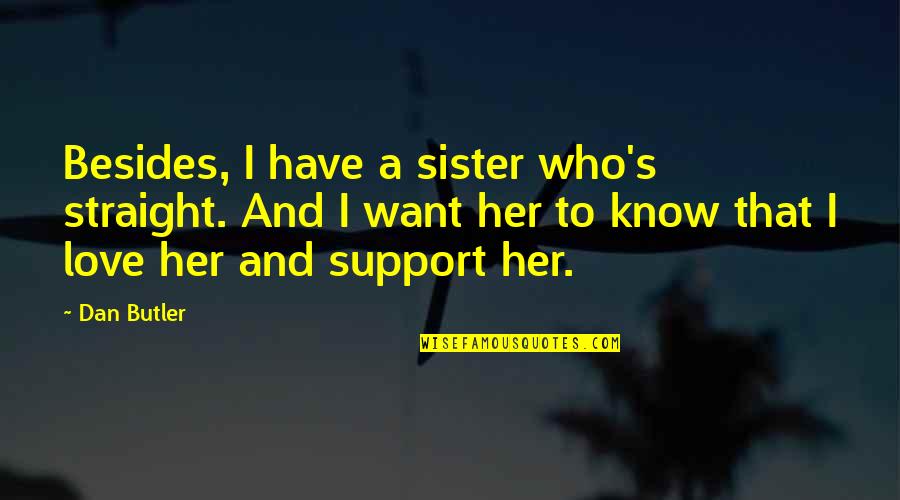 Besides, I have a sister who's straight. And I want her to know that I love her and support her. —
Dan Butler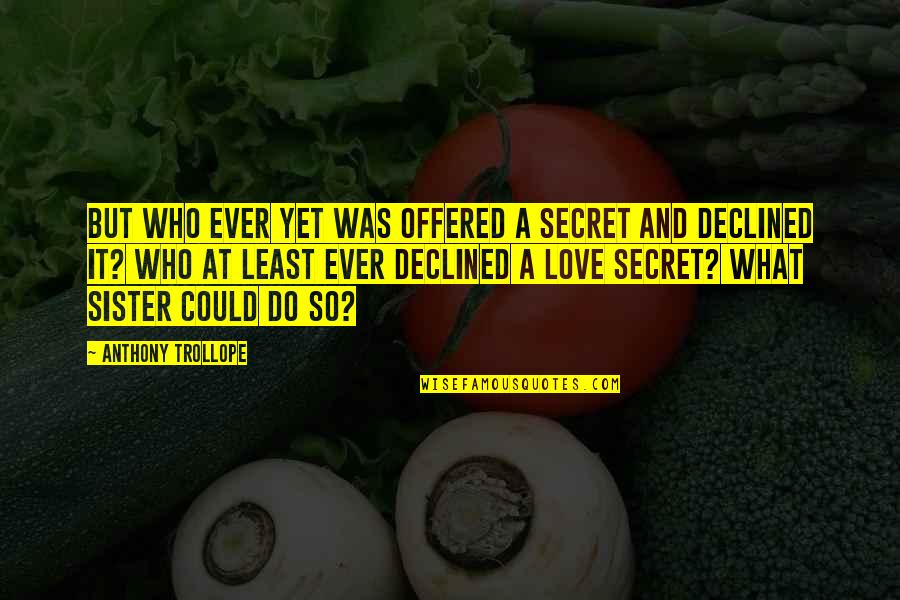 But who ever yet was offered a secret and declined it? Who at least ever declined a love secret? What sister could do so? —
Anthony Trollope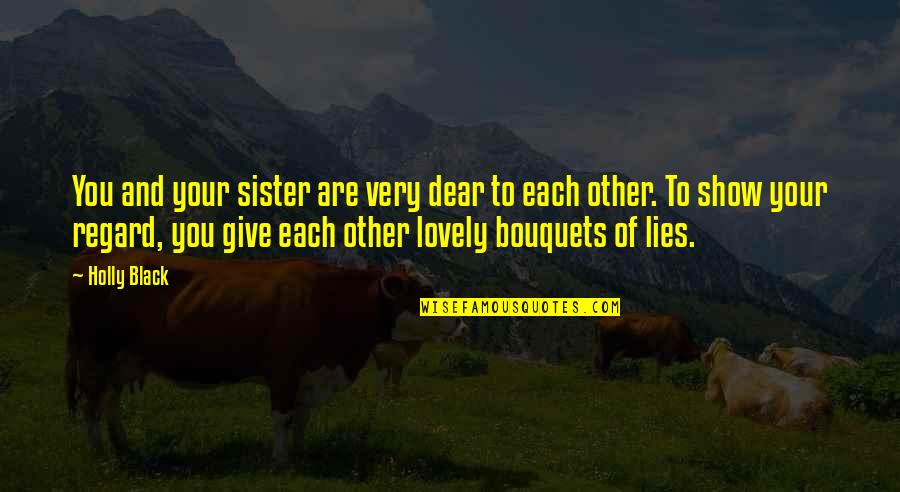 You and your sister are very dear to each other. To show your regard, you give each other lovely bouquets of lies. —
Holly Black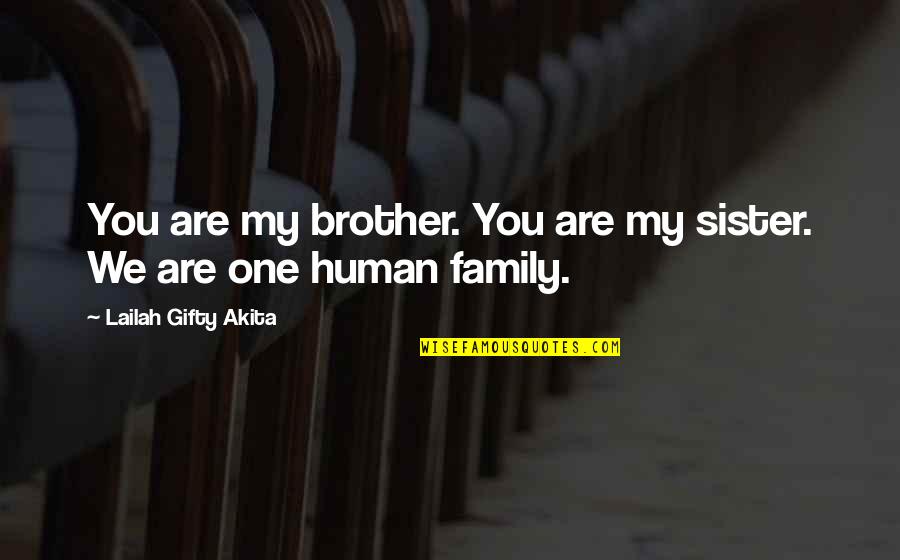 You are my brother.
You are my sister.
We are one human family. —
Lailah Gifty Akita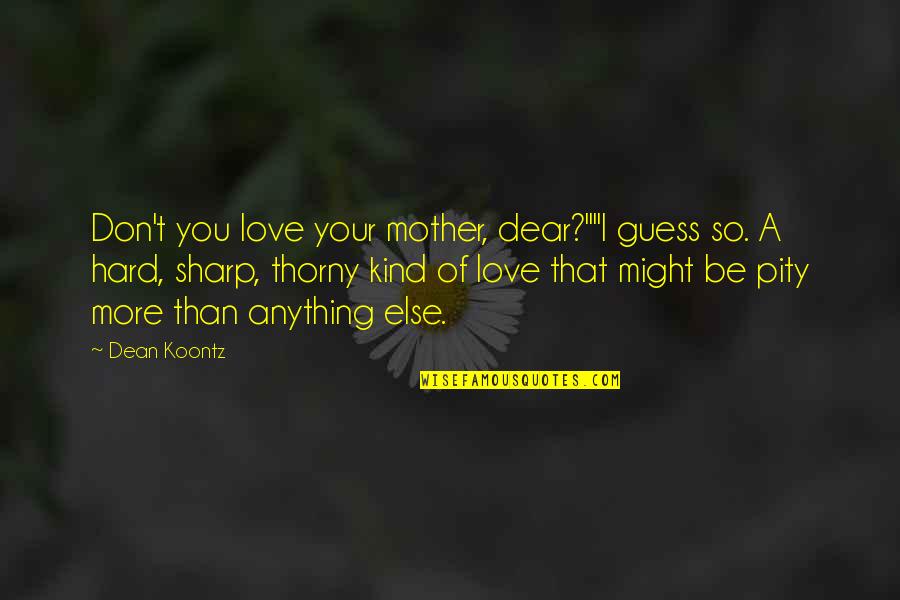 Don't you love your mother, dear?"
"I guess so. A hard, sharp, thorny kind of love that might be pity more than anything else. —
Dean Koontz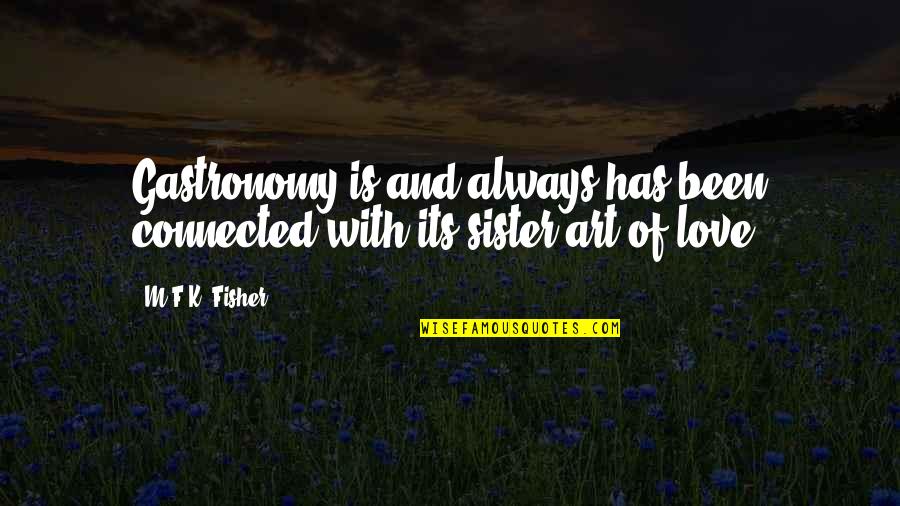 Gastronomy is and always has been connected with its sister art of love. —
M.F.K. Fisher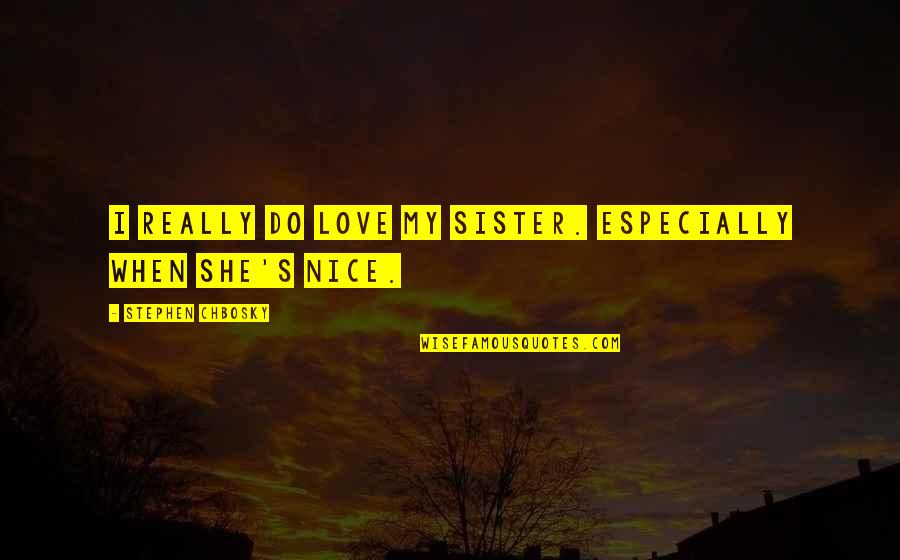 I really do love my sister. Especially when she's nice. —
Stephen Chbosky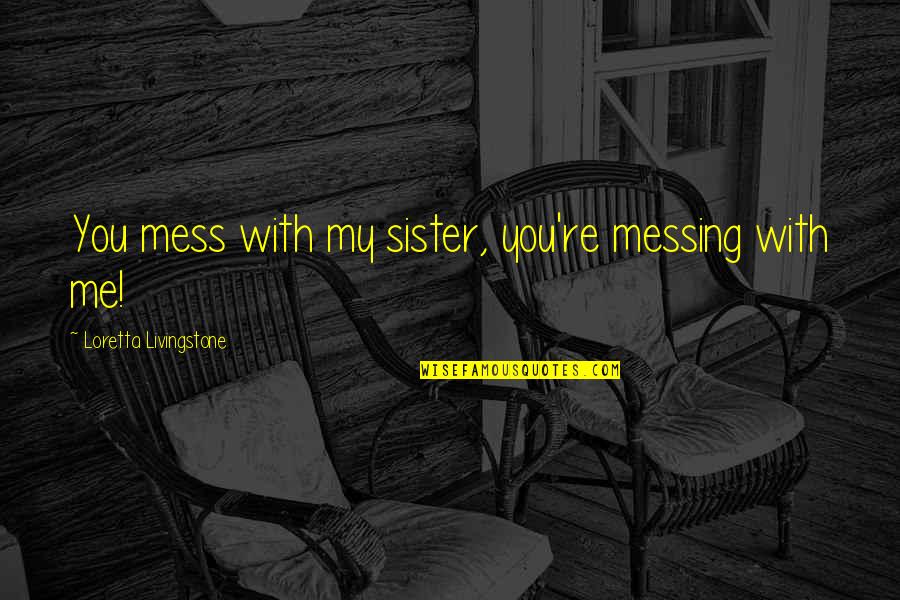 You mess with my sister, you're messing with me! —
Loretta Livingstone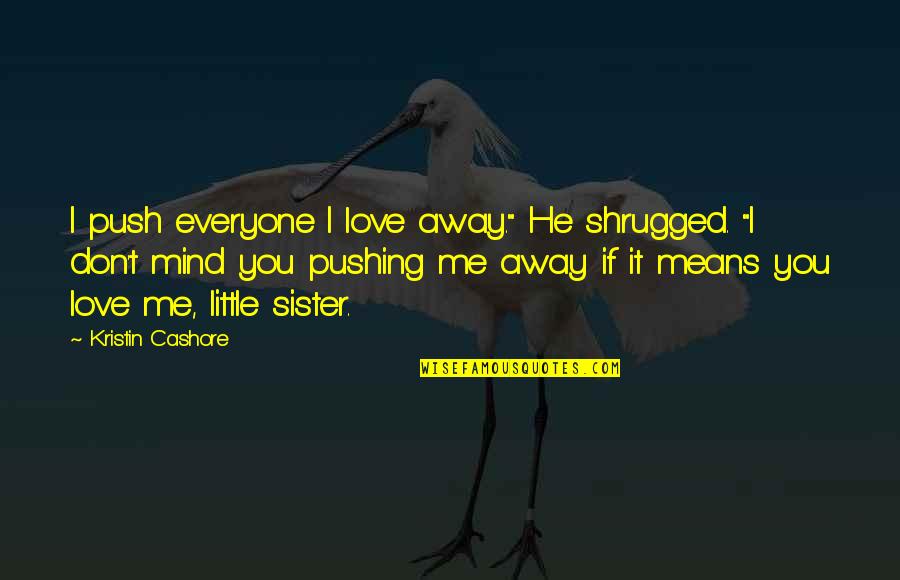 I push everyone I love away."
He shrugged.
"I don't mind you pushing me away if it means you love me, little sister. —
Kristin Cashore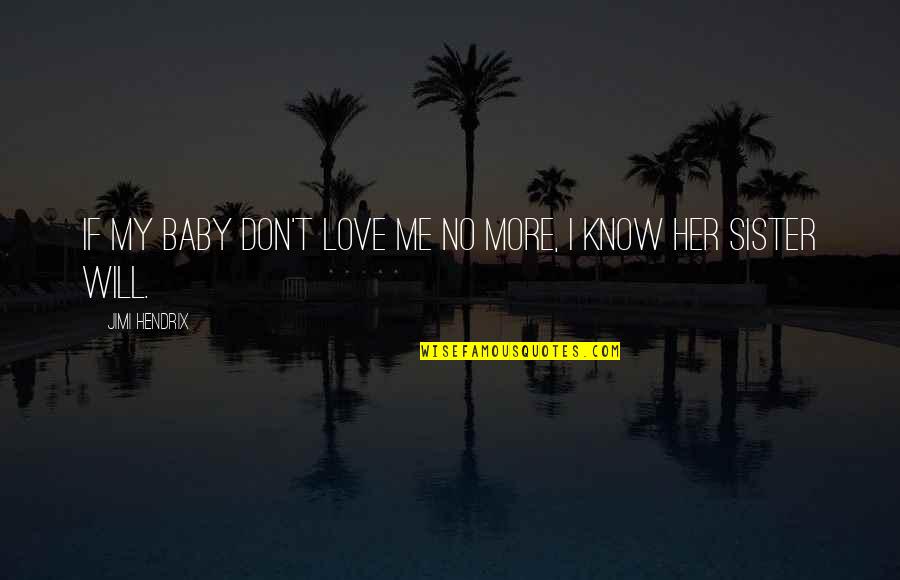 If my baby don't love me no more, I know her sister will. —
Jimi Hendrix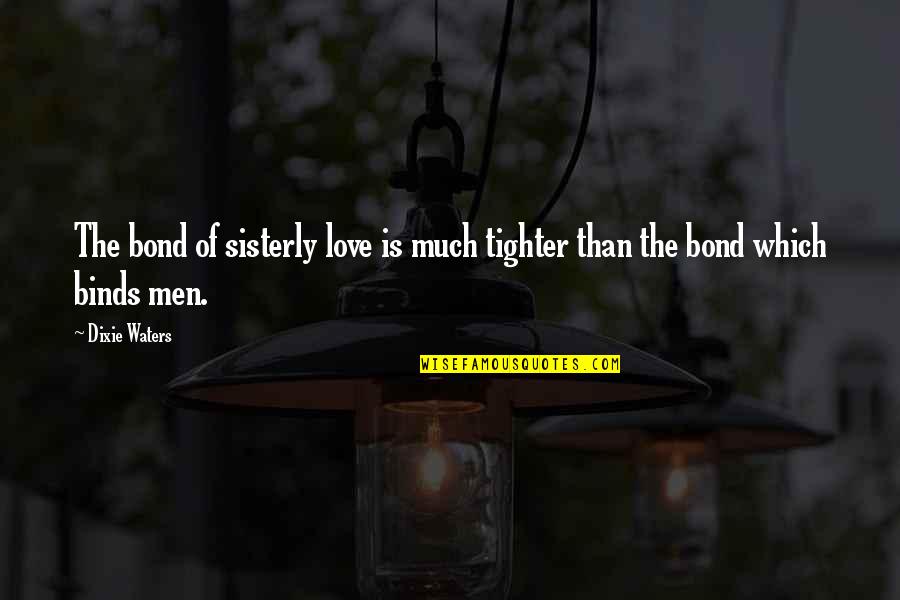 The bond of sisterly love is much tighter than the bond which binds men. —
Dixie Waters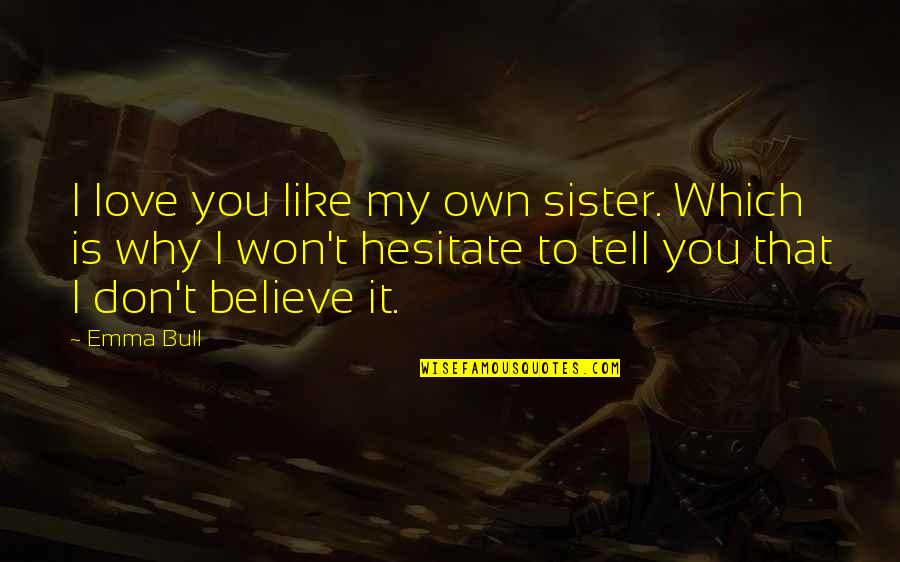 I love you like my own sister. Which is why I won't hesitate to tell you that I don't believe it. —
Emma Bull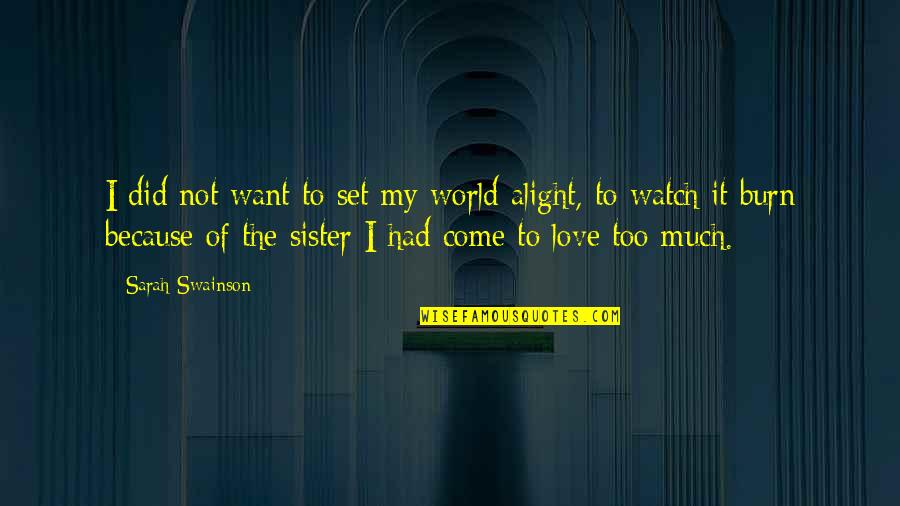 I did not want to set my world alight, to watch it burn because of the sister I had come to love too much. —
Sarah Swainson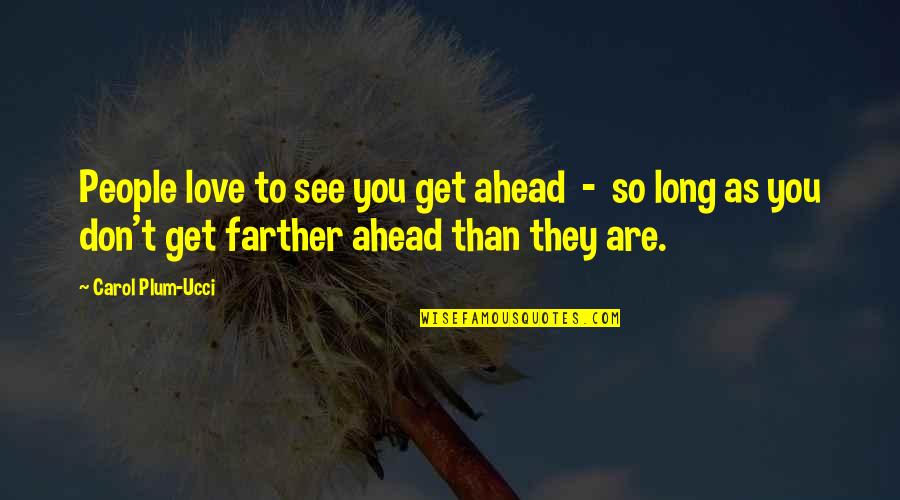 People love to see you get ahead - so long as you don't get farther ahead than they are. —
Carol Plum-Ucci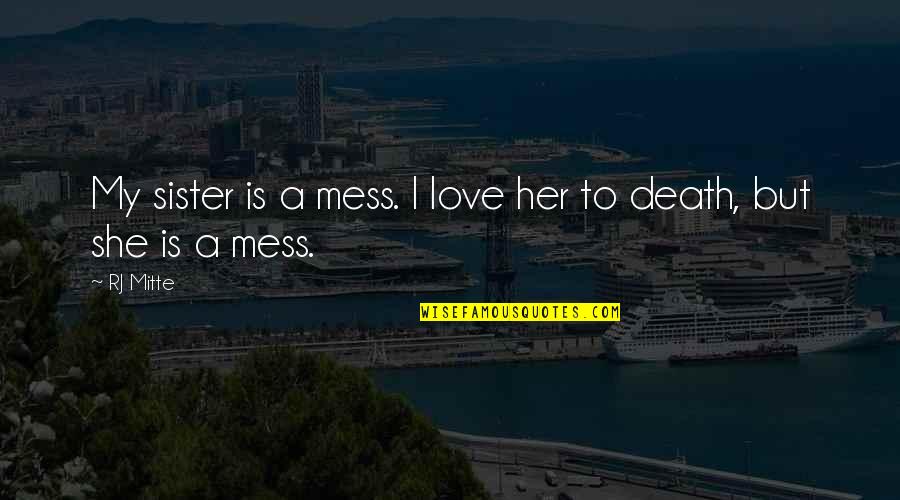 My sister is a mess. I love her to death, but she is a mess. —
RJ Mitte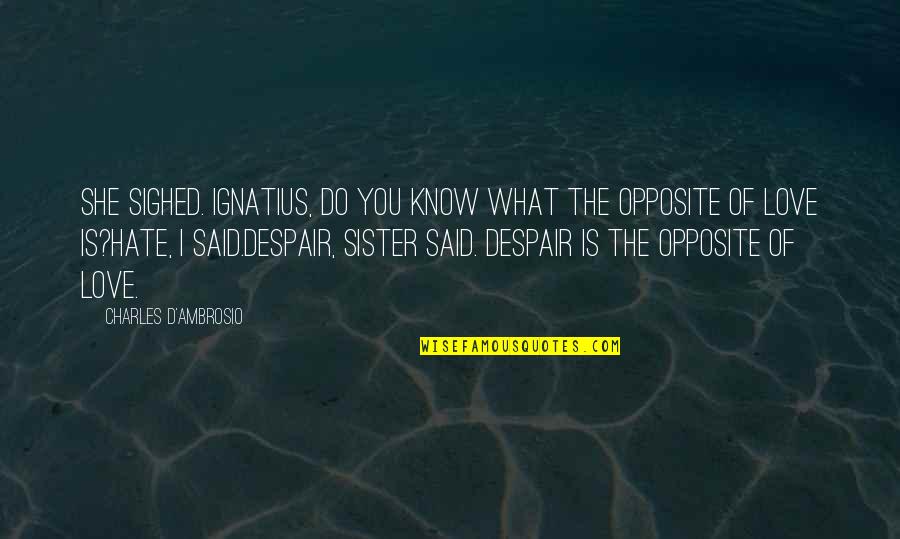 She sighed. Ignatius, do you know what the opposite of love is?
Hate, I said.
Despair, Sister said. Despair is the opposite of love. —
Charles D'Ambrosio
I love you, Alex," Caleb said. "You're like the sister I never wanted, you know? —
Jennifer L. Armentrout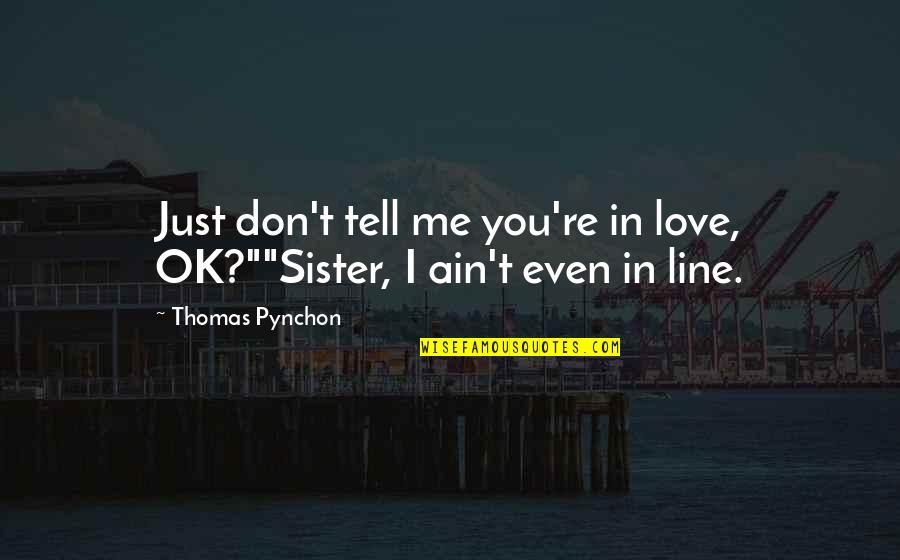 Just don't tell me you're in love, OK?"
"Sister, I ain't even in line. —
Thomas Pynchon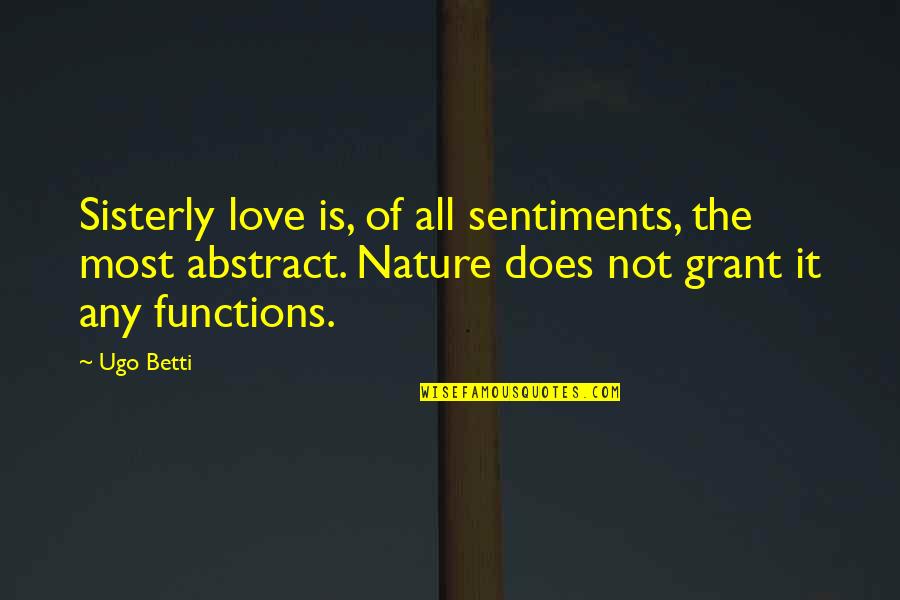 Sisterly love is, of all sentiments, the most abstract. Nature does not grant it any functions. —
Ugo Betti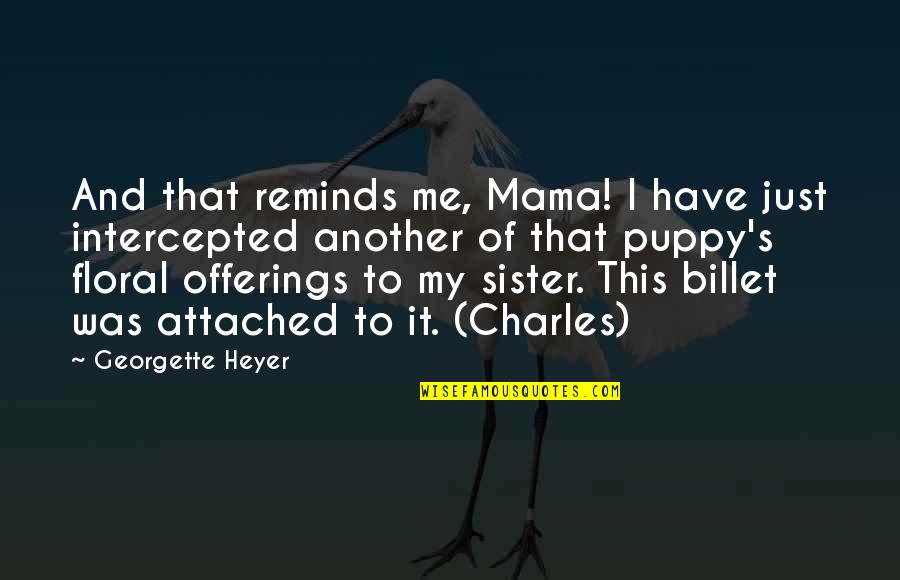 And that reminds me, Mama! I have just intercepted another of that puppy's floral offerings to my sister. This billet was attached to it. (Charles) —
Georgette Heyer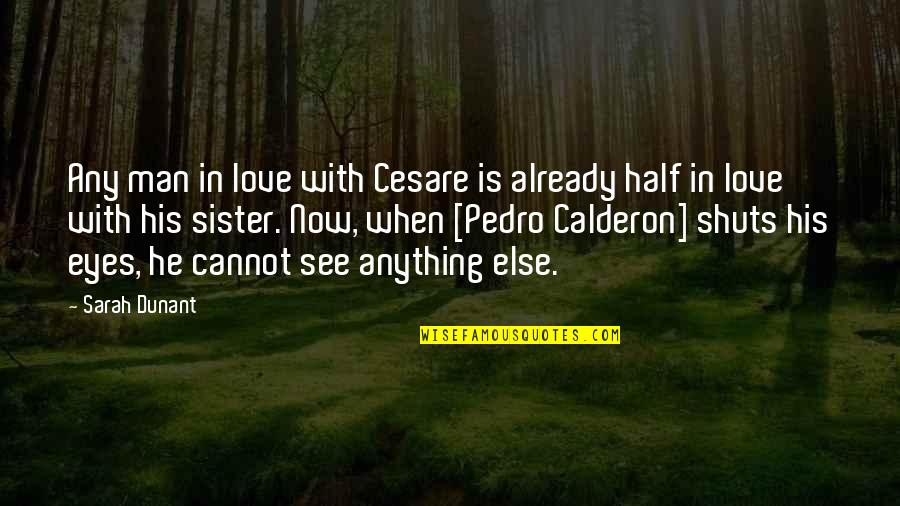 Any man in love with Cesare is already half in love with his sister. Now, when [Pedro Calderon] shuts his eyes, he cannot see anything else. —
Sarah Dunant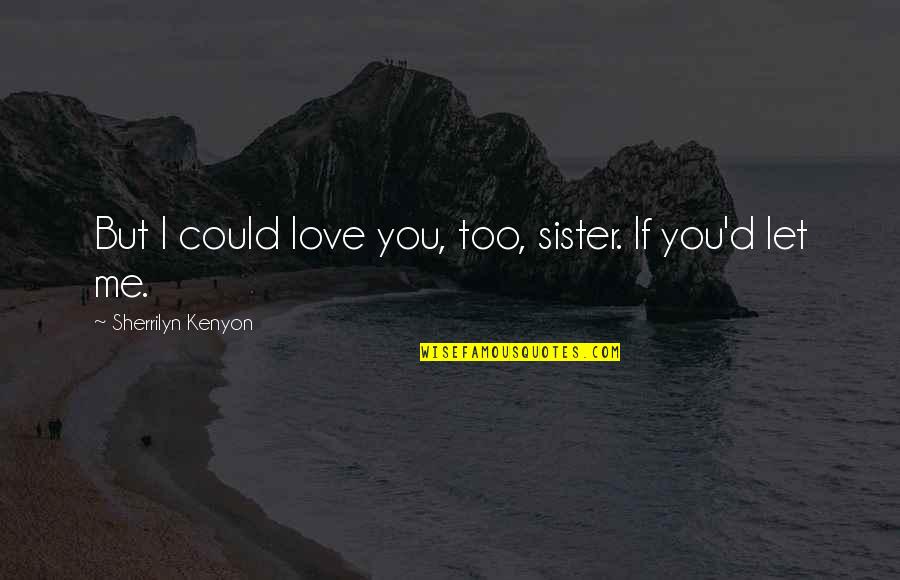 But I could love you, too, sister. If you'd let me. —
Sherrilyn Kenyon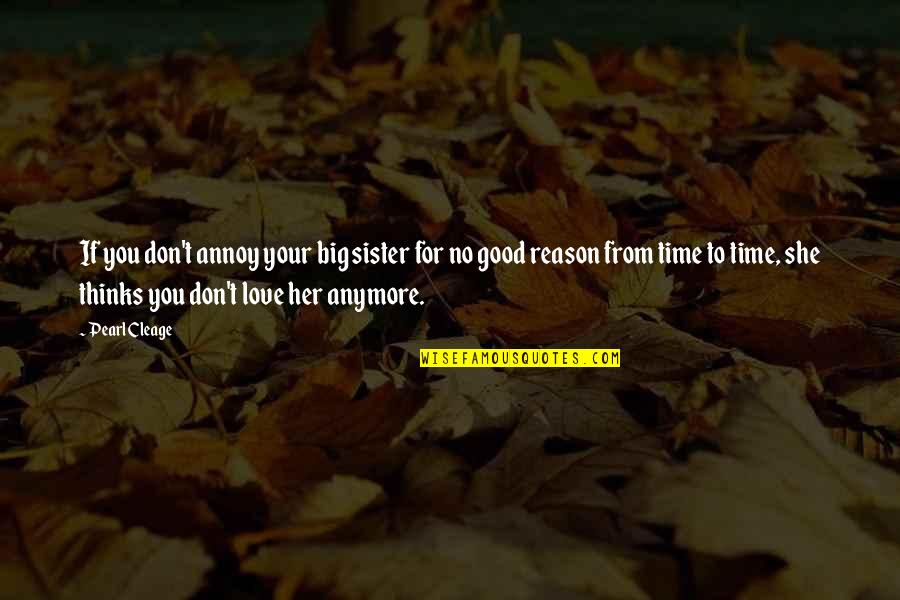 If you don't annoy your big sister for no good reason from time to time, she thinks you don't love her anymore. —
Pearl Cleage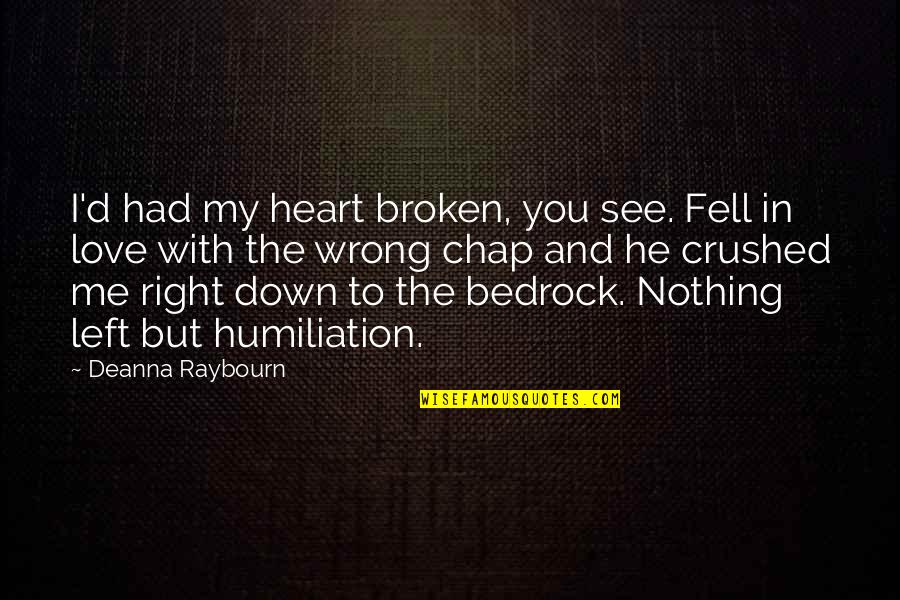 I'd had my heart broken, you see. Fell in love with the wrong chap and he crushed me right down to the bedrock. Nothing left but humiliation. —
Deanna Raybourn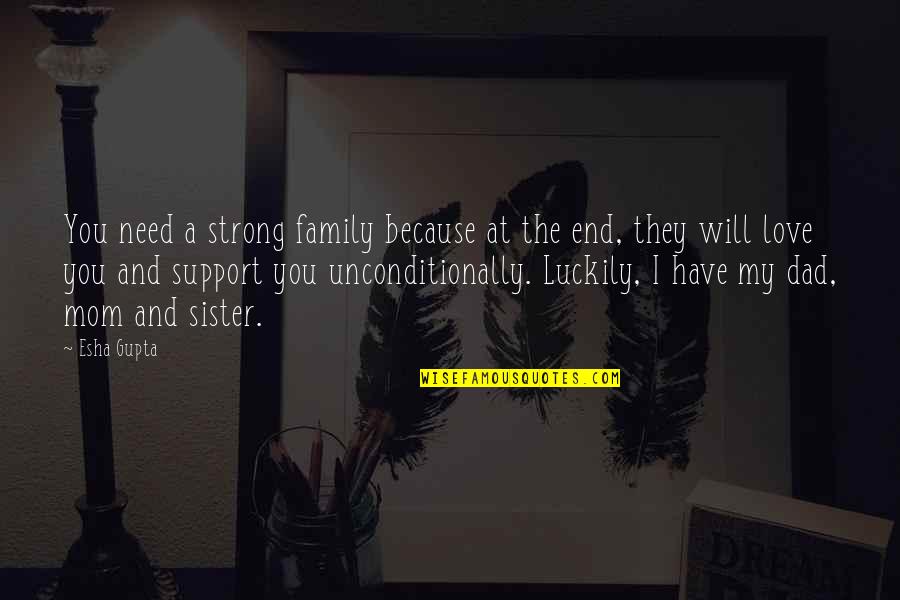 You need a strong family because at the end, they will love you and support you unconditionally. Luckily, I have my dad, mom and sister. —
Esha Gupta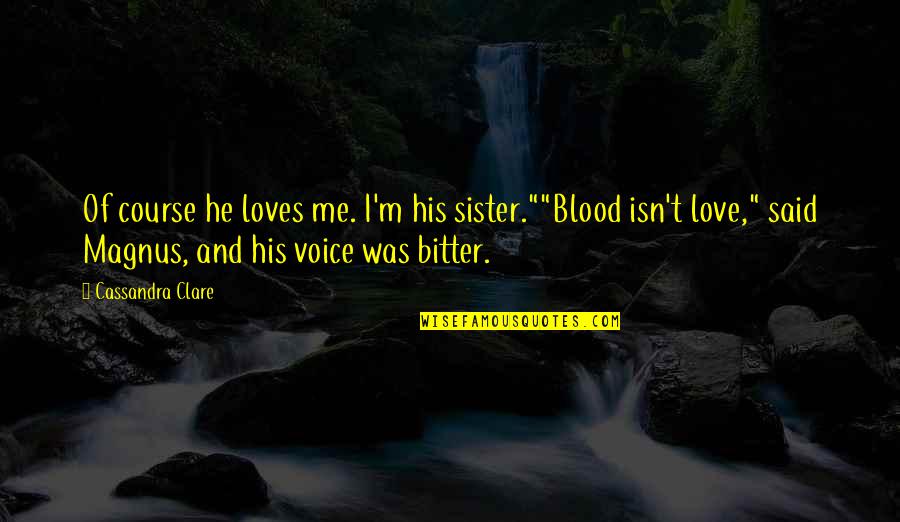 Of course he loves me. I'm his sister."
"Blood isn't love," said Magnus, and his voice was bitter. —
Cassandra Clare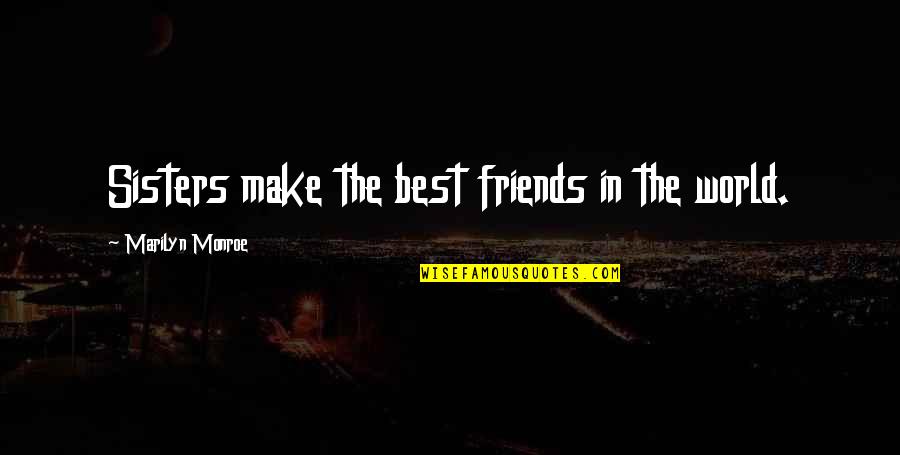 Sisters make the best friends in the world. —
Marilyn Monroe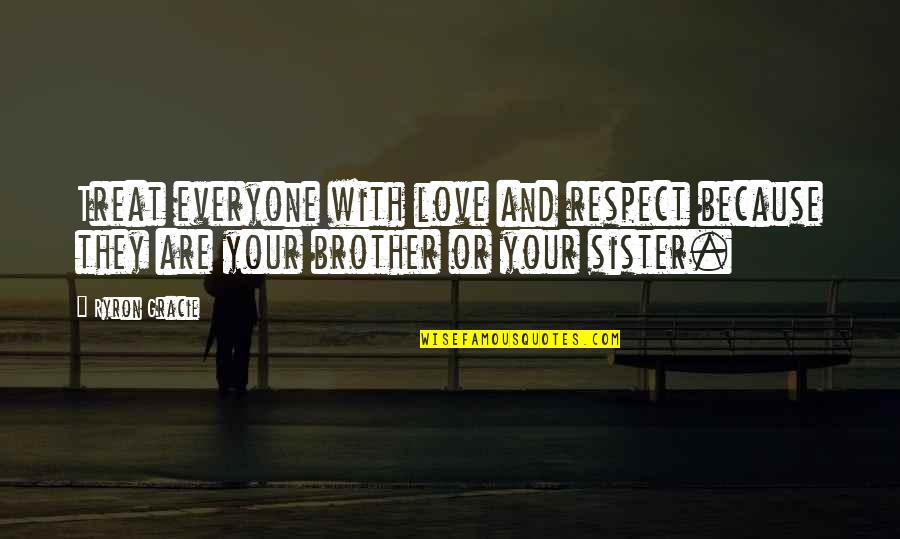 Treat everyone with love and respect because they are your brother or your sister. —
Ryron Gracie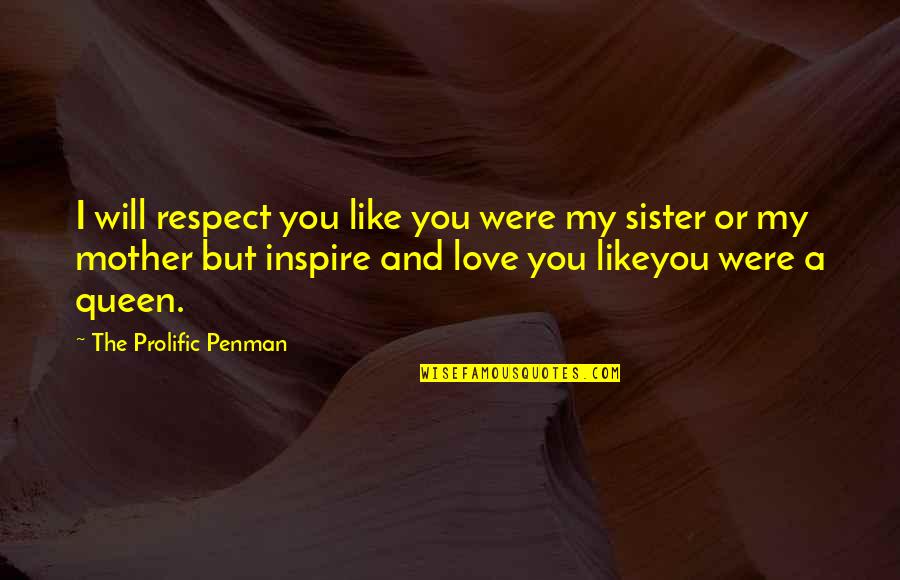 I will respect you like you were my sister or my mother but inspire and love you like
you were a queen. —
The Prolific Penman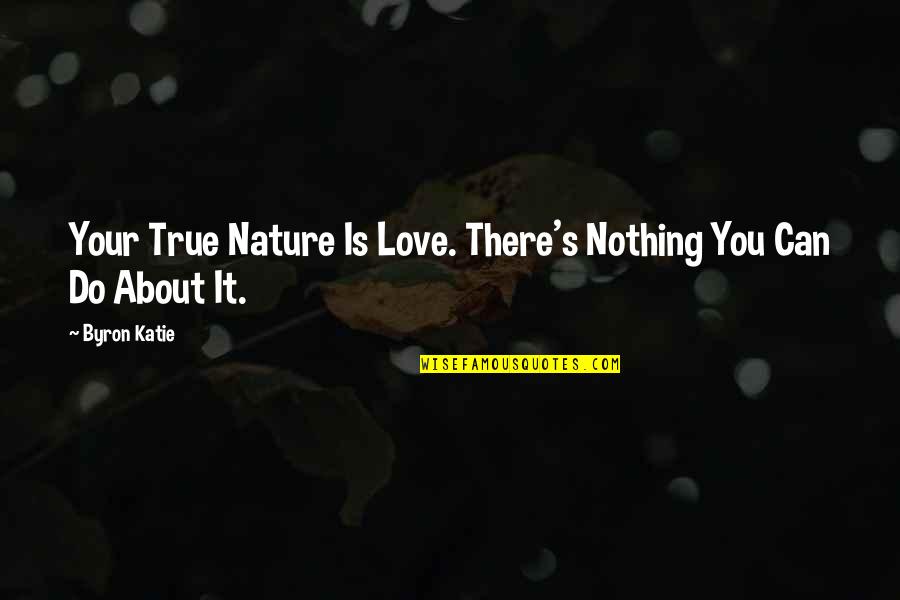 Your True Nature Is Love. There's Nothing You Can Do About It. —
Byron Katie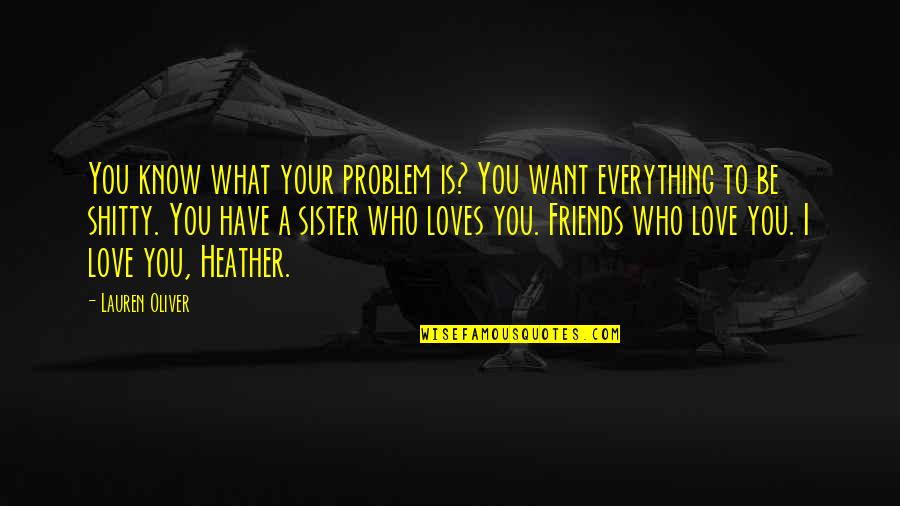 You know what your problem is? You want everything to be shitty. You have a sister who loves you. Friends who love you. I love you, Heather. —
Lauren Oliver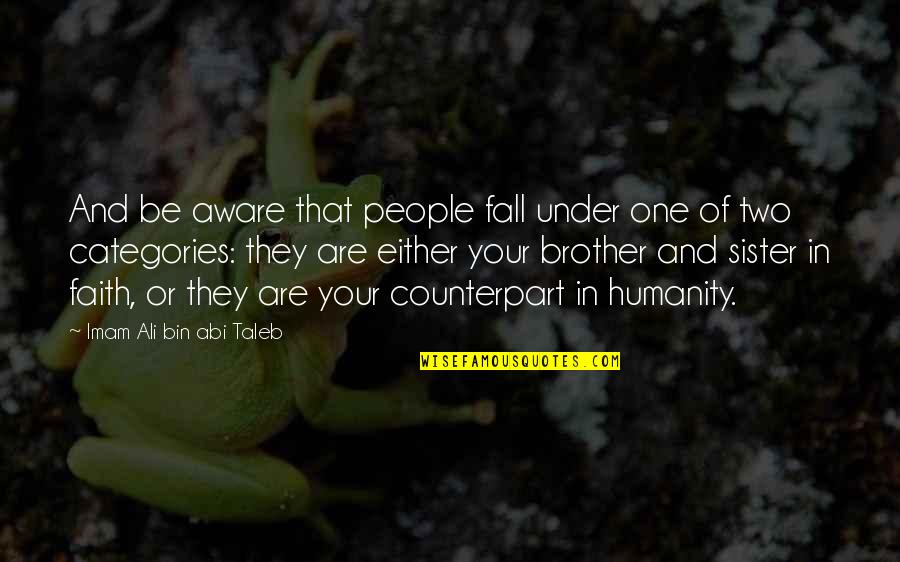 And be aware that people fall under one of two categories: they are either your brother and sister in faith, or they are your counterpart in humanity. —
Imam Ali Bin Abi Taleb