Love Responsible Quotes
Collection of top 43 famous quotes about Love Responsible
Love Responsible Quotes & Sayings
Happy to read and share the best inspirational Love Responsible quotes, sayings and quotations on Wise Famous Quotes.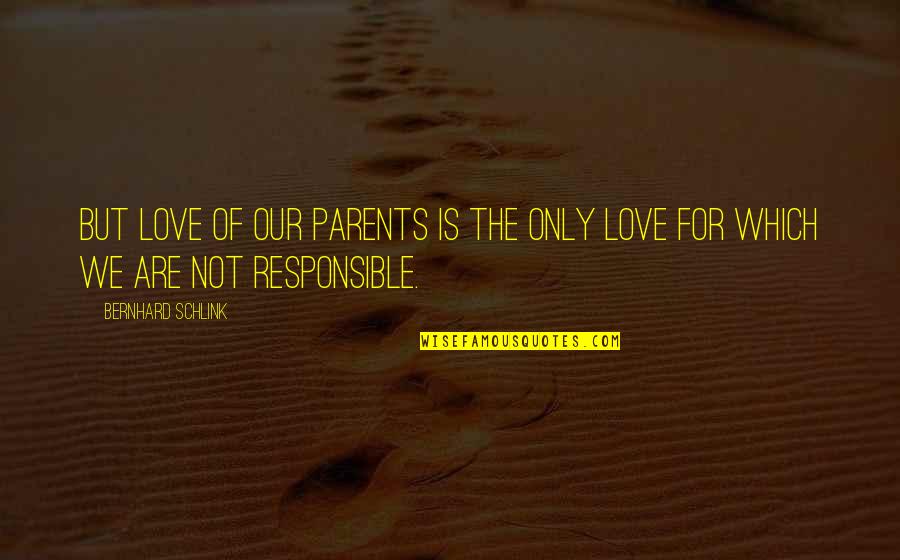 But love of our parents is the only love for which we are not responsible.
—
Bernhard Schlink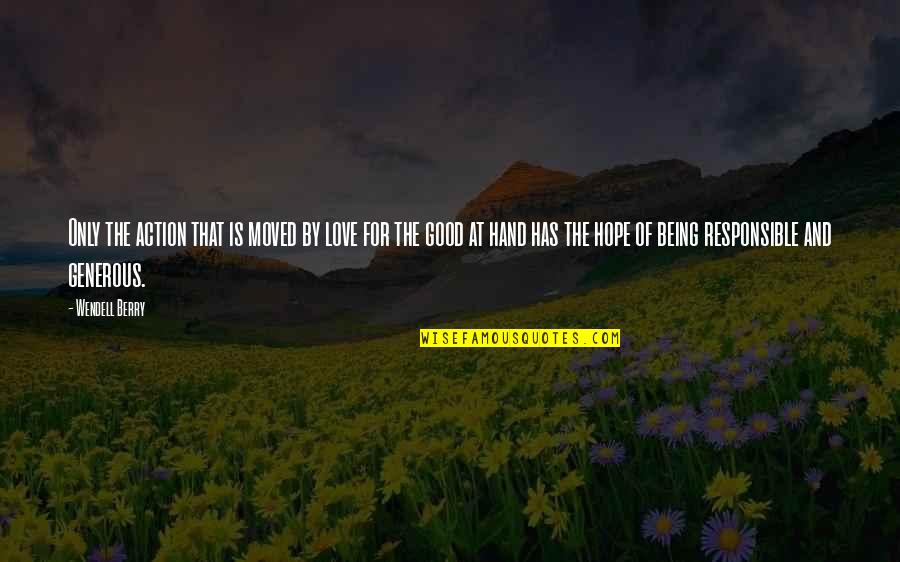 Only the action that is moved by love for the good at hand has the hope of being responsible and generous.
—
Wendell Berry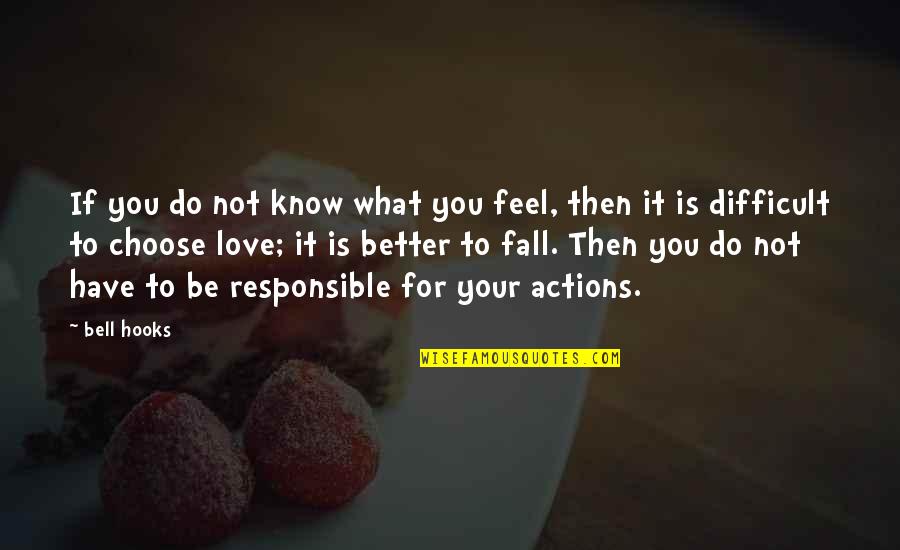 If you do not know what you feel, then it is difficult to choose love; it is better to fall. Then you do not have to be responsible for your actions.
—
Bell Hooks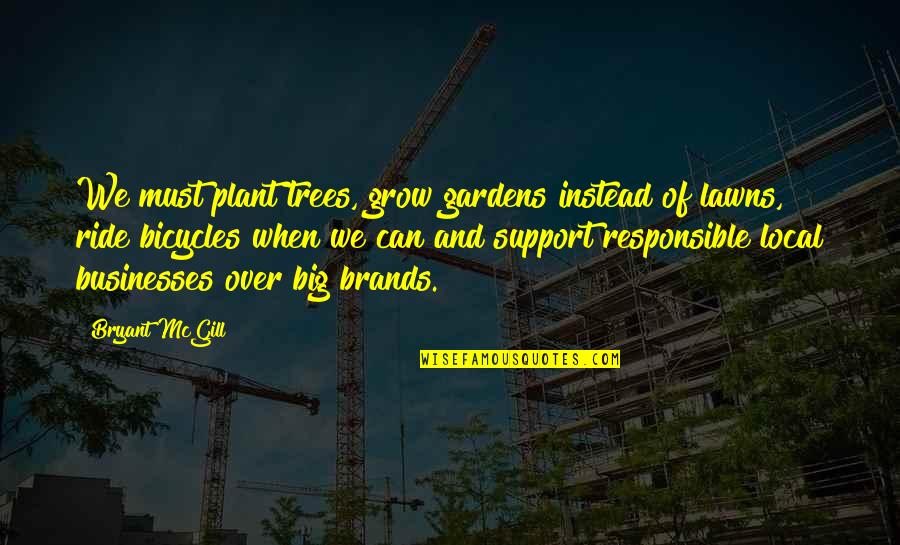 We must plant trees, grow gardens instead of lawns, ride bicycles when we can and support responsible local businesses over big brands.
—
Bryant McGill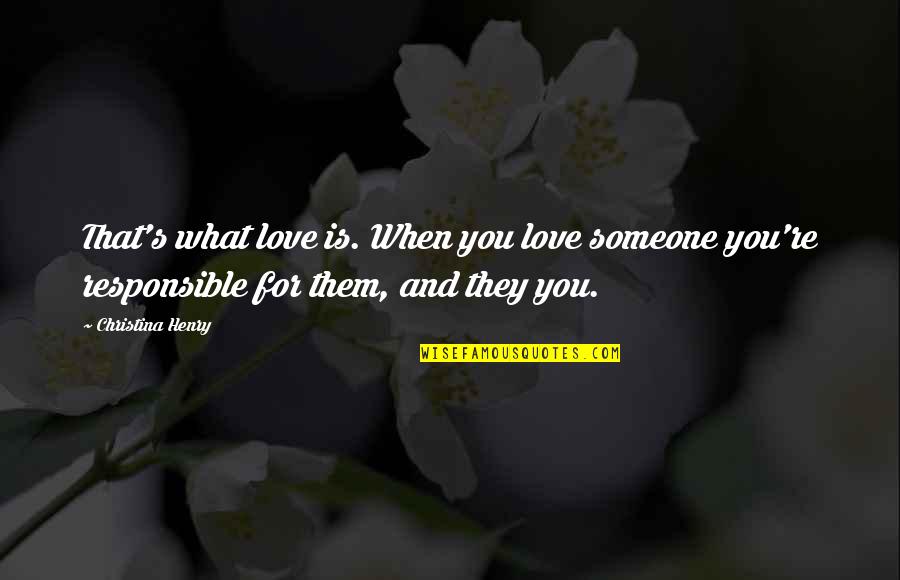 That's what love is. When you love someone you're responsible for them, and they you.
—
Christina Henry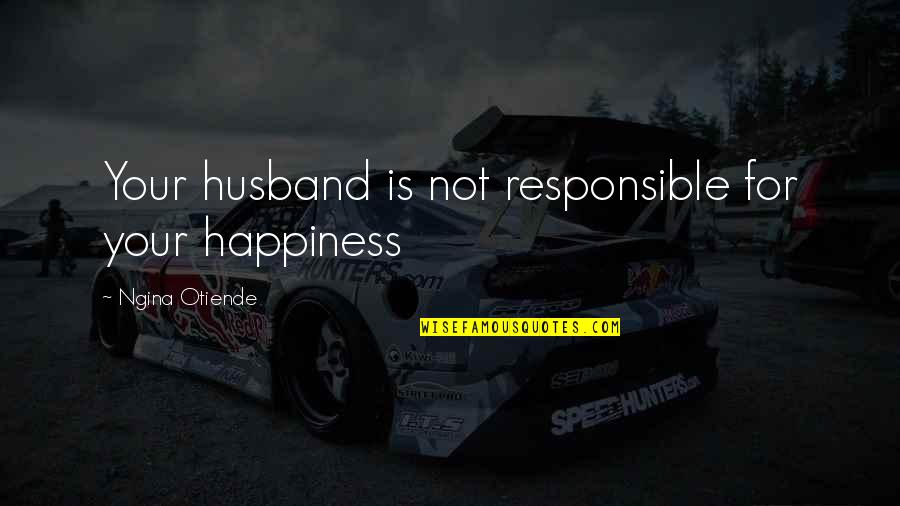 Your husband is not responsible for your happiness
—
Ngina Otiende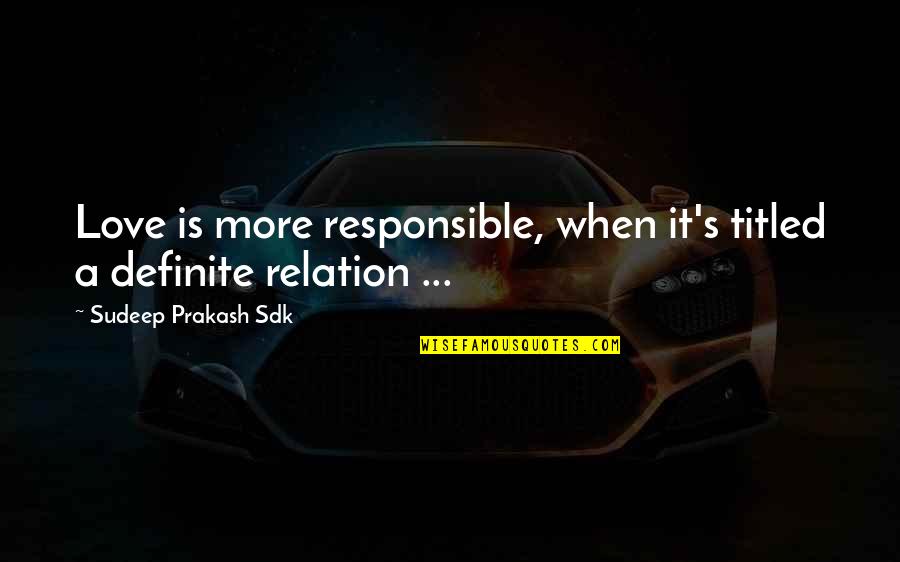 Love is more responsible, when it's titled a definite relation ... —
Sudeep Prakash Sdk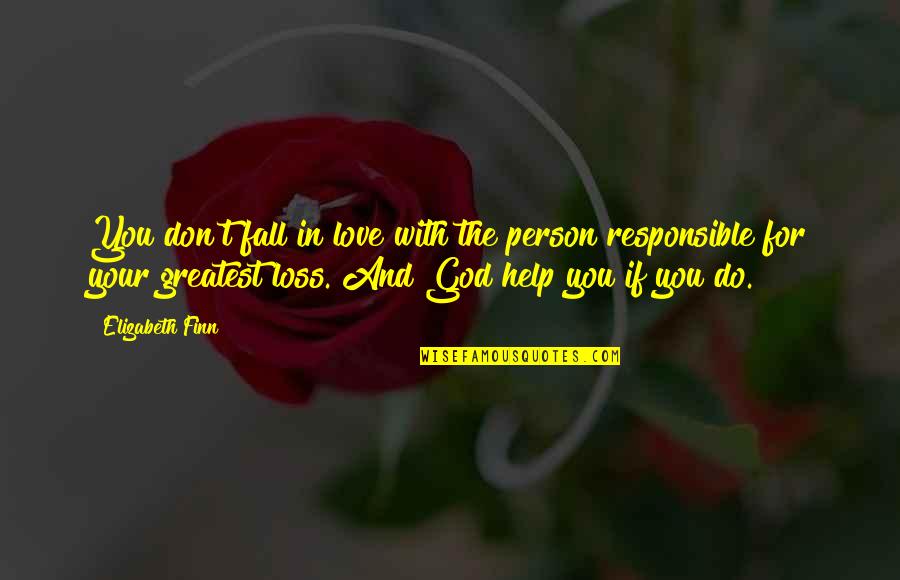 You don't fall in love with the person responsible for your greatest loss. And God help you if you do. —
Elizabeth Finn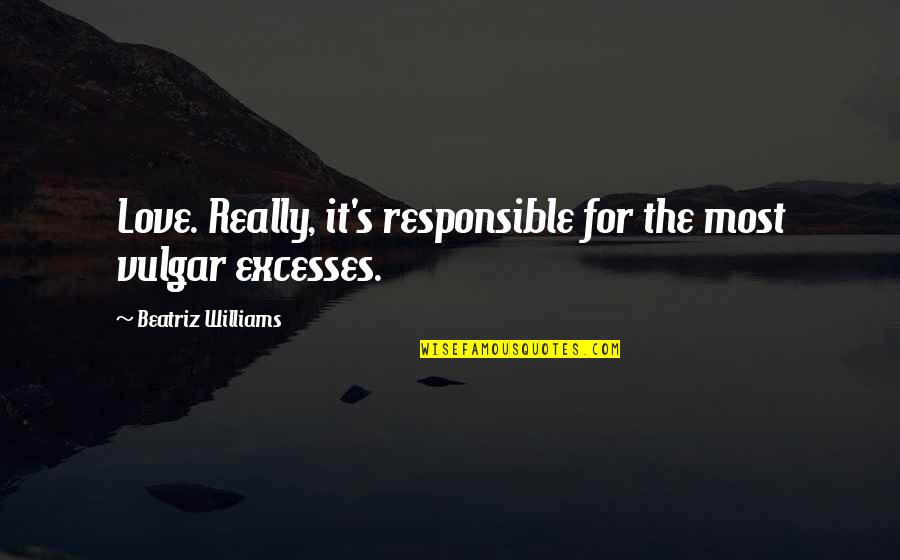 Love. Really, it's responsible for the most vulgar excesses. —
Beatriz Williams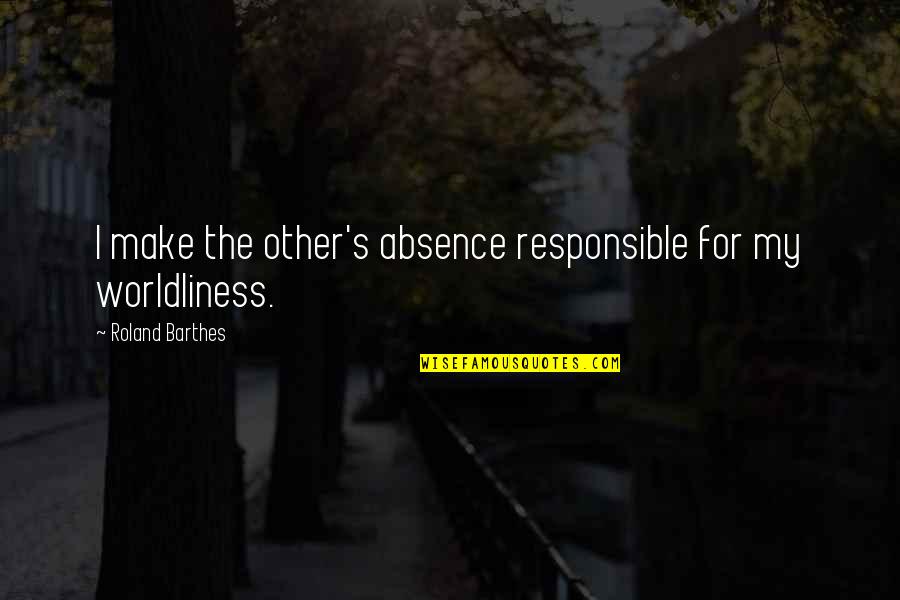 I make the other's absence responsible for my worldliness. —
Roland Barthes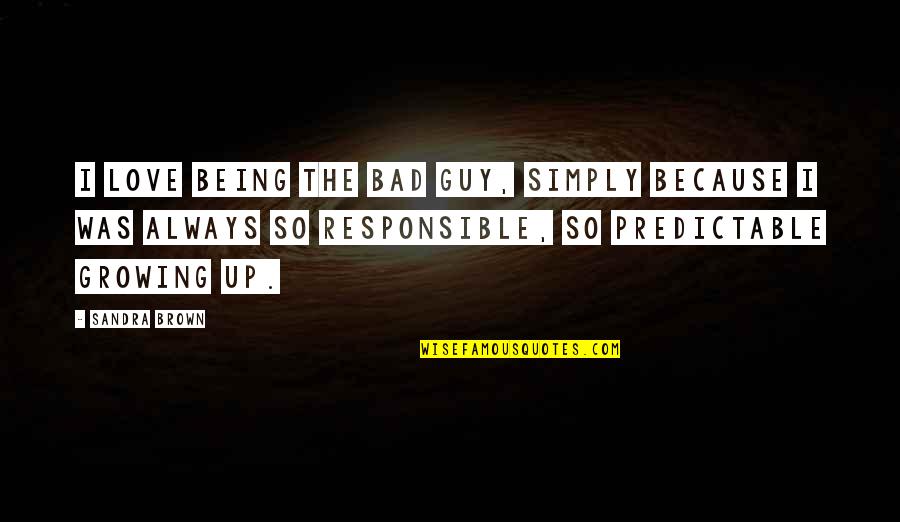 I love being the bad guy, simply because I was always so responsible, so predictable growing up. —
Sandra Brown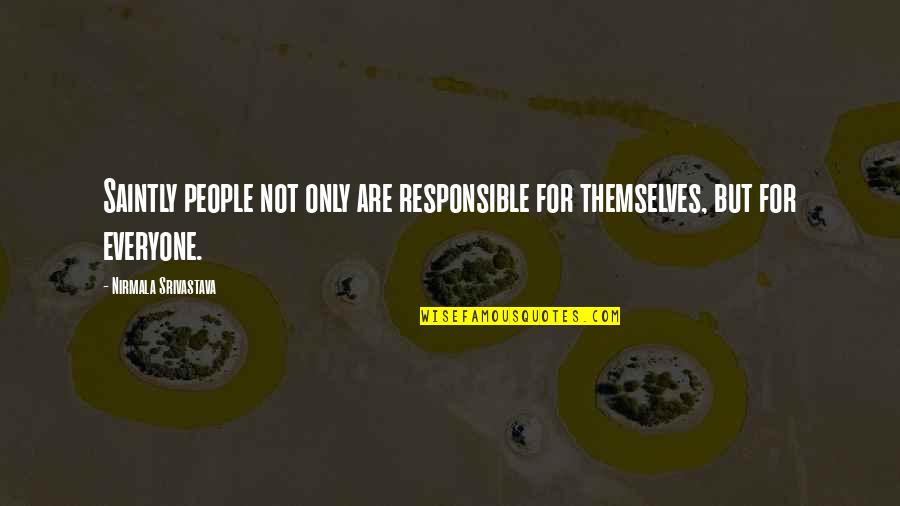 Saintly people not only are responsible for themselves, but for everyone. —
Nirmala Srivastava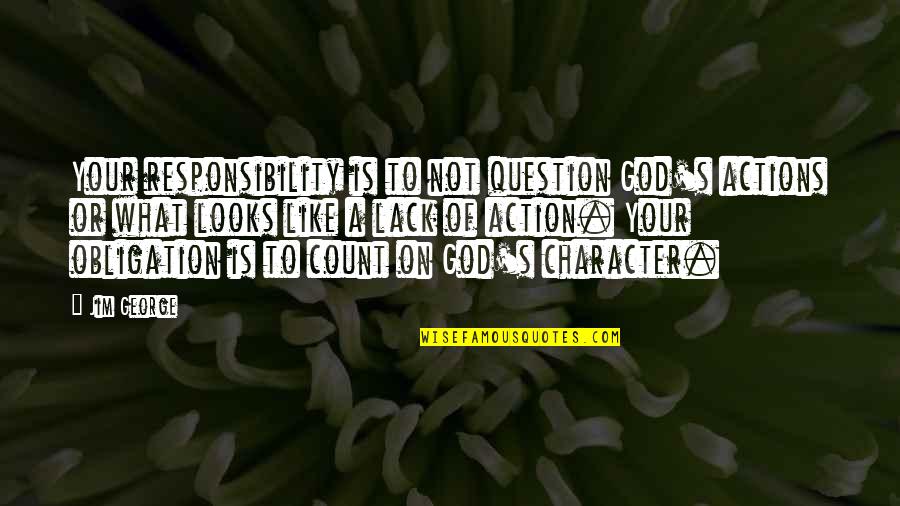 Your responsibility is to not question God's actions or what looks like a lack of action. Your obligation is to count on God's character. —
Jim George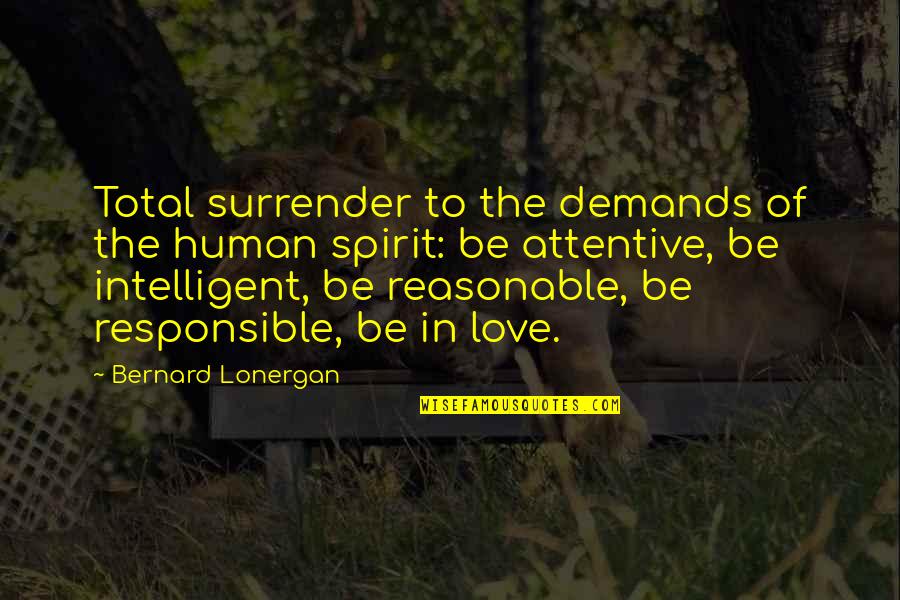 Total surrender to the demands of the human spirit: be attentive, be intelligent, be reasonable, be responsible, be in love. —
Bernard Lonergan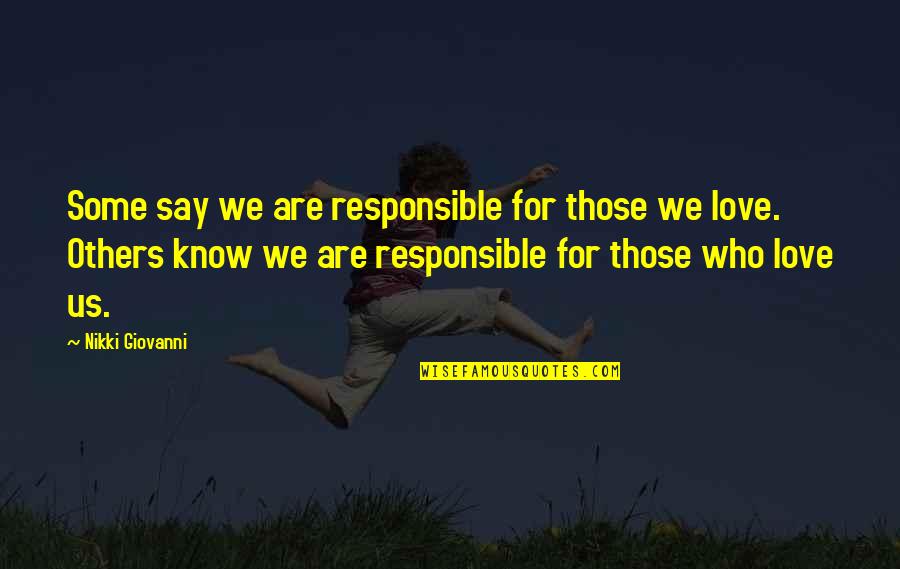 Some say we are responsible for those we love. Others know we are responsible for those who love us. —
Nikki Giovanni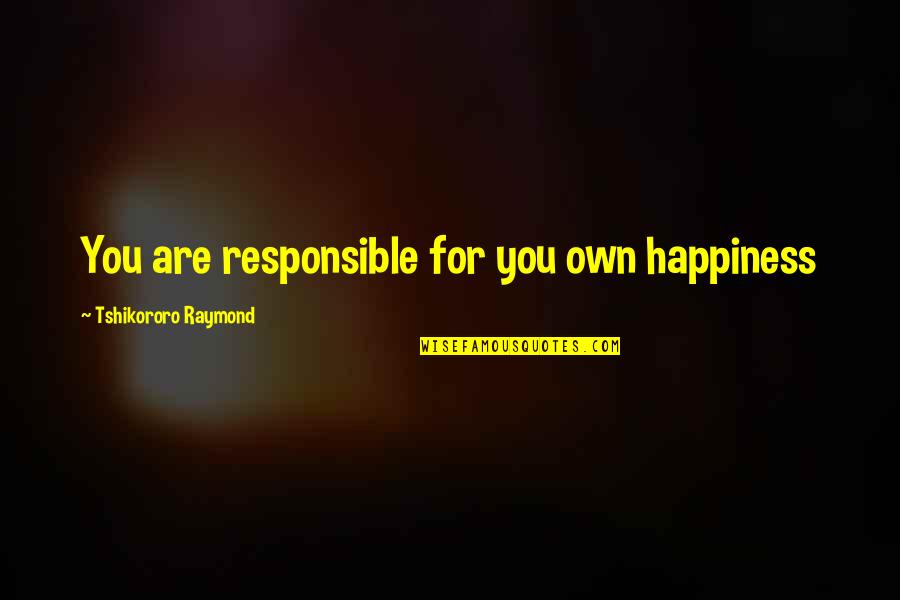 You are responsible for you own happiness —
Tshikororo Raymond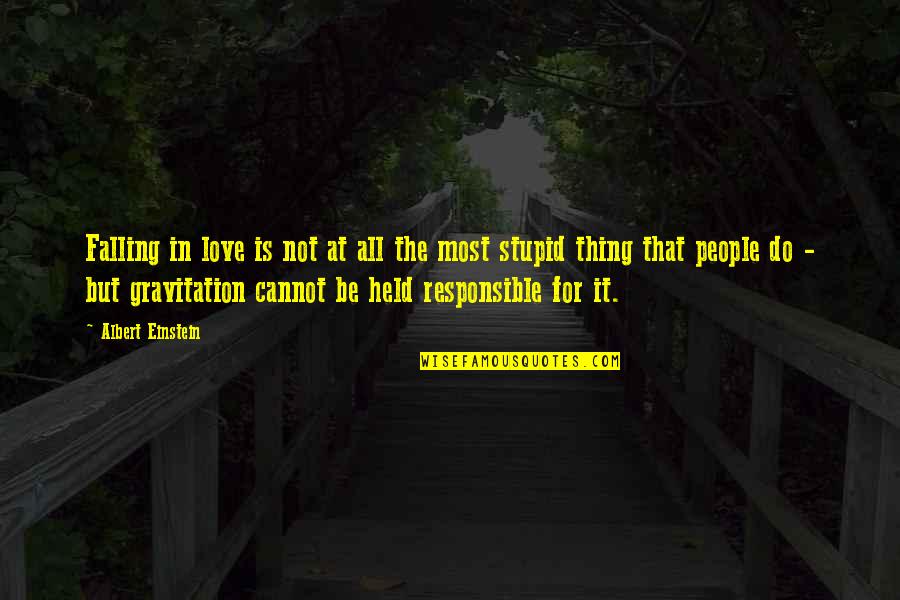 Falling in love is not at all the most stupid thing that people do - but gravitation cannot be held responsible for it. —
Albert Einstein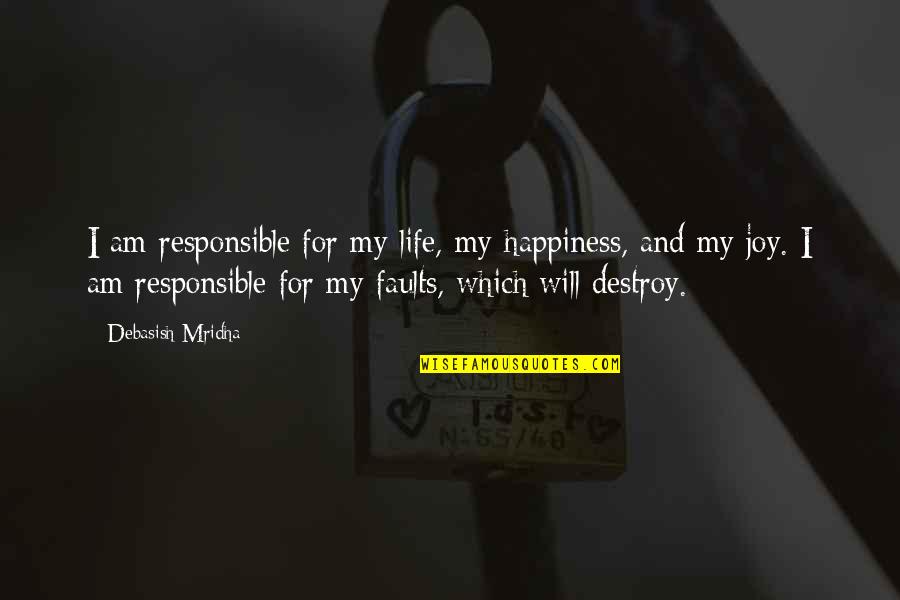 I am responsible for my life, my happiness, and my joy. I am responsible for my faults, which will destroy. —
Debasish Mridha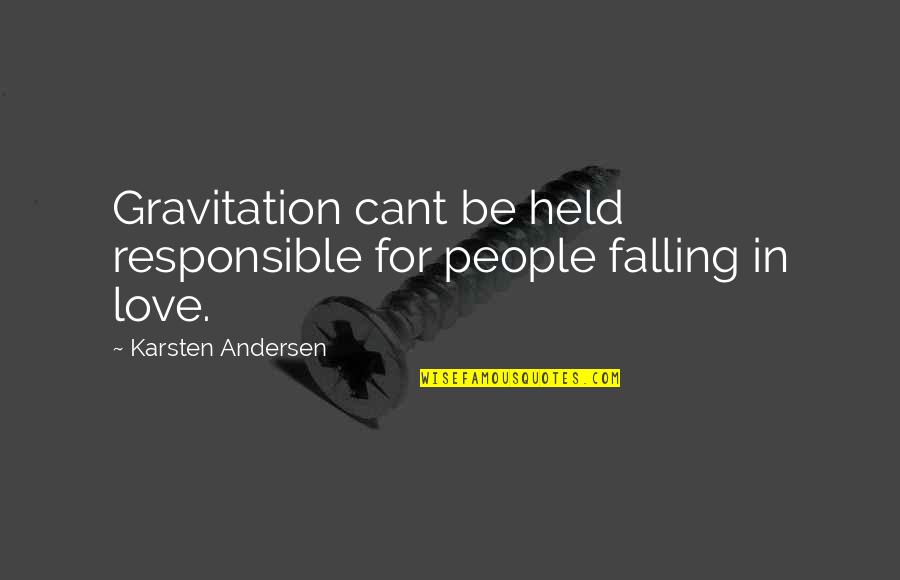 Gravitation cant be held responsible for people falling in love. —
Karsten Andersen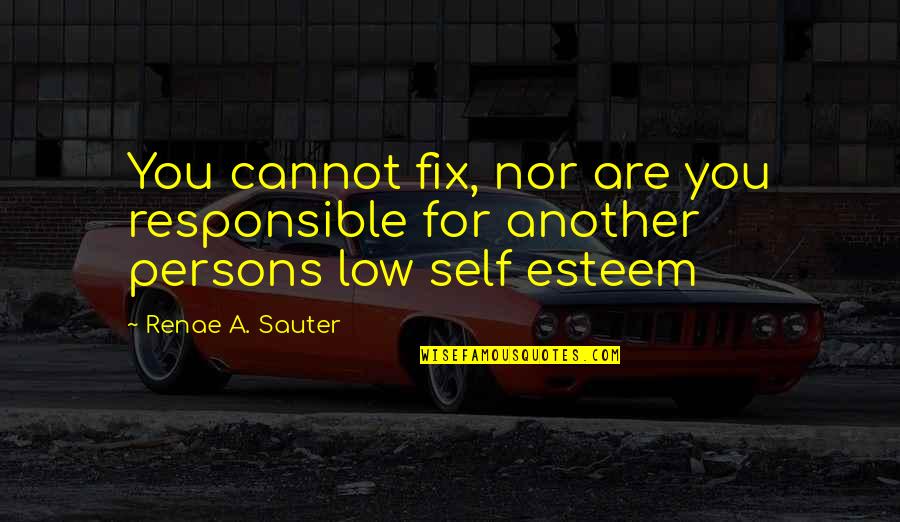 You cannot fix, nor are you responsible for another persons low self esteem —
Renae A. Sauter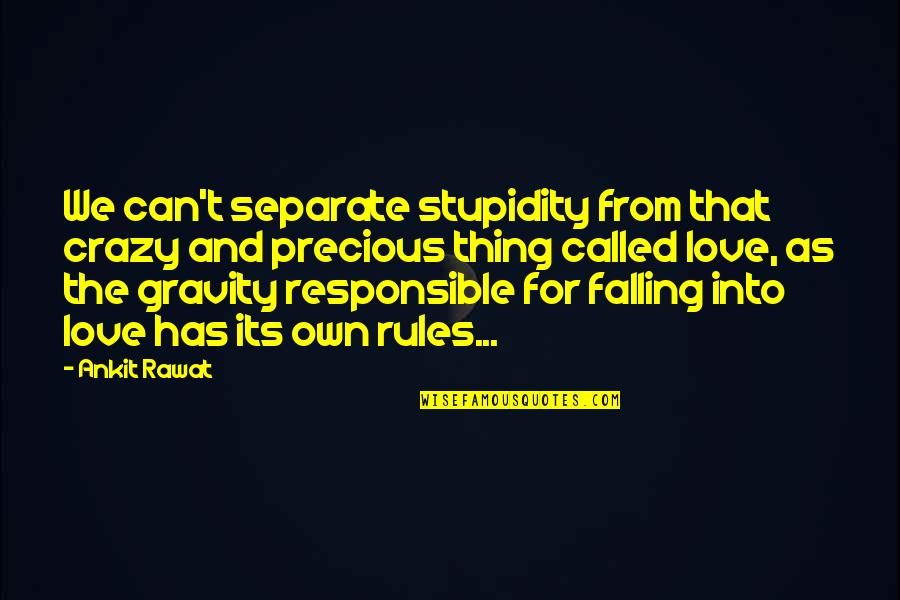 We can't separate stupidity from that crazy and precious thing called love, as the gravity responsible for falling into love has its own rules... —
Ankit Rawat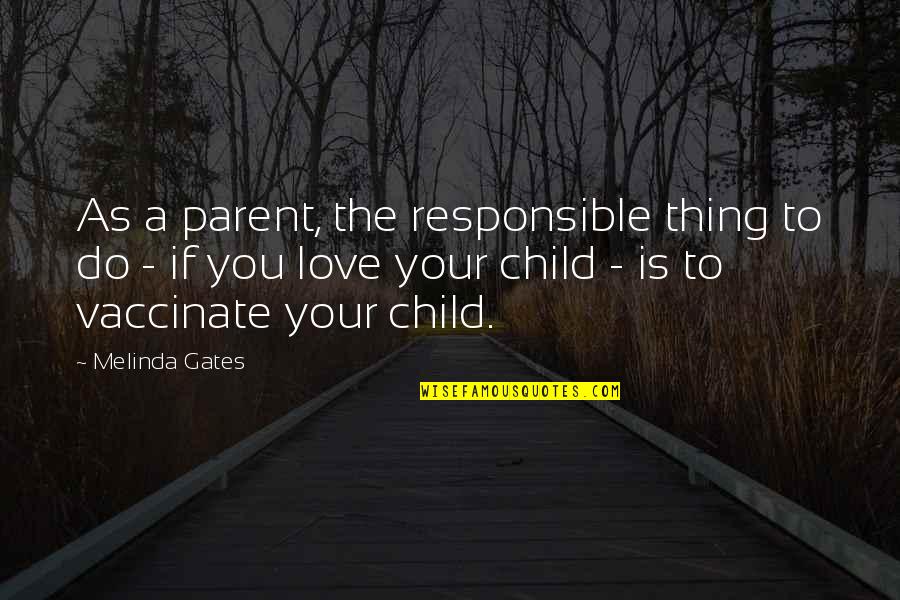 As a parent, the responsible thing to do - if you love your child - is to vaccinate your child. —
Melinda Gates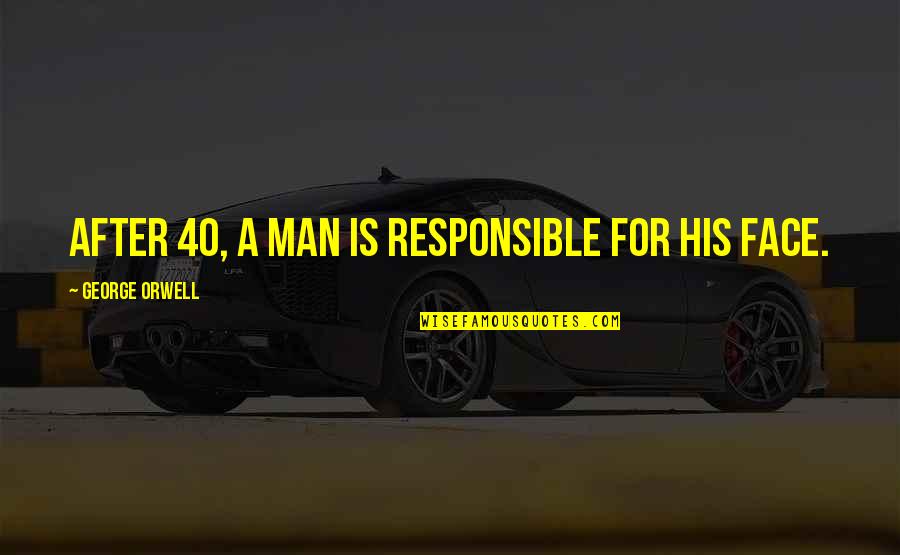 After 40, a man is responsible for his face. —
George Orwell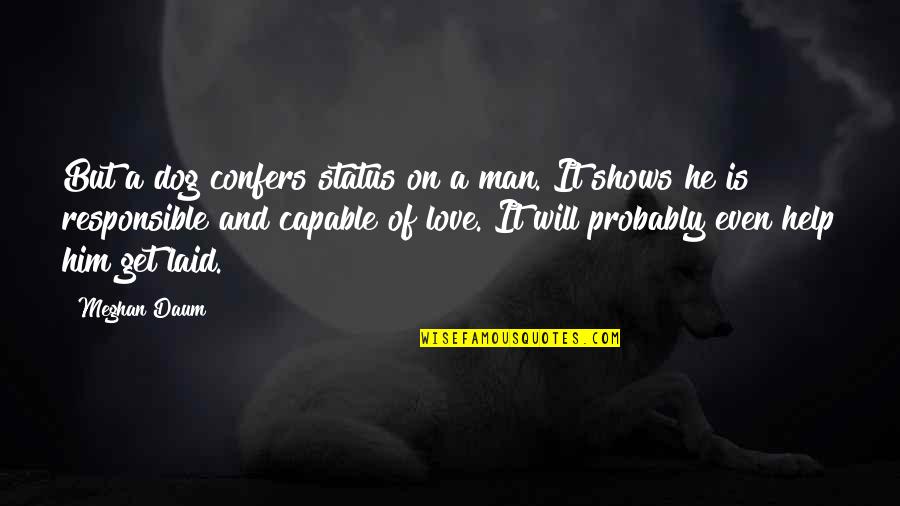 But a dog confers status on a man. It shows he is responsible and capable of love. It will probably even help him get laid. —
Meghan Daum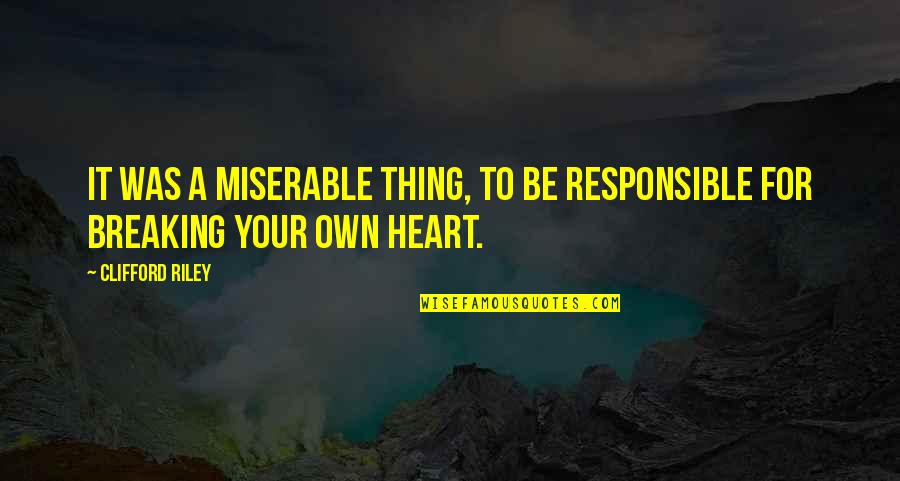 It was a miserable thing, to be responsible for breaking your own heart. —
Clifford Riley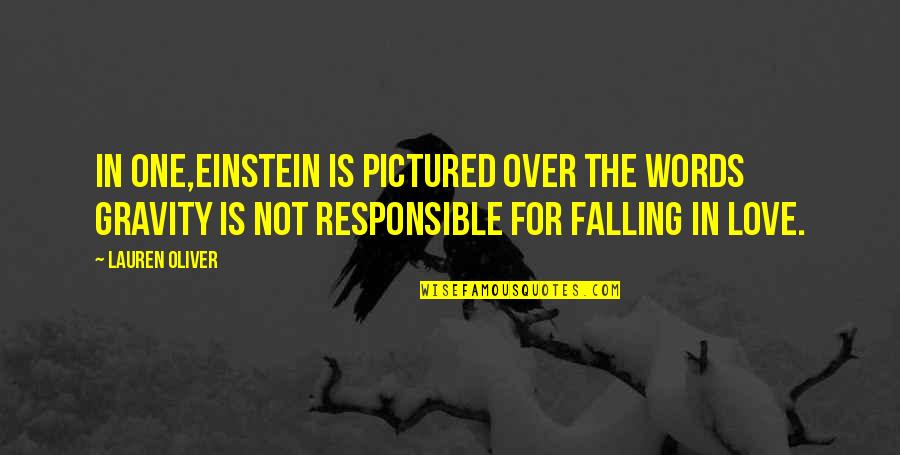 In one,Einstein is pictured over the words GRAVITY IS NOT RESPONSIBLE FOR FALLING IN LOVE. —
Lauren Oliver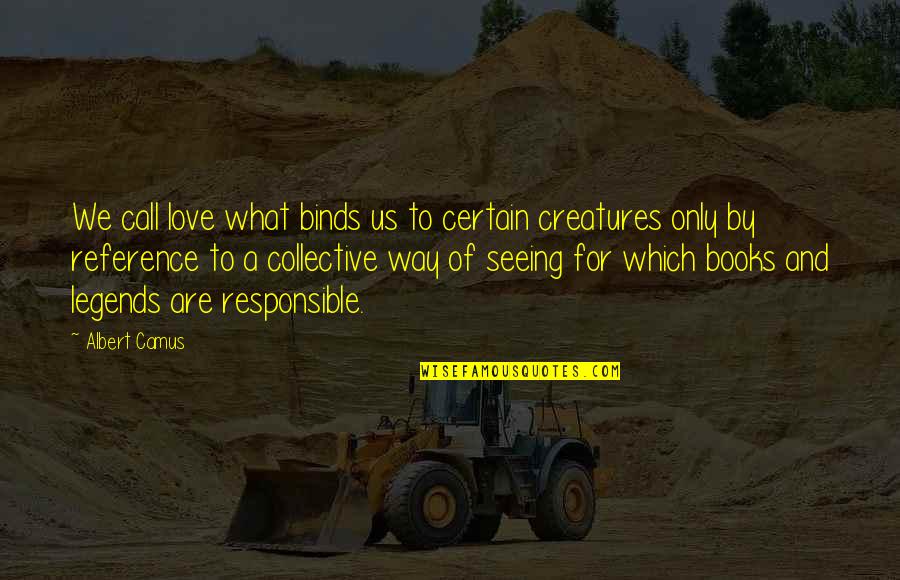 We call love what binds us to certain creatures only by reference to a collective way of seeing for which books and legends are responsible. —
Albert Camus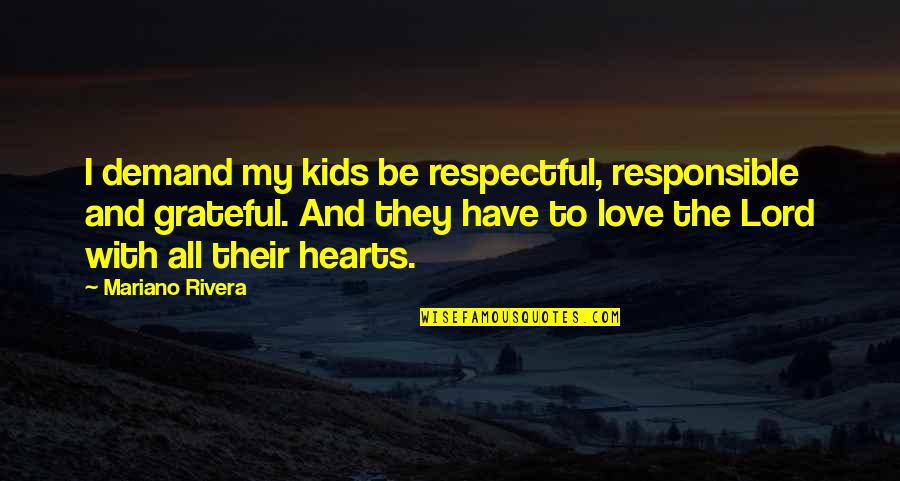 I demand my kids be respectful, responsible and grateful. And they have to love the Lord with all their hearts. —
Mariano Rivera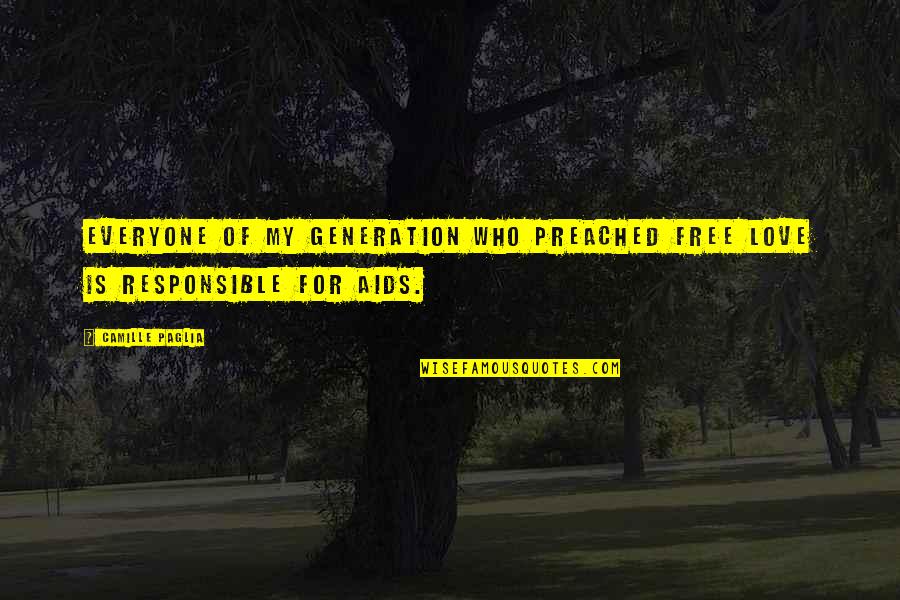 Everyone of my generation who preached free love is responsible for AIDS. —
Camille Paglia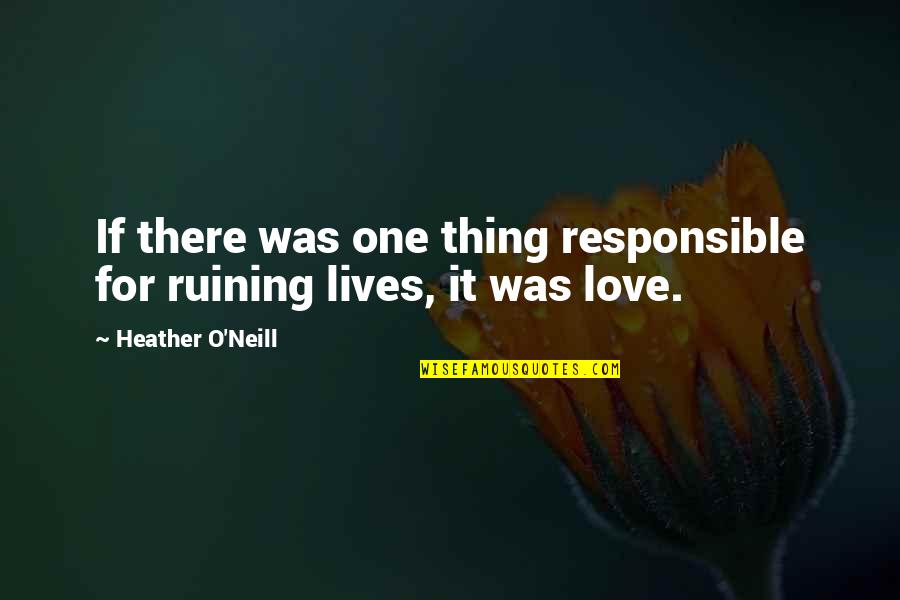 If there was one thing responsible for ruining lives, it was love. —
Heather O'Neill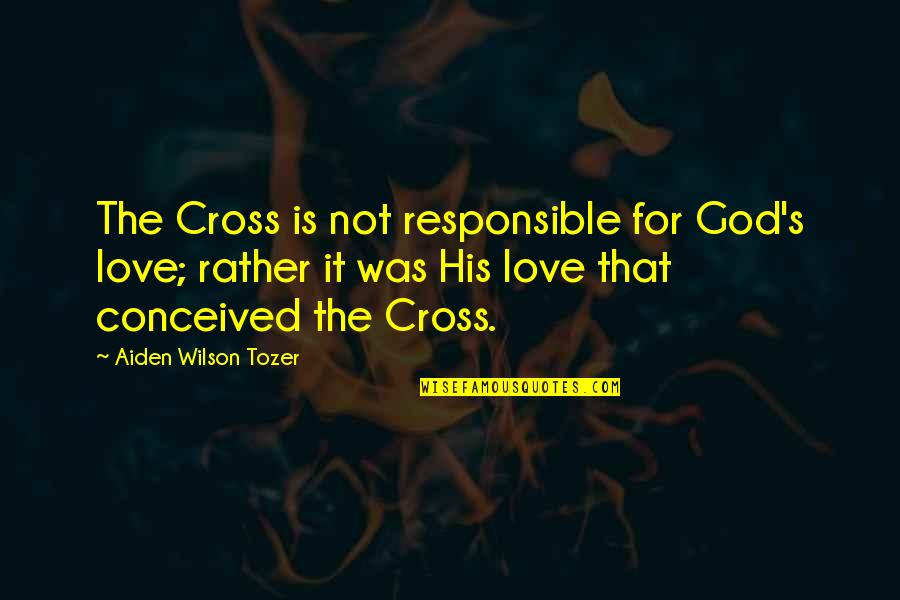 The Cross is not responsible for God's love; rather it was His love that conceived the Cross. —
Aiden Wilson Tozer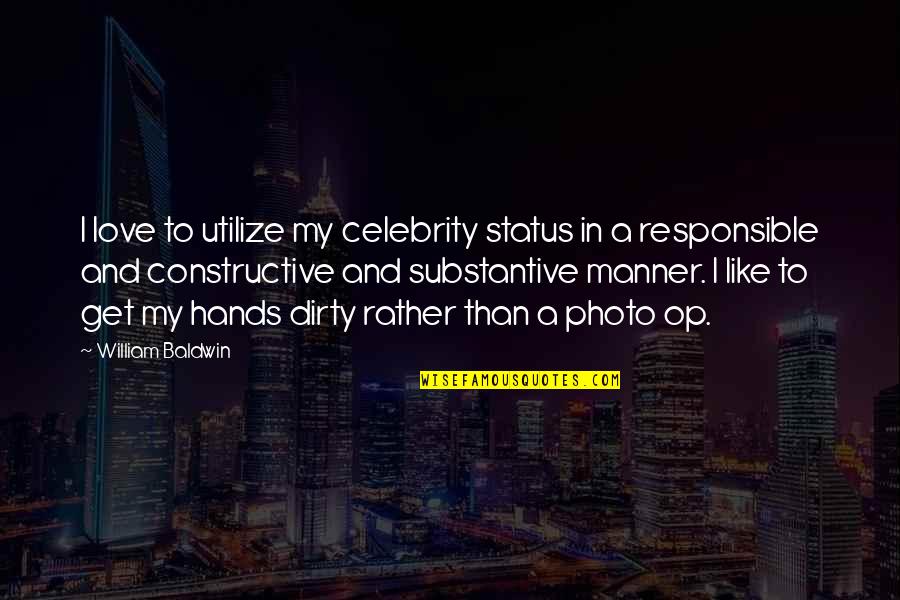 I love to utilize my celebrity status in a responsible and constructive and substantive manner. I like to get my hands dirty rather than a photo op. —
William Baldwin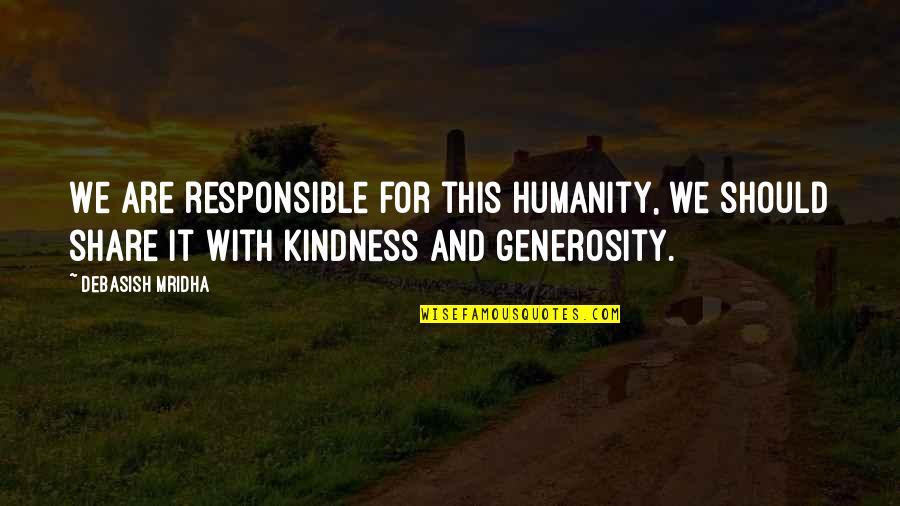 We are responsible for this humanity, we should share it with kindness and generosity. —
Debasish Mridha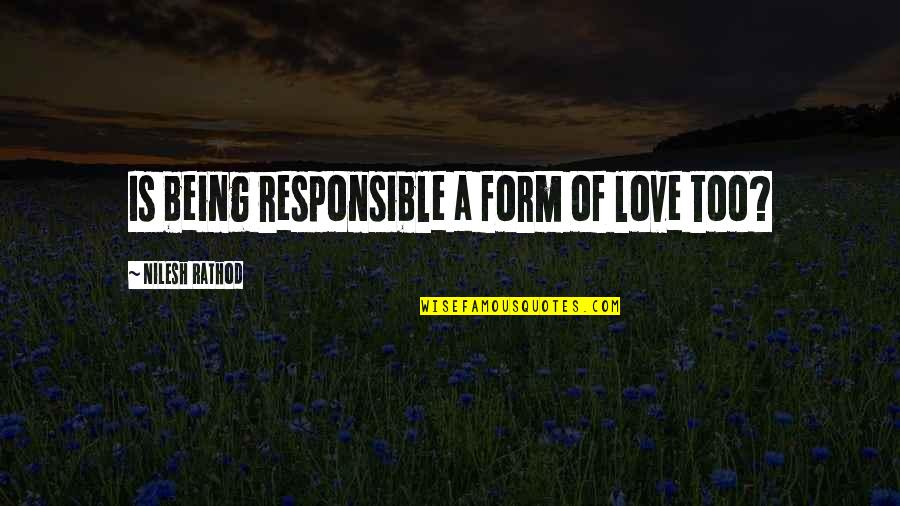 Is being responsible a form of love too? —
Nilesh Rathod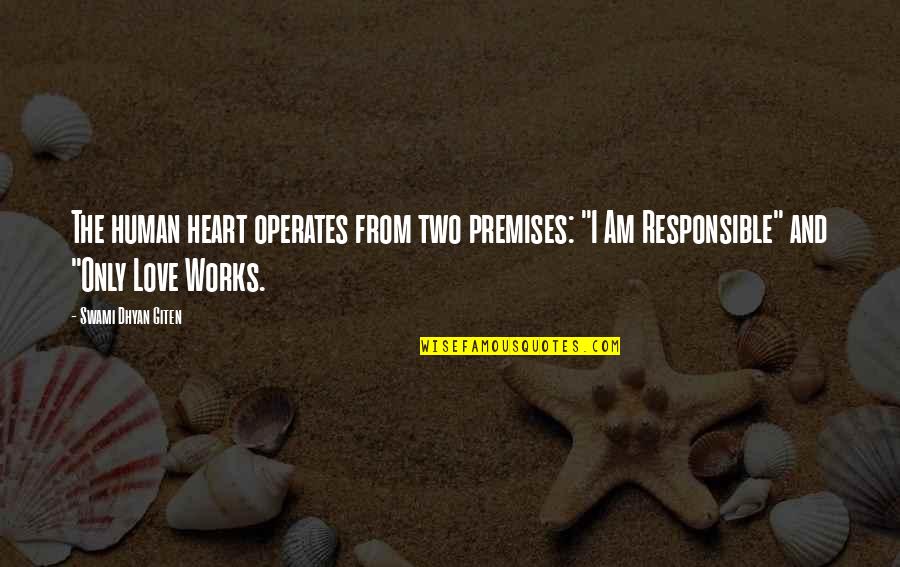 The human heart operates from two premises: "I Am Responsible" and "Only Love Works. —
Swami Dhyan Giten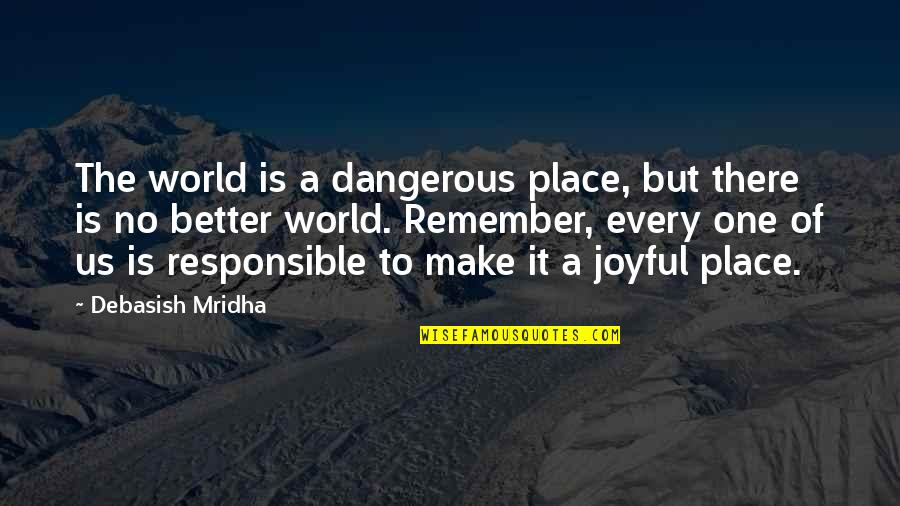 The world is a dangerous place, but there is no better world. Remember, every one of us is responsible to make it a joyful place. —
Debasish Mridha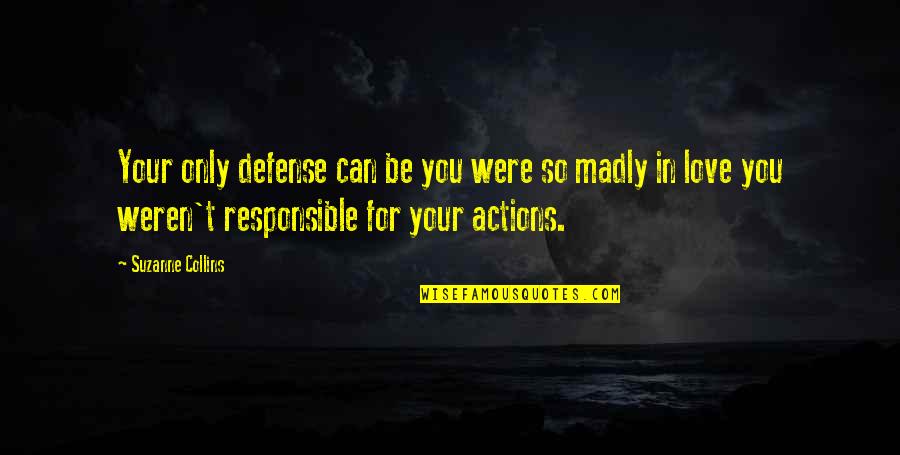 Your only defense can be you were so madly in love you weren't responsible for your actions. —
Suzanne Collins