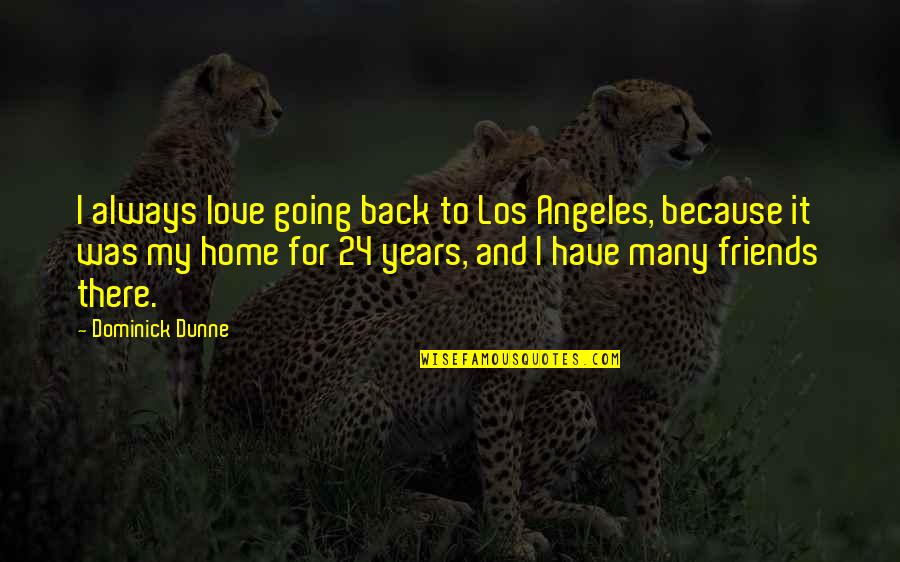 I always love going back to Los Angeles, because it was my home for 24 years, and I have many friends there.
—
Dominick Dunne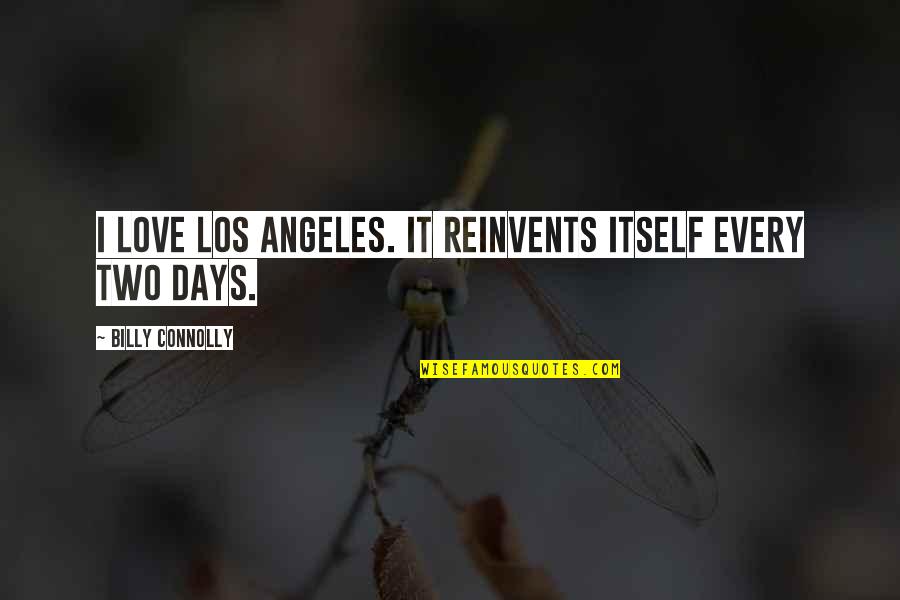 I love Los Angeles. It reinvents itself every two days.
—
Billy Connolly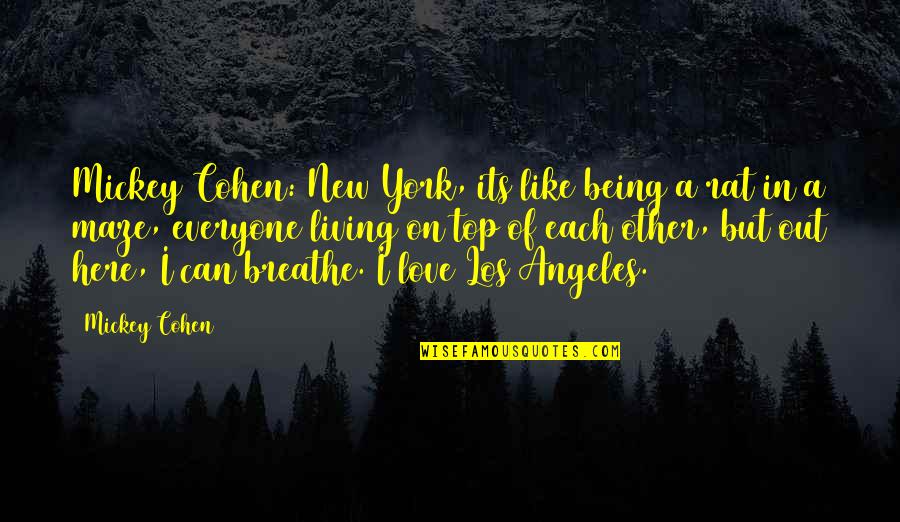 Mickey Cohen: New York, its like being a rat in a maze, everyone living on top of each other, but out here, I can breathe. I love Los Angeles.
—
Mickey Cohen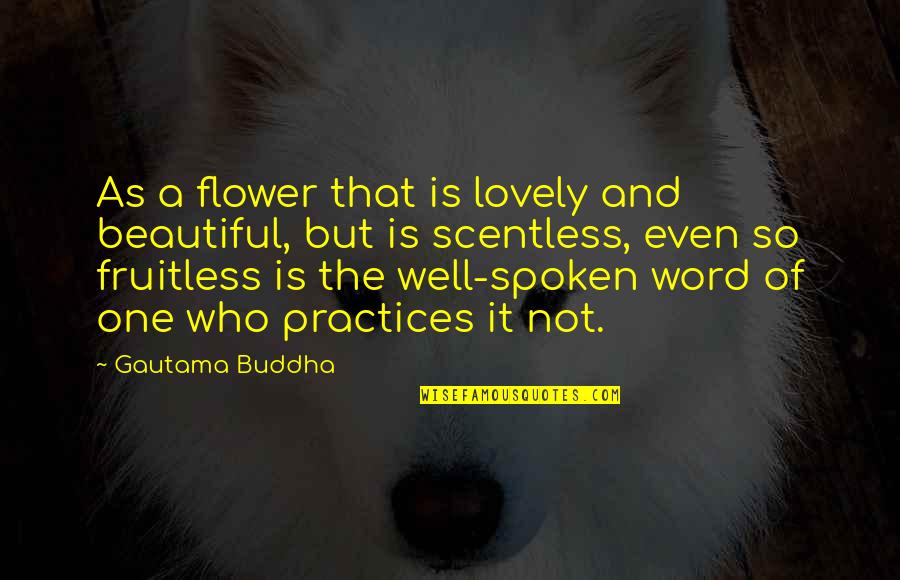 As a flower that is lovely and beautiful, but is scentless, even so fruitless is the well-spoken word of one who practices it not.
—
Gautama Buddha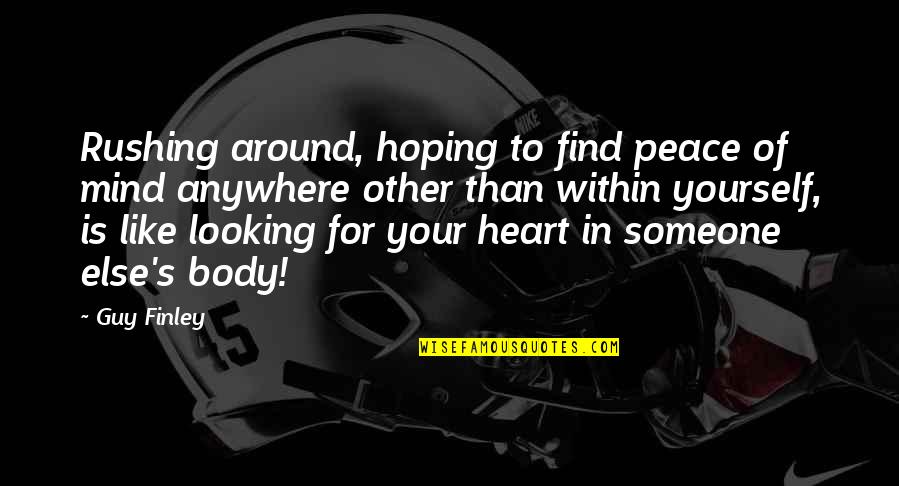 Rushing around, hoping to find peace of mind anywhere other than within yourself, is like looking for your heart in someone else's body!
—
Guy Finley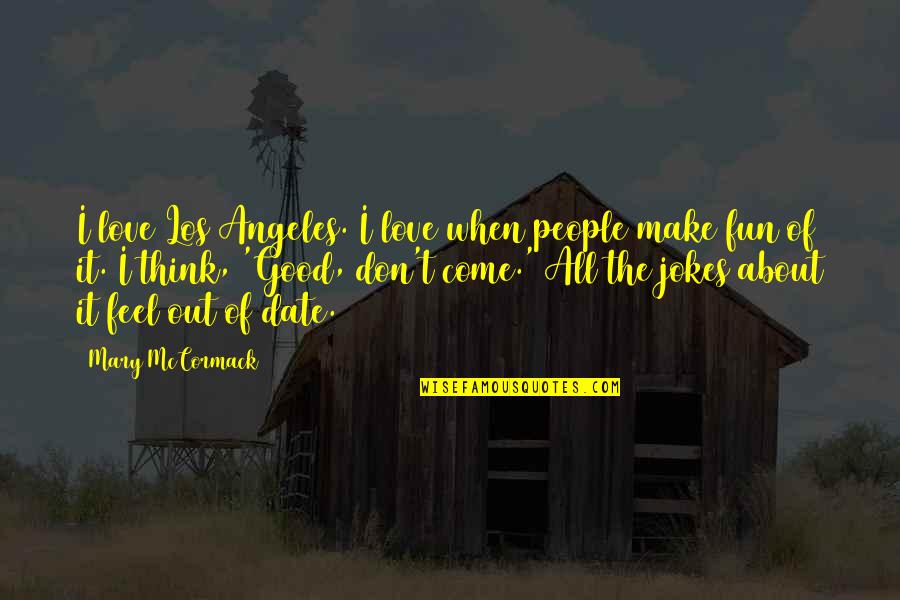 I love Los Angeles. I love when people make fun of it. I think, 'Good, don't come.' All the jokes about it feel out of date.
—
Mary McCormack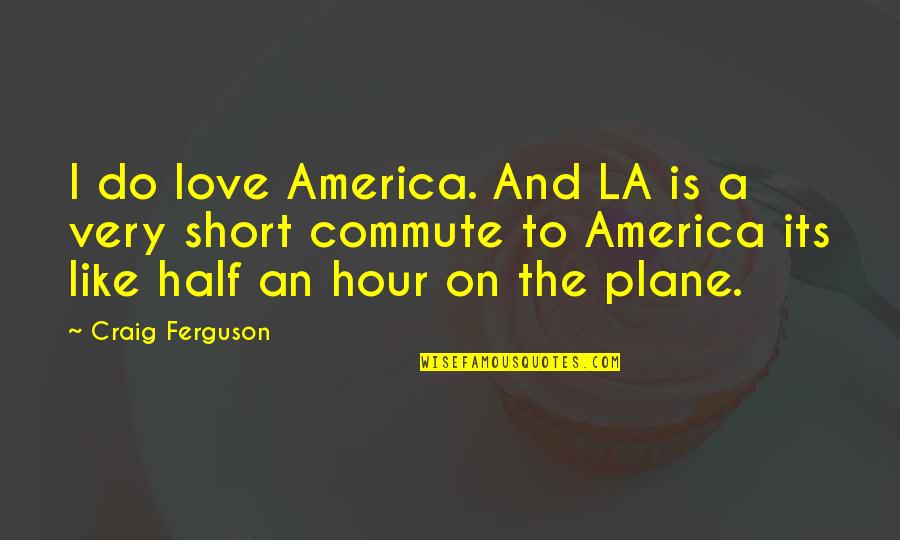 I do love America. And LA is a very short commute to America its like half an hour on the plane.
—
Craig Ferguson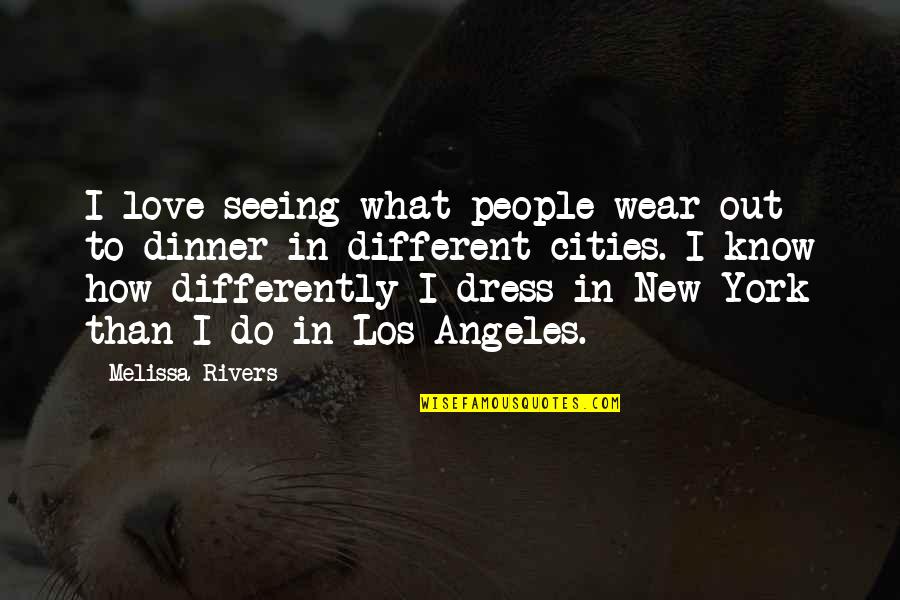 I love seeing what people wear out to dinner in different cities. I know how differently I dress in New York than I do in Los Angeles. —
Melissa Rivers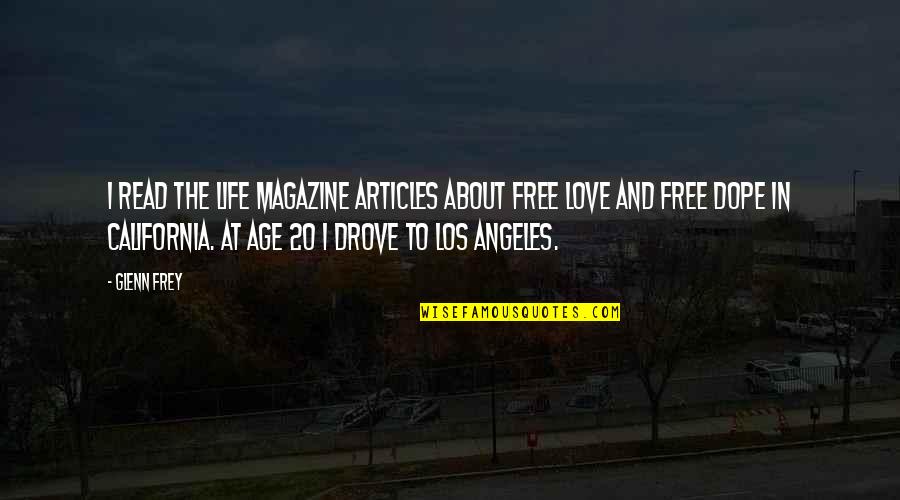 I read the Life magazine articles about free love and free dope in California. At age 20 I drove to Los Angeles. —
Glenn Frey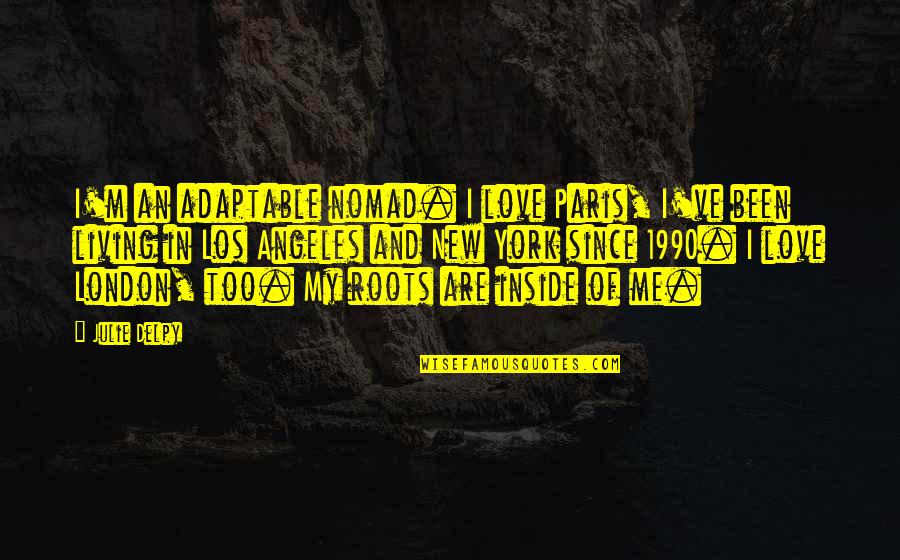 I'm an adaptable nomad. I love Paris, I've been living in Los Angeles and New York since 1990. I love London, too. My roots are inside of me. —
Julie Delpy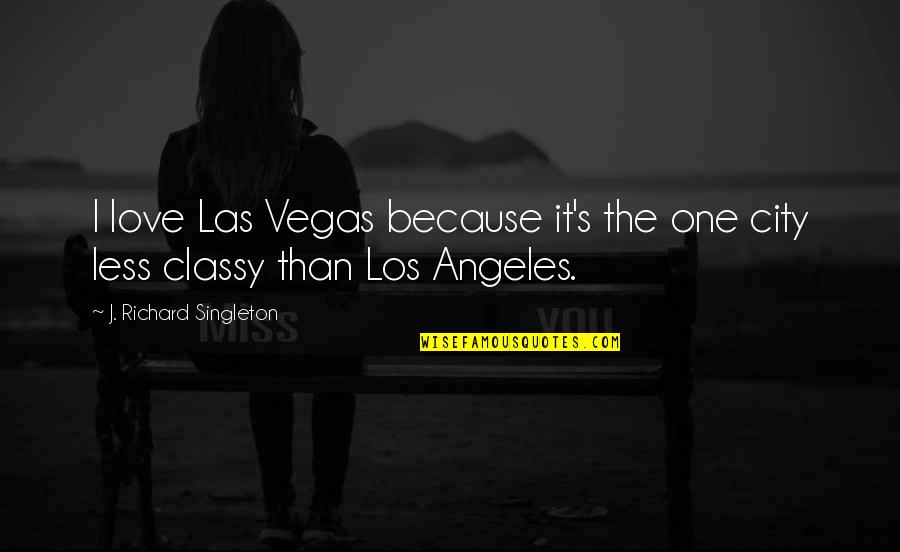 I love Las Vegas because it's the one city less classy than Los Angeles. —
J. Richard Singleton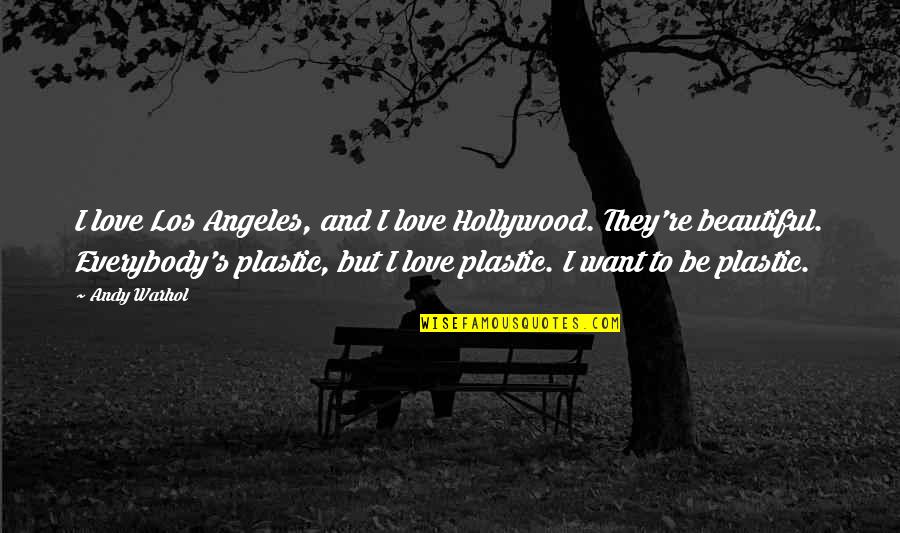 I love Los Angeles, and I love Hollywood. They're beautiful. Everybody's plastic, but I love plastic. I want to be plastic. —
Andy Warhol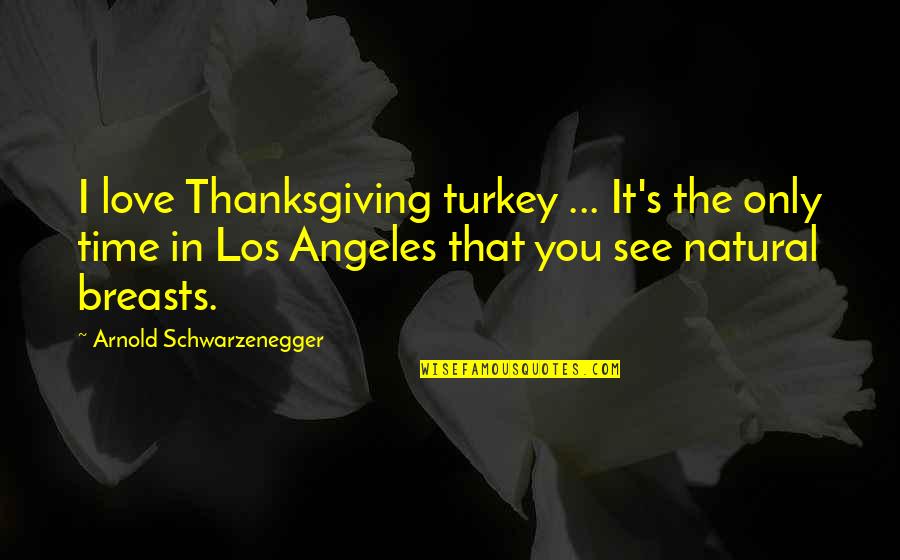 I love Thanksgiving turkey ... It's the only time in Los Angeles that you see natural breasts. —
Arnold Schwarzenegger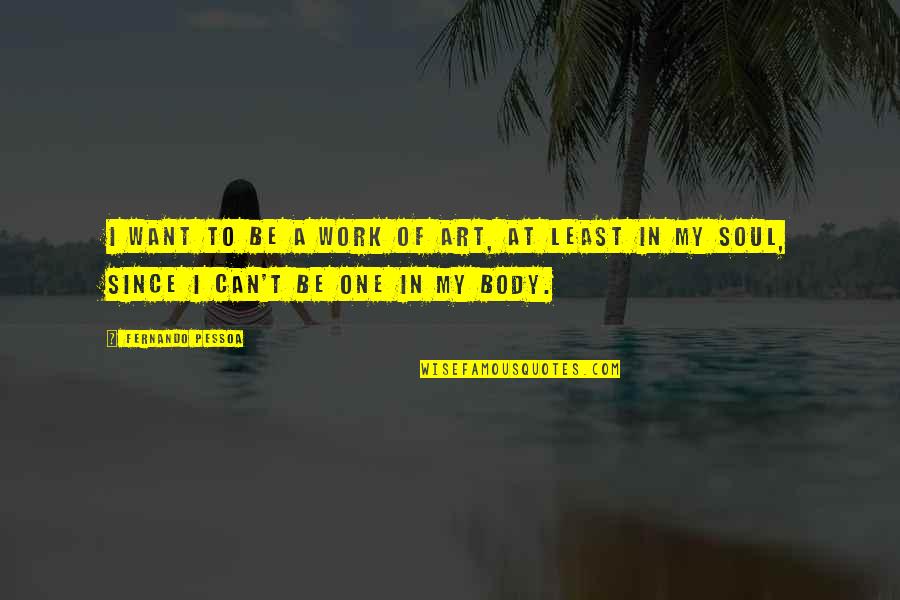 I want to be a work of art, at least in my soul, since I can't be one in my body. —
Fernando Pessoa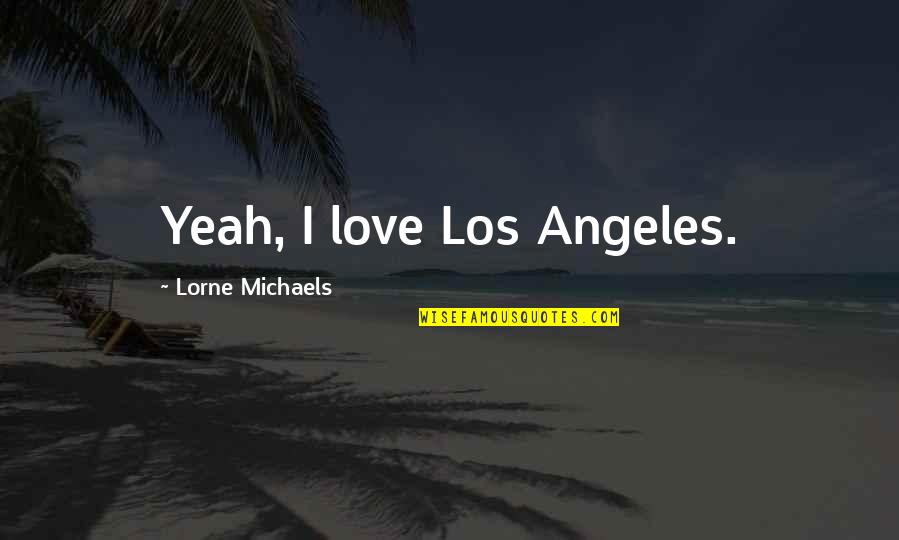 Yeah, I love Los Angeles. —
Lorne Michaels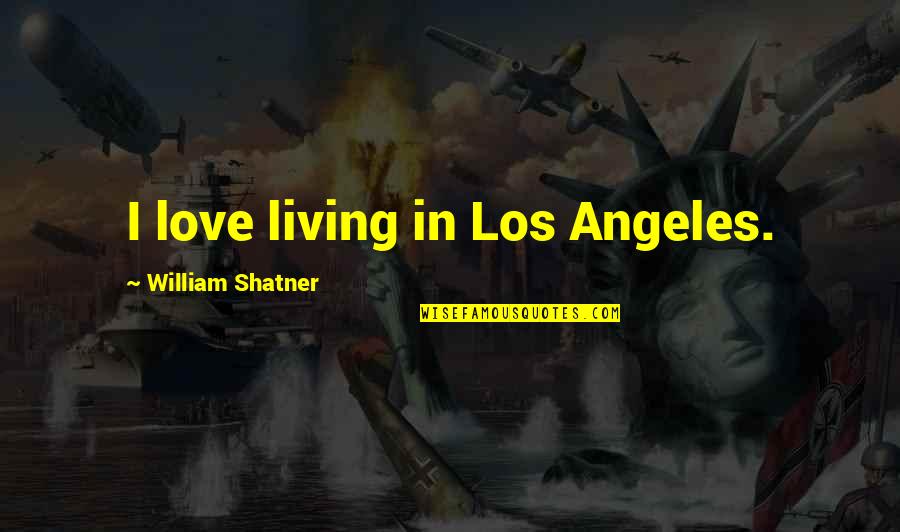 I love living in Los Angeles. —
William Shatner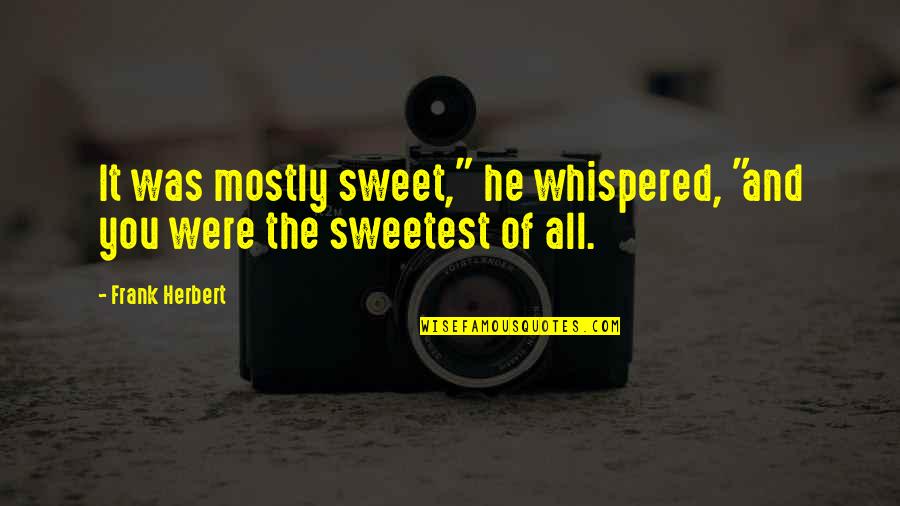 It was mostly sweet," he whispered, "and you were the sweetest of all. —
Frank Herbert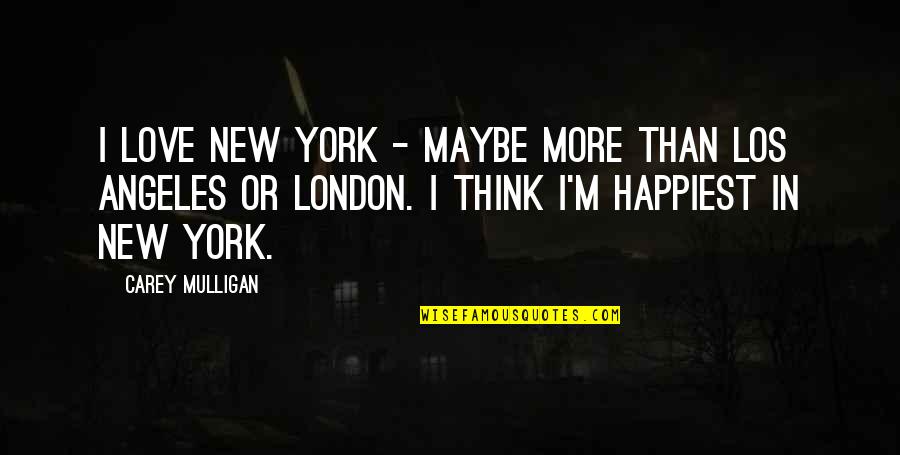 I love New York - maybe more than Los Angeles or London. I think I'm happiest in New York. —
Carey Mulligan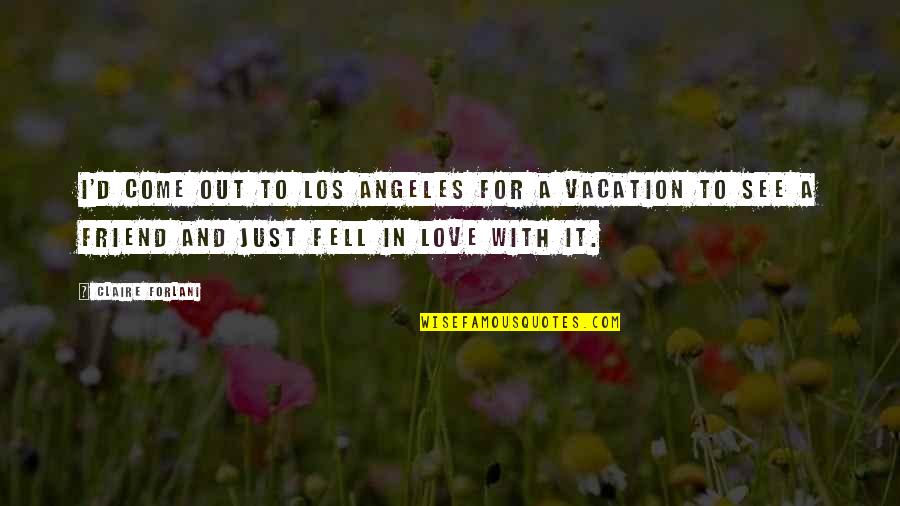 I'd come out to Los Angeles for a vacation to see a friend and just fell in love with it. —
Claire Forlani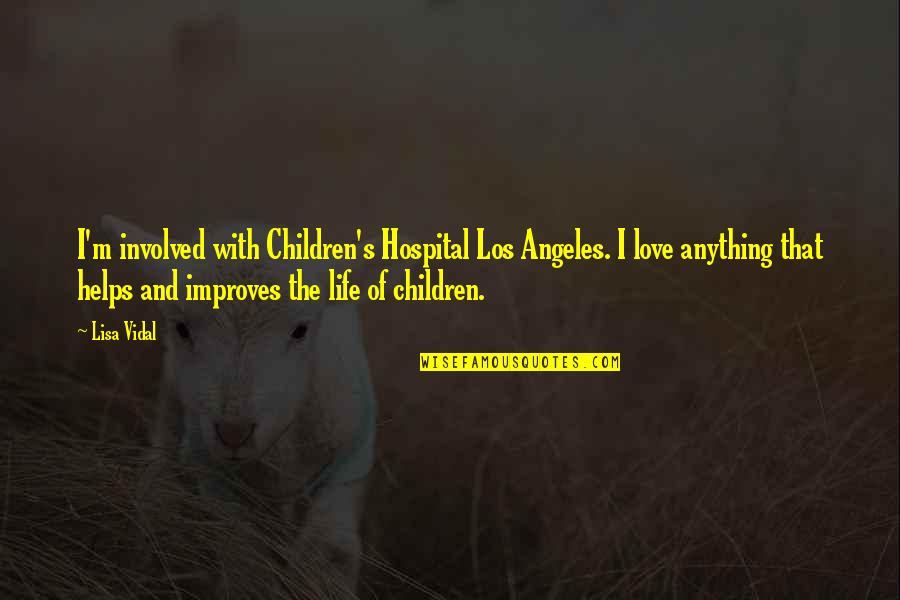 I'm involved with Children's Hospital Los Angeles. I love anything that helps and improves the life of children. —
Lisa Vidal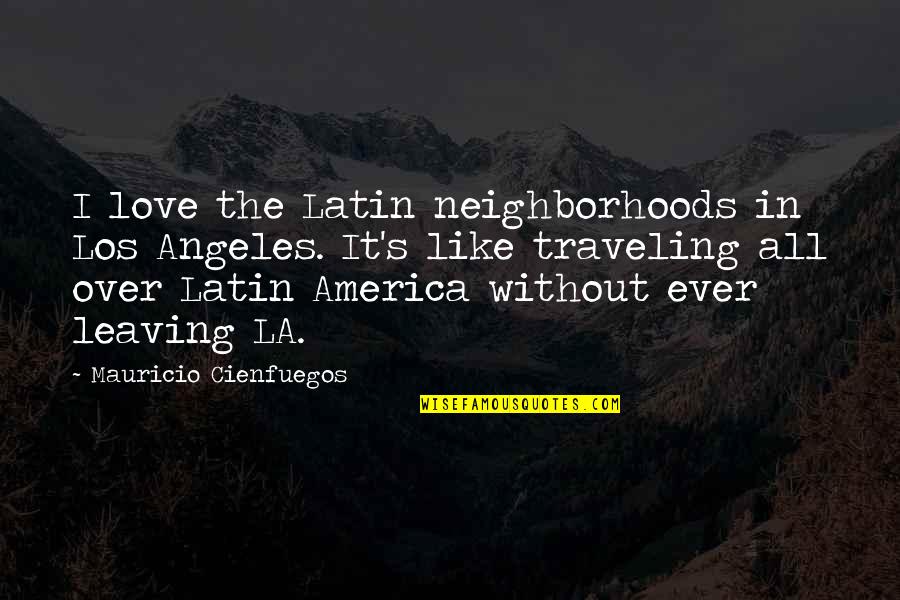 I love the Latin neighborhoods in Los Angeles. It's like traveling all over Latin America without ever leaving LA. —
Mauricio Cienfuegos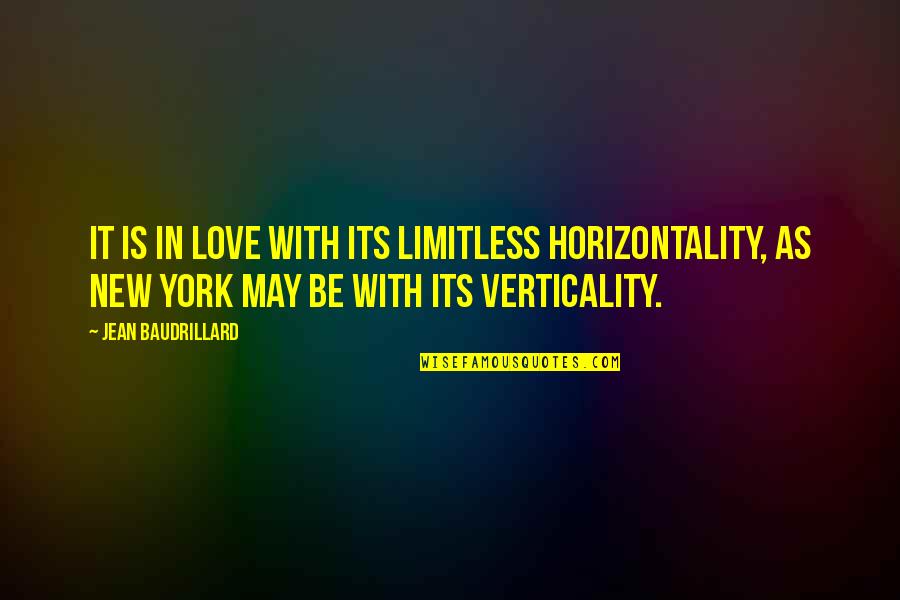 It is in love with its limitless horizontality, as New York may be with its verticality. —
Jean Baudrillard
There's such a unique humour in Wales that I just love and miss in Los Angeles. —
Matthew Rhys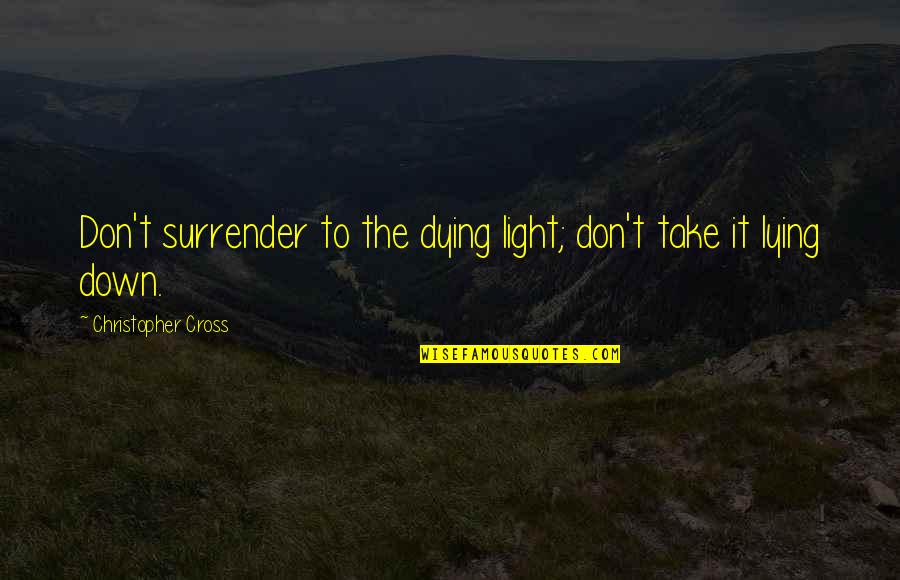 Don't surrender to the dying light; don't take it lying down. —
Christopher Cross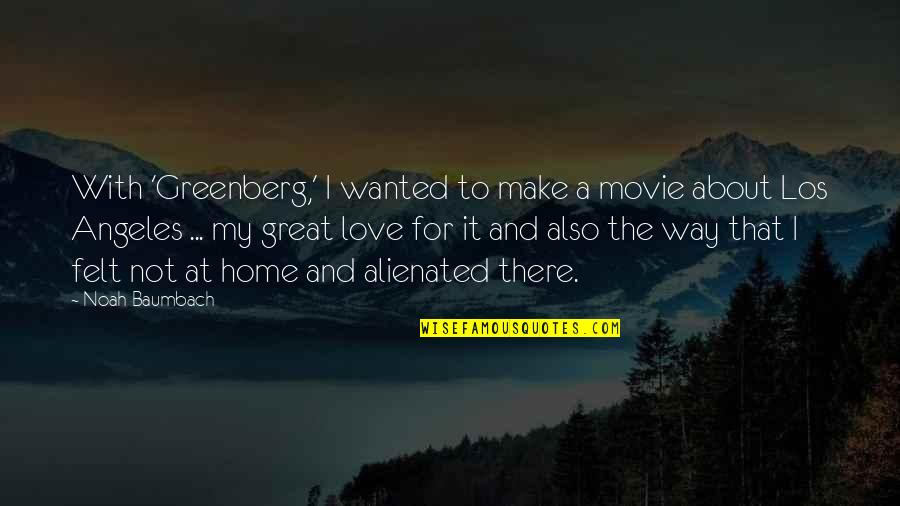 With 'Greenberg,' I wanted to make a movie about Los Angeles ... my great love for it and also the way that I felt not at home and alienated there. —
Noah Baumbach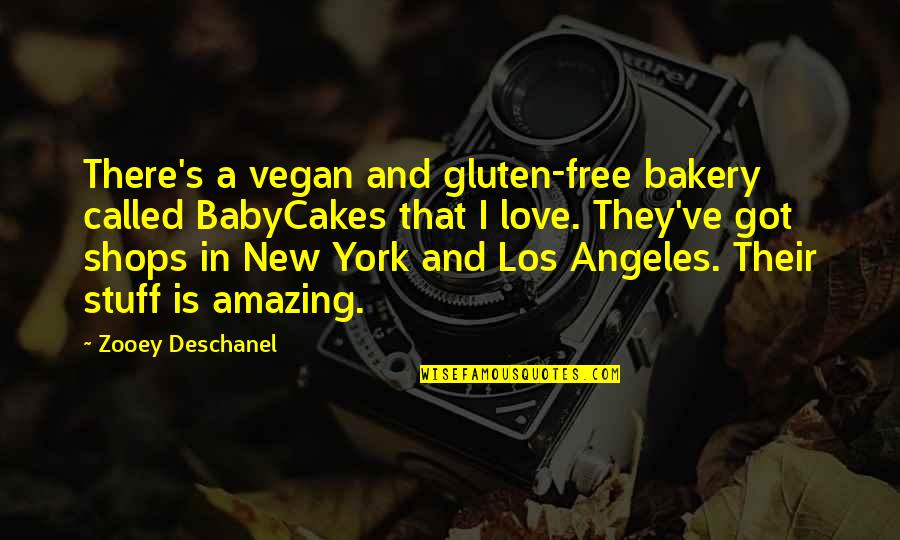 There's a vegan and gluten-free bakery called BabyCakes that I love. They've got shops in New York and Los Angeles. Their stuff is amazing. —
Zooey Deschanel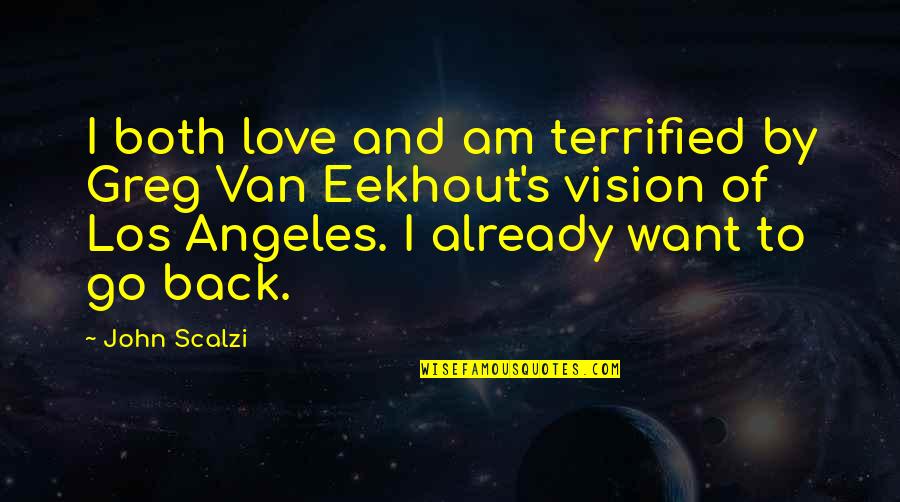 I both love and am terrified by Greg Van Eekhout's vision of Los Angeles. I already want to go back. —
John Scalzi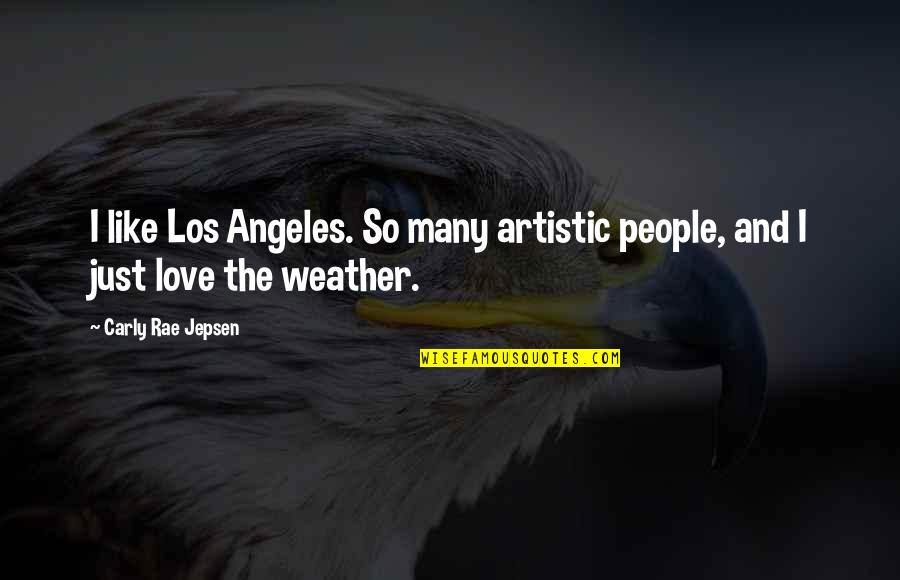 I like Los Angeles. So many artistic people, and I just love the weather. —
Carly Rae Jepsen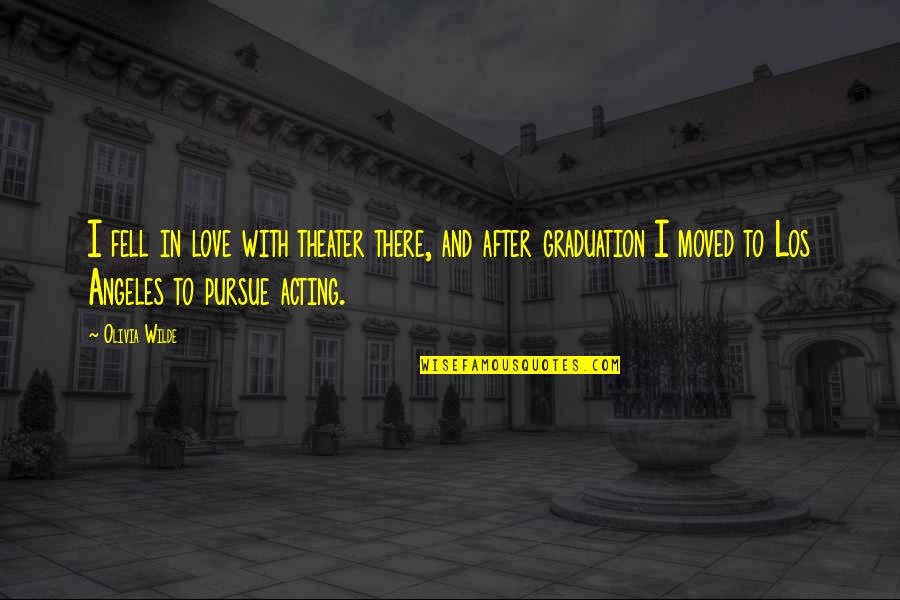 I fell in love with theater there, and after graduation I moved to Los Angeles to pursue acting. —
Olivia Wilde