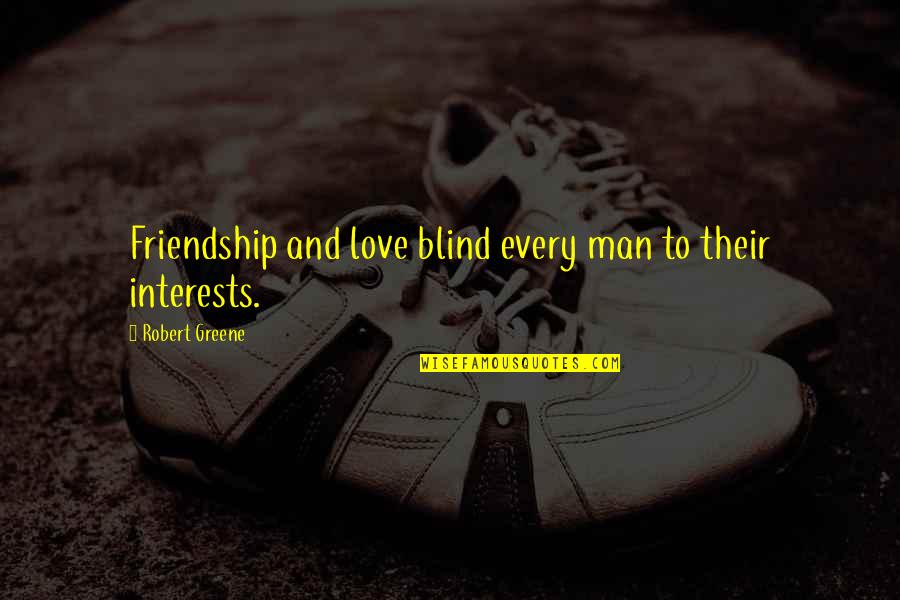 Friendship and love blind every man to their interests.
—
Robert Greene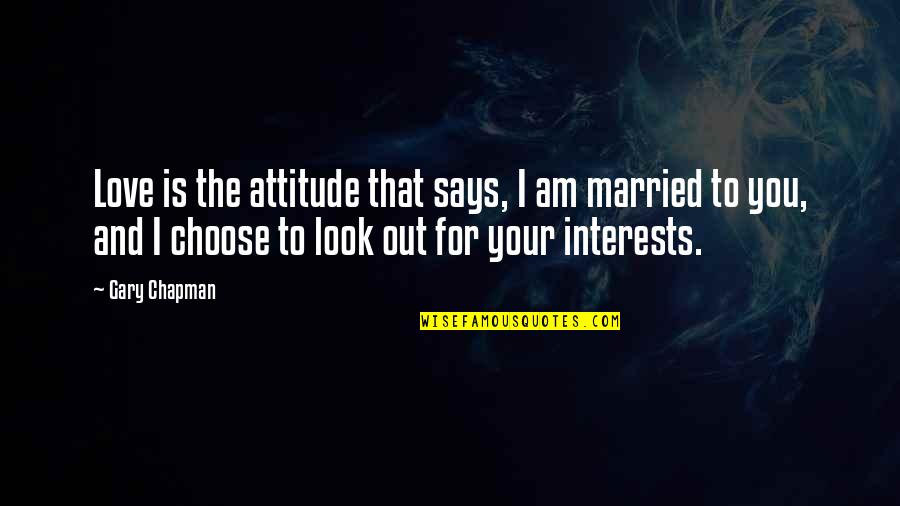 Love is the attitude that says, I am married to you, and I choose to look out for your interests.
—
Gary Chapman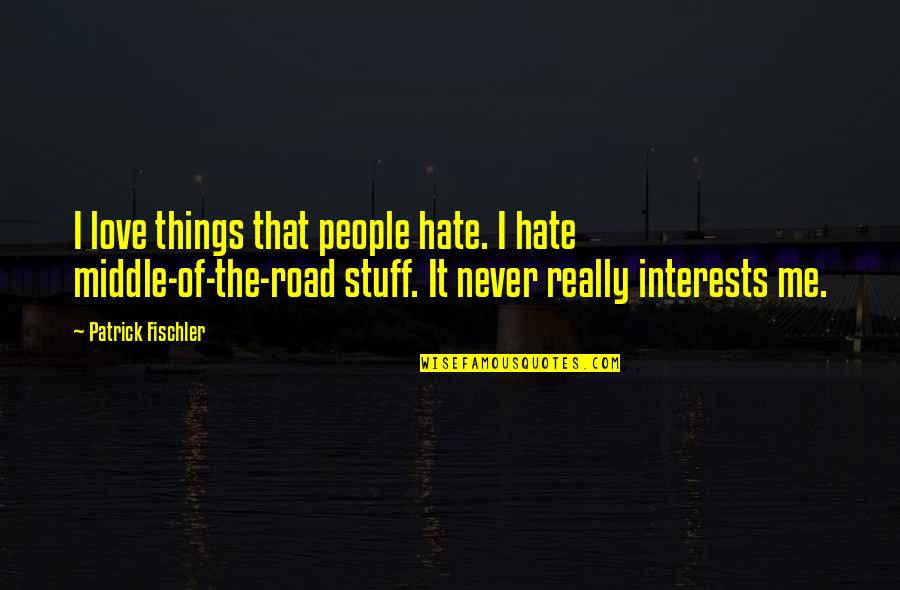 I love things that people hate. I hate middle-of-the-road stuff. It never really interests me.
—
Patrick Fischler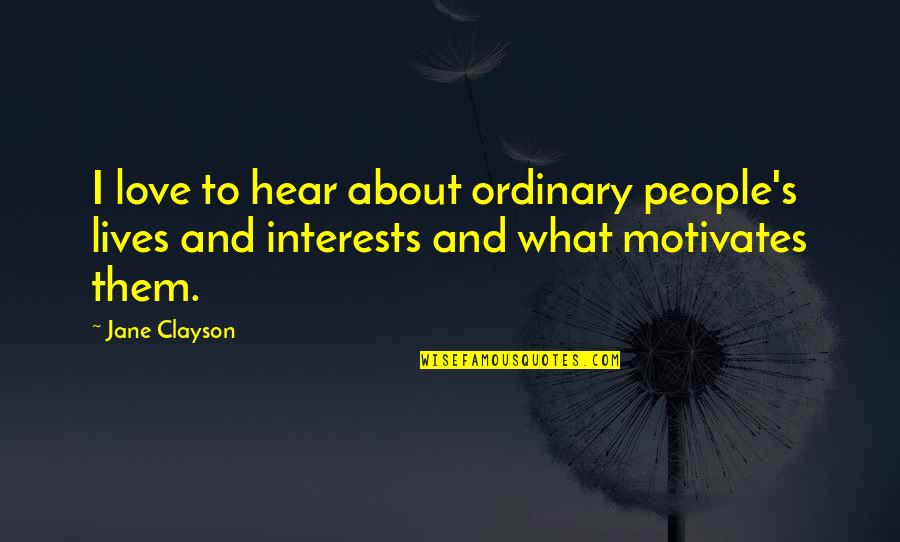 I love to hear about ordinary people's lives and interests and what motivates them.
—
Jane Clayson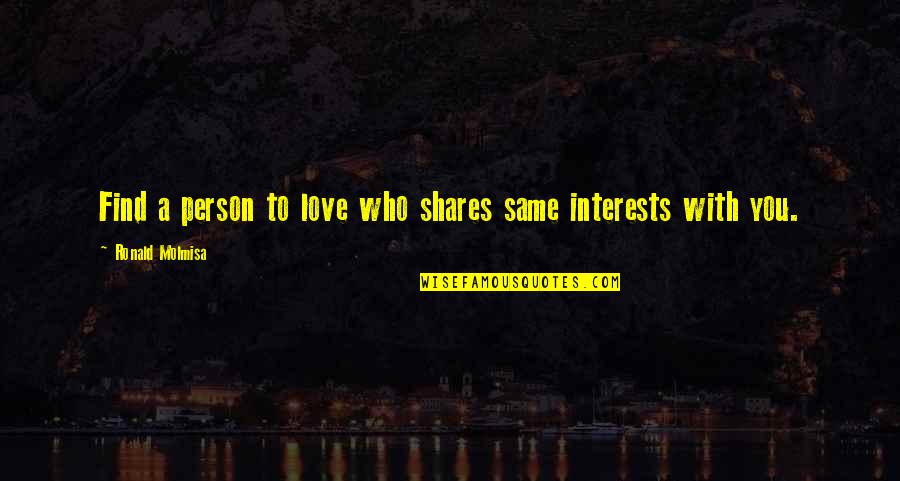 Find a person to love who shares same interests with you.
—
Ronald Molmisa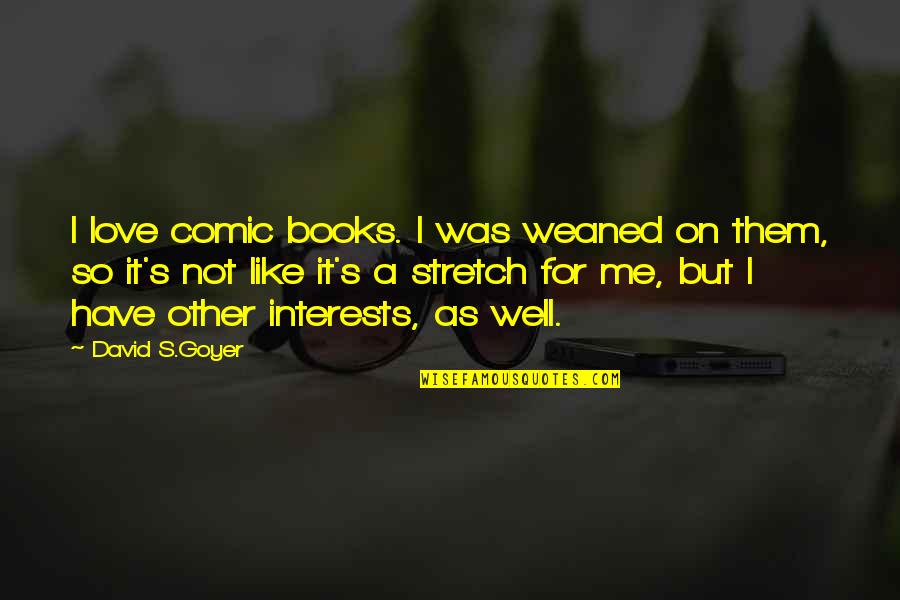 I love comic books. I was weaned on them, so it's not like it's a stretch for me, but I have other interests, as well.
—
David S.Goyer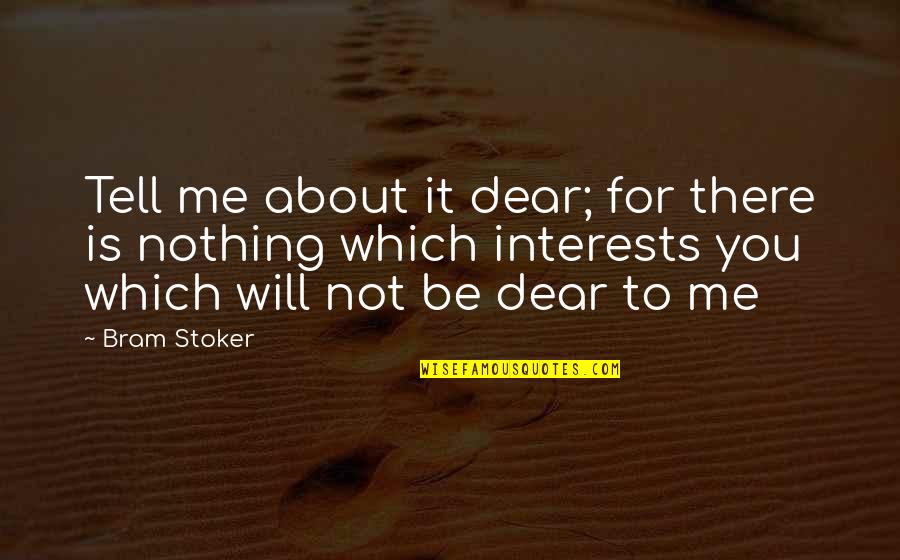 Tell me about it dear; for there is nothing which interests you which will not be dear to me
—
Bram Stoker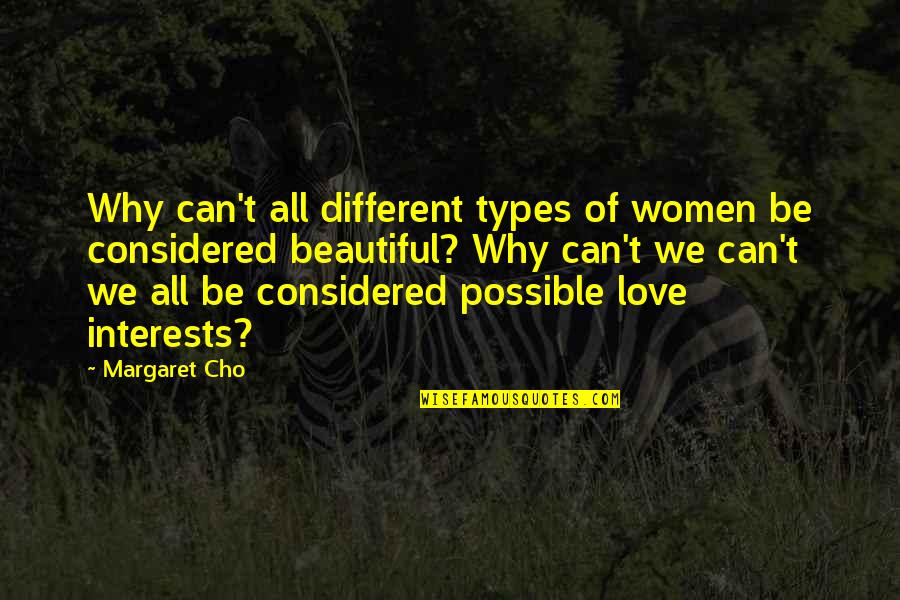 Why can't all different types of women be considered beautiful? Why can't we can't we all be considered possible
love interests
? —
Margaret Cho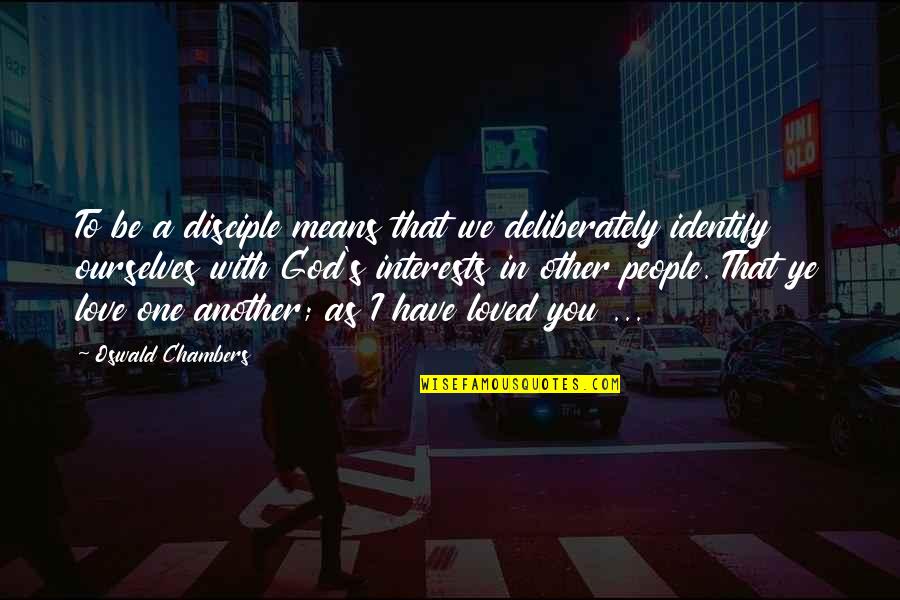 To be a disciple means that we deliberately identify ourselves with God's interests in other people. That ye love one another; as I have loved you ... —
Oswald Chambers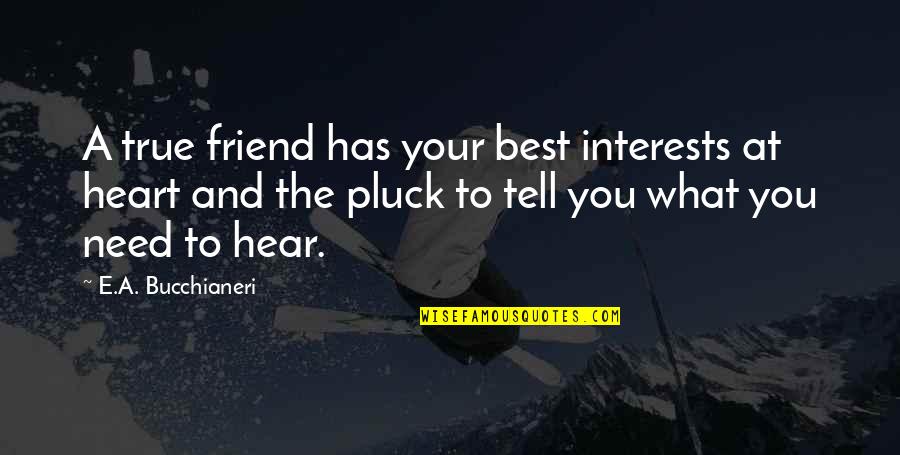 A true friend has your best interests at heart and the pluck to tell you what you need to hear. —
E.A. Bucchianeri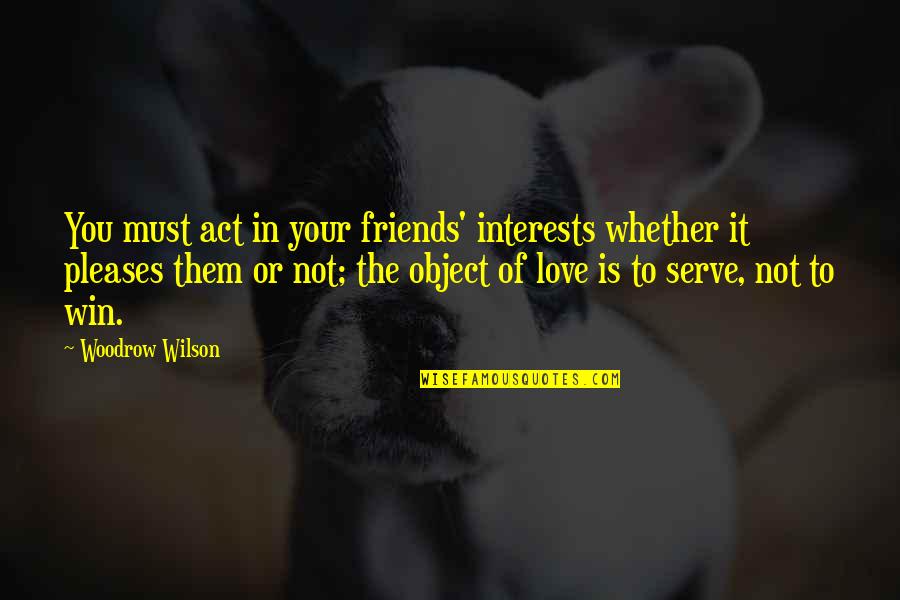 You must act in your friends' interests whether it pleases them or not; the object of love is to serve, not to win. —
Woodrow Wilson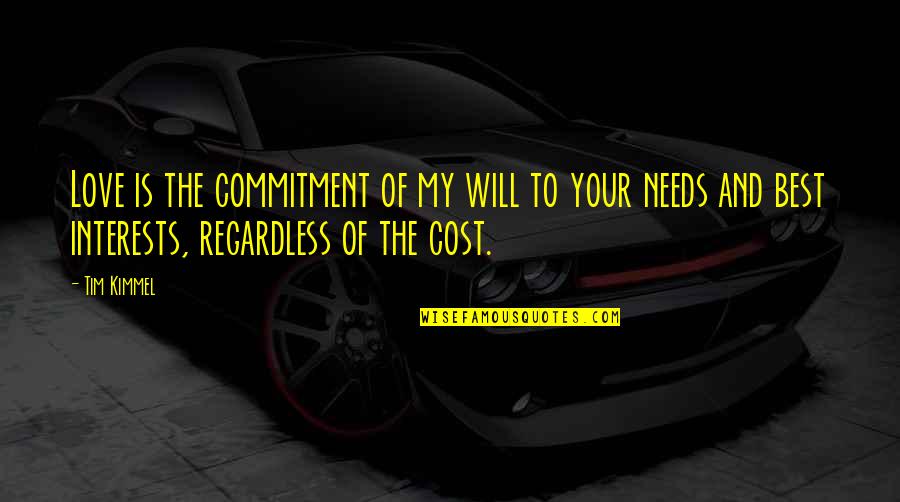 Love is the commitment of my will to your needs and best interests, regardless of the cost. —
Tim Kimmel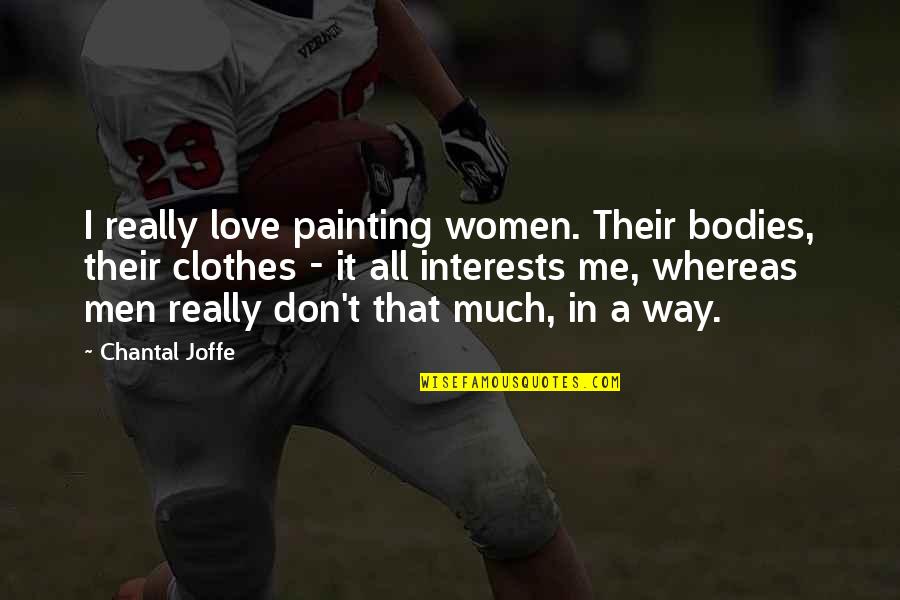 I really love painting women. Their bodies, their clothes - it all interests me, whereas men really don't that much, in a way. —
Chantal Joffe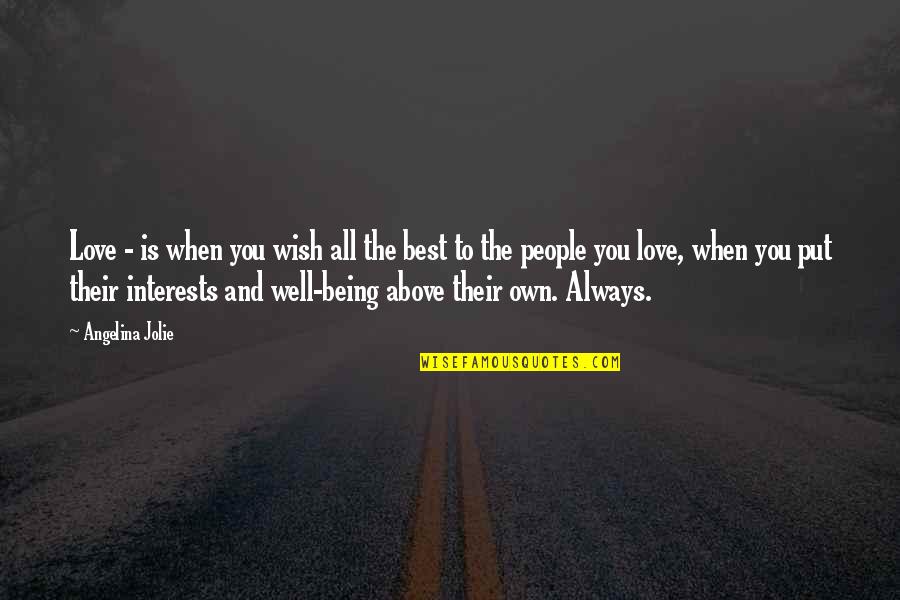 Love - is when you wish all the best to the people you love, when you put their interests and well-being above their own. Always. —
Angelina Jolie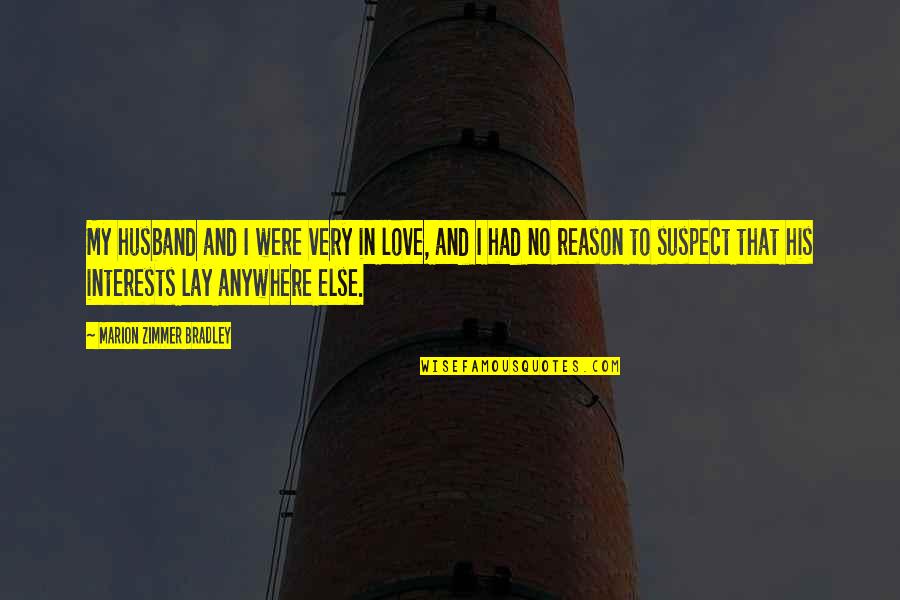 My husband and I were very in love, and I had no reason to suspect that his interests lay anywhere else. —
Marion Zimmer Bradley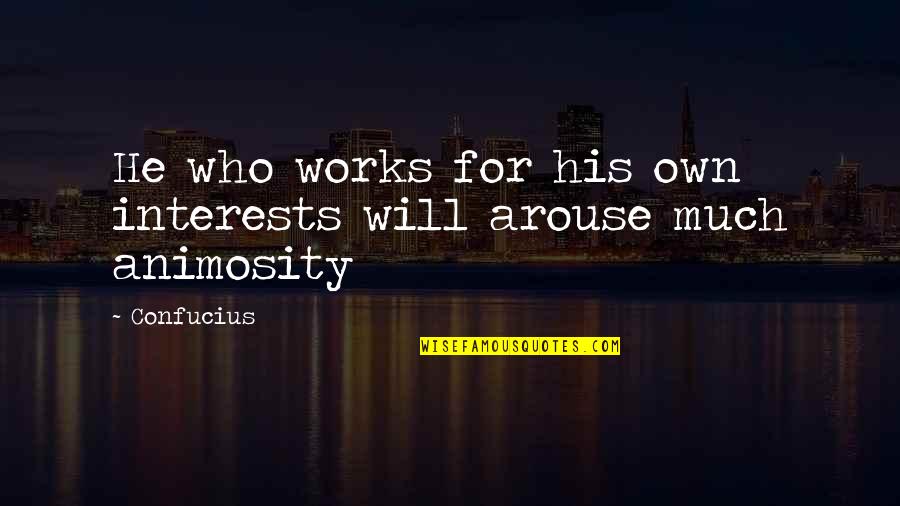 He who works for his own interests will arouse much animosity —
Confucius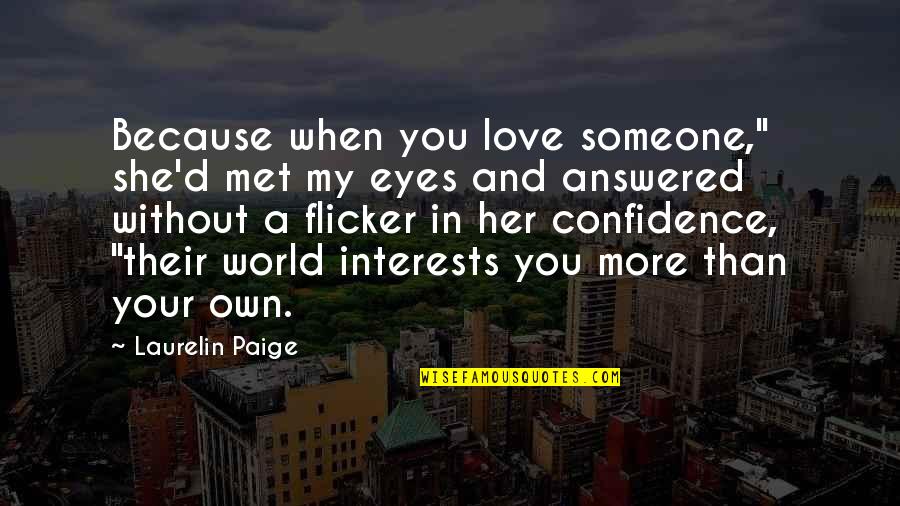 Because when you love someone," she'd met my eyes and answered without a flicker in her confidence, "their world interests you more than your own. —
Laurelin Paige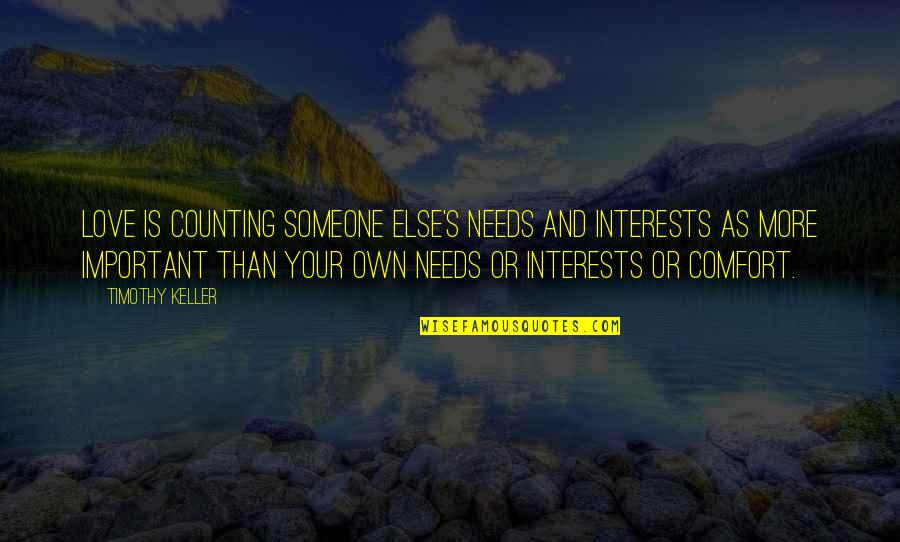 Love is counting someone else's needs and interests as more important than your own needs or interests or comfort. —
Timothy Keller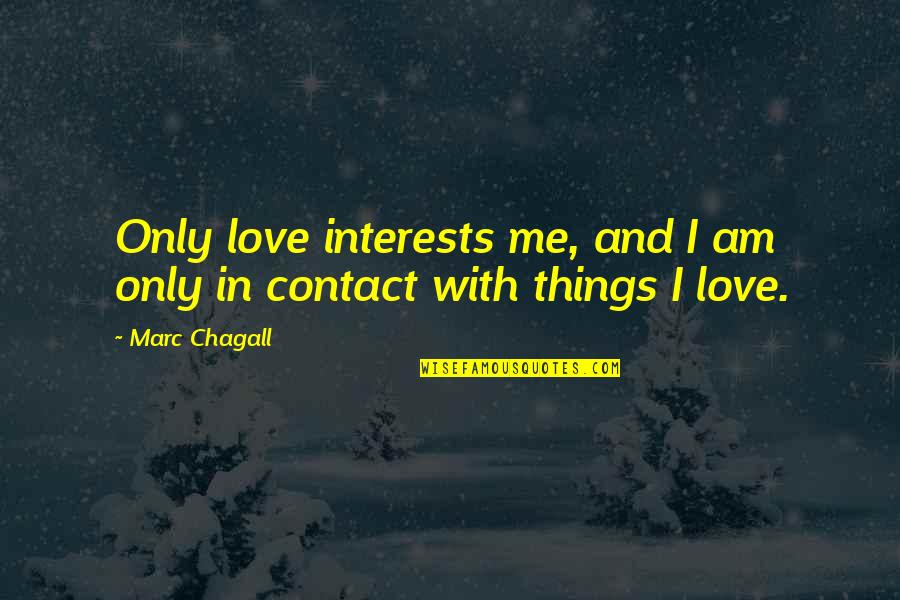 Only
love interests
me, and I am only in contact with things I love. —
Marc Chagall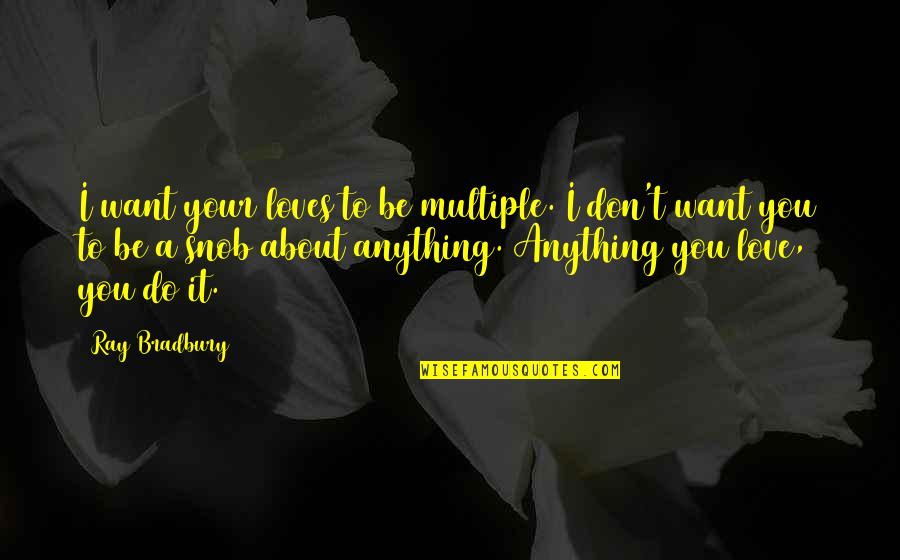 I want your loves to be multiple. I don't want you to be a snob about anything. Anything you love, you do it. —
Ray Bradbury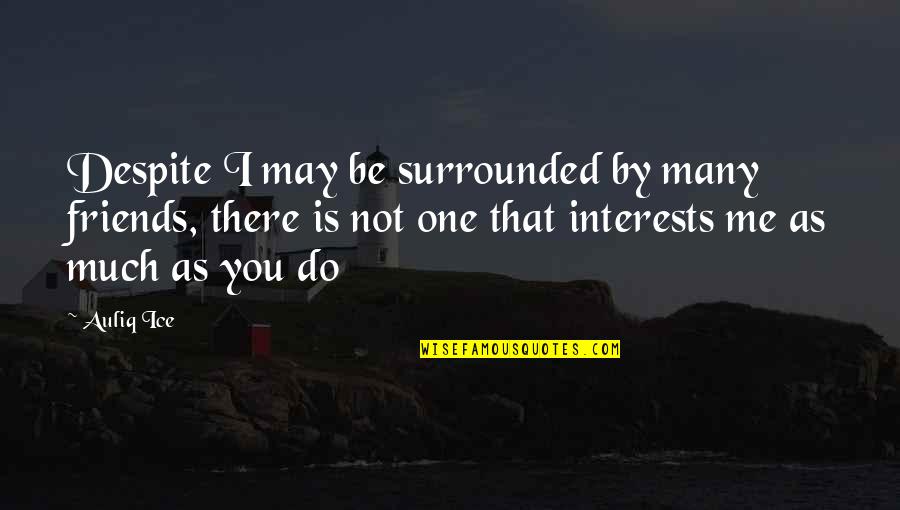 Despite I may be surrounded by many friends, there is not one that interests me as much as you do —
Auliq Ice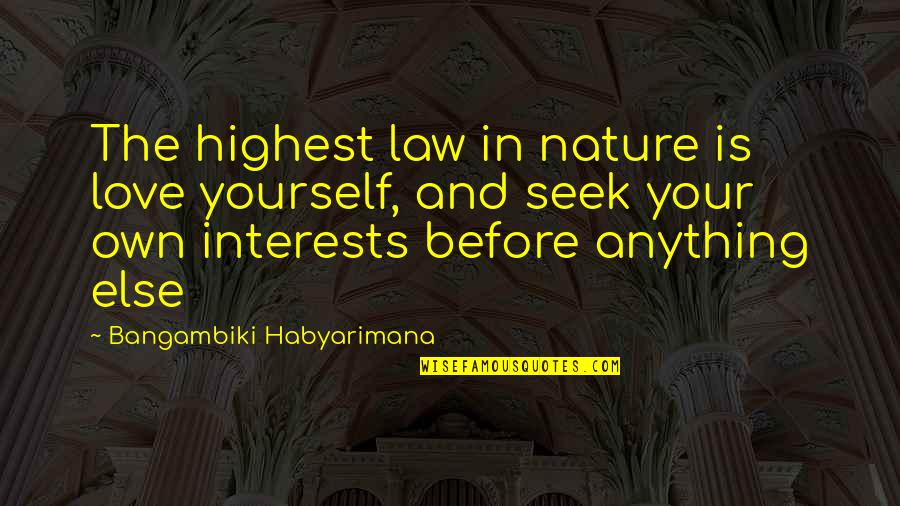 The highest law in nature is love yourself, and seek your own interests before anything else —
Bangambiki Habyarimana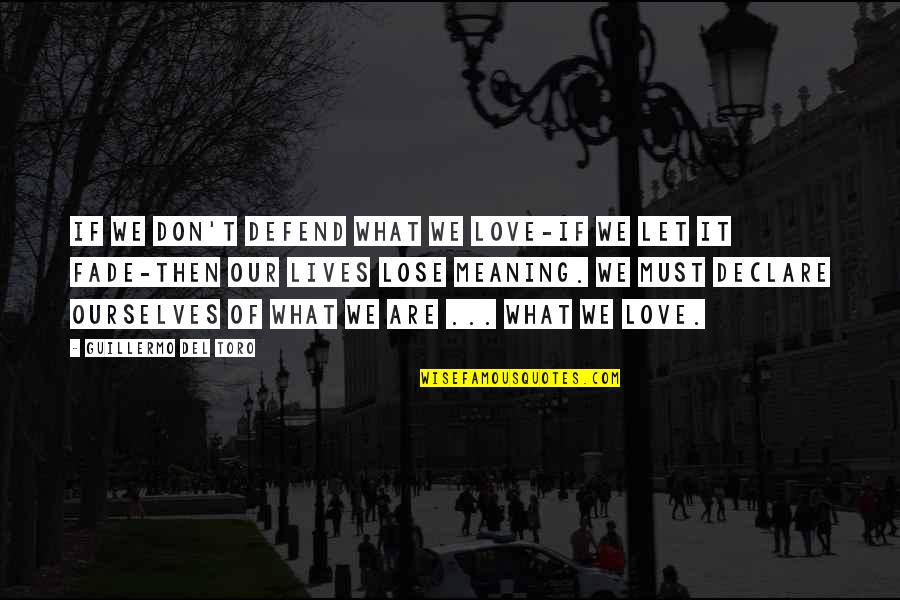 If we don't defend what we love-if we let it fade-then our lives lose meaning. We must declare ourselves of what we are ... What we love. —
Guillermo Del Toro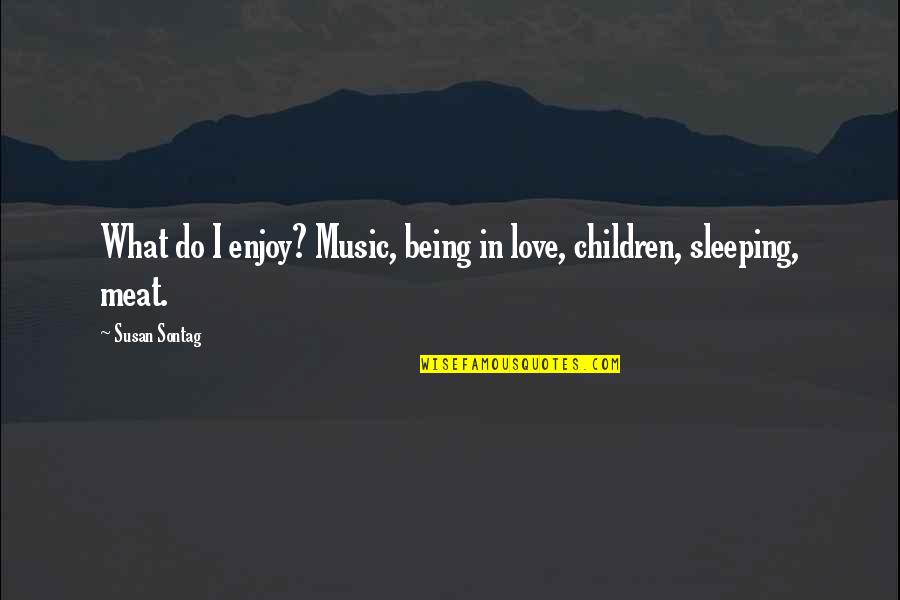 What do I enjoy? Music, being in love, children, sleeping, meat. —
Susan Sontag