Life Is Too Fragile Quotes
Collection of top 38 famous quotes about Life Is Too Fragile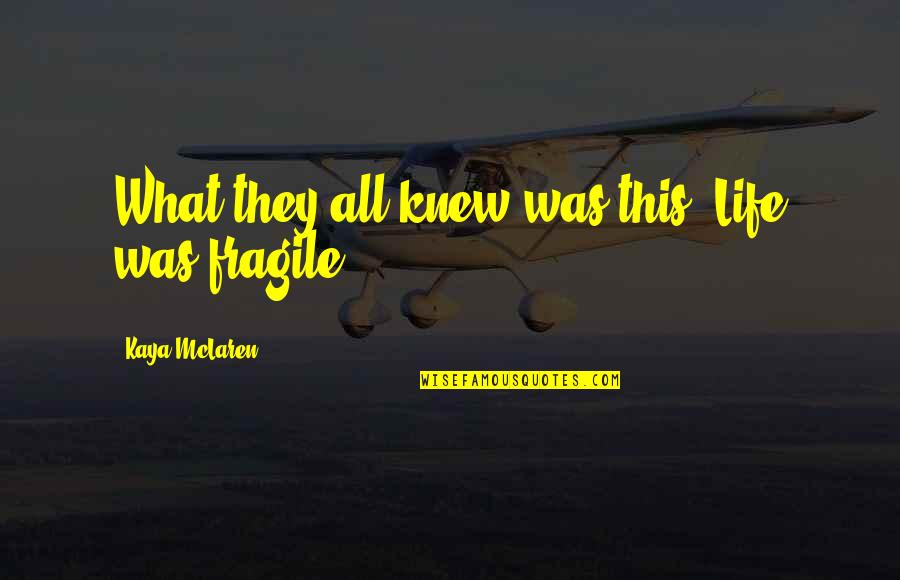 What they all knew was this: Life was fragile.
—
Kaya McLaren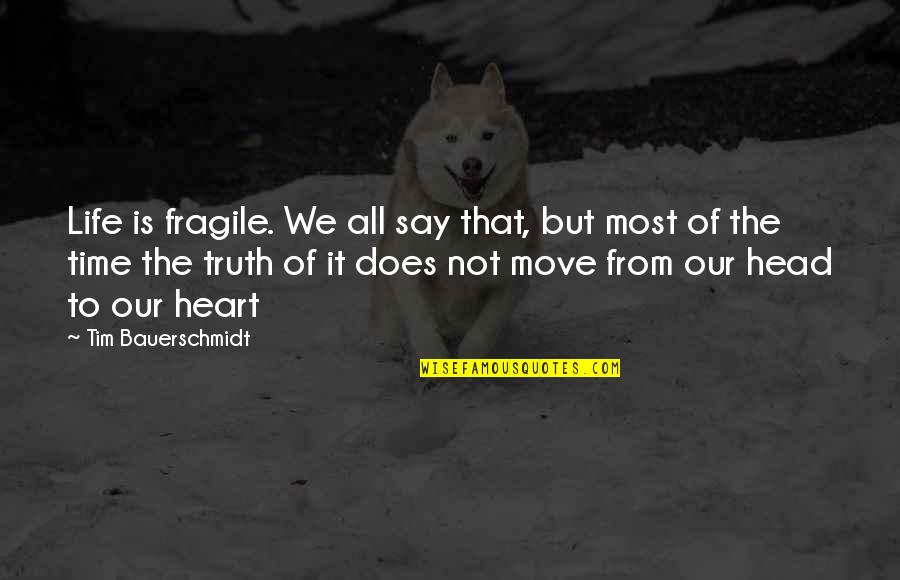 Life is fragile. We all say that, but most of the time the truth of it does not move from our head to our heart
—
Tim Bauerschmidt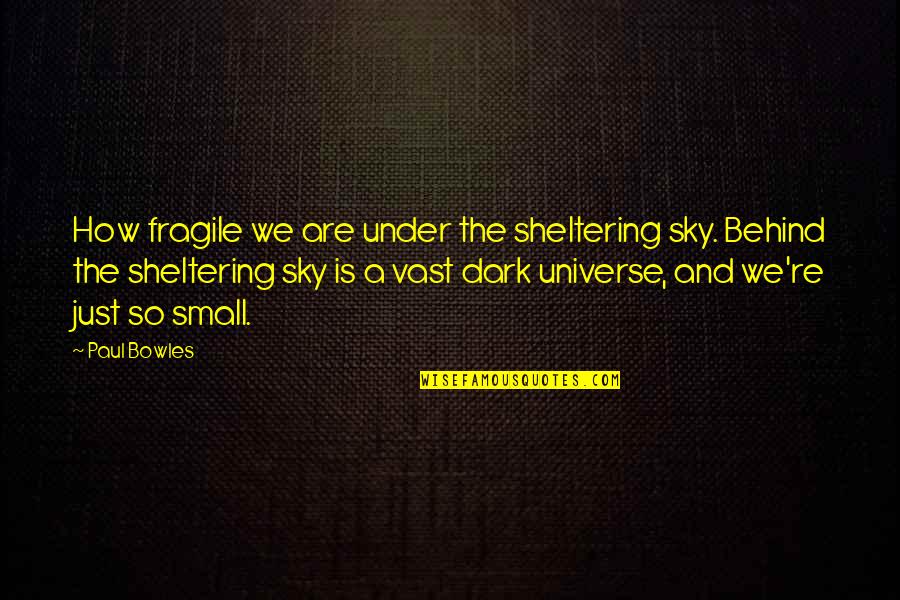 How fragile we are under the sheltering sky. Behind the sheltering sky is a vast dark universe, and we're just so small.
—
Paul Bowles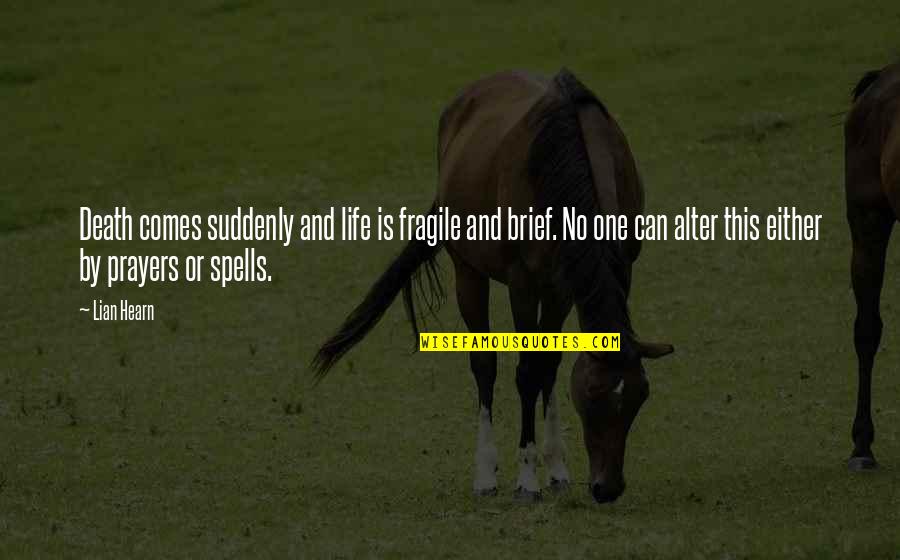 Death comes suddenly and life is fragile and brief. No one can alter this either by prayers or spells.
—
Lian Hearn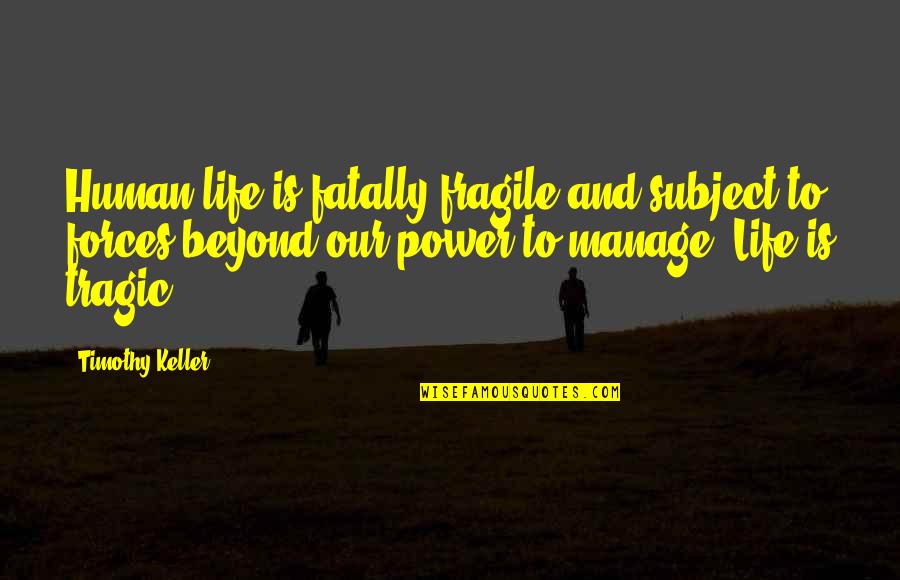 Human life is fatally fragile and subject to forces beyond our power to manage. Life is tragic.
—
Timothy Keller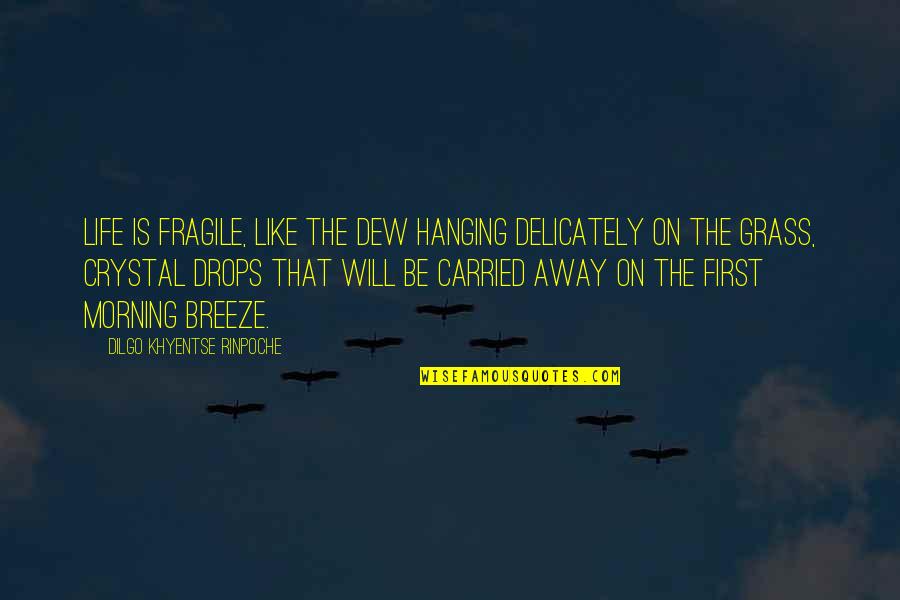 Life is fragile, like the dew hanging delicately on the grass, crystal drops that will be carried away on the first morning breeze.
—
Dilgo Khyentse Rinpoche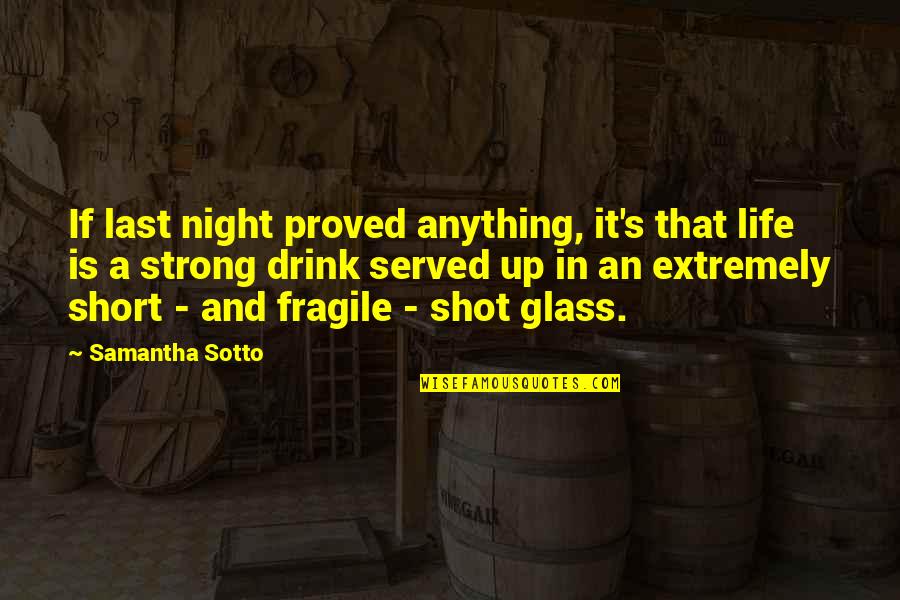 If last night proved anything, it's that life is a strong drink served up in an extremely short - and fragile - shot glass.
—
Samantha Sotto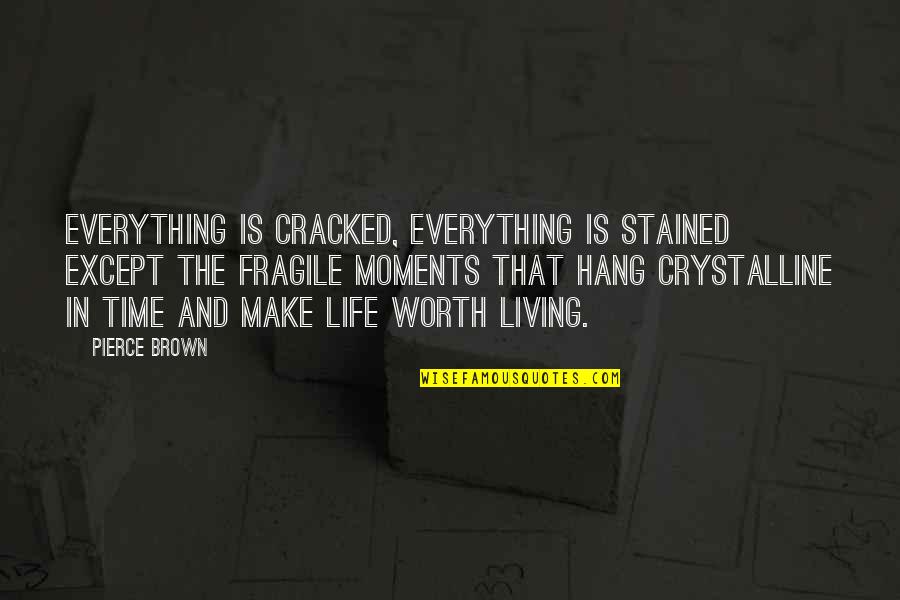 Everything is cracked, everything is stained except the fragile moments that hang crystalline in time and make life worth living.
—
Pierce Brown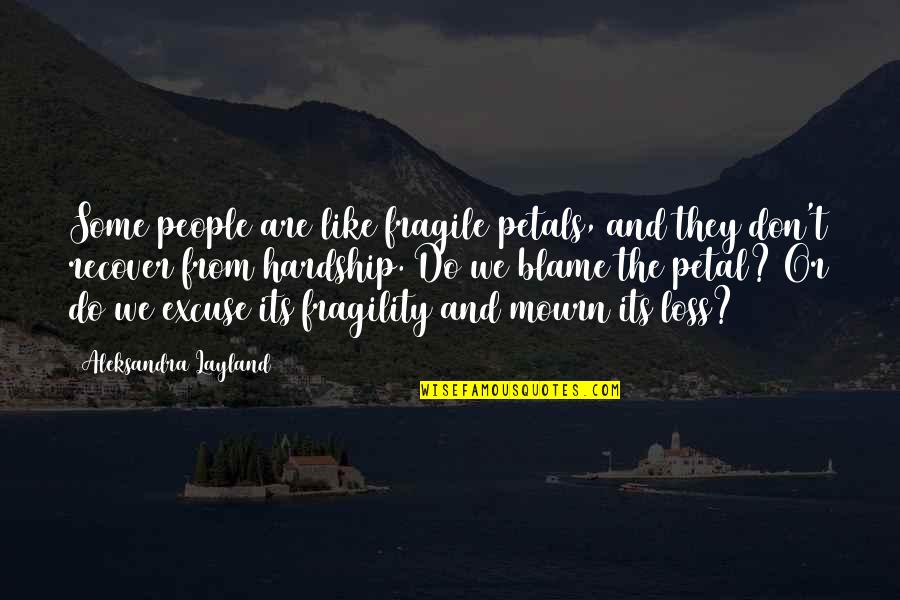 Some people are like fragile petals, and they don't recover from hardship. Do we blame the petal? Or do we excuse its fragility and mourn its loss? —
Aleksandra Layland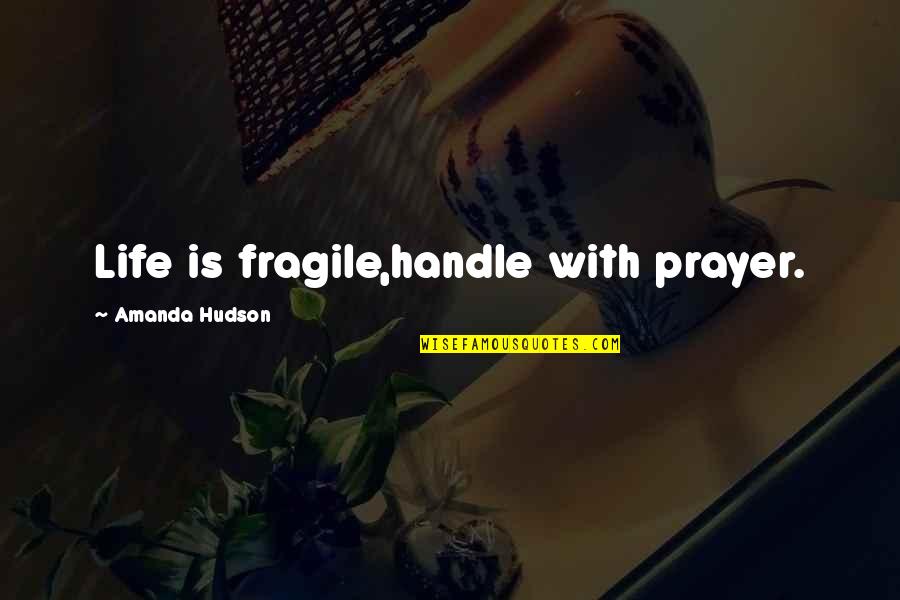 Life is fragile,handle with prayer. —
Amanda Hudson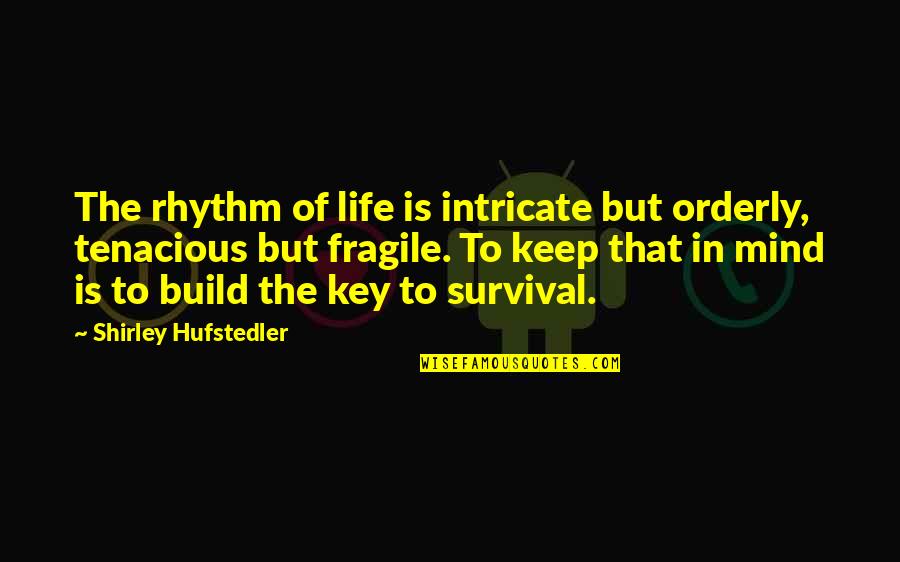 The rhythm of life is intricate but orderly, tenacious but fragile. To keep that in mind is to build the key to survival. —
Shirley Hufstedler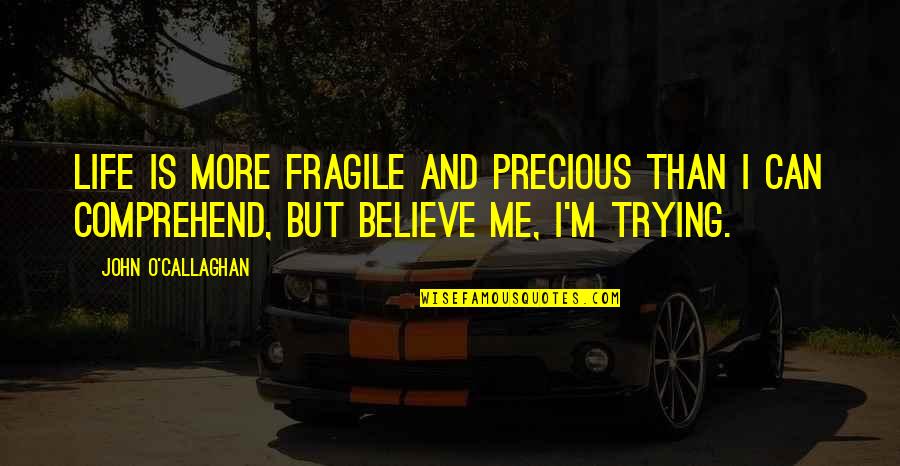 Life is more fragile and precious than I can comprehend, but believe me, I'm trying. —
John O'Callaghan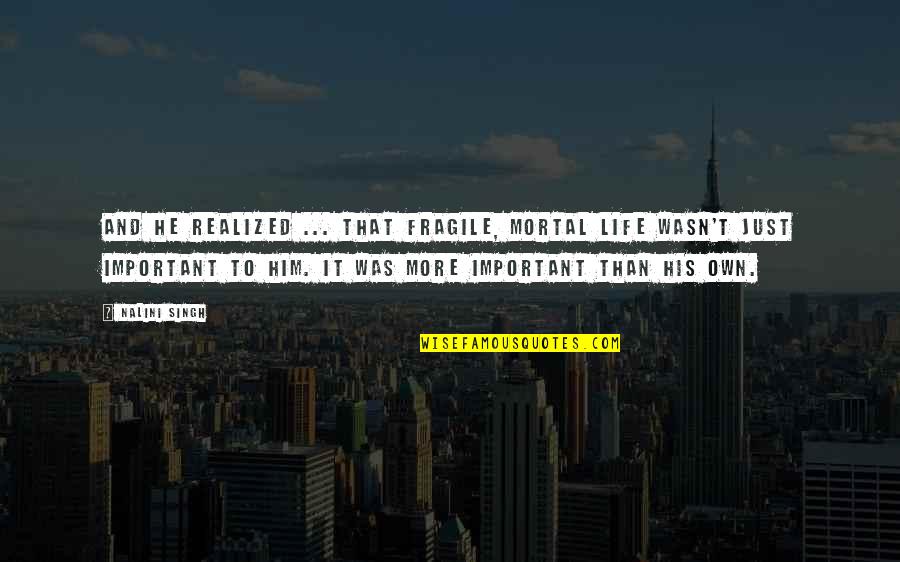 And he realized ... that fragile, mortal life wasn't just important to him. It was more important than his own. —
Nalini Singh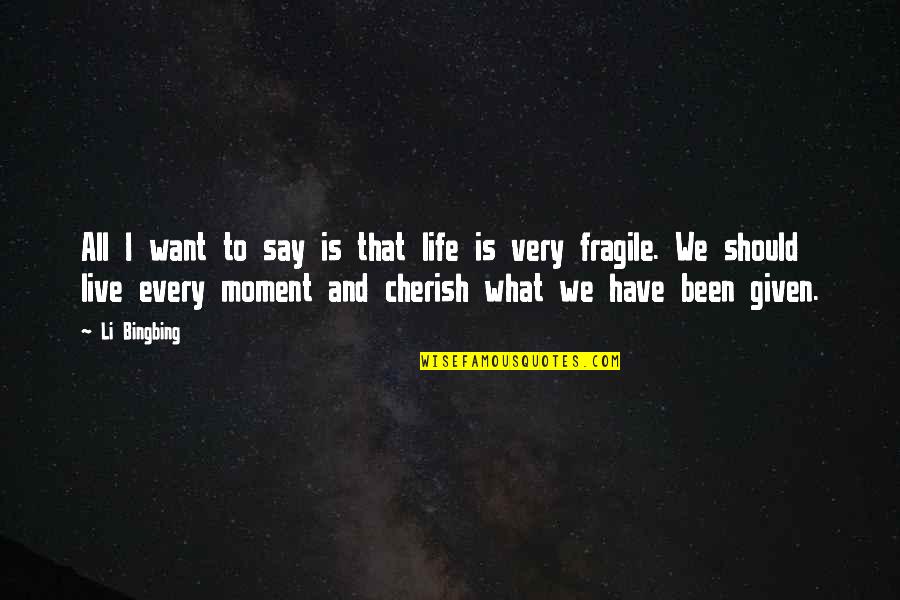 All I want to say is that life is very fragile. We should live every moment and cherish what we have been given. —
Li Bingbing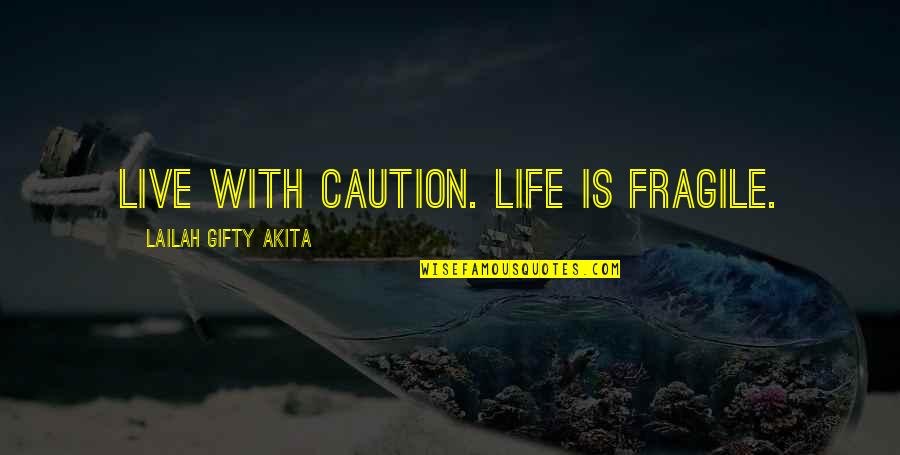 Live with caution. Life is fragile. —
Lailah Gifty Akita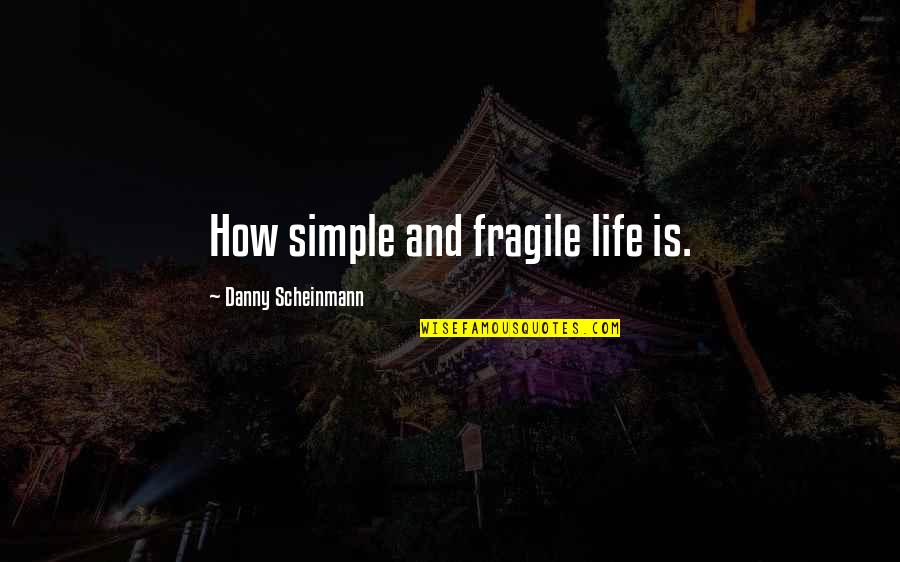 How simple and fragile life is. —
Danny Scheinmann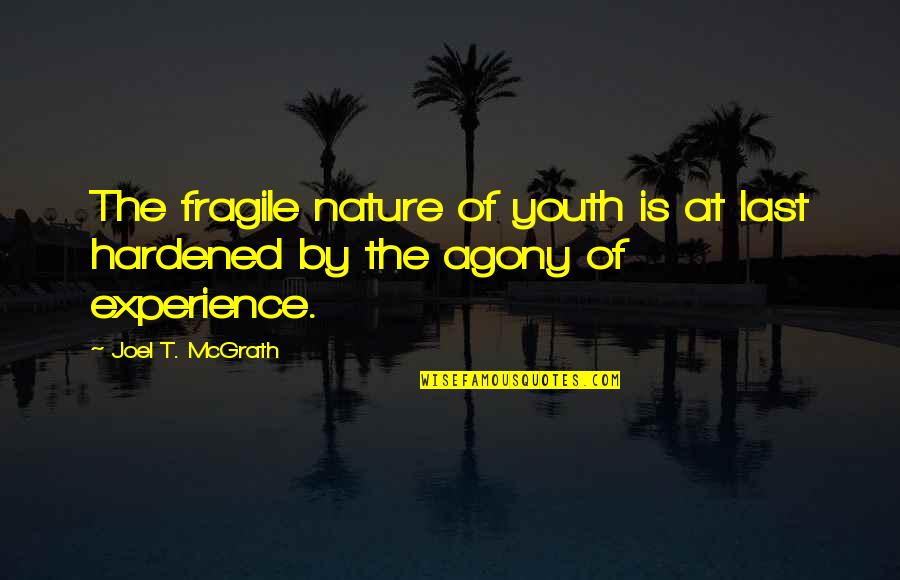 The fragile nature of youth is at last hardened by the agony of experience. —
Joel T. McGrath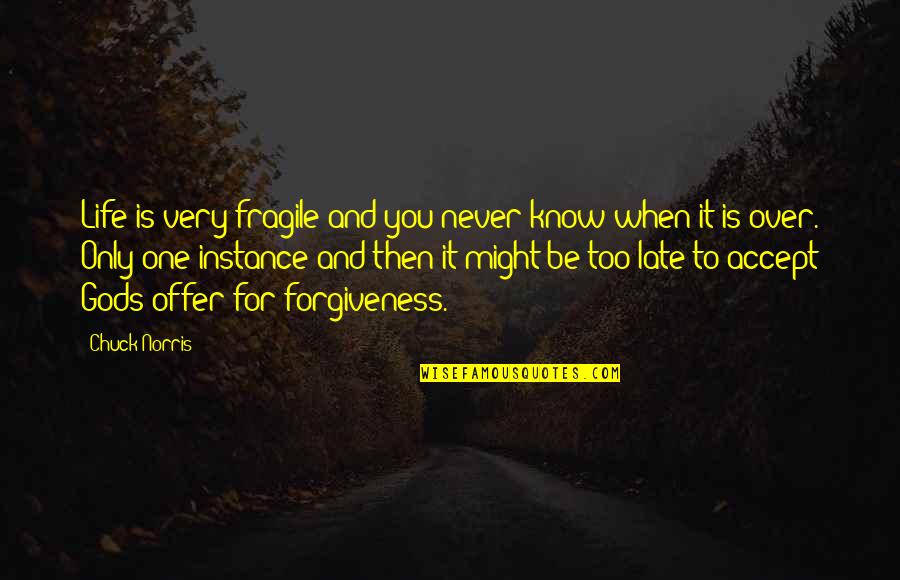 Life is very fragile and you never know when it is over. Only one instance and then it might be too late to accept Gods offer for forgiveness. —
Chuck Norris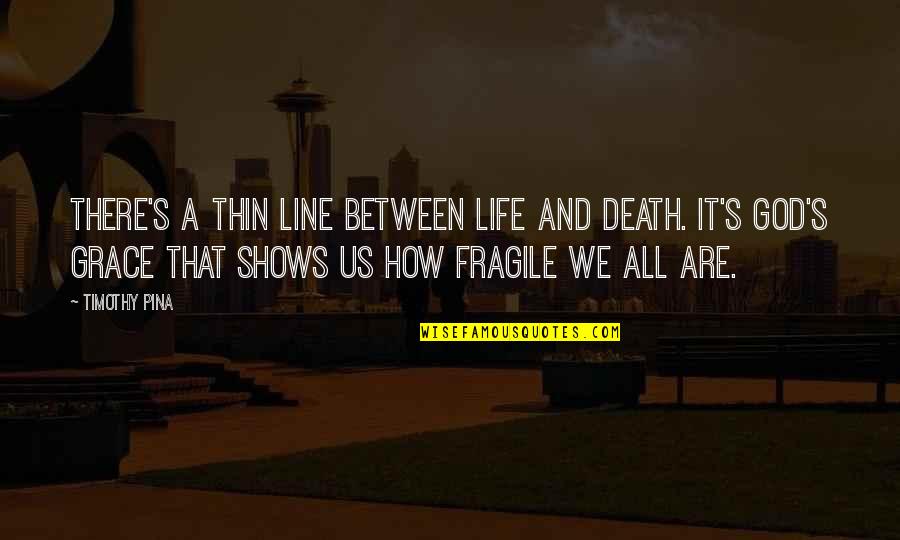 There's a thin line between life and death. It's God's Grace that shows us how fragile we all are. —
Timothy Pina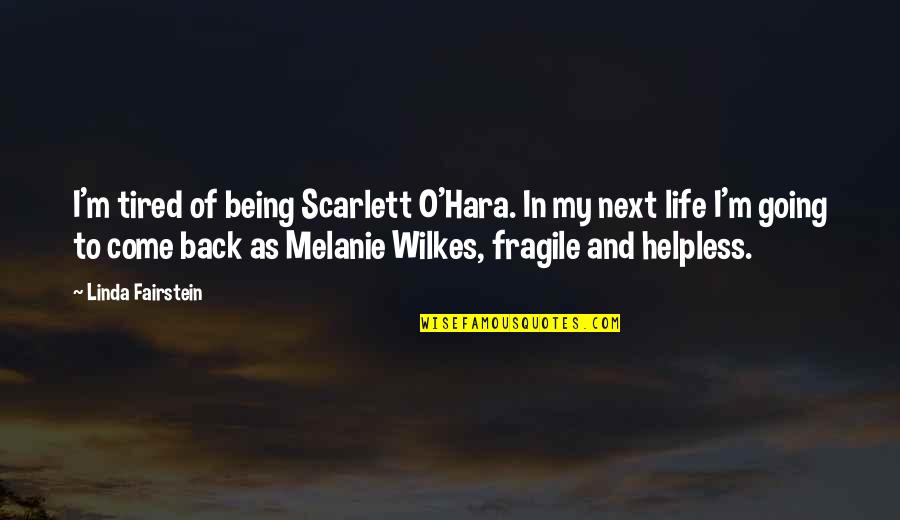 I'm tired of being Scarlett O'Hara. In my next life I'm going to come back as Melanie Wilkes, fragile and helpless. —
Linda Fairstein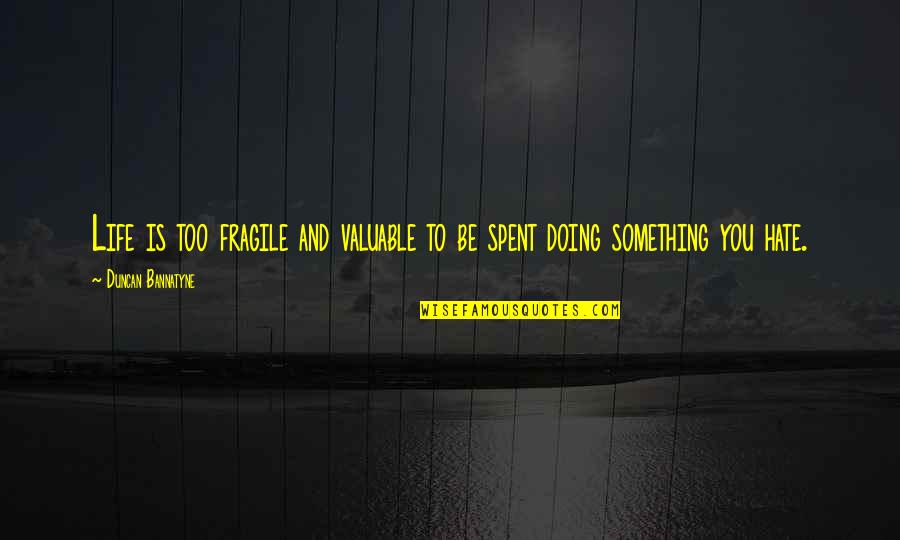 Life is too fragile
and valuable to be spent doing something you hate. —
Duncan Bannatyne
This body is fragile. It is just flesh. Listen to the heartbeat. Life depends on the pumping of a muscle. —
Stephen Batchelor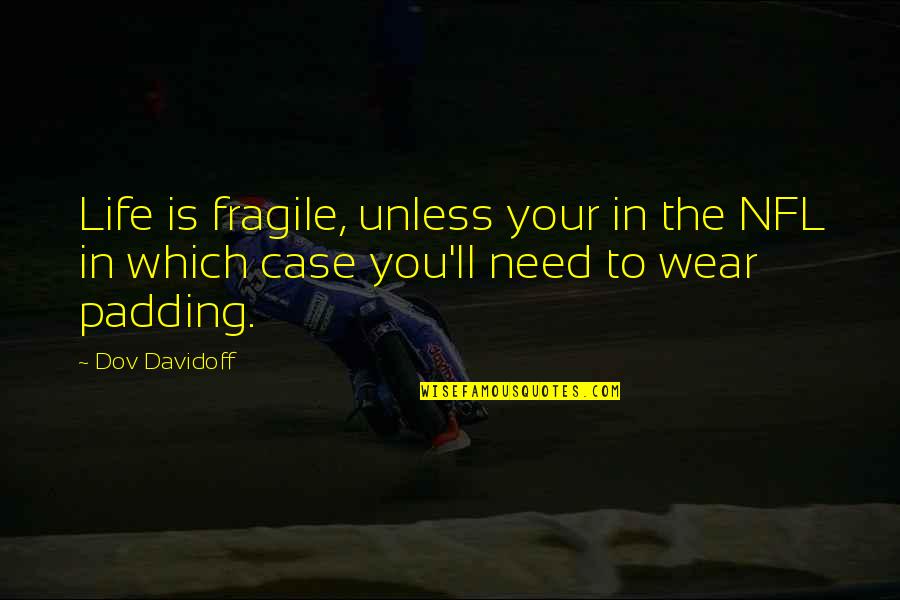 Life is fragile, unless your in the NFL in which case you'll need to wear padding. —
Dov Davidoff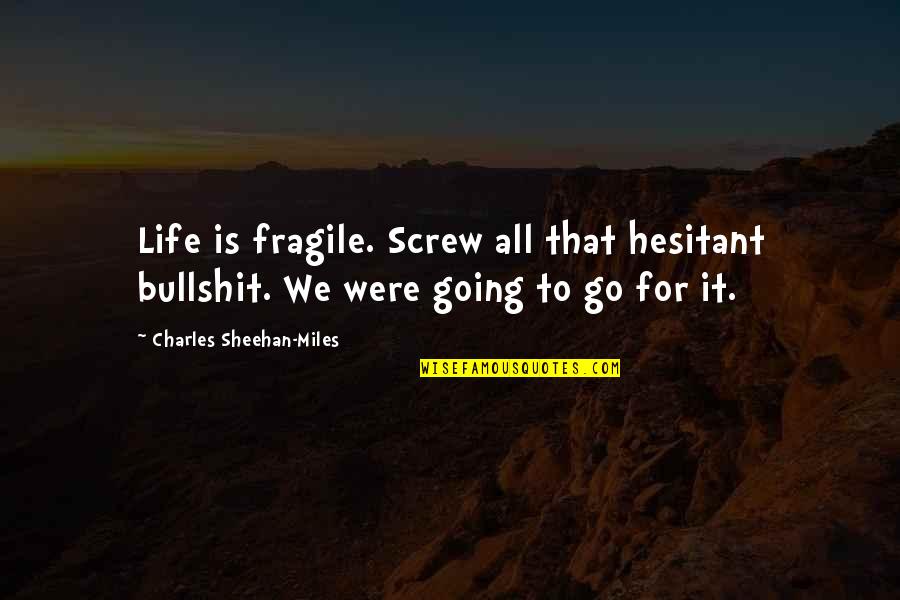 Life is fragile. Screw all that hesitant bullshit. We were going to go for it. —
Charles Sheehan-Miles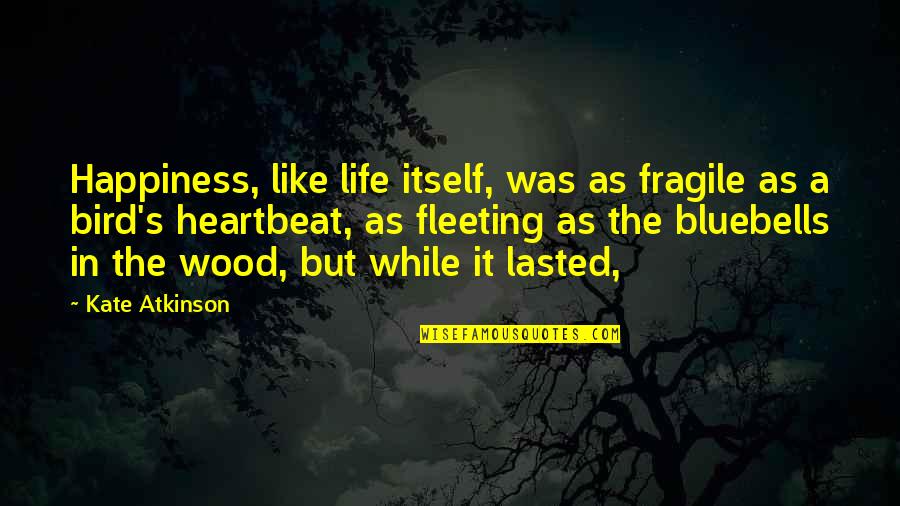 Happiness, like life itself, was as fragile as a bird's heartbeat, as fleeting as the bluebells in the wood, but while it lasted, —
Kate Atkinson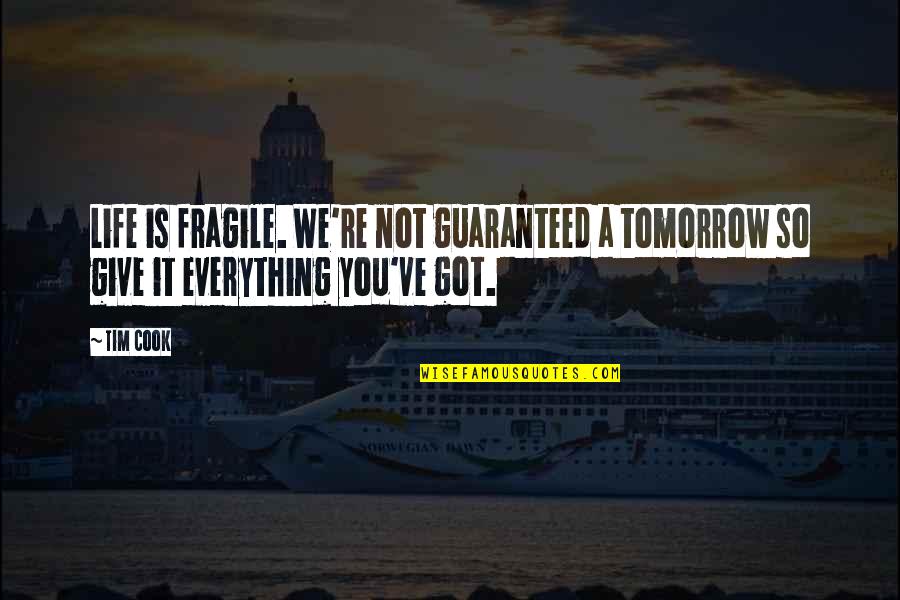 Life is fragile. We're not guaranteed a tomorrow so give it everything you've got. —
Tim Cook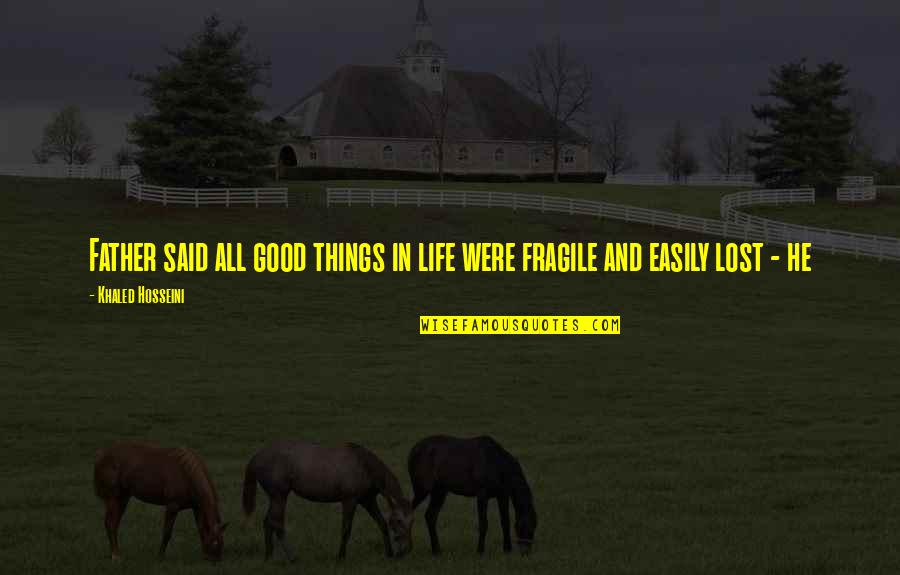 Father said all good things in life were fragile and easily lost - he —
Khaled Hosseini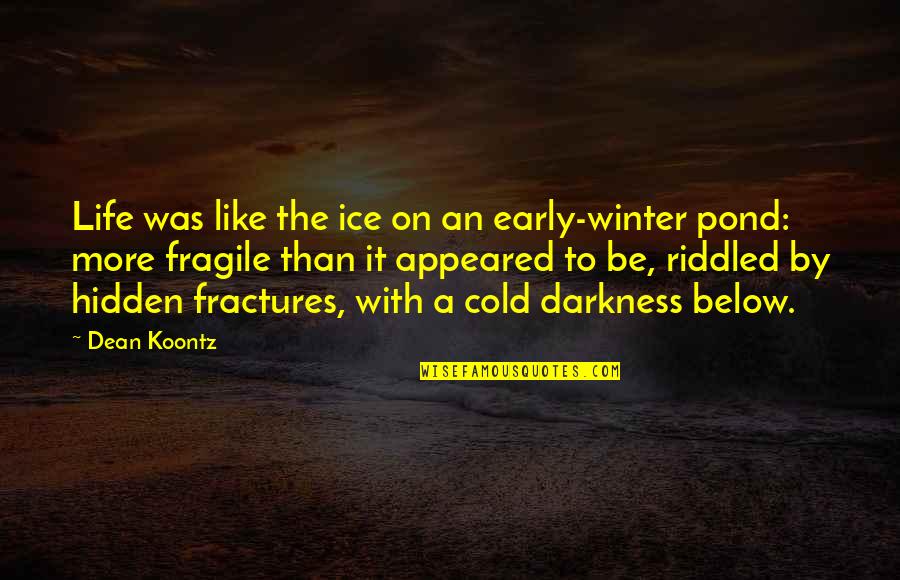 Life was like the ice on an early-winter pond: more fragile than it appeared to be, riddled by hidden fractures, with a cold darkness below. —
Dean Koontz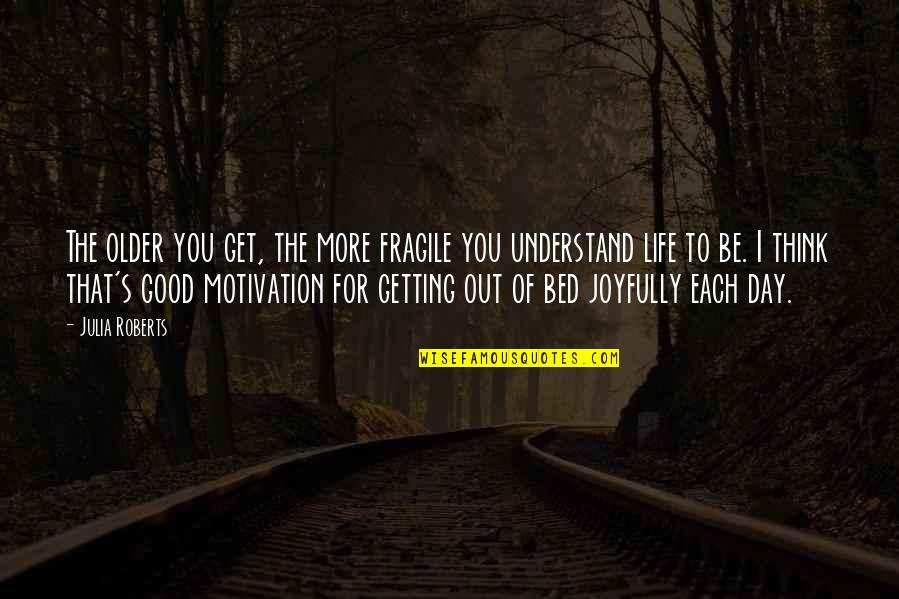 The older you get, the more fragile you understand life to be. I think that's good motivation for getting out of bed joyfully each day. —
Julia Roberts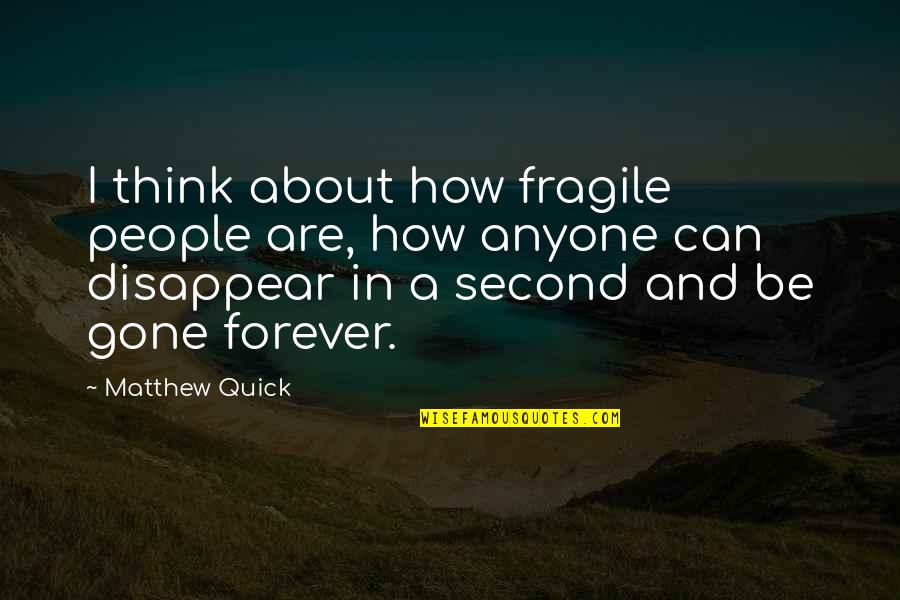 I think about how fragile people are, how anyone can disappear in a second and be gone forever. —
Matthew Quick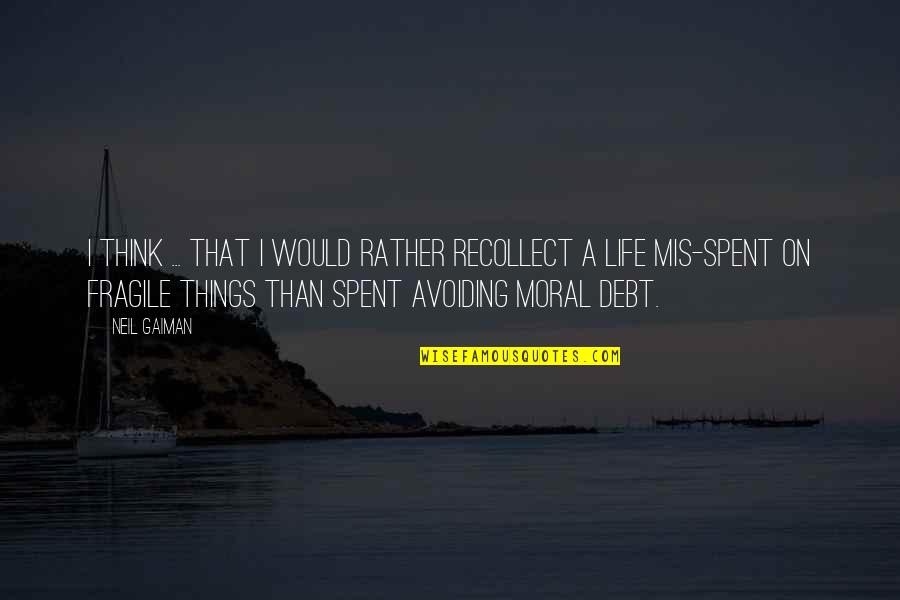 I think ... that I would rather recollect a life mis-spent on fragile things than spent avoiding moral debt. —
Neil Gaiman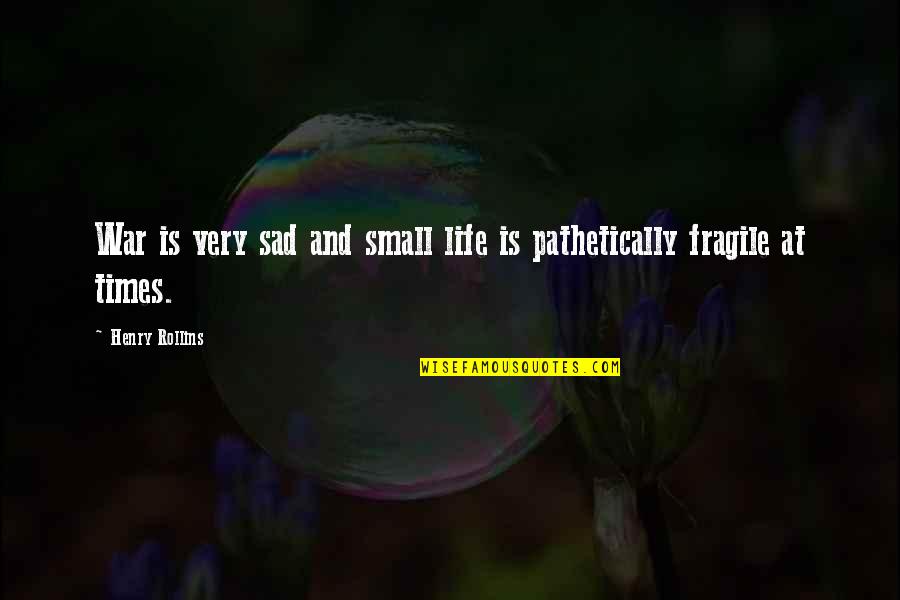 War is very sad and small life is pathetically fragile at times. —
Henry Rollins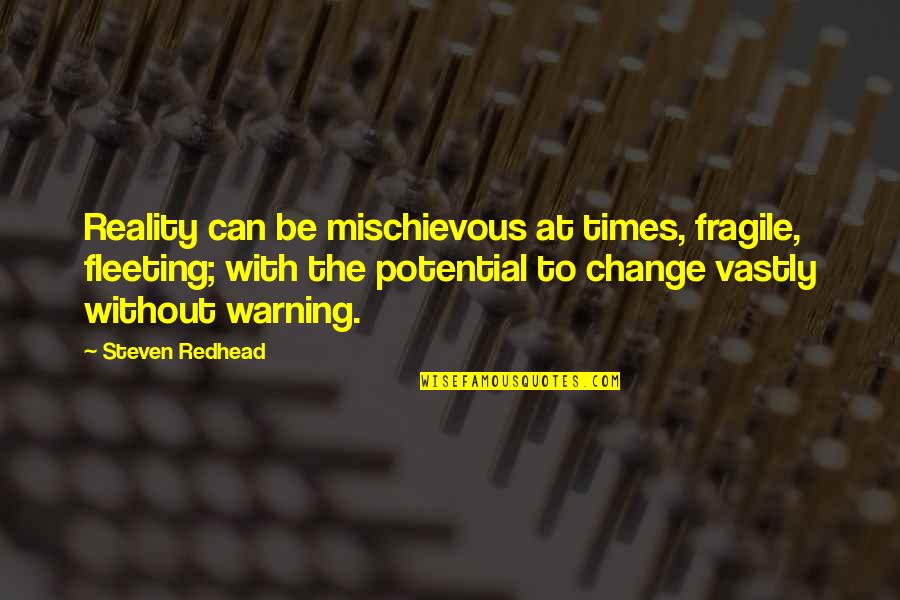 Reality can be mischievous at times, fragile, fleeting; with the potential to change vastly without warning. —
Steven Redhead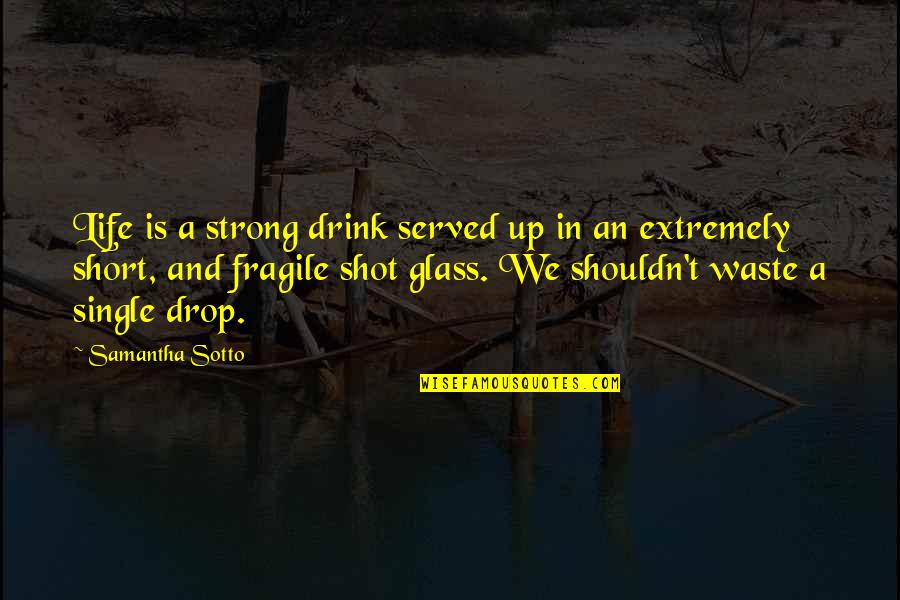 Life is a strong drink served up in an extremely short, and fragile shot glass. We shouldn't waste a single drop. —
Samantha Sotto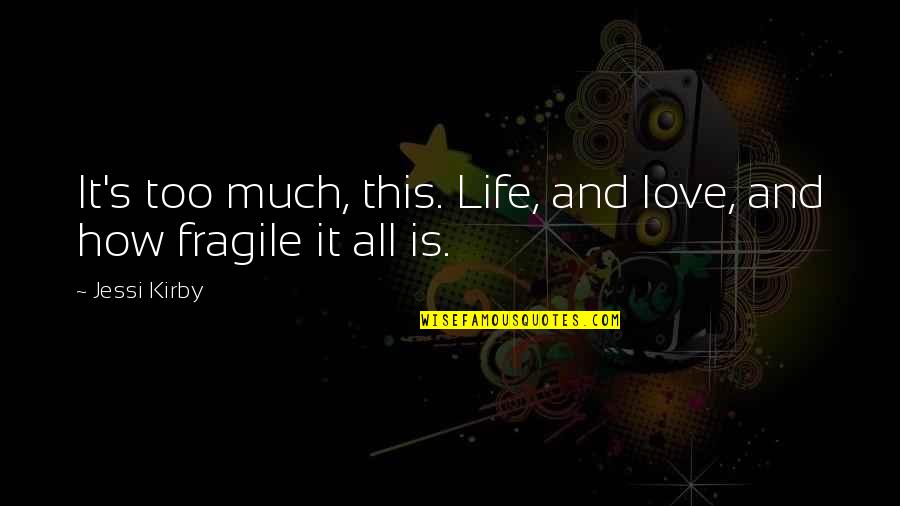 It's too much, this. Life, and love, and how fragile it all is. —
Jessi Kirby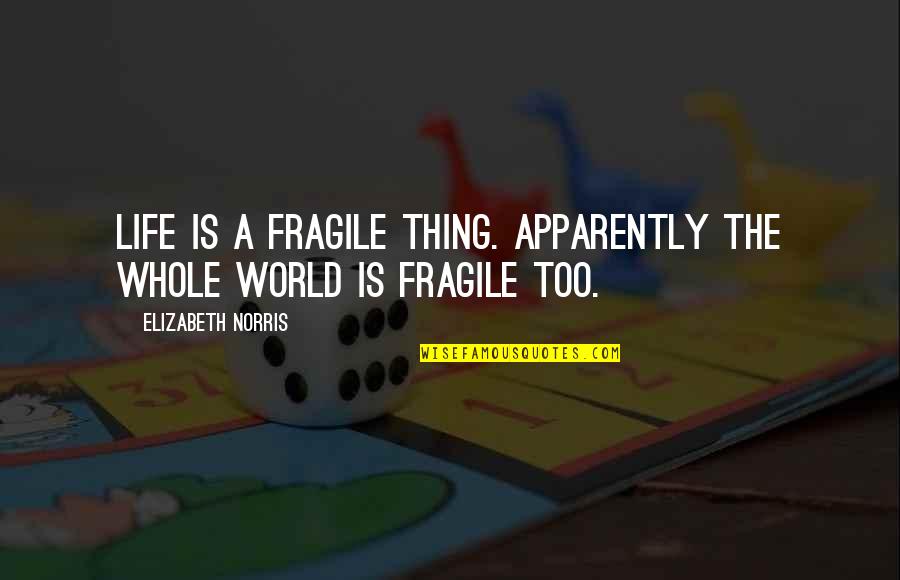 Life is a fragile thing. Apparently the whole world is fragile too. —
Elizabeth Norris